The first year I visited Top Marques Monaco was in 2015 when I booked a racing yellow 991 GT3 press car that I drove south from Stuttgart, via Italy, for a two week road trip. Exactly a year later I returned in a racing yellow 991.2 Carrera S, and for Top Marques Monaco 2017 I had a racing yellow 991.2 Carrera 4 GTS Cabriolet.
A few hours spent walking around the Top Marques Monaco 2017 (website) show in Grimaldi Forum was enough to see and photograph whatever interesting things they had on display.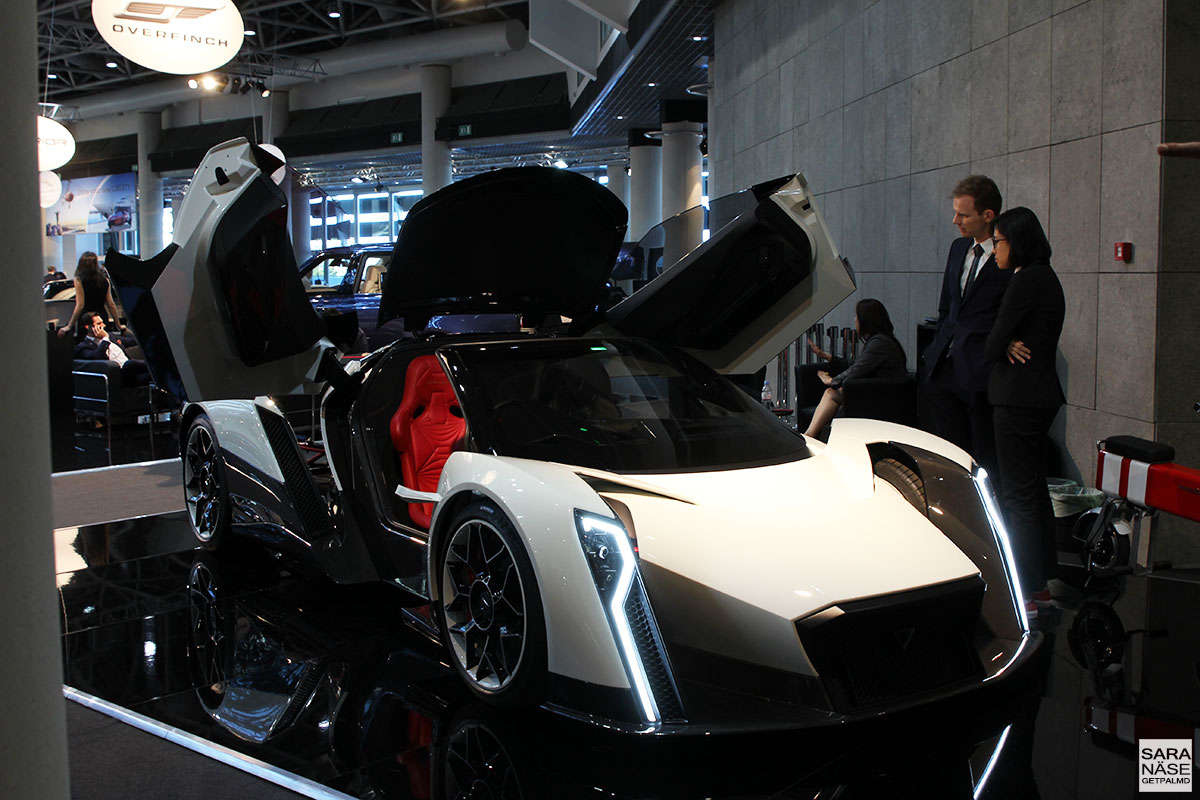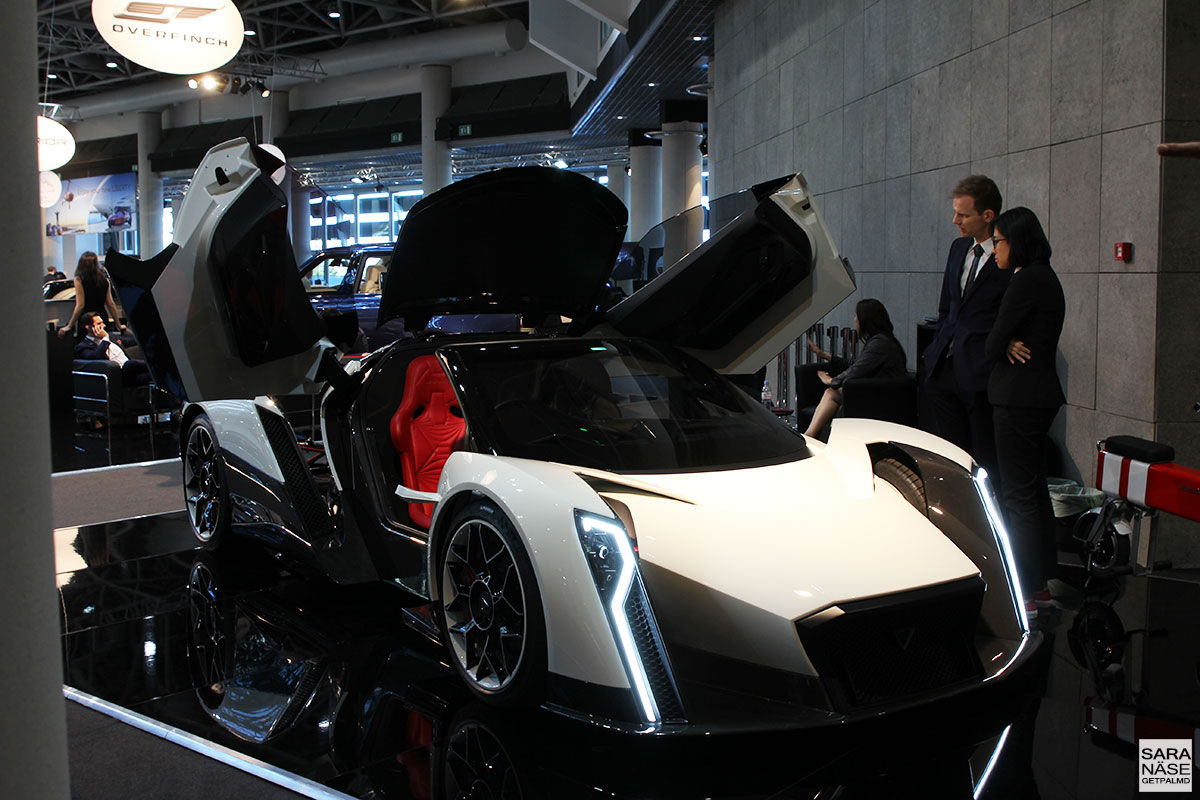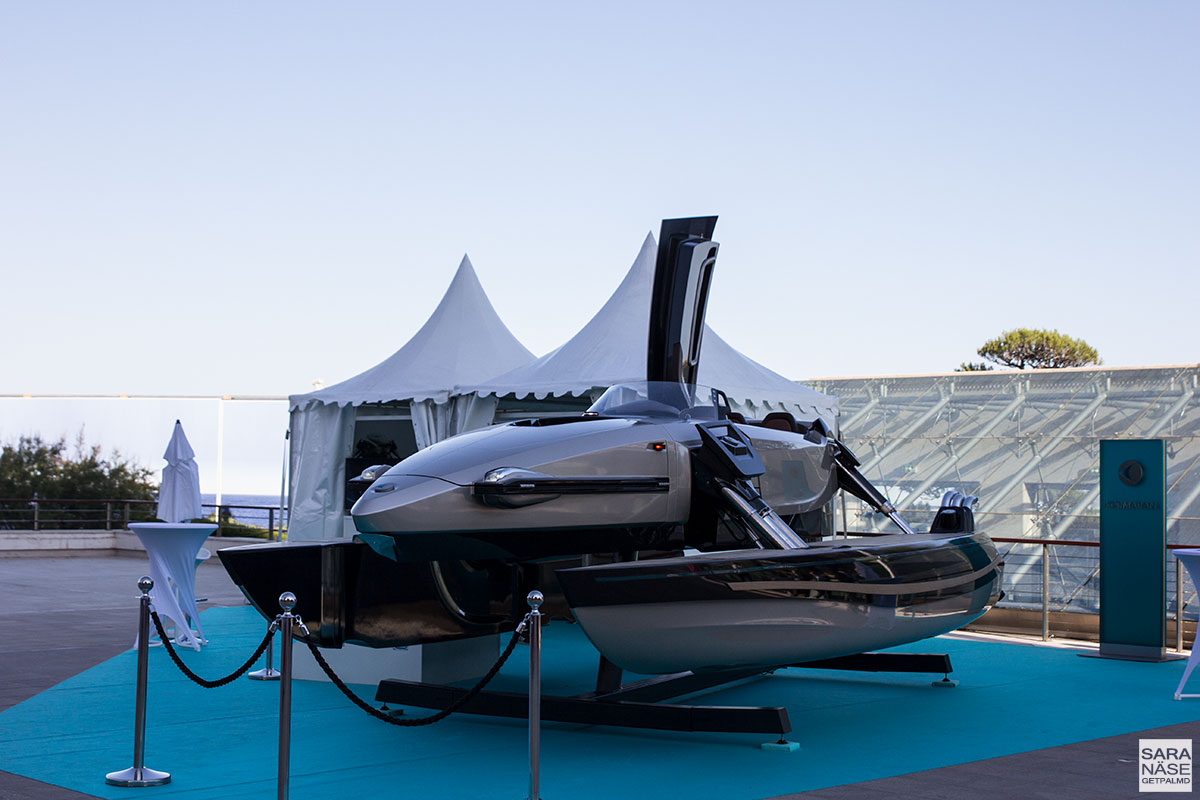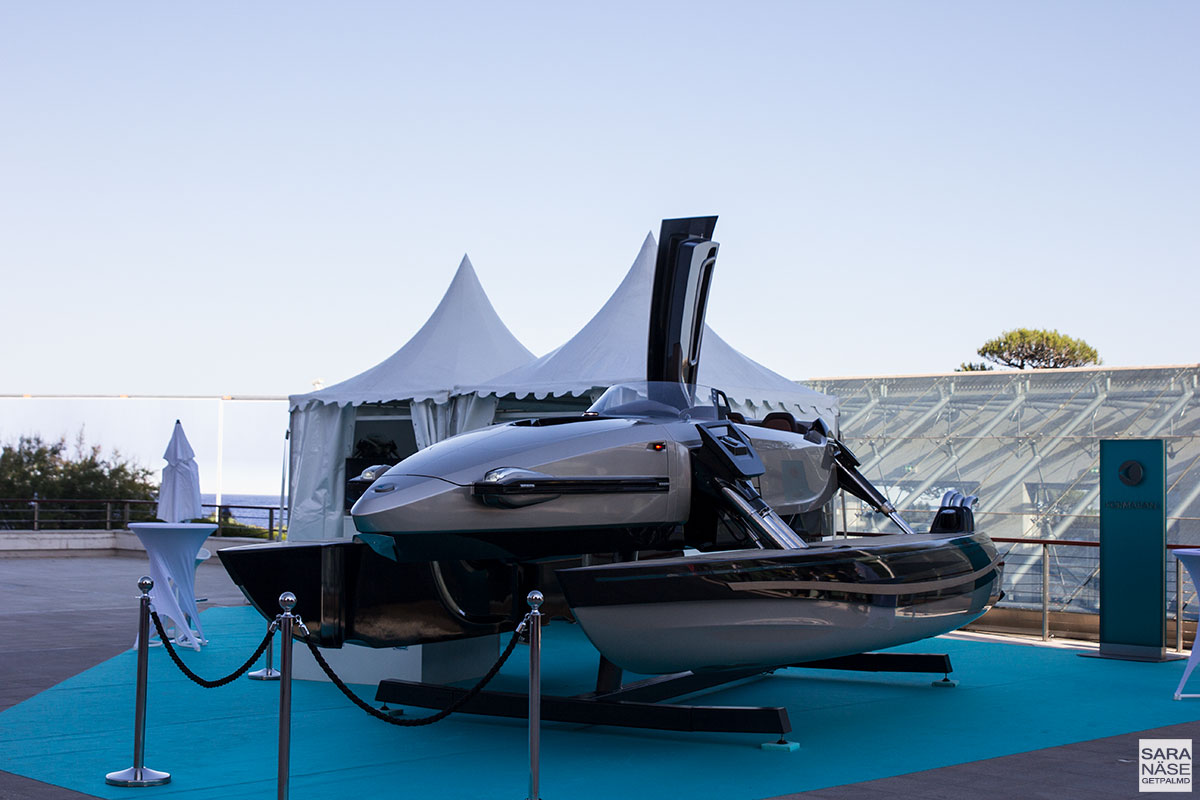 Most of the fun happens on the streets outside Grimaldi Forum though. To me Top Marques began as an event I just enjoyed taking part in and it has also been a great opportunity to say hello to friends who travel to the small principality to experience this four day supercar circus. However three years of driving for pleasure has made me think – for any company in the luxury automotive industry Top Marques Monaco is an excellent (almost free of charge) marketing opportunity. People who love premium cars have always been drawn to Monaco as a travel destination, but during the Top Marques dates nice cars get that extra attention. It is nearly impossible to get around a bend without having your picture taken by someone. Having a small cute dog might help as well – I have never had the loudest car, or the most exotic car, but I definitely feel I have always had the cutest tiny co-driver next to me…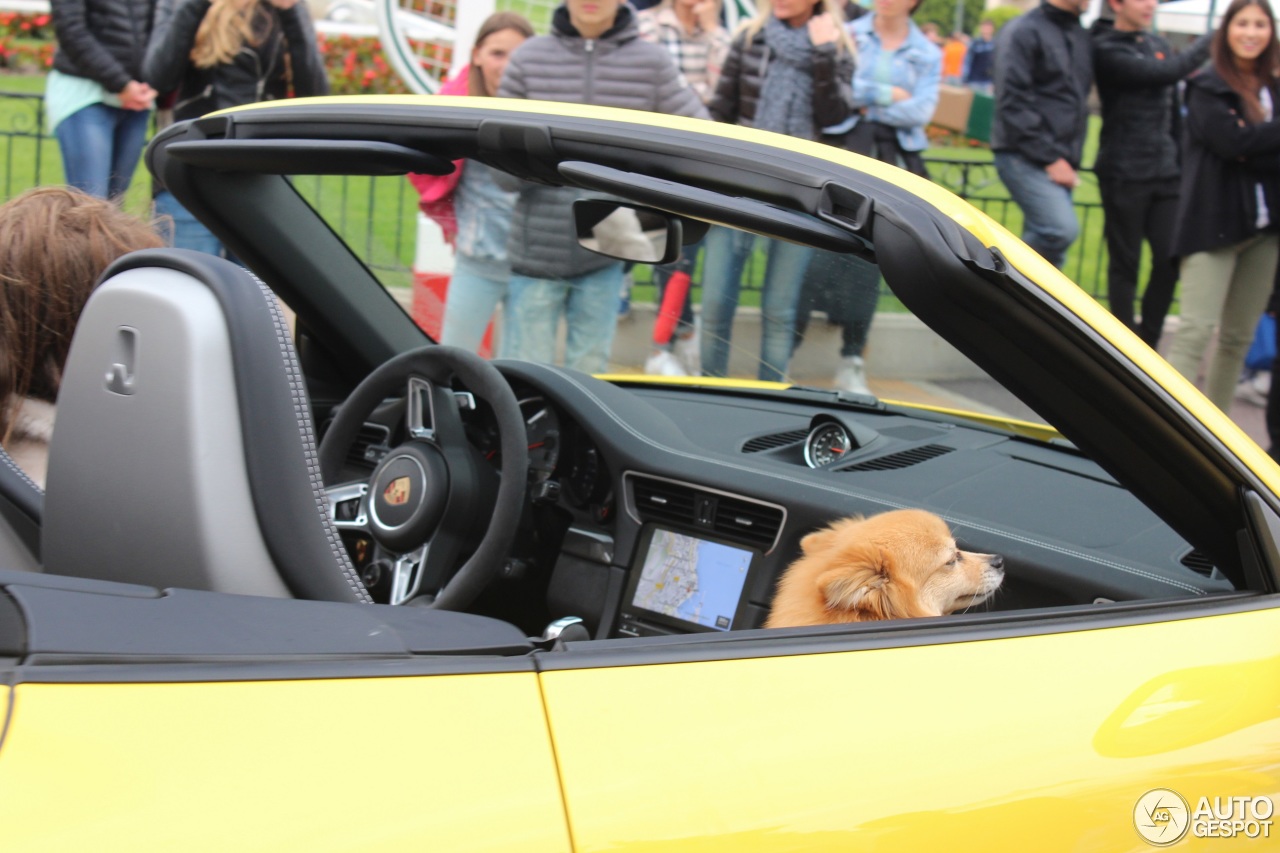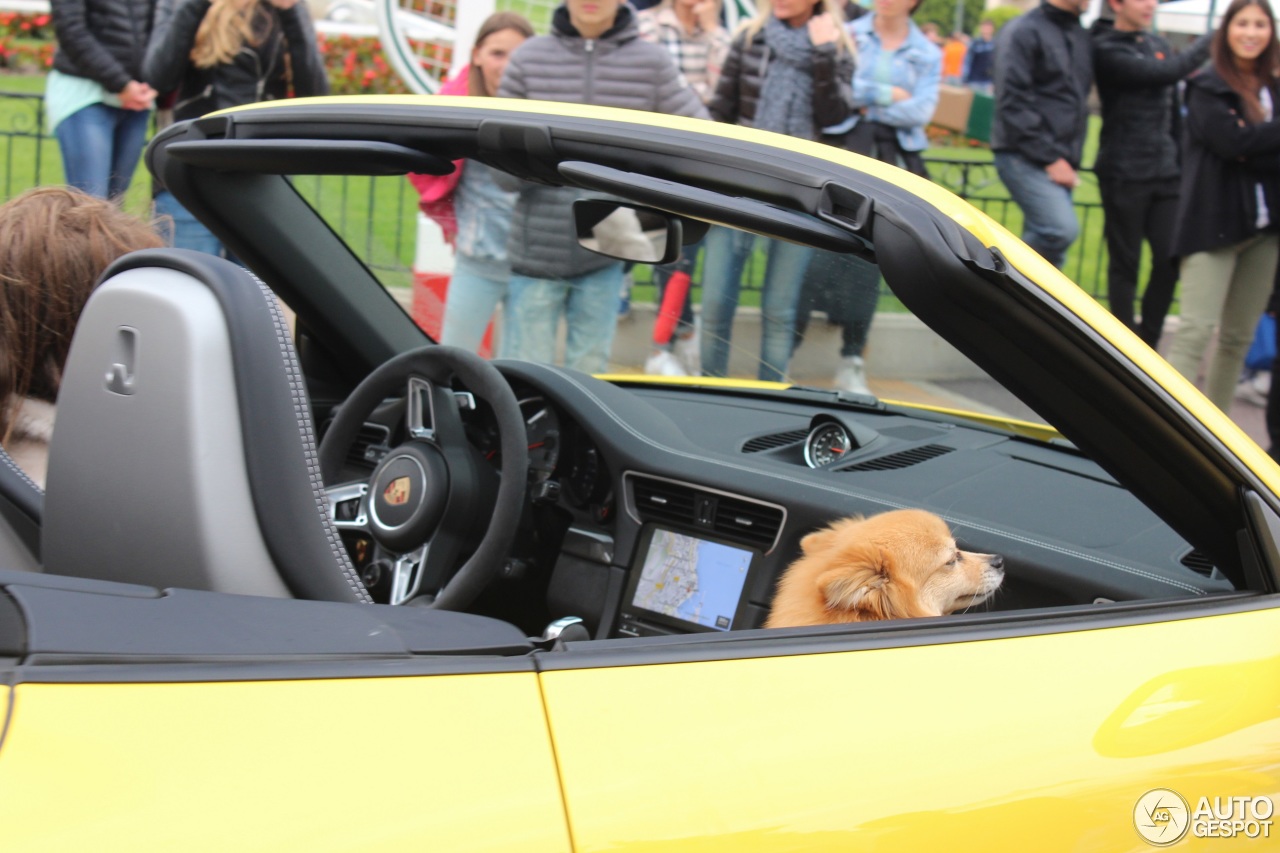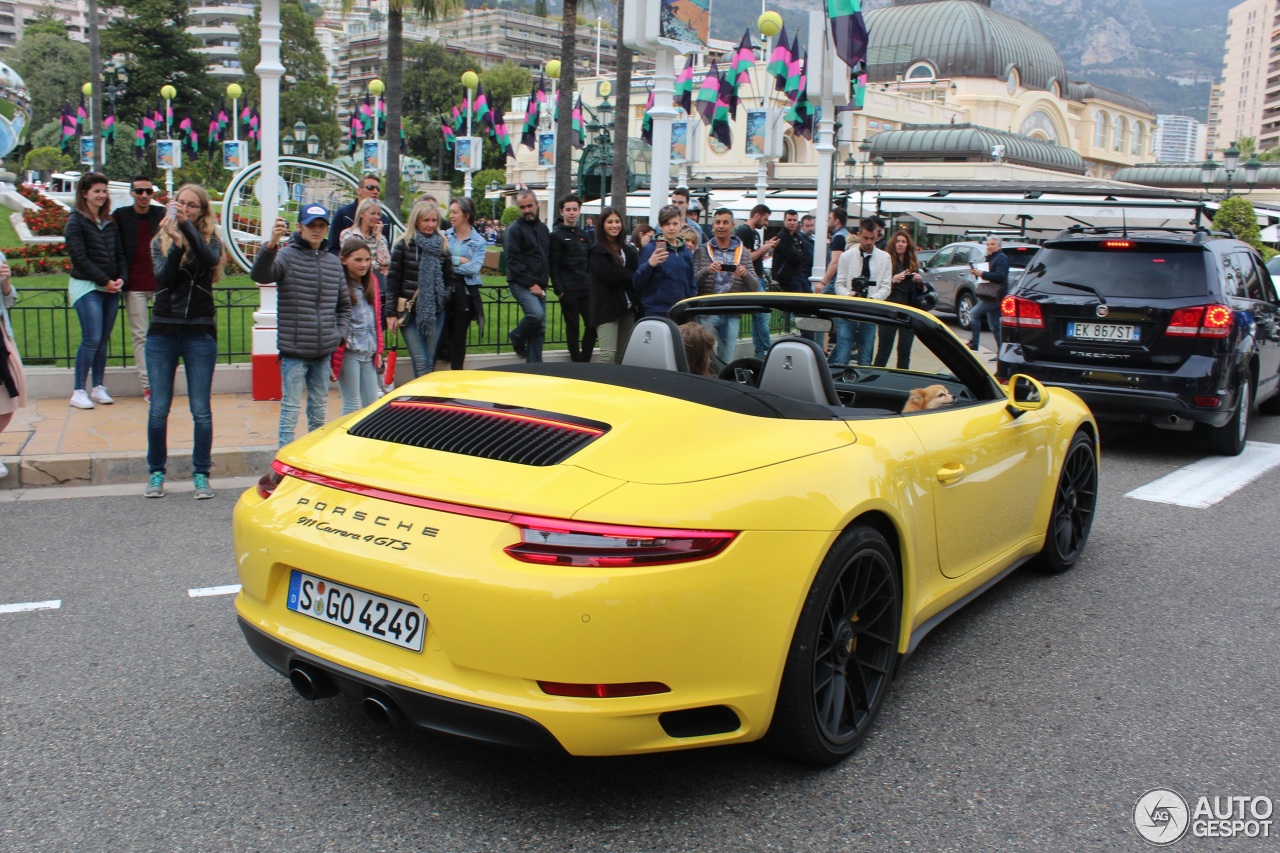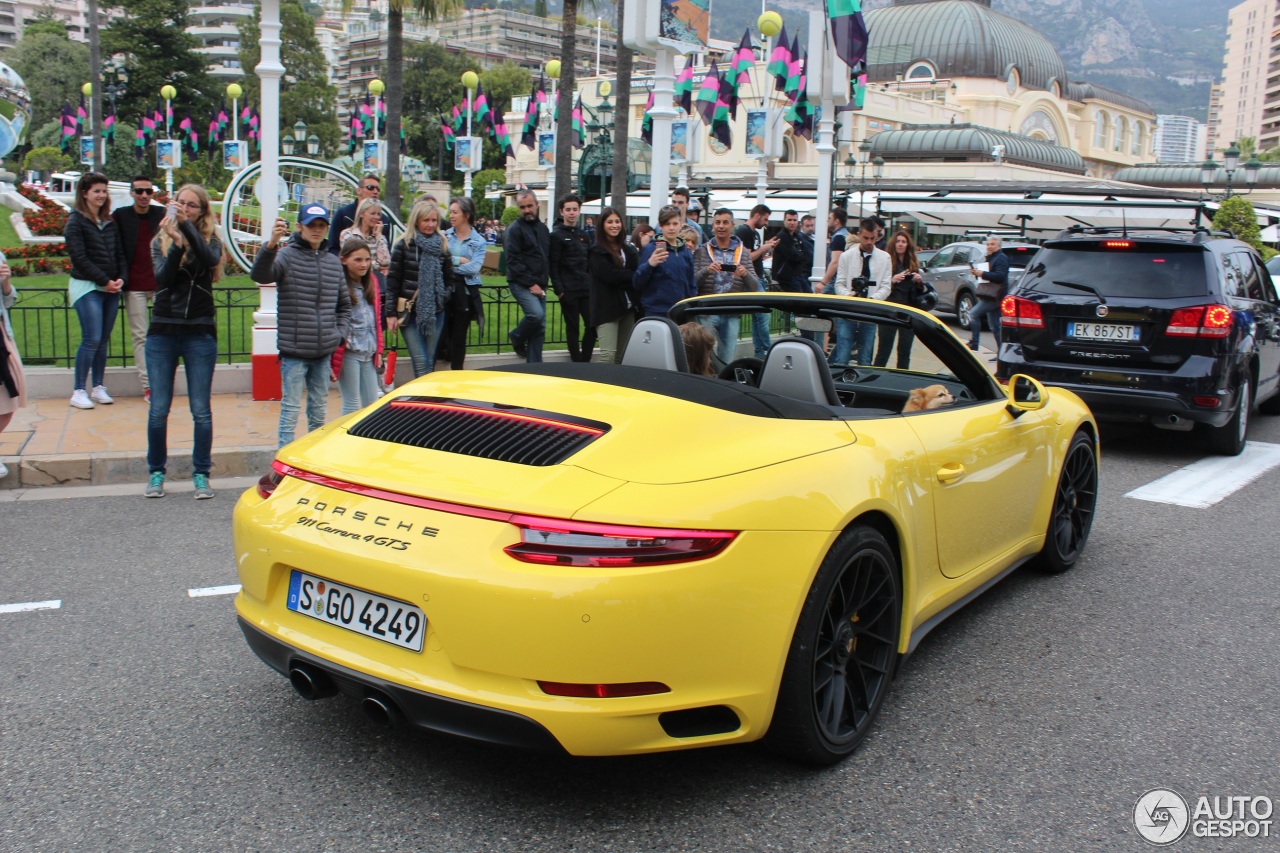 Photos by spotter Deeke on Autogespot
And as much as I love to feel like an ambassador of yellow Porsches, year after year working on that sales pitch so more Porsche buyers would tick that magic P3 box in the options list that says racing yellow, and I bet I am also the most yellow obsessed woman the Porsche press department ever has had (the pleasure…) to deal with, it would in fact benefit me more to drive a branded vehicle for my company during events like Top Marques. Feels like a missed marketing opportunity without one.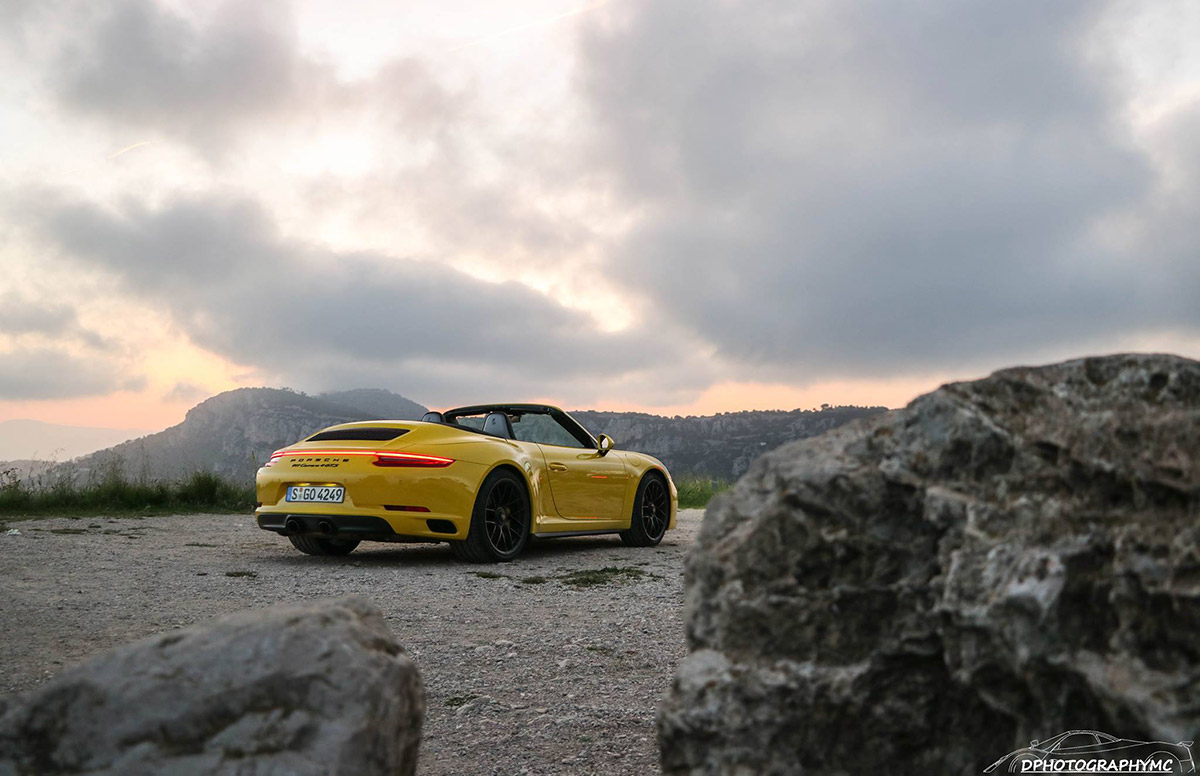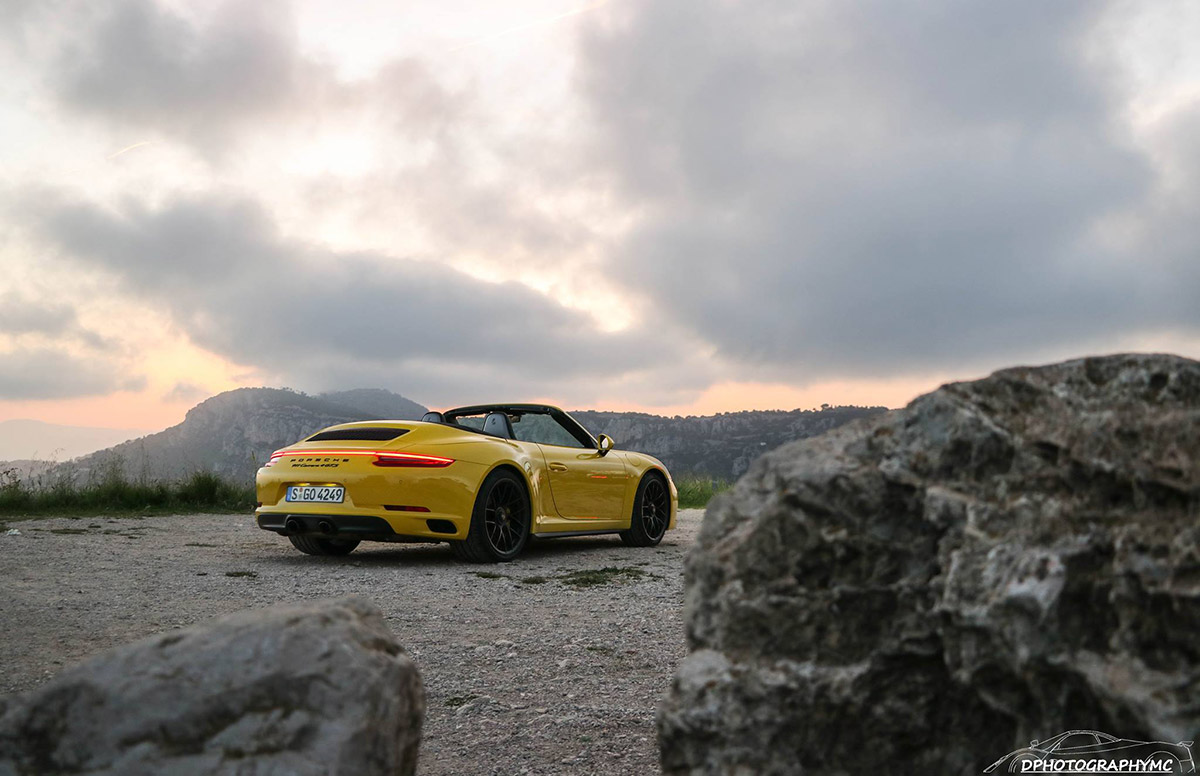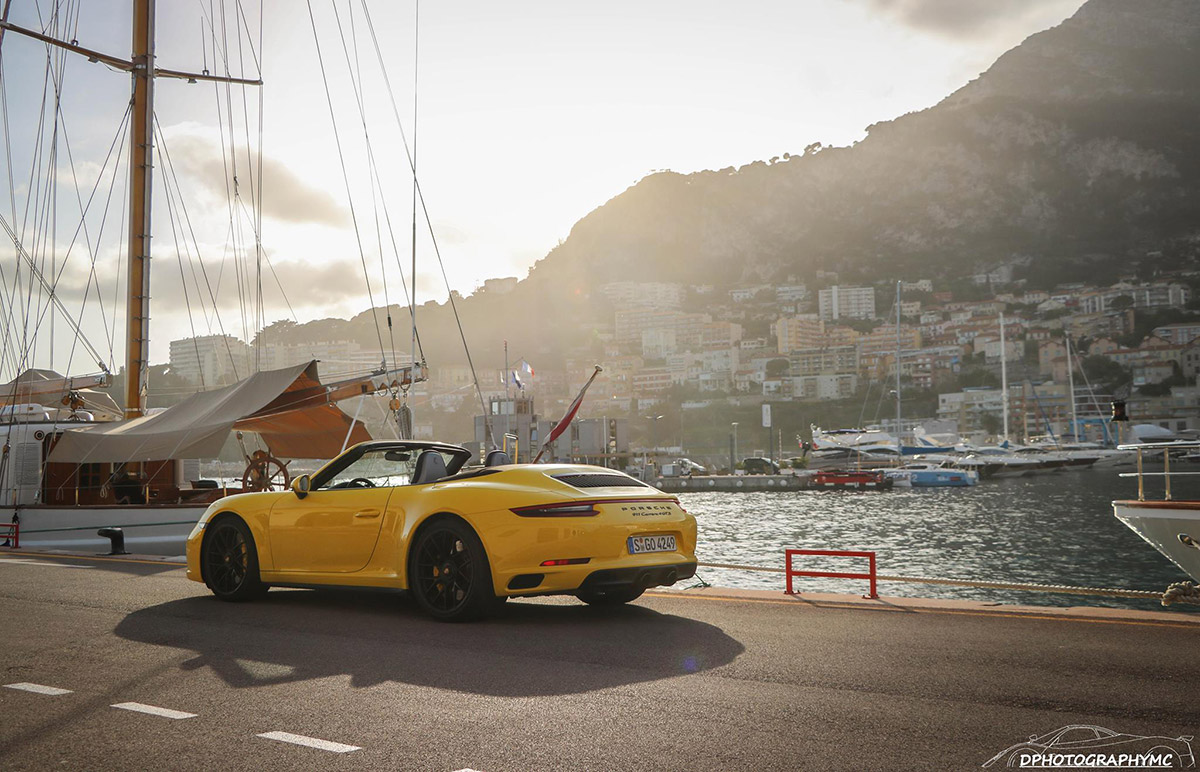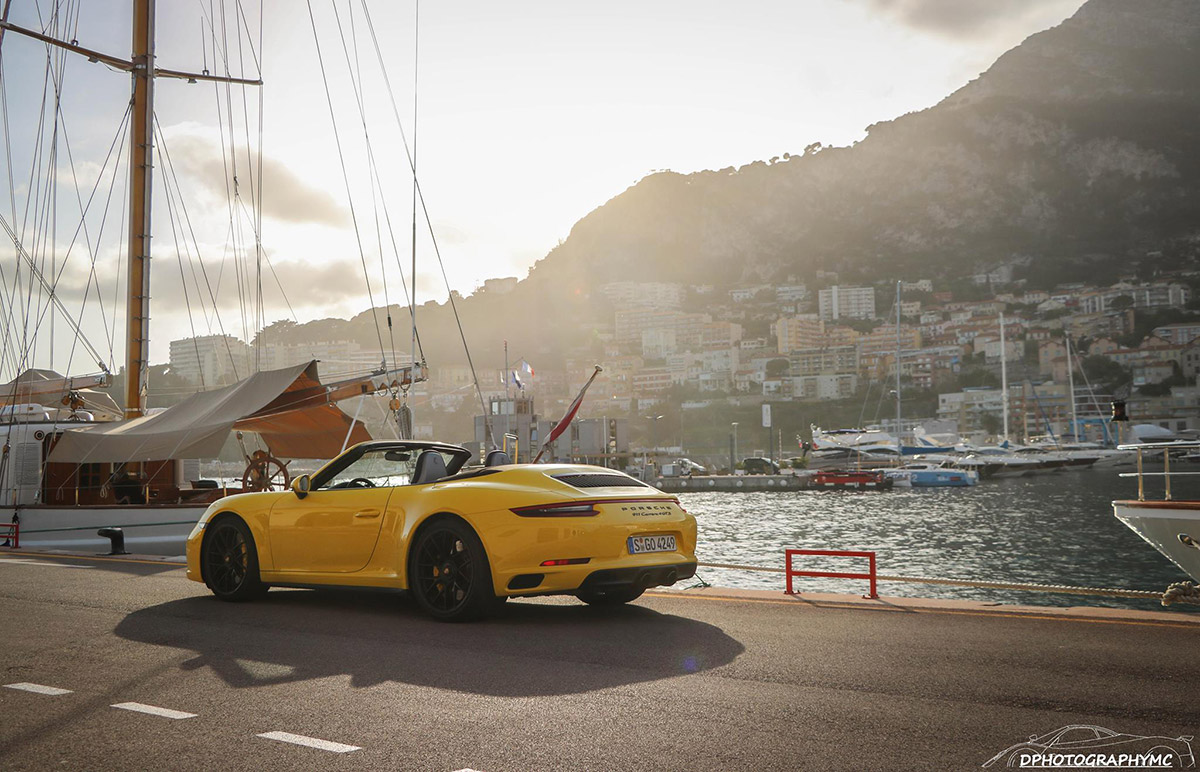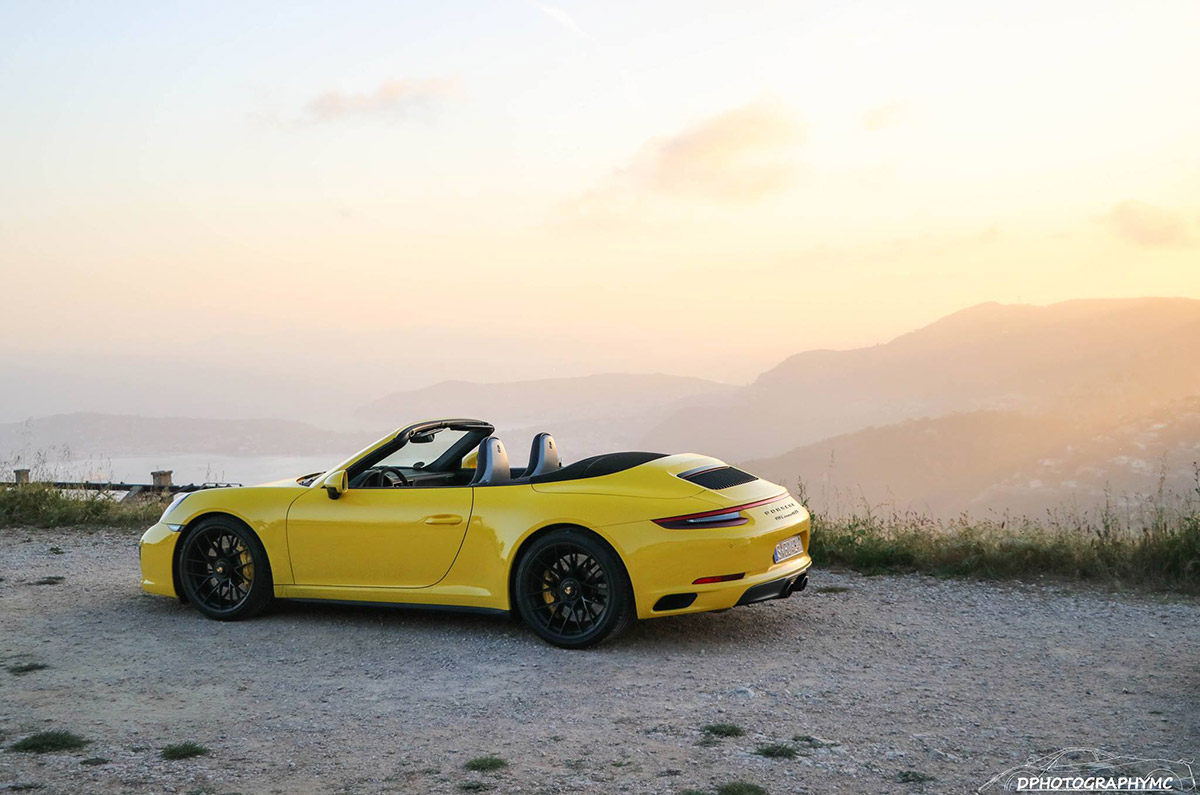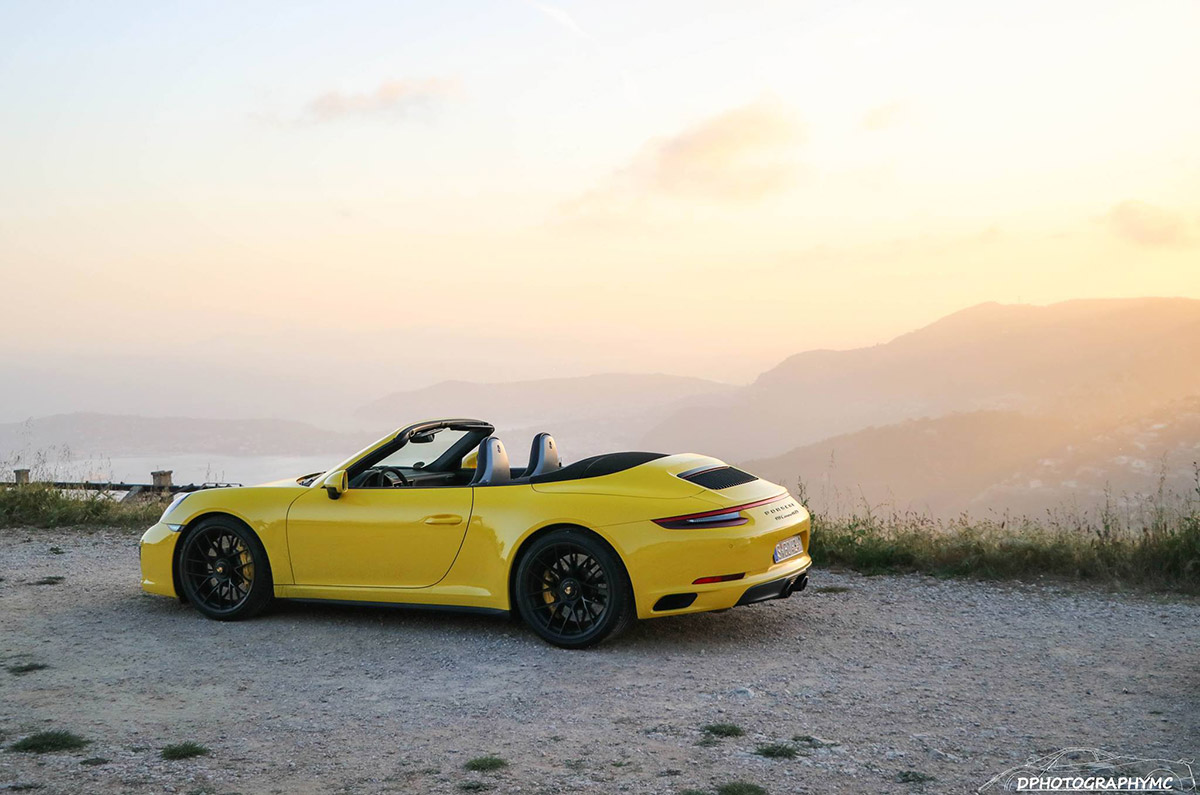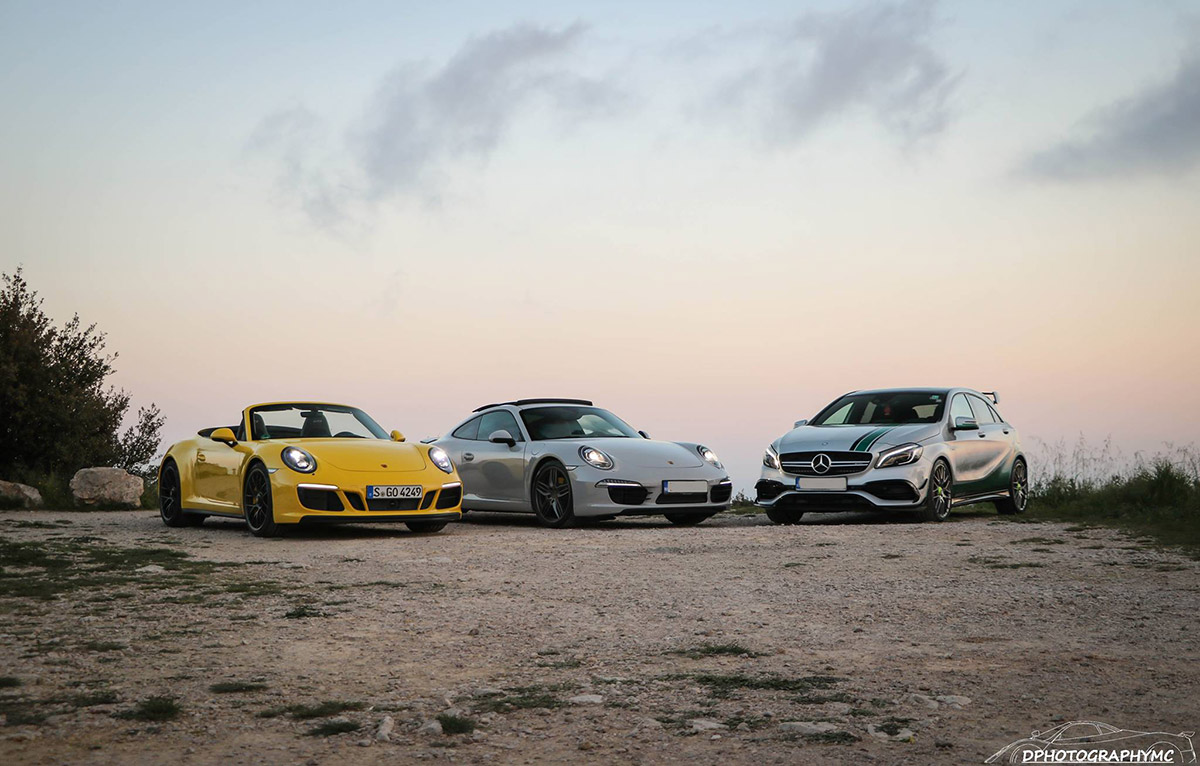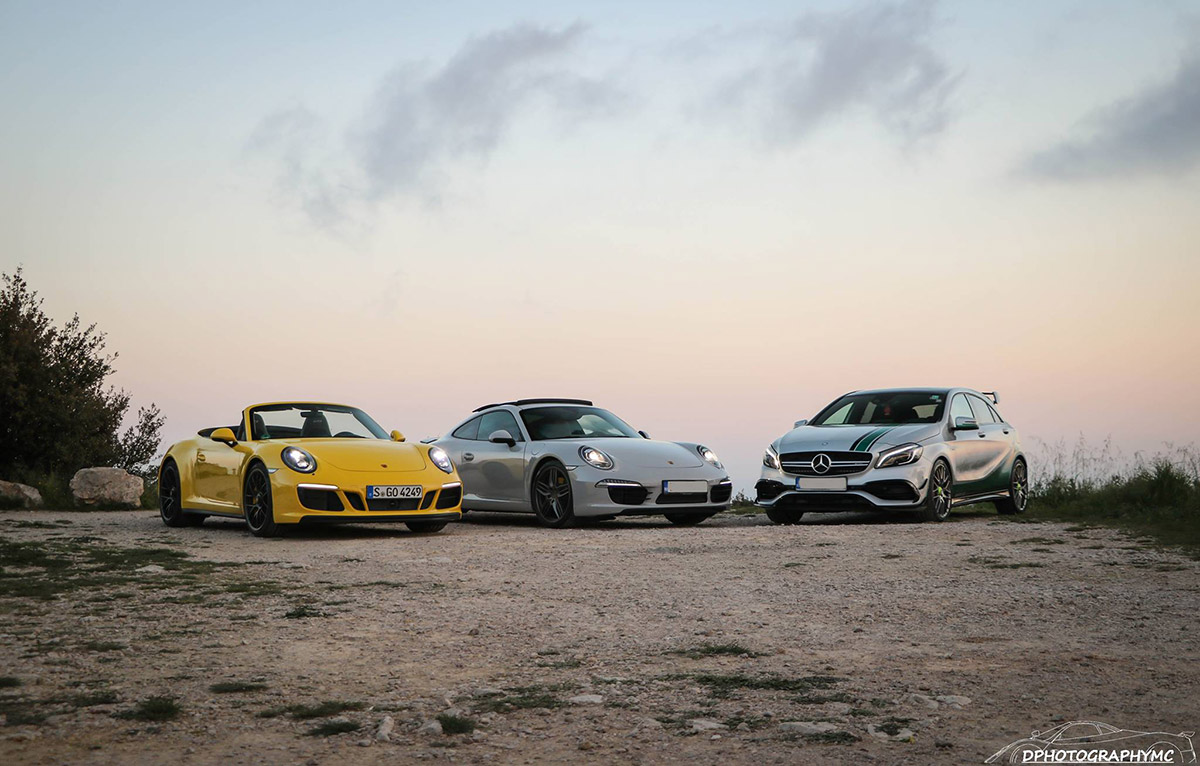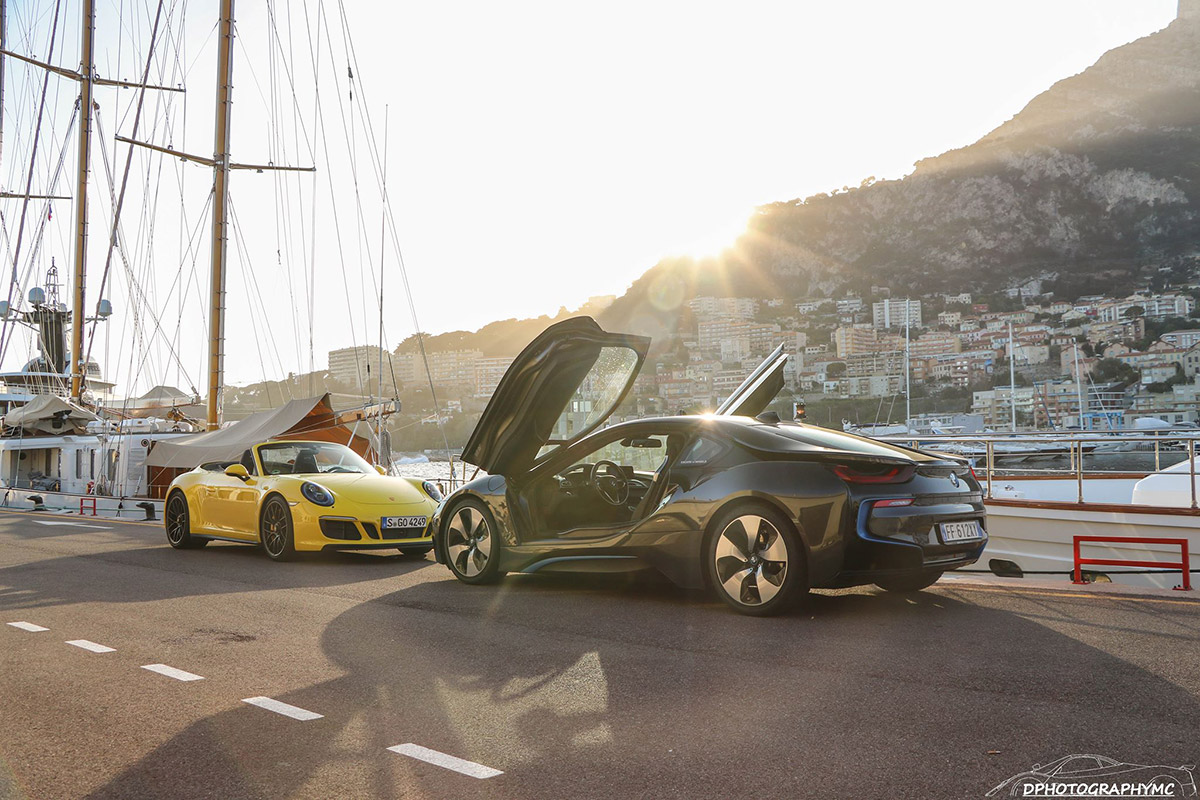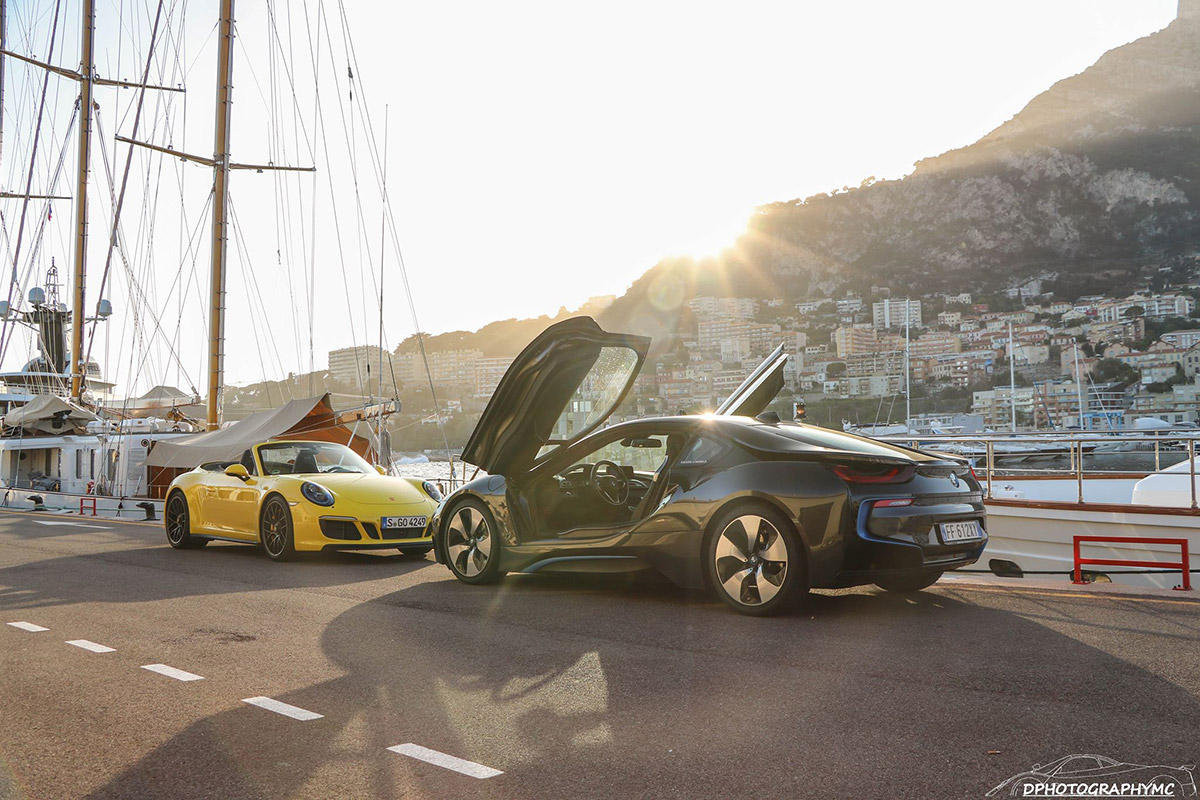 Photos by Dorian Gorda / Dphotographymc
Too early to say if Top Marques Monaco 2017 was the last year in a yellow Porsche, but I have to say that it would feel strange to one day turn up in any other car. Monaco and its surrounding is picture perfect already, but add a racing yellow Porsche to the frame and it becomes my kind of paradise. Feels so familiar that I do not know if I would want to have my Aprils in any other way, or in any other colour.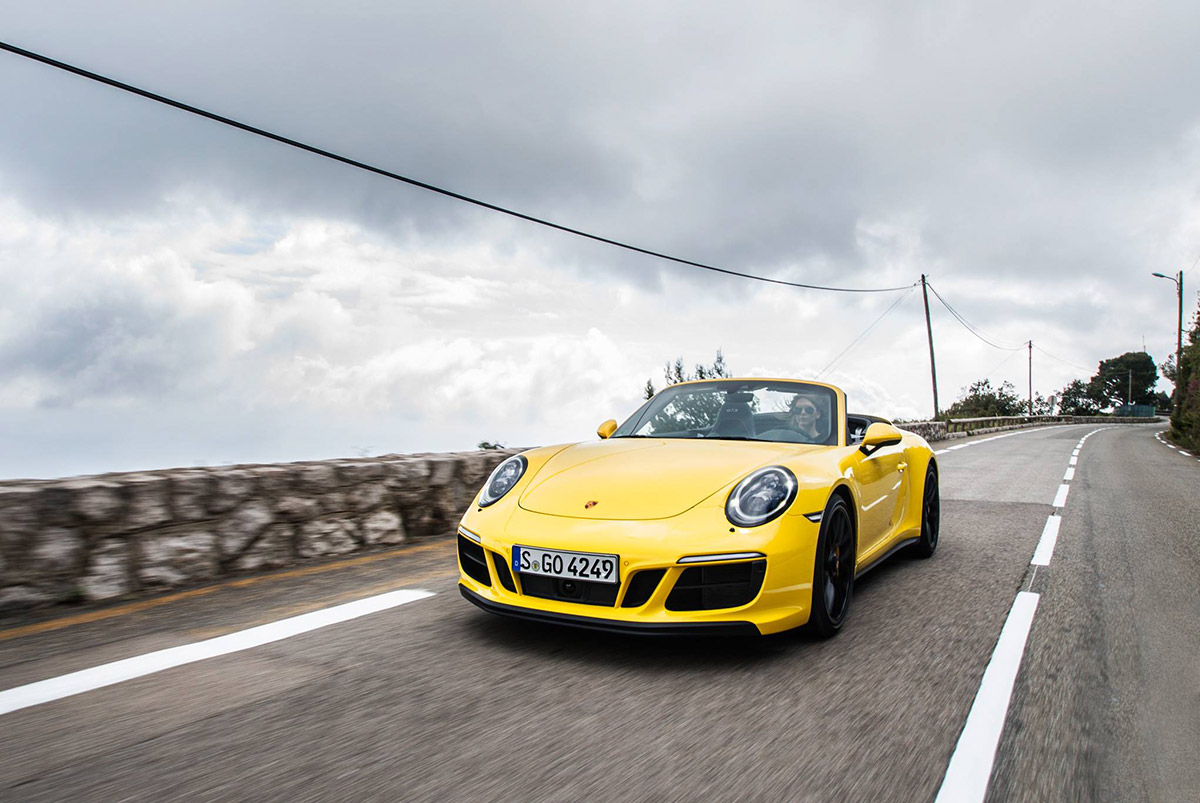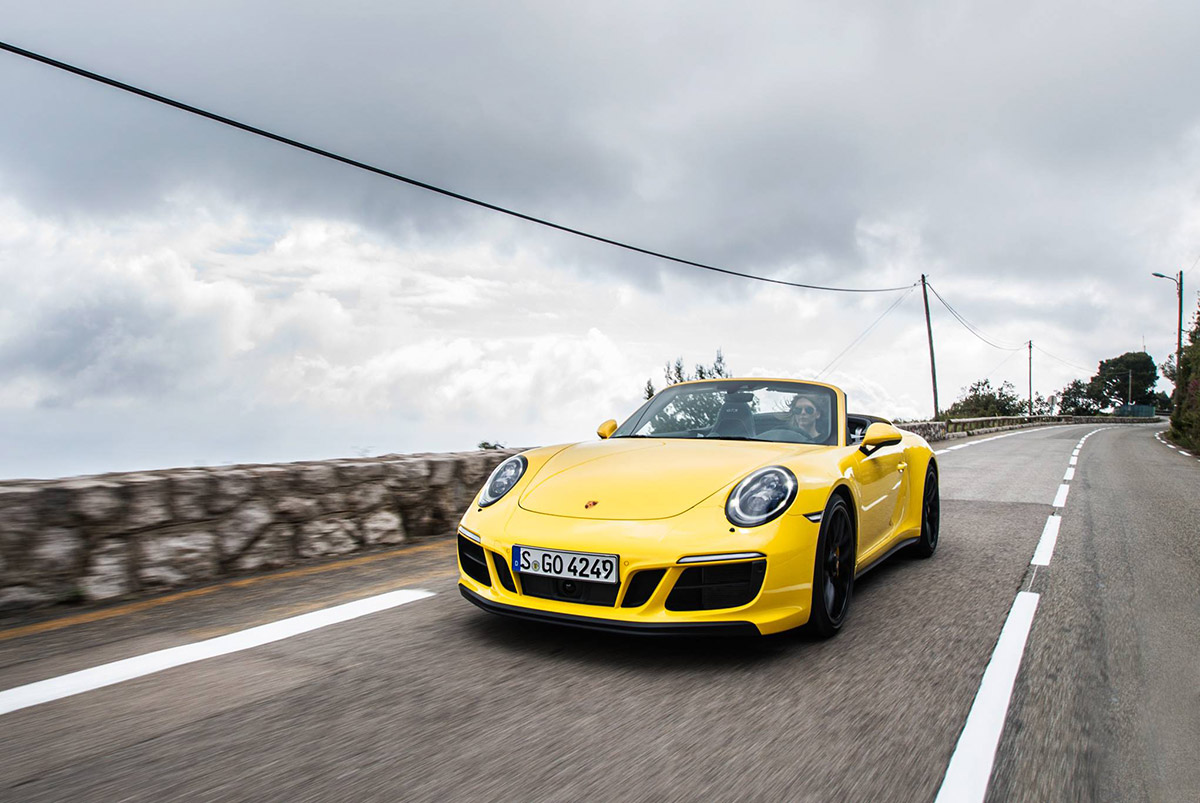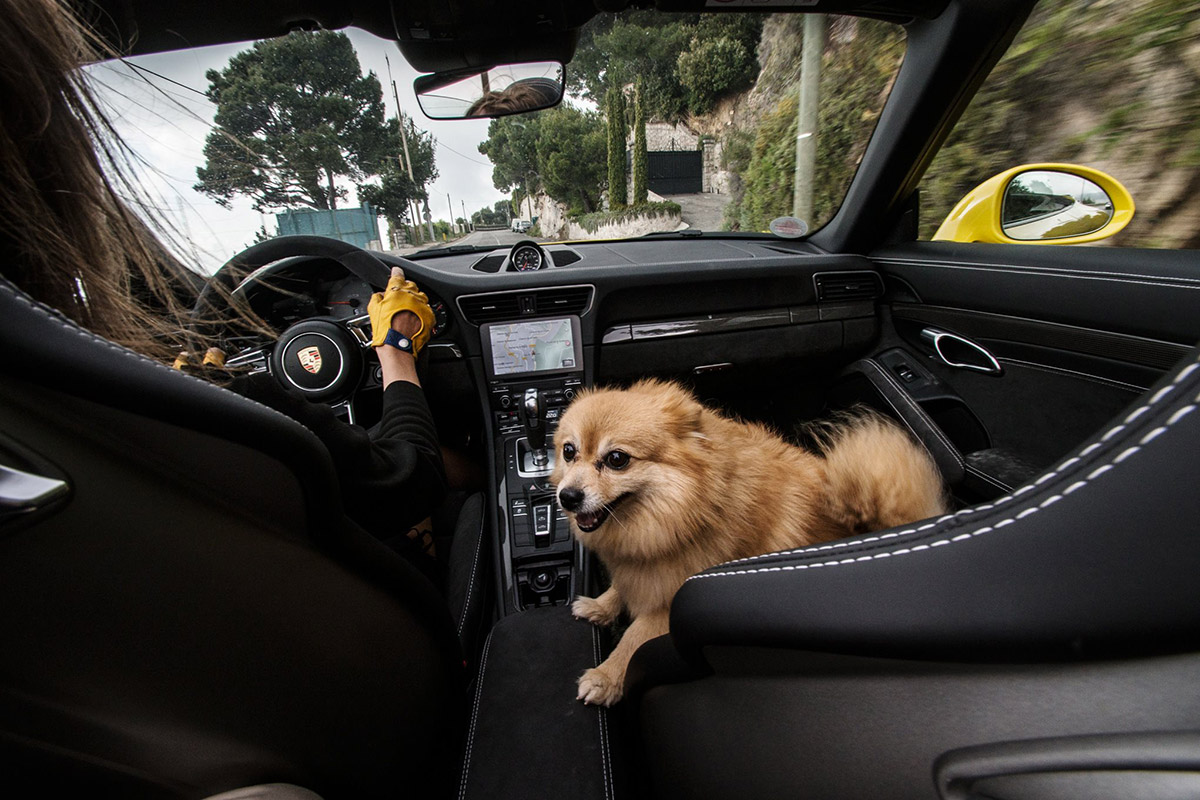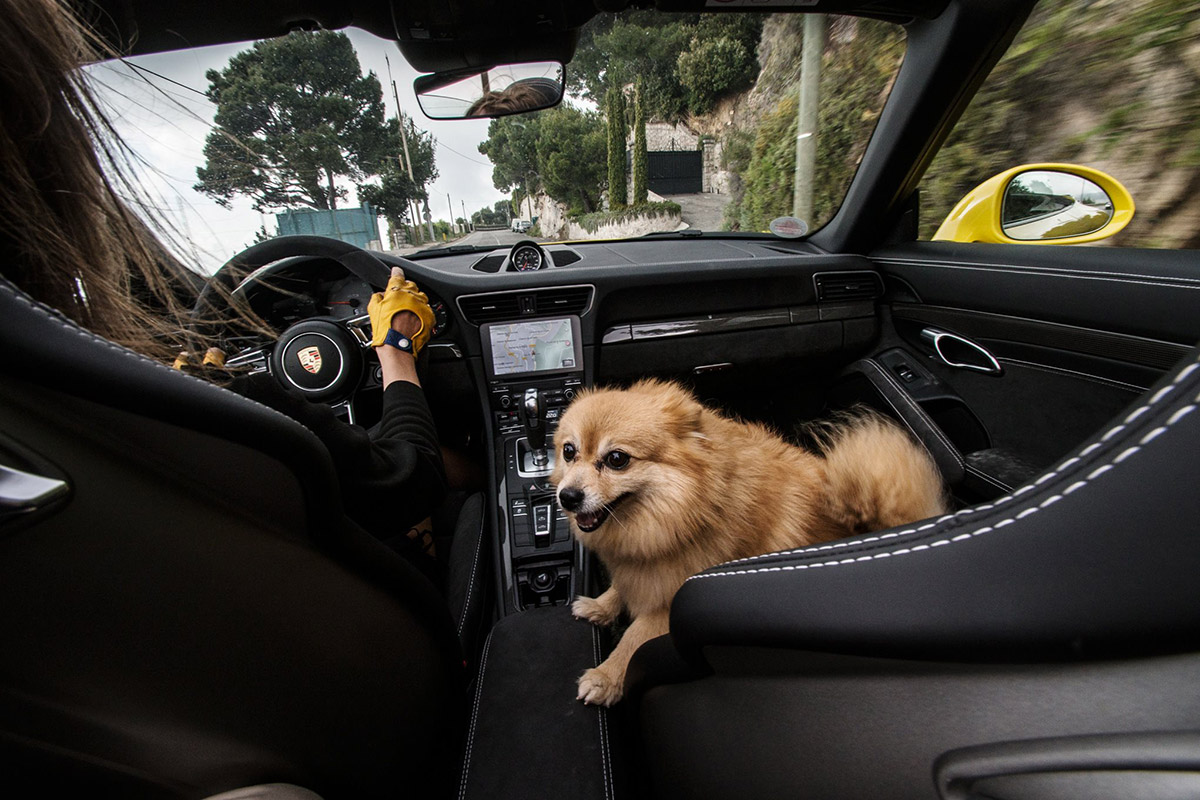 Photos by Federico Bajetti / Escape on Wheels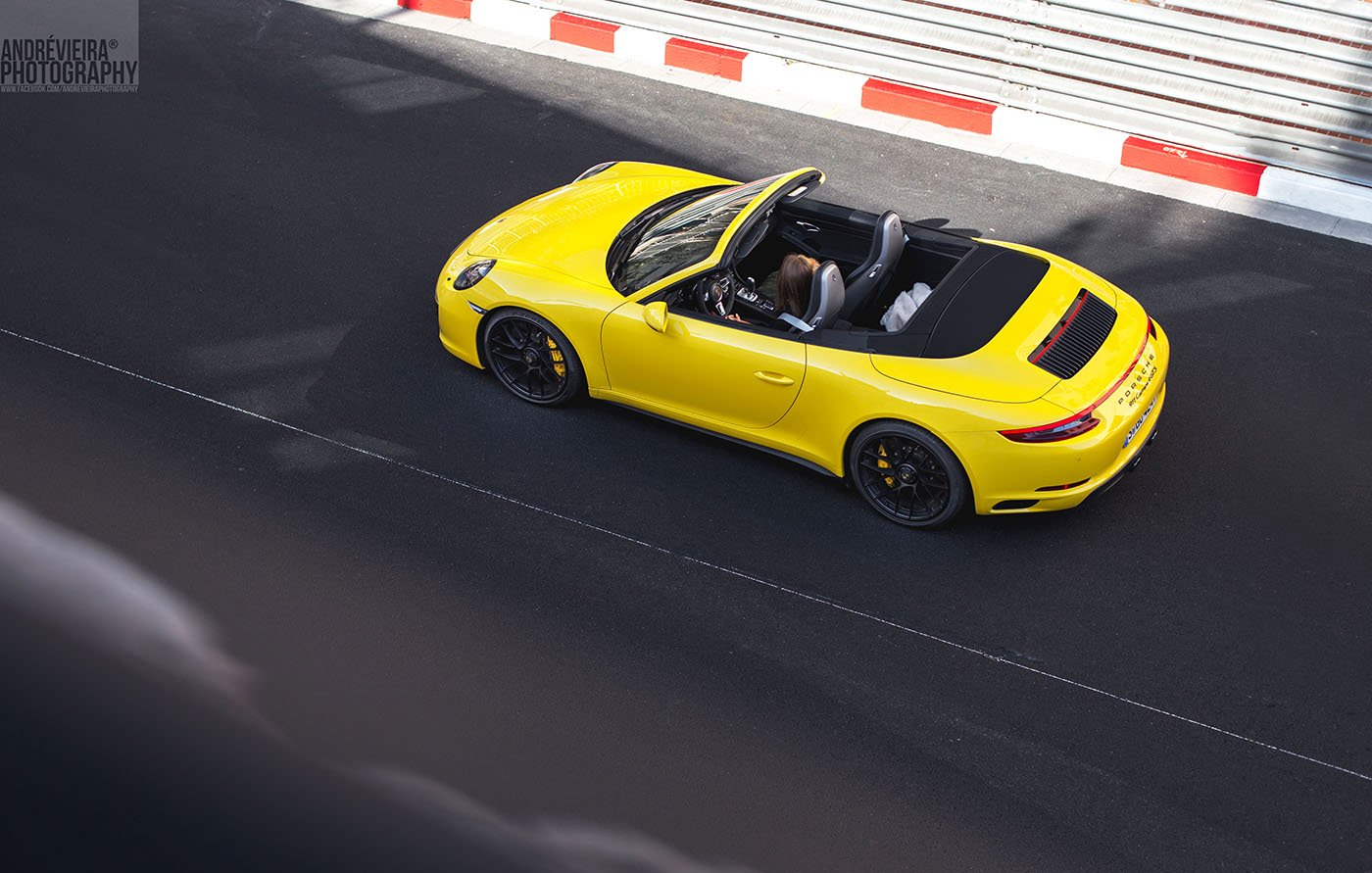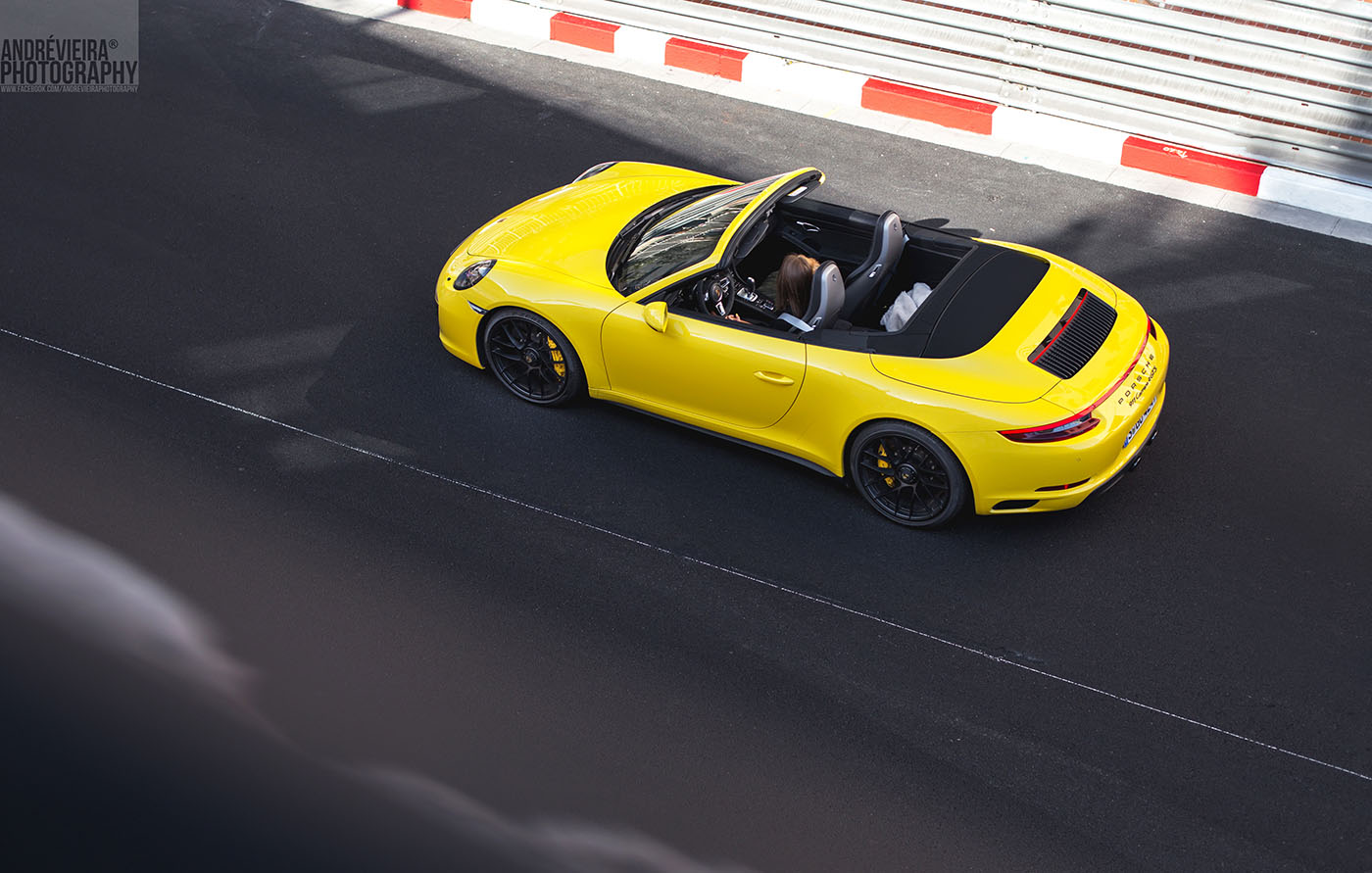 Photo by André Vieira Photography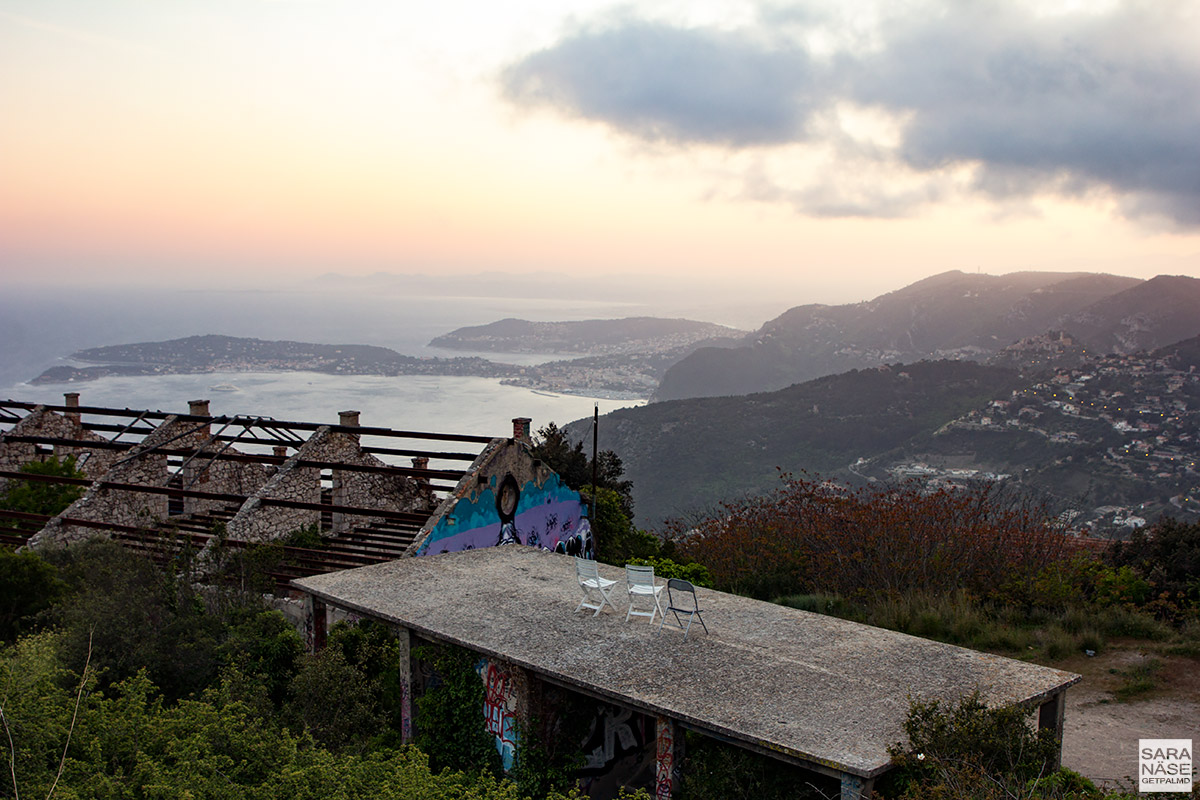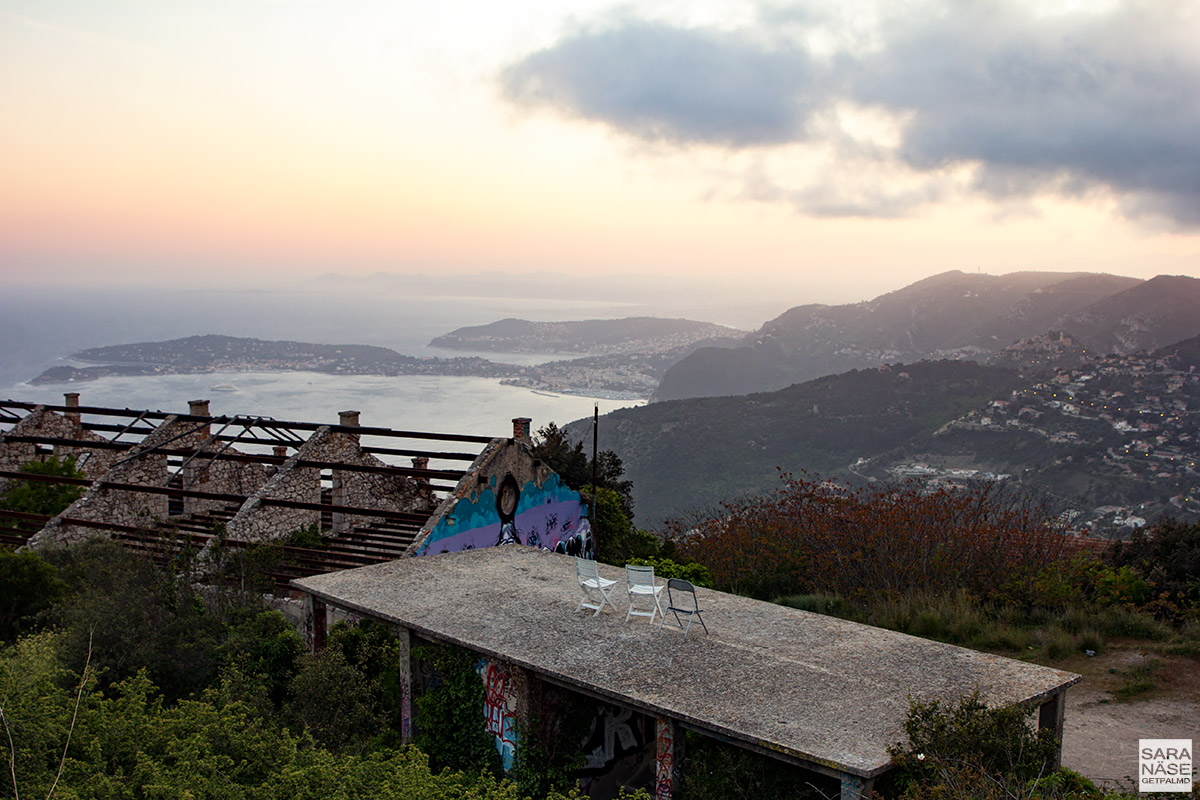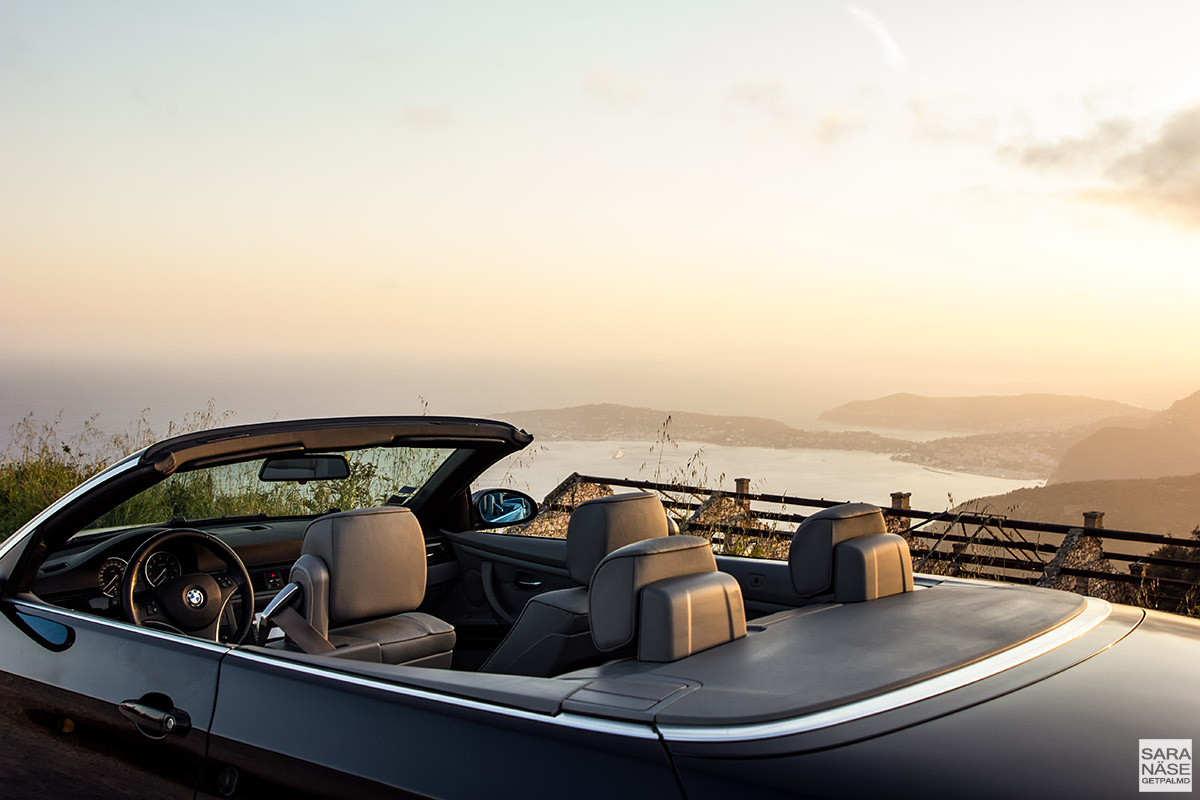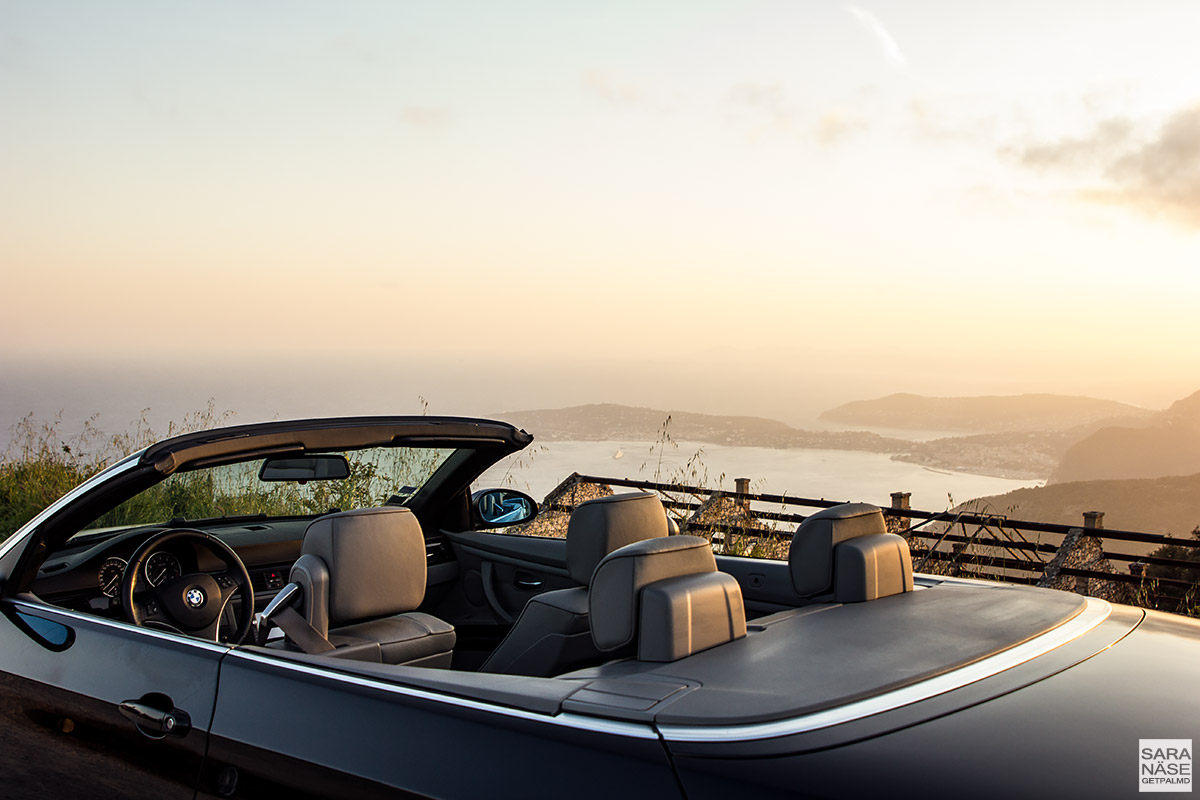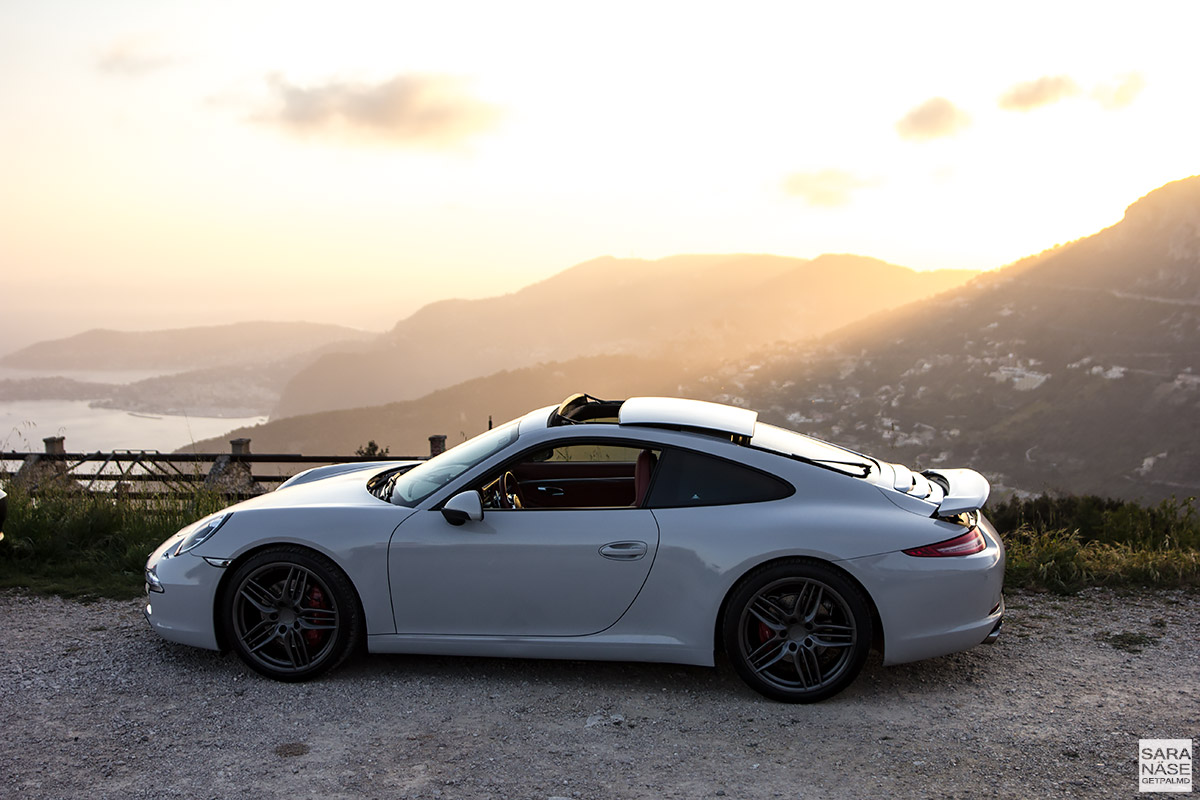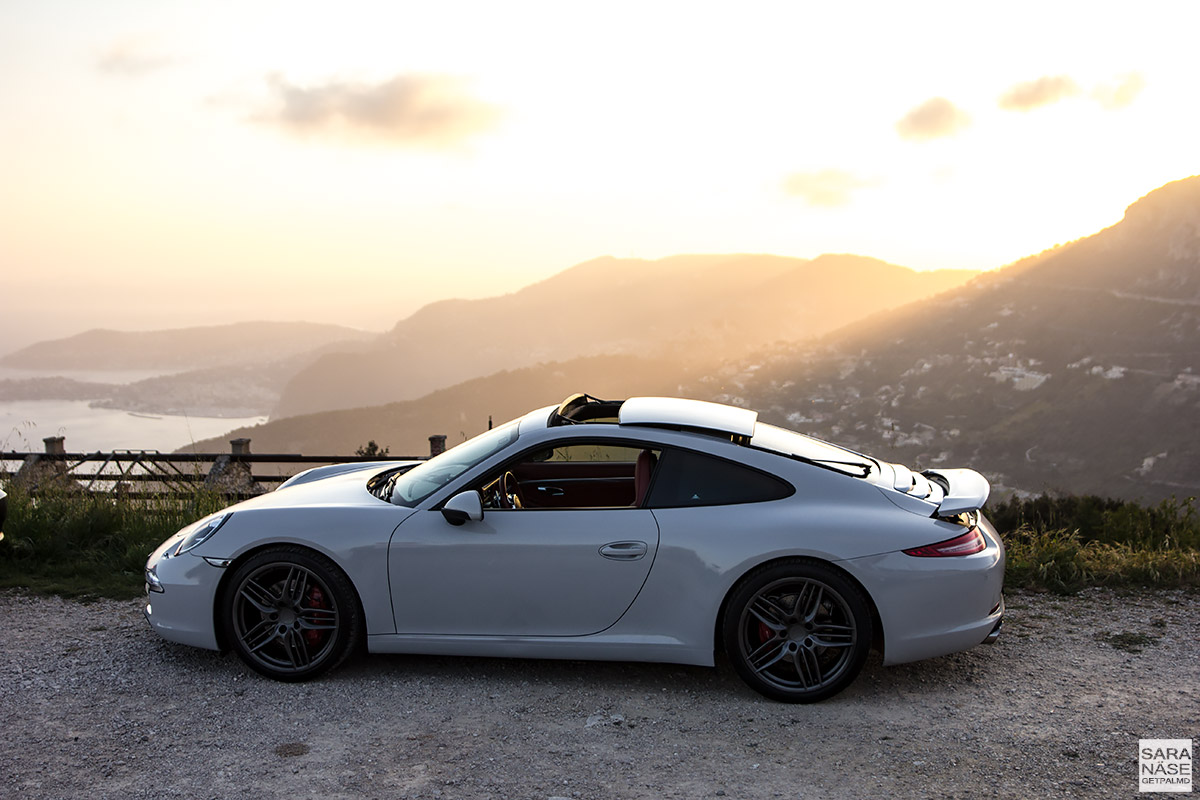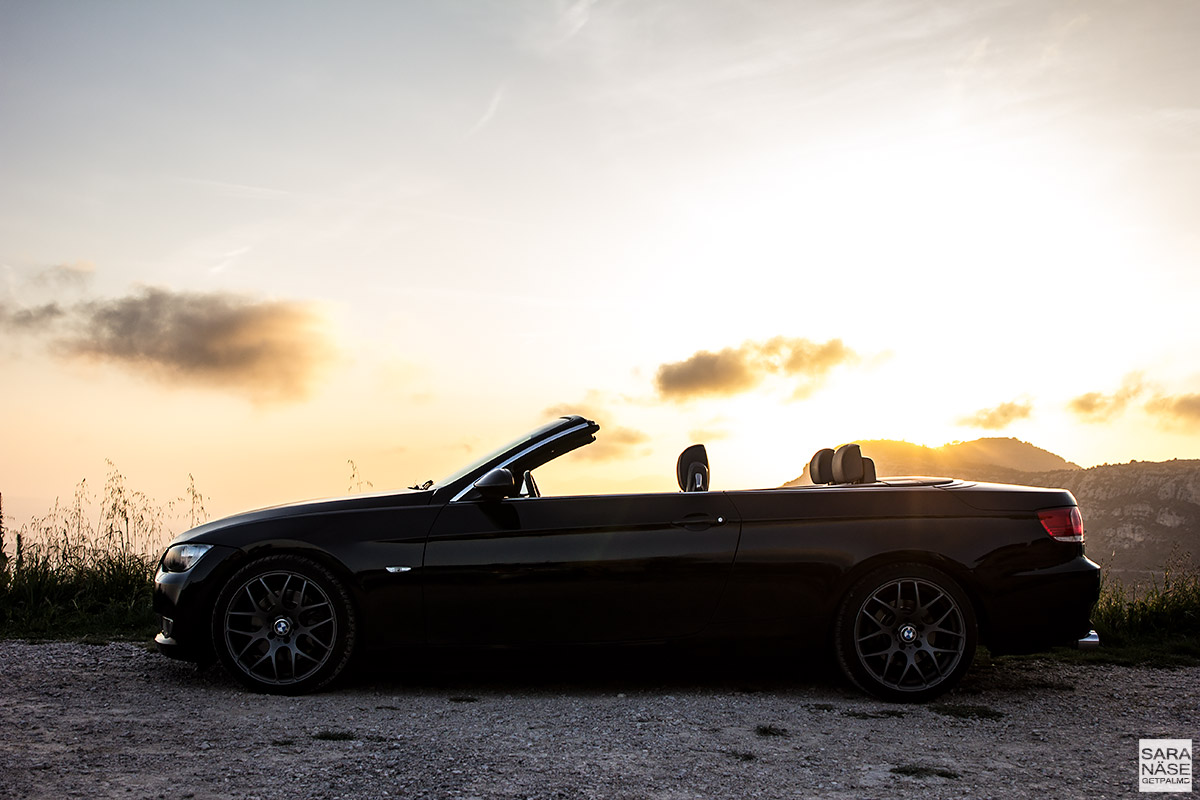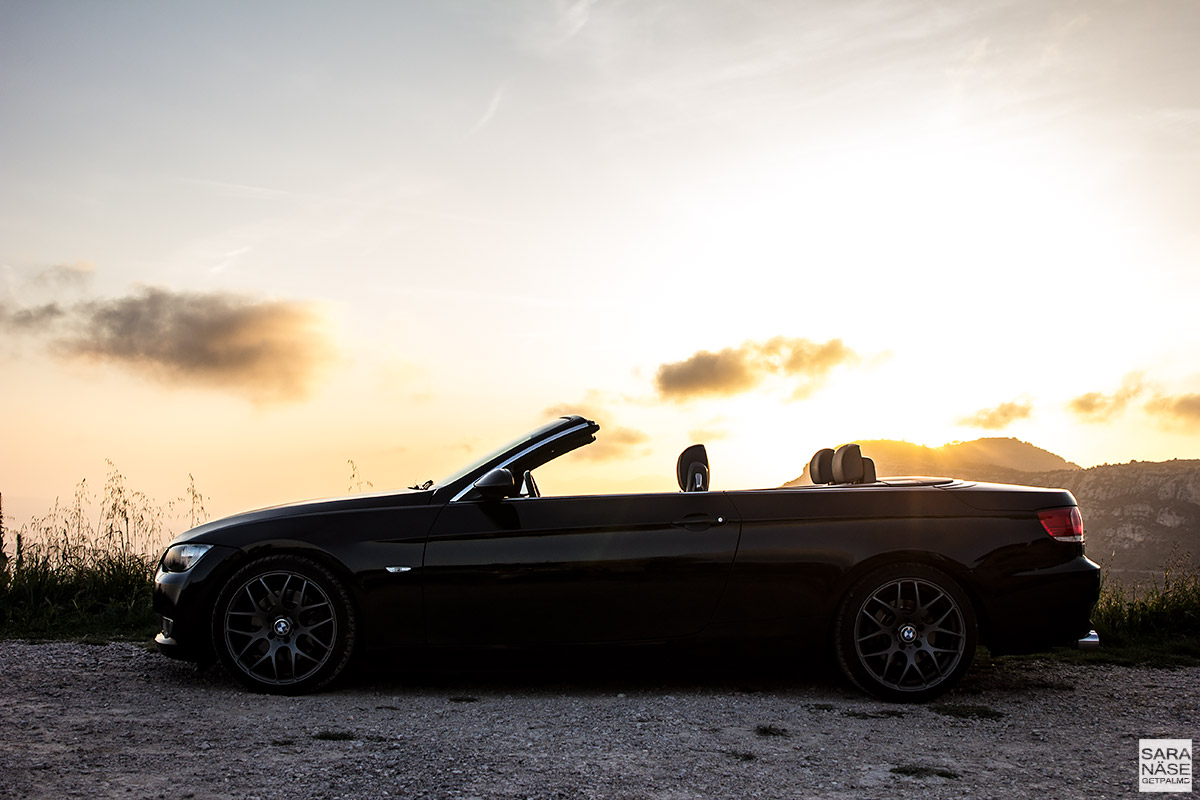 Porsche 911 wrapped in avery gloss grey driven by @banica_mircea, Nissan 350Z driven by @perejro and @marekmks, BMW i8 driven by Escape on Wheels