One day there was a very special car at Munich Legends that caught my eye. In the most beautiful green, with gold stripes to add that bit of extra class, a BMW Alpina E24 B7S Turbo Coupe had arrived from the United Arab Emirates for a restoration project. Already bare metaled and freshly painted in its owners custody it was time for the next stop – to get this very special machine mechanically running like a dream, so one lucky person out there could enjoy one of the thirty produced B7S Turbo Coupes in the world – number 11. No one knows how many are still out there, but as you can imagine it's not a car you come across very often.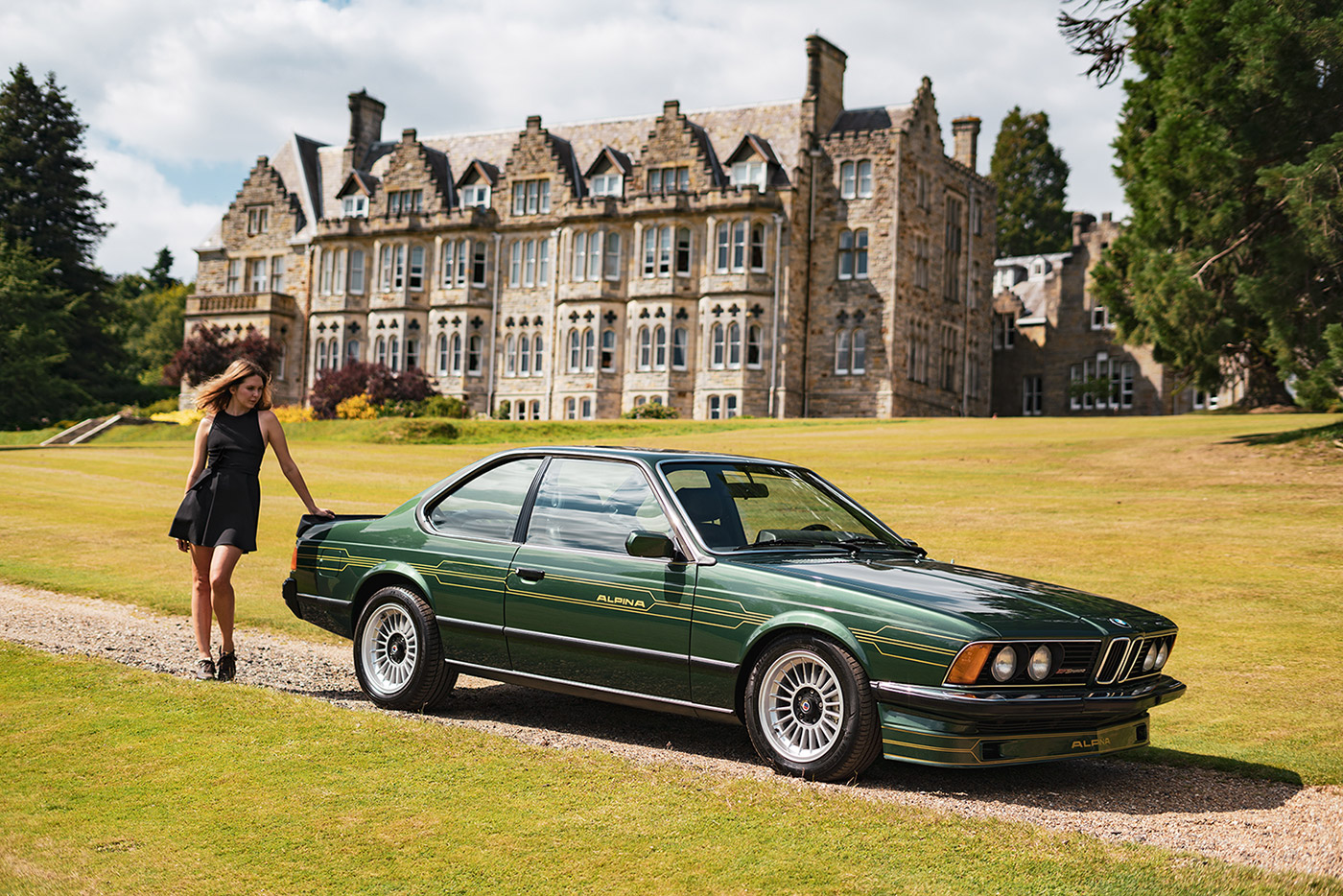 Car number 25, identical to this one, was listed for sale in 2017 with an asking price of a $300,000. It appears thar car number 14, also in Alpina green but with a full leather interior, changed hands in 2011 in USA. Car number 30 was a barn find discovered recently in Germany, which also is going through a restoration project with its German owner. And in America one green B7S Turbo Coupe is owned by a BMW car collector, which might or might not be one of the cars sold earlier. The whereabouts of the other 25-26 cars is a mystery, nothing can be found online other than a list of countries where the cars are supposed to be on the Alpina Register website – which might not even be up to date. What does that tell you? You could be driving around in an unicorn. The saloon version was produced in larger numbers – 60 cars, and a high mileage example sold this year by RM Sotheby's for €138,000. So half the number produced equals almost double the price…? Perhaps the math makes sense.
Built on the chassis of the BMW E24 635CSi and in production from May until September 1982, the B7S Turbo Coupe is powered by a 3.5L Alpina tuned engine, producing 330 horsepower and 500 Nm of torque. It could reach 0-100 km/h in 5.8 seconds, and a top speed of 262 km/h (factory figures from Alpina's website).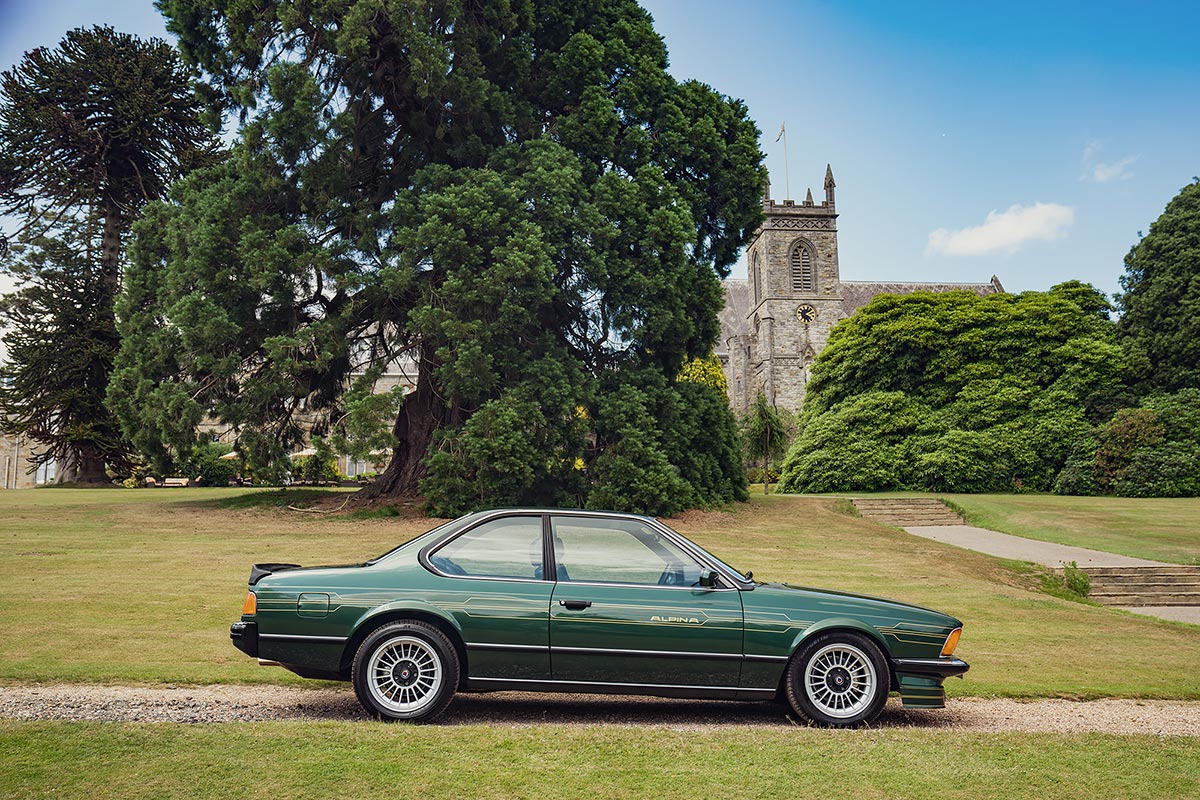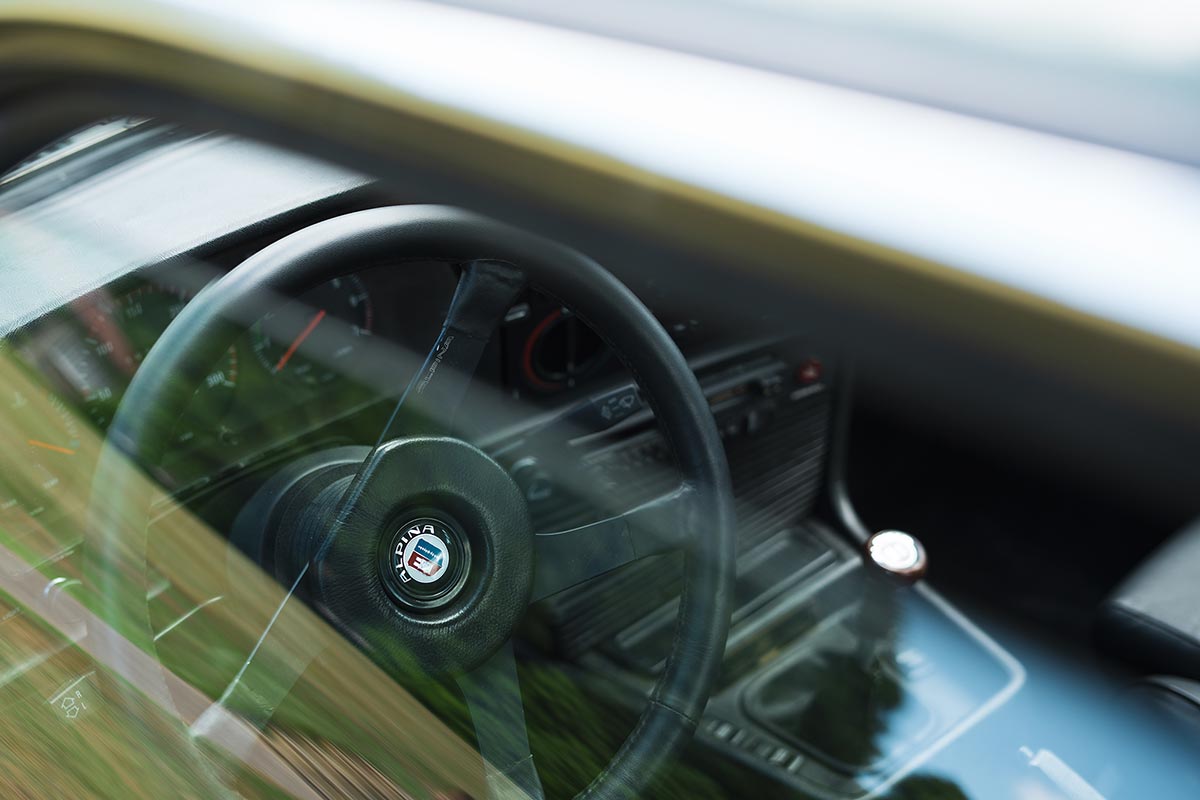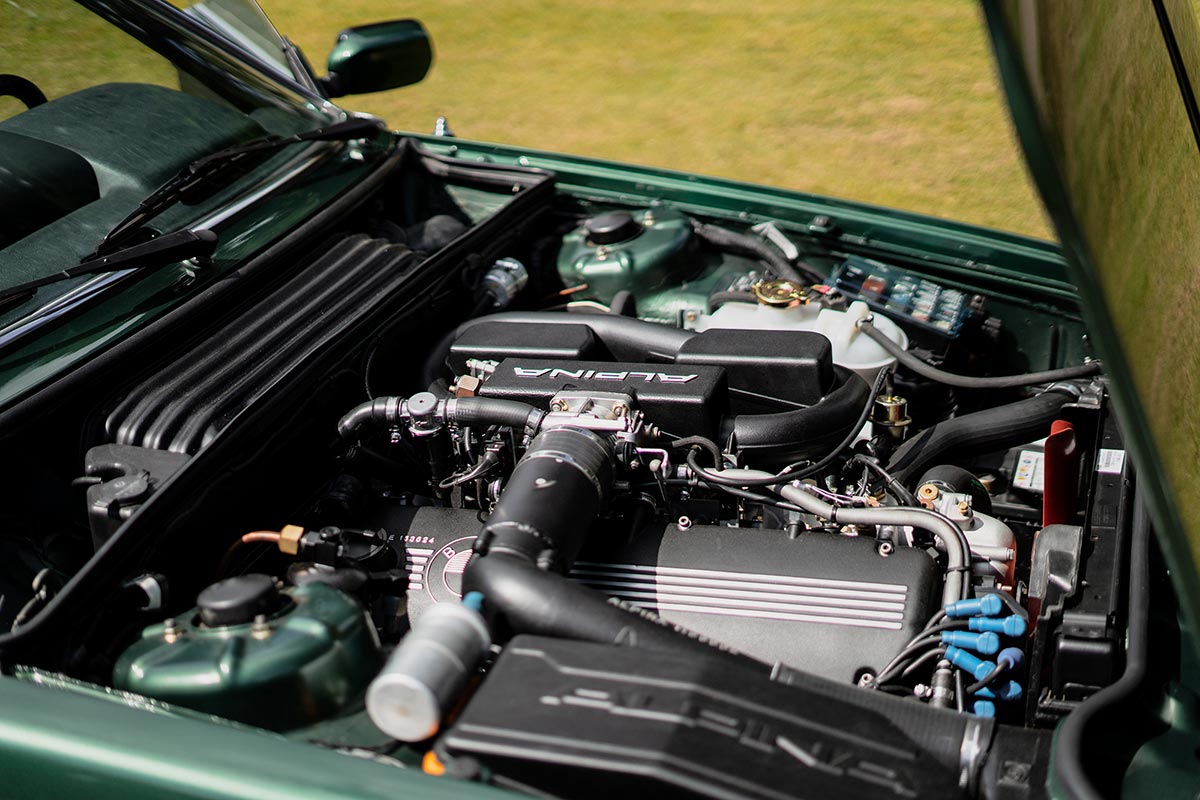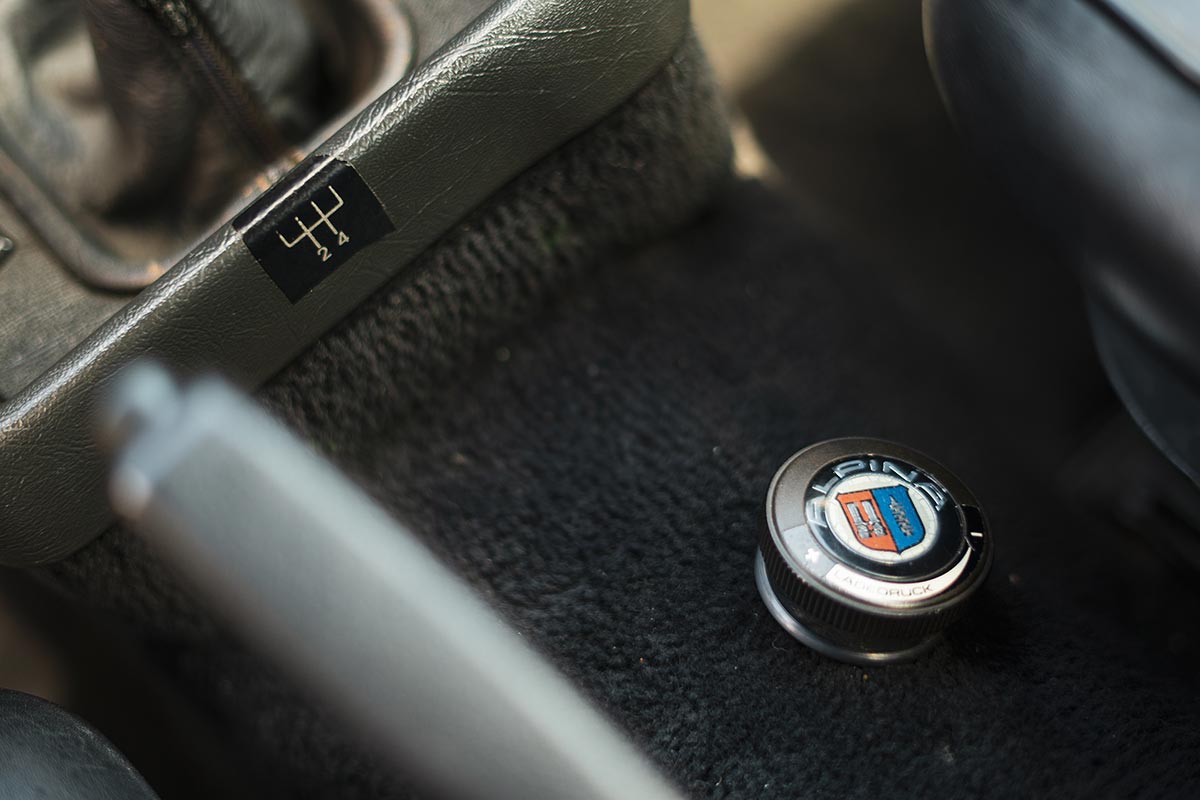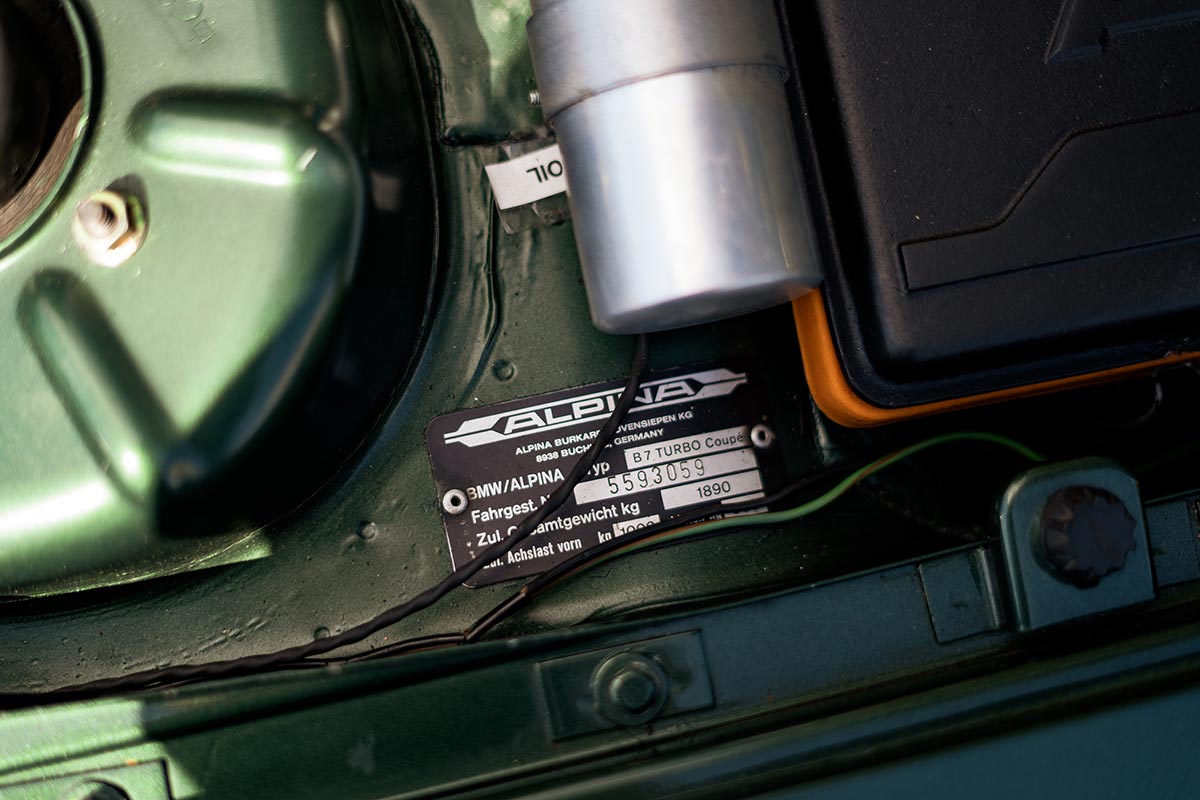 Little did I know about the rarity of this car when I first saw it, but it caught my eye immediately (same thing that happened with the TWR, only that now my taste had got very expensive). There's just something about those classic Alpina stripes and Alpina written on the front spoiler – and ever since I first got a crush on the B7S it has been a car I've always wanted to see when I have been in the UK, and I kept reminding Dan that before it goes back to the United Arab Emirates I must get a chance to do a photo shoot with it.
Now at the end of its restoration the owner has decided to part with it, and whilst it's completely out of our 'toy budget' at the price tag of $265,000 (for sale at Munich Legends), I thought that an absolute beauty like this needs to be shared with the world of BMW and Alpina enthusiasts, and not just kept to ourselves. Because we don't yet know who is going to become the lucky owner of number 11. Perhaps it will end up being a well kept secret in someone's garage , as they let it sit there hidden from the world, hoping that one day in future it might fetch double in an auction and they get a nice pension. Or perhaps a driving enthusiast will buy it, a person who appreciates a damn good drive more than a return on an investment or a massive profit, because any person with some common sense would find it difficult to stay away from a car like the Alpina B7S Turbo Coupe, with those fabulous green tartan Recaro seats that just look too inviting…
It might be number 11 of only 30, but I'm sure Alpina wanted them all to be driven – enthusiastically.