If I scroll back in my iPhone gallery to late June I find a few photos of a sad looking BMW E28 Alpina TWR 3.5 sitting on the courtyard of Munich Legends in Sussex, with a front spoiler that had seen better days and generally looking like its last owner ran out of love, and abandoned it. I've seen BMWs come and go in that very same spot, but never before has there been a car that turned my head as many times as the TWR. I was intrigued. I didn't even know what I had in front of me, but there was something about that car that made a lasting impression, to the point that I have the face of an E28 on my mind way too often. Dan tells me I'm obsessed with the car and perhaps so, but can you really meet the eye of that mean-looking TWR and walk away unimpressed?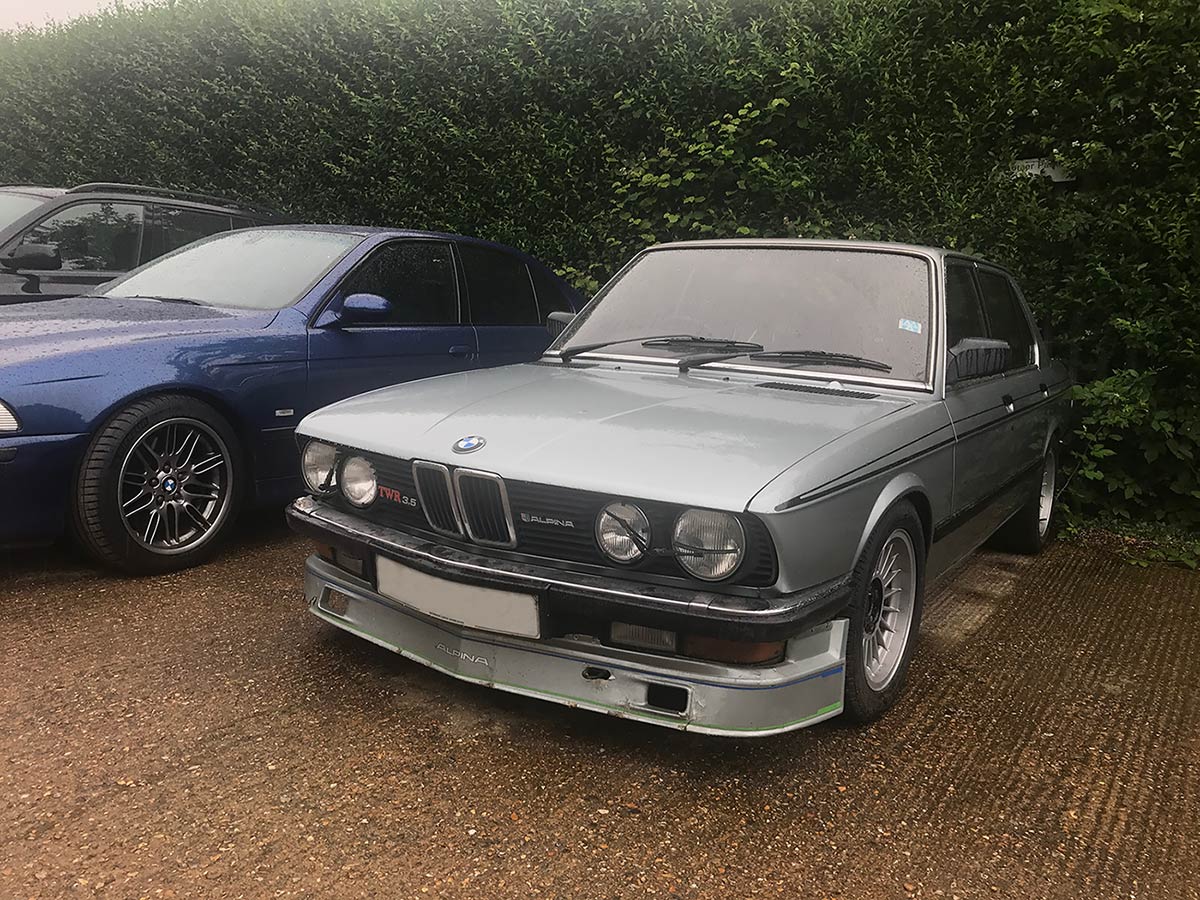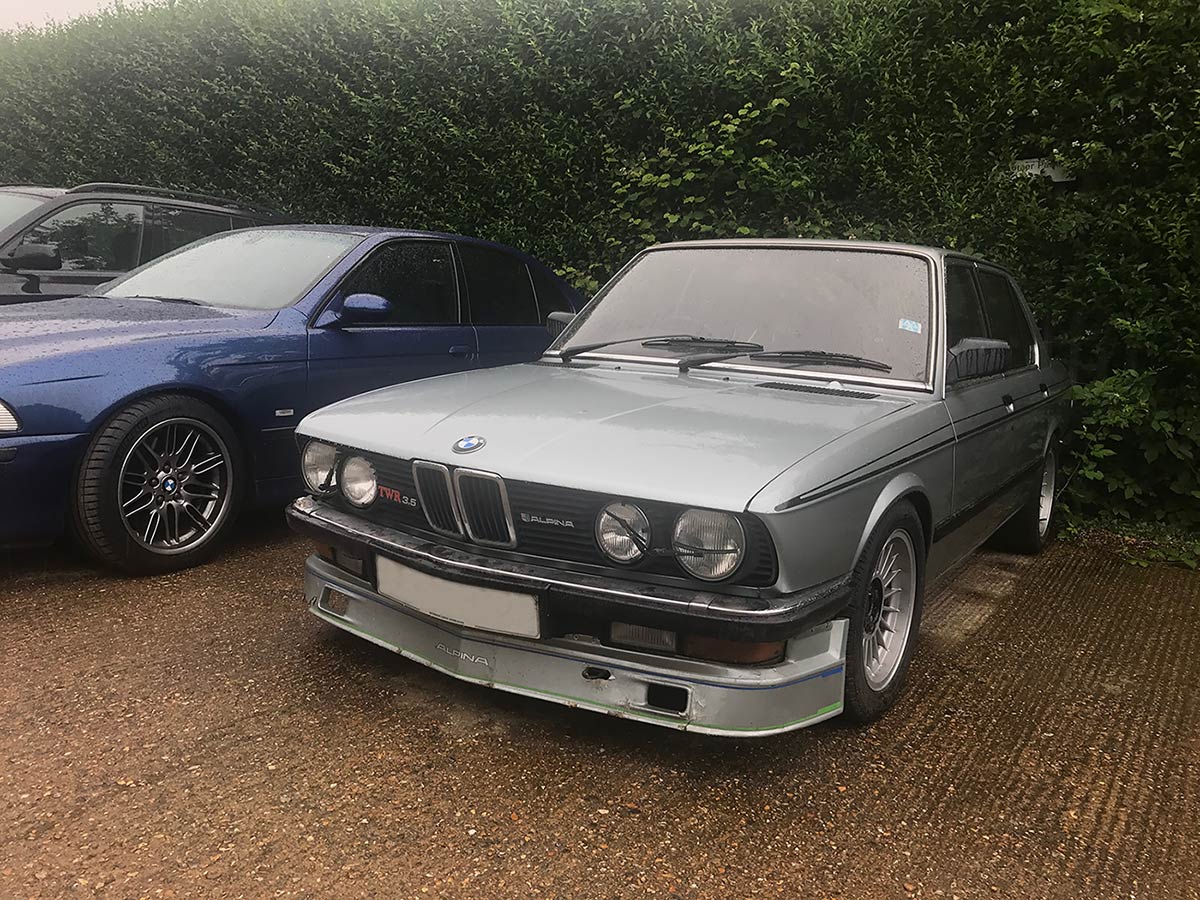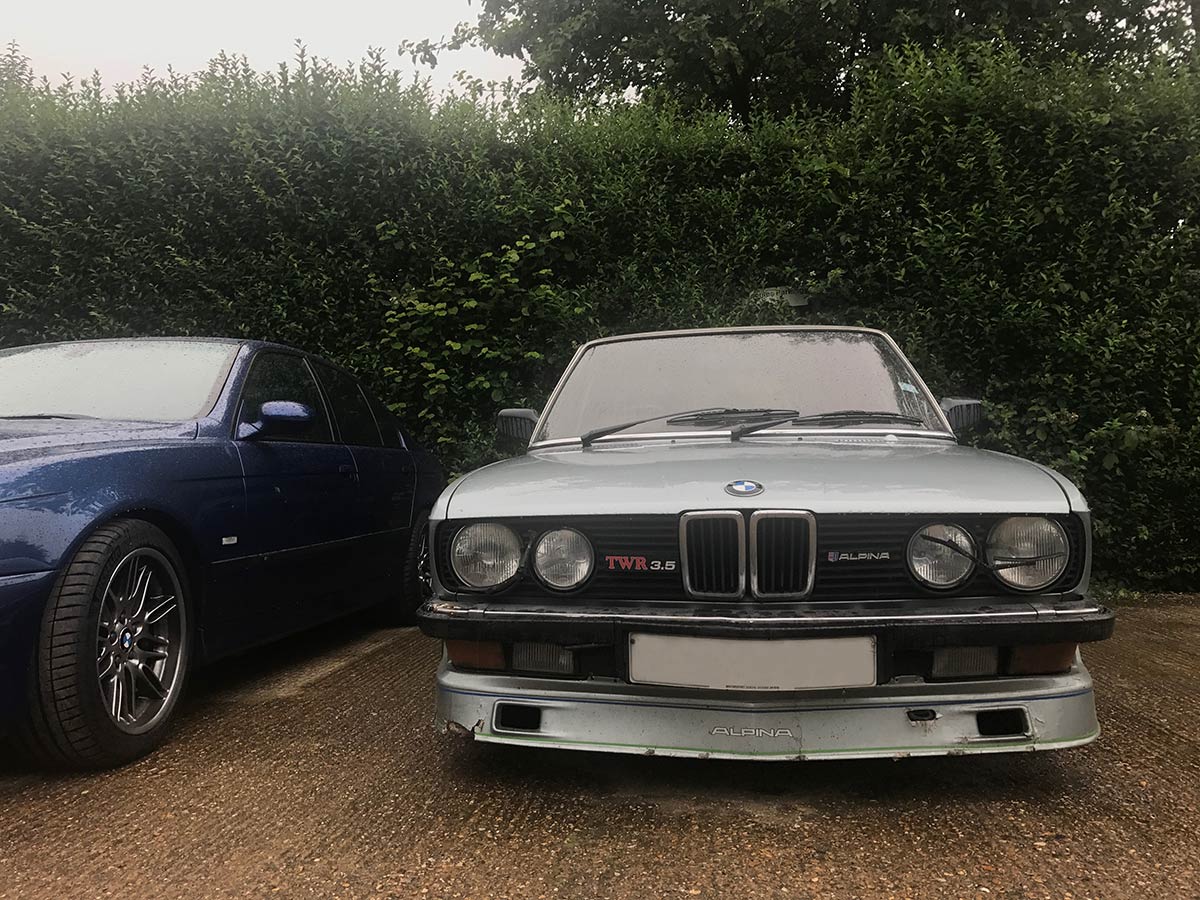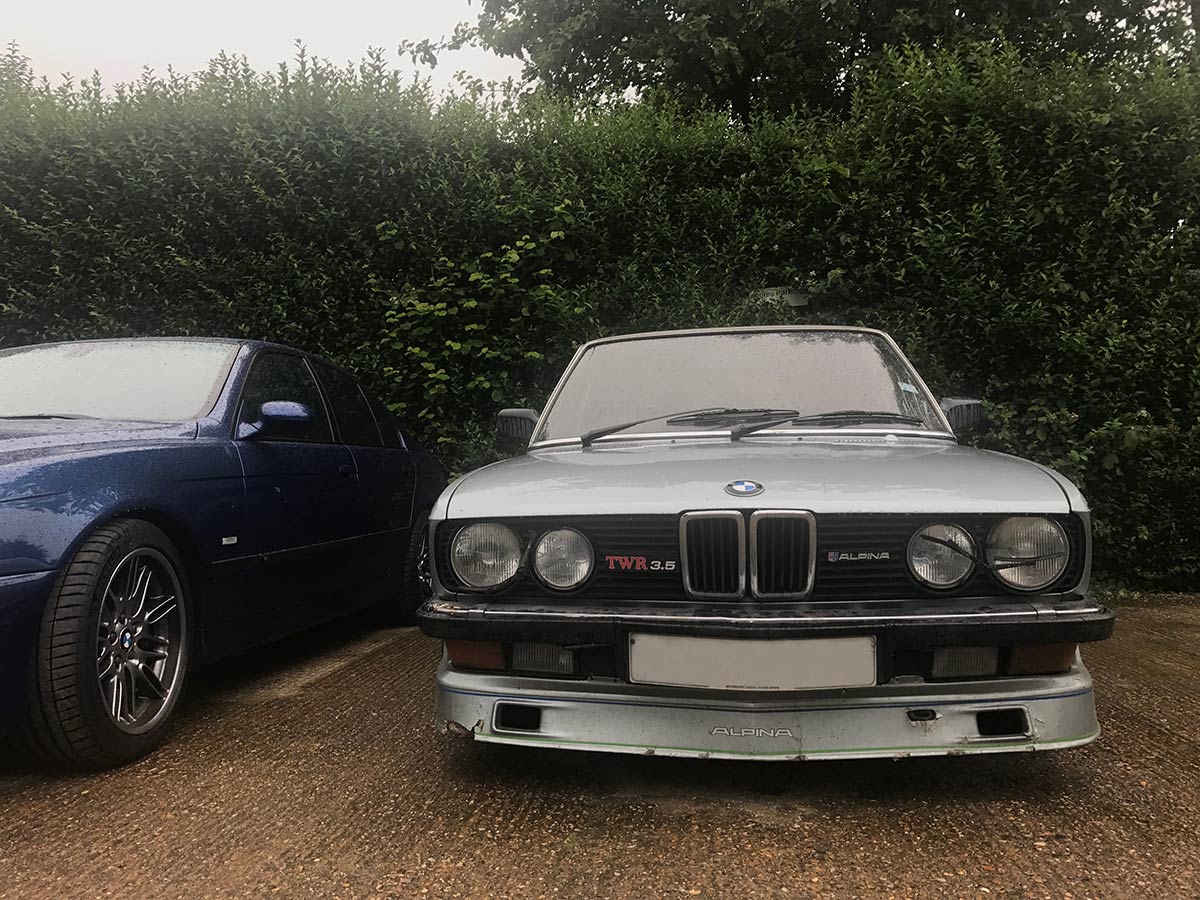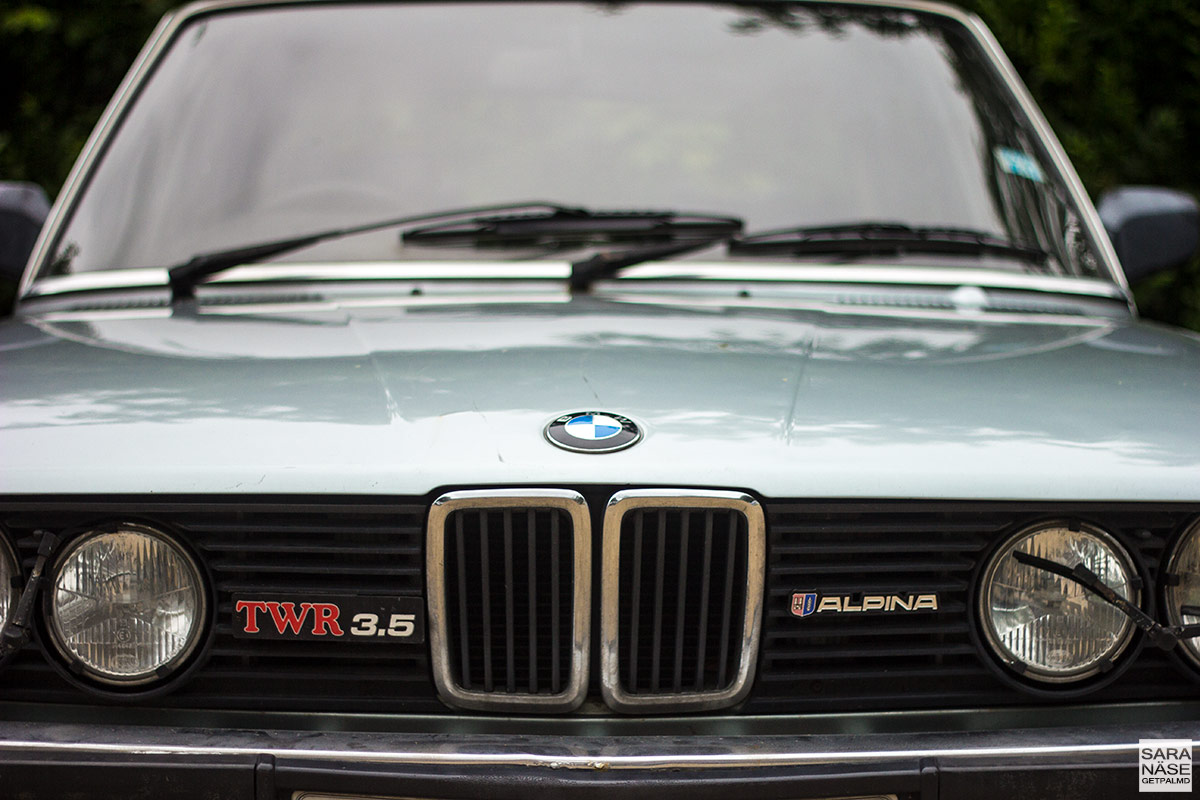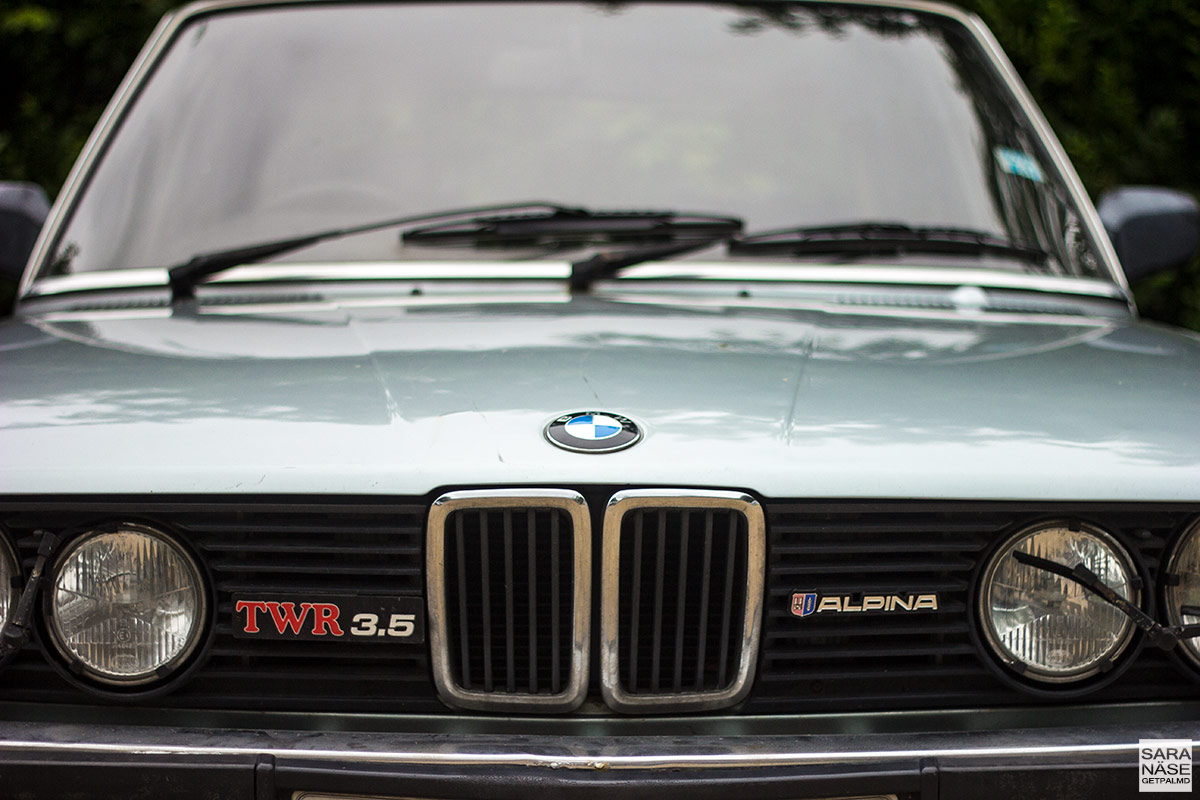 I was told that the car was a sapphire blue 1982 BMW E28 Alpina TWR 3.5. It had rolled out from the factory as an 528i SE before it received the full treatment from UK-based TWR 'Tom Walkinshaw Racing' – including a 3.5L engine conversion that boosted the power up to 218 bhp. The car had been sent there by a scrapyard owner, who deserves respect and an applause for giving a car he took one interested look at – thinking 'that looks special' – a second chance in life. I don't know the story behind it and how it ended up on a scrapyard in the first place – in that condition – but all I know is that sending something as rare as this TWR to a scrapyard says something about the previous owners lack of passion. If you can't take a look at something and see some potential – at least enough glimpse of hope to bother to make a phone call to a restoration garage and ask them if it's a car worth investing a little bit of money on – you don't deserve ownership of it. To dump it at a scrapyard should be the very last solution.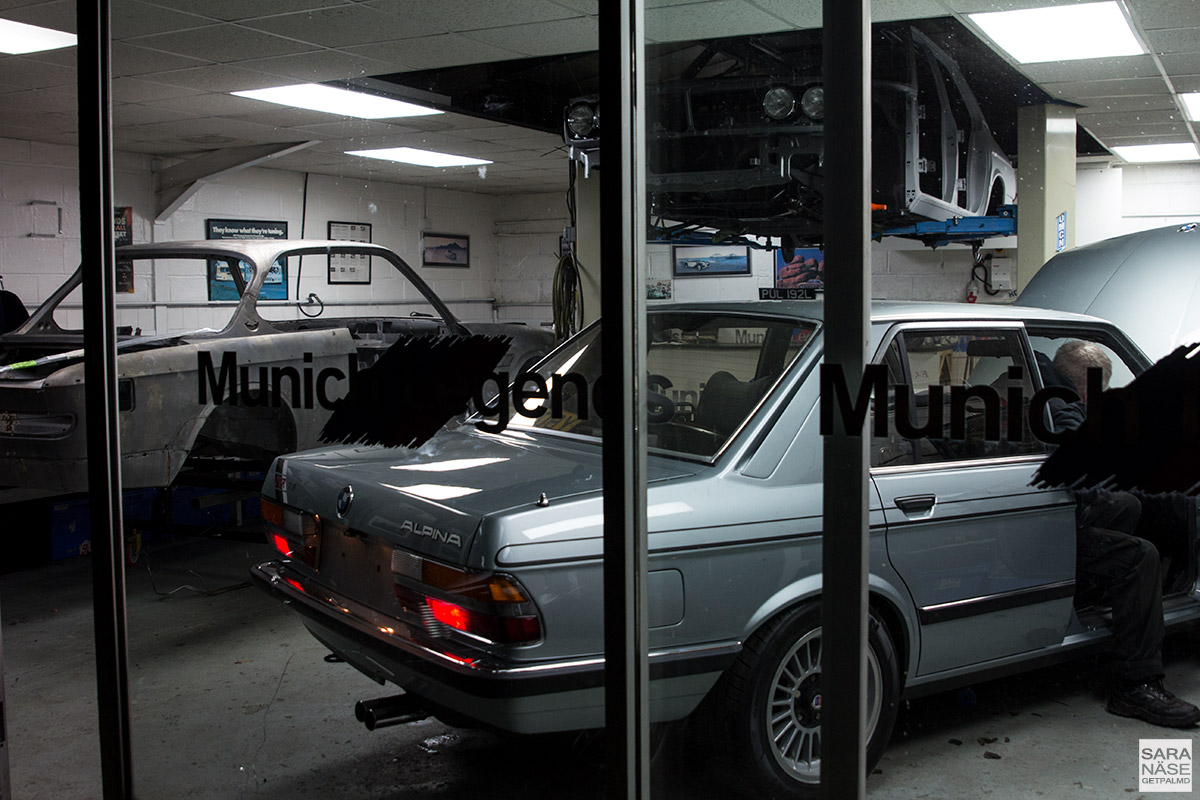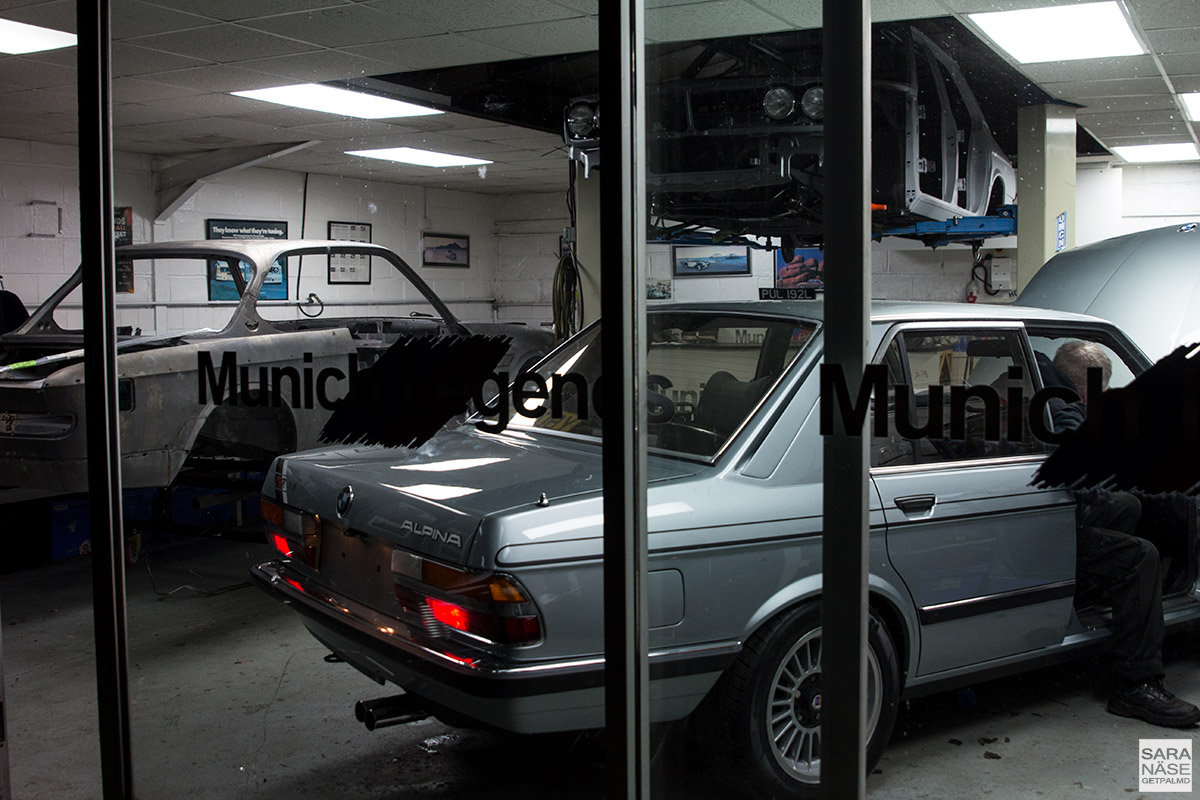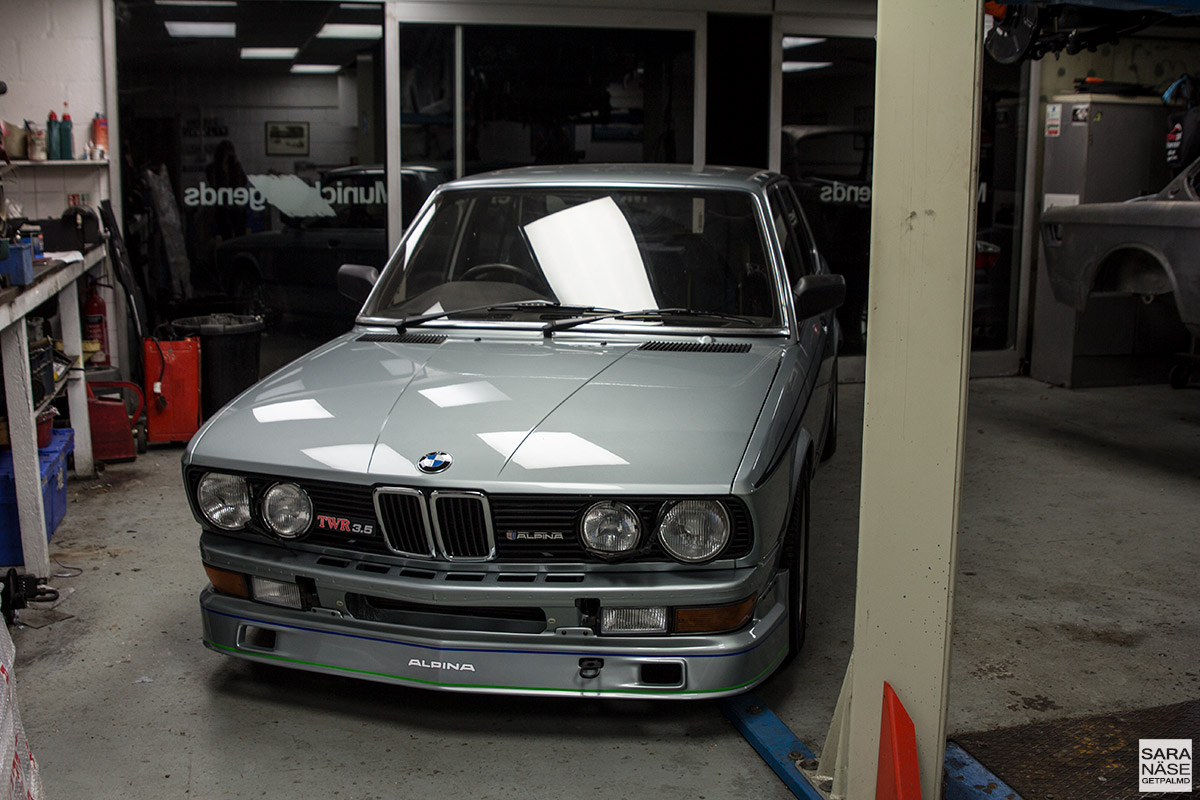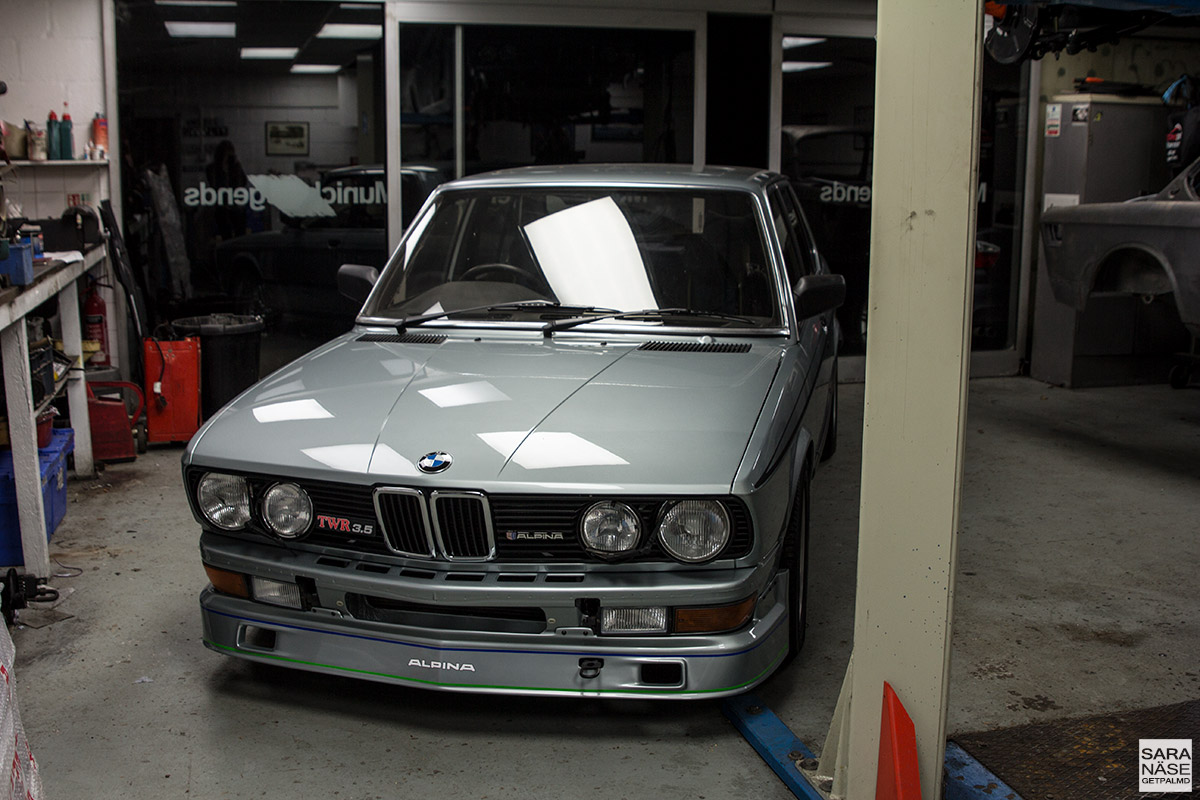 Almost six months after the first encounter I was reunited with the TWR. It had now gone through a quite extensive restoration project that included repainting the whole car, and making it roadworthy again – while still keeping that old patina. I fell in love with something that wasn't perfect. It had wonky wipers, it had cracks in the front spoiler, the paintwork wasn't perfect – but it was incredibly charming straight from the scrapyard. The revived TWR however – that car was almost heart-stopping.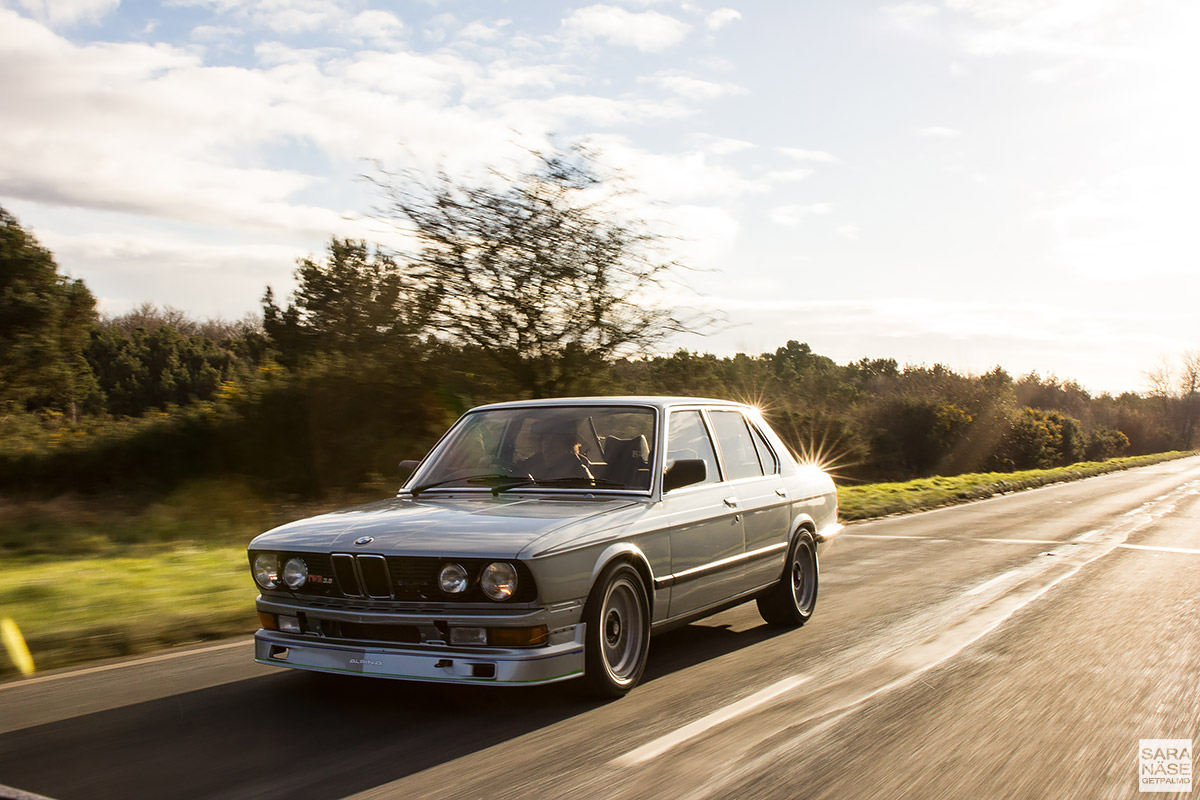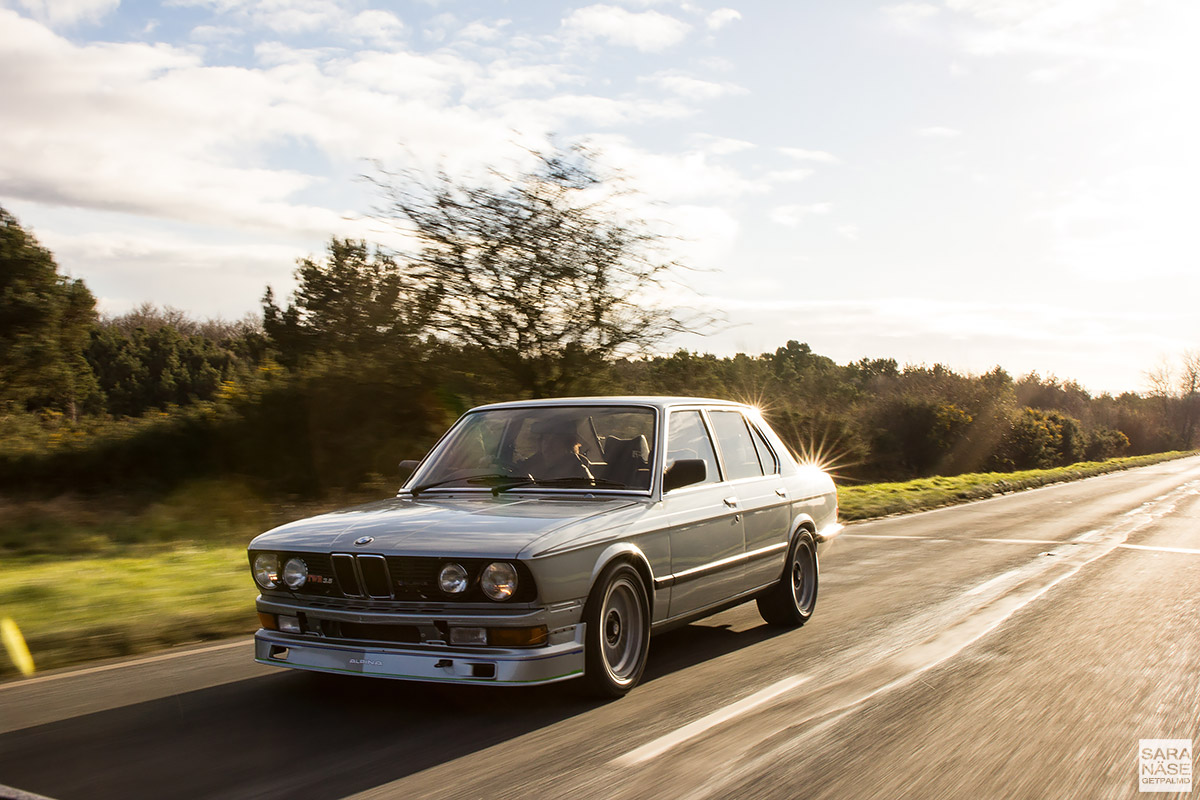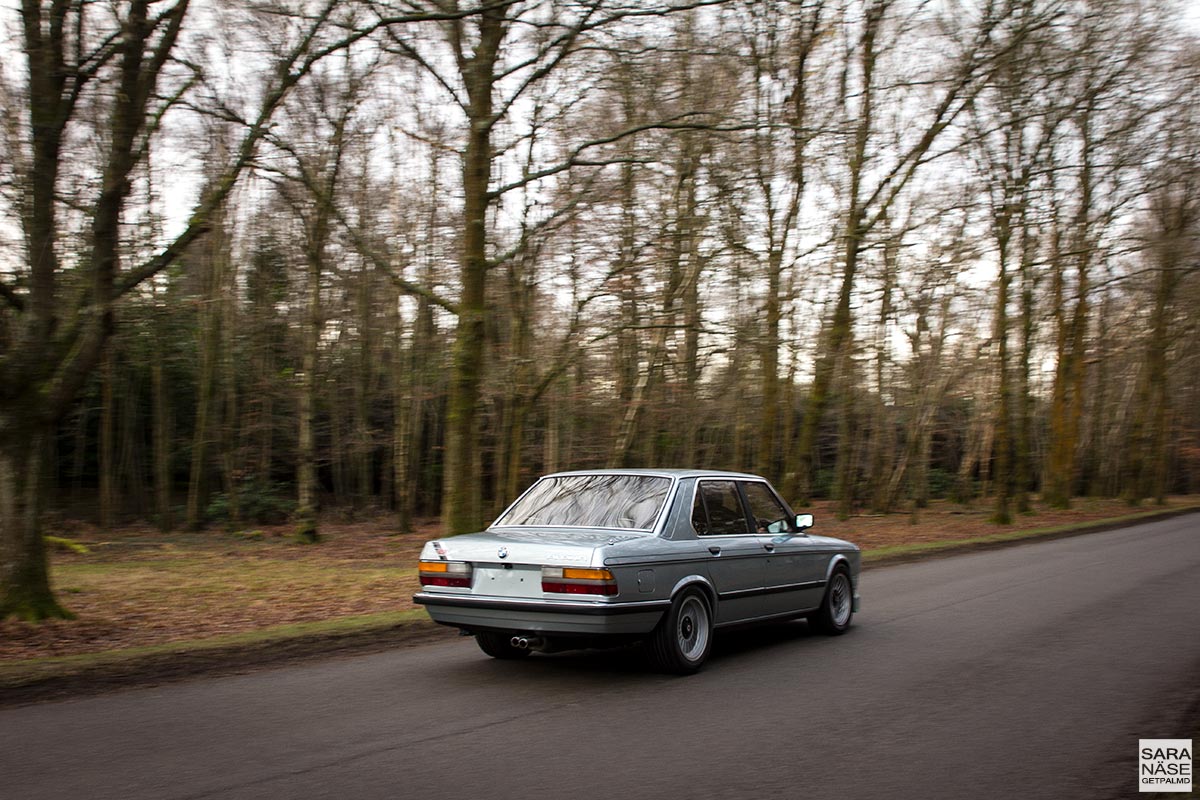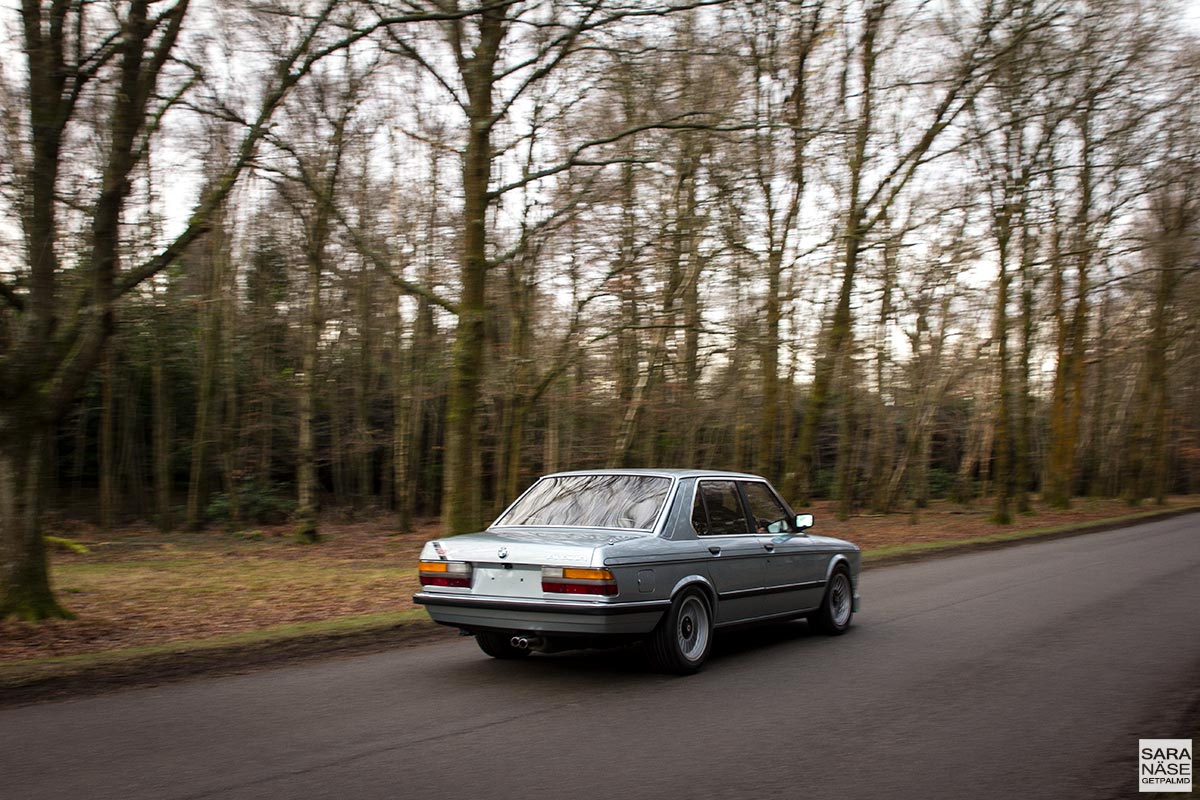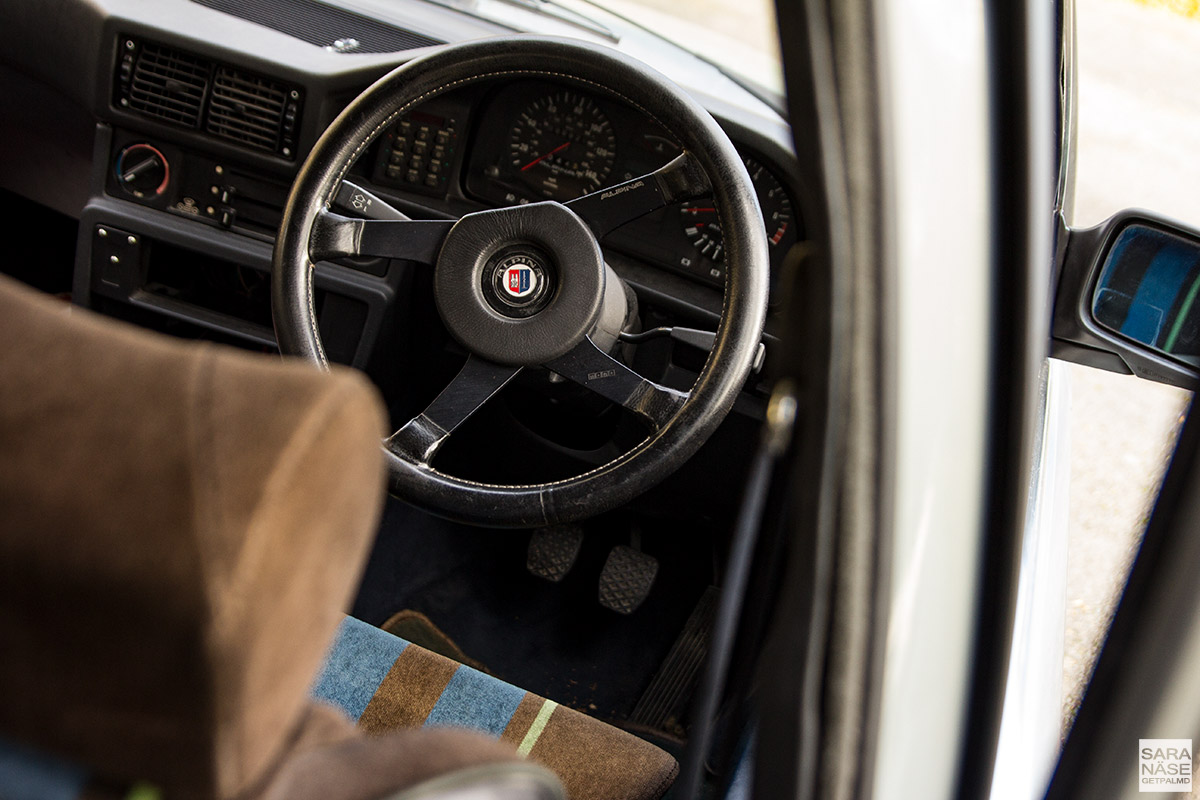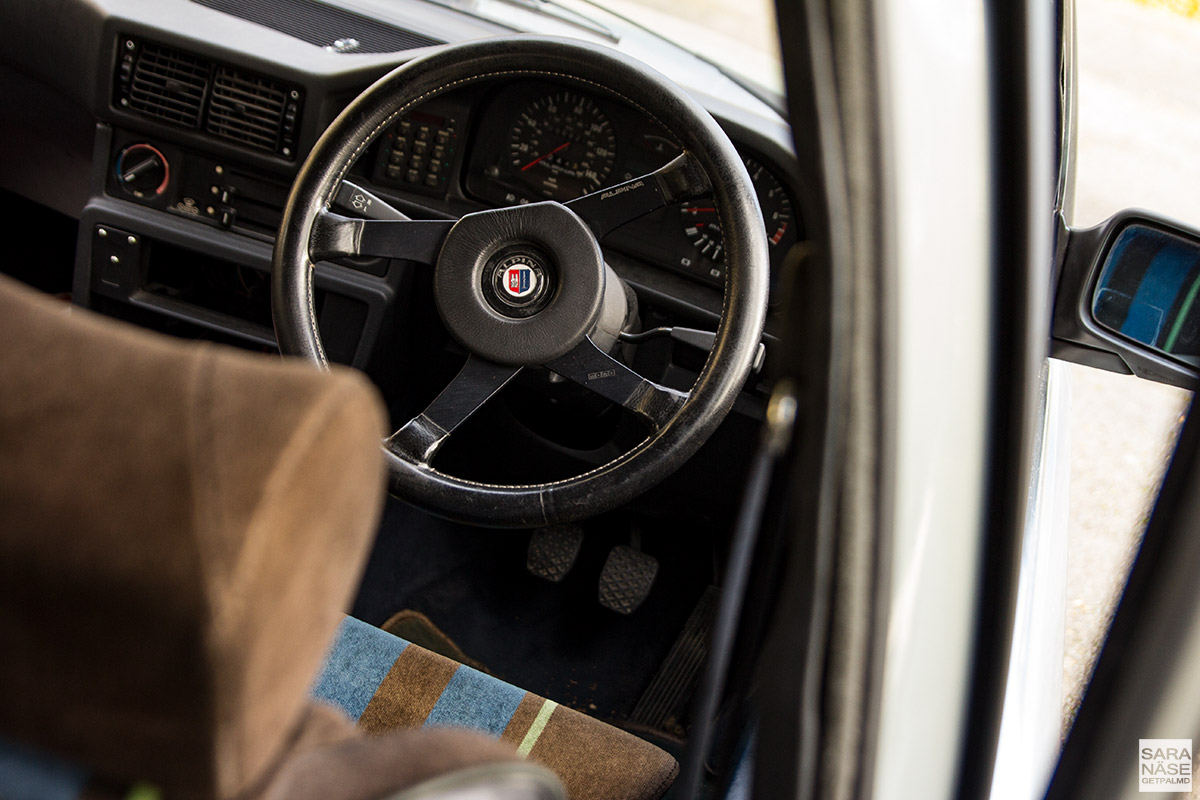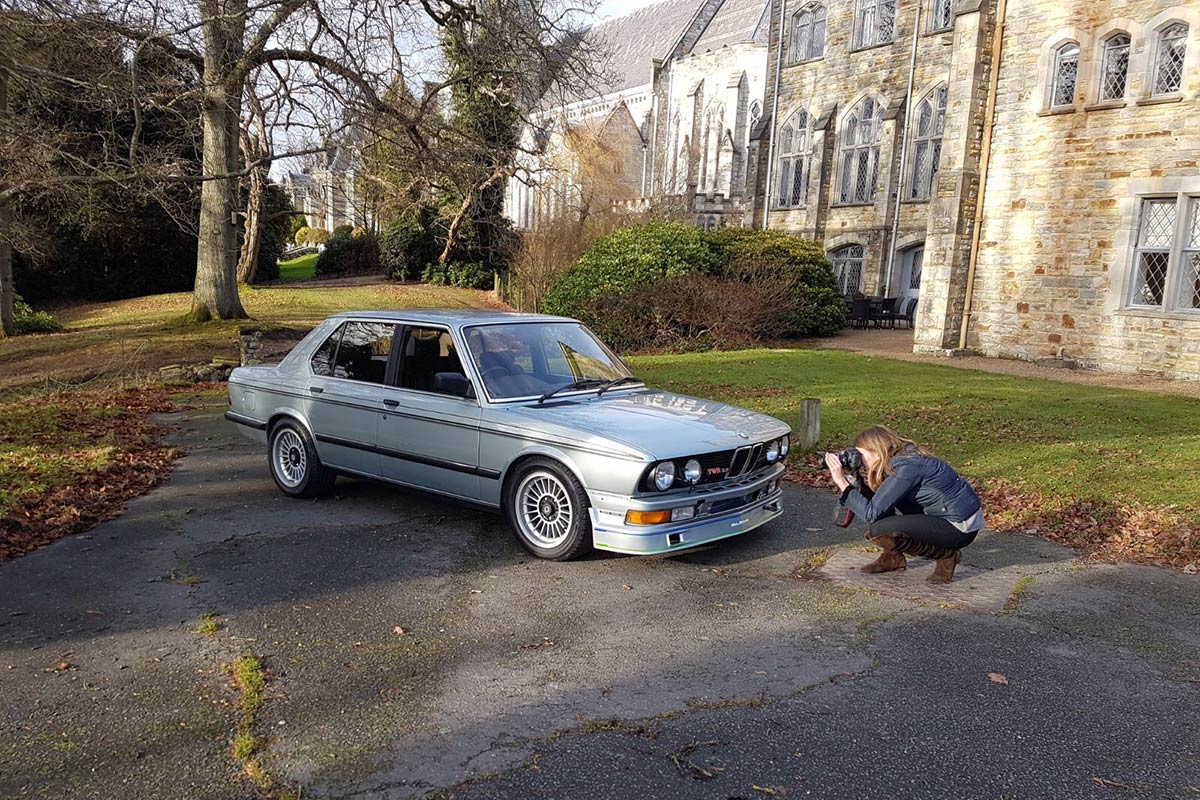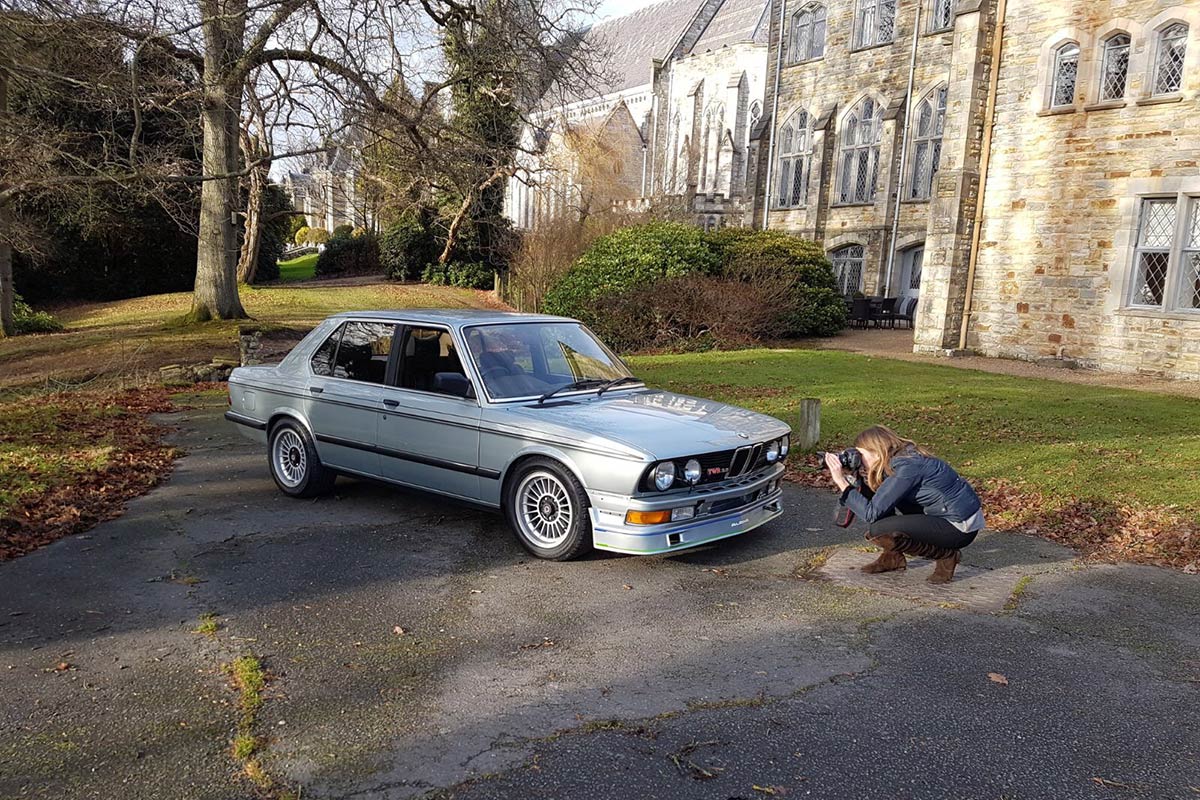 I insisted on a photo shoot. I was well aware that somewhere out there was the scrapyard owner, who now had spent a big chunk of money to give the BMW E28 Alpina TWR 3.5 a new life, and most likely could not wait to get it home. Before the car was due to be shipped back to its owner I wanted to try to capture the allure. Memorise the lines. Have a good deep stare at that incredible looking front one more time. Politely remind Dan – once, twice, maybe I went on and on about it – that if he ever hears from the owner again, and if the car ever comes up for sale, we want to be on the top of the list to hear how much the owner would let it go for. Secretly I might wish he'll never fall in love with it like we did – but the chance is quite small.
You could show me all the E28 photos in the world but I've yet to see another one that looks as good as this TWR. That's love at first sight for you.