September is one of my favourite months on the Côte d'Azur. The school holidays are over and a large portion of the tourists have returned home, so you no longer have to fight for your table in the most popular restaurants, or queue in traffic at certain times of the day – mostly when the sun disappears behind the hill and leaves the beach in shade – when the sunseekers start to make their way up from the beach blocking the roads for kilometers. The weather is still warm, but after a few months of feeling sticky because of the intense heat and high humidity, you welcome the drop in temperatures and a fresh sea breeze. And then of course the events – one weekend you are admiring classic cars at Saint-Jean-Cap-Ferrat Prestige with a glass of wine in your hand, and the next week you might be soaking up the sun on board a yacht at the Monaco Yacht Show.
After admiring classic cars at last year's edition of Saint-Jean-Cap-Ferrat Prestige – you can find the photo gallery here – we were determined to try to enter our restored BMW E9 3.0 CSL this year. We weren't sure if it might be too 'modern' as a 1972 car – it seems like in the recent years they have restricted the entries to only allow cars up to 1970 – however if you own a 21st century Ferrari Enzo and live in Monaco they might let you in anyway, as we witnessed last year. With that said we thought they might be a little flexible – does a couple of years really make a big difference? It would be worth it to at least fill out the registration form and give it a go. I've never seen another BMW E9 3.0 CSL around the Côte d'Azur, and I'd like to think that if you have something beautiful in your garage you should take it out so other people can enjoy it as well, especially if you're in a CSL that turns heads everywhere we go.
If only there was a registration form, though. I had been refreshing their website for months leading up to the event, waiting for a registration form to magically one day appear. Nothing. The date got closer, and still nothing. We called the organiser, who asked us to send in the details by email. No reply. We called again, only to be told that the organiser had already chosen all the cars for this year´s event. How is that possible when there wasn't even a registration form? Where did all those cars appear from? We asked the organiser, we asked the mairie, and as it turned out this year´s Saint-Jean-Cap-Ferrat Prestige wasn't a concours for the general public. It seemed like it was a concours for the chosen few, who perhaps had the right connections locally — and all I can say is wish we did too!
You can feel disappointed at how they run the event, not even giving the locals with incredible classic cars in their collection a fair chance to enter their car – we were just one of many disappointed enthusiasts trying enter their car in to the event. I can understand the age restrictions – if 1970 is the newest they want for the concours, a 1972 car is obviously out of the game and you can't argue with that. But I must admit that the frustration at how they dealt with enquiries from passionate classic car drivers interested in their event was so strong that at one point we almost felt like boycotting the whole event this year, and just hope they would change the registration process for next year – and allow 70s cars!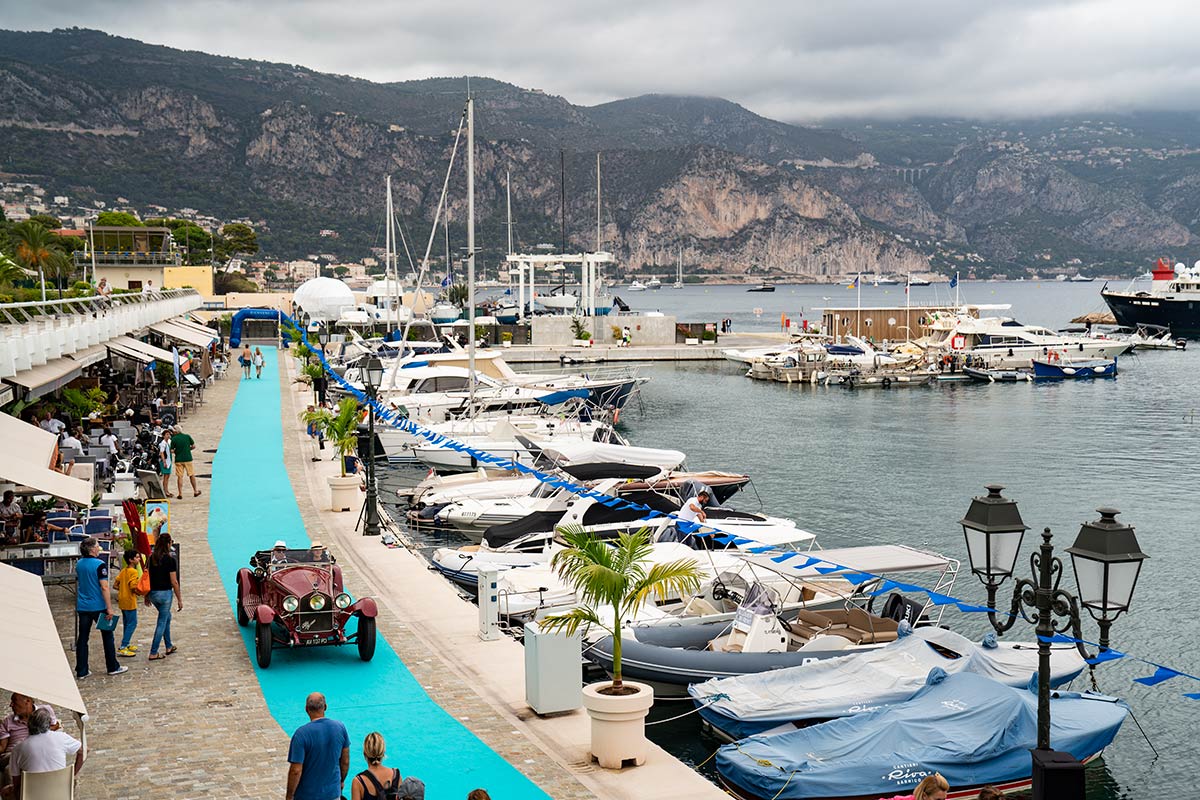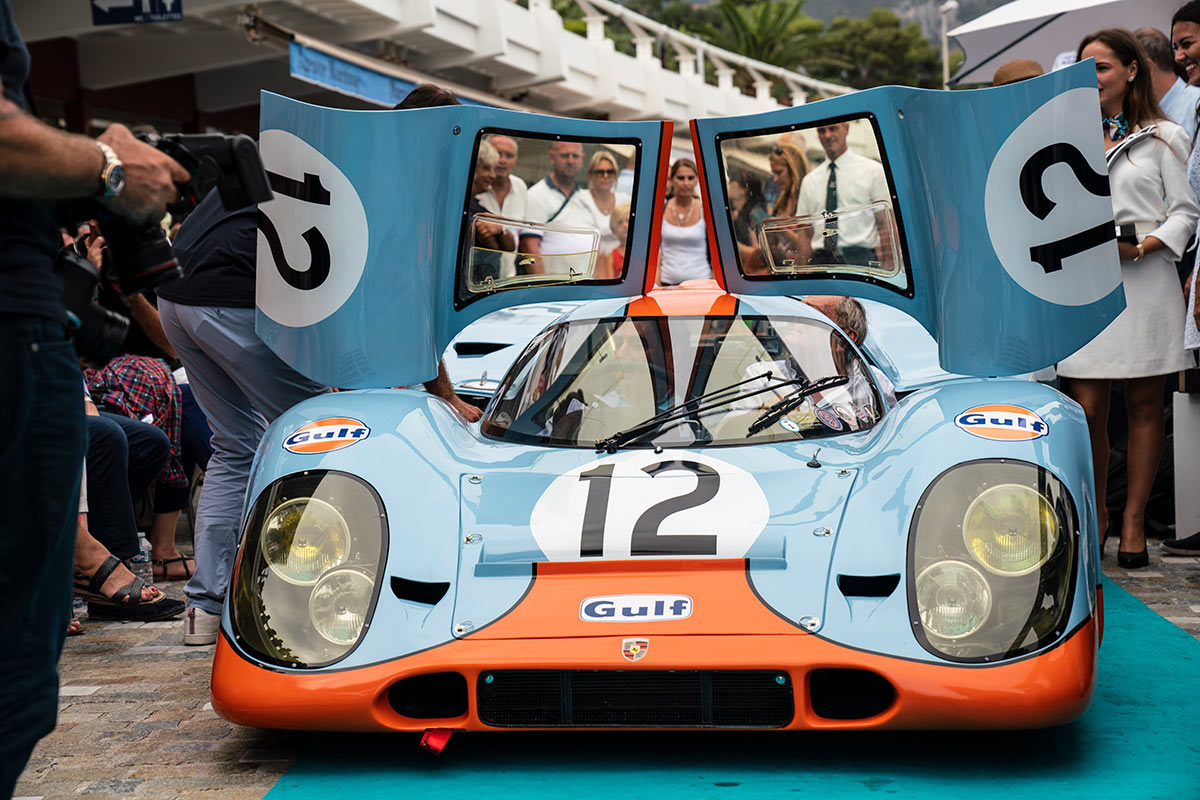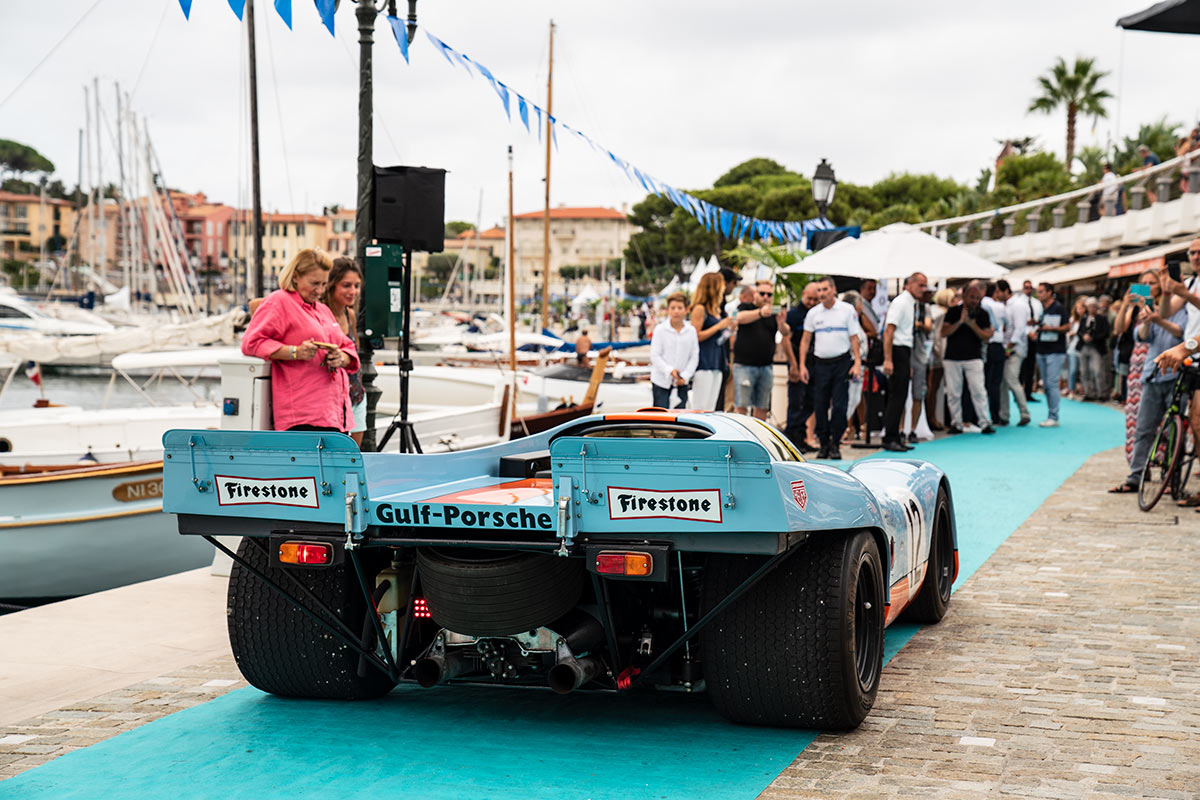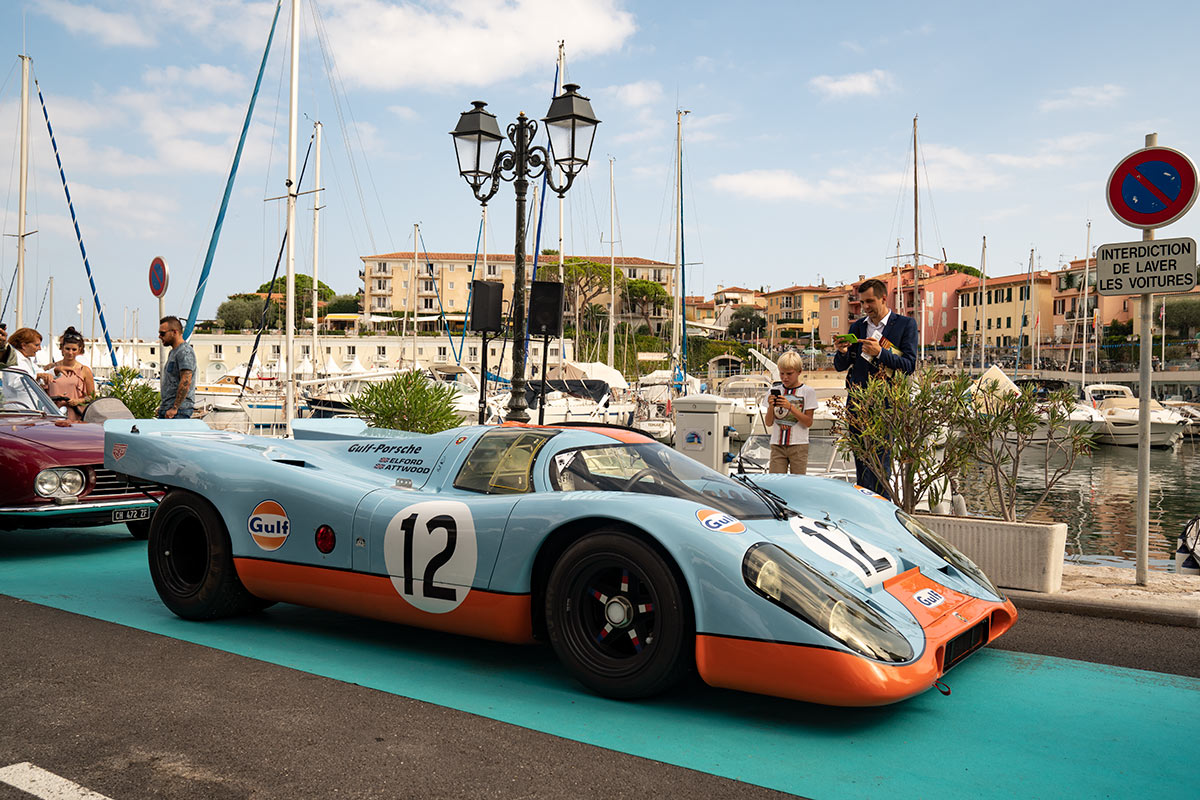 I'm glad we didn't, though, because it would have been a real shame. On the day itself the event was very well organised, the people were friendly and in a cheerful mood, and the atmosphere was fantastic as locals and tourists gathered on this beautiful peninsula with one interest in common – the love for vintage machines. We took a look at the cars in the competition and immediately understood that our CSL was way too modern – in the concours there were no late 60s cars such as Pagodas or Mustangs like last year, instead the parade was dominated by cars up to the late 50s. Our BMW E9 3.0 CSL still looked fantastic parked in the exhibitor area of Saint-Jean-Cap-Ferrat Prestige at Place du Centenaire – with other beautiful classics such as Jaguar E-Types, Rolls-Royce Silvercloud II, Renault Alpine A110, Renault 5 Turbo – and collected admiring looks and compliments from the visitors. And where else do you get to see and listen to cars such as a Porsche 917 being driven through one of the most beautiful towns on the planet?
Whoever made the car selection for the 5th Edition of Saint-Jean-Cap-Ferrat Prestige, thank you after all, because that absolutely breathtaking Porsche 917 will stay on my mind forever.