Spain is one of my favourite driving regions in Europe, so when it was time to plan yet another road trip adventure there to explore some new driving territory, I asked Porsche if they would kindly lend me a car for the journey. Although we have a few exciting cars ourselves there is still nothing quite as exciting as getting the keys to a press car and get behind the wheel of something completely different, even if it's just for a few days. And when the day comes and the car is there in front of you, ready to be enjoyed, it would be a crime not to explore its full potential – hence the reason I always end up covering quite a lot of miles in these cars. At the end of the day you want to see what a car is like to live with.
For this journey a carmine red Porsche 718 Boxster GTS arrived, at the time the top of the range Boxster with a 2.5L turbocharged engine (359 horsepower, 420 Nm of torque, 0-100 km/h in 4.1 seconds with PDK & Sport Chrono, and a top speed of 290 km/h). Whilst it isn't really my type of car – I prefer the Cayman over the Boxster, but more importantly this new turbocharged generation doesn't have quite the same appeal as the previous generation – it is still a Porsche. I'd like to think that it is a more budget-friendly way to get into your first Porsche whilst you keep chucking in spare money to that savings account named '911' – unless you settle for a second hand 911 of course, in which case you can get into one for less than what you'd pay for a brand new Boxster. In Germany the prices for the standard 718 Boxster (2.0L engine) start at €56,923 euros, and for the S upgrade (2.5L engine) you'll pay at least an extra €12,180. The four-cylinder turbocharged 718 GTS we drove has now gone out of production and the car has been replaced by the six-cylinder naturally aspirated 718 GTS 4.0 with a starting from price of €82,675. It will appear more to the purists with both manual and PDK available, finally offering the thrill that was partly lost when the 981 was discontinued, for those who are willing to spend quite a bit more for those extra two cylinders – and an engine you'd actually want to listen to. It might seem irrelevant now to write about the 2.5 engine GTS since you can't order it new from factory, but if your preference is a turbocharged four pot then a Boxster S will do the job – or for €60-€65K you can buy yourself a sportier second hand 718 Boxster GTS 2.5 with 15 more horsepower and a bit of GT-spirit in it. However, if you want to drive something that truly has a soul of a GTS and a breeze of that old 981-era when the sound was more pure – then you'd obviously go for the 718 Boxster GTS 4.0. I see it as the car the 718 Boxster GTS 2.5 should have been in the first place, but better now than never.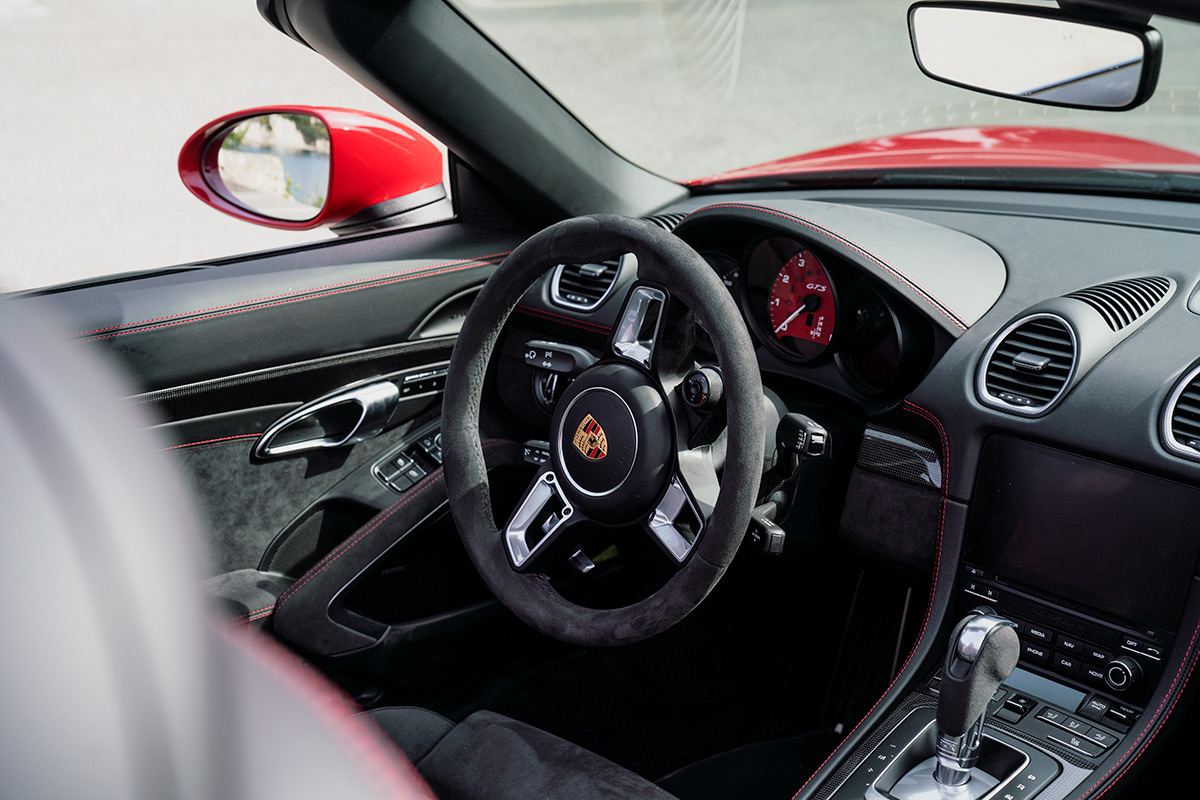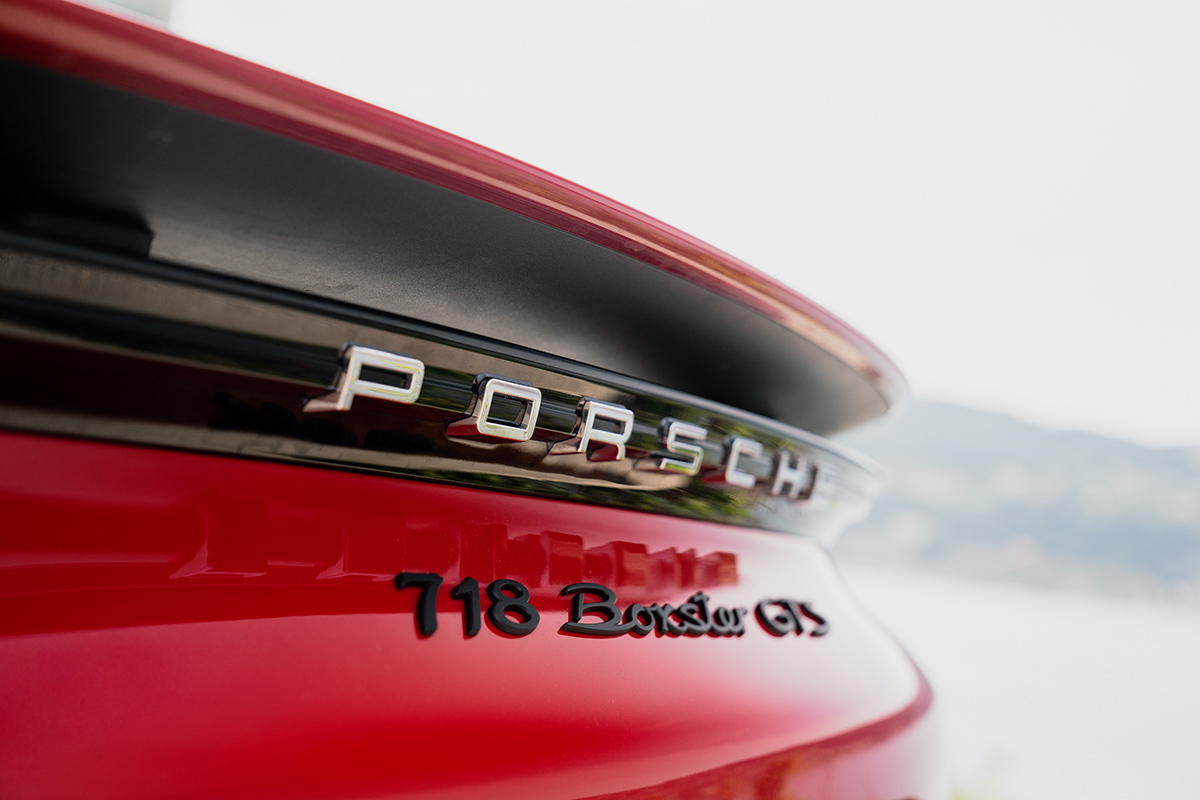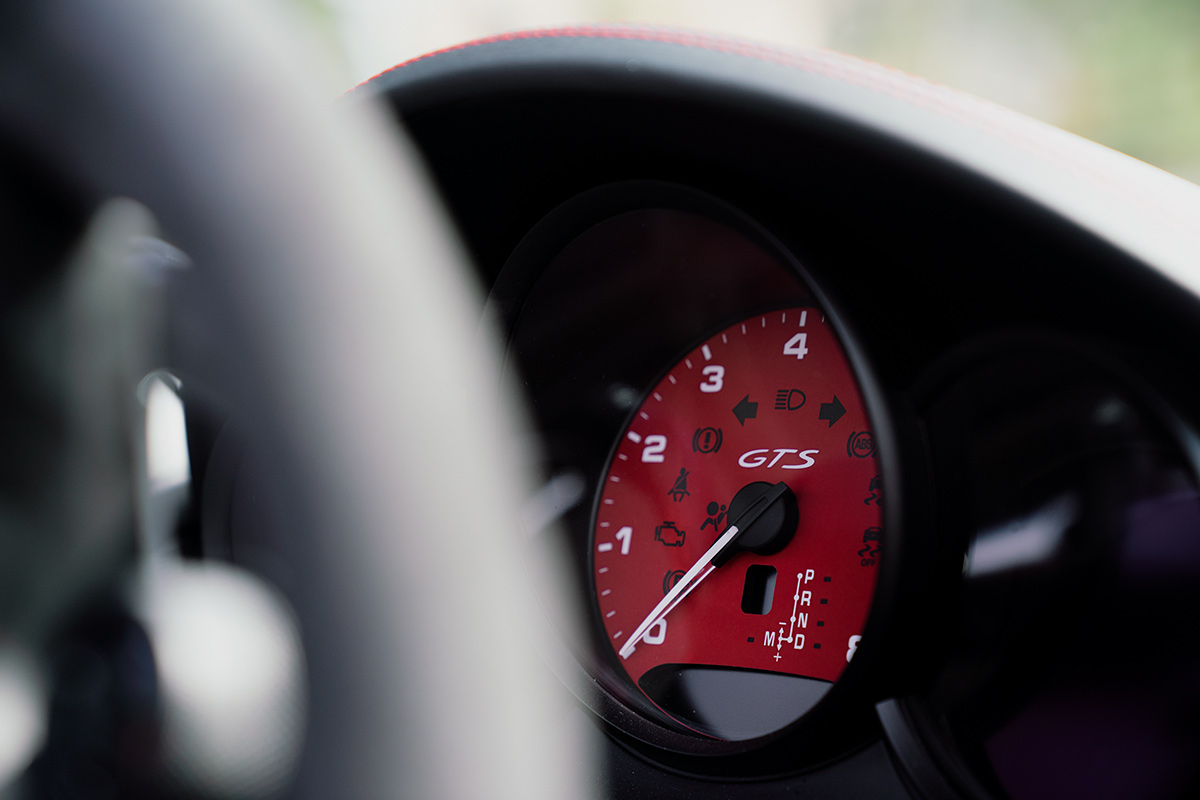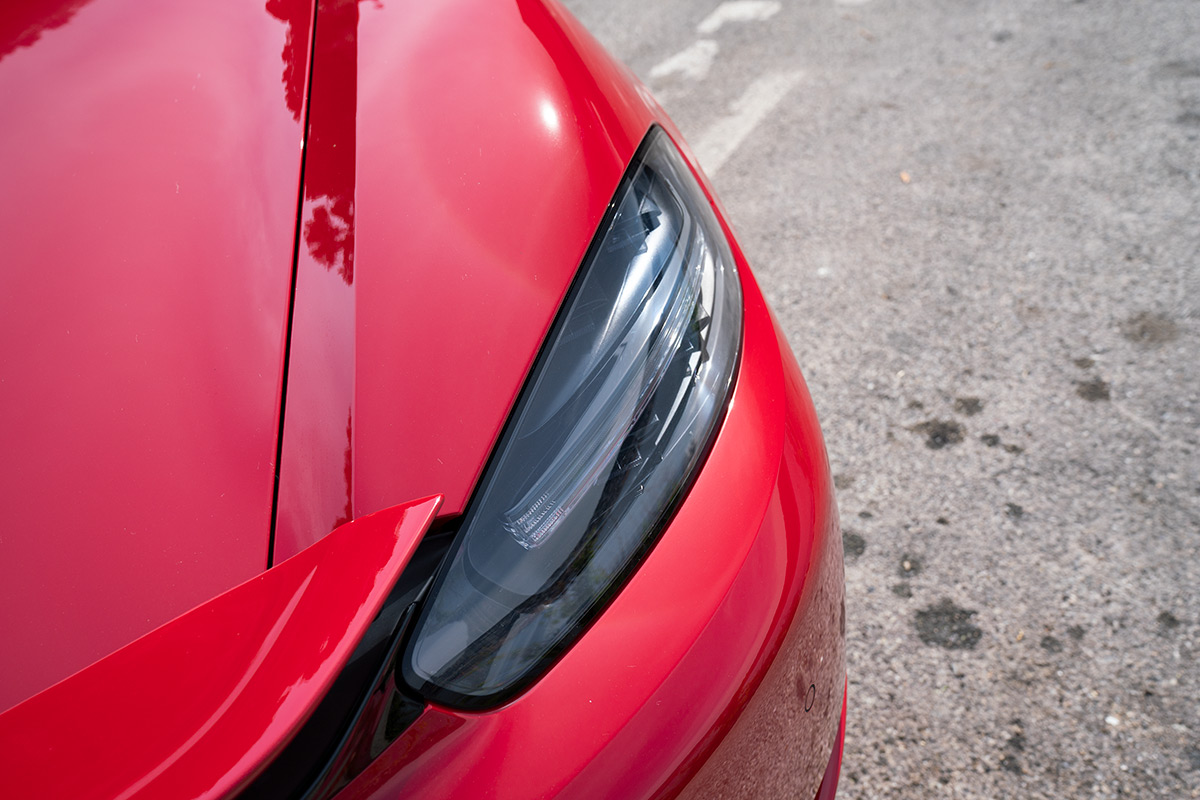 It's difficult to think of many other sports convertibles you can buy for €50-€60K – brand new from the factory – that offers as much thrill as a Porsche 718 whilst still looking a bit grown up. On paper perhaps the BMW Z4 M40i, which gives you six cylinders for a lower price than the 718 GTS 4.0 (but you'll still have to listen to the turbos), although looks wise it doesn't appeal to me as much as the Porsche. Whether a 718 ownership is only a phase you go through until you get your hands on a 911, or a keeper because you love mid-engined sports cars and it ticks all the boxes, the reality is that if you have one you're going to have some fun driving it.
And this trip was a real reminder of that, because whilst I much to my disappointment wasn't back on the road in my dream car – the GT3 – the Porsche 718 Boxster GTS turned out to be a good road trip companion. I might have my personal model preferences but you can't escape the facts – it had plenty of performance for those twisty mountain passes and is by no means a slow car, and surprisingly for a soft-top convertible it was also a pretty quiet and stable car to cover long distances on the motorway with. It perhaps doesn't make you giggle in the driver's seat like a 911 does, and it doesn't make you slow down before a tunnel just so you can floor it to the other side for that perfect eargasm – I wouldn't in the four pot 718, whilst I probably would in the new 718 Boxster GTS 4.0. However, this car does the job of being a funky little sports roadster, and if you have never heard the sound of the six-cylinder naturally aspirated engine you won't even think about what you're missing out on. That is the thing, I have to remind myself that not everyone cares.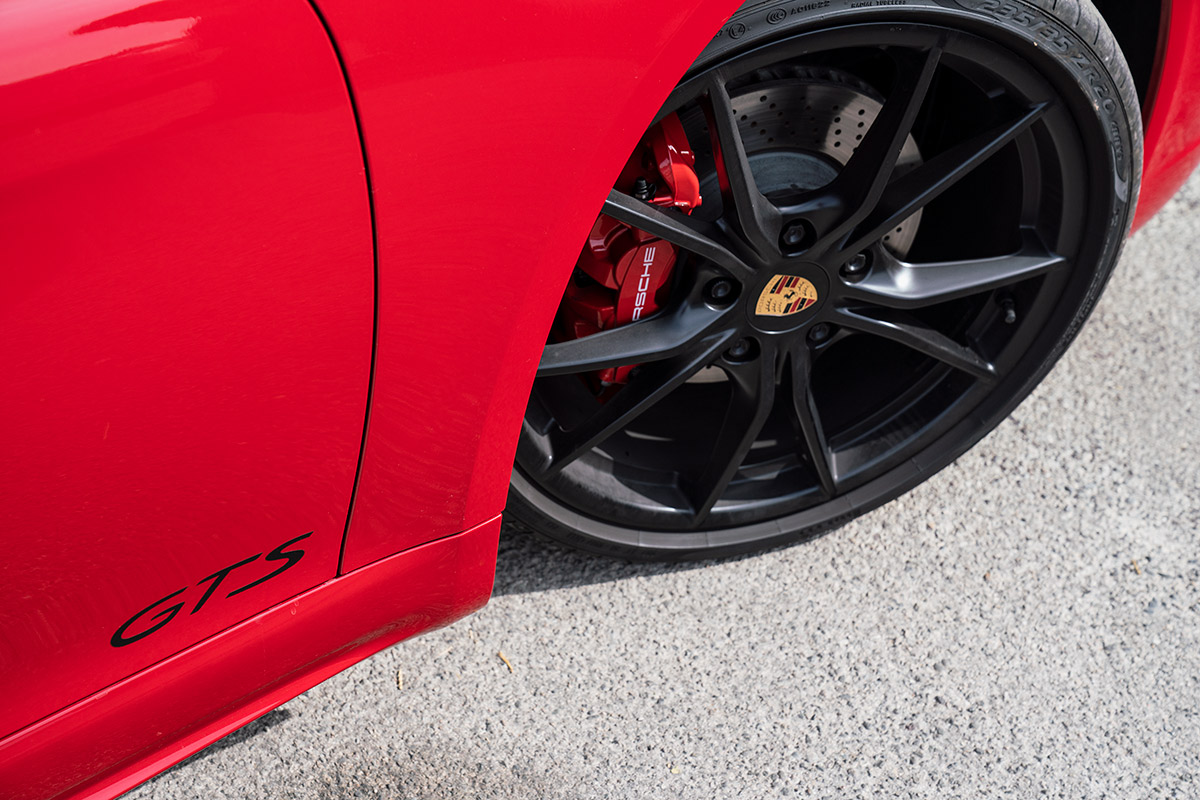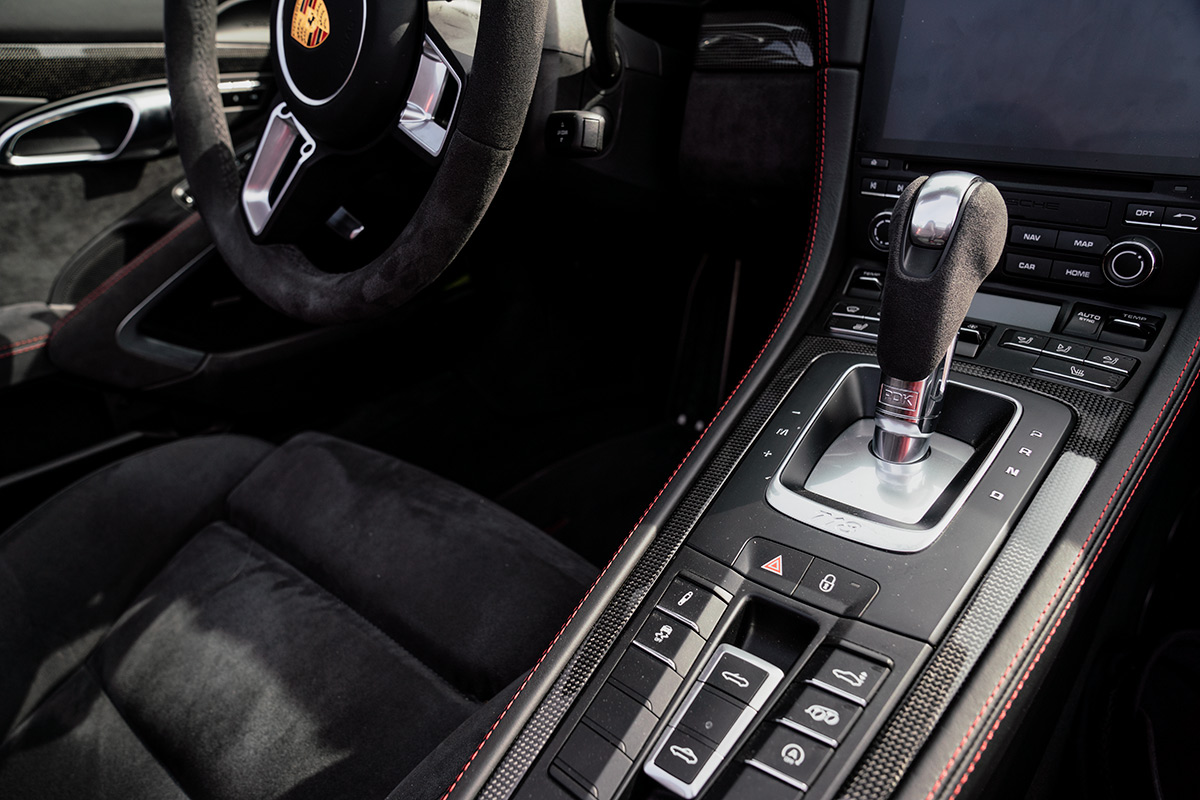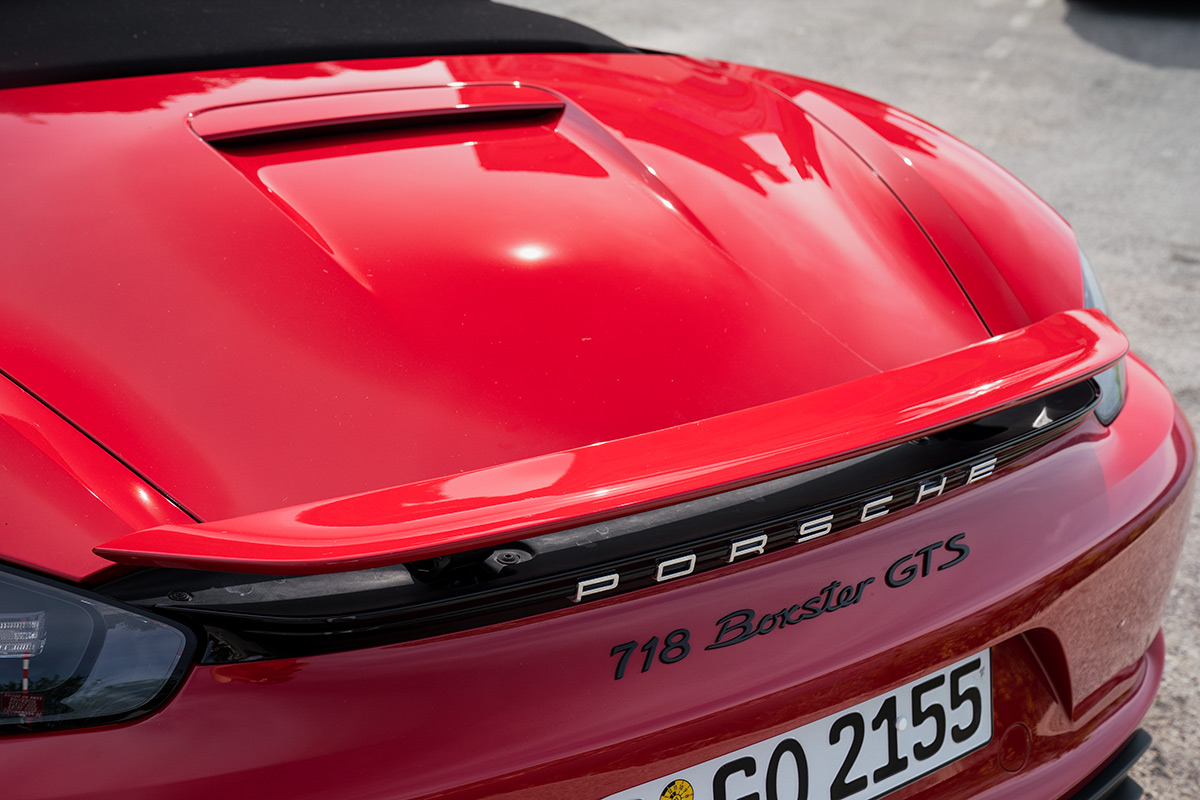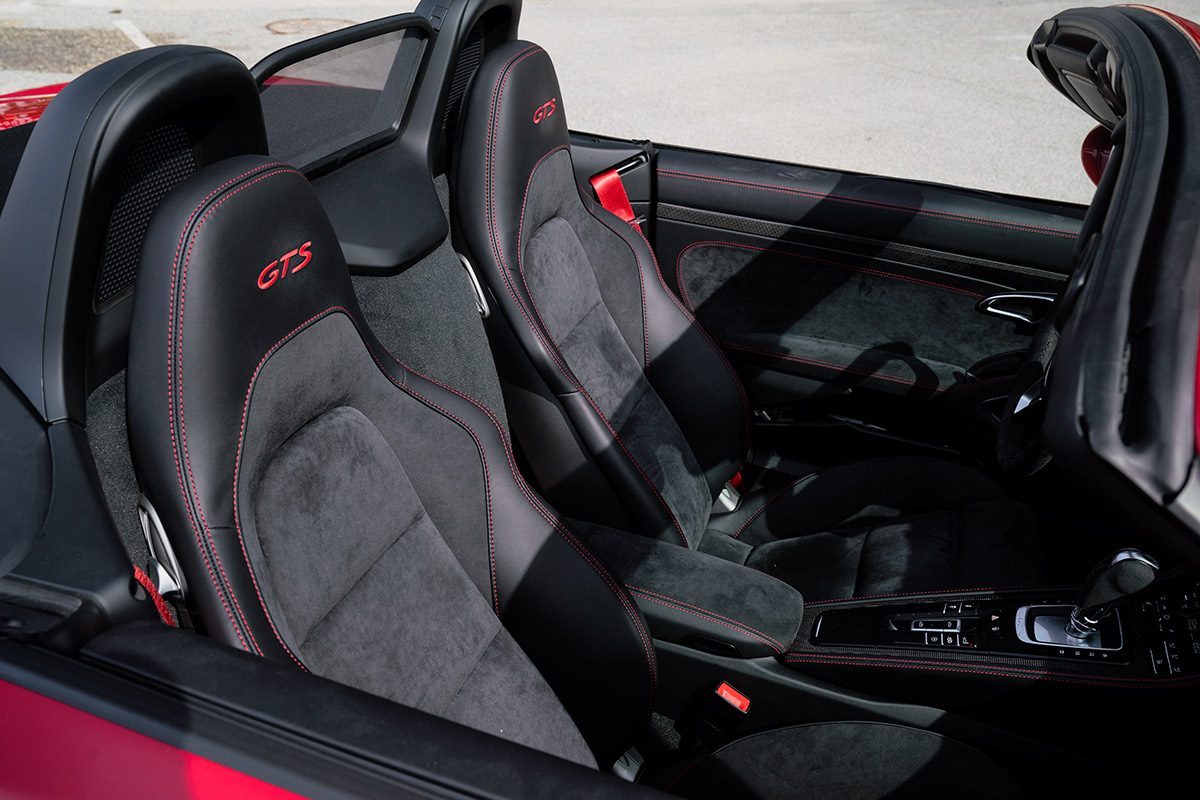 We had a full week with the Porsche 718 Boxster GTS, and we must have covered more than 2500 kms in the car, beginning our journey in the South of France, and driving towards Barcelona and then northwards through the Pyrenees and back to the South of France. En route we saw some truly stunning roads, landscapes and hotels – experiences that deserve to be written more in-depth about, so stay tuned for the next posts…