I saved the RUF Automobile GmbH photos from Geneva Motor Show 2014 to a separate post. Because when I walked there at the show and looked at their cars I remembered I have a bunch of photos I took at a factory visit back in 2012 that I have only published on another website. Now it is time to show them here as well, because I saw some really nice cars at RUF when I did a quick visit to them on my road trip.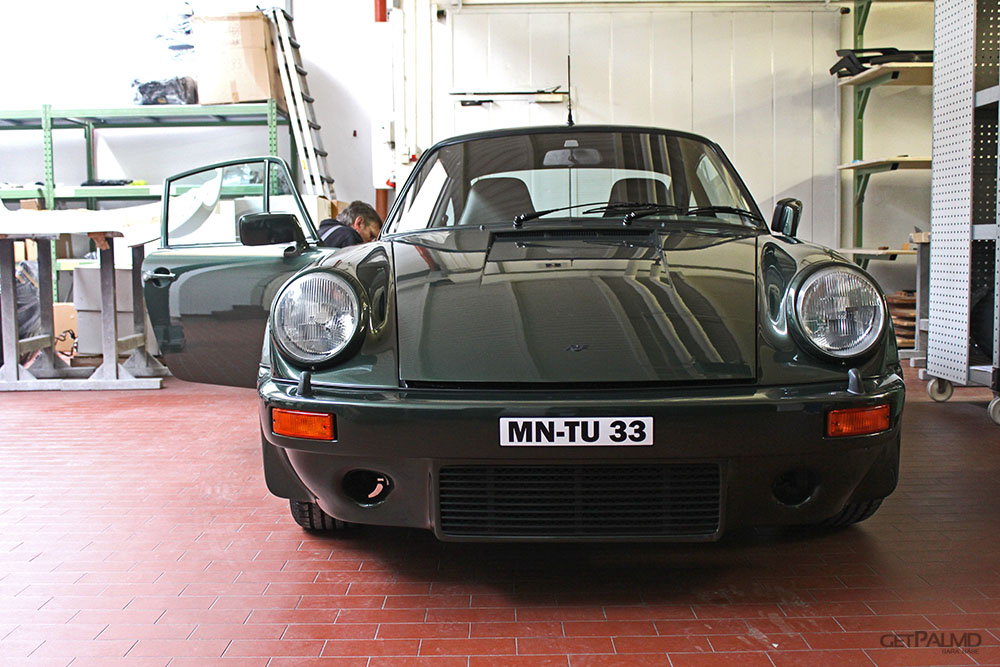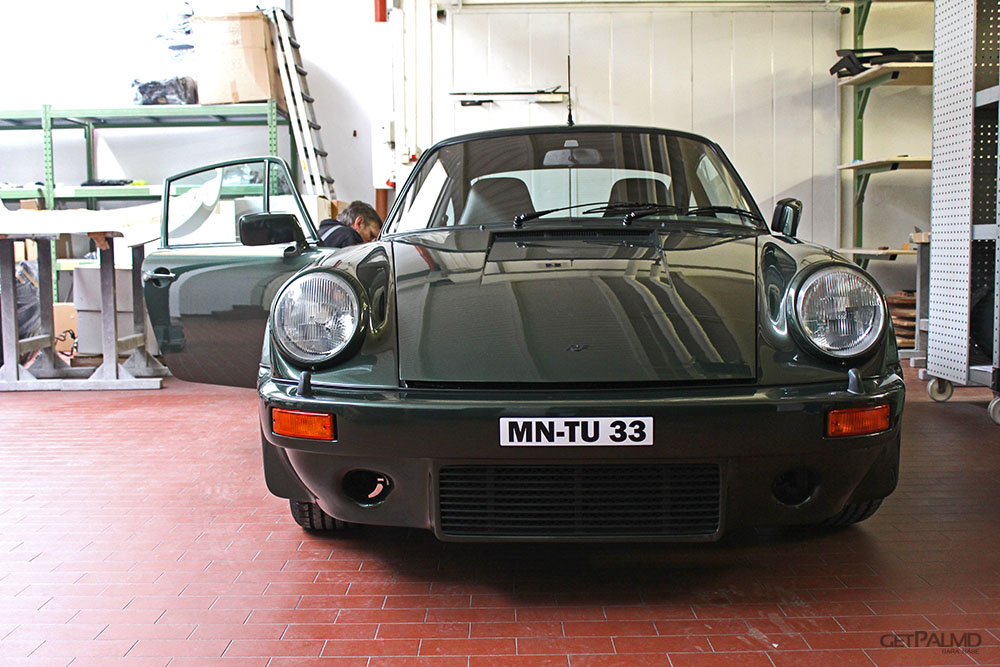 When I visited them they had bought back the original Porsche 911 Turbo 3.3 RUF (930) and had this car inside their workshop, ready to do some restoration to it (although it looked it was in mint condition already). They showed me an old magazine article with the car featured – the exact same car I had in front of me. It still looked like new, and the car is from 1977! Beautiful.
Also –
CTR Yellowbird parked outside. Wow.
A stunning Speedster hidden under a white sheet in a separate service building.
The stunning CTR-3 coming to life.
So many epic cars parked outside.
So many epic cars in the making inside.
RUF is a heaven for any Porsche enthusiast. I have to say Porsche enthusiast, because although RUF is recognized as an independent manufacturer because of the large amount of work they do to an unmarked Porsche chassis, it is a modified Porsche you see when you look at their cars. Absolutely nothing wrong with that though. Why do over the top modifications to a chassis that was perfect when it rolled out from the Porsche factory. I respect the fact that they do not go completely crazy with the designs. The performance is where the real RUF magic happens. If there is something you can improve to get better – or different – performance, go for it.
You have two options at RUF. You can buy a made from scratch (well, always starts with a nearly naked Porsche chassis) RUF car, with a RUF VIN – then it is not recognized as a Porsche, it is just a RUF. Or you can buy a Porsche and send it to RUF for modifications, then it will still have a Porsche VIN and you drive a Porsche with RUF mods, not something 100% RUF. RUF is clearly something for the buyer who loves Porsche, but wants that little extra. The little extra you can not get from a factory ordered Porsche car.
The small RUF "factory" is more like an cosy workshop with a few different rooms where they work on the cars, side by side. A corner filled with engines. A separate room where an employee was just painting one car. You could sit there for hours and just look at all the details, study the engines, see how a car is transformed… There is something magical about getting into companies production facilities and have a look at the places where cars are brought to life – or given a new life. A piece of history in one corner, and a piece of modern design and future in another.
The challenge is to walk away and not wish you would one day own a RUF car. I wish!
Official website: www.ruf-automobile.de
[ale_divider style="medium" text="textcenter"] RUF Automobile GmbH – Factory and showroom 11/2012[/ale_divider]