When I arrived to Château d'Alteville in Tarquimpol, Moselle (Lorraine, France – for more landscape photos of the area see my other post), I did not know if I would spend one night there, or perhaps even two. Often when I travel I feel I am going somewhere all the time, and especially on road trips I might change location daily. However in Alteville, I got a home feeling, if that makes any sense. It was the first time on that road trip when I felt totally relaxed for a few days and that was probably needed!
When you read online descriptions for accommodations, they surely tell you the basic facts about the place. But there is a lot that can not be described in words, but that you find out about when you arrive. Like the wonderful smell of an old château. The warm welcome – the owner David and his family are lovely. The delicious taste of the food you are served, whether it is the mirabelle jam served at breakfast, or wild soar from local forests for dinner. The peaceful silence in the salon in the evening. The cow grazing across the field, that you might see from your room window. The huge amount of birds at the lakes – no wonder birdwatchers like this area.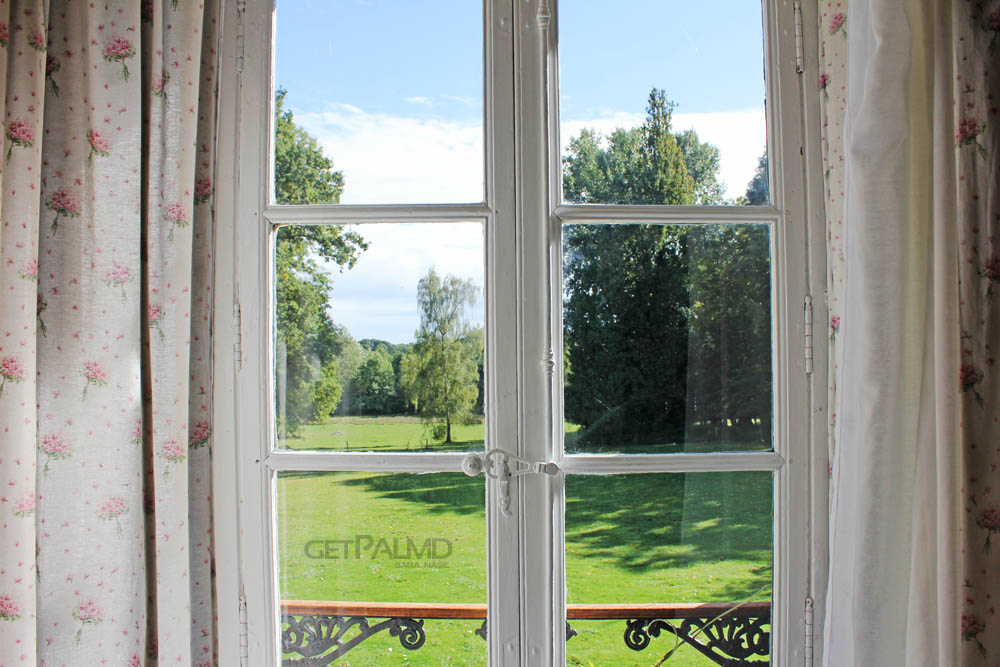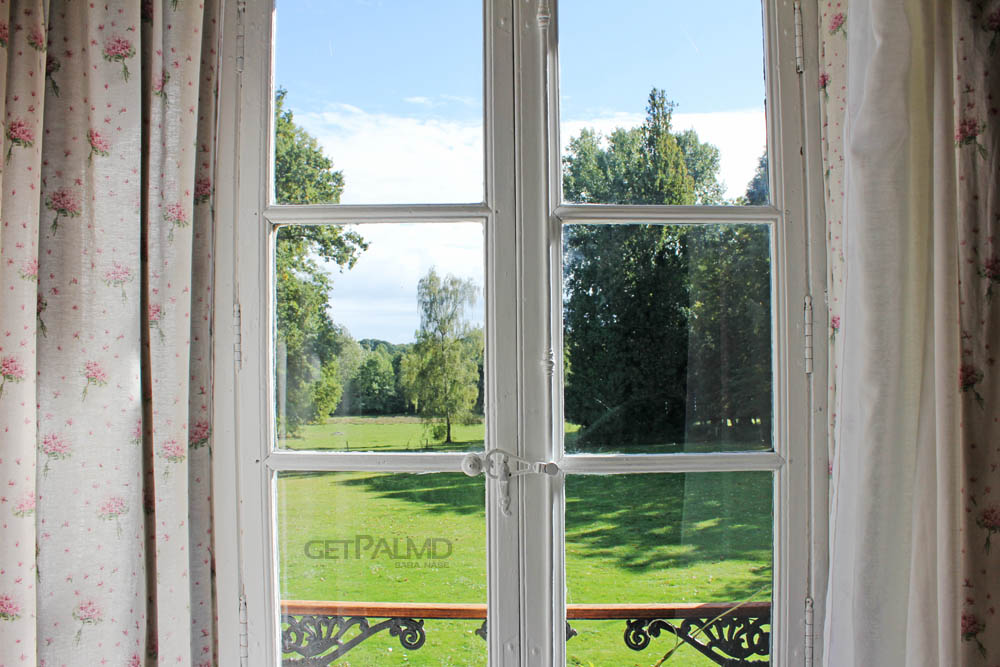 [ale_one_half]There are so many positive things to say about this place but I think you get my point when you see the photos from my stay. I hope you can see the charm I found there in them. The first evening when I arrived I happened to arrive for one of the dinners that are arranged a few times a week – so if you are able to attend a dinner during your stay, absolutely do it. Attending this dinner were three couples, me and the owner David.[/ale_one_half] [ale_one_half_last]When David asked me if I want to join them it felt like a strange idea to sit down for dinner with people I have never met before. But now I actually wish this would be a more common idea at hotels, guesthouses etc – it was great! Menu for the evening was heavenly – see photos below. Cooked by David and the majority of the ingredients are local. Homemade smoked sausage, sparkling wine from Lorraine, wild soar… [/ale_one_half_last]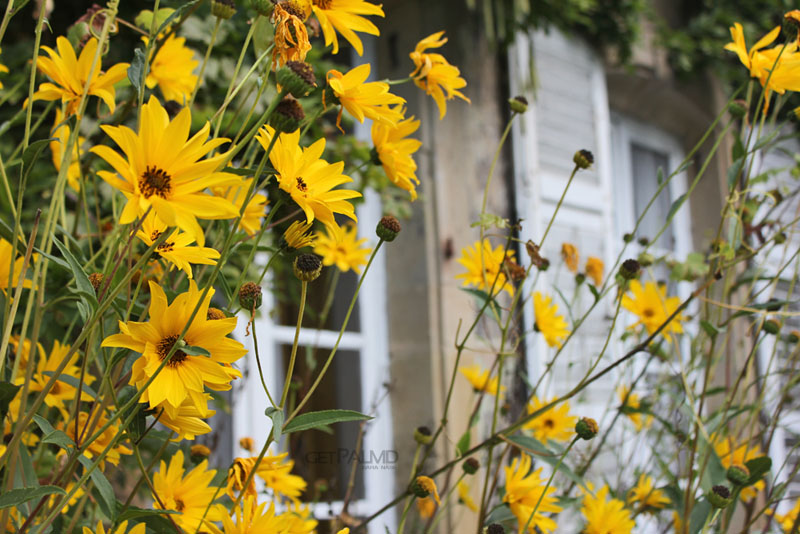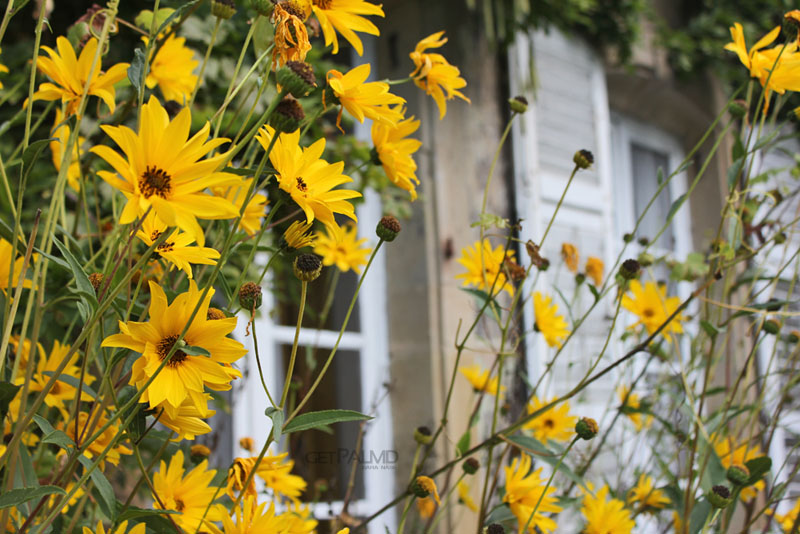 The surrounding areas are beautiful – Tarquimpol is a few kilometers away. It is a tiny village with a big lake and as mentioned, there are birds everywhere and nice walking trails. Another small town nearby for shopping, restaurants and more is Dieuze, seven kilometers away. You reach Metz or Nancy in less than one hour by car and there you have all the shopping you could possibly need. I went to Metz one afternoon and was not blown away by it (however half of it seemed to be under construction at the moment), although it had some beautiful buildings like the cathedral, and then of course Moselle river with all the swans.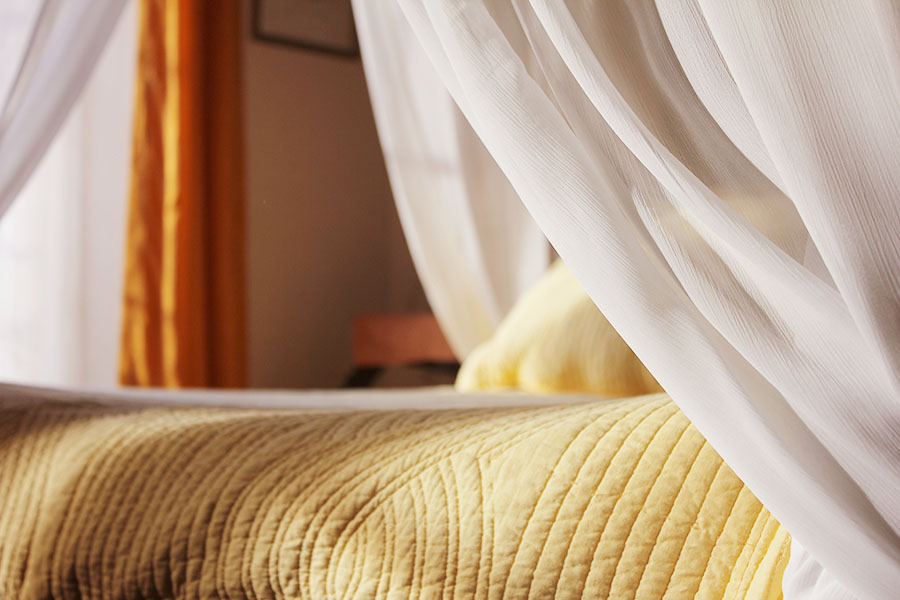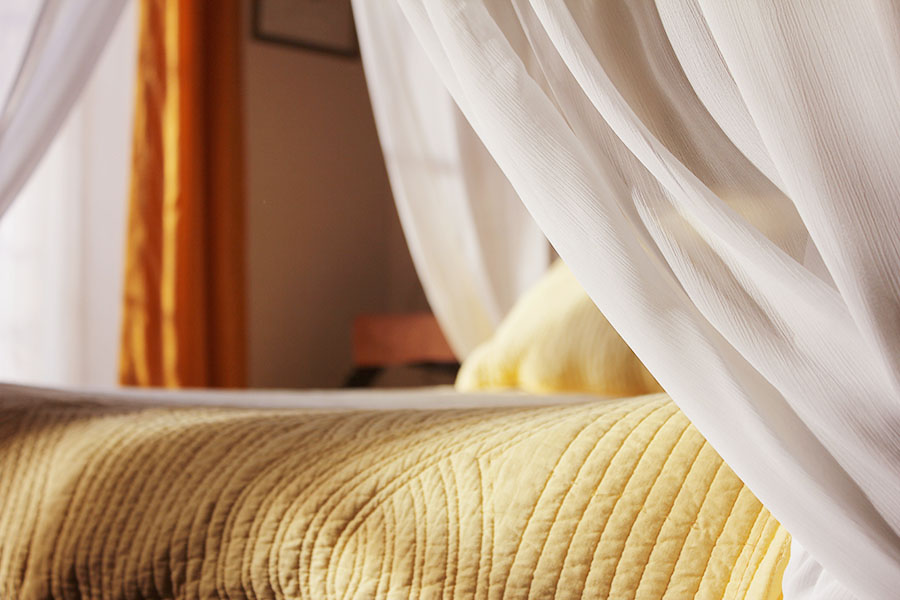 Chateau d'Alteville is not a new house and anyone who needs something modern to feel comfortable – skip it, it is not what you are looking for then. The decoration is of traditional style – one of the reasons why I really wanted to visit this place, because some of the châteaus I found had a modern renovated interior and I wanted to see something more old and authentic. Sure, renovations has been made to maintain an old house, but it is still the old traditional French style with wooden old floors, oriental rugs, amazing wallpapers, huge windows, original old fireplaces, sounds from the floors and walls… what more could you ask for?
So if you want to visit a French château then this is excellent value for money – great location, private parking, pet friendly, WiFi in public areas, nice owners, superb local cuisine, and a building with a long history that is just very interesting to explore. This was my idea of the perfect French countryside and it did not disappoint me!
So my "maybe one or two nights" turned into four nights in total (because I did not want to leave!) and I am glad it did. You can read more reviews on Tripadvisor and Booking.com.
www.chateaudalteville.com
Domaine Alteville-Tarquimpol, 57260 Dieuze, France
Open from March 15th to October 15th