On September 9th two years ago I was standing at the welcome desk for VW Group Night. This is the event that offers selected media and invited guests a chance to see the stars of the show already the evening before the first press day. I was there without an invitation, but somehow my friend got me in. I followed him to a big room around the corner which was crowded with people and champagne glasses – you could barely see any cars behind all silhouettes. My attention was immediately drawn to the rear of the Porsche 918 Spyder. What an amazing rear design, I thought. Took me a few minutes to tweet a photo of it, the world needs to see this beauty I thought.
The first time I fell in love with the Porsche 918 Spyder was at Frankfurt Motor Show 2013.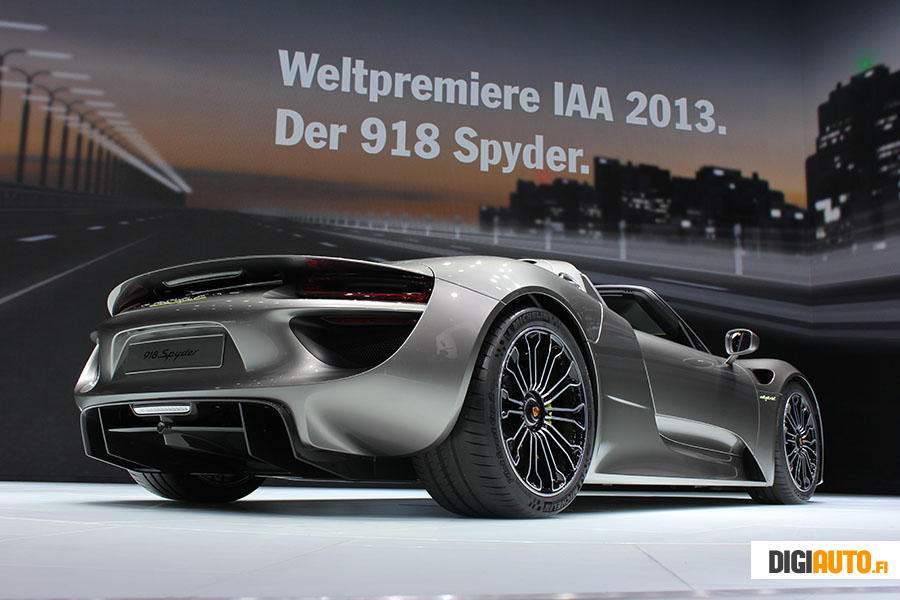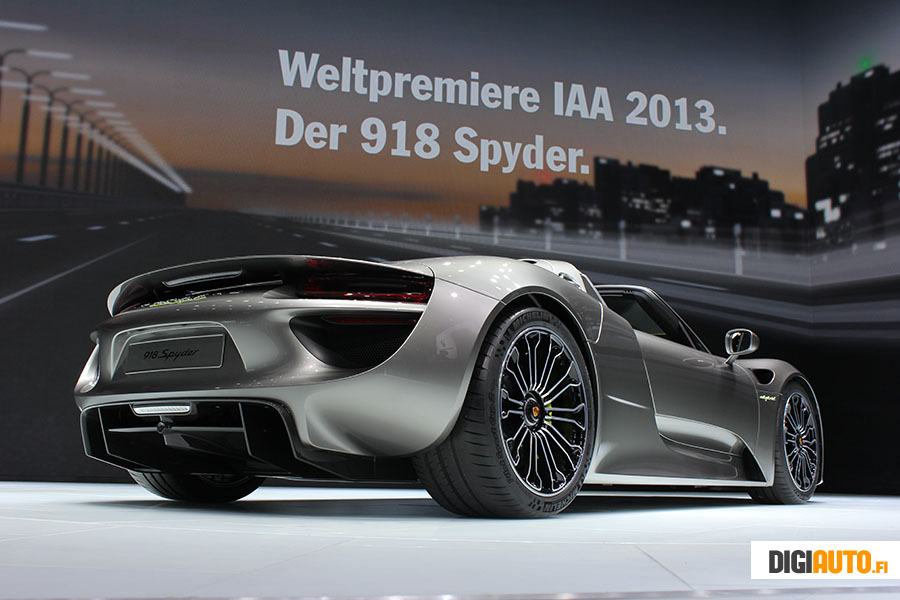 When I was having a closer look at the car during the next days at the Porsche stand in Frankfurt it just blew me away from every angle. If I had to think of my least favourite part of this car it is the front. As the innovative hypercar it is it would not have to look like a classic Porsche with only a small breath of fresh air. They could also have surprised us with something completely new, mindblowing and futuristic and because it is Porsche, we would probably have fallen in love anyway. But then I look at the rear, I look at the profile, and I look at the details. Overall it is a gorgeous car. I suppose somehow it is in the Porsche DNA to follow a certain design philosophy over decades, it happened with 911 which for 50 years has been upgraded only with very delicate design changes – never compromising the iconic shape of a 911.
Of course, when something is already so beautiful to look at, how do you improve it?
When I booked a Porsche Factory Tour to kick off my #gt3tour with the Porsche 911 (991) GT3 I had to pick up from Stuttgart for my road trip, I was expecting to see only 911:s etc. It did not even cross my mind that 918 Spyders would be left in Zuffenhausen, for me "sold out" translated to "gone for good". When the Porsche employees welcomed me with the words "we do not have that much time today before lunch, so lets go directly to the 918 Spyder production line" I could at first not even believe it. For me seeing a 911 production line would already be like winning the lottery so when my visit got upgraded a few floors up to a big room which doors says 918 Spyder Manufaktur, a part of the factory that previously had been a paint shop before they started building 918 Spyders, that really was something.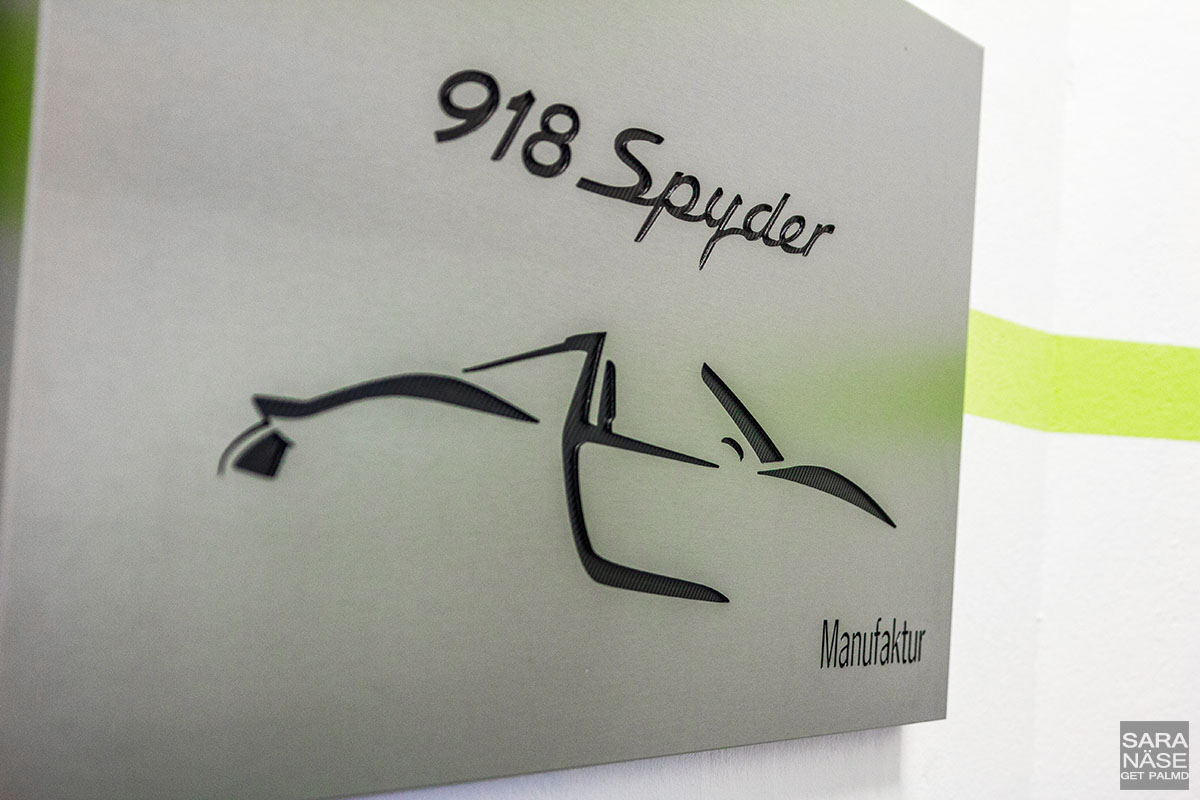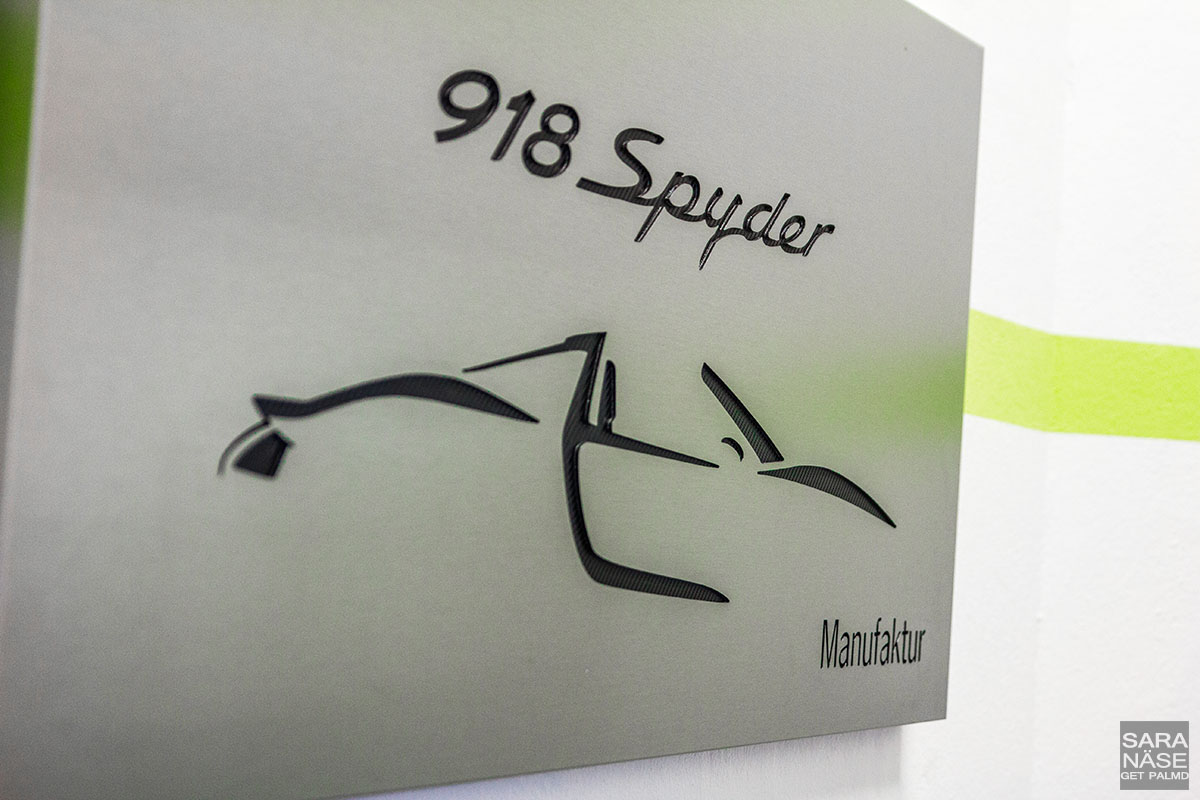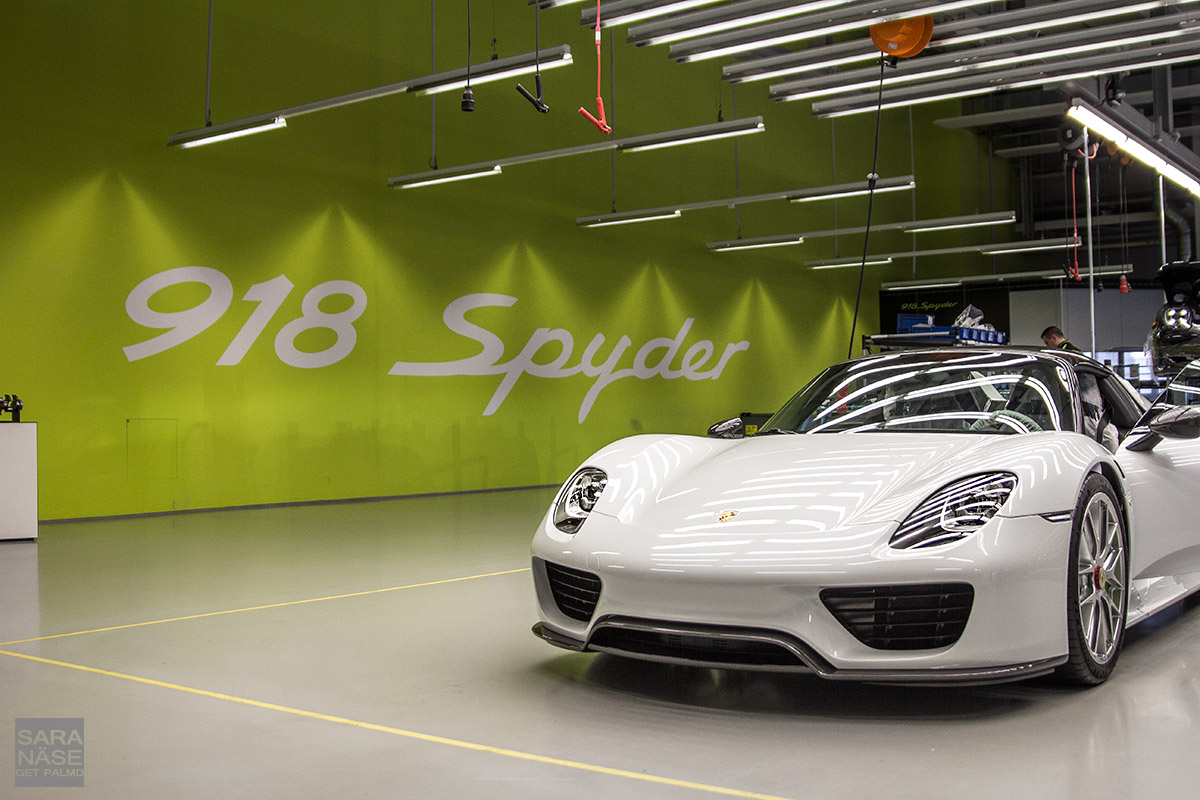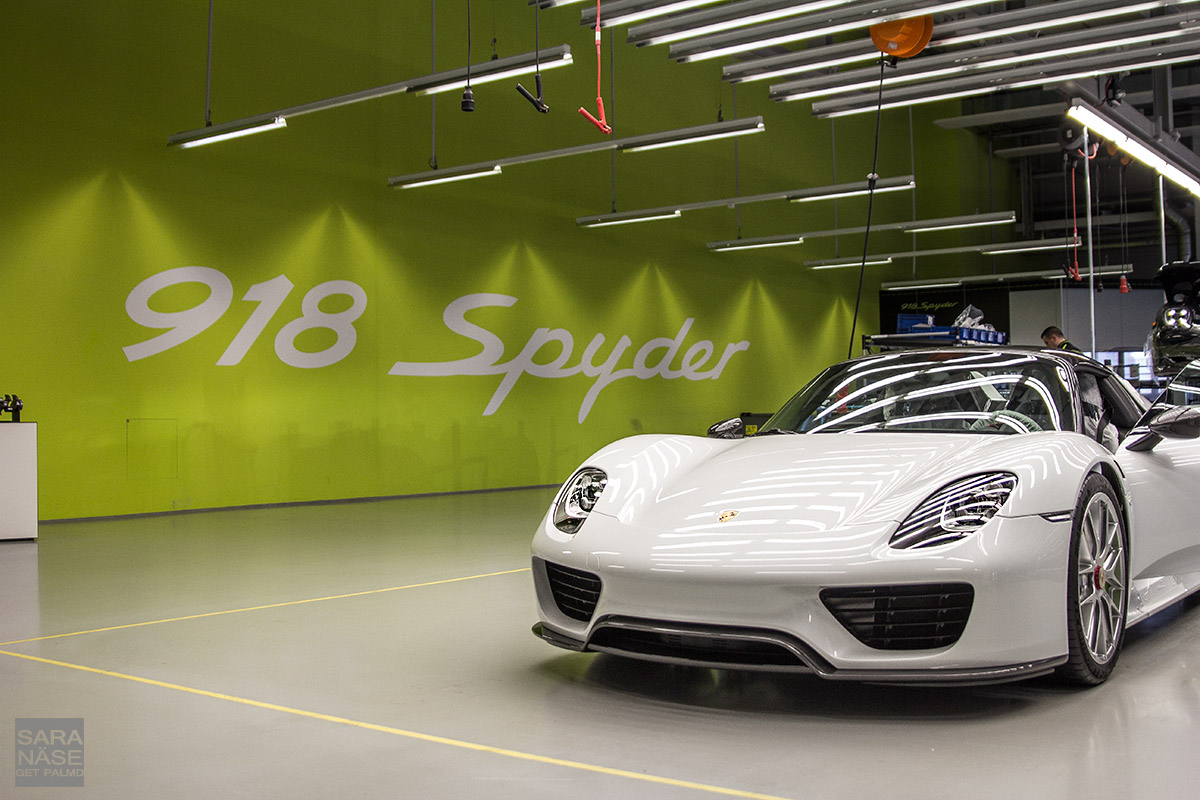 If I ever visit that room again it will probably not look the same anymore. There will not be any 918 Spyders in it. Maybe the green on the walls has changed to another colour, maybe they will be building their Porsche 918 Spyder successor there, maybe there will be something else. But I will always remember it like this.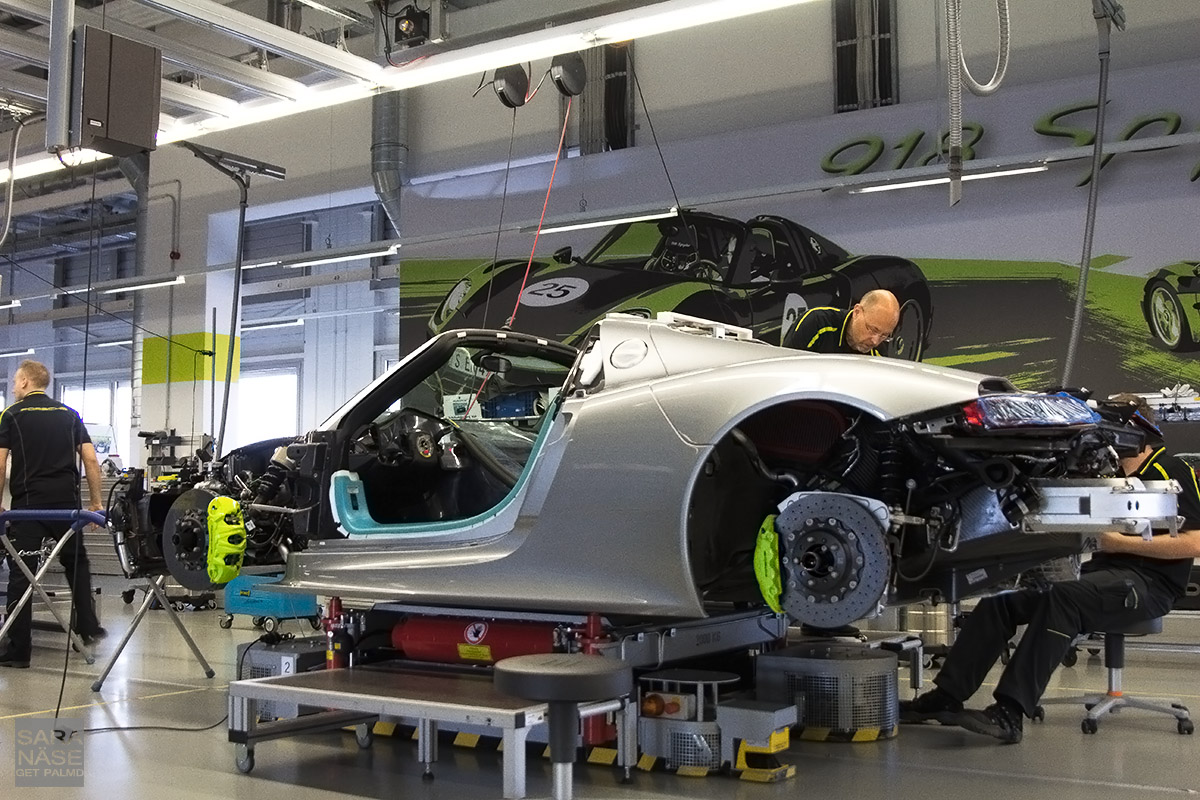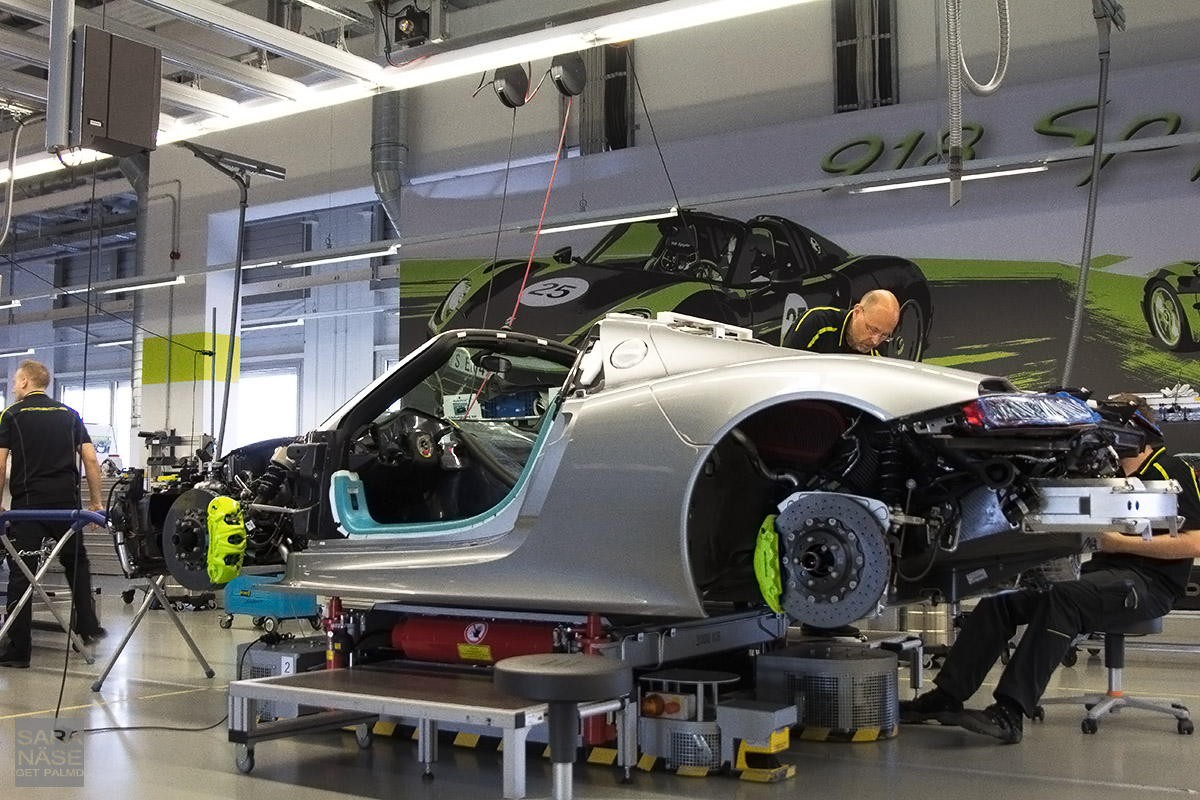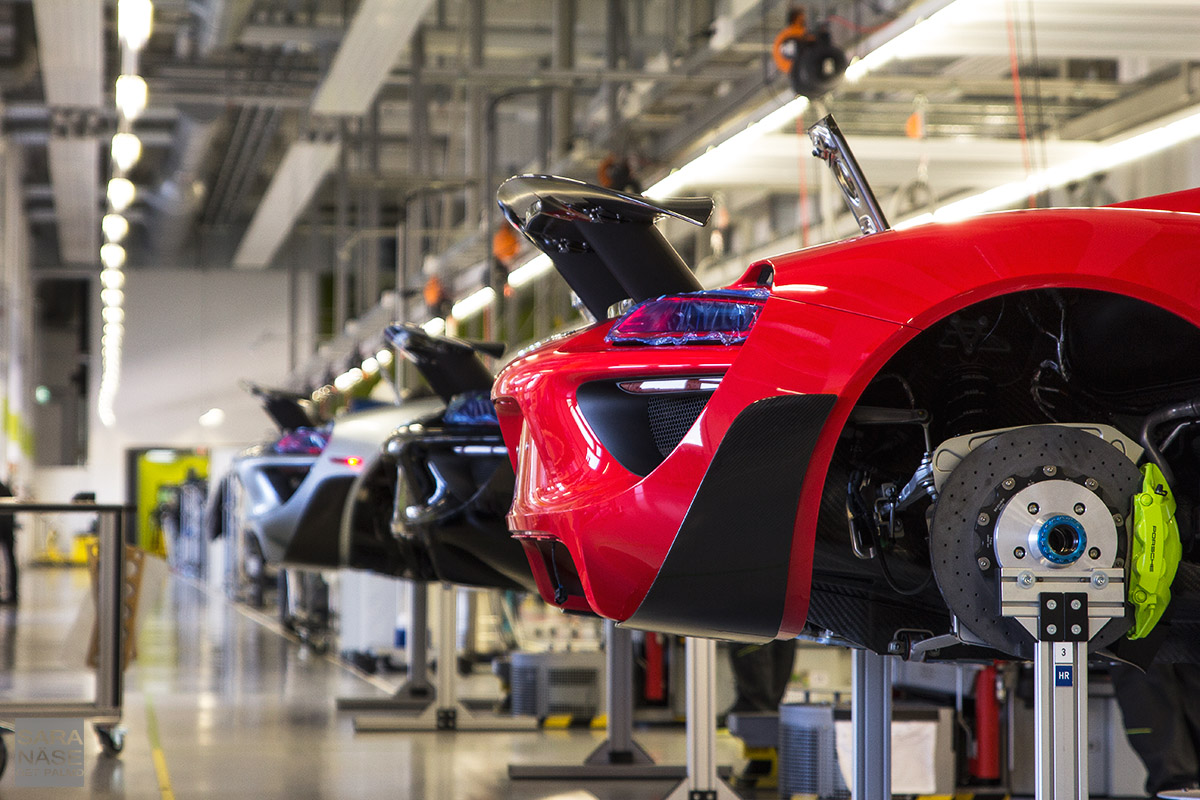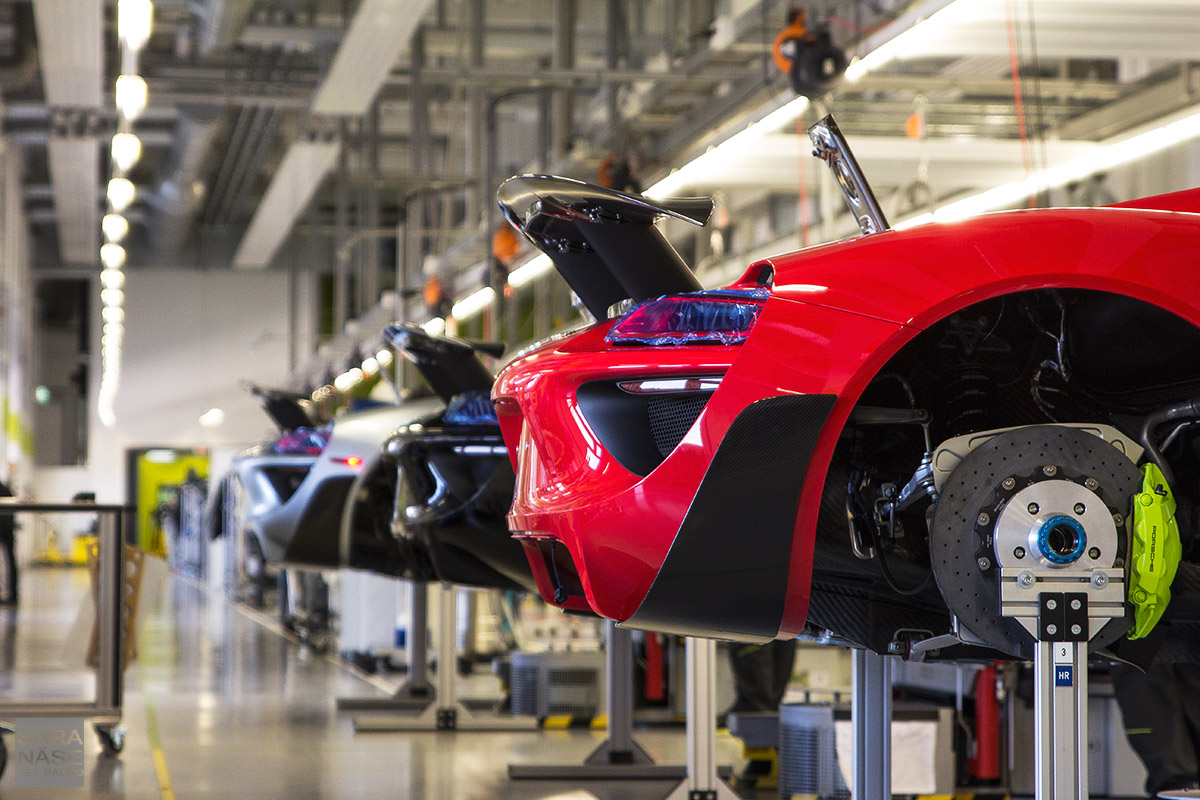 There is something so special about seeing a car being manufactured. Especially a car that is so handmade, a dream assembled by people and not robots. A car in which they also follow the same philosophy of some other manufacturers and the engine is built by one single person, although never signed. A place where they can put two bolts in my hand, one in titanium and one in steel, and ask me to feel the difference. Feel the weight saving they can make with just one, so imagine many.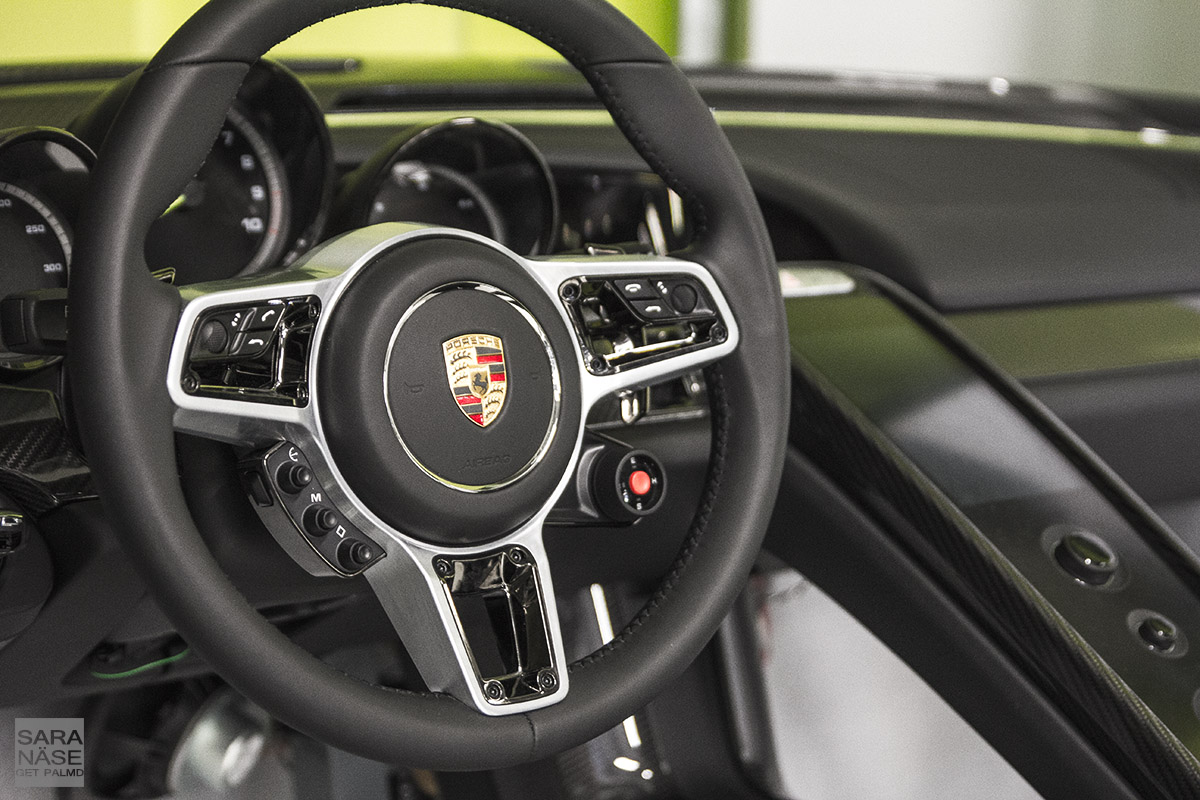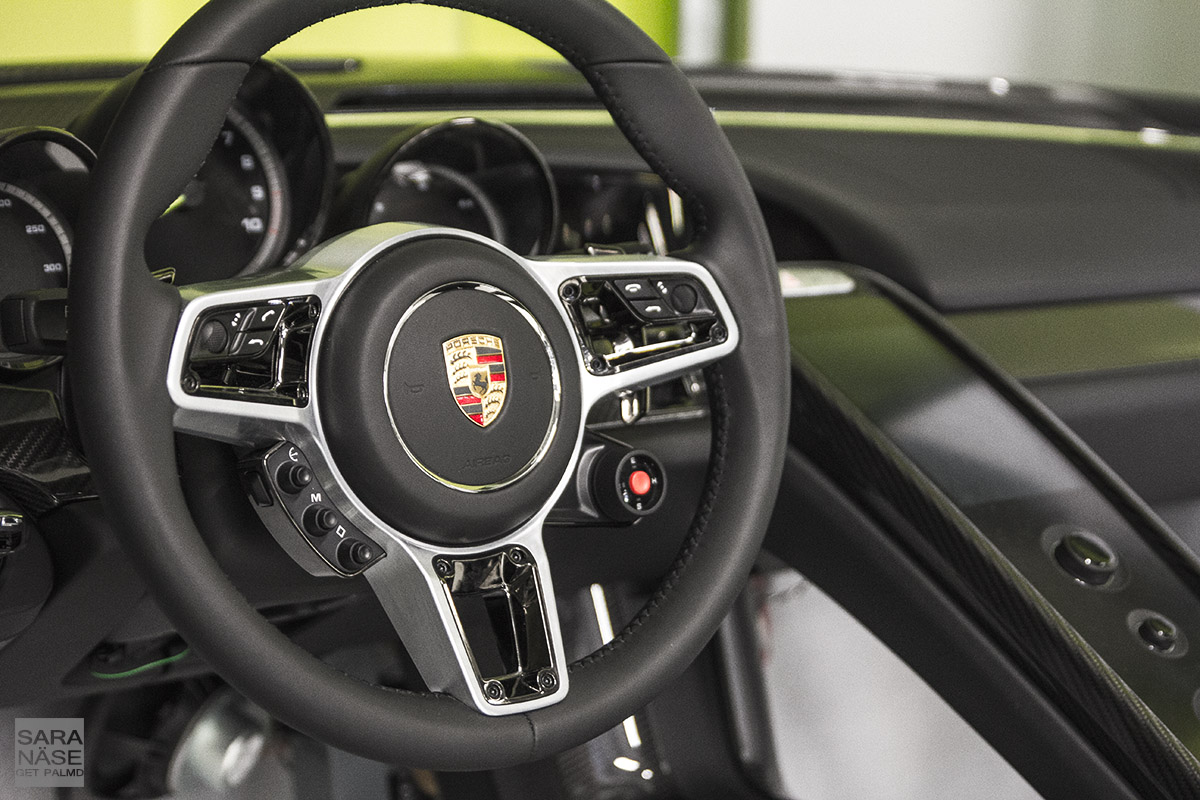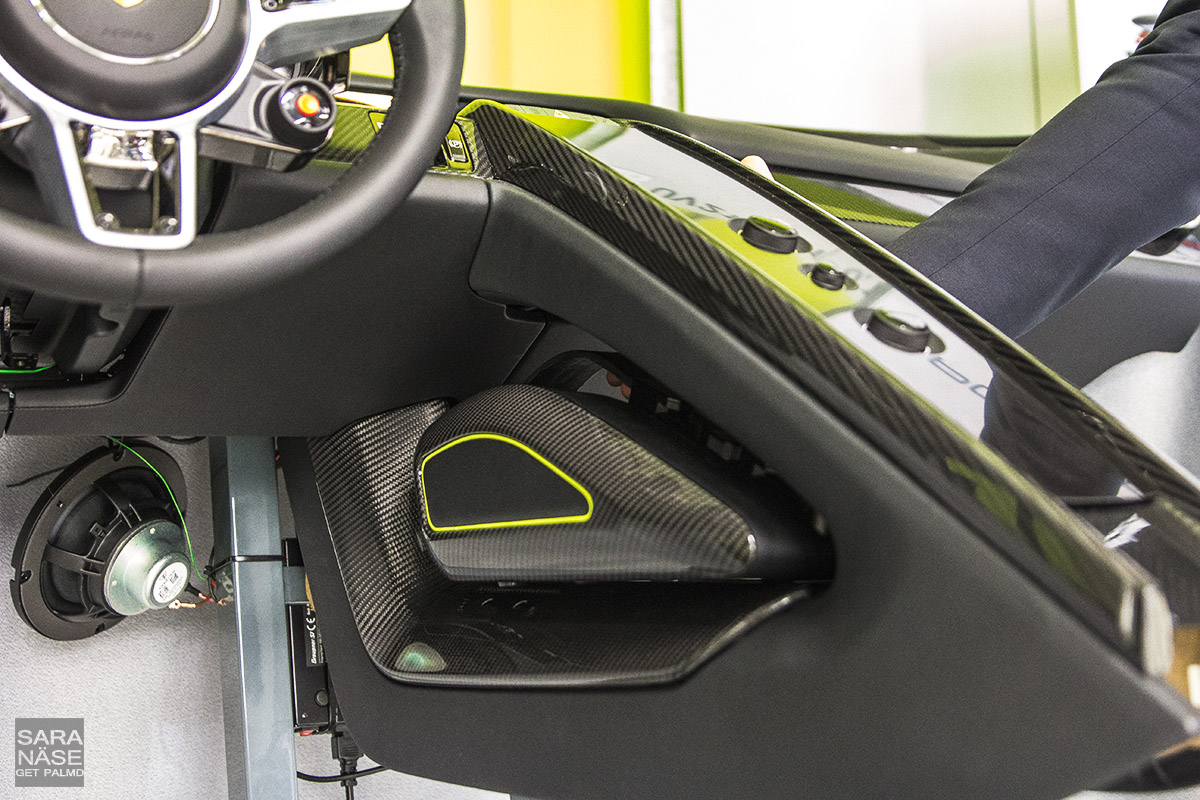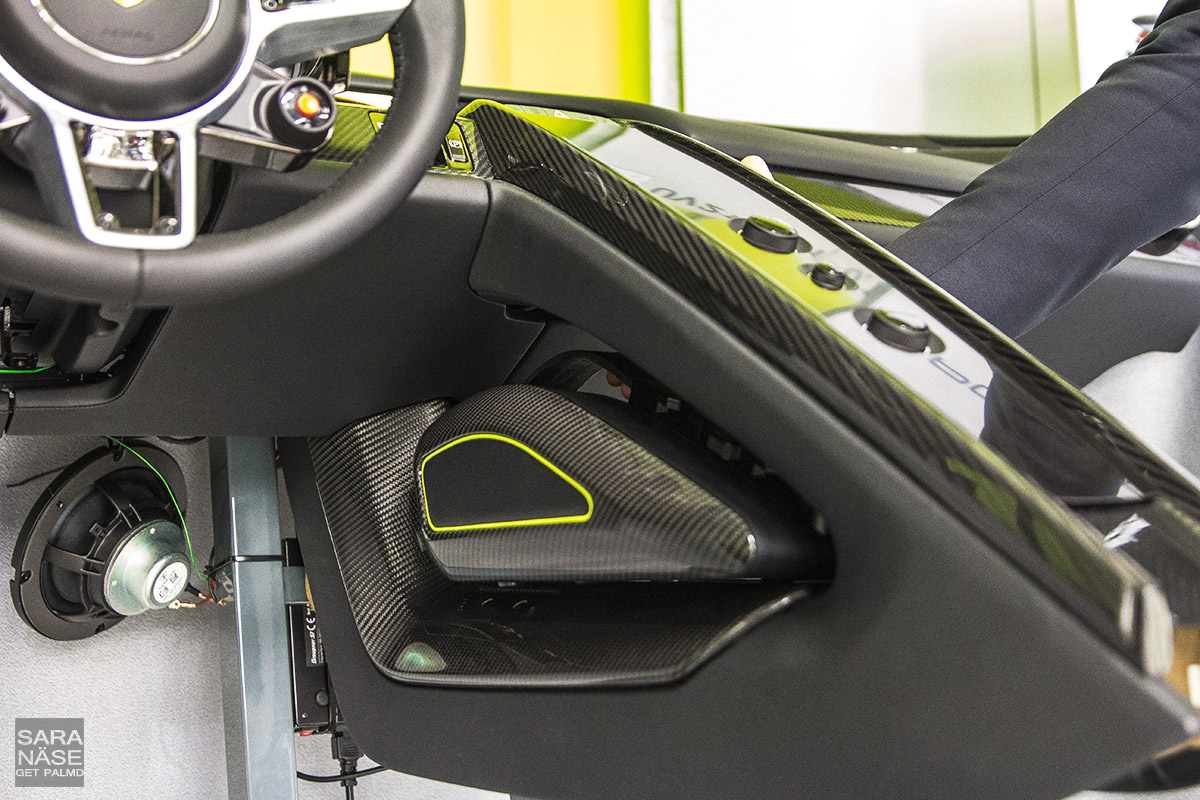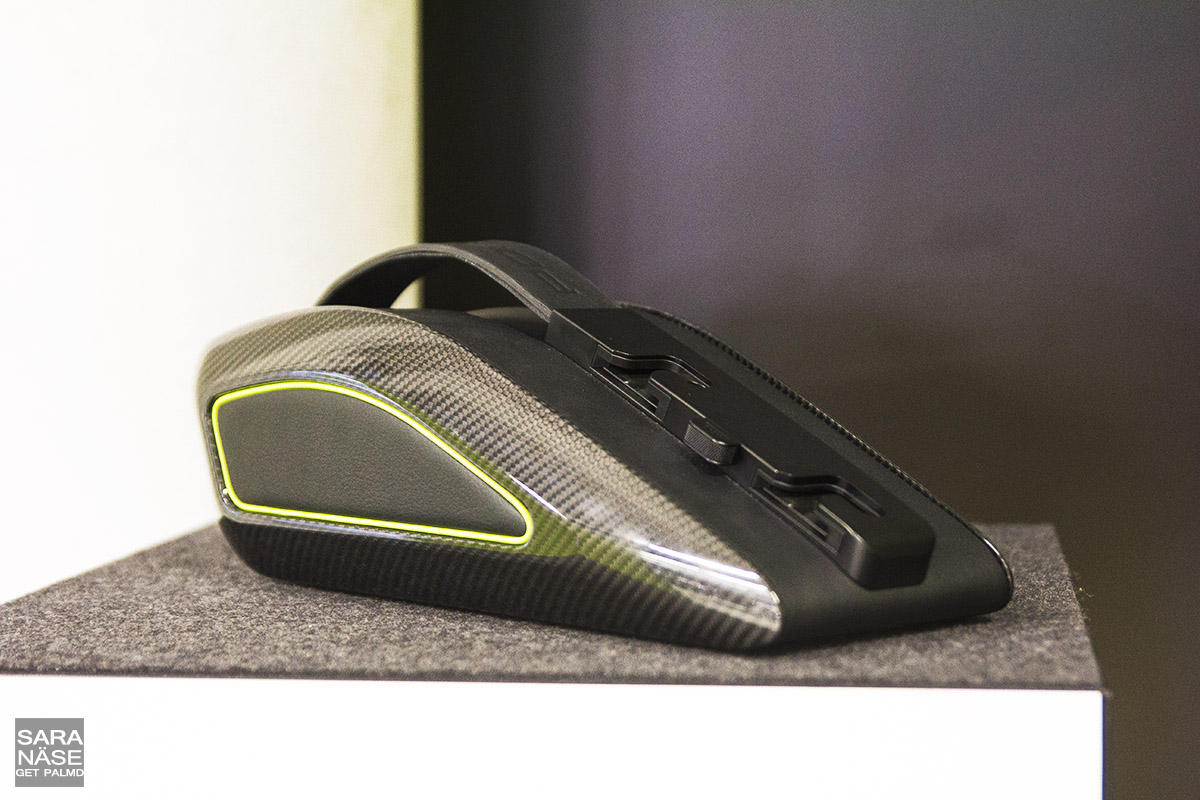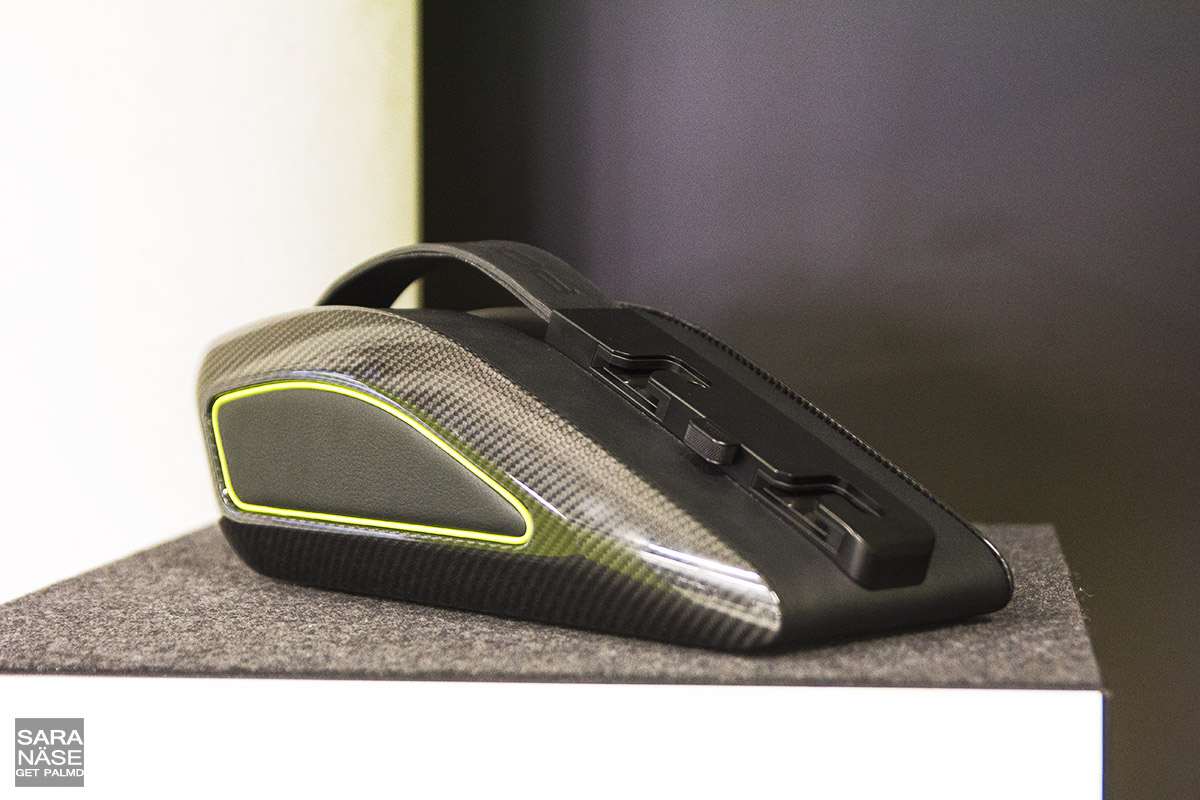 I love their carbon fibre storage solution in the middle console. You insert it from the passenger side and it simply clicks in there, and when you leave the car you can take it with you if you want to. Brilliant and stylish solution for personal items.
The cockpit shown in photos above is only a demonstrator cockpit to show the storage solution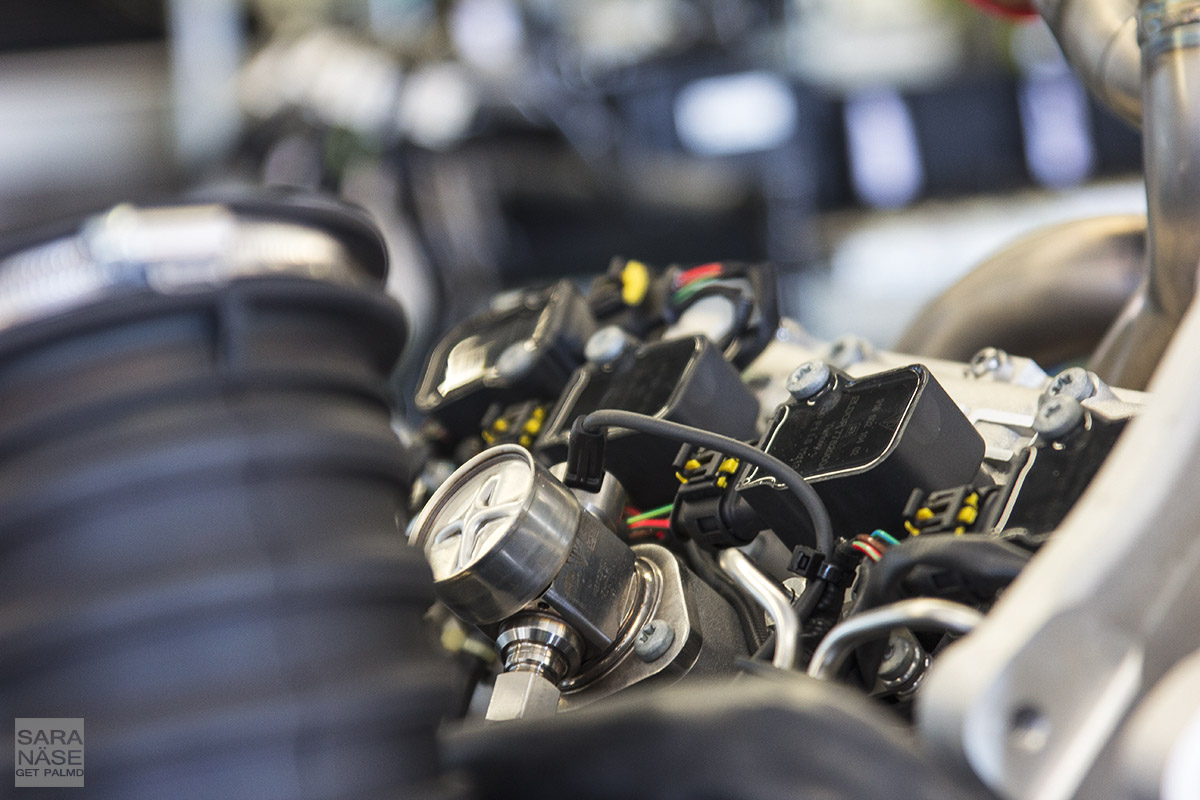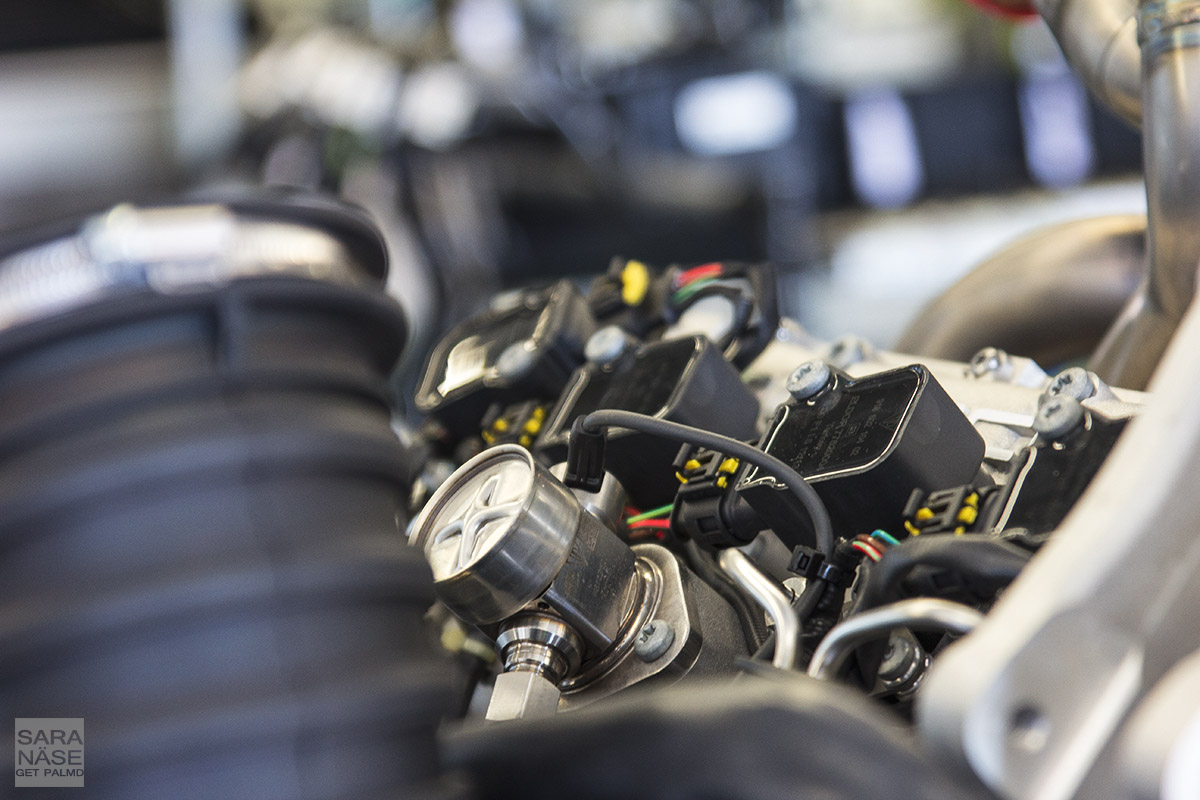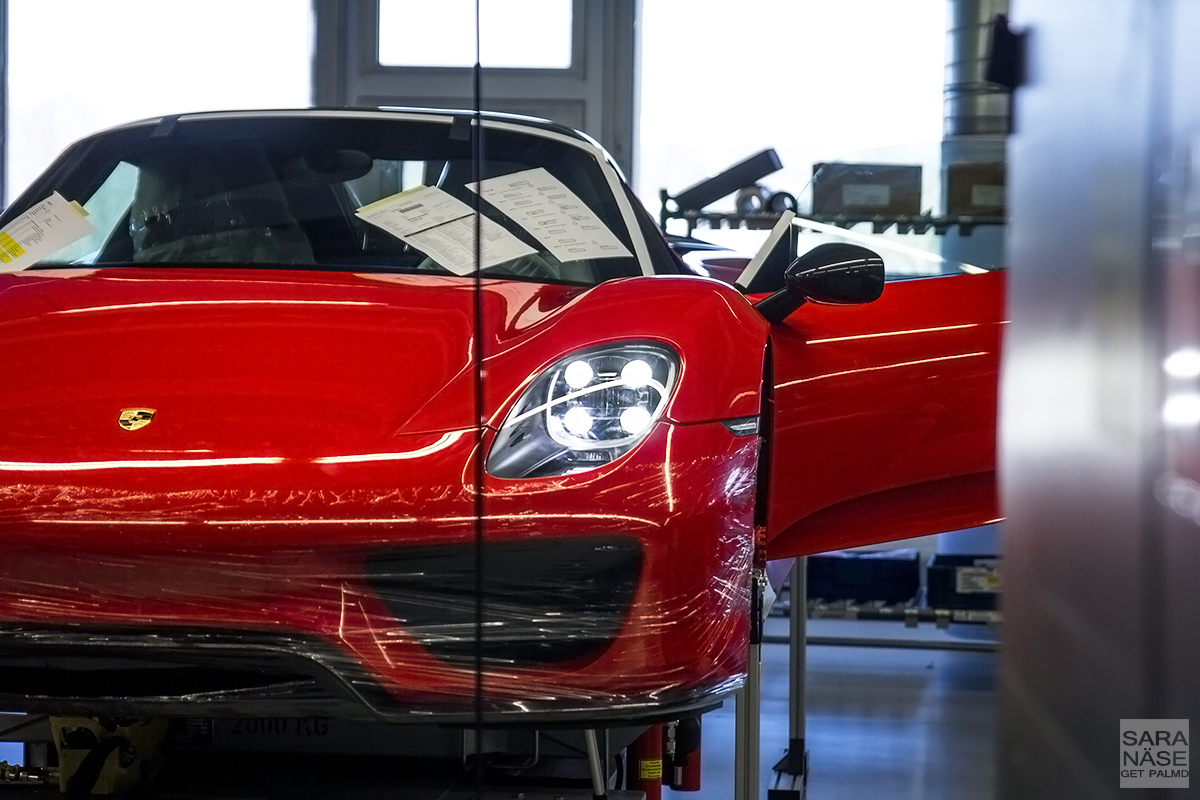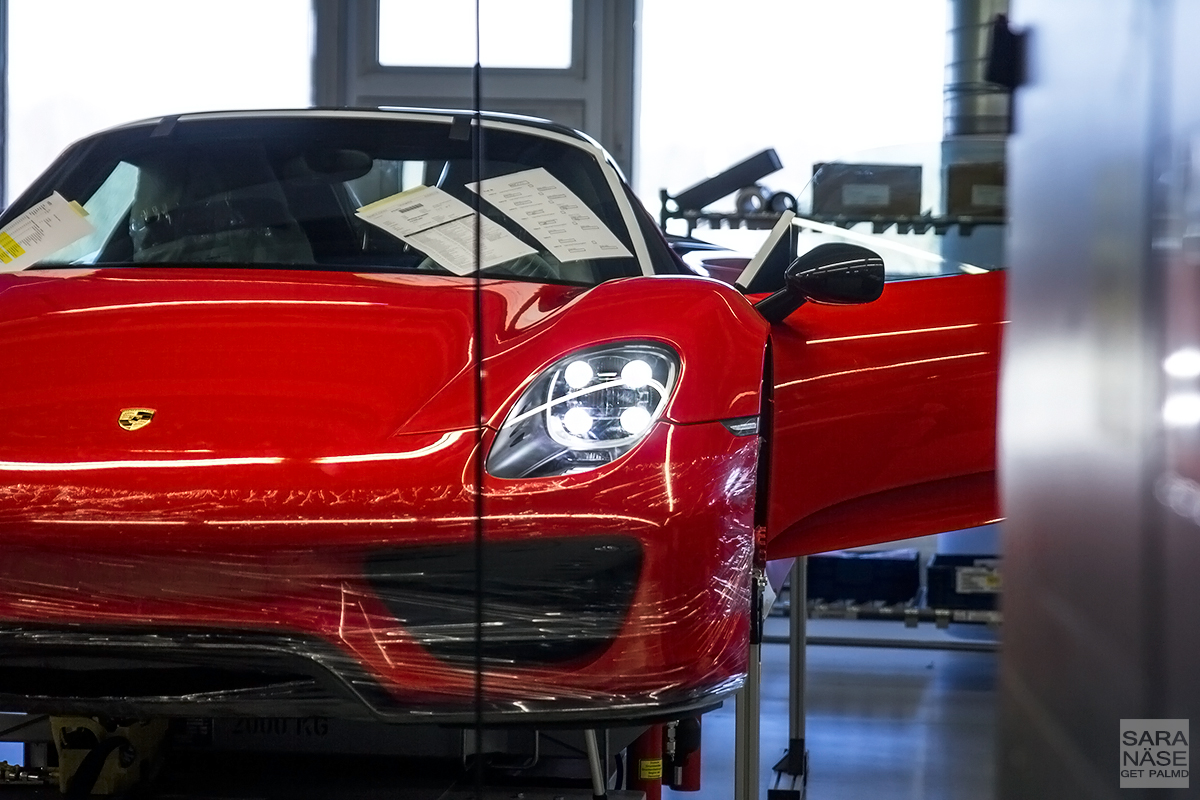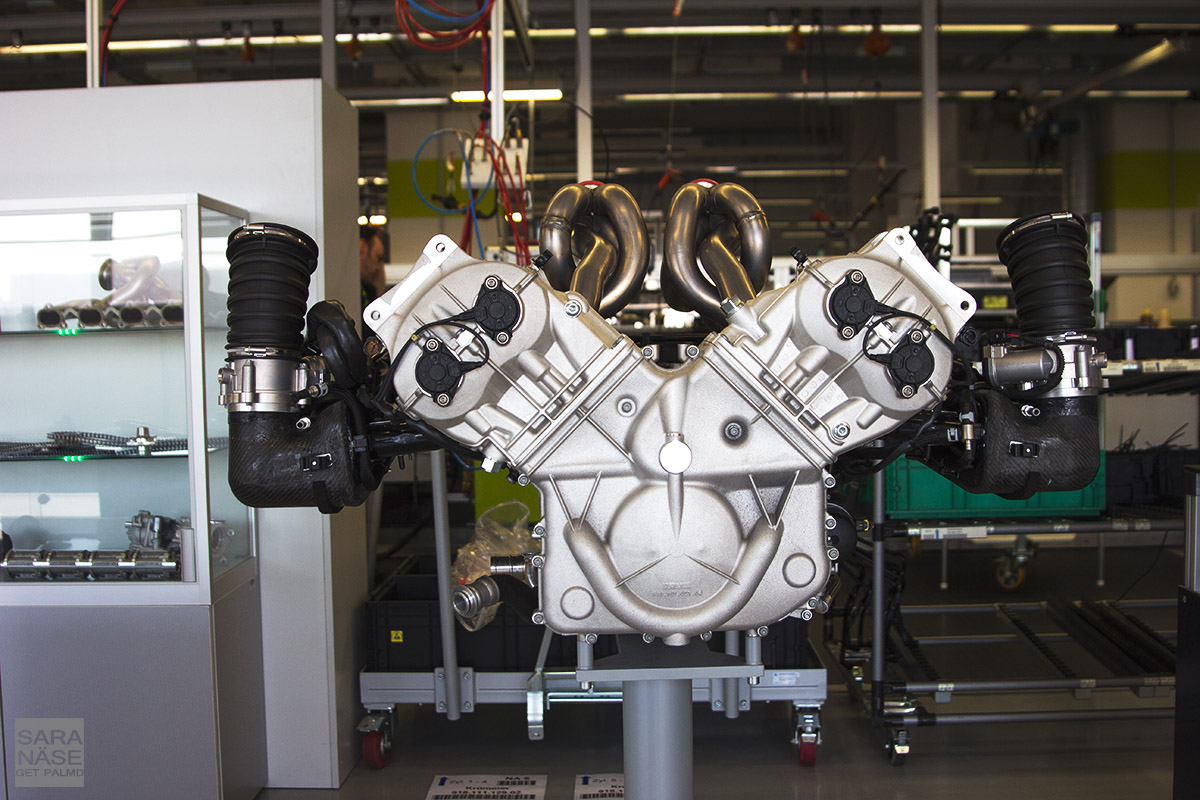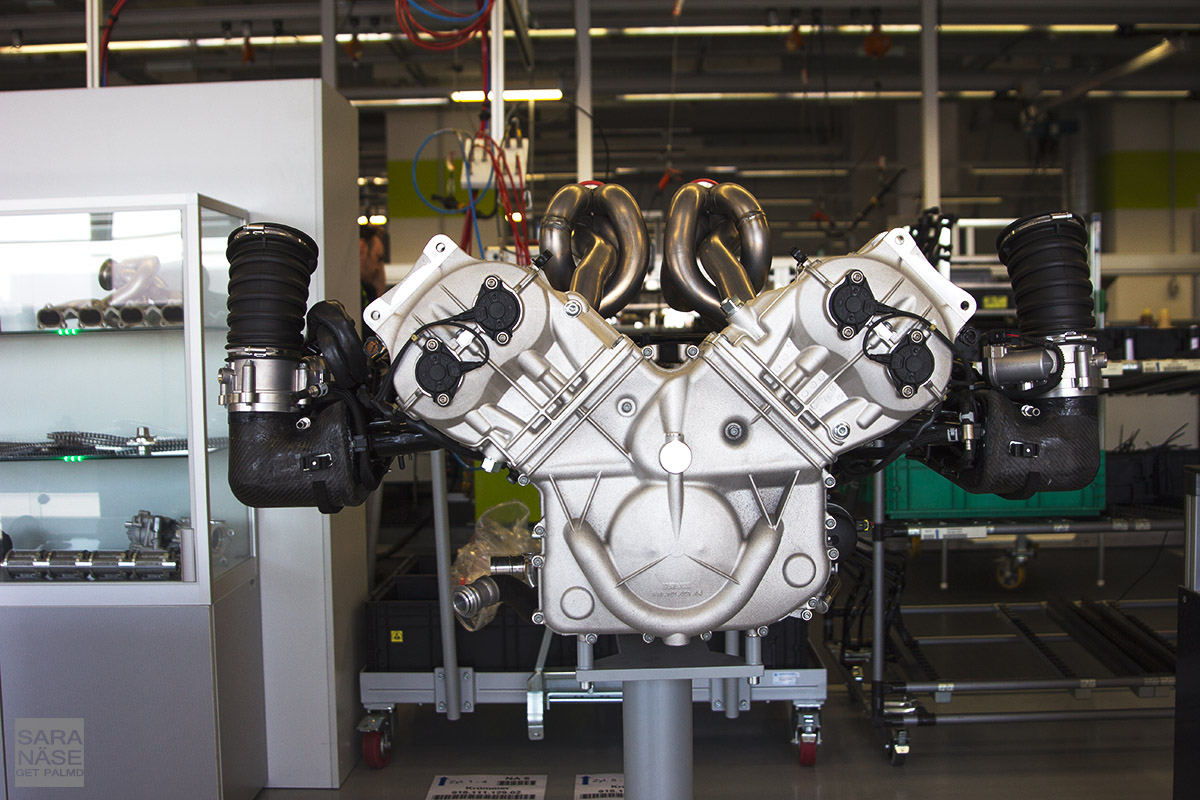 I have never driven a Porsche 918 Spyder, but after seeing several this exposed inside the Porsche factory, it would be a lie to say I did not want to. Maybe this is not the type of car you take on a long road trip, because in the back of your head you will always think about the price tag, and like that was not enough the two words "sold out" will also be a constant reminder. I sometimes ask myself what I would do if I had a really expensive and rare supercar. An MC12, an F40, a P1, an Enzo, a Carrera GT, a Porsche 918 Spyder… Would I store it in my garage and maybe take it out on some very safe drives on roads I am confident will not cause any damage to the car? Or would I live for the moment, "life is here and now", and ask myself why should I save the fun for someone else when I can go pedal to the metal and follow the signs to some exotic roads in Eastern Europe?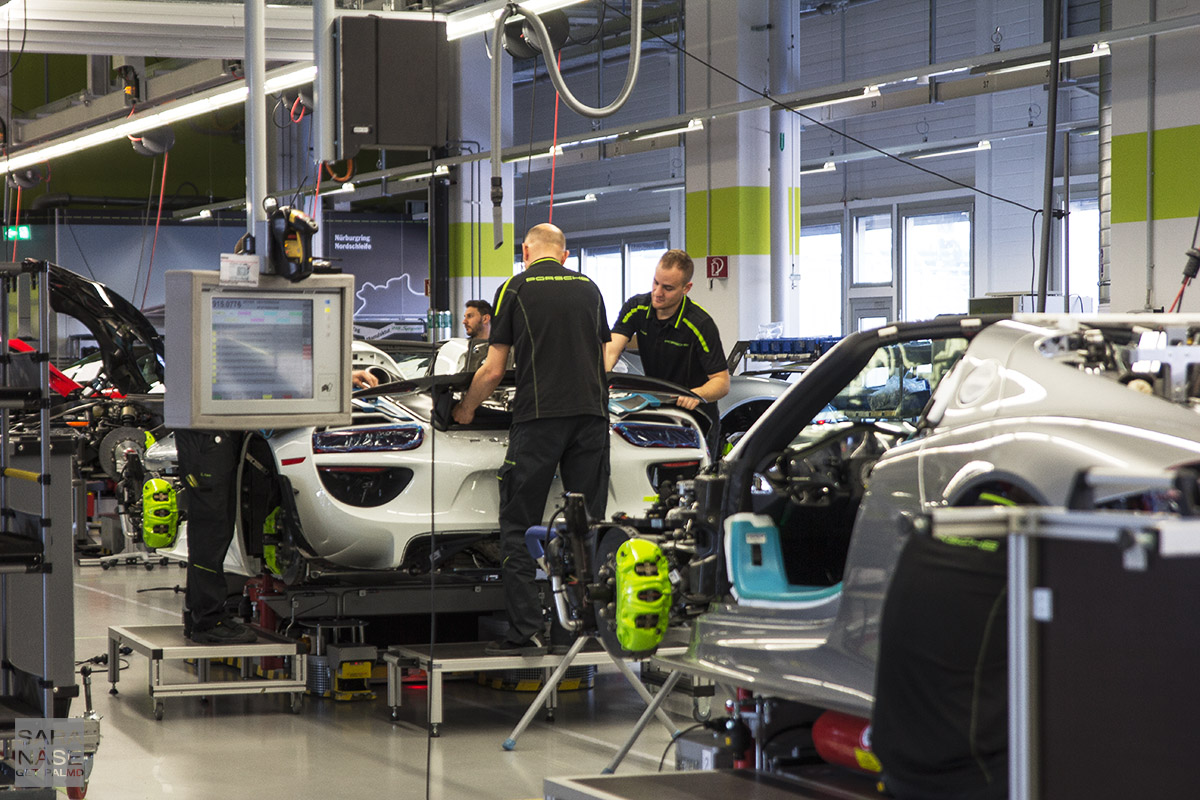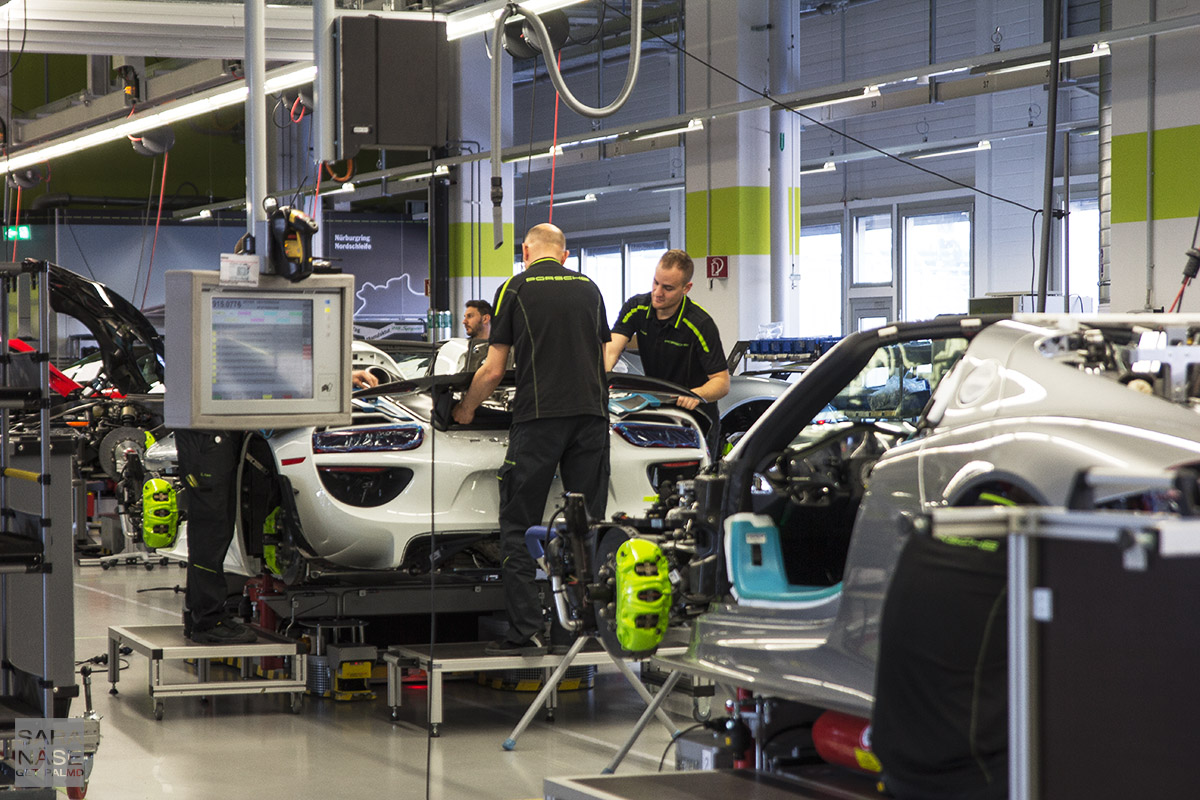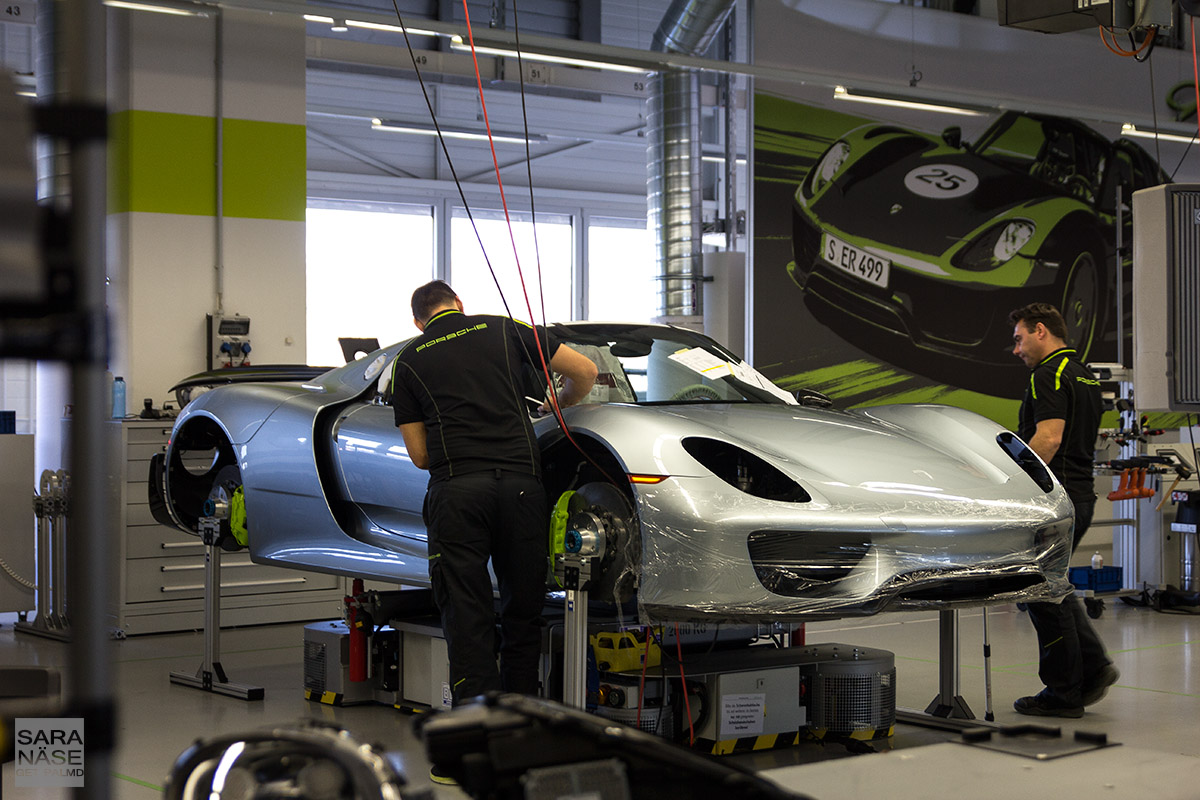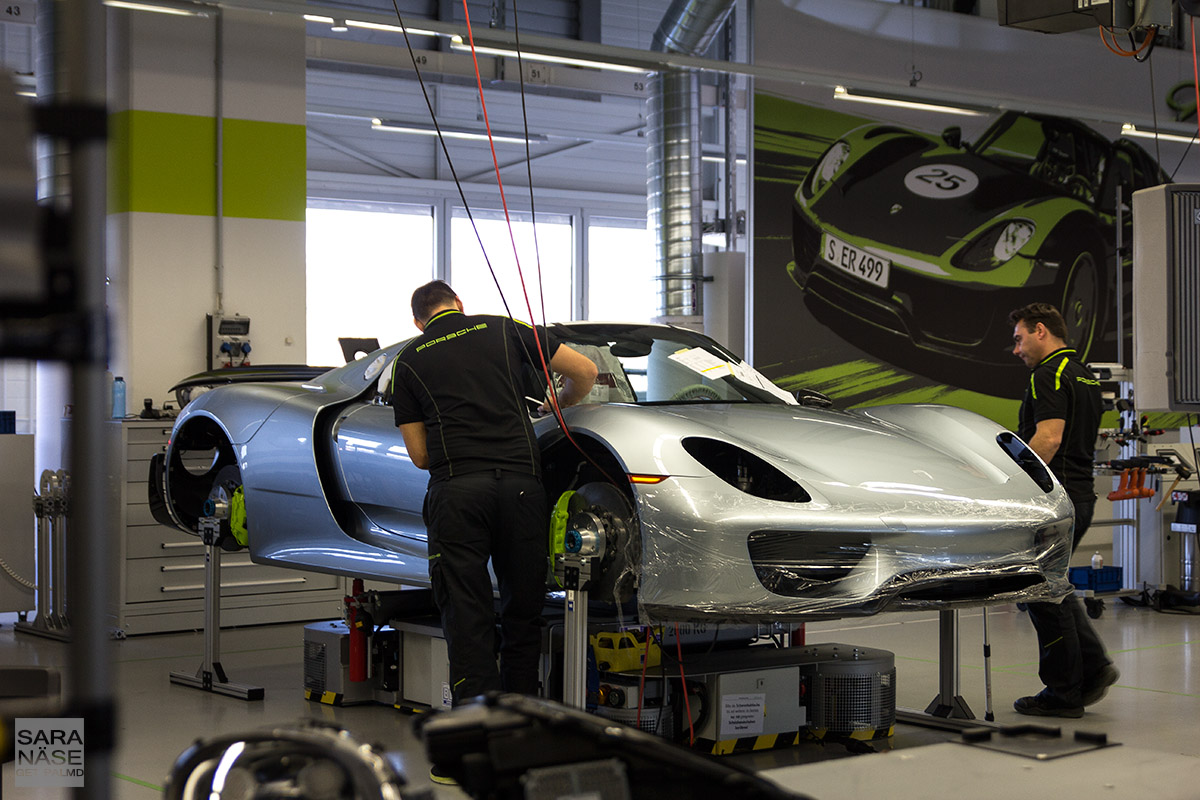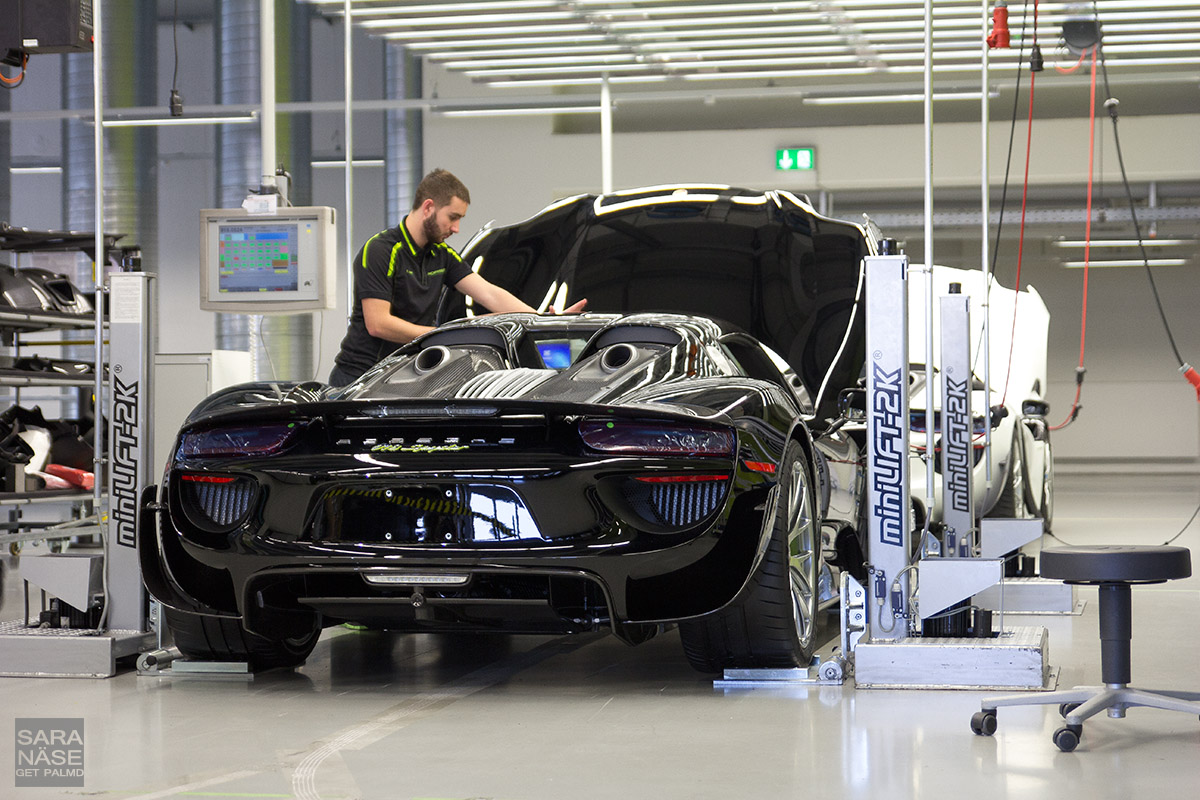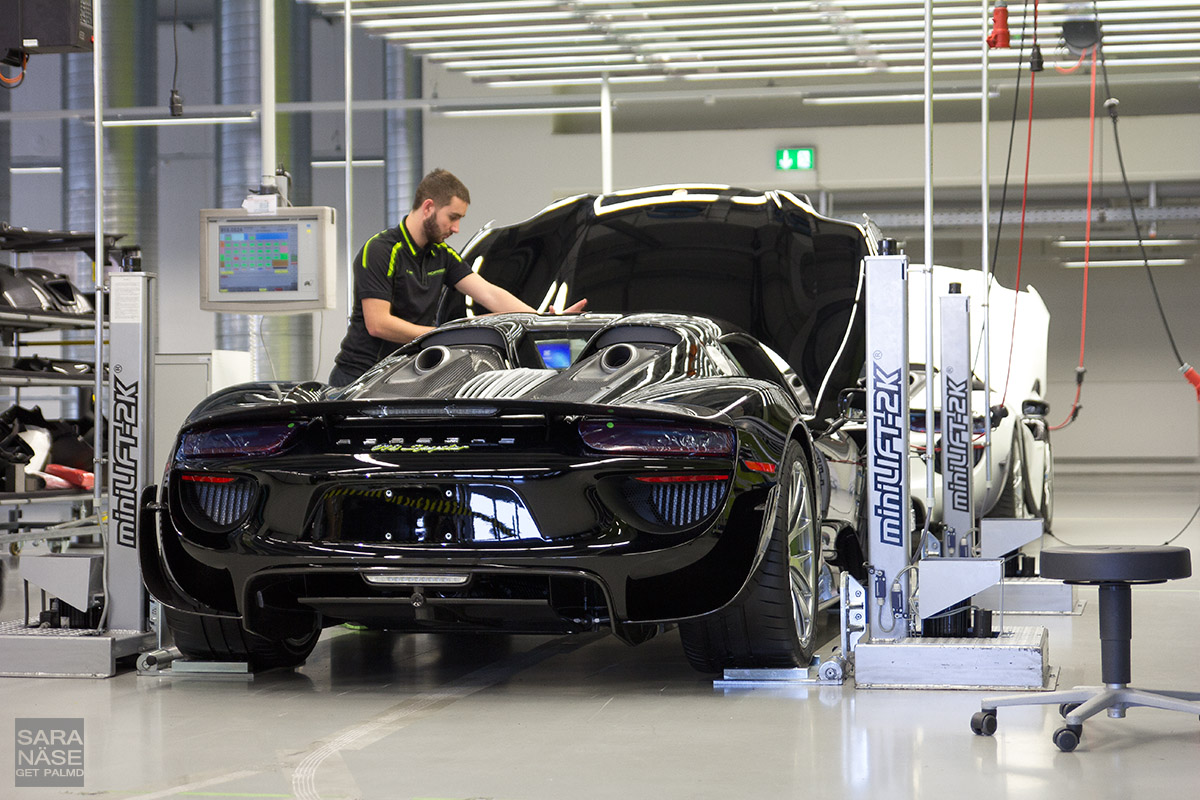 I do not have the answer to that question. I do not know what would be too much or which idea would be too stupid behind the wheel of a Porsche 918 Spyder, but whether it is a Sunday drive around your hometown, a day on the track, or a morning drive on Transfagarasan, I am quite confident that the smile would be wide.
When I walked out from an amazing factory tour experience one of the cars had silently, in electric mode only, rolled out from the factory ready to be delivered to its new owner. Soon the room will be empty and all cars will be in new homes. The optimistic way to look at this is to think that there are more than 900 of them out there and one day you might find yourself with the keys to one of them in your hands, even just for a short drive, but to think that there is the slightest possibility is what counts in the end. That is dreaming.