When it was time to drive south to Brescia for the Cars & Coffee I was determined to find a good scenic route for the GT3. The fastest way would have been to take the highway from Zürich but instead I chose to take the road to the St. Moritz direction. To find open mountain passes in the Swiss Alps in April is a challenge. Several lower hill passes are of course open but for the most scenic roads that go high up in the mountains April is too early in the season (again I have to post links to these three websites – 1 2 3 – they are really helpful for finding mountain passes in the Alps that are not closed for winter and they update them frequently).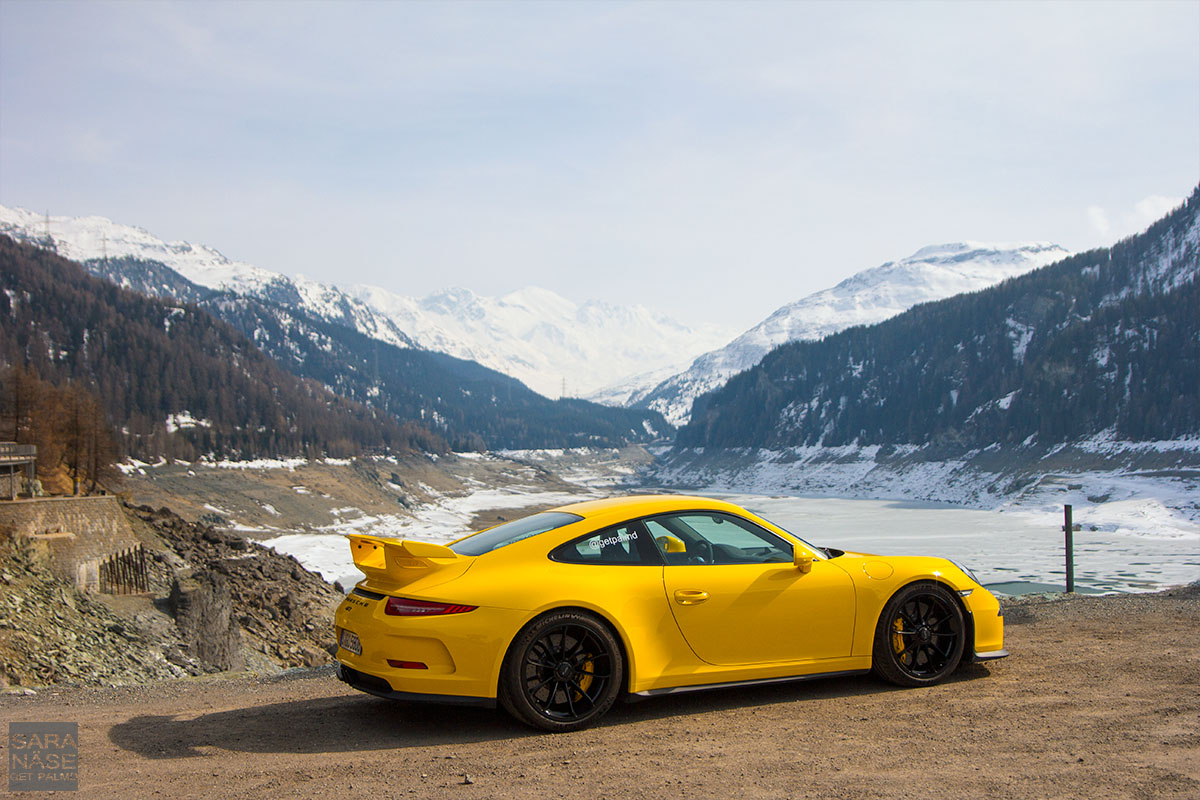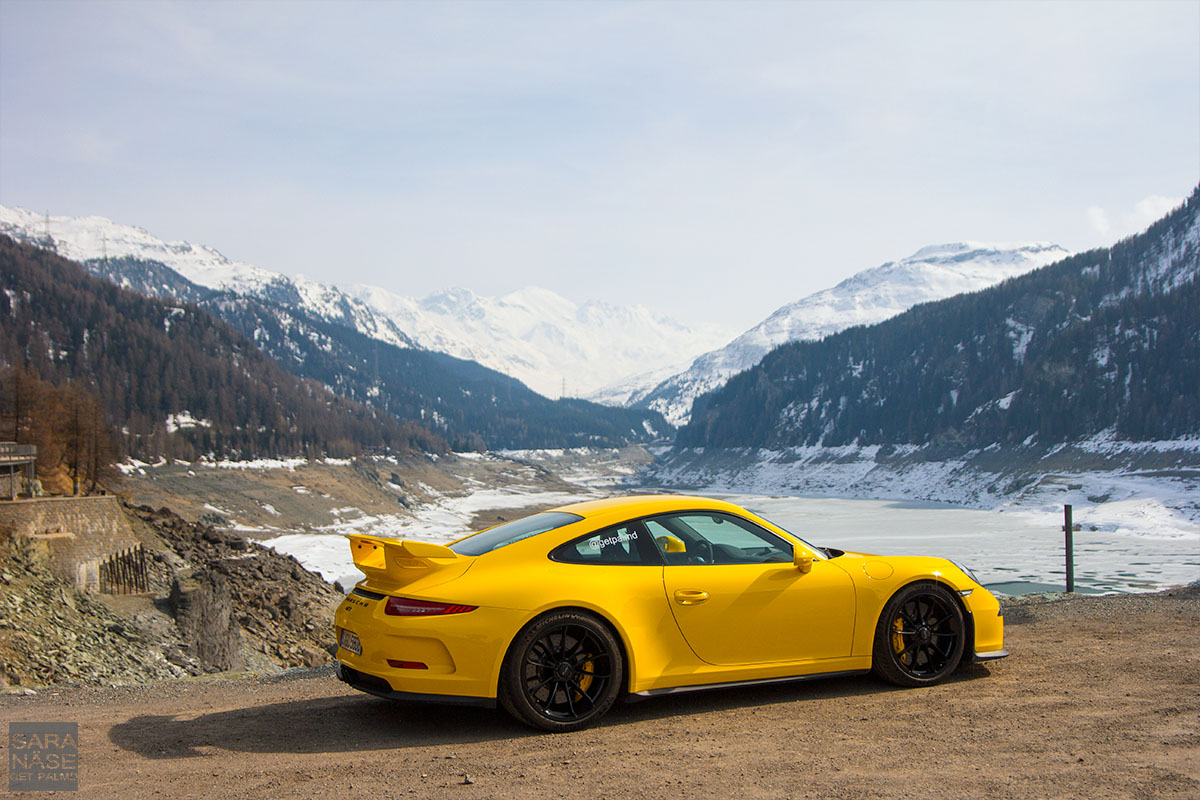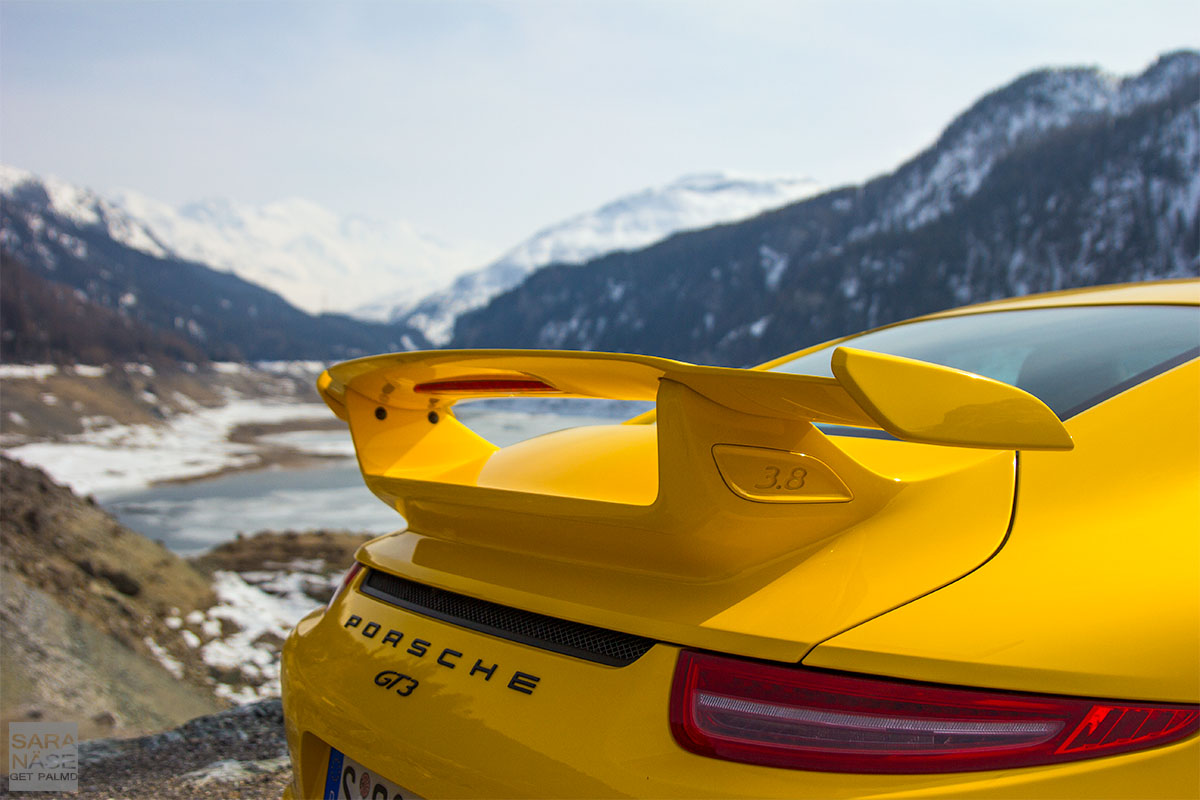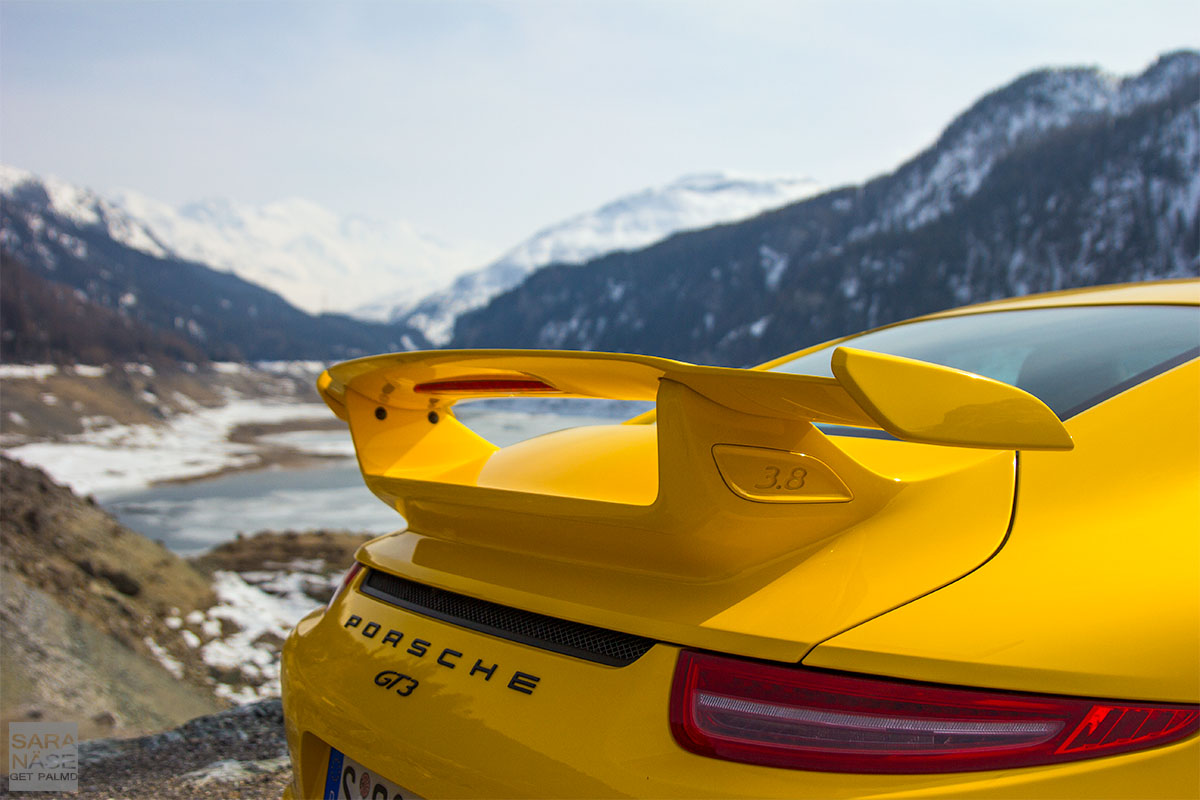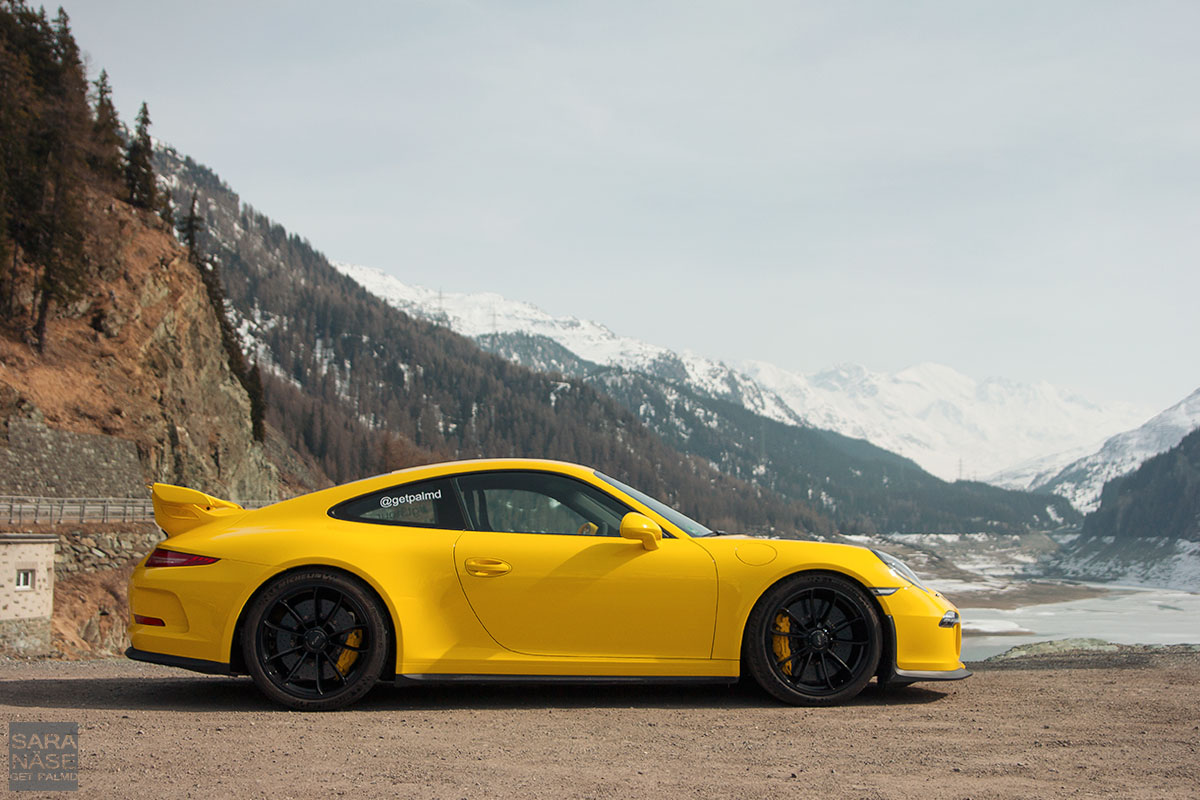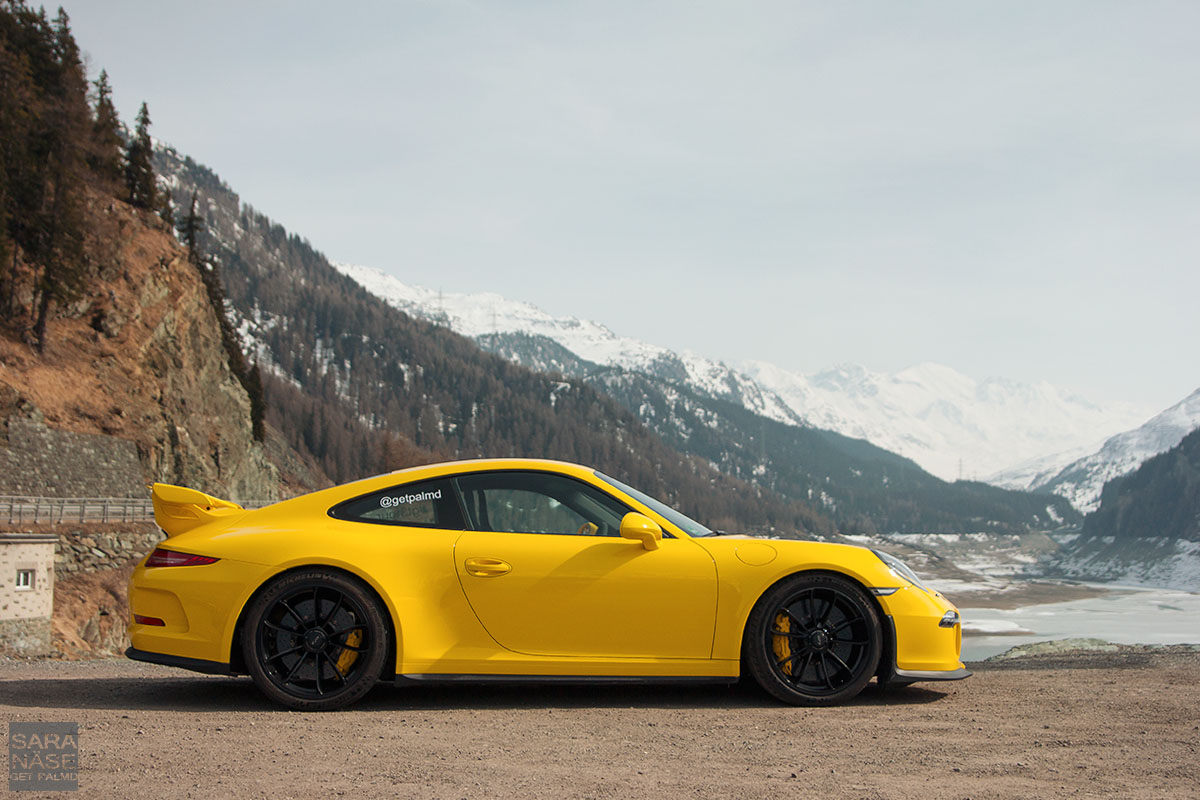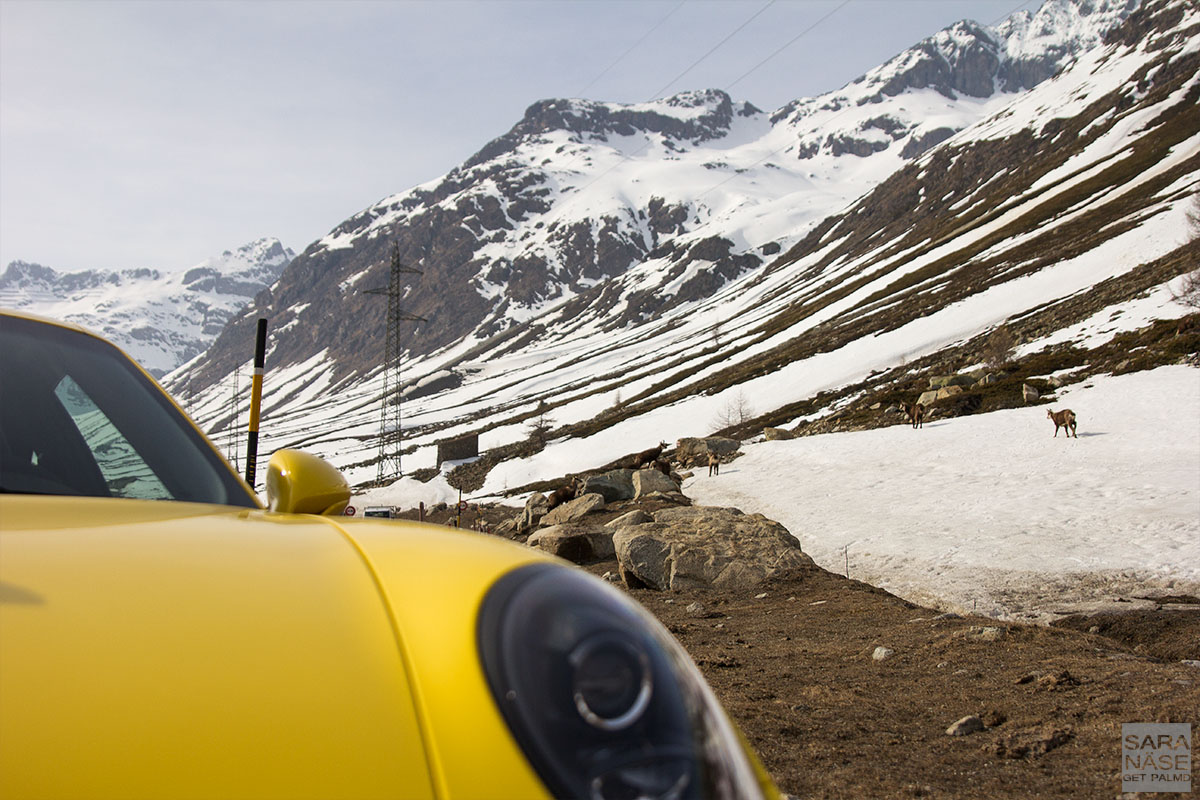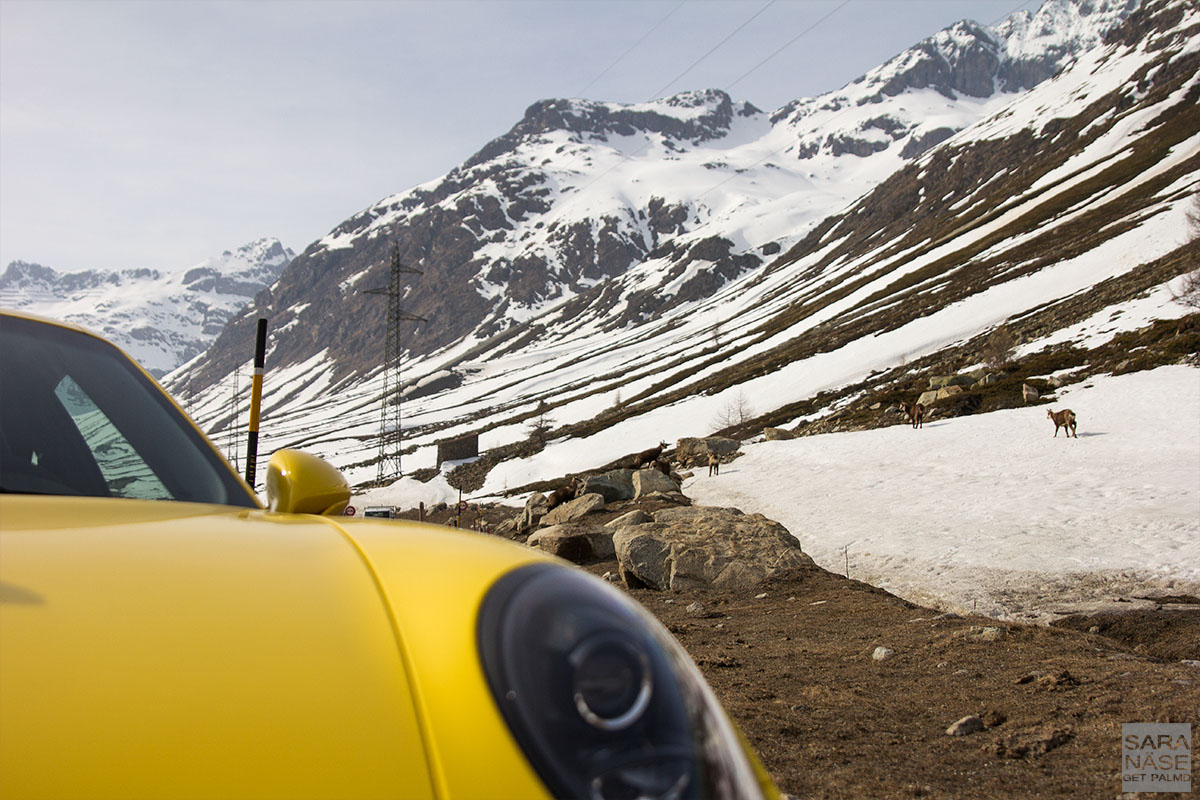 Luckily there are a few exceptions. Both Julier Pass 2284m (in photos above) and Bernina Pass 2330m (in photos below) are mountain passes in Switzerland that are open all year, but in April the roads should already be dry enough that you can go with summer tires without getting in trouble with the authorities if they stop you. Especially on Bernina Pass I always seem to meet police cars because there are two border crossings there – one road is leading to Livigno in Italy (cheap fuel and tax-free shopping, and Stelvio Pass nearby, of course) and the other one to Tirano in Italy. Both options are nice but Lago di Poschiavo should definitely be seen if you want to see some winter wonderland magic.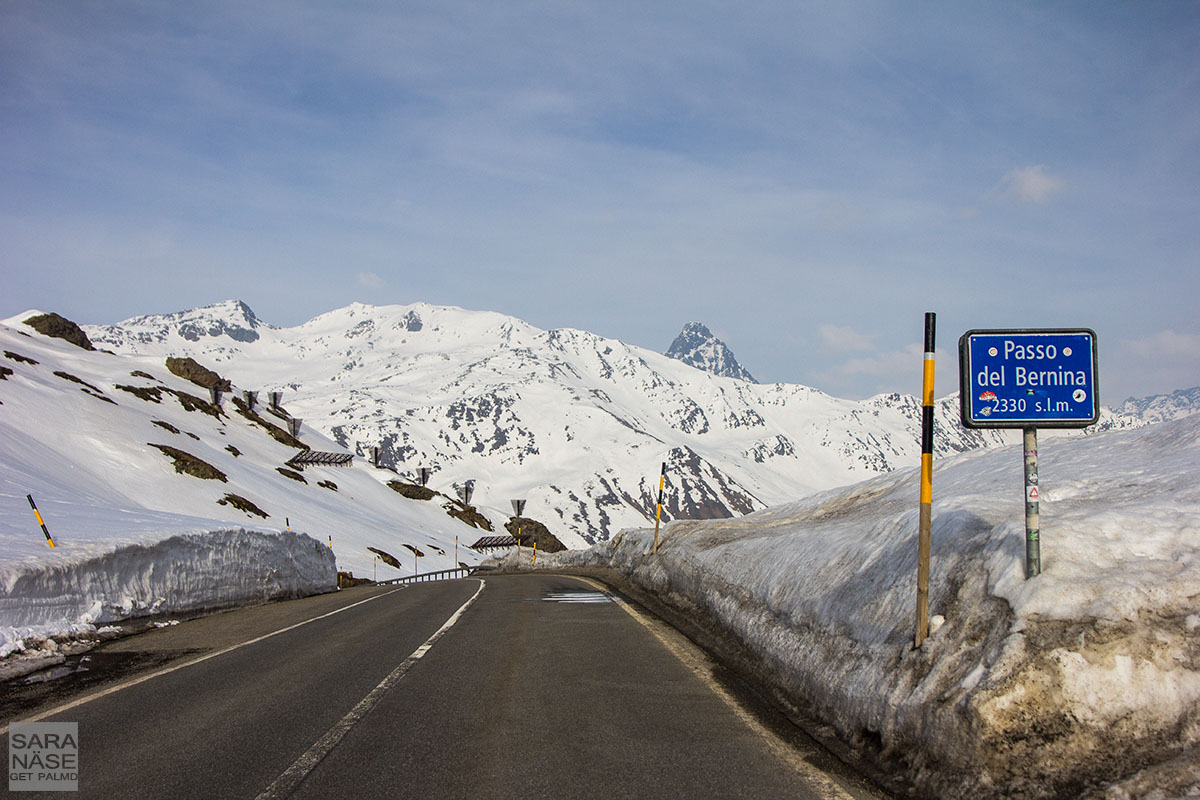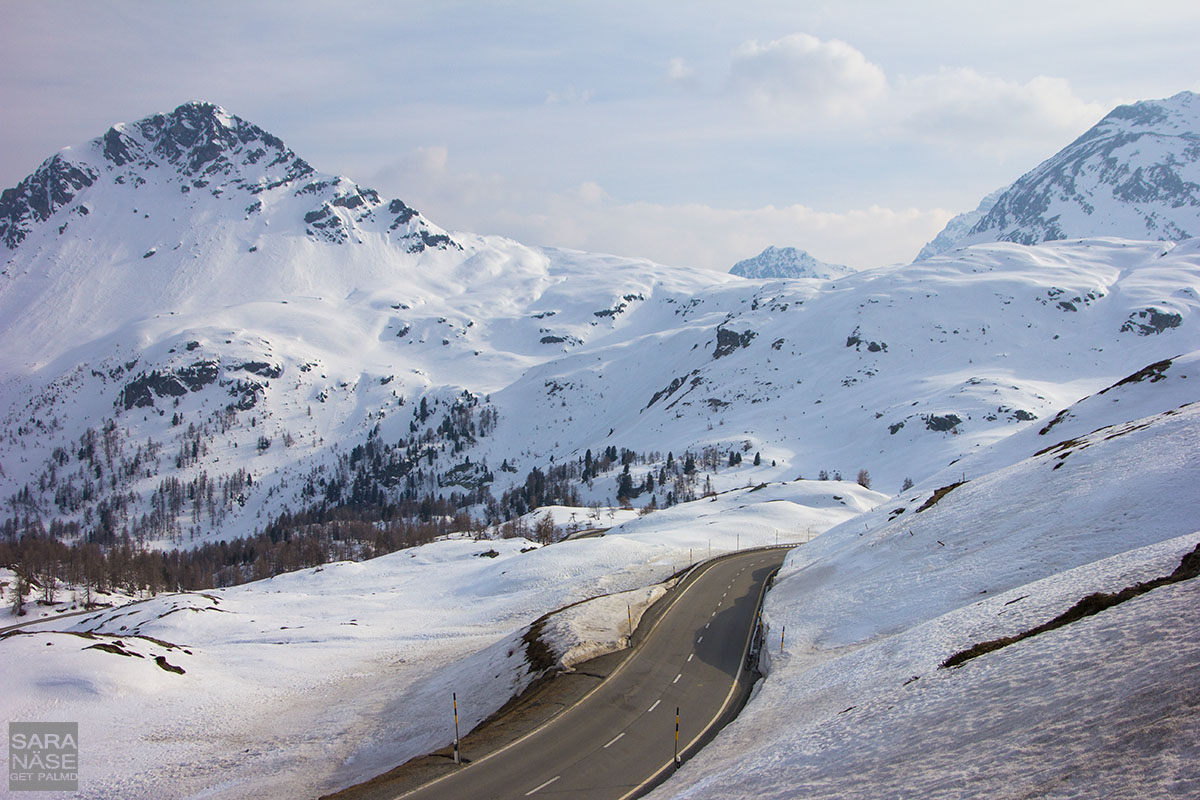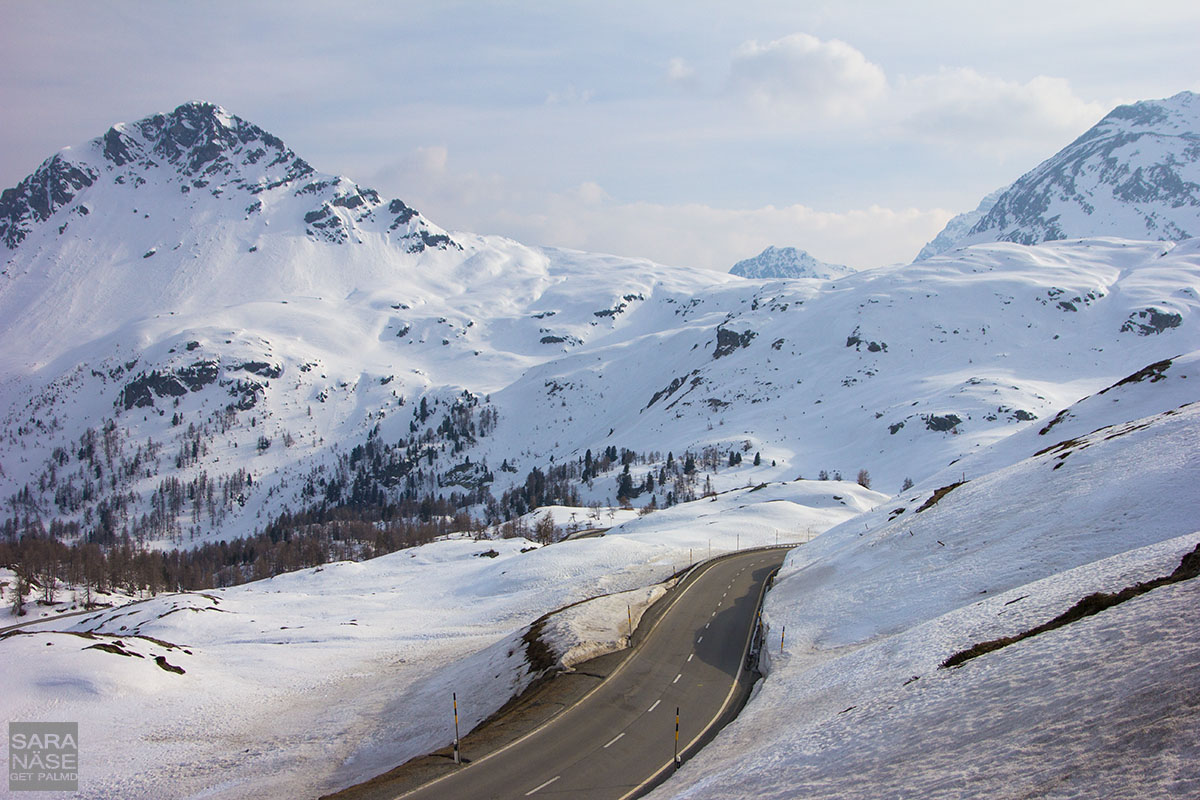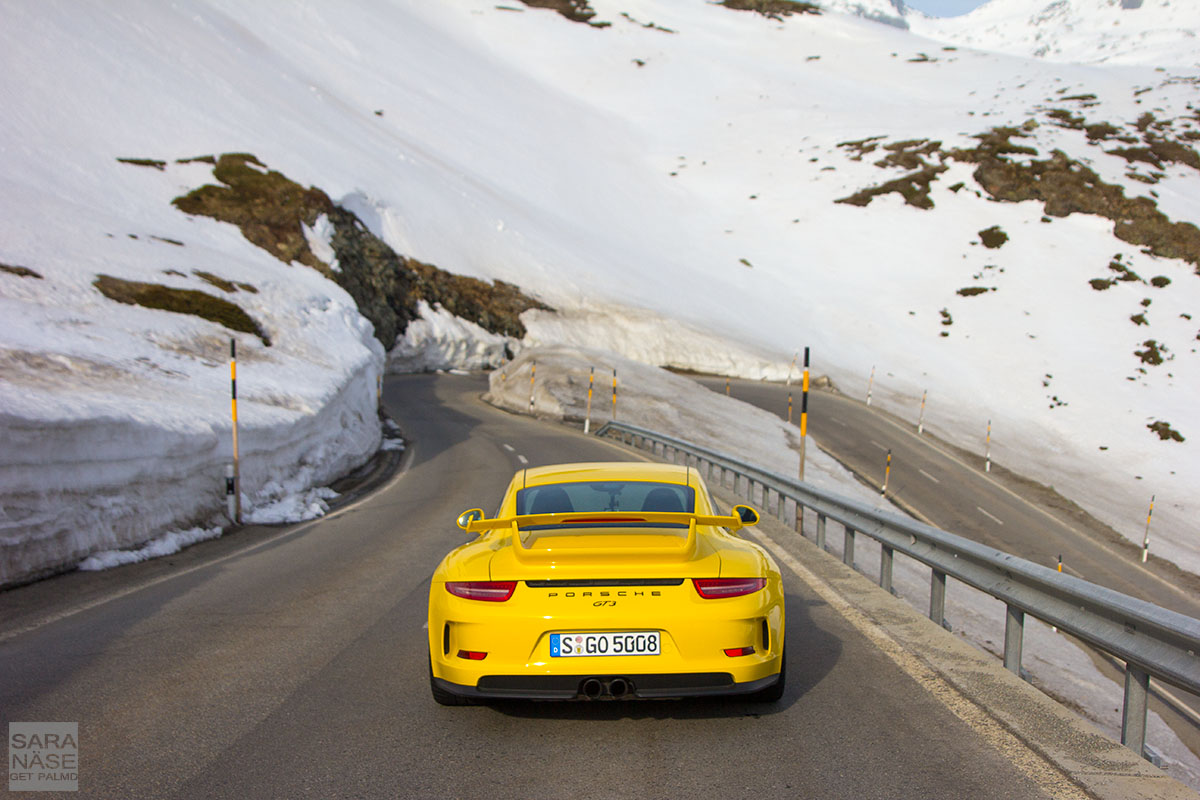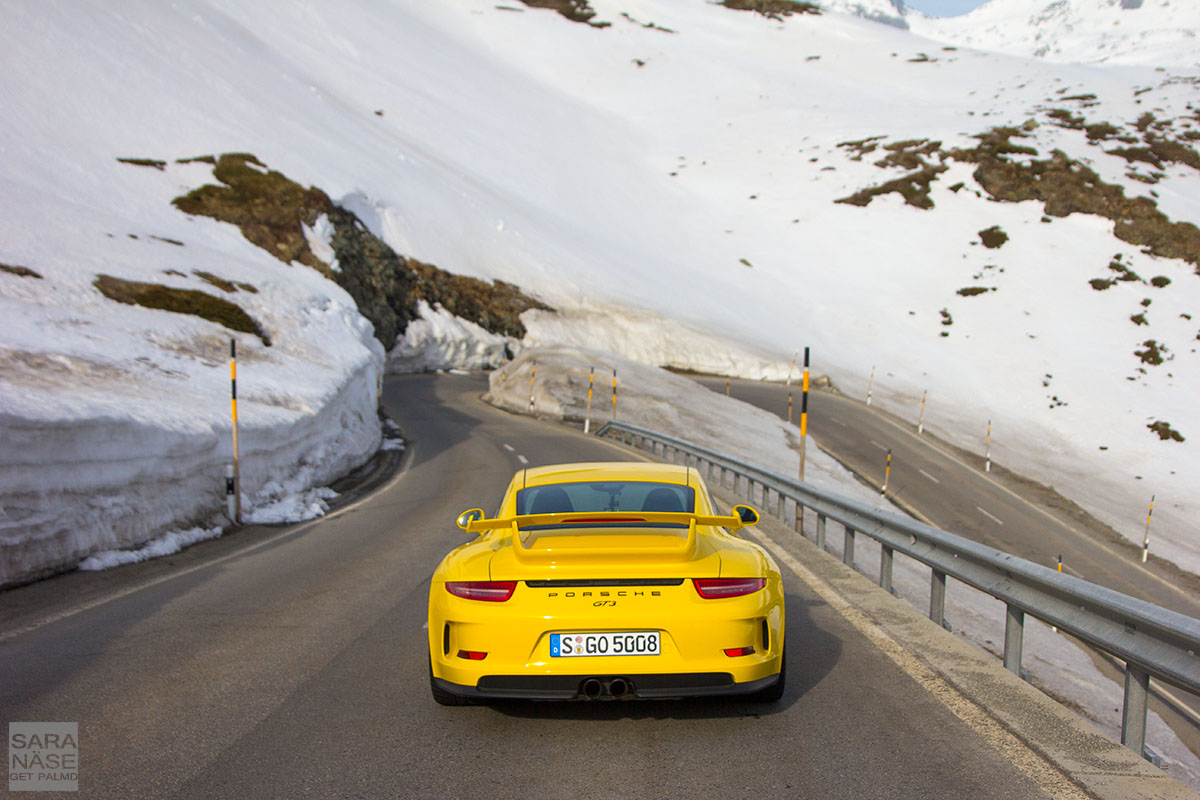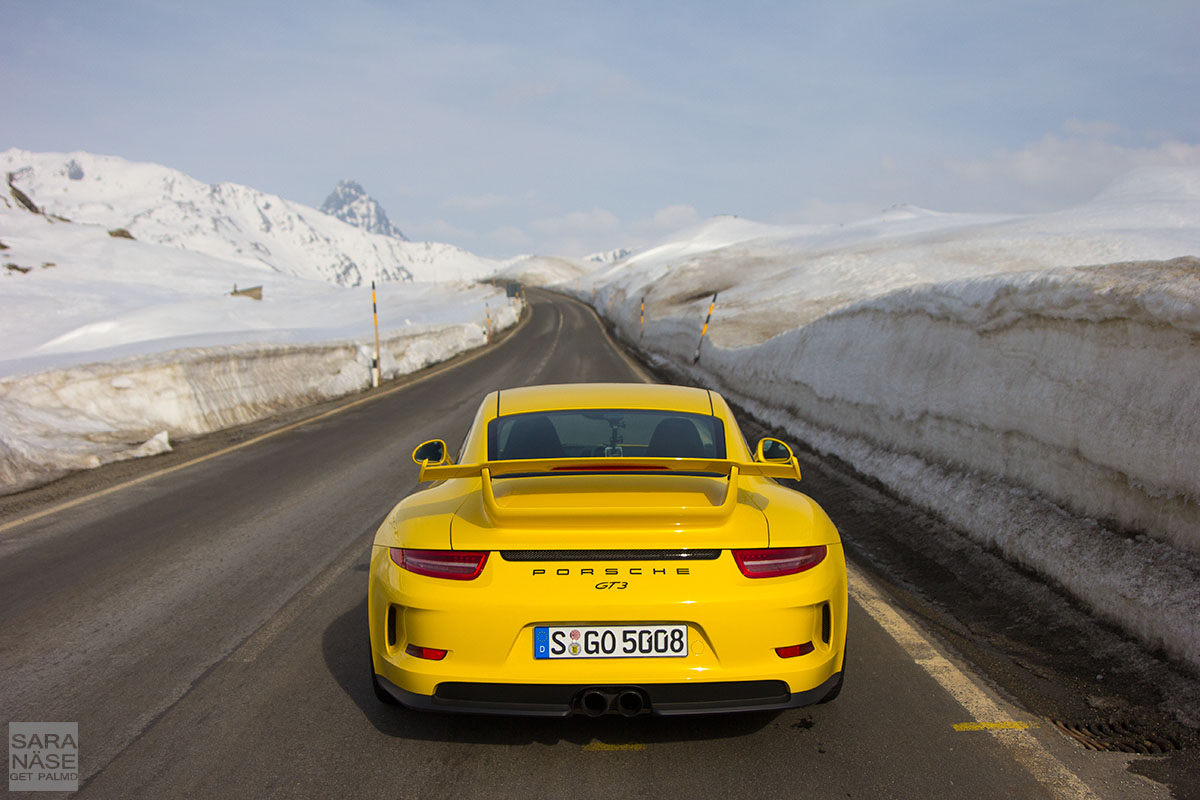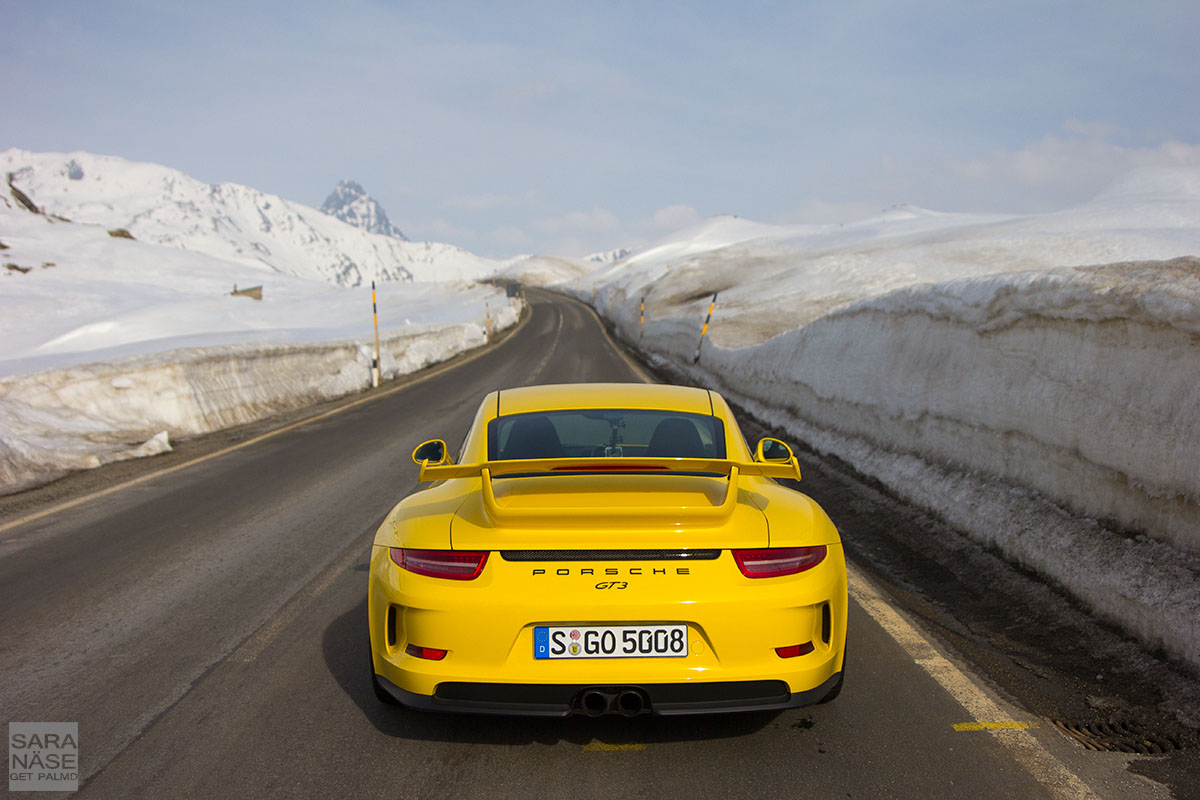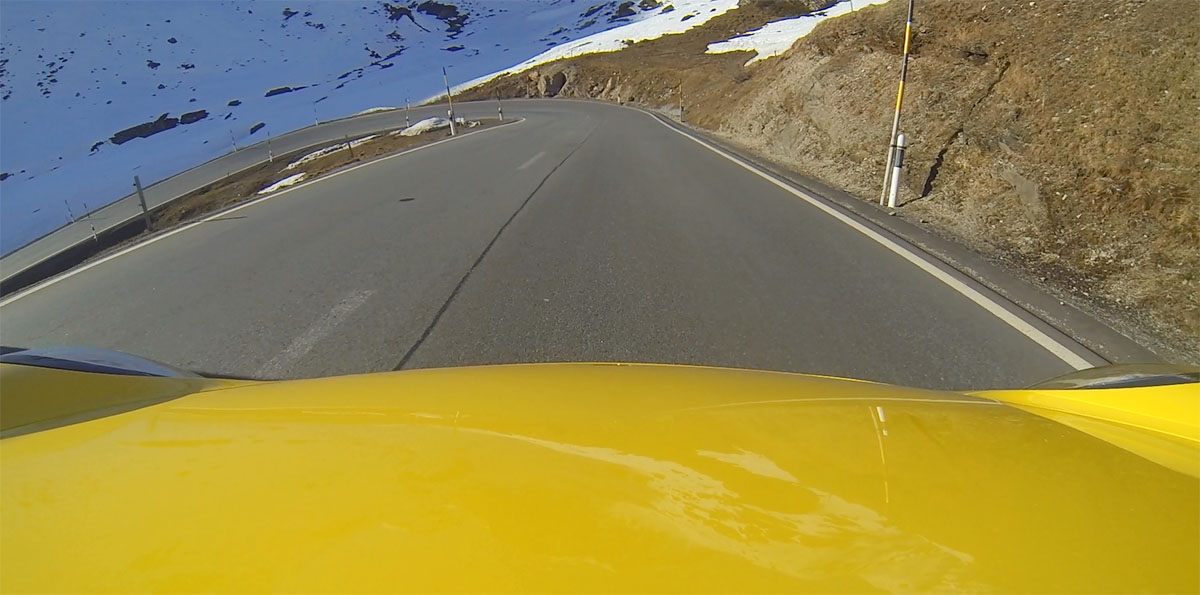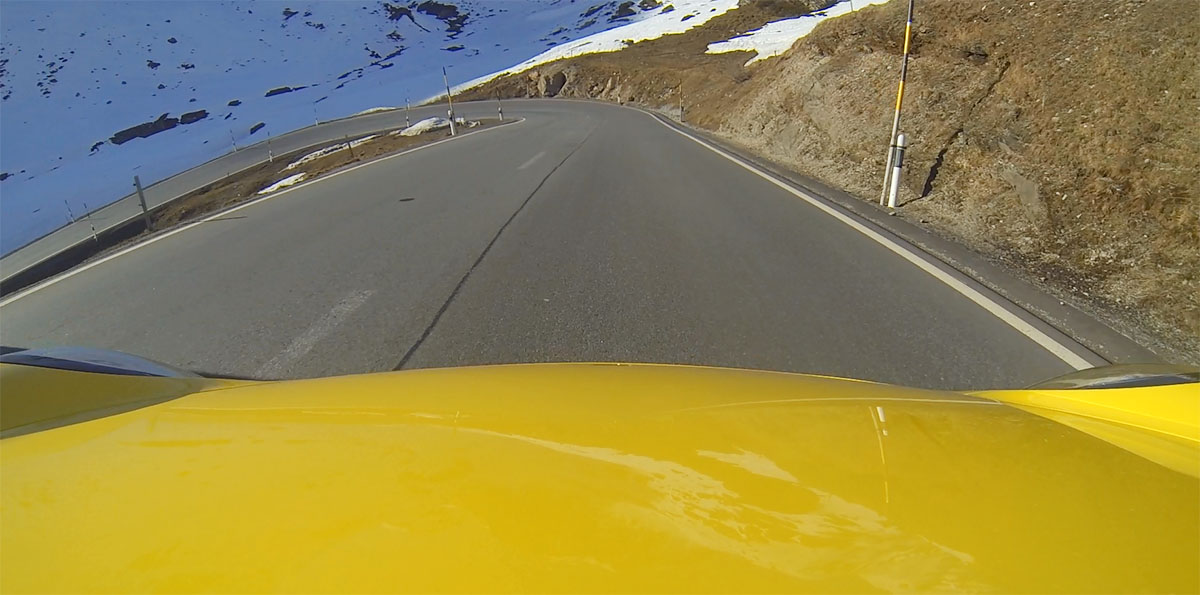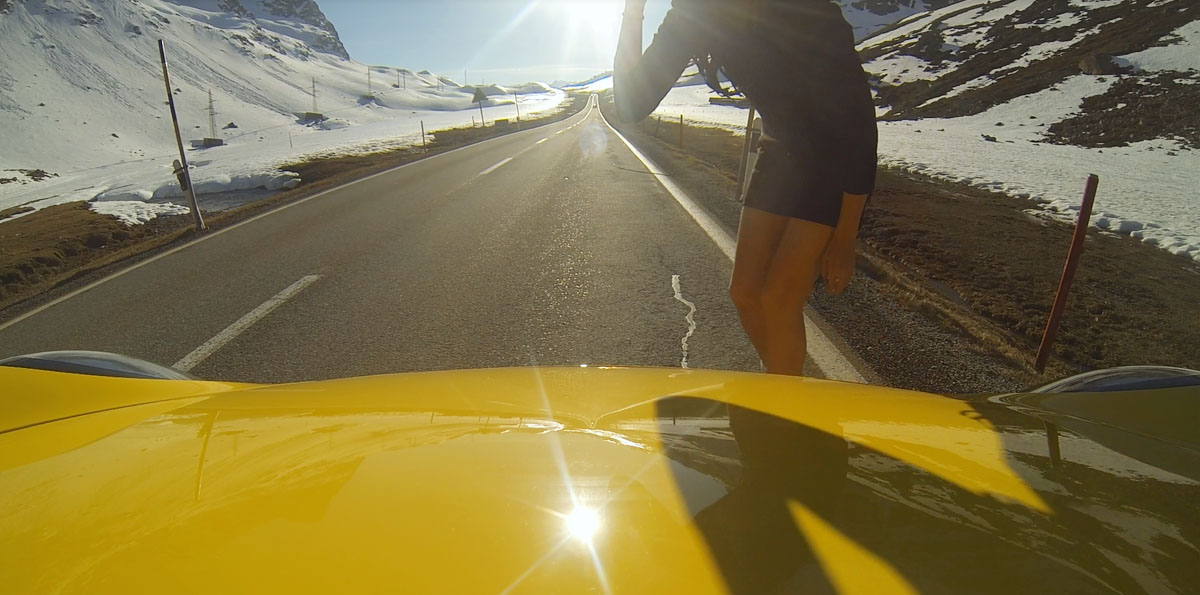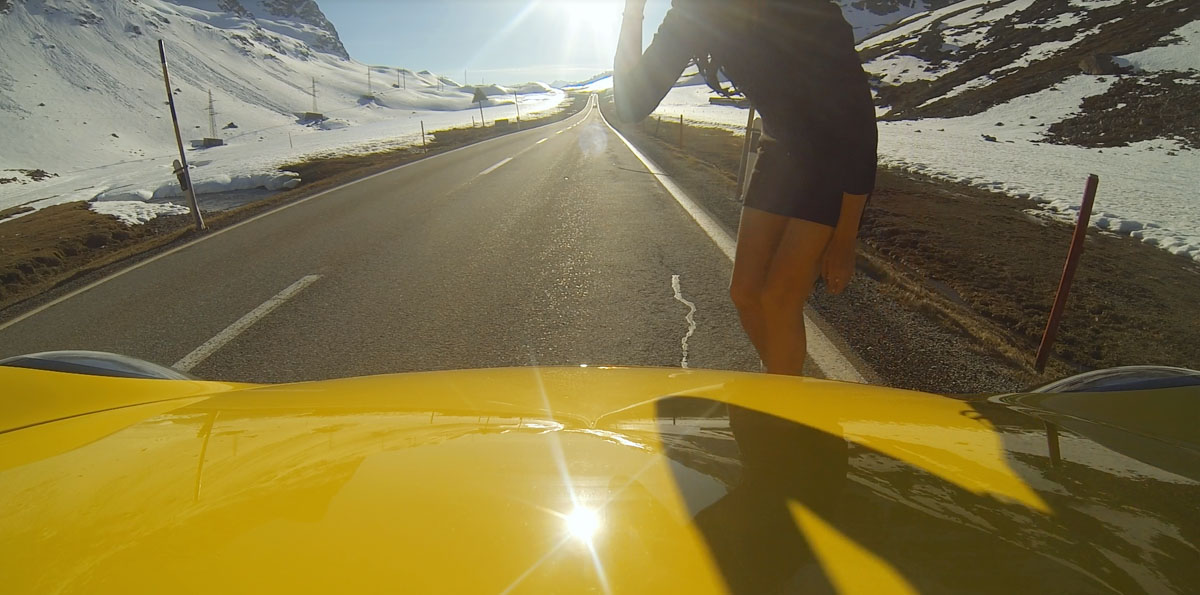 I came from the warm Italian spring weather straight to the Alps…
I drove over both passes on my way south and unable to think of a better route on my return journey, I drove over them one more time on my way back from Italy to Switzerland. I really like those roads, I have driven both before and in different weather conditions (September, October and now April) but I would almost say early spring and late autumn offers the most picture perfect landscapes here! And having a racing yellow beautiful car as your model helps..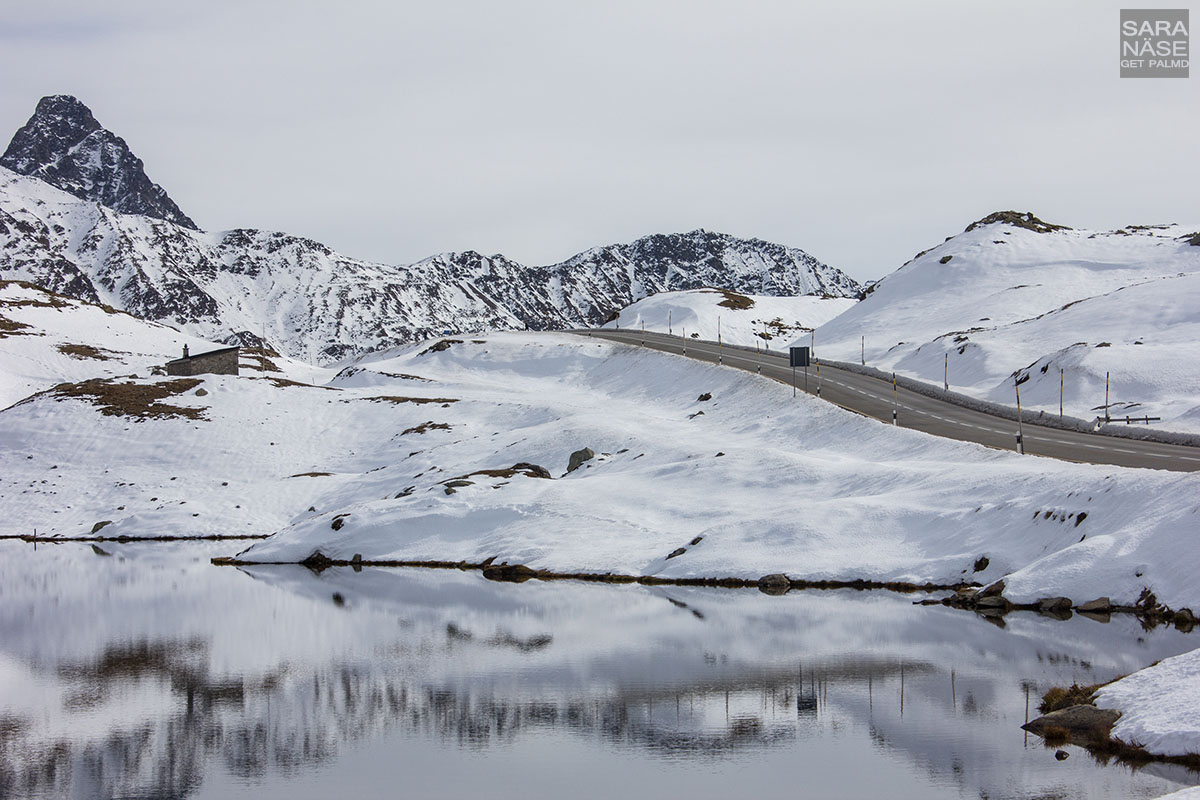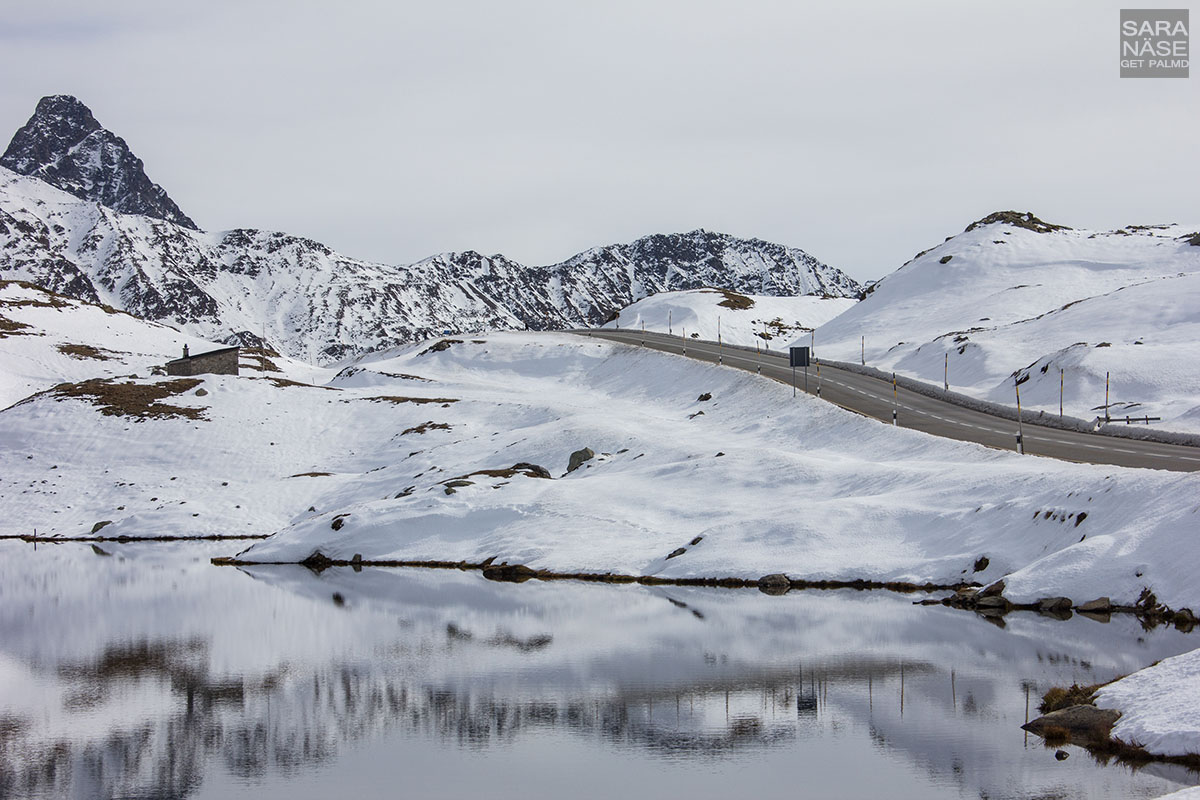 Bernina Pass / Lago di Poschiavo in October 2013
For a nice overnight stay between these drives I can highly recommend 5* Grand Hotel Kronenhof in Pontresina where I have stayed two nights on a work trip last year and I loved it. Those travellers that prefer a very modern and minimalistic design in hotels might not like this style, but I personally think it is lovely when you can see the history of a hotel when you look around. Makes you feel like you are in a very special place.