With the Nissan GT-R I was following some of the same routes I had done with 991 GT3 the month before. Booked an apartment for one night in Tremosine sul Garda. Village Hotel Lucia in a nice location, I was sitting on the private terrace with my laptop for many hours, just enjoying the lake view.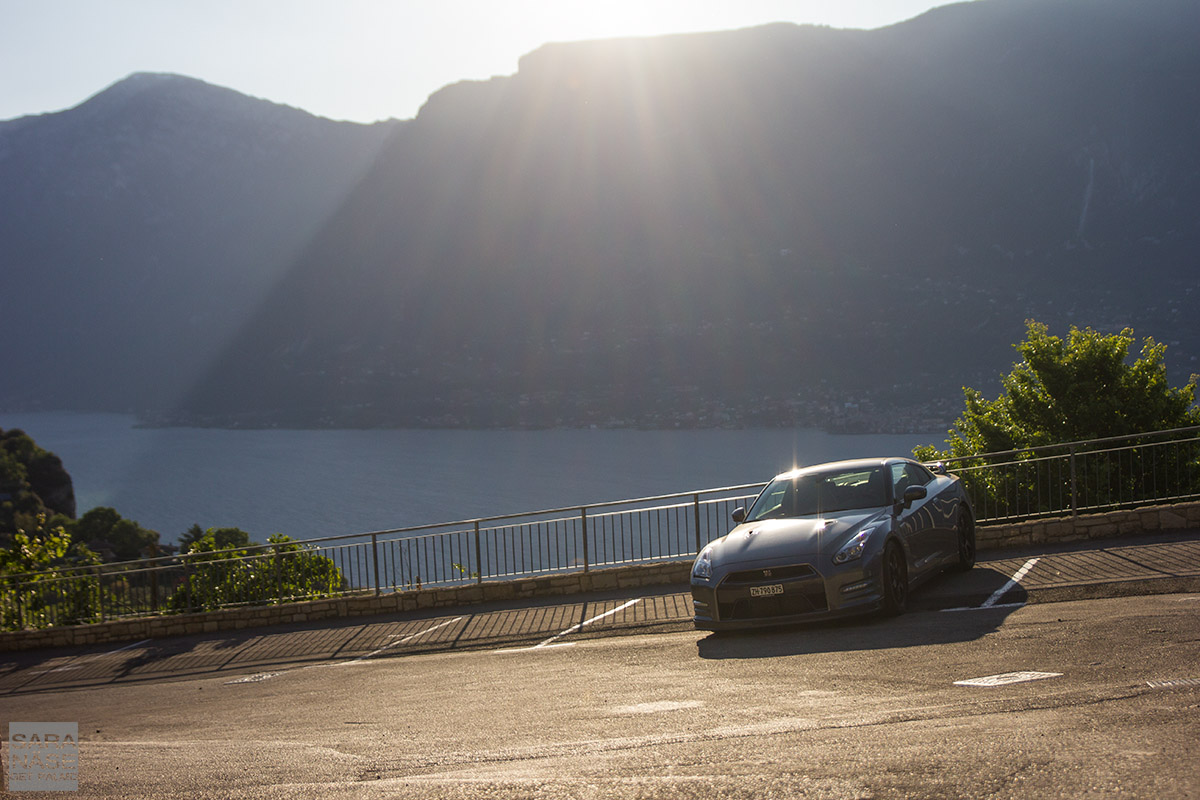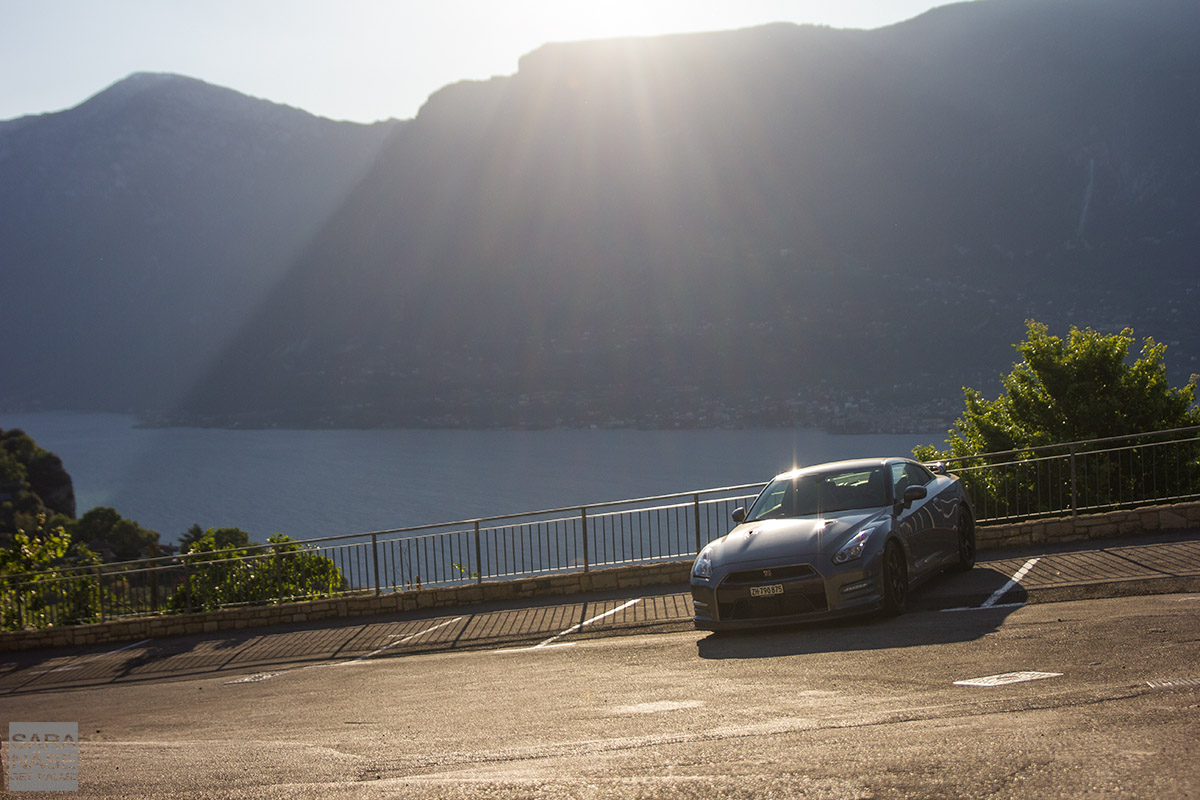 The location "forced me" (…I really did not mind) to drive up and down Strada della Forra this time also. Of course I had to use the opportunity to take one quick "entering the batcave" shot. Mysterious photo locations like this really suits the GT-R and I love the rear design!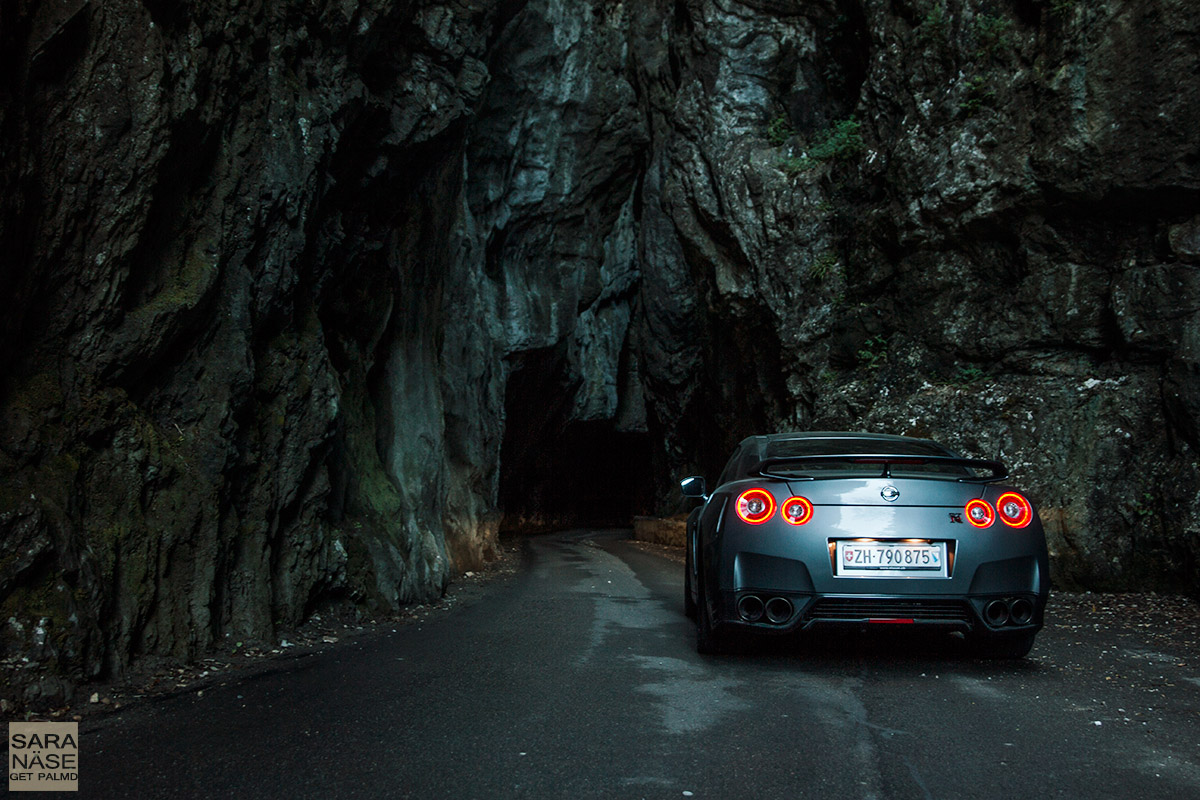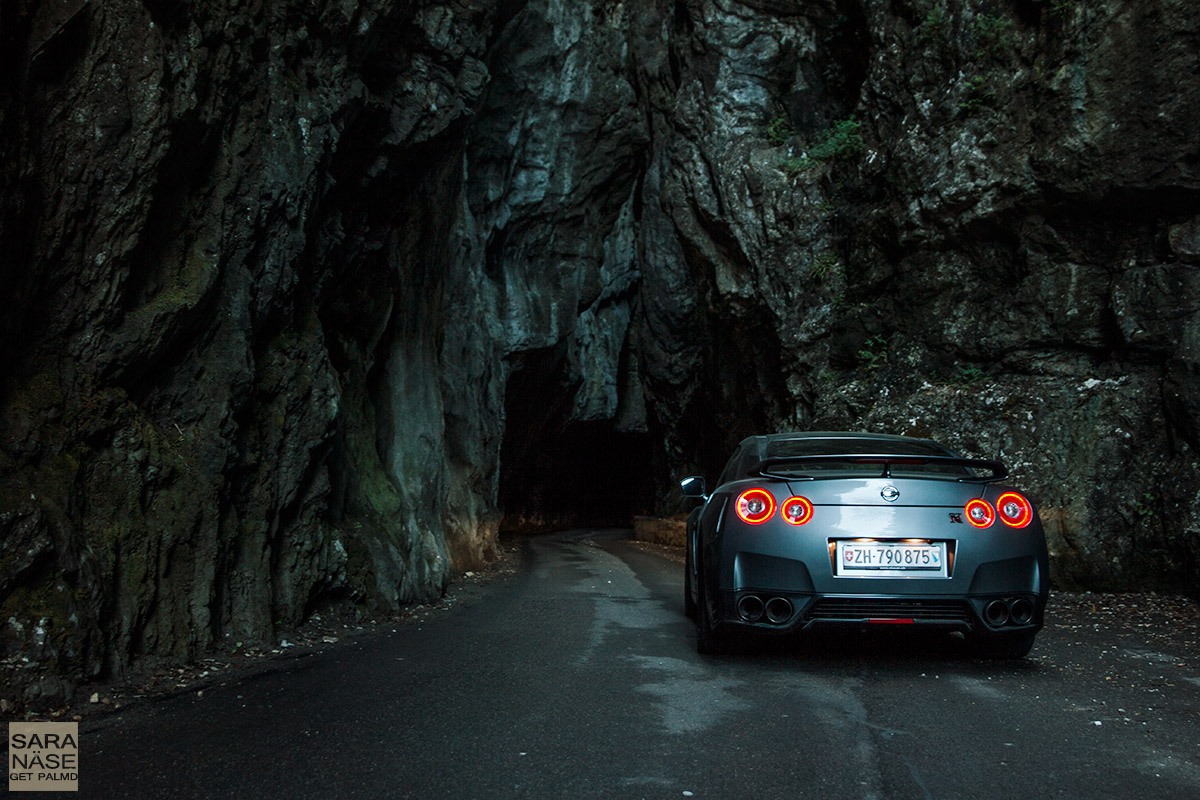 The next morning I did some filming of the car and the morning light over the lake could not have been any more perfect that day. It really brings out the lines in any (clean) car you bring there and creates beautiful reflections.
I first tried to film without my assistant, but not good enough for the dog… Not many out there who do car films with their dog, or is there? ;-)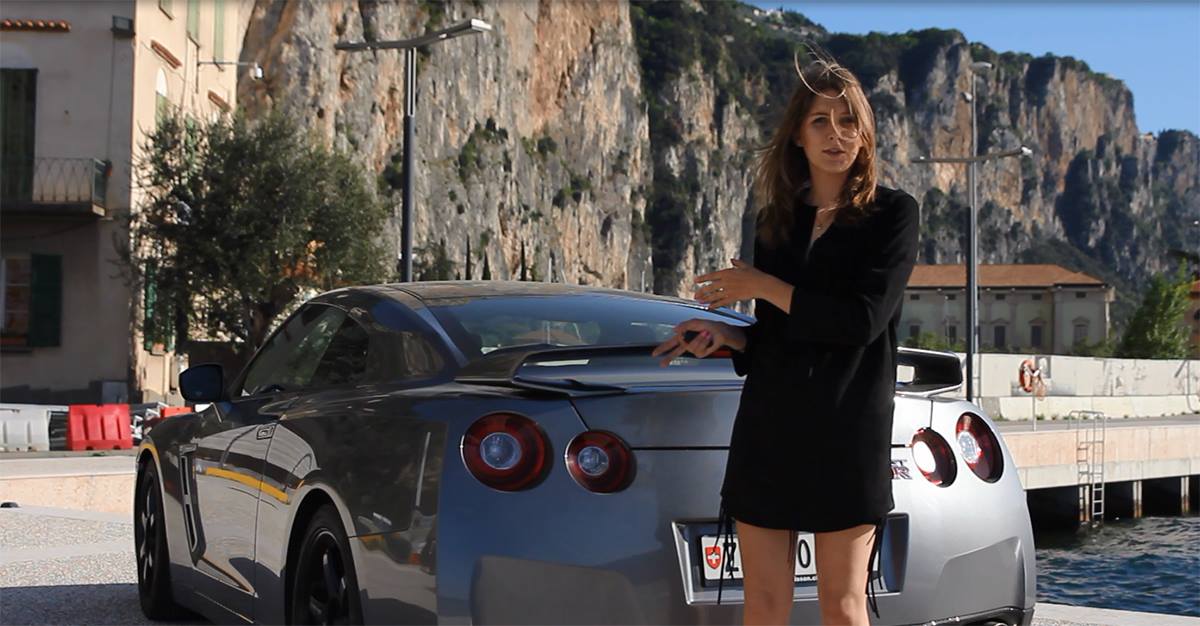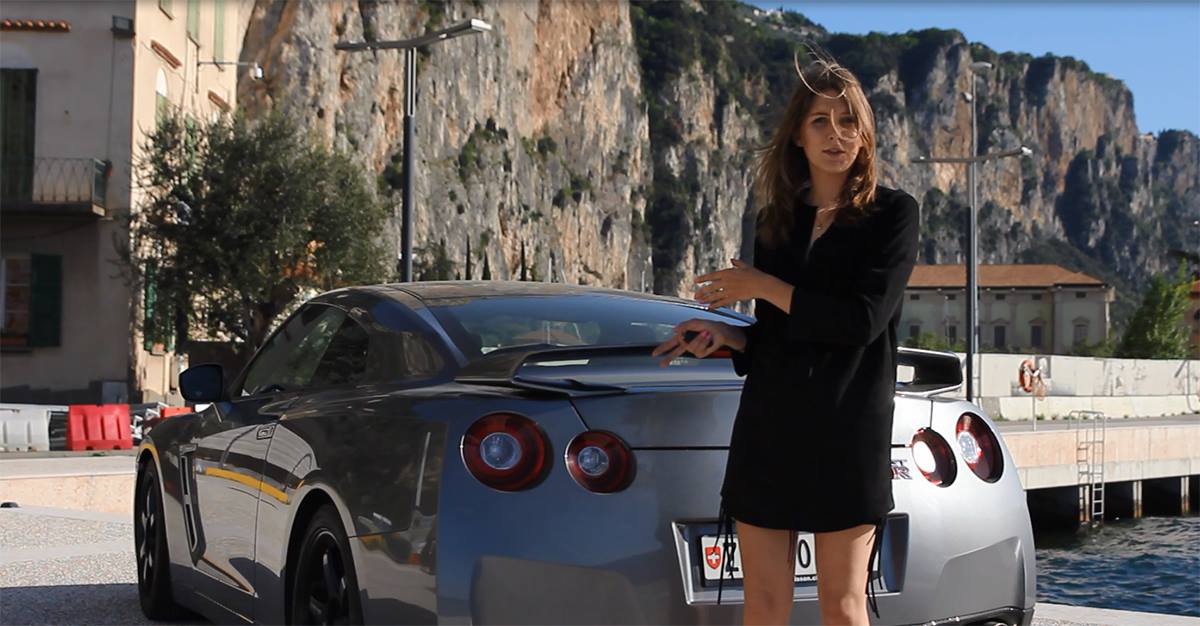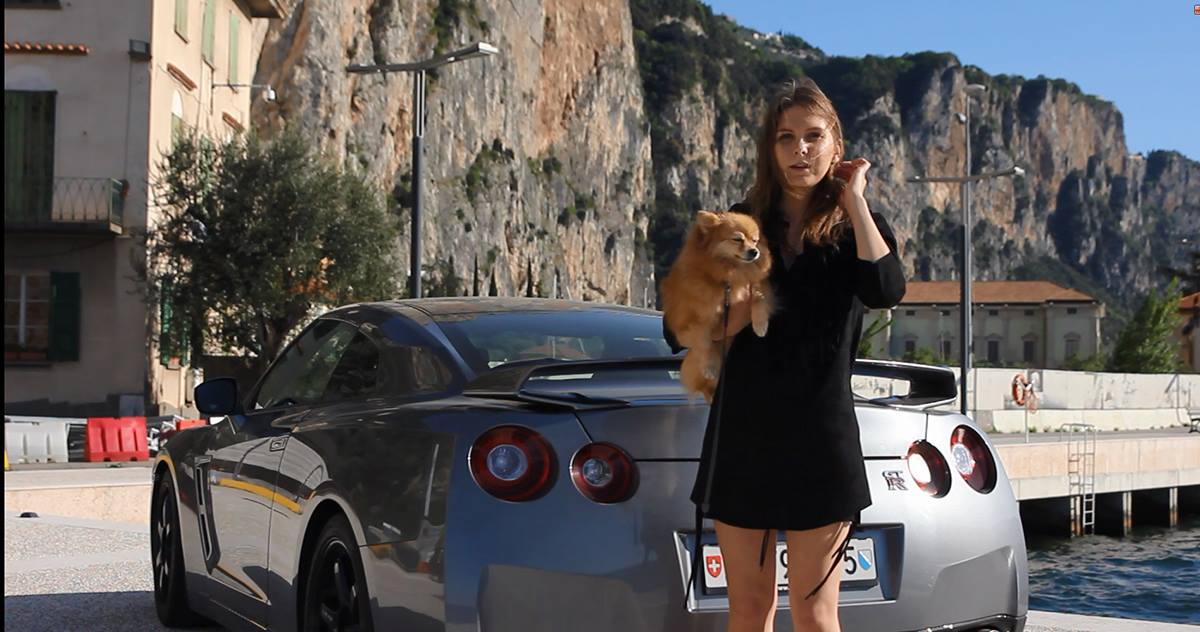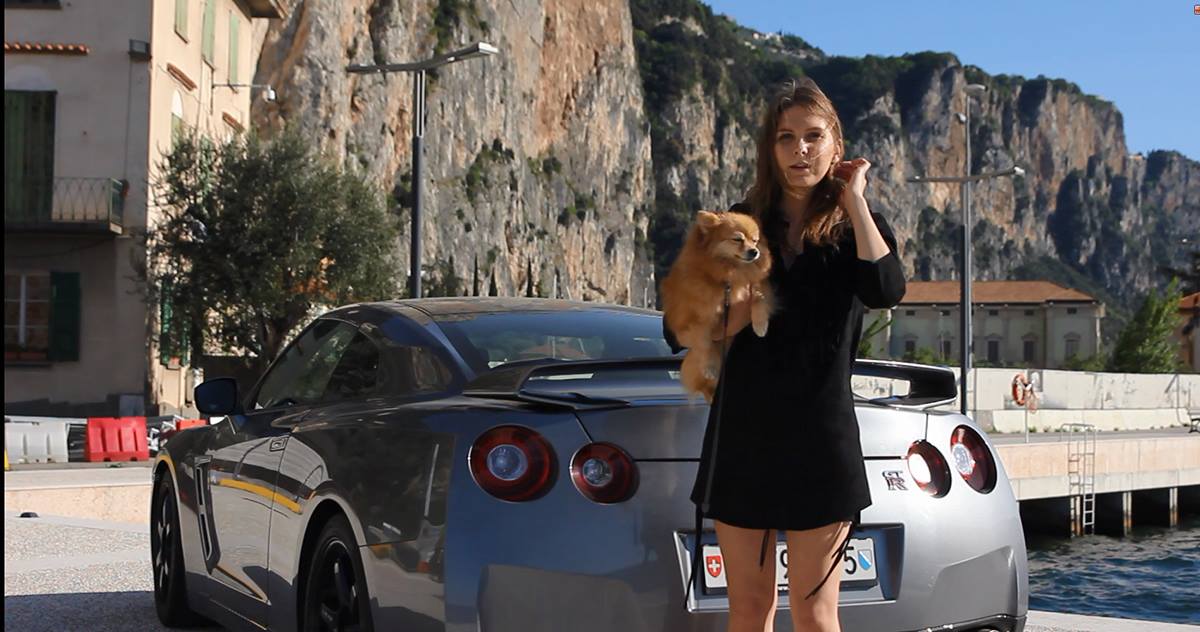 I also had to get a photo memory of me and the car. You always annoy someone when you put on the heels and pose with a car but to be honest I like to keep them as fun memories, it will be fun to look back at all the cars I have driven when I am old. Not much different from a man posing next to a car, I just happen to think heels look better than my actual driving sneakers – for the photo, not for the driving.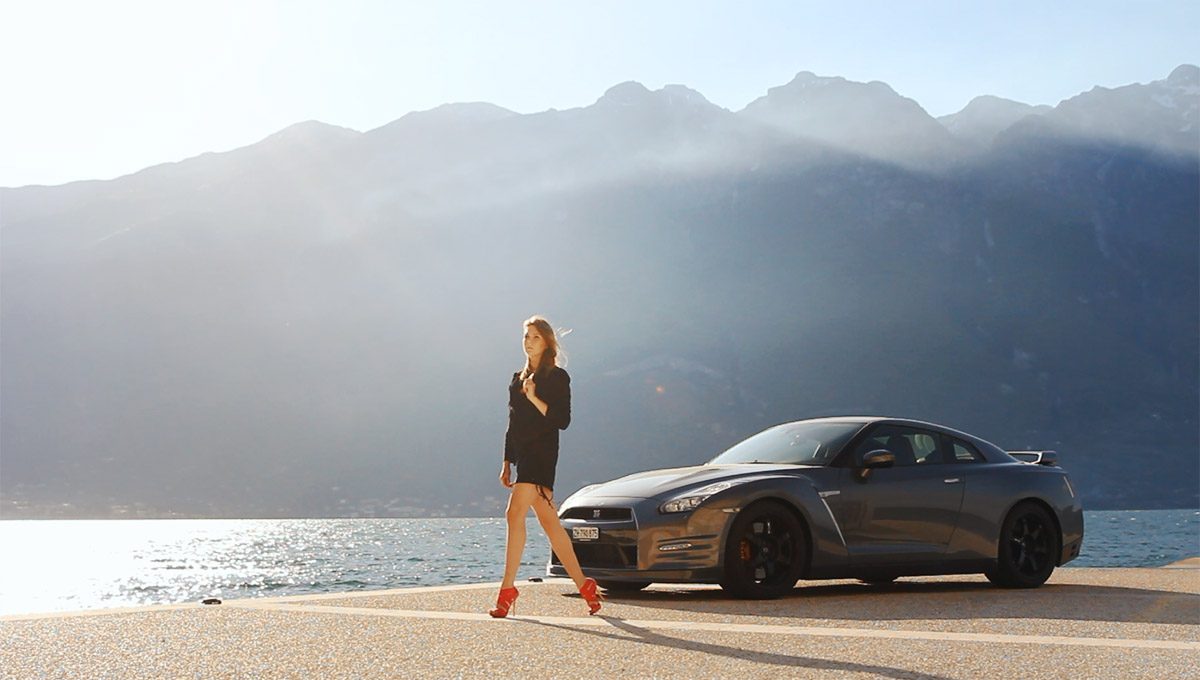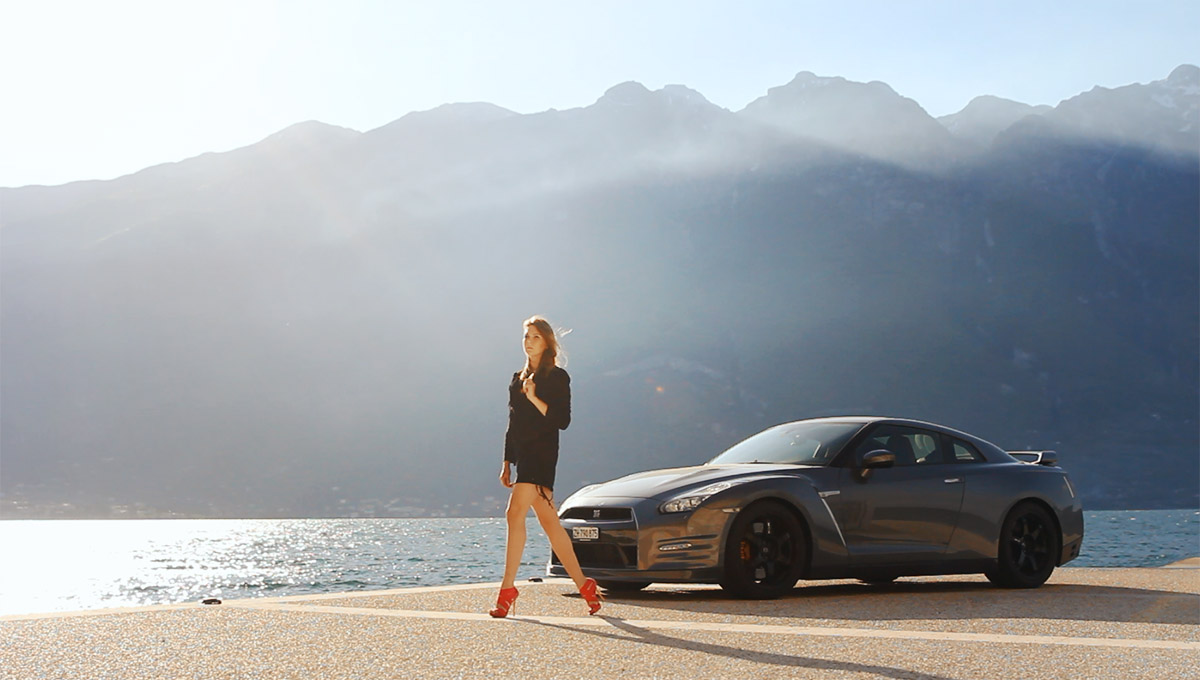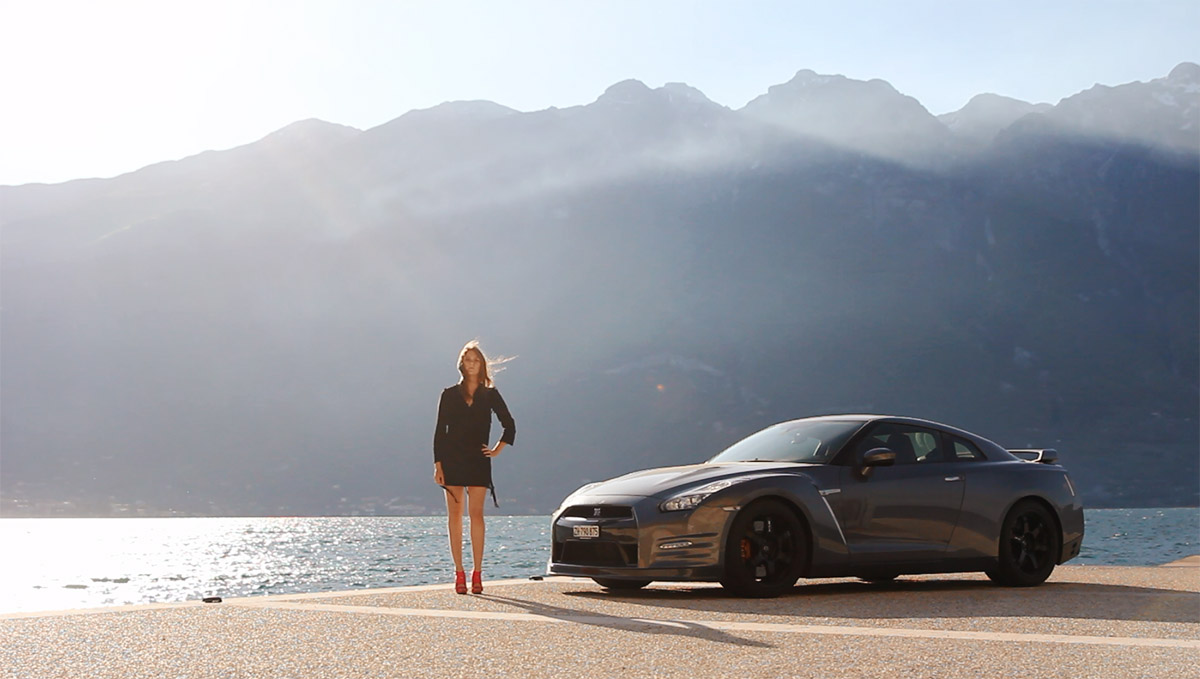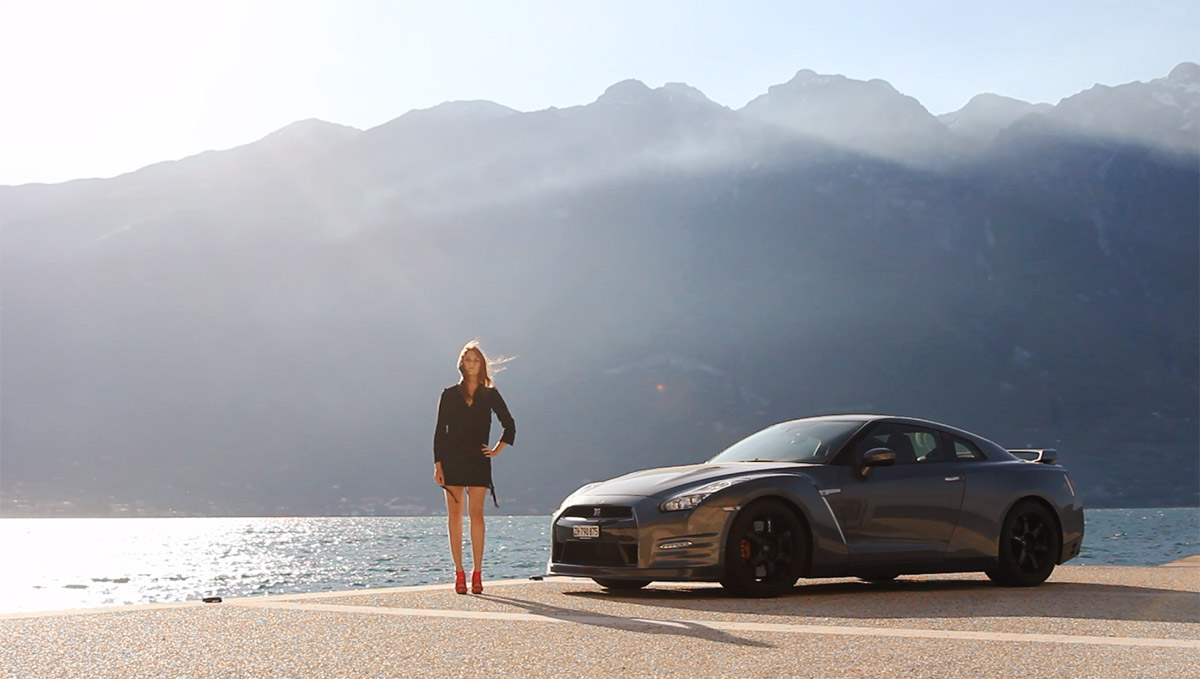 Most of the time I try to avoid creating the same shots in same locations with two different cars, in this case I have photos in this exact location of the Porsche 911 GT3 also, but that morning the light was so right that I could not stick to only video. I had to take a few photos also.
Enjoy the beauty!