When I said I had test driven a Tesla Model S P85D – and that I actually quite enjoyed driving the car – the reactions were what I sort of expected. "How can you like a Tesla? It is electric, it is quiet, it is like a big computer that does everything for you. It is not your type of car at all."
The thing is, I like different types of cars. Lightweight manual sports cars, classic supercars and "race cars for the road" might be my personal favourites, but that does not mean I can not enjoy driving something else as well. So when I got the opportunity to take out a Tesla model I had not yet driven for a day's drive from the Finnish car sharing company Shareit, of course I wanted to try it. I thought about my first short Tesla drive back in 2013 and the acceleration power was impressive already in the Tesla Model S P85 that was capable of doing 0-100 km/h in 4,4 seconds (with zero lag, it is an instant acceleration that truly pushes you back in the seat). The new all-wheel drive P85D is even faster – 0-100 km/h in 3,3 seconds. If that is not fast enough, Tesla also offers "Ludicrous" models that can make it in 3,0 seconds or 2,7 seconds.
That is supercar speed, but of course there is an important factor missing – the sounds from a petrol engine. But even without getting that I can enjoy watching the looks on people's faces when you accelerate from standstill and leave other cars far behind.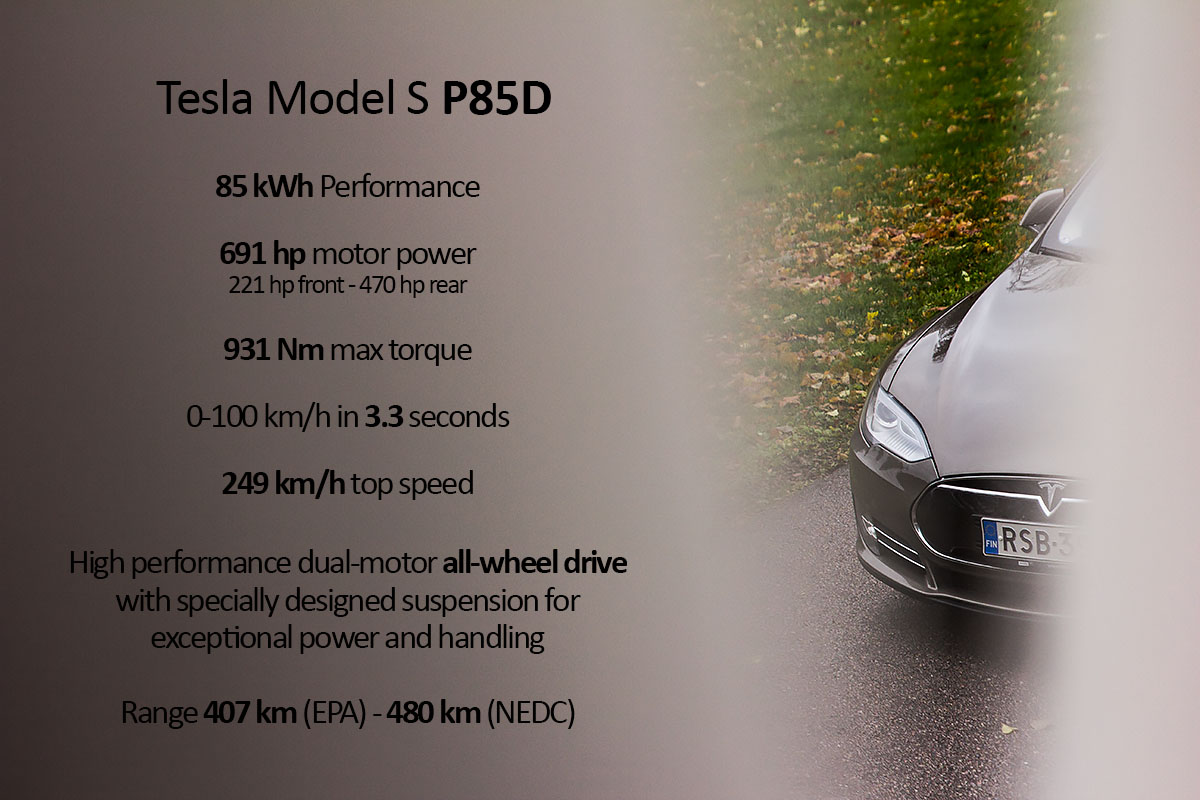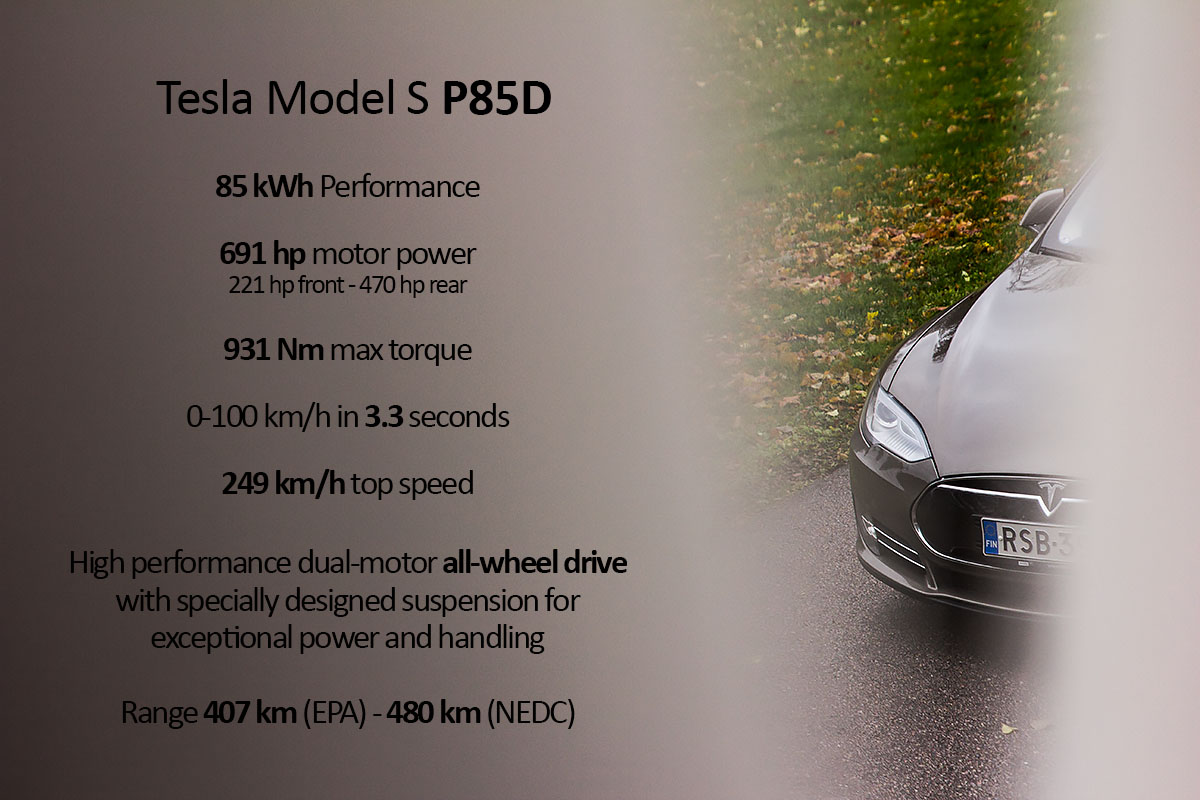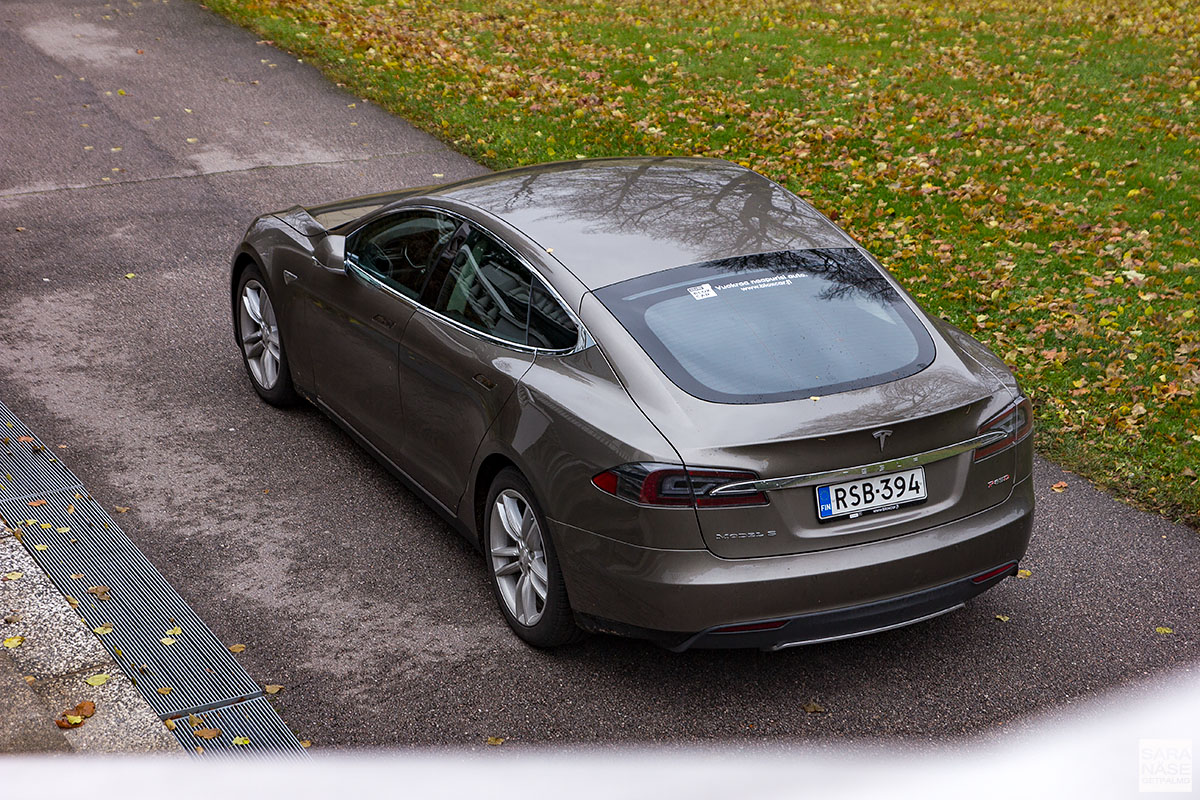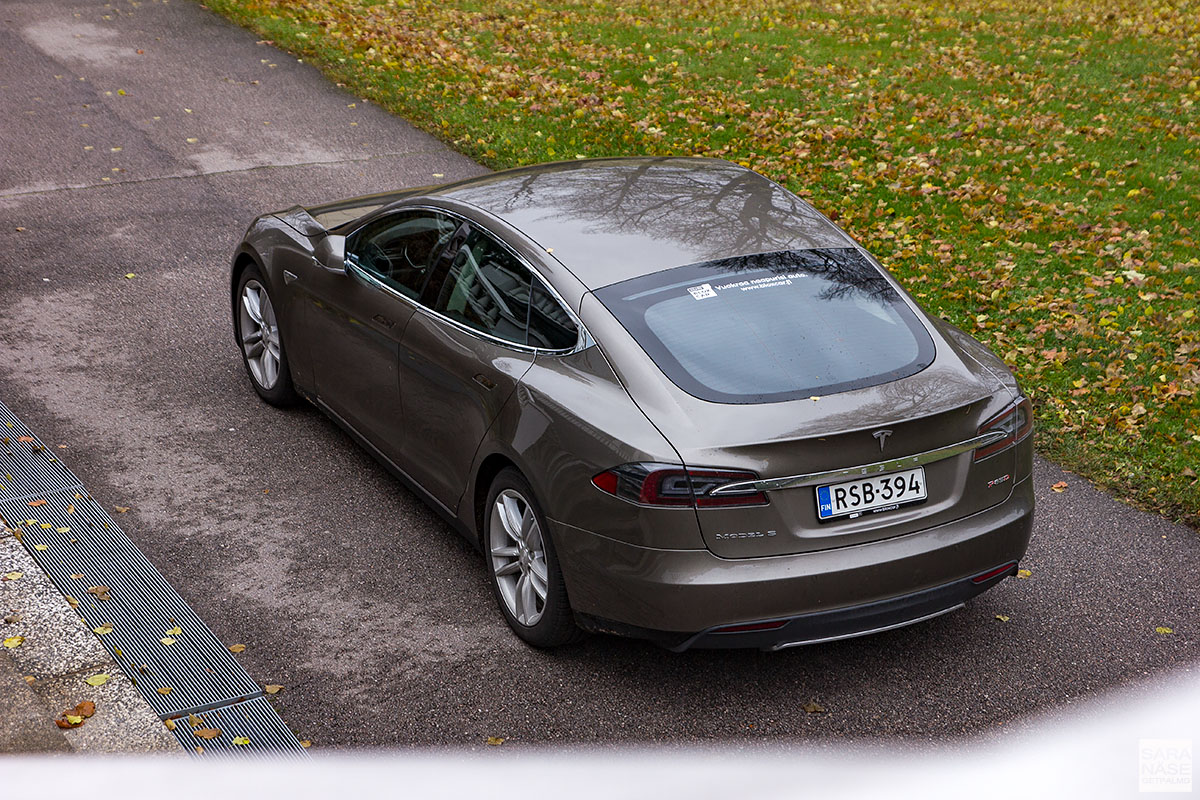 It is not that I would be very fond of Tesla as a brand, because quite frankly at the moment they build cars that do not appeal to me so much that I would even consider getting one. At least not in my current life situation when two seats is still enough, so why even consider anything else than a sports car. However still I am really fascinated by what they create at Tesla. Stunned that cars like this exist in a way. They have been around for a few years already yet the thought of electric cars is still so fresh. Instant acceleration, ridiculously fast, I stop at a parking and can sit in the car and browse the world wide web for a few minutes using the massive touch screen, and then the journey continues – without a sound.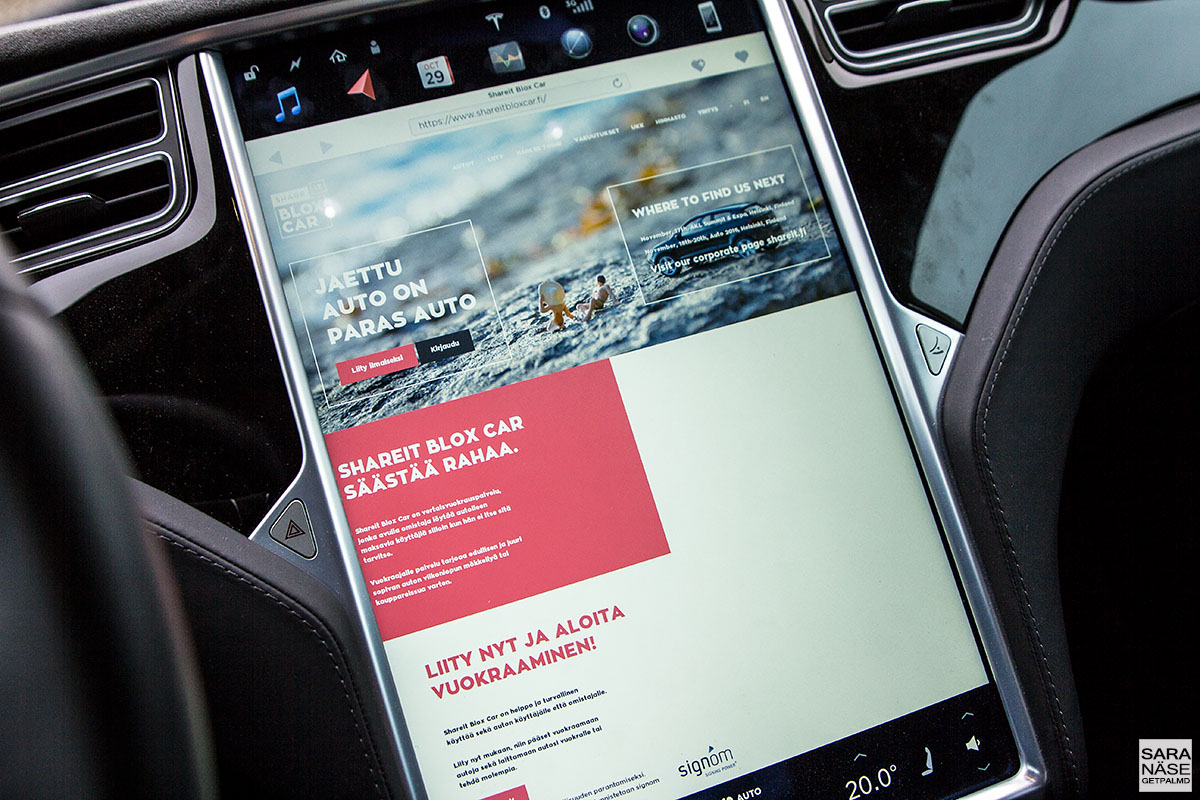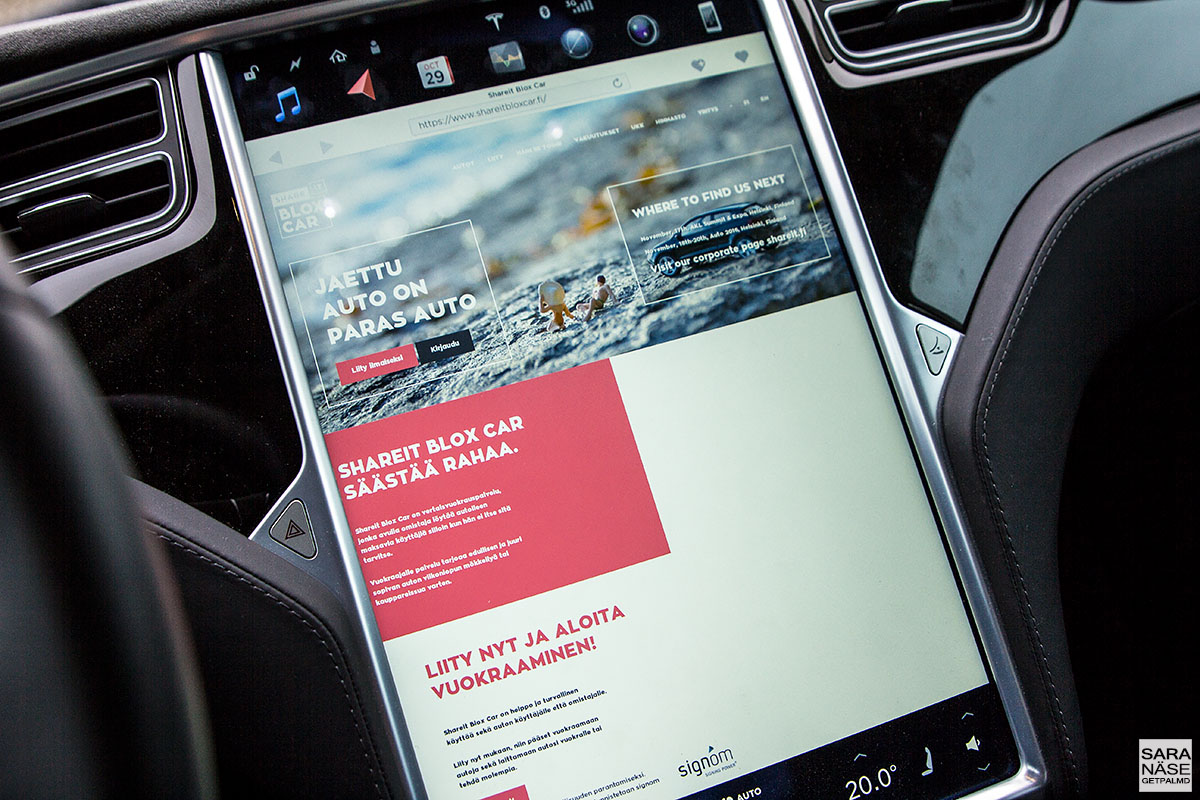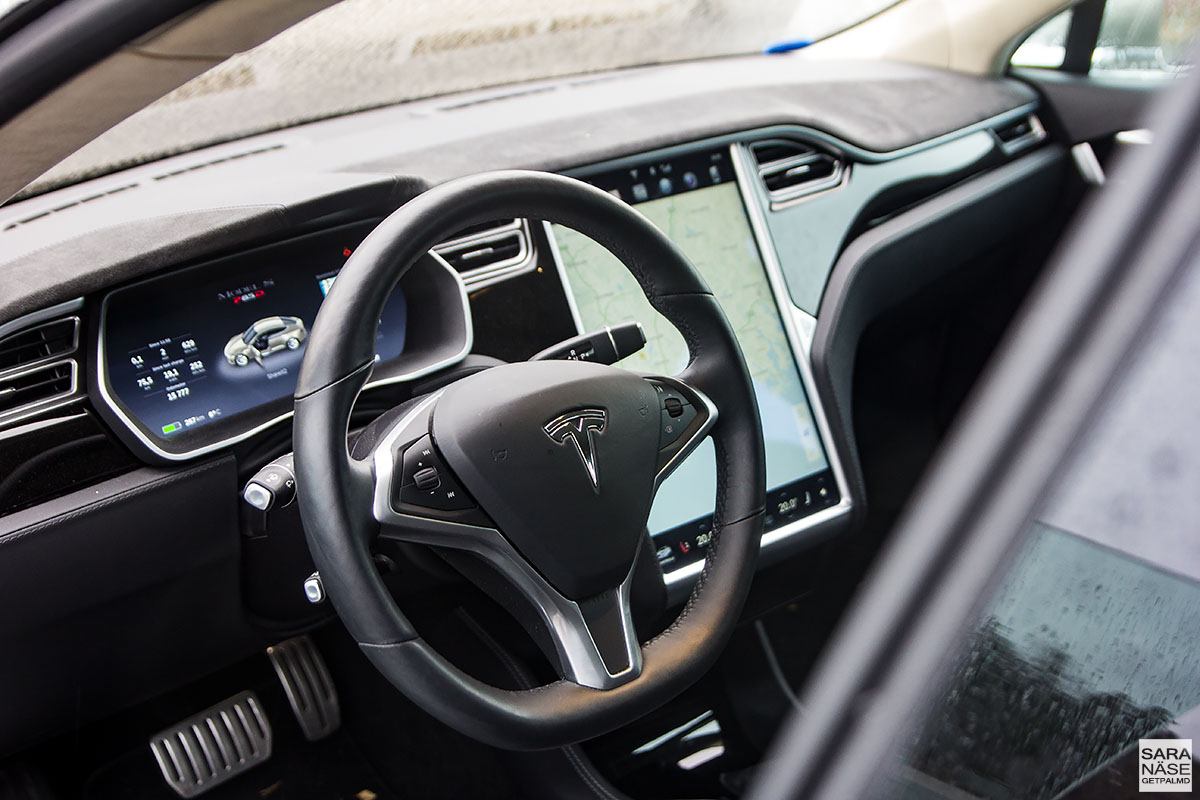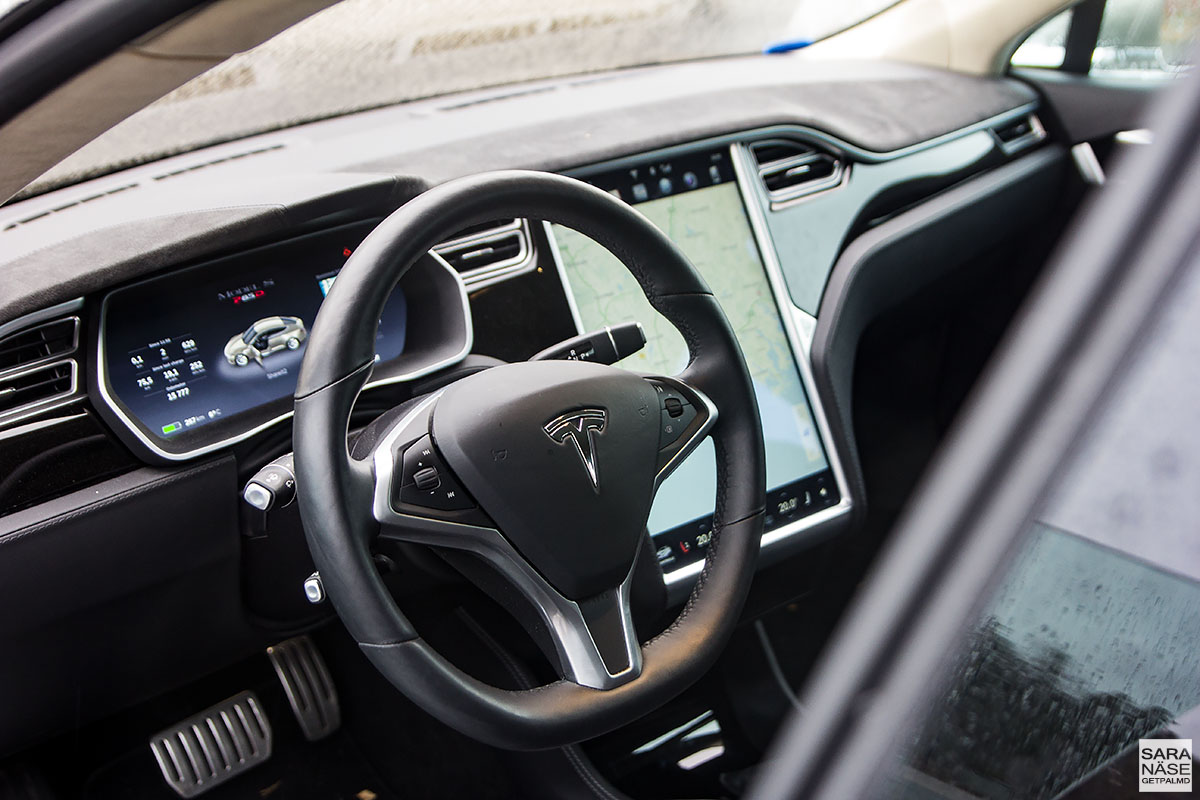 You charge it for free in many places. For example in Finland where this car is you could get from Helsinki to Lapland without any cost at all, thanks to Supercharger stations spread along the route. All of those can be easily found in a map in the car computer – which also shows the smaller charging stations, not only Supercharger locations. Cross the border to Norway – where Tesla cars are extremely popular – and the joy continues. Free driving is what this is at best, if you live in an area where you can charge for free. I am not saying it beats the feeling of driving a sports car, but for many people this is a brilliant choice for everyday life. It feels like a normal premium car until you floor the accelerator – because you will, at least a few times just for fun – and it starts to offer supercar performance. Not supercar feeling, but performance – and for many that seems to be enough.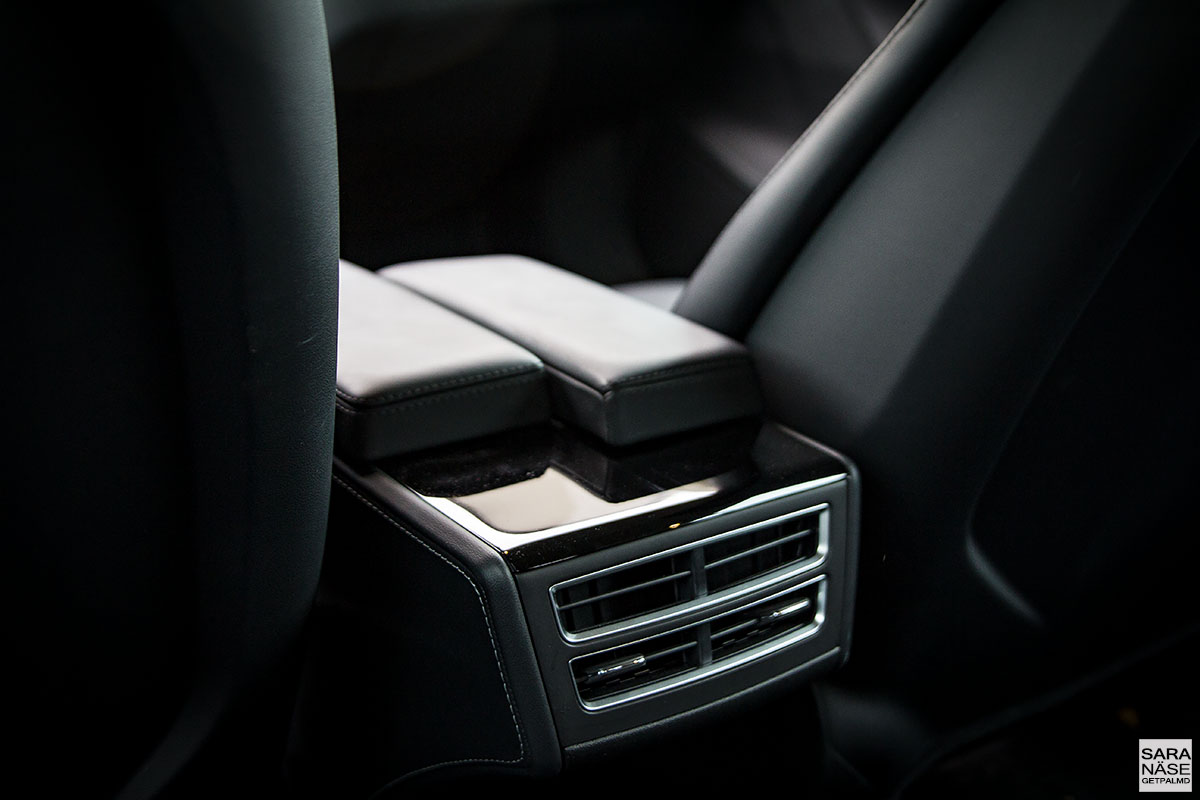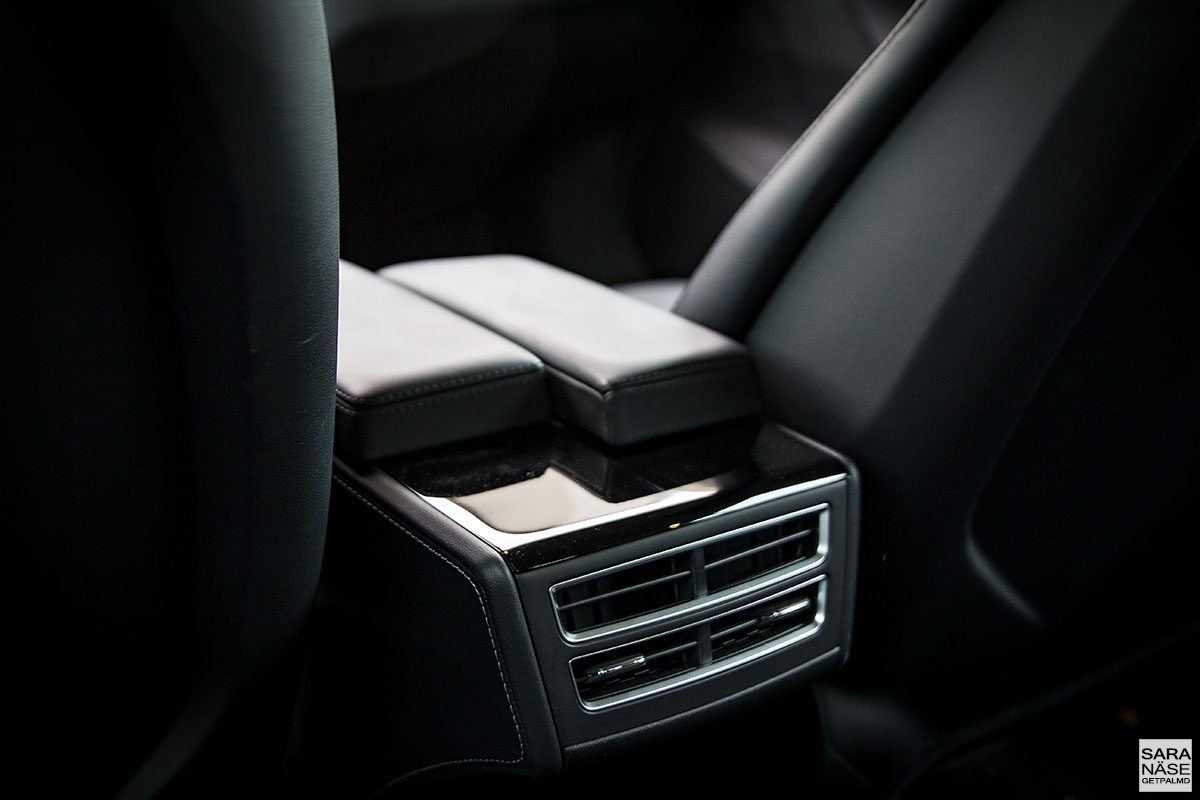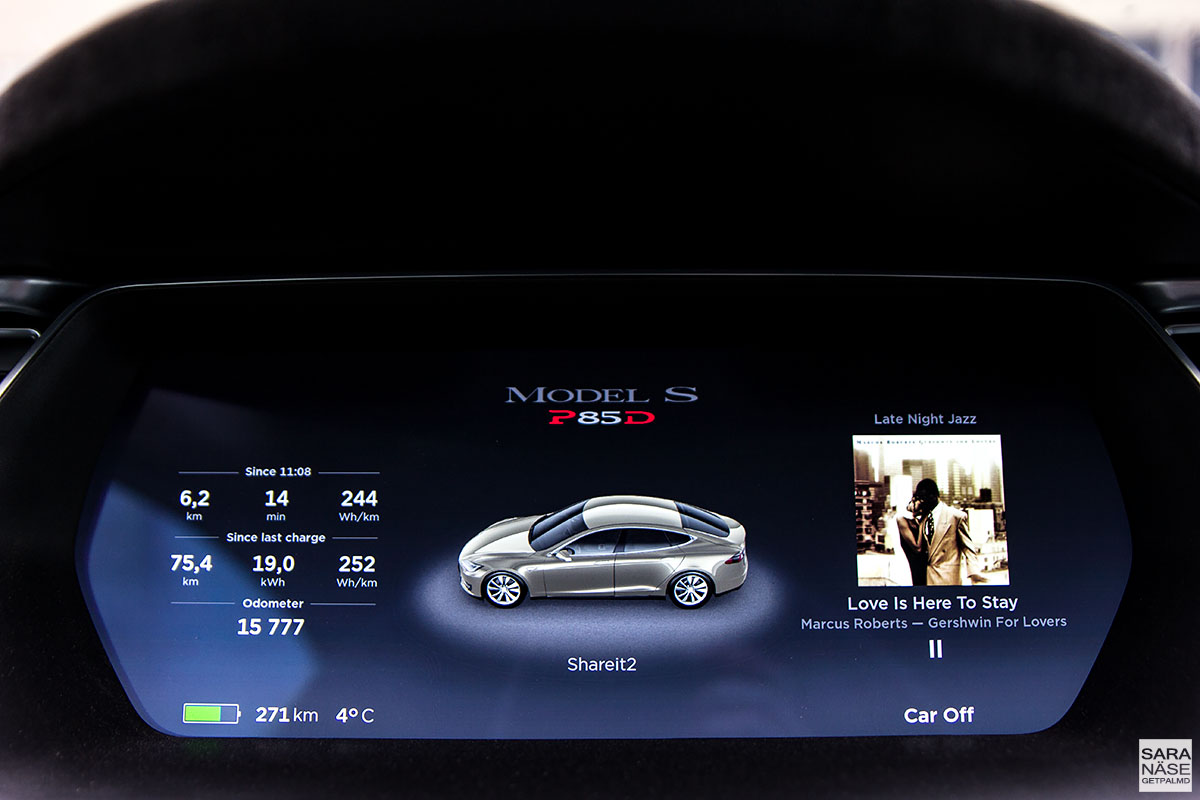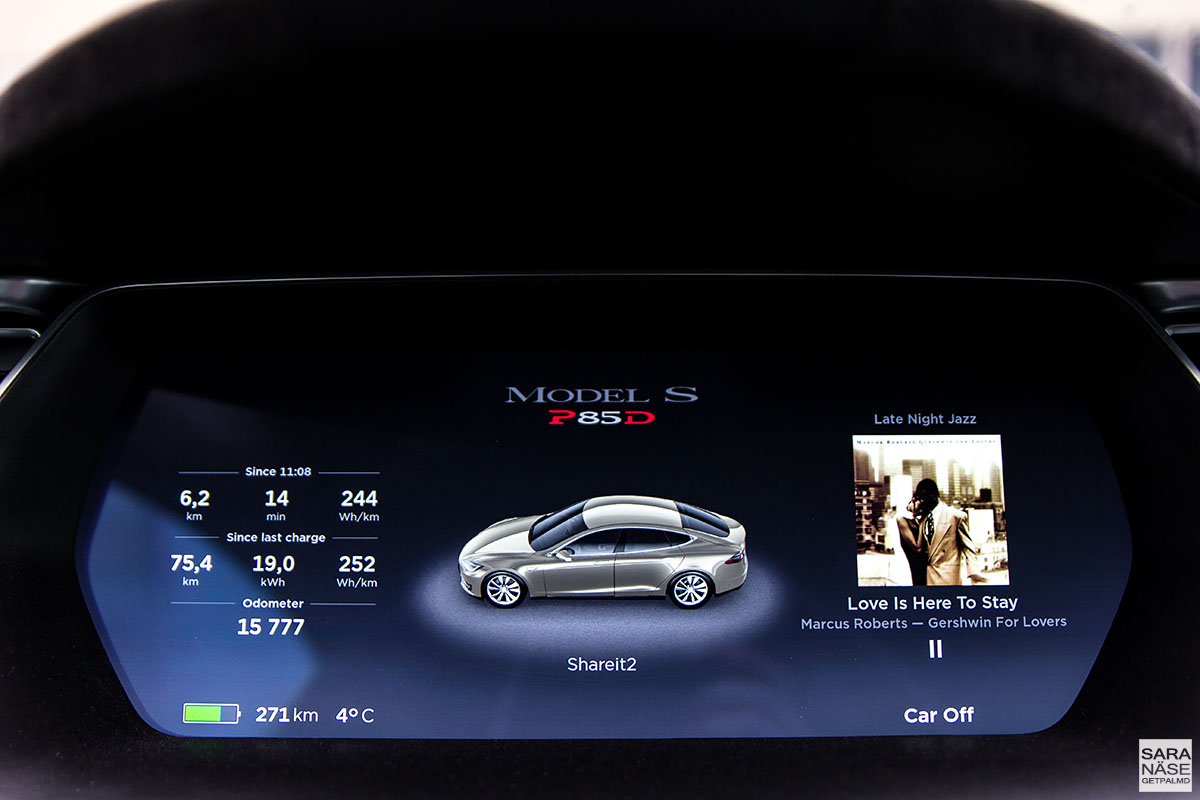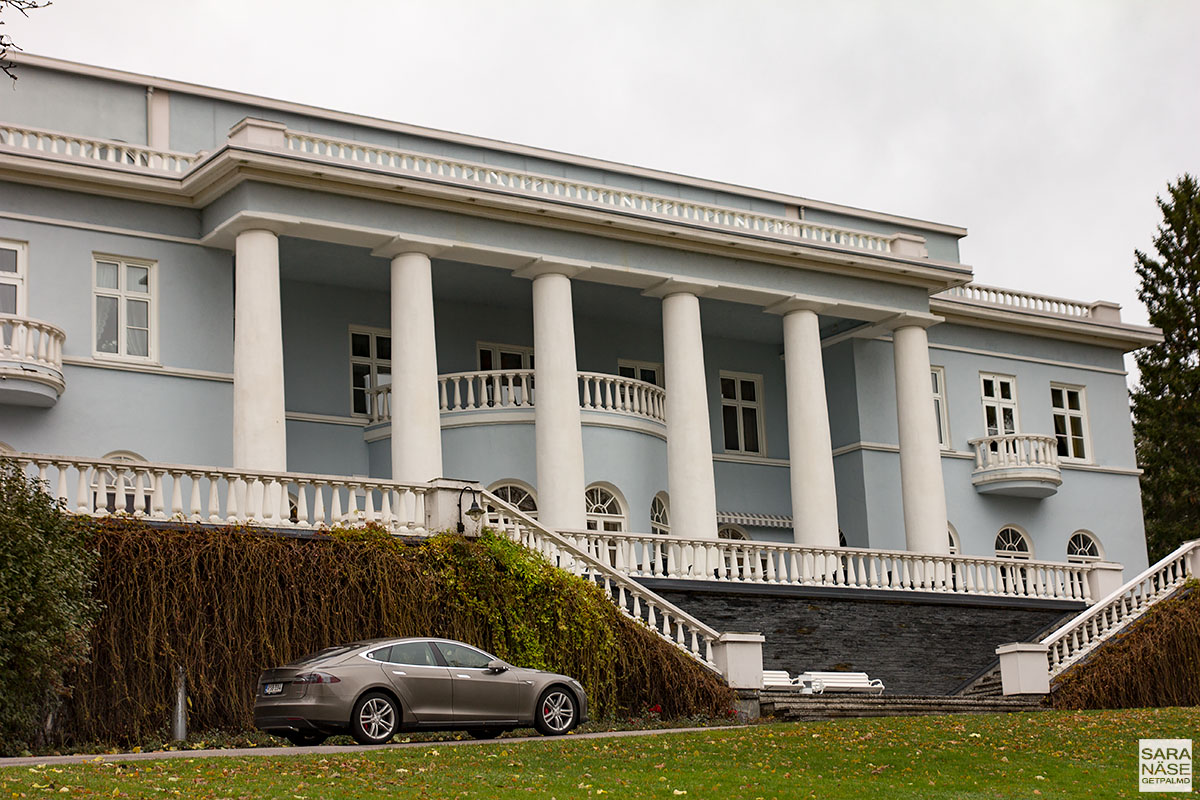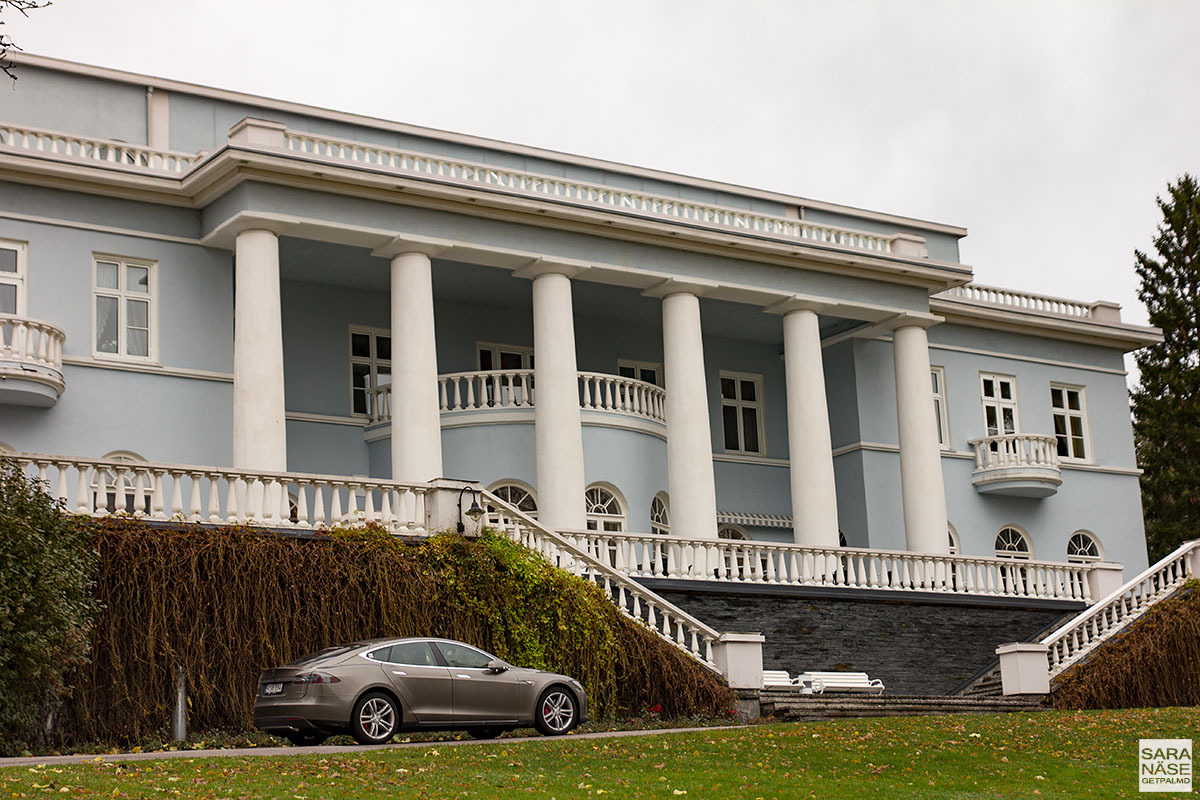 It would feel strange not to be impressed by the Tesla Model S. A Tesla also comes with features I am not interested in, like for example the Autopilot function which makes the car self-driving (only safe to use on highways). I do not personally think hands-free driving is a good idea, both for safety reasons (driver should always keep their eyes on the road and stay focused) as well as the reason why I like cars in the first place – I enjoy driving and want to feel in charge. Maybe Autopilot is part of someone's future but definitely not mine.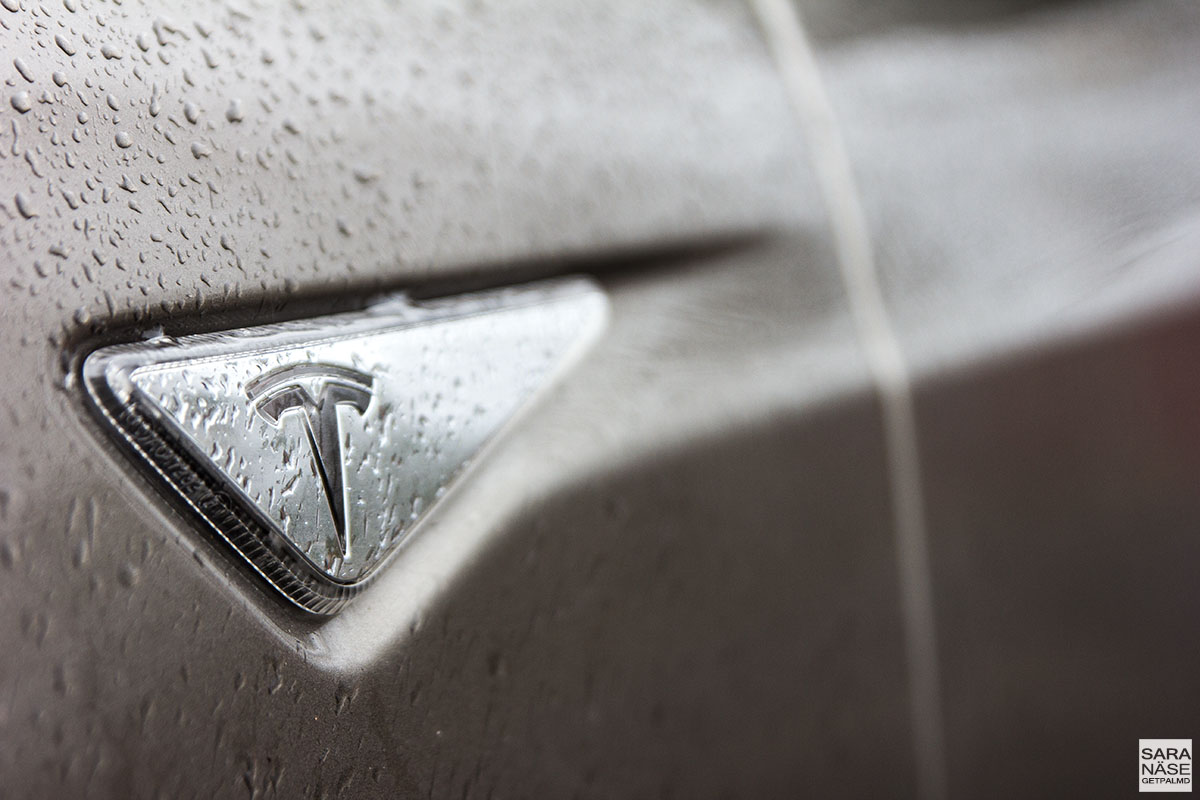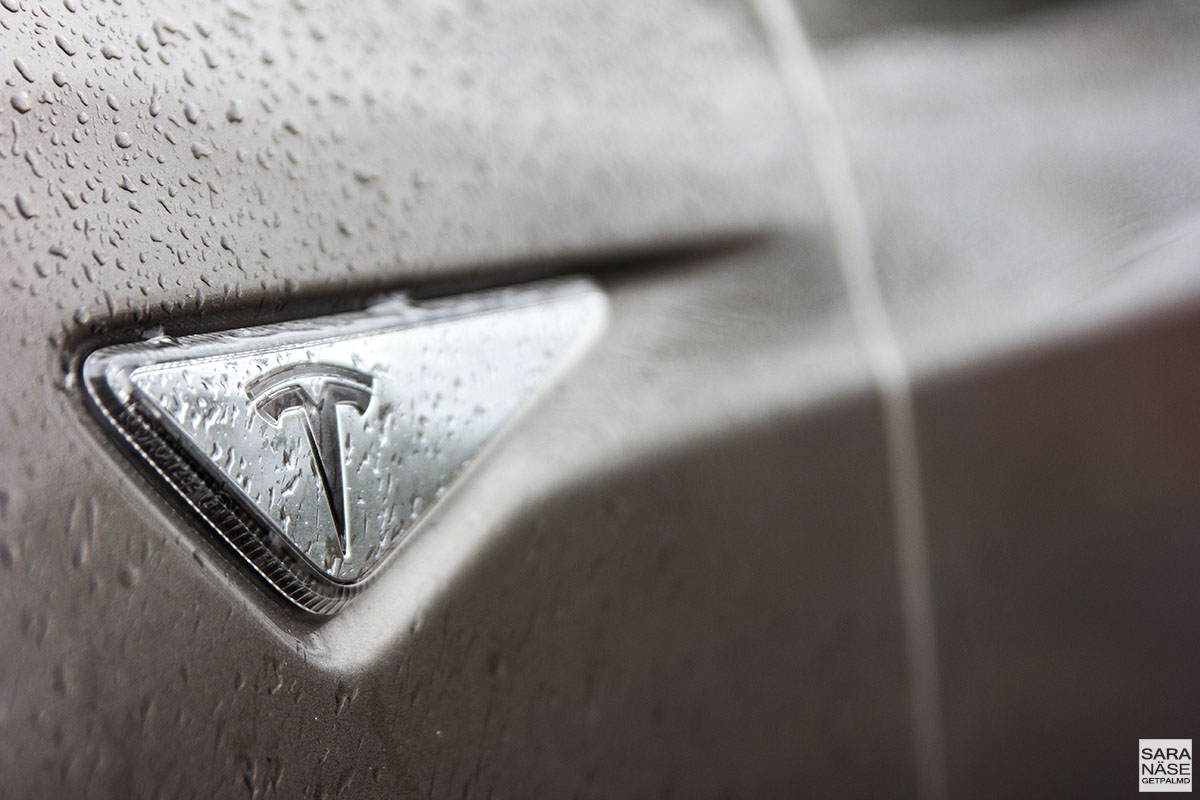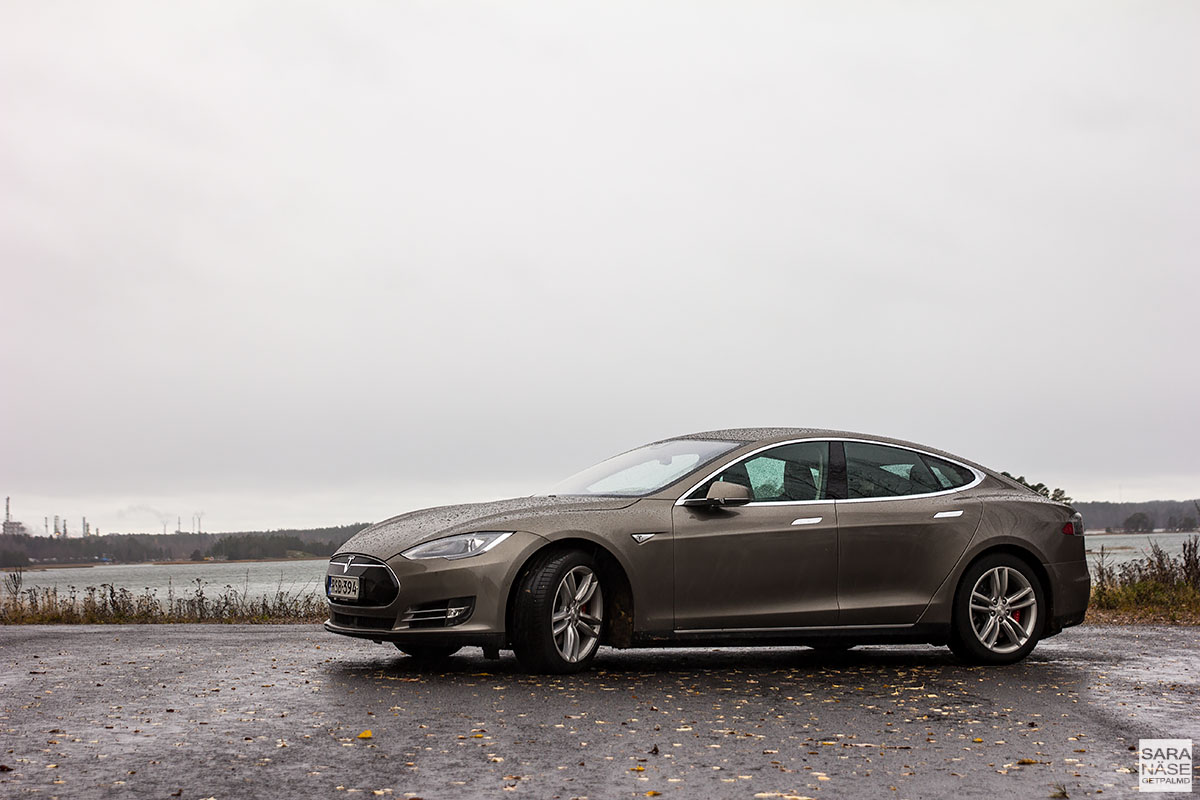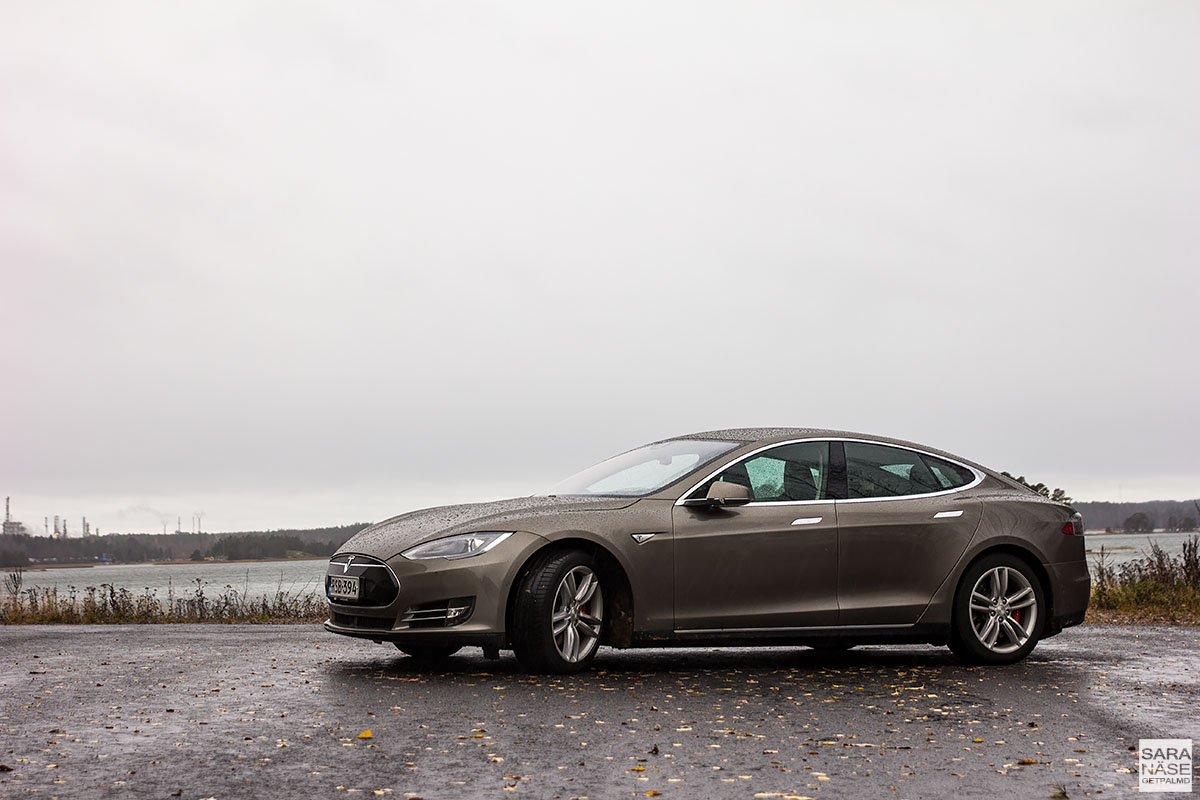 Now a day in gloomy weather was not perhaps the most fun drive. That is why I am thinking I would want to go back to Finland (hopefully do some Lapland-Norway road trip again) and test the Tesla on snow in Lapland before the winter ends. I have seen some videos of the car on snow and it would be a blast to try, since I already know some perfect roads up north. The thing with Finland is that you can not really find interesting cars to rent there. If you want to go ice driving in the north this is very easy to arrange, but the normal car rental companies rarely have anything fun in their fleet. Tesla is one of those "exotic" cars you are able to find there. From Shareit it costs €299 per day or €1500 for a week, and they both have a Tesla in Helsinki as well as another Tesla in the ski resort area Äkäslompolo, Ylläs (nearest airport is Kittilä).

Why I mention this is because I had many people asking me about rental cars in Finland after I published the route we did on the Subaru Impreza WRX STI road trip to Lapland and Norway. People who wanted to try some of the roads but did not want to drive their own car that far up north. Well the bad news still is that it is difficult if not even impossible to find sports cars to rent there in the winter. But an all-wheel drive Tesla Model S P85D is most likely a lot more fun than the majority of the other cars on offer!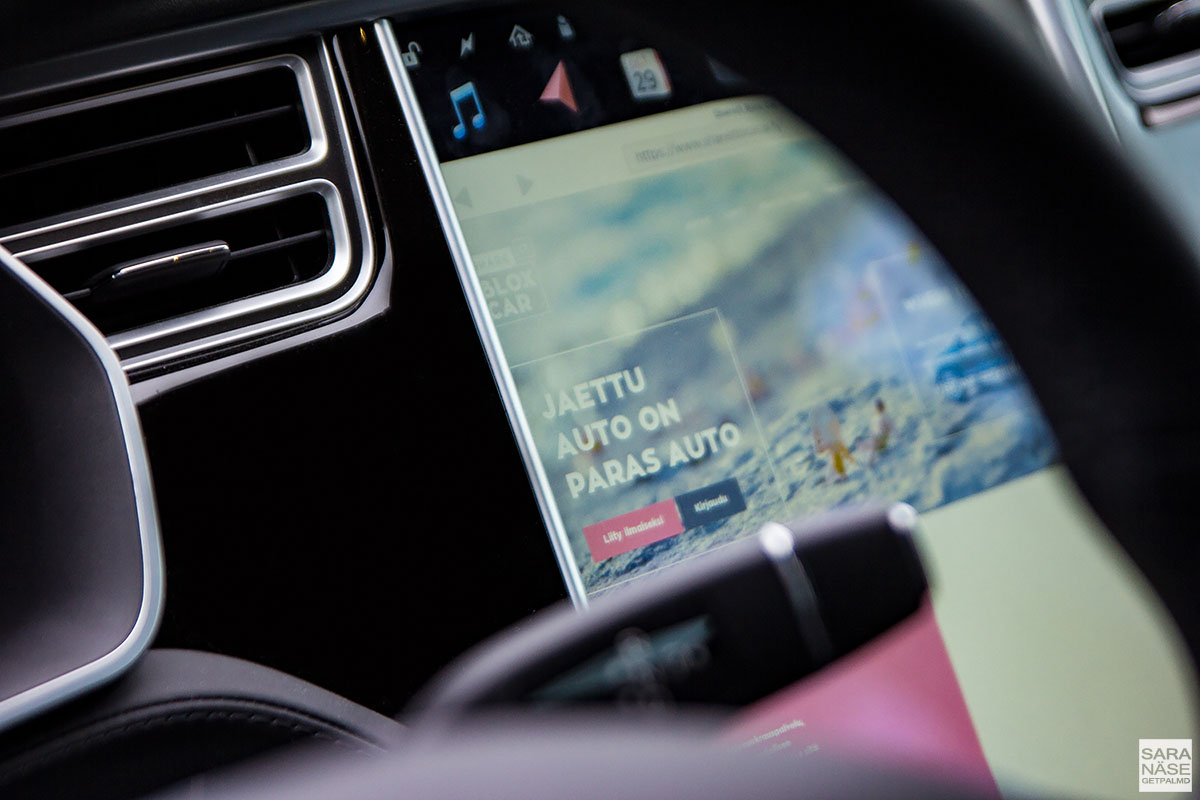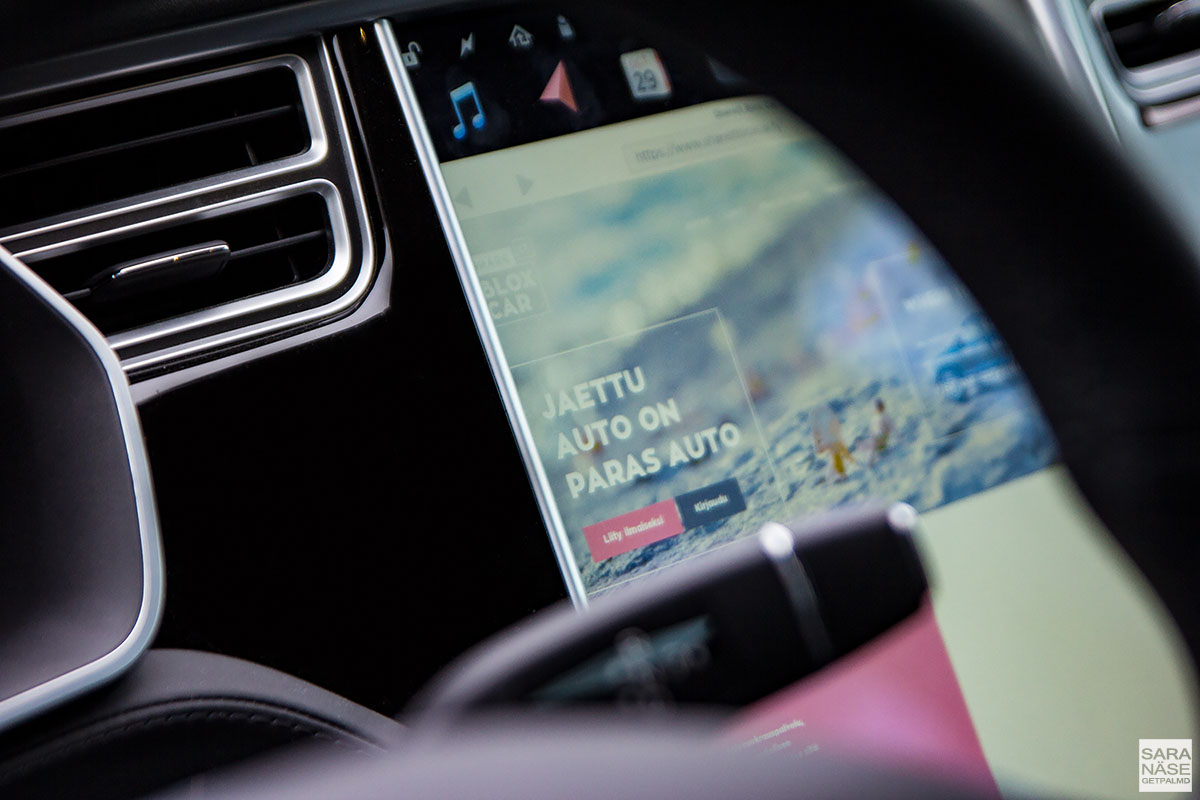 Shareit Blox Car is an affordable, easy and most importantly safe peer-to-peer car sharing service. In a world of limited resources it is increasingly important to pay attention to how we use resources. For the biggest investments in our life (car, apartment, cottage) it is very important for the future to find a more effective way of using them. When it comes to cars, peer-to-peer sharing can have an especially large influence because one car registered to Shareit Blox Car or a similar service can replace up to 15 privately owned vehicles.
According to studies, private cars are in use only 5–20 per cent of the time. The principle of Shareit Blox Car is to increase the volume of usage and financially reward the owner by covering the cost of ownership and useShareit Blox Car
Shareit Blox Car (www.shareitbloxcar.fi) is a peer-to-peer char sharing service in Finland. The cars listed on the website are actually private cars rented directly from their owners. But the company has arranged a special car sharing insurance with one of the largest insurance providers in Finland, IF. This means it is as hassle free and safe as renting from any normal car rental company, and you can even rent cars for just a few hours – some for as little as 4-5 euros per hour! For car owners it is also an opportunity to earn money – let someone else use your car when you do not need it yourself.
Shareit wants to expand to other countries in future, but for the current website in Finland they require Finnish bank identification to book cars through the website. That kills my idea of suggesting the Tesla for a road trip up north. However I had to ask them if it would be somehow possible for foreigners to rent their Tesla if someone wanted to tour in Lapland and perhaps even over to Norway. It can be arranged. If you are interested to drive one you can visit their website www.shareitbloxcar.fi and contact them directly.