"Do you want to drive the Ferrari to a music video shoot?" was the question classic car dealer Harri Asunta asked me a day in August. He knew I liked the car as I already had it for a weekend earlier, and if someone asked me do I want the keys back to an F355 even just for ten minutes, you bet I arrive. The music video was for a Finnish band called Hans on the Bass and their new single "The Game Is On" (a very Bond-ish song), filmed by two really talented guys from the agency Koski Syväri, around Hotel Haikko Manor in Finland.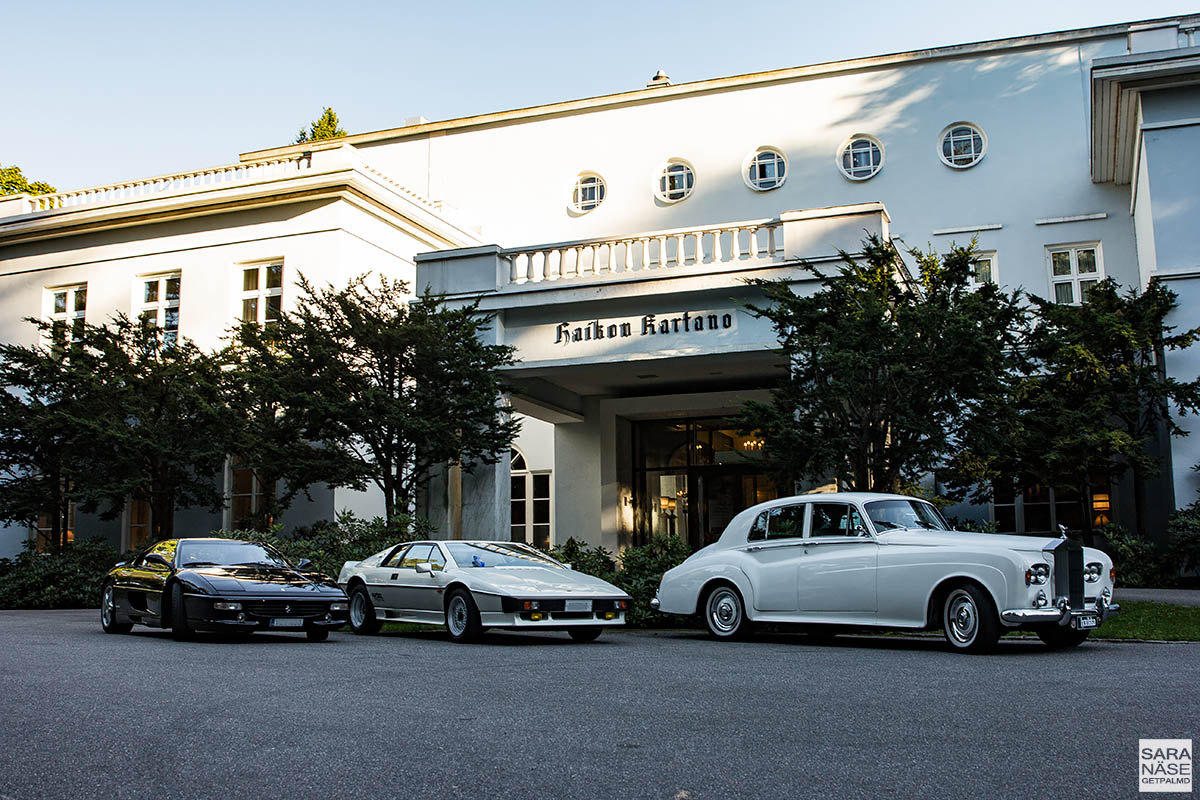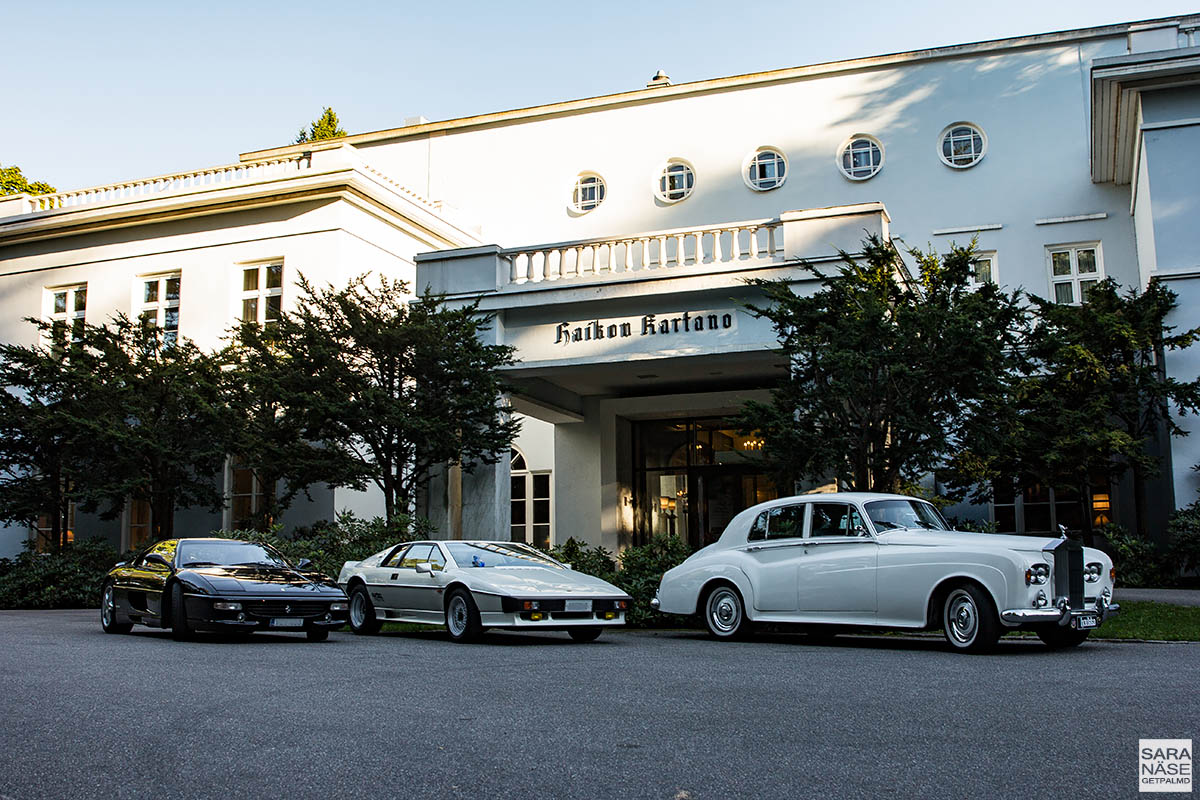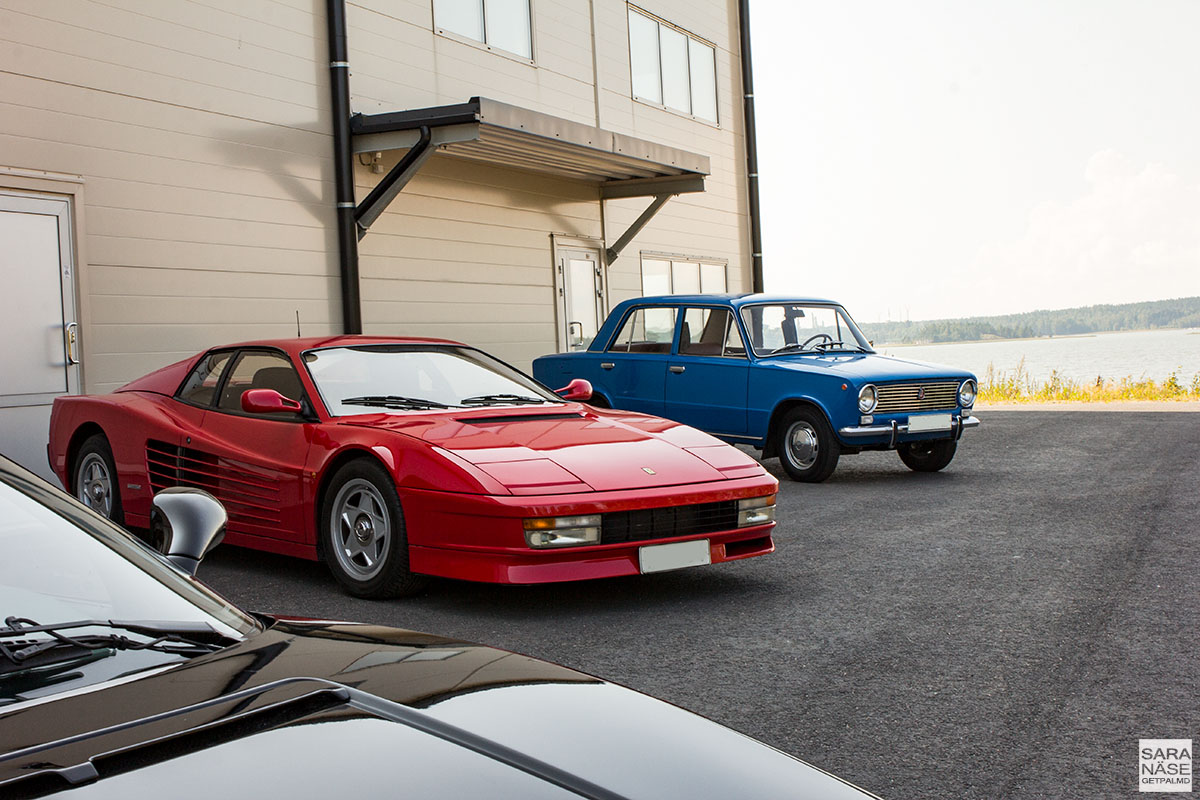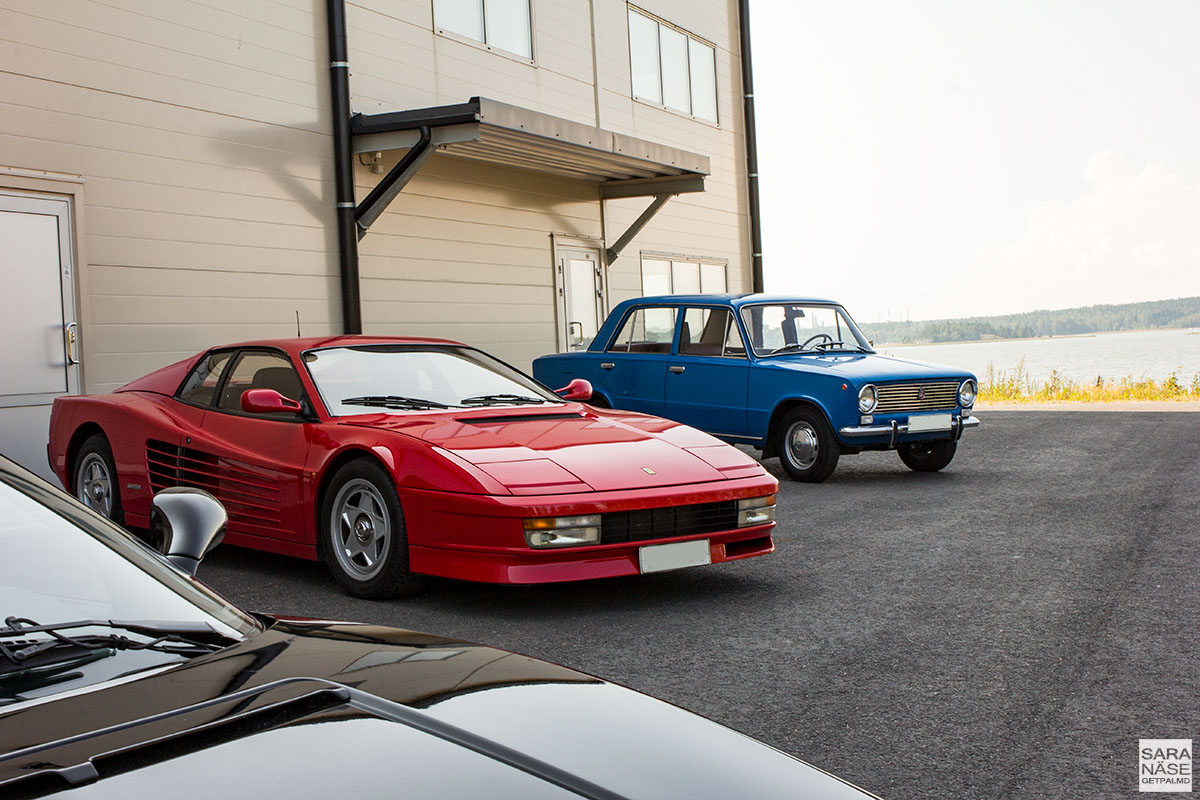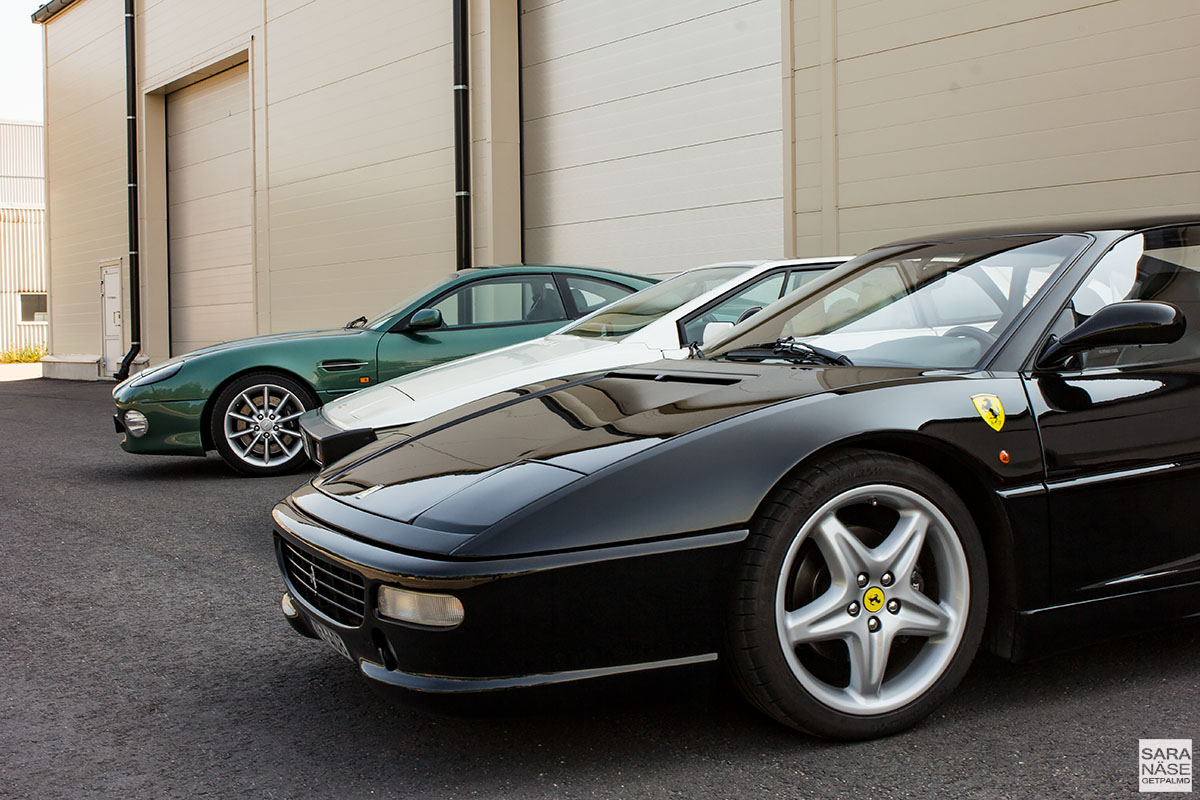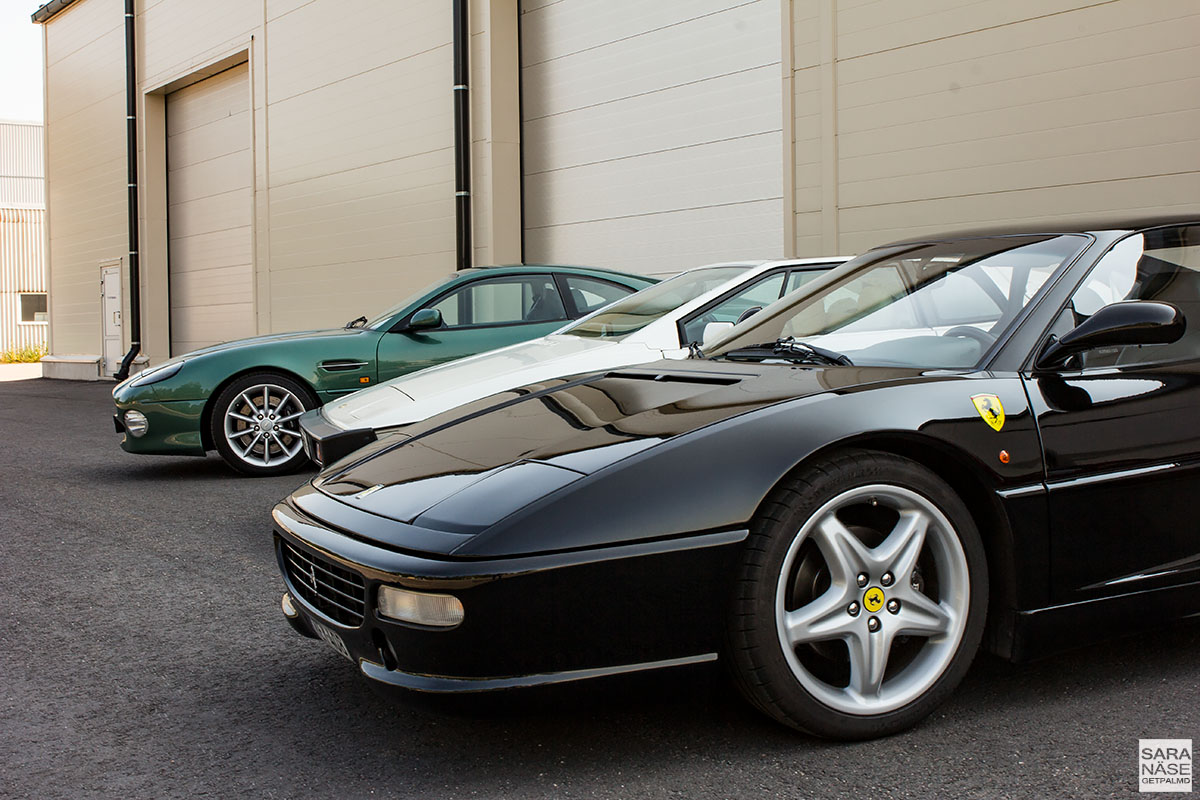 I thought I was on my way to just help to move some cars from the garage to the manor and other filming locations, but now you can also see me driving the F355 in the video (over the bridge with the Lotus). Drone footage looks fantastic in the video, you can see it in the end of this post. I would lie if I said I did not have tears in my eyes when I by the end of the day returned the car to the garage, I thought it was the last time I would ever see it (it was not, I saw it one more time before I left Finland). It is silly how much you can like a car.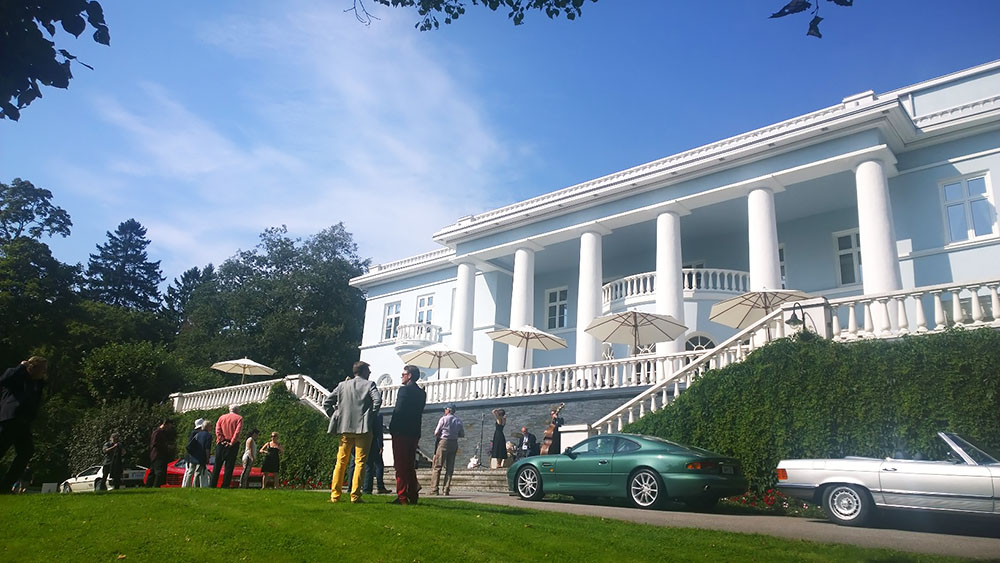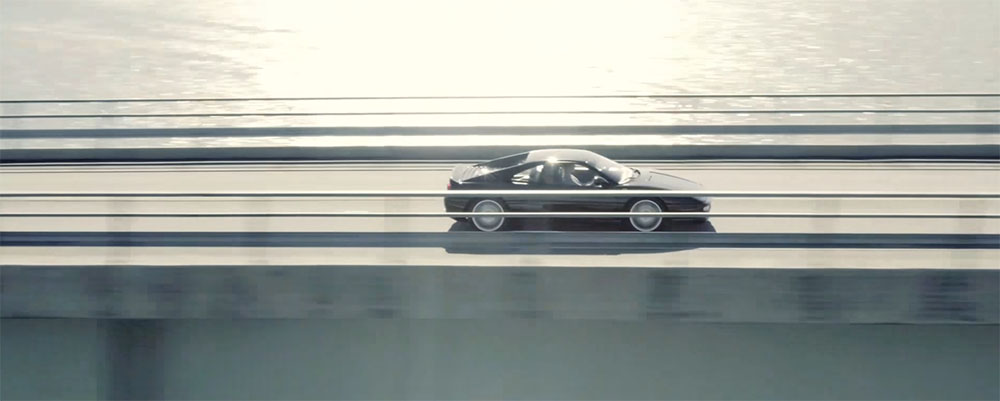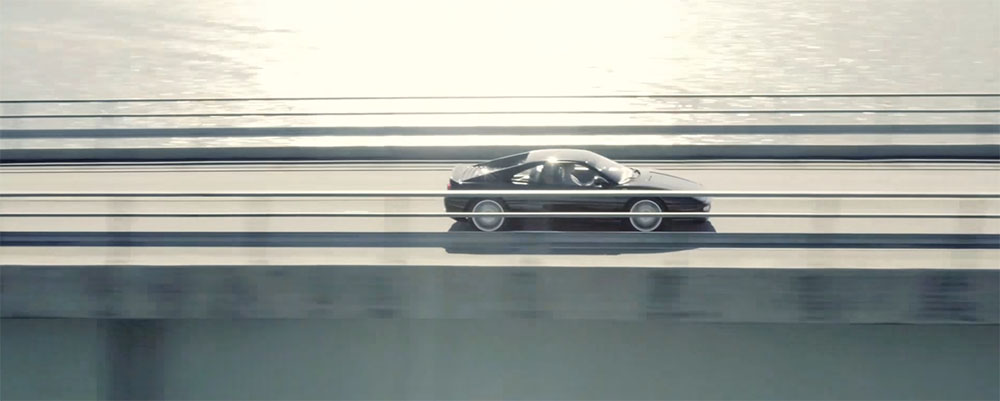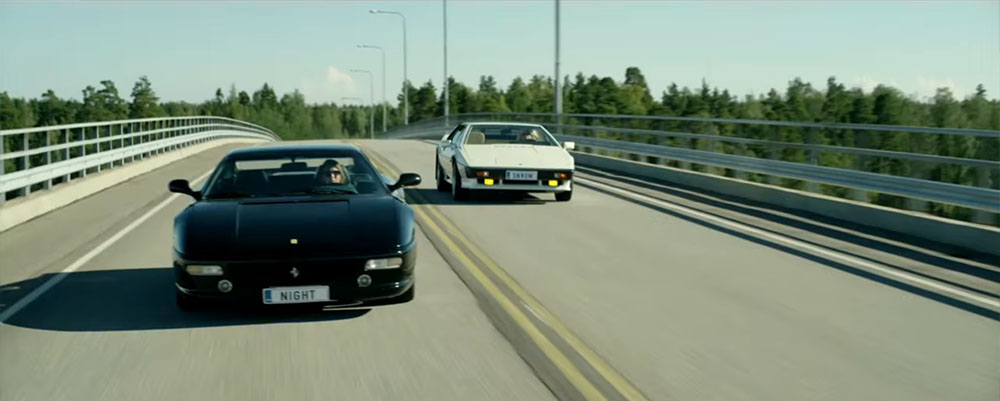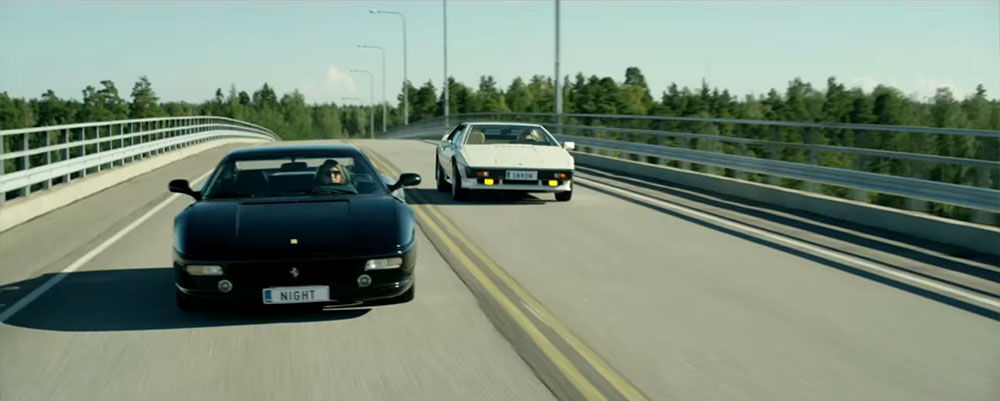 From the four cars I spent some time behind the steering wheel that day I have already featured two on this blog, the Ferrari F355 berlinetta and the Ferrari Testarossa. I also drove the Aston Martin DB7 V12 – again – but one of the highlights that day was the chance to finally test drive the Lotus Turbo Esprit. This car is a 1986 mint condition left hand drive Pearlescent White Lotus Turbo Esprit, first delivered to Finland and has always stayed in the country. I know Harri would love to sell to someone who keeps the car in Finland, because of its history, but I think a car like this would have more buyers abroad.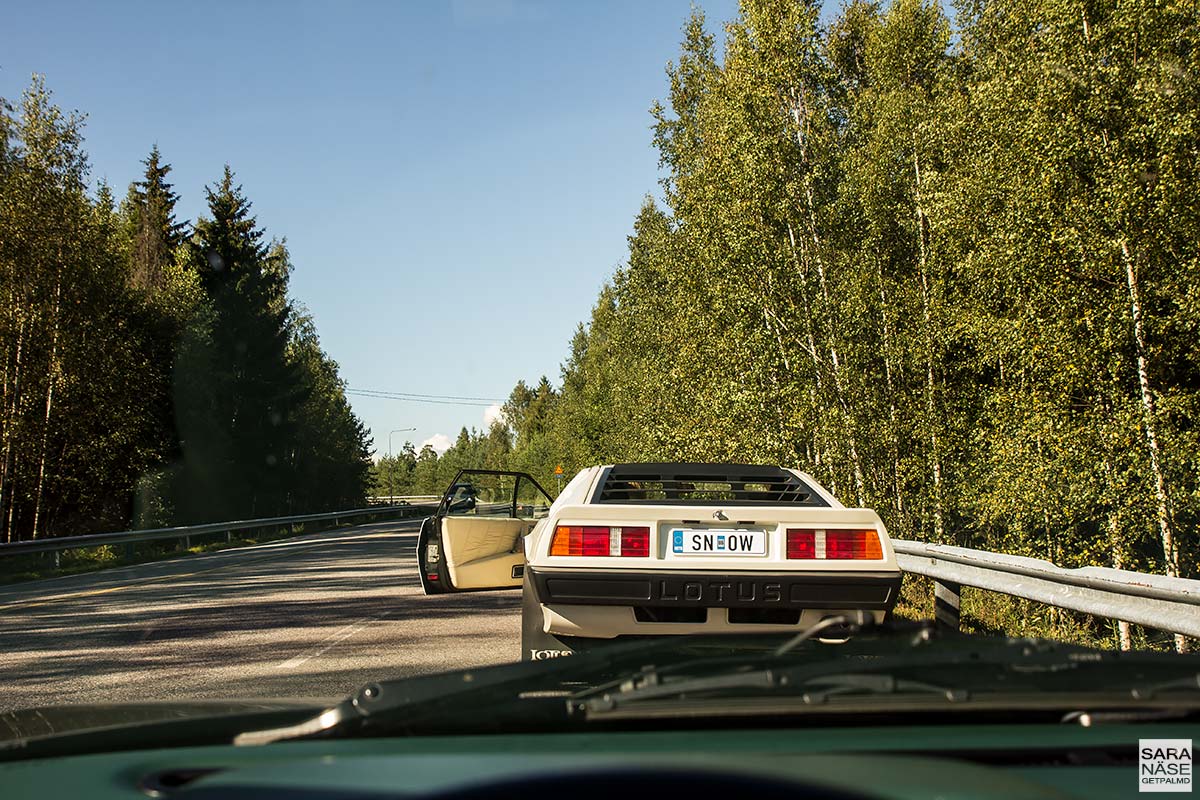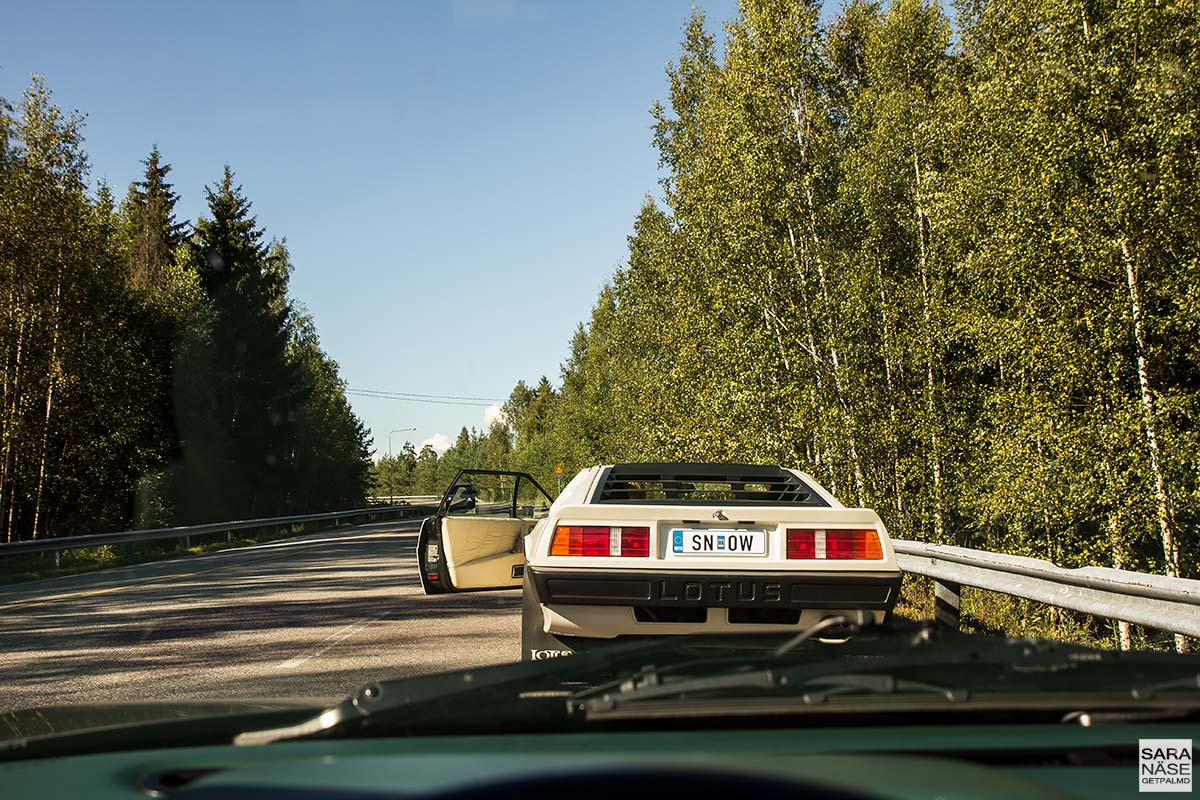 A part of me would want to say the car is way too expensive. It is priced at 65,000 euros but mileage is only 23,300 km, and the car looks like it is in superb condition both inside and out. Like a big cream leather lounge chair that magnolia connolly interior. I have however followed the market for a while because the Esprit interests me as a model. A left hand drive S3 Lotus Turbo Esprit is a rare find already, but to get LHD and low mileage – nearly impossible. With that said this is a very special car, and I suppose the price is quite reasonable.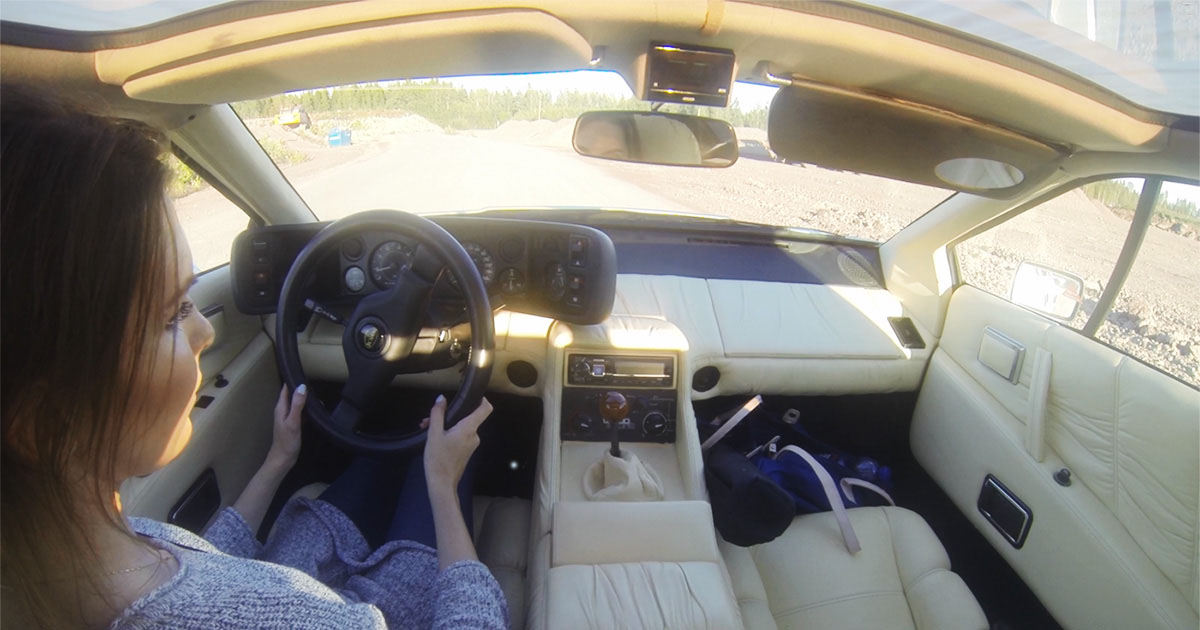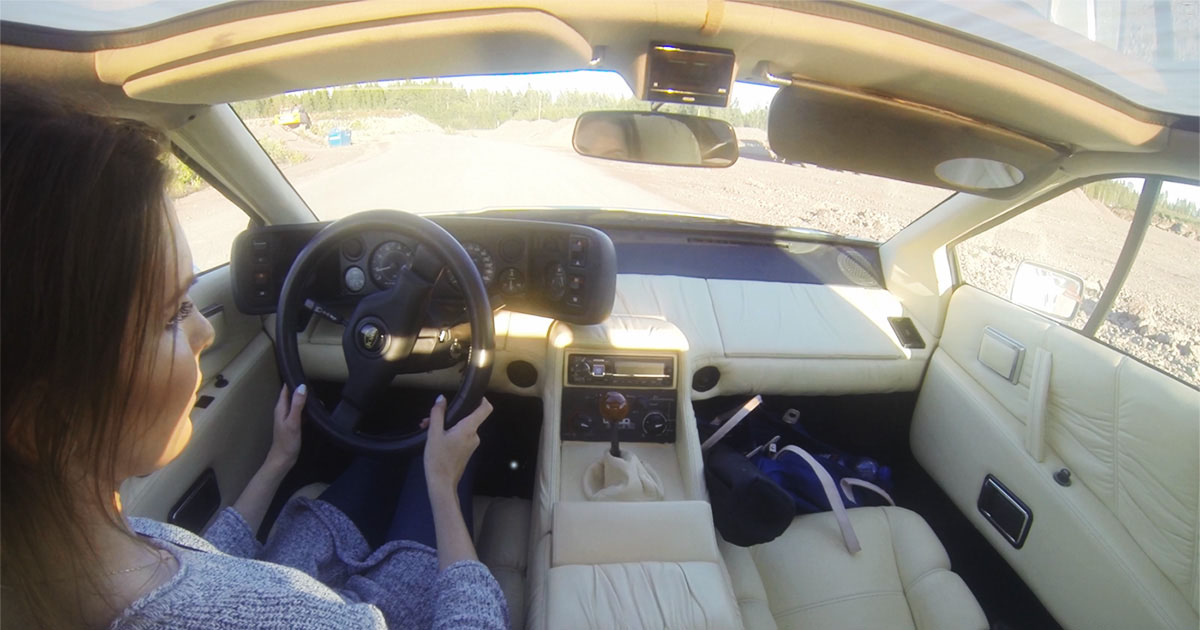 I have to admit that while driving it I thought to myself I would probably buy this car if I had the spare money to spend on one (read: if I was rich!), just because I think it might be an once in a lifetime opportunity to find this exact model in this condition. The car is still for sale. It takes a special person to buy it I think. You could buy it as an investment because only 1845 cars were made between 1981-1987 (2274 including the 1986-1987 HC model), keep it low mileage (do not forget to drive it though, it is fun), and hope that one day these cars will be very wanted on the market. Or you could buy it for yourself to enjoy, skip the part about keeping it low mileage, and drive it as much as you want knowing you are probably driving one of the best kept Lotus Turbo Esprit in Europe.
I am not sure what my thought was there when I thought to myself "one day I want one". I assume the second, because quite honestly it would be hard to stay away from this if it was parked in the garage. Even James Bond drove one in the 1981 movie "For Your Eyes Only" – it is cool.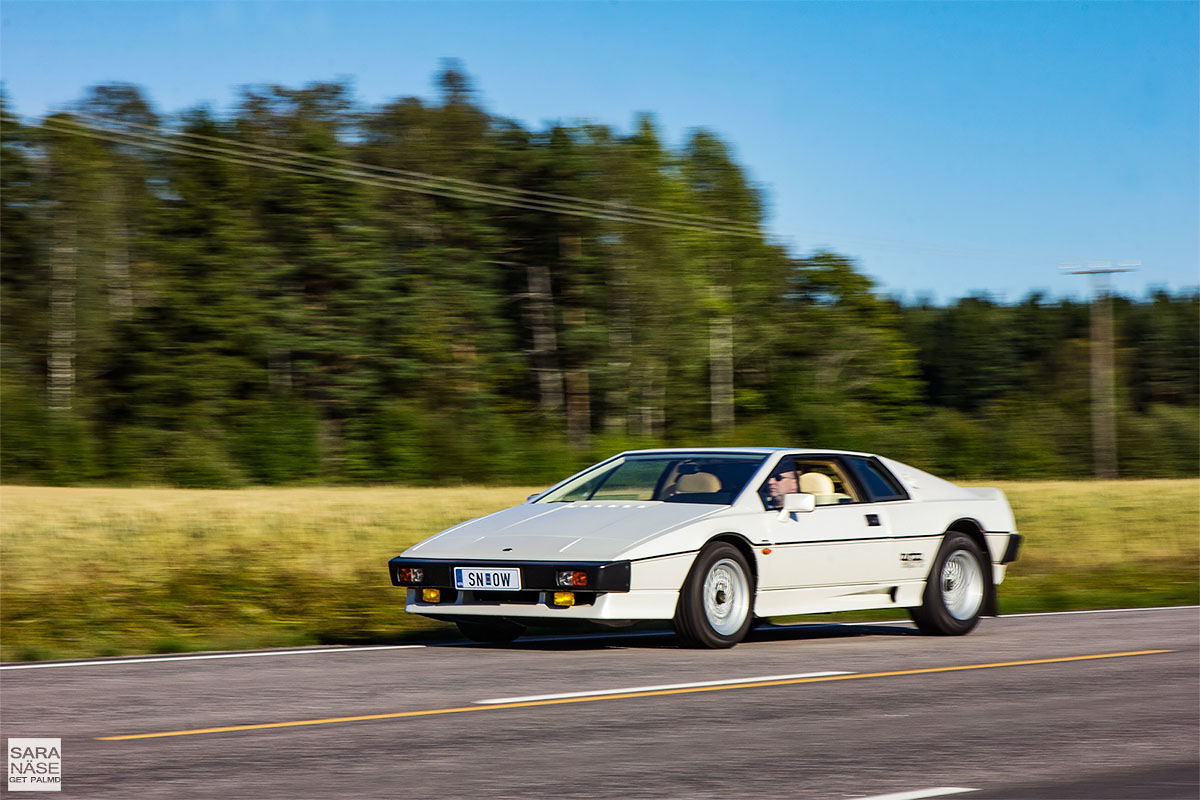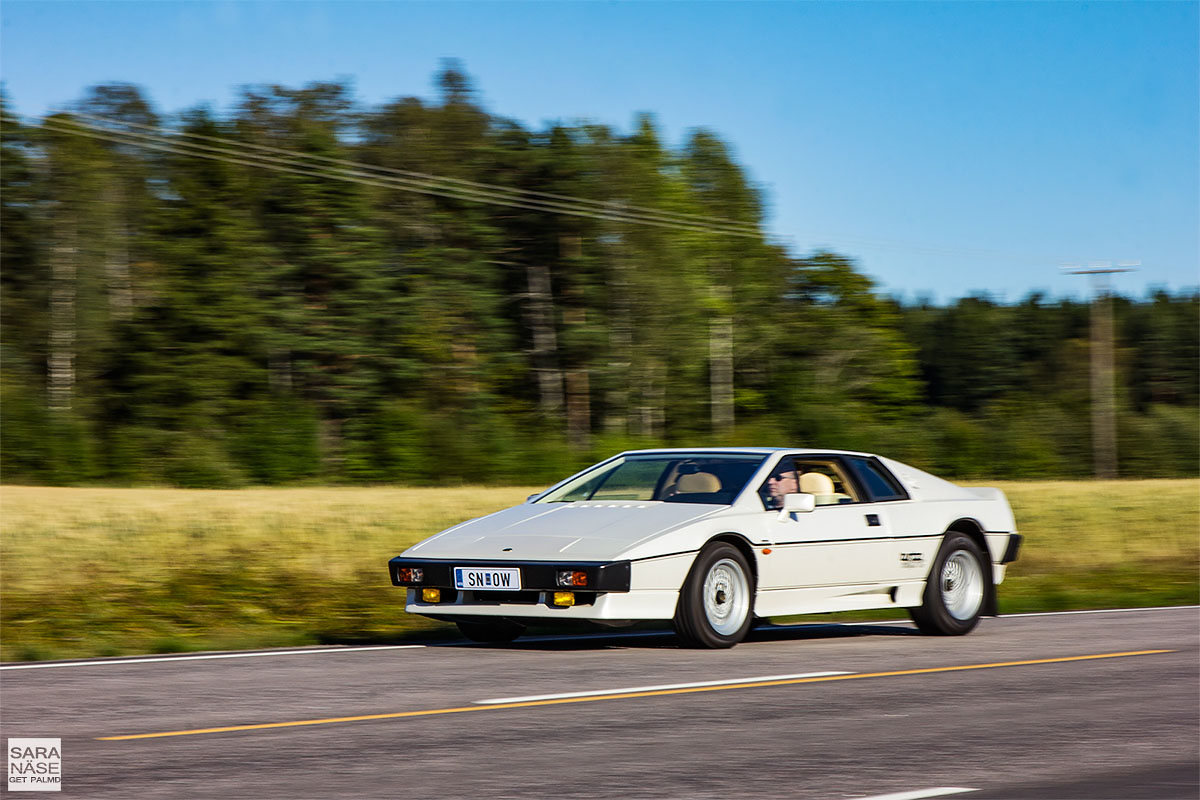 Was it the best classic car I have driven in terms of feeling? Definitely not, there is something about old Ferraris and Porsches in particular. But it has that something that makes you think "wow, Lotus built a cool car back in the 80's". A 2.2 litre twin cam turbocharged four-cylinder engine produces 210 hp, but as the kerb weight is somewhere around 1200 kg it is still fast for a car from the 80's – 0-100 km/h in 5.5-5.7 seconds and a top speed of 245 km/h. The thing I was probably most impressed with during my short test drive was the feeling of lightness and the good handling, which seems to be a company philosophy Lotus has had for generations. For example a Testarossa is without a doubt a fantastic car to drive but the kerb weight is about 1700 kg, and you can feel the difference if you test the cars back to back on the same road and through the same corners, which I did. I can think of many roads that would take me to cloud nine if I was in a Testarossa, but with the Lotus you have more freedom to explore. It is easier. I got the same feeling as I got in the F355, which was "I could drive this every day".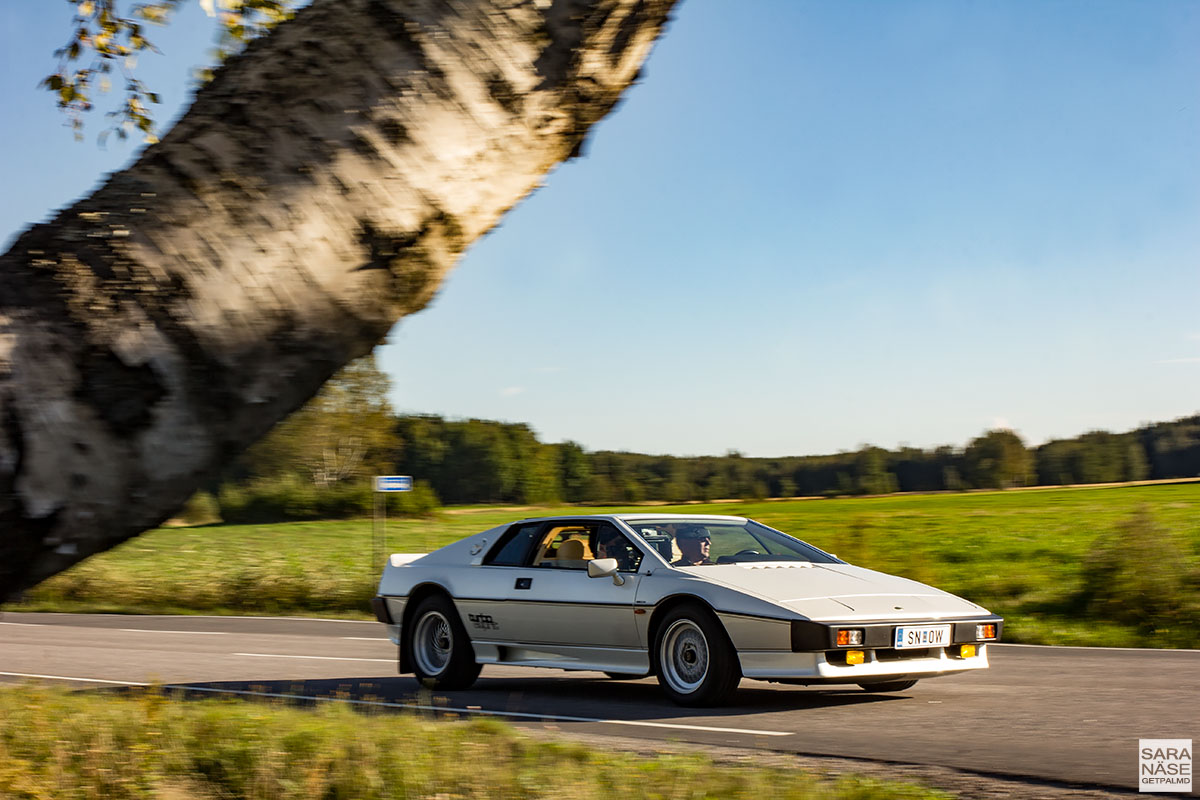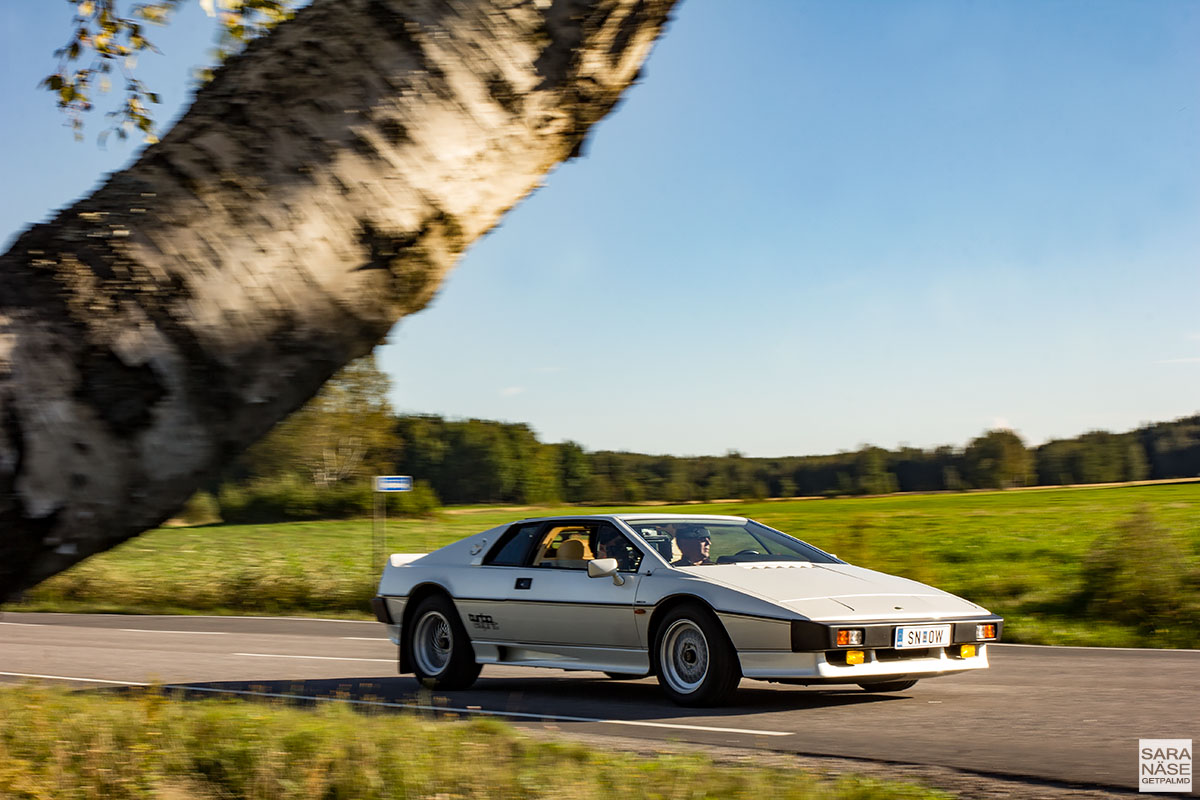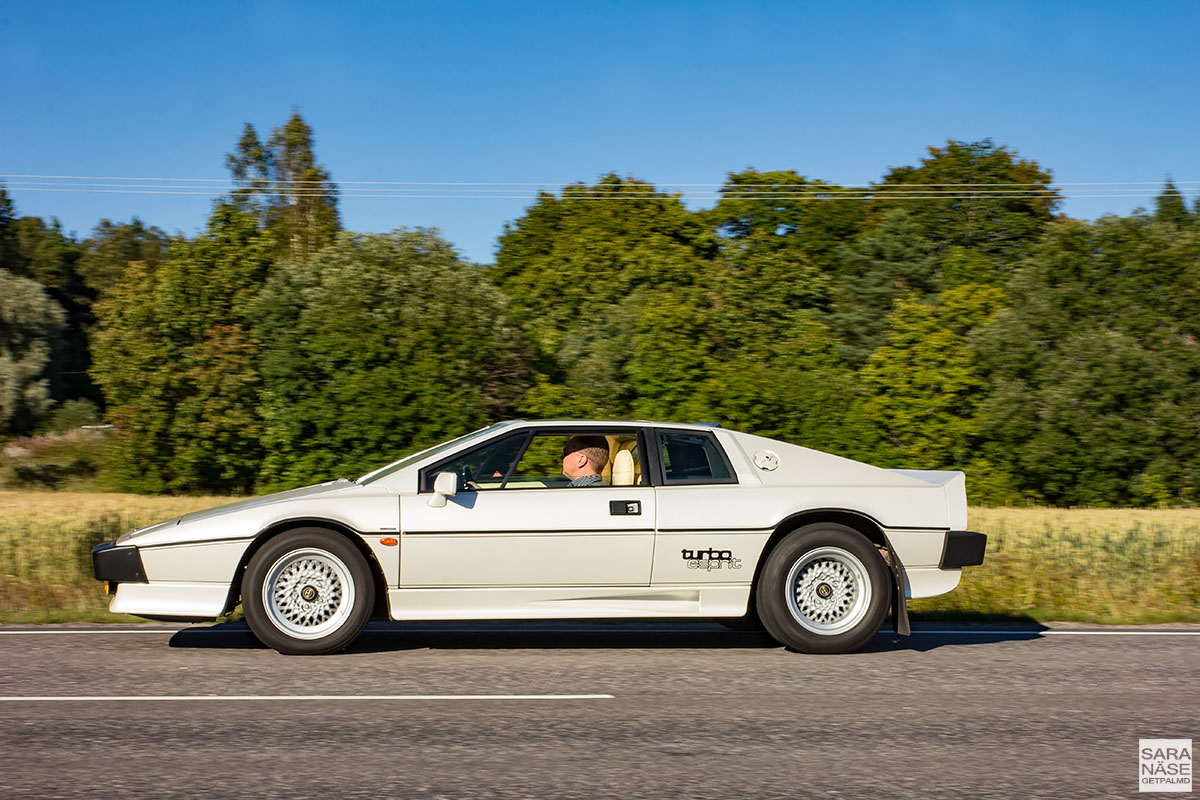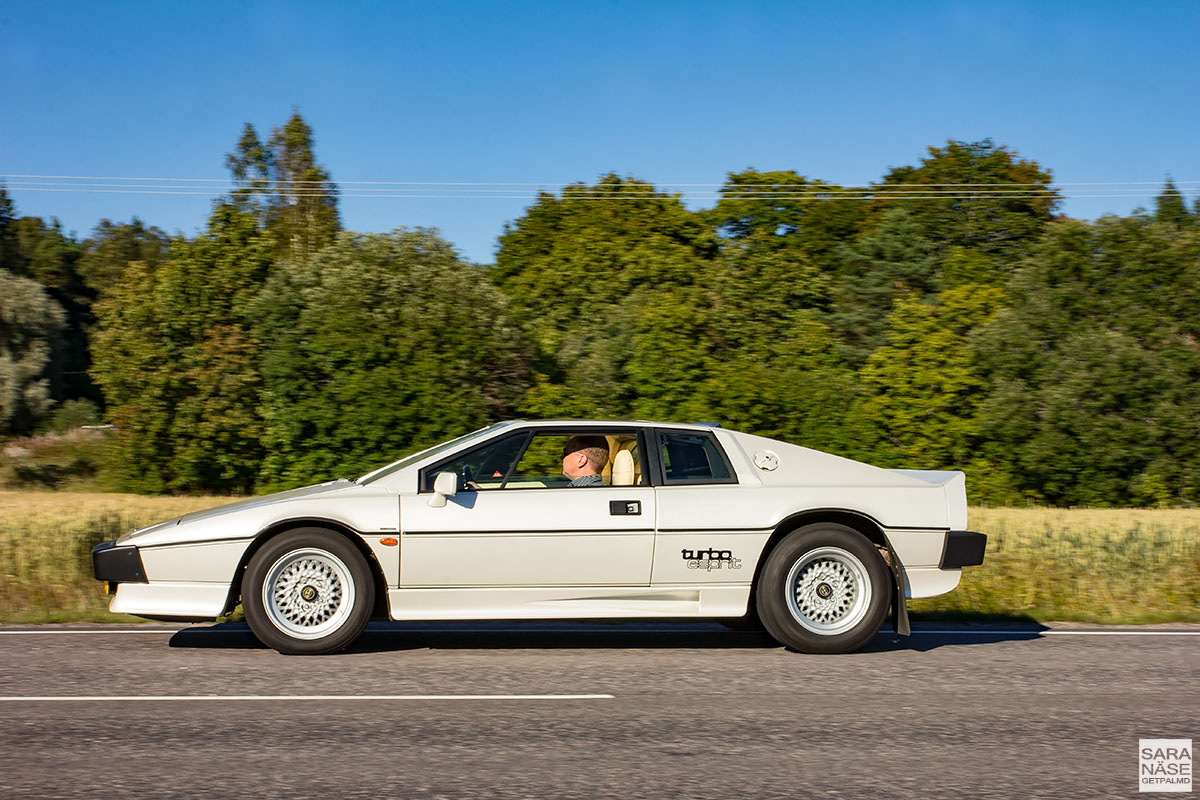 Introduced in April 1981, the Turbo Esprit reverted to a less complex wet-sump lubrication system, retaining the power and torque outputs of its dry-sump predecessor. The interior for cars was revised and featured new trim; combined with changes to the body moulds this resulted in more headroom and an enlarged footwell. Externally, the Turbo Esprit retained the full aerodynamic body kit of the Essex cars, and featured prominent 'turbo esprit' decals on the nose and sides. Both models were supplied with 15″ BBS alloy wheels. For the 1985 model year, the S3 and Turbo underwent some slight alterations to the bodywork and to the front suspension.
Wikipedia, Lotus Esprit
For a Lotus it is hard to compete with the sounds of a V8 from Maranello though, but when you reach the higher rpm:s and the car starts making noise, I get it. I enjoy it. And if I one day in future can find a very very good deal, I might very well shake hands and drive one home. Like a Bond girl.
The music video has not been released yet but you can see a few scenes from it in this short video – I was driving the Ferrari here, not Lotus.