"Did you ever go on a great off road adventure?" was the question in an email I received. My reply was no.
I have been off road driving a few times in past, but an adventure? In my opinion an adventure is a journey to the unknown. That is what I would like to call a real adventure – when you try something that has not been done before, or is not easy to do, and challenge yourself and the car you are in.
"Could you imagine to cross the U.K. up north in Scotland in a Mercedes-Benz SUV all cross country." the next email read.
I would not want to miss out on that kind of experience, and that is why you are now reading this.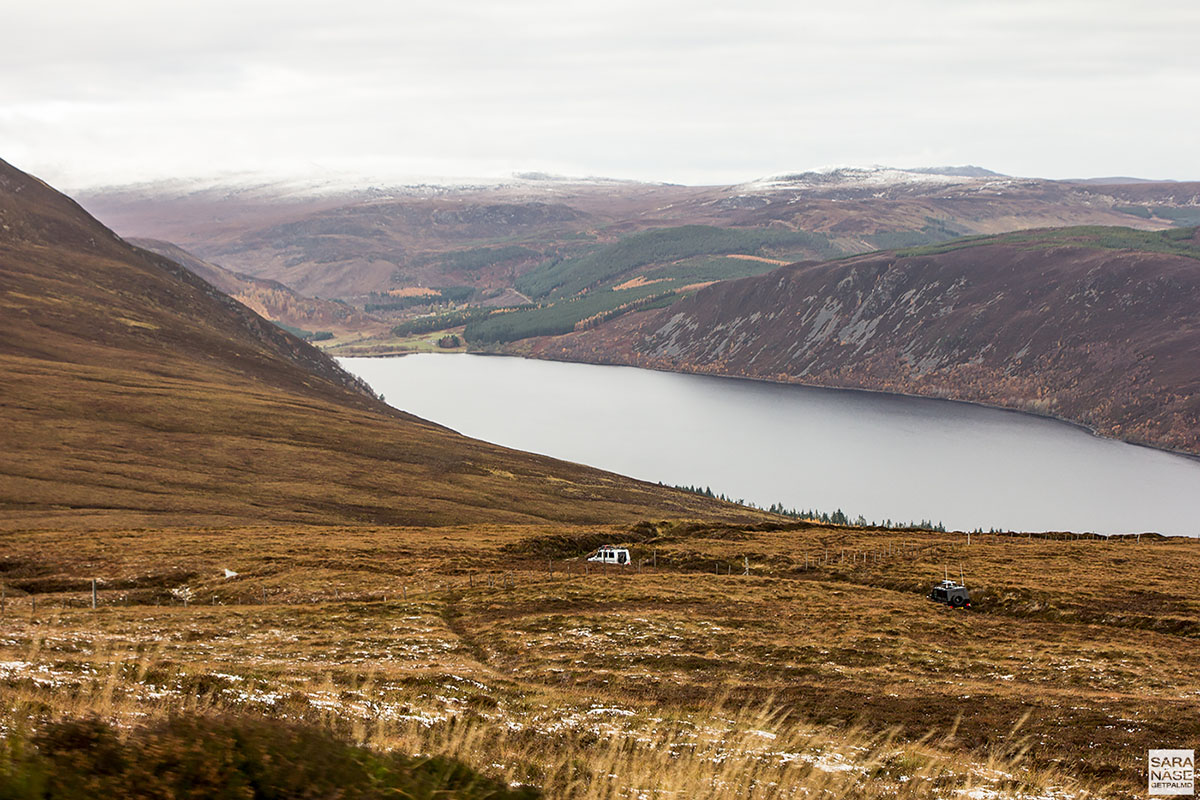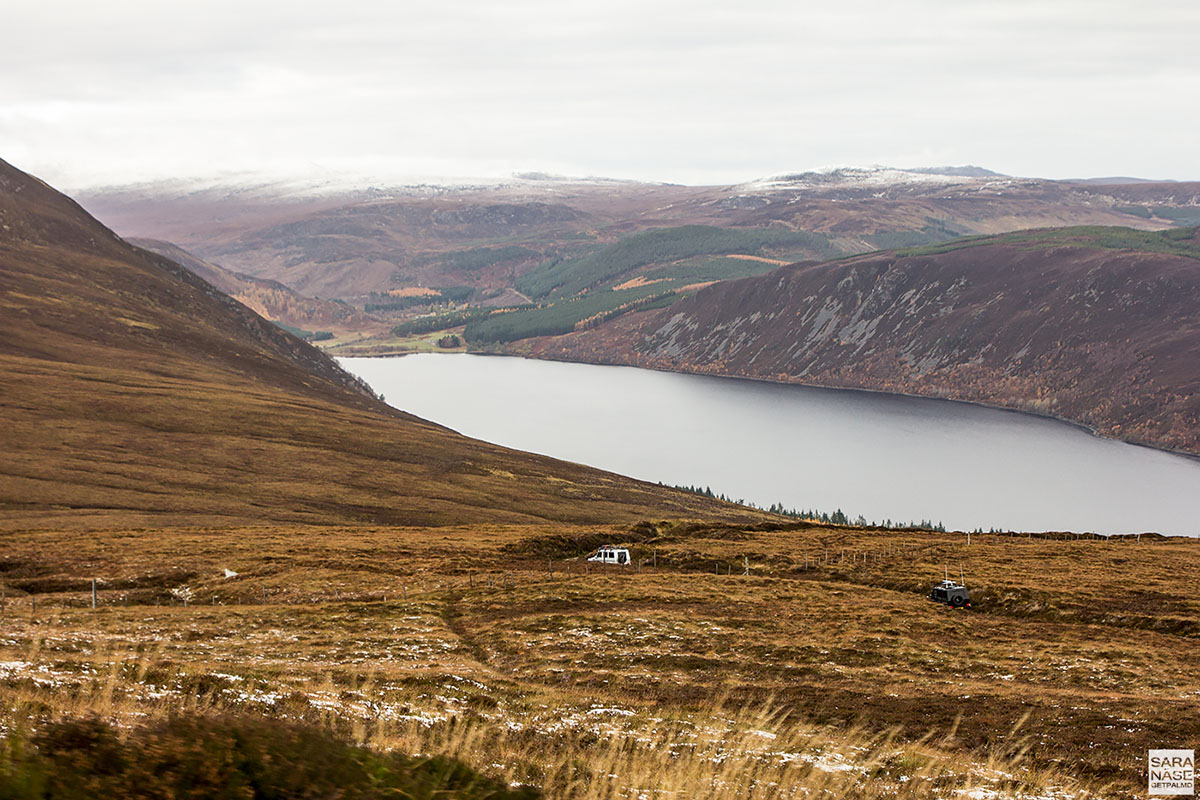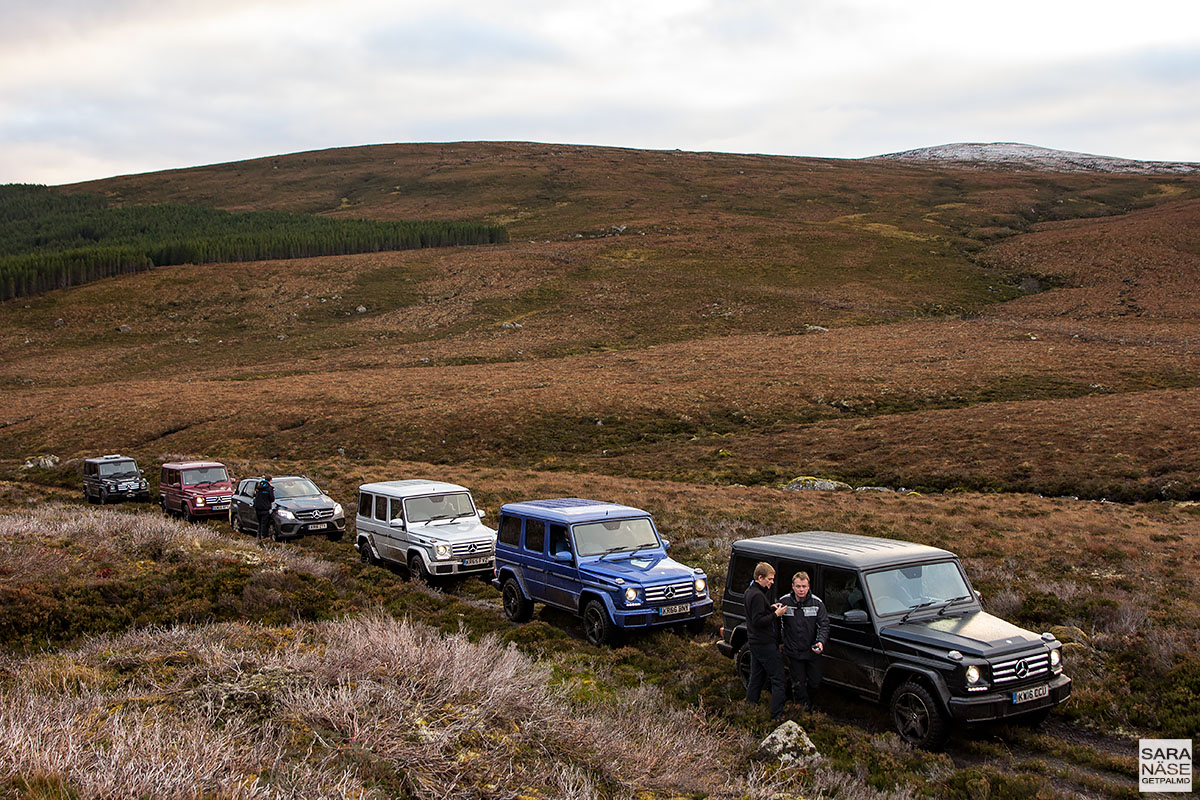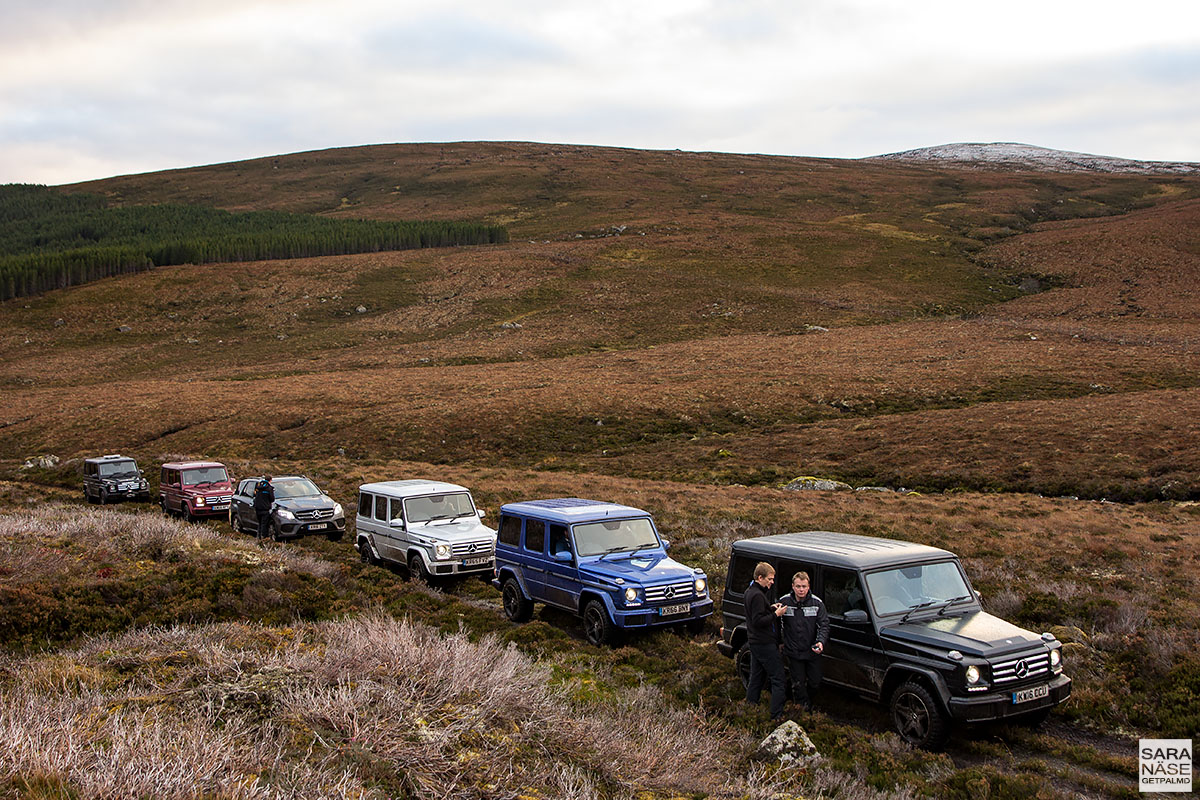 The Coast to Coast journey in Scotland with Mercedes-Benz UK in G-Class cars, from 6th to 9th November, was a real adventure to say at least. A 105 km completely off-road drive (about 5 kilometres paved roads as this was necessary in some places, but even those were closed roads) in the Scottish Highlands, from Inverness to Ullapool, through places that have probably not seen vehicles for years. When Mercedes-Benz told me that as far as they know no one has ever attempted to do this coast to coast drive completely off-road I was first skeptical. However 105 km later I understood this truly is the case, and that we did a journey it is possible no one will ever repeat. During the trip I said that I feel privileged to be there, privileged to see it. The nature was so incredibly beautiful.
But I also said I feel sad in a way that I experienced something I can not share the route to, because there is no way for you to follow the route we did. Land owners were consulted to even get permission to cross through their private lands in the first place. But getting the permissions to do the drive did not solve all the problems. Bridges were built or stabilized, big stones were moved, locked gates were opened, and we had a support car filled with boards and spades to help us through the really muddy sections.


It was once in a lifetime on that route, coast to coast, off-road.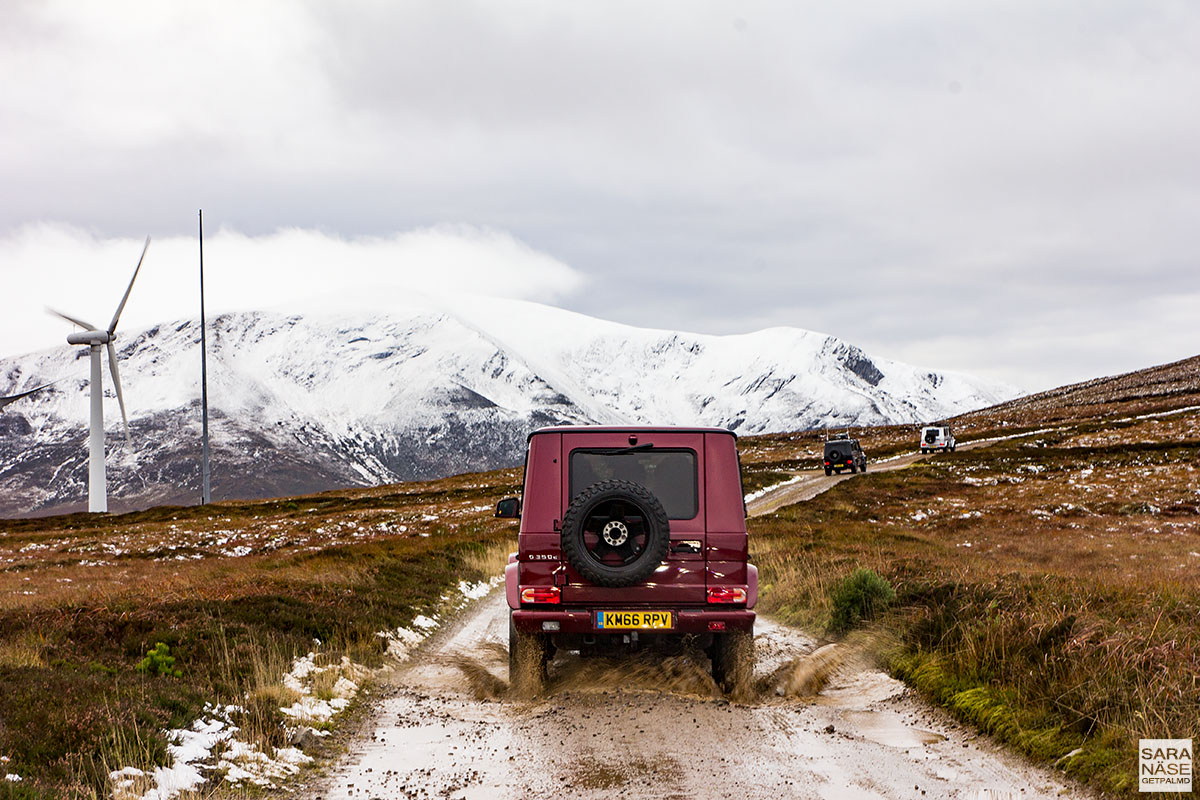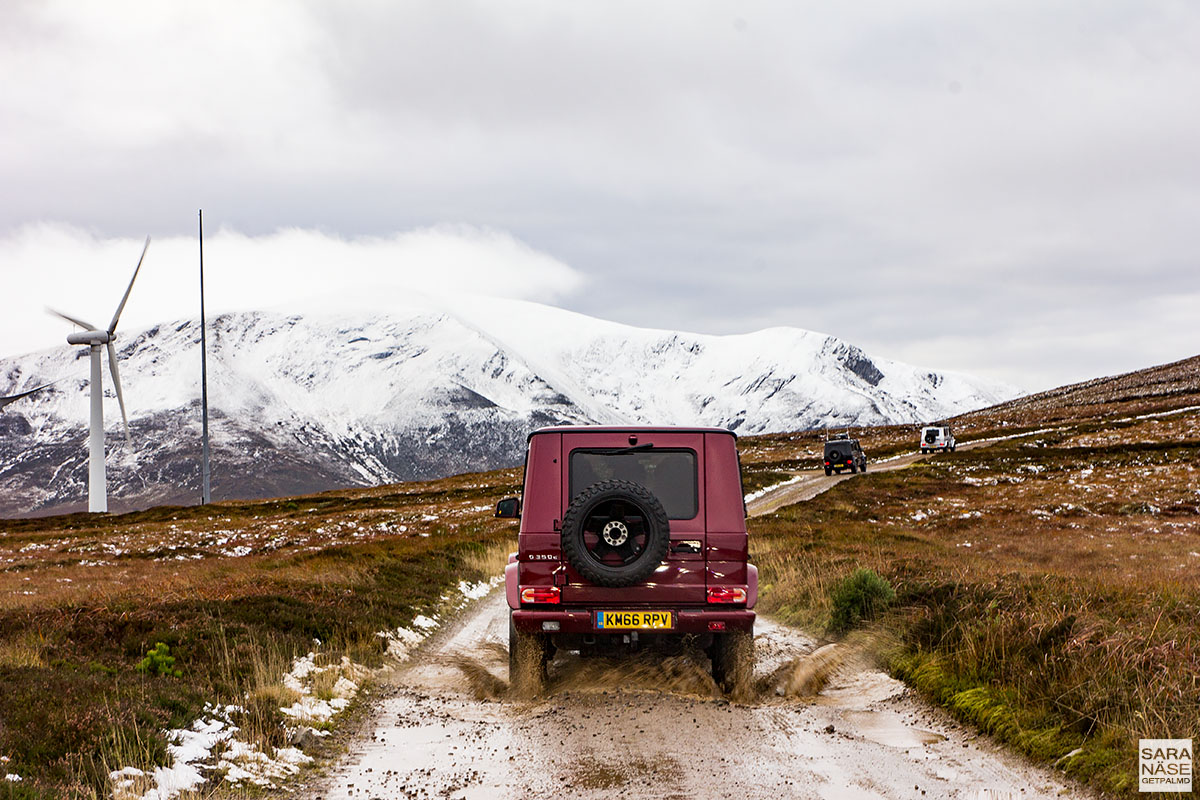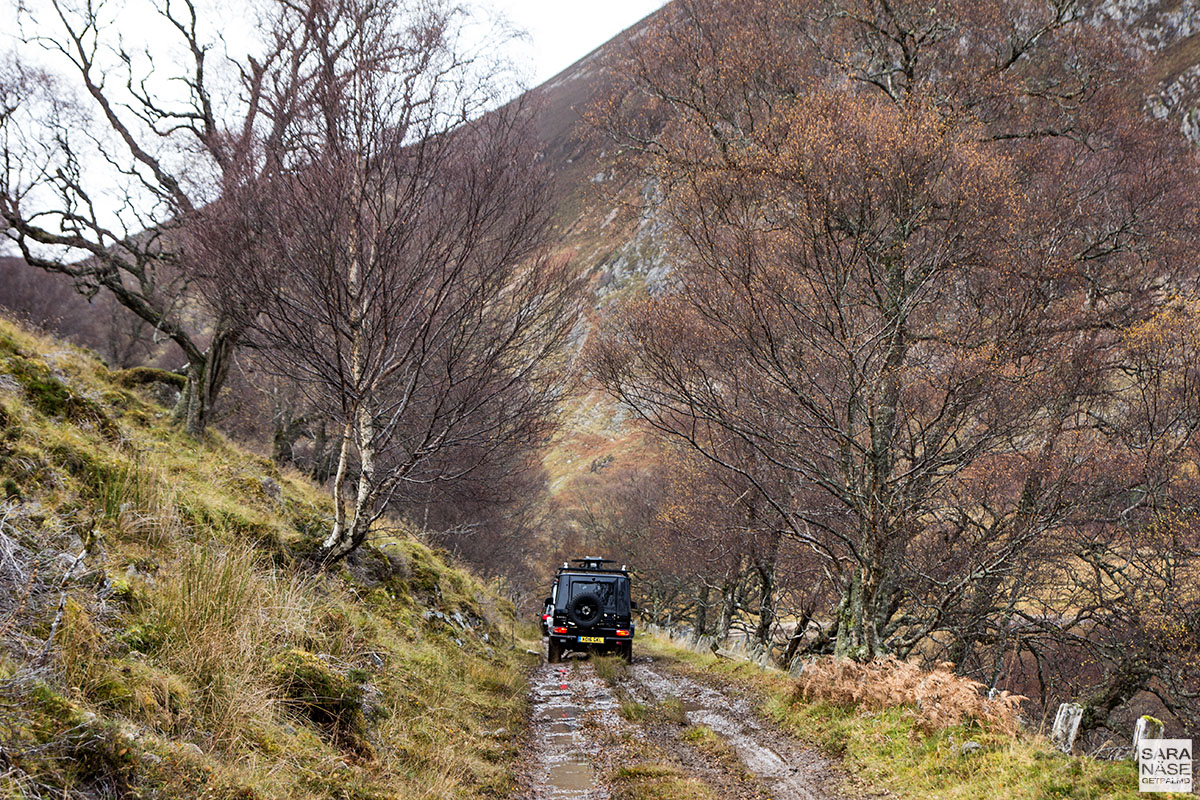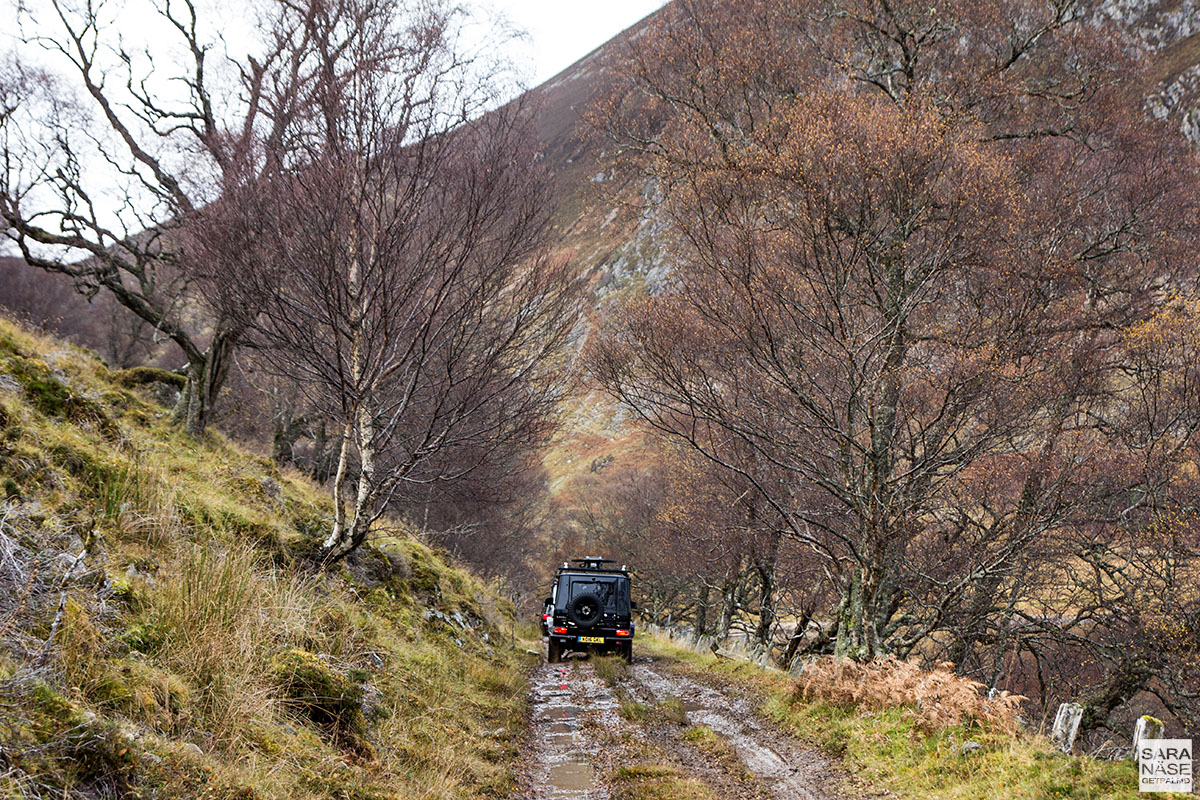 [ale_divider style="thin" text="textcenter"] Day 1 – Novar Estate to Alladale Wilderness Reserve [/ale_divider]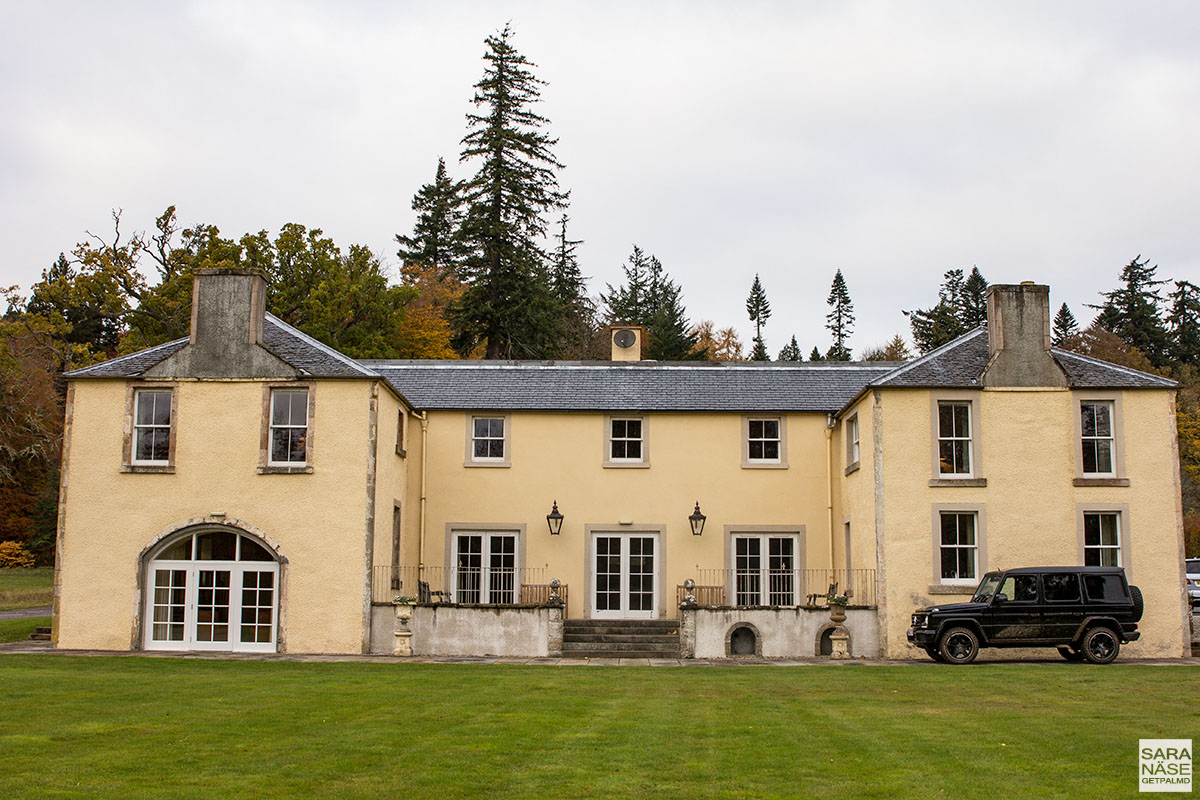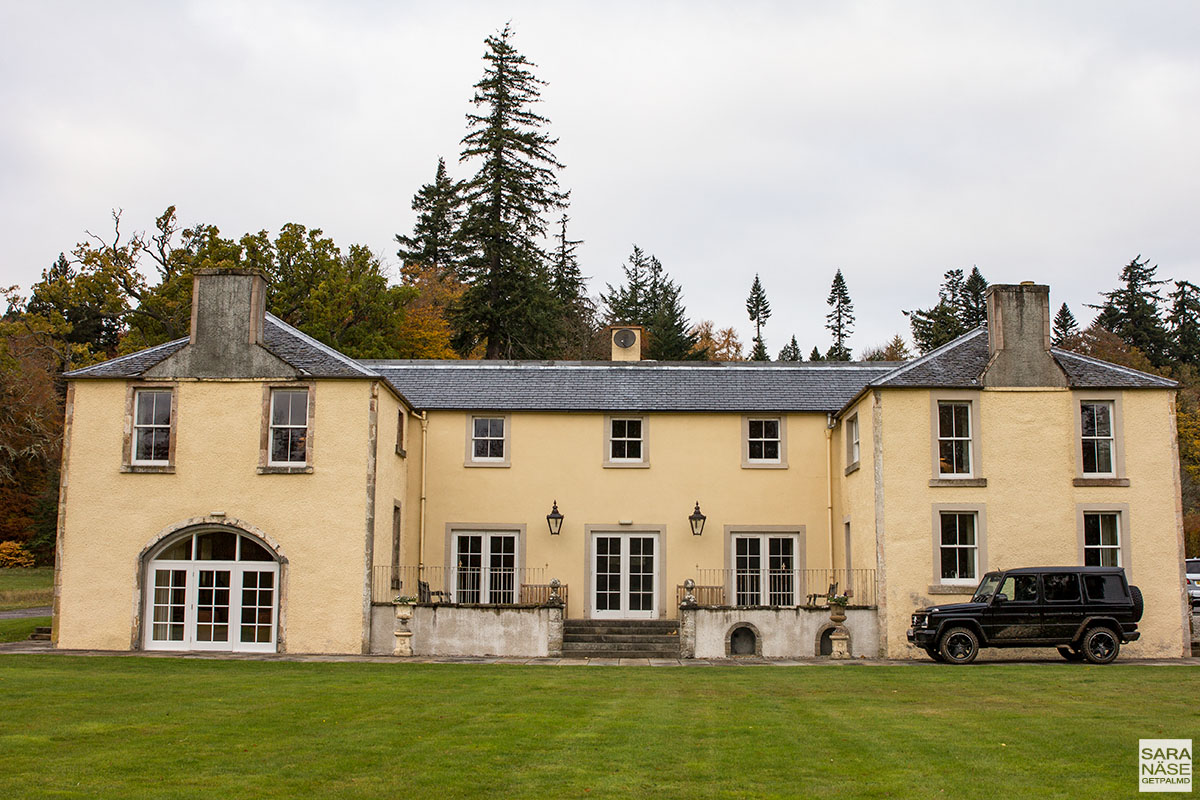 Upon arrival in Inverness I was shuttled from the airport to Novar Estate, and what a gorgeous Highland Estate that was. First thing I saw after we drove in through the gates, to both left and right, were deers. Hundreds of deers in the fields and very close to the buildings. I had a beautiful room in the Ardtalla building and that night we had dinner in the main building, Novar Estate. I did not have a clue who I would be meeting over dinner. I only knew it would be about 10-12 media people and the support team from Mercedes-Benz UK. Turned out there were a few familiar names I recognized from Twitter – Matt Prior, Tom Ford, Chris Chilton. Also some new names, like Youtuber Jim Chapman and the man who had to survive with me in a car for two days, Andrew English who writes for The Telegraph.
On media trips you never know who you are going to end up spending time with. You could be sharing car with someone you do not connect with at all, but you are there for work of course so you will cope no matter who takes the seat next to you. Try to like them at least. Luckily I have never had that problem myself, so far I have met only friendly people. It was no struggle at all with Andrew, he was a very likable person and I am glad to have shared the experience with him. It is quite intense to spend long days in a car with a person you have never met before, but our car was filled with laughter.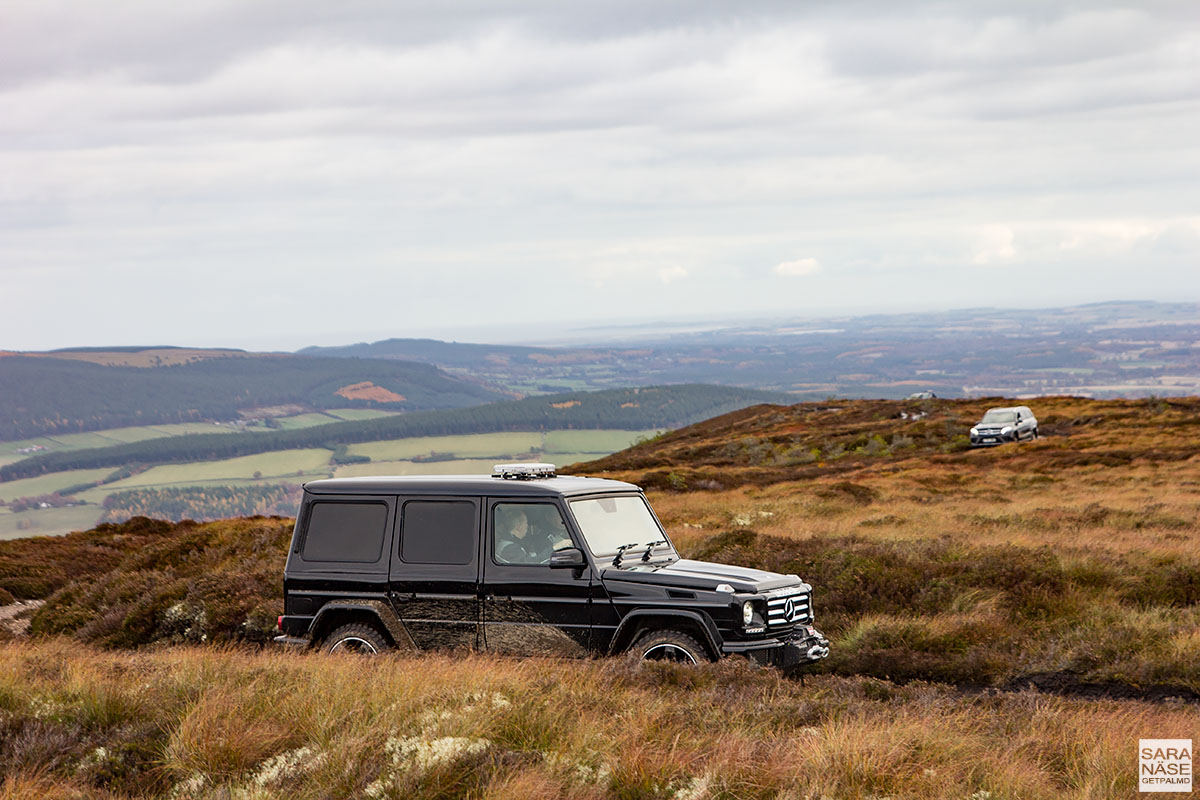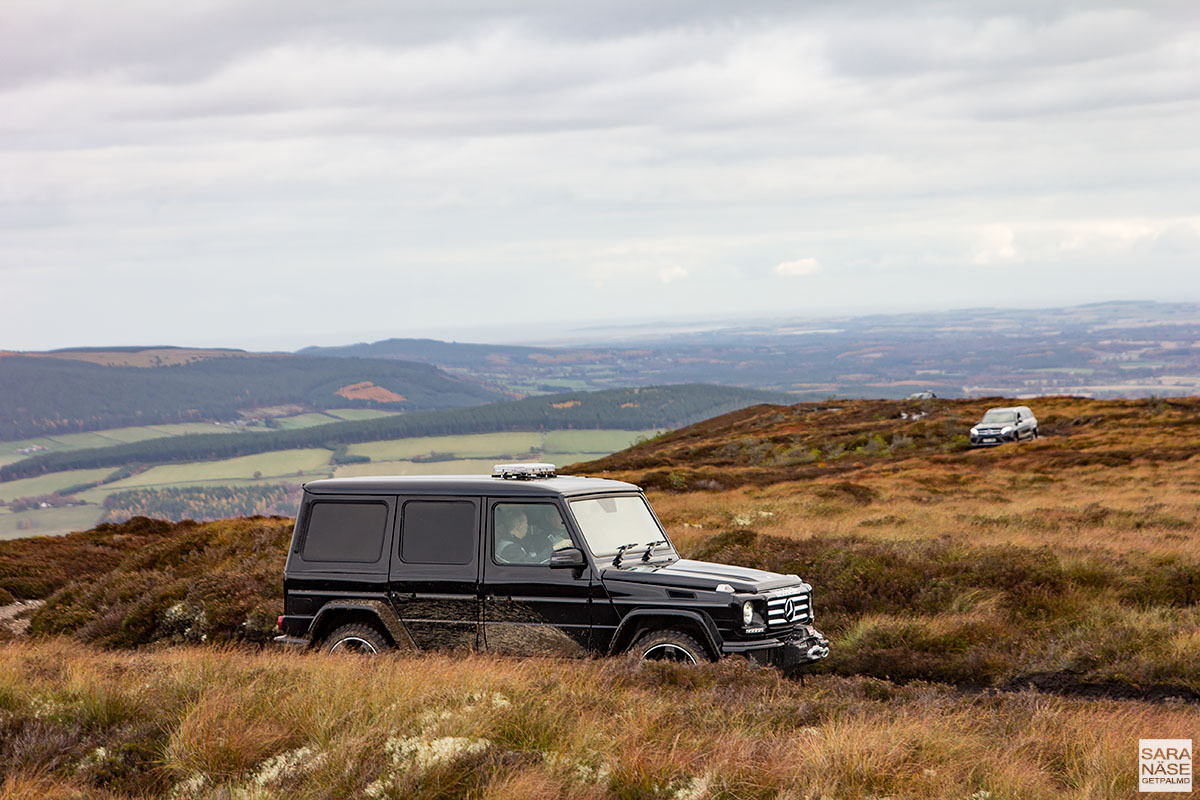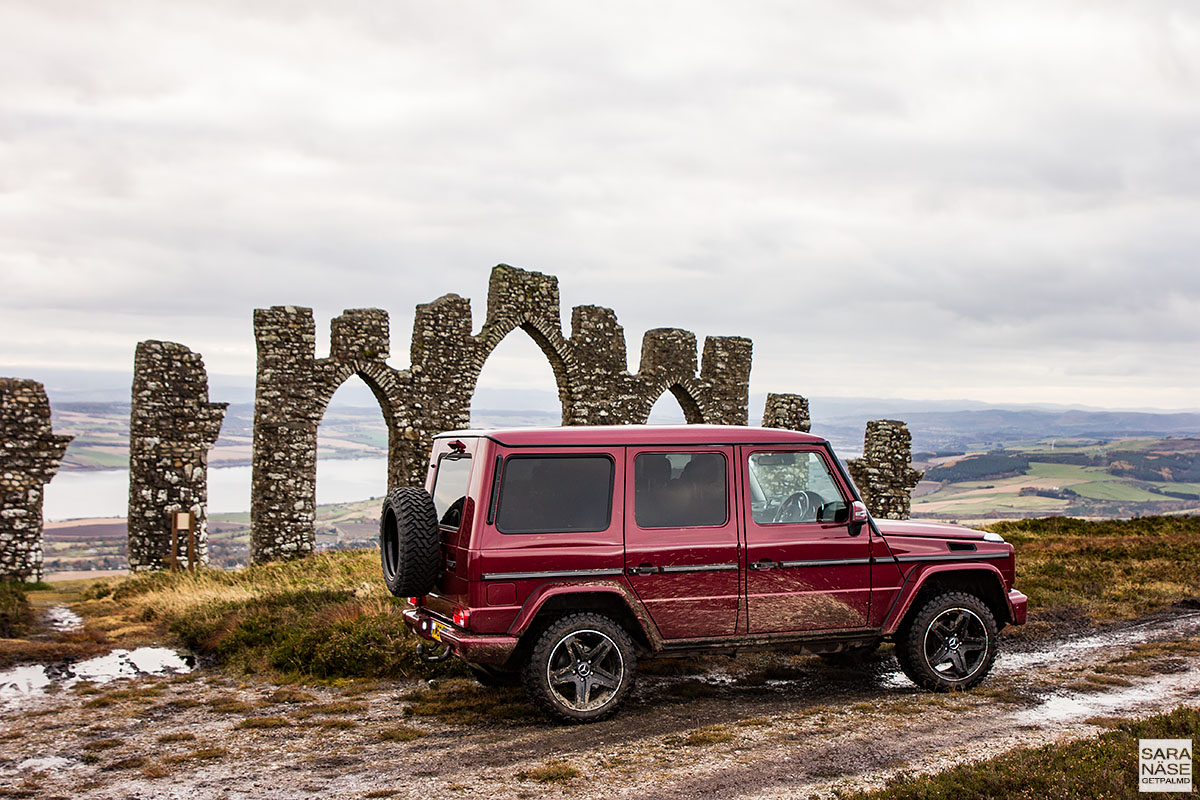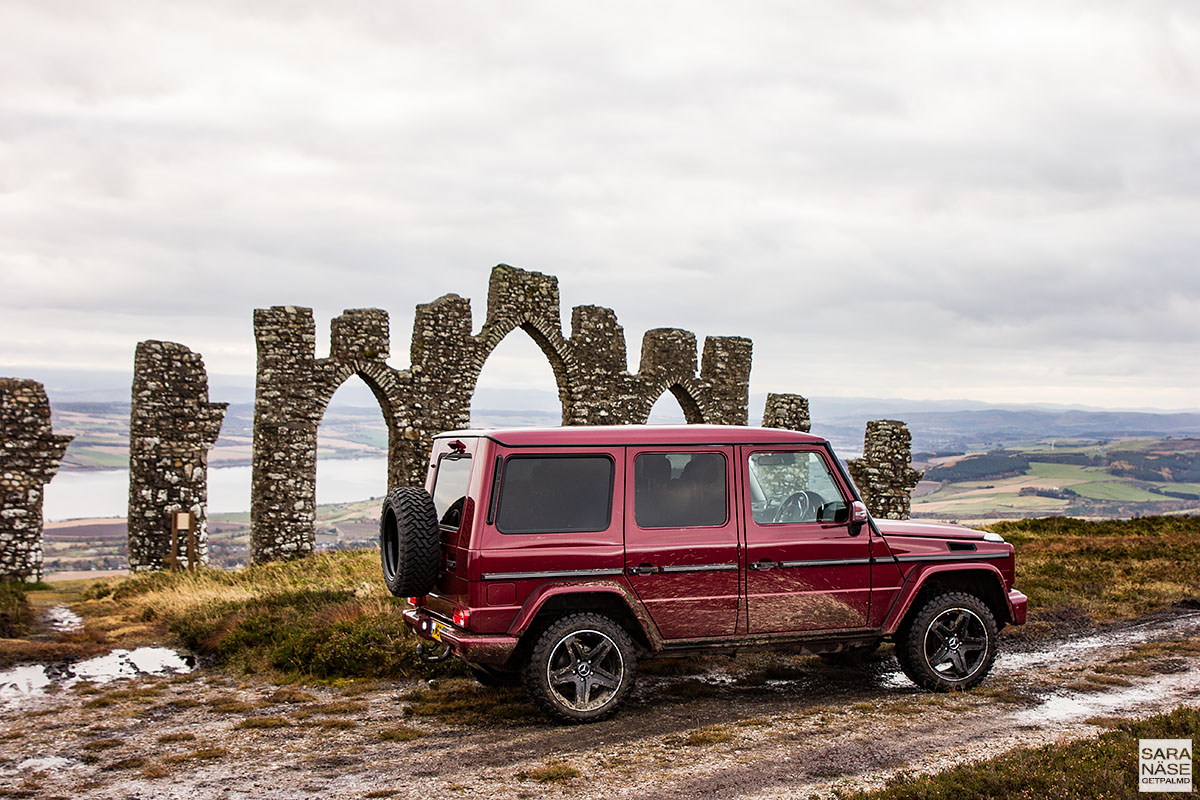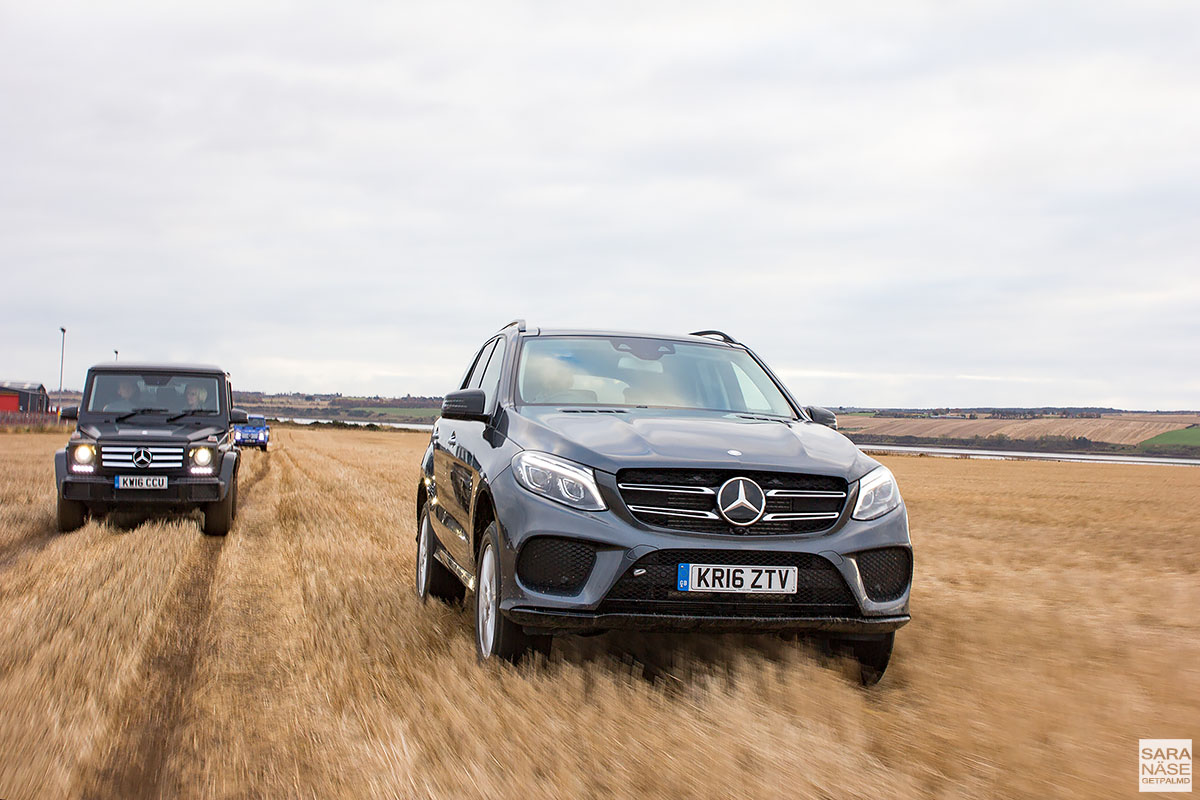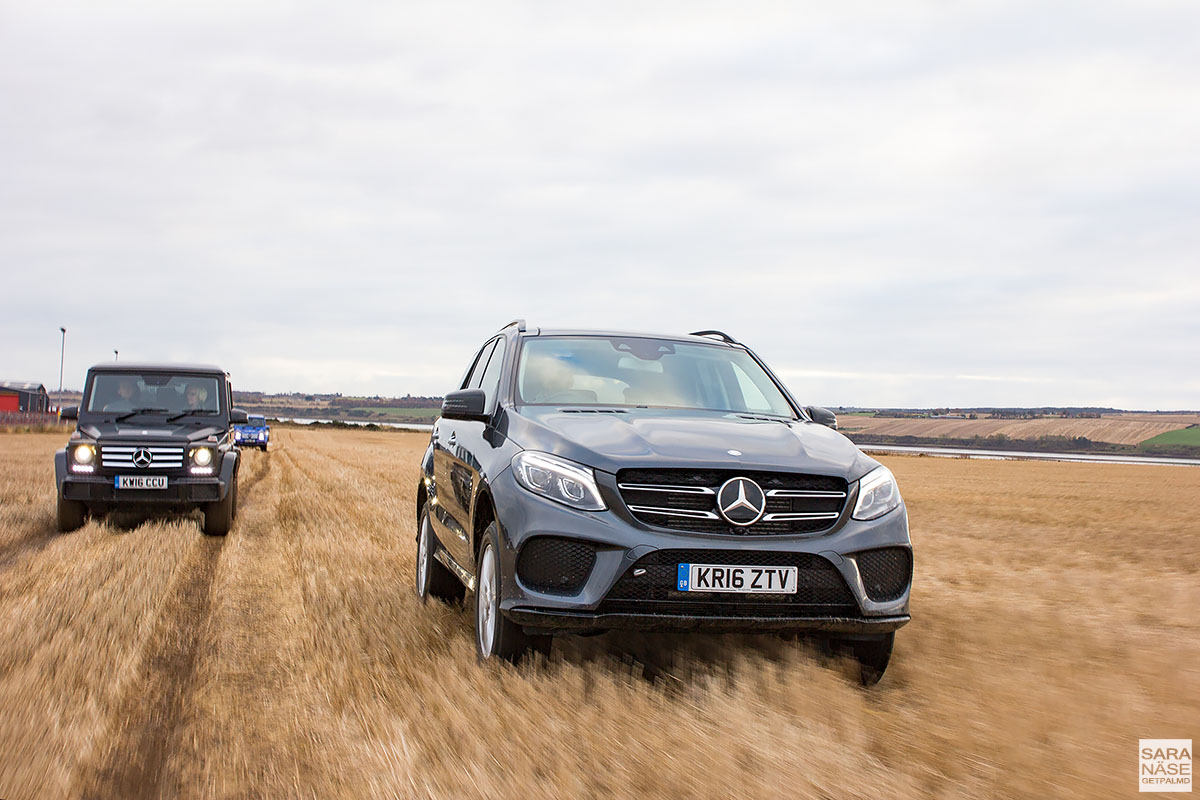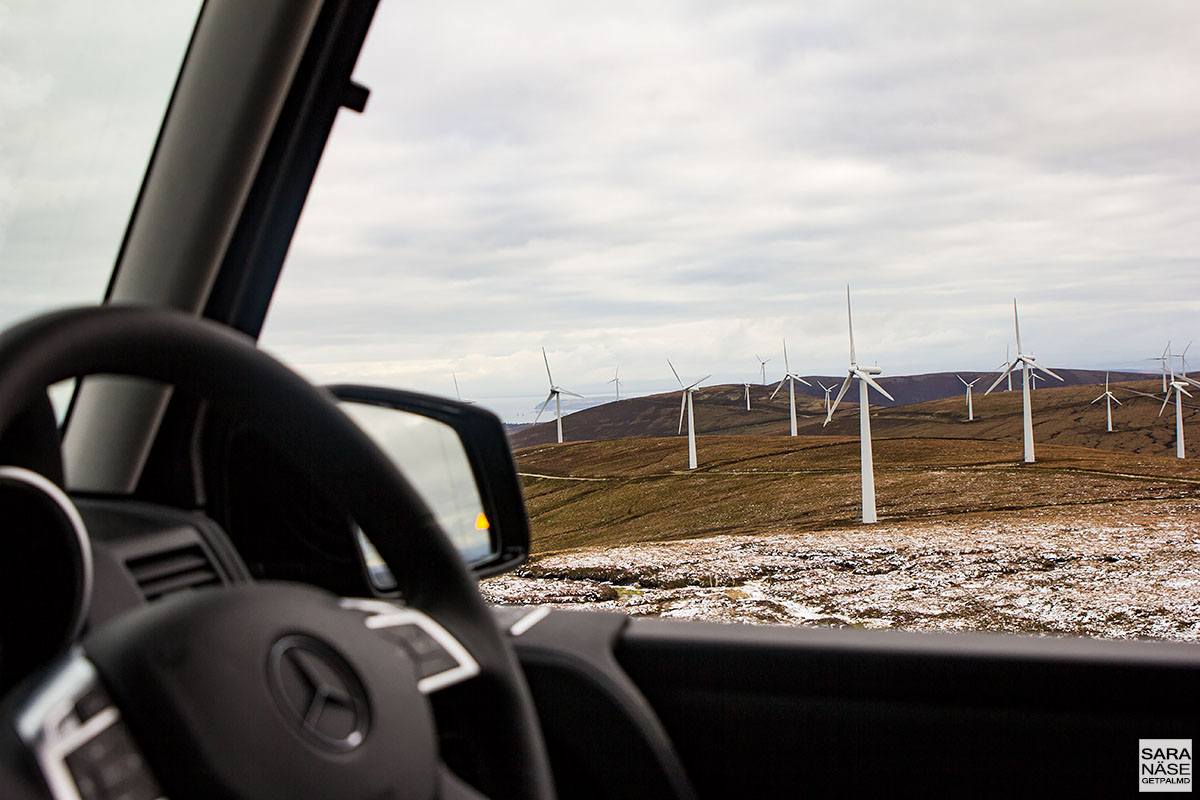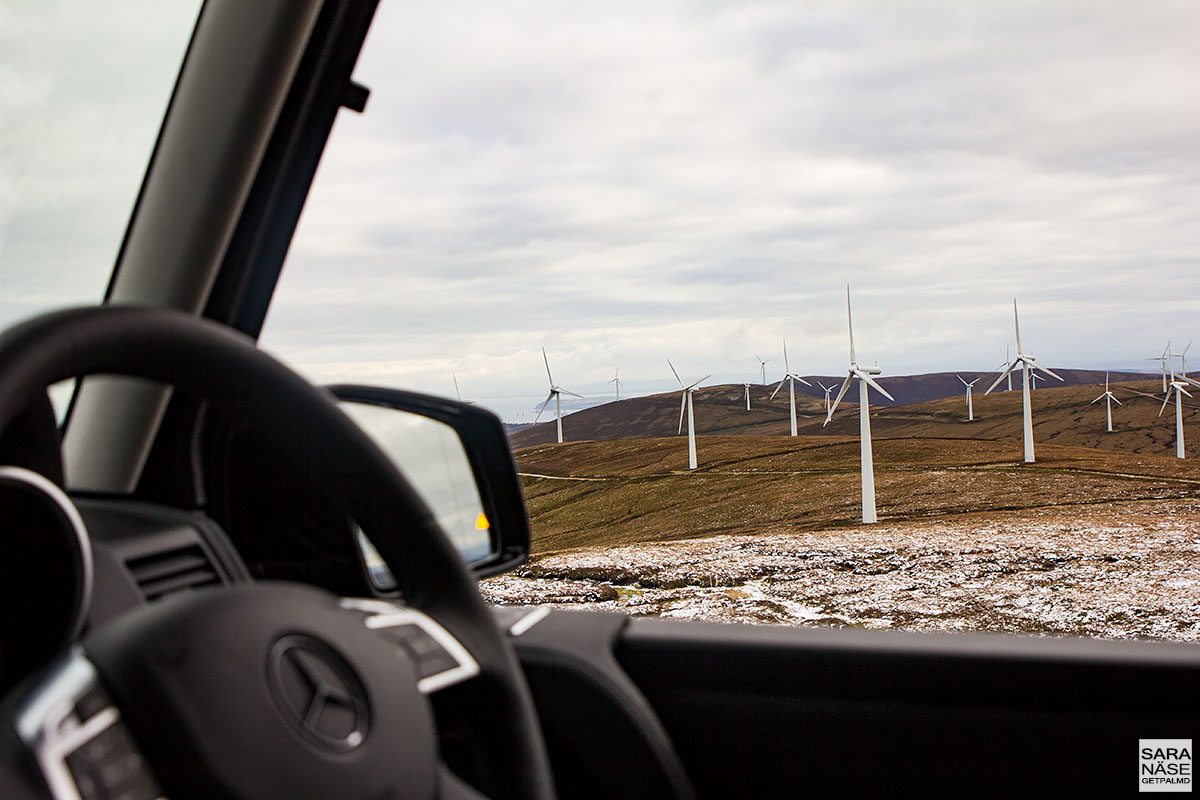 The cars on this adventure were all new G-Class models. A bunch of Mercedes-Benz G 350 d 4MATIC models, a GLE 350 d 4MATIC AMG LINE, and a few GLS 350 d 4MATIC cars. The car I chose for me and Andrew was an obsidian black metallic G 350 d (£88,800.00 in UK), equipped with a 3.0L V6 and a 7G-Tronic Plus 7-speed automatic transmission. If I can not have the AMG-yellow (which was not part of the fleet on this journey) then I want black, looks aggressive. Dangerous. Seductive. I can think of many flattering words to describe the G-Wagen – it is my all time favourite car from this segment. Cars are a little like men – women are drawn to excitement, joy, but also safety and power. You want someone to watch over you. If you can not find your dream man then at least you can get yourself a big G-Wagen – any woman who drives one is (and looks) amazing I think. Pretty confident it keeps the bad guys at a distance too.
The options fitted to our car were Winter package, Driving assistance package and Entertainment package (worth £6,440.00 in total). For this off-road experience they had also removed the running boards, and fitted matte black 19″ AMG five-twin-spoke alloys and Atturo Trail Blade 255 / 55 off road tyres. Good to go.
We left Novar Estate before sunrise the next morning, and by the time we had reached the beach in Inverness the sun was starting to rise. Coast to coast means we have to start from the beach and finish on a beach, and that is what we did. Surprisingly for Scotland our journey took off in good weather, and the first wet experience was at higher altitudes with some short wintry showers. I have been to Scotland once before so I was already prepared for how quick the weather can change from grey sky to blue sky, from sunshine to rain. I was told there could be snow up there and when someone says snow to me I visualize winter wonderland, but it was not even close to that. Which was good for the driving, because fresh snow on the ground would have hidden the trail we were supposed to follow, and would have made navigating up there a real challenge. But from a photographer perspective a little disappointing. Winter wonderland and G-Class sounds like something that could result in impressive shots.
But now when I think about it I would much rather prefer to shoot a yellow Mercedes-AMG G63 in snow. Would look breathtaking.
However the Scottish landscapes did not disappoint on this journey. Up at Fyrish Monument we enjoyed a panoramic view over sea and mountains. They served us coffee from a coffee machine placed in the trunk of a G-Wagen, cake and cheese, and they raised the satellite on the roof of the same car so we could connect to the convoy broadband and share our journey with you. Yes you heard it right, we had a support car with coffee and WiFi. It was perfect, I don't know whose idea it was but that man or woman is a genius.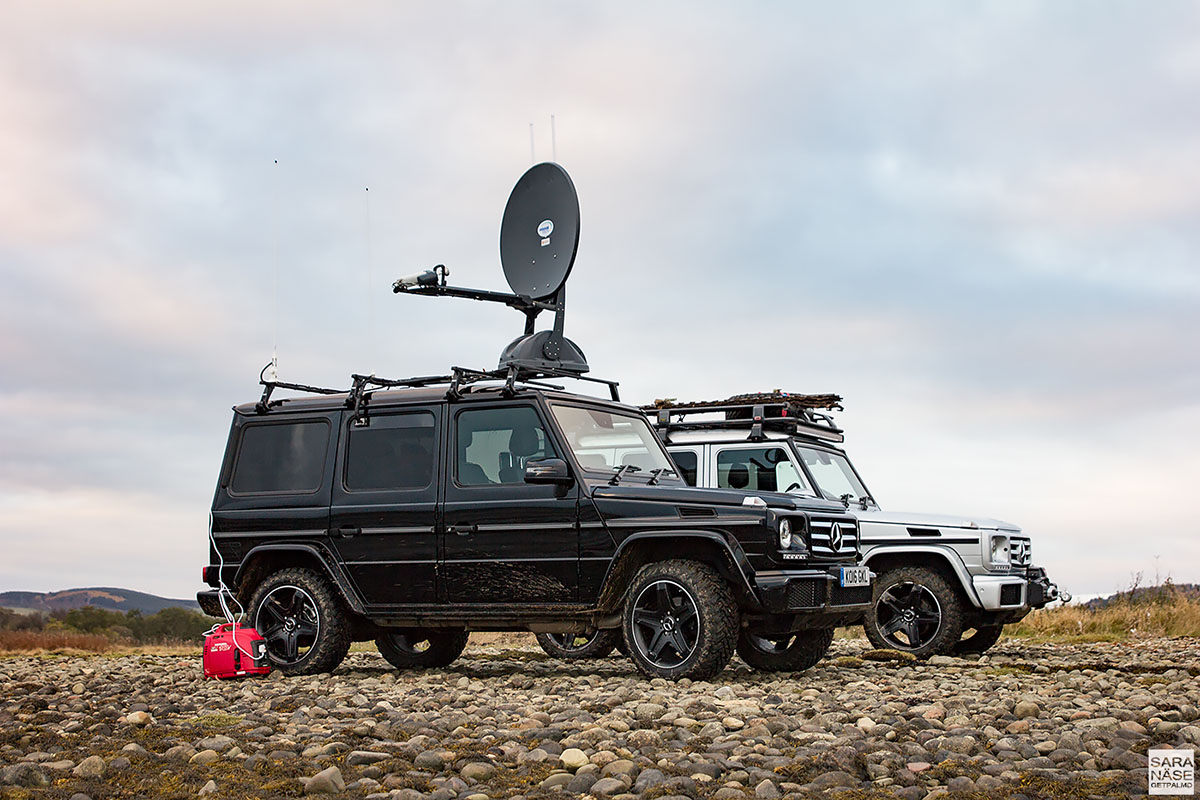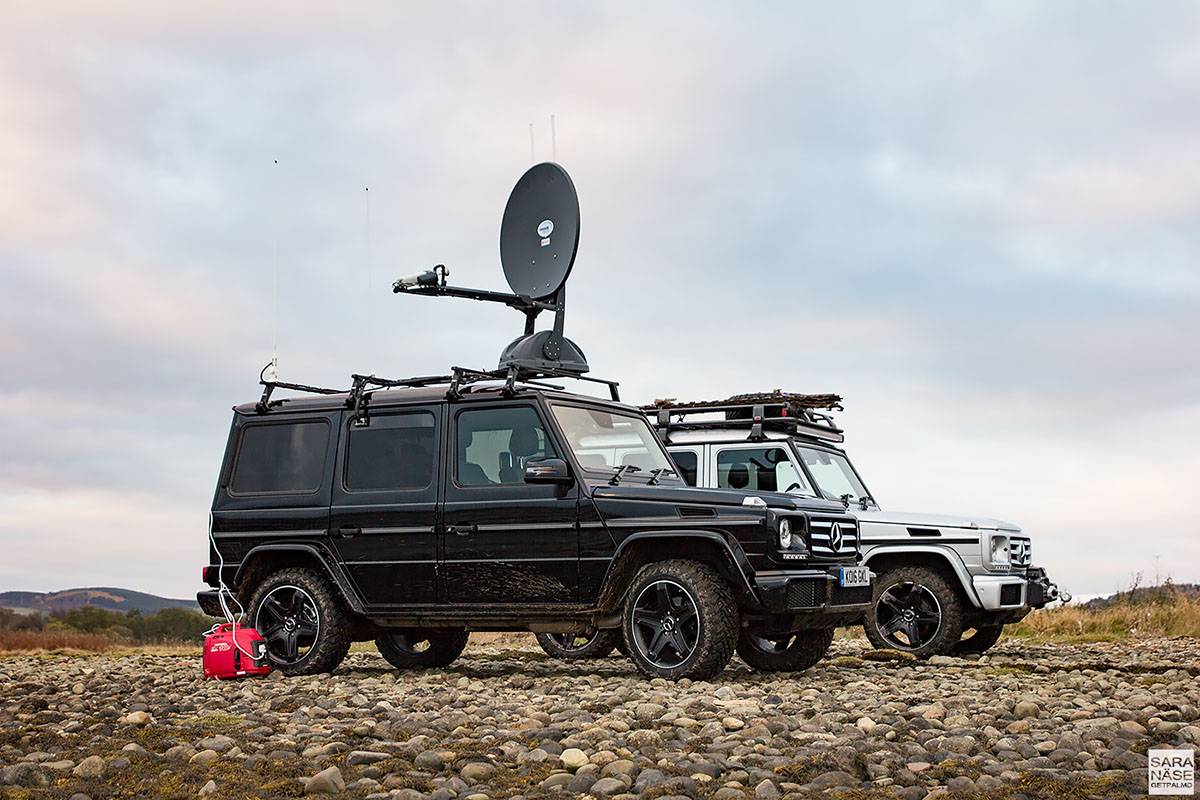 I started my morning that day listening to (friendly, caring) comments from Tom Ford about my wellies that were ankle height ("What are those for??!"). Note that Mercedes-Benz recommended we would bring wellies. Wellies was not even a truthful description of my shoes though. They were fashionable ankle boots made from rubber so logically they should be water proof. And as long as you keep the water level under your ankle, they definitely are. I might as well defend my choice of shoes and say it was optimism. I had a moment while packing when I thought that I am not going to be getting dirty and my socks are not going to get wet. Because I am not going to get stuck, and I am not going to have to crawl out from a puddle with mud up to my knees. Me and this car (and Andrew!), we have this under control.
I arrived to Alladale Wilderness Reserve that evening with dry socks, and no man had to come to rescue and carry me from any place either. We did not have a single problem the first day which is incredible. I had faith in this car all the time but to really see it in action, to see what it is capable of, makes me want to bow for Mercedes-Benz. I do not know how the hell they manage to build cars that can take on journeys like this and make it home in one piece, but it is pretty amazing that they do.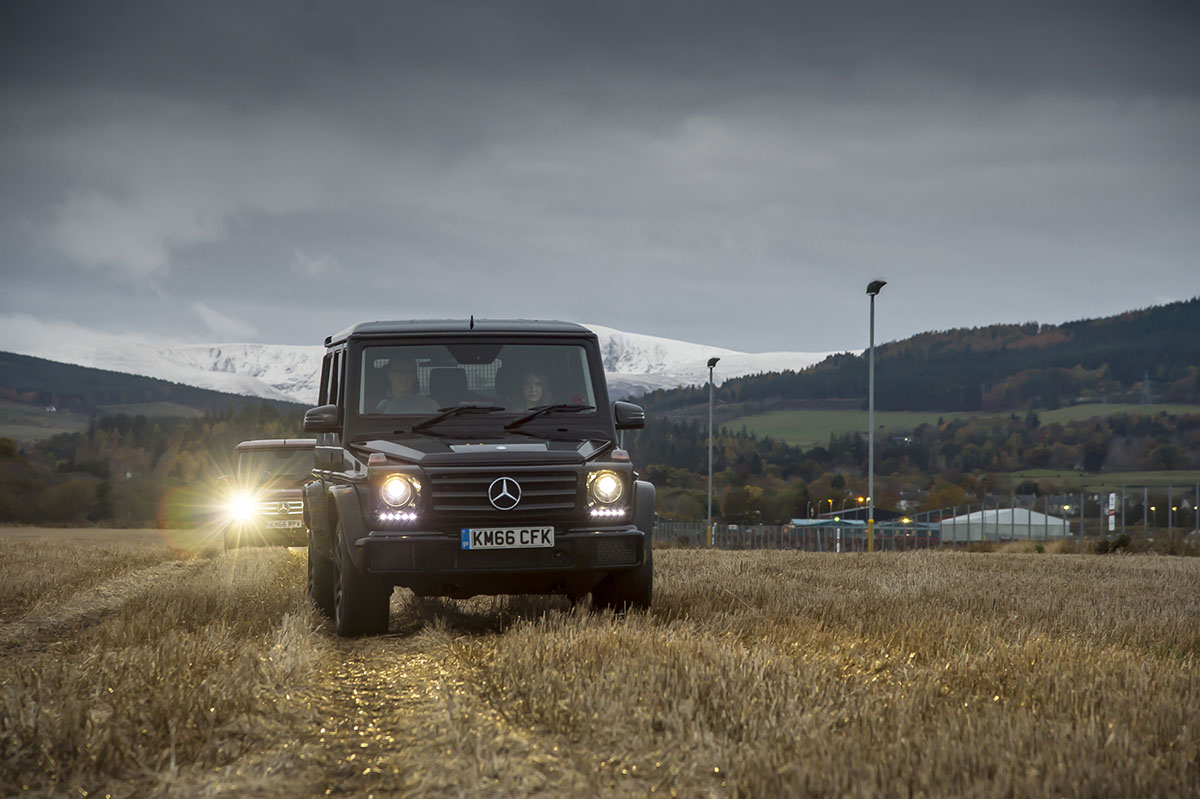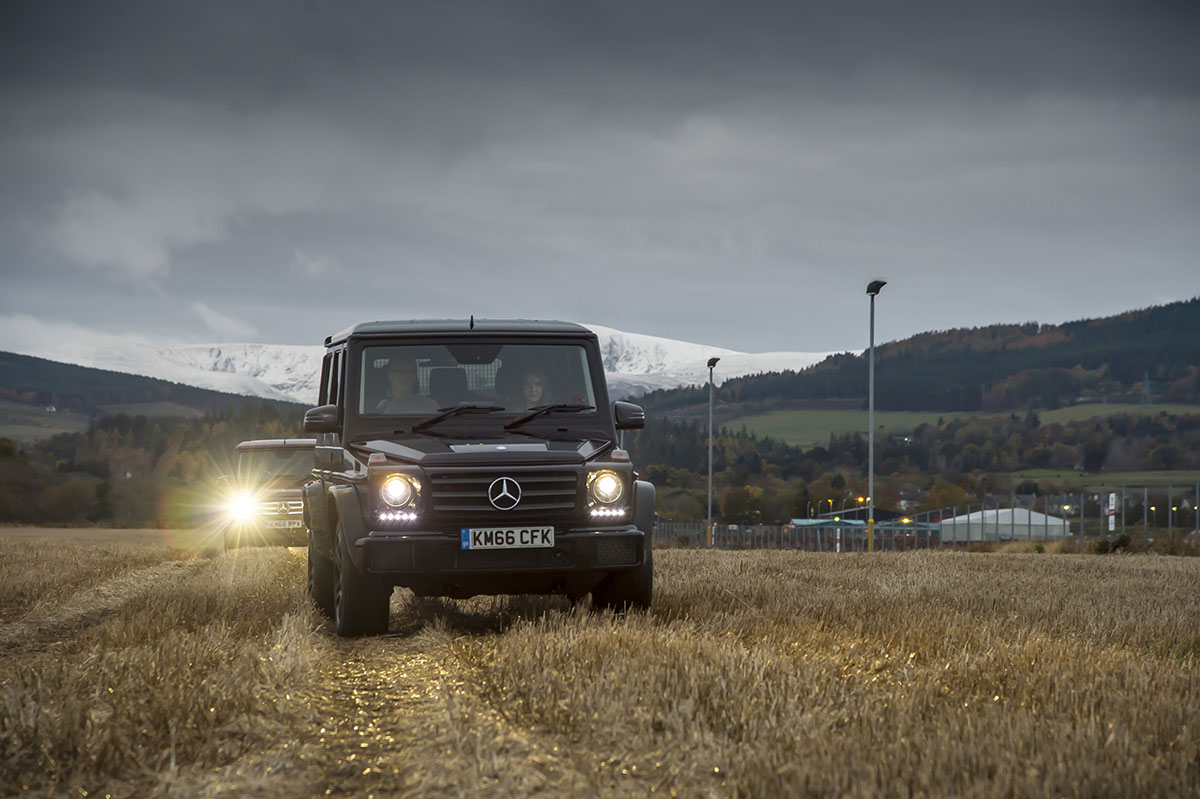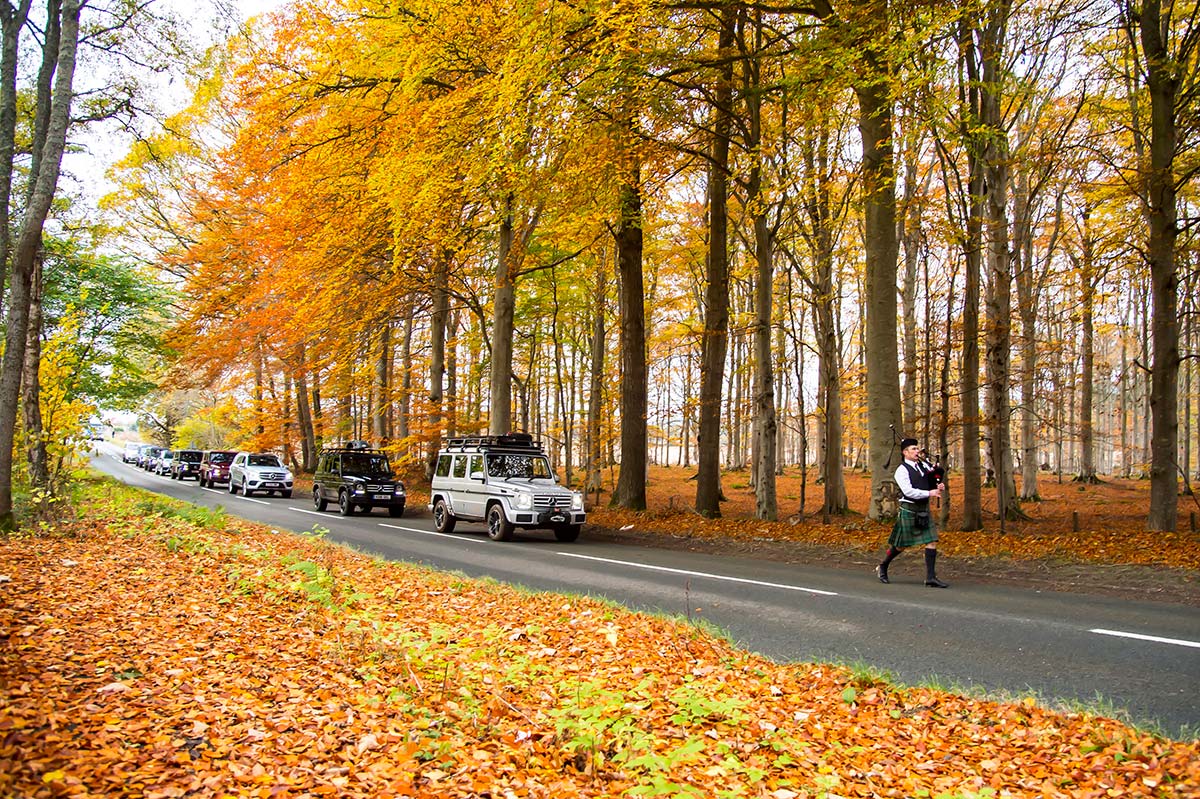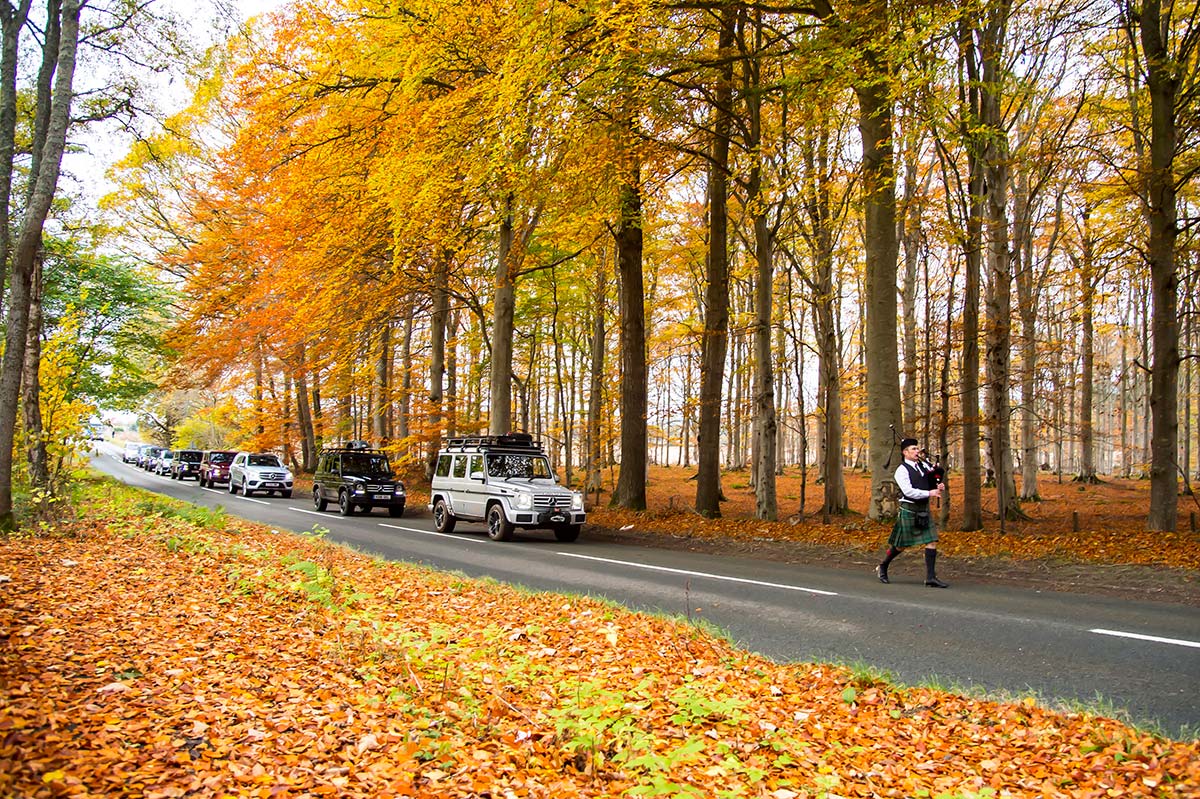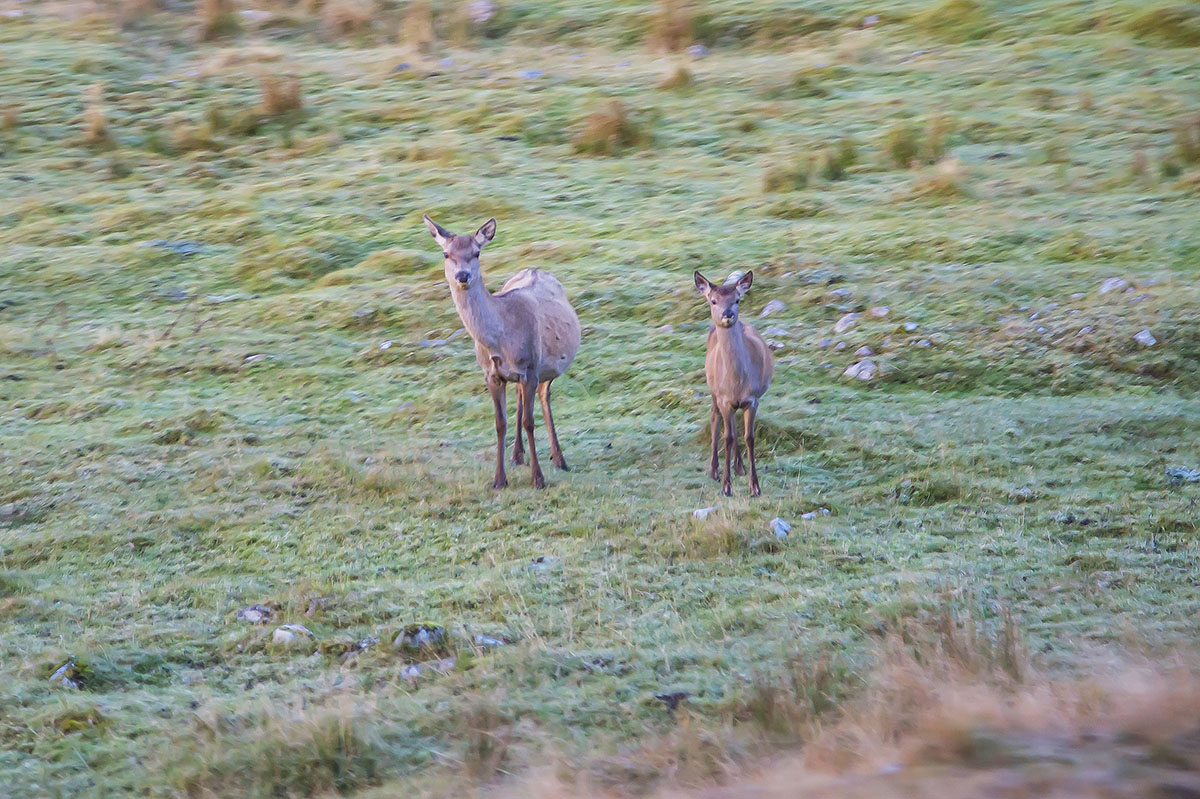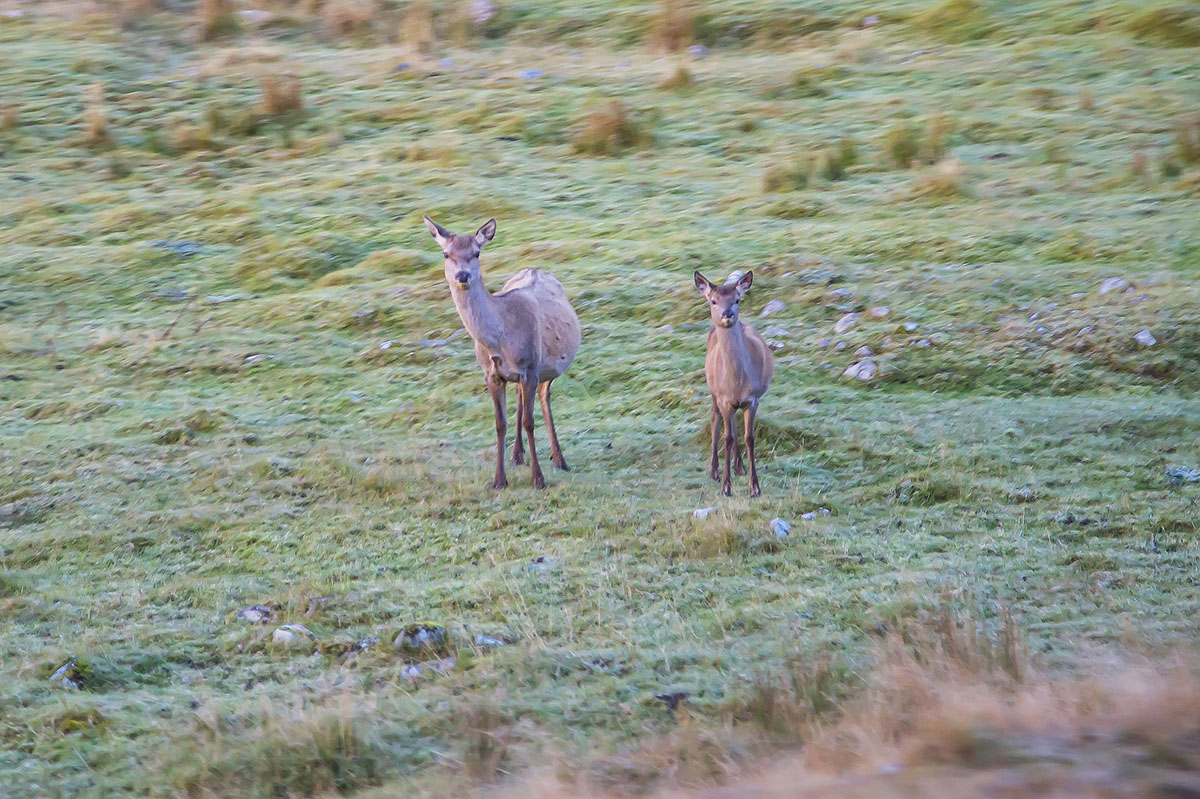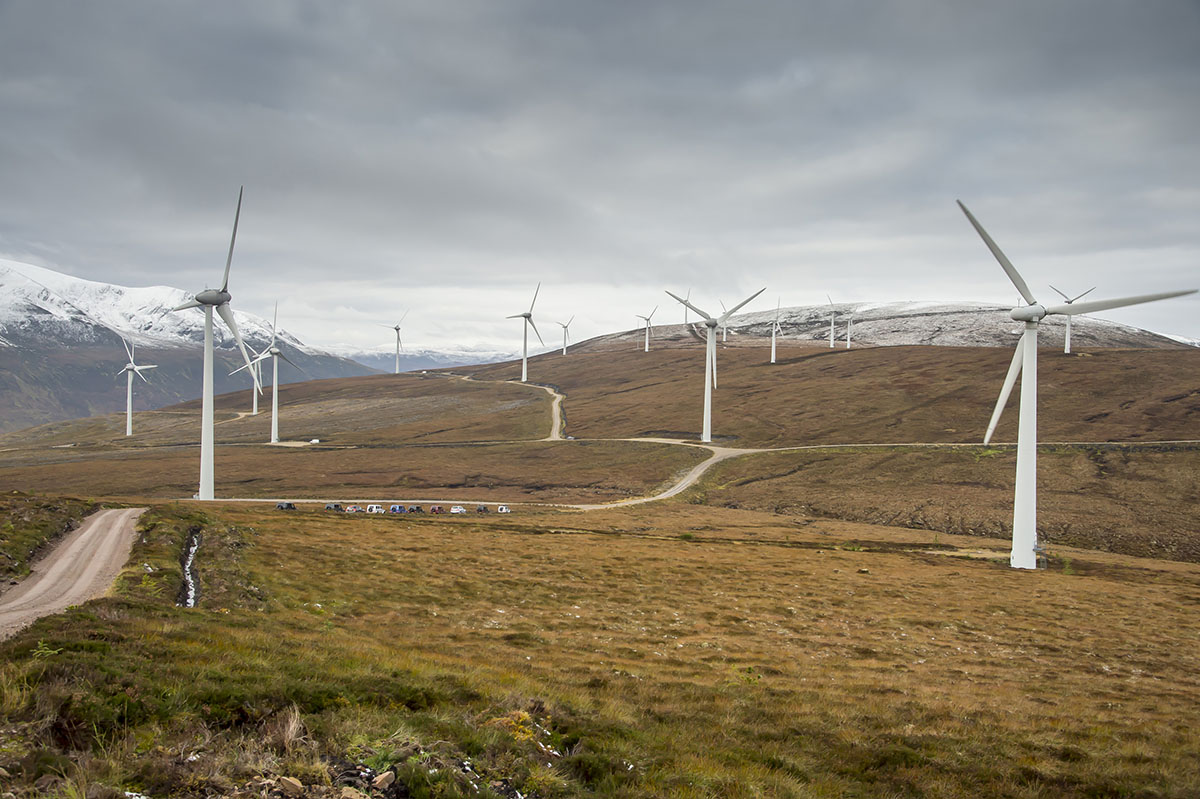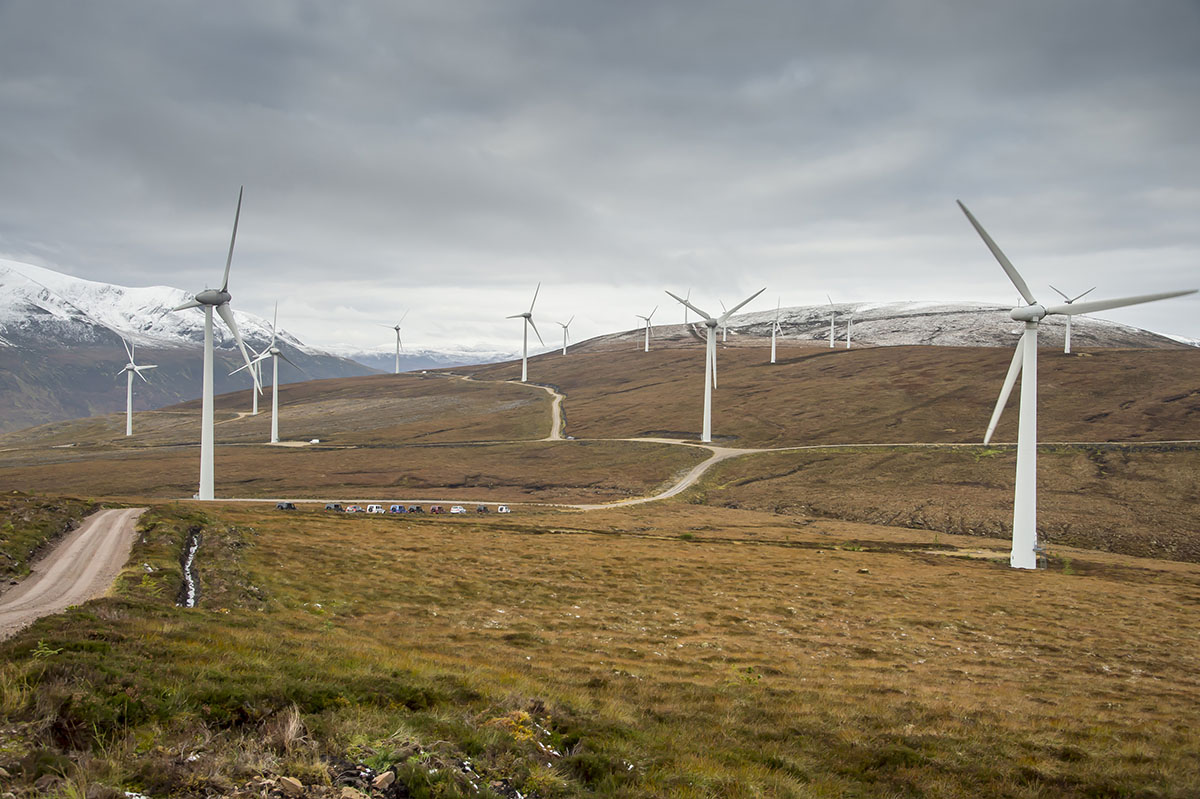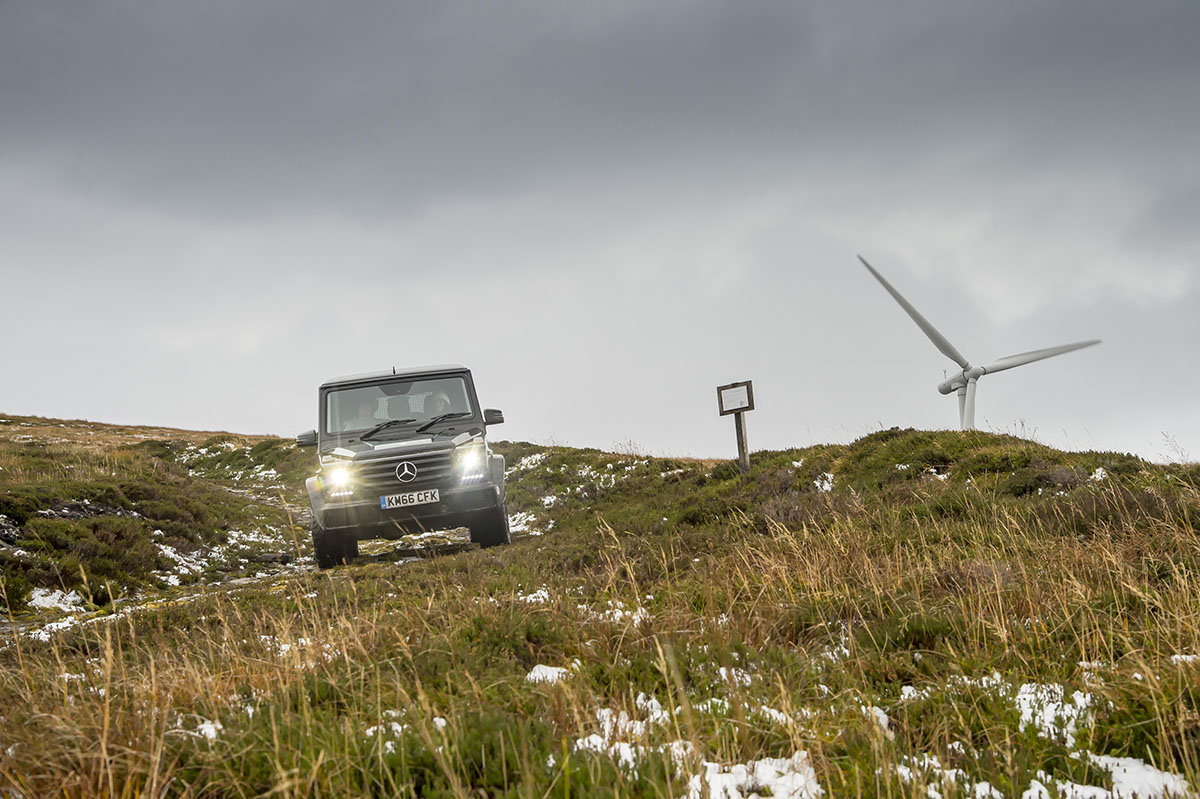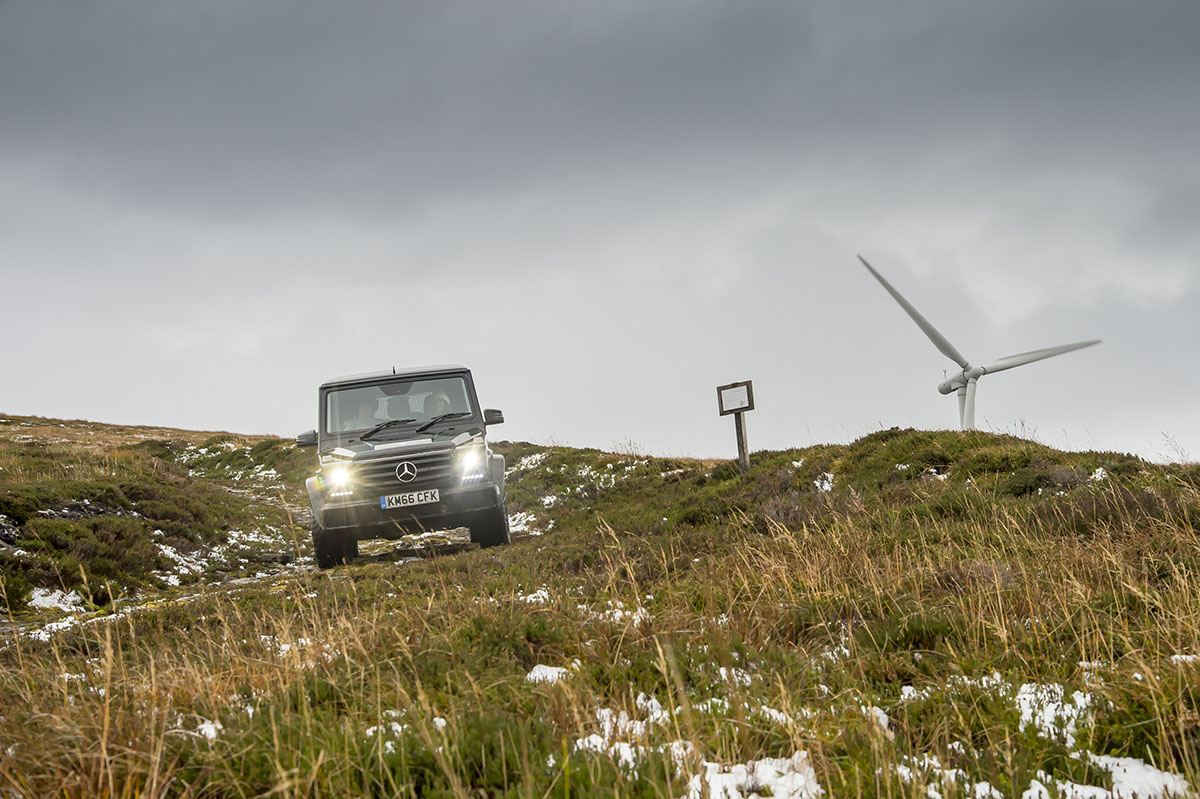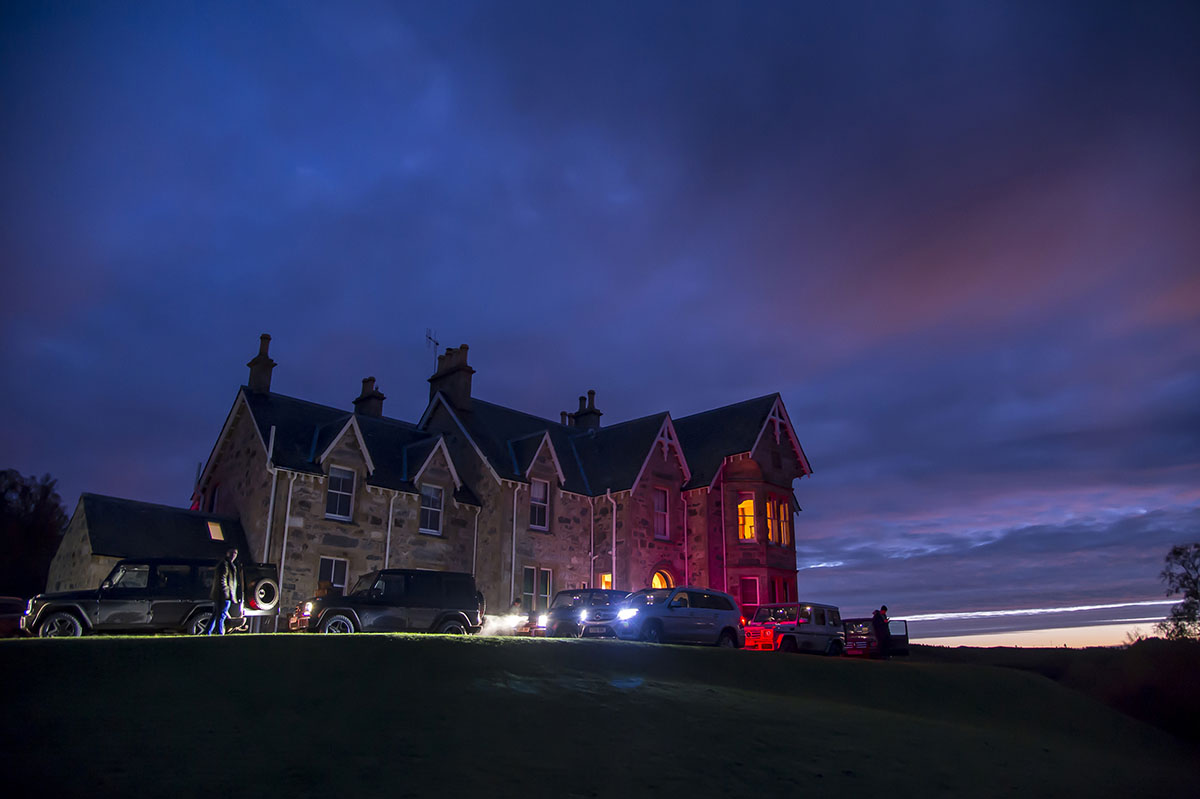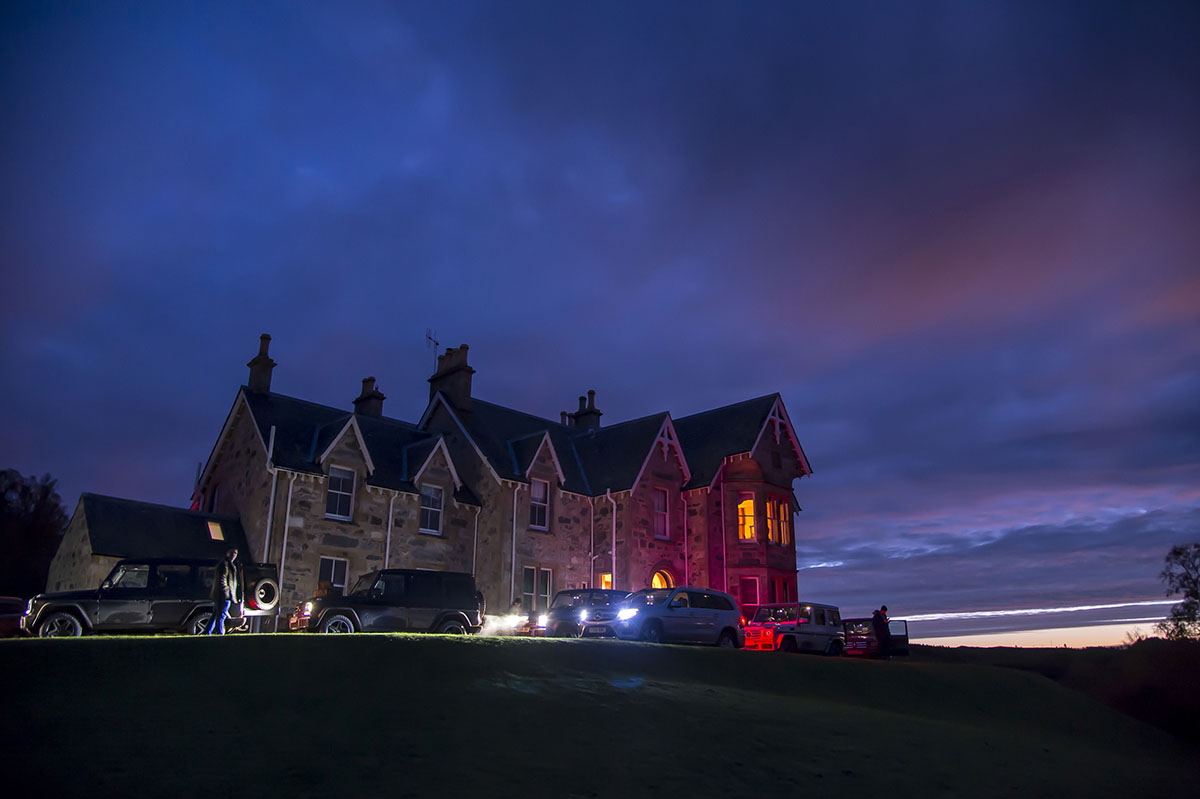 Photographer: Barry Hayden
As usual I wanted to share the journey with my own photos, but since the official photographers Barry Hayden and Justin Leighton had some incredible shots I have included a few of those as well. Thanks a lot to both for capturing moments we didn't, especially since I could only take pics when I wasn't driving myself.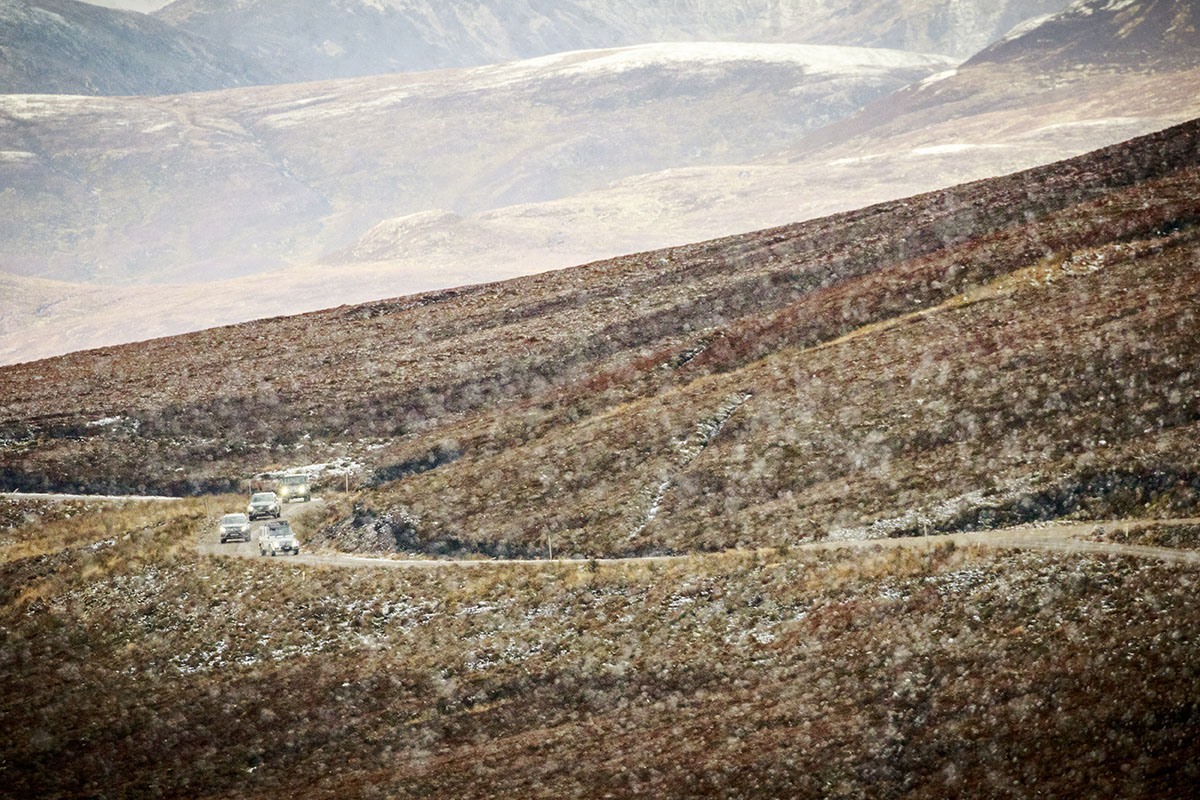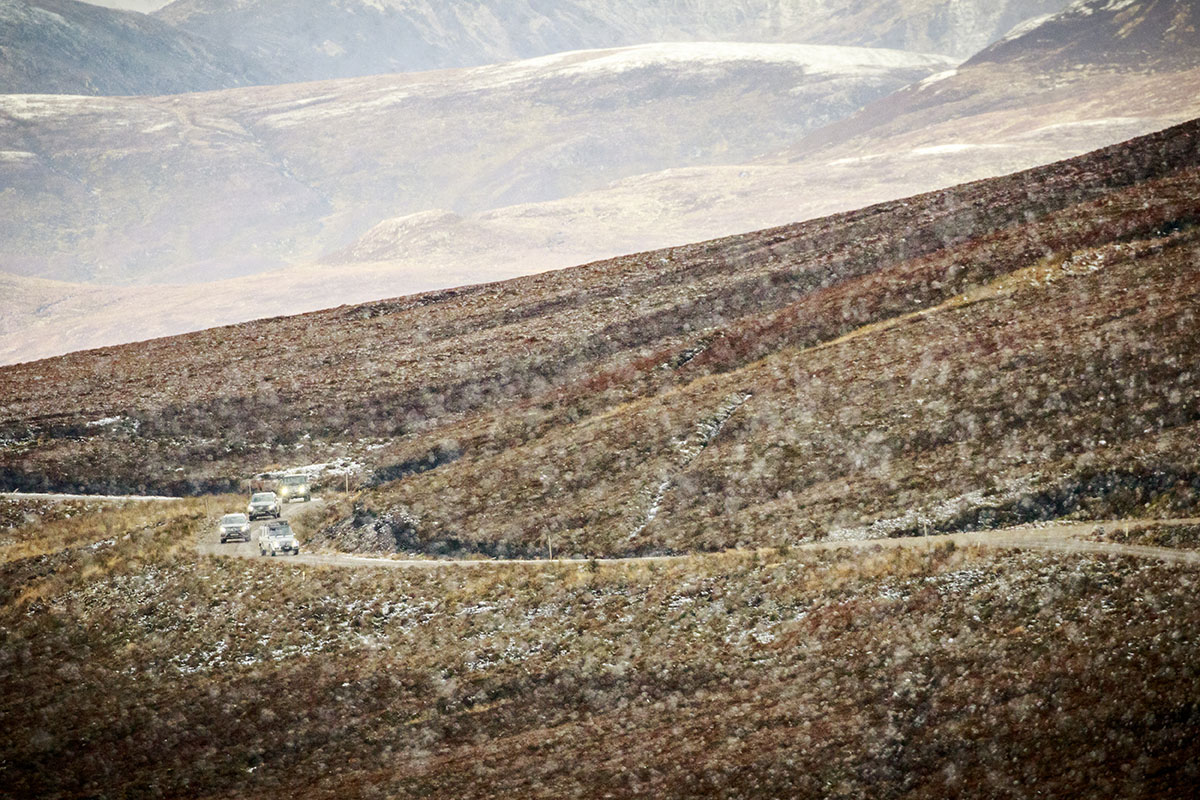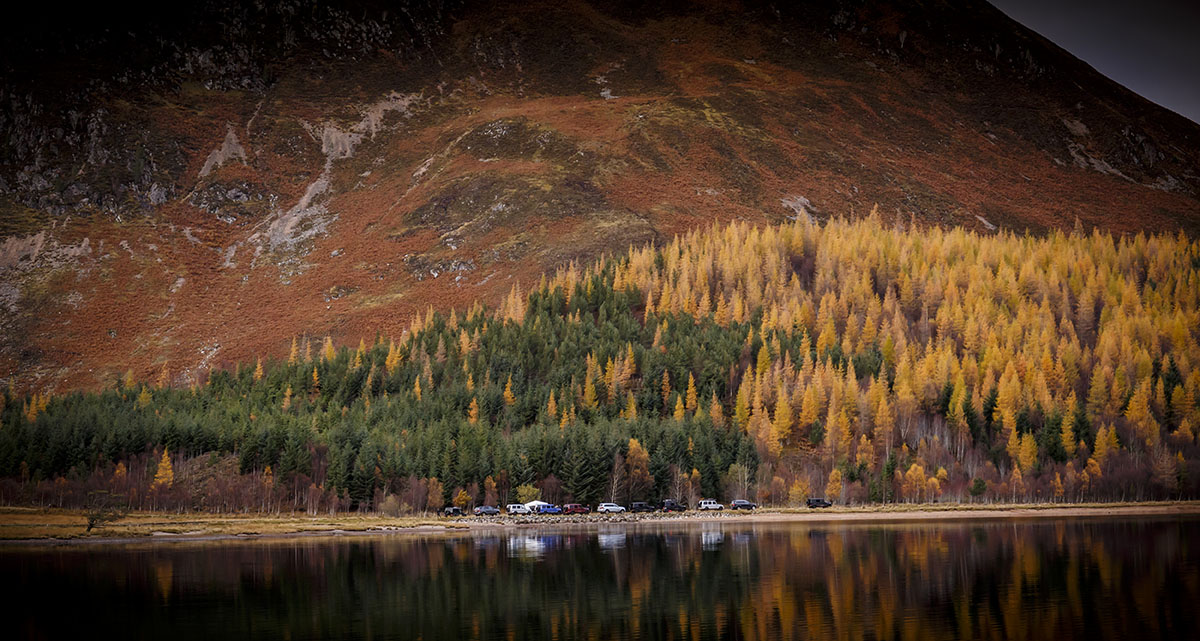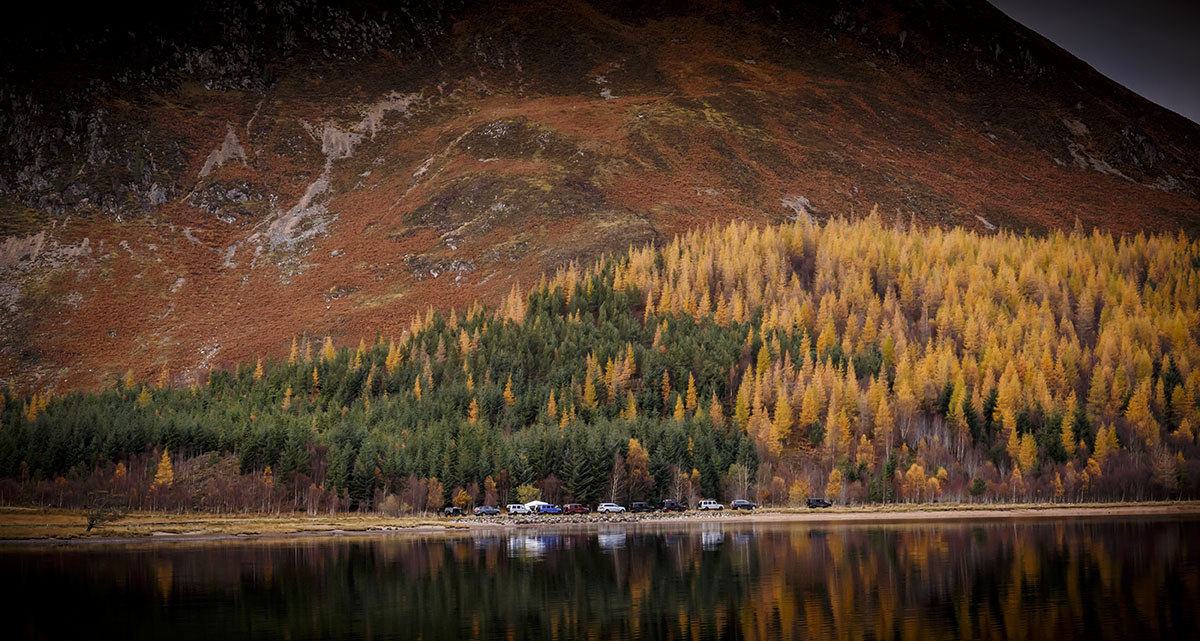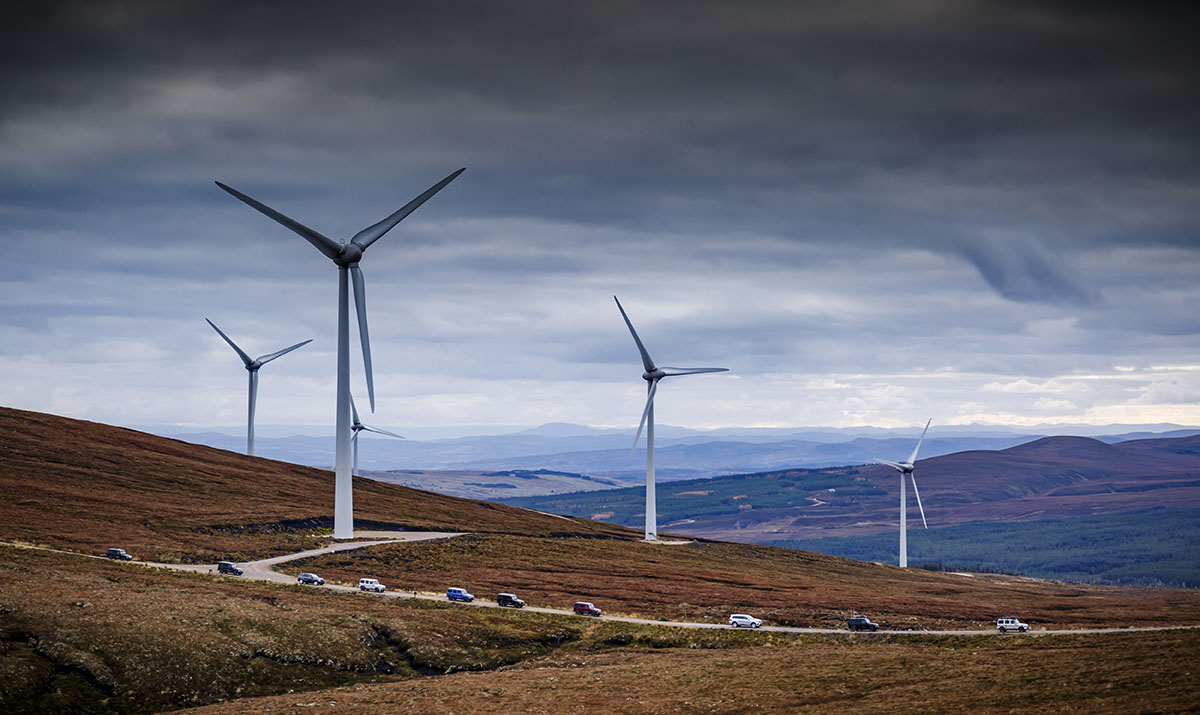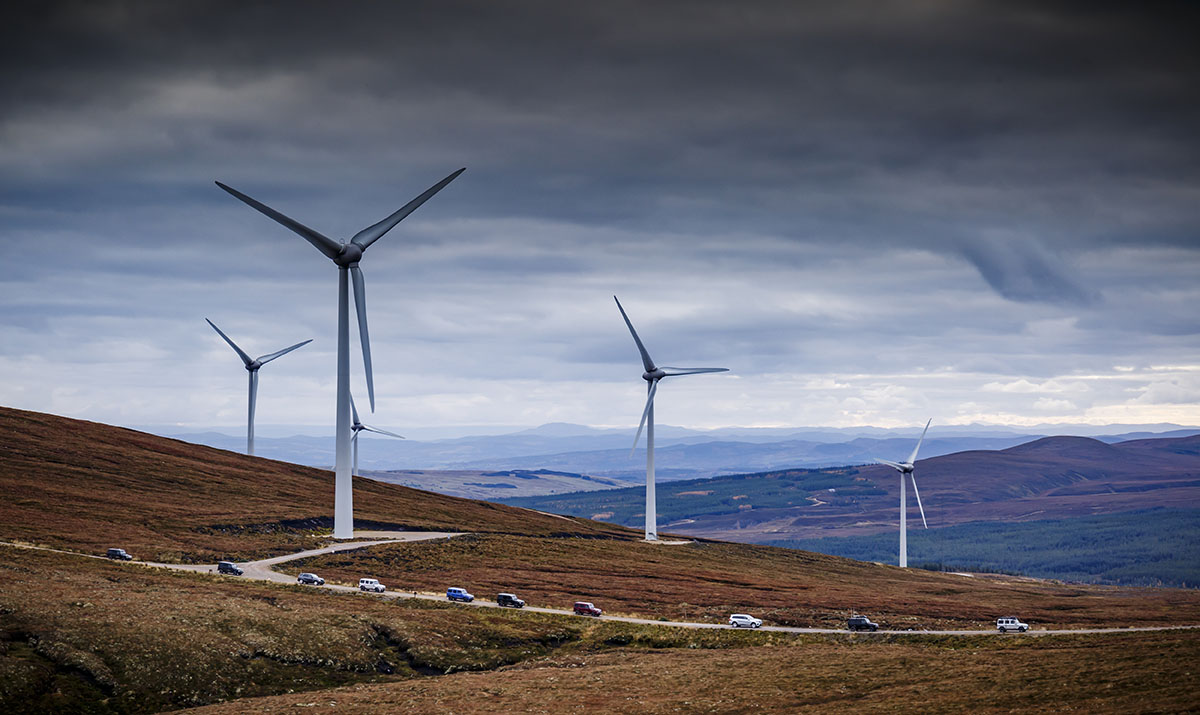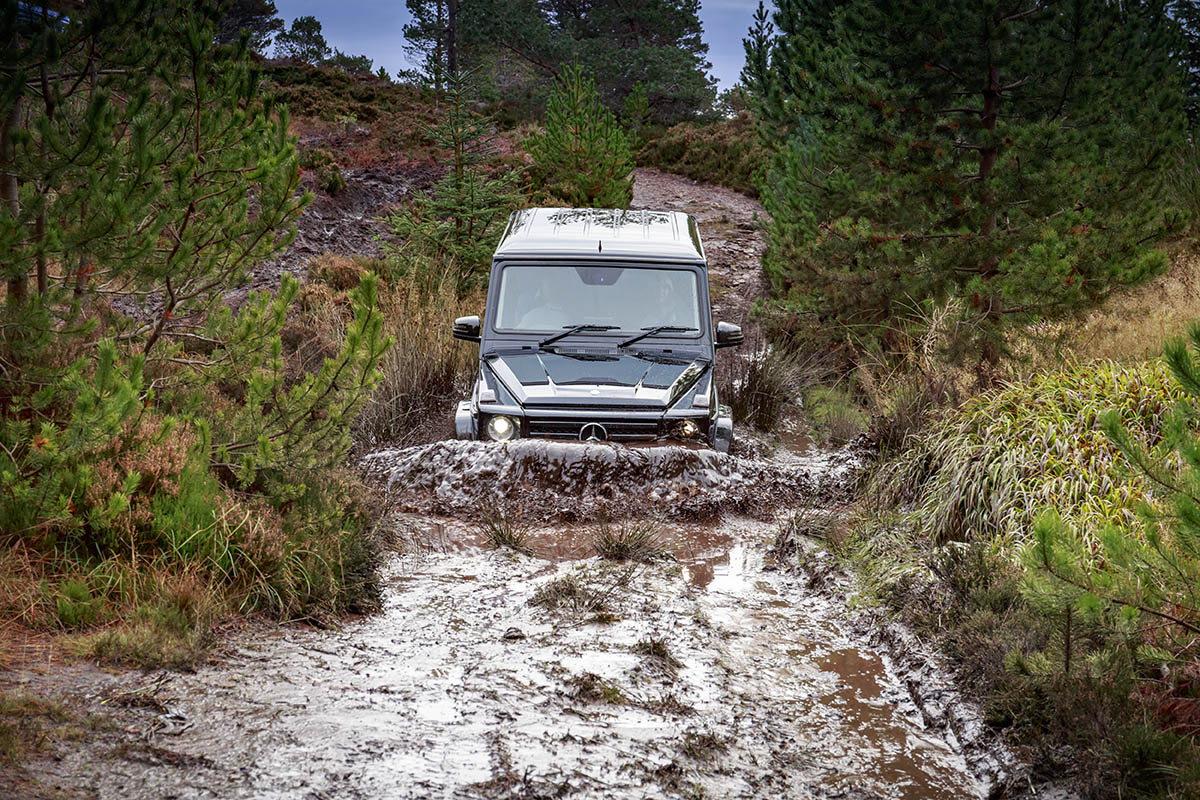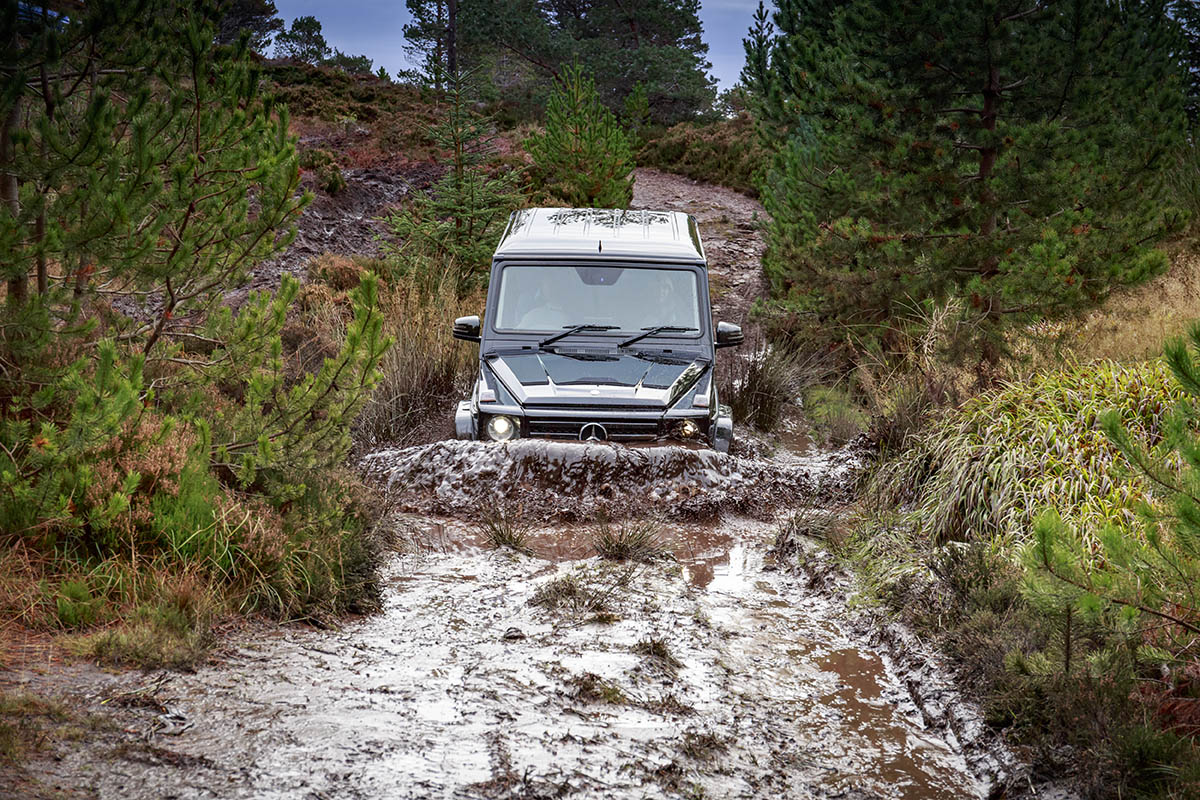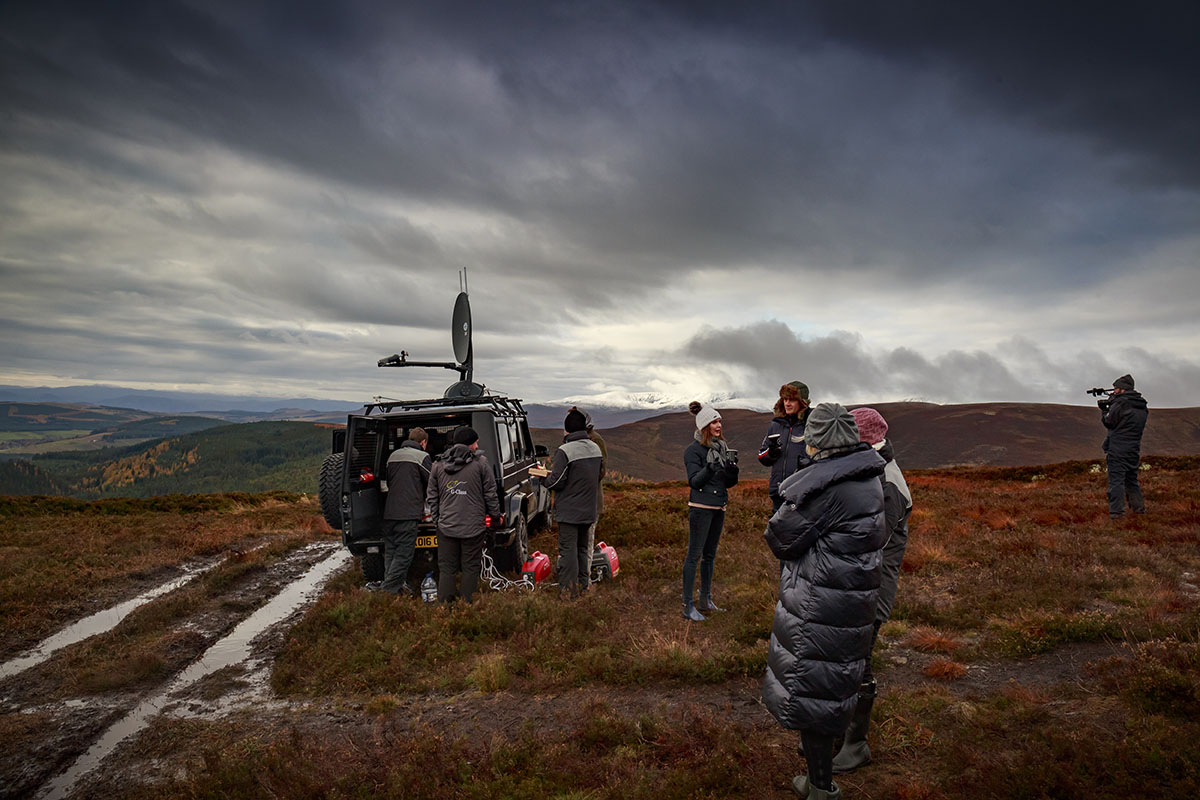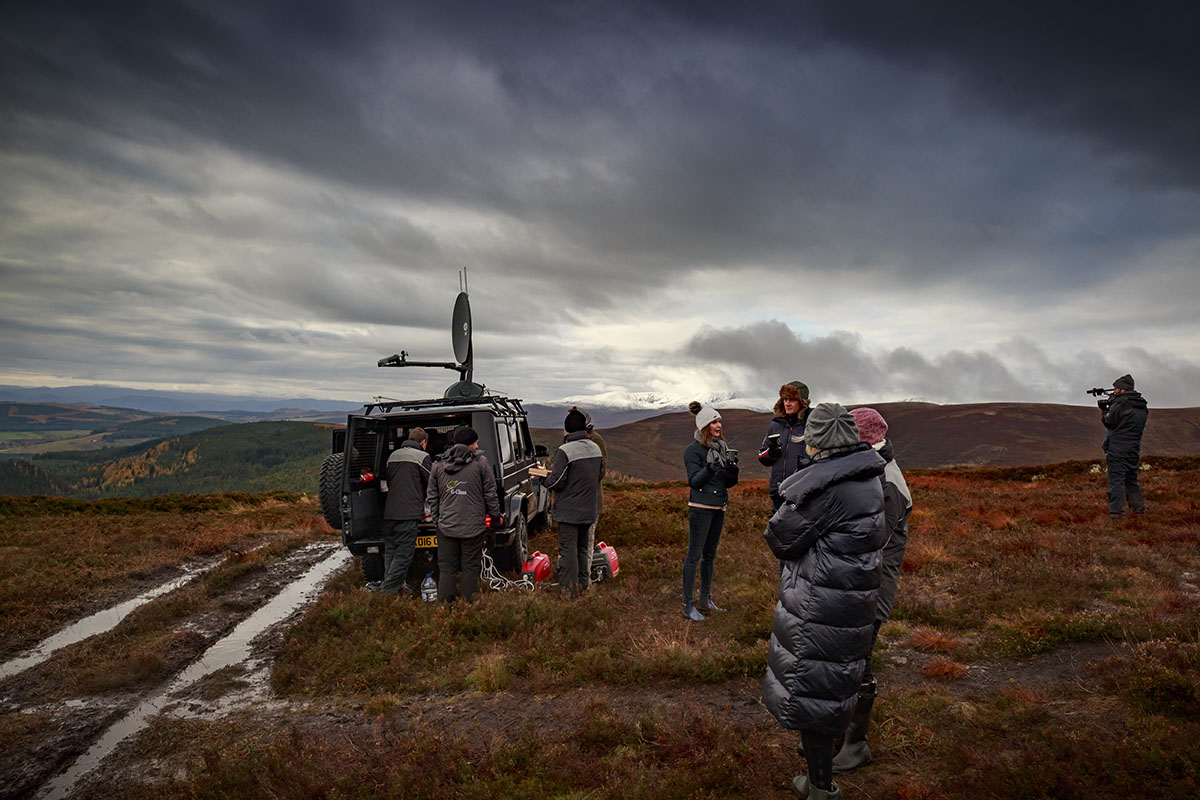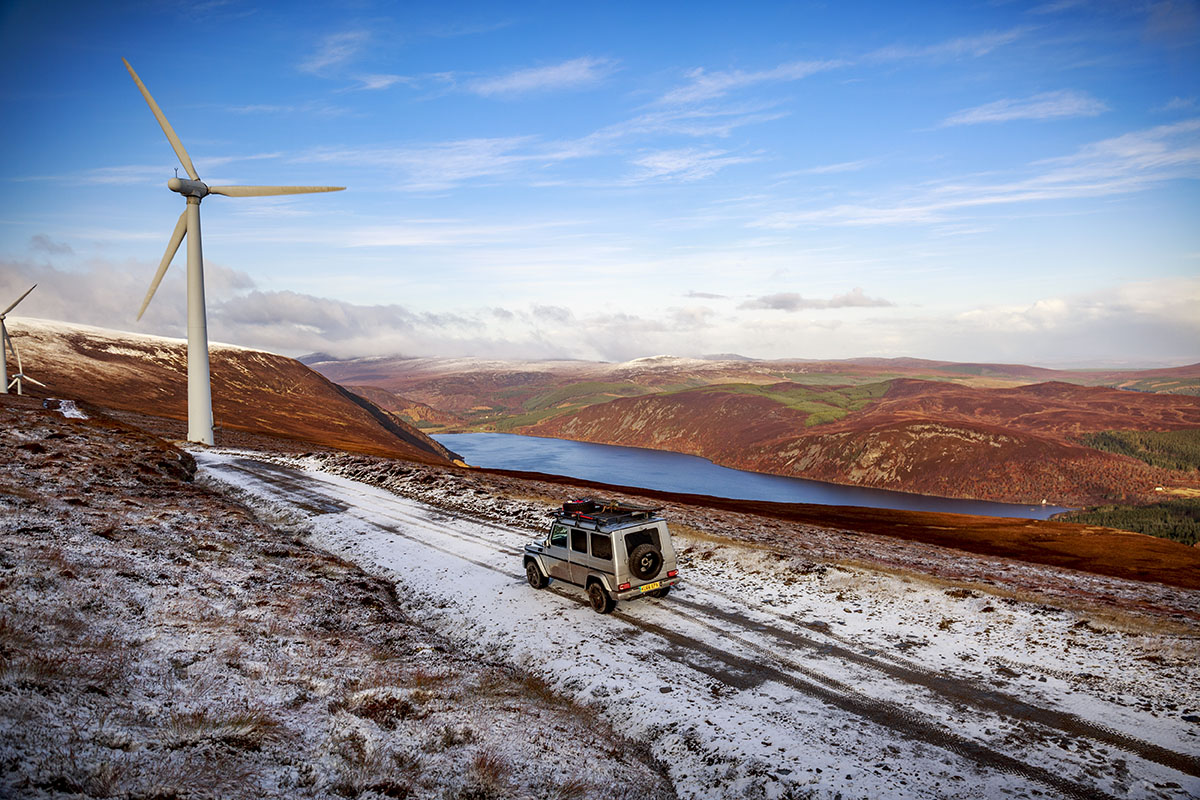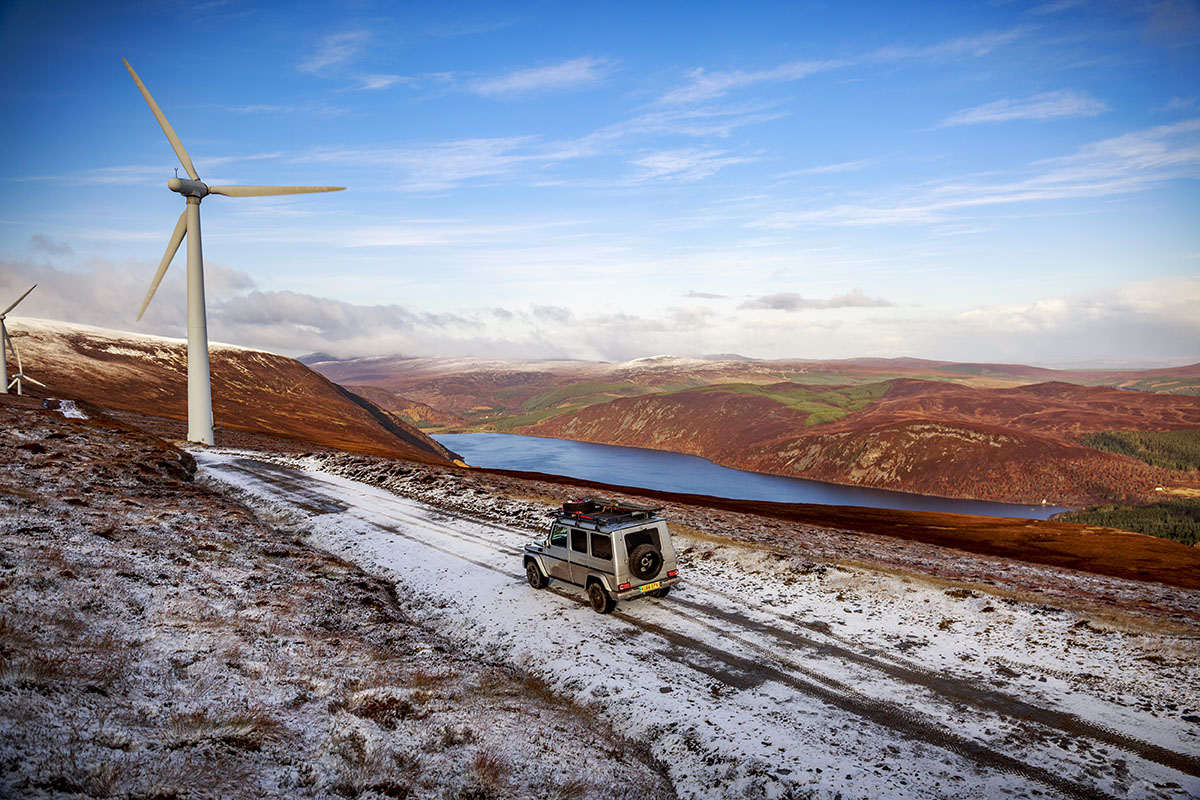 Photographer: Justin Leighton