This is not the type of post title I ever imagined I would write here, but because of an unfortunate incident on the second day of the road trip, I ended up driving four different Porsches during the course of a 12 day road trip.
Last year I booked a racing yellow Porsche 911 GT3 for Cars & Coffee Brescia and Top Marques Monaco and did the #gt3tour. People loved the car and my obsession for yellow Porsches started right there. This year I wanted to arrive in a yellow Porsche again, and what I picked up from Stuttgart on the 8th April was a racing yellow Porsche 911.2 Carrera S Cabriolet. Now I have to admit I am not a big fan of Porsche cabriolets and would never personally buy one, because I would prefer to rest my eyes on a racing yellow coupe, that looks so much better. But for Italy and the French Riviera I thought why not – it would be fun to cruise with the roof open. The list of equipment was glorious to look at as well – 7-speed manual gearbox, sports exhaust, ceramic brakes, full bucket seats, and wheels painted in satin black.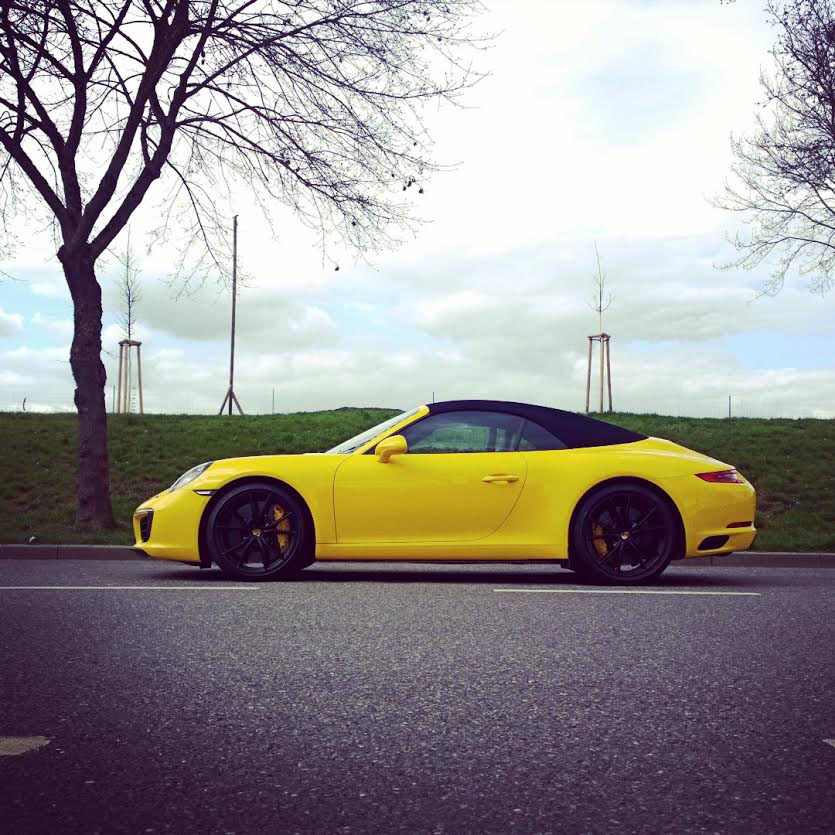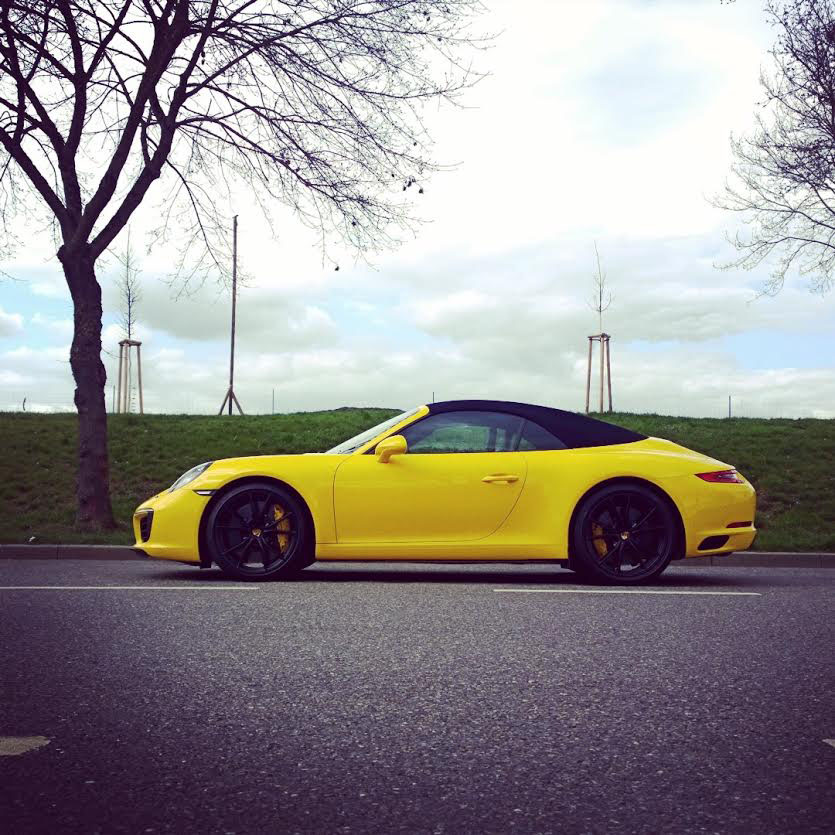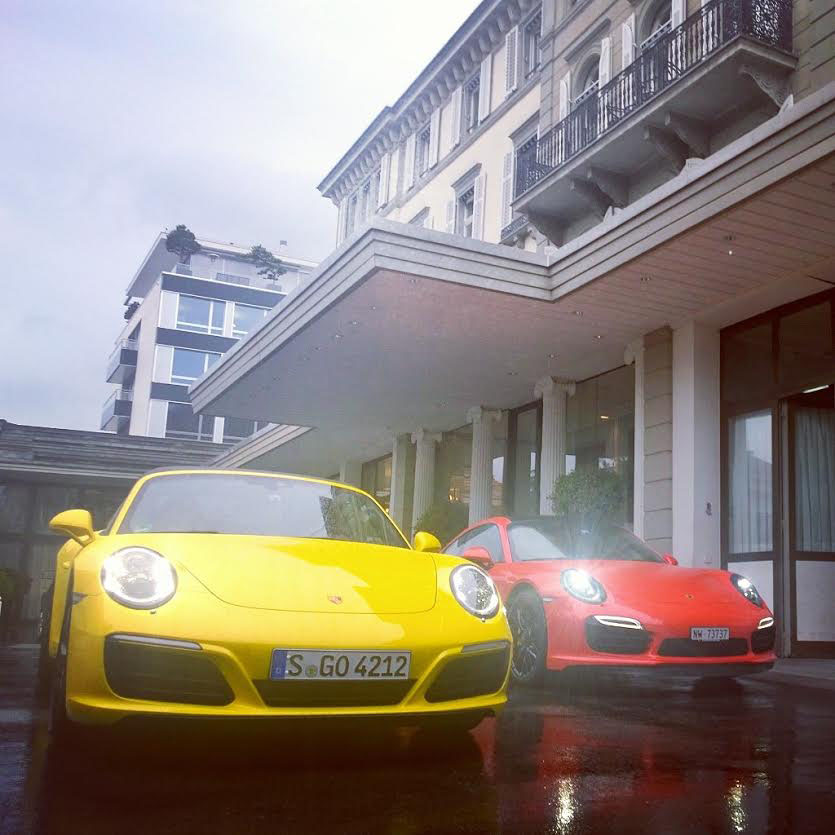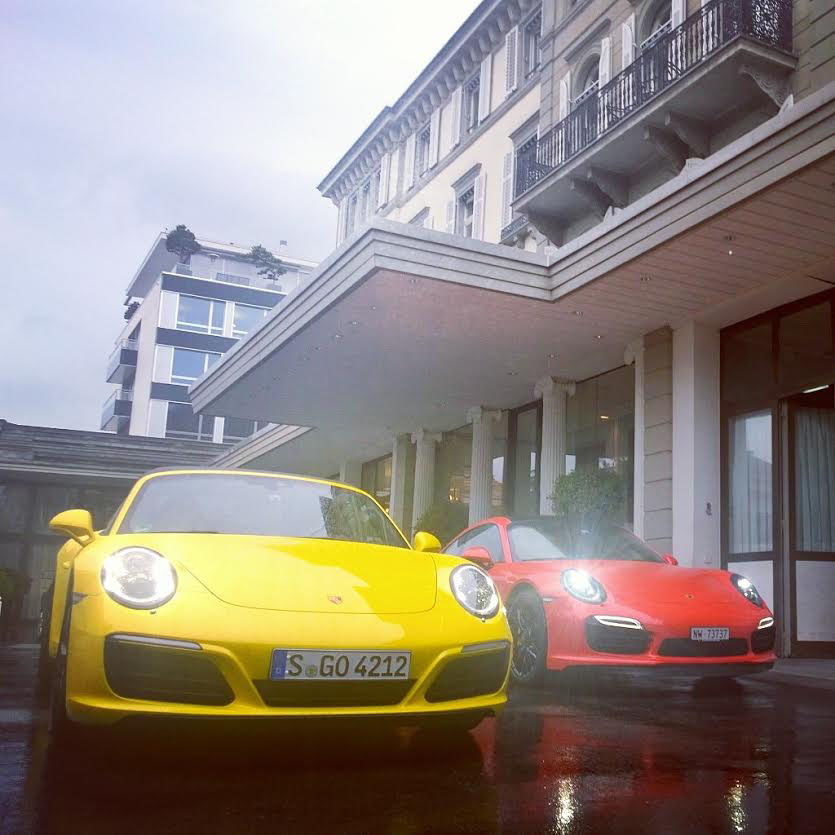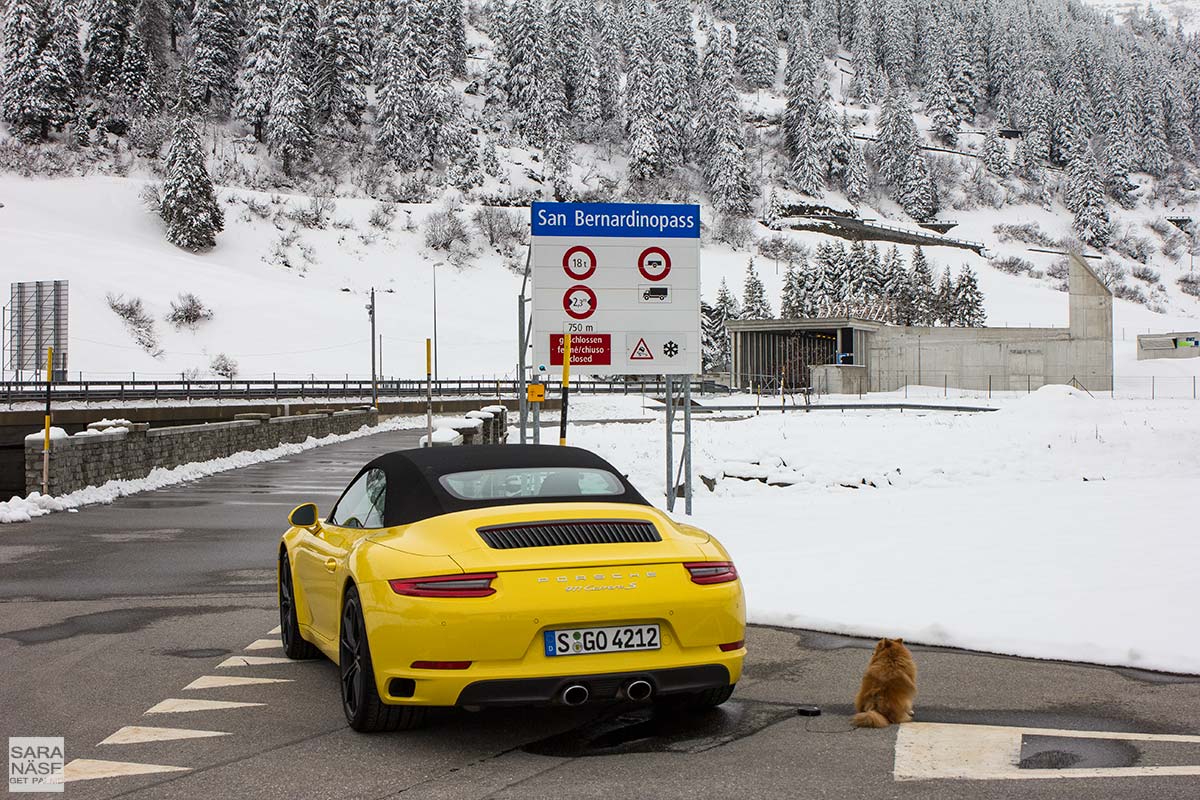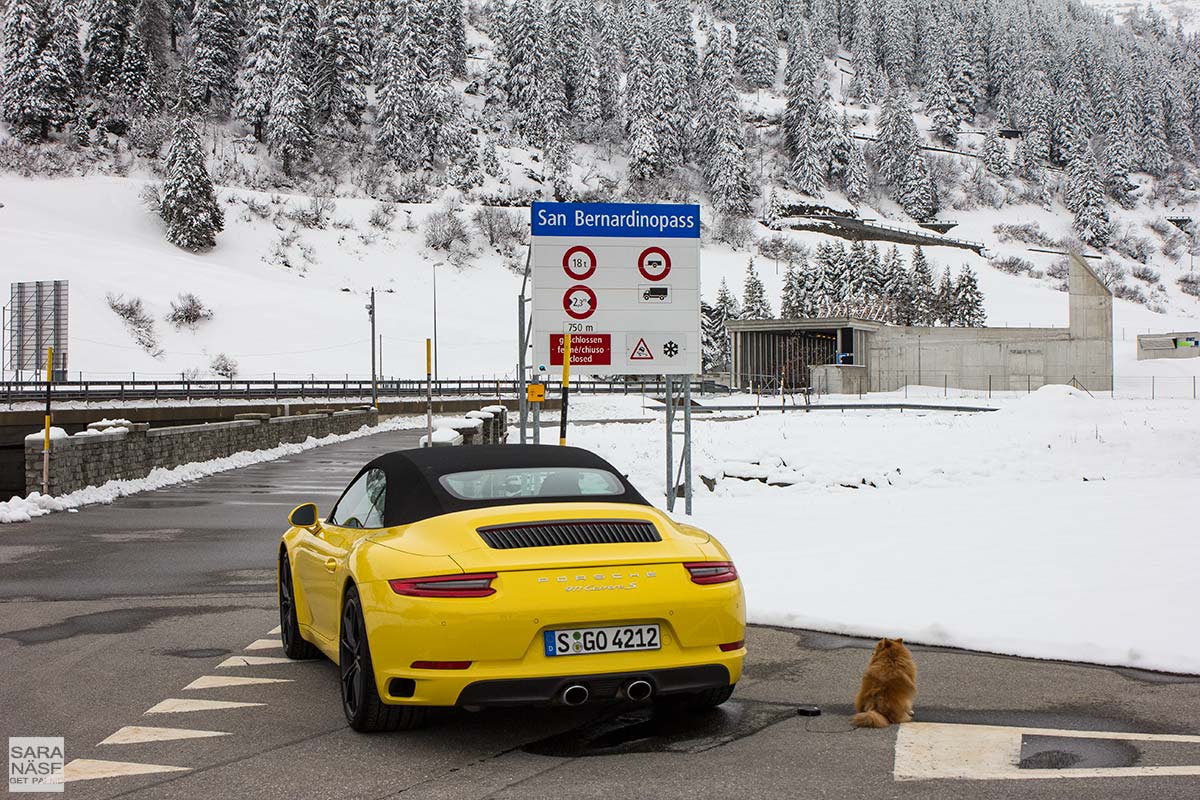 We got about 750 km together before something went wrong. The drive was from Zuffenhausen to Zürich, where I picked up some of my stuff for the trip, and then down to Brescia. Highway almost all the way because as you can see from the photos, it was still too early to climb any Swiss alpine roads. I exceeded 200 km/h on the Autobahn and I made noise in a few tunnels, but really the first two days we behaved. It was not like I was racing on mountain roads and pushing the car hard.
On the highway in Italy on the second day of the road trip, about 30 km before arrival to Brescia, the message that the oil level was low came up.
"Not possible" was my first thought. Yes, I do check oil levels on cars. The GT3 warned about low oil level after about 2000-2500 km of (hard) driving, so I know it is good to check it frequently (however the GT3 is another story and engine). But this came way too early. It was definitely not normal oil consumption for this type of driving.
Slow lane, slow driving, and we made it to Centro Porsche Brescia. They filled up with enough oil so I could continue to the other Porsche service center in Desenzano del Garda, where a friend of mine was working. Obviously I needed to have the car checked by a mechanic because this was not normal. Before I even got out from the parking the guy from the workshop came out telling me my Porsche had left a puddle of oil behind on the workshop floor. "It is leaking, drive carefully to Desenzano".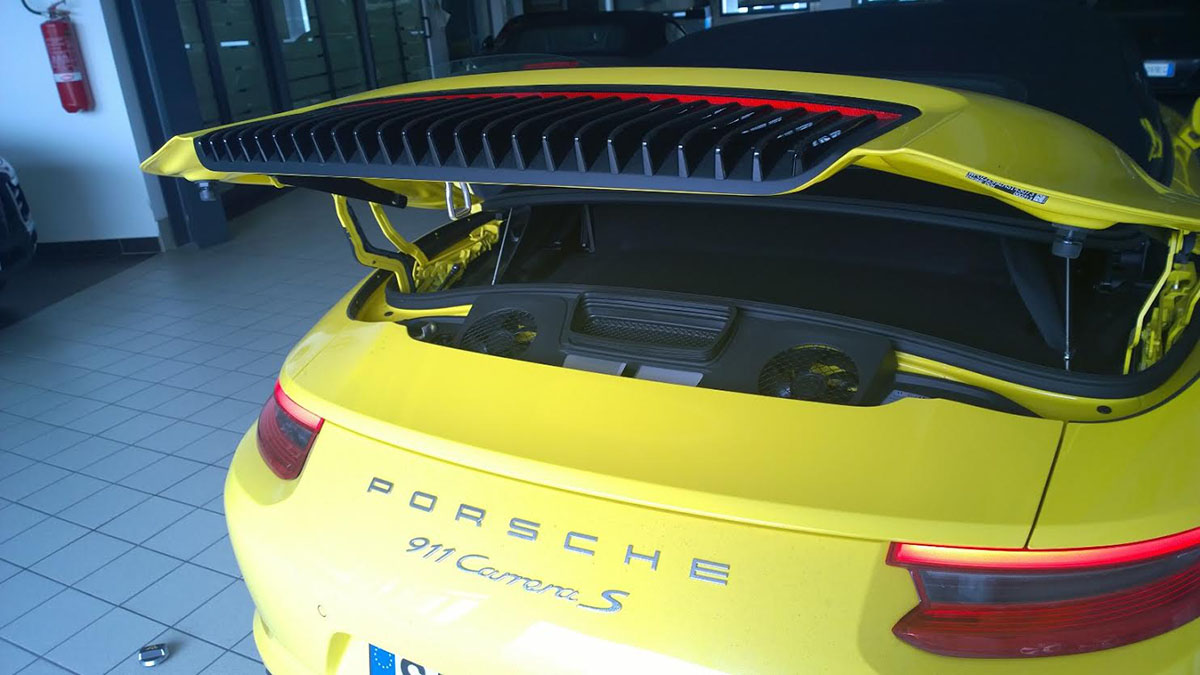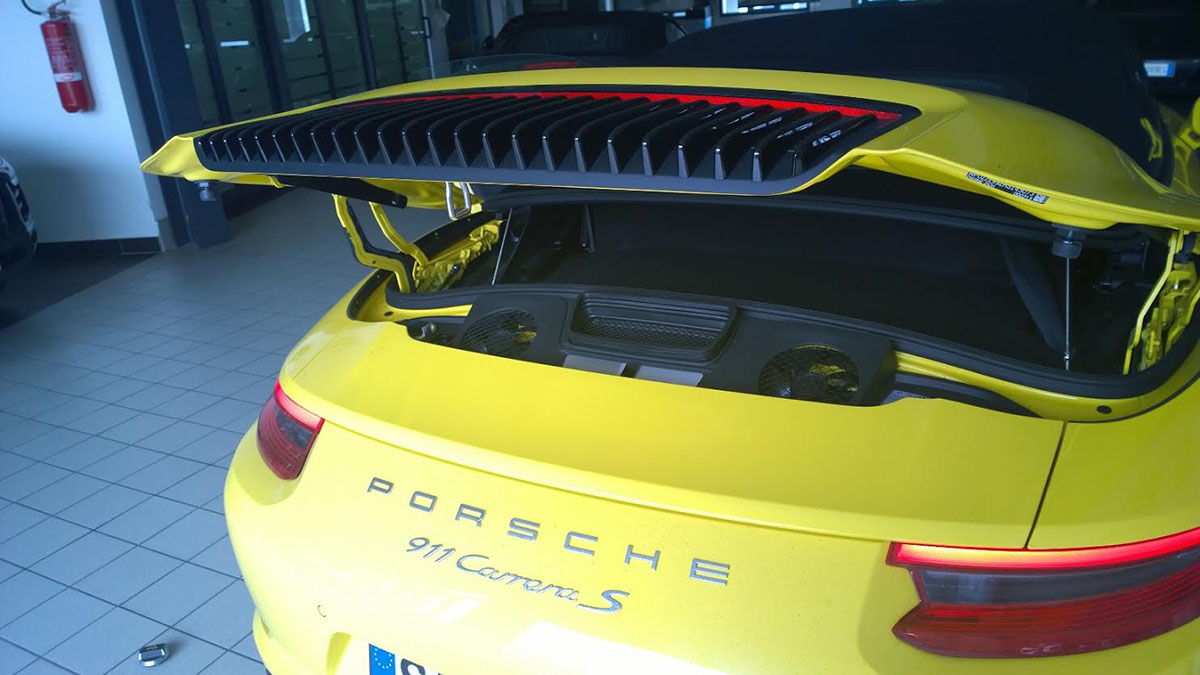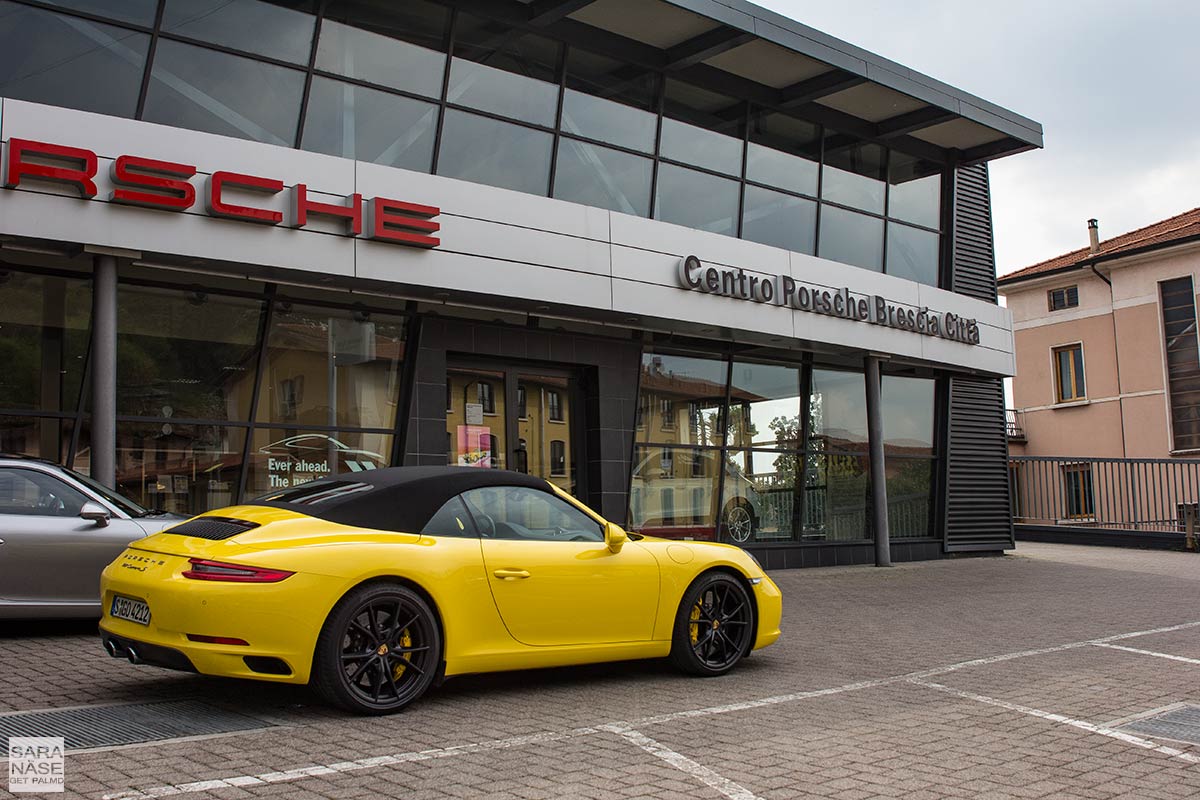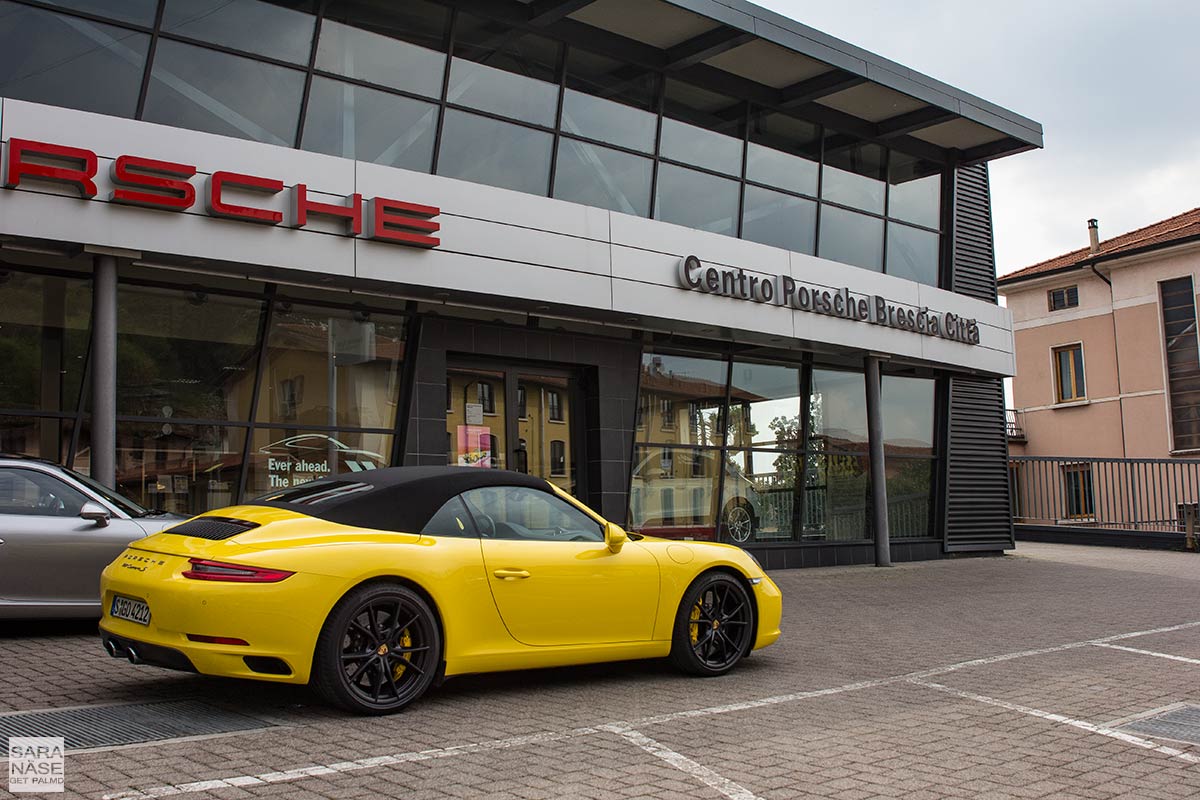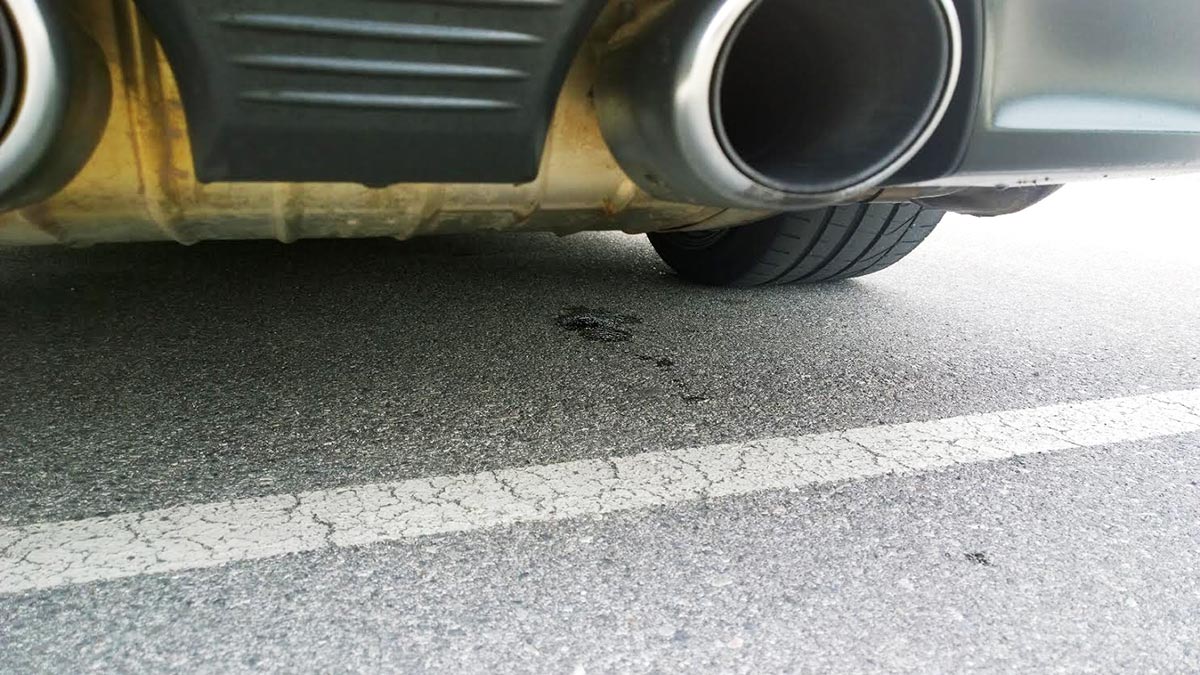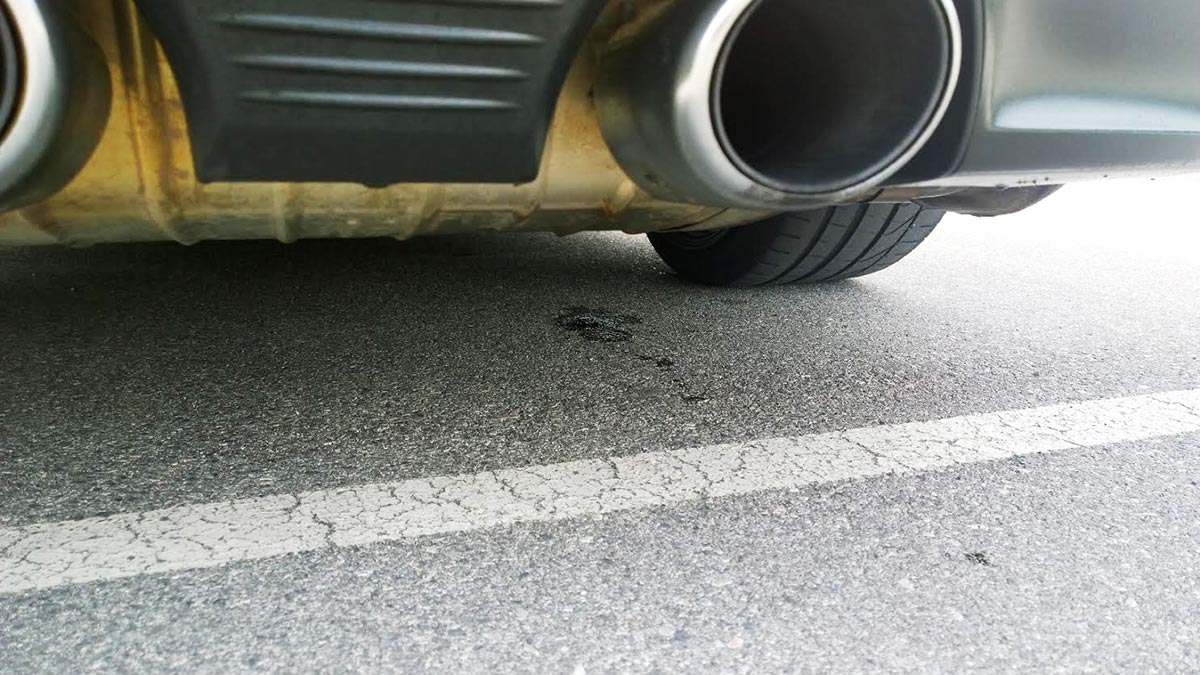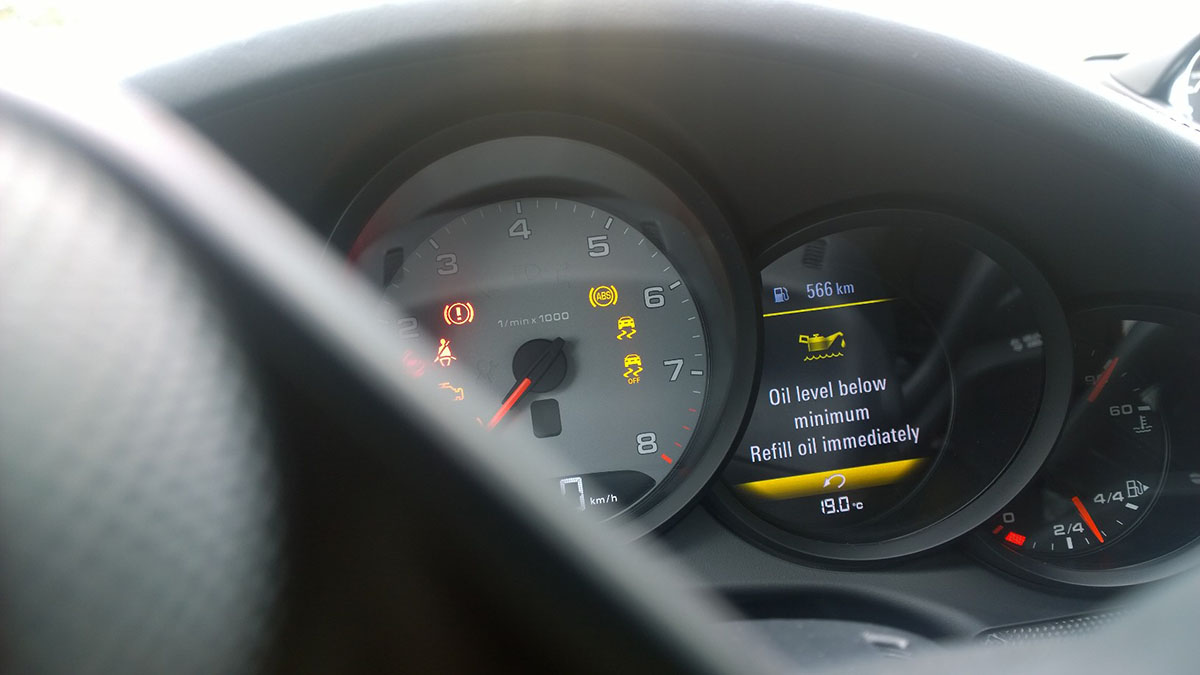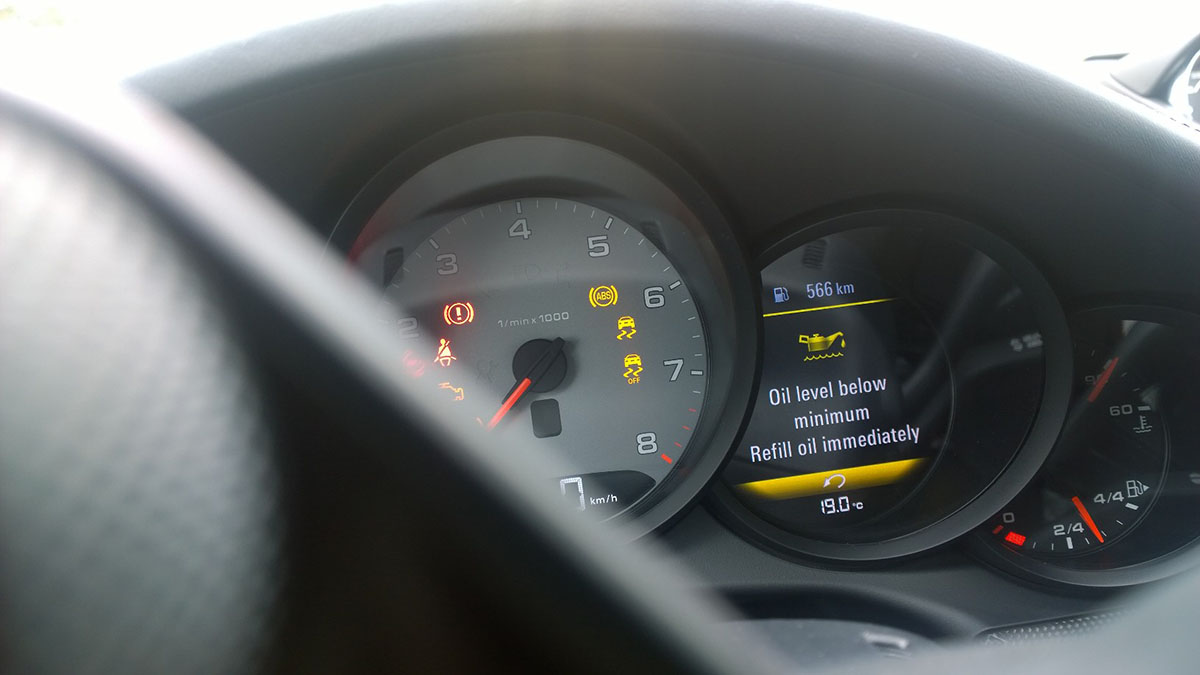 After a 30 km drive to Desenzano del Garda the car continued to leak out oil until almost nothing was left, now with oil level below minimum. I had to leave the keys with them on a Saturday and was told to come back on Monday when they would try to find the cause of the oil leak. To Cars & Coffee the next day I drove in a Porsche Macan S courtesy car. And yes, I am of course extremely grateful for this kind of service, although I would rather have been seated in a 911 with a twin-turbo boxer than a diesel Macan.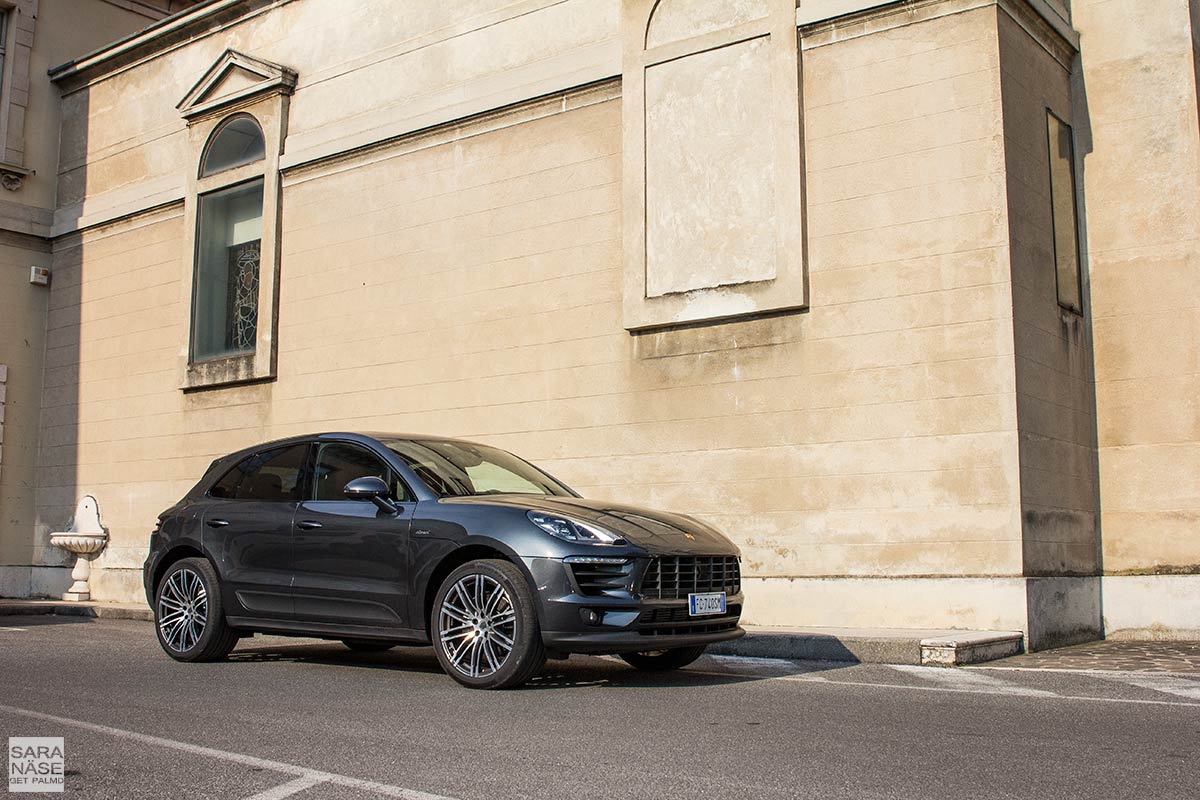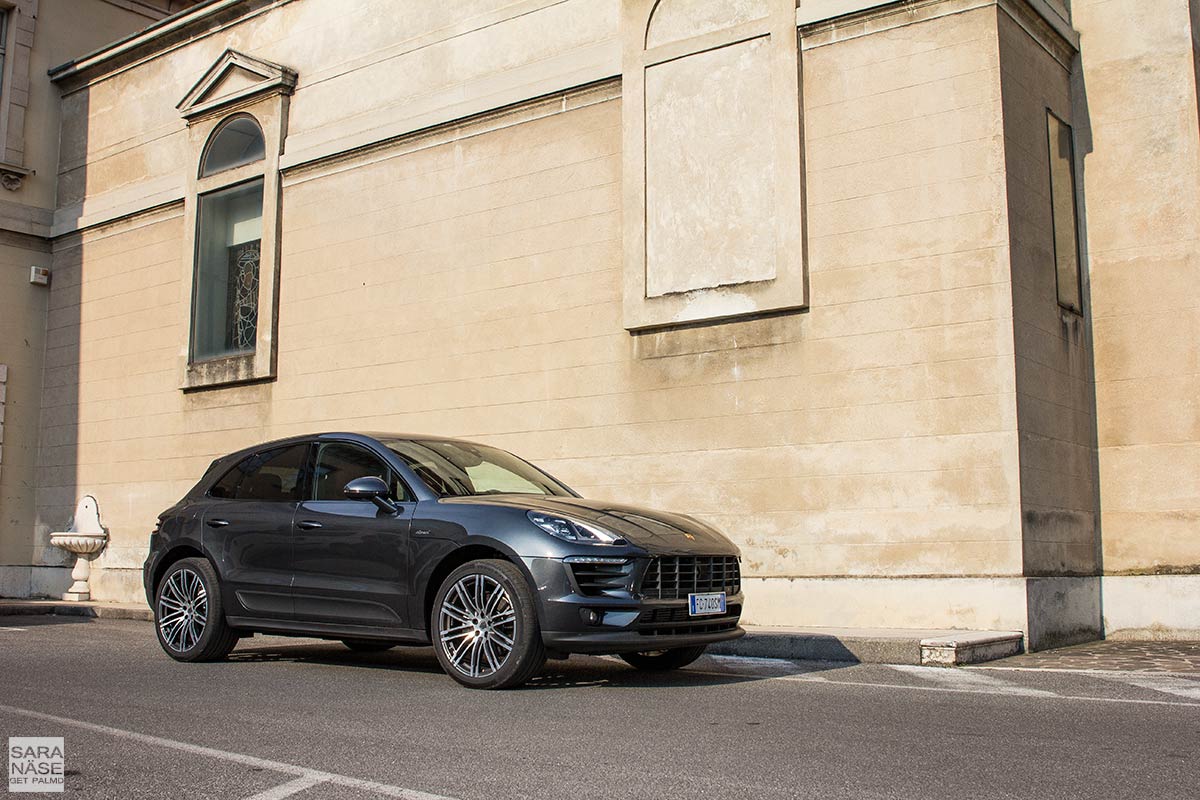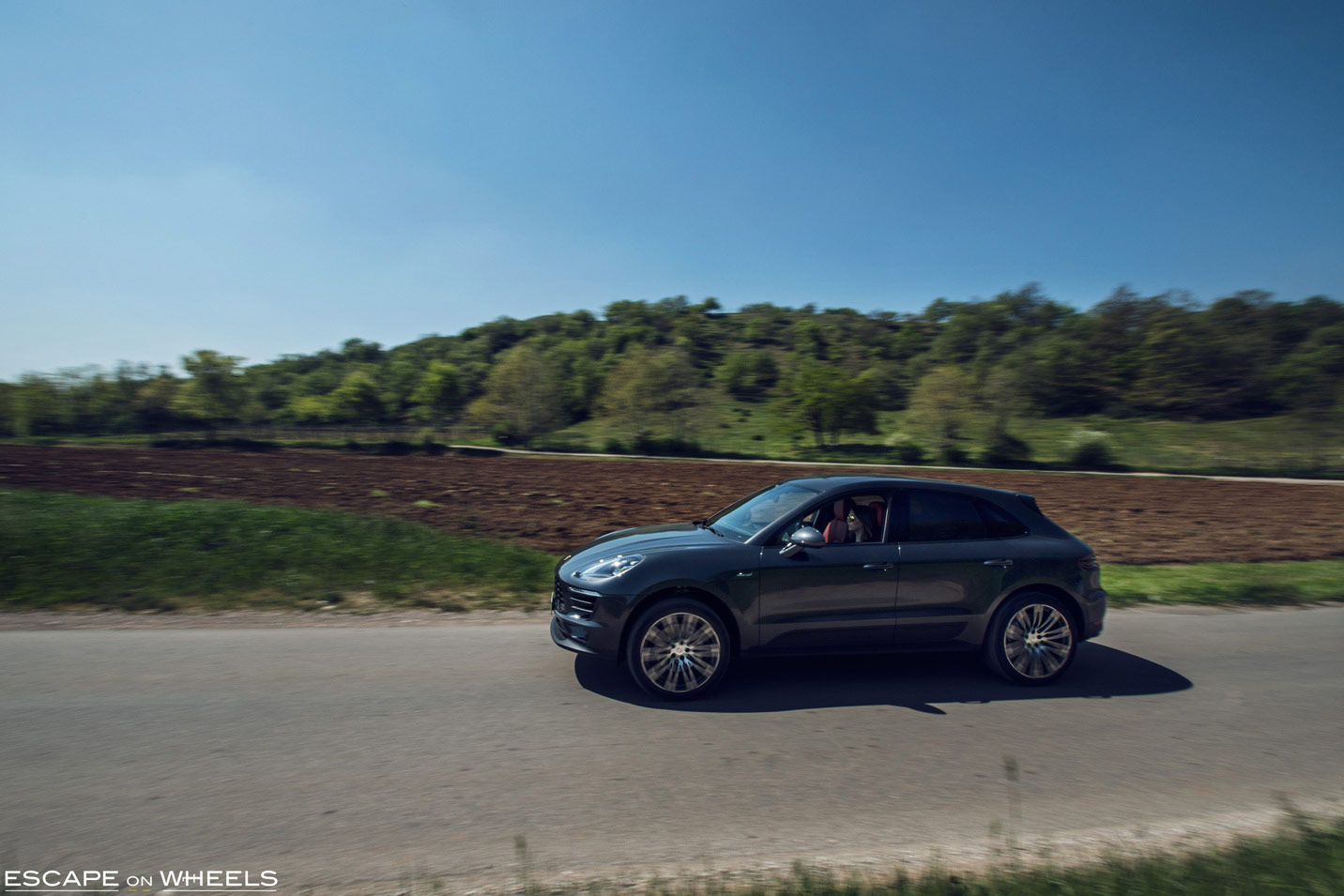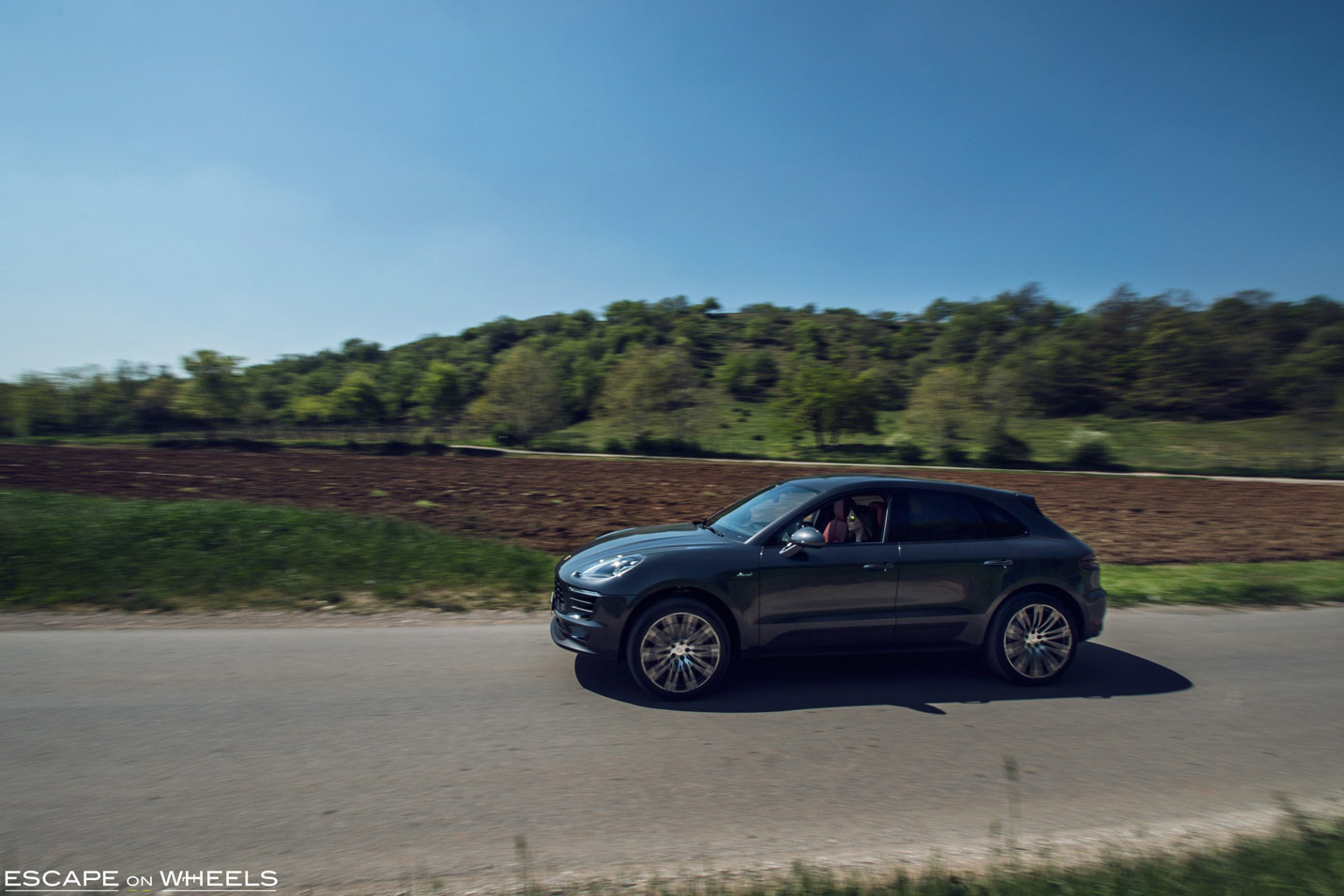 Monday morning after breakfast I was back in Desenzano del Garda after spending a couple of nights in Brescia. Sat there waiting, and waiting, while the car was in the workshop. I got a message from my friends Federico and Jacopo from Escape on Wheels, who asked if I want to do a diesel meet-up nearby during lunch hours. They were driving the new Cayenne diesel and thought it would be fun to shoot the cars together. Later I was again back at Centro Porsche, waiting, and waiting. Good news or bad news did not matter just tell me something. I needed to know if the car could be fixed in time. It felt completely normal to drive, no other warning messages showed up. But you can of course not drive a car if it can not keep the oil inside even for short distances.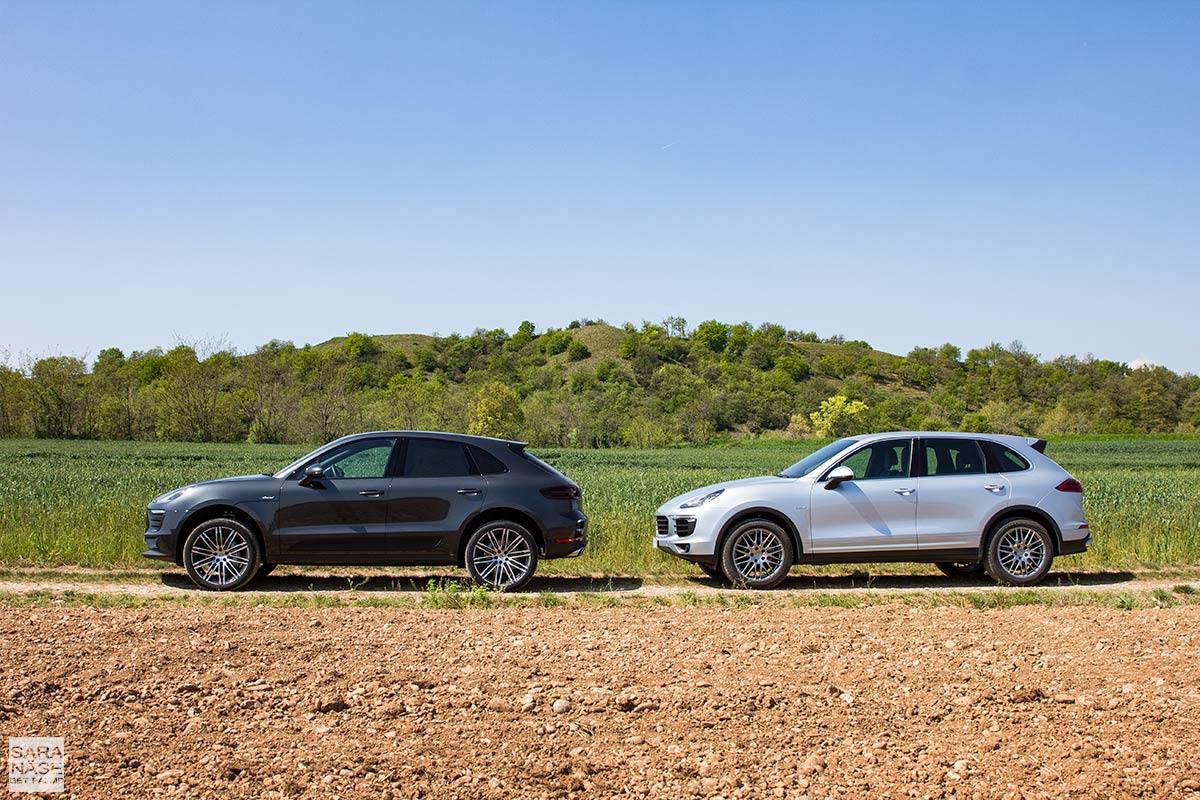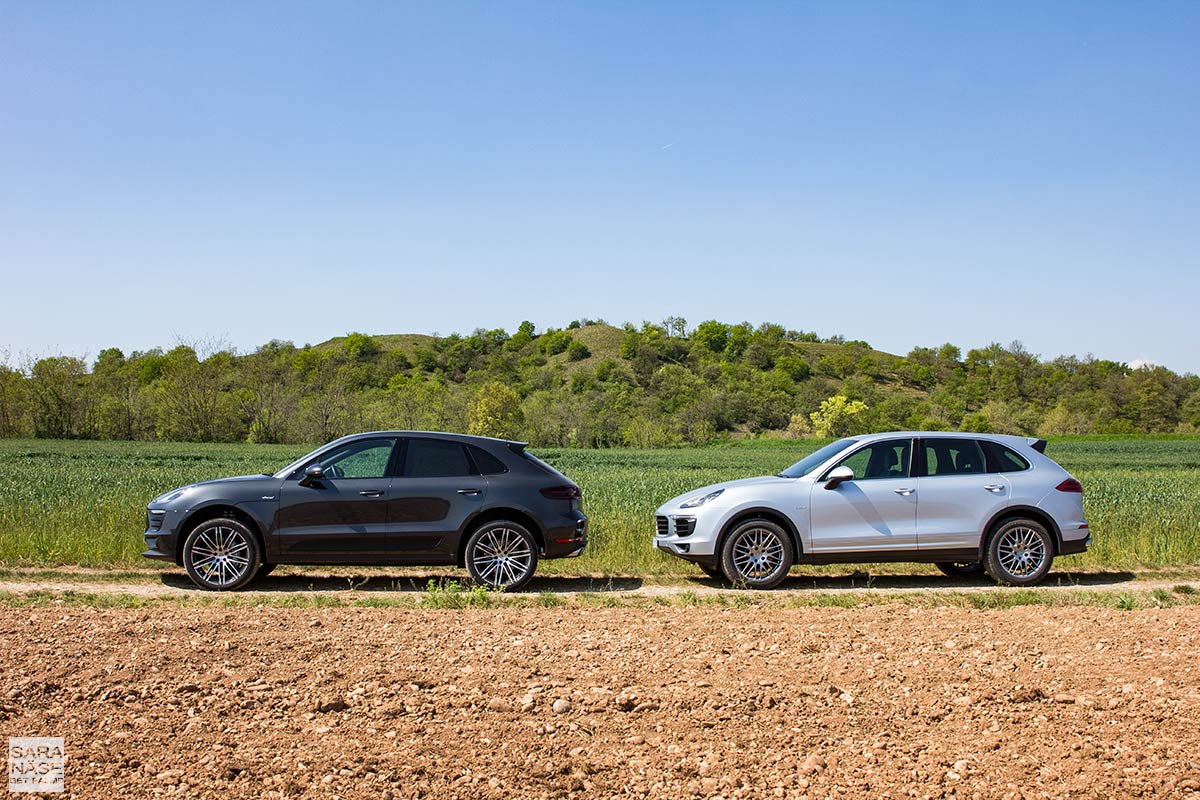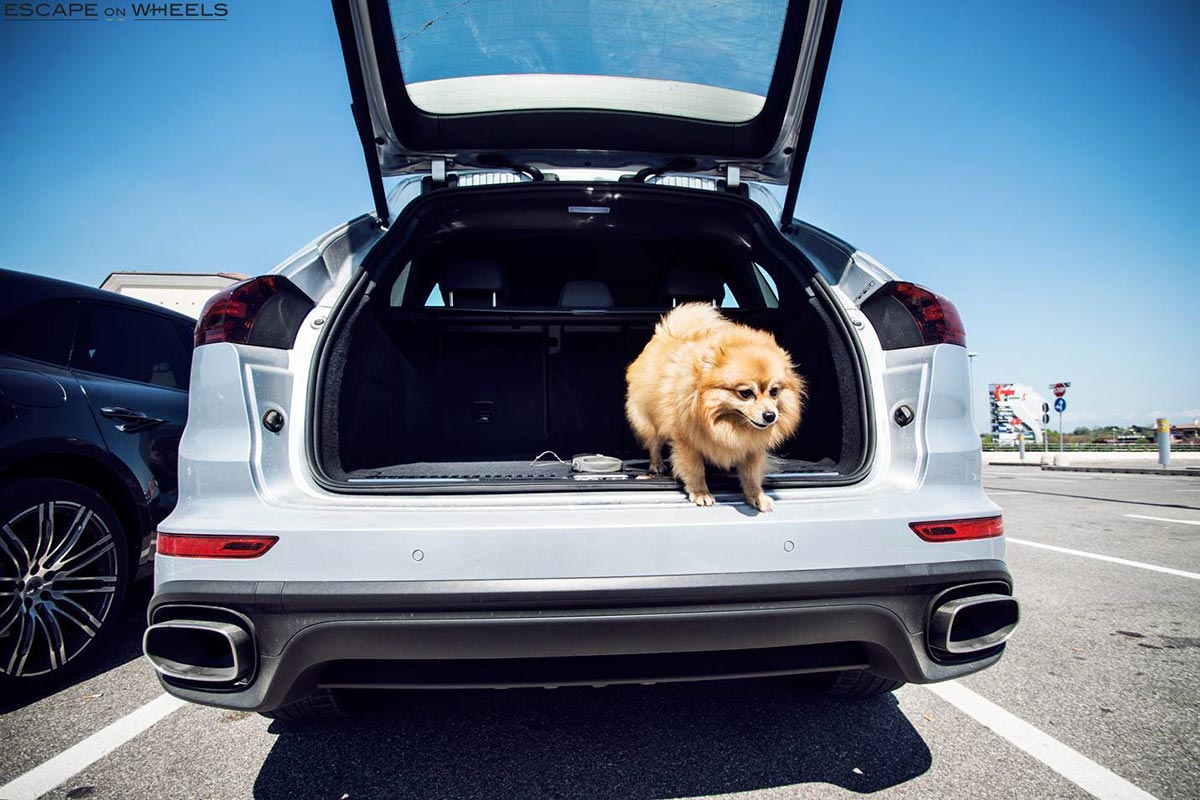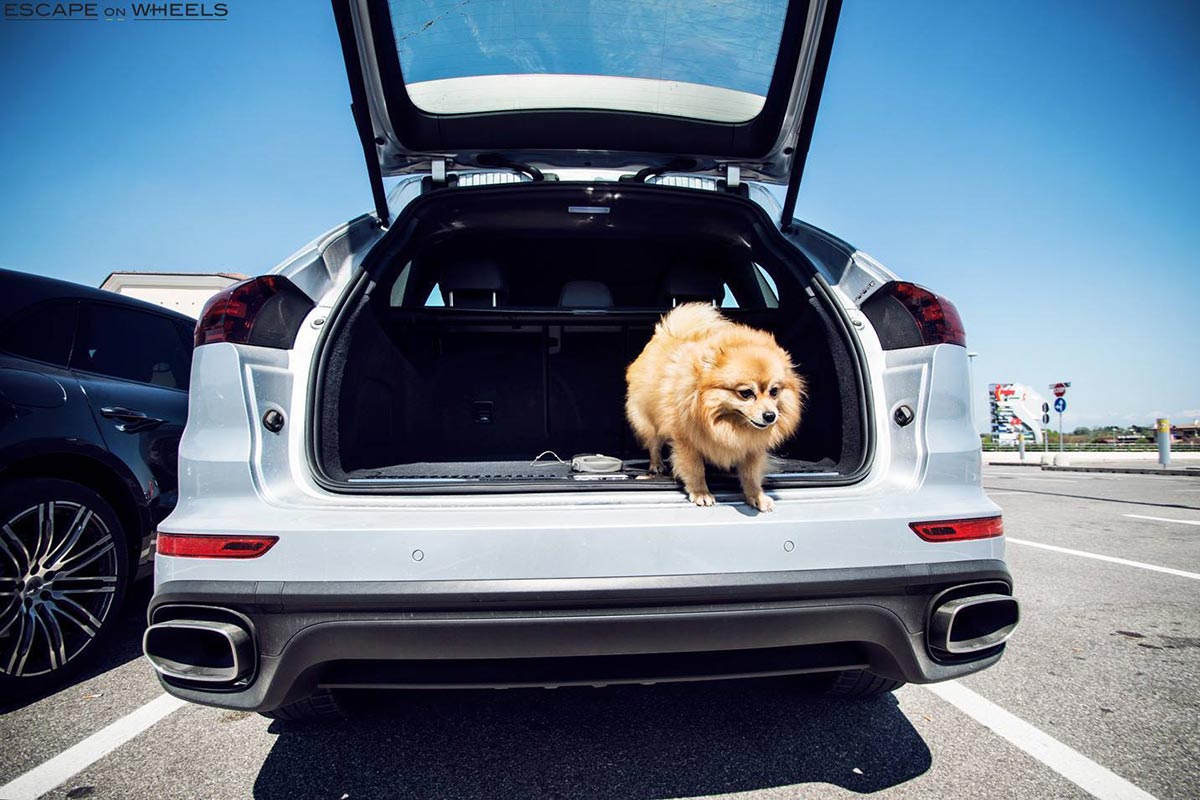 That evening I drove to Maranello for the next night in another courtesy car, a Porsche Cayenne S E-Hybrid. They were unable to find the cause of the oil leak on Monday (new engine for the mechanics), and without knowing the cause they did not even know if they would have a spare part in stock, so I was told to come back on Tuesday.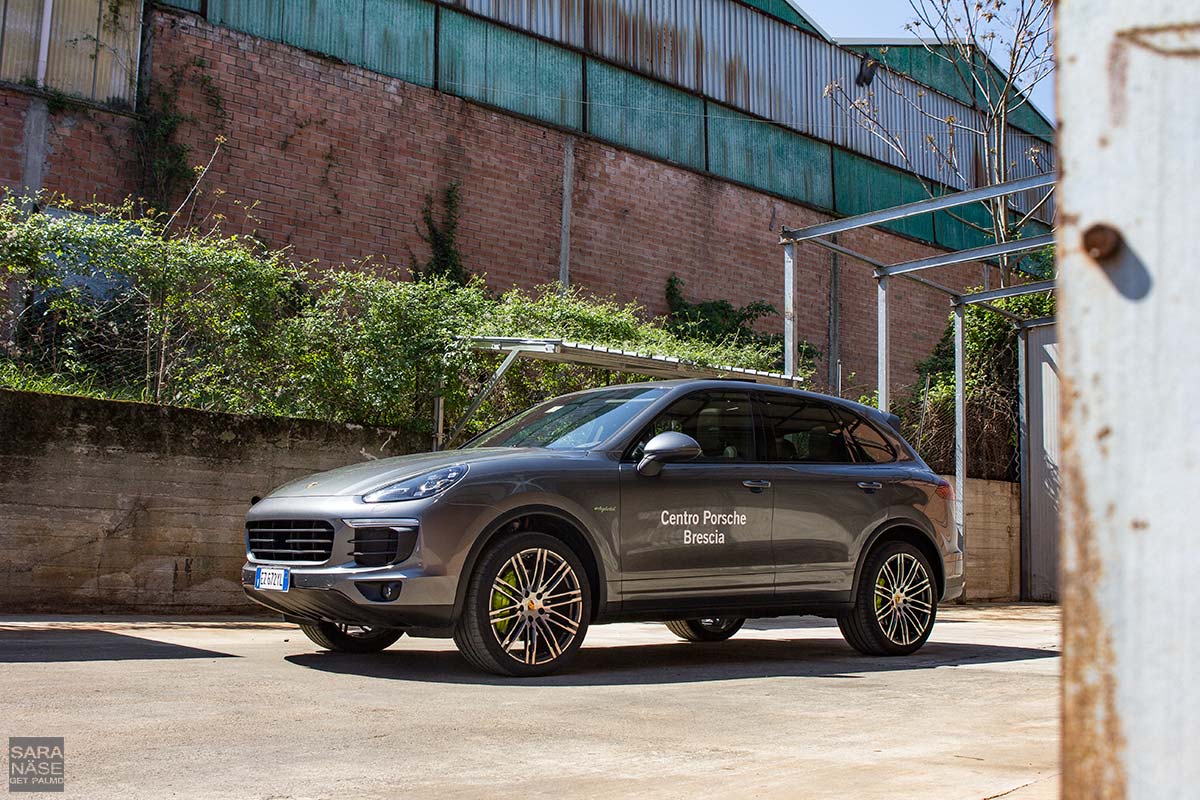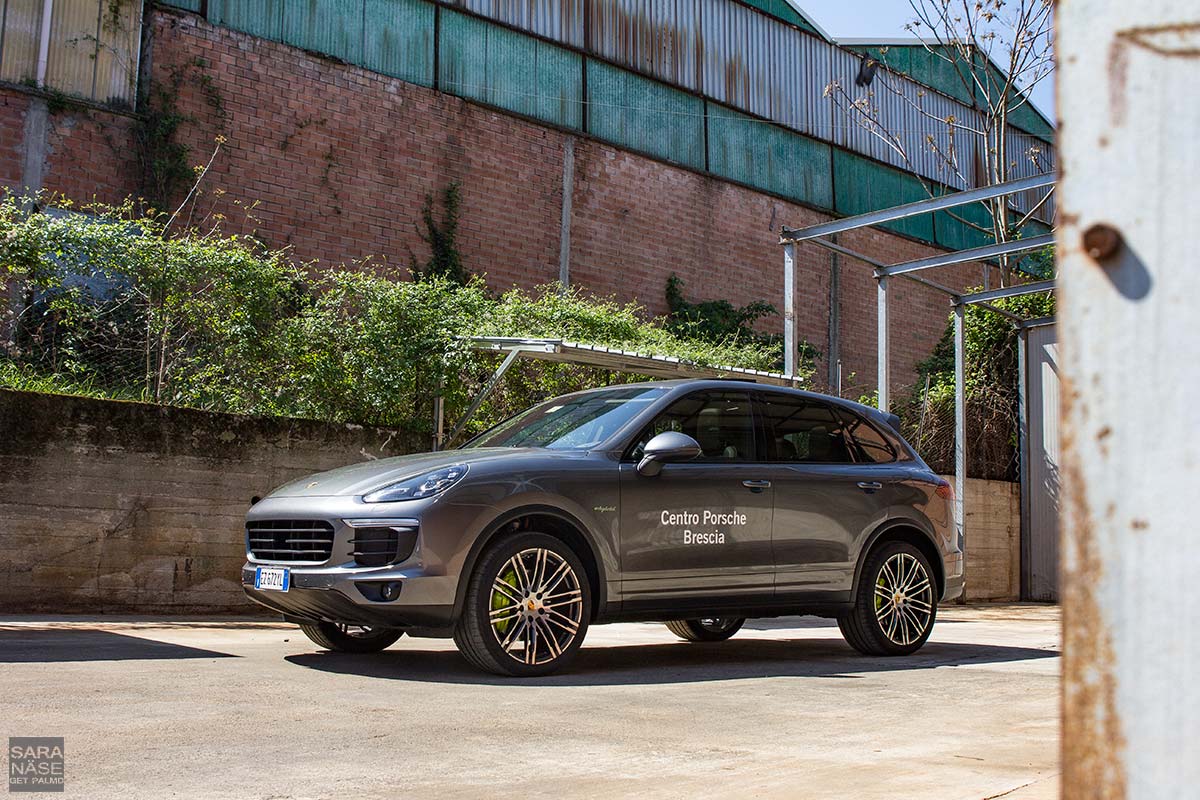 On Tuesday I finally received the good news, and the bad news. The good news was that according to them, and if all words were translated correctly from Italian to English, it would be a pretty easy job to repair the cause of the oil leak. It only needed a few hours of work they said. They showed me the area underneath the car. I heard words like broken seal and oil pump, so I am assuming they meant it was a seal in the pump that was leaking. The bad news was they needed 2-3 days in total because the new part had to be shipped there first. And unfortunately because of my schedule and Top Marques Monaco, I could not wait for the car to be repaired.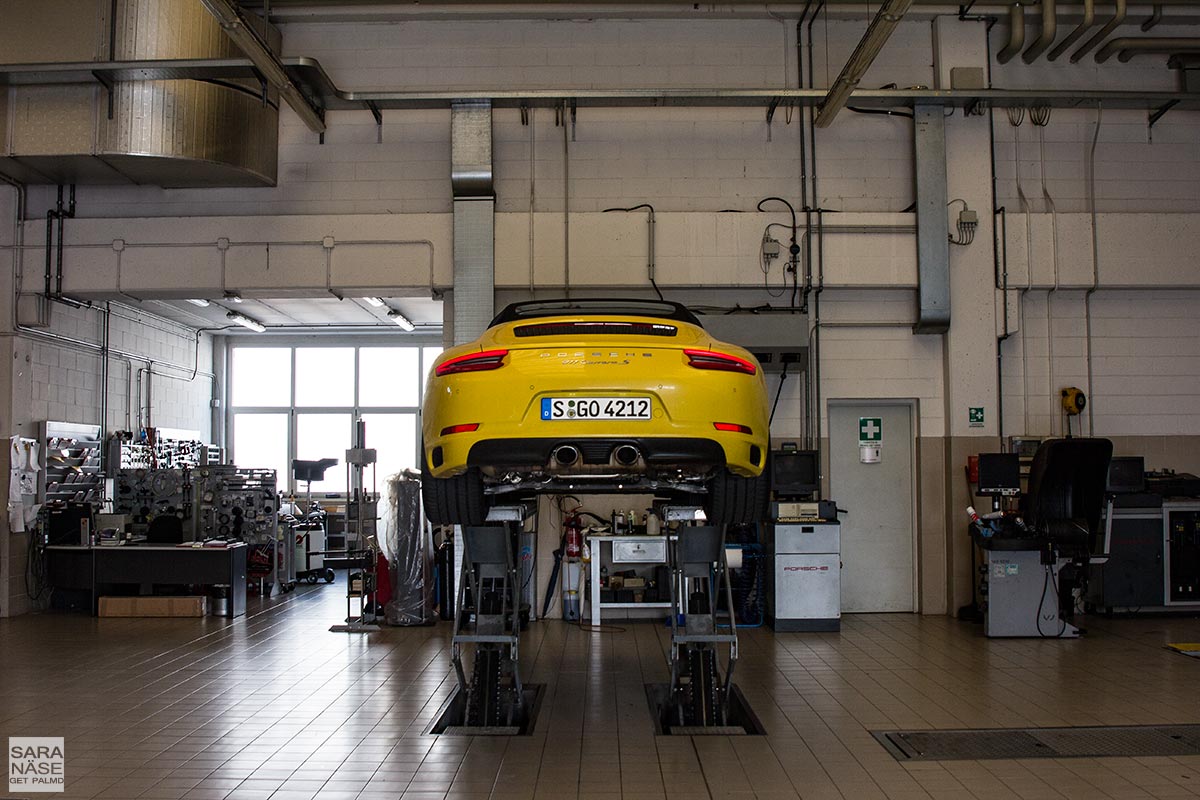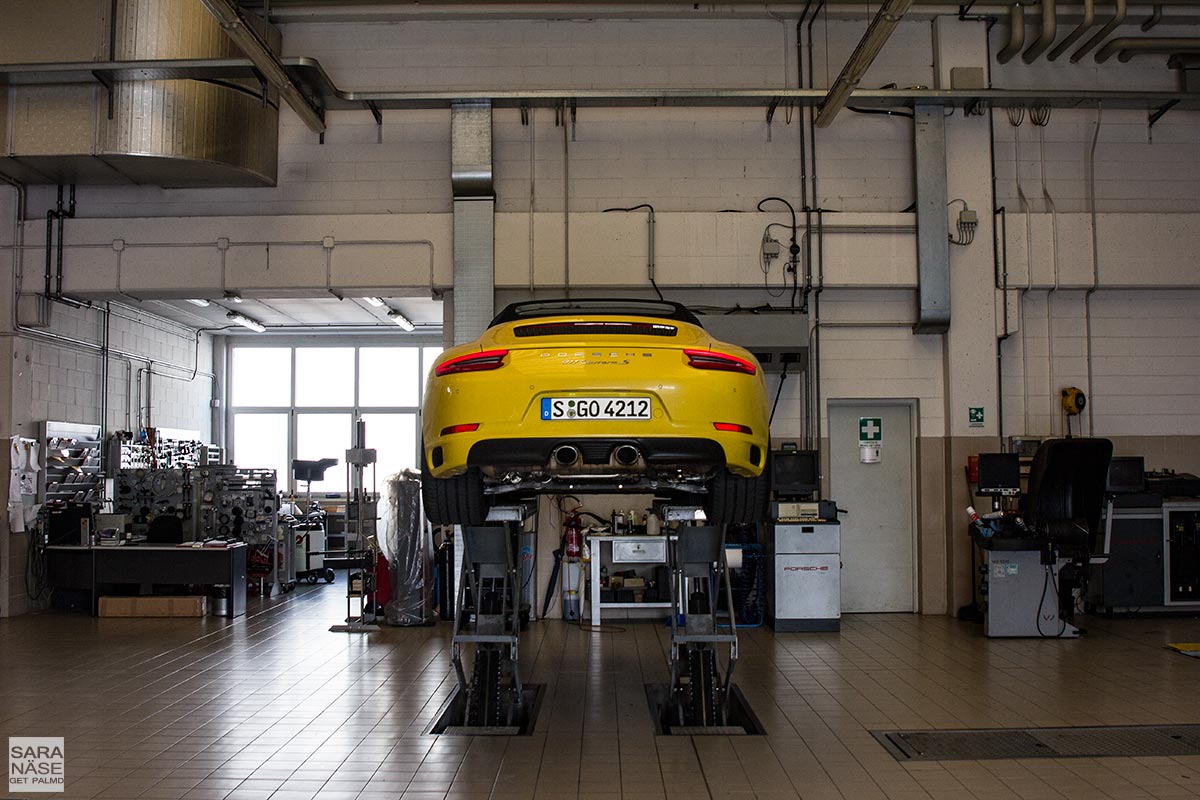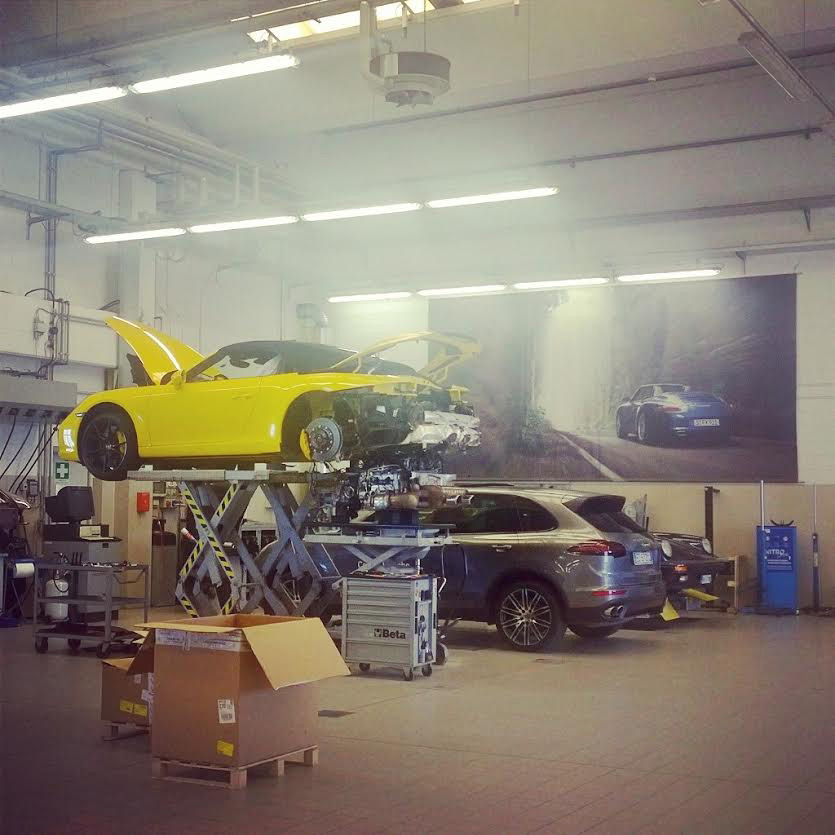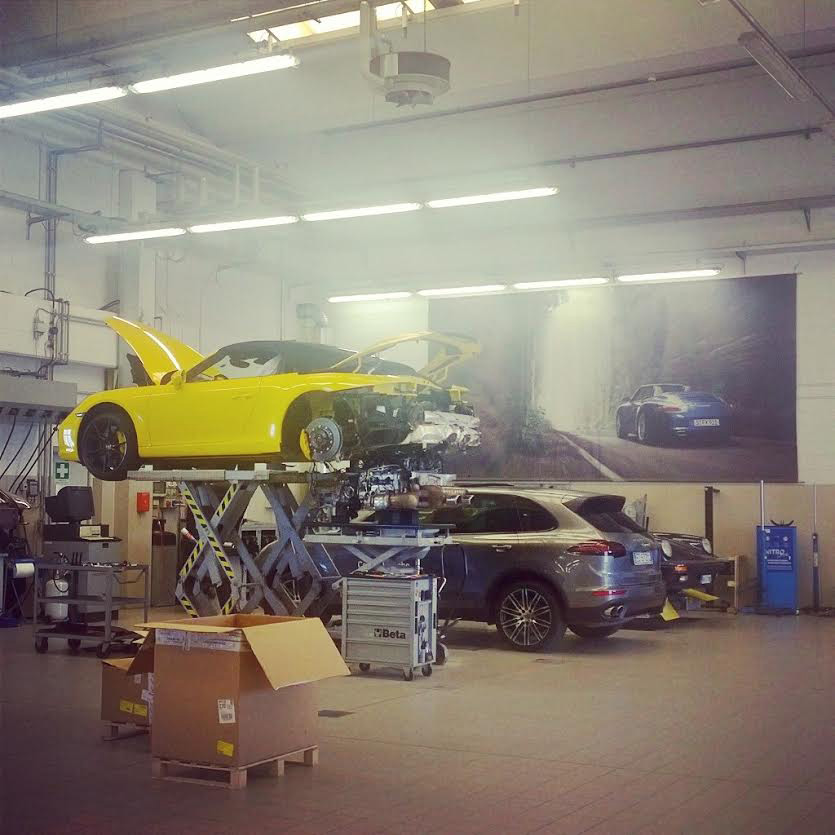 So I called Stuttgart. Told them please, anything you have, but if you can send a replacement so I can continue the road trip. It can be a Cayman, it does not have to be yellow. That evening a man drove down a replacement car from Stuttgart to Brescia, and had to take the train back the next day. I can not thank him enough. The car was a racing yellow Porsche 991.2 Carrera S Coupe with nearly the same specs as the Cabriolet had, "because we know you like yellow". I can not thank Porsche enough.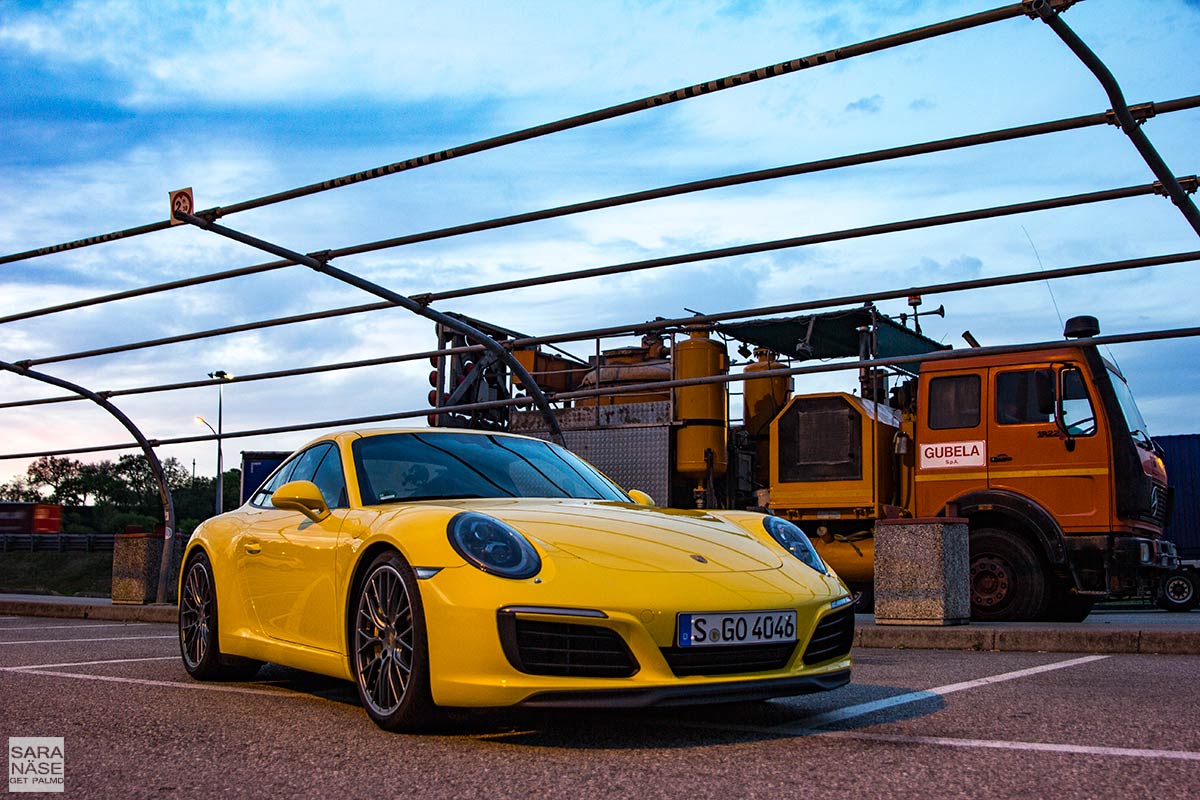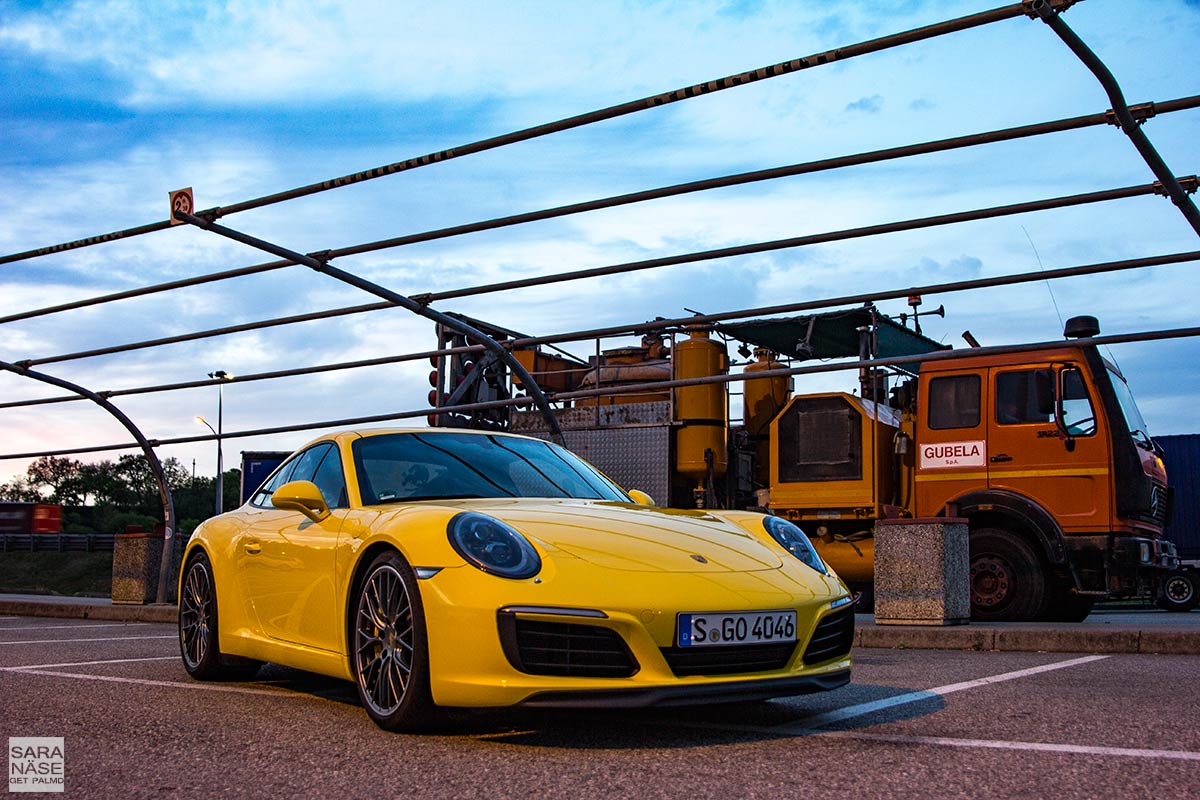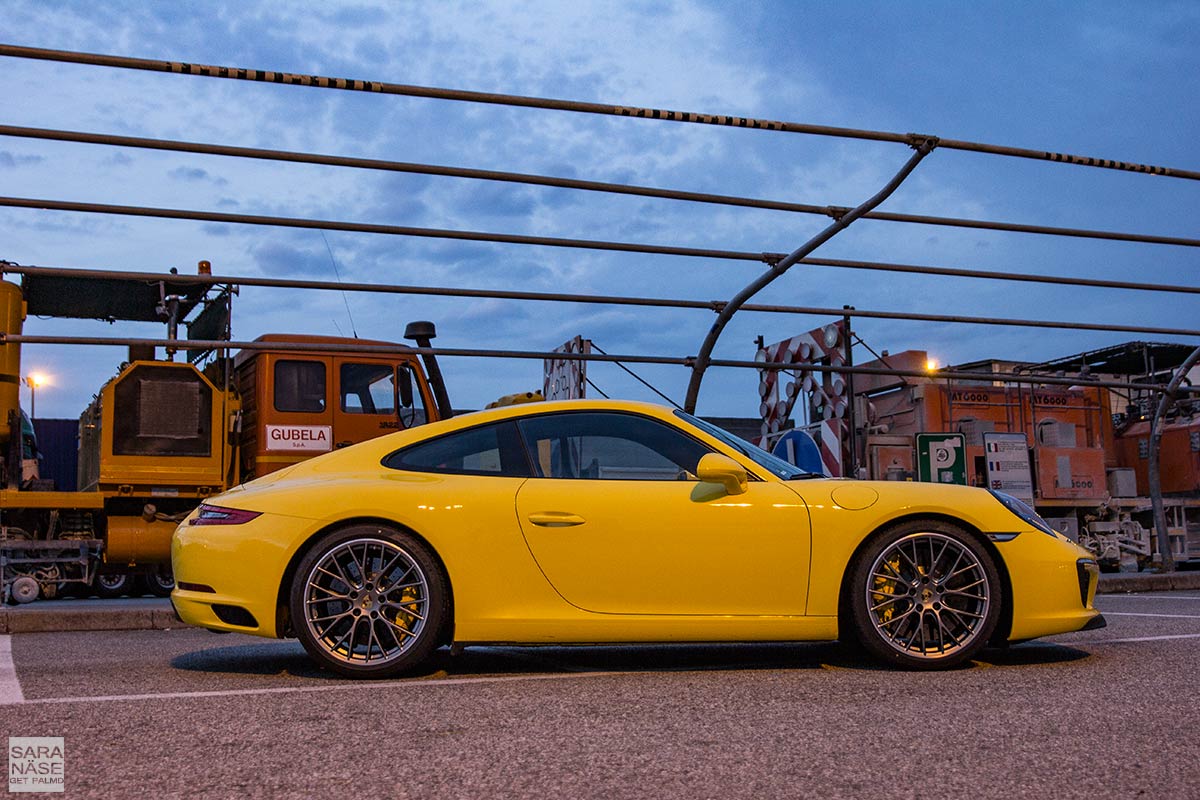 I know some people have said to me Porsche probably does not appreciate this kind of publicity for a new engine. I could have lied, of course. Pretended nothing happened. People would have asked me where is the yellow Porsche, though. This happened once, for an unknown reason, so at this point I do not think Porsche has anything to worry about. If it happens to many cars in future that would be a problem, but it could also have been just an one-time-bad-luck incident. I spent the final week with the Coupe, checking oil level several times a day. It worked flawlessly every day, and the oil level did not drop at all during the 2000 plus kilometres I covered with it.
It was a fantastic car. In all honesty so good that if I today had to make the choice I might even choose it over the current GT3 (unbelievable, I know, because the GT3 has been one of the cars I crave the most ever since I drove it) – mainly because of the 7-speed manual gearbox that I loved. A manual GT3 would of course be the ultimate dream come true.

But more than anything I want to point out that what if this would have happened with another car. Would I have received the same service? Or would my road trip have ended on an airport? There is no other way of putting it than saying it sucks if a press car breaks down, especially during a road trip on a tight schedule. But as wrong as this might sound I am happy it happened in a Porsche, and not in a car from another manufacturer, because you can trust Porsche will do everything they can so your journey can continue.
Honesty goes a long way, shit happens every once in a while even with the best cars, but one thing is for sure –
my love for Porsche only grows.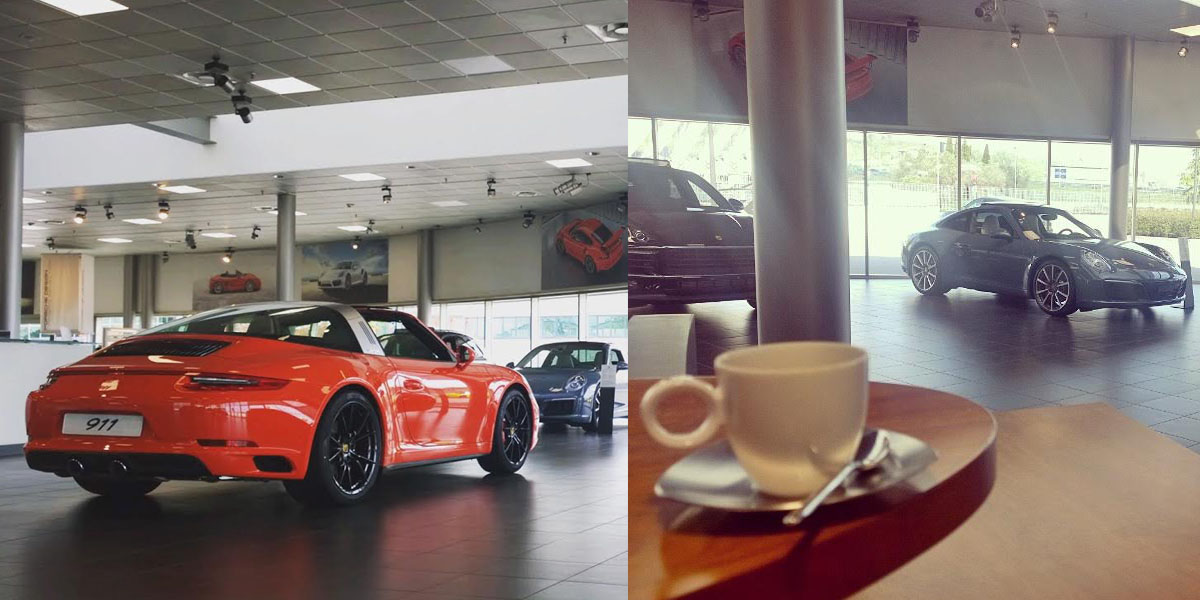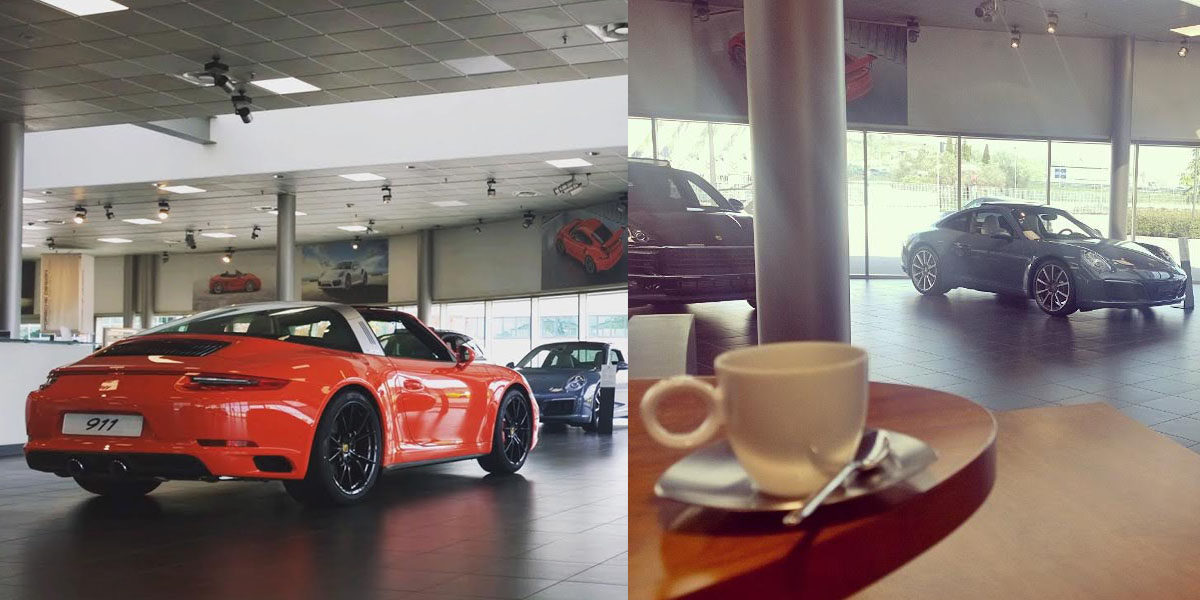 Thank you Porsche in Stuttgart, and a special thank you also to Centro Porsche Brescia for serving me espresso many times, and doing your best to get me back on the road again.