When Dorian, who is a car photographer & spotter on Côte d'Azur, spotted me one day with the racing yellow Porsche 718 Cayman in Monaco we decided we need to set up a photo shoot of the car some day. There are always some limitations with what kind of photos I am able to take myself when I am driving alone – I wish I could do more, sometimes I feel I am not doing (good) enough because the car is almost always stationary in my photos, and sometimes I ask a friend for help just to get some photos of the cars in motion.
Even if I prefer to tell road trip stories with my own photos it is nice to see the work of others too. Team work is sometimes a good thing.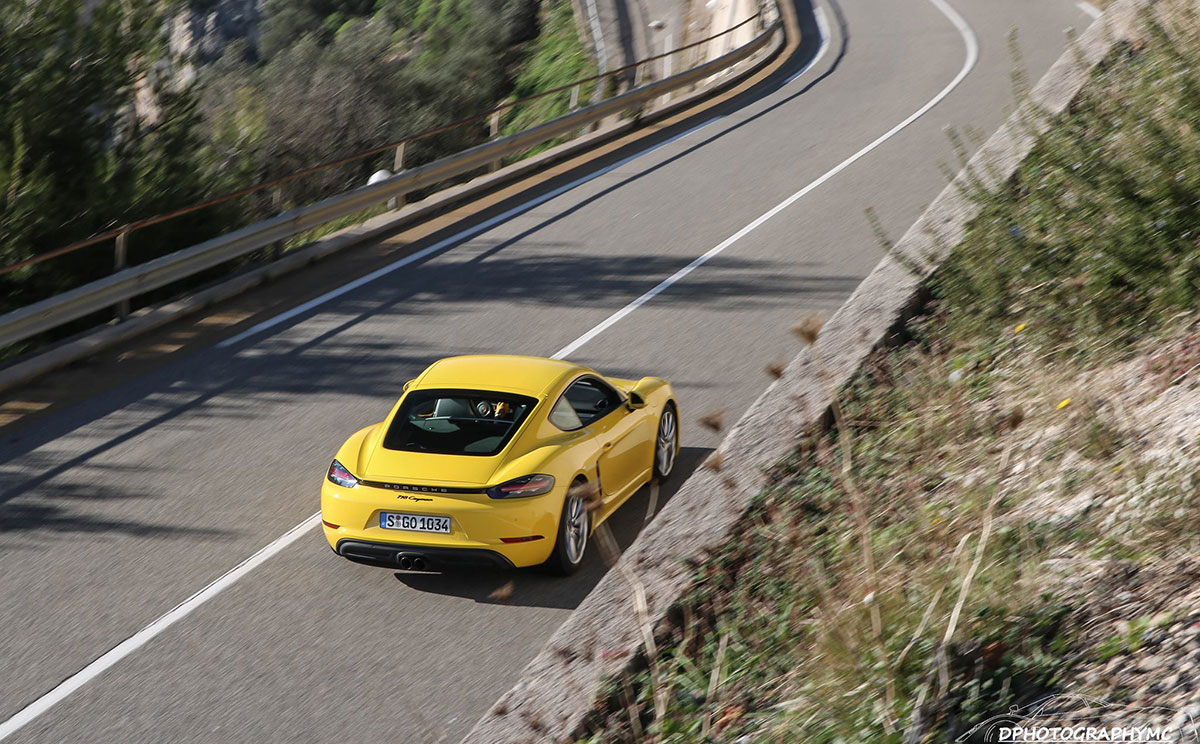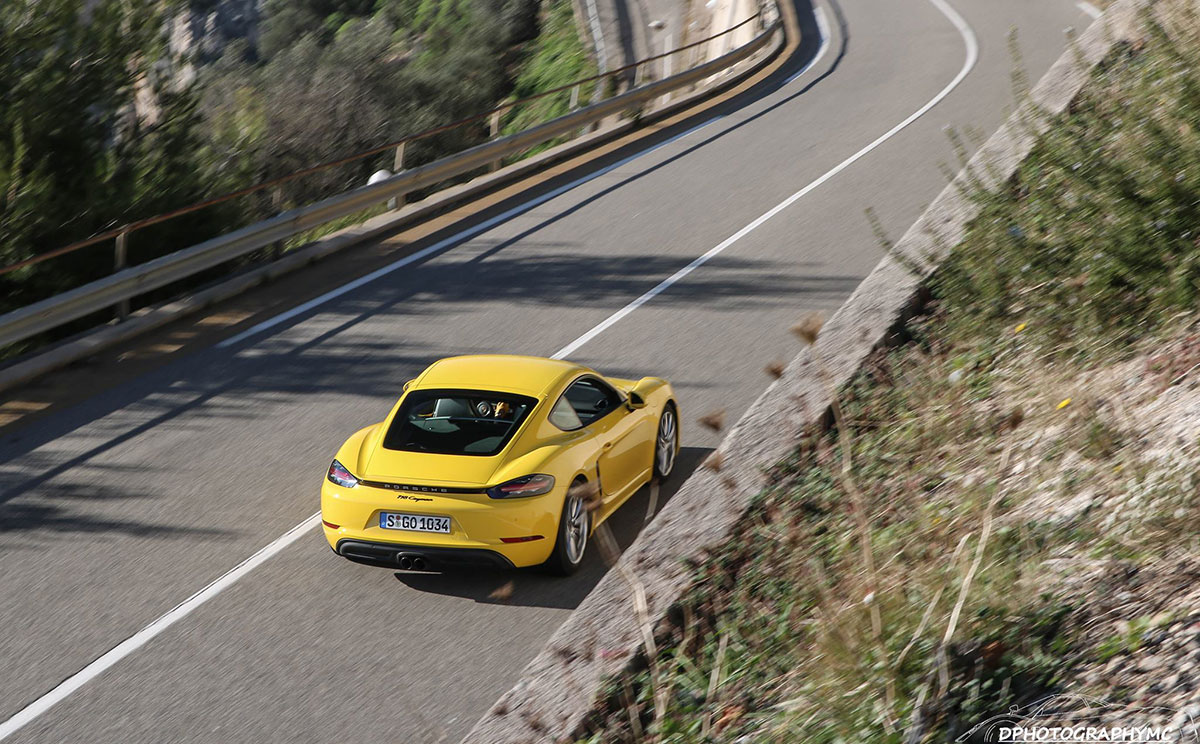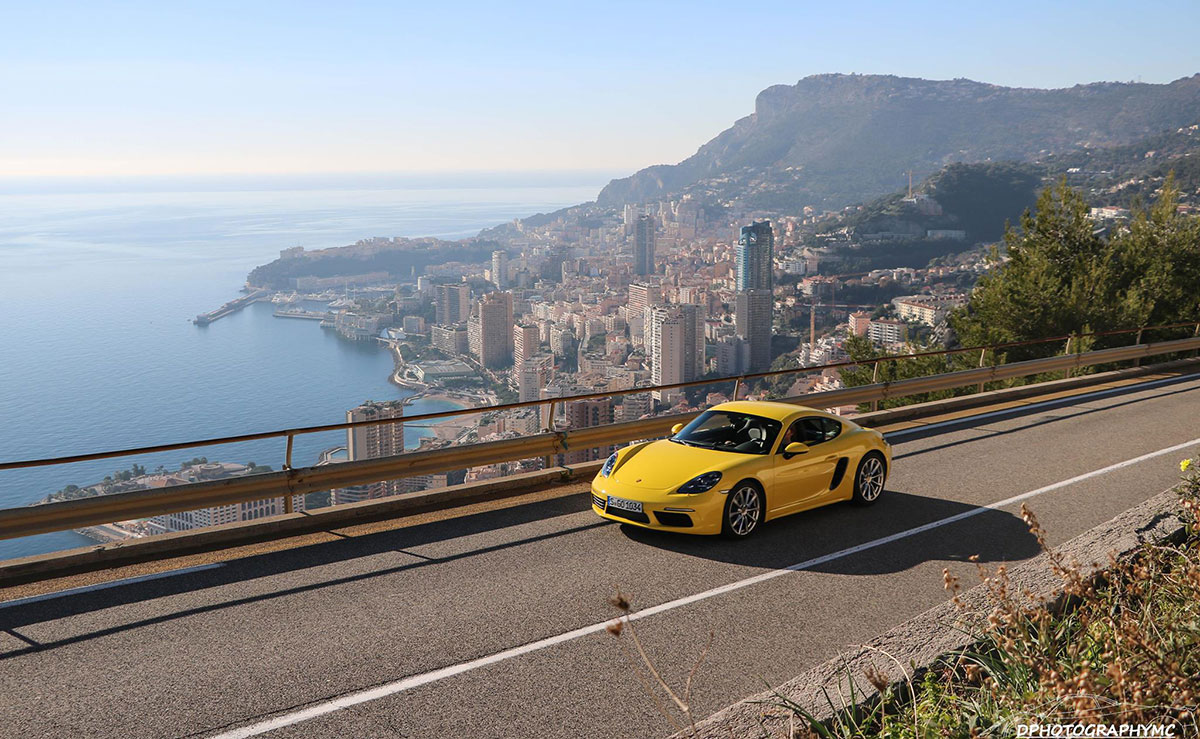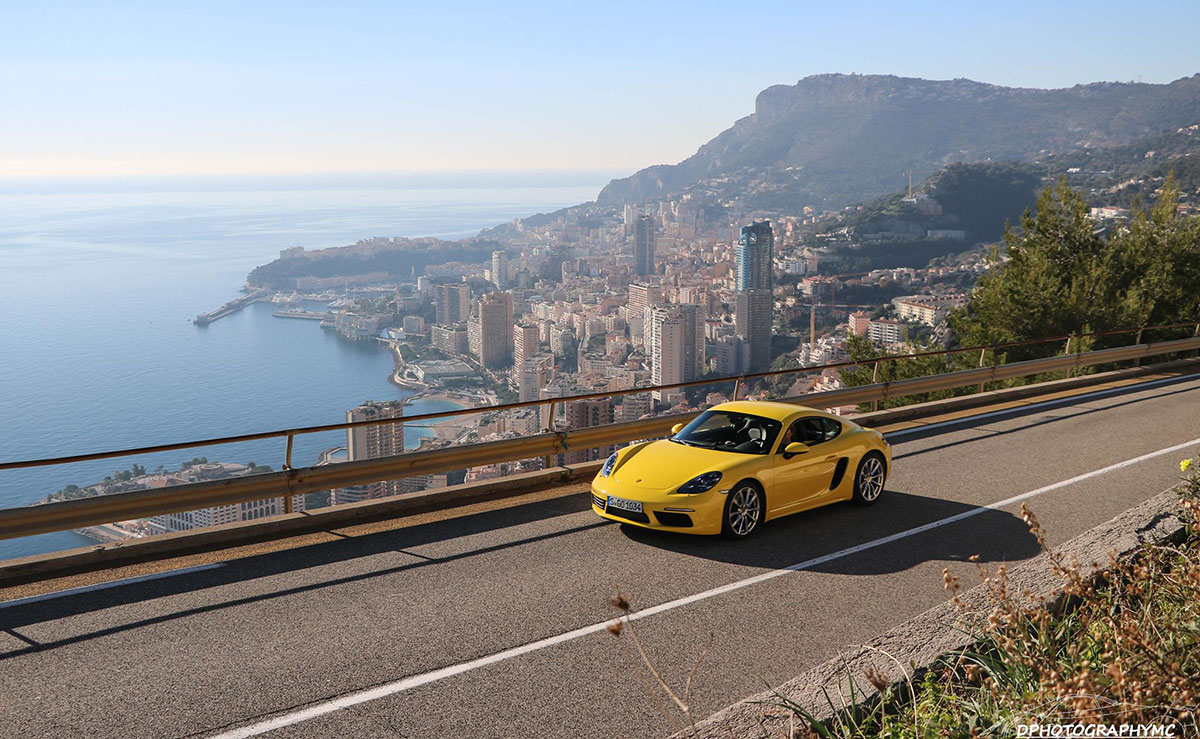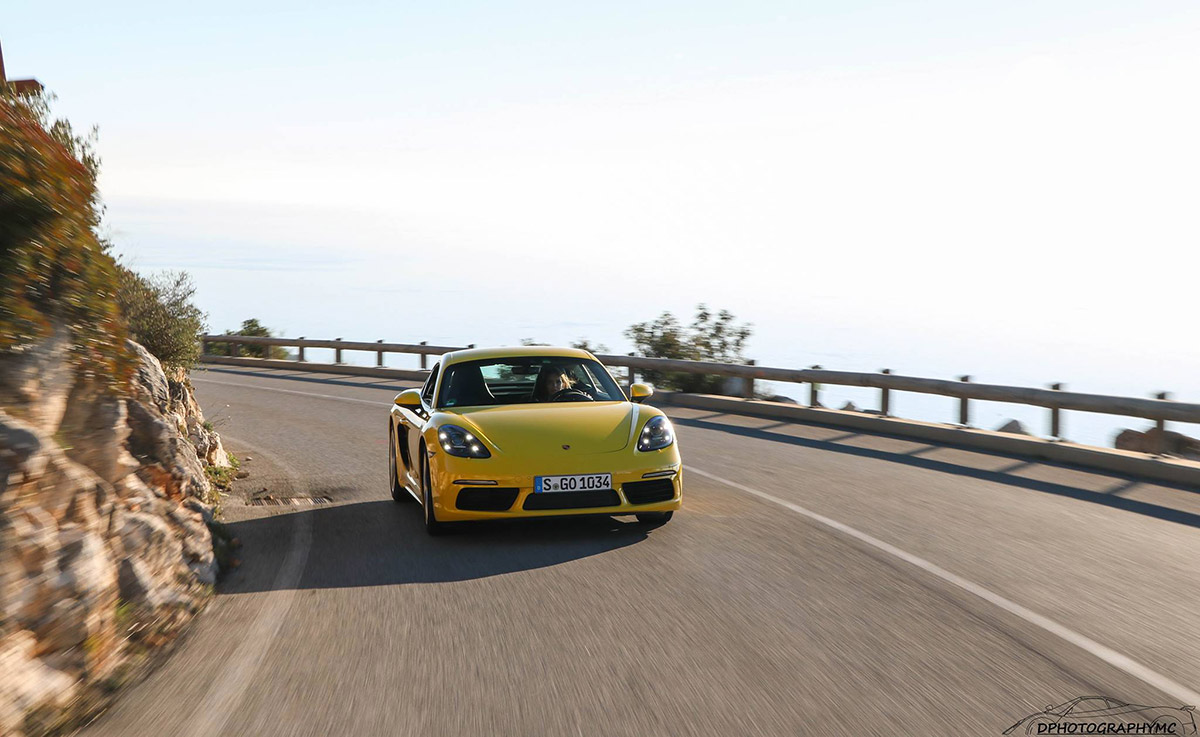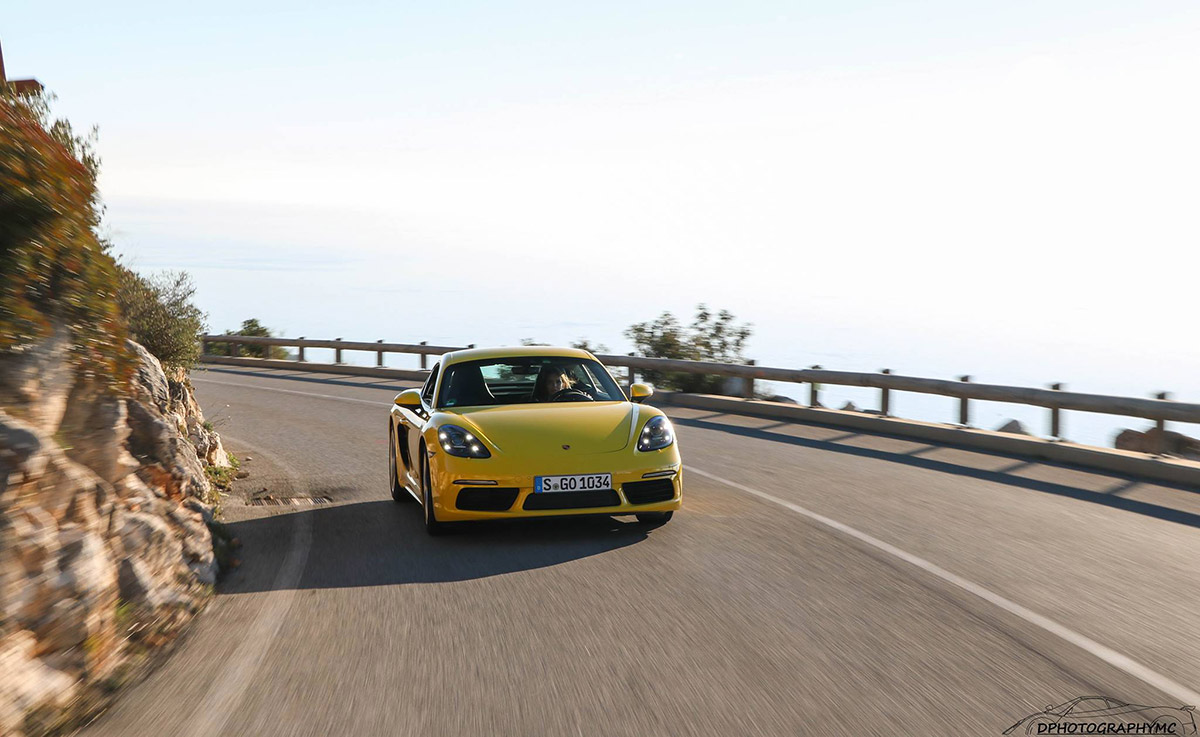 Dorian is a good photographer who also took photos of the Porsche 991 GT3 in 2015, so I asked him "do you do rolling shots from car to car". He replied that he had not done them before but we could try, so I said lets go up on the roads above Monaco and practice. It is really not that complicated once you get a grip of how shutter speeds work and try to have both cars driving the same speed so you can adjust the shutter speed and get that blurry background – and ideally a sharp car… Even I can get some decent rolling shots with my Canon EOS 60D that is an old camera already. With a new DSLR that has more focus points, faster shutter speed and more FPS the chance of nailing that rolling shot is even higher – should upgrade my camera, it is starting to get slow…
Two picture perfect cars, a beautiful day, Dorian hanging out from the window taking photos, and Adrien driving a camera car.
I did not expect the shots to turn out this good – some really nice photographs of the racing yellow Porsche 718 Cayman by Dorian. Thank you!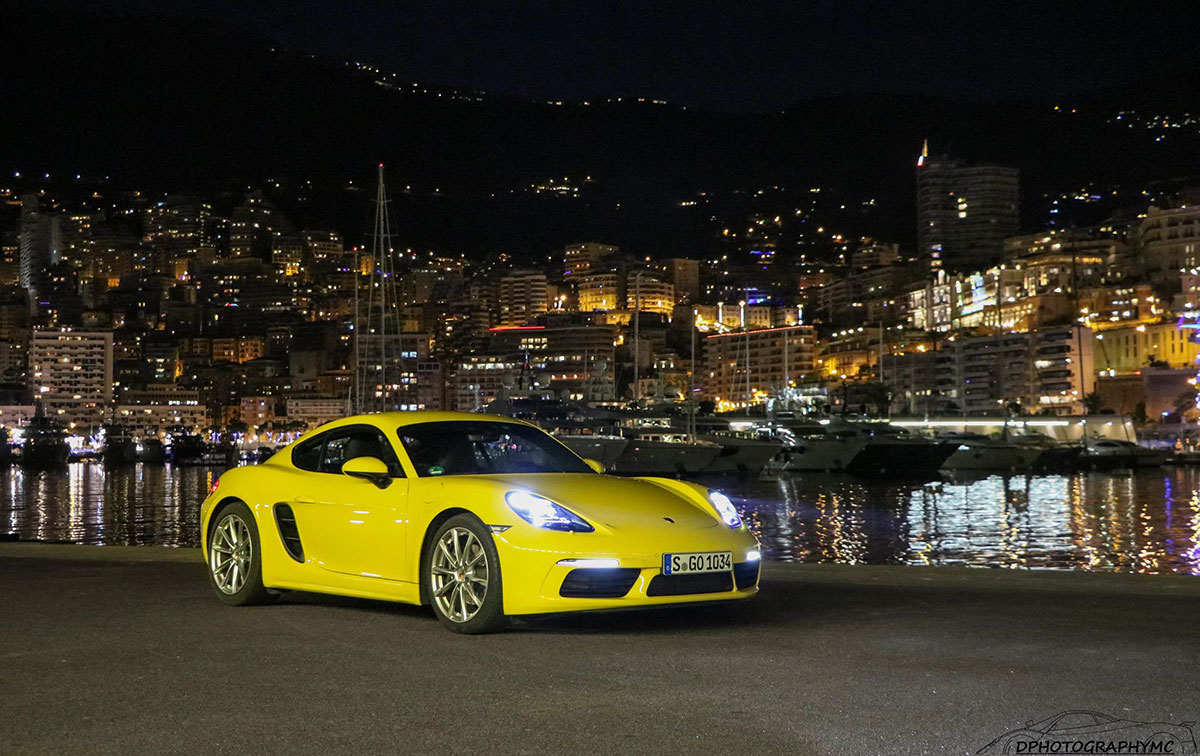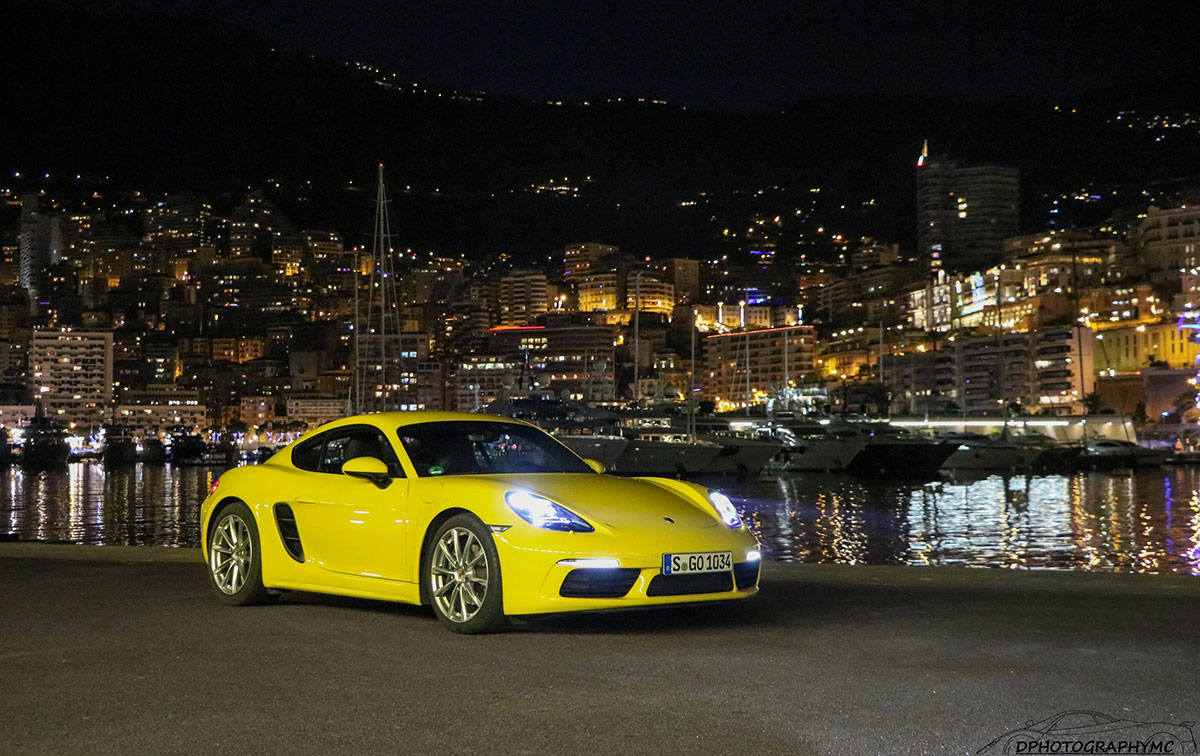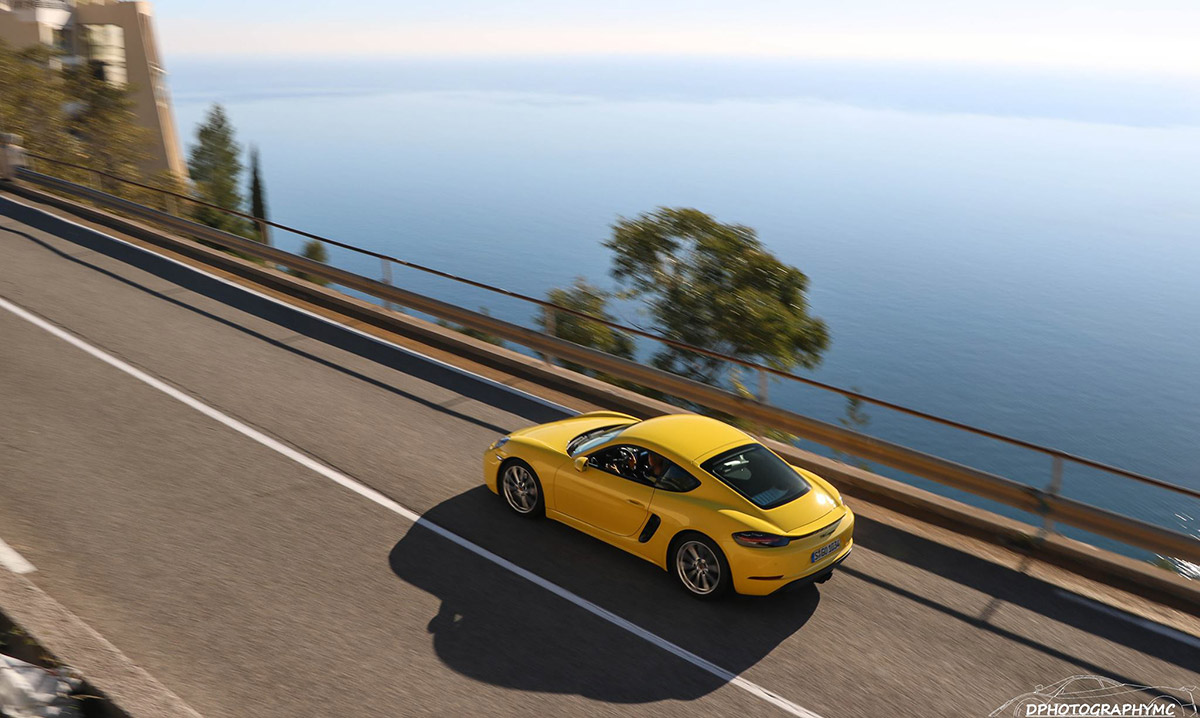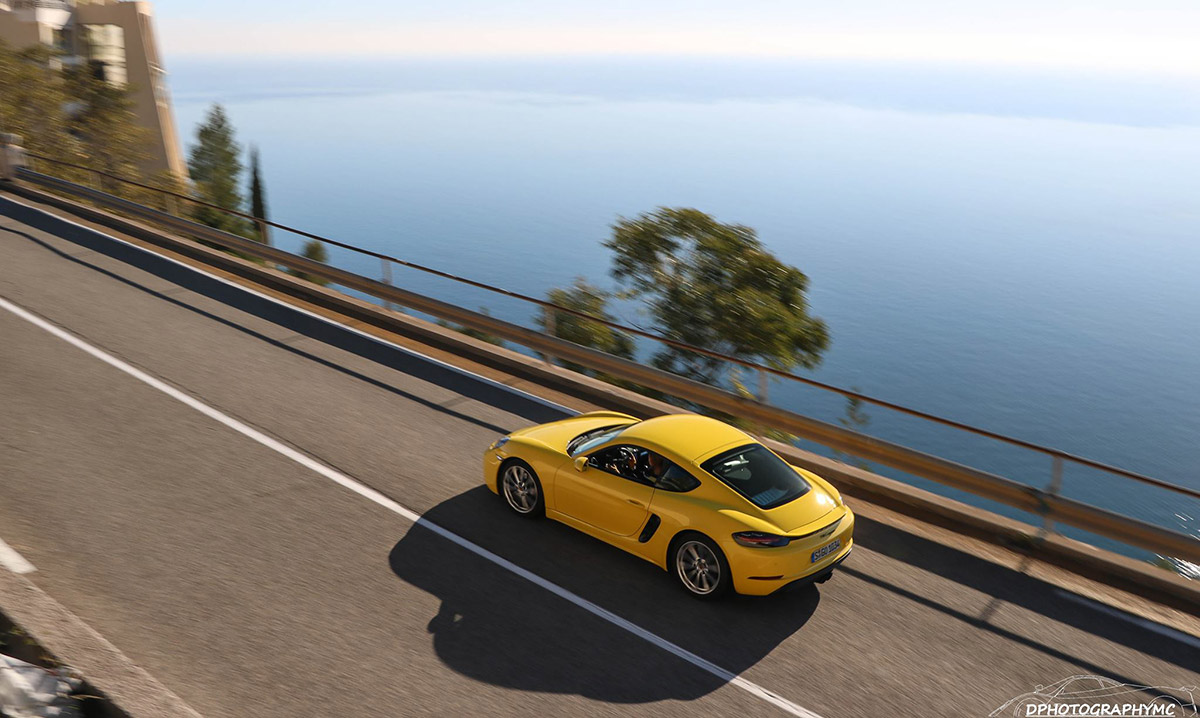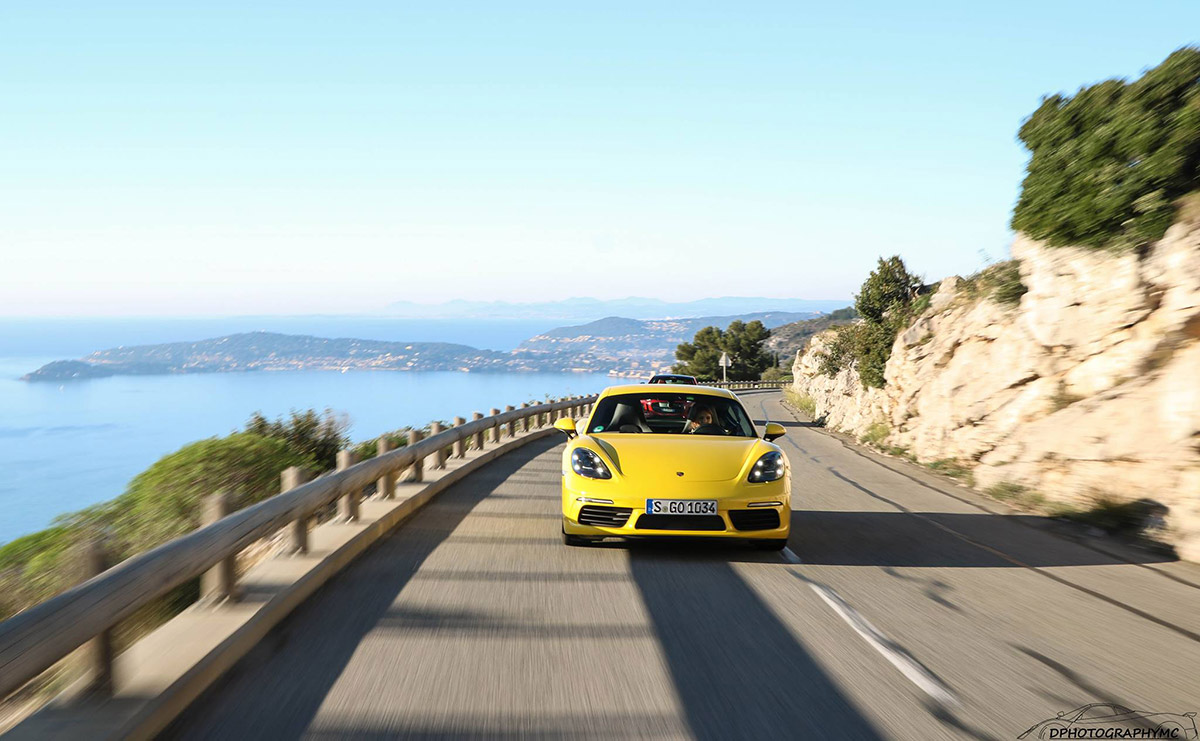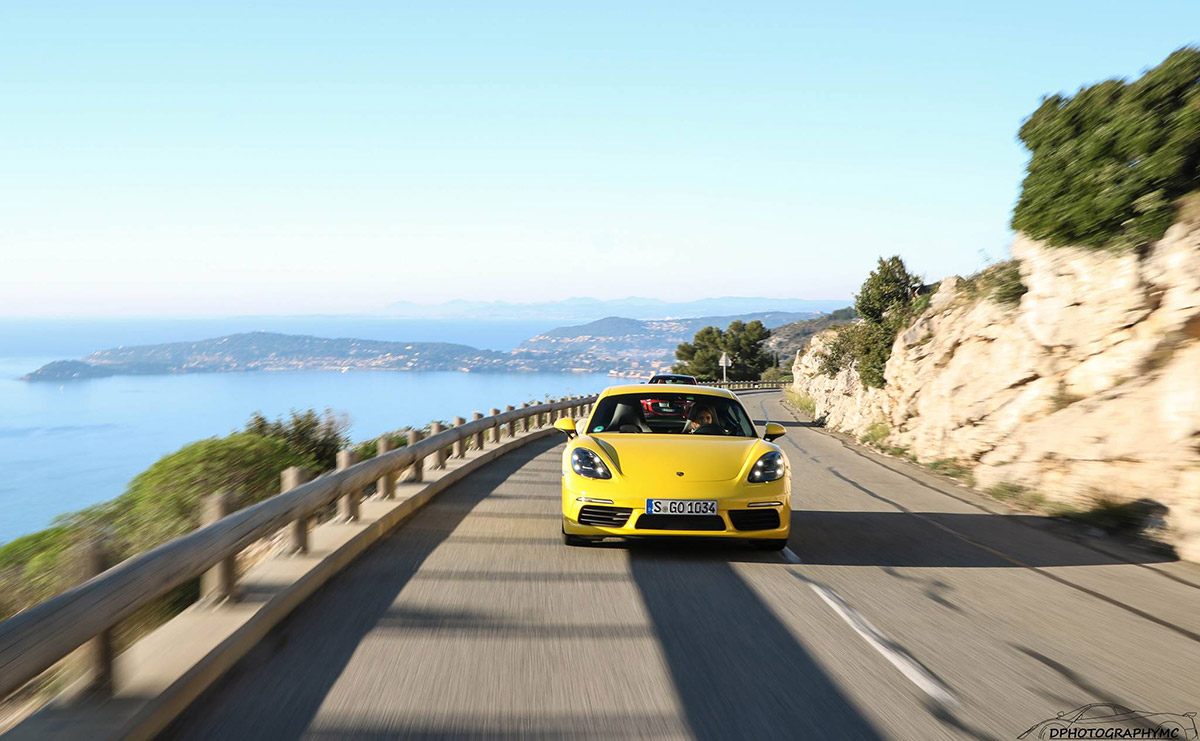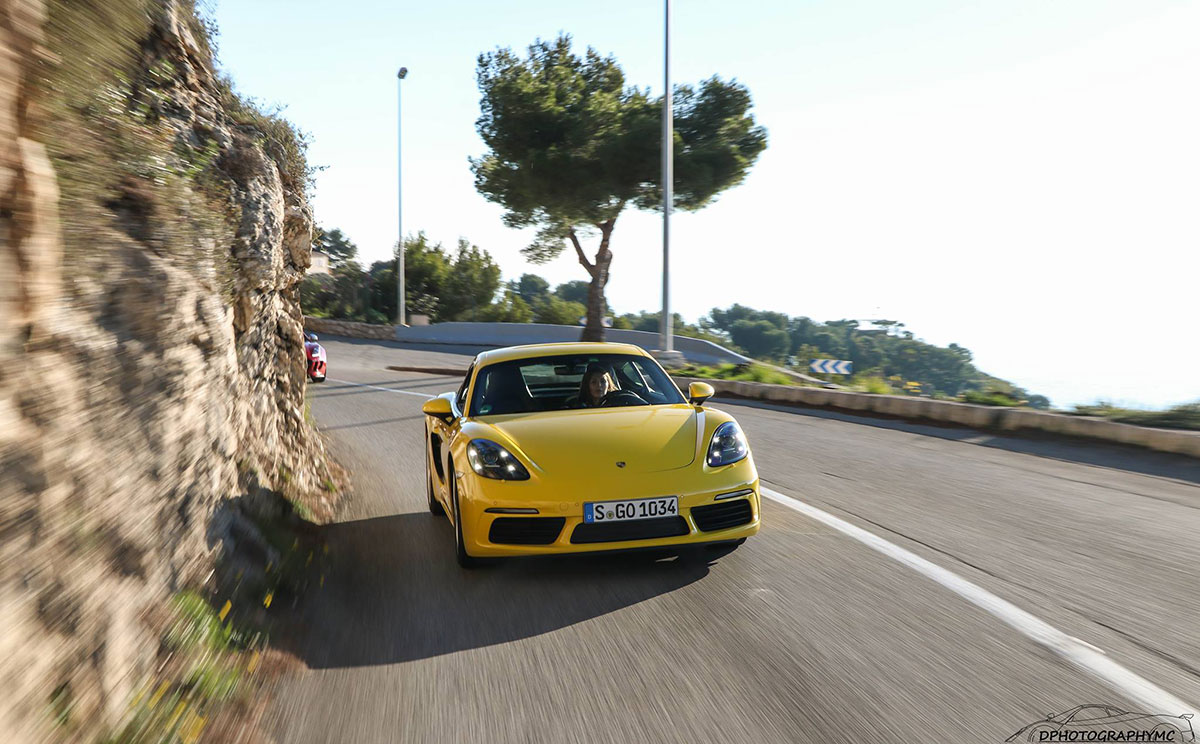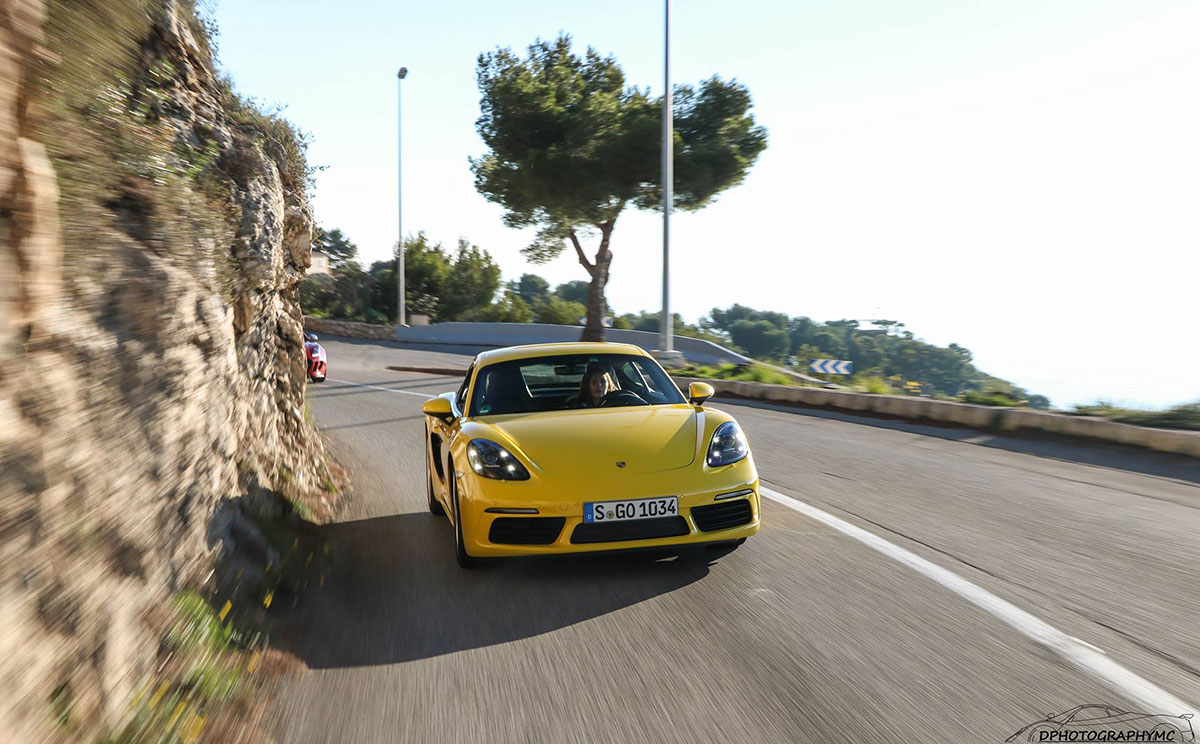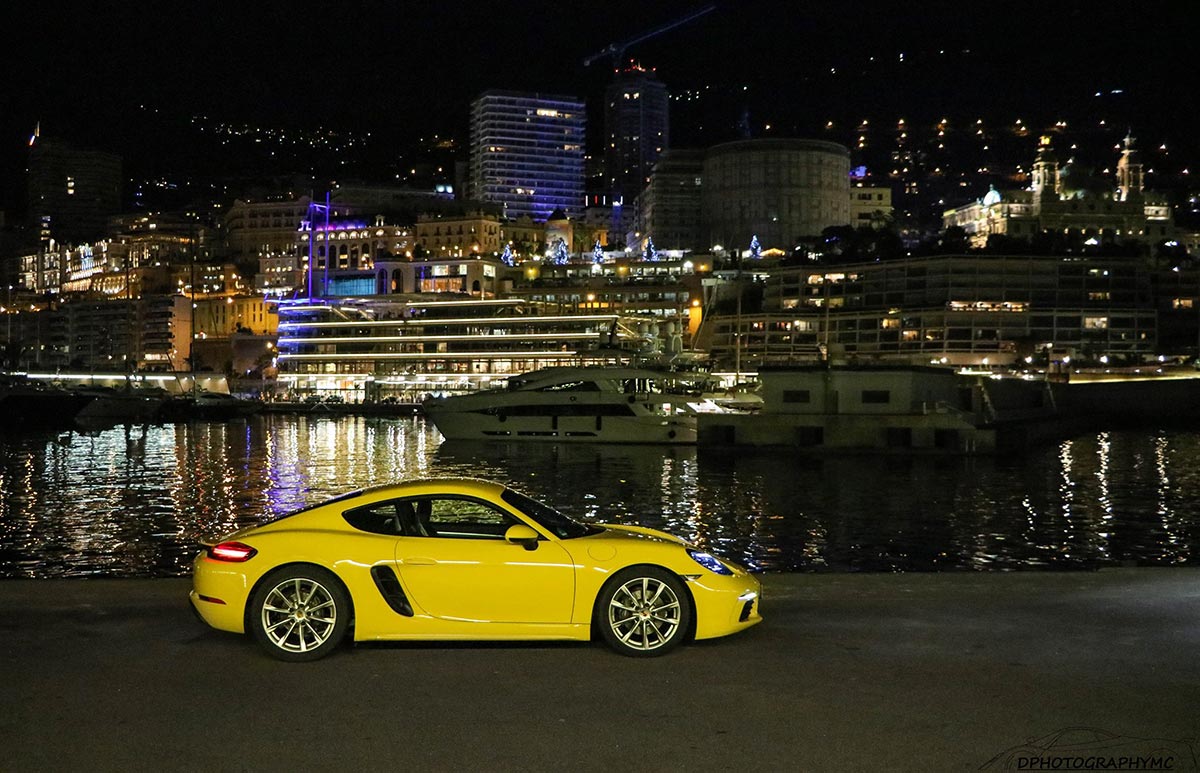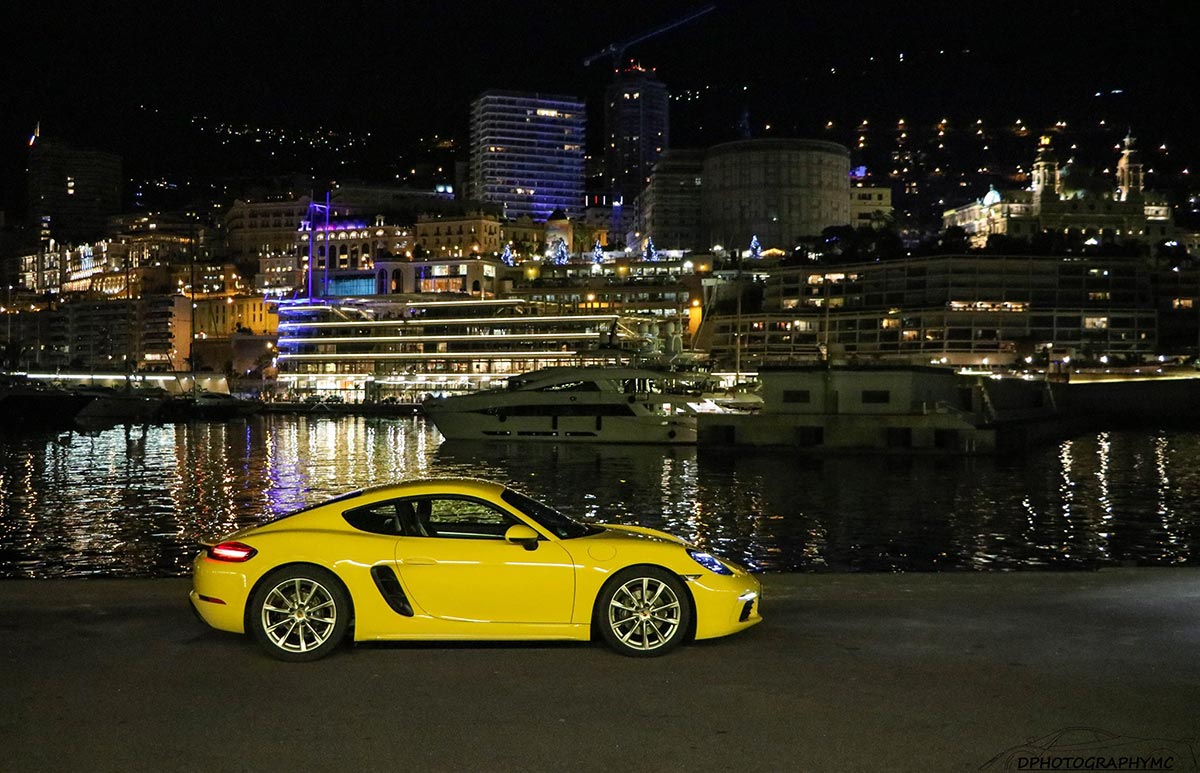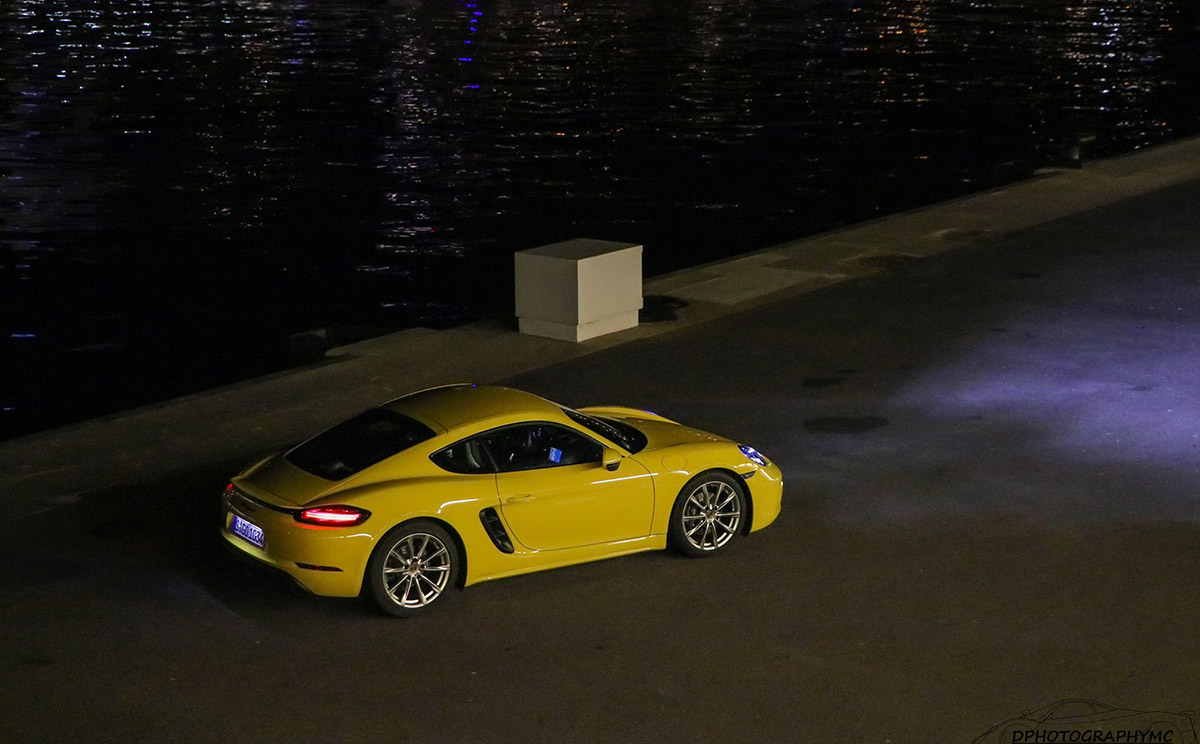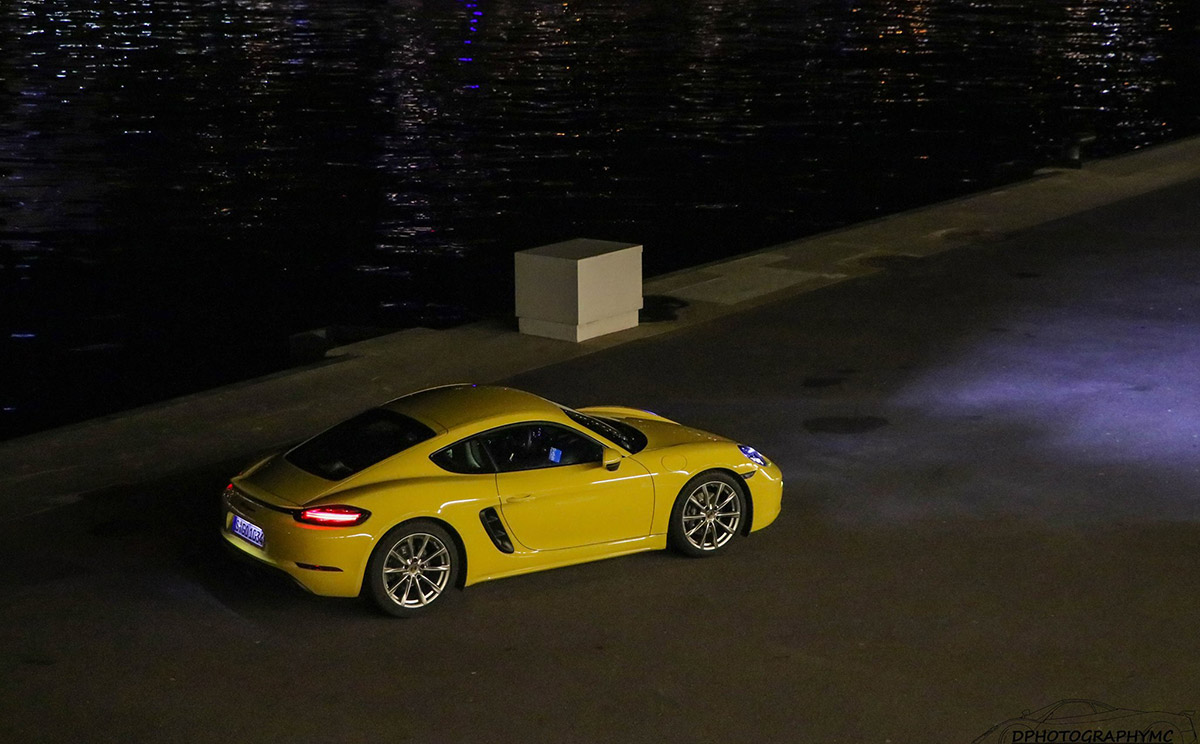 The full HD photo album (57 photos) can be seen on the Dphotographymc Facebook page: facebook.com/pg/Dphotographymc-169275566584691
I did make the images smaller and compress them before publishing this gallery – the image quality is better on Facebook.