After a failed sunrise drive up to the summit of Mont Ventoux it was time to do a change of plans. My first idea was to stay a night in the area (because two sunrise drives are better than one, right?). However because the road was closed I decided to start the drive back instead through Verdon Natural Regional Park. See how far I get before I get too tired to continue, then look up some hotel in the area.
Well, I did not get tired it seems like. Trip computer shows a day with 716.8 km spent in the driver's seat of a Porsche 718 Cayman. About 12 hours, although that also includes some time when the car was turned on but stationary (photo shoots) I suppose. Yes mother, I did take breaks too. Forgive me Porsche for being unable to stop driving your cars. Hopefully you take it as what it is intended to be – a compliment – and not as an attempt to try to suck the spirit out of your cars. I can confirm the car was fantastic from about four in the morning to late afternoon. So fantastic I did not want to get out of it. I am telling you that you have done a good job.
Driving these distances might seem absurd to some people but I have done this kind of driving a lot, and that is probably why I find it hard to take anyone else than the dog with me on my trips. There are few people out there who would want to spend that many hours in a car, but driving to me is like an addiction. Sometimes you need to learn to stop in time, especially on long highway drives where it is too easy to lose focus if you are just on a long straight for hours. But if you are on curvy roads where you get to enjoy the car, and what you do is really driving and not cruising, it is just the best feeling in the world. "Just a little more, then I go home…"
You forget about the time when you are having fun.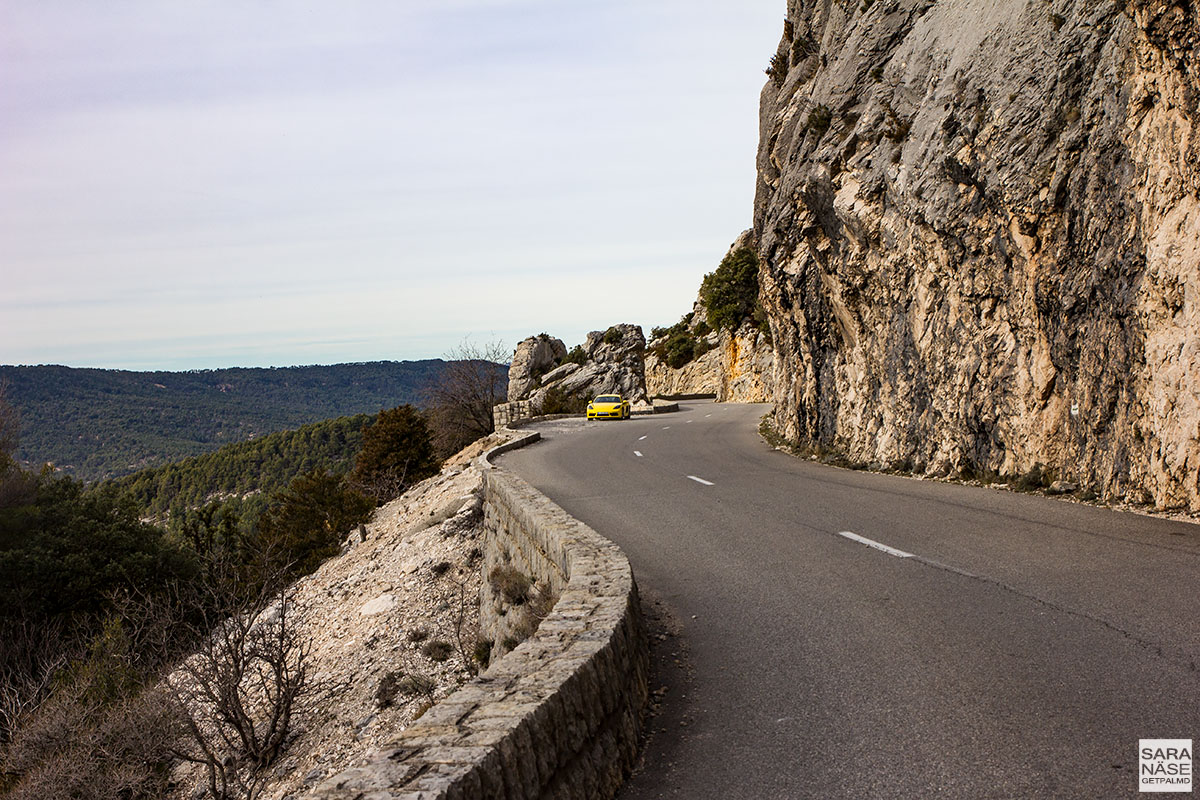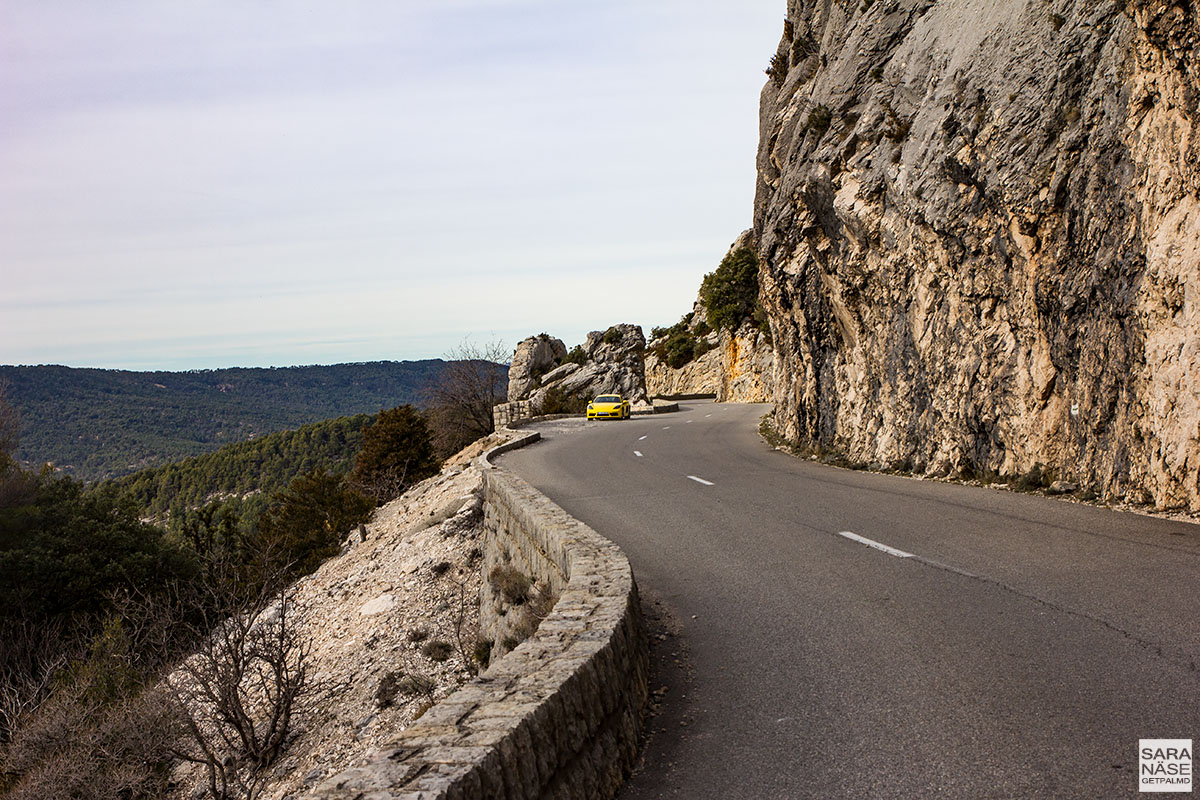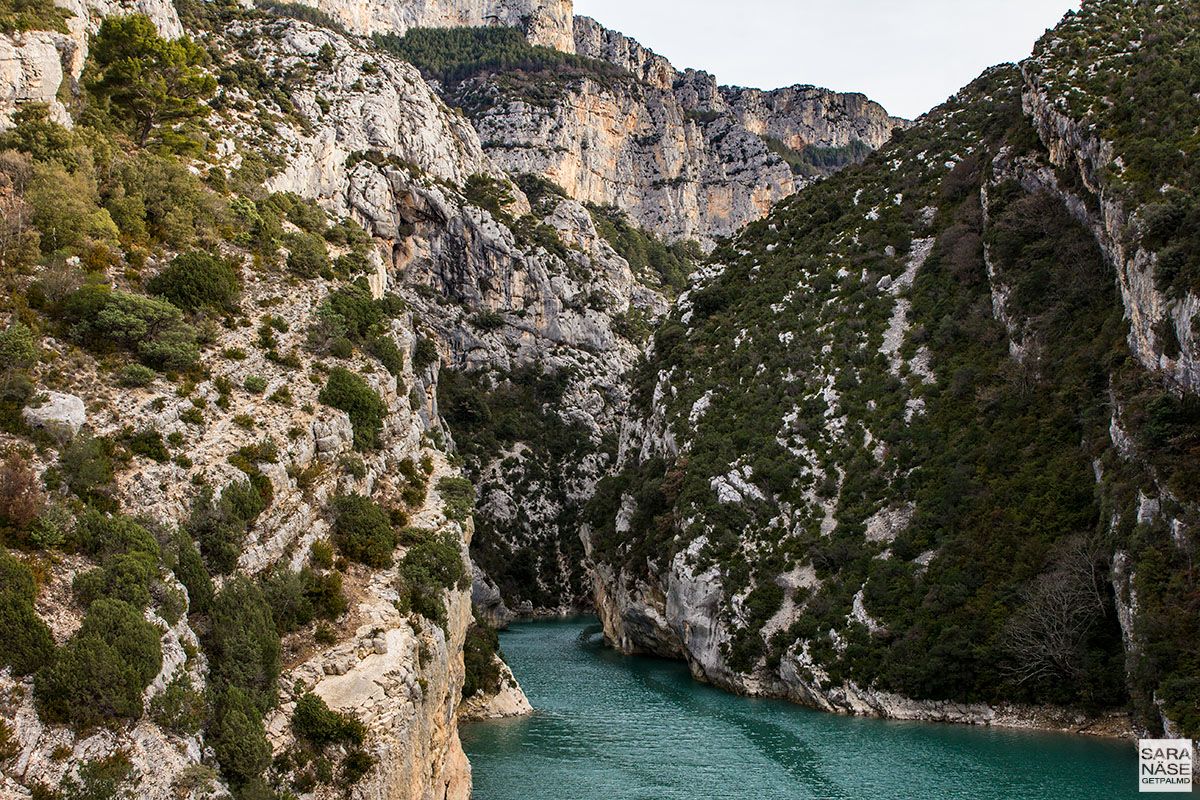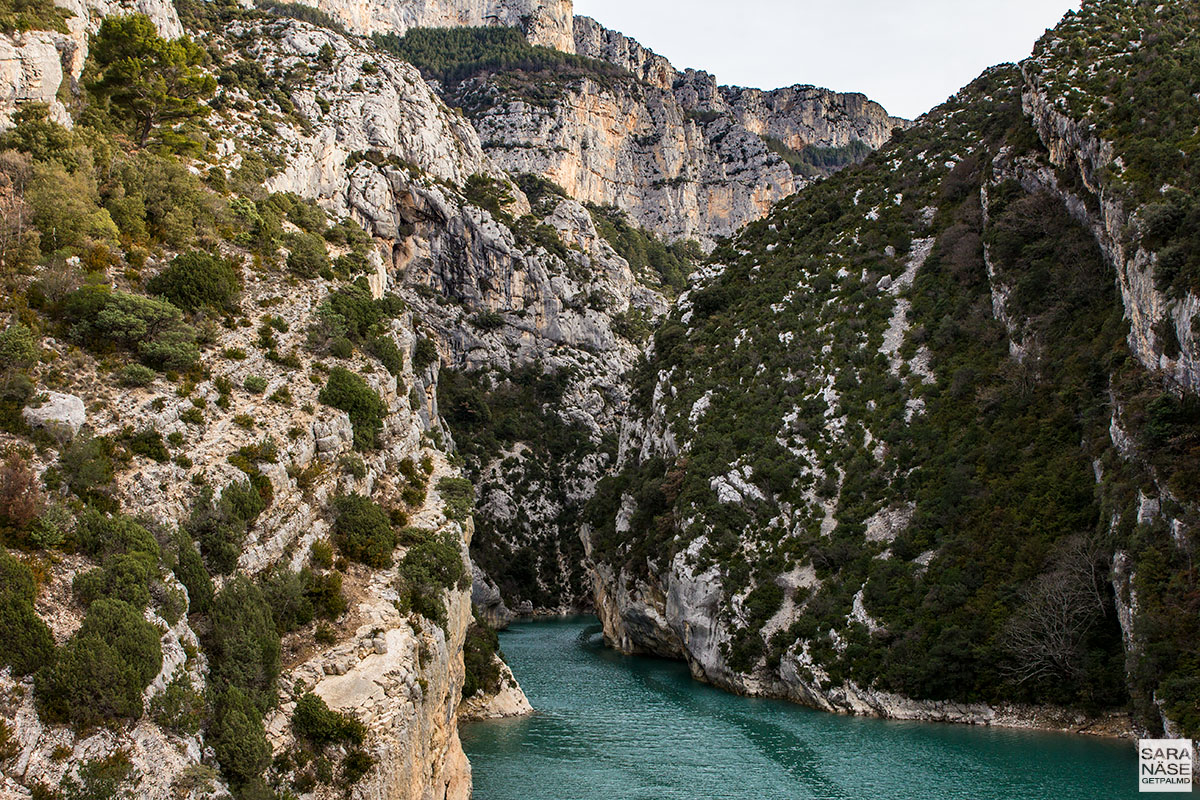 I have been to Verdon Natural Regional Park, the location of Gorges du Verdon, before. In 2014 for a work trip, and once to test another route. There are several good roads in this area – D952 and D957 are both great driving roads. D71 has incredible views from the top, but the road is almost one lane from start to finish, so if you drive it on a busy day it is difficult to avoid a few "my heart just skipped a few beats that was close"- moments. An early summer morning? Probably stunning.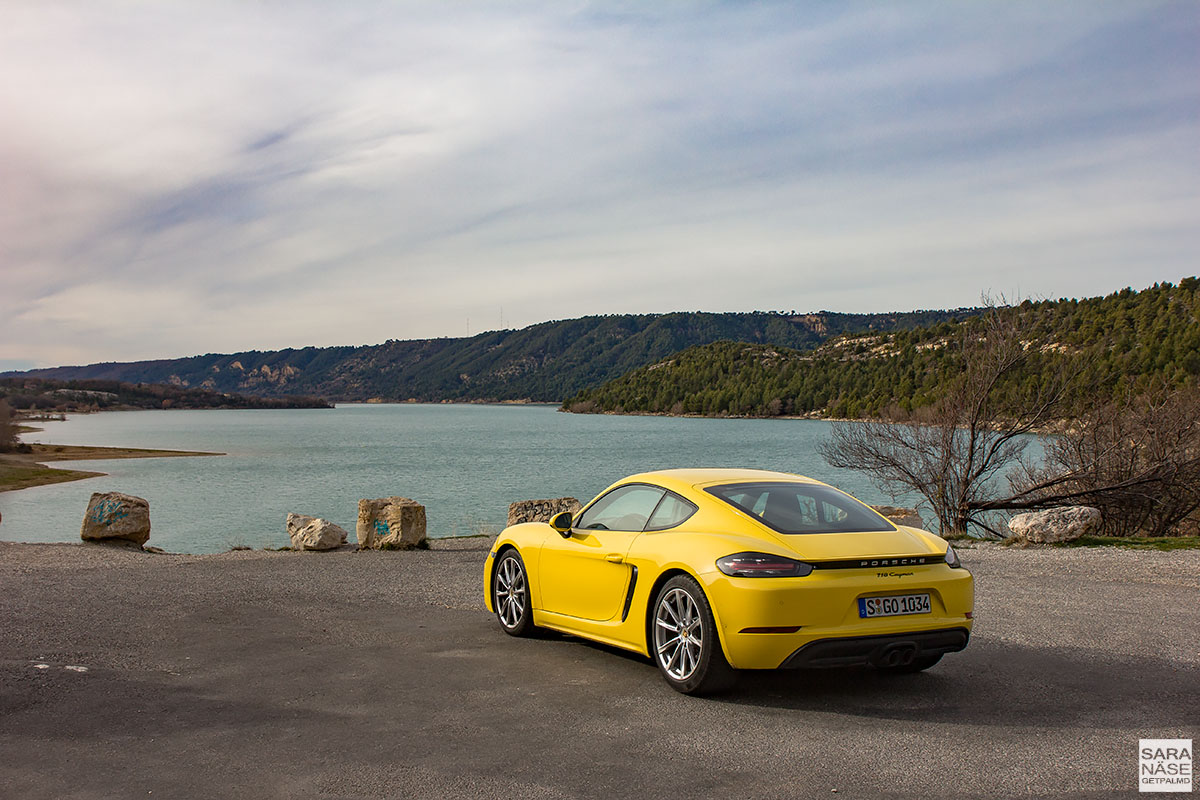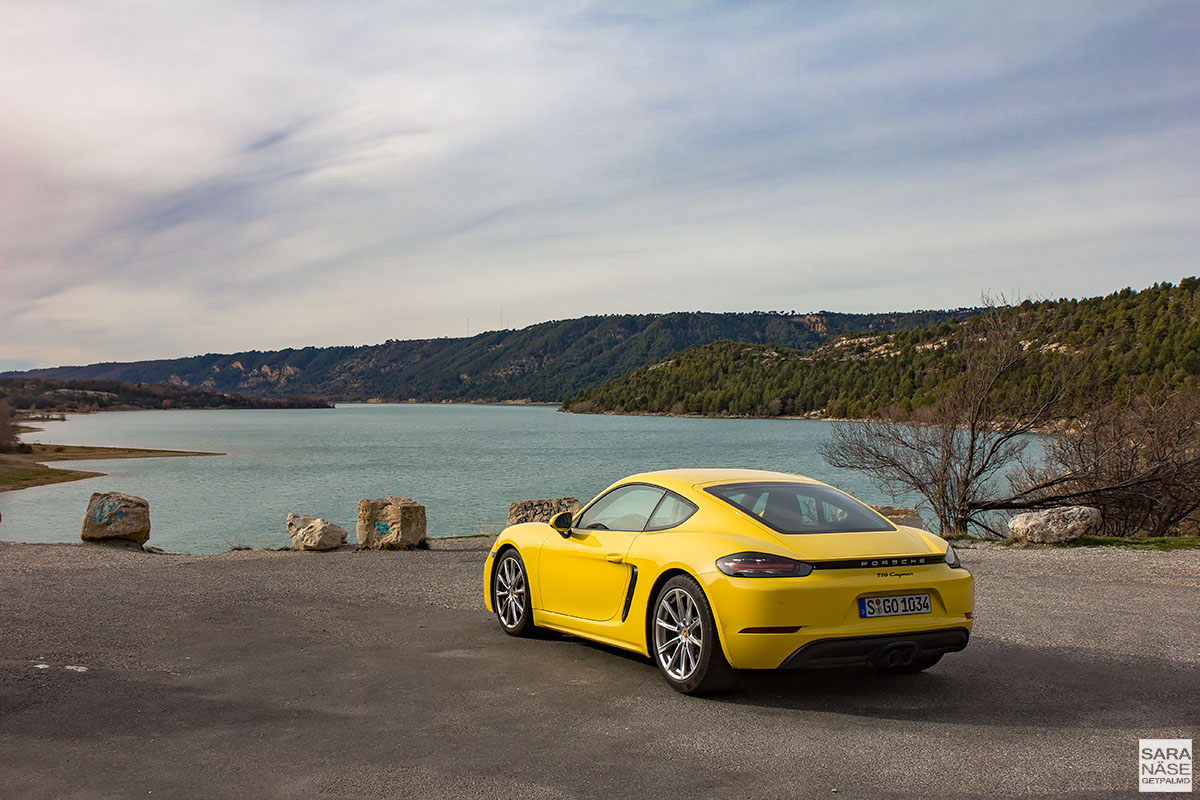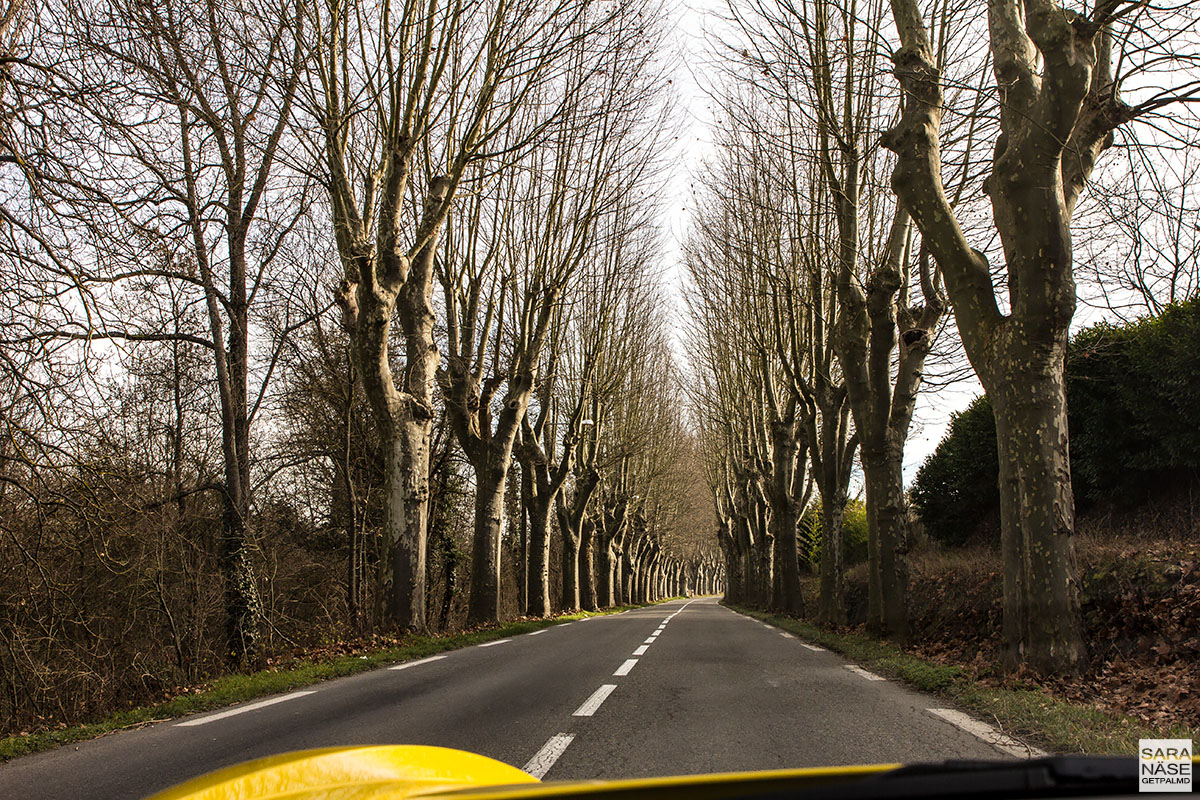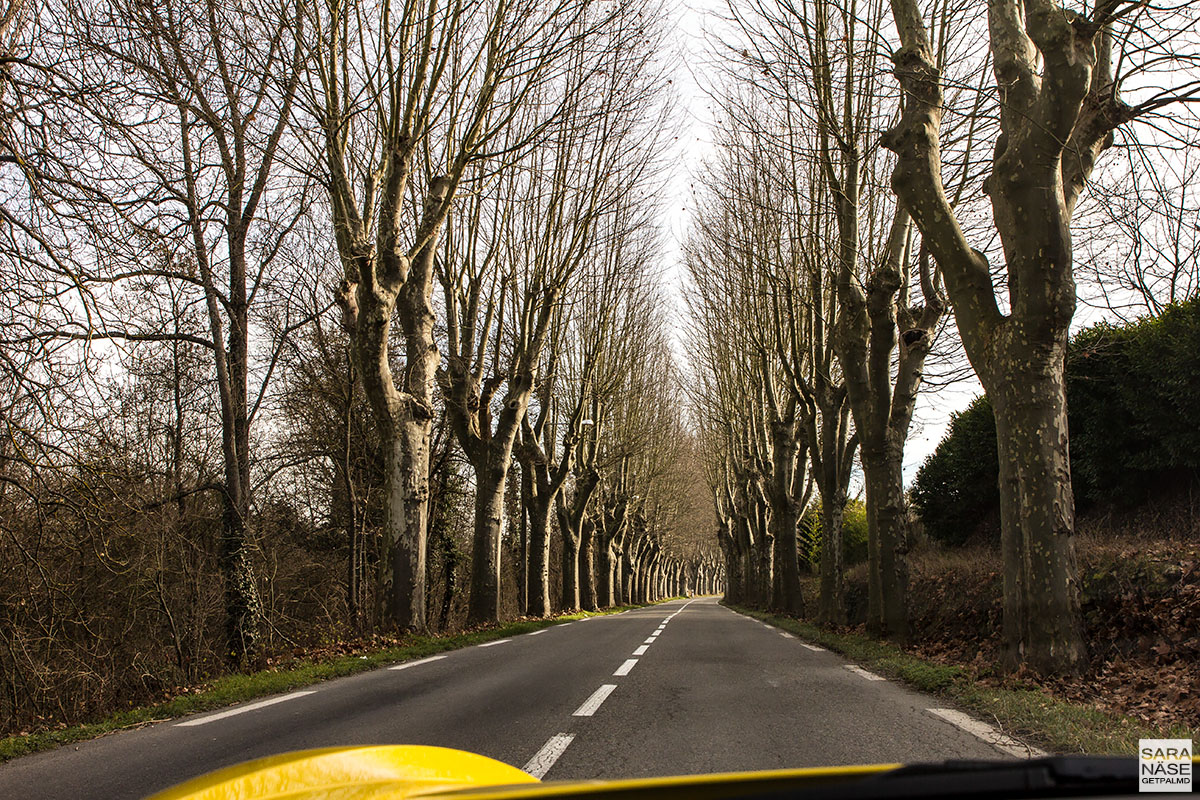 Born in 1997, le Verdon Natural Regional Park protects and enhances 180 000 ha near the river from Saint-André-les-Alpes to Vinon-sur-Verdon. Astride both the Alpes de Haute-Provence and the Var, this is a land of contrasts. From the calm horizontal expanse of the Valensole plateau you go to the abrupt vertical cliffs of the famous Gorges, and the peaceful stretches of the great lakes of Castillon, Sainte-Croix, Esparron, Quinson, where the Alps begin.
Les Alpes-de-Haute-Provence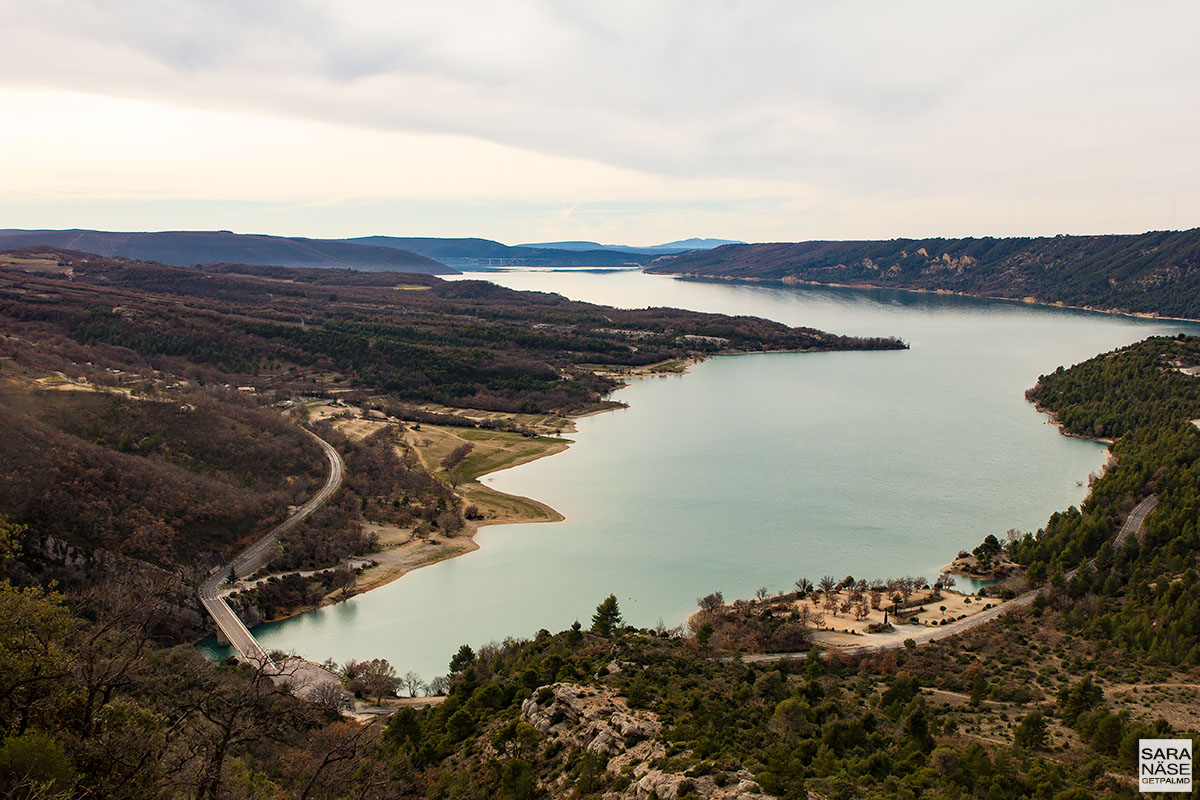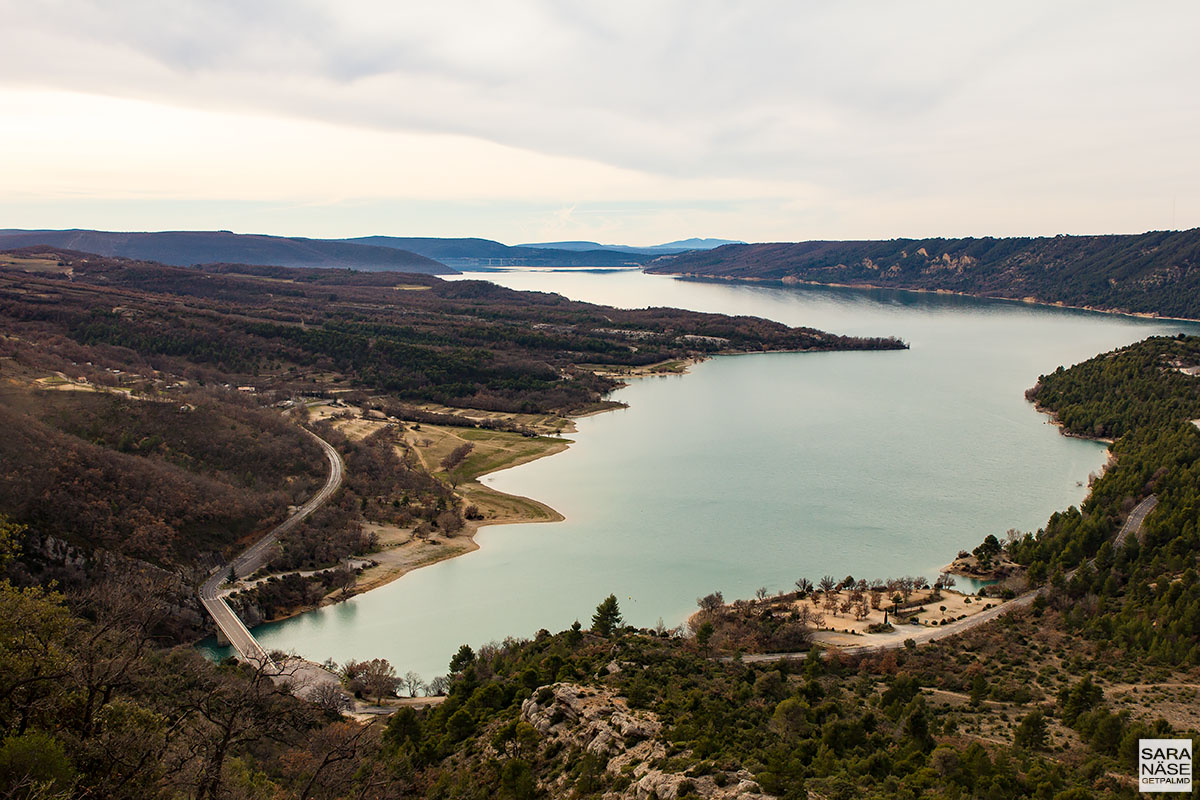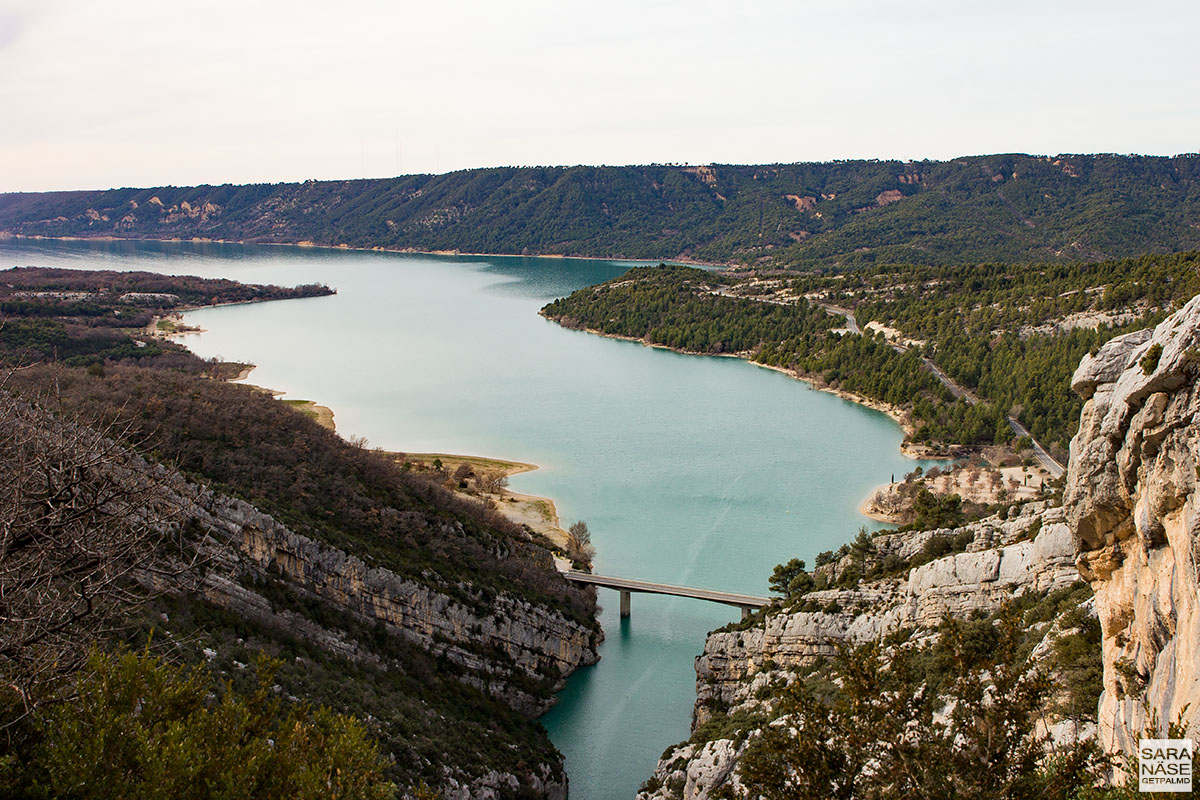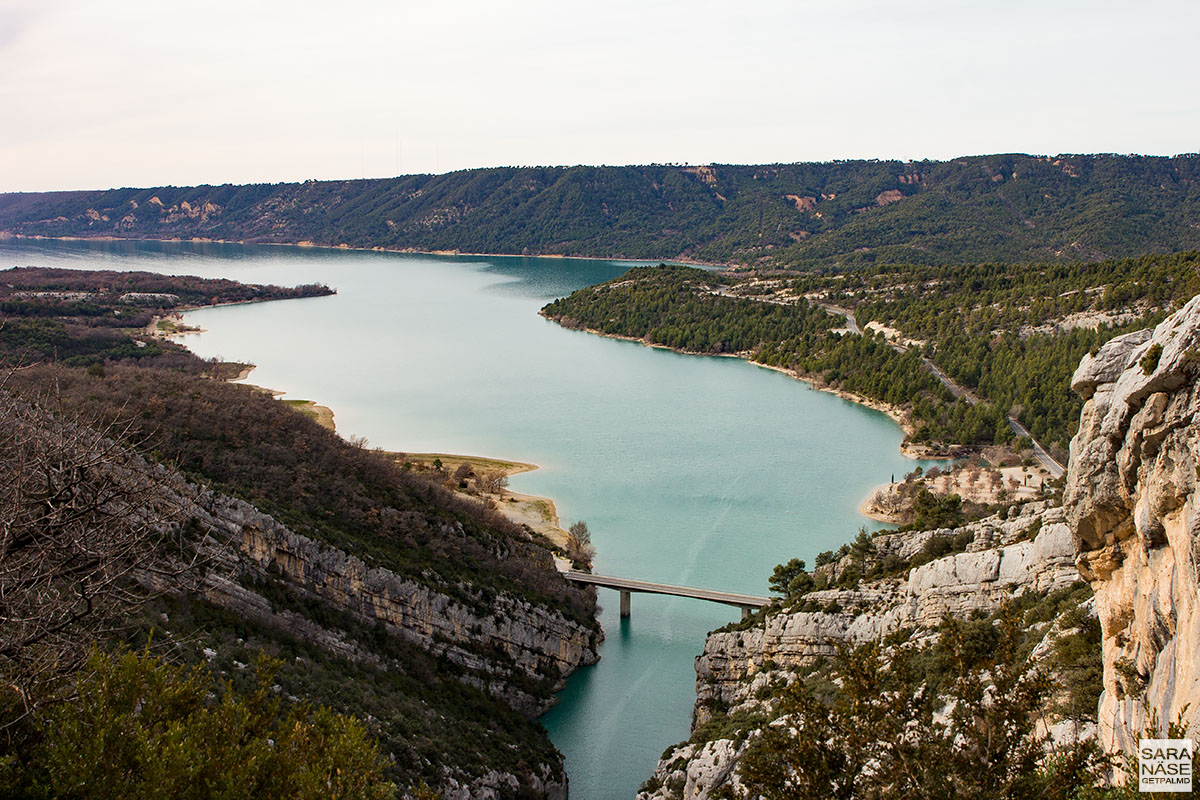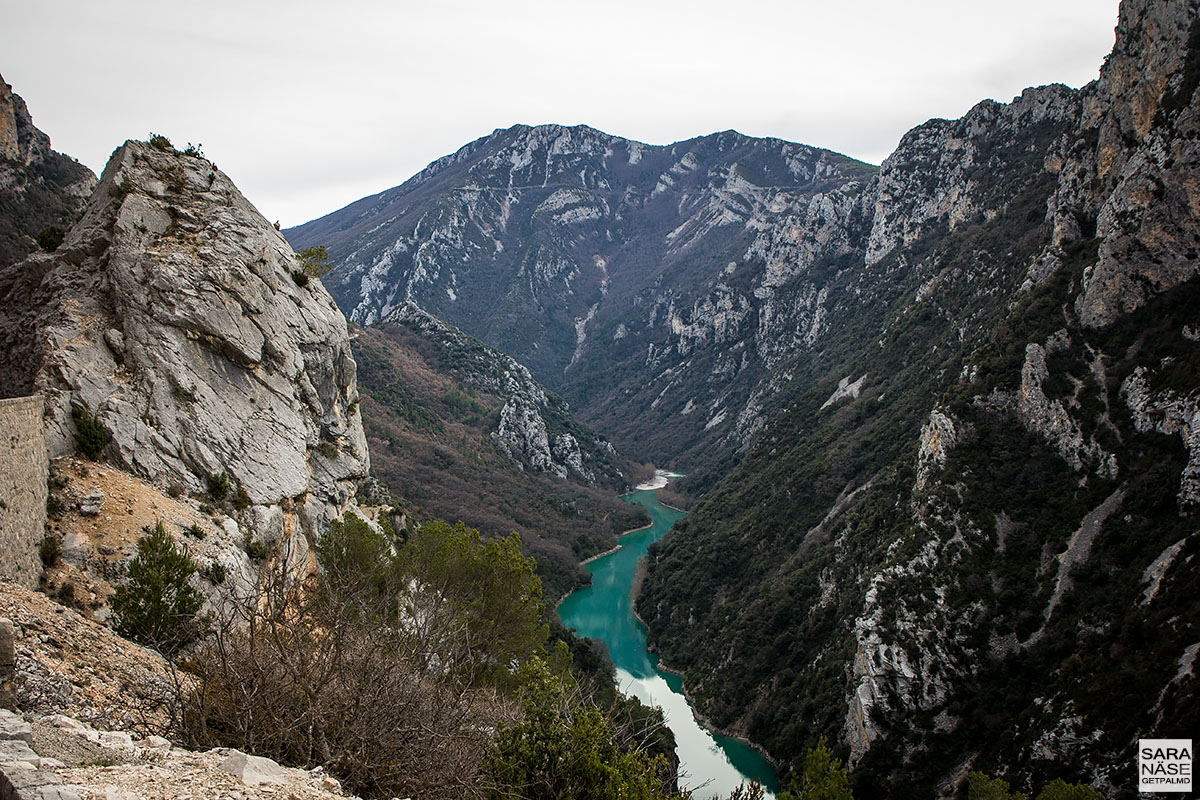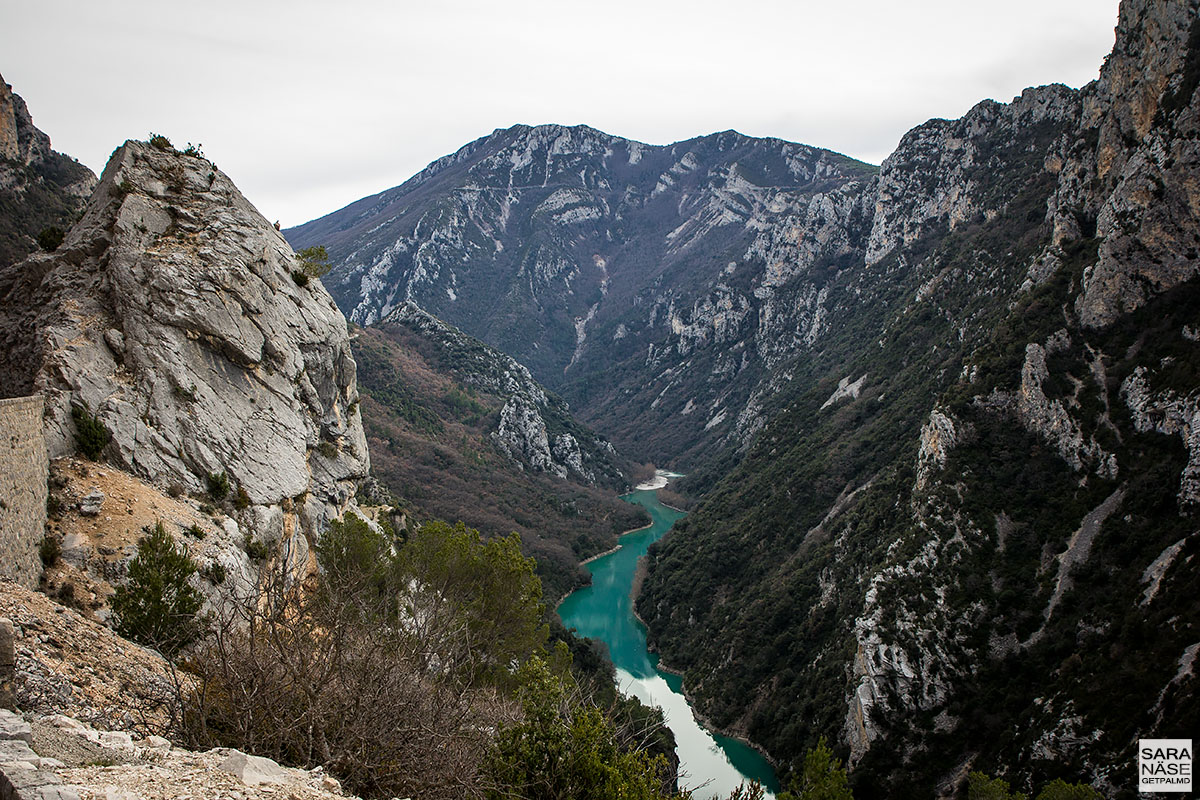 This day I took D6 and D952 in to Moustiers-Sainte-Marie, also known as one of the "most beautiful villages in France", where I stopped for a break. It is a one-way road through this small commune with about 700 residents, and you can enter with any type of car. The parking you find up there (right after the village to the right) is also supercar friendly but not that big, so it might be a challenge to find a free parking space during peak season. From there I continued on D952 up to the road that runs along the gorge. There is a stunning view down from up there, although I think this landscape is a lot more beautiful with more vibrant colours summertime – or with snow. The upside about driving it low season is that the roads have a lot less traffic – road is narrow, so you appreciate it more if it is empty. The downside is that it is so quiet that the mountain goats think they own the road, and you would not want to hit one of those…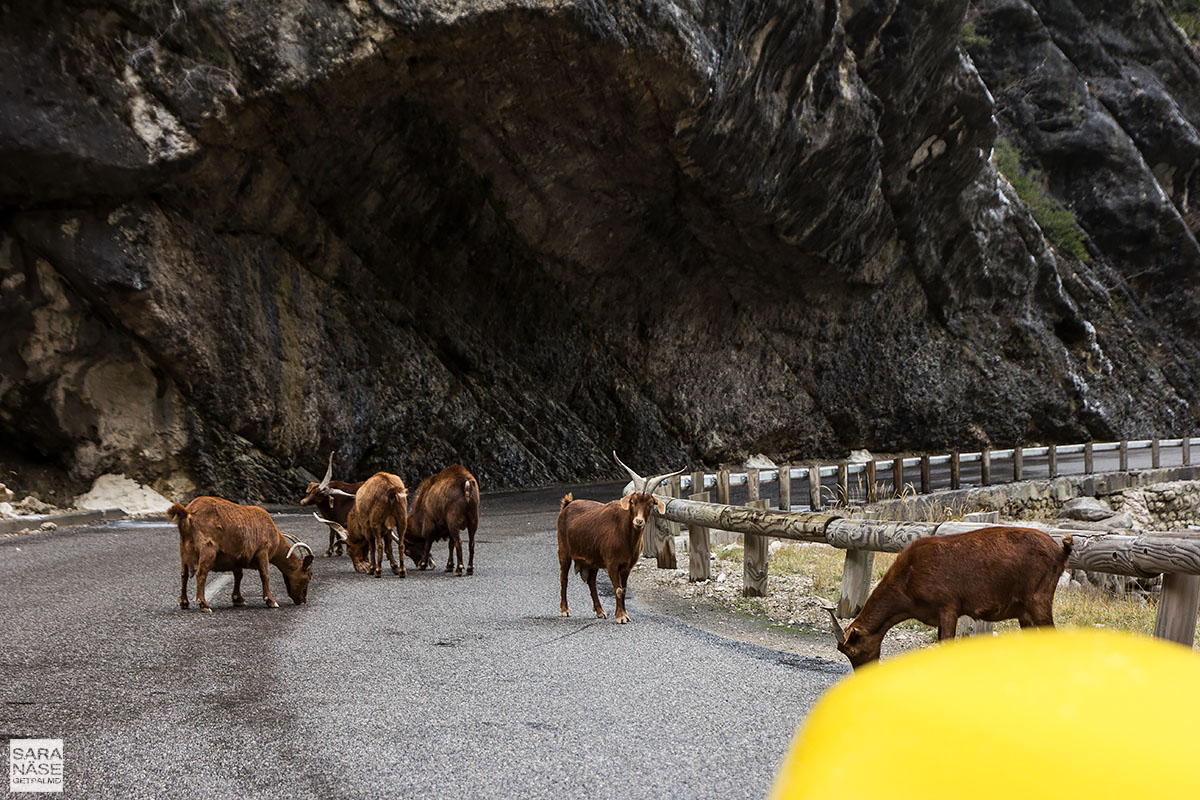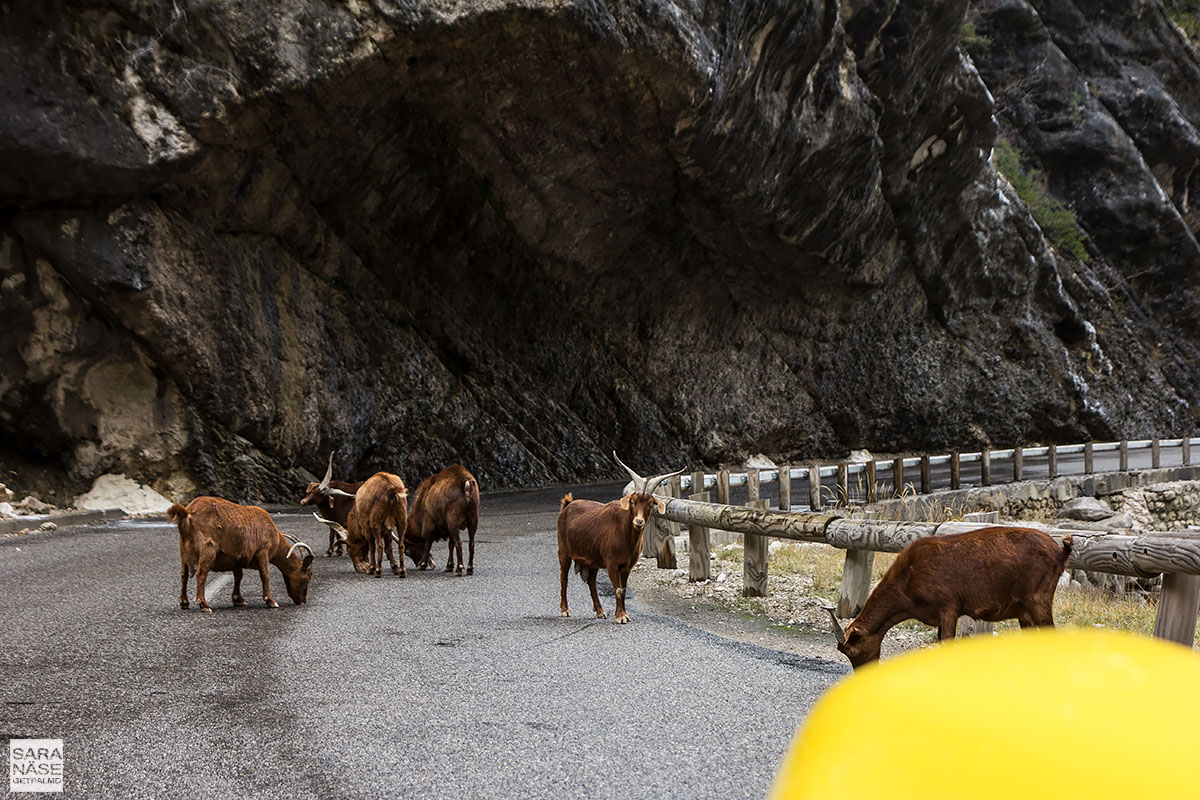 The reason for wanting to return to Verdon for a drive was that I wanted to see if there would be snow late December – a yellow Porsche 718 Cayman in winter landscape would just work. The Bugatti Veyron 16.4 Grand Sport Vitesse official movie, that you can watch above, is filmed there. Breathtaking. I was hoping to see Verdon looking similar to this, and to have at least a little snow up there. I do not know what time of the year the Bugatti video was filmed, but either late December is too early, or the weather has just been exceptionally warm this year. Tempted to return next month for a new try…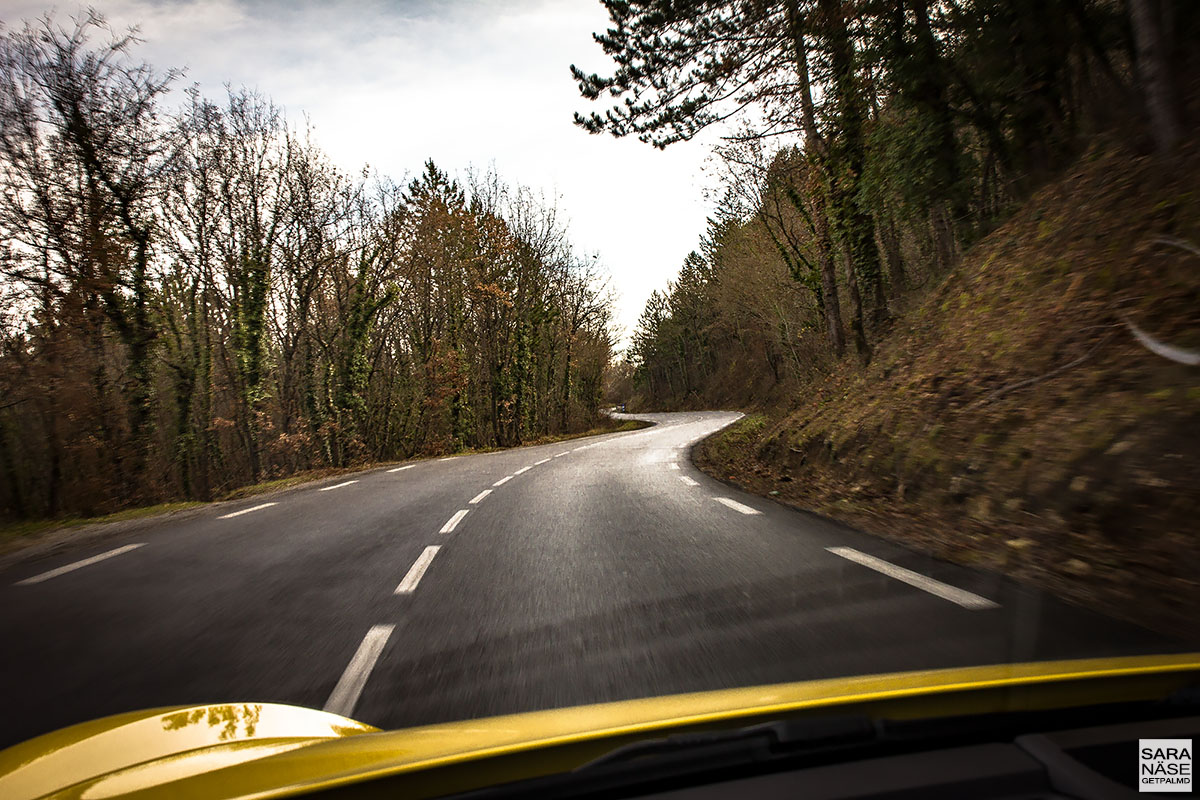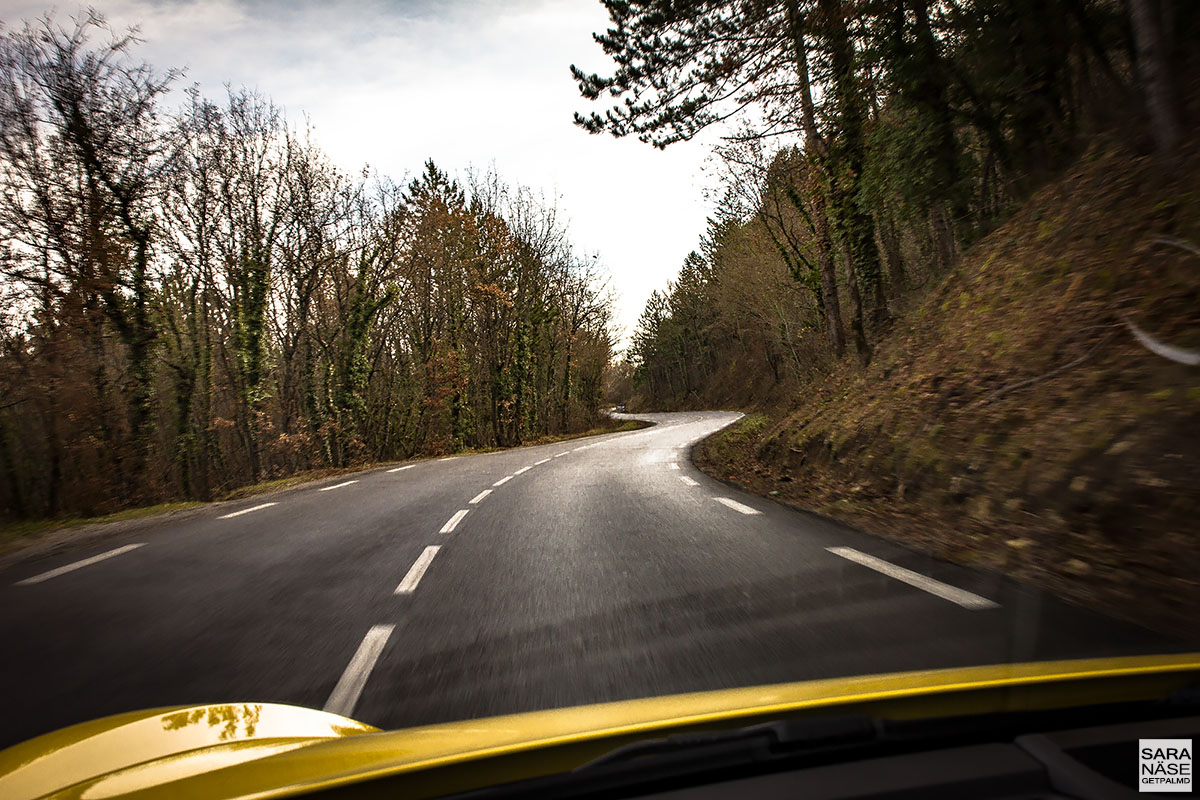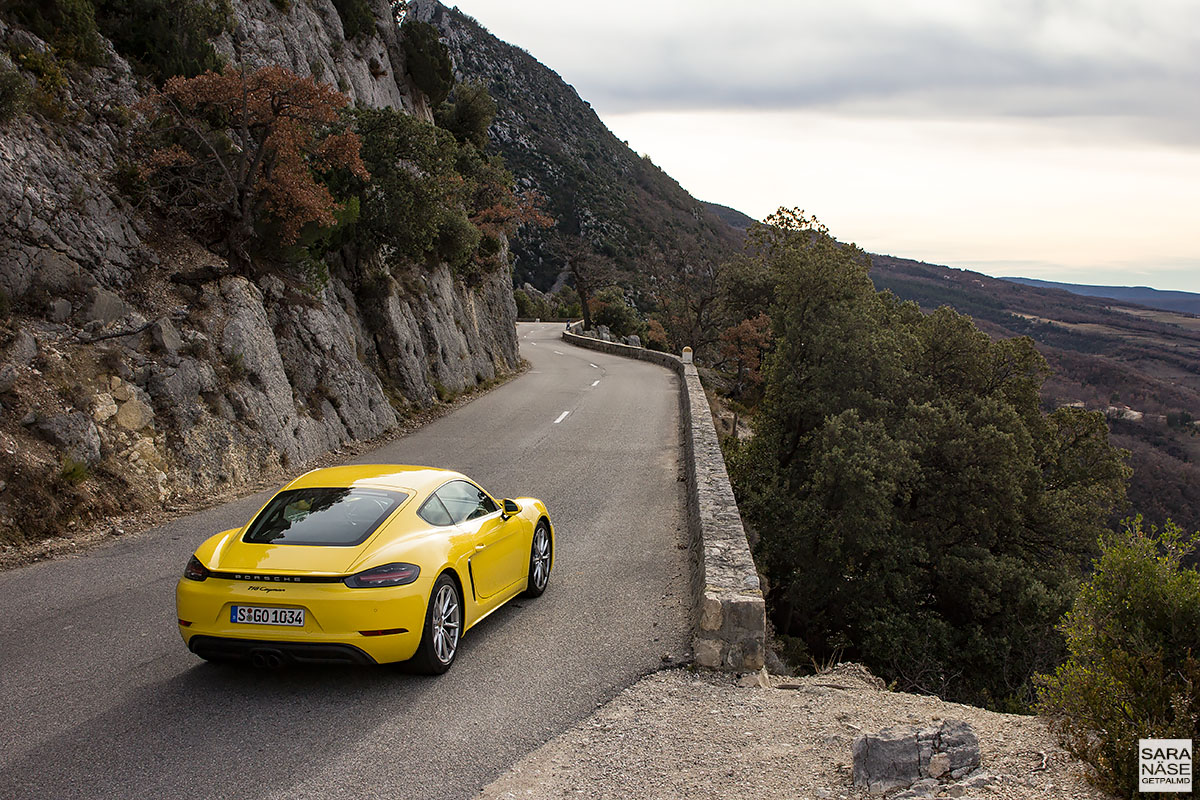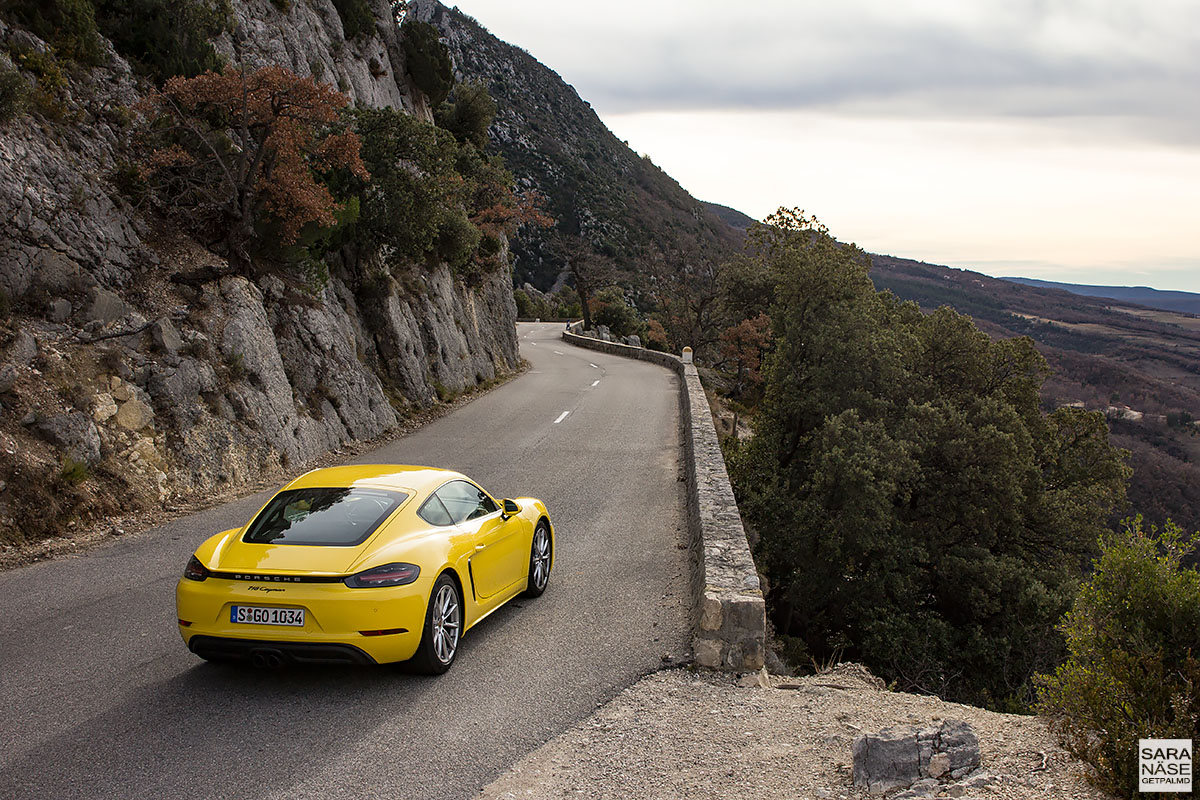 This drive was a day when I woke up before sunrise and I got back home when the sun was going down. A good car to me is one you can sometimes do these extreme days with. One that is reliable enough to take you through the day even if you are running it almost non-stop. One that is fun enough that even after more than ten hours behind the steering wheel you still enjoy those last curves en route to your final destination – because you would not want to miss out. And one that despite the fact you spent 12 hours in it the day before you can not resist it the next day, and take it out for another drive. Because you enjoy being in it.
Because good cars never make you want to stop driving.