One of my first drives up on the beautiful mountain road Col de Vence in France, about 20 km from Nice, was almost 3 years ago in a BMW. I had photographer Richard Pardon & videographer JC Pieri hanging out from the boot of the car, shooting supercars behind me. I got caught by the feeling of being on a scenic driving road with an F12 only meters behind, probably drove a little too fast, and feedback from the boot when we stopped was "are you trying to kill us?". My camera car driving skills have since improved – soft on the gas, smooth turns, gentle on the brake.
Another memory from Col de Vence was the first time I took out a Lamborghini Huracan for a test drive after work. I did not have many other roads to choose from in that area where I could have a little fun with the car, and although Col de Vence might not be the best first choice for a supercar you are not yet familiarized with, it was one of the nicest drives ever. The car returned back in one piece, my passenger did not wet his seat, and I went to sleep that night as a happier person.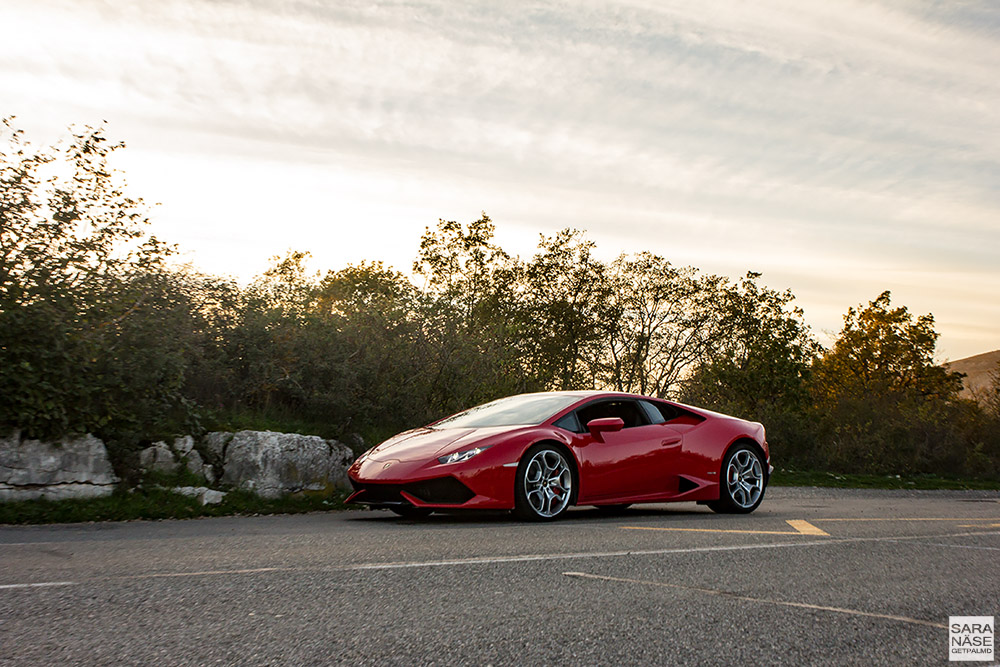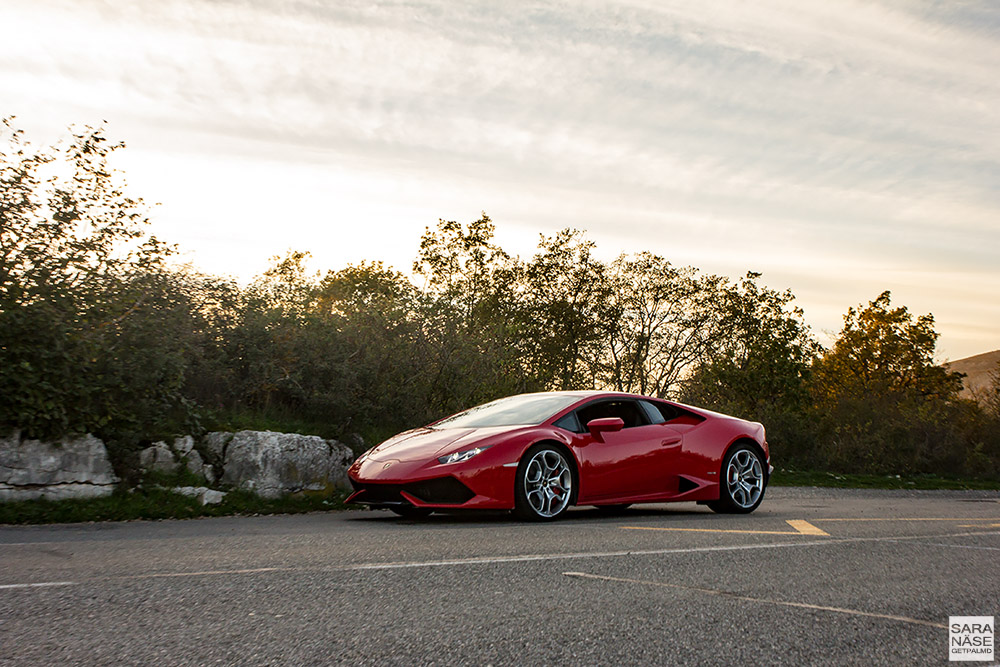 When I moved to Côte d'Azur one of my thoughts was that Col de Vence would probably be a road that I would visit often. And on the afternoon after my Mont Ventoux drive with the Porsche 718 Cayman I was reunited with Col de Vence after an 8 month break. I drove down on Route de Thorenc to Grèolières and continued towards Col de Vence. When I arrived to the highest point of the pass at 963m I saw without question the most beautiful view I have ever had from this road – a thick layer of low clouds in the valley. Often on my road trips my philosophy is that if I get one really nice shot a day, I am happy. That is all I need – the rest are just road trip photos that tell a story of a journey, but I want one photo that is special. I want to each day see or experience that something that takes my breath away, and then I am happy.
For this day, this was it. The view that took my breath away.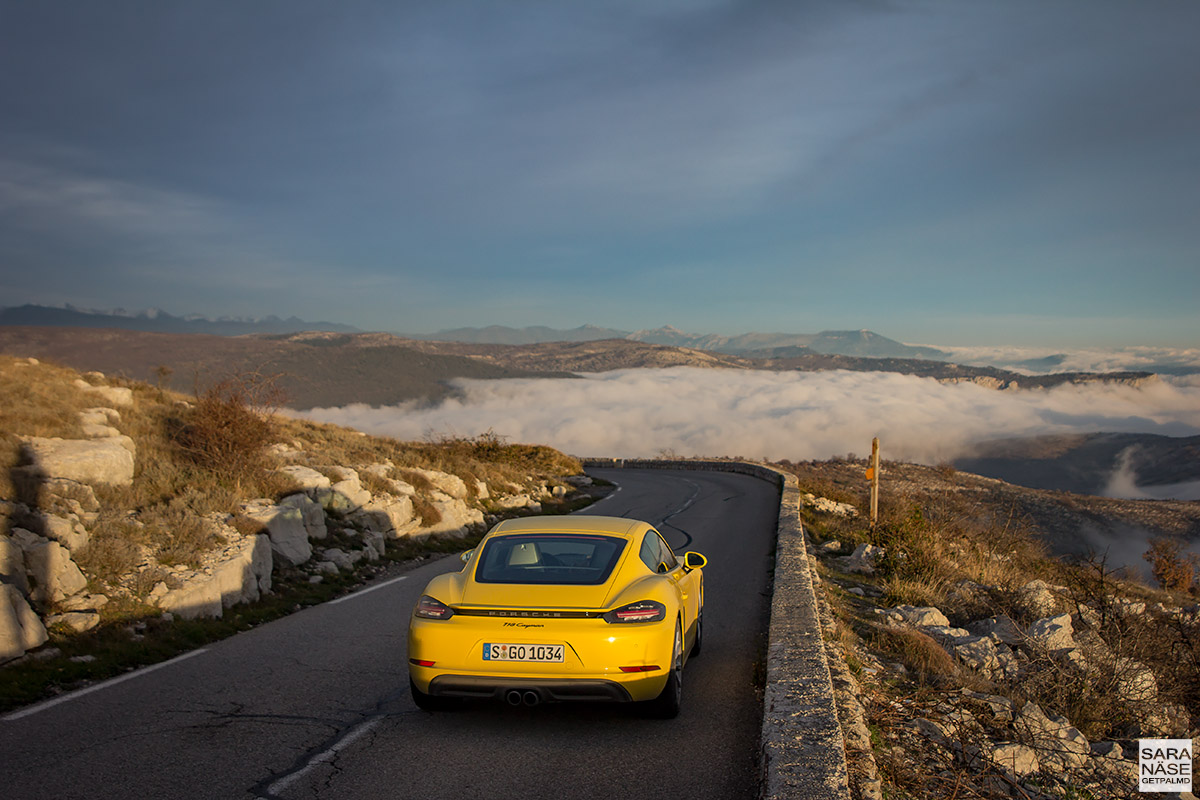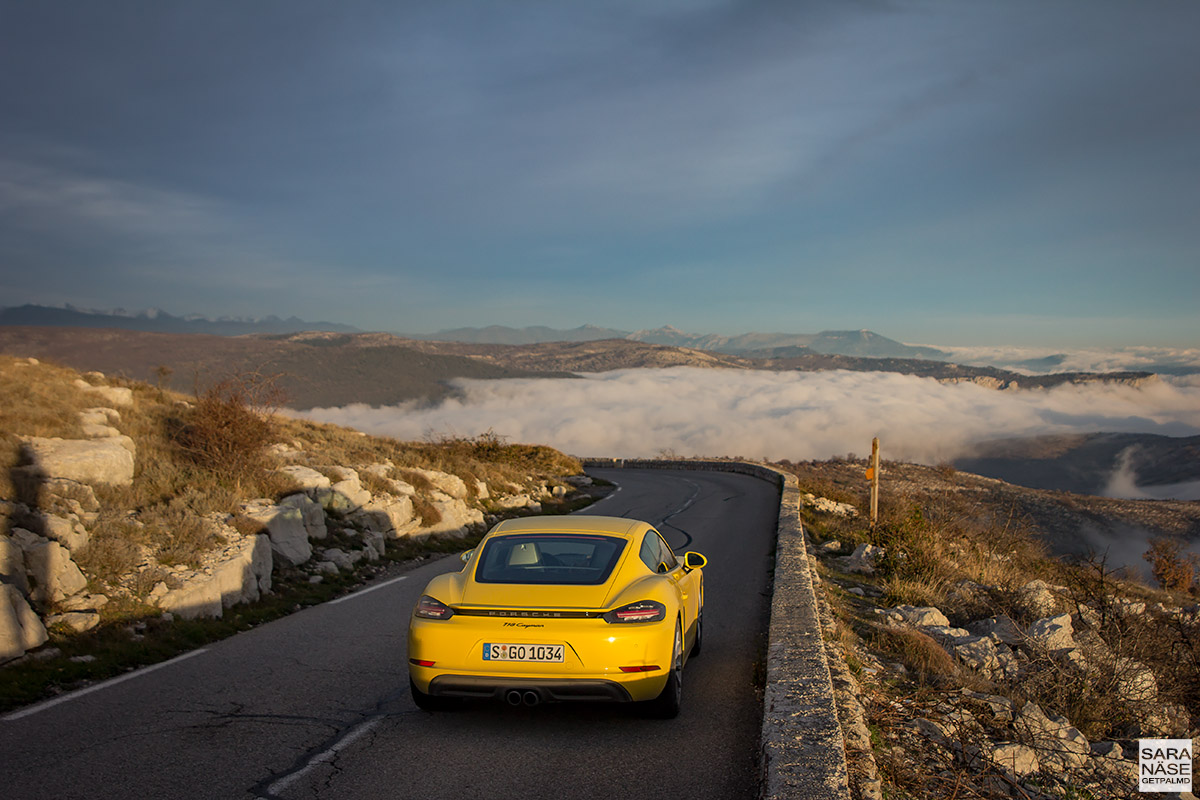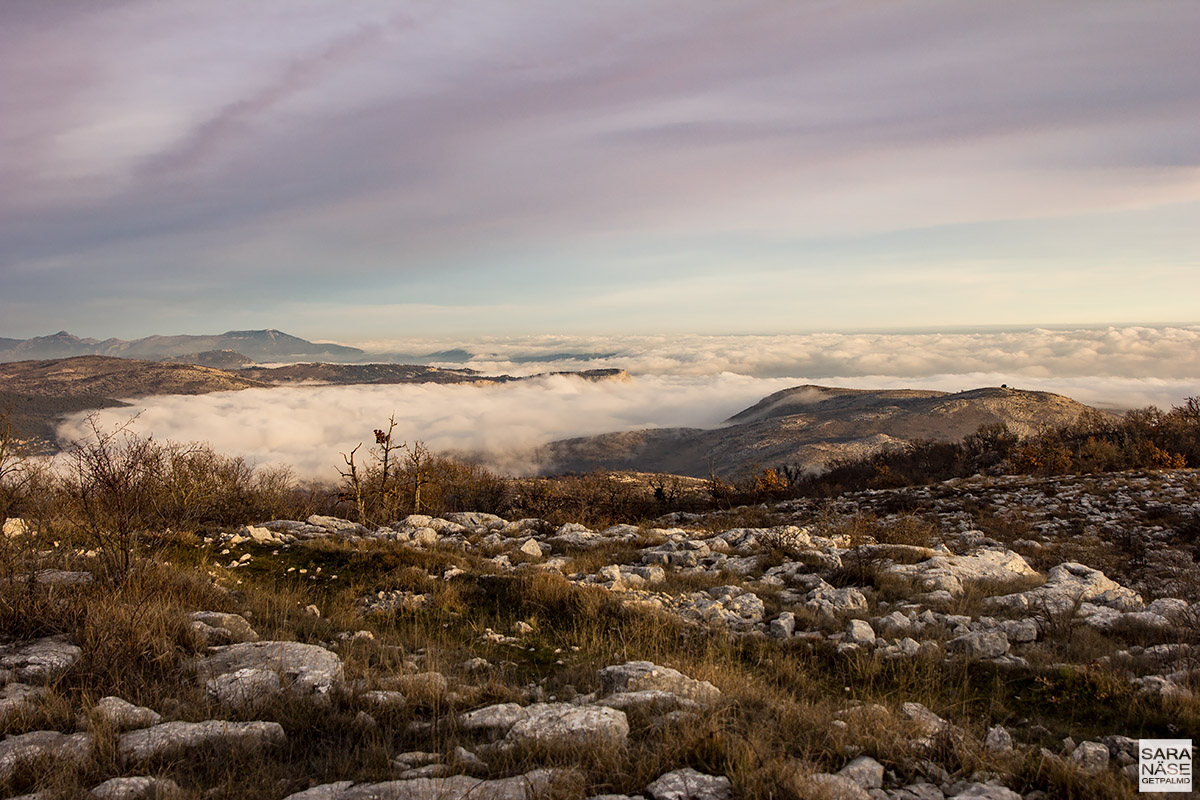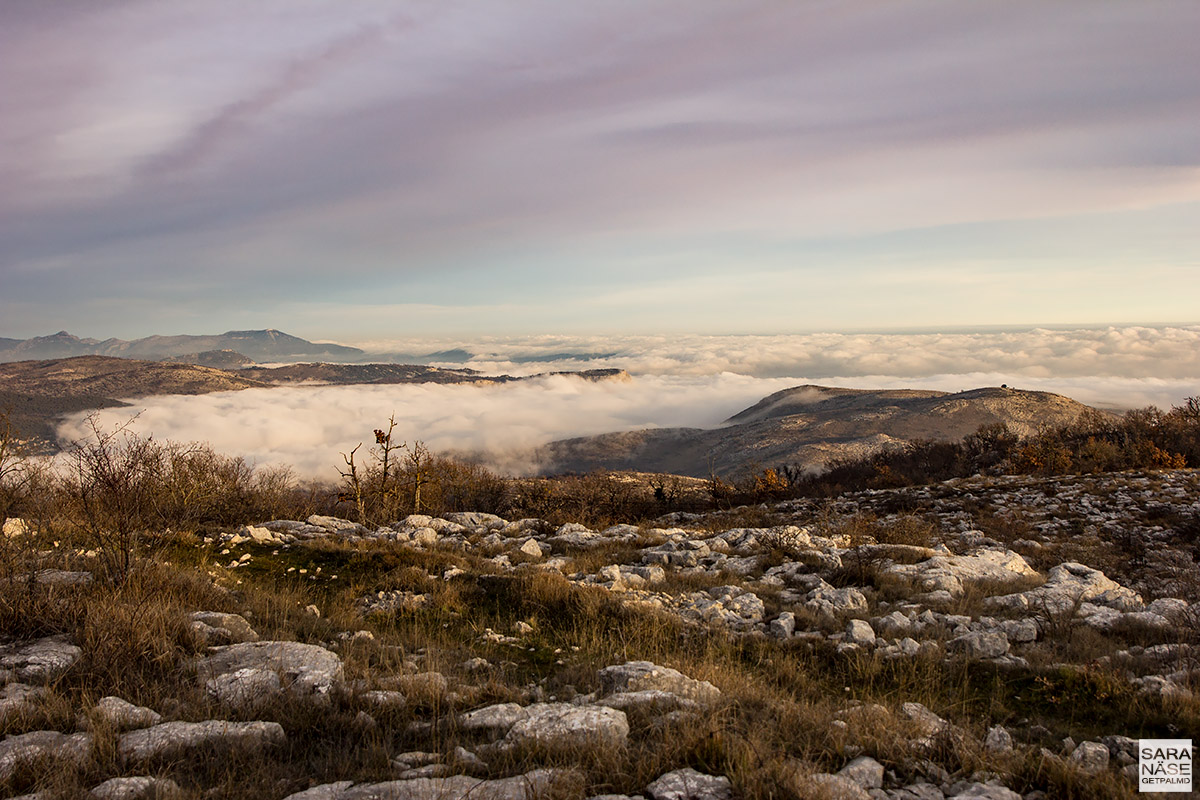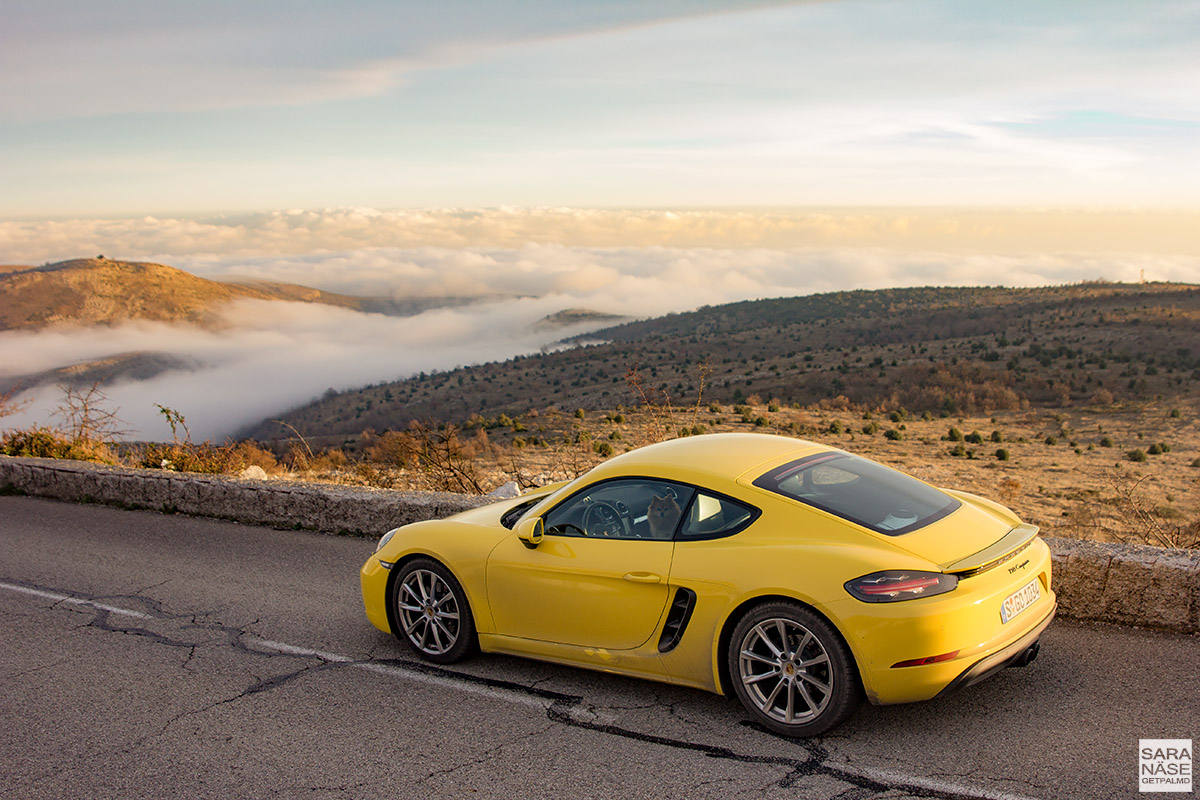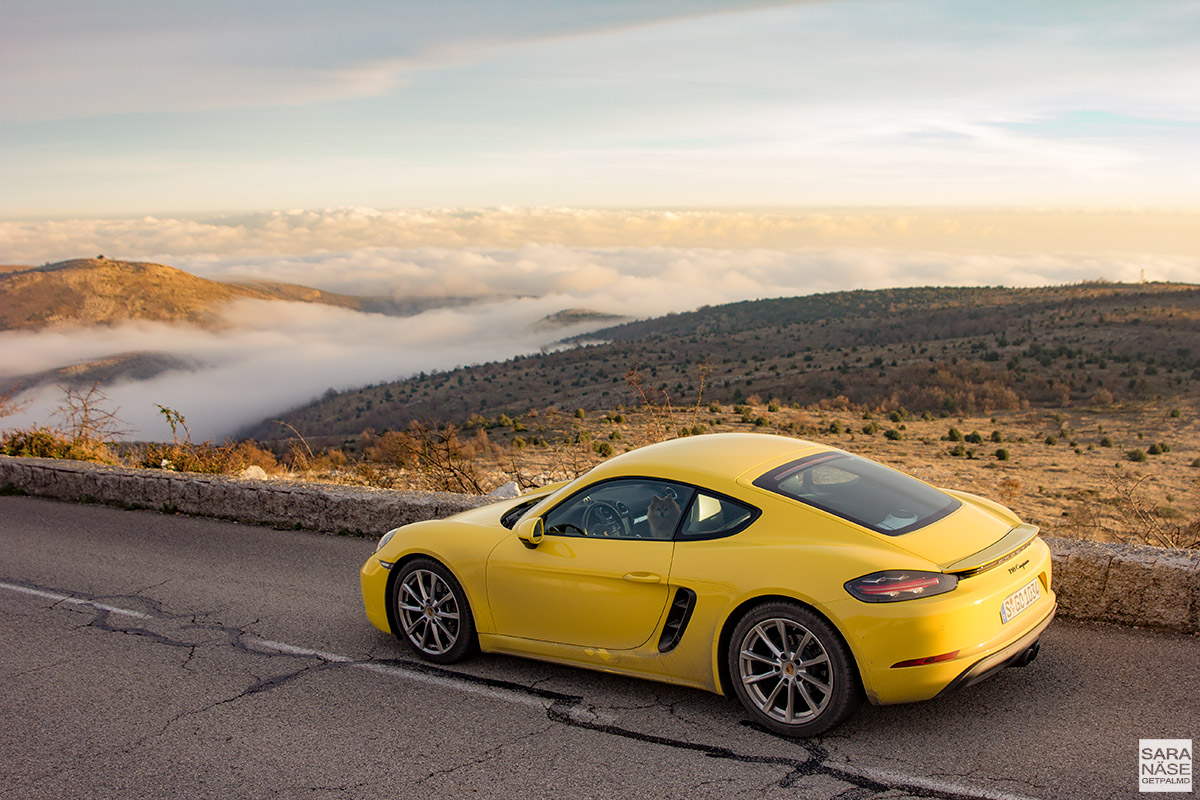 I always want more though. Road tripping is that neverending journey and search for breathtaking places, chase of magical moments. Two days later, early morning before sunrise, I was in the Porsche 718 Cayman again on my way up to Col de Vence before anyone else would get there. My passion for driving some of the greatest driving roads in the world during sunrise hours will probably never disappear. I just love the feeling of having a moment just for yourself, before everyone else wakes up.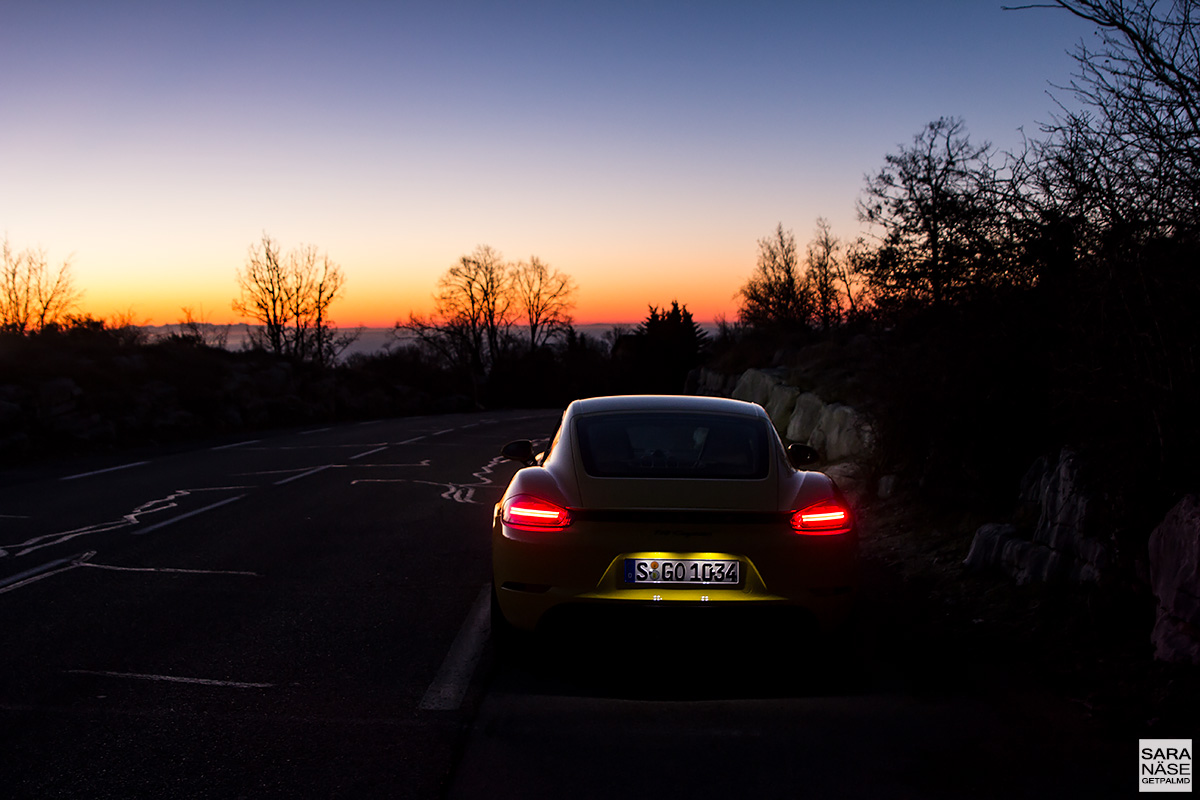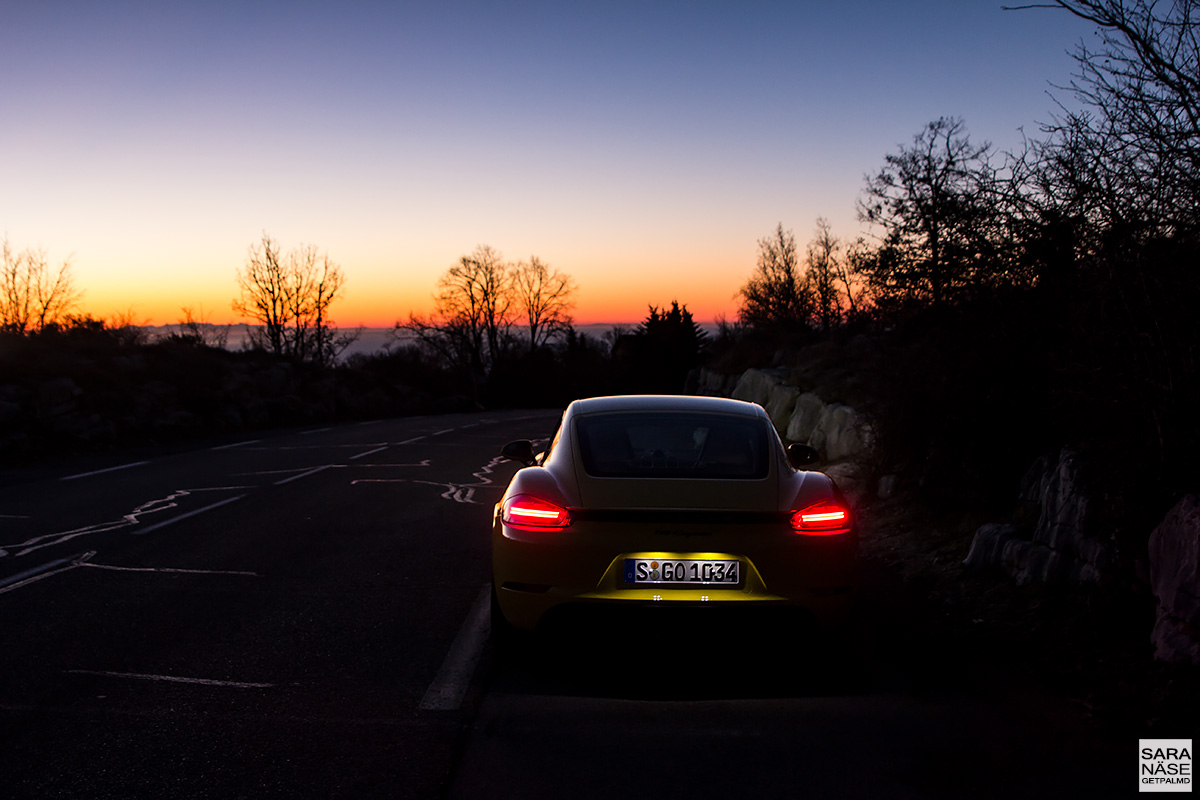 Not everyone will think it is worth it. Not everyone will think it is anything special. But I can try to show you why I think it is worth it to sometimes set the alarm early, get out of bed, make a takeaway coffee for you to drink in the car, follow dark roads most likely free from traffic to your destination, and drive up on a beautiful road to watch the sunrise. Why stay in bed if you have the keys to for example a Porsche, and you could have all this?