Last Thursday I met up with two friends who came from Italy to Monaco to have a stroll around the first edition of a new car show in Europe, SIAM 2017 Monaco International Motor Show. Of course when there is something new you want to see it. The show is described on the website as "The first open-air International Motor Show to showcase Ecology, Innovation and Prestige" it might not be exactly my cup of tea – I am not the one who would make an ecological choice when it comes to cars – but luckily the show had some eyecandy for people like me as well. Thank you Lamborghini Monaco – coffee with a view is one of my favourite hobbies…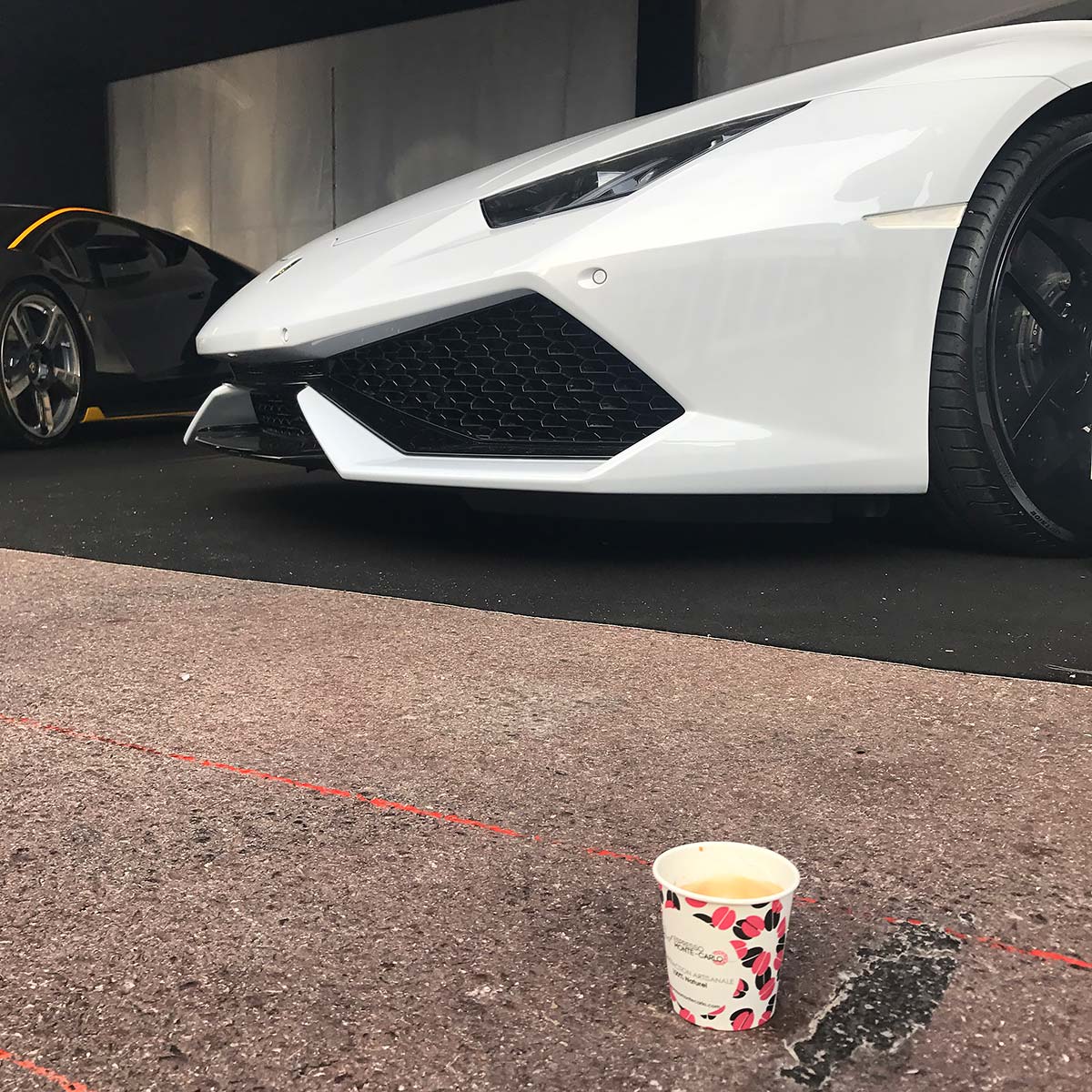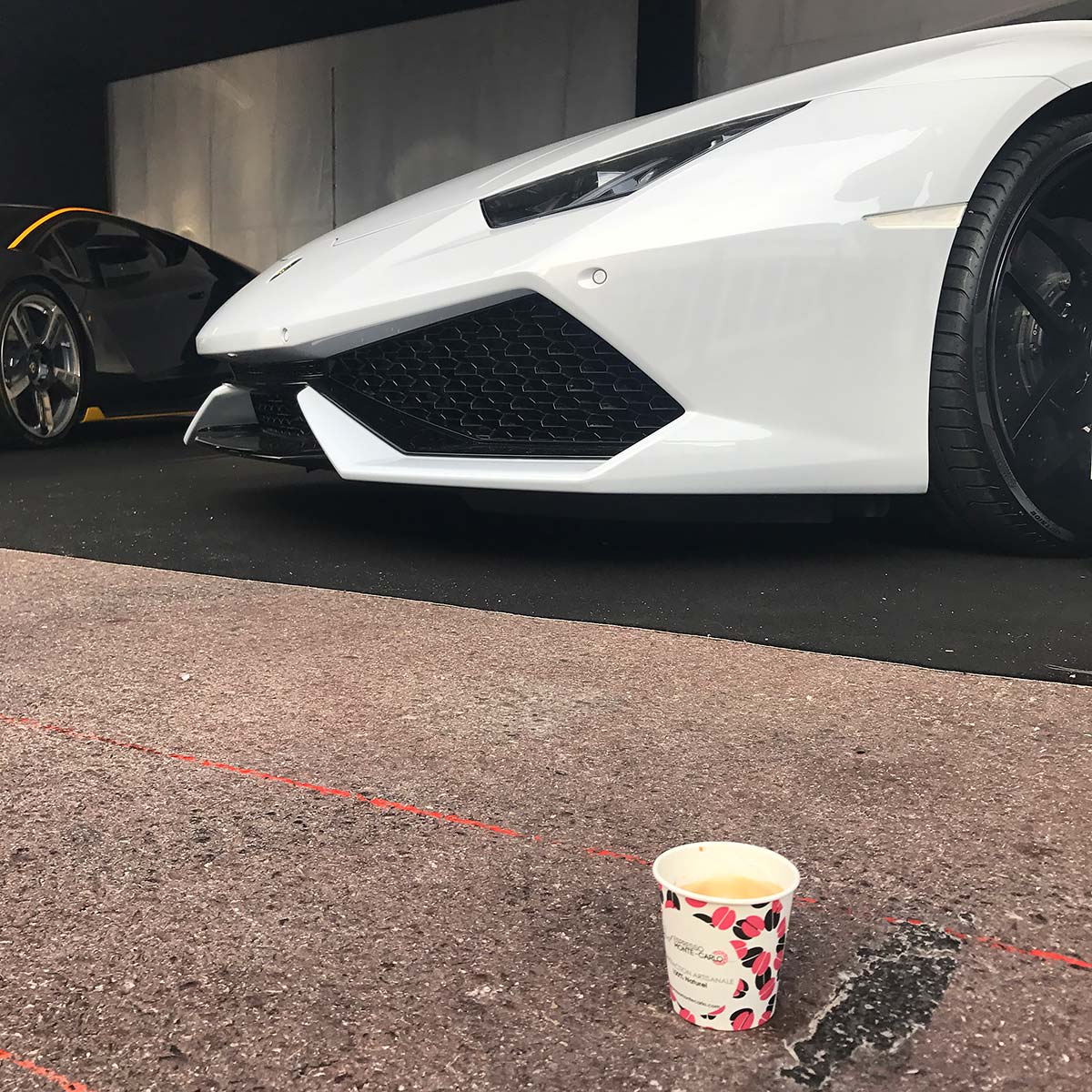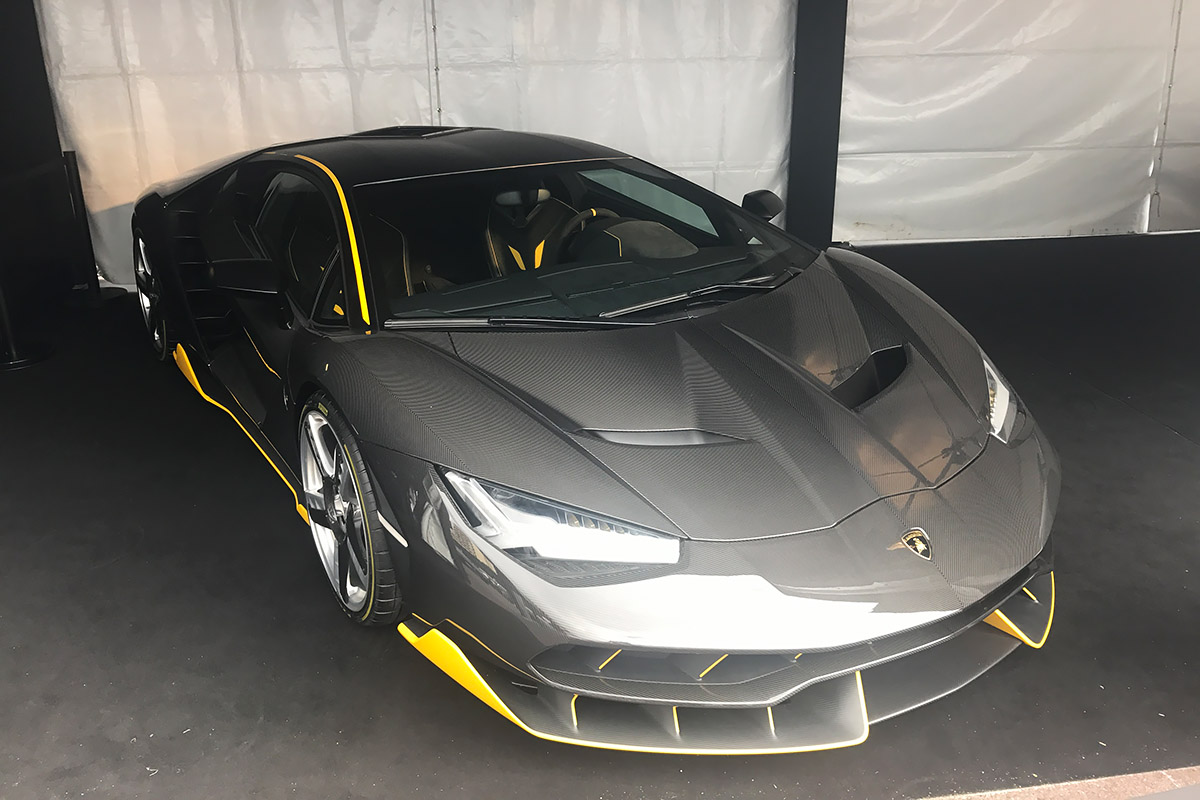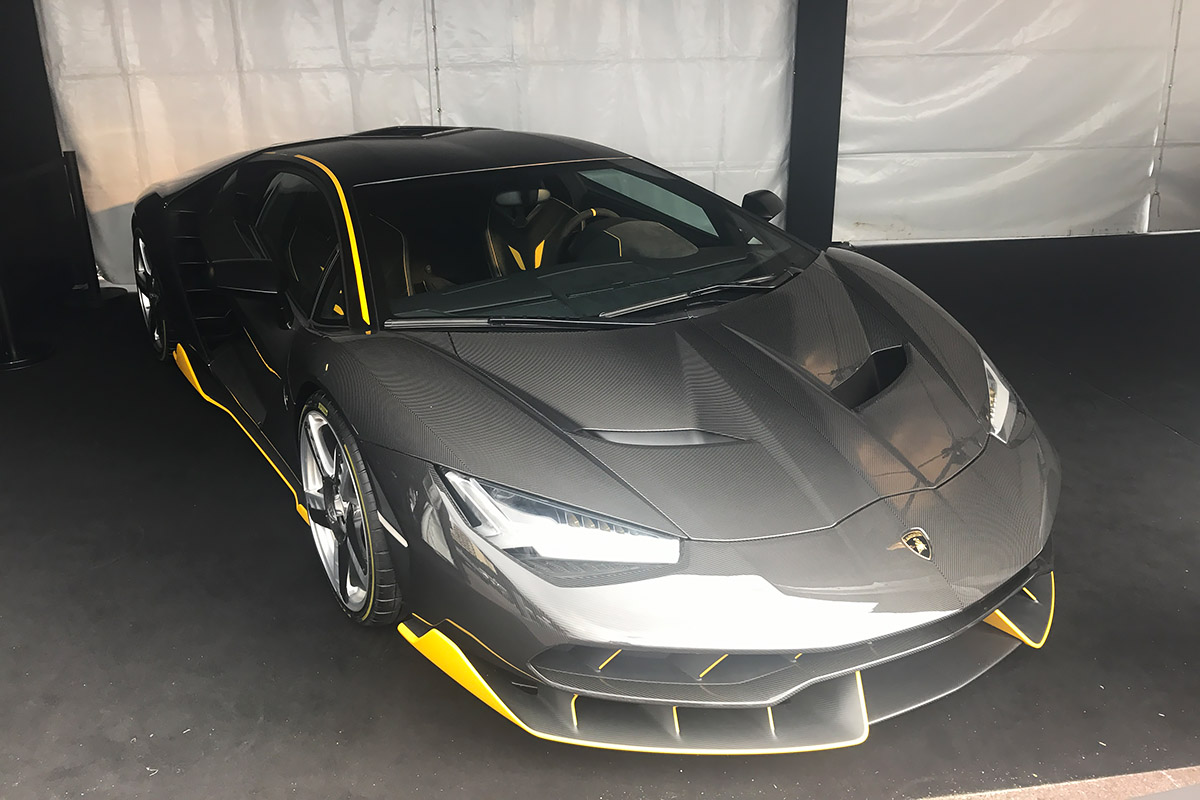 Test drives were available to interested – we had a go in the E-Moke, Tesla Model S P100D as well as a Lexus RC 300h Hybrid. The E-Moke is the perfect beach car for Côte d'Azur – not kidding. I could see myself driving down in a bikini and sundress to the beach in Saint-Tropez on a hot summer day… You can do that journey in a yellow Porsche with bucket seats and yellow racing harness too, of course, but the E-Moke has it's charm. A bit silly, but cute. Côte d'Azur beach car.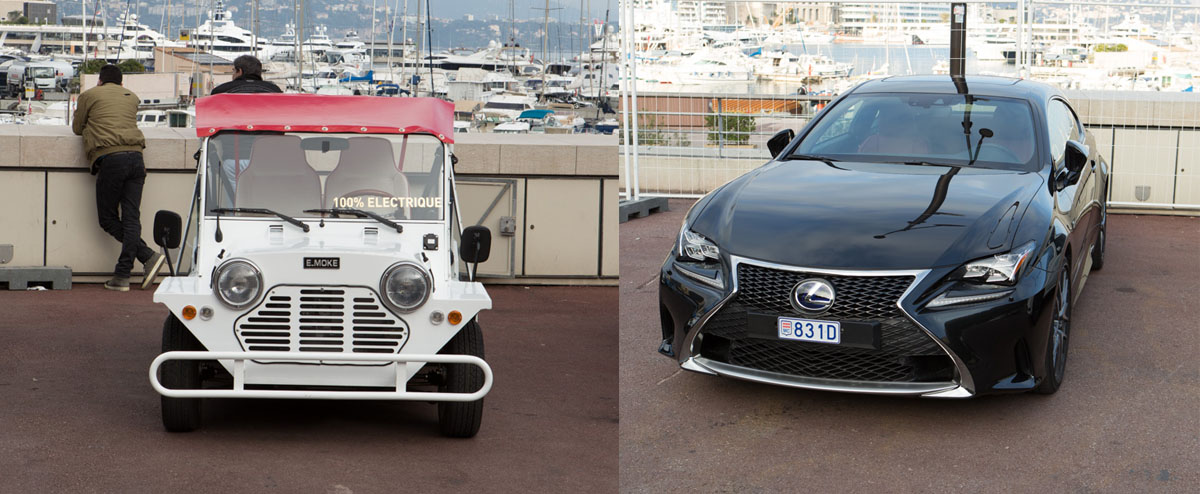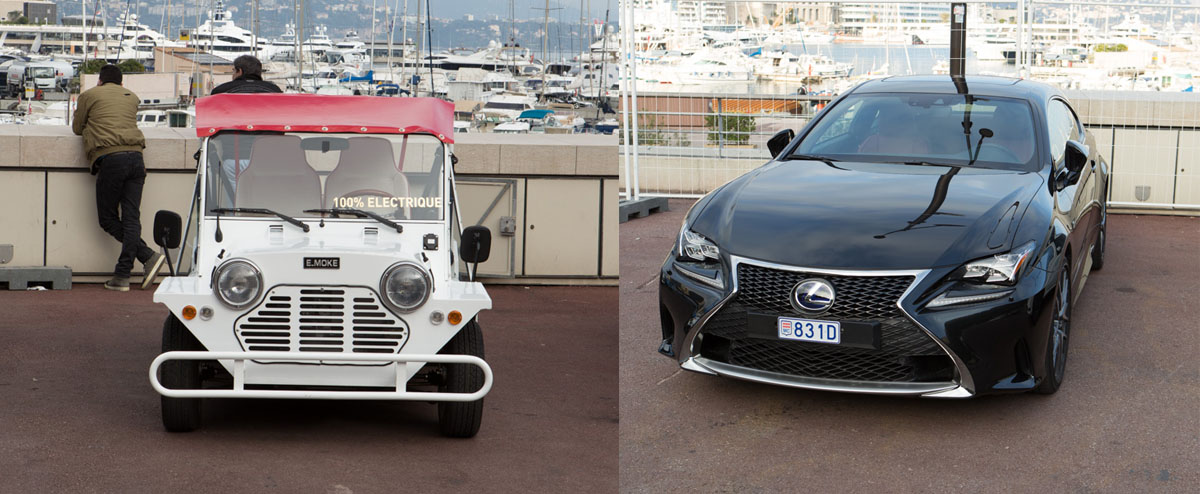 And the Lexus? I think Lexus has showed us some interesting designs in the past years. I like the Japanese styling in general – it is not less is more like the German design philosophy. It is dare to be different and sometimes perhaps a little too much. However especially the yellow Lexus LC 500 Coupe they had on display looks quite nice. During our hybrid test drive I lost interest after the Lexus guy explained that what we hear inside the car are computer generated sounds. Damn hybrids…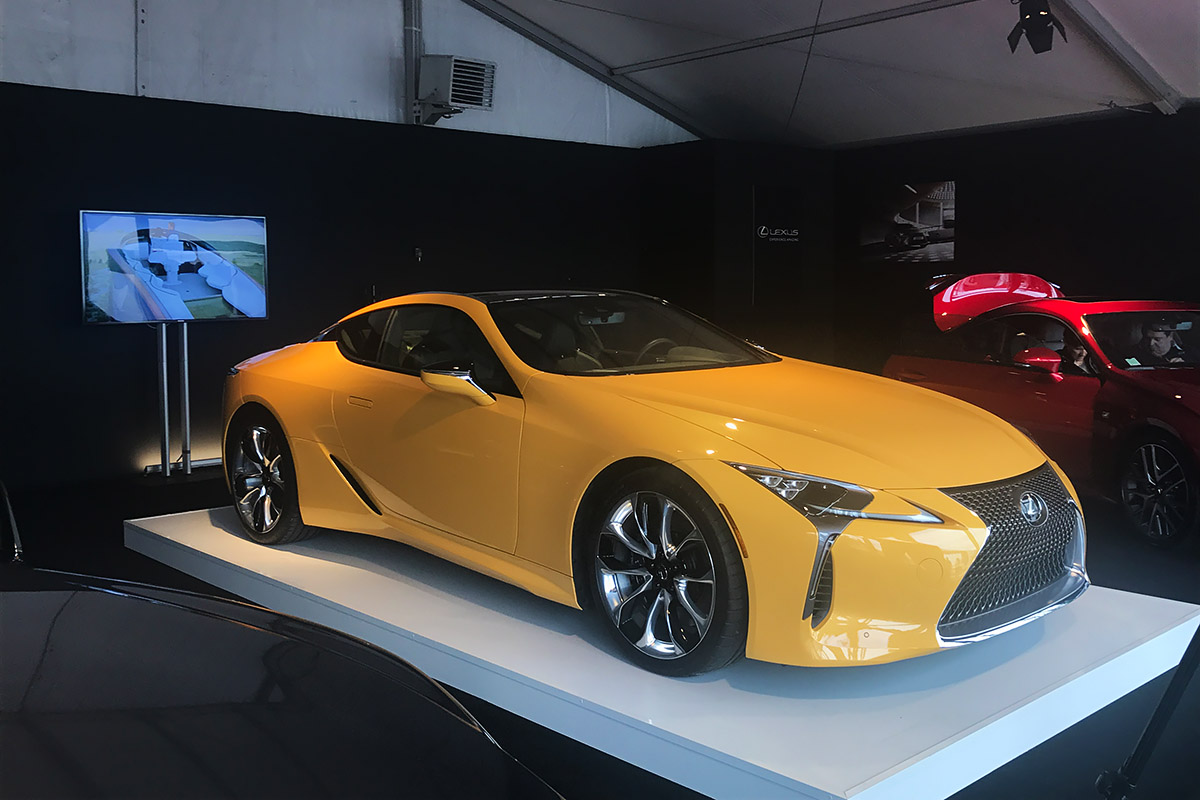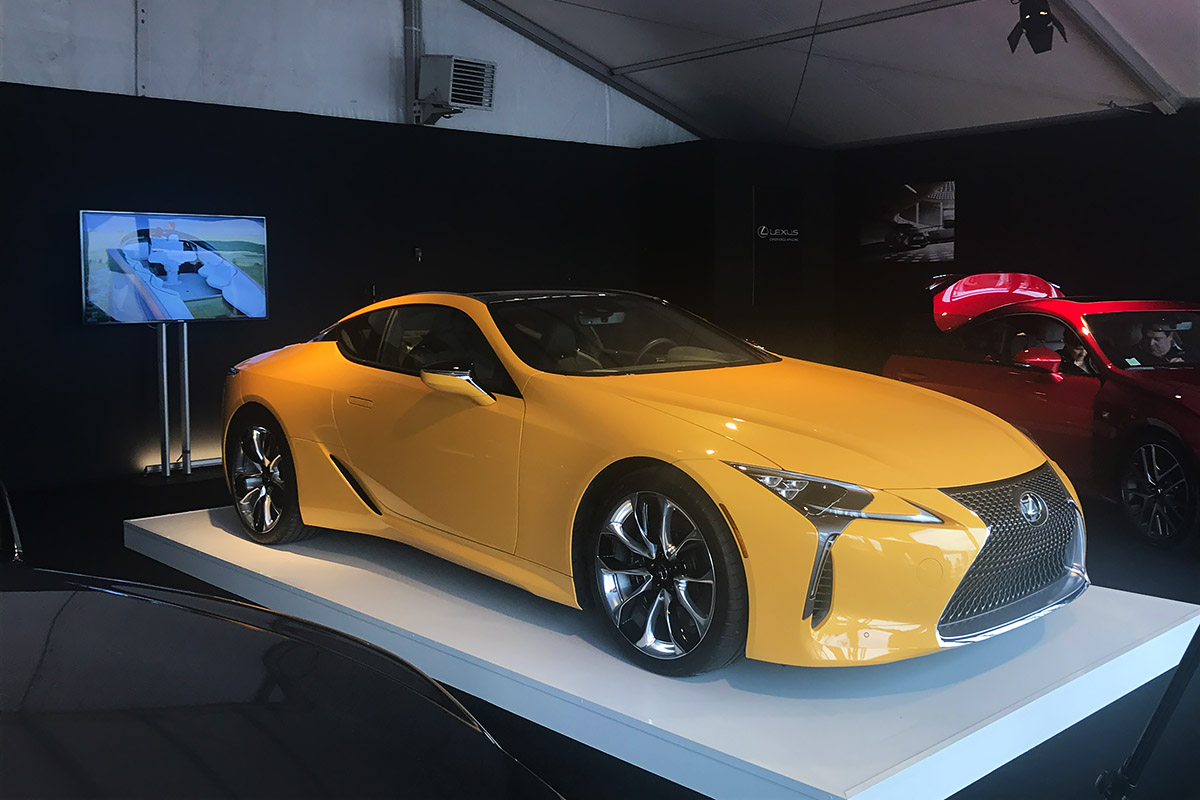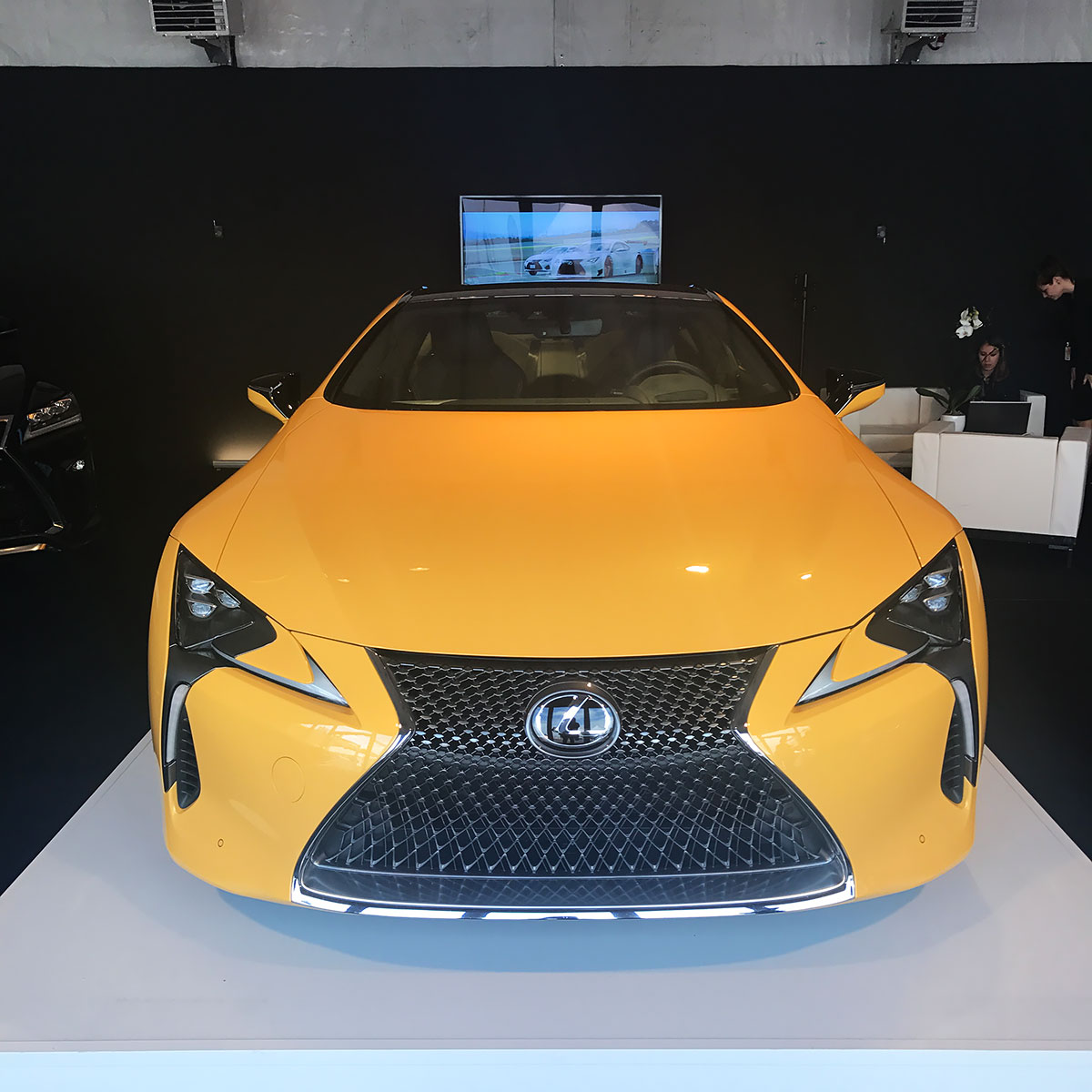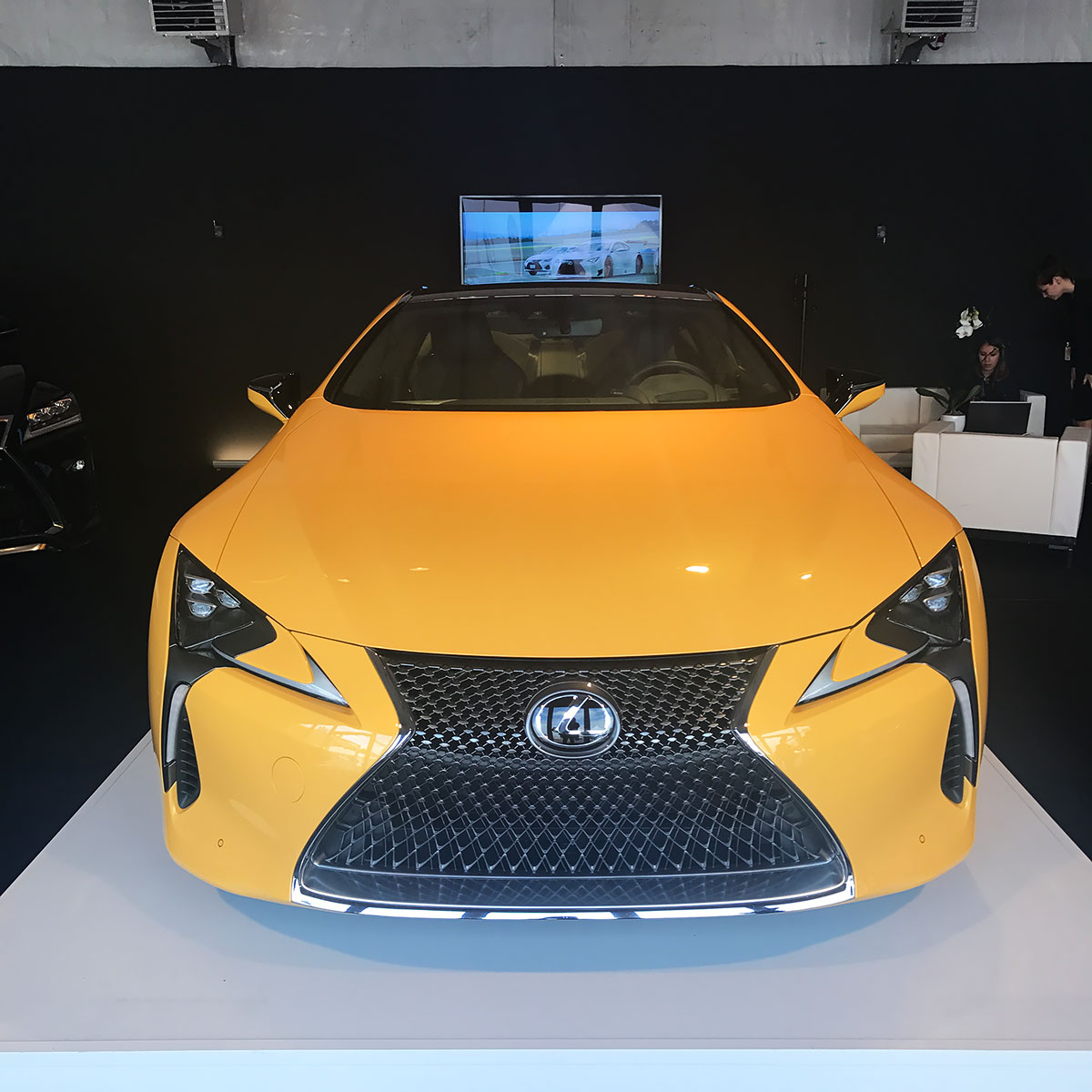 The Tesla Model S P100D acceleration (0-100 km/h in 2.5 seconds) took my breath away – the first time, because sadly you get used to the feeling quickly. That is perhaps the problem I see with Tesla, that after that first time and the first moment of thrill when you realize how fast it accelerates, the car will not surprise you anymore. Unless you would floor the gas pedal at every green light – stupid behaviour that is difficult to resist – it is a quite boring car. Incredible, but boring, if that makes any sense. I am not convinced an astonishing straight line acceleration would be enough to keep me satisfied long-term. It is a luxury sedan that will leave Lamborghinis and Ferraris behind, but if you are seated in a Lamborghini or Ferrari and listen to the sound of that engine – you would not want to move over to the Tesla. You just would not. Unless you need more than two seats…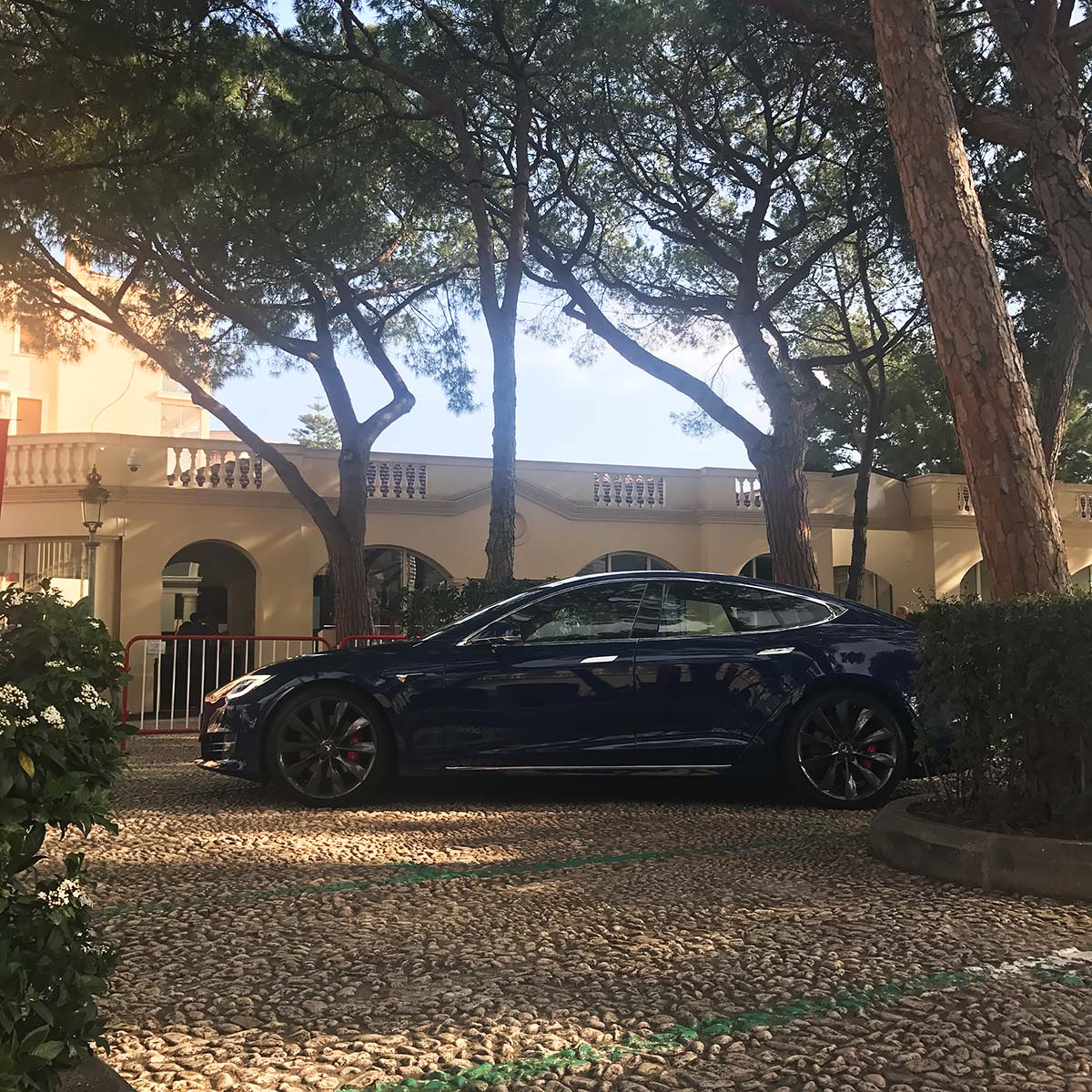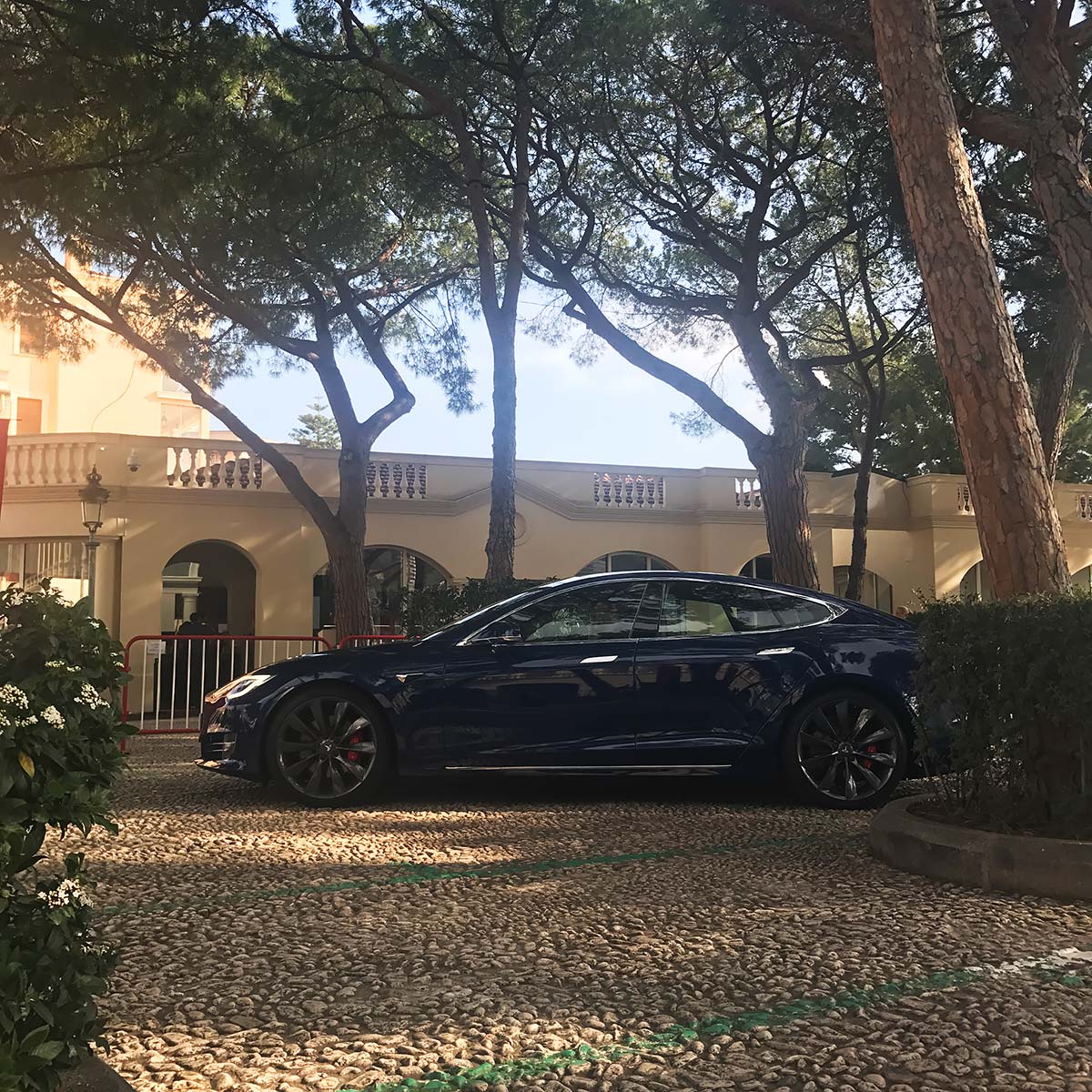 We sat in the traffic and a Ferrari drove up next to us. Rolled down the Tesla windows, listened to the purr from that Ferrari engine, and wished I would have been in the car next to us instead… Speed is not everything if the feeling is not there. I could not live in a world with only silent electric cars. It is probably the future, but luckily I will be gone by then… My friend Alessandro wrote about the Tesla for Drivetribe – you can read his article here.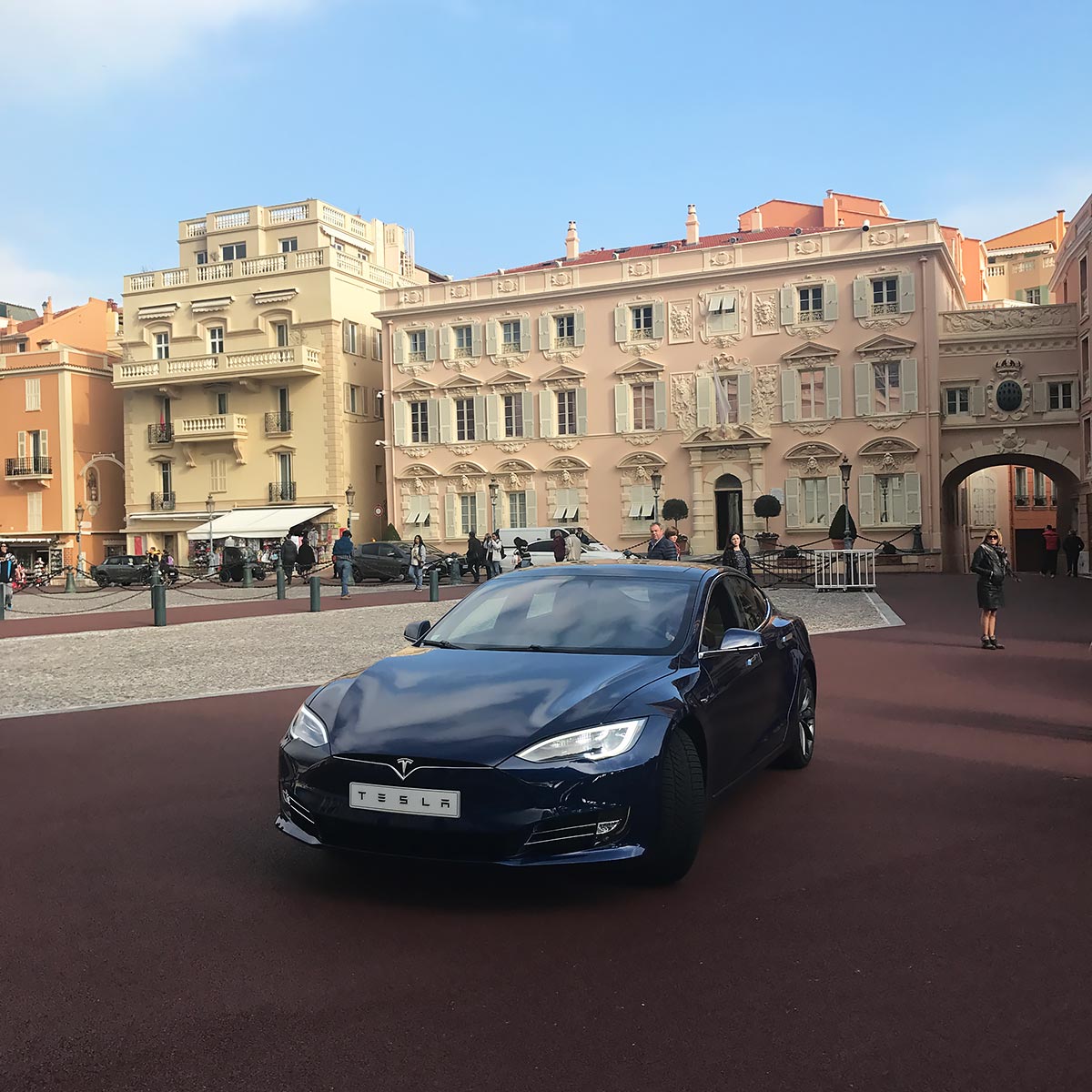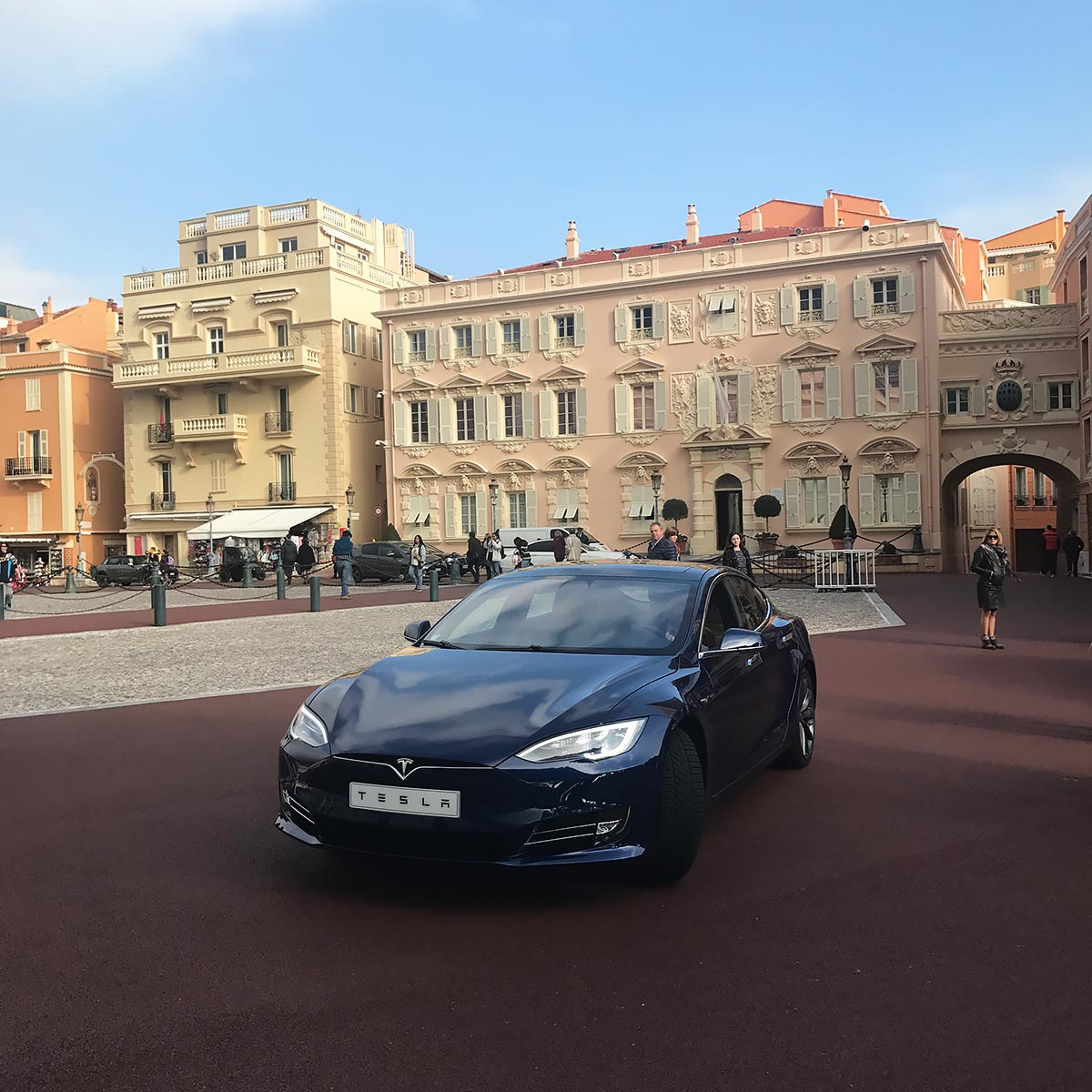 The idea of an open-air motor show is interesting. In a place like Côte d'Azur, with more than 300 days of sunshine per year (they say, still counting…), it can work. The main Monaco International Motor Show area was down in the port, then Tesla had an area outside Prince's Palace of Monaco, and Porsche a small space with three cars next to the Casino in Monte Carlo. With a free shuttle bus running between the different locations I do not mind visiting several places spread over a small country like Monaco. However I think outside the Grimaldi Forum and Opéra de Monte-Carlo would have been more beautiful locations to put the cars on display, instead of the port. Premium cars deserve something better than dark tents and grey backgrounds.
That is probably the reason why my camera did not leave my bag during the whole day. Instead here are some mobile phone shots from Monaco International Motor Show, as well as a few photos by Gianfranco Giachetti.
Next year I definitely hope to see Monaco International Motor Show having cars on display in more beautiful locations, because you can find these locations in Monaco. Why not for example close the whole big square and parking area in front of the Palace for the show, and have everything there…?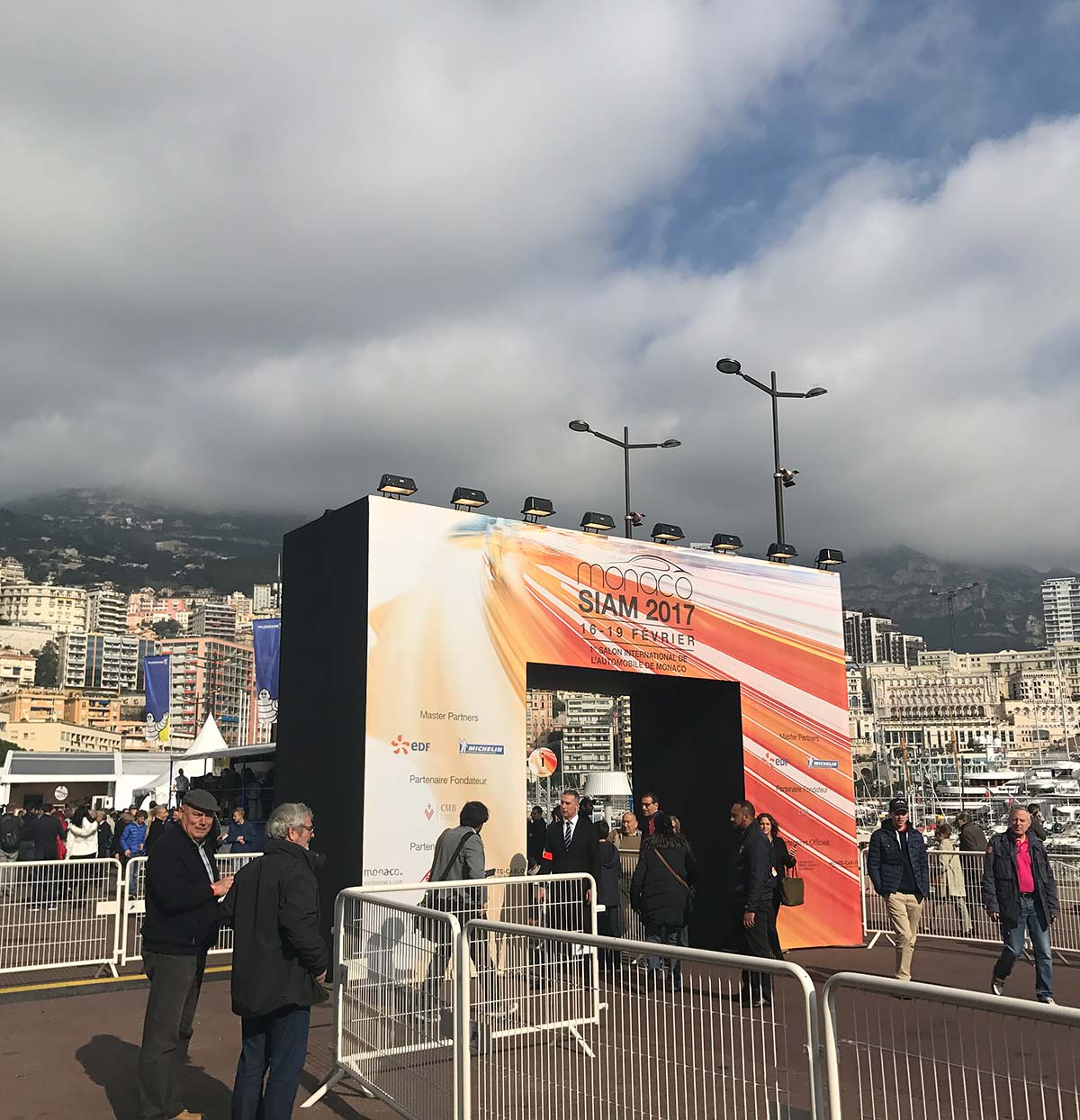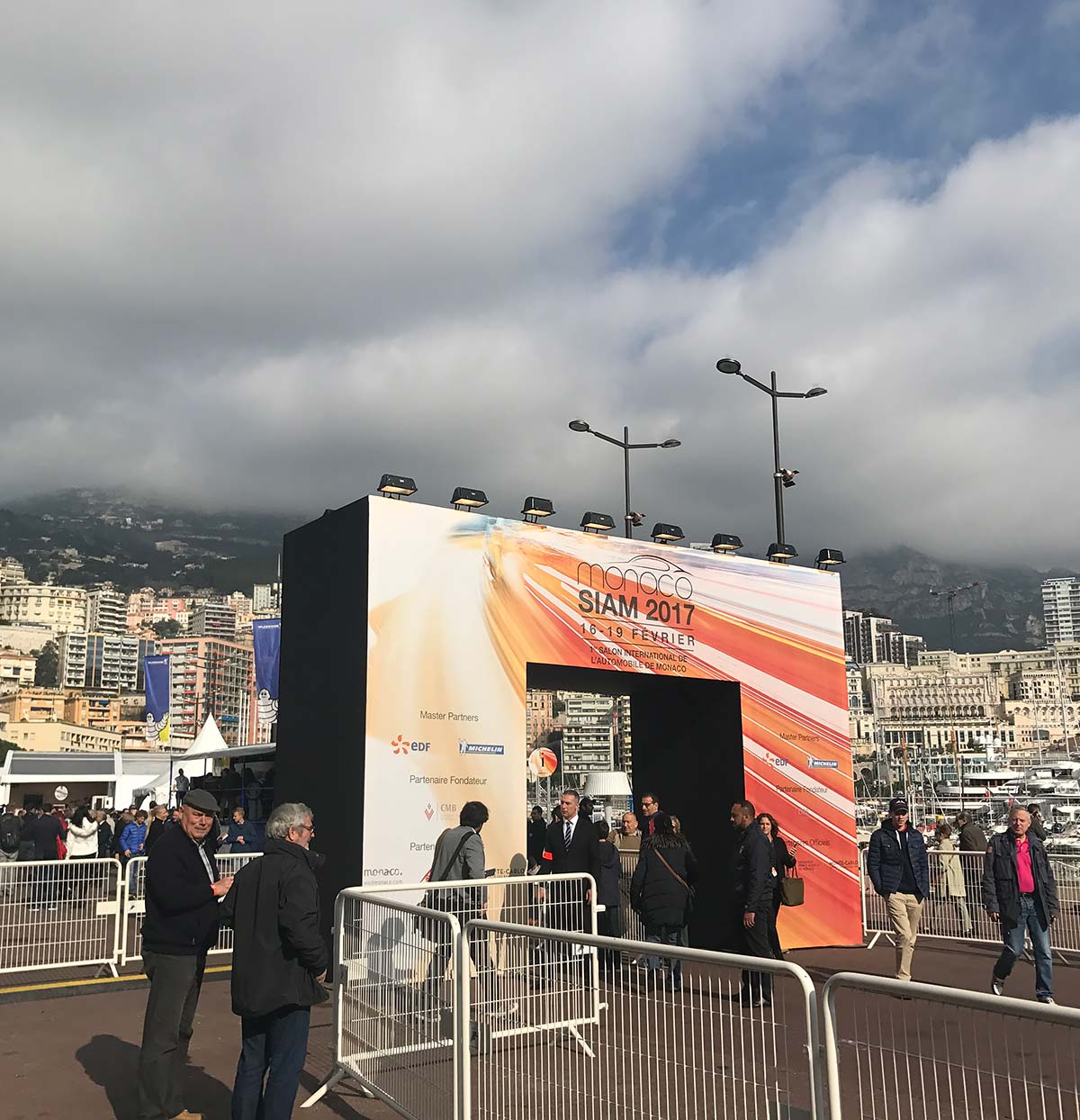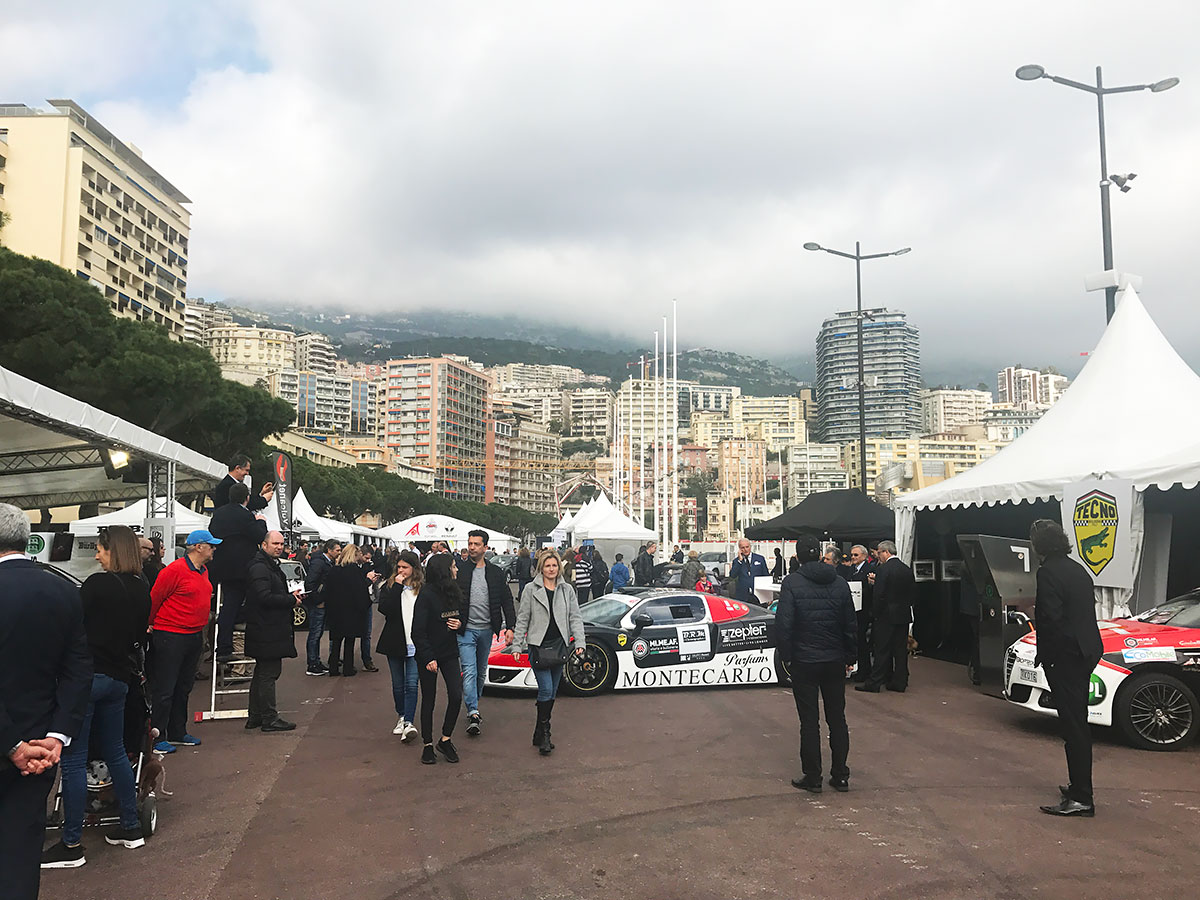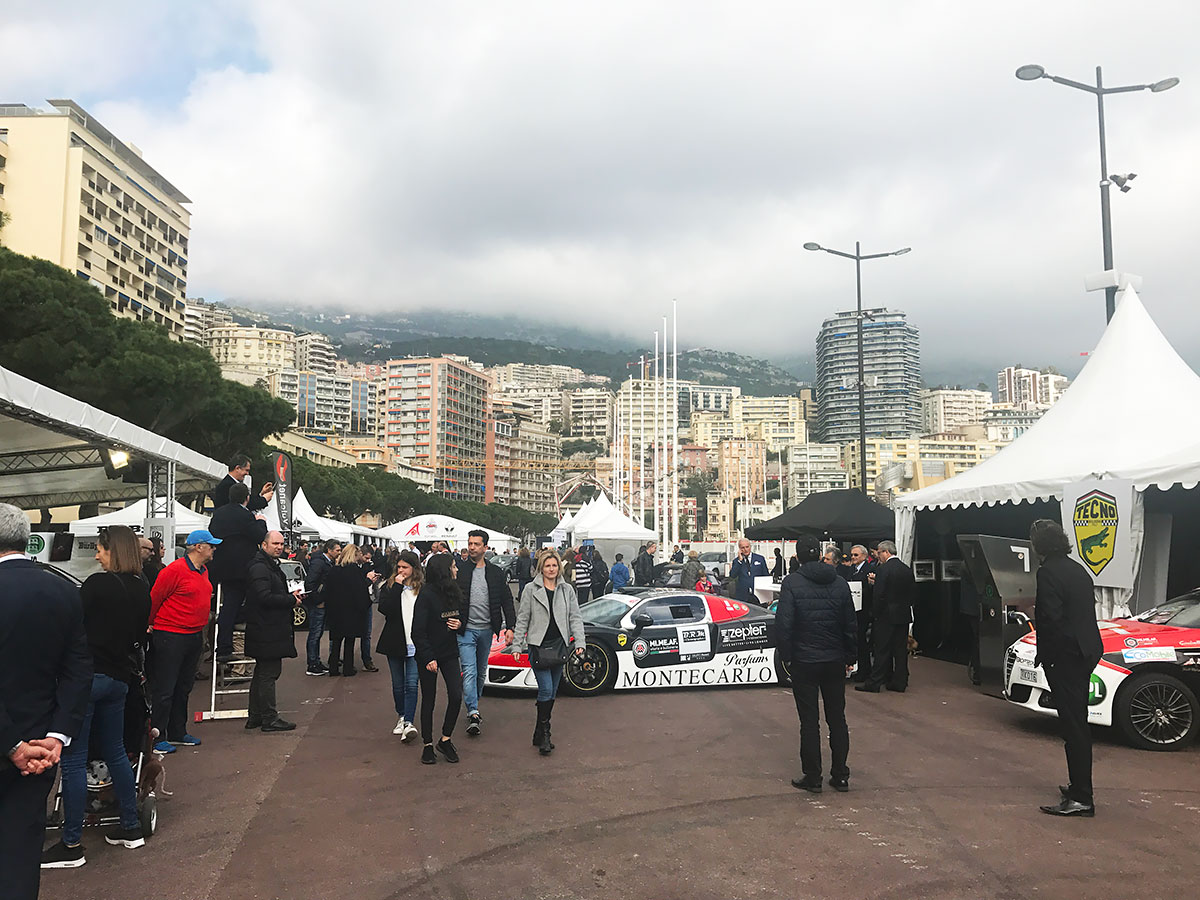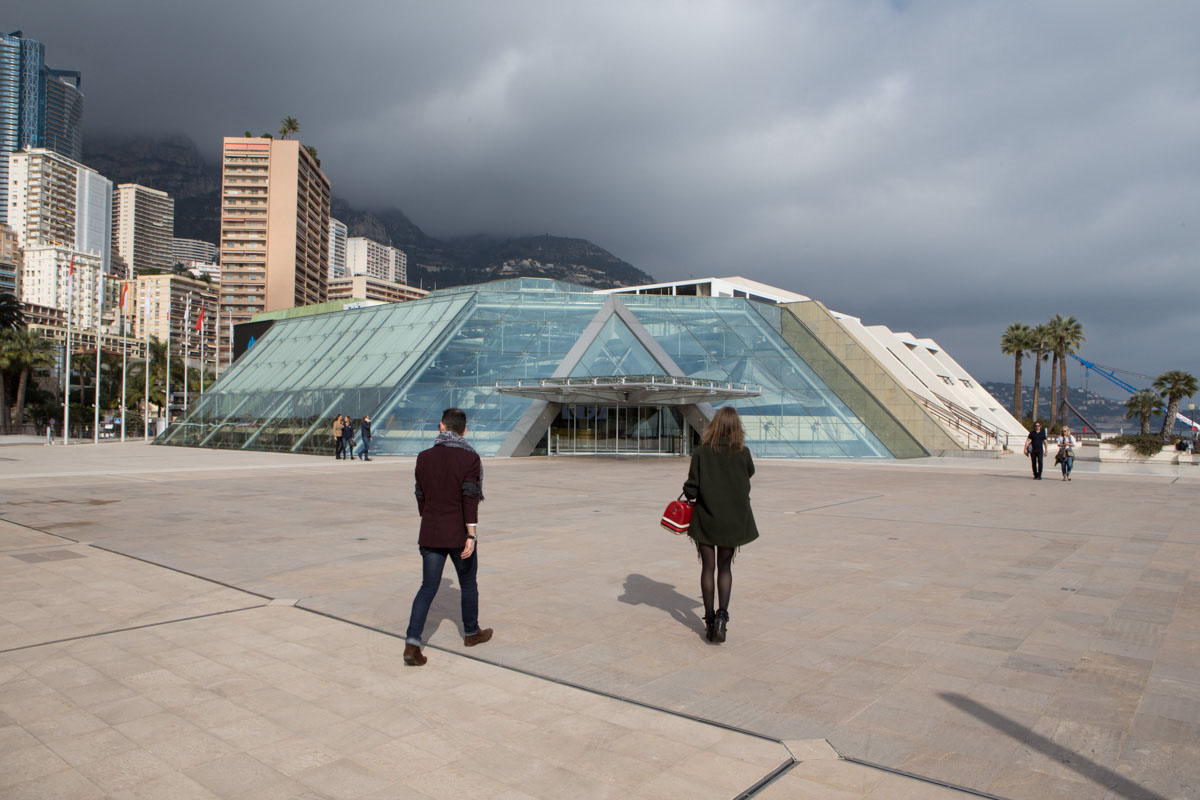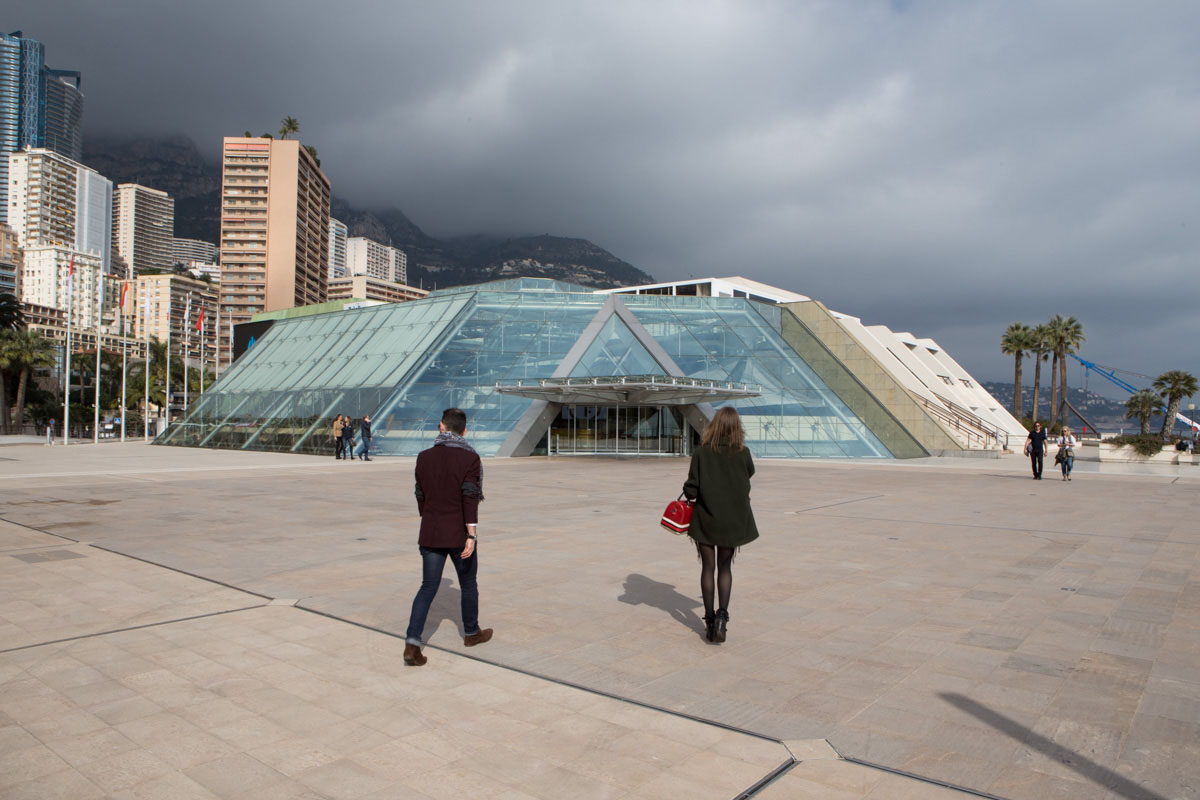 An empty square that could have been full of cars?!