My next stop in Tuscany was 5* boutique hotel Castello di Casole in Casole d'Elsa, located 60 km south from Florence. If you drive the straight route, which I now did to save time. But there are a few scenic options if you want to extend the drive and enjoy a few better roads. It is located up on a hill with fantastic views, and this luxurious hotel is in a 10th-century former castle. Not only is there a main hotel building, but they also have farmhouse estates and private luxury villas located around the 4,200 acres of land that is part of this resort, that you can rent weekly. Or if you wish, why not for the whole summer.
Some of those farmhouses and villas have absolutely breathtaking infinity-edged pools with views over Tuscan hills. The word luxury is sometimes difficult to define as we all see luxury in different ways. But I need to share with you a few photos from their website so you see what I mean. That is exquisite luxury in my opinion.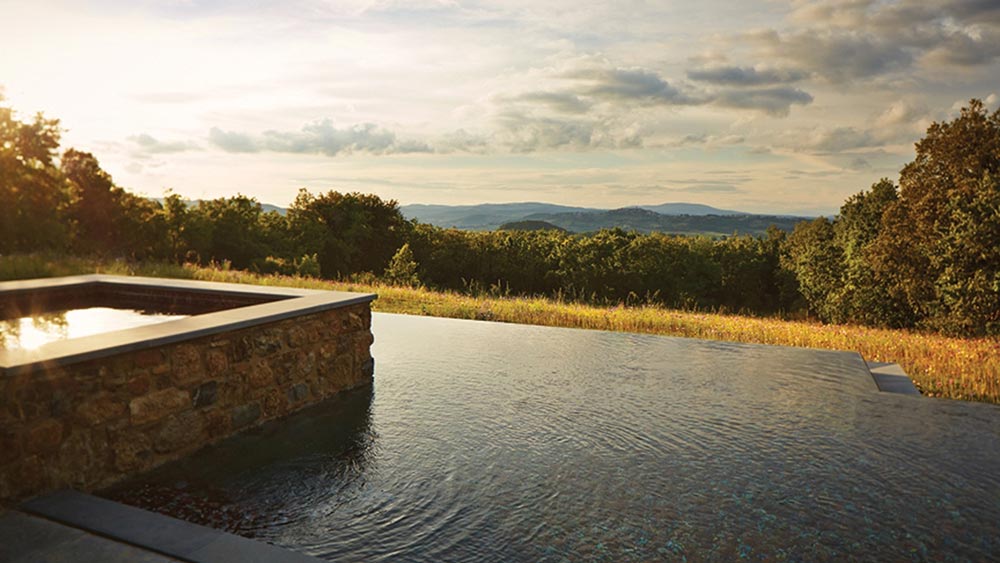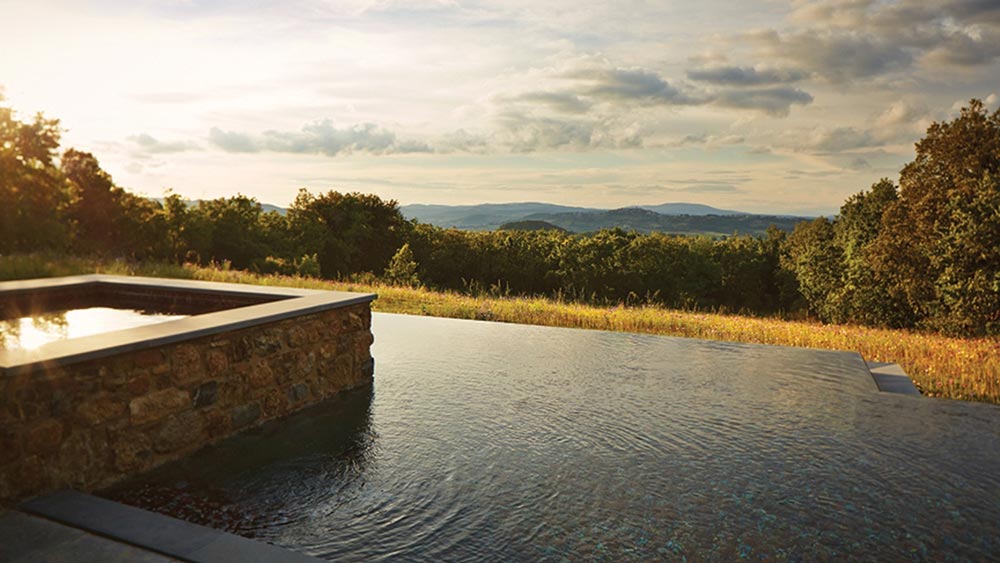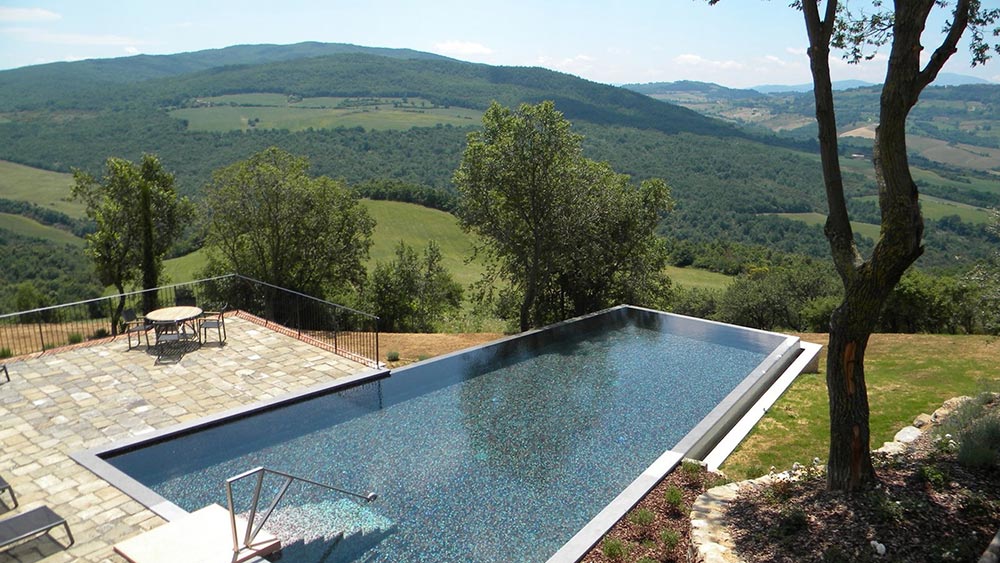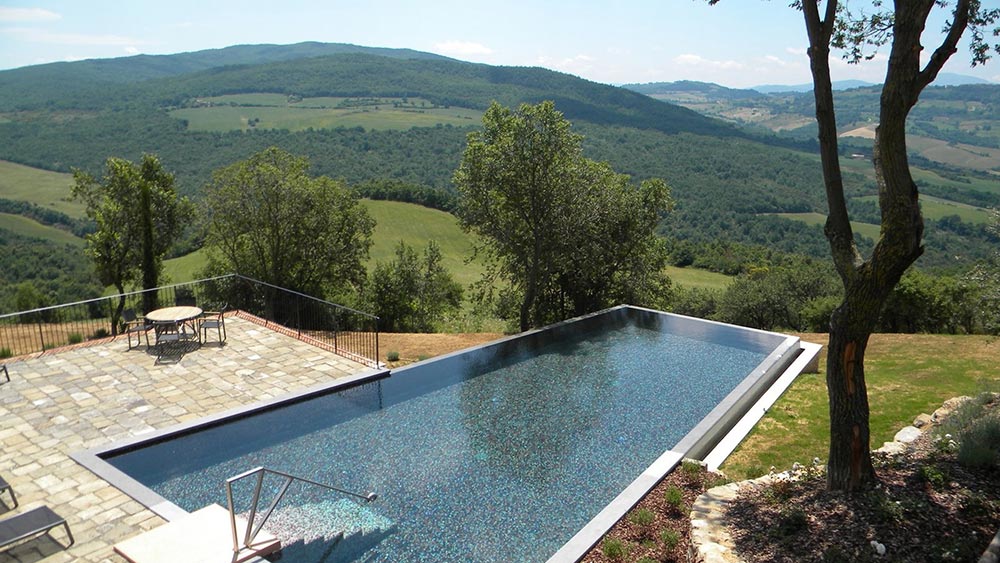 I almost considered staying a night but because I really had to make it to the French Riviera that evening I had to leave after the photo shoot. I can honestly say it was very difficult to get in the car and drive away from there. Just that "I really should continue the drive now" process probably took me an hour, as I was strolling around there and enjoying everything. Afternoon sun was shining over the red Ferrari California and the yellow Porsche 991.2 Carrera S, two cars that looked good next to each other on the driveway. I wanted to leave them like that and just check-in. Castello di Casole has a really peaceful location, or perhaps extremely relaxing is the best word to describe it, as it feels like everything you do is in slow motion. I will definitely return and stay a night next time, I still regret that I did not do it on this trip.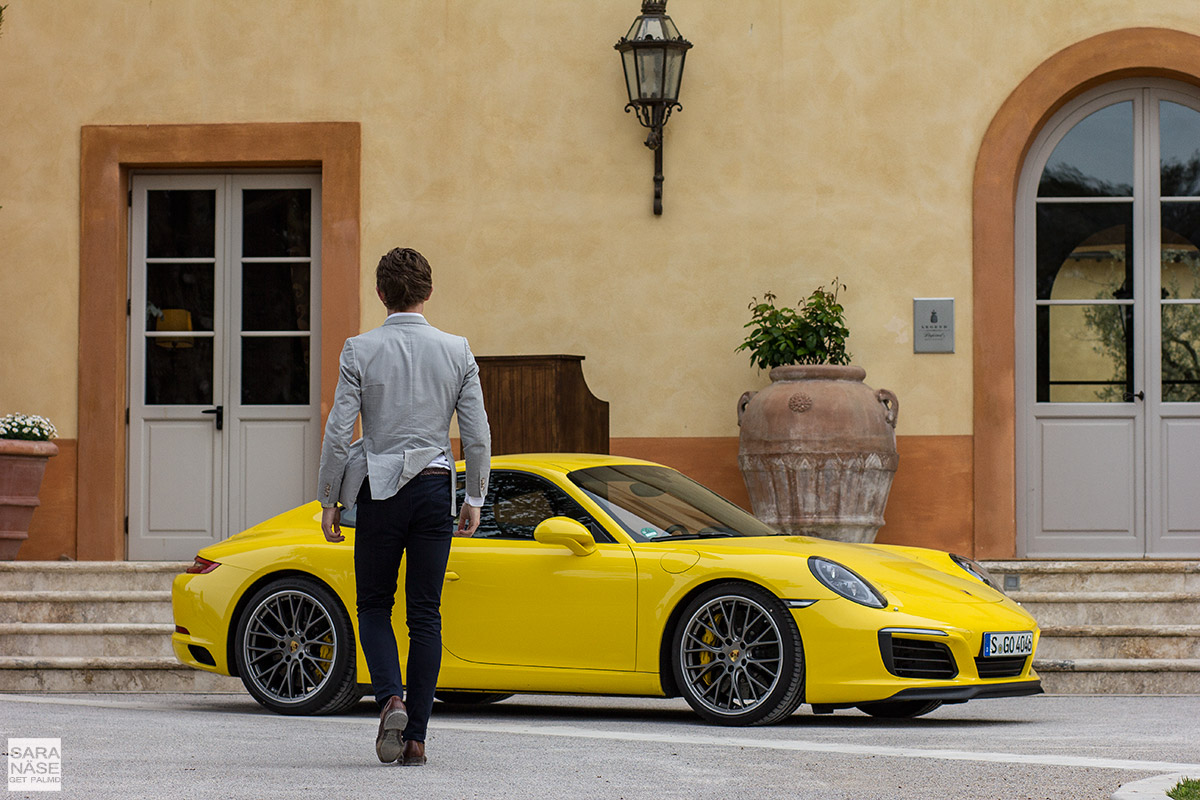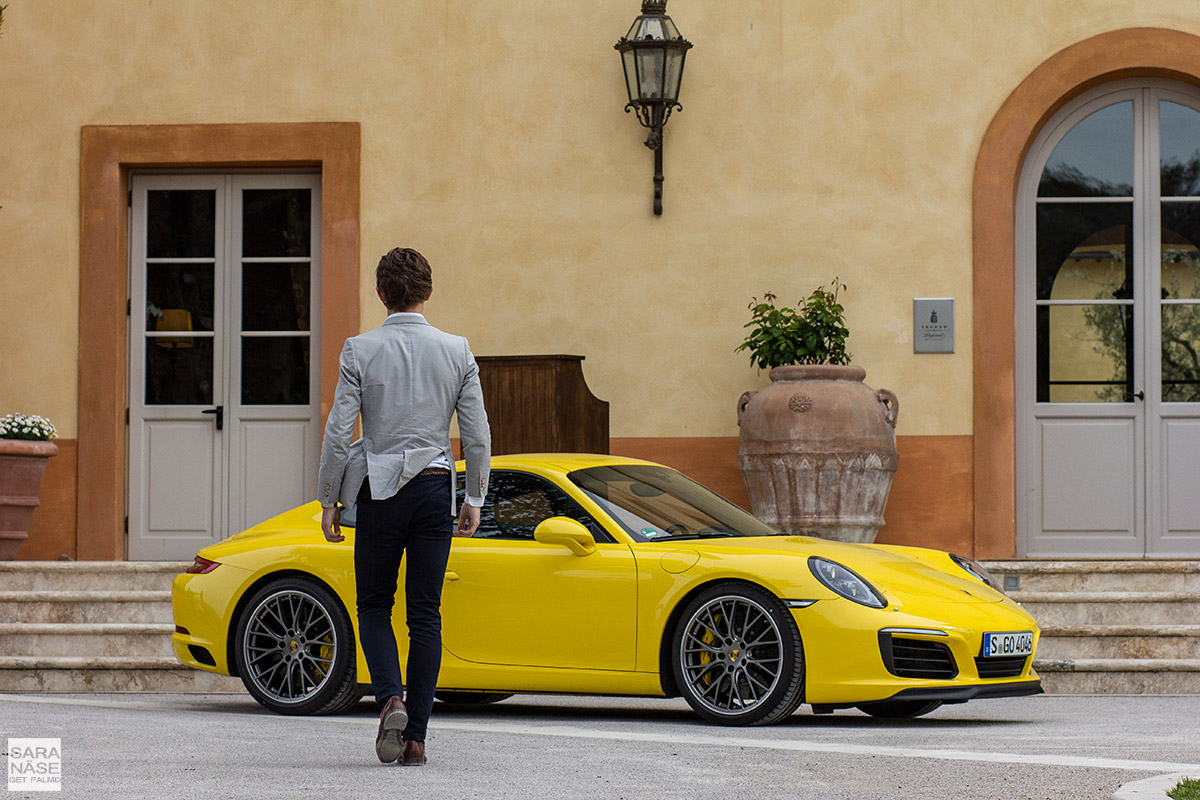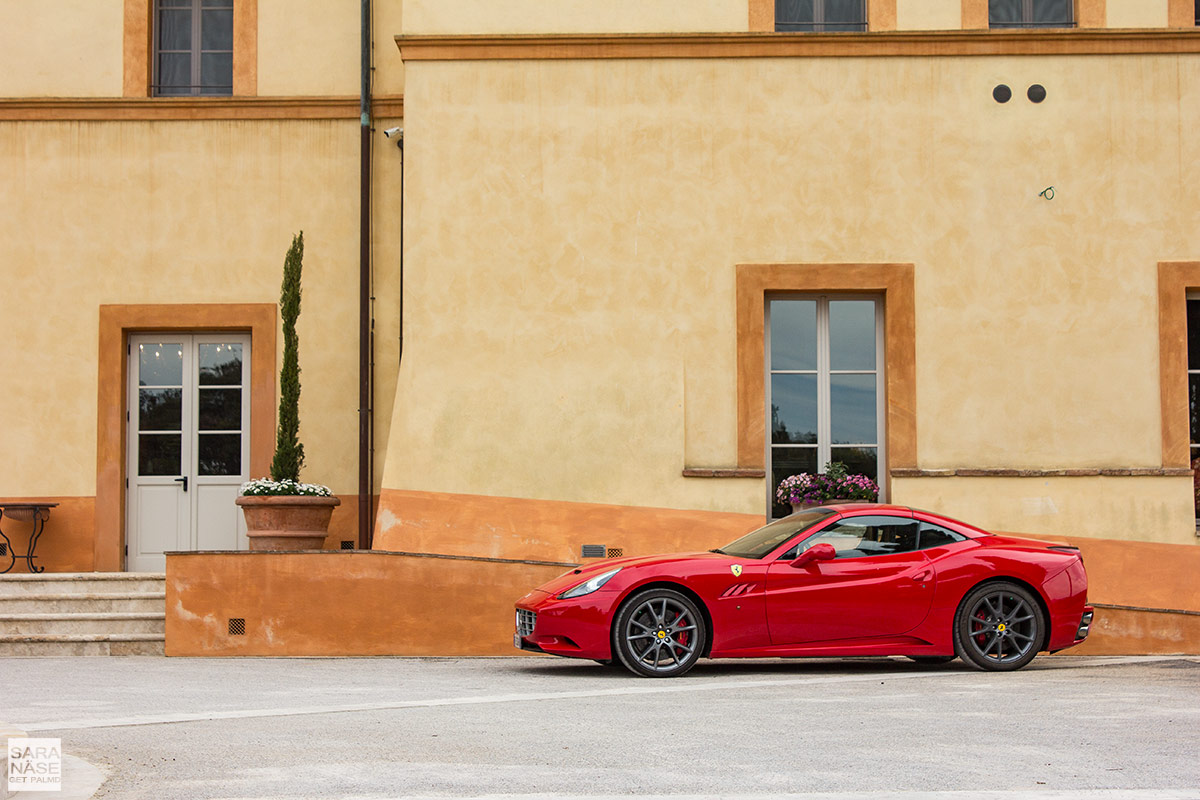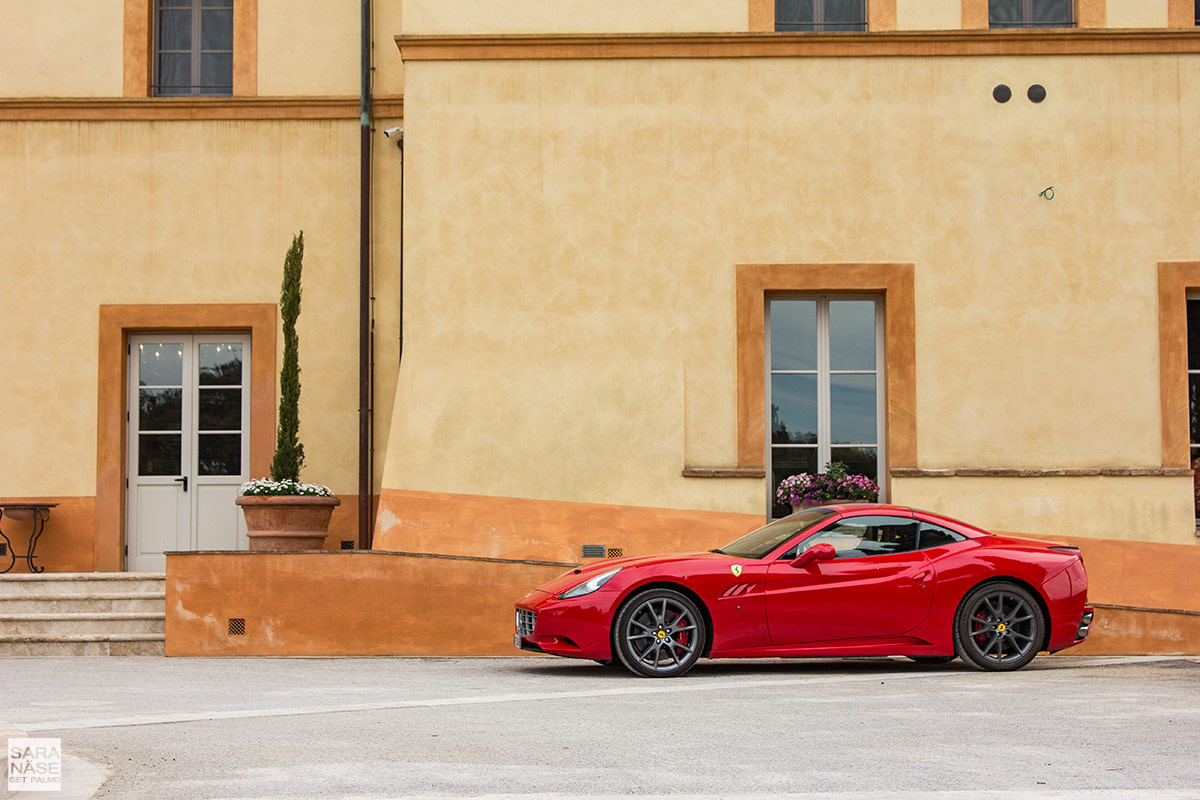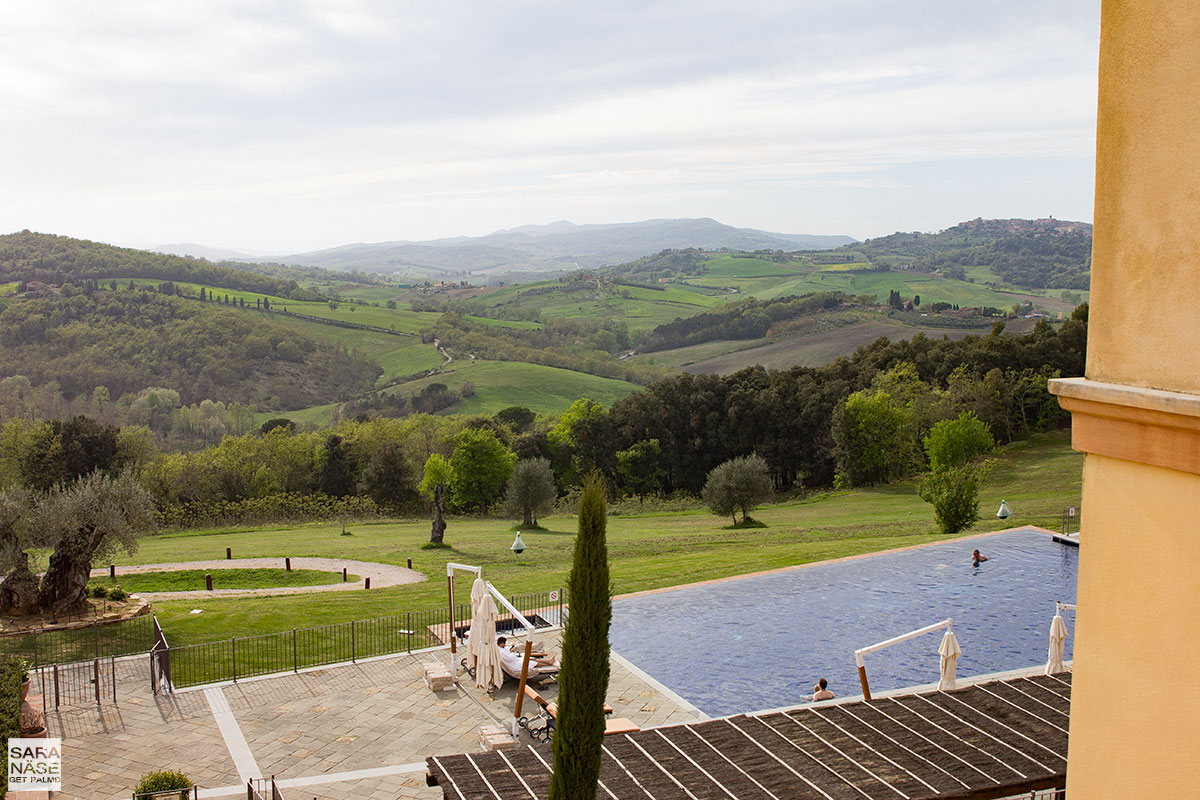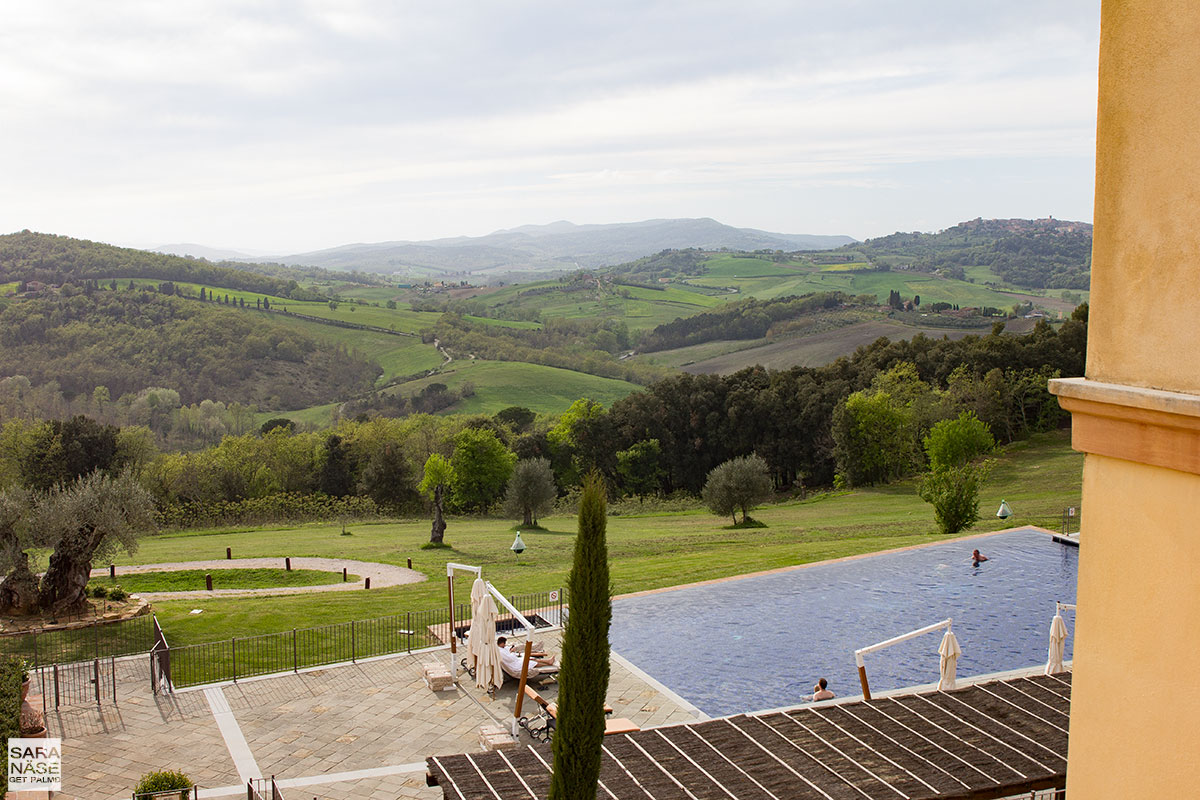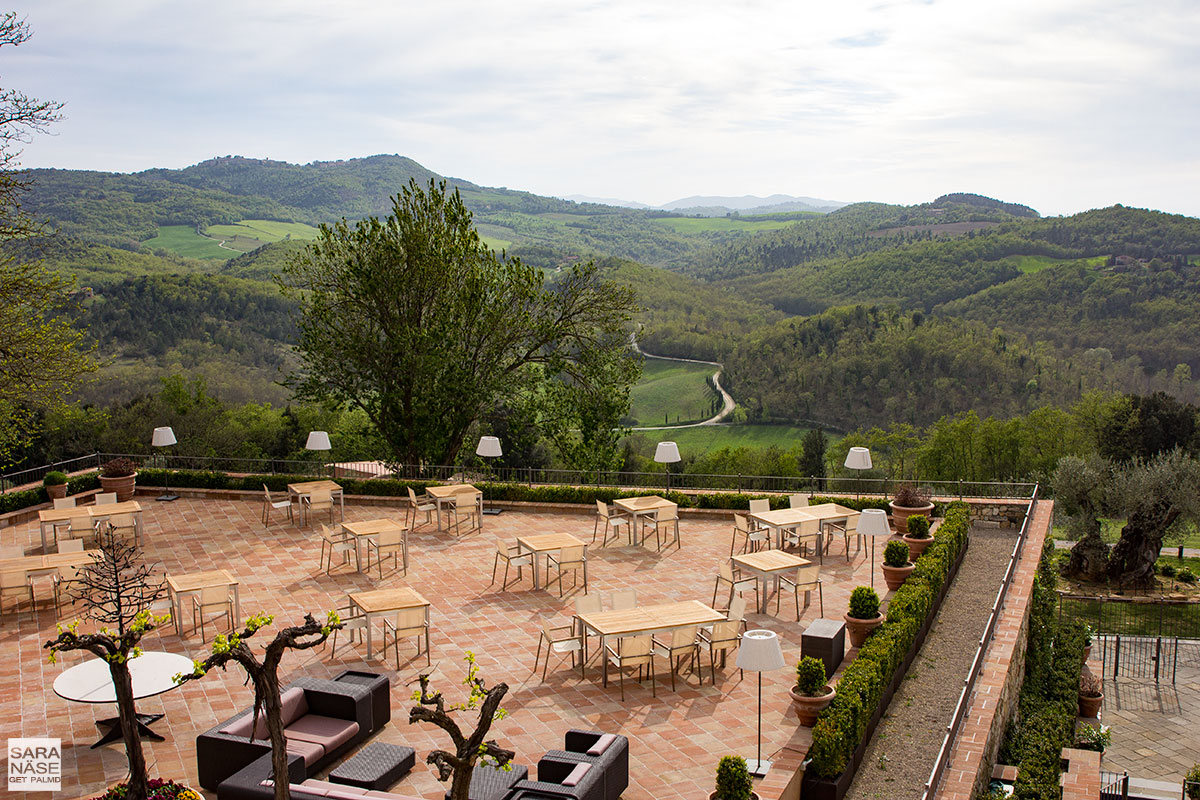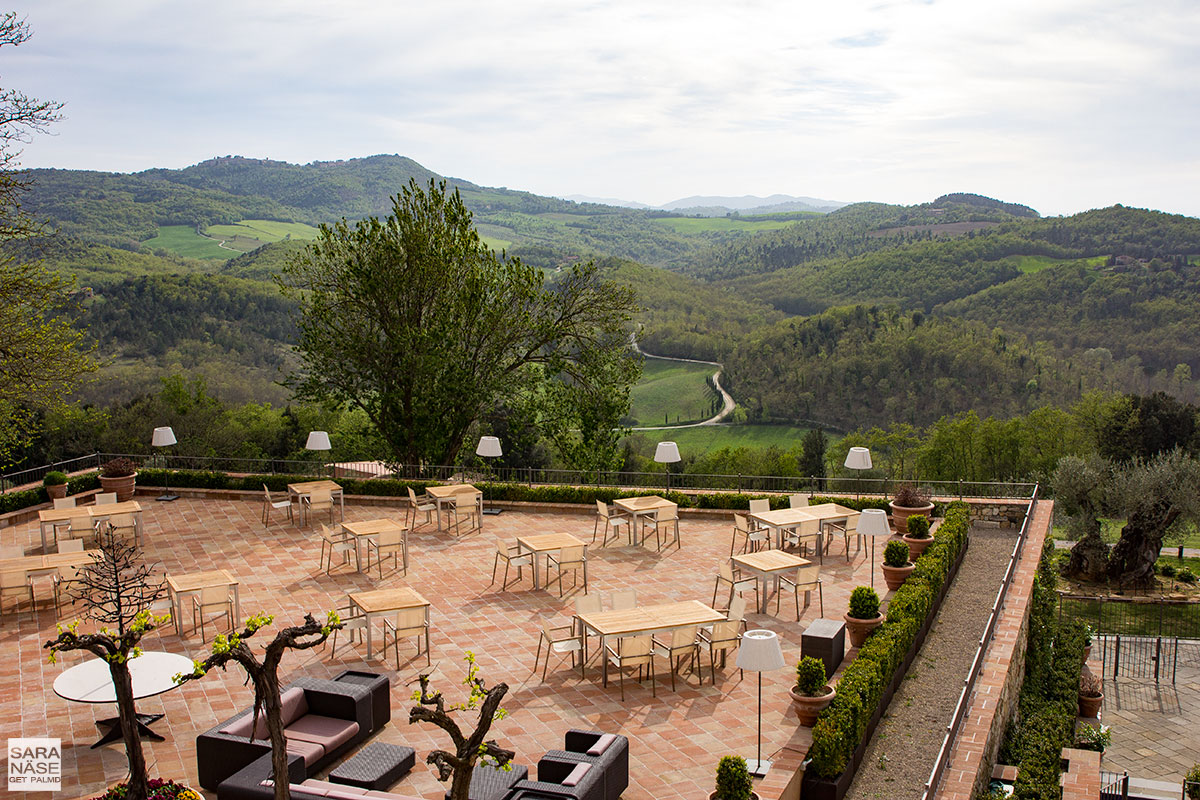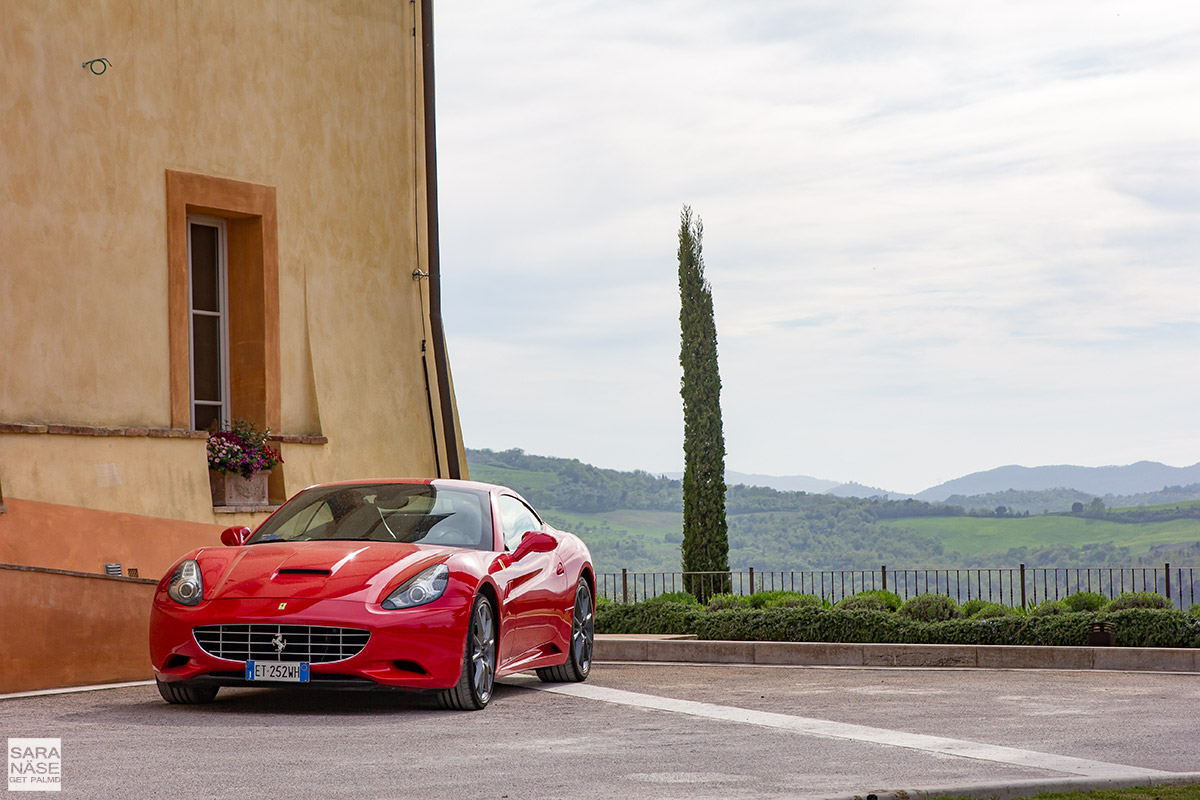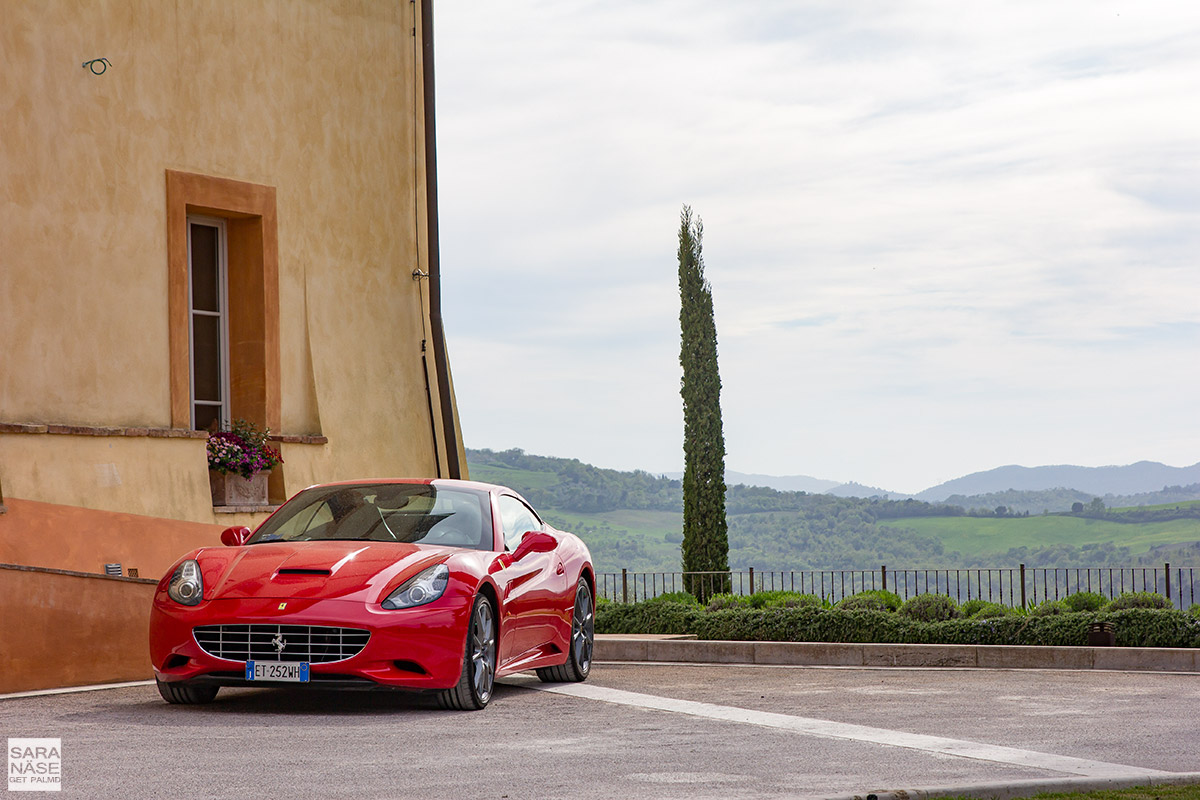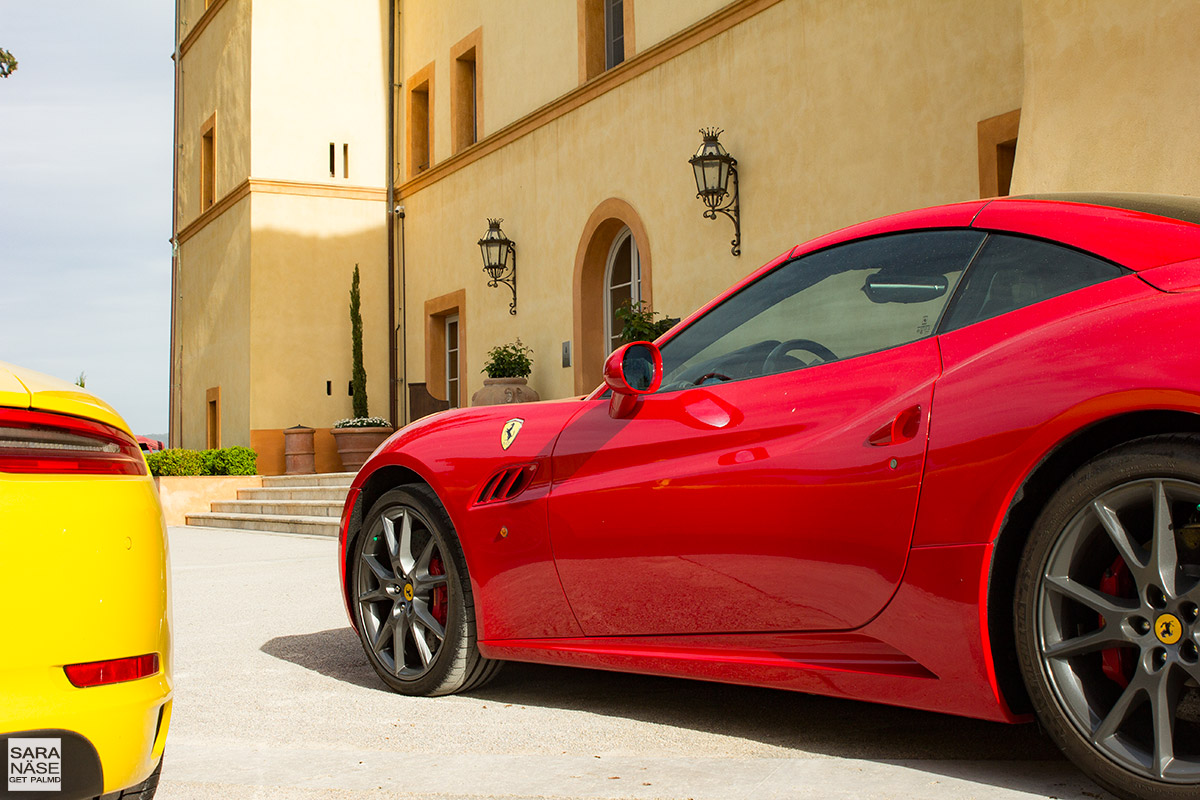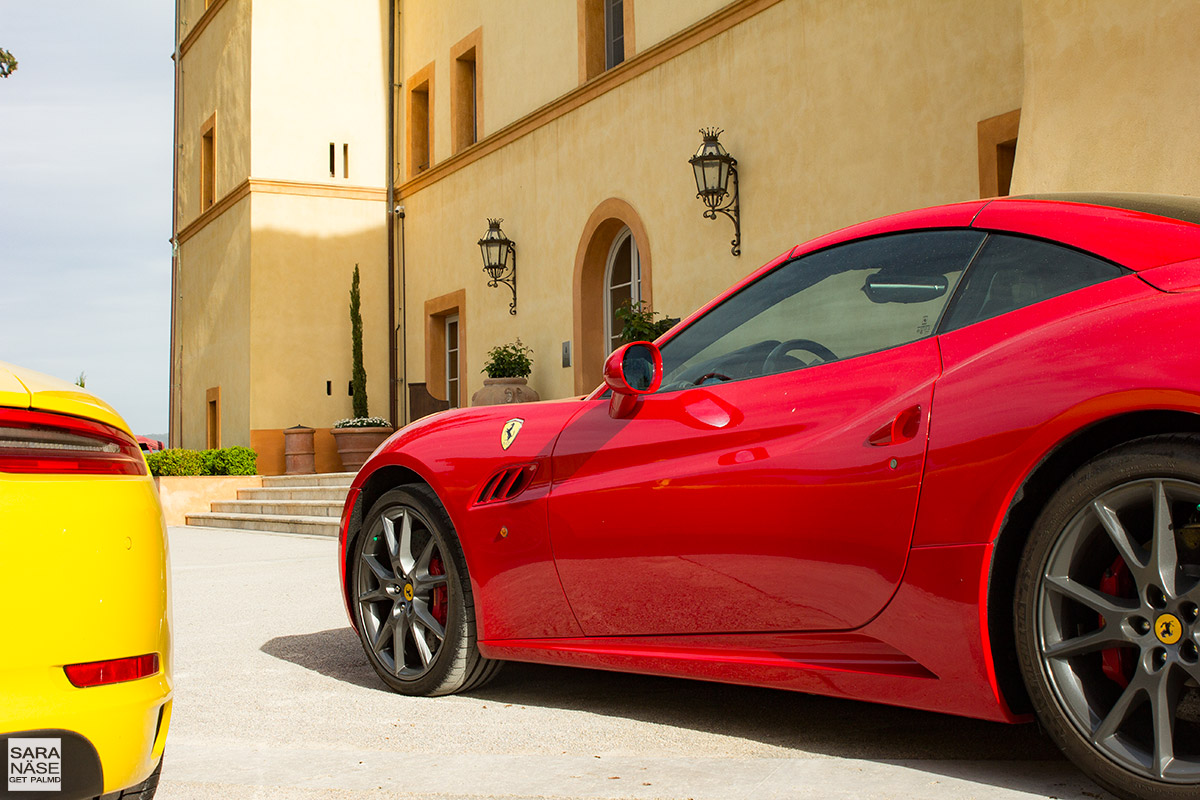 However I got some nice shots of the Porsche, and that was my wish, and I got a bonus guest for some of the shots too, the red Ferrari. Yellow or red for you? Yellow for me, definitely. Not that I do not like Ferrari but the California is not a model I would choose over a Porsche. Because lets be honest, the Porsche looks great there, under the Tuscan sun.
It looks like it belongs there.
Visit the website: Castello di Casole – www.castellodicasole.com