When I for the first time asked Mercedes-Benz Finland about their Mercedes-AMG GT S press cars I knew they had there their press cars were not yet available for test drives. A few months later I finally was able to book one for a two day drive. Because I do not have any relationship with Mercedes-Benz Germany and can not get cars from Germany so my only chance was to get a car from Finland. Even if that meant flying to Finland to drive it and only getting it for 48 hours, so not even possible to do a short road trip to the Alps or anything, it was definitely worth it.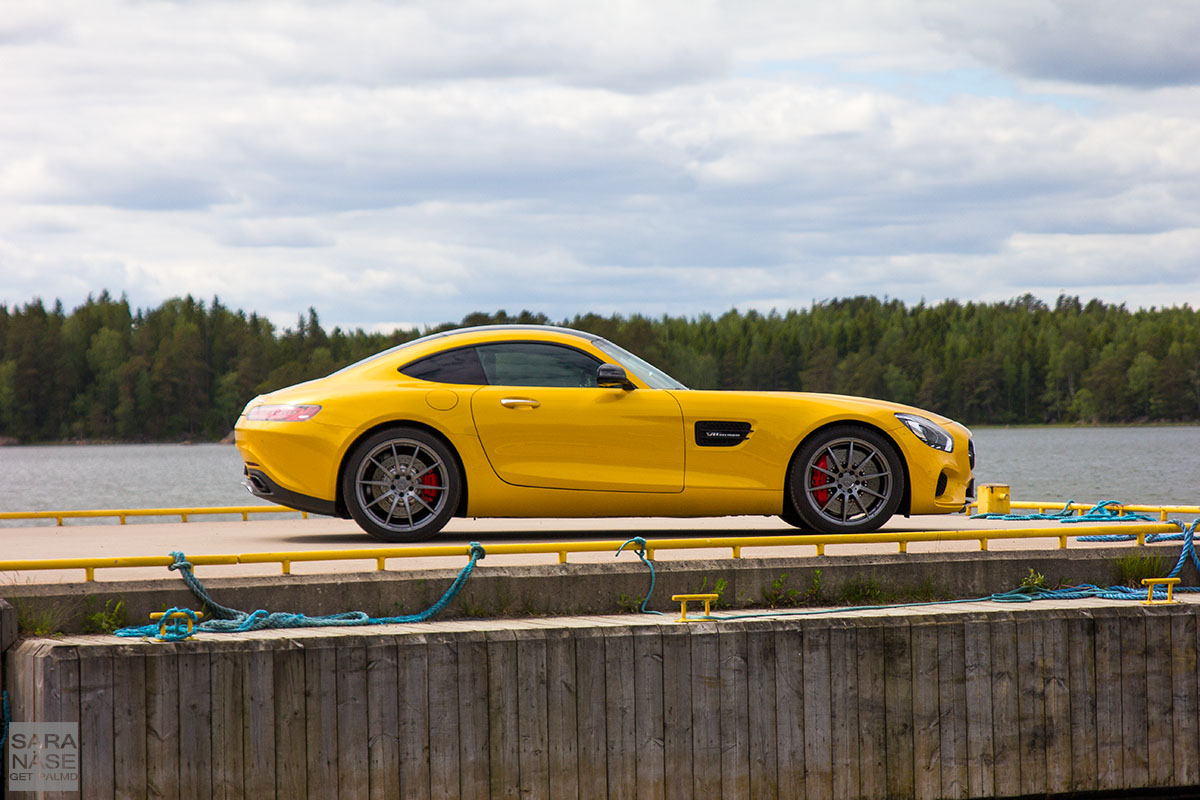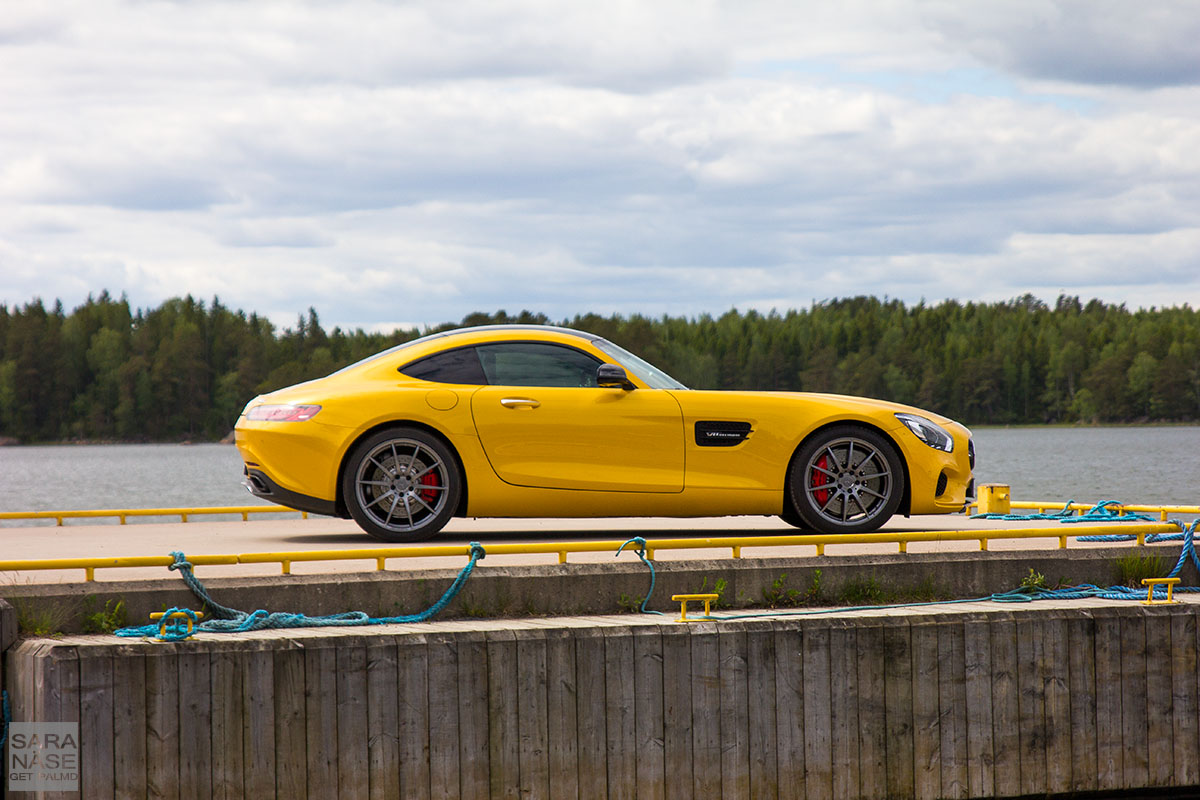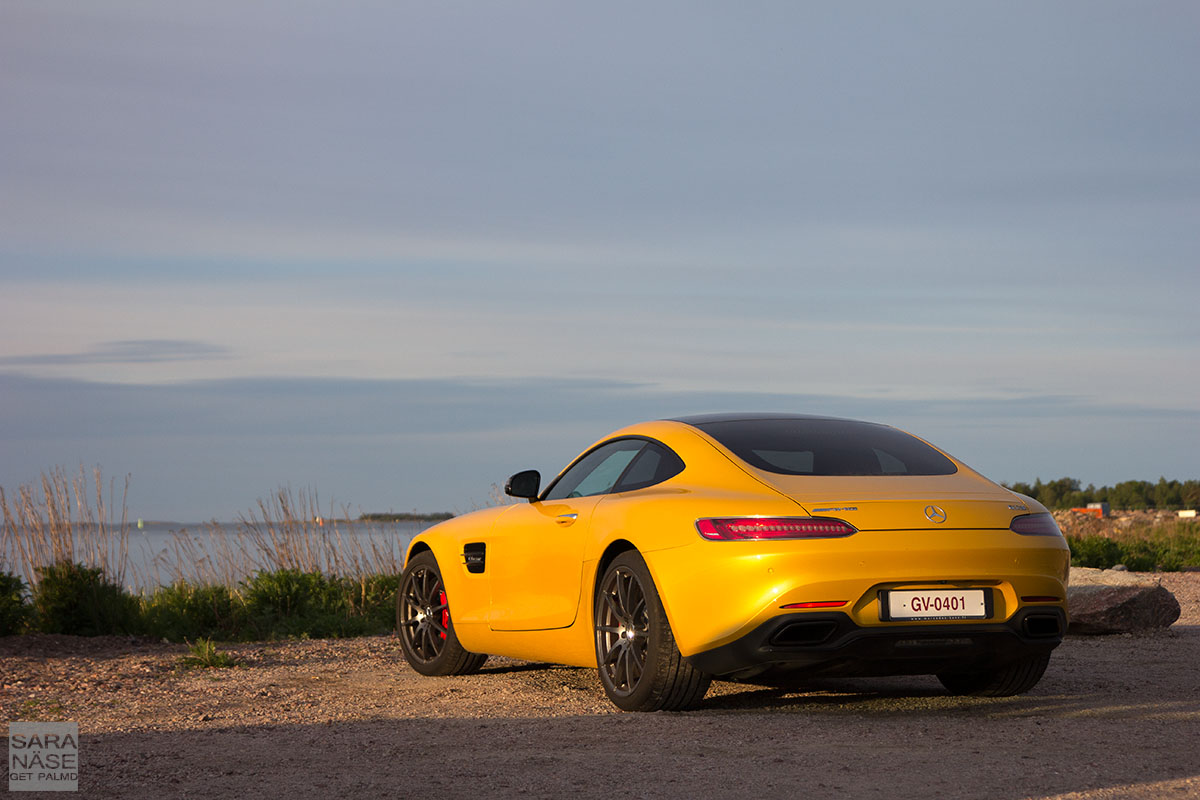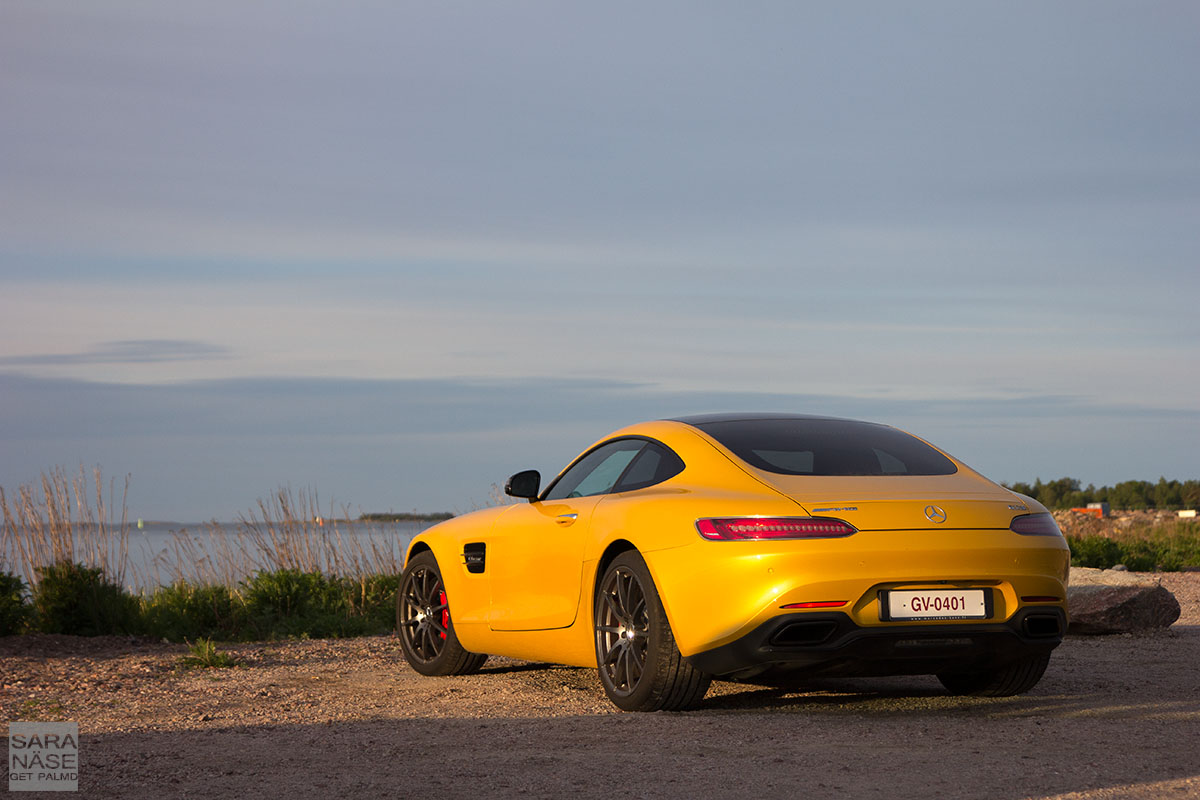 When I picked up a solarbeam yellow Mercedes-AMG GT S from their dealership outside Helsinki it was love at first sight. My first impression of this model when it was launched was that I really disliked the rear design, but when you see it live it looks so much better than in photos. And when you fire up the 4.0L twin-turbocharged "One man, one engine" V8 beast, in this case assembled by Mr. Tobias Schulter in the AMG factory in Affalterbach, you forget about the looks anyway and just listen.
Truth is though that the sounds might not cause any wow reaction first, or at least it did not impress me immediately – the sound is quite discreet with sports exhaust off. Luckily the sound gets much better when you drive it hard with sports exhaust on and all you can hear is lovely crackles and pops behind you.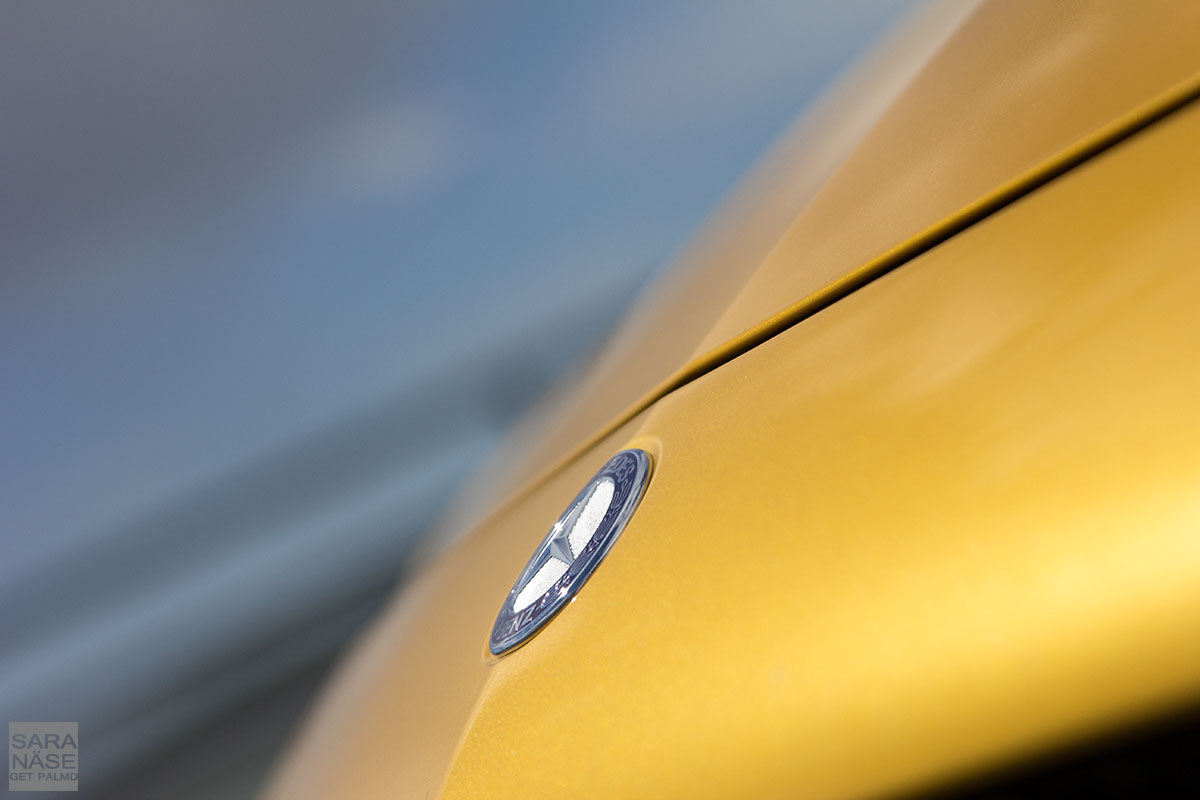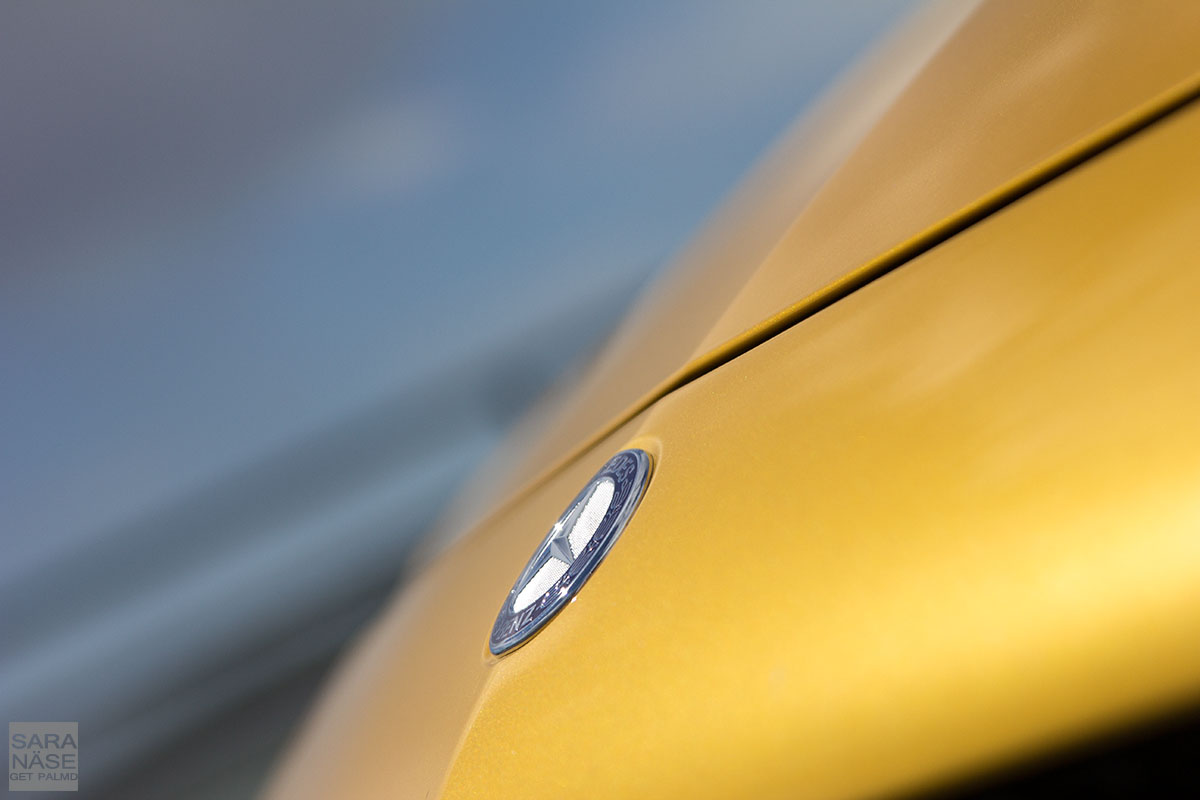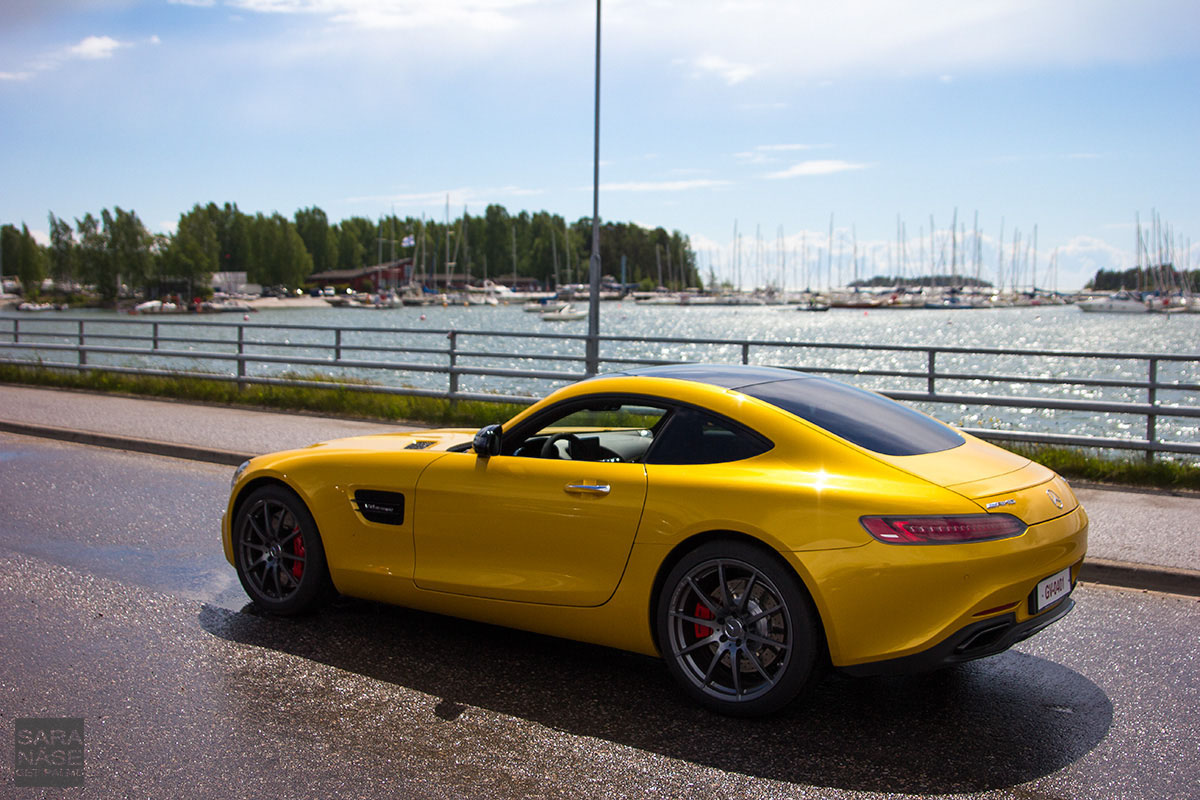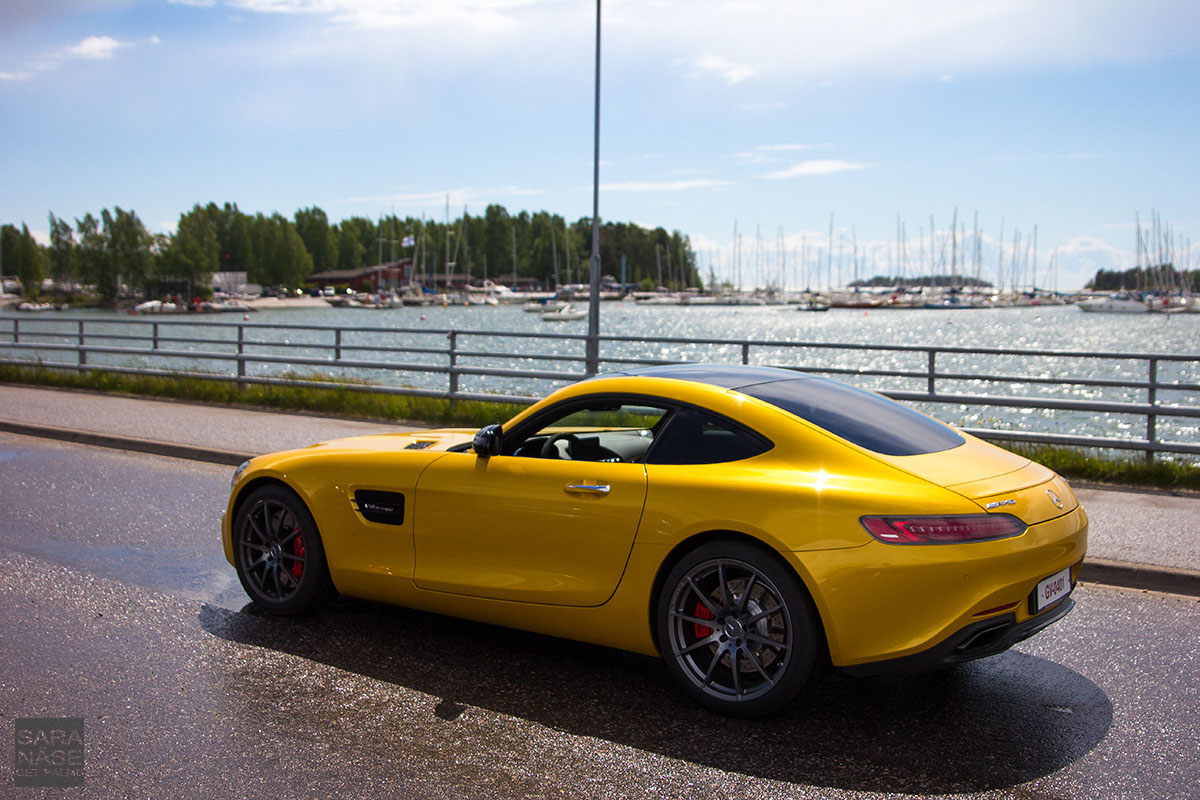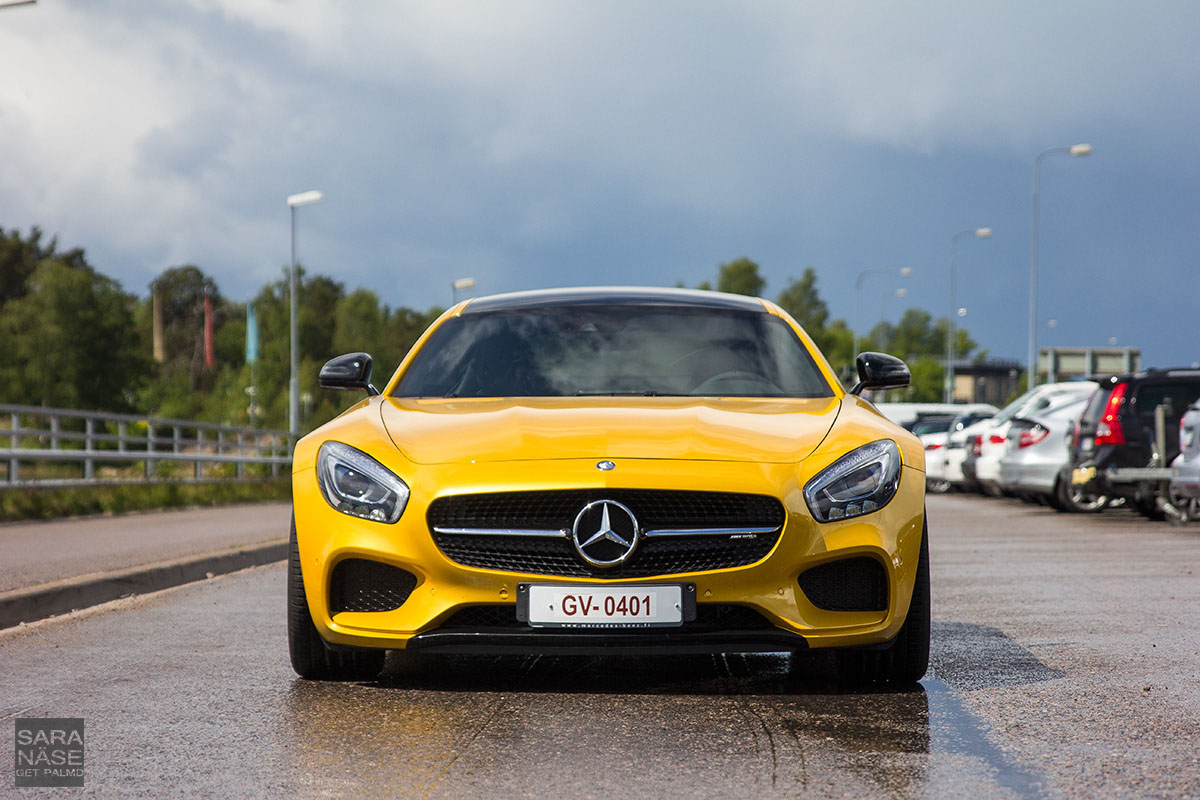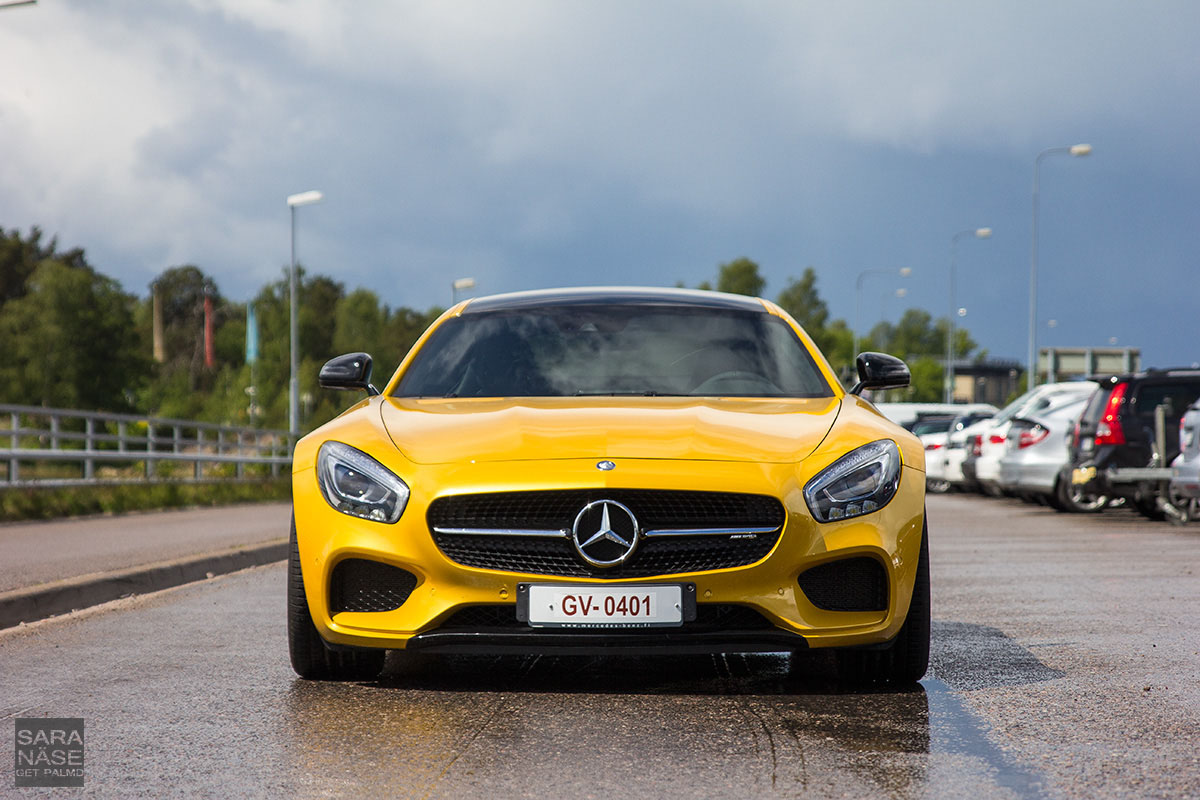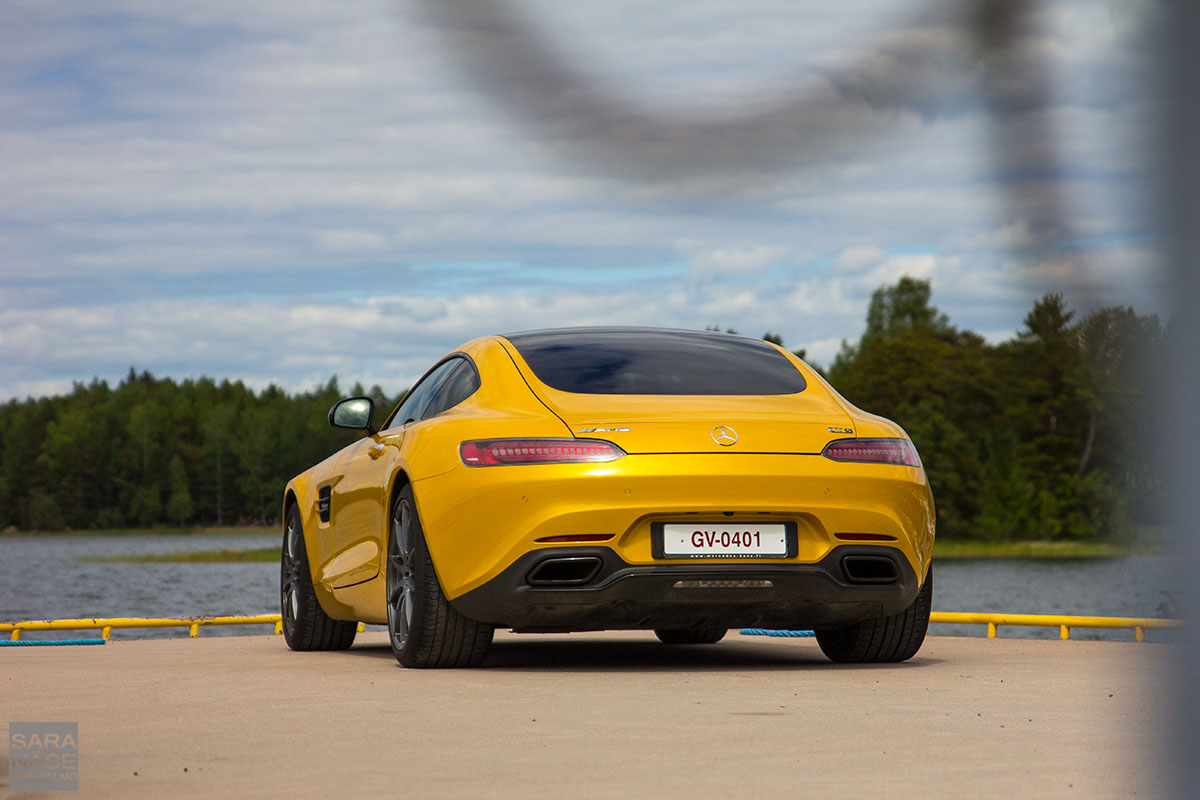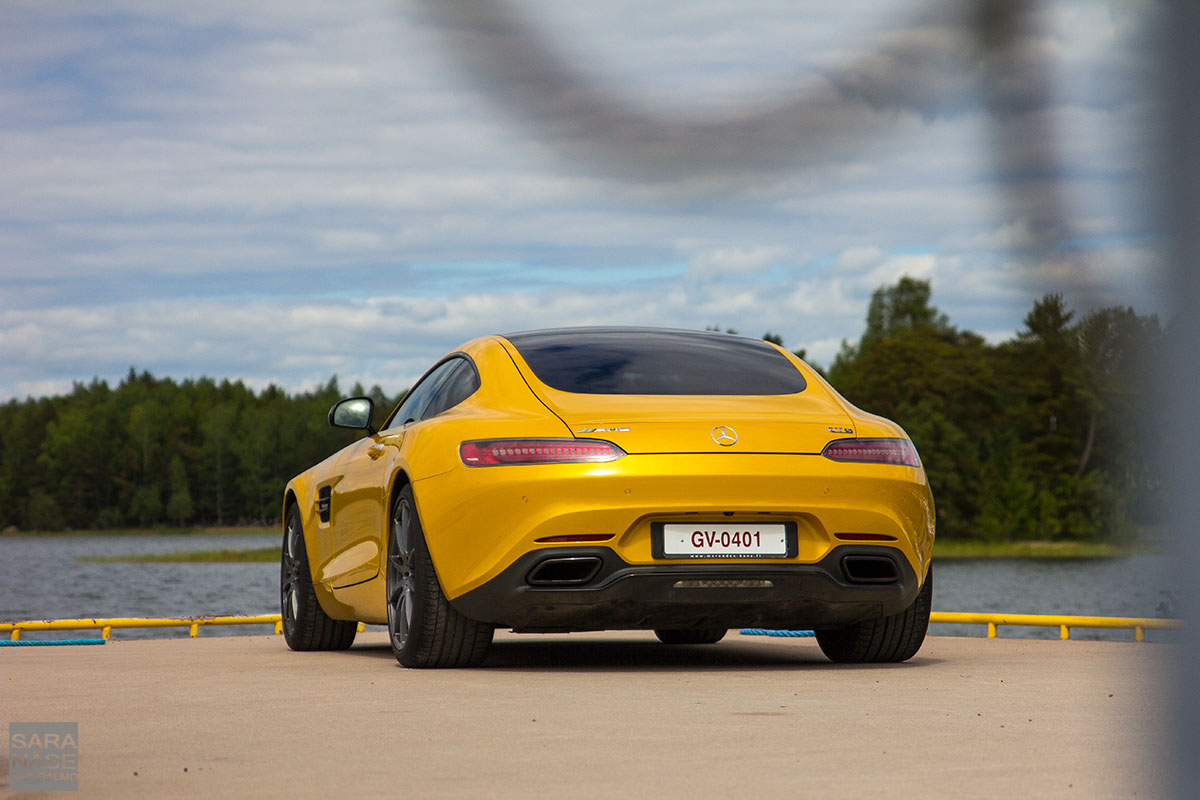 Although I think it is sad they got rid of the gullwing doors when designing the Mercedes-AMG GT I can still appreciate it when living with one daily. The SLS AMG was a massive car in every way, 1939mm wide and with a long nose in front of you. A company I have previously worked for had one and I have a small idea of what it is like to live with one – and try to fit in to places. The car was so low we had to use planks to get in some garages, but that would of course be the case with many other sports cars as well. The Mercedes-AMG GT S might look much smaller at first glance but in reality it is not that different from the SLS. It is also 1939mm wide and only 92mm shorter but still seems a bit more practical to live with, and obviously more economical to drive. When I parked the car I could still see it sticking out from a long line of cars – not only because of the colour, but also because of the width.
However this test vehicle had the "Passenger reverse tilt mirror", which tilts the power side-view mirrors down when you put in reverse and for parallel parking a sports car with almost zero visibility down to the kerb, this is a nice feature to have. You could not even imagine you need a function like this before you try it, but when you have it you really start to appreciate it.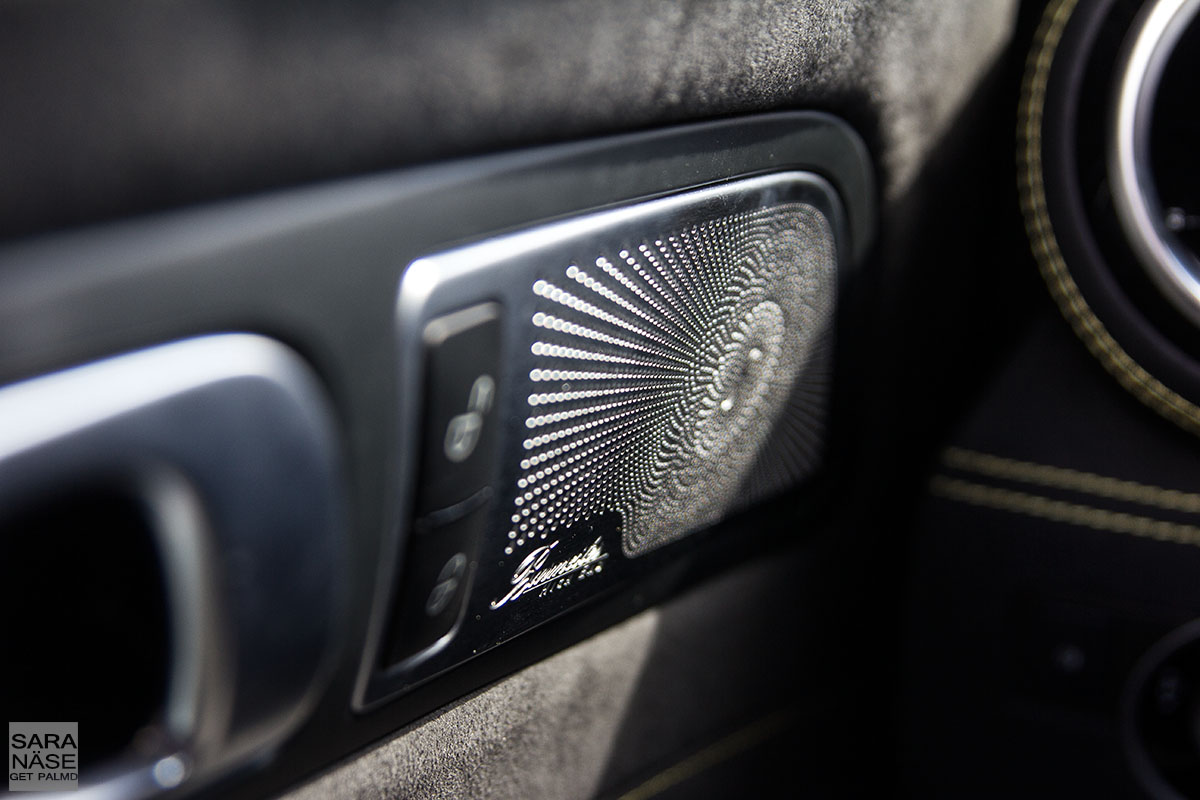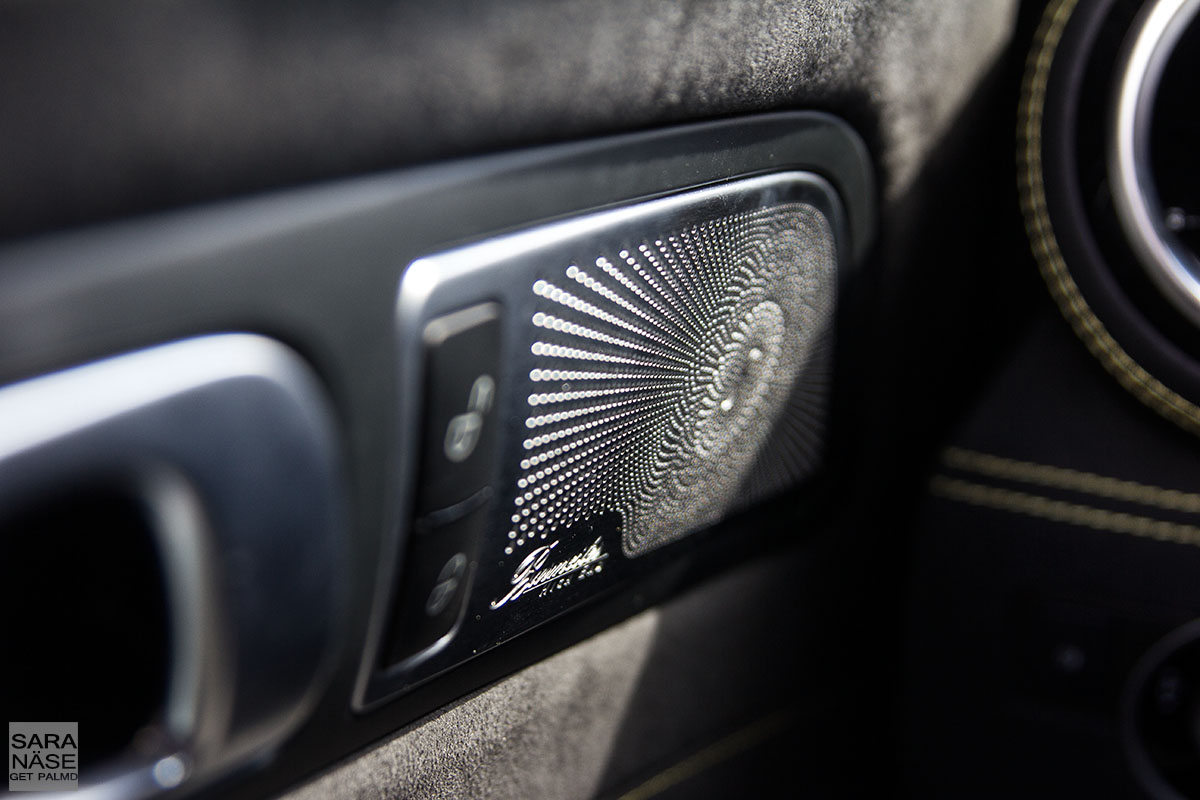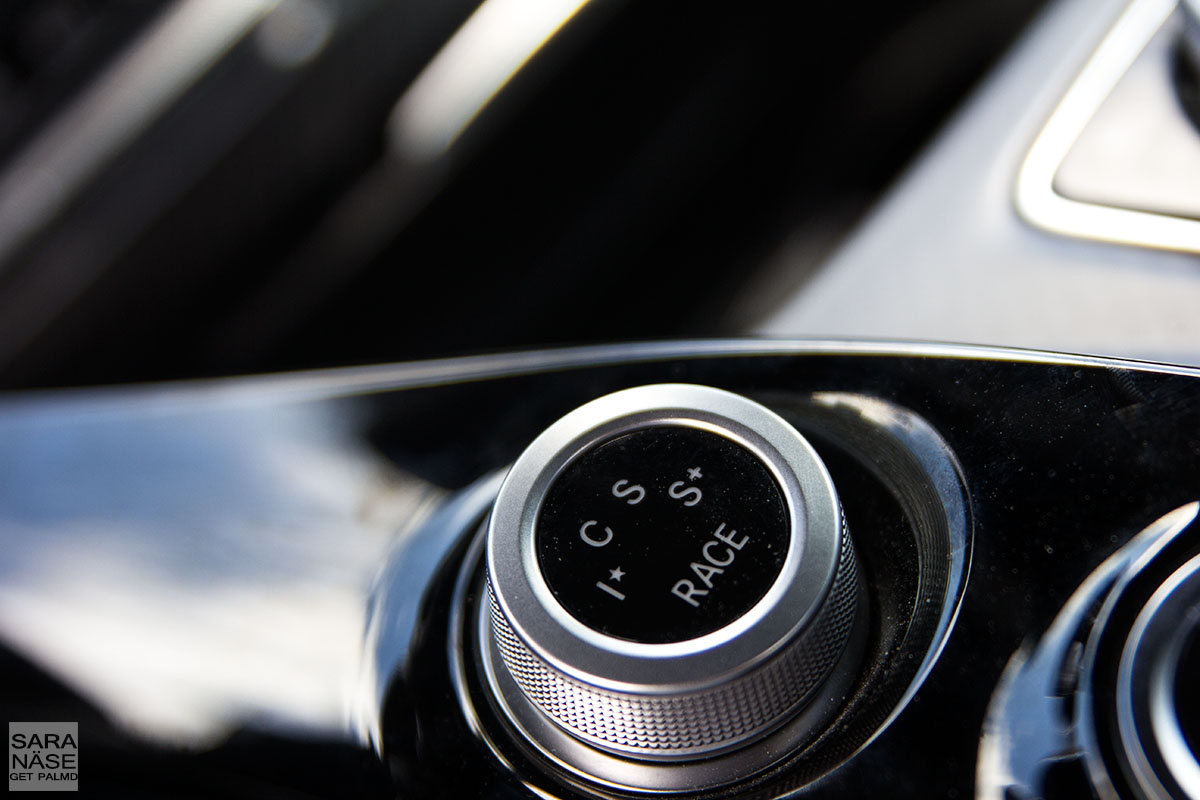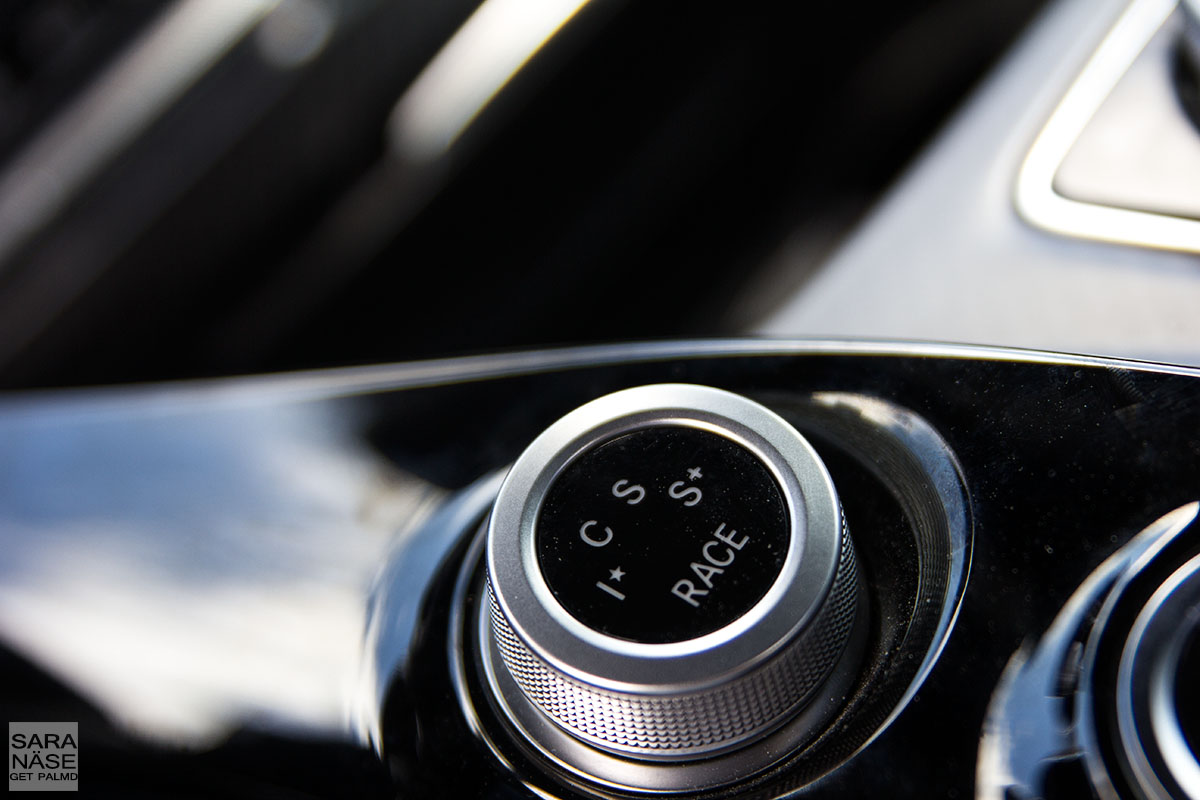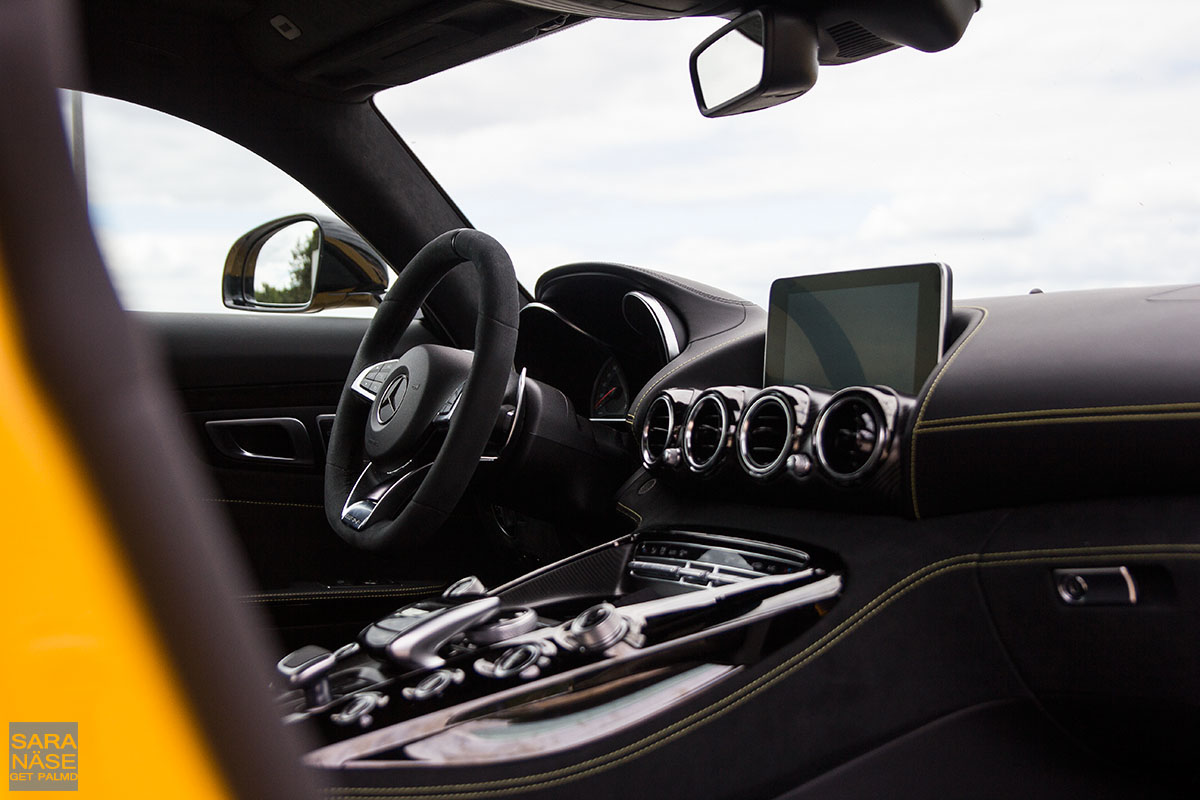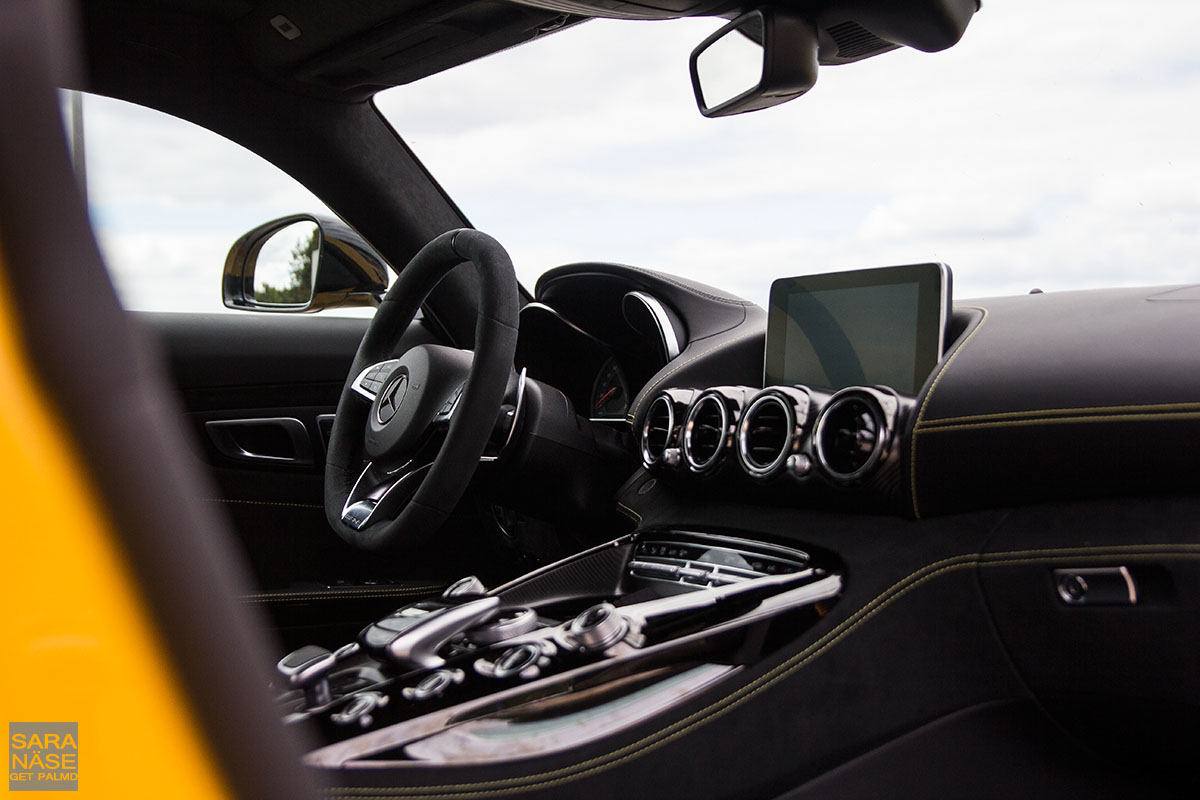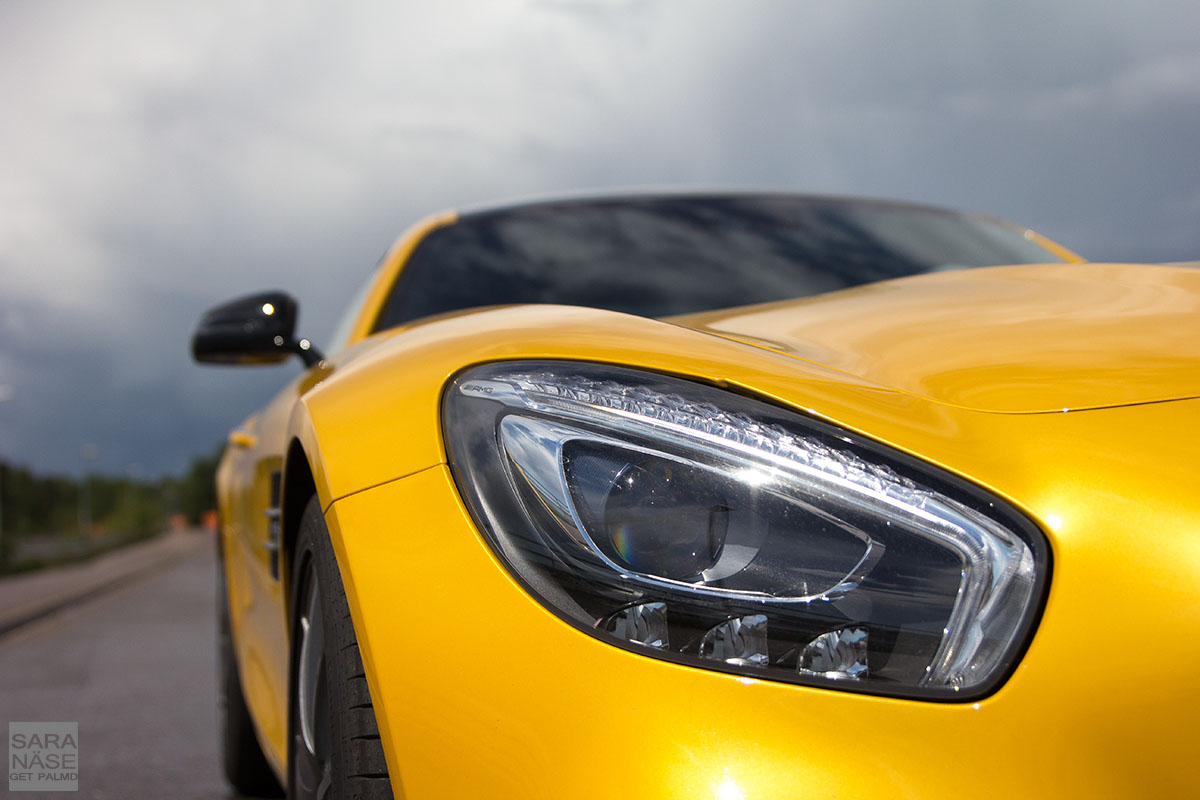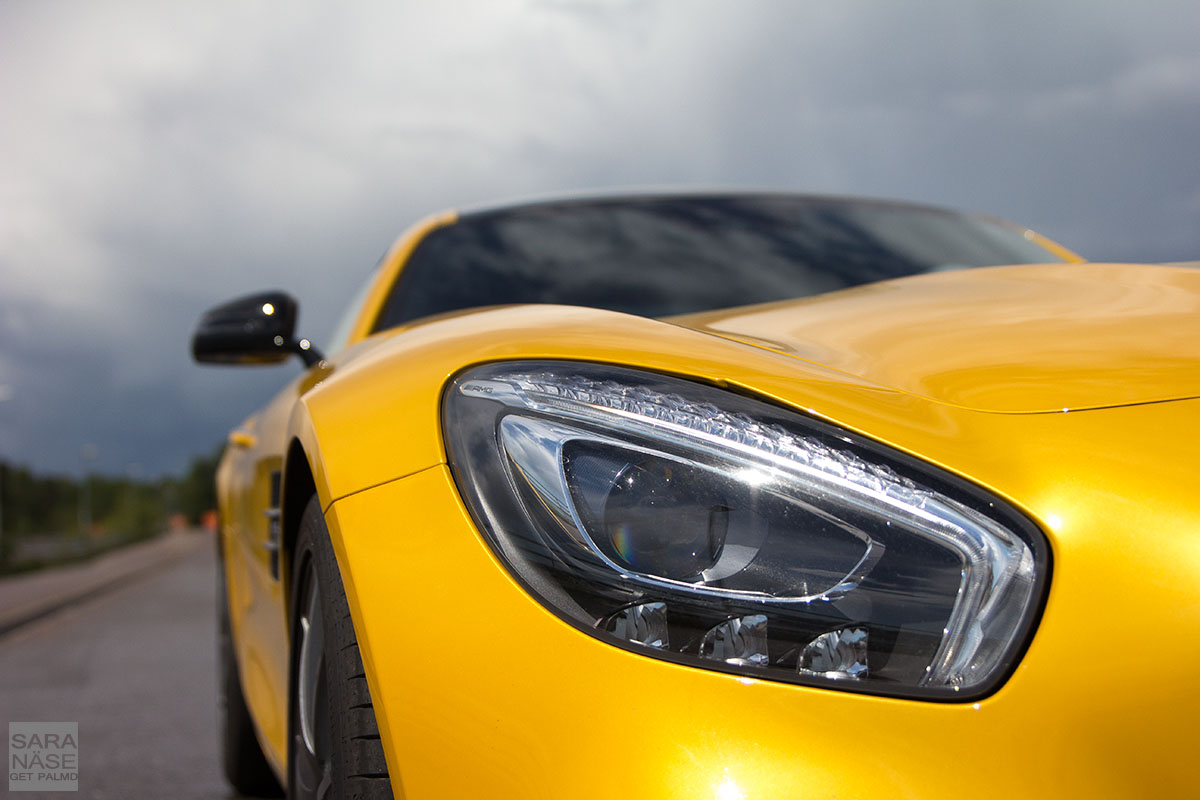 The car was incredibly practical as a daily driver, maybe not the fuel consumption, but all the rest. My view of the Mercedes-Benz AMG range is that they manufacture high performance daily drivers. Truly cars you can drive every day, no matter which AMG model you buy you could use that car for all your needs. It will be comfortable enough for long distance highway drives, it works well in the city (the AMG GT S would not be the most fun car to take to a tight multi-storey car park, that is the only negative I can think of, but then you park somewhere else instead) and when you want high performance driving, it delivers.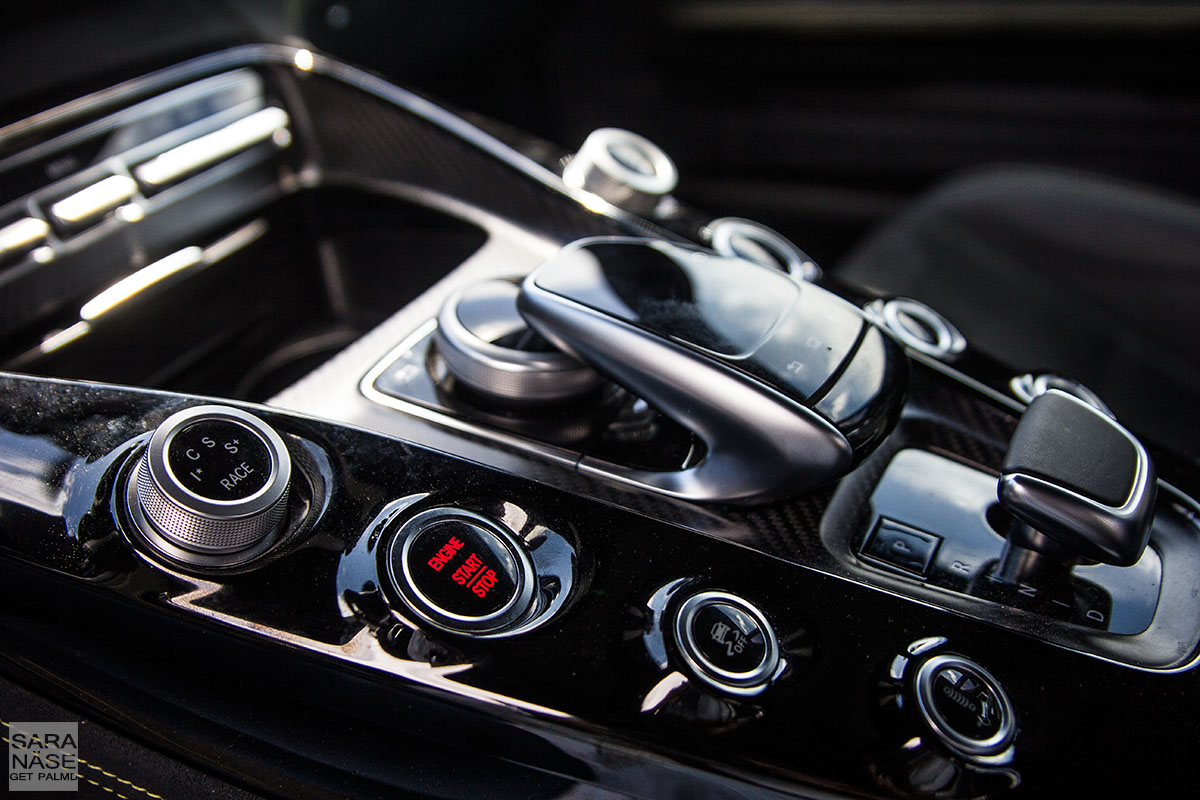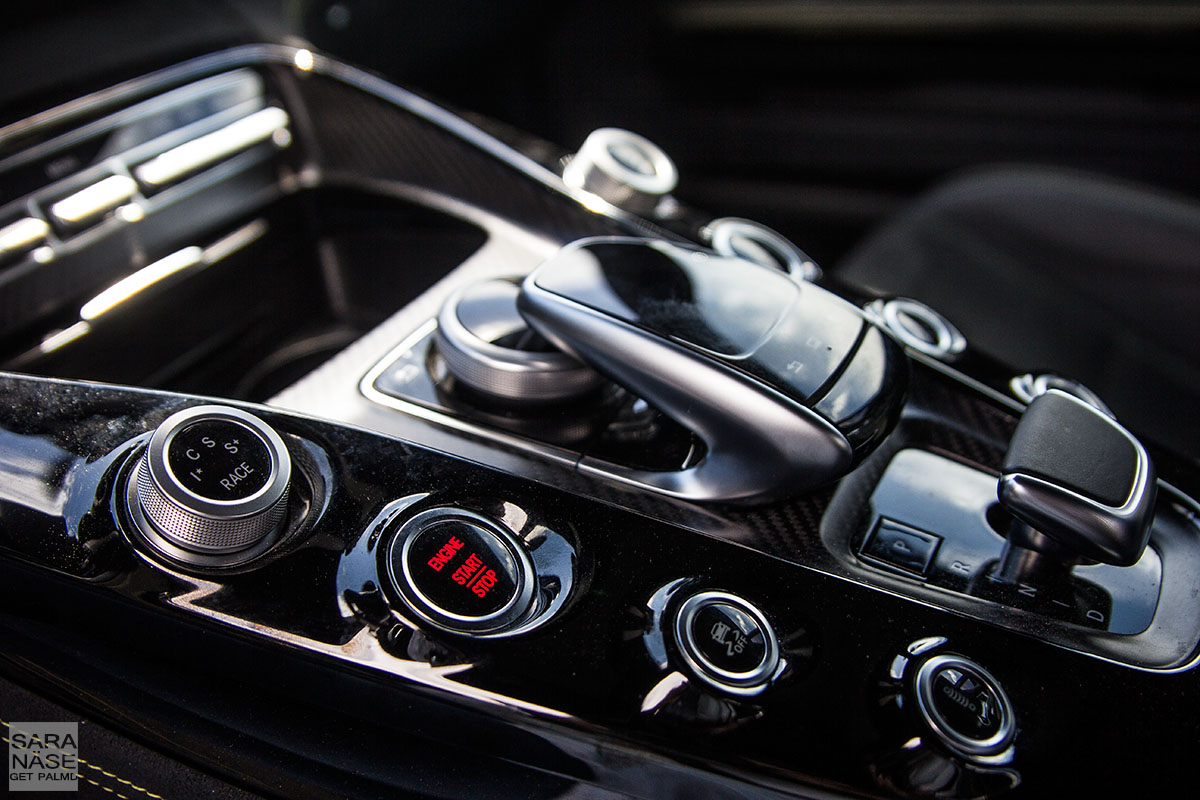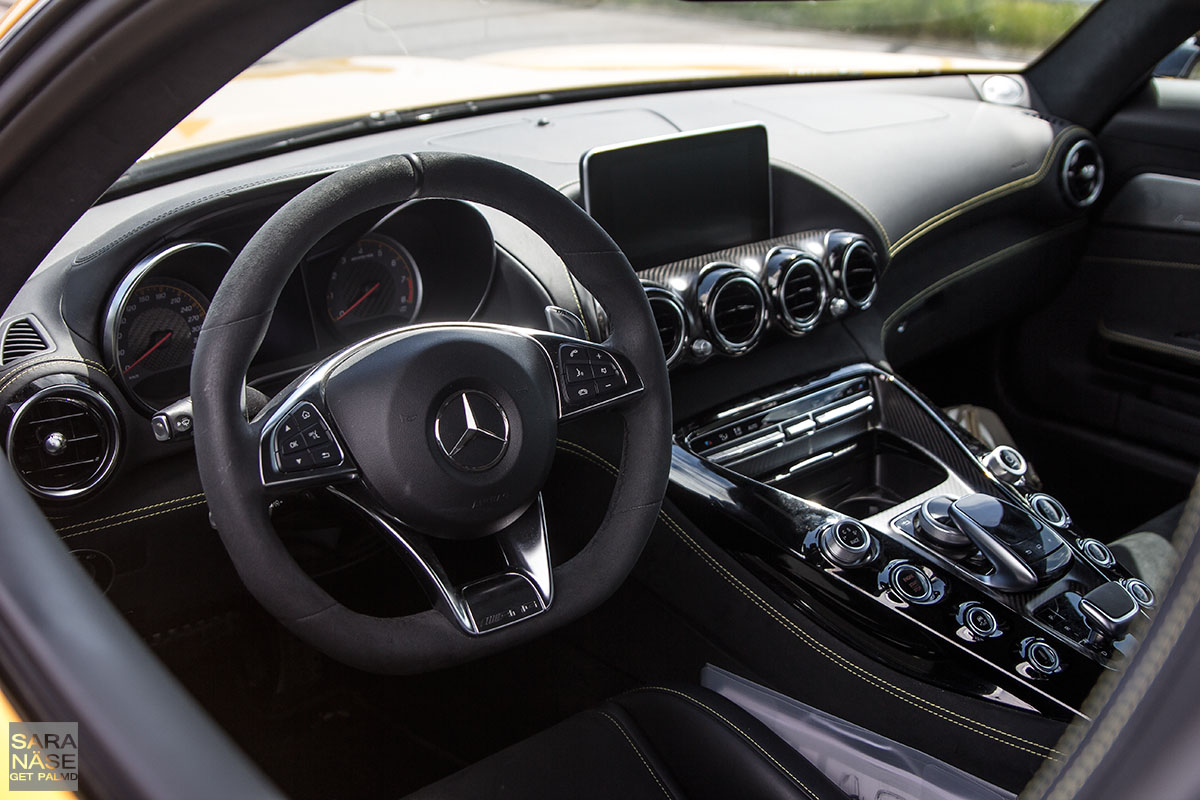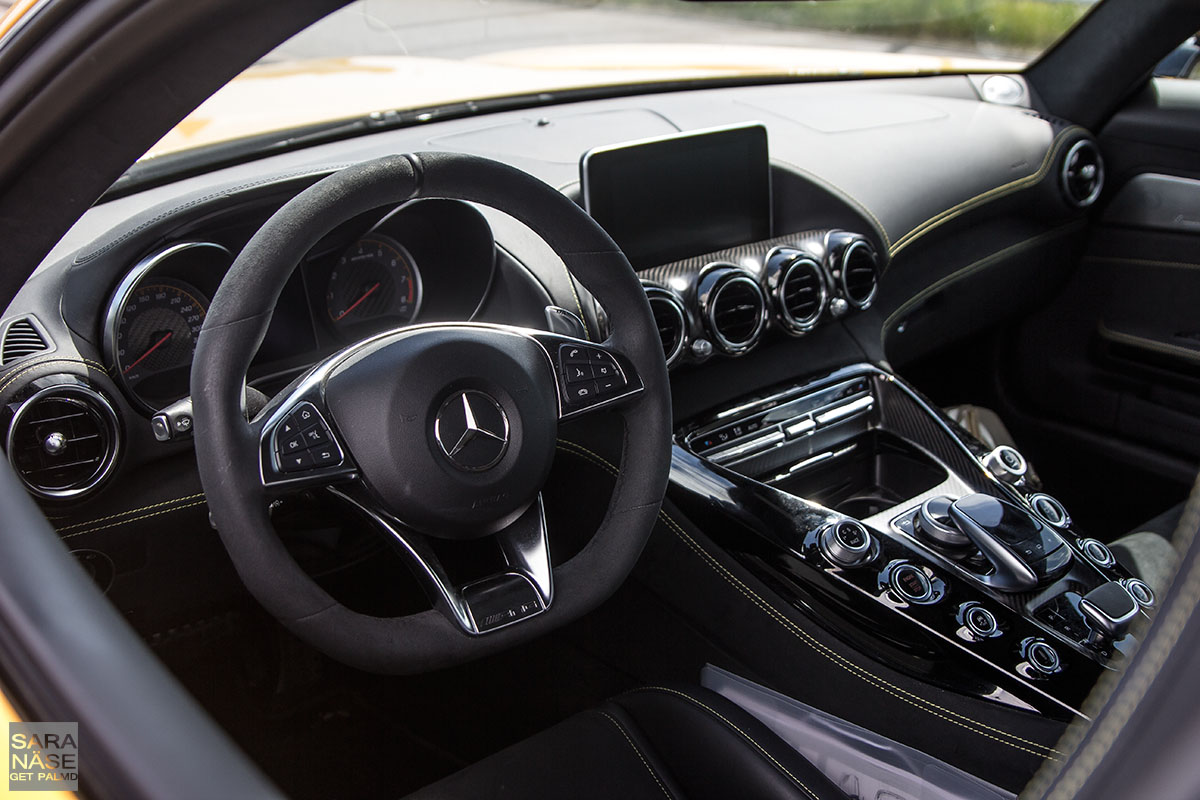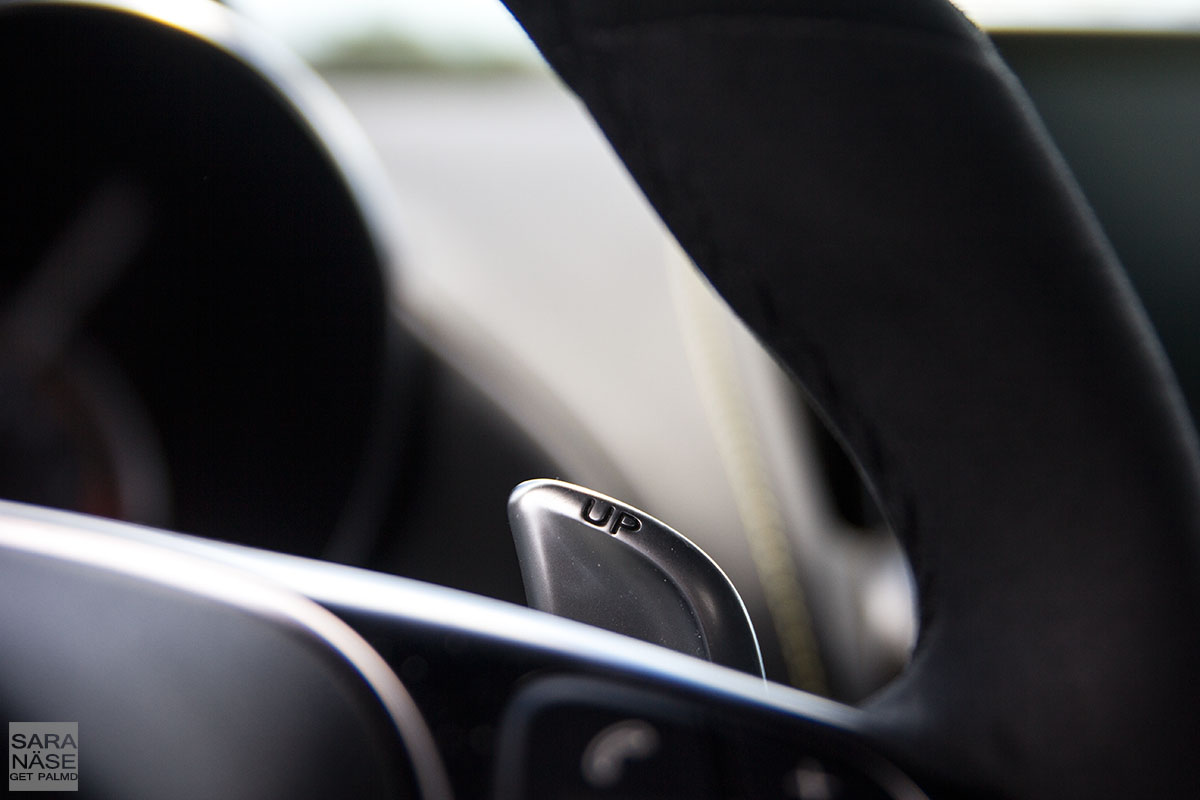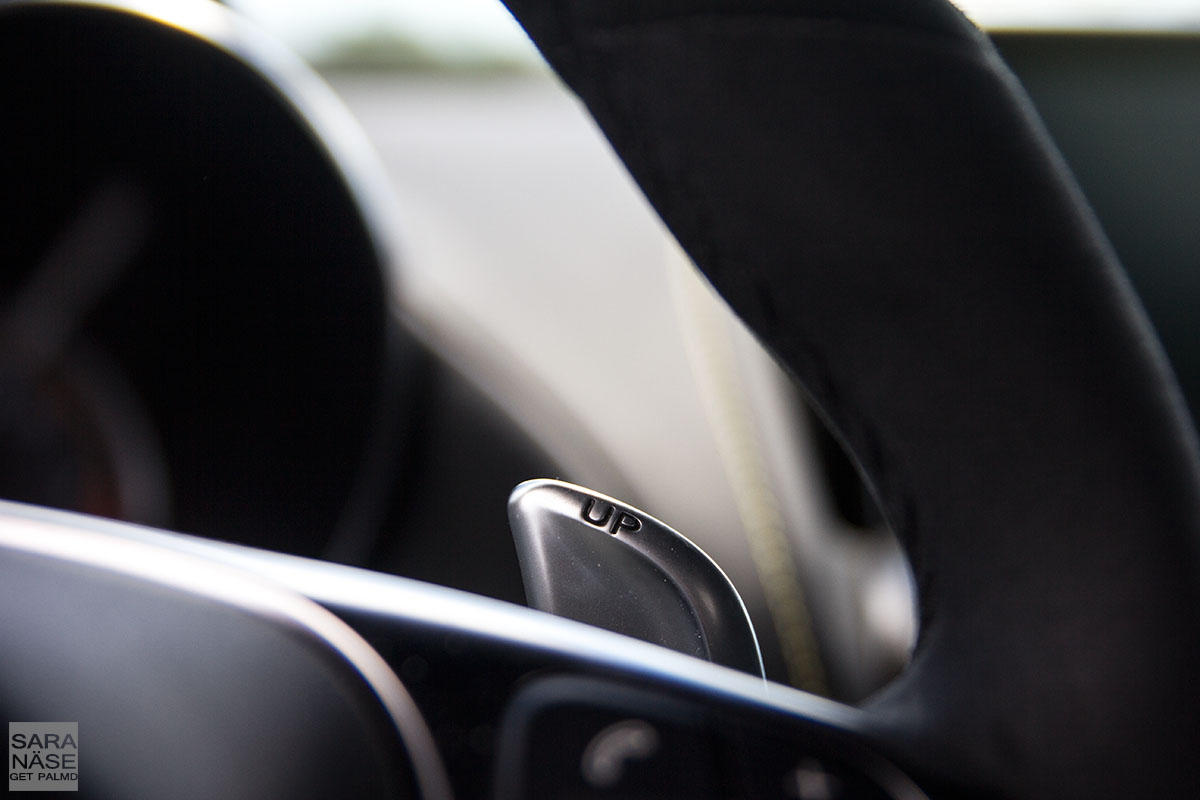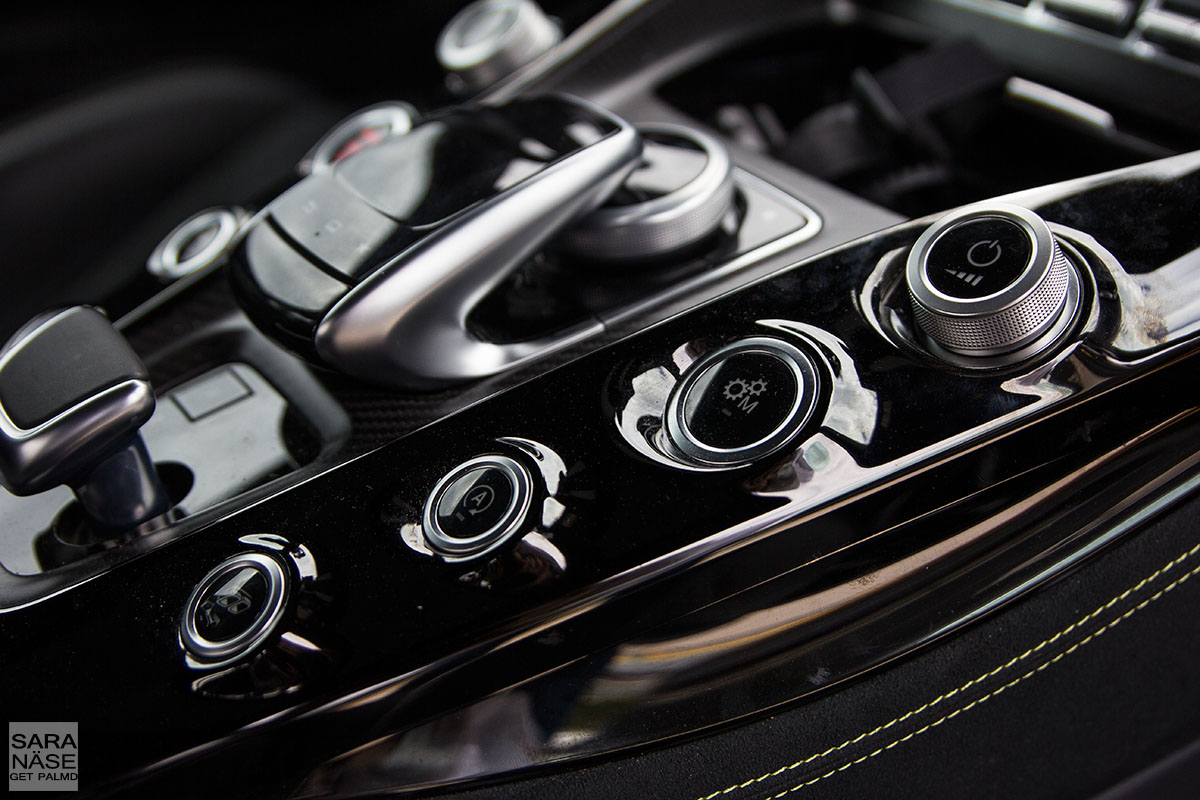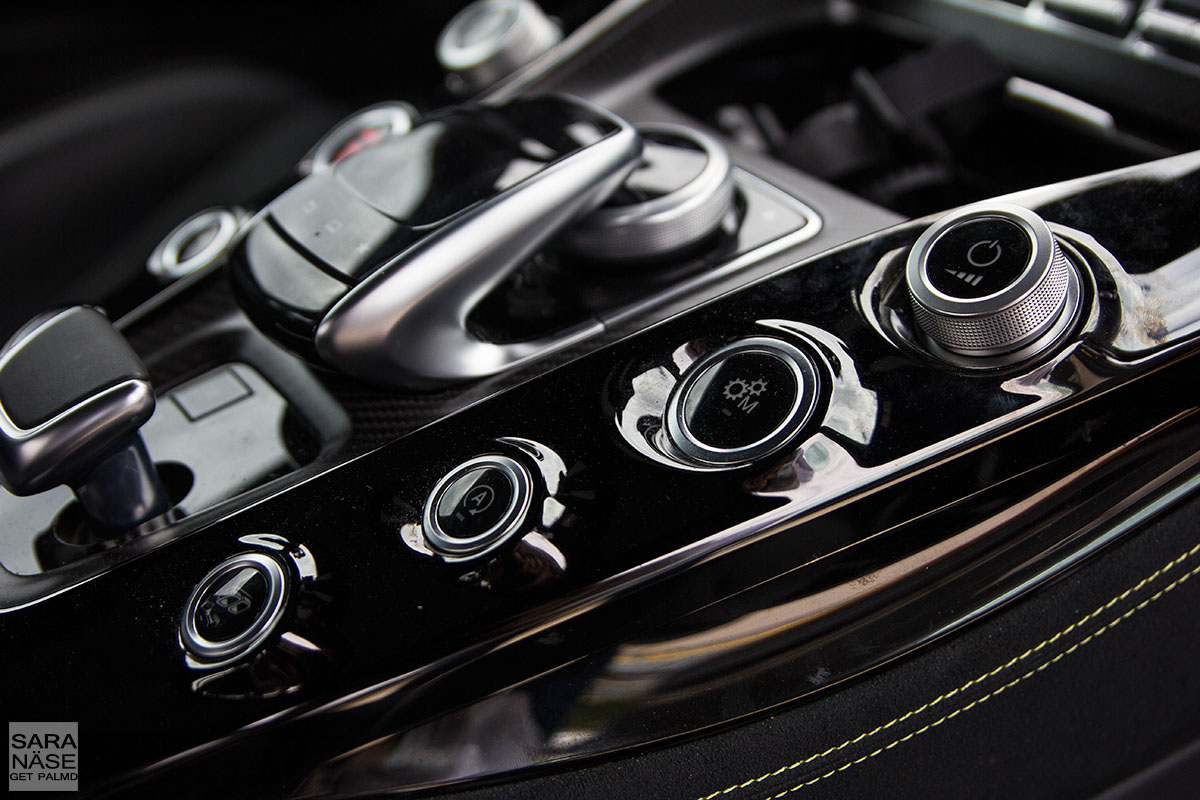 Because the roads in Southern Finland are mostly flat I never got the chance to test this car in action on a mountain pass. But I would absolutely love to. It is one of these cars that in normal driving is quite safe and excuse my word choice, almost boring, because it feels like any normal car. But on the few curvy roads I speeded up a little I felt this car will become even better when you push it more. That V8 needs to be awakened and the handling needs to be experienced in hairpin corners or on a track, where I think it is completely capable of delivering a great driving experience. I enjoyed my few days of everyday driving, the kind of driving most owners will share with this car in cities and on highways, but at the same time I can think it is a complete waste of car if you never get the opportunity to test it in an environment the AMG engineers probably daydreamed of when they boosted that V8 engine up to 510 horsepower, with 650Nm@1750–4750 torque. Whether that is a race track or simply a mountain pass is your choice, but this car is a high performance sports car and currently the only new model from Mercedes-Benz I would go as far as calling a supercar (because I do not think supercar is all about the technical specifications and numbers, I also think the looks and the philosophy behind it counts, and the Mercedes-AMG GT S ticks all the boxes).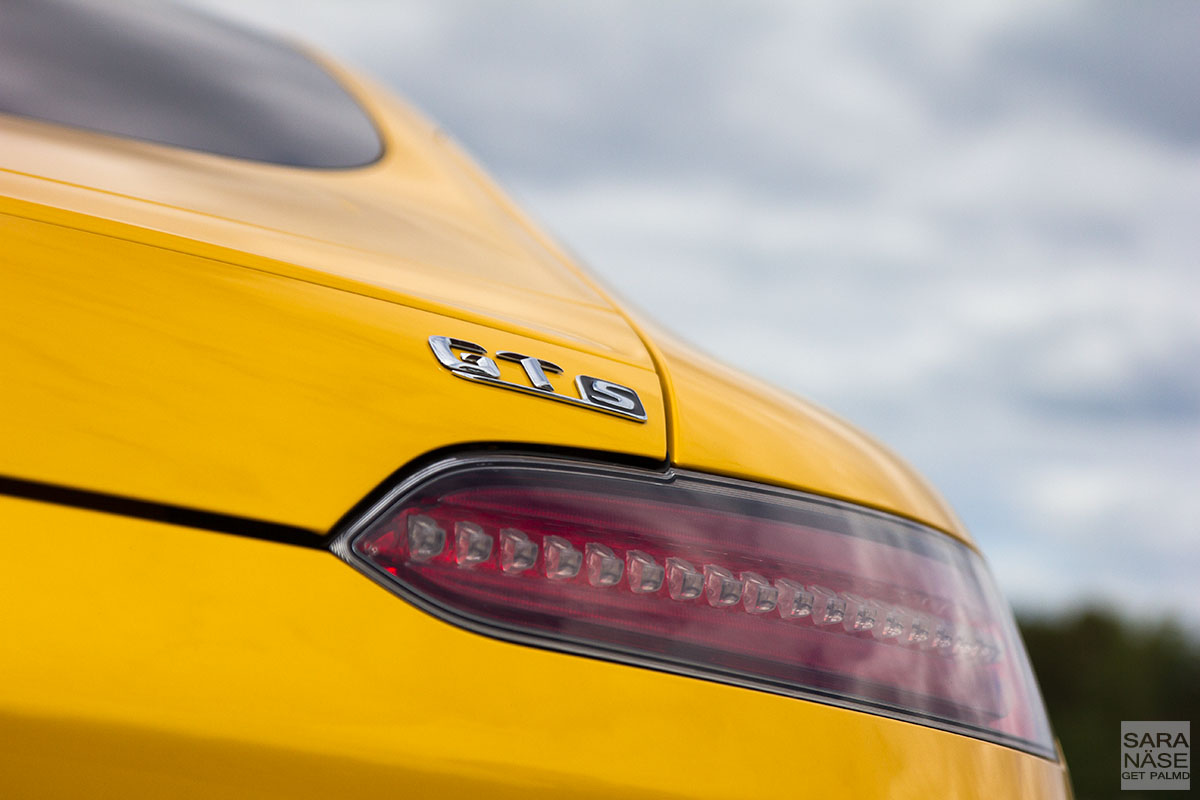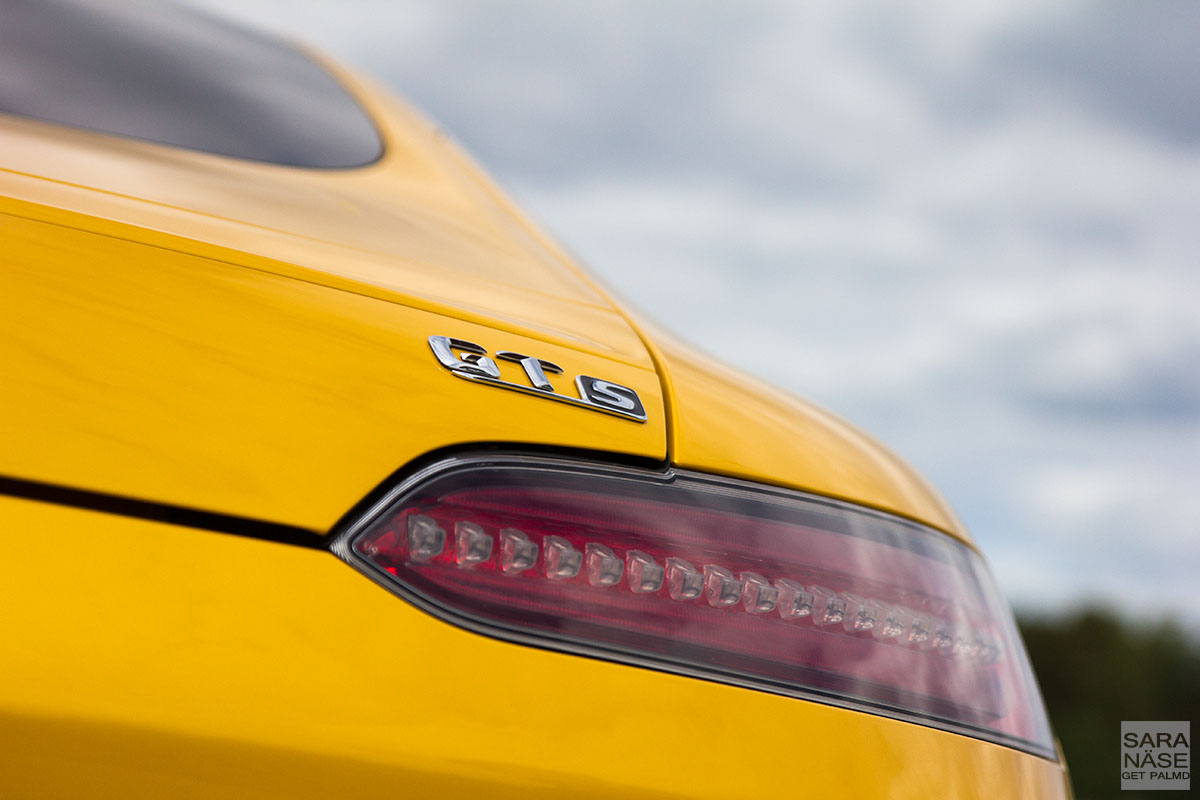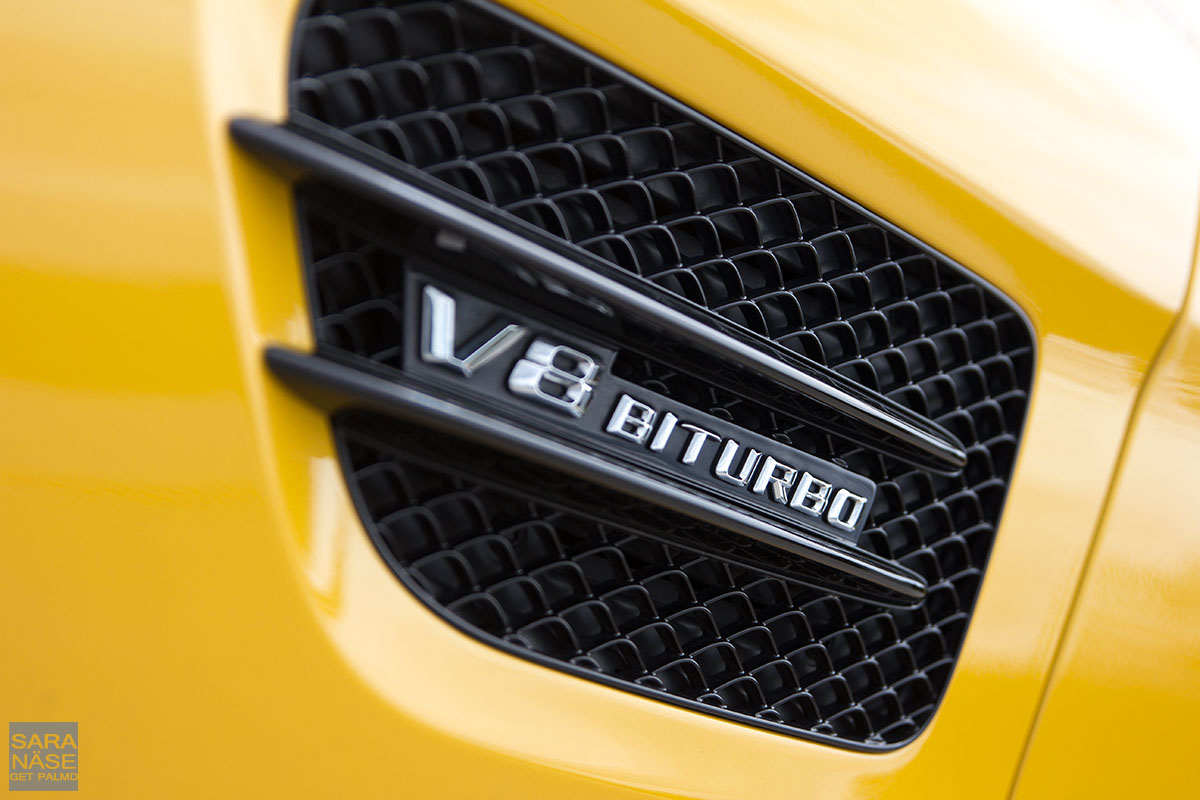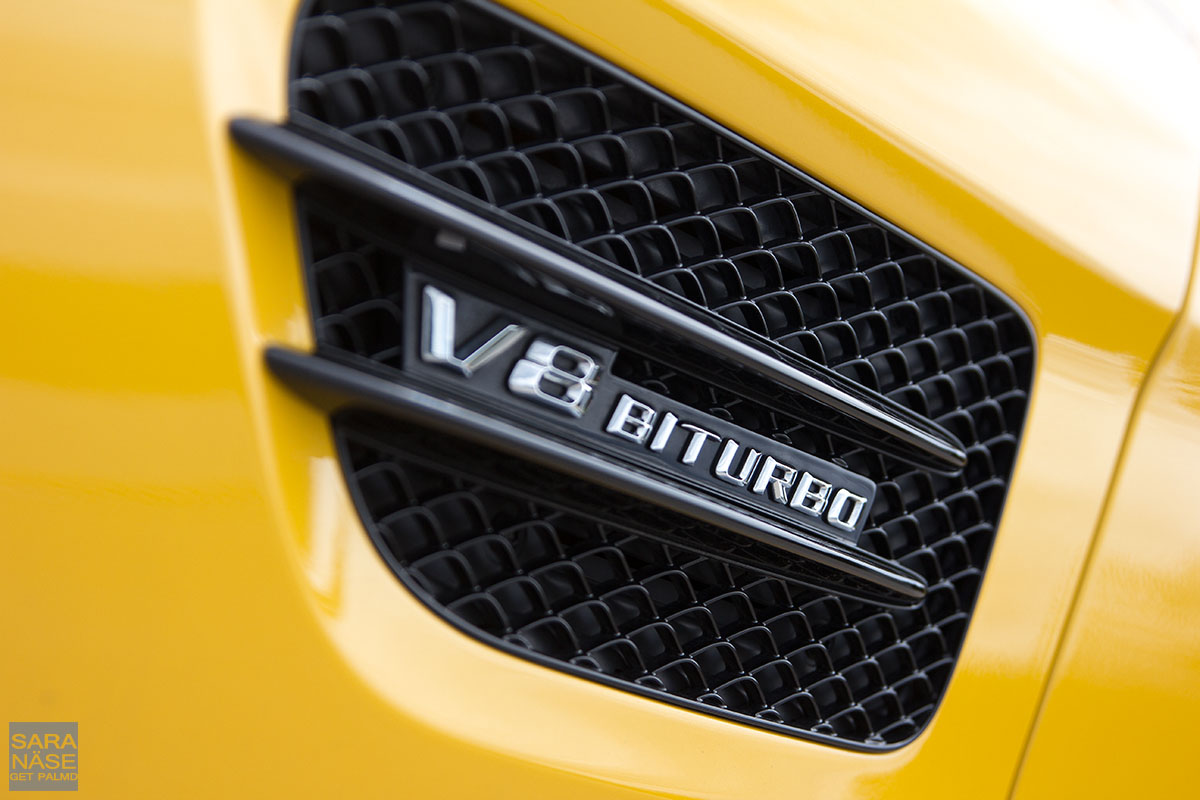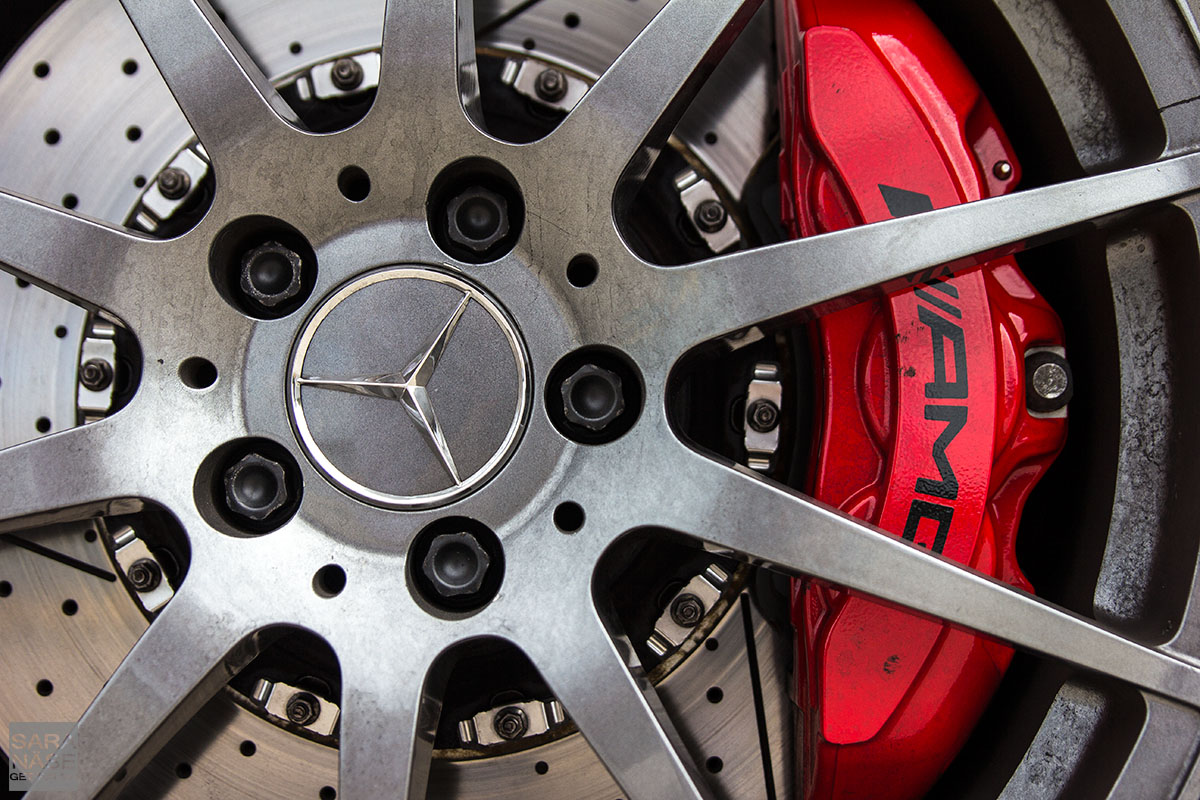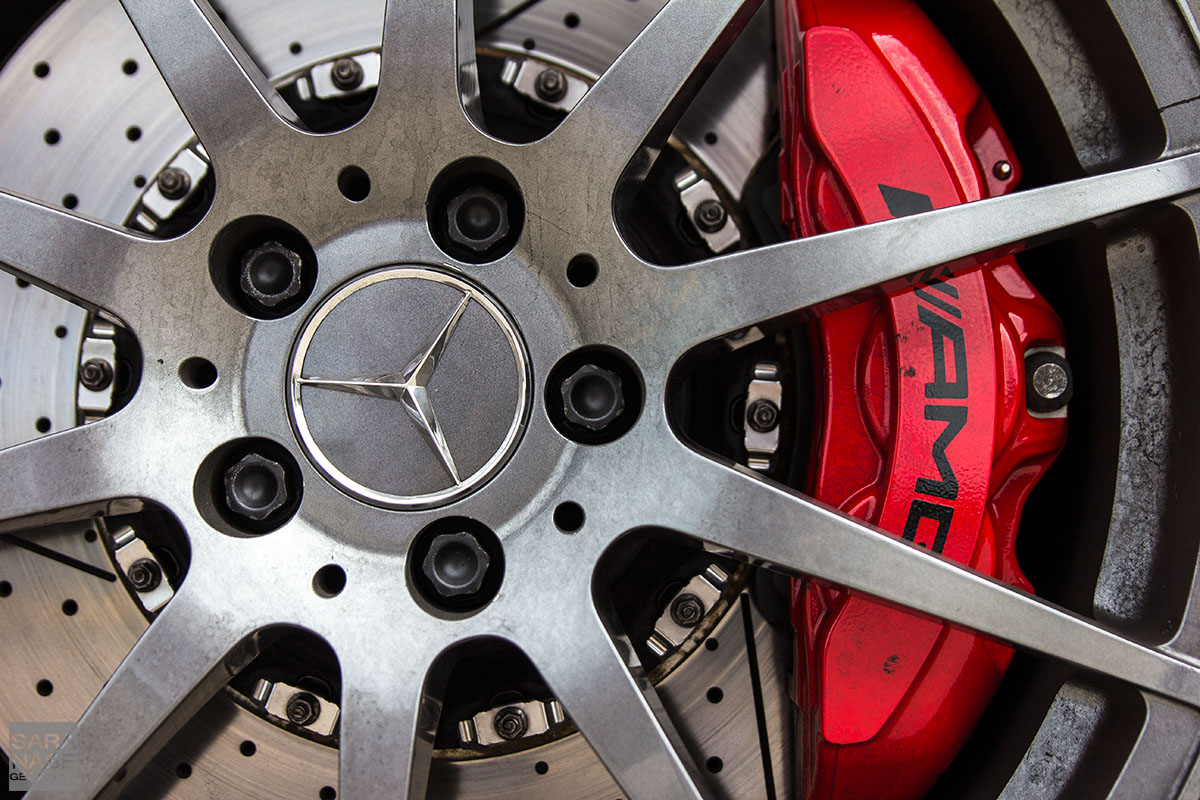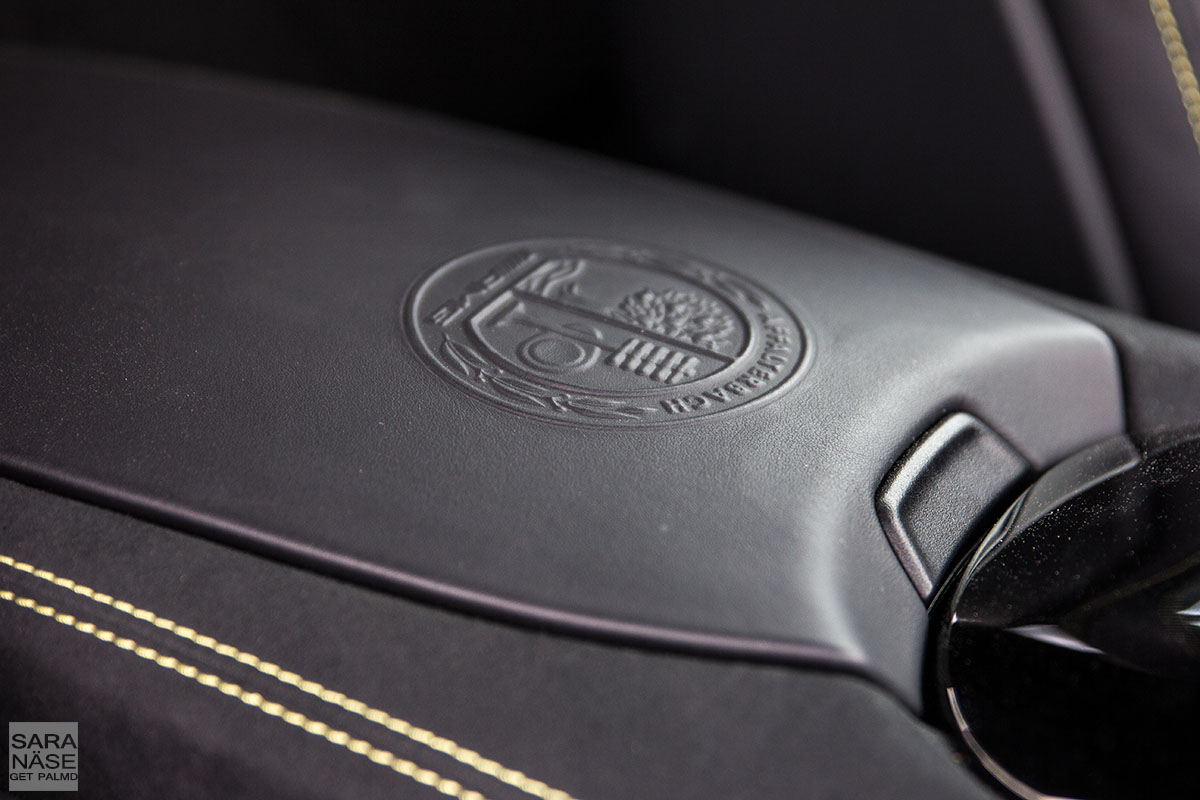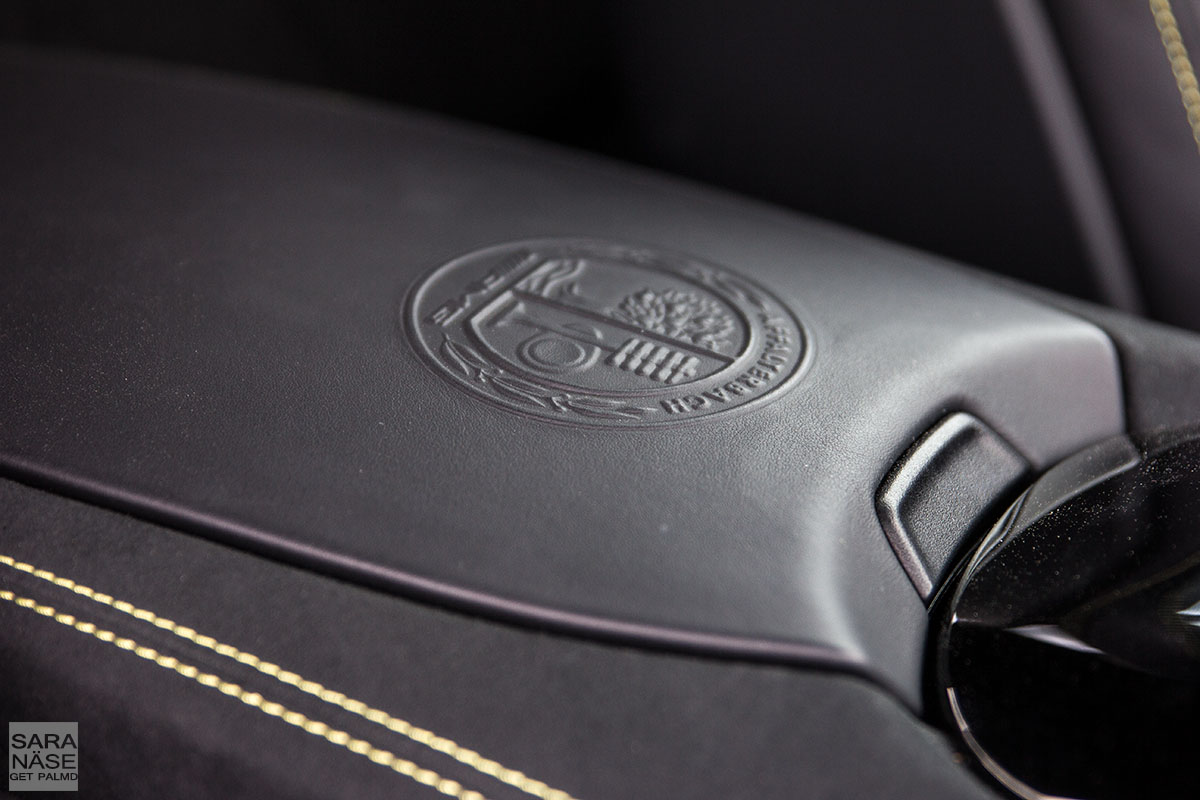 Despite my first hard judgement on the rear I in the end really enjoyed looking at the car from every angle. Even the rear grew on me, it is a special design but it suits this car. It turned heads everywhere and a car like this will never be a common sight in Finland because with taxes and some of the extras on this car, the price tag jumps up to 290 000 euros. I would never choose any other colour than solarbeam yellow for an AMG GT S, I think photos only show you half the truth and it is actually even more shiny and beautiful live. The fact that colour alone costs €9620 extra is not very nice but if you anyway plan to spend a lot on your dream car I do not think you want to save on the colour.
Watch a short video here, the full video will be uploaded to
my Youtube channel
so make sure you subscribe:
Very good first impression and I really hope to meet one again in future. For a road trip! ;-)