Driving roads in beautiful landscapes is one reason why I love Tuscany, but the other really is the good food I find there. The quality of the food and all the great new restaurants I find each time I am there. Again I have visited places that truly deserve a special mention here because of the food quality. Some previous recommendations in the same areas you can find in my post Good restaurant recommendations in Tuscany, but I have to keep on mentioning new nice places. This time three.
[ale_divider style="thin" text="textcenter"] Osteria del Ghiotto – Canneto [/ale_divider]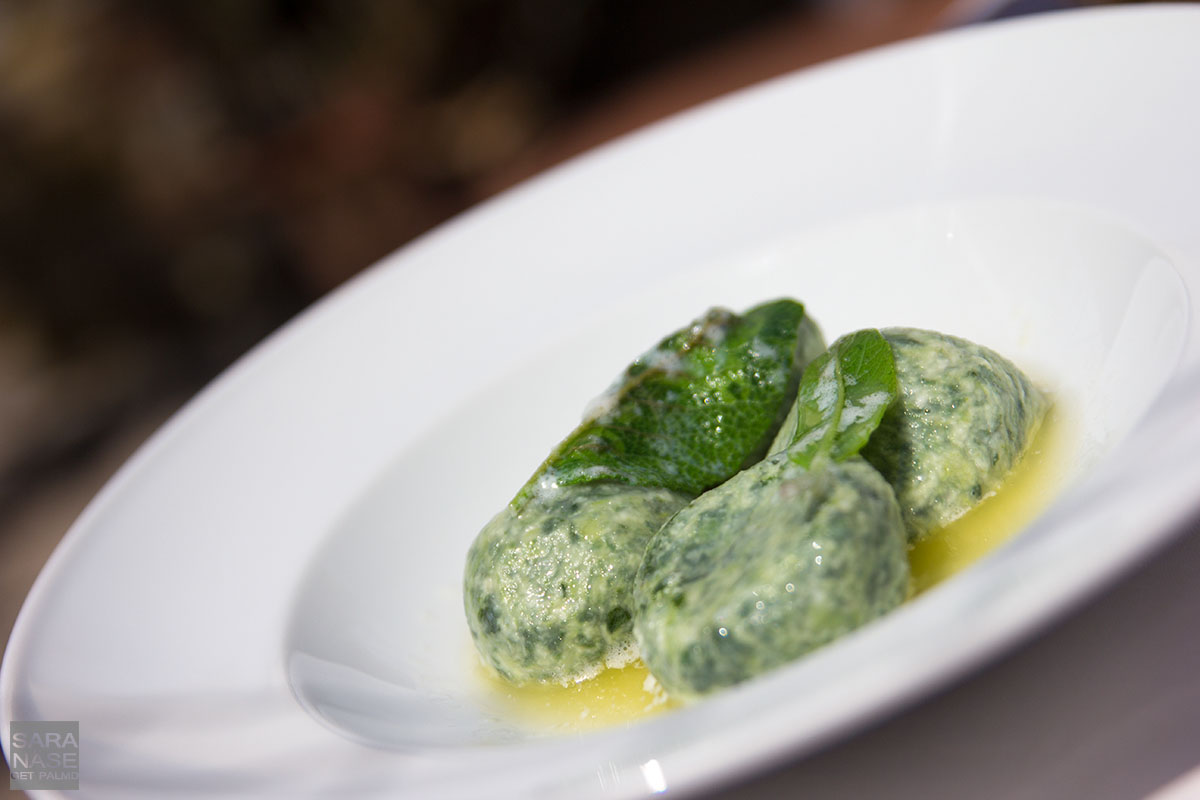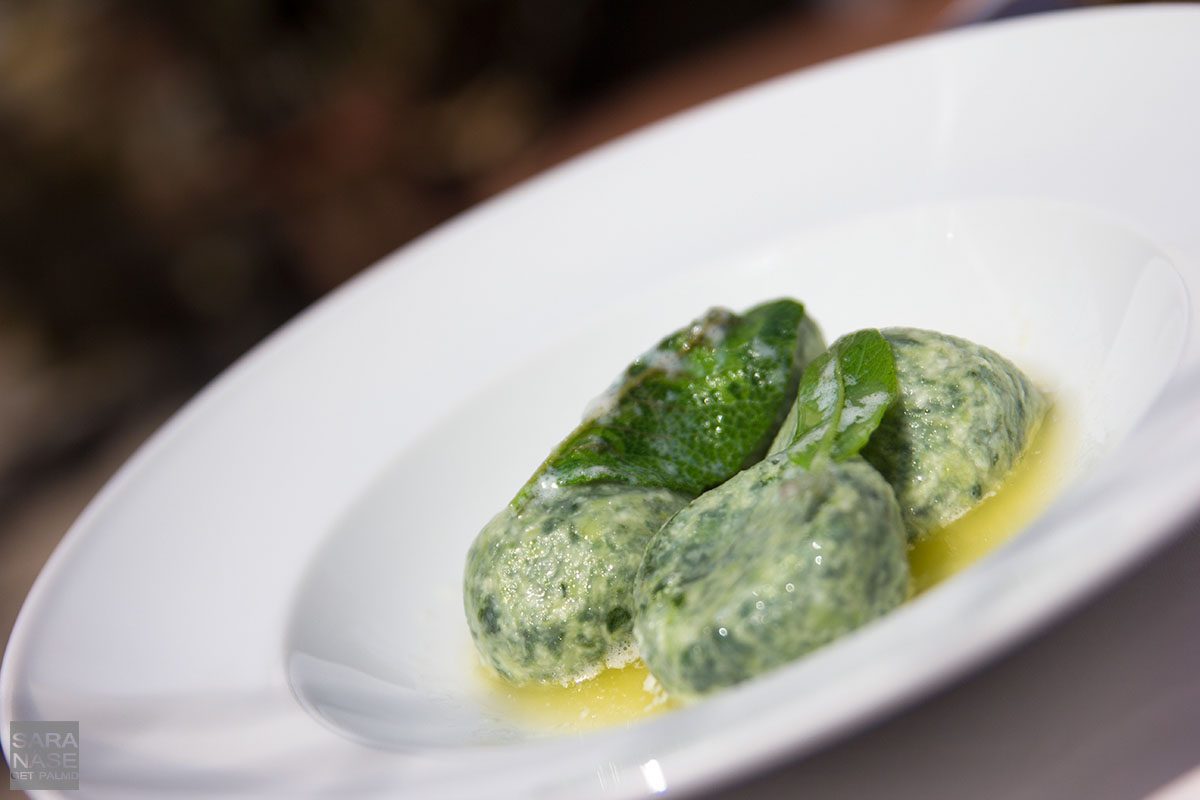 First up is Osteria del Ghiotto in Canneto / Monteverdi Marittimo which is a nice restaurant with a big outdoor terrace. From the street you can not immediately see there is a restaurant hidden inside the building, but when you walk up a few stairs you will be pleasantly surprised. The inside of the restaurant is not very big but on the terrace there are plenty of tables. On the day I was there the restaurant was fully booked and they had to turn away hungry people who arrived without reservation, that and Tripadvisor ratings says something about the quality of food in Osteria del Ghiotto. It felt like I almost licked my plates to not waste any of the heavenly things they served me – a place I will most definitely return to!
When you want to enjoy a beach atmosphere I recommend you Bagni Sirena Marina di Cecina for very good seafood (and a very nice owner). You are right on the beach here, take one step down from their outdoor terrace and you will be standing in the sand. I have been here twice for lunch and really like it. You can tell the owner cares about what he serves you and when he with enthusiasm – in excellent English, as well – explains the menu he makes the choice even harder for you, because you want to taste a bit of everything. For me, sitting there looking at the sea and listening to the waves hitting the beach, I will always choose seafood in Bagni Sirena Marina di Cecina.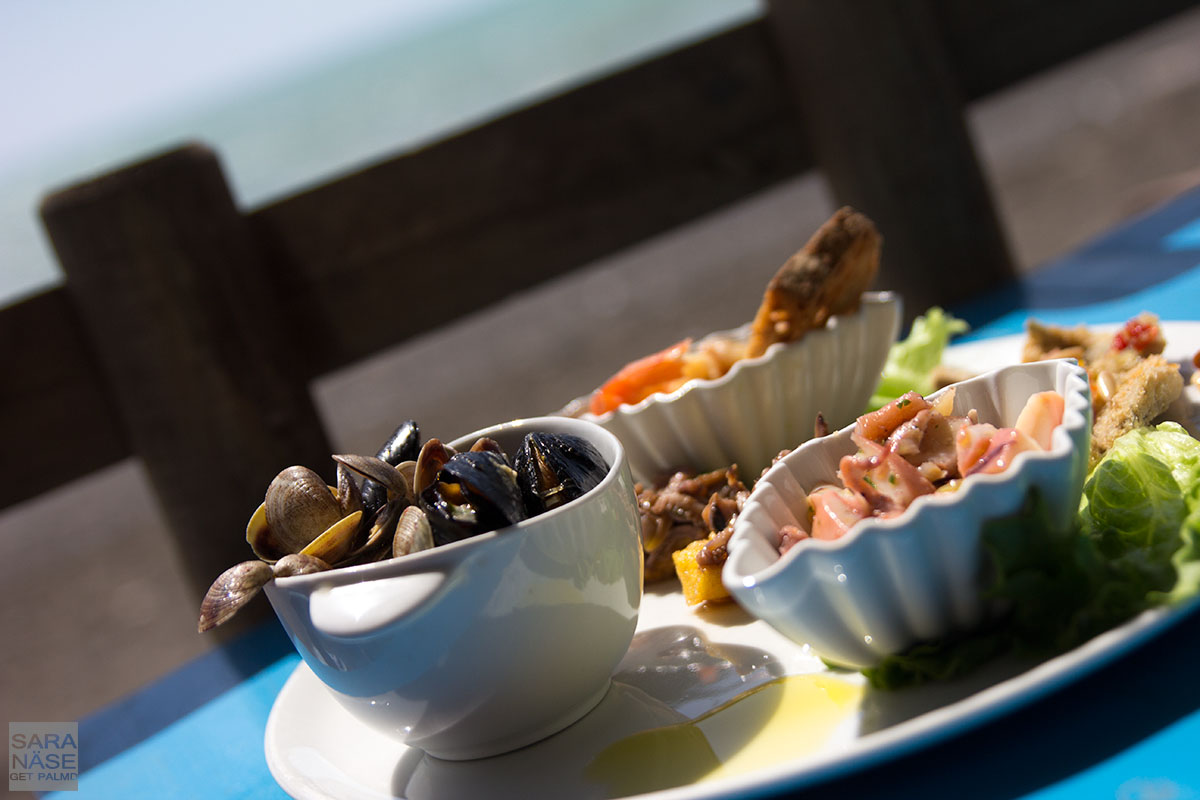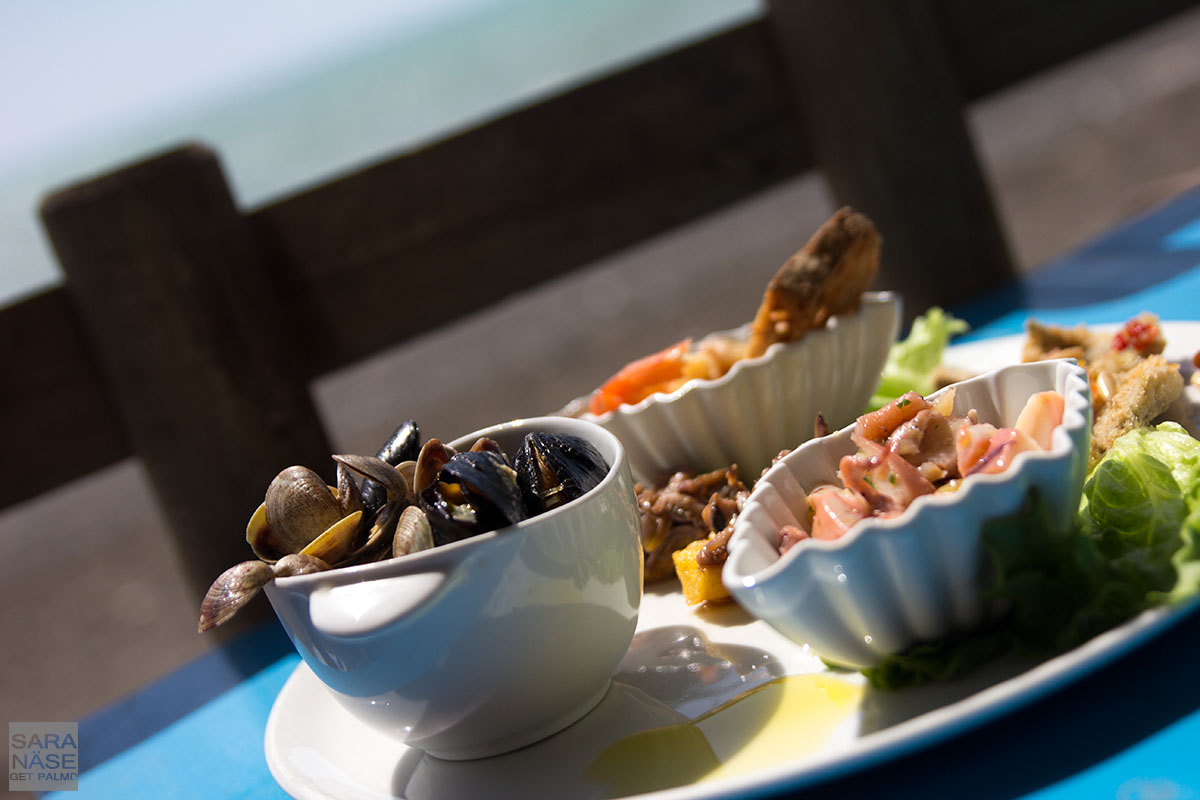 When it is time for dinner I can recommend L'Osteria del Pinzagrilli in Guardistallo. Guardistallo is a beautiful village but there are some quite tight turns moving around the village with a car, so I was just happy that the GT-R was parked in another location and we drove in with my friends car.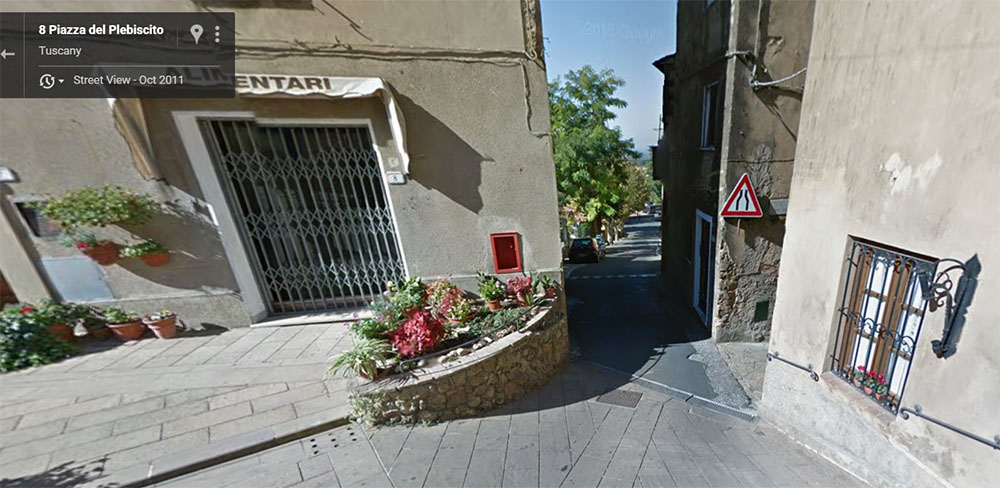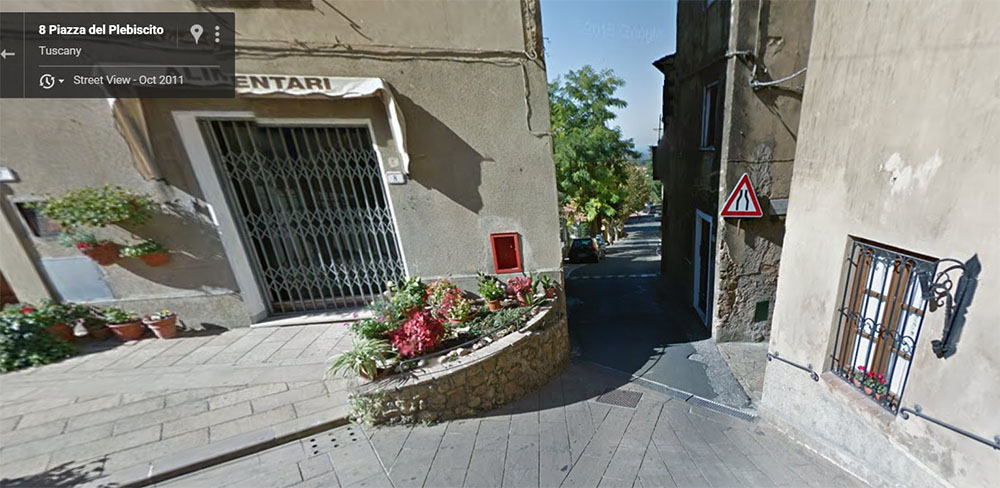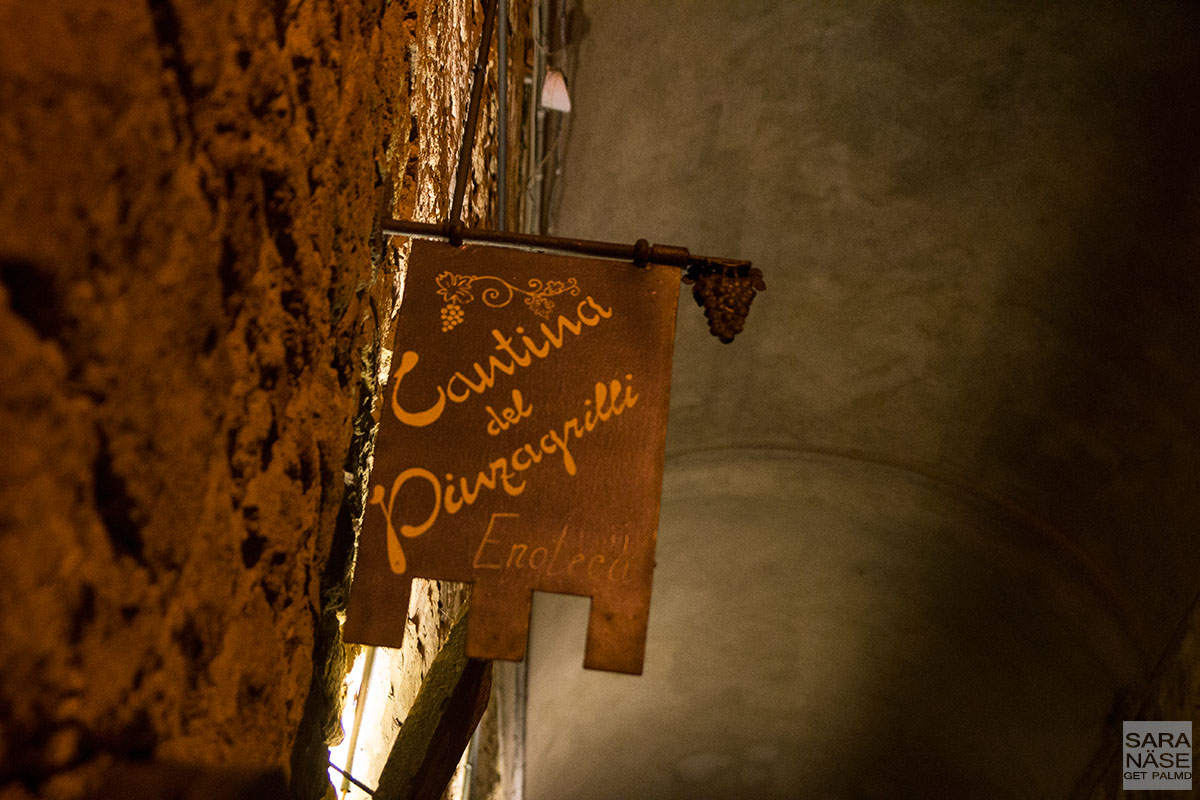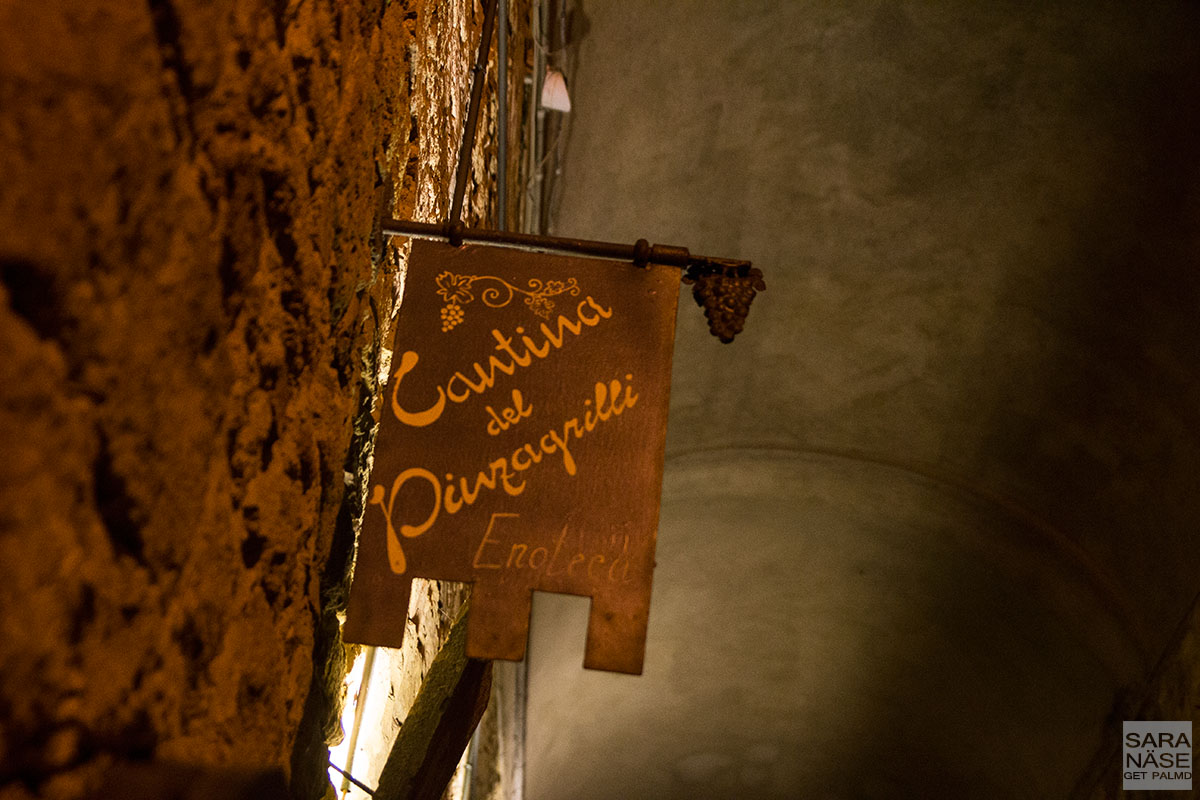 On the narrow alley leading to the
L'Osteria del Pinzagrilli
you also find the family's wine bar "
Cantina del Pinzagrilli Enoteca
" down in a cellar, where I one evening before went just for drinks and snacks. In this wine bar some of the tables are placed over a glass floor so you can have a look at old wine bottles that have been there for ages. For the wine lover definitely a nice place to stop by, maybe start there with some appetizers and after walk a few steps down the road to the restaurant for dinner. The hot sausage wrapped in cheese that comes shaped as a small christmas cracker… I will never forget that taste, heavenly snack from the wine bar.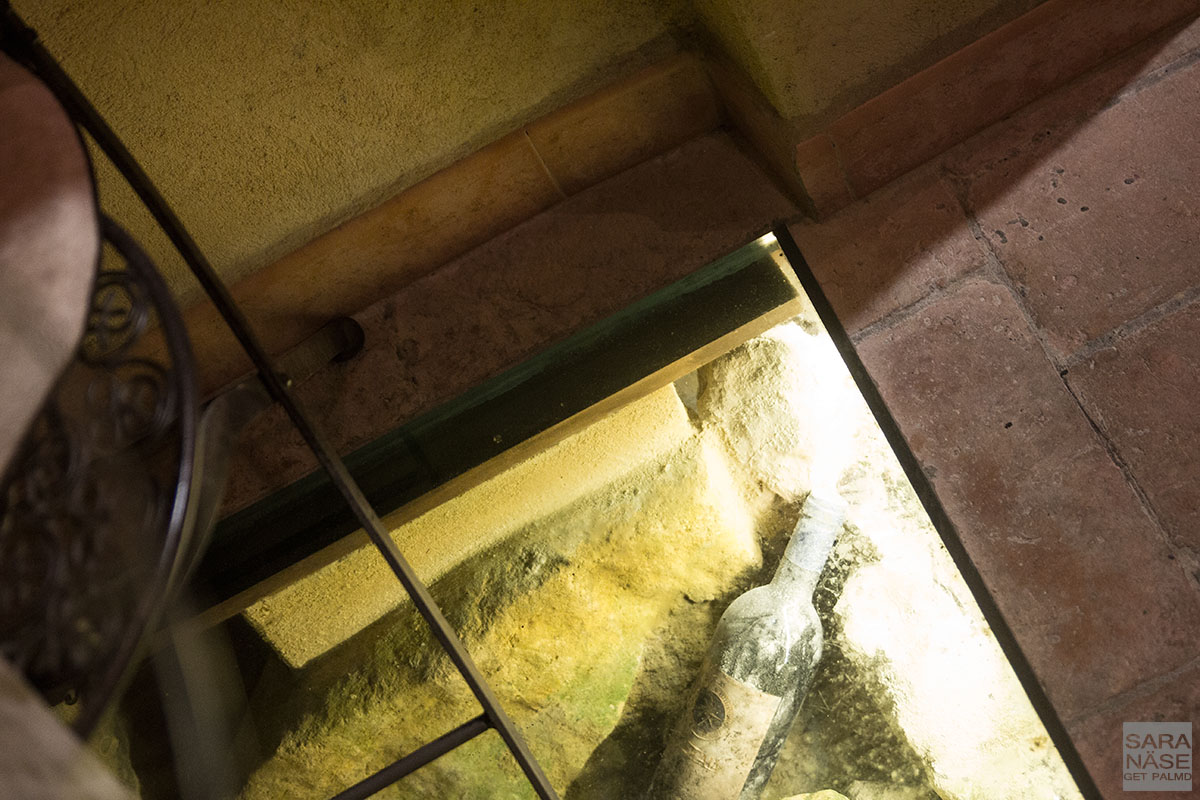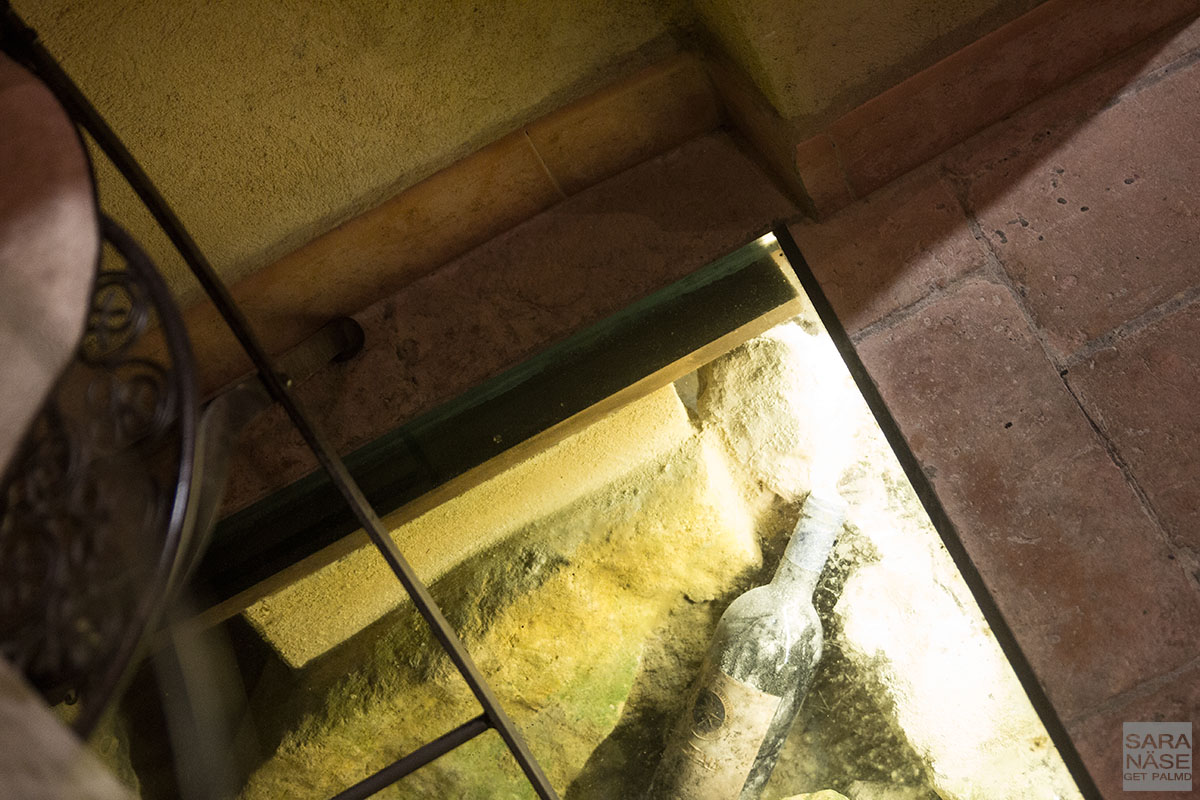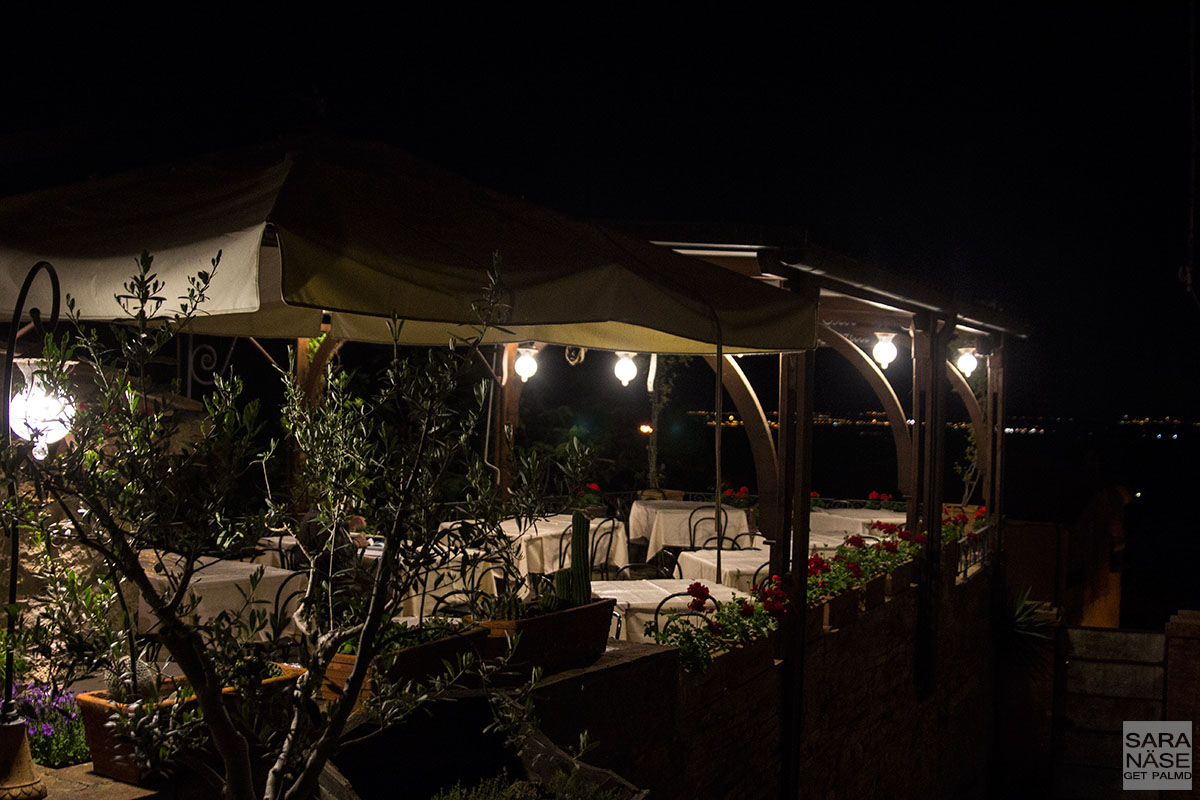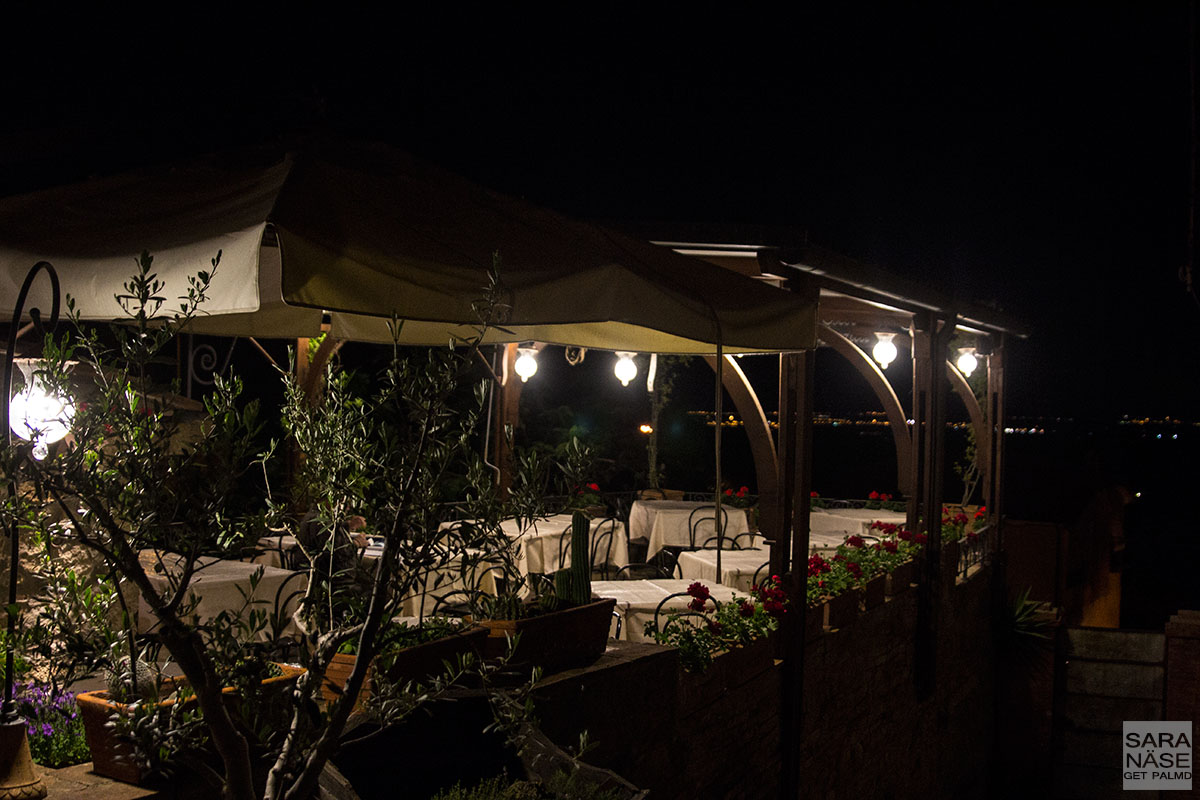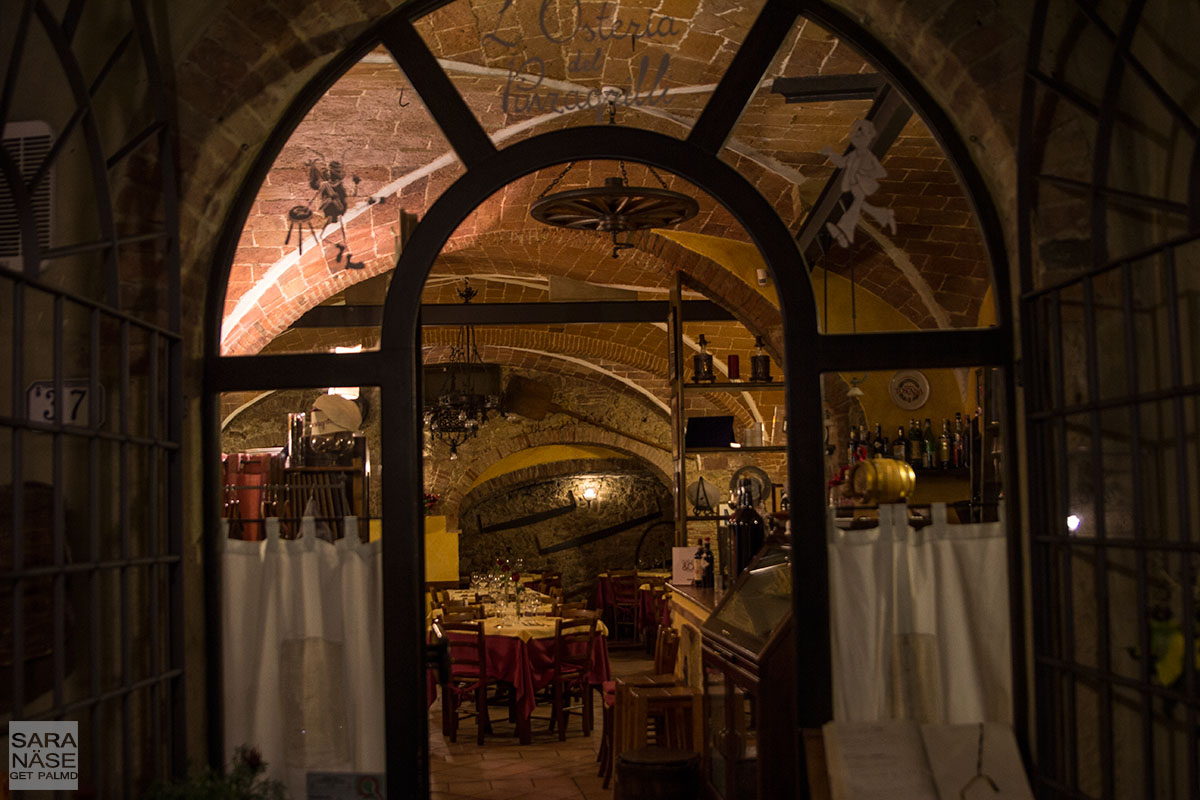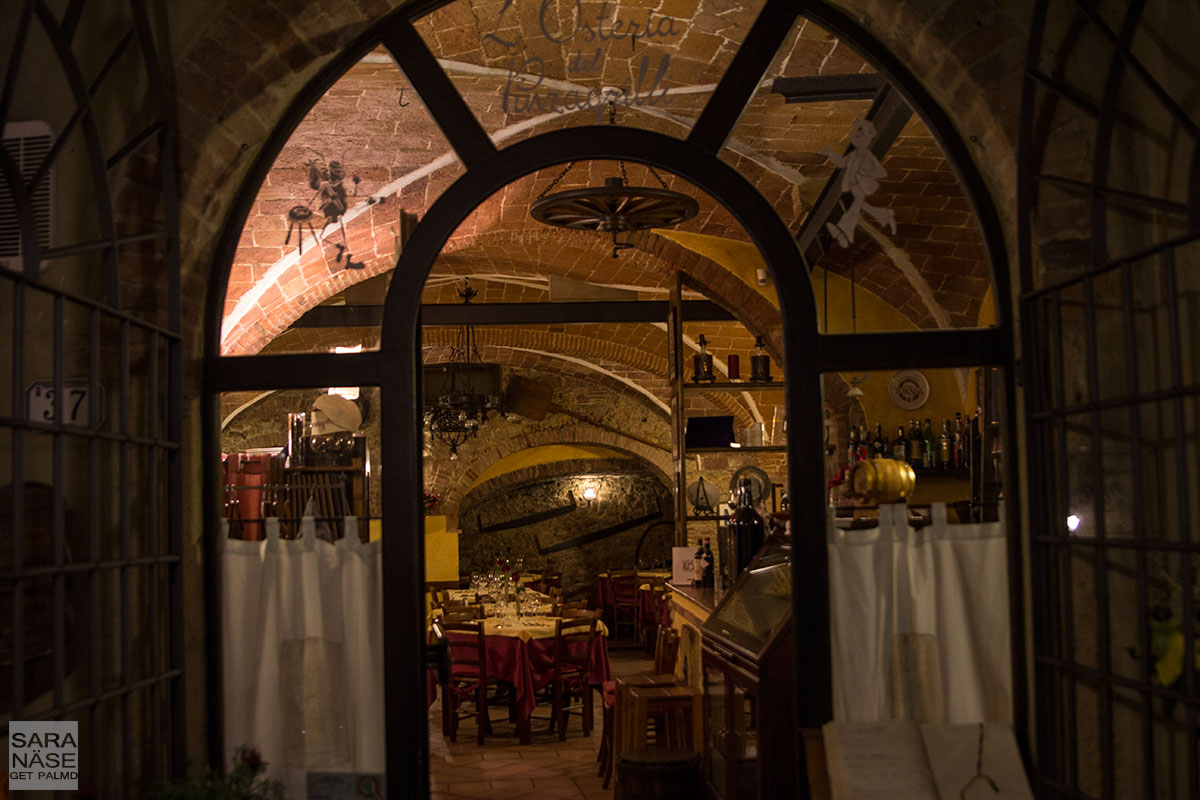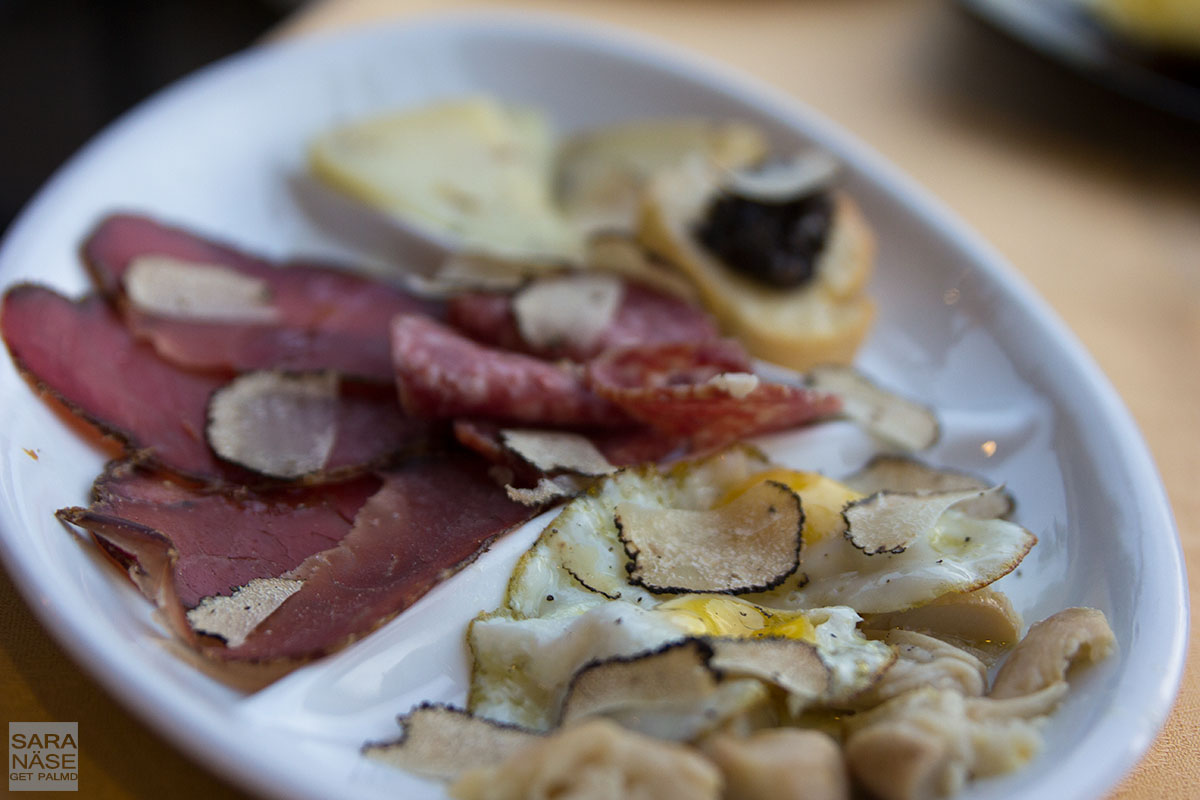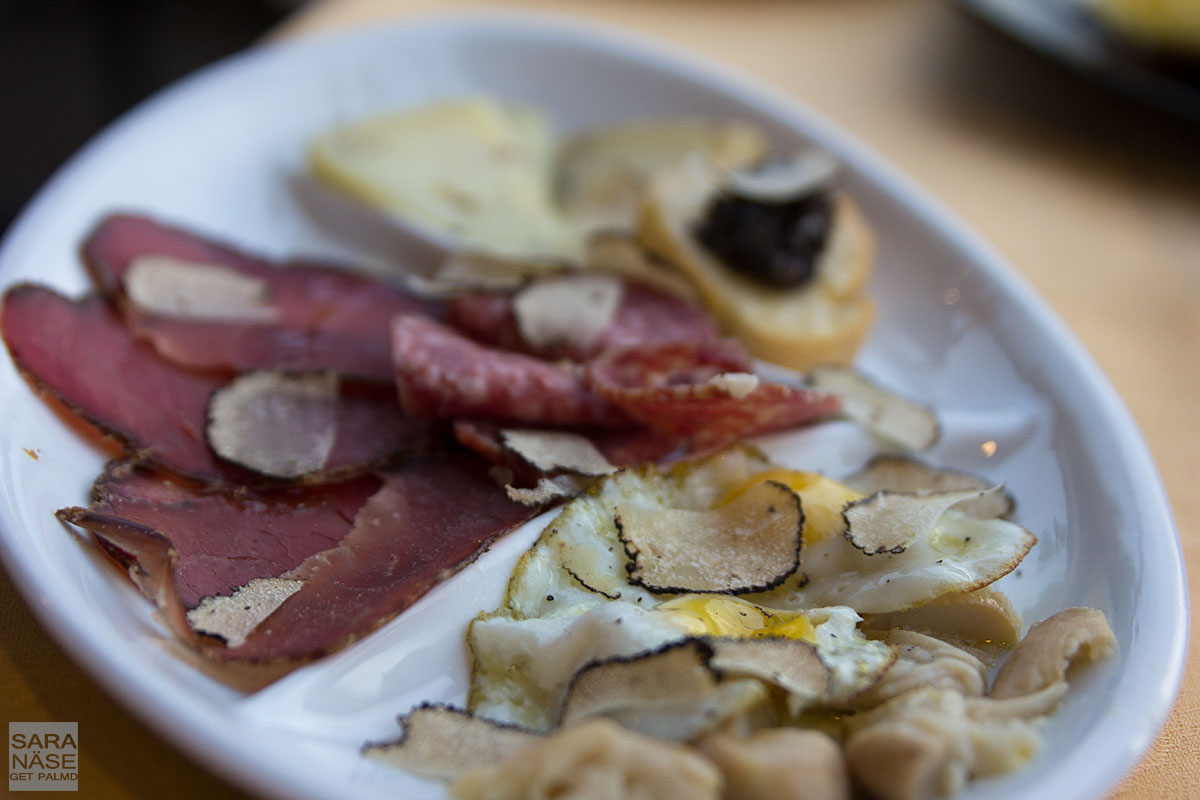 No need to go home hungry in Tuscany!