When I found out Lotus Finland had ordered another Lotus Evora 400, this time a red with an automatic gearbox, I was quick to tell them I want to shoot it while I am still in Finland. Last year I test drove the manual Evora 400 that was black, you can read about it here. Now I wanted to find out how they compare.
Well, my choice would be the manual. I probably made that decision already before the test drive, because in my mind you really can not buy a Lotus, which is such a driver's car, with an automatic gearbox. However I do not think the one Lotus offers for the Evora 400 is that bad when it comes to shift speeds, I thought it was nice to drive. But the limited-slip diff you get as standard in the manual is not available for the automatic at all. That might be a deal breaker for many – especially those who want to go on track, or drive in winter.
With the Evora 400 daily driving is made easy, and I really think it is much closer to the comfort level of a Porsche Cayman than the Exige – the Exige is not even close. At low speeds the Evora 400 is easier to manoeuvre than an Alfa Romeo 4C, because the Evora 400 comes with power assisted steering. Evora 400 is the car that Lotus needs in their model range to attract more buyers – new buyers, people who maybe did not even like Lotus before. Because the world is full of people who think it would be ridiculous(ly uncomfortable) to daily drive an Exige. And these drivers are the ones who might be positively surprised if they test drive a Lotus Evora 400 instead. You get the Lotus driving feel, you get an engine that has mind-blowing sounds, you get a car that looks quite exotic, and it is a major step up in comfort level if you jump in an Evora 400 from an Exige.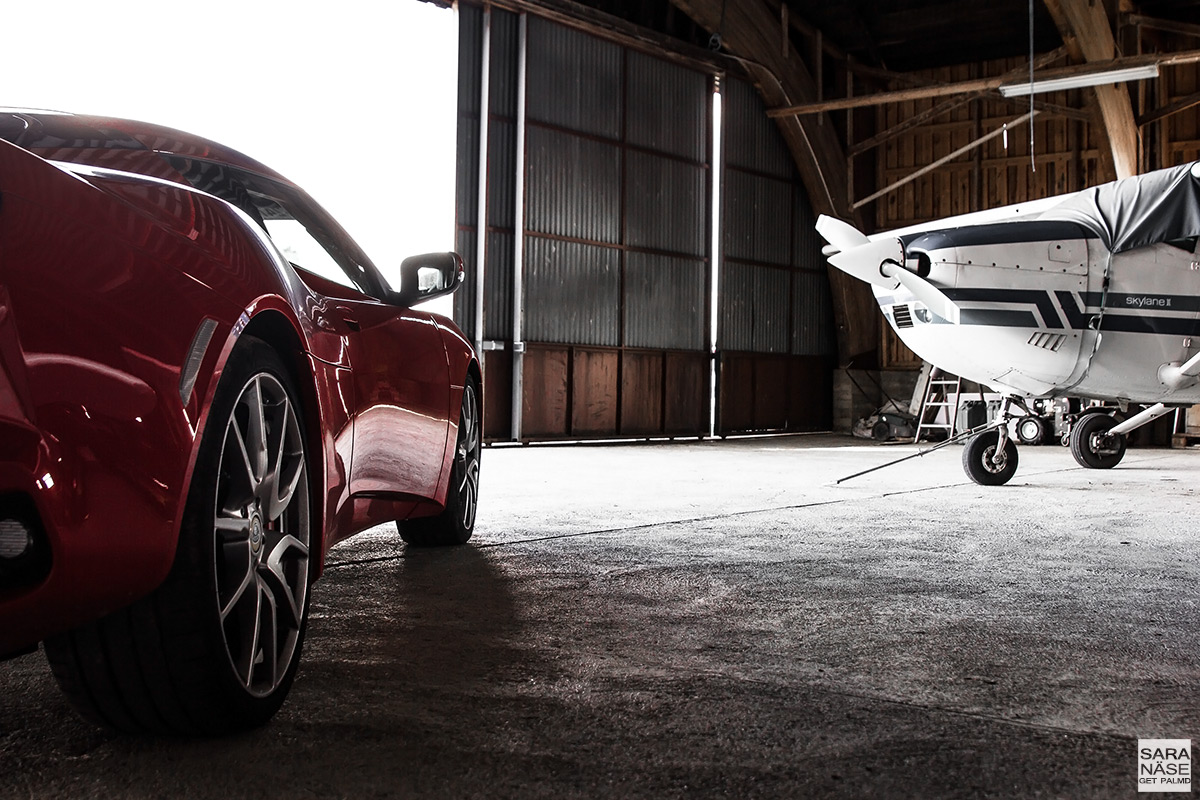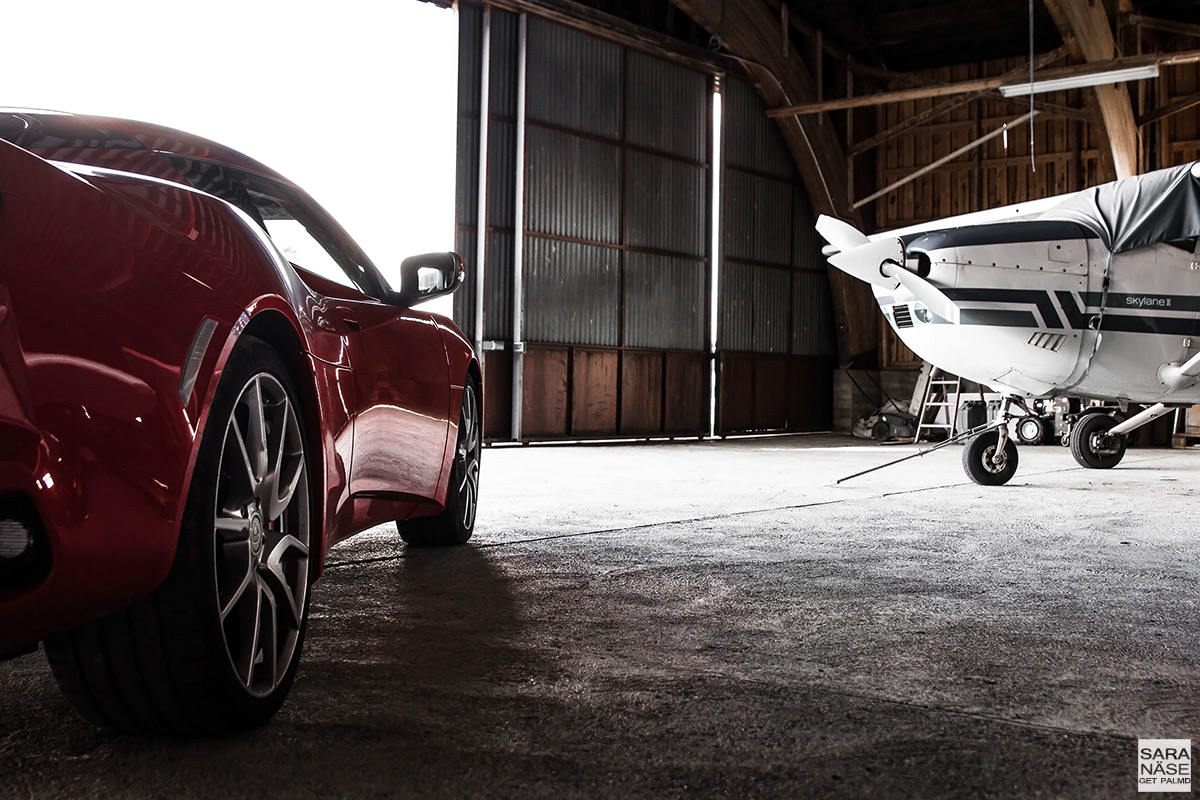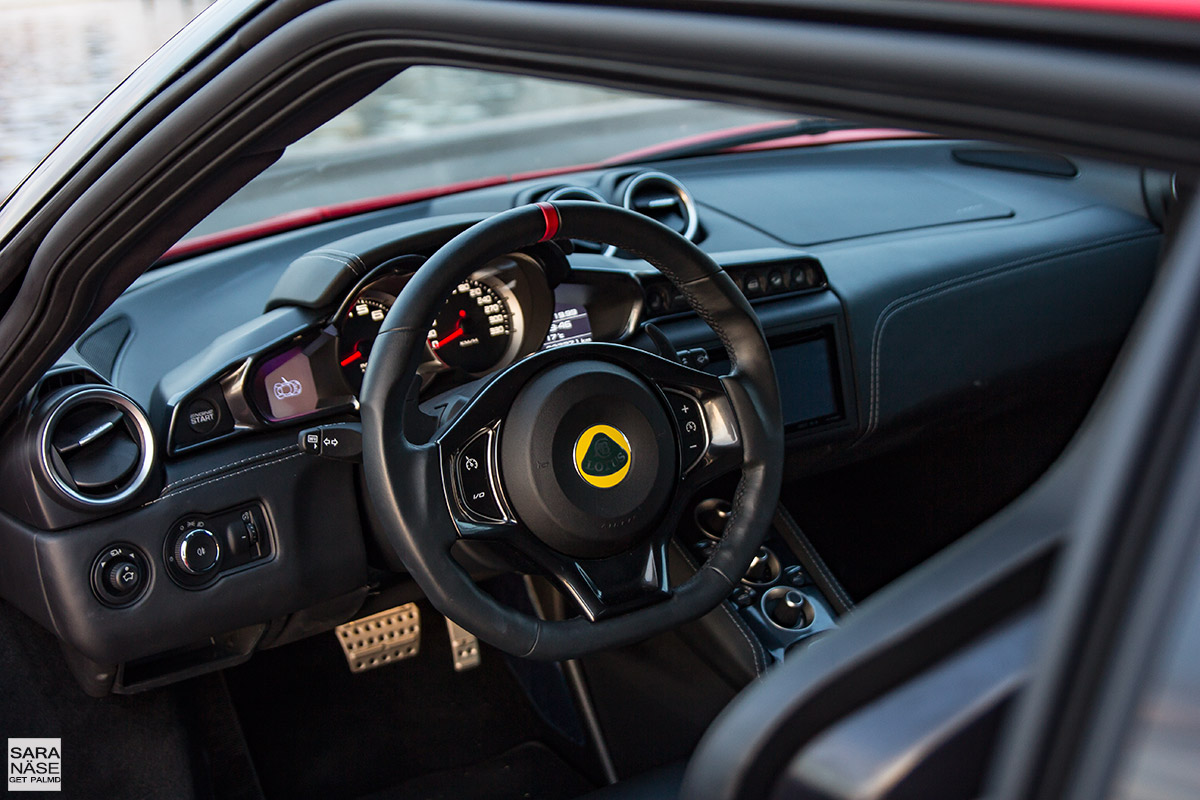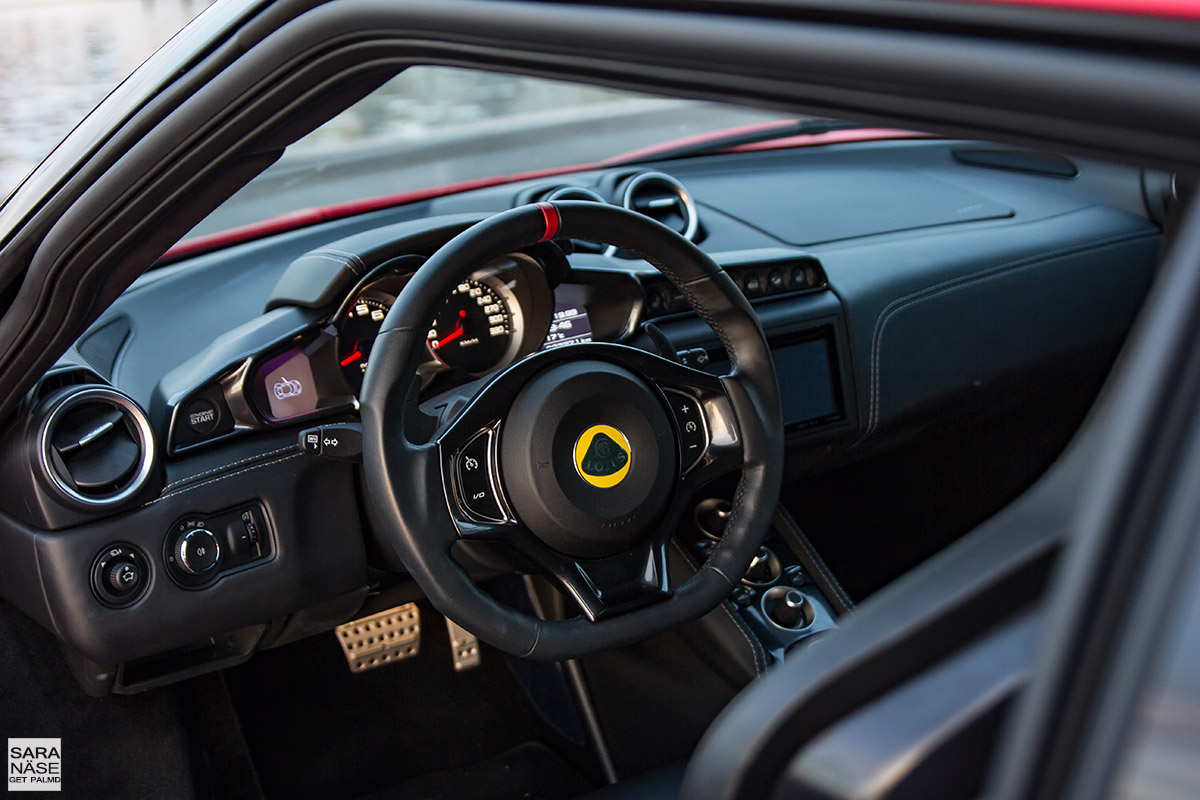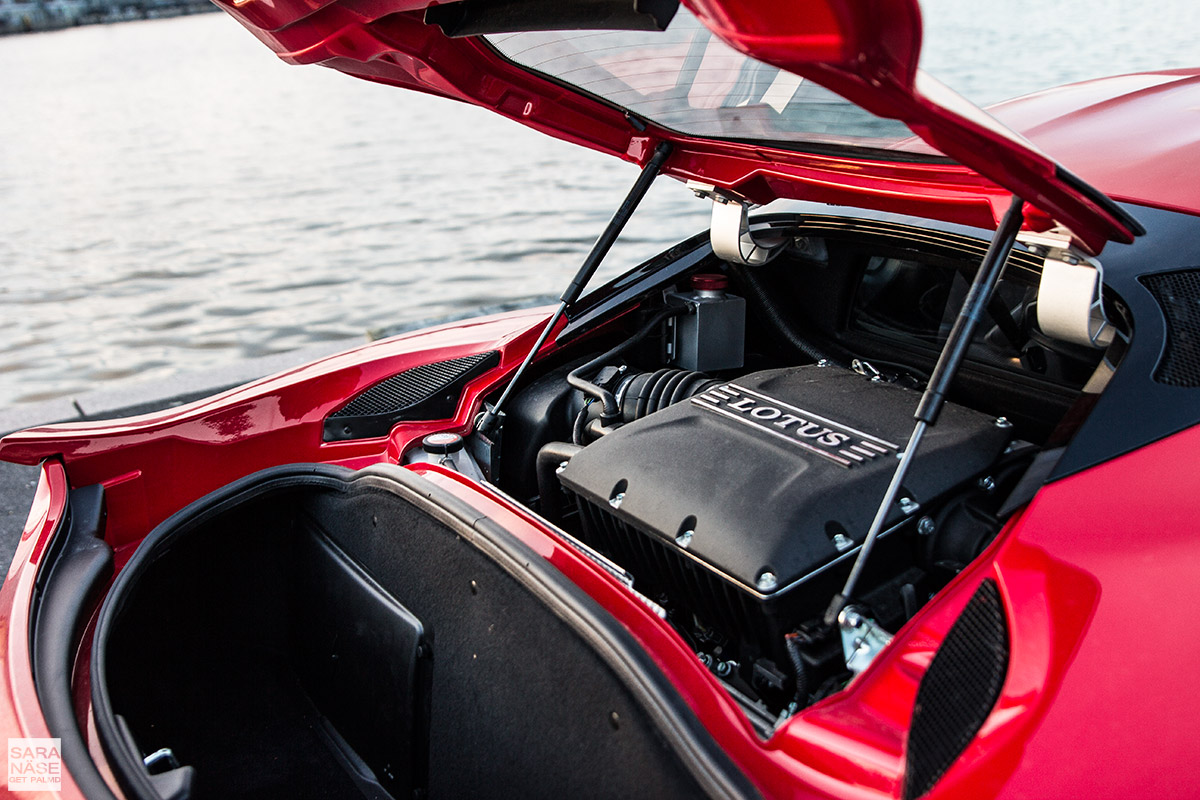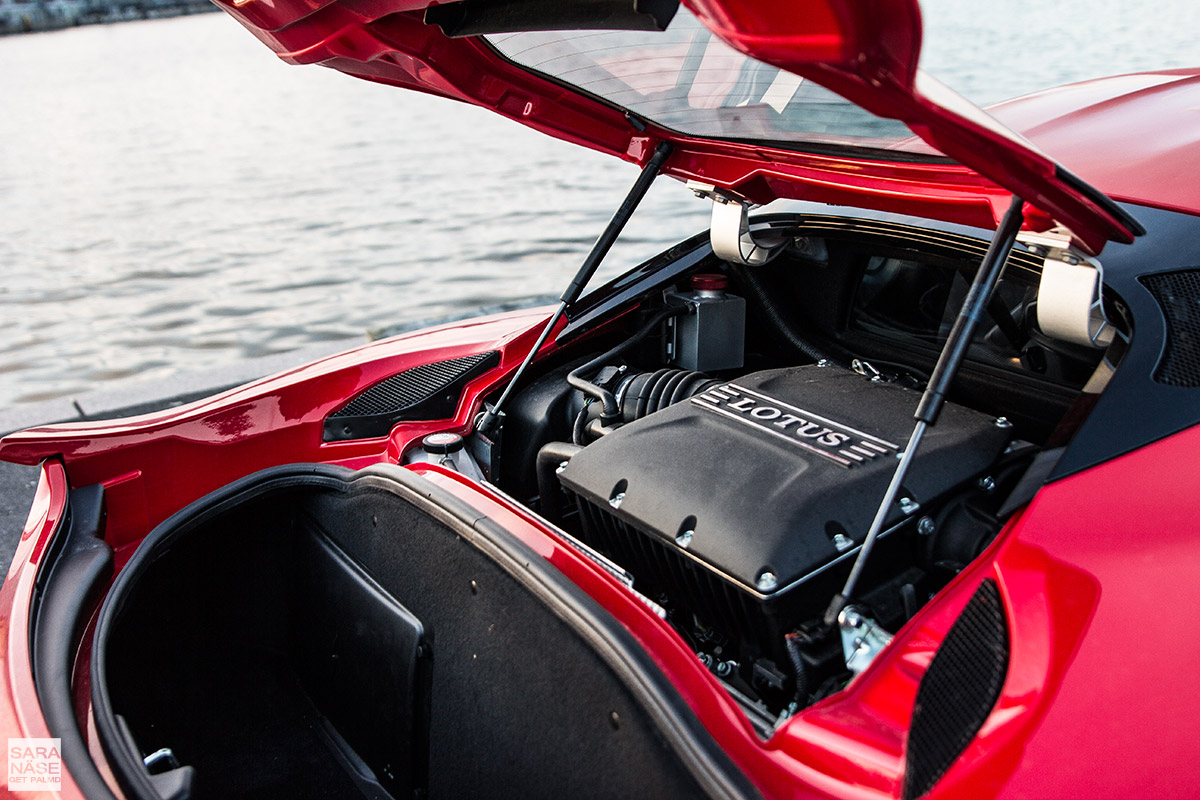 When I say mind-blowing sounds I need to tell you that I took the car to an airport for a photo shoot – thank you Räyskälä Airfield for letting me use your grounds. I thought it would be nice to shoot the car in a hangar (I was thinking back at the BAC Mono photo shoot I did). Then they gave me green lights to take out the car on an empty runway to shoot a few panning shots – fun, until they told me the car is too loud. "We will get complaints if you continue", they said. "How loud is that, 140 dB?! You can probably hear it kilometres away". I smiled, said I am sorry and thank you, and drove home. With the active exhaust on, of course, what else.
The Lotus Evora 400 is very loud if you have the active exhaust turned on, and keep the car at high RPM. The good news is that the exhaust noise level is independent from the other settings, so you could be in Sport mode and have the active exhaust turned off. You could even be in Race mode and do the same thing, which means you can actually take the car on race tracks with sound regulations. However if you drive it in the standard Drive mode at moderate speeds the sound will not disturb you, or the people around you. So anyone who says it is too loud for everyday use will appreciate the fact you can restrain the sounds with the push of a button, without the need to ever slow down.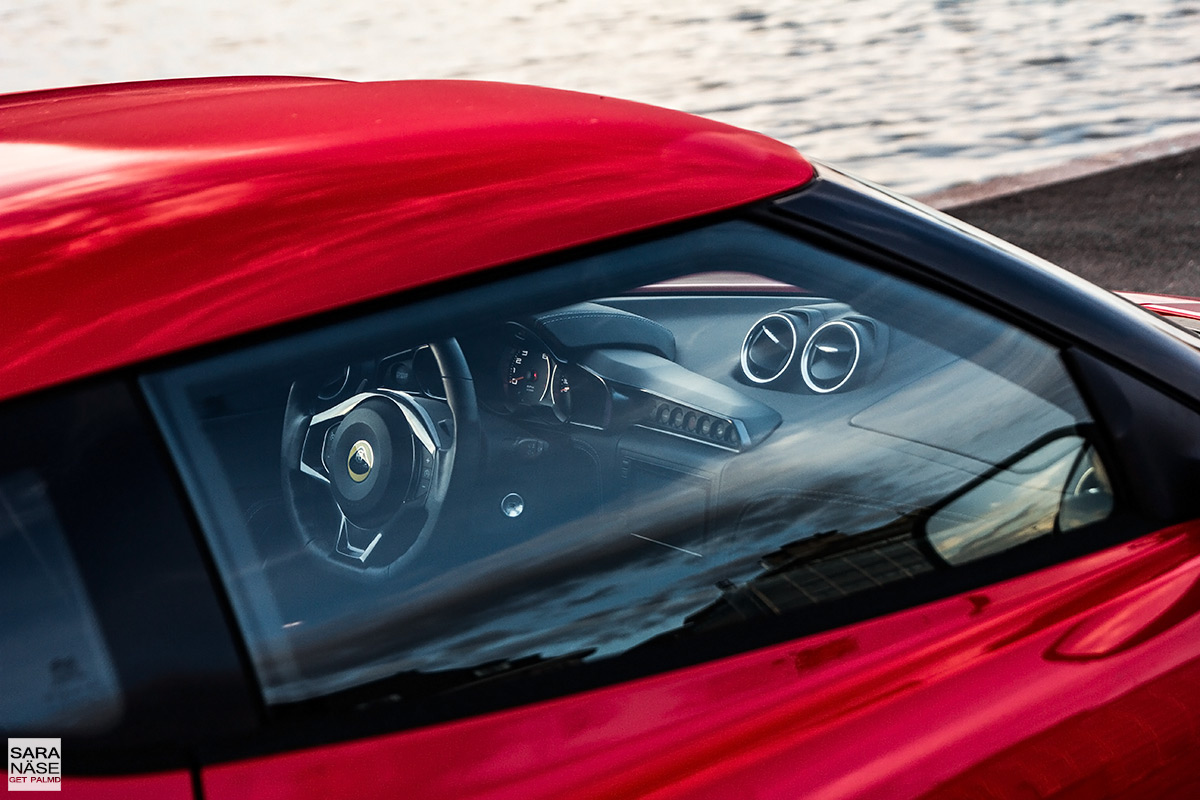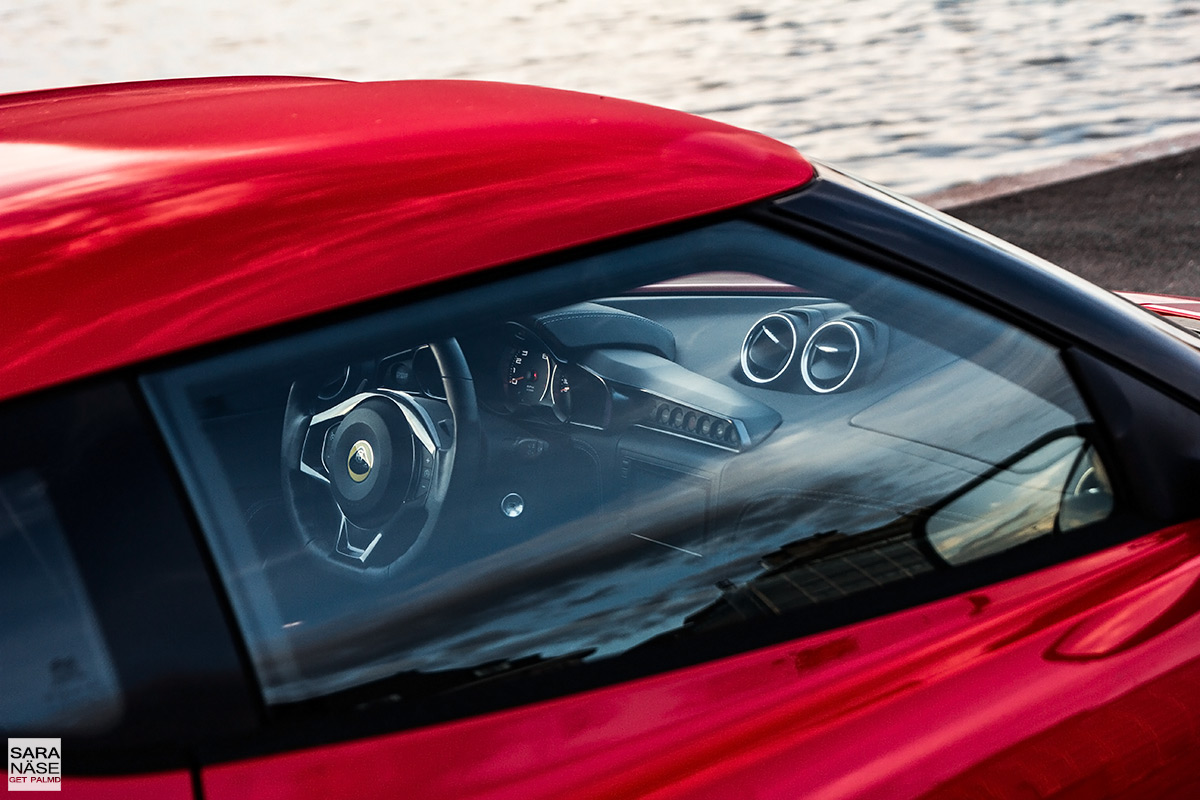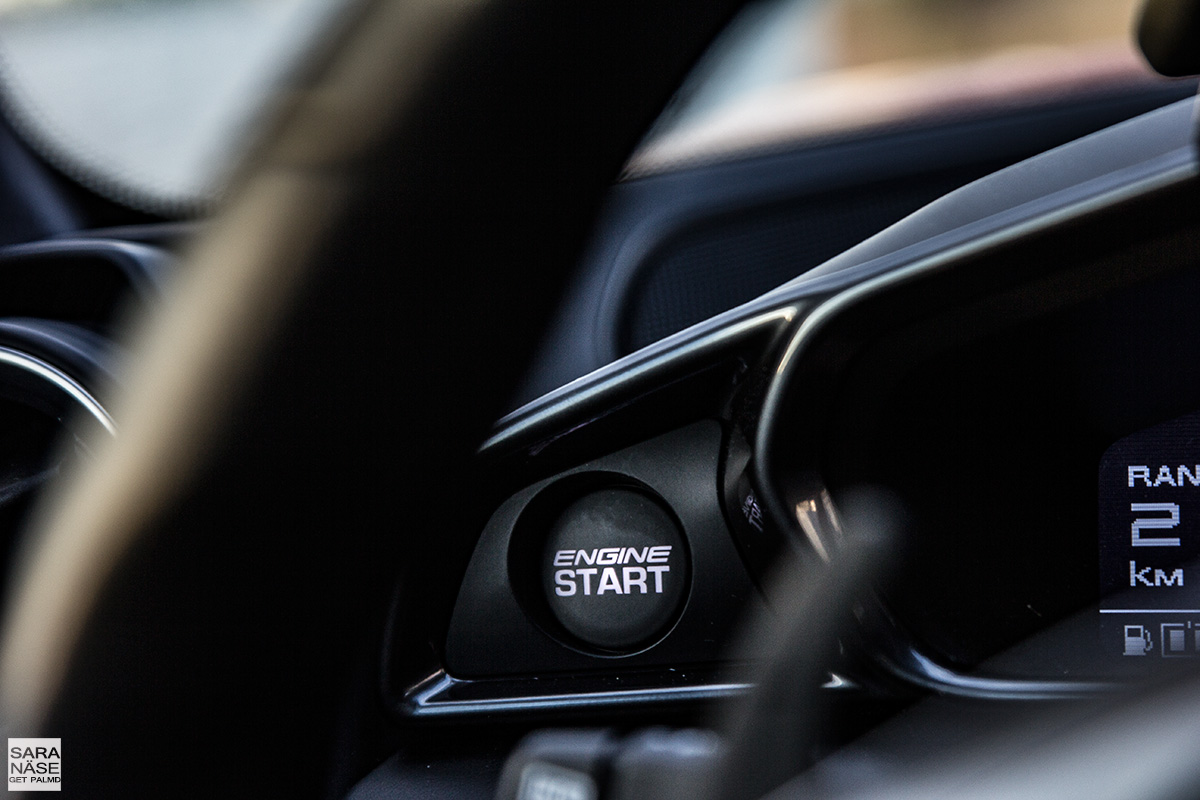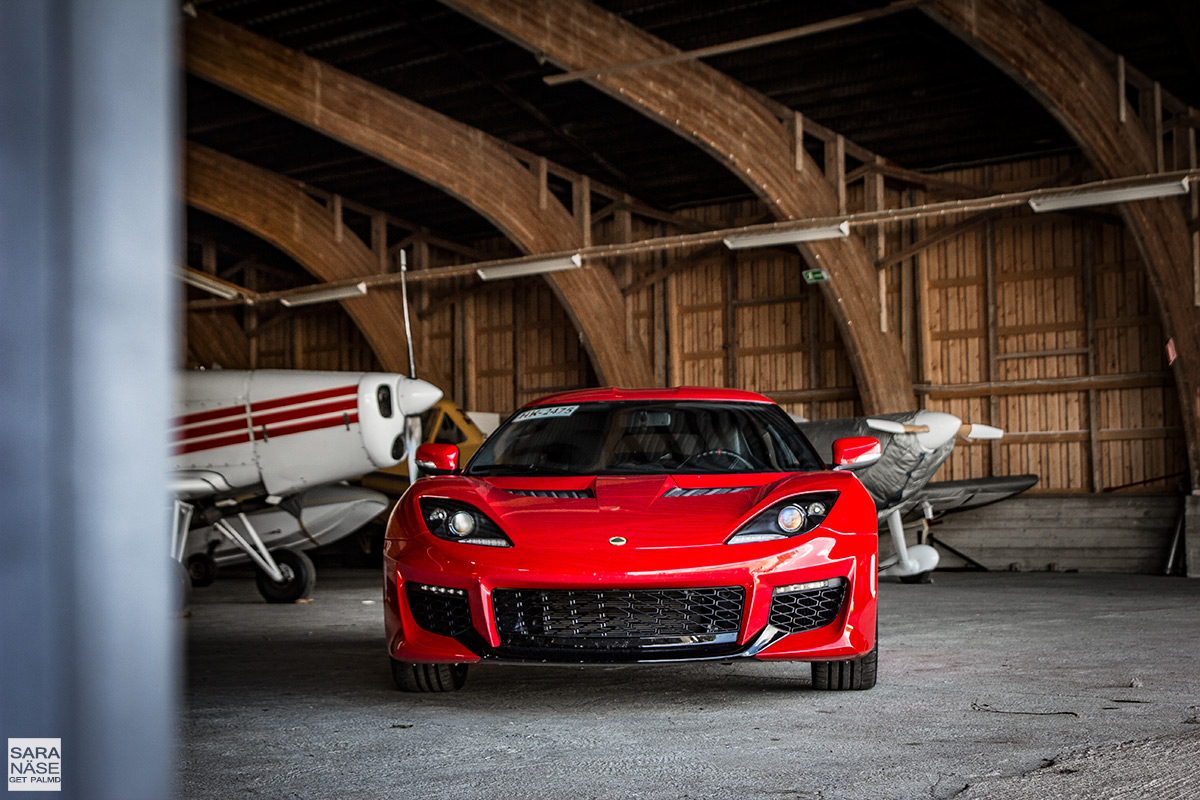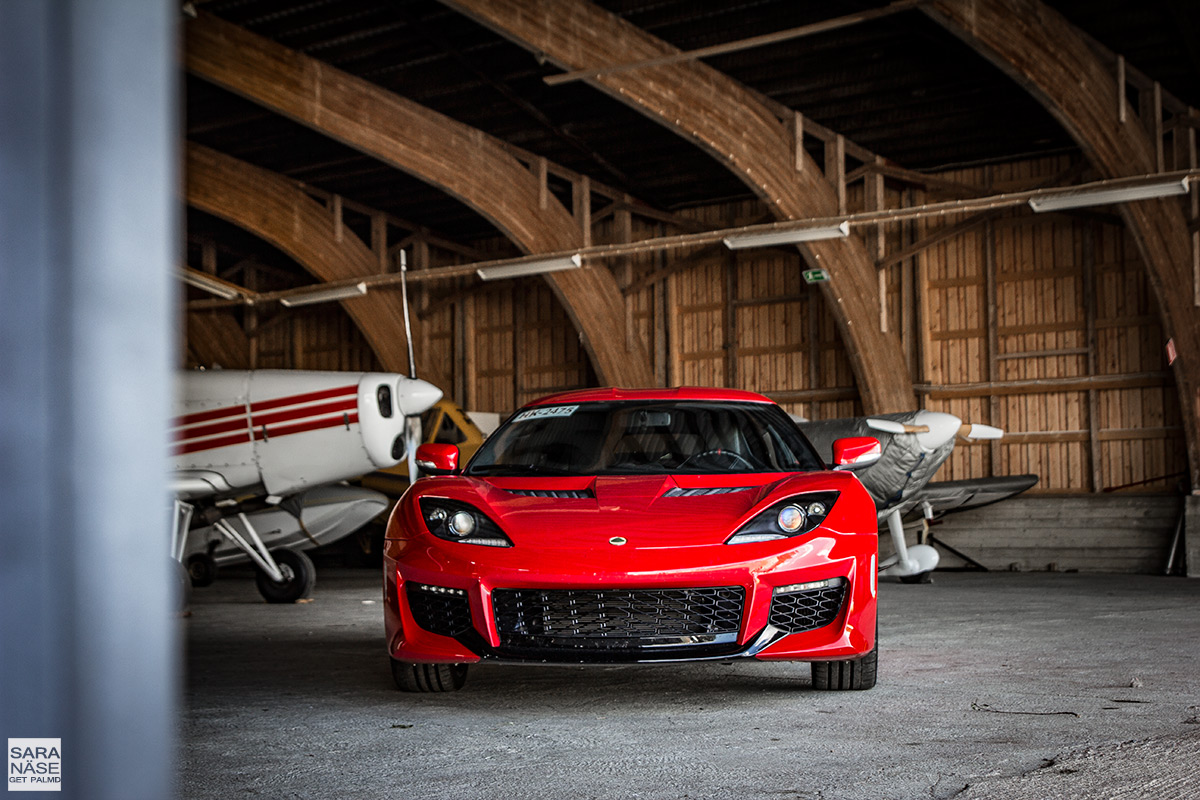 I also said you get a car that is exotic. In other European countries Lotus is a more common sight on the streets, but definitely not in Finland. "We thought it was a Ferrari" was one comment. When I stopped by the side of a quiet country road to shoot some photos, I had three drivers in their cars stopping to ask me about the car – and I was there only for half an hour. It was the same when I drove the Exige, these cars bring out the chatty side in Finns. If you drive a Lotus Evora 400, you will be approached by people. If you are a woman in a red Lotus Evora 400, even more often. "Hmm, who is that lonely woman… wait, is that a Ferrari she drives?!" – and then they do the U-turn ( ;-) ).
It looks like a small supercar, it drives like a small supercar, it sounds like a small supercar – and it makes a lot of sense to daily drive one. I can not say the same about the Exige, or even Elise, because you need to have a special mindset to think it would be fun to do everything in those cars. And with everything I mean it could be a drive up on Stelvio, followed by a track day at your nearest race track, and after that a few hundred kilometre home on the highway on a hot day, and the next day you have to go to the city and crawl at low gears through traffic jams and finally parallel park it in a tight spot outside your office. Daily driving a car can involve so many situations many people would not want to end up in with an Exige, or an Elise. They might do it once, even twice, but if you need to repeat things week after week many people are starting to request an easier way of living.
The Lotus Evora 400 will meet you halfway. It will give you a reversing camera and rear parking sensor as standard, but you still have pretty bad visibility to the rear – the rear window is tiny and the V6 is blocking your view – and passenger side. It will give you 2+2 seats (you can order 2+0 also), with Isofix in the rear, and that Isofix is there because you can not comfortably fit in adults in the back. Kids and dogs will not suffer. I can use a quarter of the tank during a short drive on a fun country road, and another quarter of a tank during 15 minutes on an airport runway (the instructions were simple – "make some noise, this is for a video"). But if you stick to the higher gears and drive at a steady 80-120 km/h, you are able to keep the consumption reasonable (combined fuel consumption is said to be 9.7L per 100 km, during my 300-350 km test drive it was more like 12L average).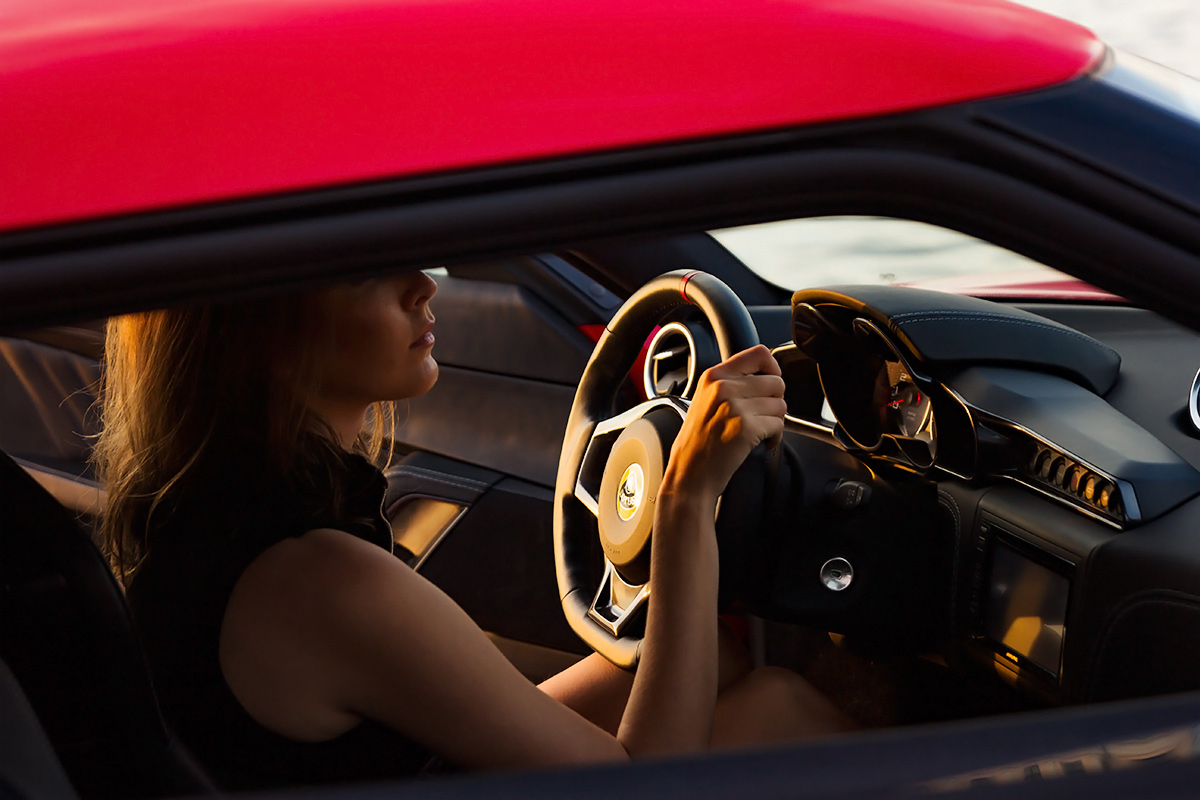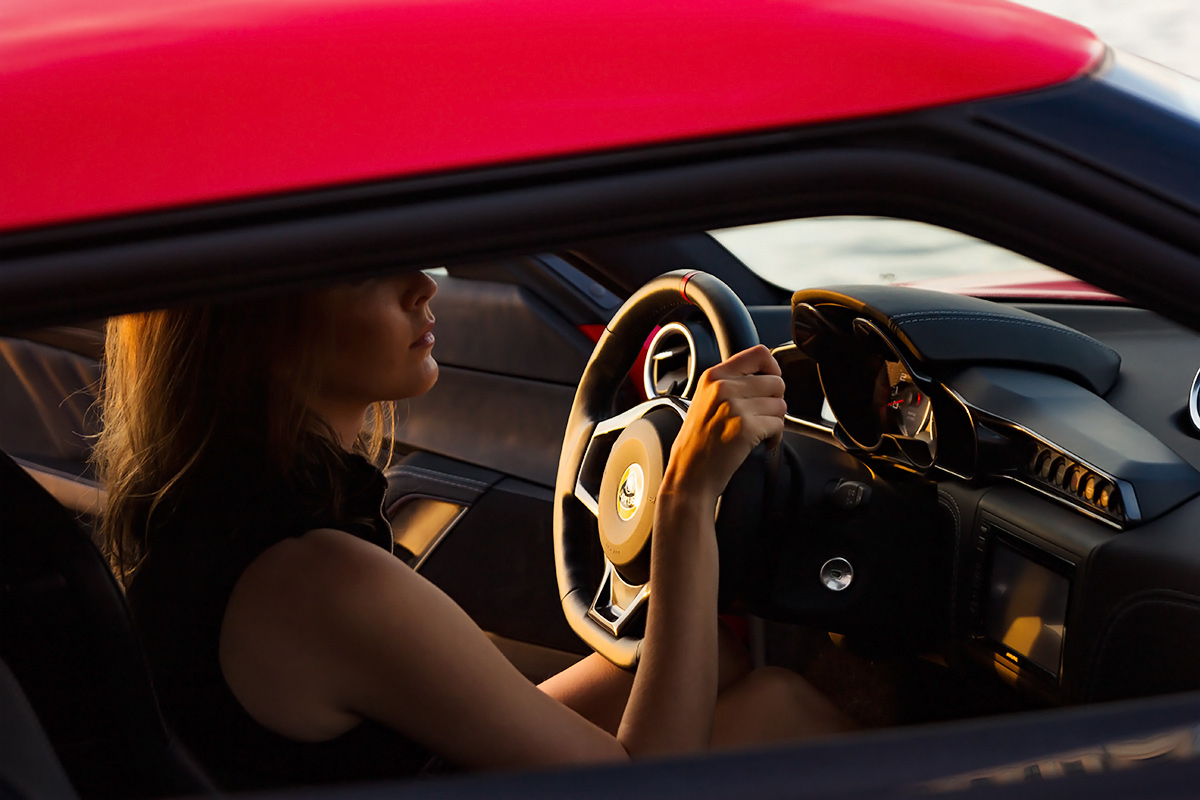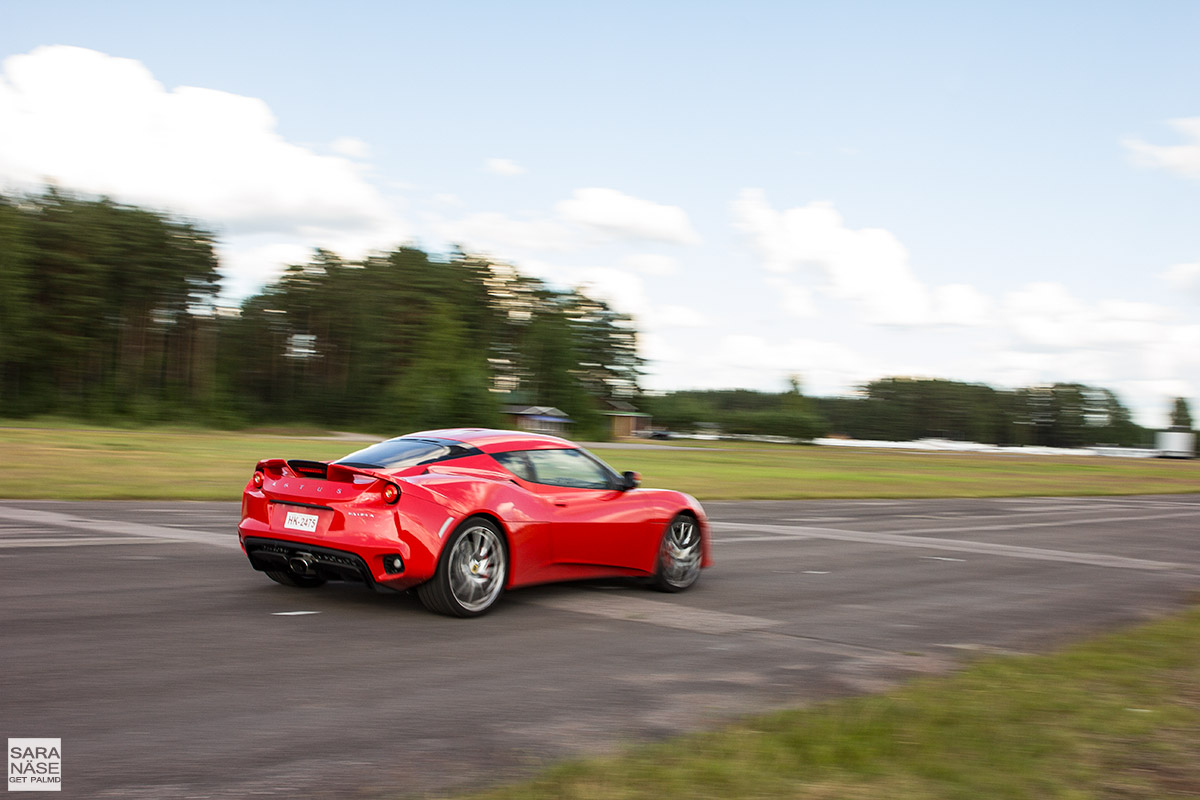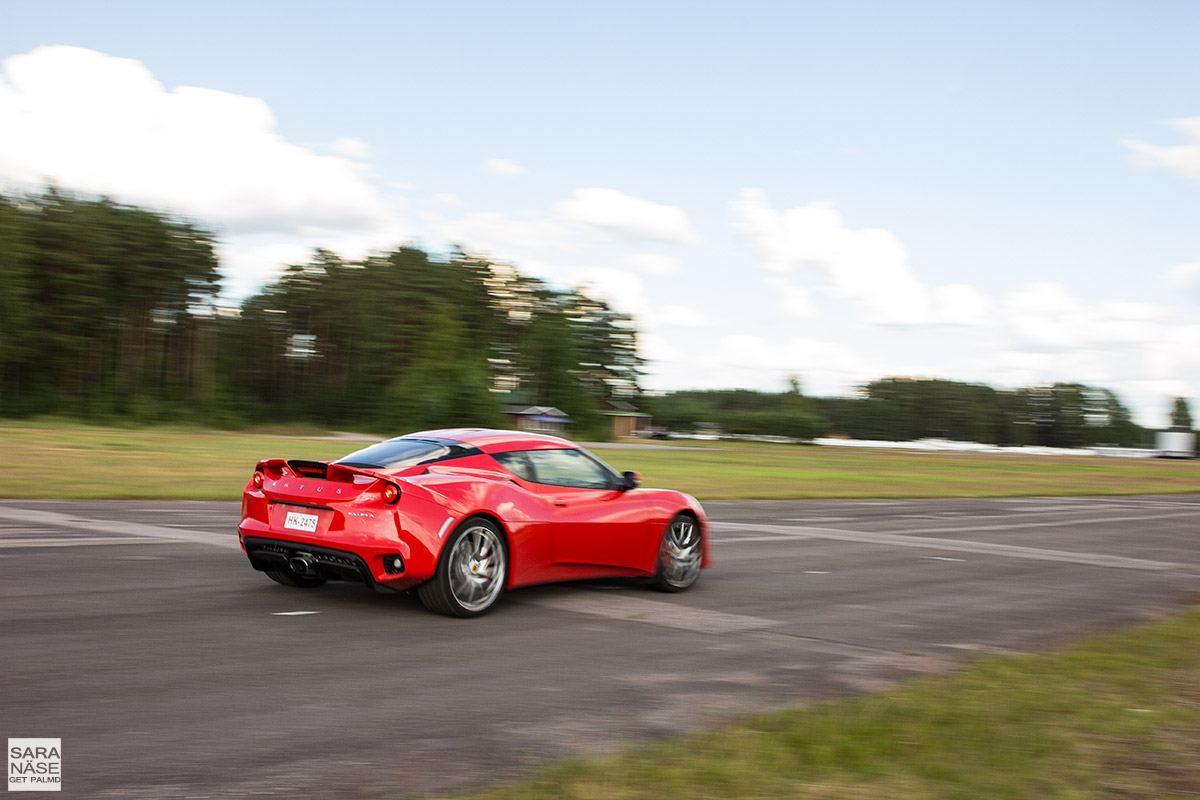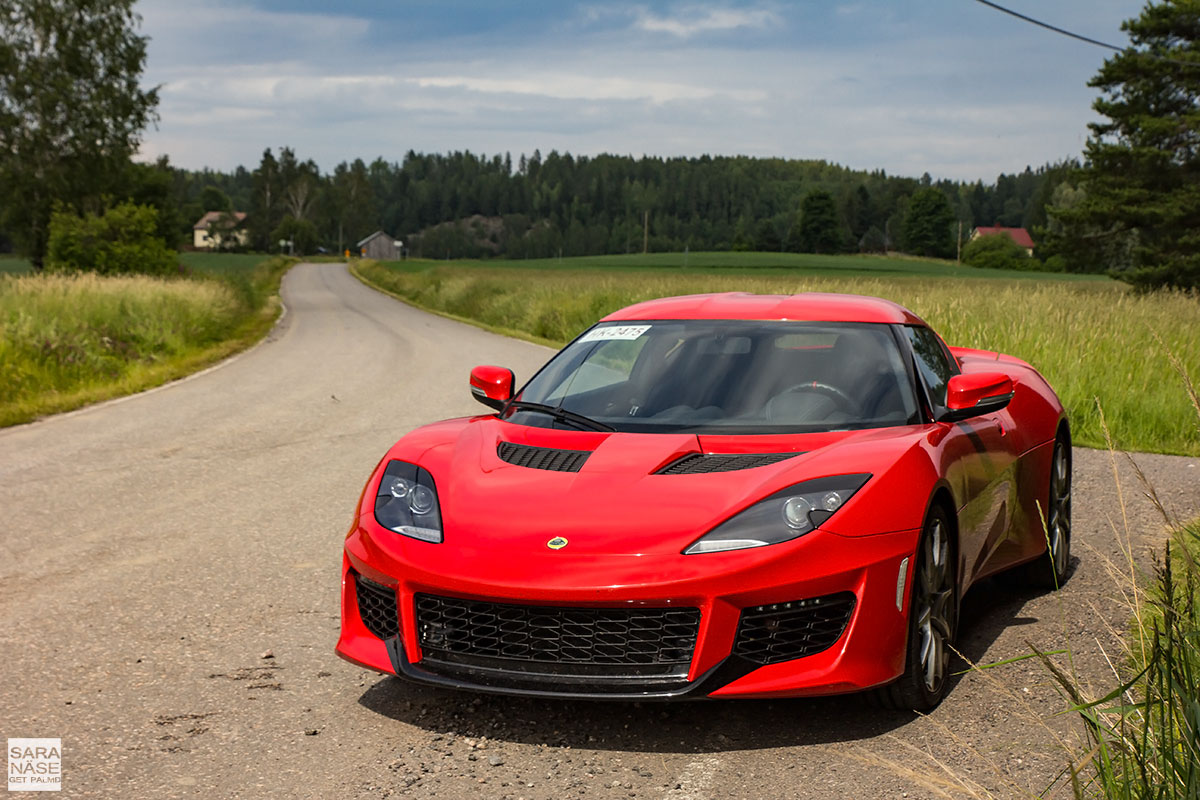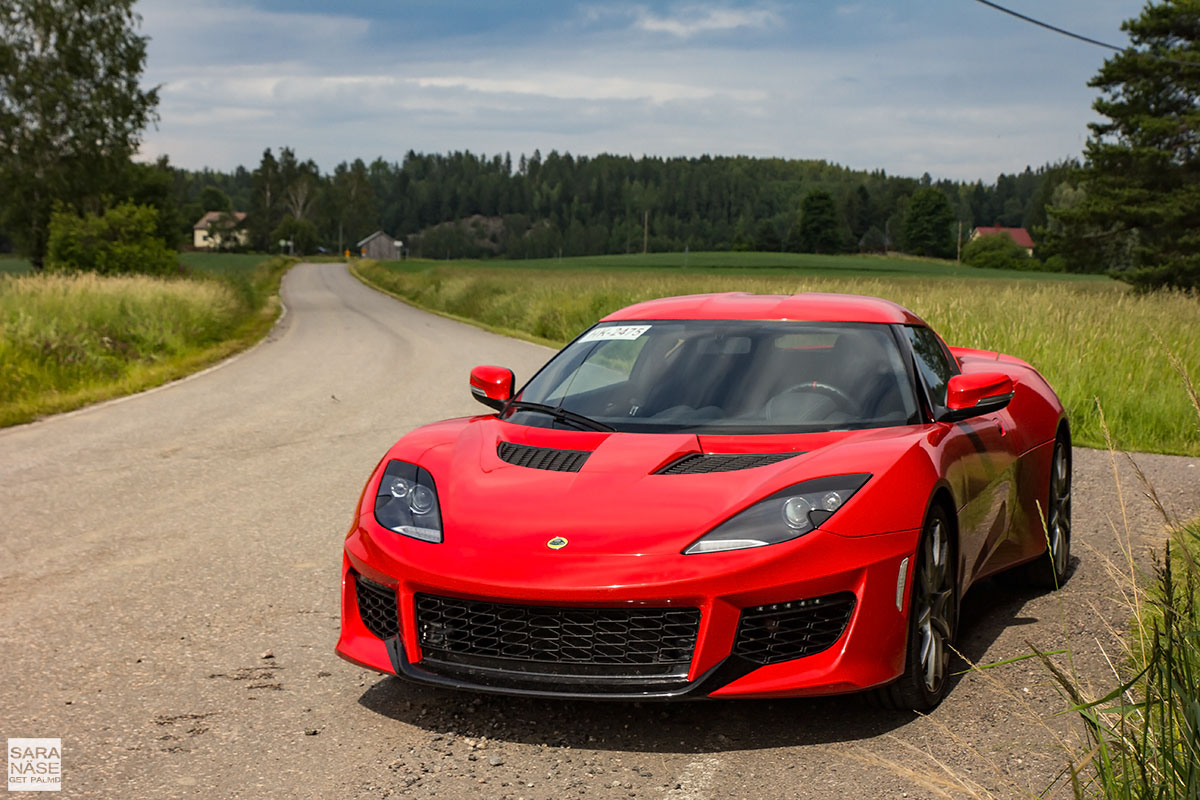 However even now when I have enjoyed the Evora 400 a second time, it is impossible for me to rank it above the Exige. Despite the fact it has a more powerful version of the Exige engine, and sounds like a beast, and would be more comfortable to use as your only car. The only reason for this is the feel – in the Exige you feel like you are in a race car, in the Evora 400 you feel like you are in a very very good sports car. Almost a small supercar. There is nothing wrong with that, but my personal preference just happens to be "race car for the road". Everything that feels a little illegal, and does not make much sense, and receives several complaints about lack of comfort, I seem to fall in love with.
But if I already had a yellow Exige parked outside my house, enough spare money on my bank account to buy more, and one day I would wake up thinking "damn, I need a little more comfort in my life", it is not impossible I could walk in to a Lotus dealership and out with the keys to a yellow manual Evora 400 in my pocket. Starting at 96,000 euros (in Germany) it is cheaper to buy than a new 991.2 Carrera S, with prices starting from 110,000 euros. Actually a lot cheaper, since you can spend a fortune on your Porsche when you start ticking boxes from the options list, that is several pages long. I know what my dream Porsche would cost when I am finished, and it is not "only" 110,000 euros, unfortunately.
Even with all the most expensive options and automatic gearbox, an Evora 400 will not cost you more than 110,000 euros. And if you buy an Evora 400 that is not brand new, but has been driven only a few thousand kilometres, you can even find one for 80,000 euros. And that is a good price for a car this fun.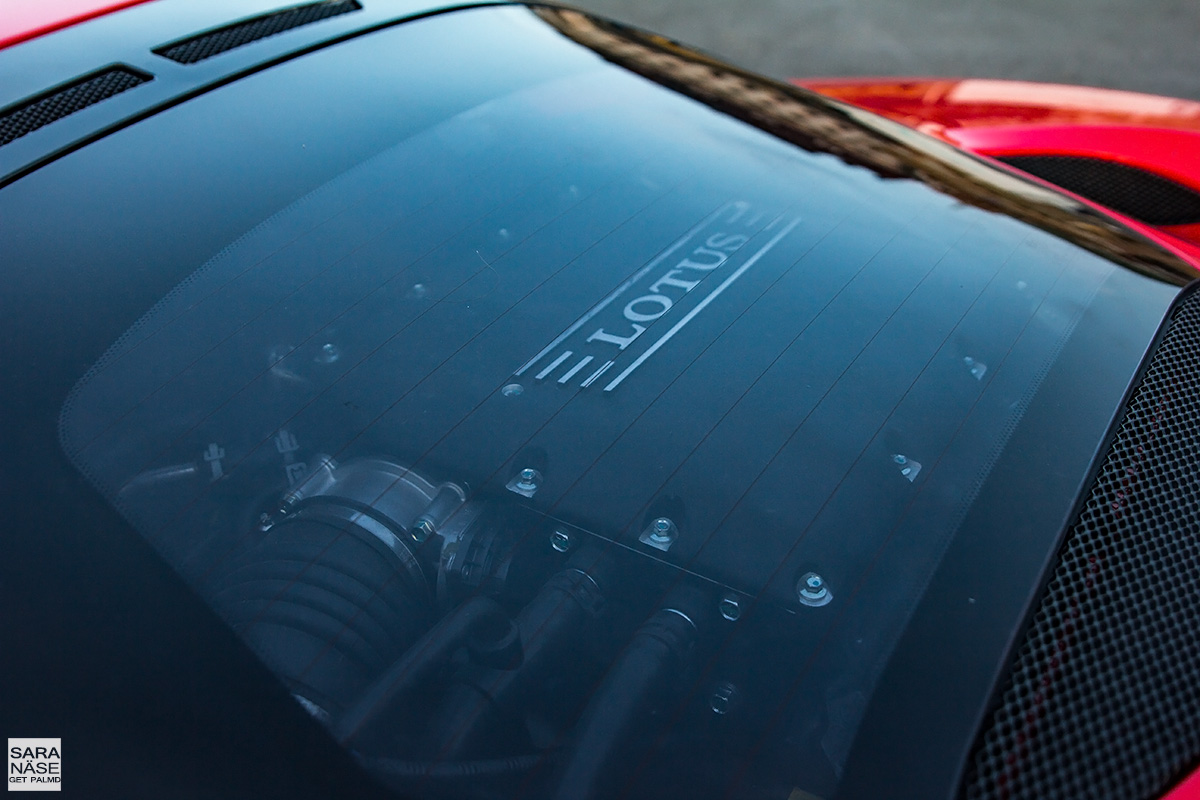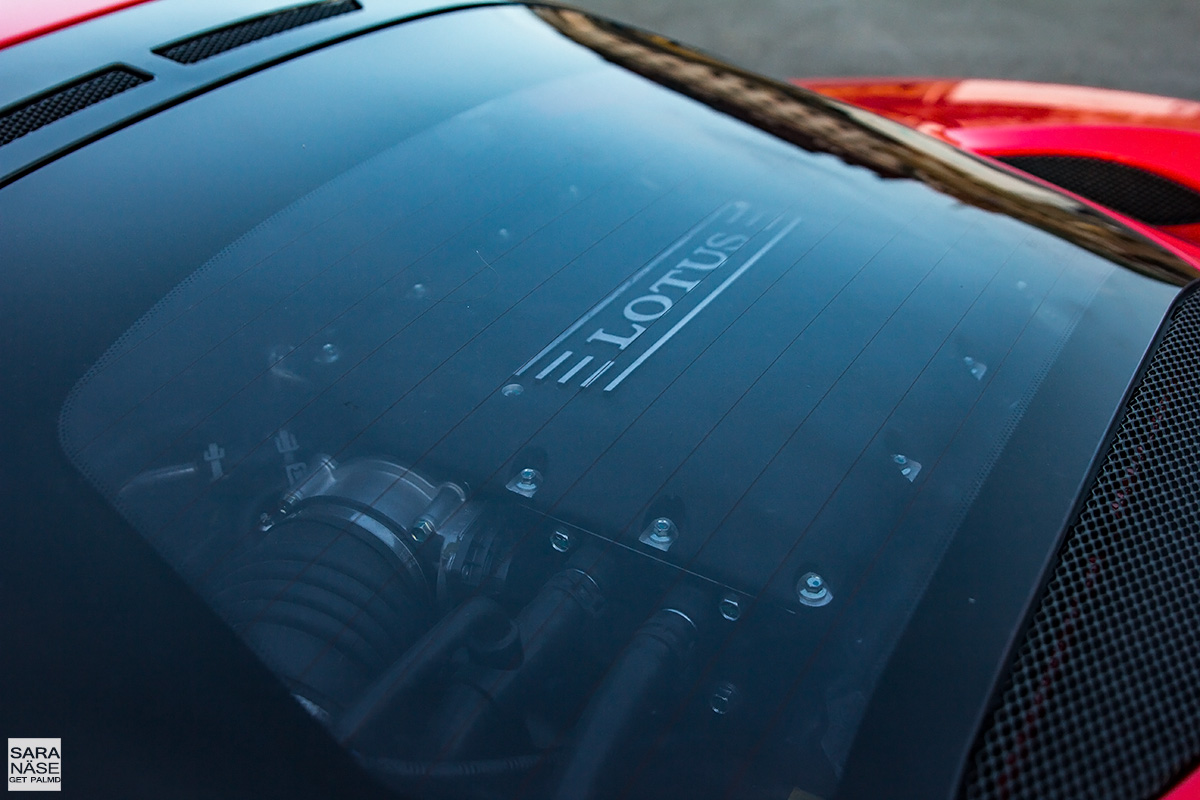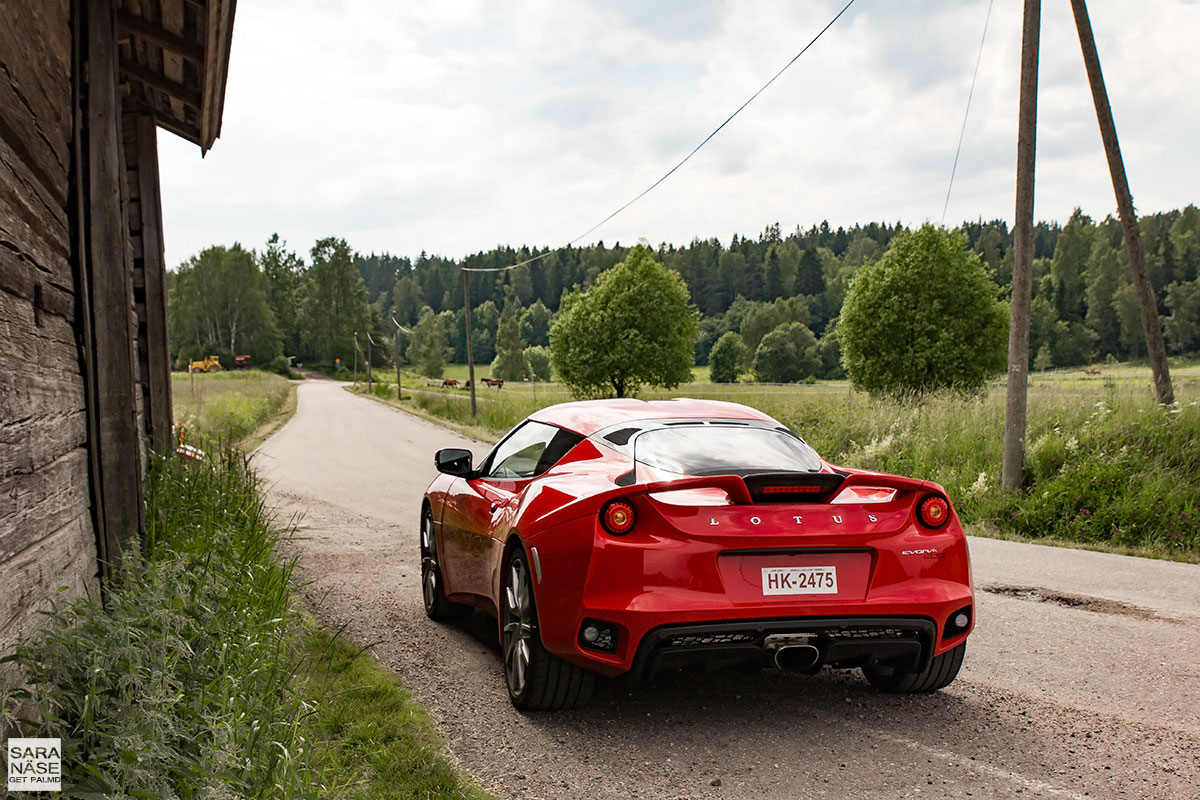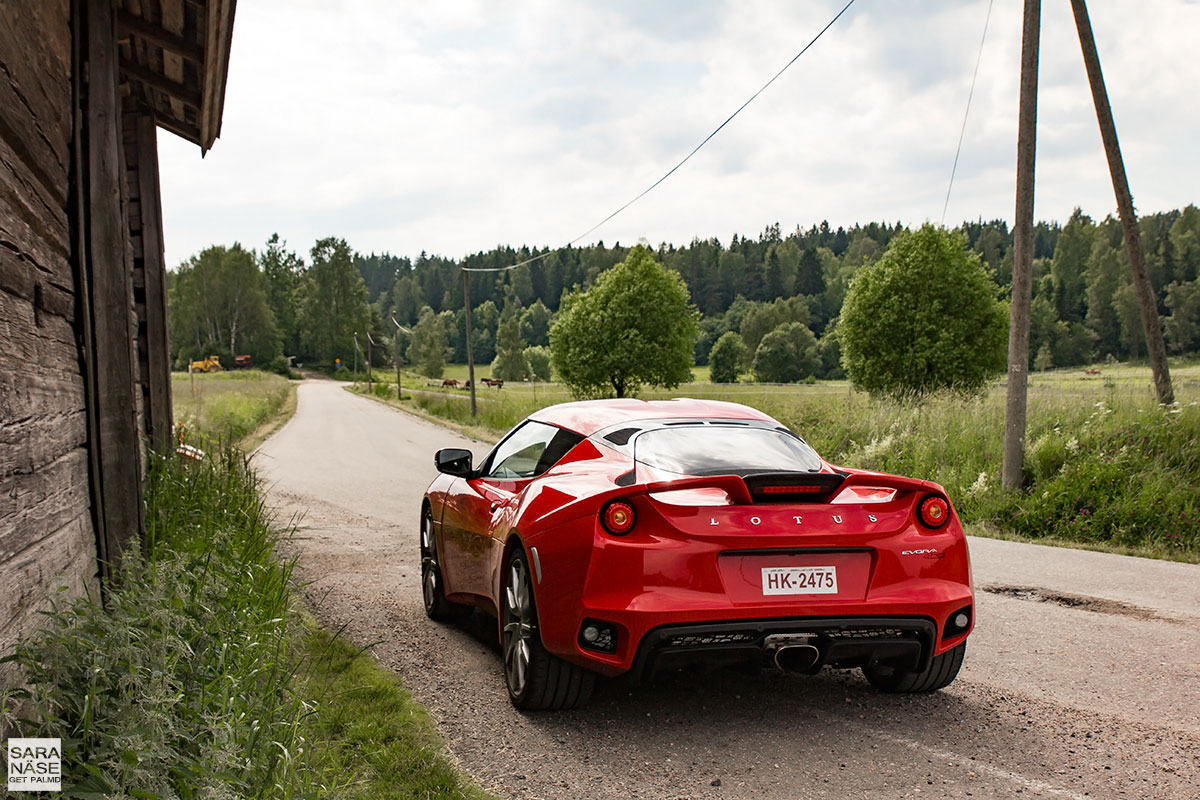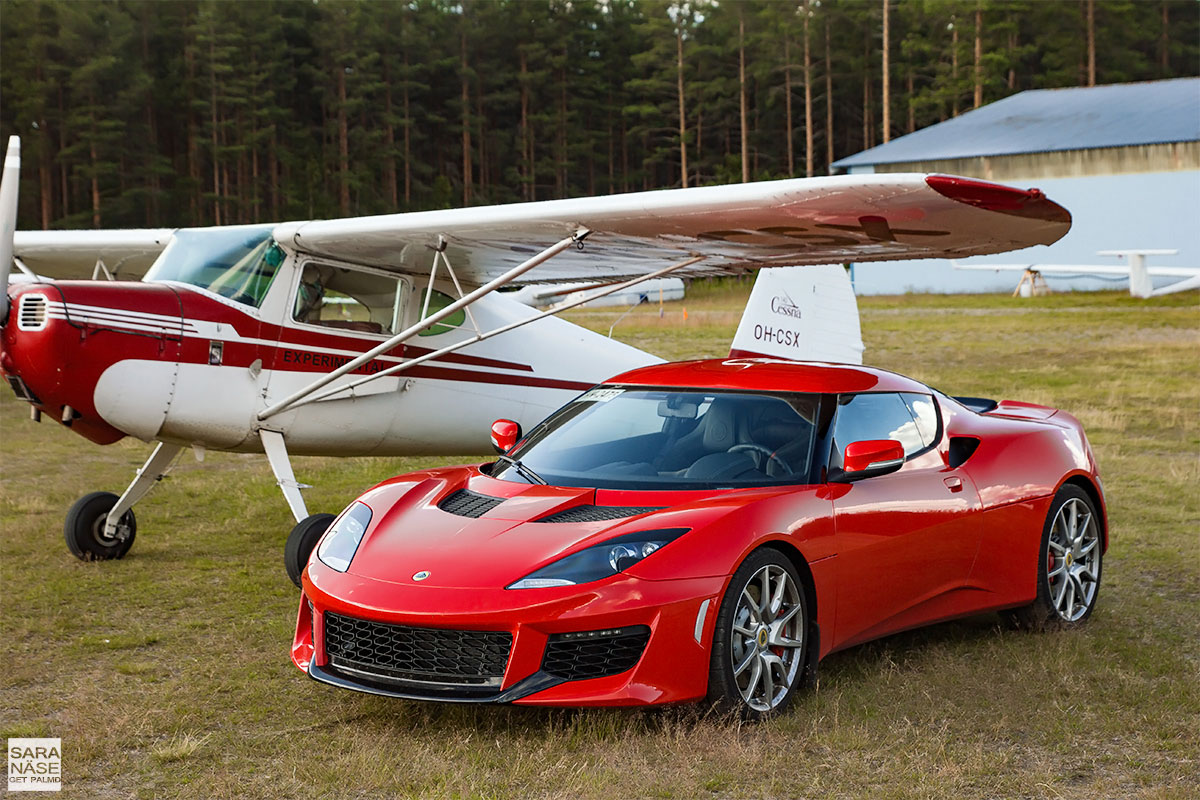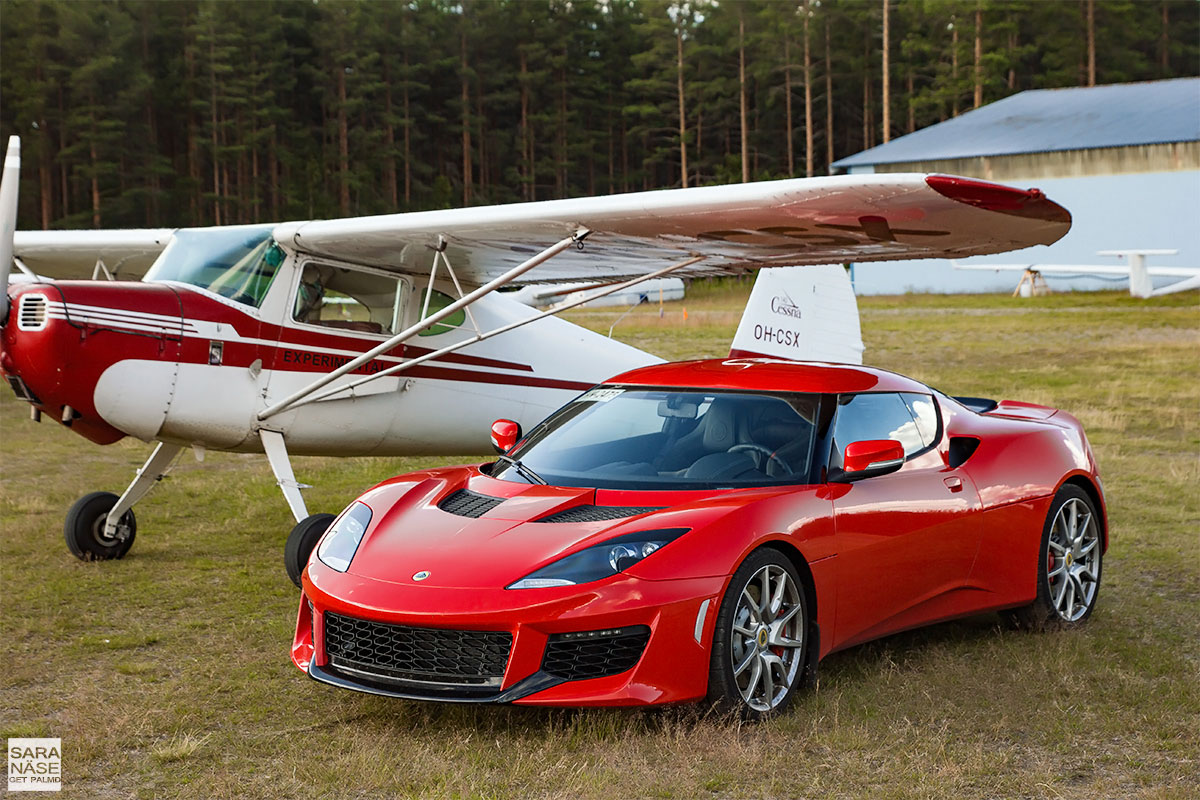 Not so great news if you live in Finland though – the Lotus Evora 400 costs from €164,574 with all taxes included. About €5000 less with the manual gearbox. But still…