It began with a photo shoot of the Jaguar E-Type, and next car was the Ferrari F355. Then one day I got a call about a new car that classic car dealer Harri Asunta needed photos of, that just arrived for sale. The car was a red 1995 Audi RS2 Avant. The model name said absolutely nothing to me, so I had to go online and read about what I was about to shoot. I looked at it, and thought it would be an interesting challenge to make it look desirable. In all honesty, it is not a very beautiful car – my opinion. The front looks nice, but not the rear. However the designers are forgiven because this car has better sounds than looks. From all cars that exist I think the Audi Sport Quattro S1 has one of the best sounds ever. I even have the Sport Quattro rally sound as my mobile ringtone. RS2 can not compete with that brutal sound, but for a 20 year old Audi wagon the cool factor is high.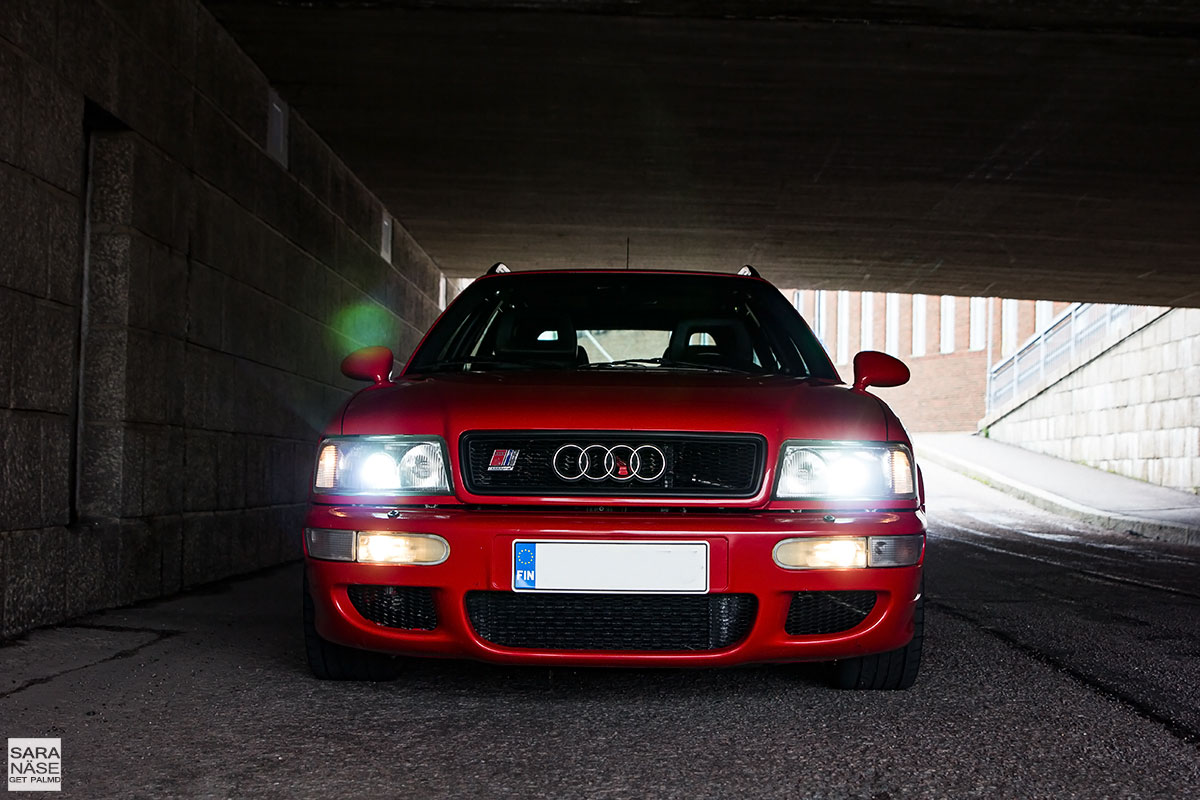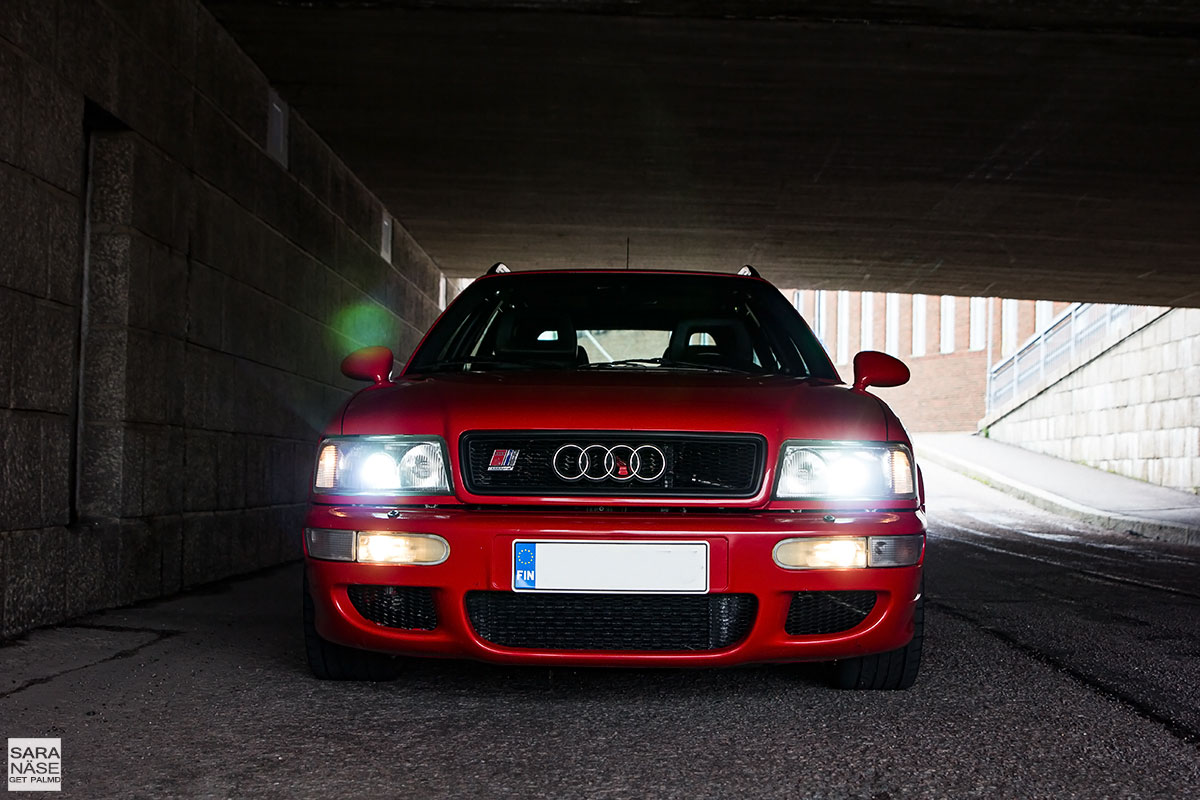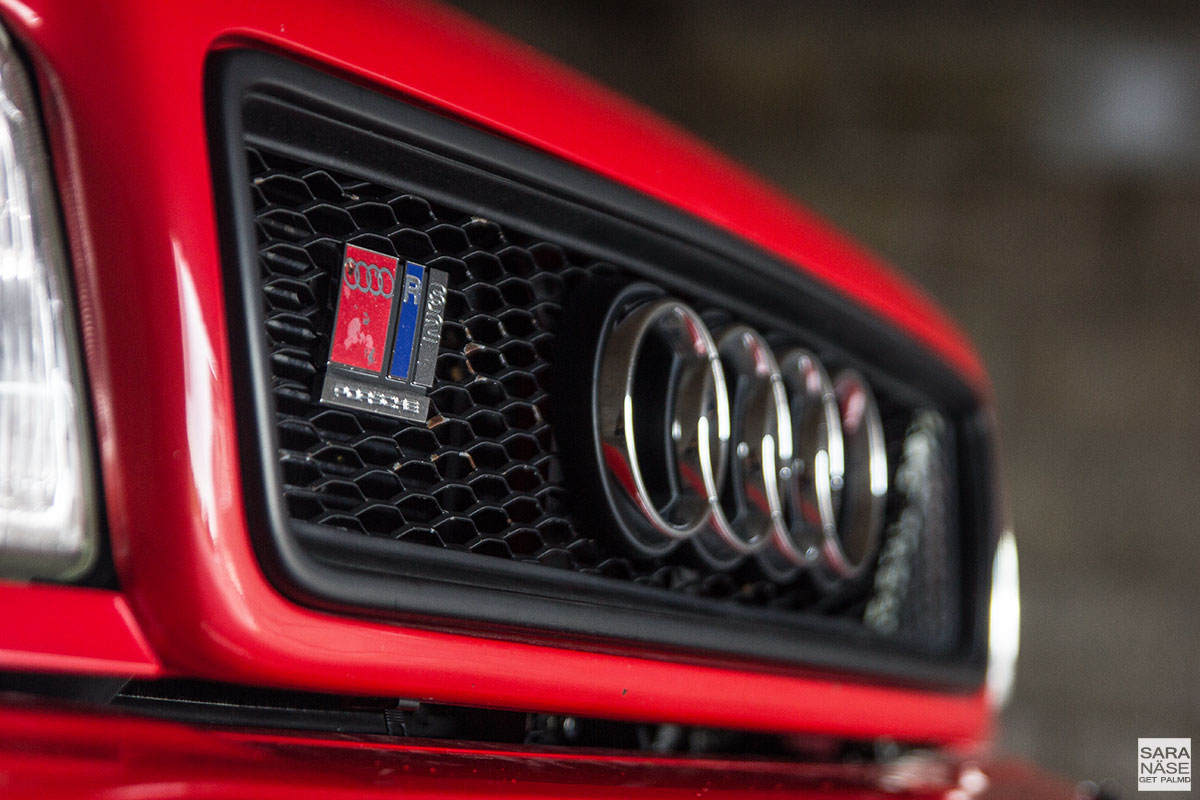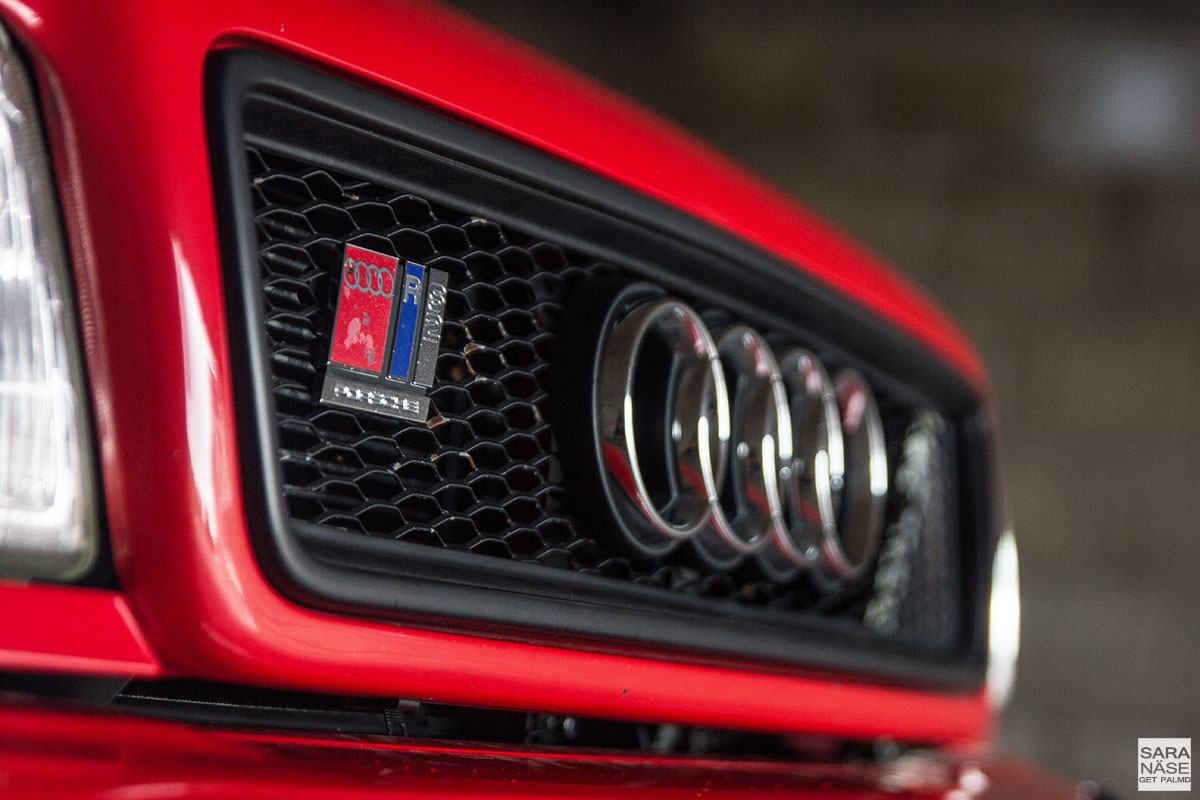 There is definitely nothing wrong with old Audis. The Ur-Quattro is a nice option if you want one, I even looked at one myself a couple of years ago. But if you think you need a wagon instead – more space for shopping, kids and dogs – get an Audi RS2 Avant. This is the first RS car from Audi, a limited edition model built on the Audi 80 Avant, and made in Zuffenhausen. We all know great things are made in Zuffenhausen. It was designed as a joint venture between Audi AG and Porsche. It has Porsche brake calipers and the Porsche logo on the front grille, in the back, and on the steering wheel. Of course it has the Audi permanent quattro four-wheel drive, and a 6-speed manual gearbox. It is powered by 2.2L 5-cylinder 20v turbo engine, with a power output of 311 bhp at 6,500 rpm. This takes the car from 0-100 km/h in 5,3 seconds, and it can reach a top speed of 262 km/h.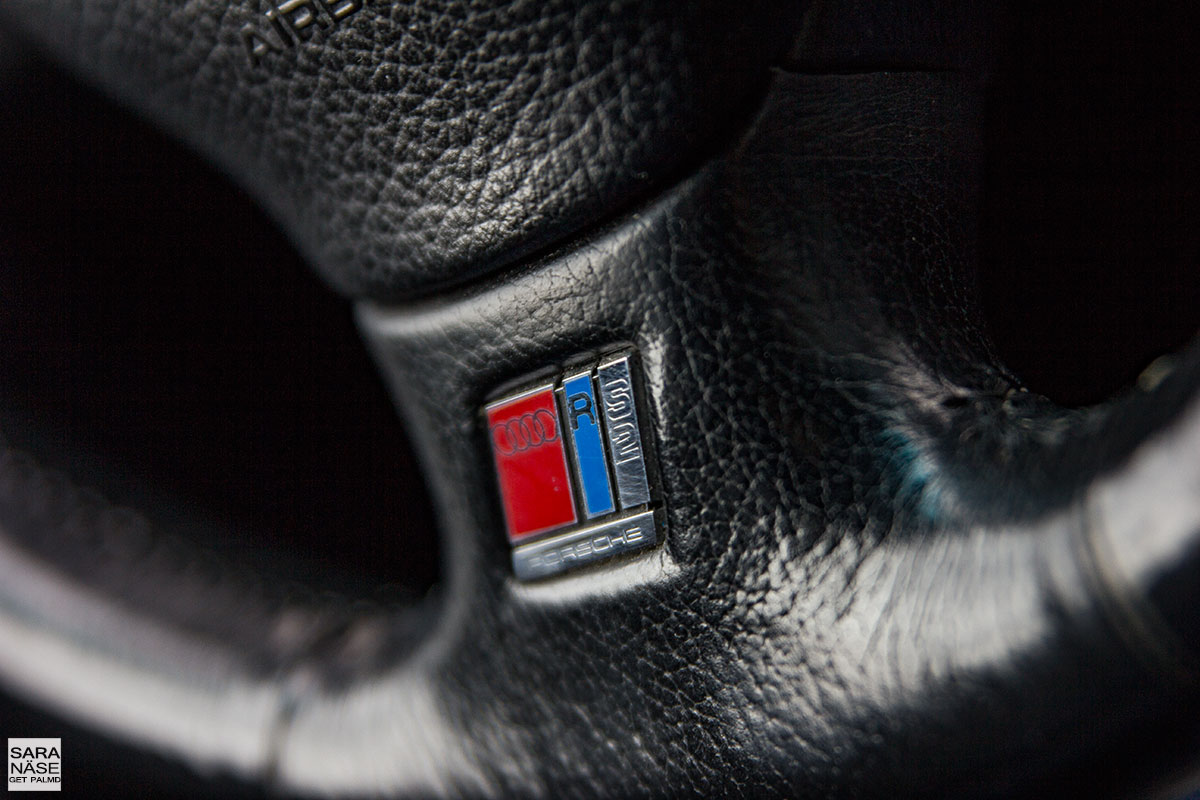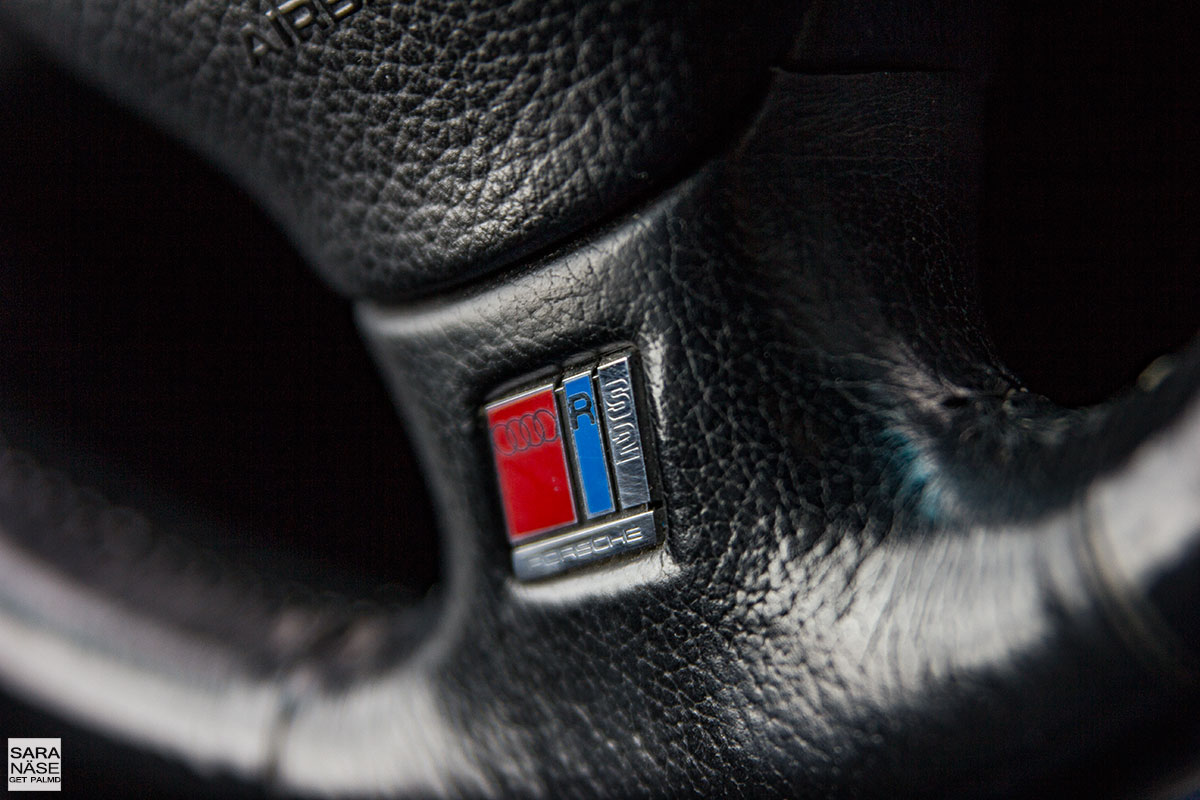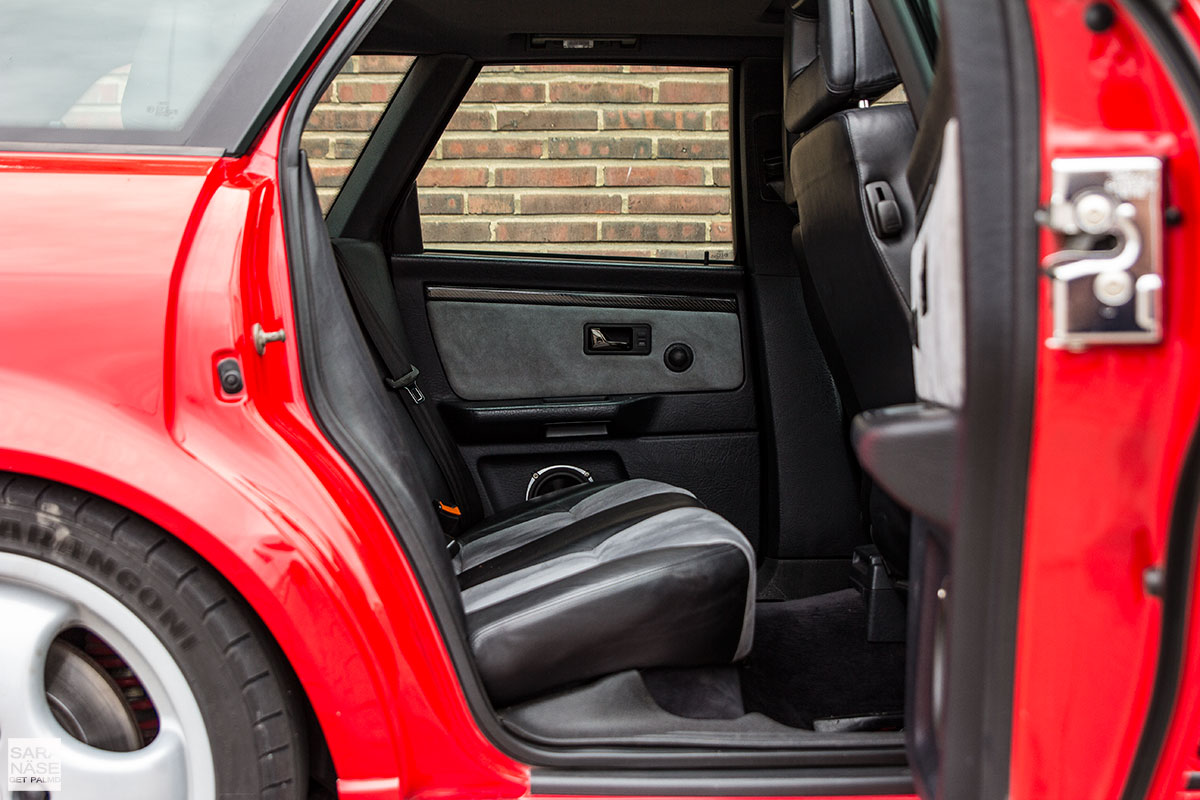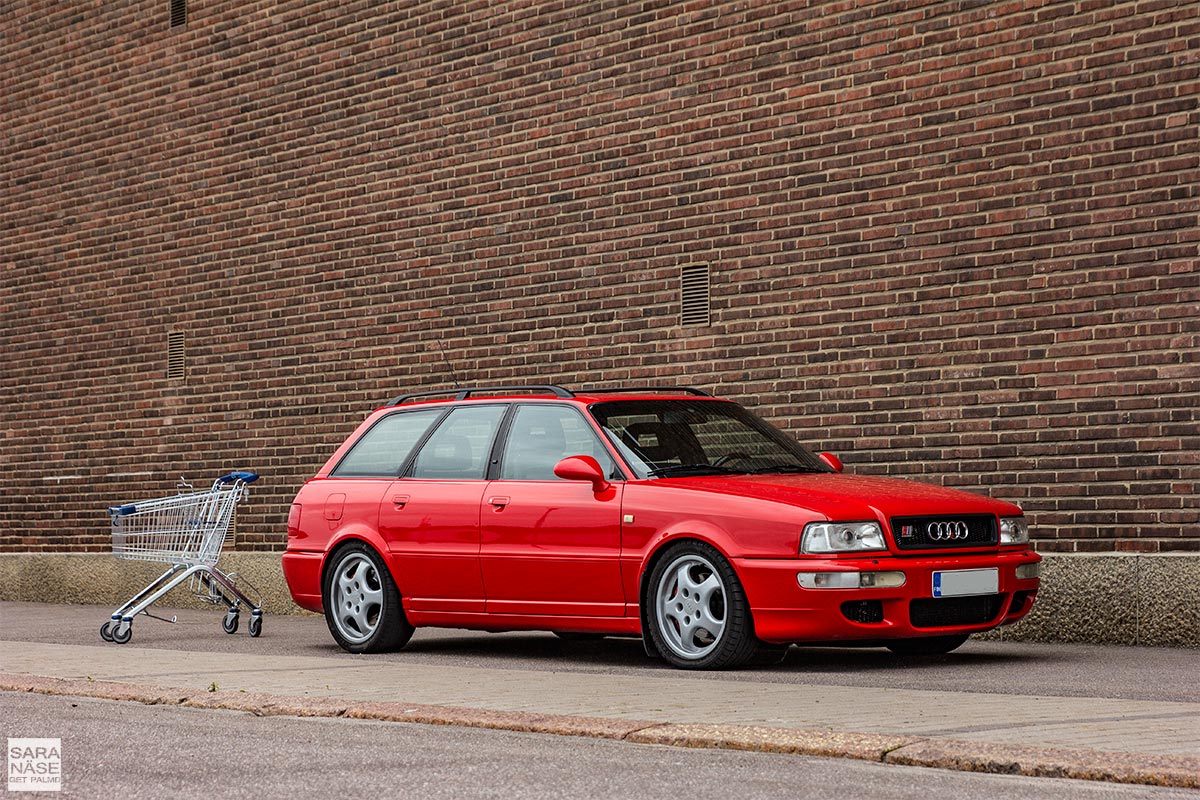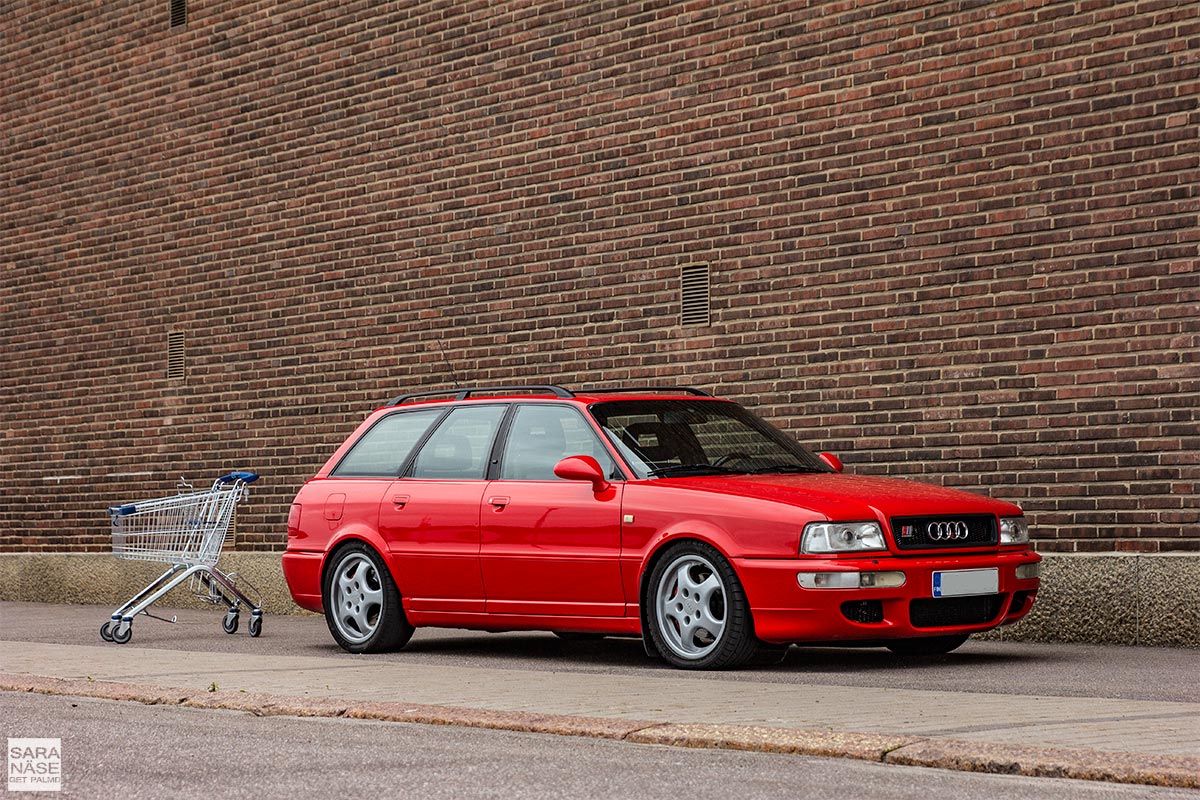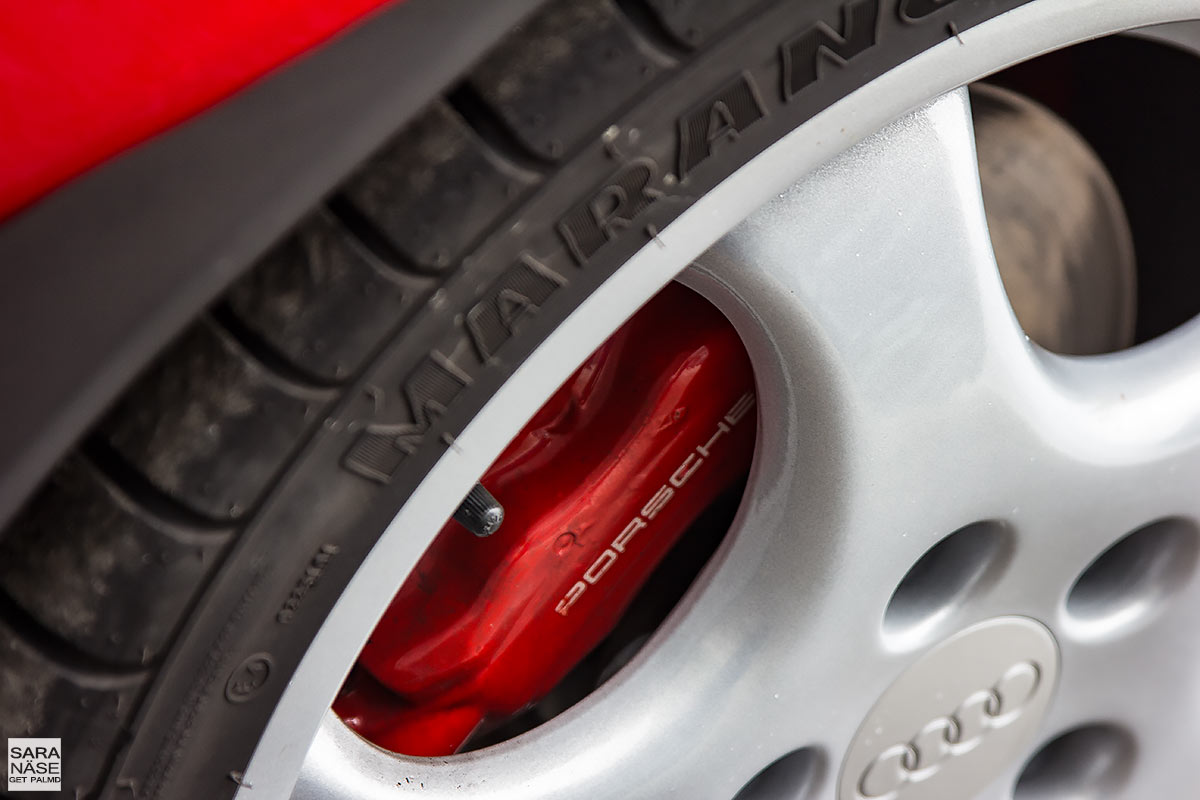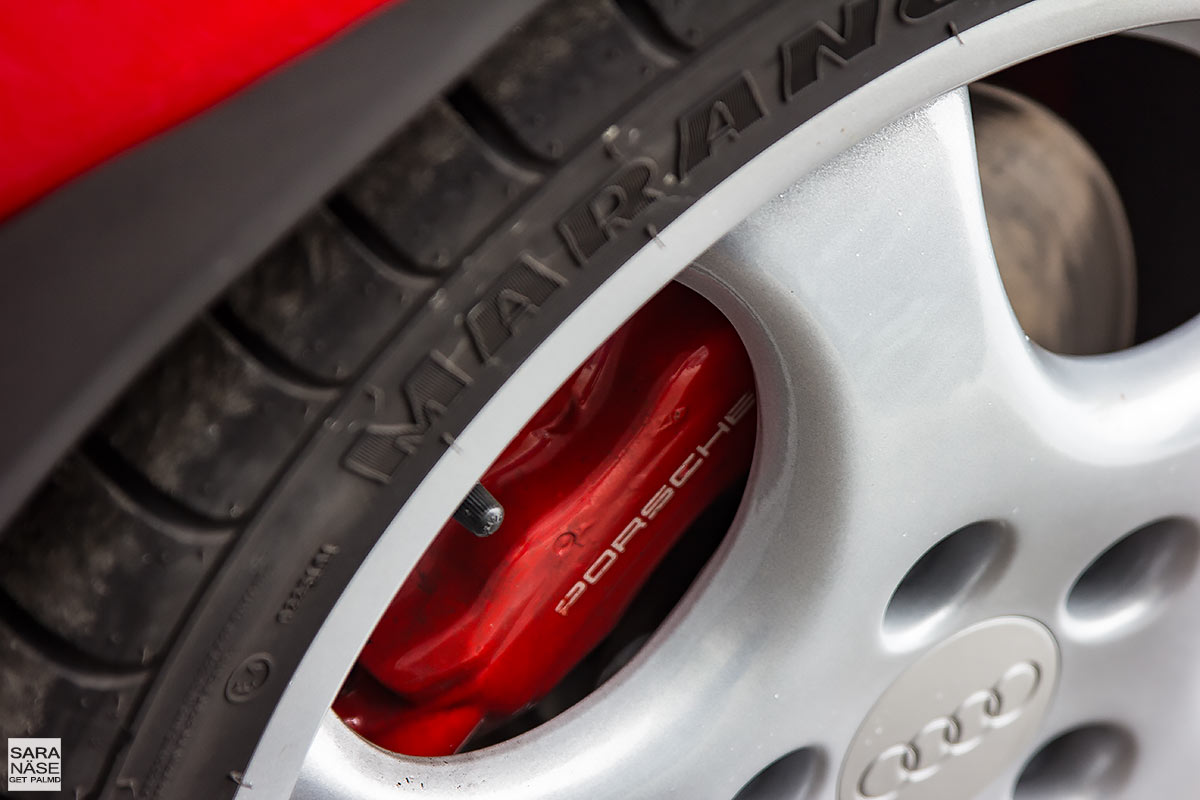 Only 2891 cars were built between March 1994 and July 1995, and 2711 of these were left-hand drive cars. I do not know how many of them are left, and from those left, how many are in good condition or with only minimal modifications. I did not know this is such a rare car. Neither did I know it sounds so good. Turbo engines from the 80's and 90's were quite something. It was not a loud flutter sound, or as Jeremy Clarkson said when he drove a Prodrive P2 (Youtube link), "sounds like squirrels being pushed into the engine". With the RS2 it is a tiny bit more sophisticated than driving a modified Subaru. But the "pssht" turbo sound you get when you accelerate and release the gas pedal will not disappoint.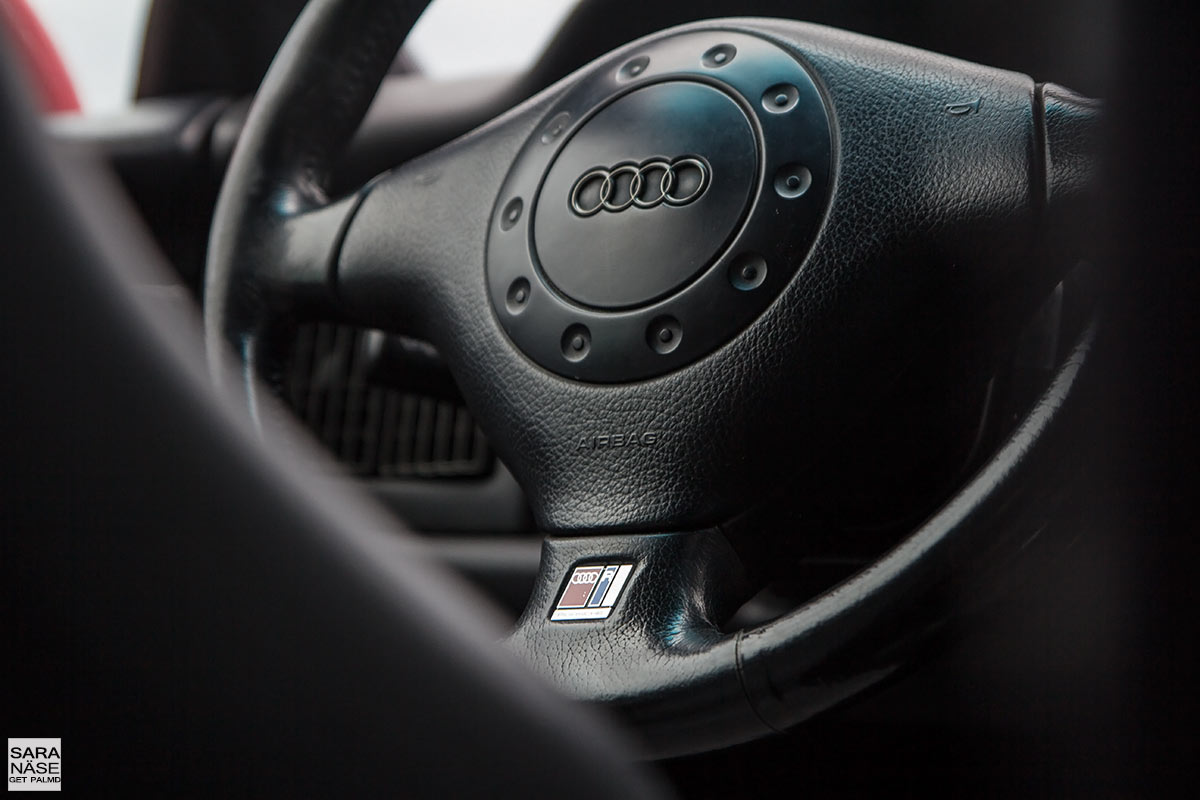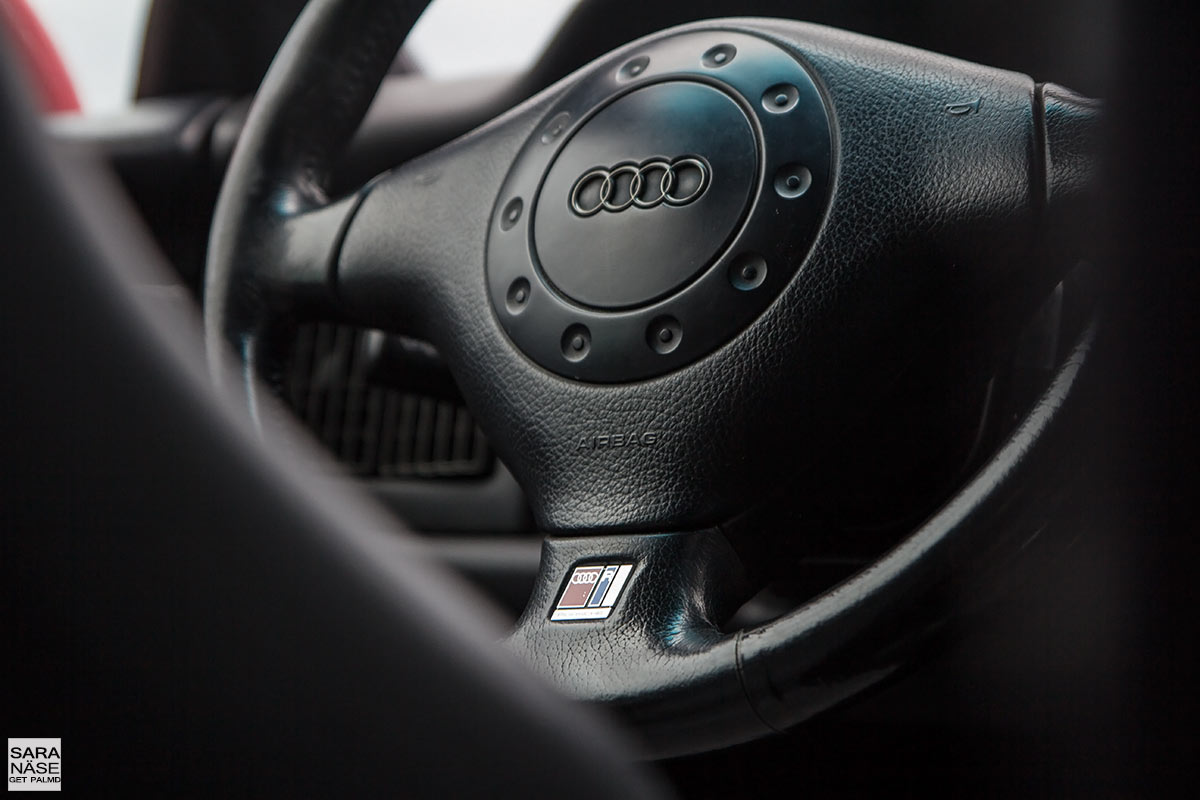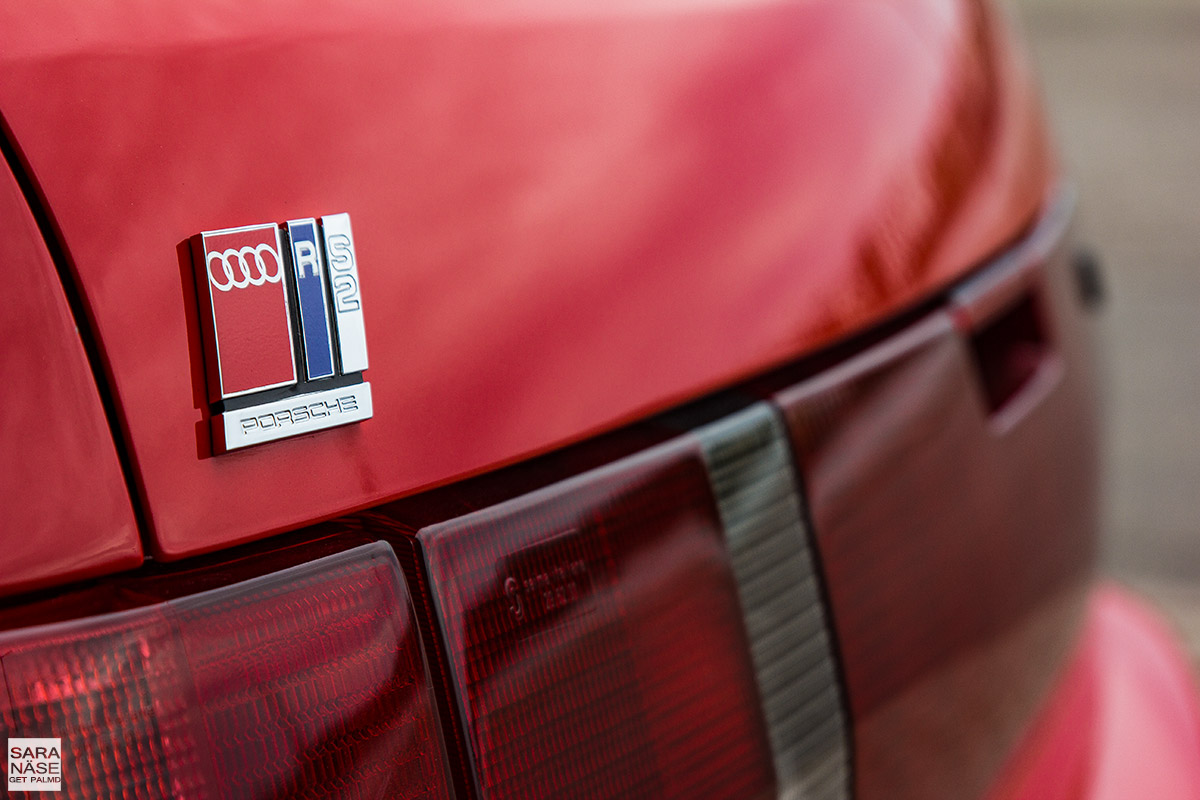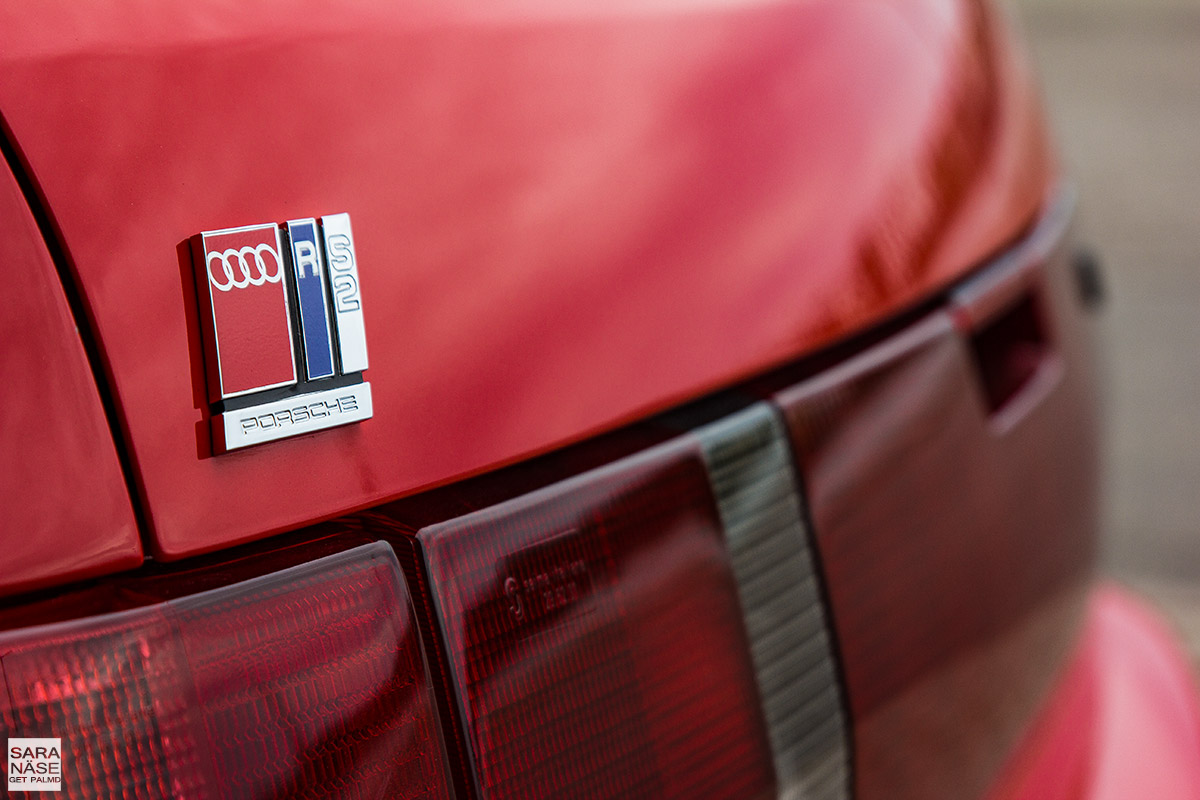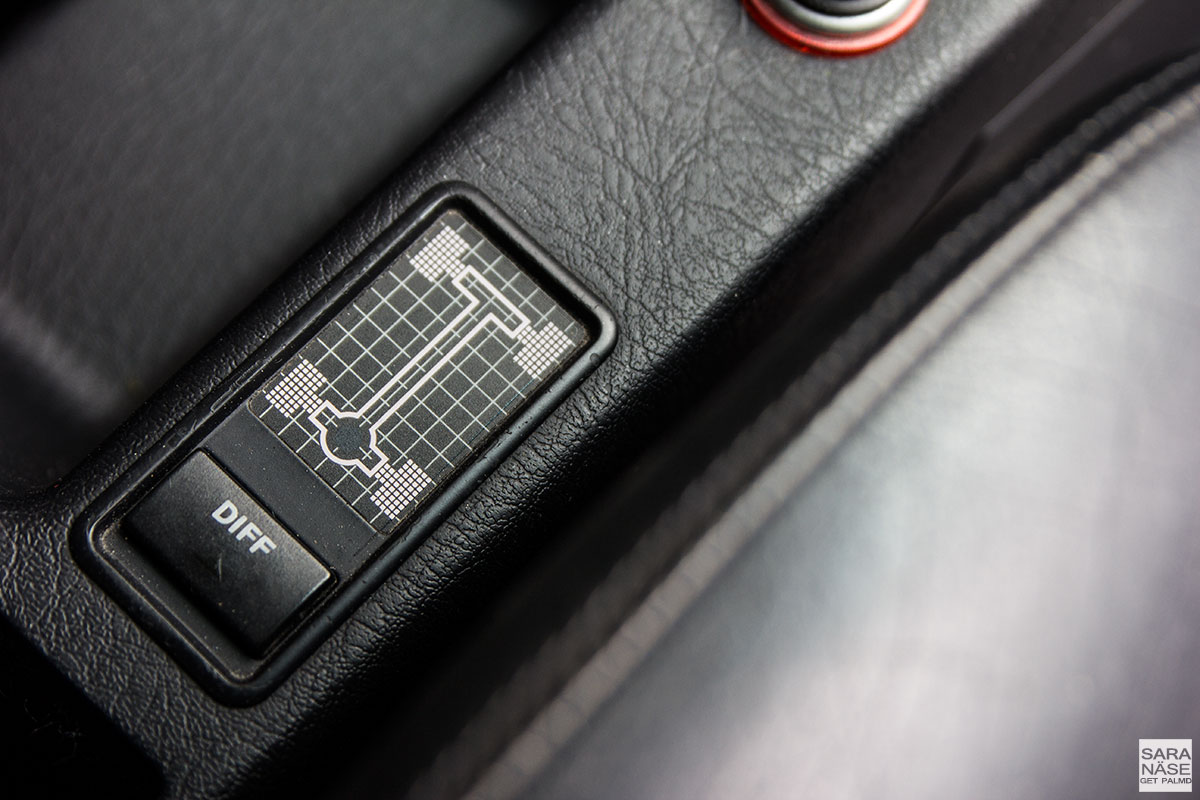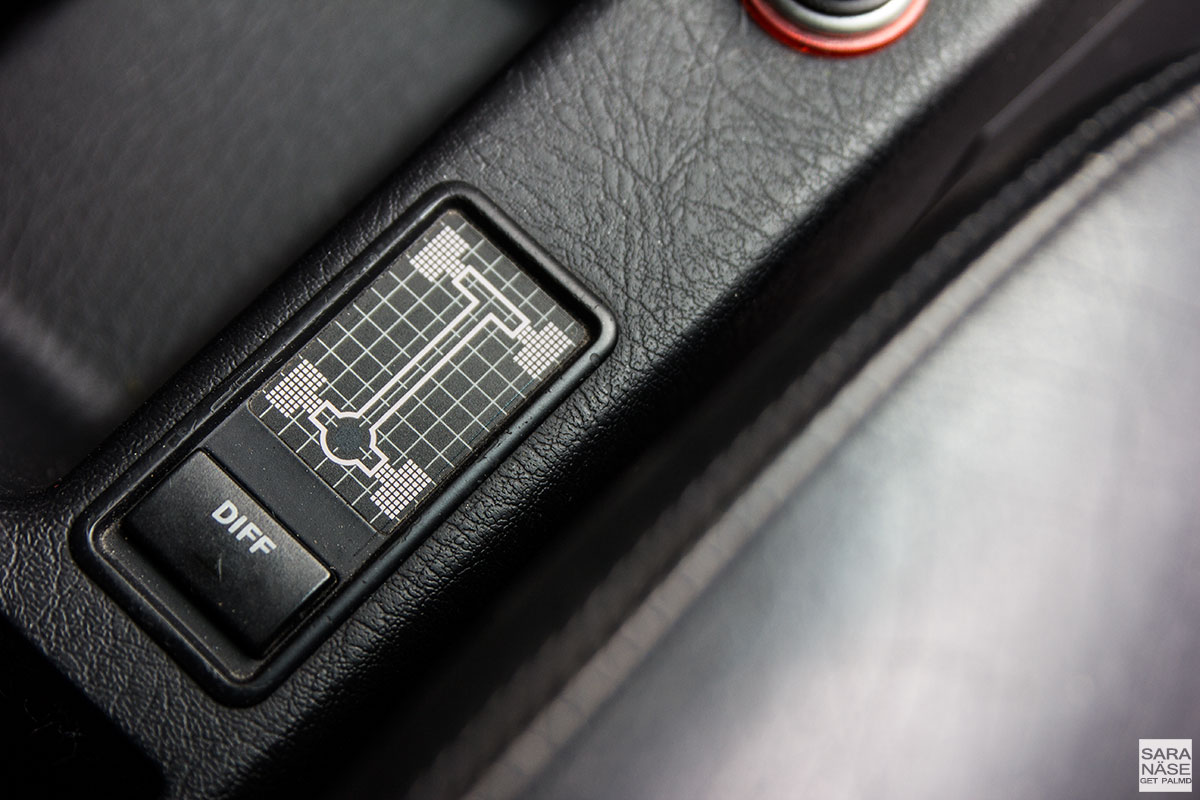 So what makes the Audi RS2 Avant desirable? Not the rear view – like I told Harri when I did the photo shoot, "I can get decent photos, but I can not do miracles, that rear is not pretty". Or lets be honest, I was even more cruel than that, and said the rear is really ugly. But the ones who will see that less attractive part of the car are the drivers behind, when you accelerate past them, seated in the soft Recaro sport-bucket seats.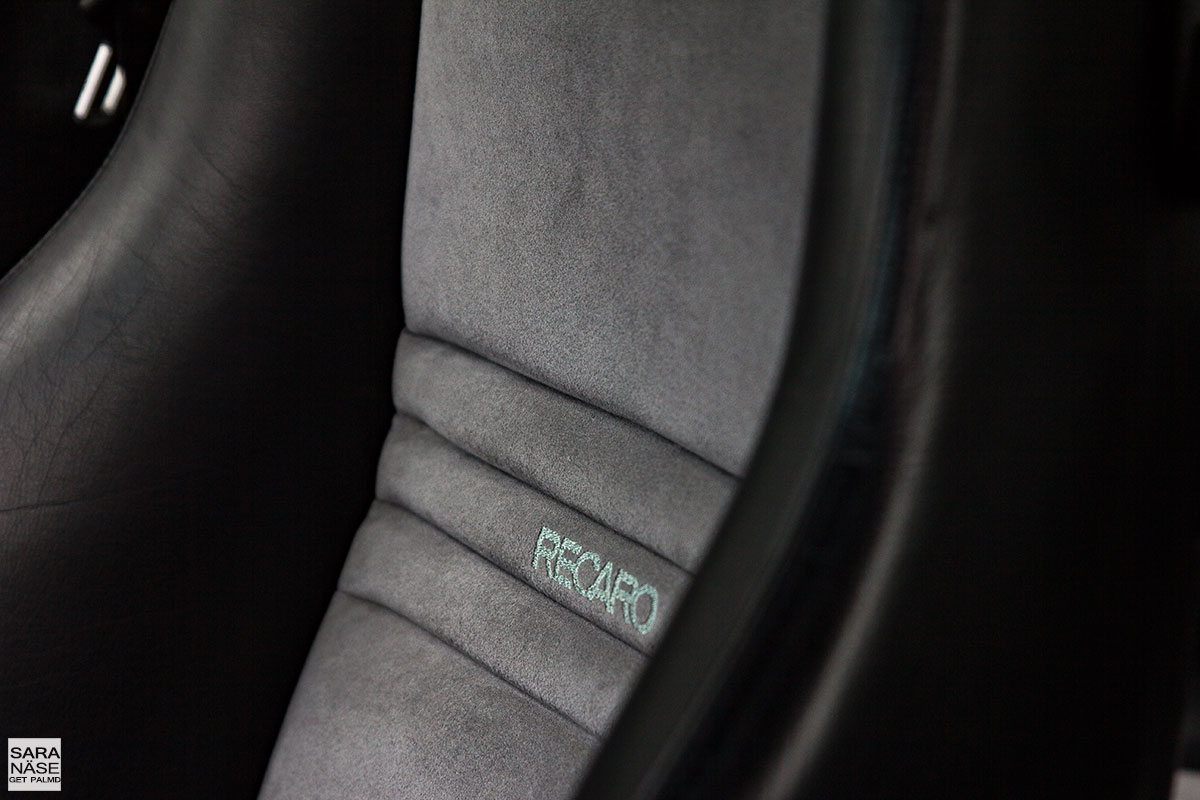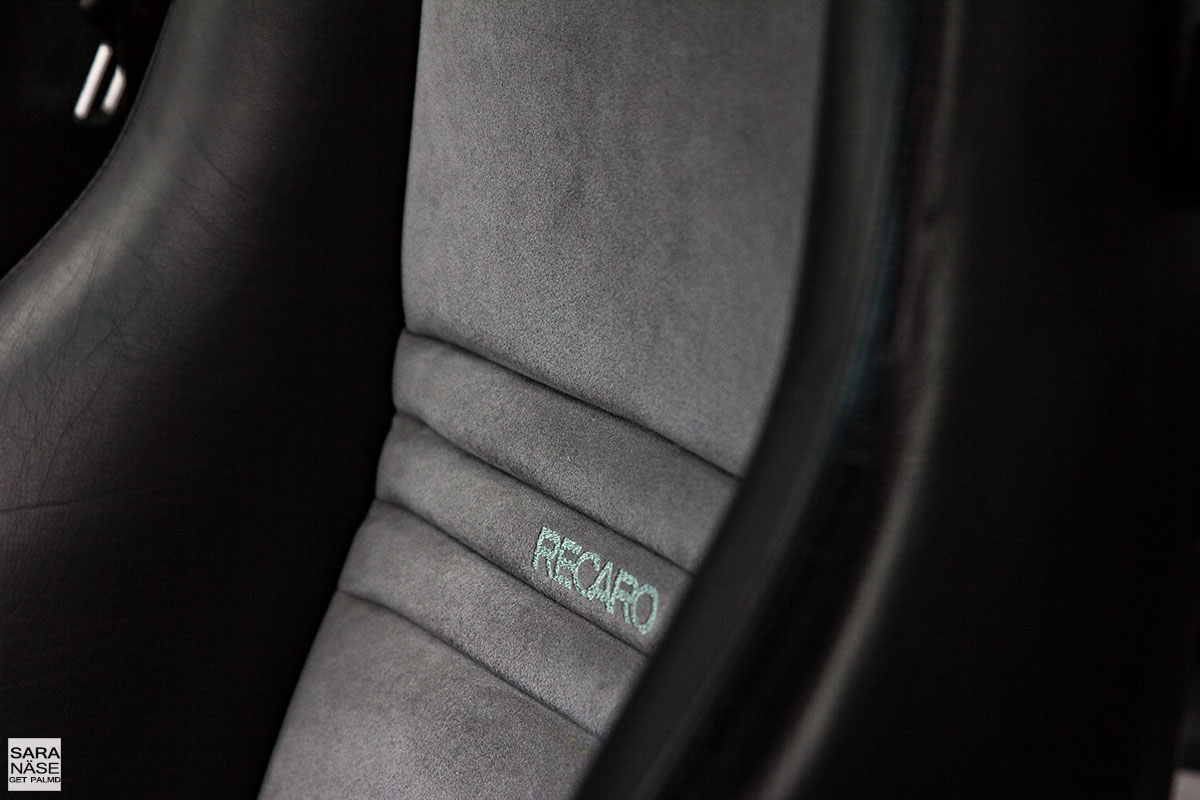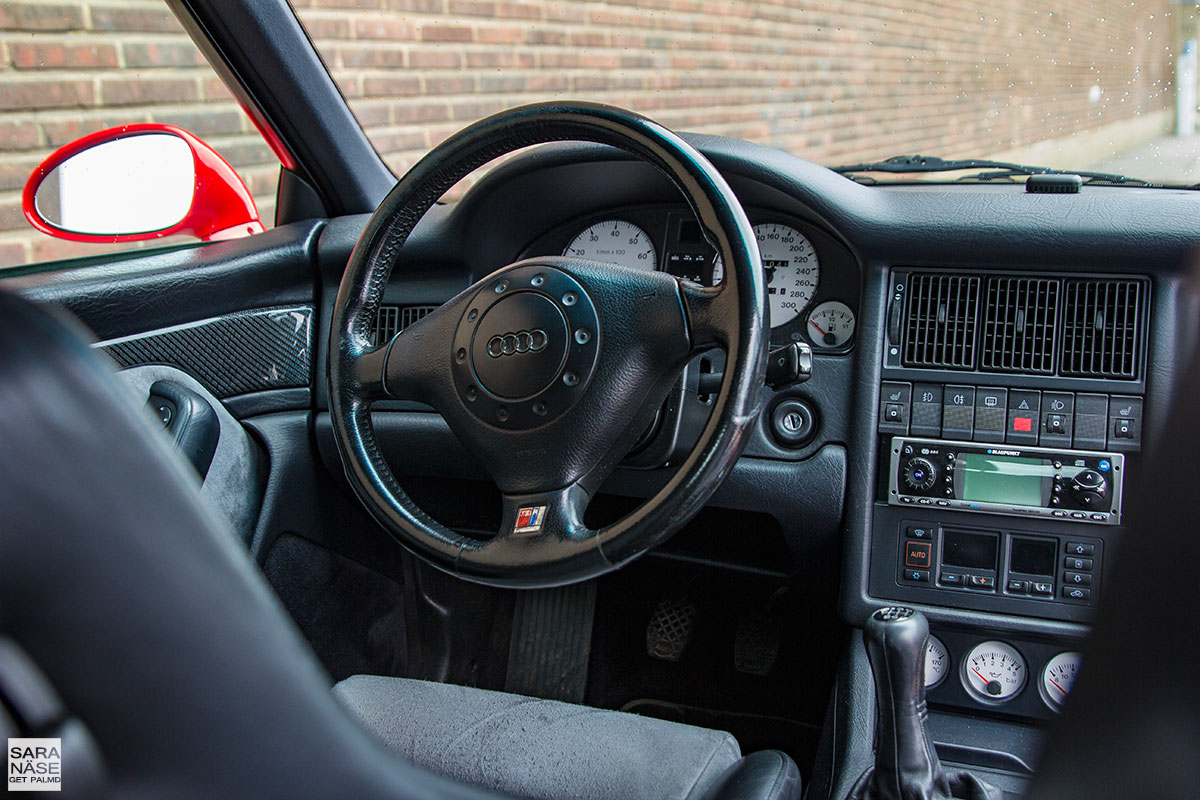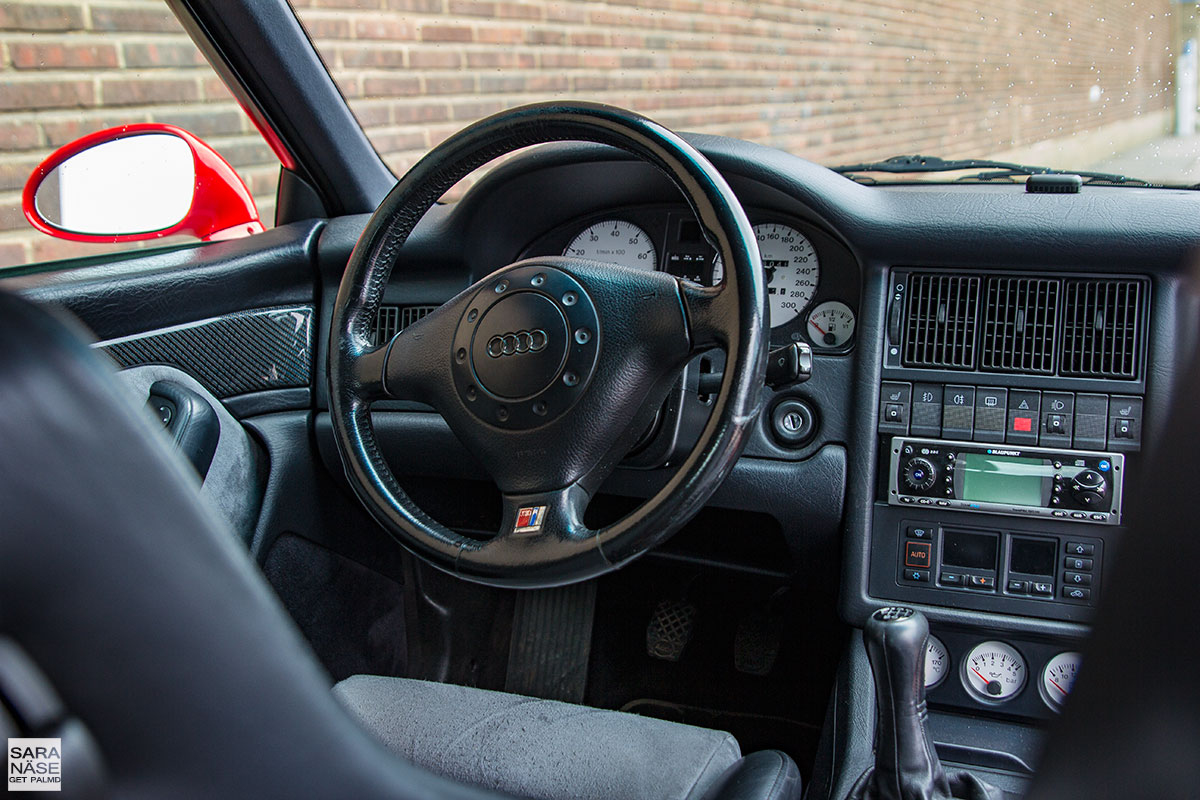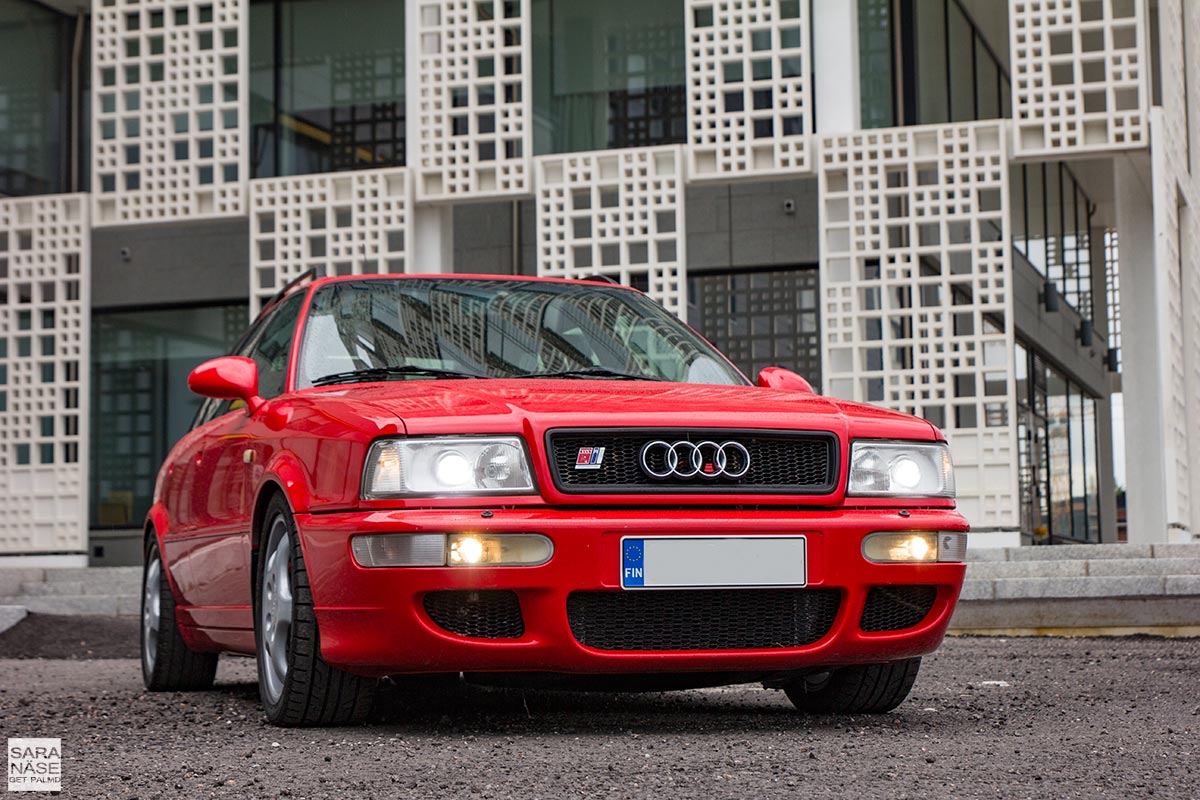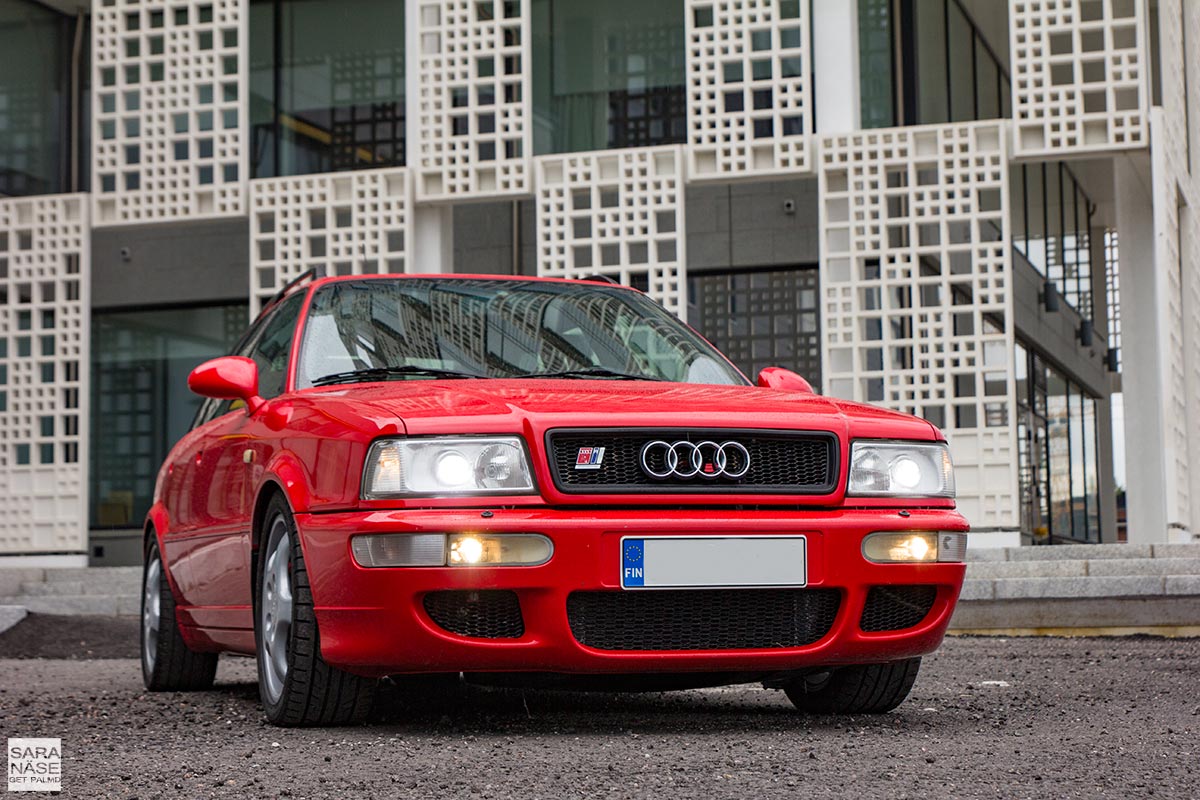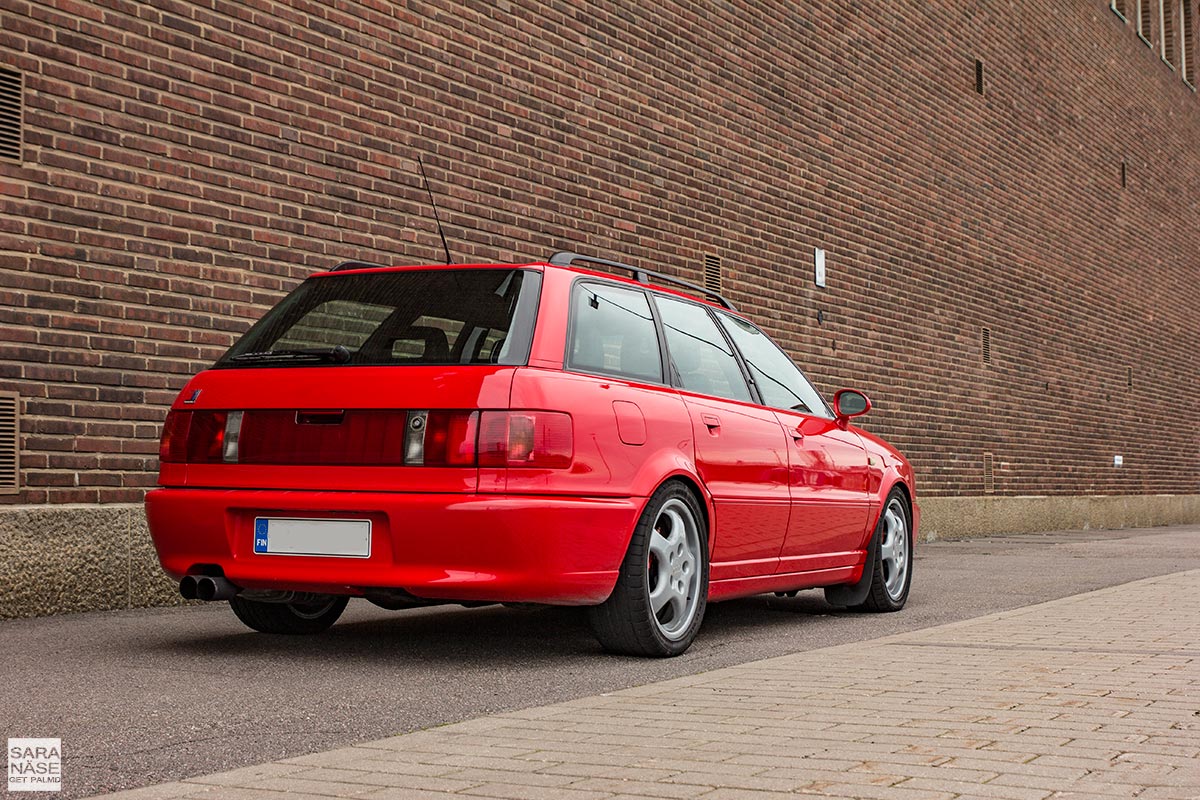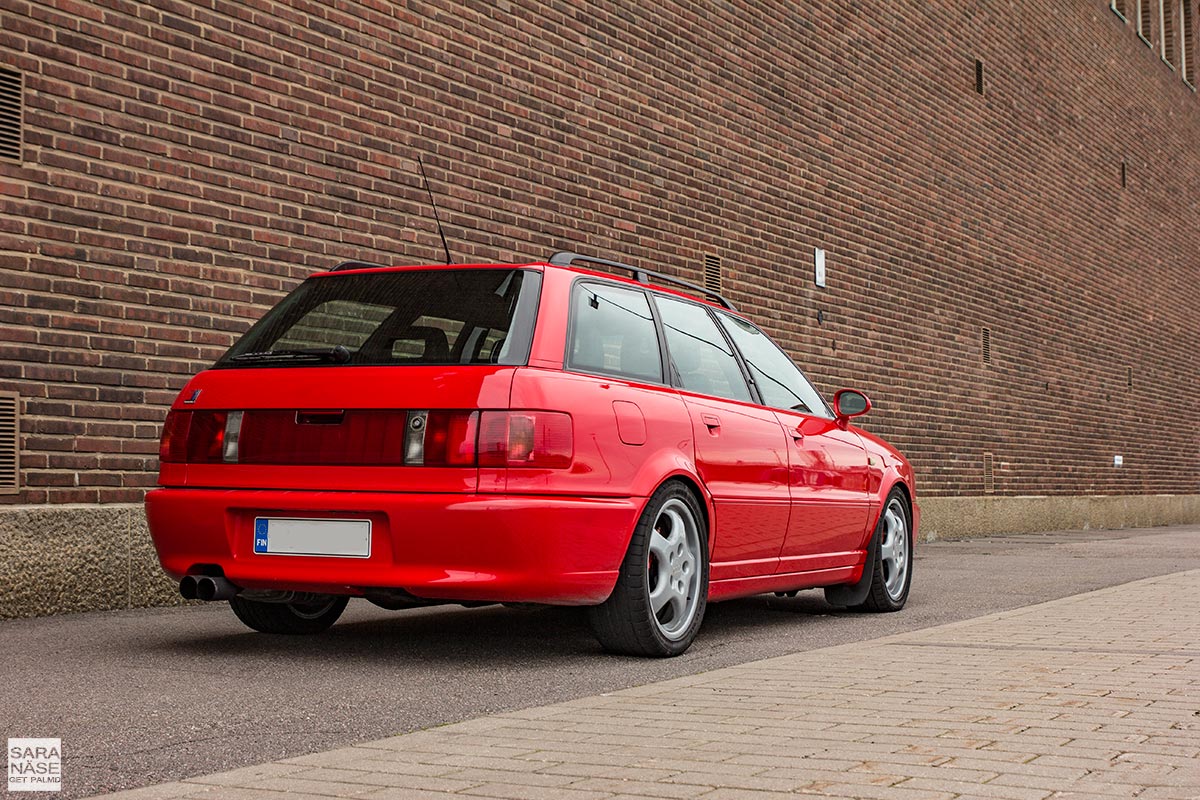 What I think makes this car desirable is that when people see you approach in the rear-view mirror, they can not imagine you can fly by and sound like a cool rally car. It is not a supercar, but you will see many surprised faces if you drive one, because this is not your average German wagon either. The cool factor is in fact so high that the guys at Classic Driver decided to include it in their newsletter. And some sex appeal must be required to be chosen for that first photo – I am pretty sure it is a criteria!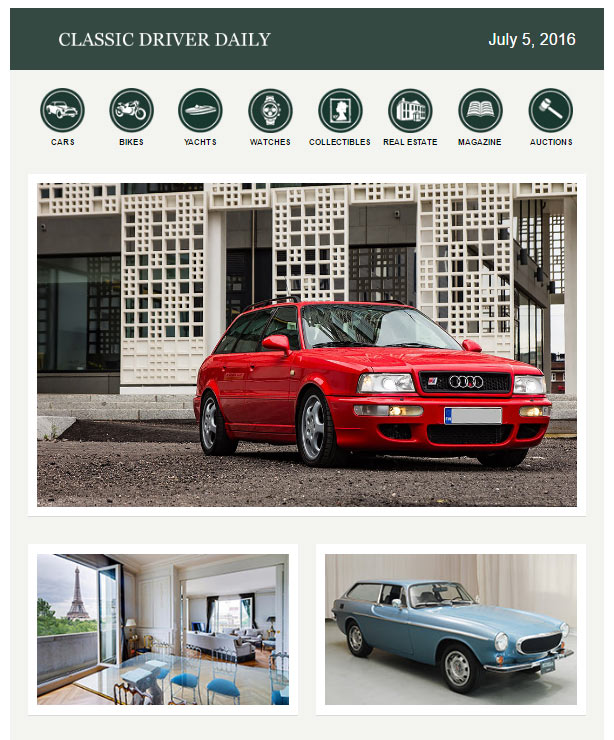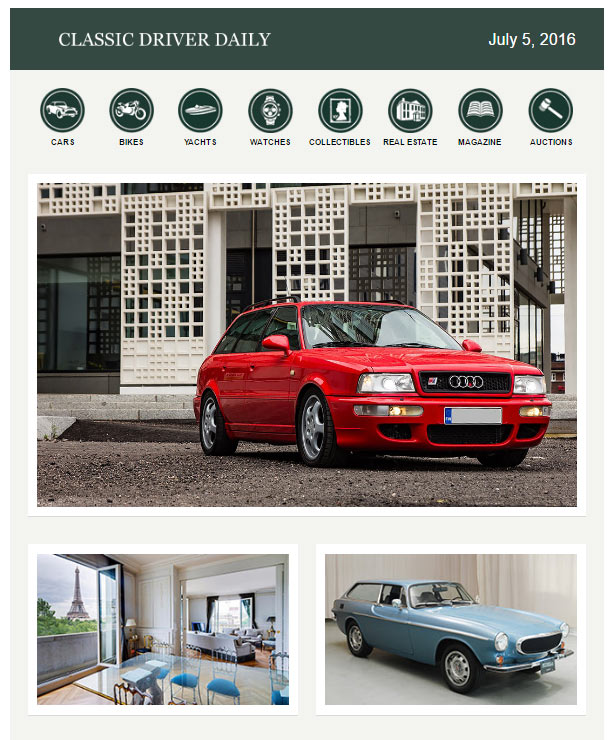 This 1995 Audi RS2 Avant is for sale in Finland by classic car dealer Harri Asunta, see the sales advert on his website. Mileage is 156 000 km, it has a full service book, and only minor modifications – but with all original parts included.