I had driven Col de Turini twice before, last October, when I decided to return there with the Porsche 991 GT3 after the trip to Monaco. Sunday afternoon I started an 1,5 hour drive from Monte Carlo to the top of Col de Turini with one plan in mind – stay overnight at top of Col de Turini, and wake up early to chase morning sunrays. The last time I drove Col de Turini I drove it on two sunny afternoons but this time I was hoping to get both sunrise and sunset photos of the yellow Porsche there.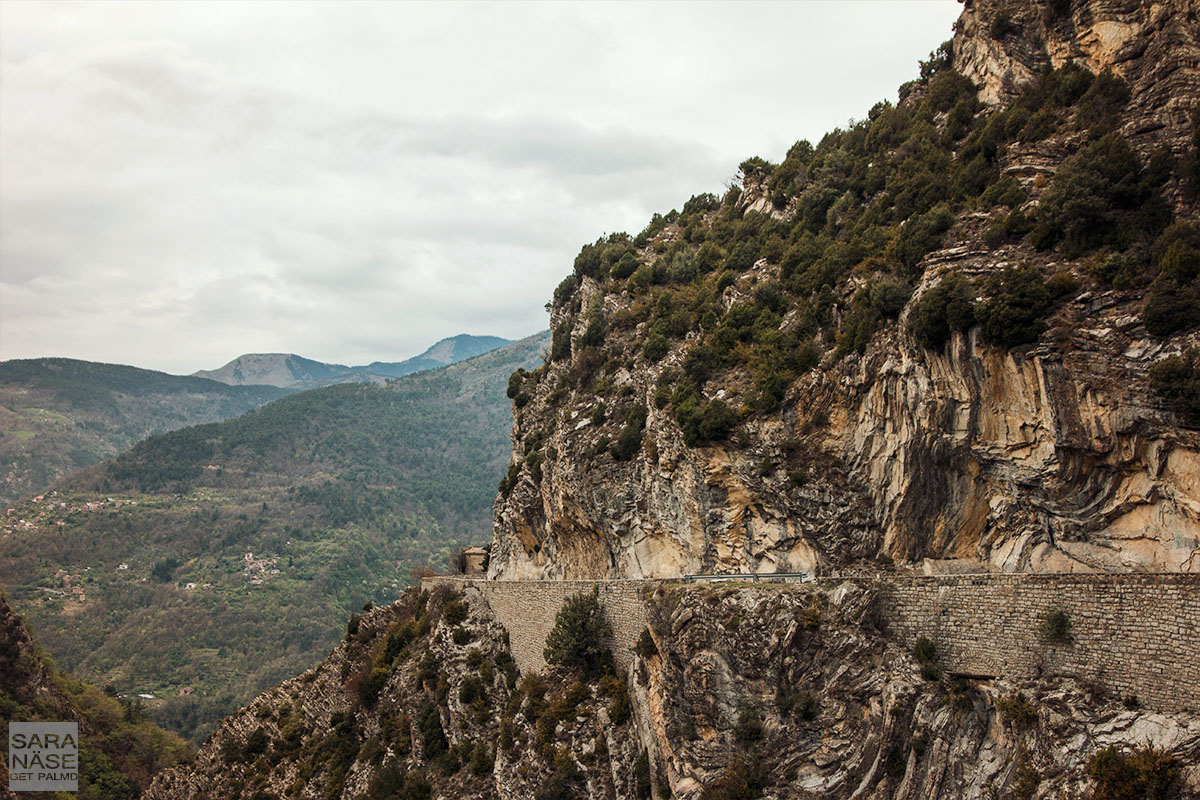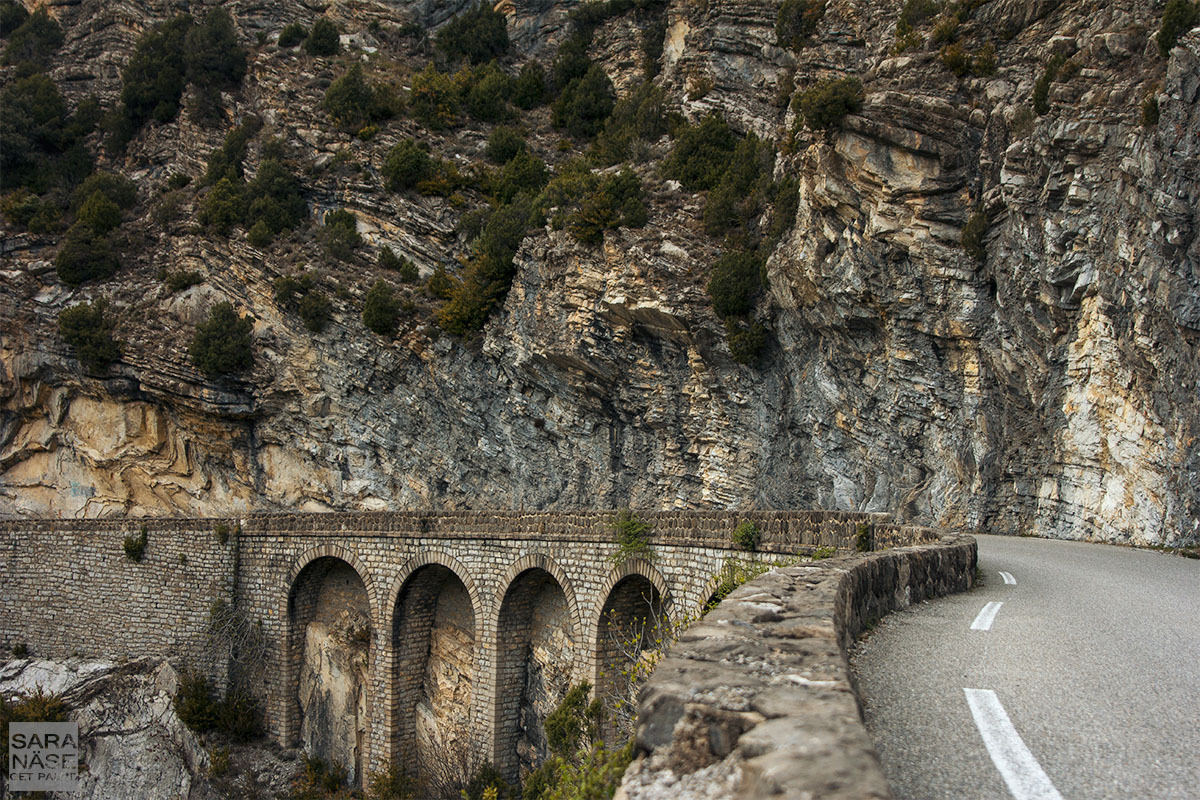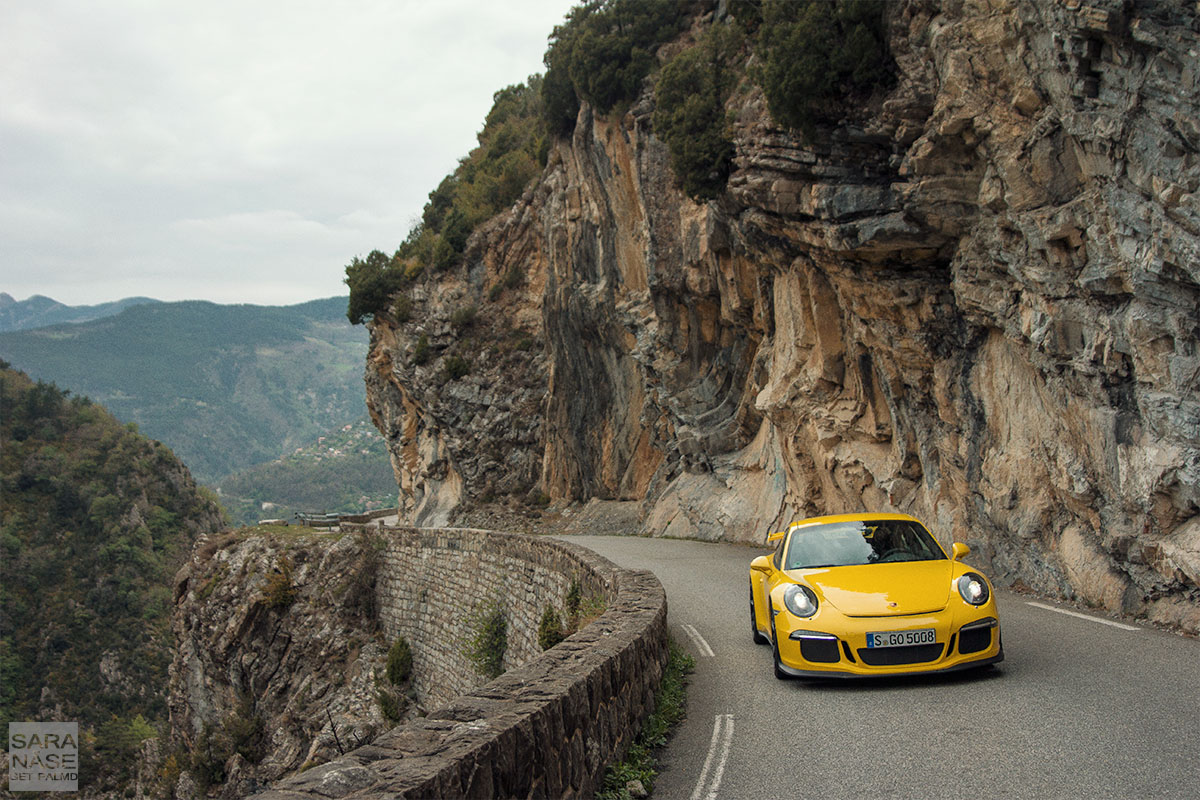 Beautiful plan that unfortunately did not work out exactly as planned. I got a cloudy evening as you can see from the photos above and the next morning I had to accept that the most picture perfect part of Col de Turini with 34 stacked hairpin bends is not ideal for sunrise photos either. I left top of Col de Turini at 1607m when it was still dark so I was not out too late, but perhaps way too early. After first scraping frosted car windows I drove down a few corners to what I consider some of the best photo spots. Surrounded by all the high mountains the famous Rallye Monte-Carlo hairpin corners were completely in shade. That gloomy dark landscape was not too bad either of course, especially not when you have a bright coloured car and it creates a nice contrast between the car and the road. But it takes more time than expected before the sun starts to rise above the peak of the mountains and lightens up the road. I waited and waited and then started to feel I need my morning coffee and drove back up for breakfast.
Although I did not get the kind of photos and morning light I was hoping for, I still had a gorgeous car to photograph on a wonderful mountain road.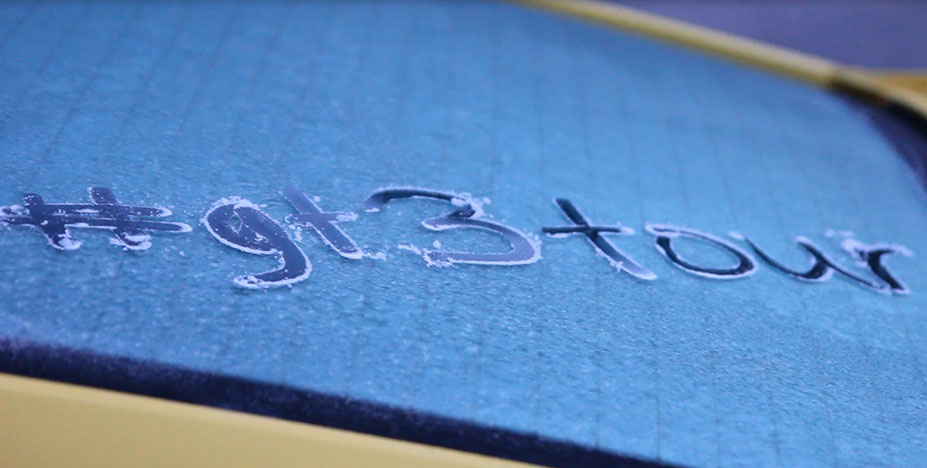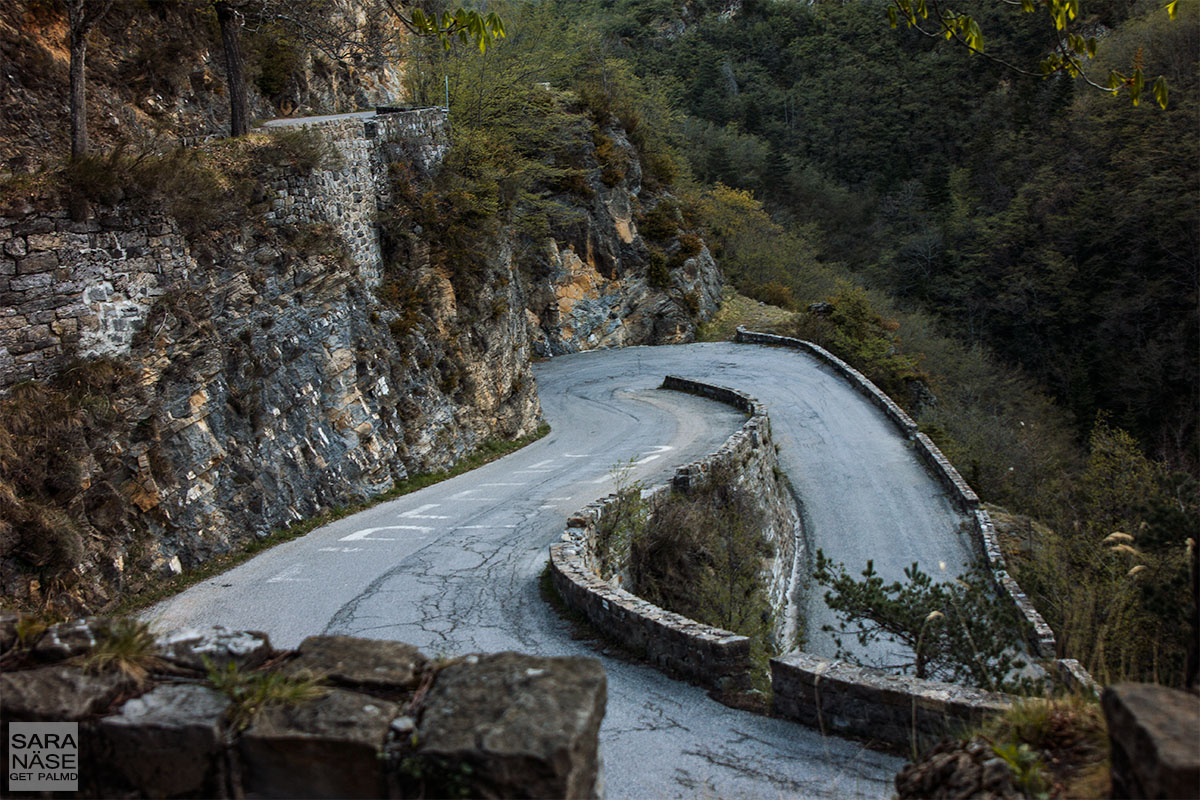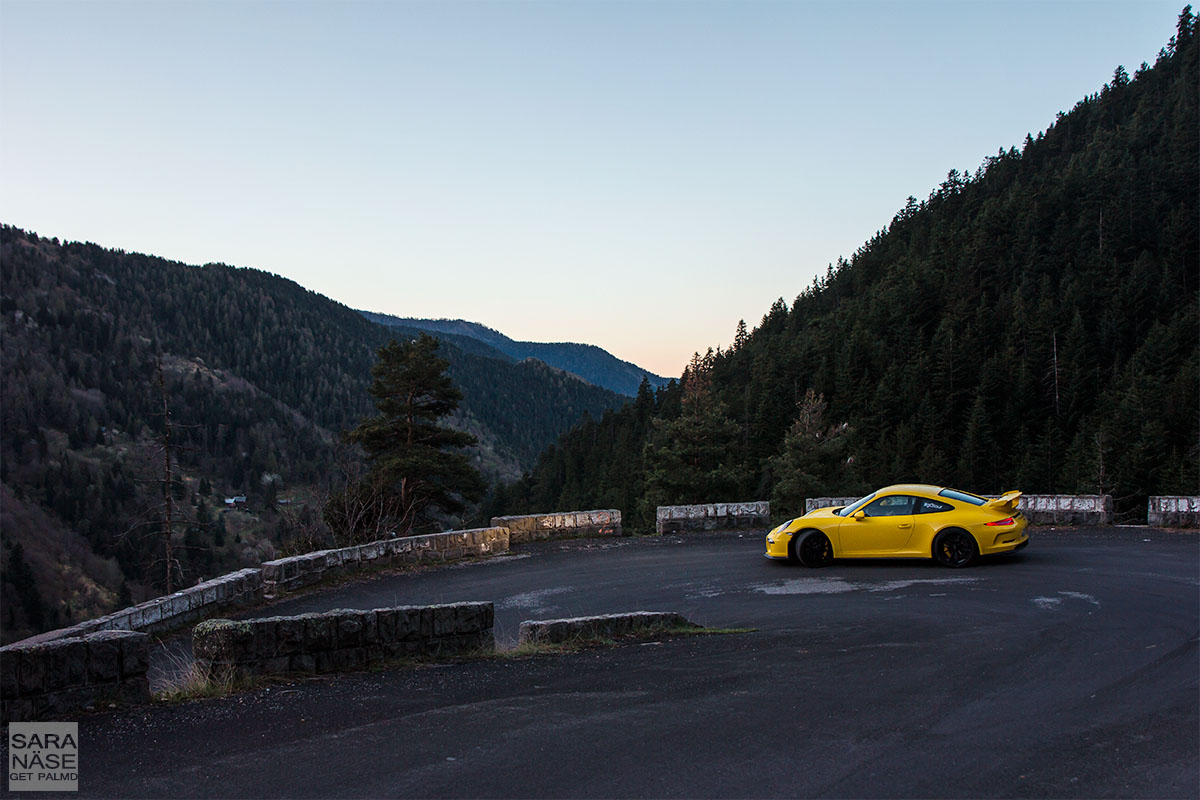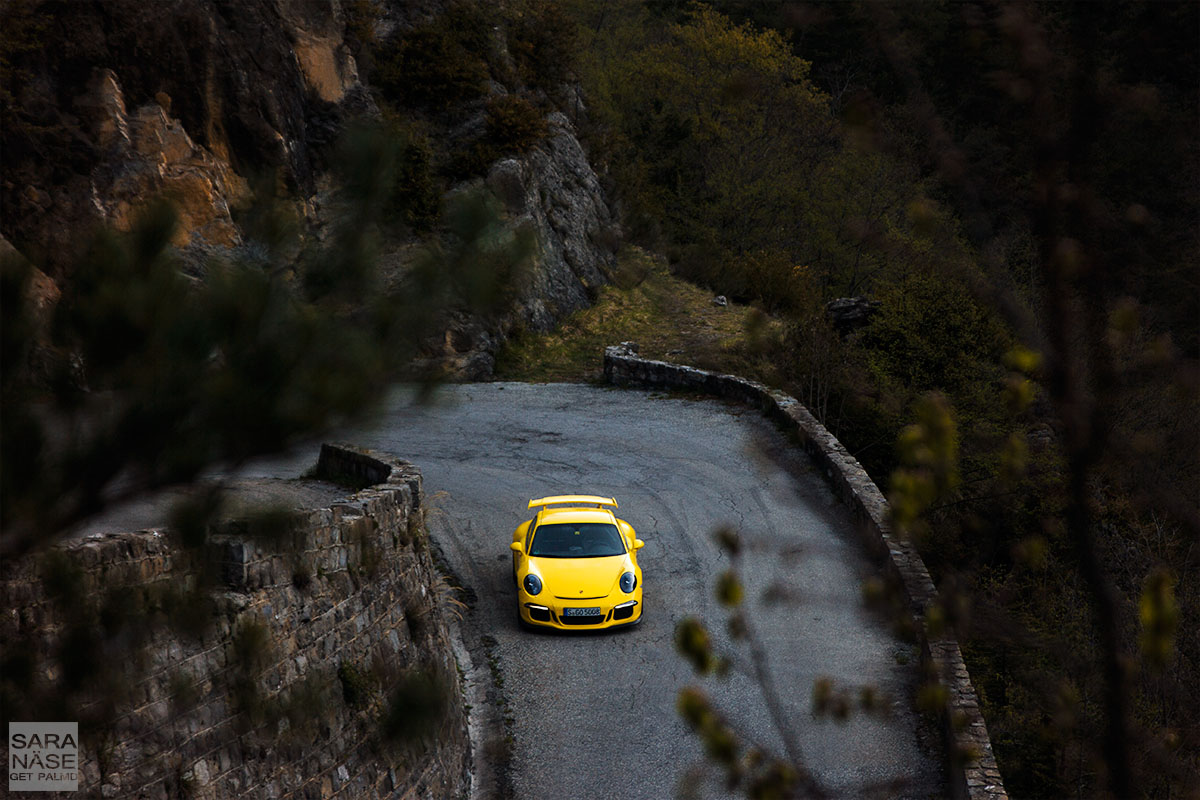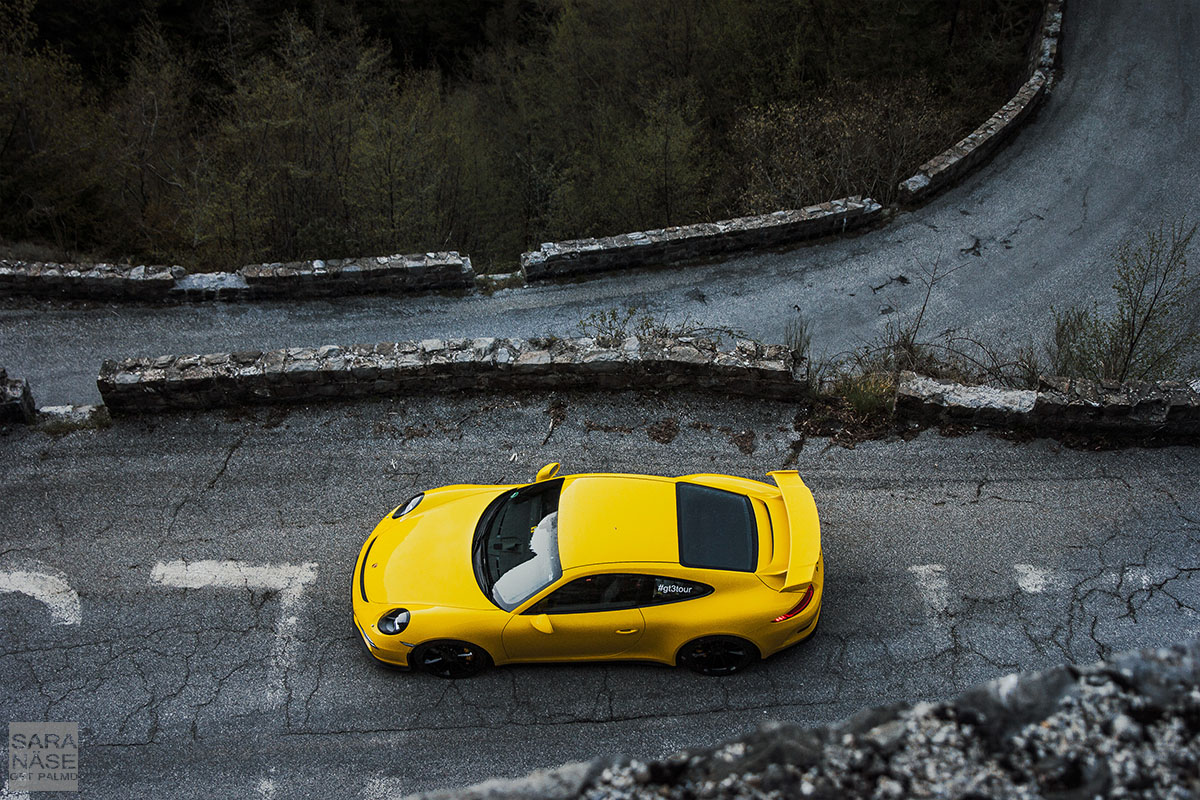 There are a few accommodation choices on the top of the pass. My hotel choice this time was Hôtel Les Chamois Col de Turini (dog friendly!) and it did not disappoint. The owners were extremely friendly and helpful and I had a lovely renovated room with beautiful mountain views from the balcony. They need the travellers support to keep these places alive in remote locations, so I personally like to stay in "top of the mountain pass hotels" whenever possible and encourage other people to do that as well.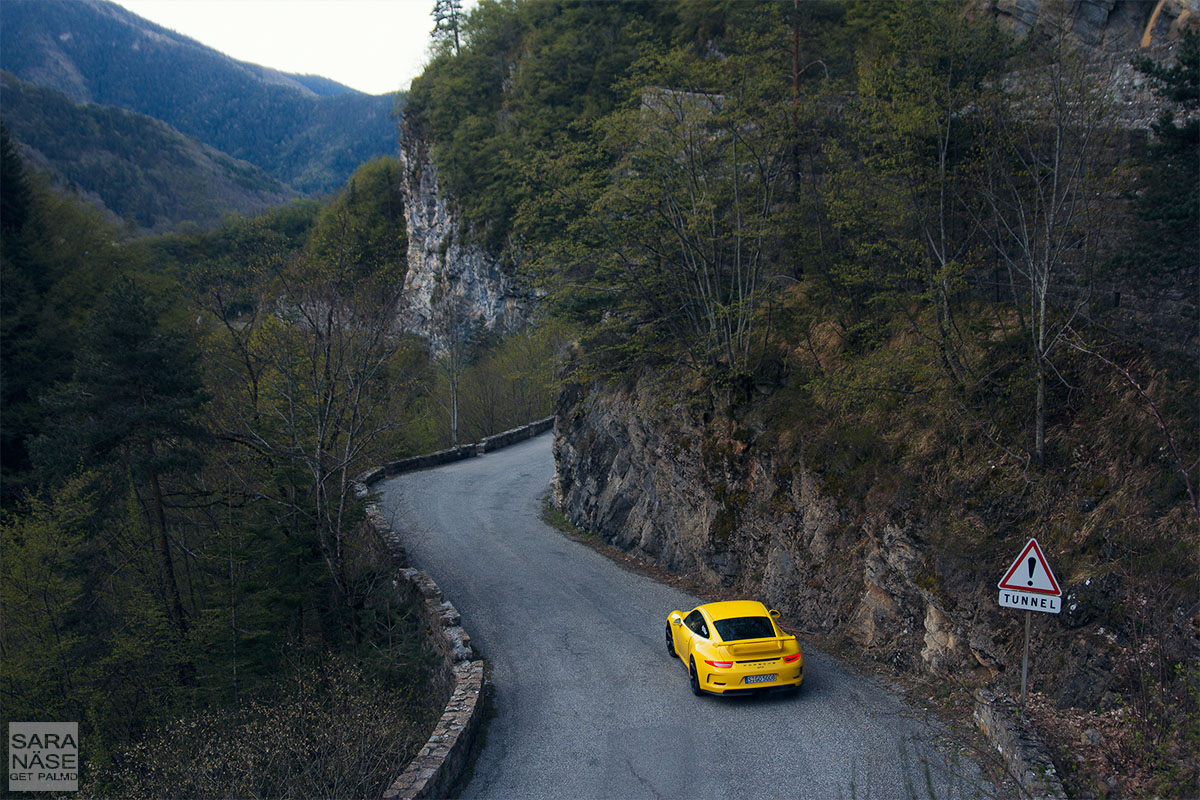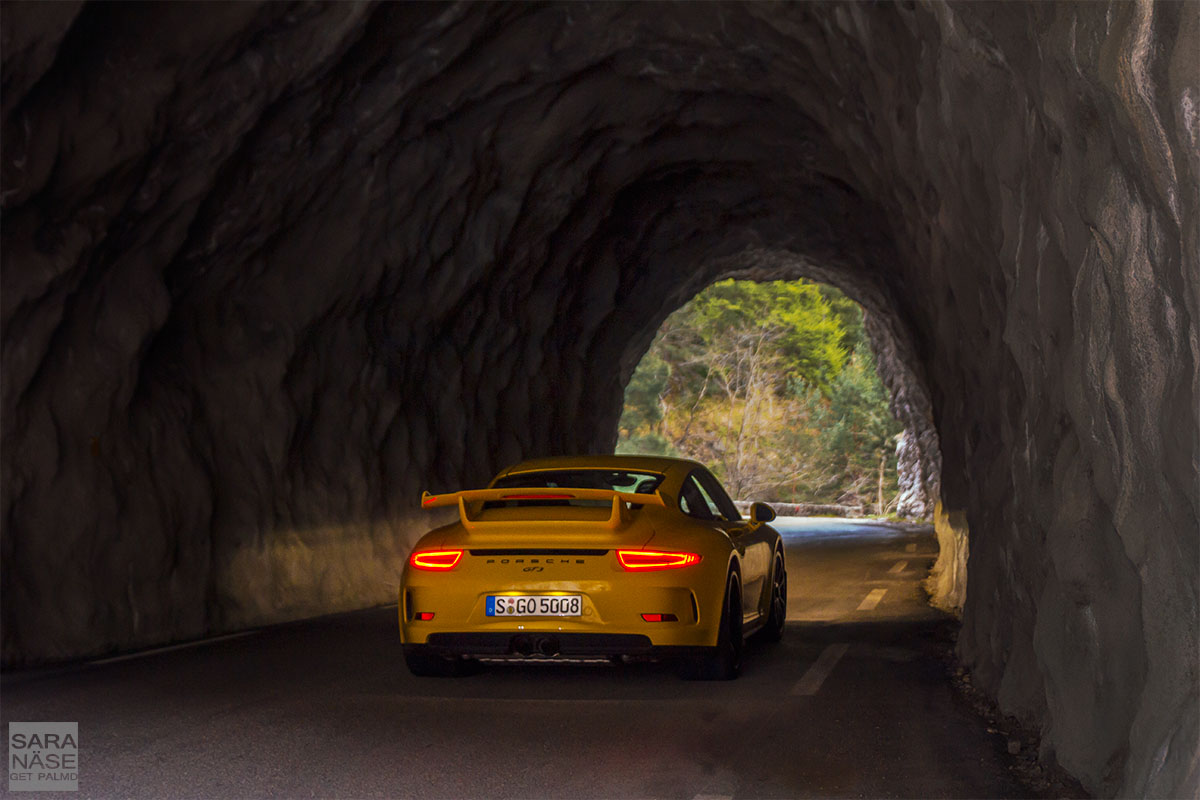 What a beautiful road Col de Turini is, with or without sunshine. There are some other beautiful roads in Alpes-Maritimes so you can do some fantastic drives from the French Riviera up to the mountains and back in 1-2 days. Col de Turini deserves to be included. There is a good reason why they call this 24km pass in the mountains between Sospel and La Bollene one of the world's greatest driving roads. It is a challenging drive as many corners are very tight (I have seen drivers in supercars reverse back out from the hairpin bends for a new try to turn 180 degrees, because if you come at the wrong angle there might not be enough space to turn) and there are several blind corners on this narrow road.
I would also love to experience Col de Turini when there is snow on the road so definitely have to return in the winter. I missed Rallye Monte-Carlo this year but I am marking 18th-24th January 2016 in my calendar!