Col du Mont Ventoux was my main reason for going to Provence. I read about this road and knew I want to drive it, it looked so beautiful in the photos I found. To drive to some of the roads I already knew about in Alpes-Maritimes before heading up via the "Route des Grandes Alpes" to Switzerland would have been a safe choice, because I know there are several good mountain passes there. But to save some time, considering I was still about 700 km away from my final destination and also had less than 36 hours time to return the Jaguar F-Type Coupe R to Jaguar Schweiz, I was determined to find something closer to Provence on my way to the French Alps.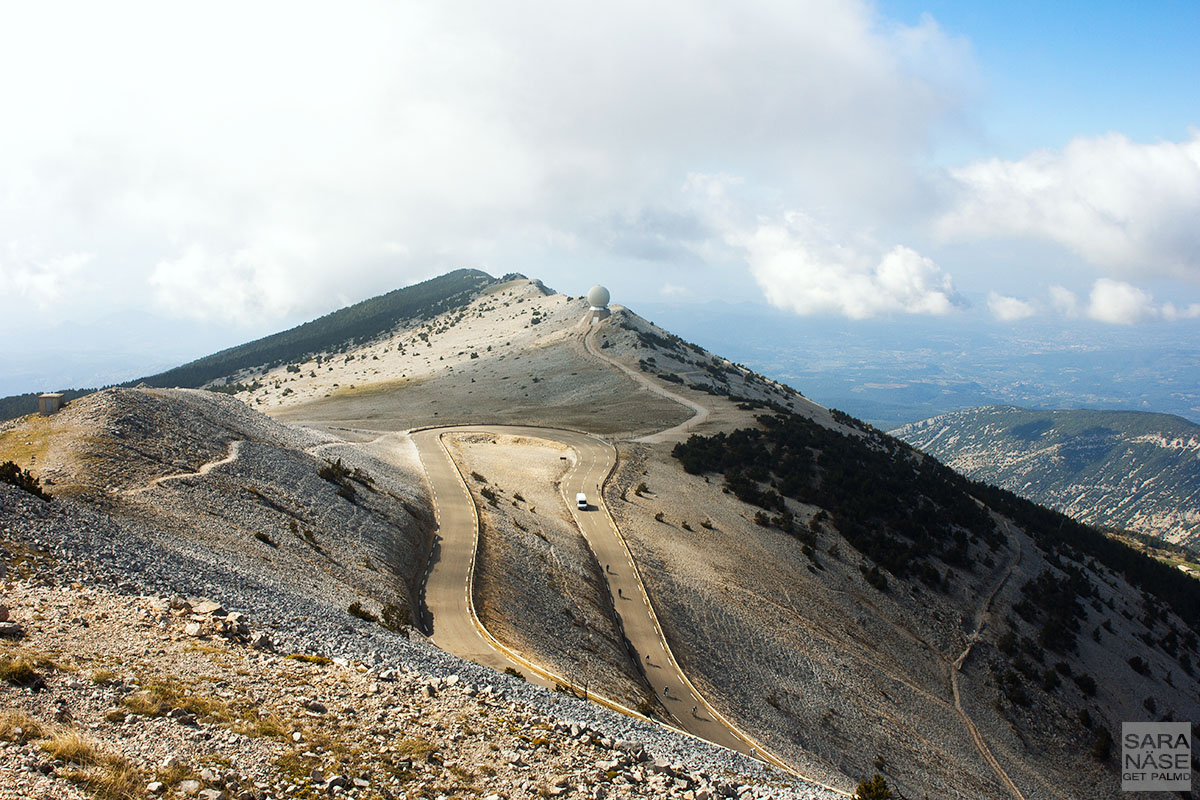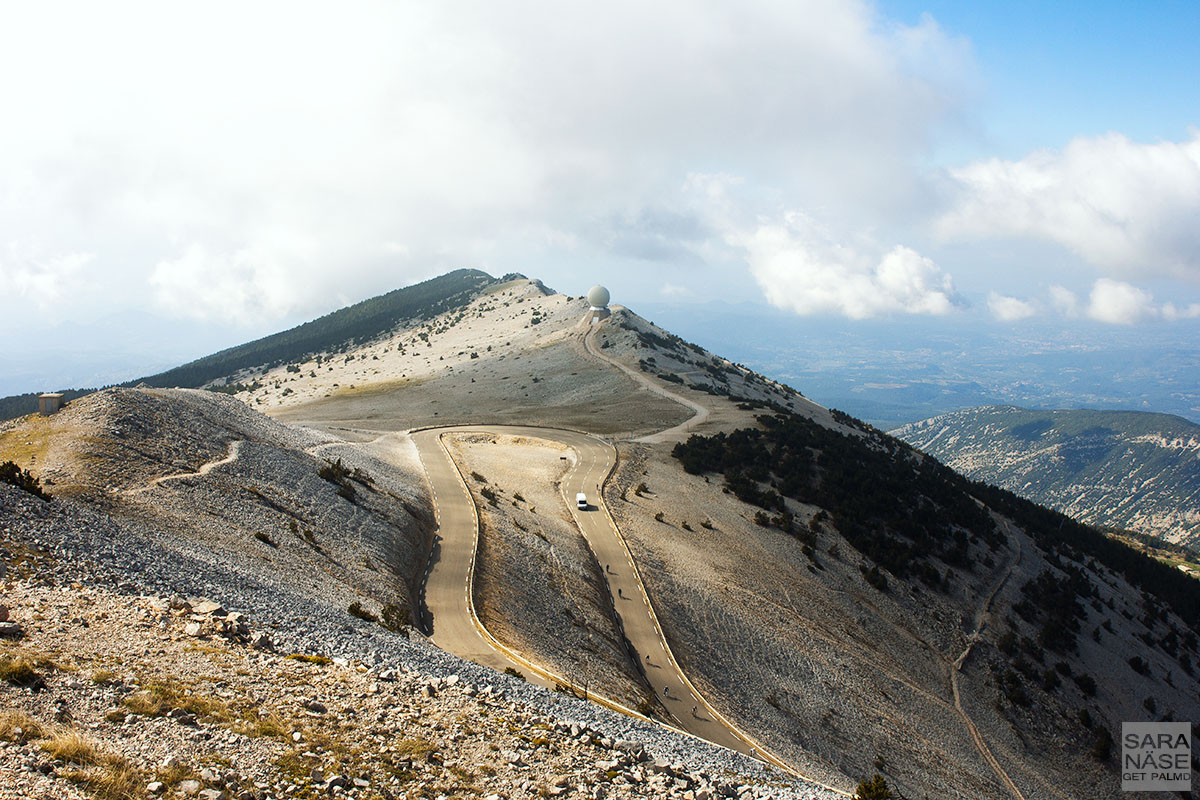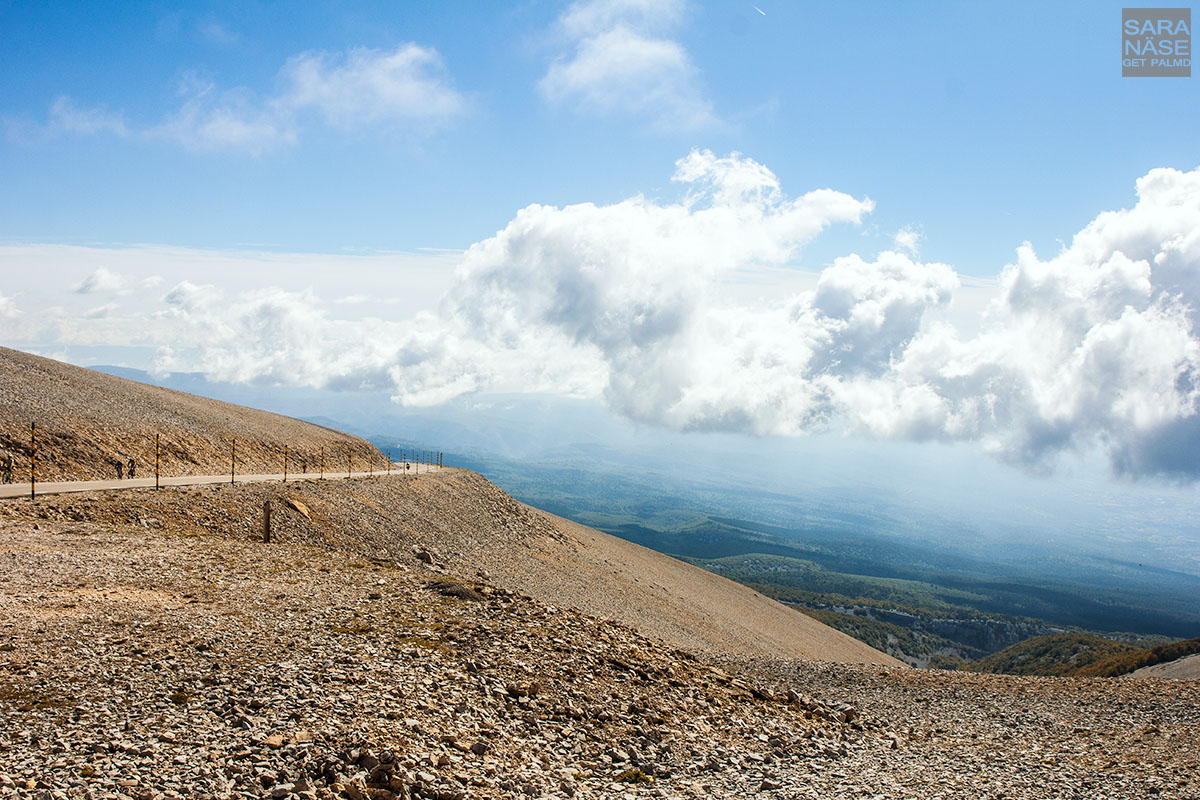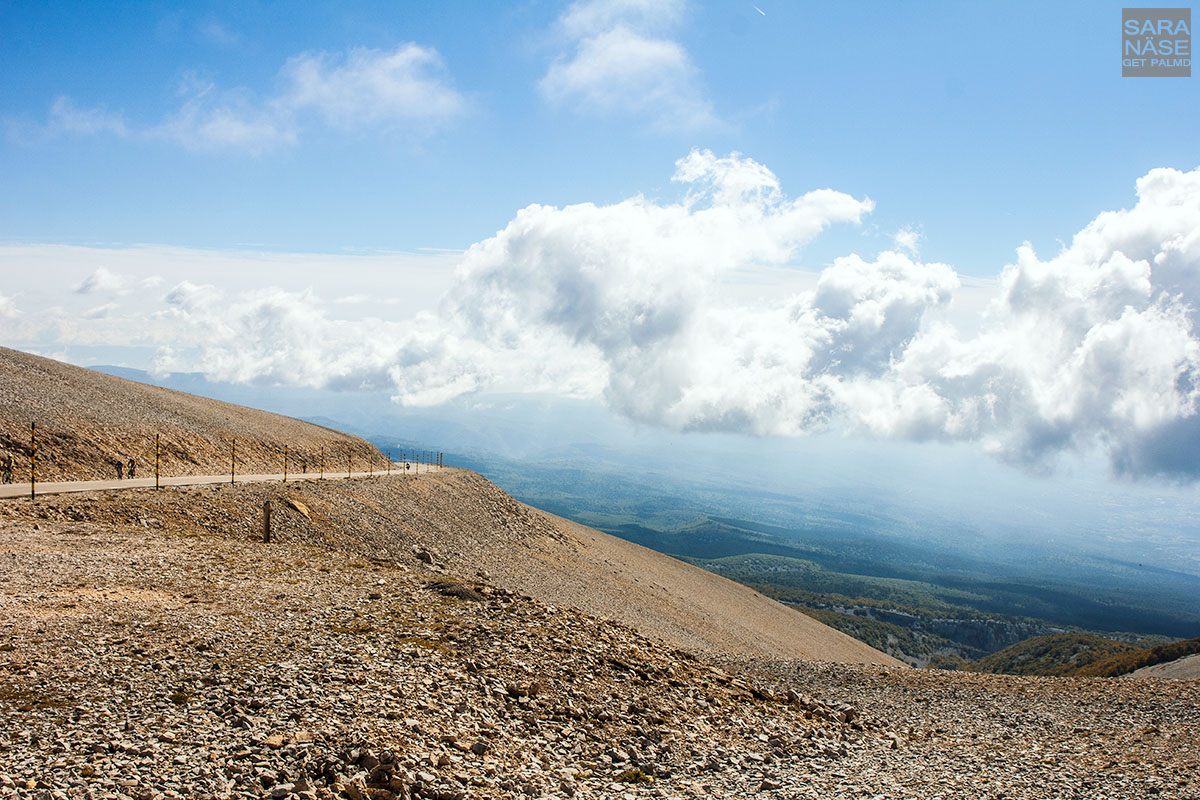 After some research online I had found a few options and my final pick was Mont Ventoux. It looked absolutely incredible in photos, with a view over Provence that is hard to beat as Mont Ventoux also is the largest mountain in this region. Often when you reach the top of a mountain pass you have astonishing views over even more mountains, but rarely you find these places where you can actually drive to the highest peak in the area and when you stand there looking around you, you have a 360 degree view over empty landscapes. Almost no other mountains blocking the view to any direction and if there are any, they are much lower. Instead you enjoy nothing but empty space close to the cloud line.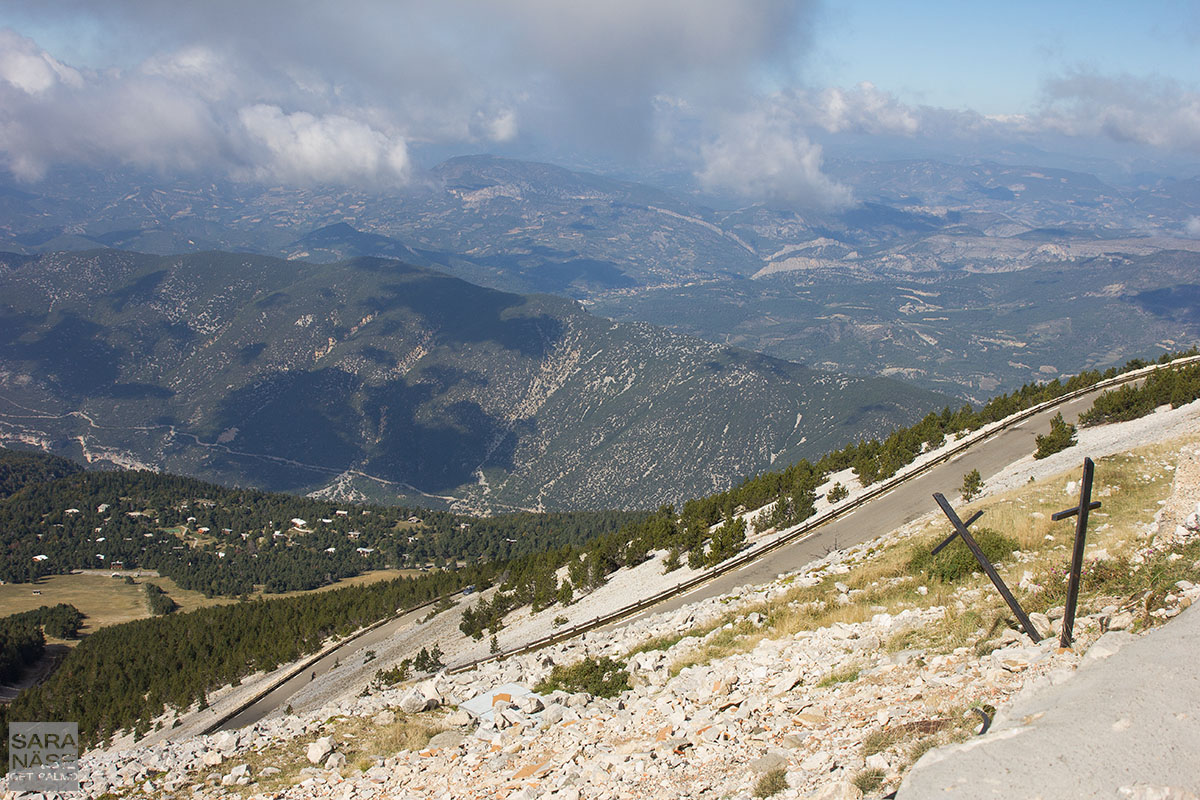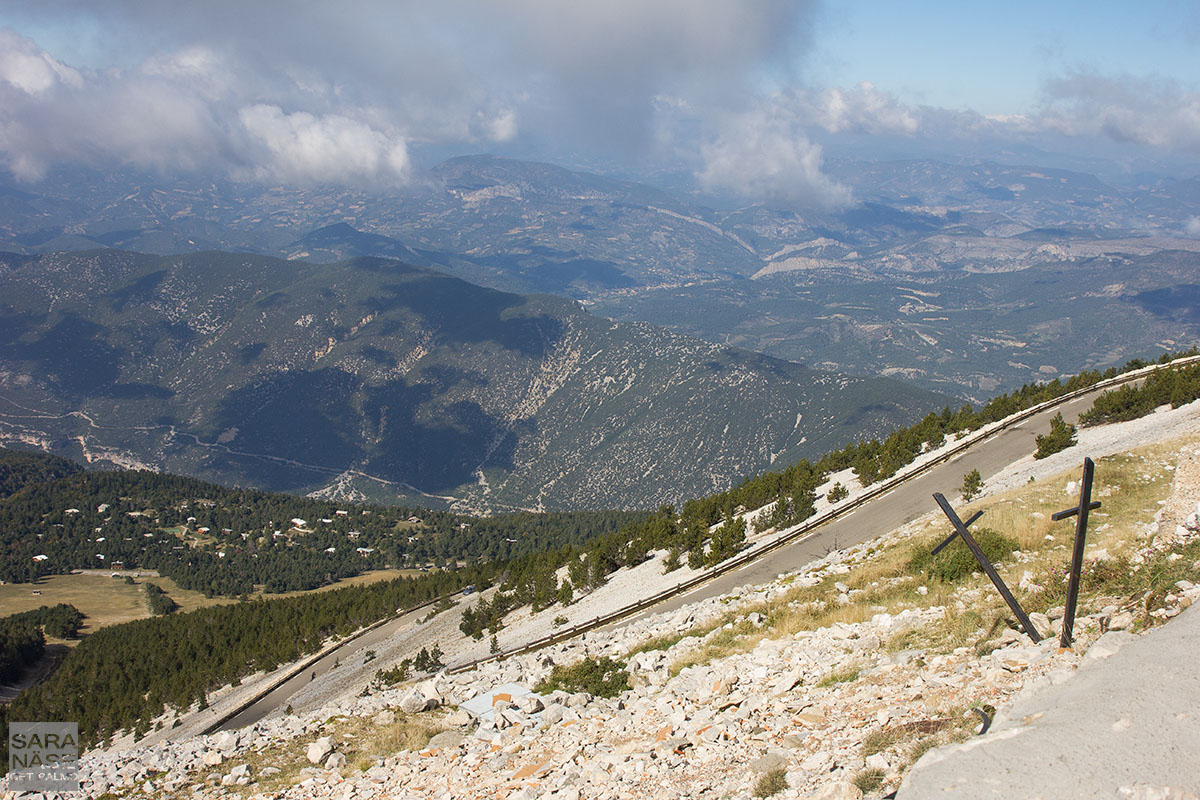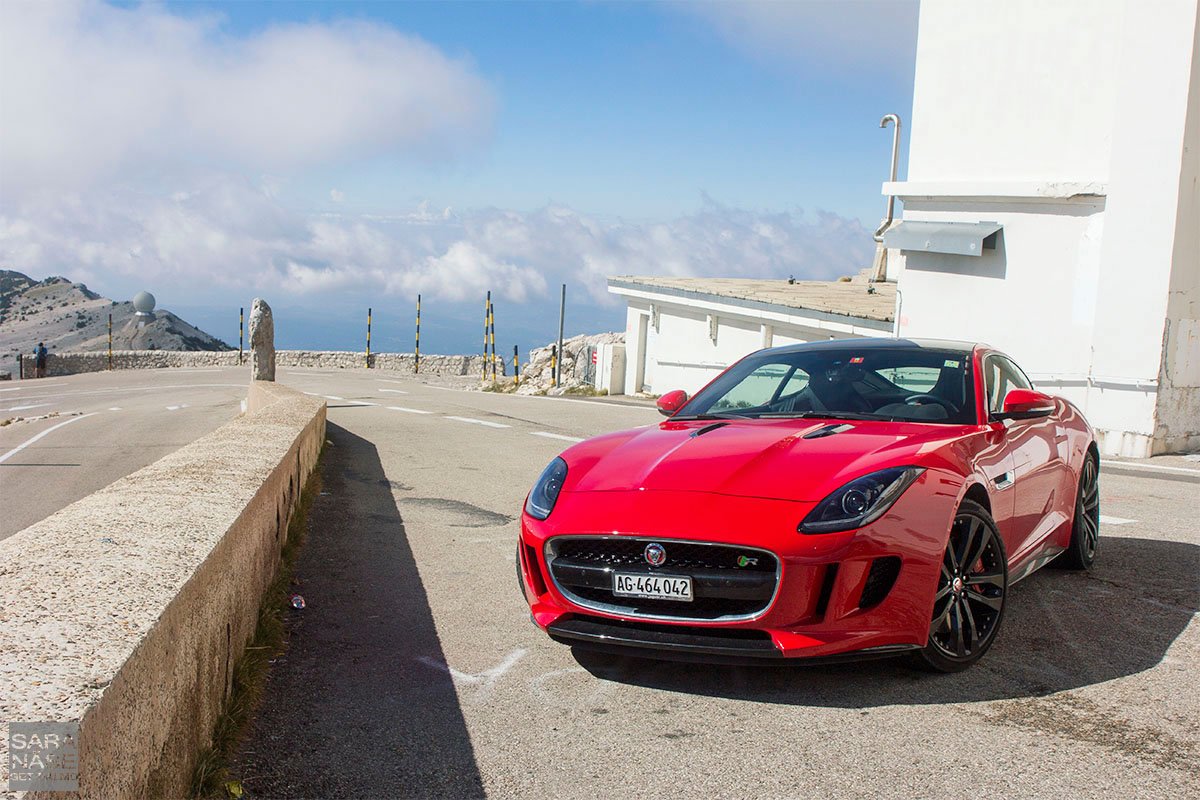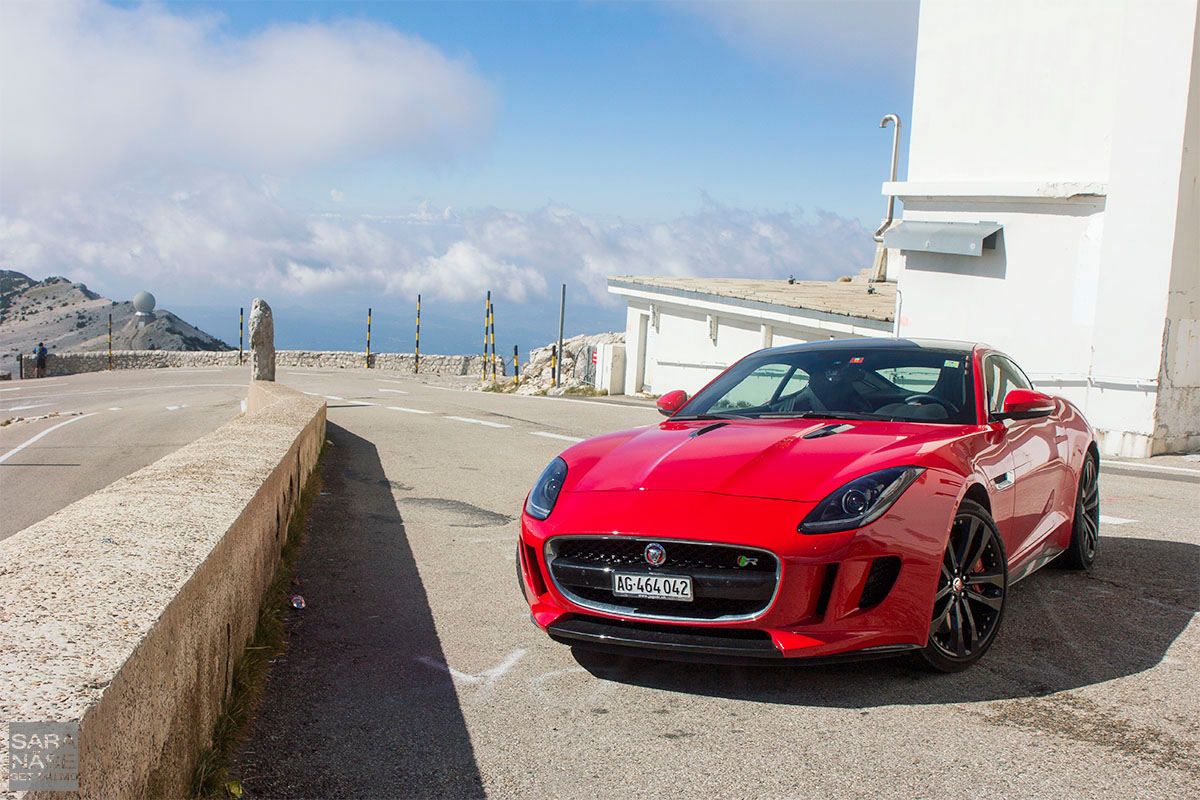 This is a really charming feature of Mont Ventoux – the clouds. I have seen photos where some people actually have been above the cloudline at the summit that reaches 1912m above sea level. On this day the clouds were not packed that much around the mountain but there were some lonely clouds floating over the road, creating beautiful shadows.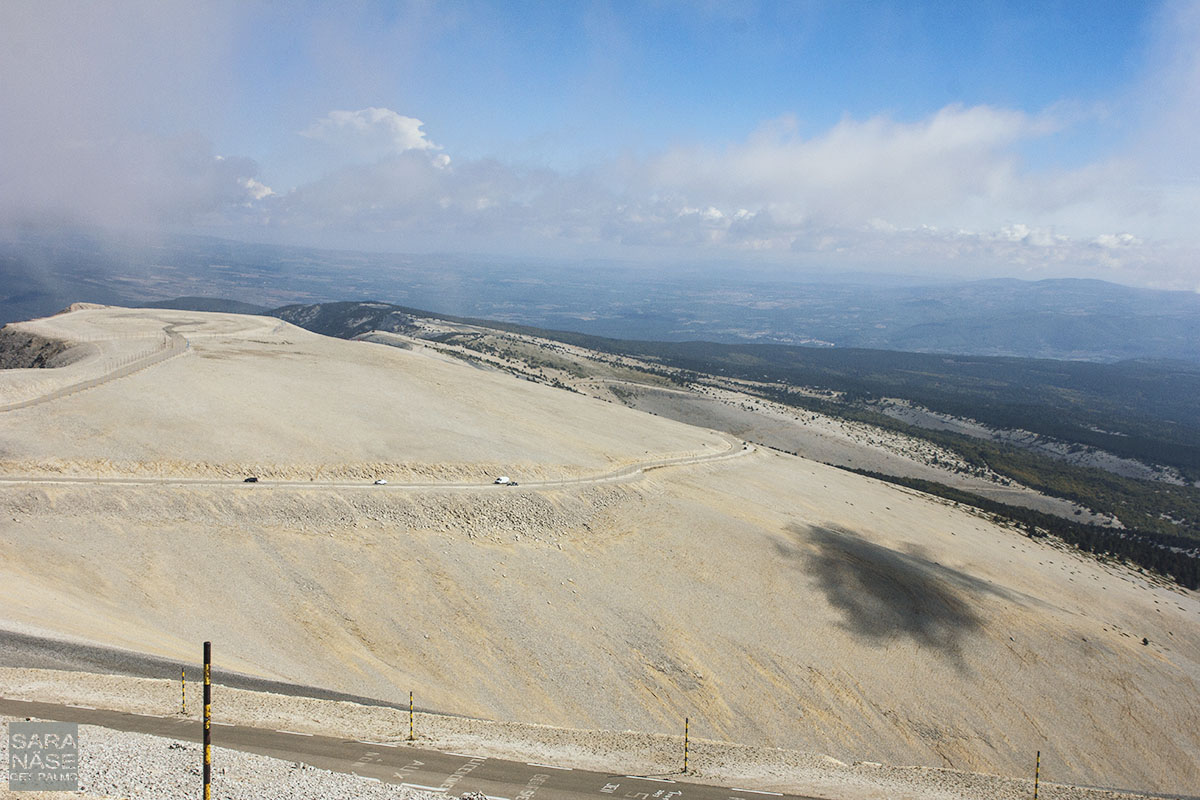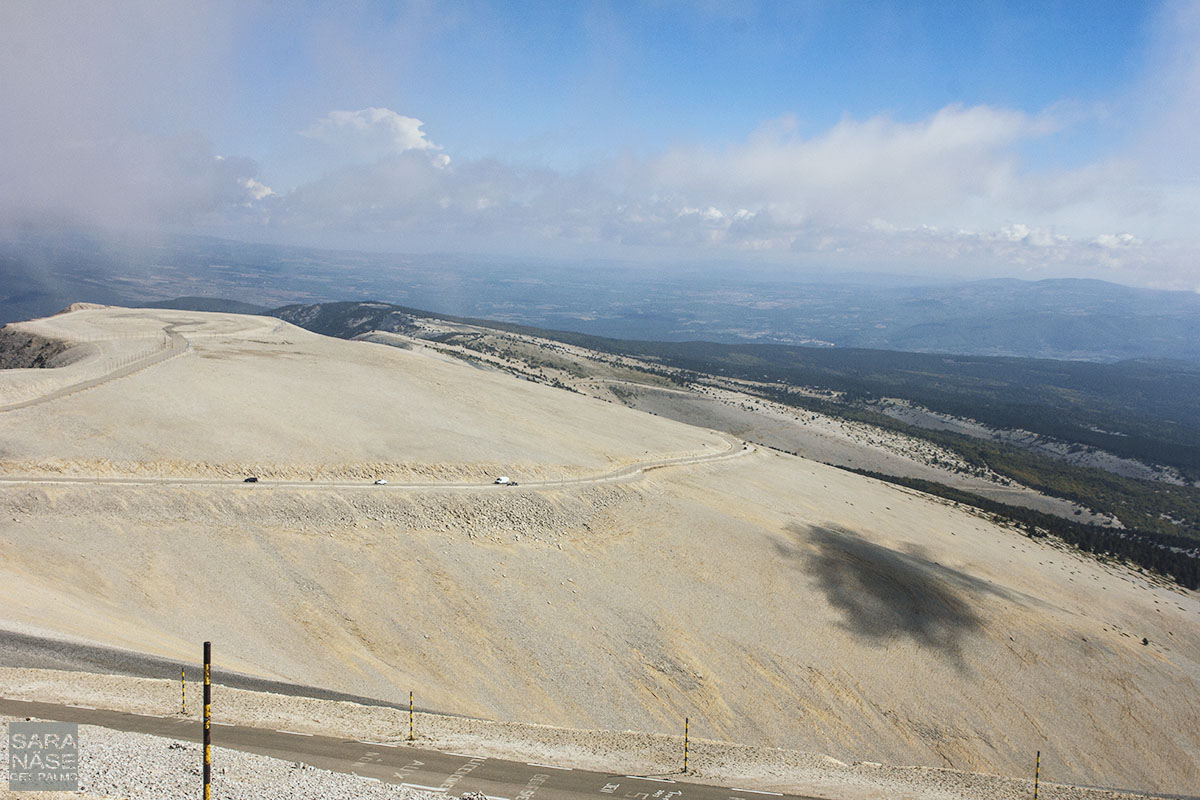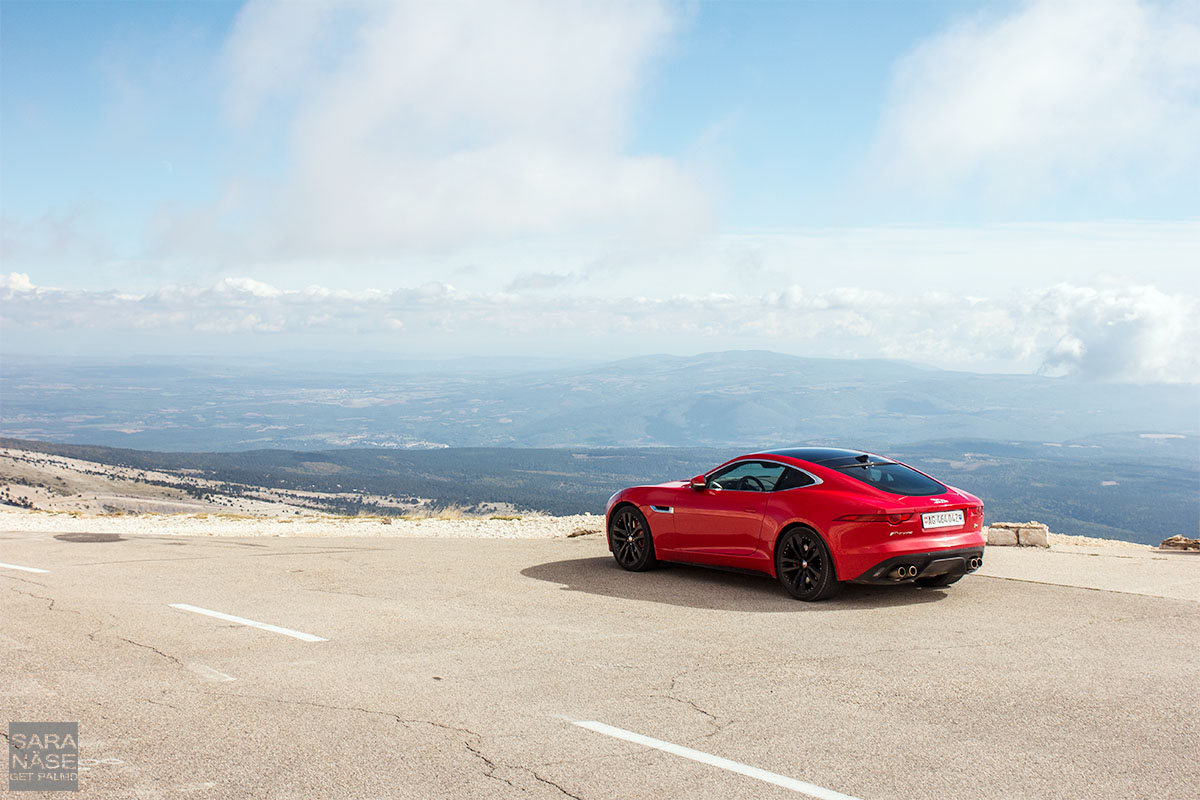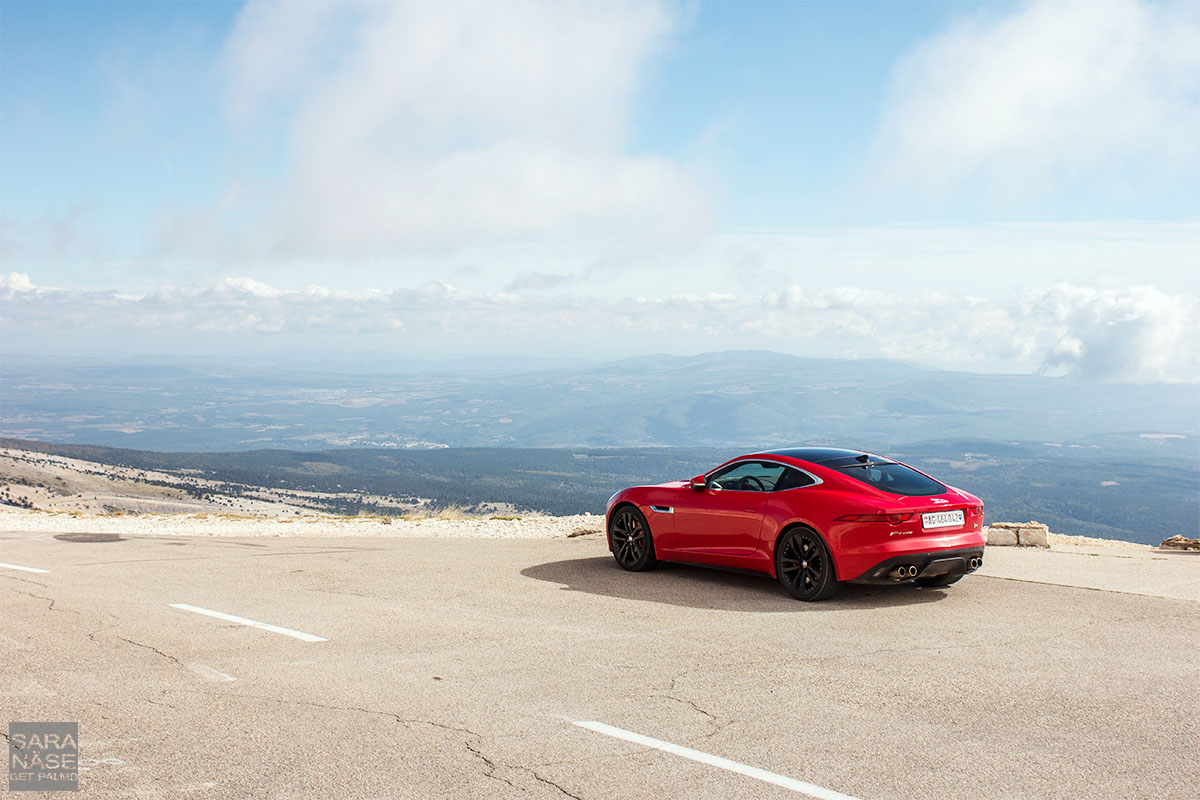 A picture perfect view from a picture perfect road. This Tour de France pass was unfortunately busy thanks to road bicycle racing enthusiasts, something quite rare for a day in early October because from my experience mountain passes in October are often quite free from both bikers and other cars. This is at least often the case in the Alps but apparently not Provence, where you can enjoy sunny warm weather almost all year round. I want to drive Mont Ventoux alone though and I am sure that if I plan the timing a bit better next time and actually wake up almost in the middle of the night to see a sunrise, or get out late for a sunset drive, it will be close to empty.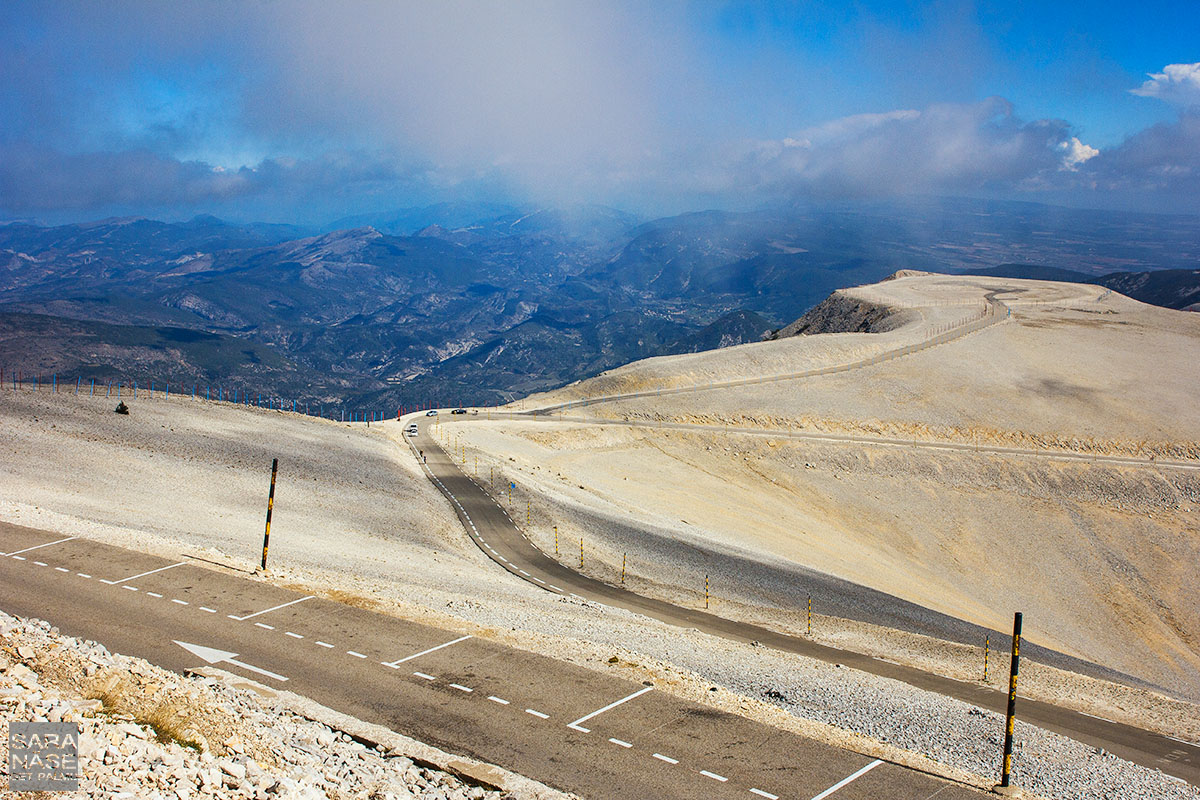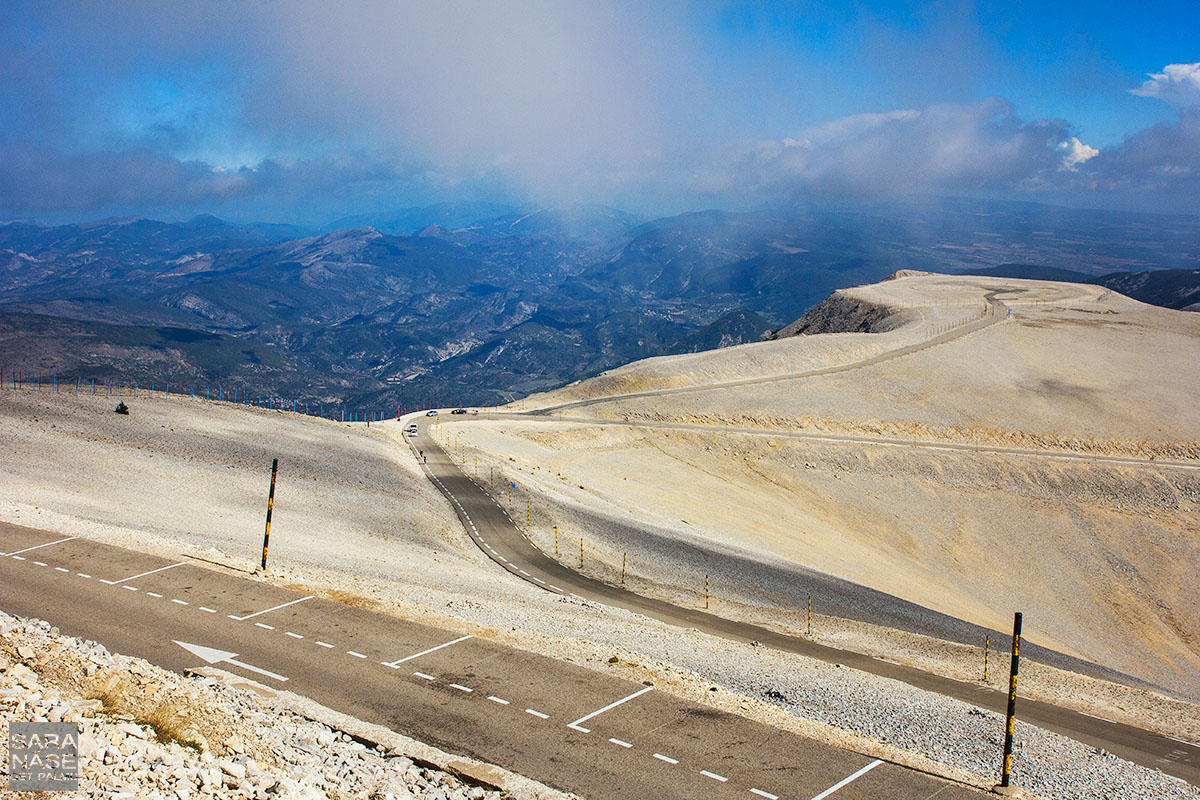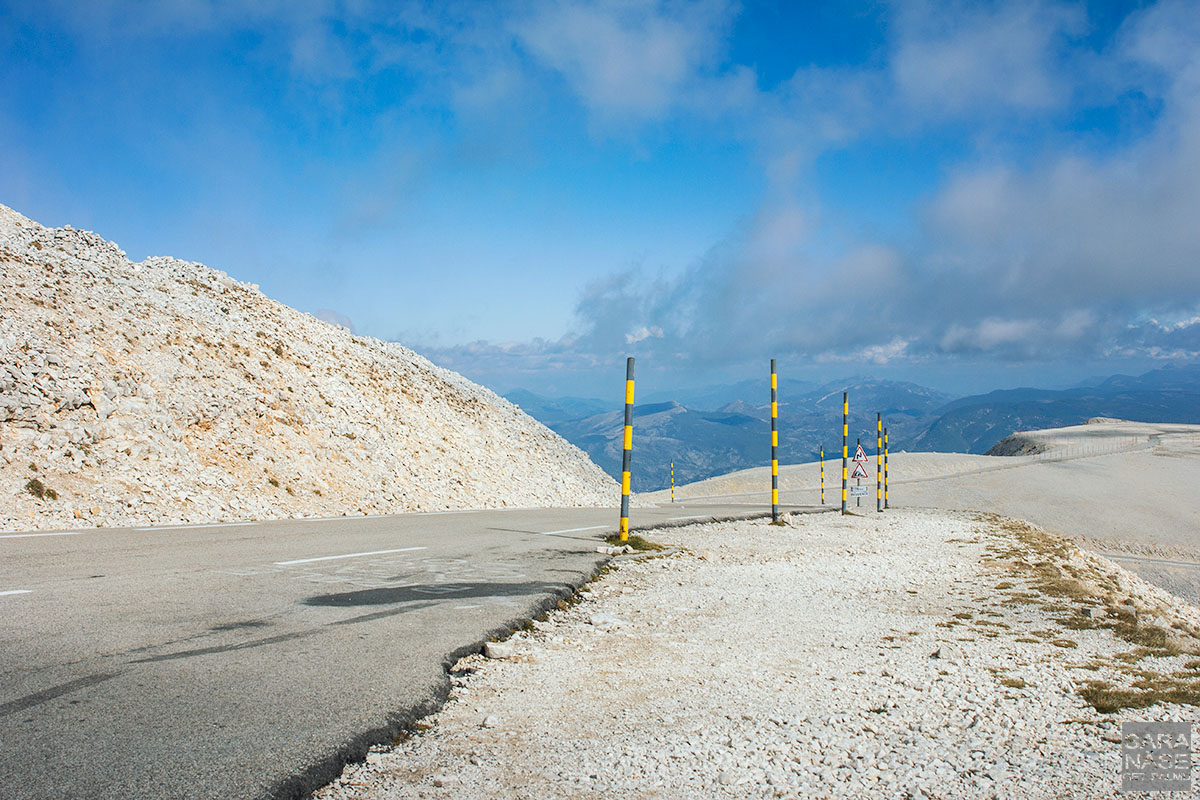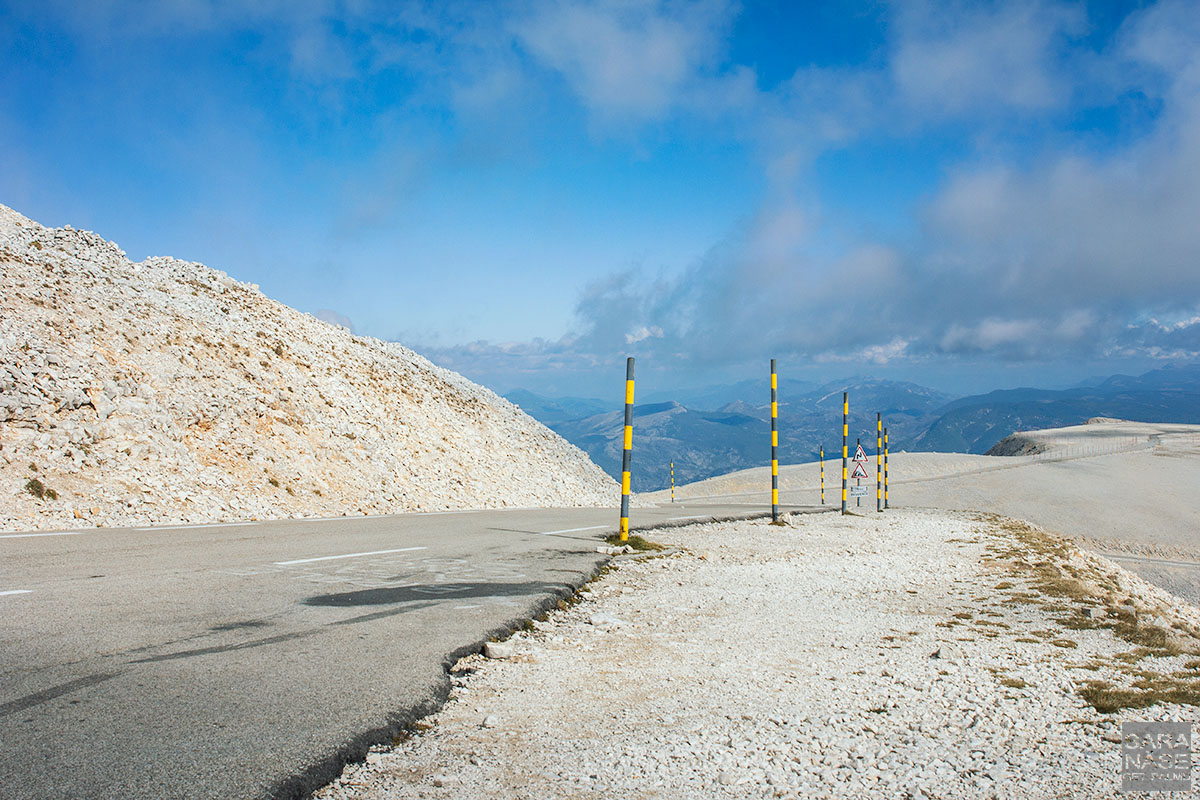 When shared it is mainly a scenic drive, but if you can have Mont Ventoux a moment for yourself without having to worry about road traffic, it will most likely become one the best roads you have ever driven in southern France.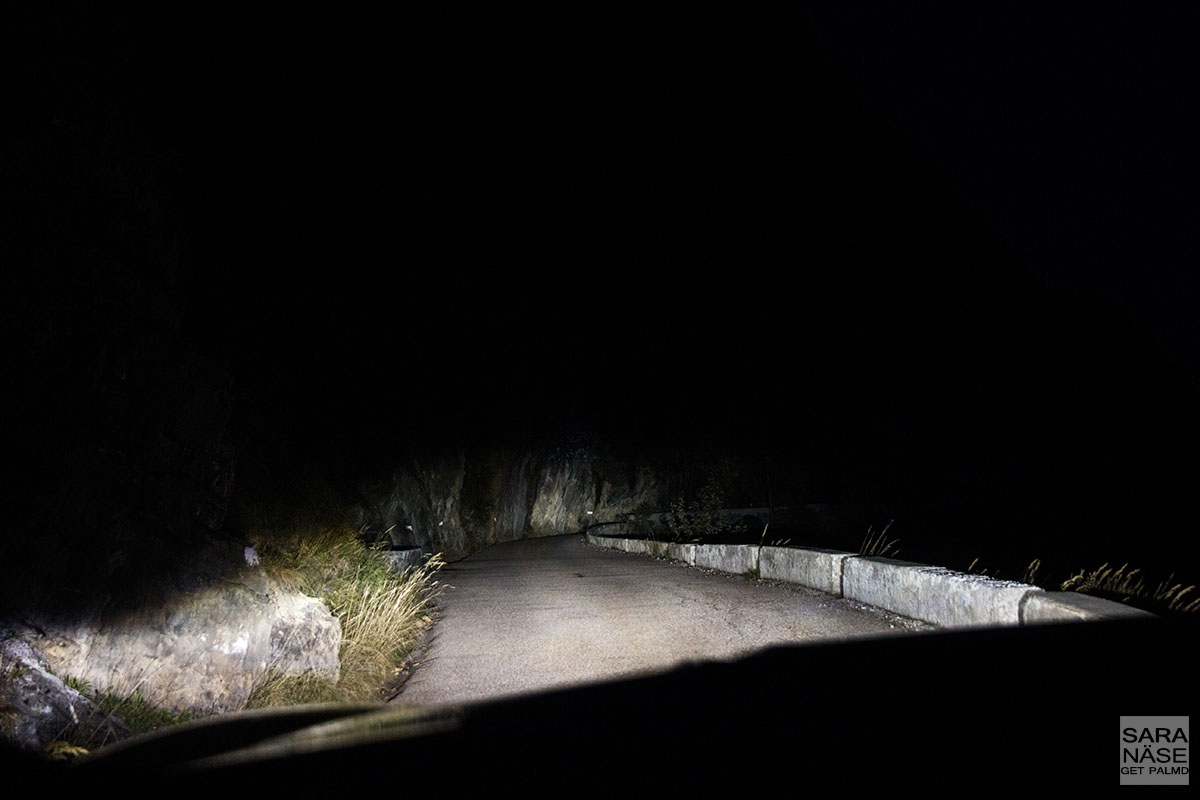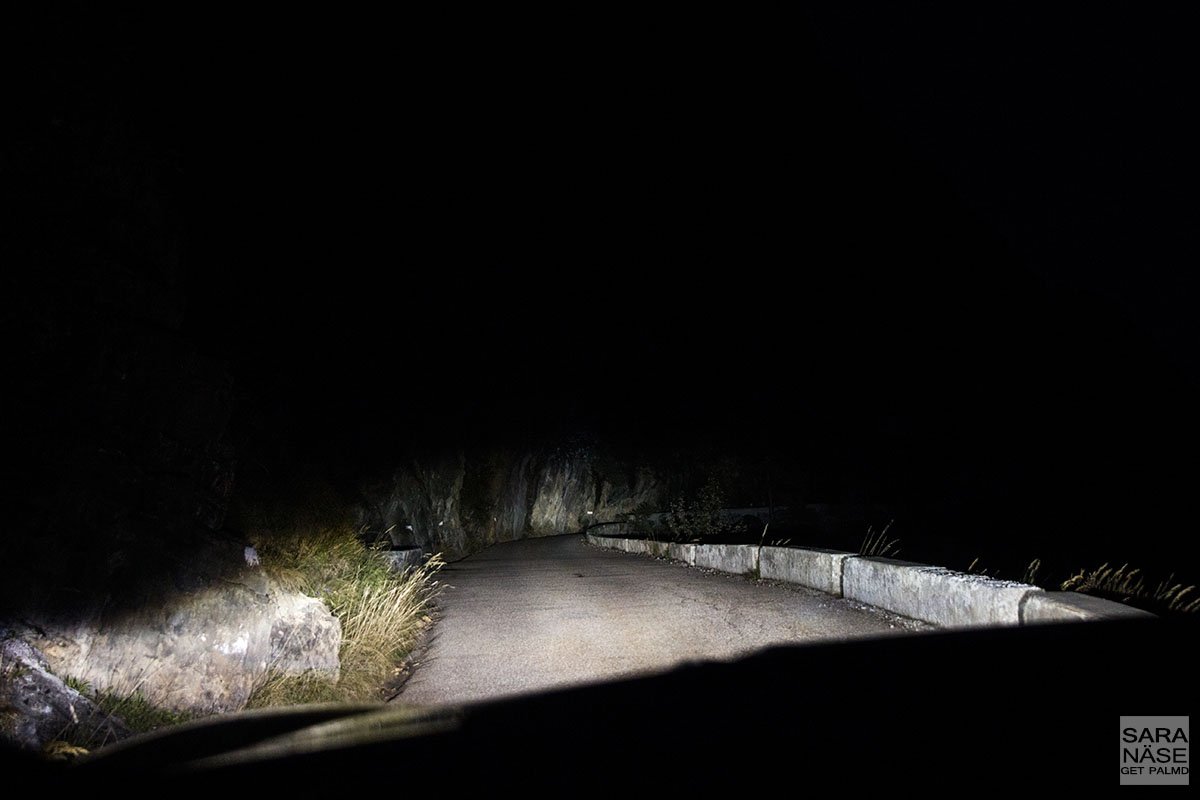 That evening I arrived late to the hotel in Les Deux Alpes (Hôtel Chalet des Champions) after a long day of driving first Mont Ventoux and then in to the Écrins National Park. An empty ski resort town this time of the year. Empty hotel also, I think I was the only guest. But the next morning – and last day with the Jaguar F-Type Coupe R – I would have the most amazing driving roads in the French Alps right next to me…