After an early morning shoot at Lake Garda I had to start a drive back to Switzerland to return the Nissan GT-R to Nissan Schweiz. I know I am really lucky to even get access to cars like this, with price tags so high that I am not in the position right now to buy them. Still it is always a very bitter feeling when you need to part from the car. I seem to find good qualities in almost every car I drive. Not all of them awaken a desire to own that car, but with all of the cars featured on this website I have had a good time.
Some cars end up being better overall packages, a car that comes with a performance and functionality that will satisfy all your needs and you try to tell yourself "if I had this one, I would not need any other" (truth is very few petrolheads can think like that, no matter what you are driving you still believe there is room for more cars in your life).
Other cars might not bring out exactly that feeling and craving in you, but they still have that something to makes you feel "I need this car in my life".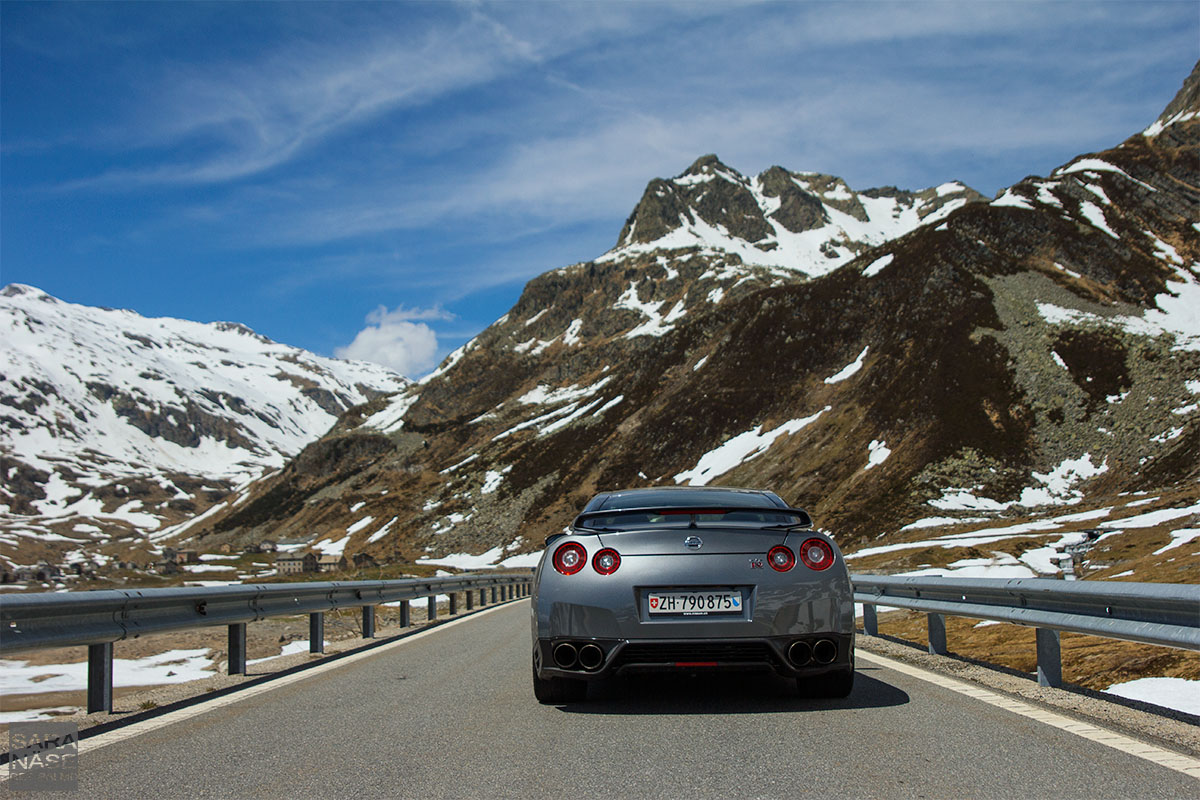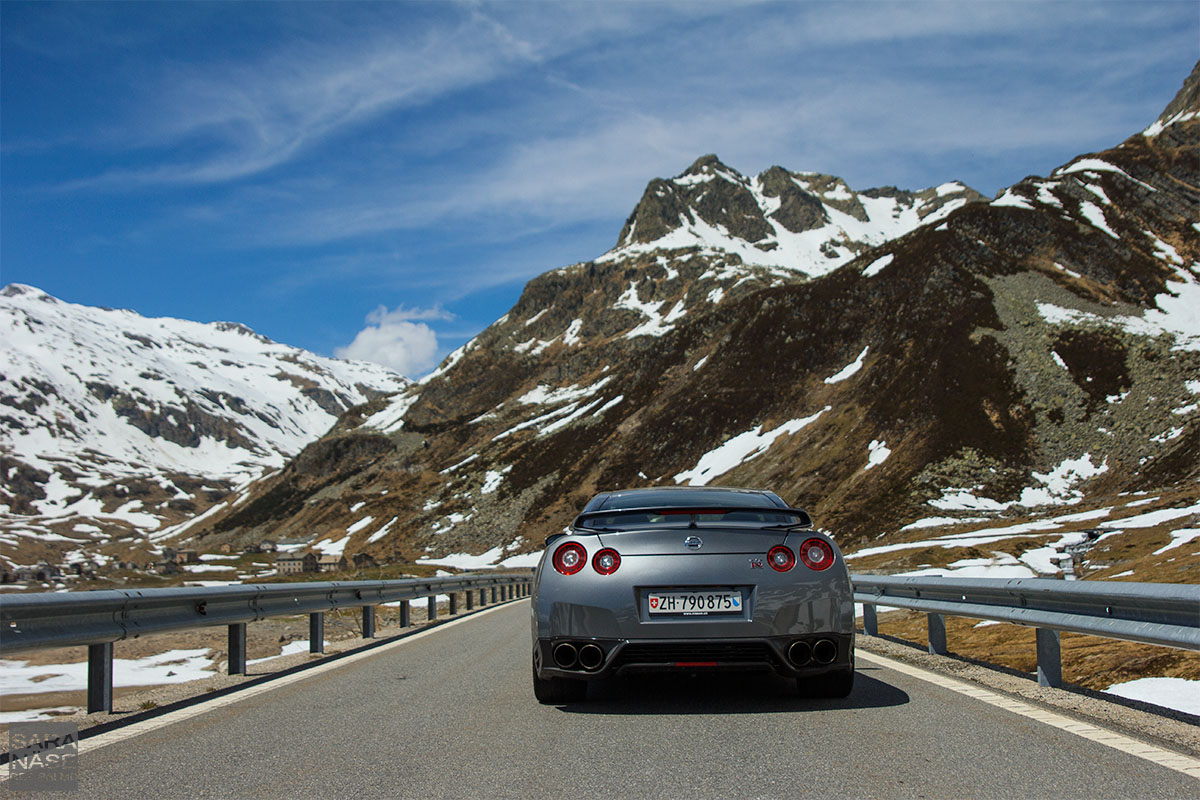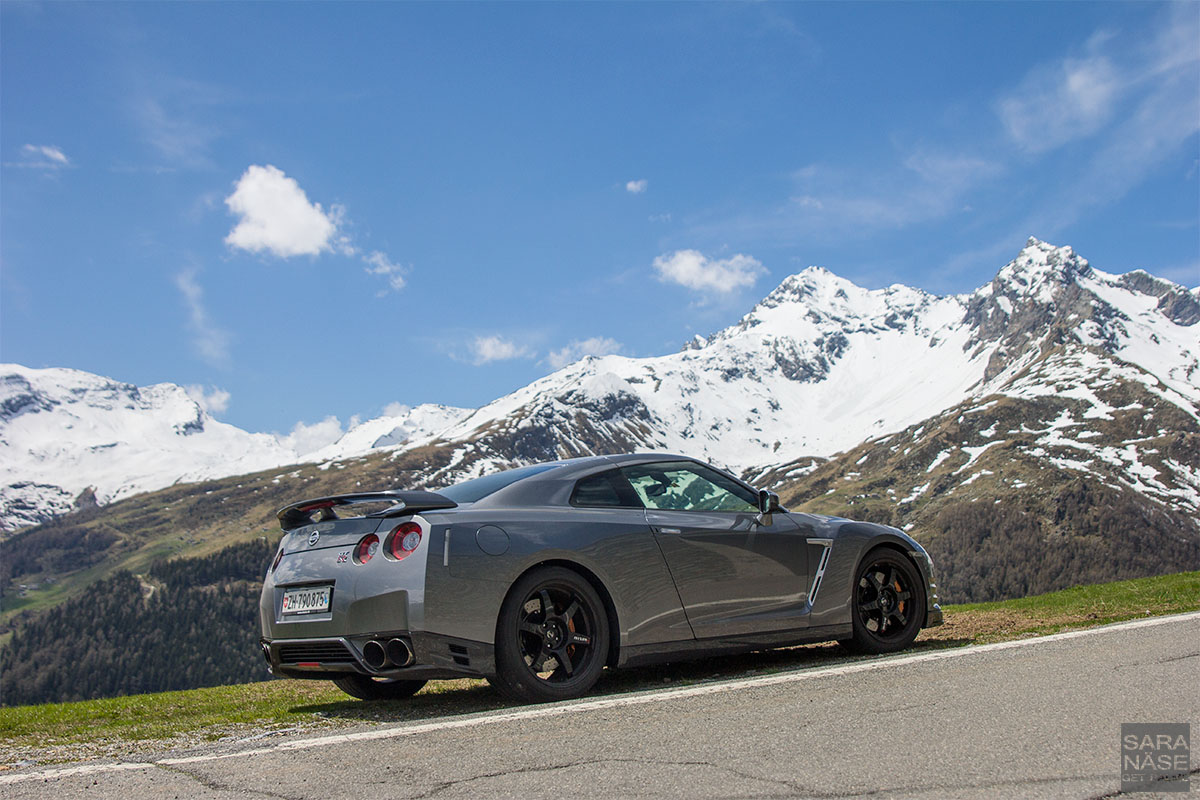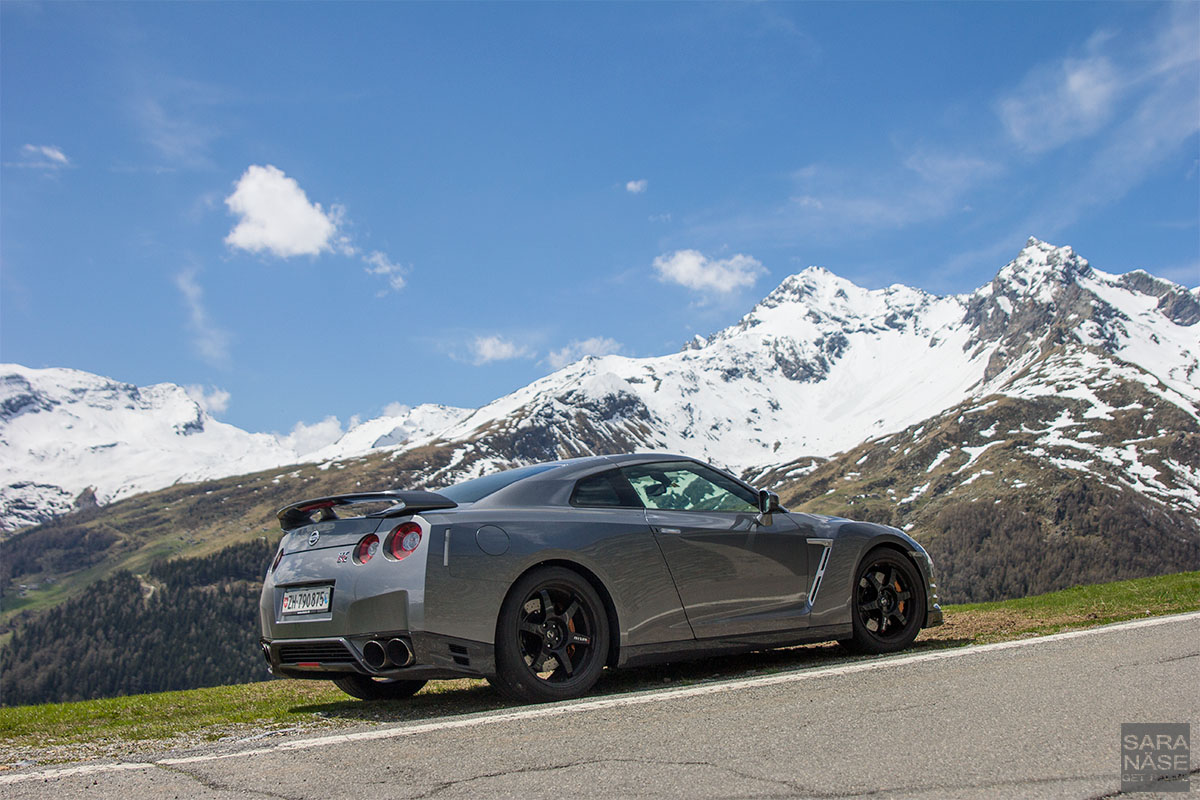 The Nissan GT-R is for me somewhere in the middle. If I could have just one car in my current life situation (passenger seat reserved for my dog) that I am supposed to have all the fun with a Nissan GT-R would perhaps not be my first choice. Knowing my taste in cars I would most likely pick a 2-seater sports car. But at the same time I know there would be several days when I would be wishing I was in a GT-R instead. In the winter to start with – the AWD GT-R is a 365 days a year high performance car. When you need more space for luggage or even extra seats for more passengers. Or when you are on the roads where you make a sudden stop with the expensive low sports and supercars and think to yourself "no, this road is not a good idea, I have to turn around and find another route". I can guarantee that with a GT-R very few roads in Europe will make you want to turn around.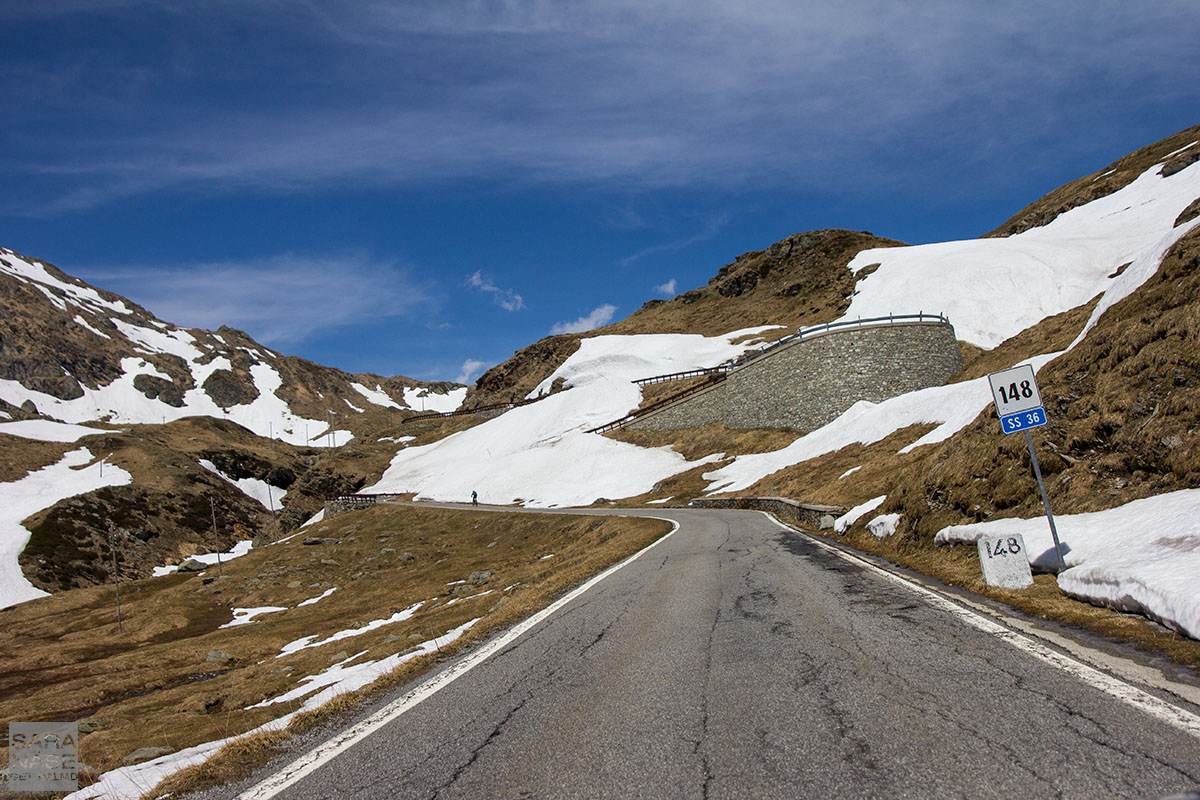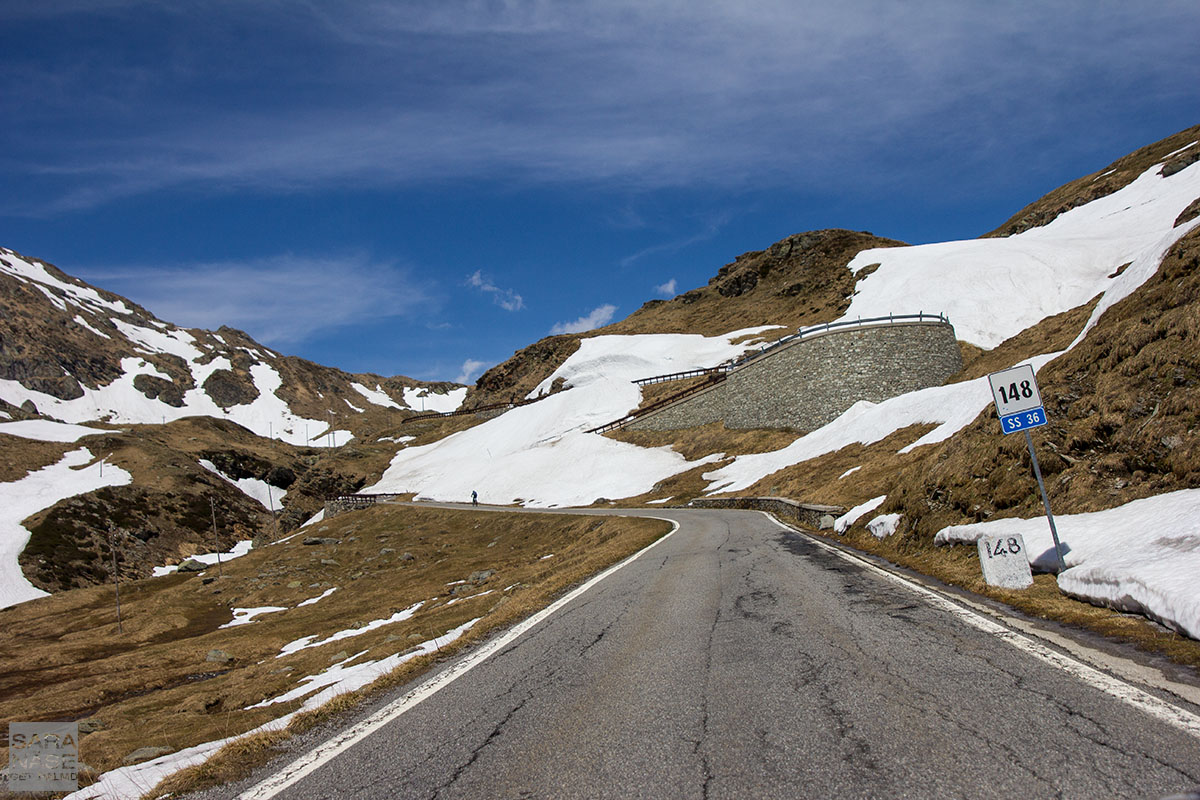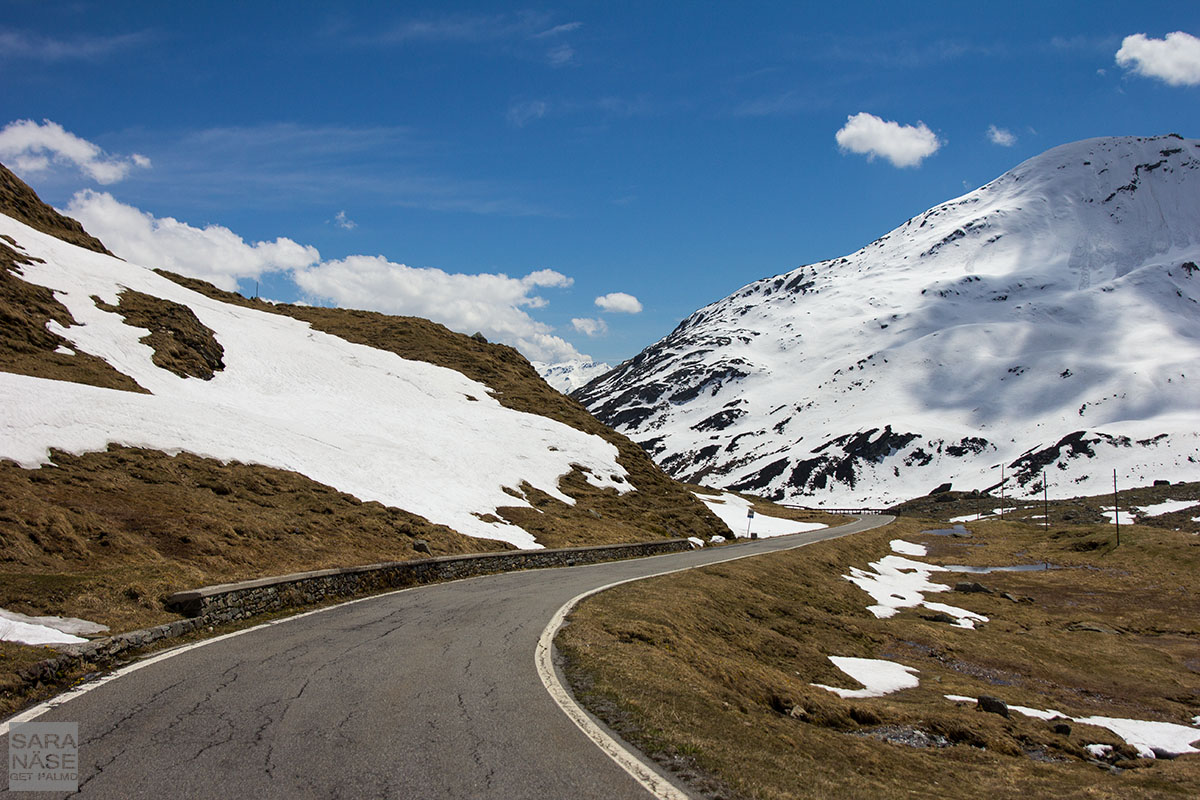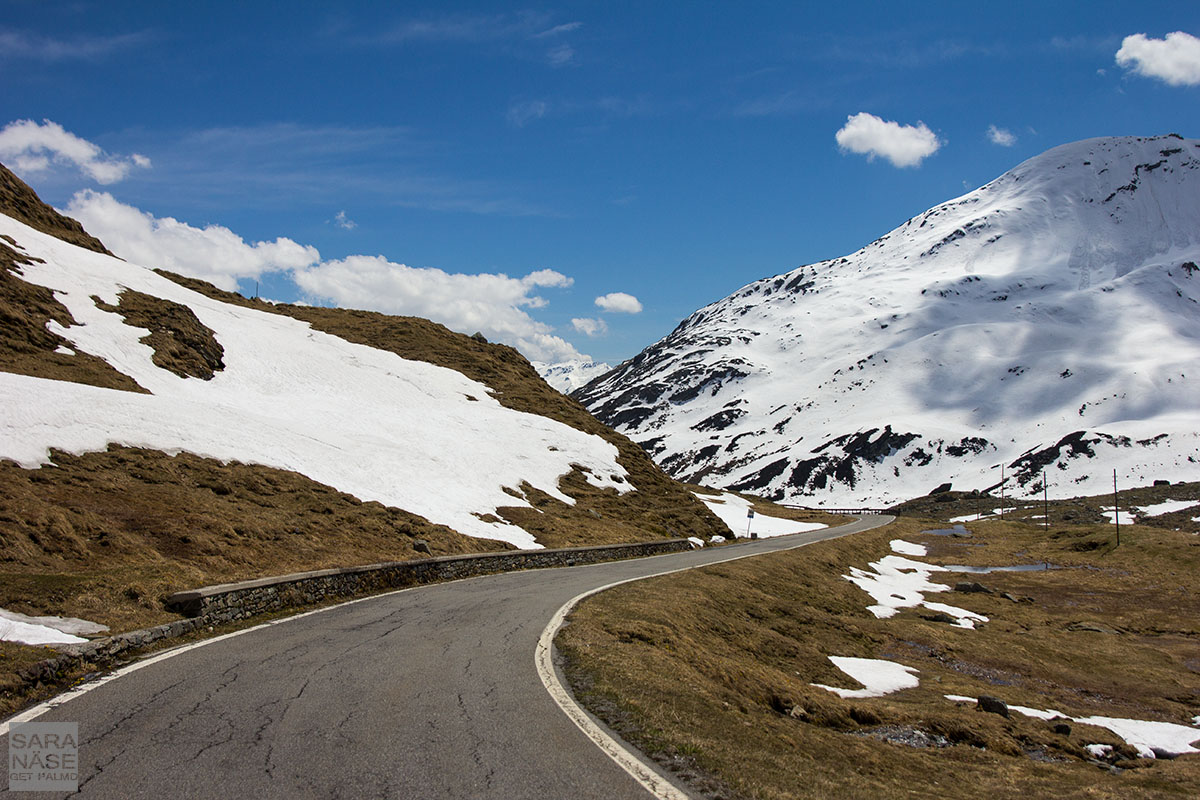 When I chose a road to drive on my way back to Zürich from Italy I picked one I had never been on before. Splügen Pass, a mountain road and border crossing at 2115m above sea level. It is located north from Lake Como, starting on the Italian side in Chiavenna and in Switzerland in a town named Splügen. This mountain pass is a great alternative route if you for example are staying by Lake Como and want to cross the border to Switzerland on some other road than the highway via Chiasso.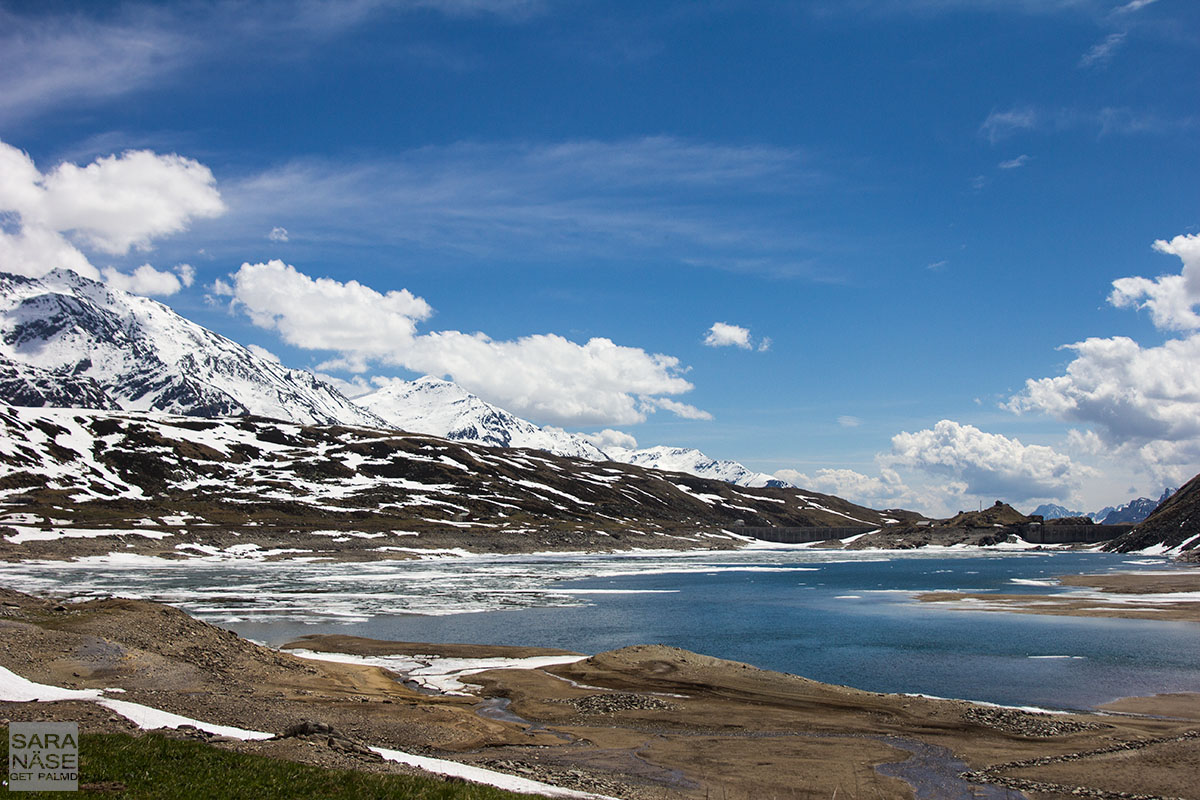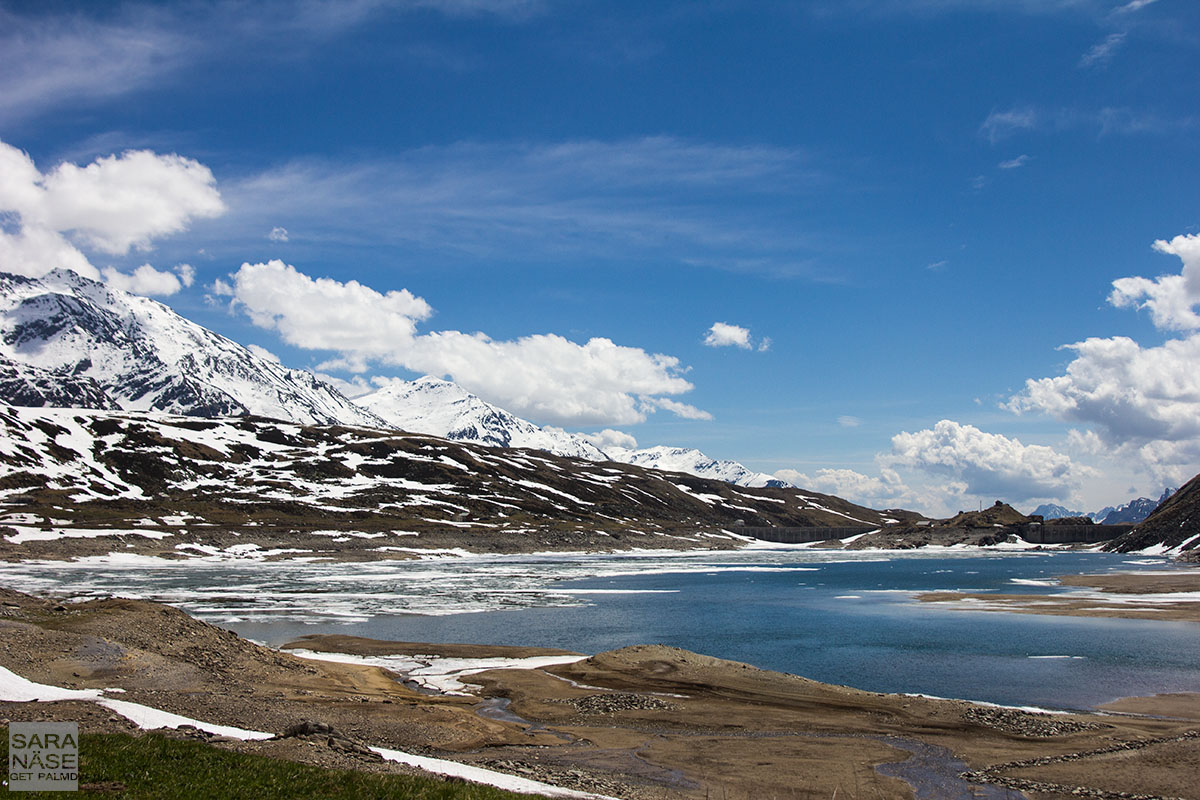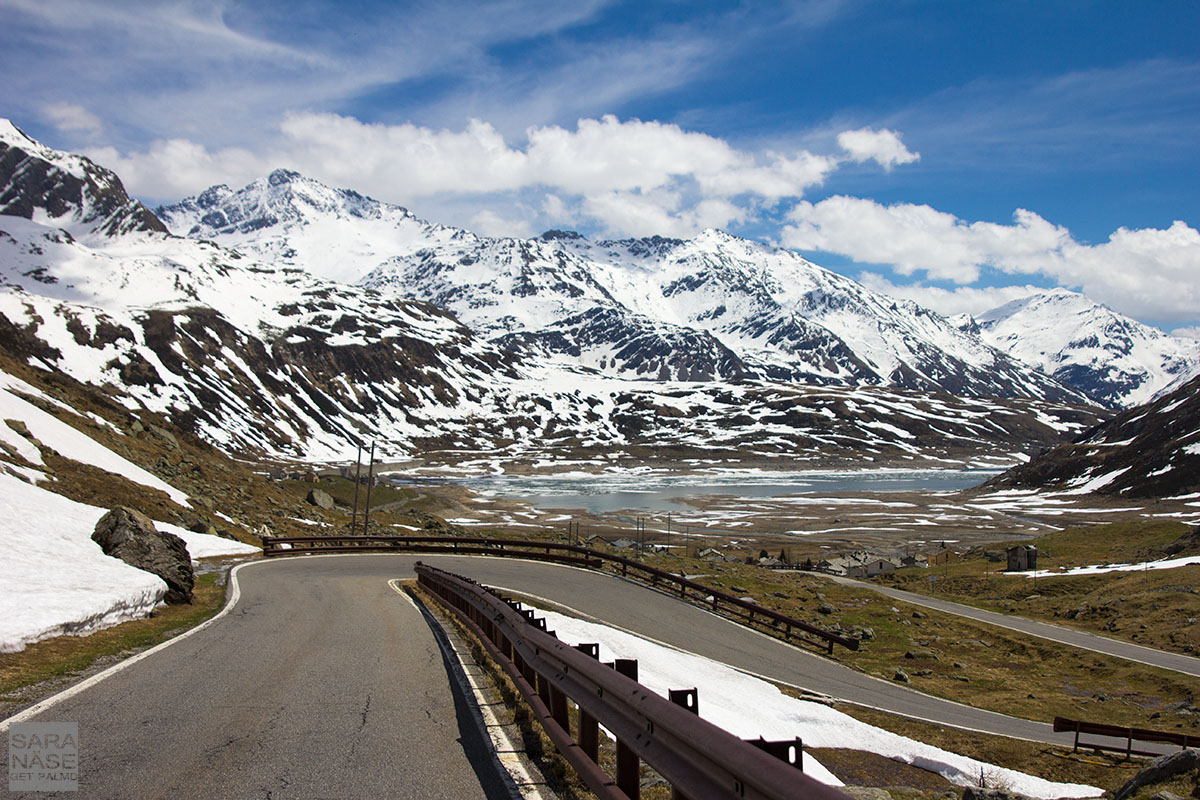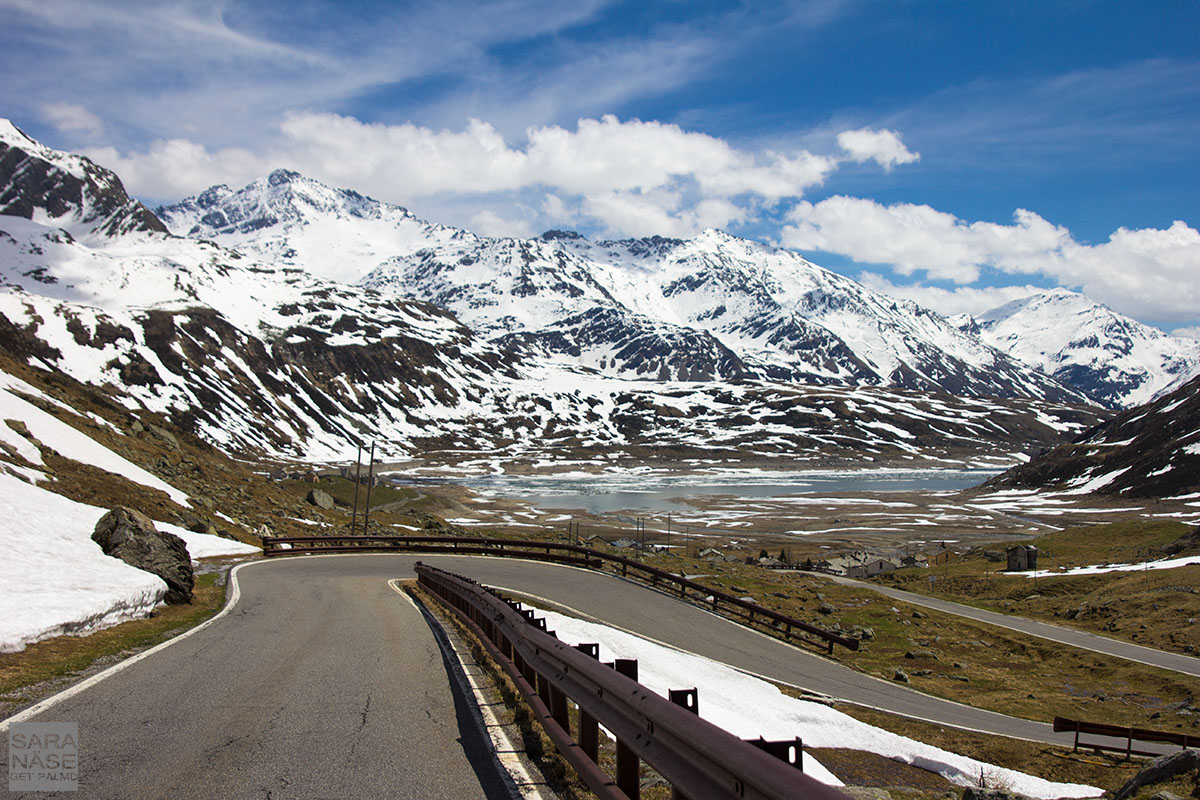 Photos do not really do this road justice, it looks better live. Most online photos show the stacked hairpin corners on the Swiss side which of course are nice too, and probably even better driven up and not down. But personally I thought the best and most scenic part came before that – the drive up from Chiavenna to Lake Montespluga just makes you want to stop for photos all the time. Switchback corners, mountain backdrops, impressive tunnels and alpine marmots running around.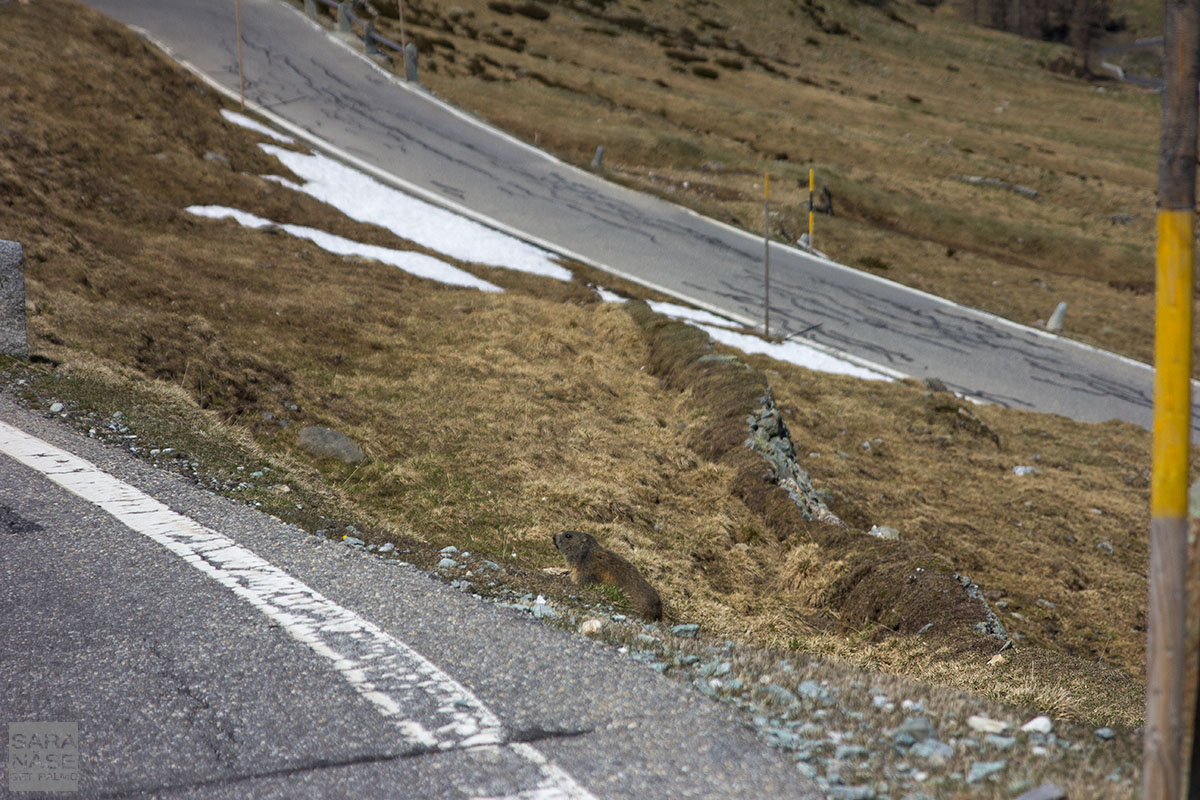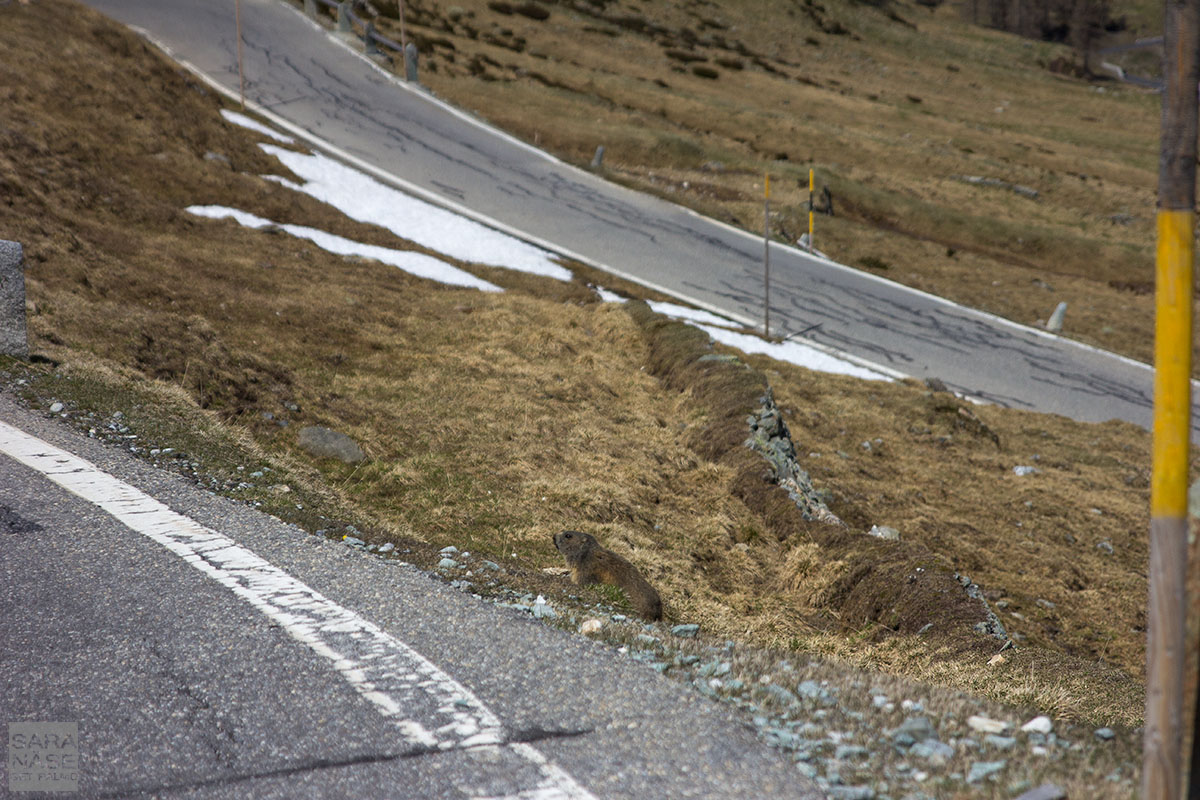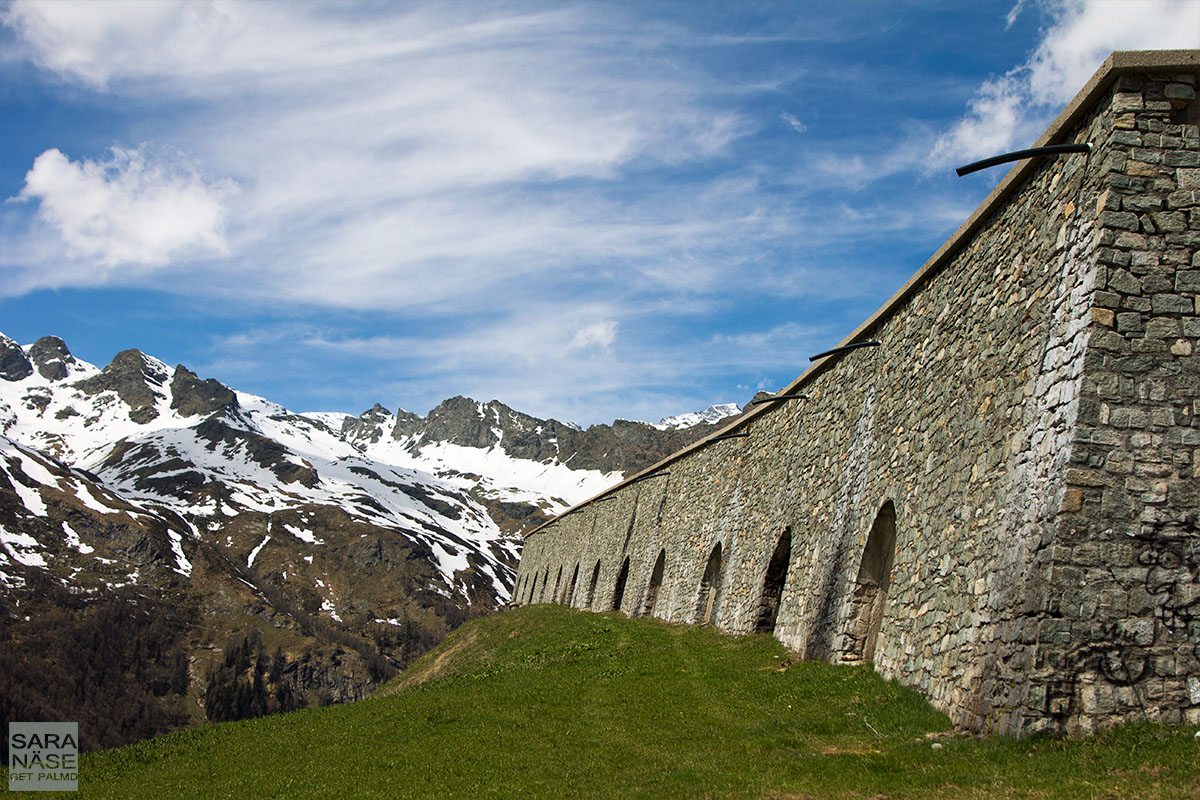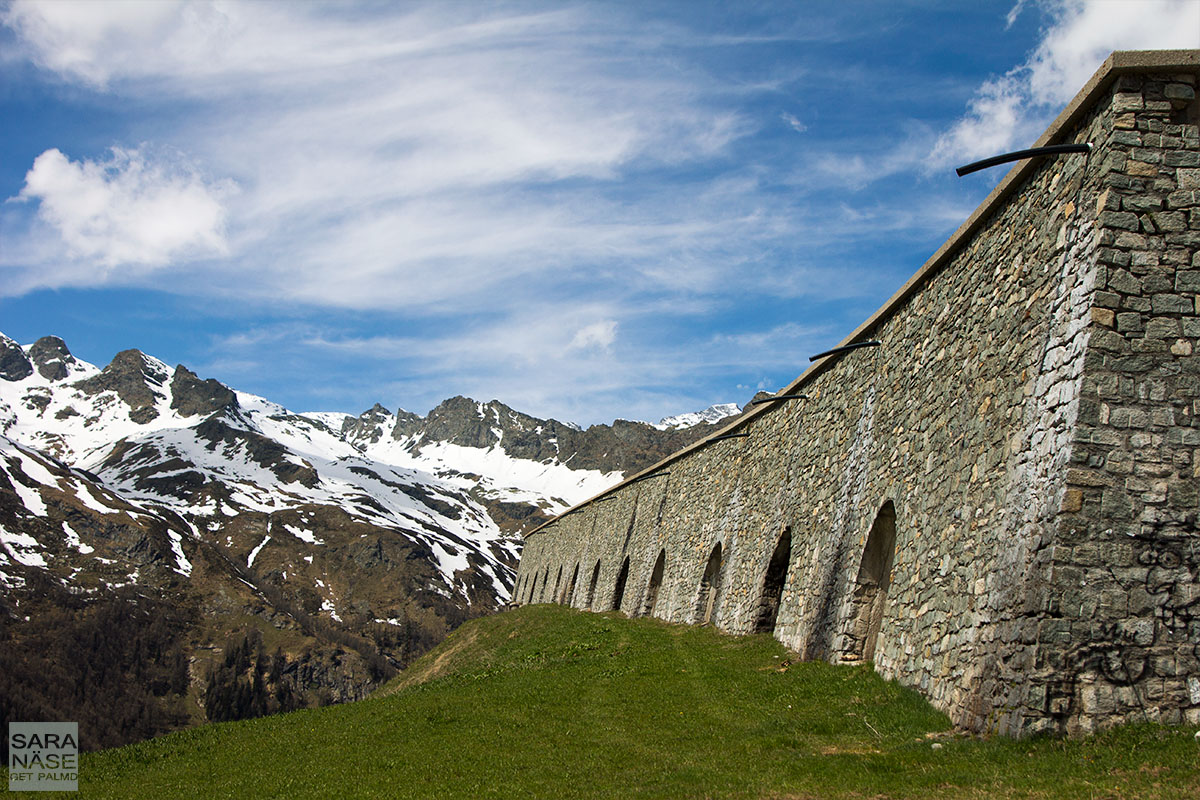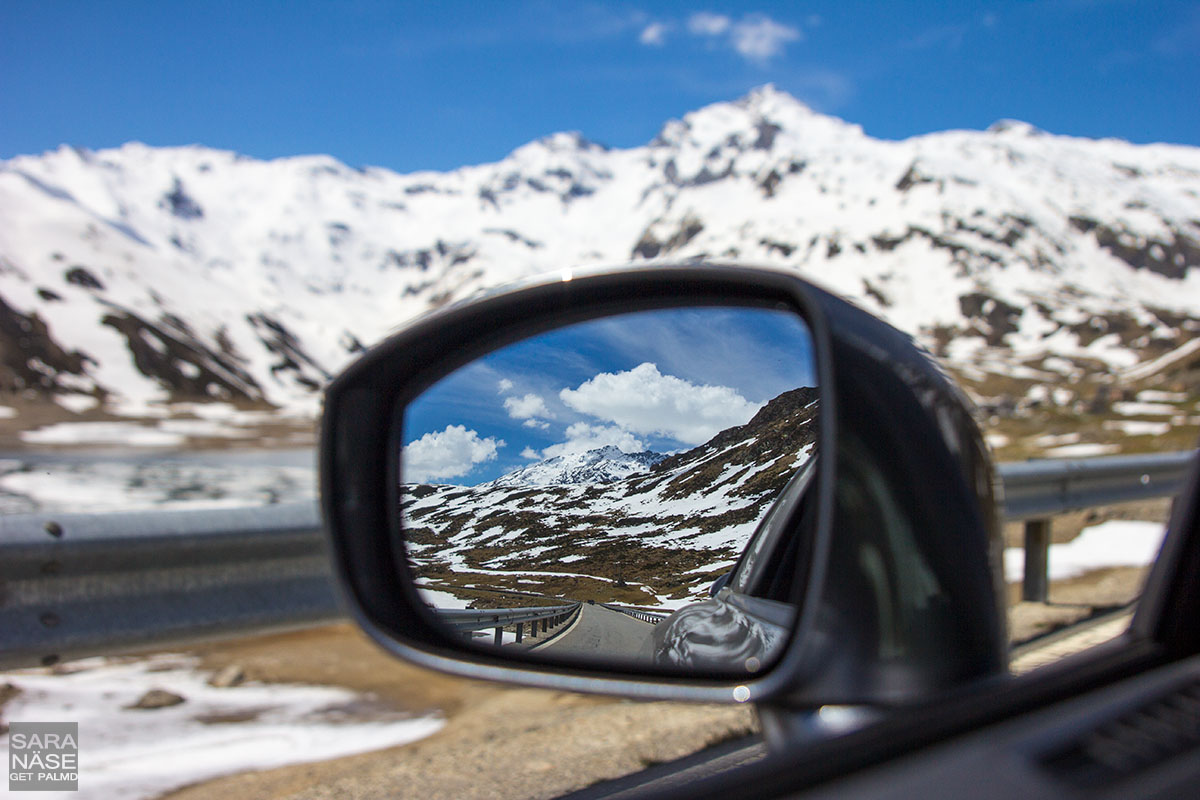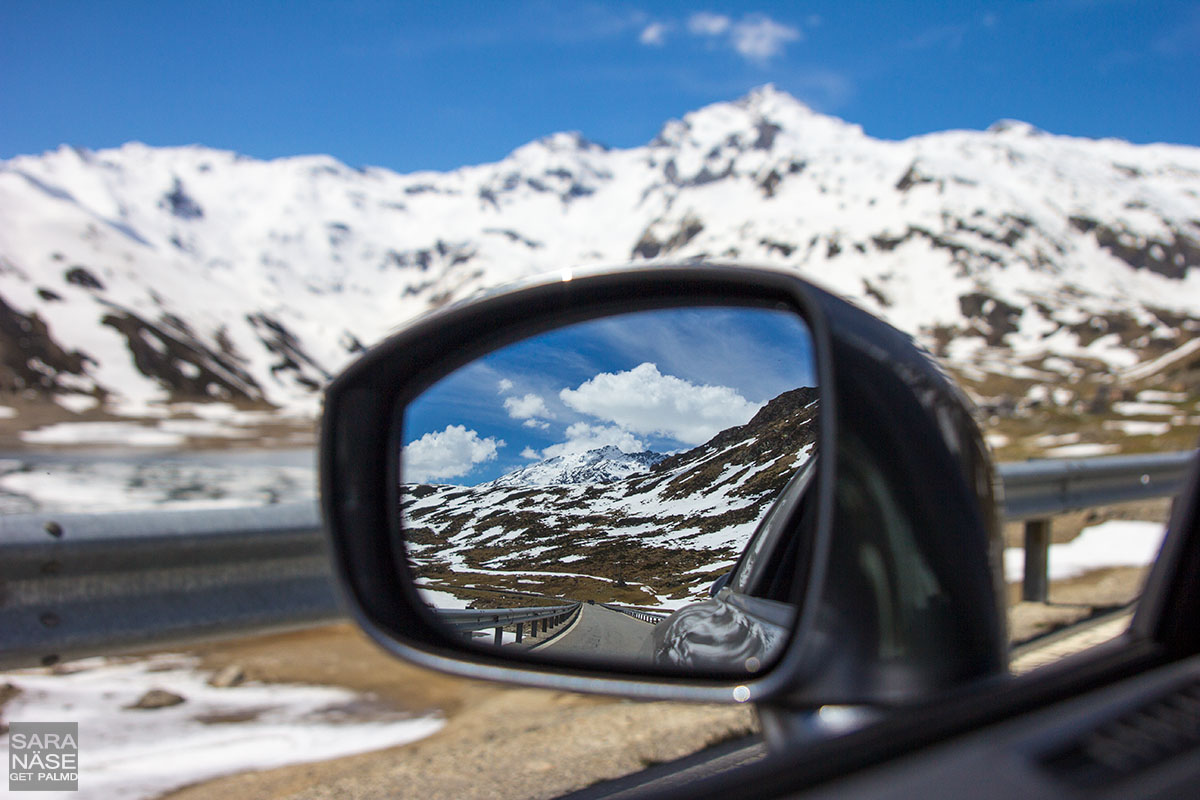 The low-end torque (628 Nm @ 3200–5800 rpm) surely helps to kick out the Nissan GT-R from corners fast. But still on the stacked hairpins where there is only a short straight to accelerate to the next 180 degree turn – and you want it to react as quick as possible – the Nissan GT-R sometimes felt slow. The solution is to not let the rpm drop too low and stick to manual mode. It also can feel like the road shrinks in size when the GT-R arrives. You might think to yourself it feels and looks much larger than other sports cars – in reality it is not. The width and length difference to for example a Porsche 991 GT3 is small.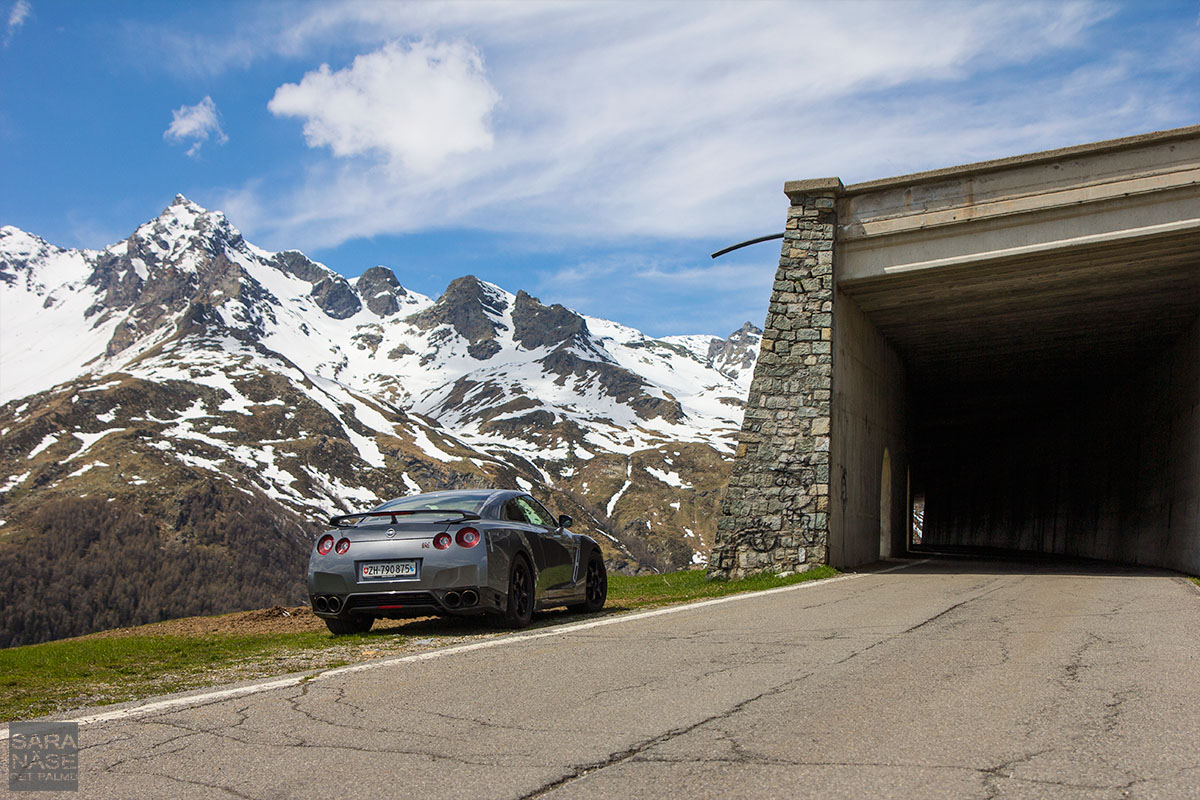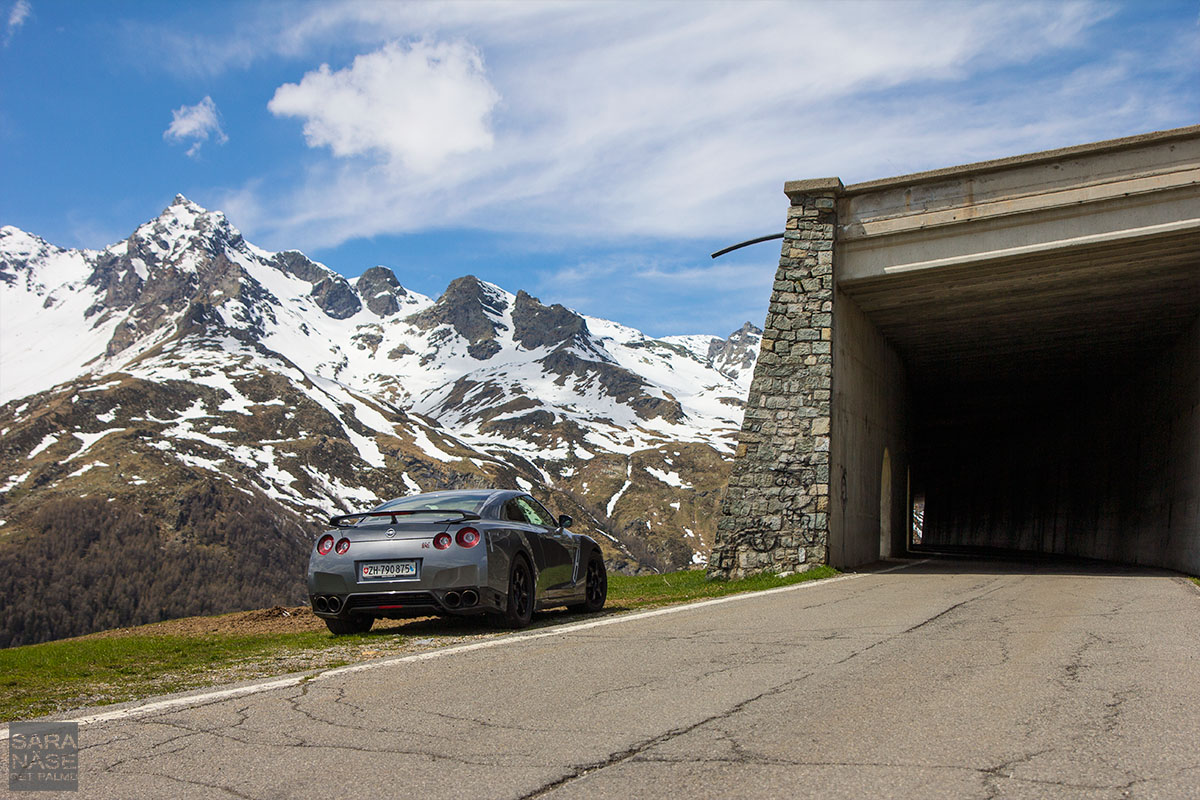 It will always be a car the people to whom the GT-R badge is not familar will look at with great curiosity, and when they see the car take off, they will shake their heads and rub their eyes. A wolf in sheep's clothing to some people but when I look at it I see a real Japanese supercar both inside and out.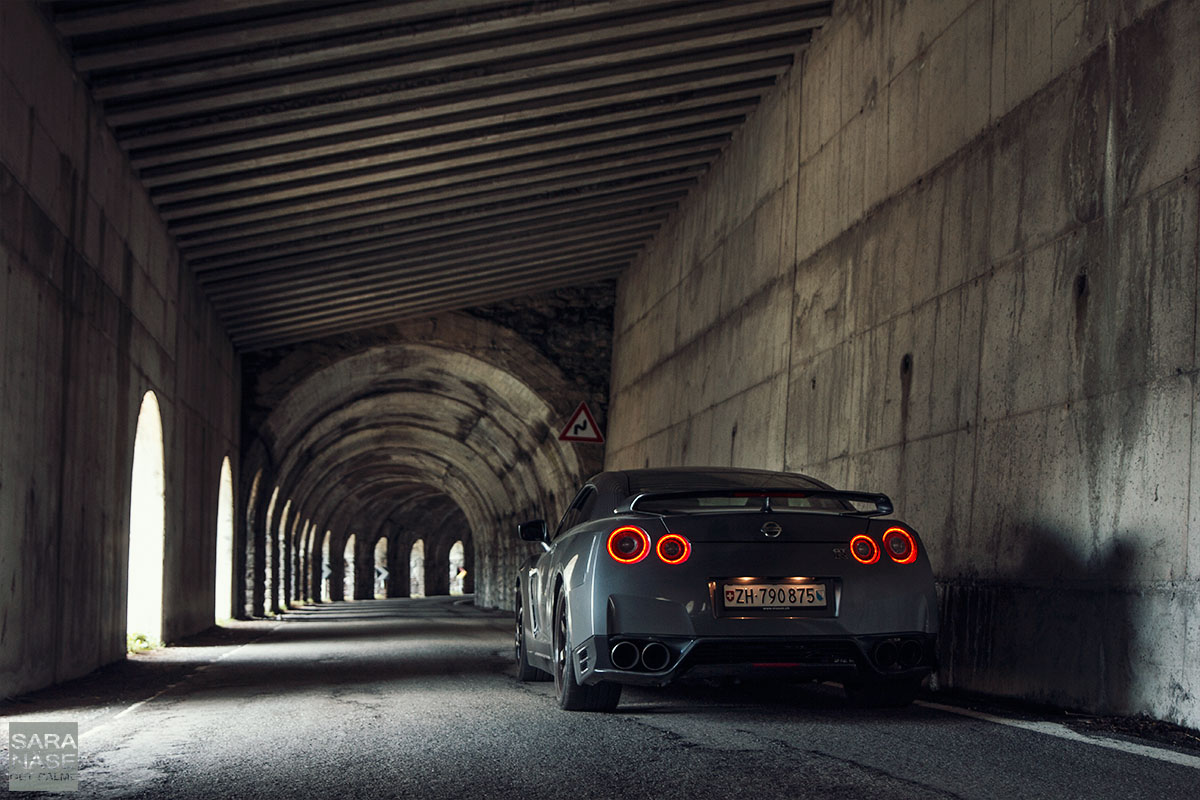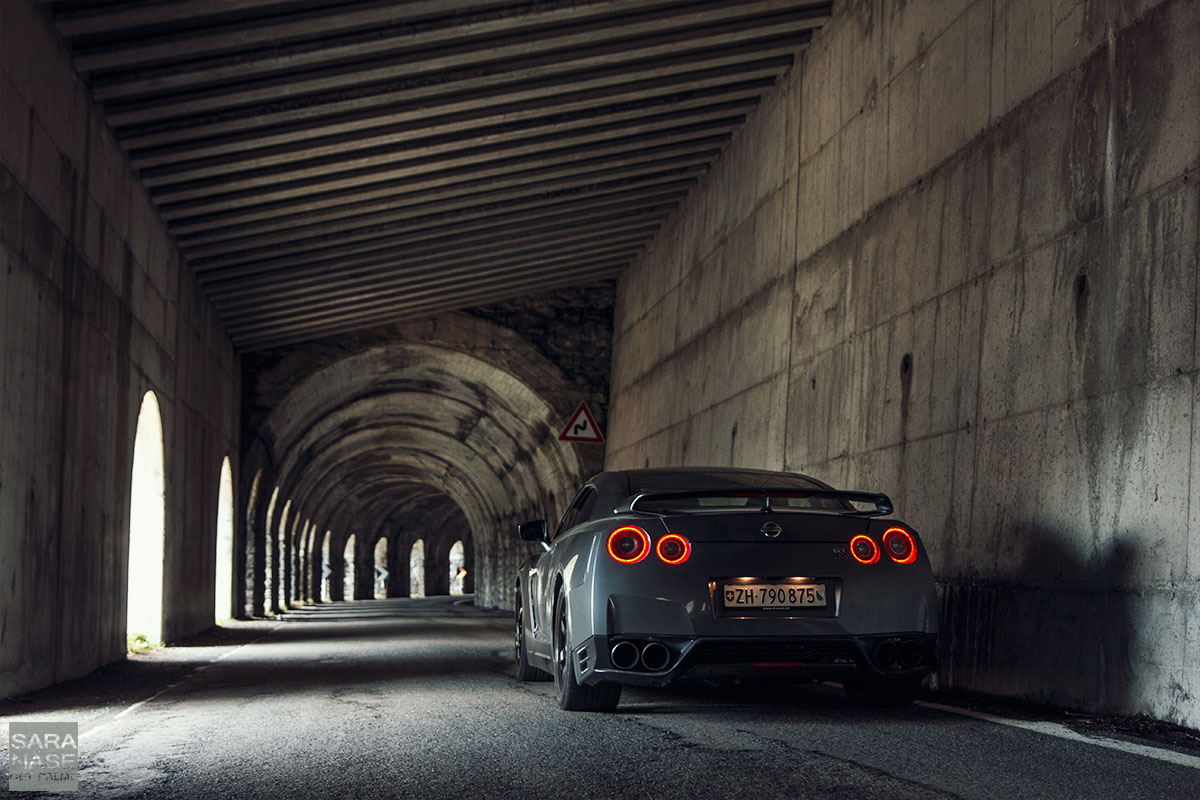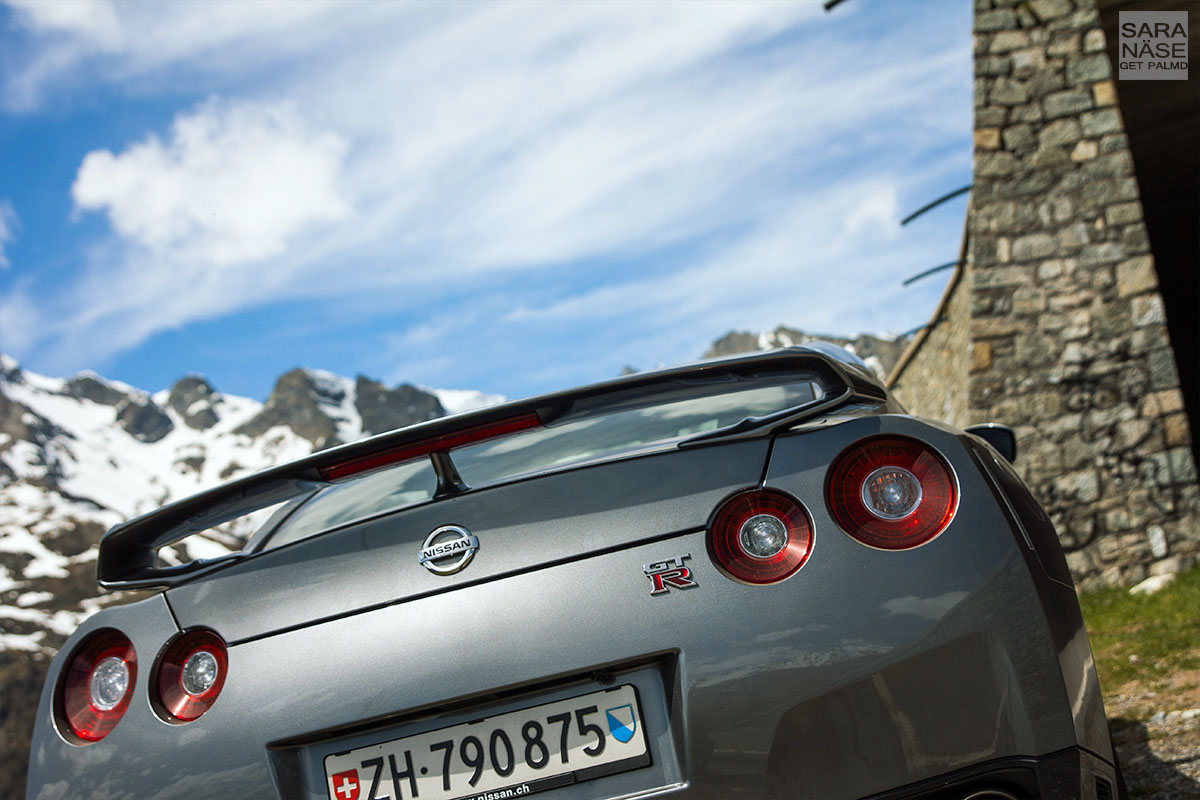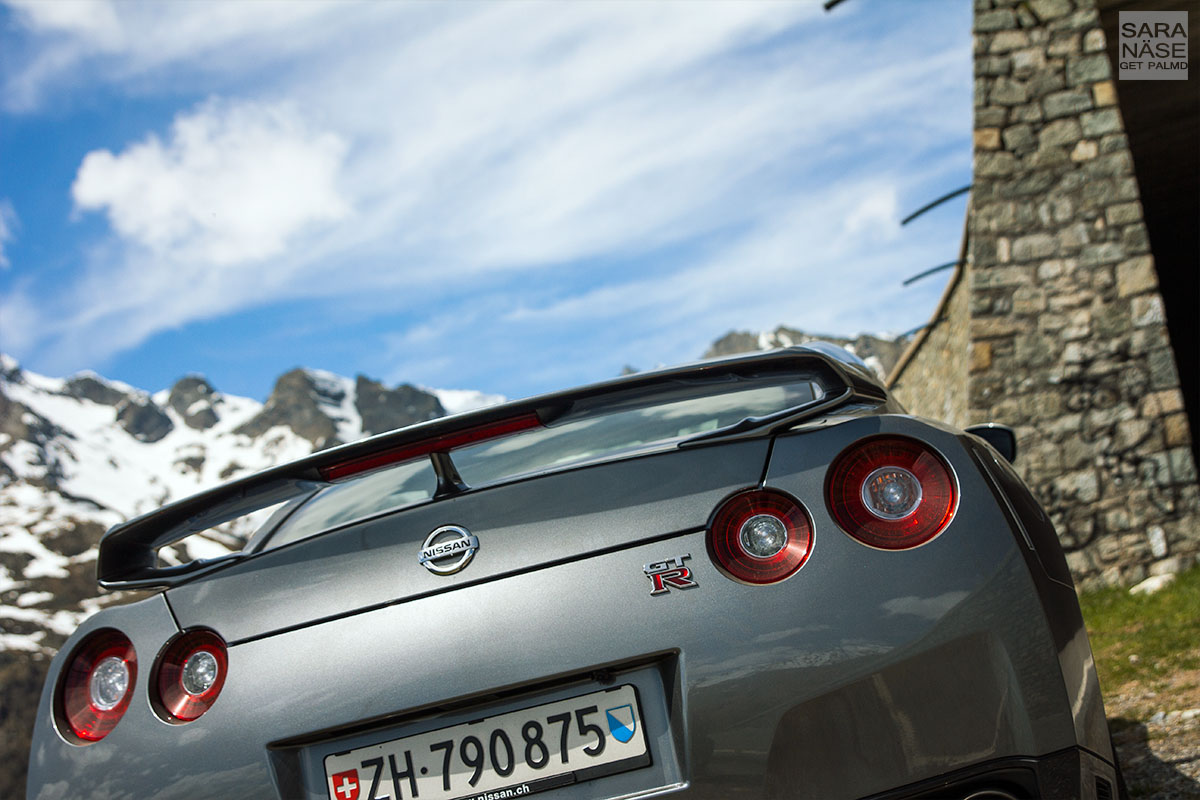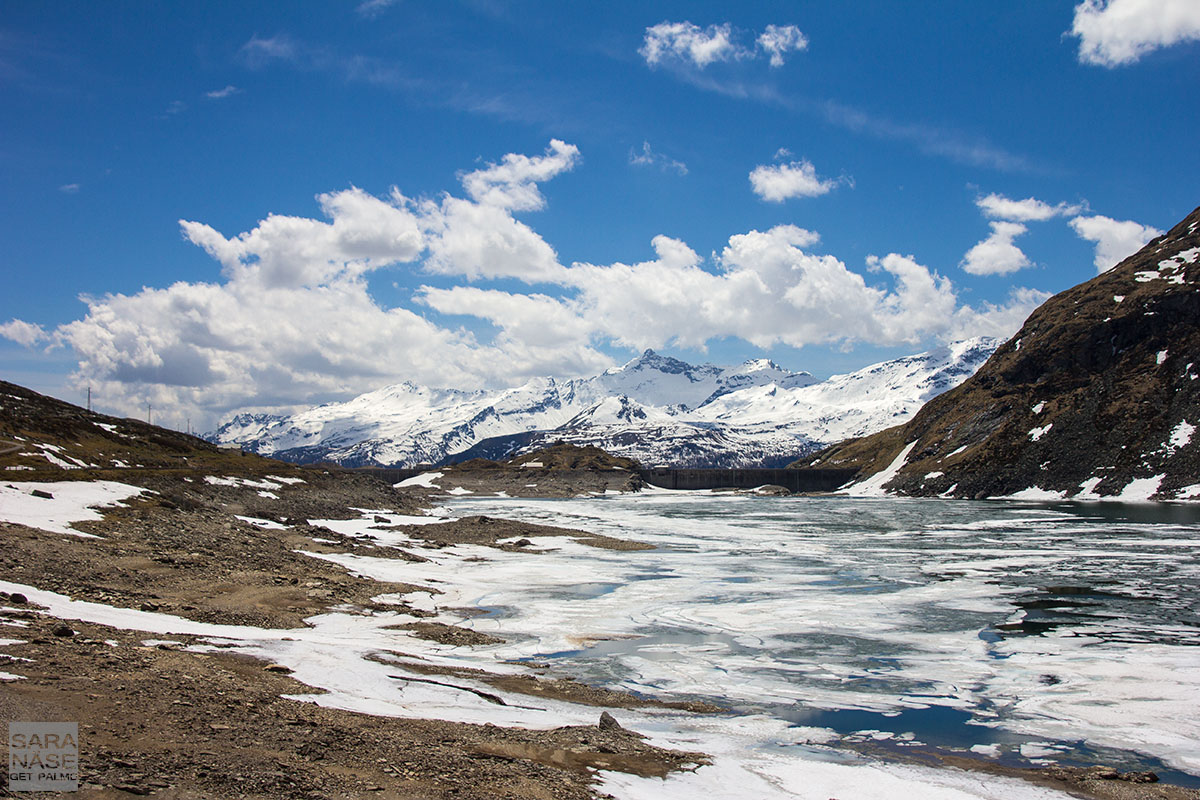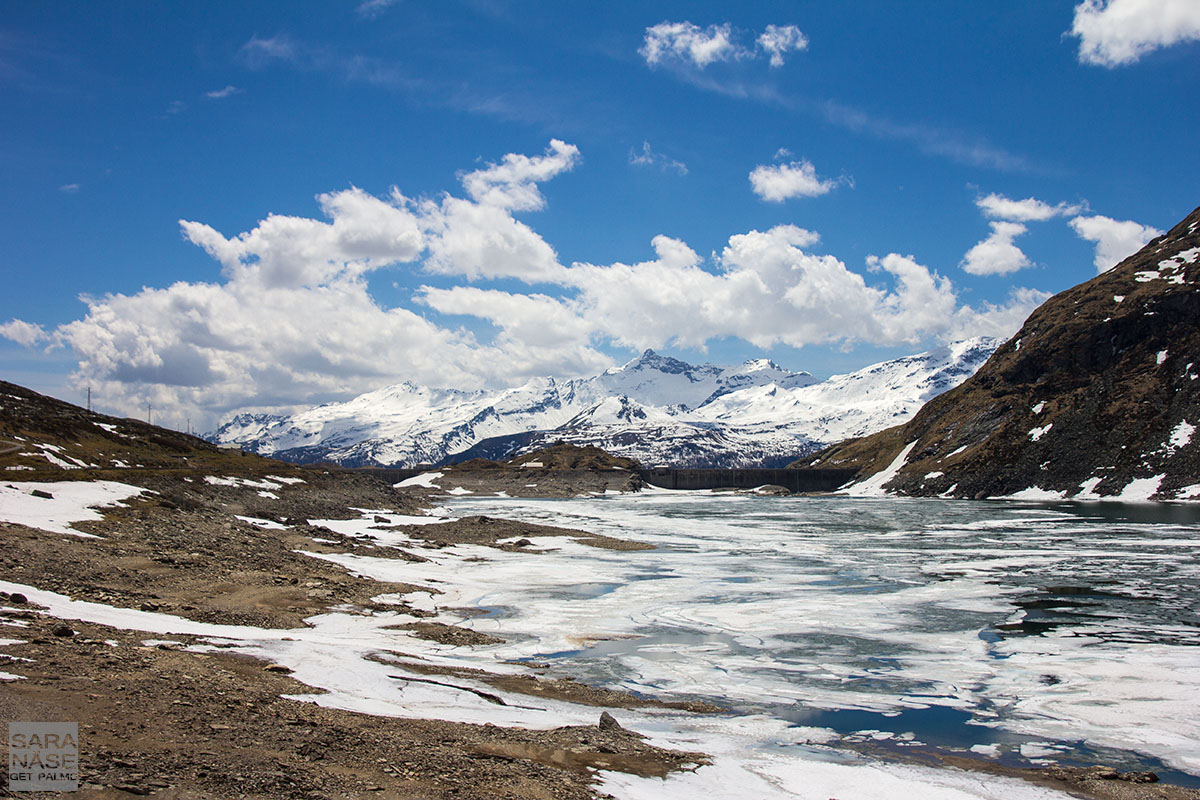 One week with a GT-R and I can now say I understand why people want to buy them, I really do.