I feel I have been very lucky because I have been able to visit Tuscany several times in the past two years and I have had the privilege to also see the many sides of this beautiful region in Italy. From the busy alleys inside Florence Old Town to the seaside retreats on the Tuscan coast both locals and tourists escape to in the summer. By now I have seen many very beautiful places in Tuscany but I will never forget the first time I visited Hotel Le Fontanelle in September 2014. It was on a driving tour where we had guests staying there when I saw the hotel, although I did not stay there myself that time. One evening we arrived back from a drive around Tuscany at sunset, and the view over the green hills with a purple sky was what I consider picture perfection.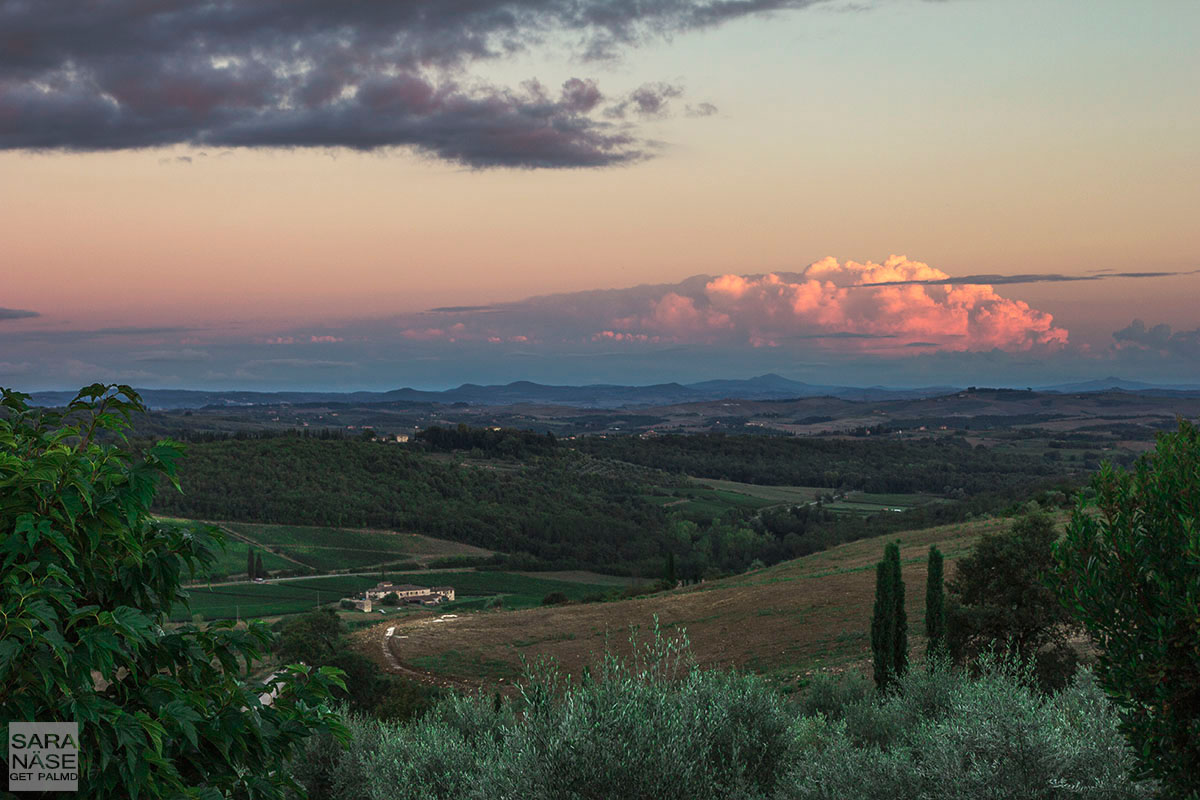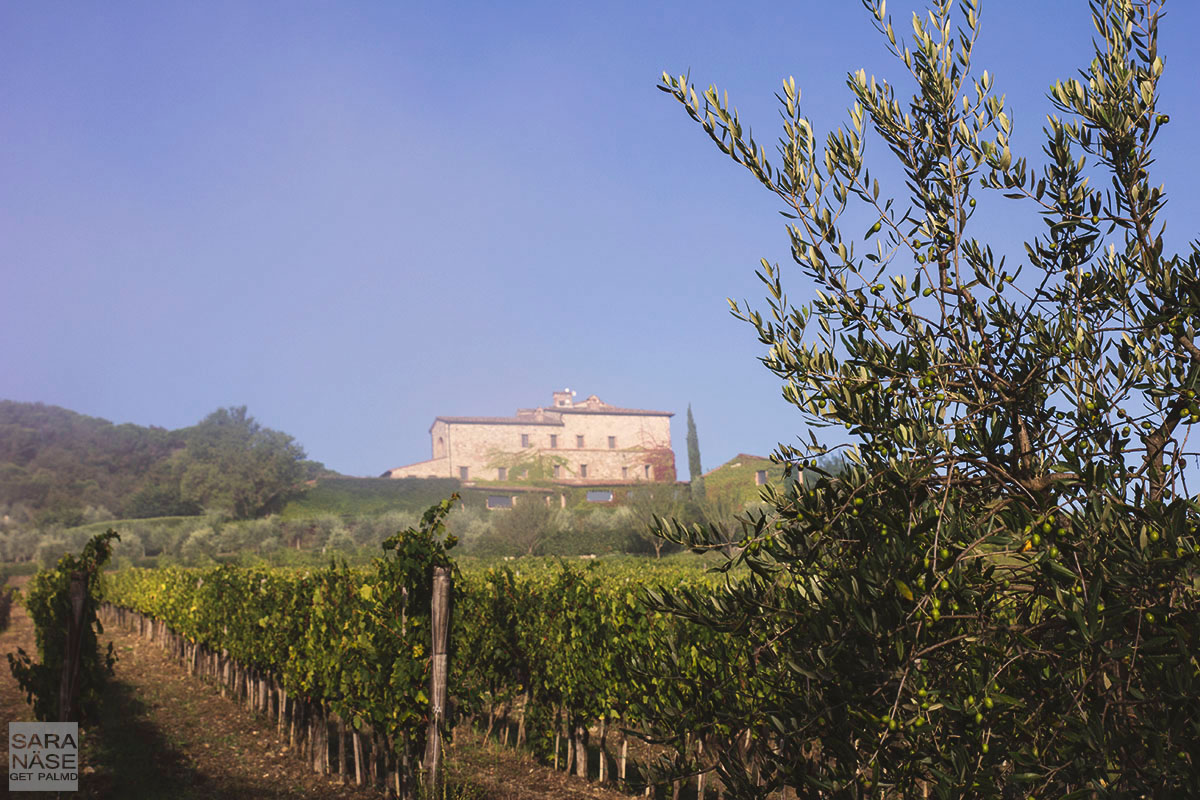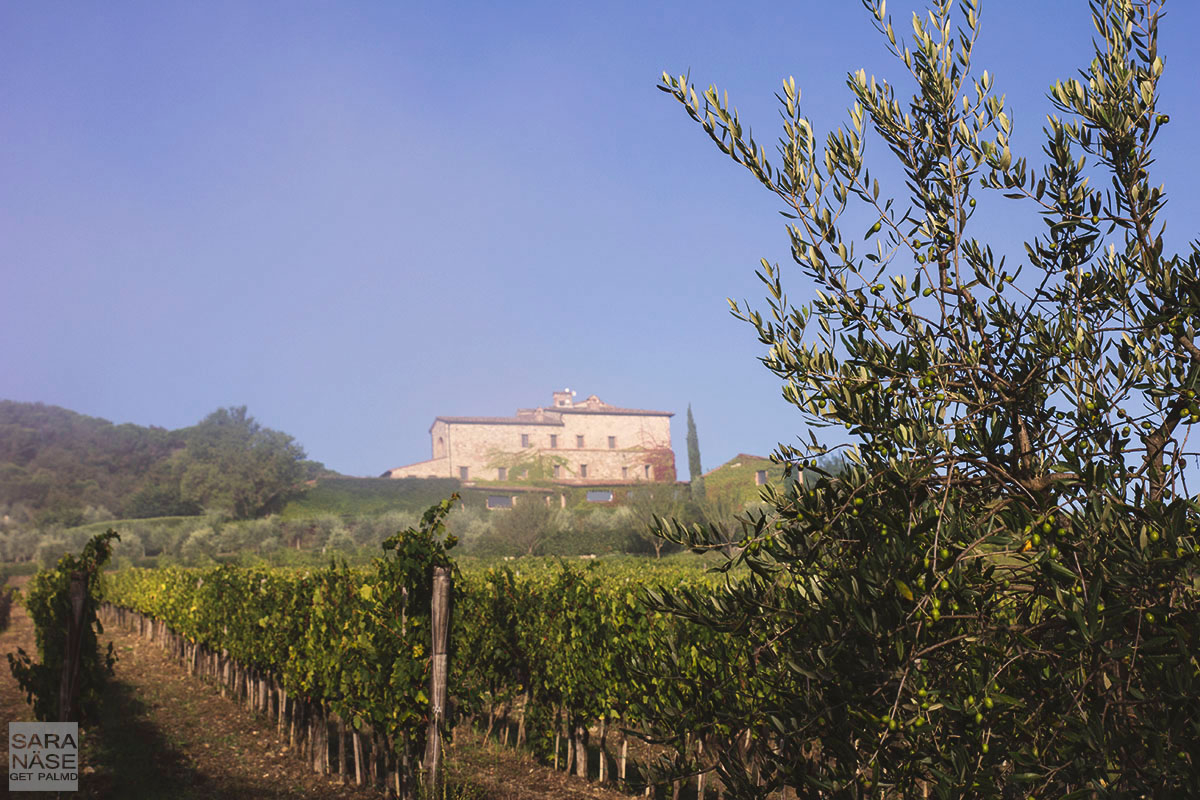 Surely views like this can be found in several places in Tuscany but I really want to highlight the location of Hotel Le Fontanelle, at the top of a hill in Pianella di Castelnuovo Berardenga, 20 kilometres from Siena and 80 kilometres from Florence. It is quiet, it is peaceful, and no matter where you look you see something beautiful.
In April 2015 I returned. This time with the Porsche 911 GT3 on my #gt3tour and with the opportunity to spend a night there to wake up to beautiful views. When you turn from the main road, below showed the route I always use and it also has a sign for Hotel Le Fontanelle, it is a drive on a narrow road up until you reach a closed gate. I do not know why but already when you are in front of closed gates waiting for them to open you feel like you are on your way to a very special place. And you are, and the views that open up once you have passed those gates will not disappoint you.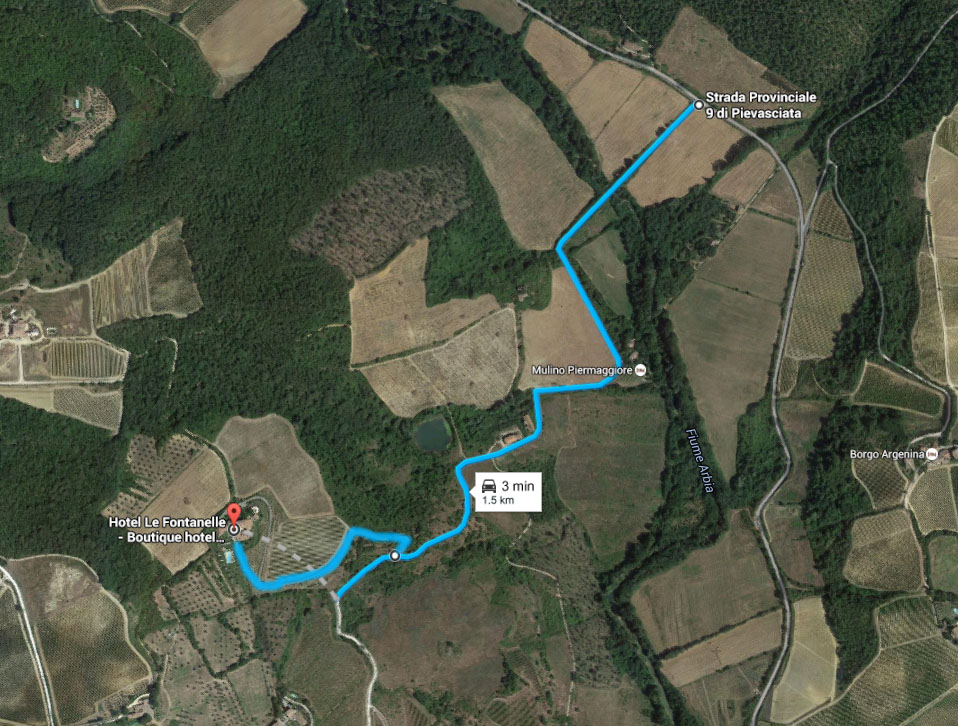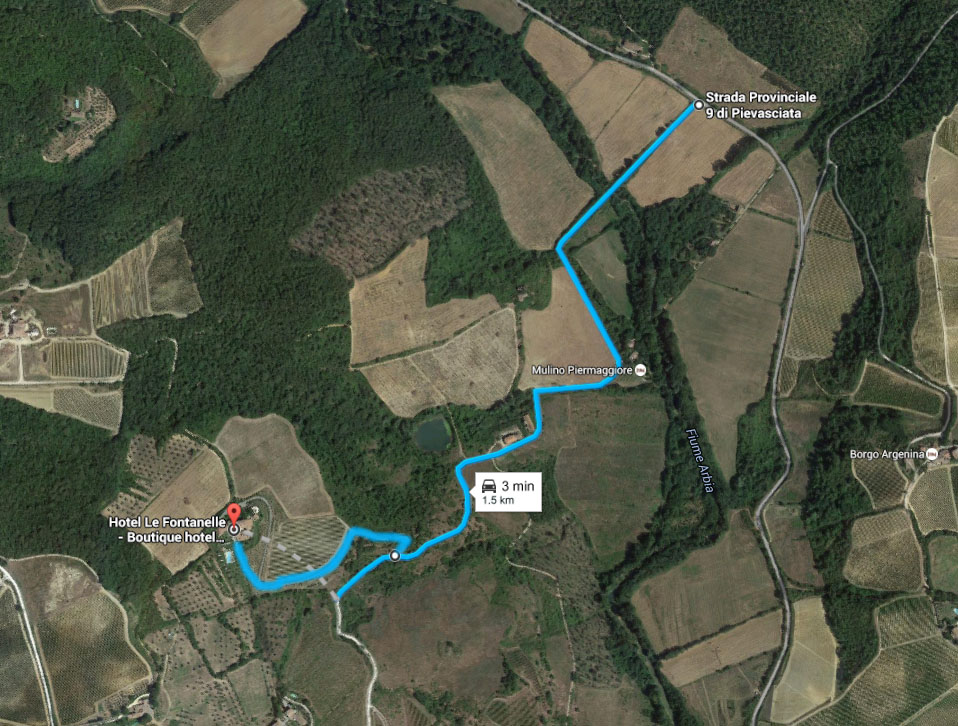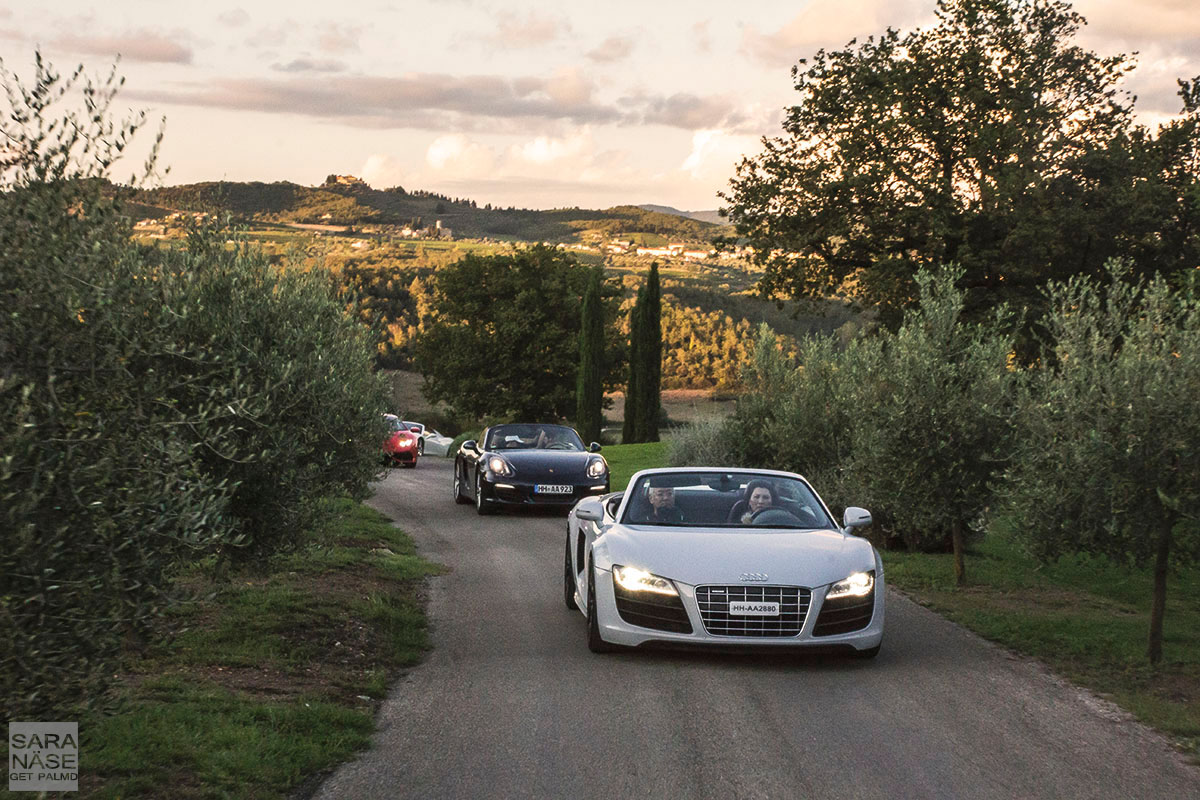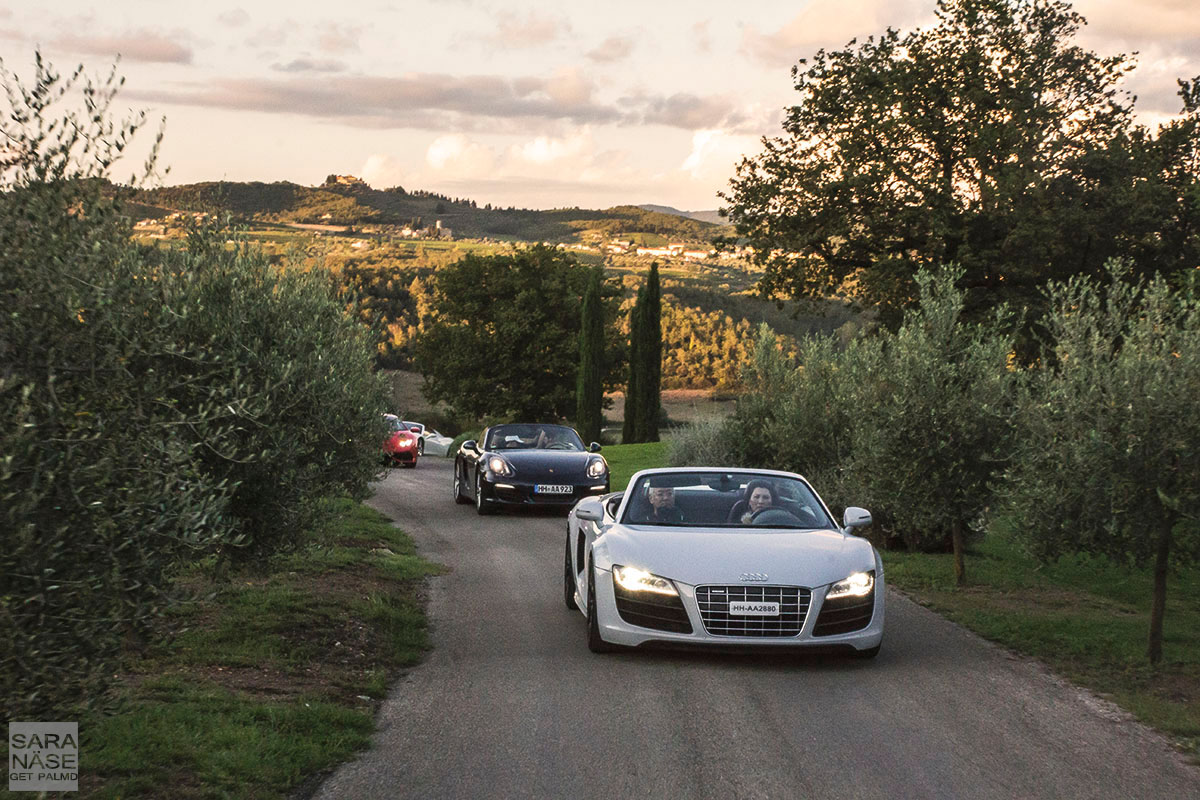 When you reach the top of the hill and the main building you either have the option to continue straight up to their garage or turn right and drive behind the building where there is outdoor parking. The garage is perfectly suitable also for supercars like Lamborghinis and Ferraris, we have taken both brands in (458, California and Huracan). It is a short slope down but if you do it slowly in an angle it should not be a problem even for the very low cars if they have a lift system. How easy to enter it would be with a GT3 that has a front lip sitting very low I do not even know. Because my car was not fitted with the front-axle lift system I was not even tempted to try, easier to park outside.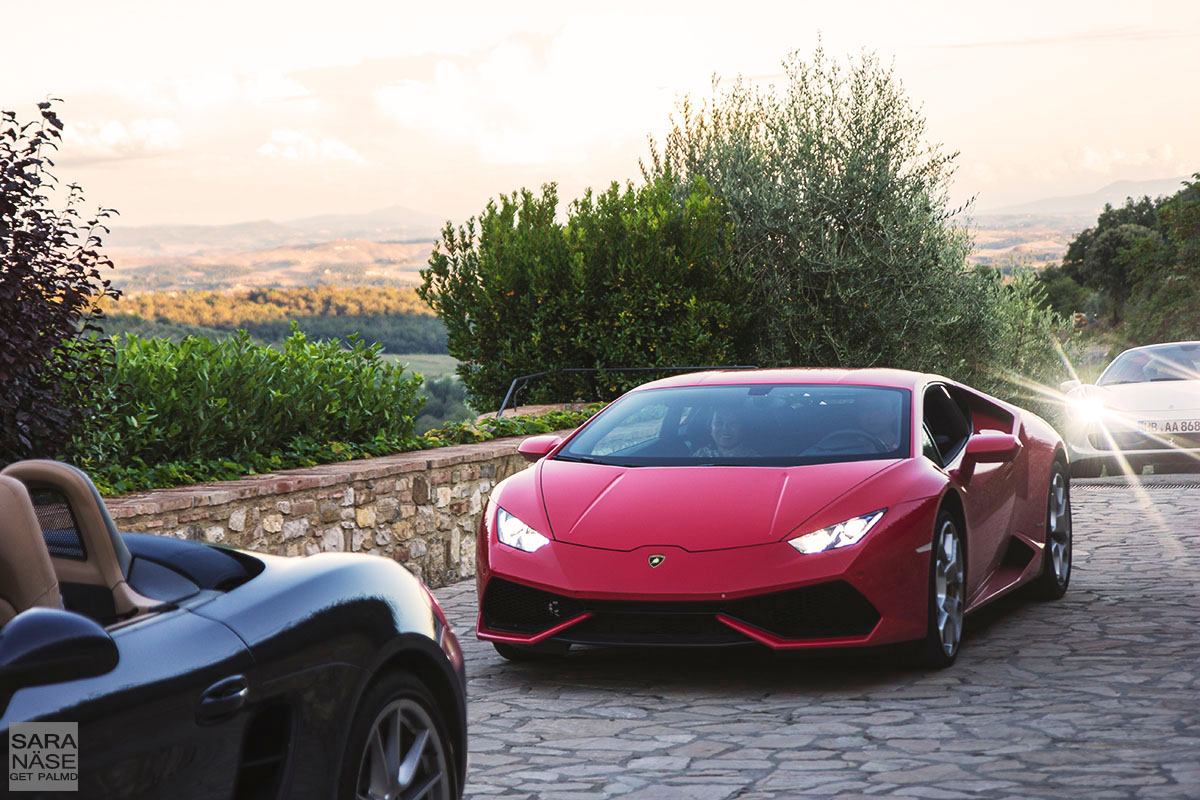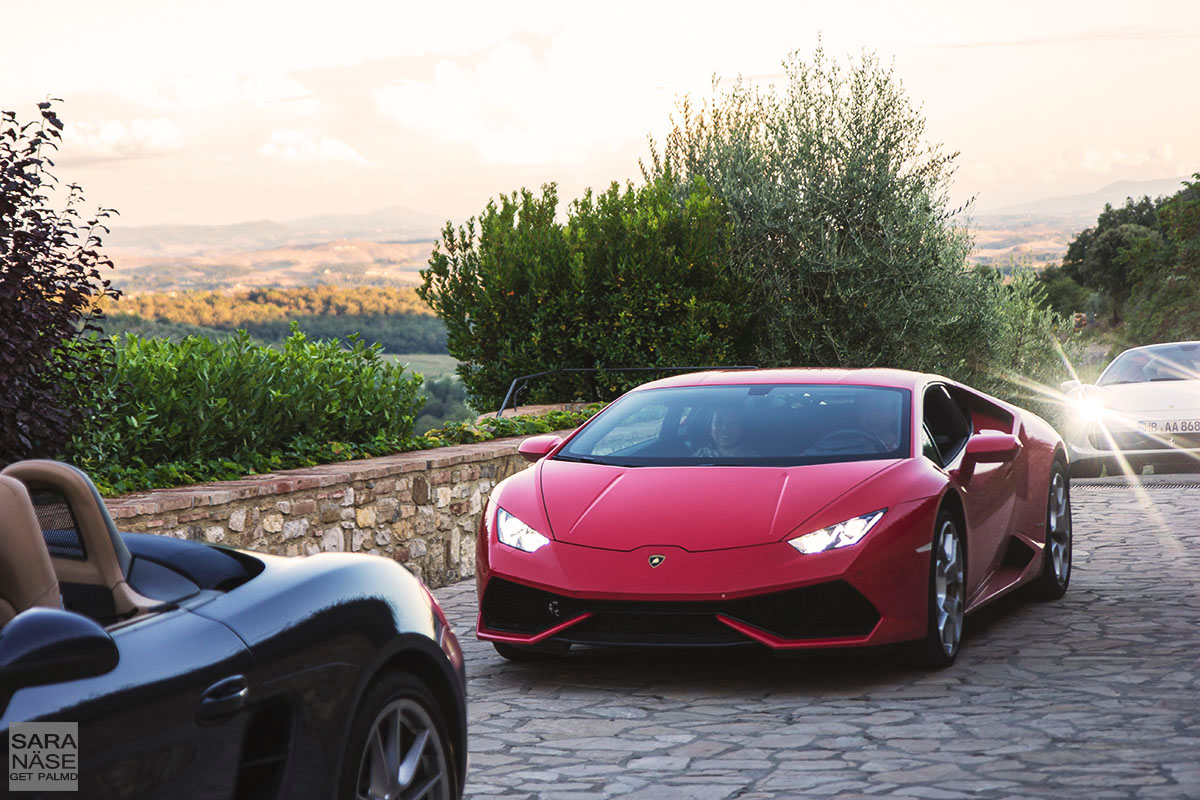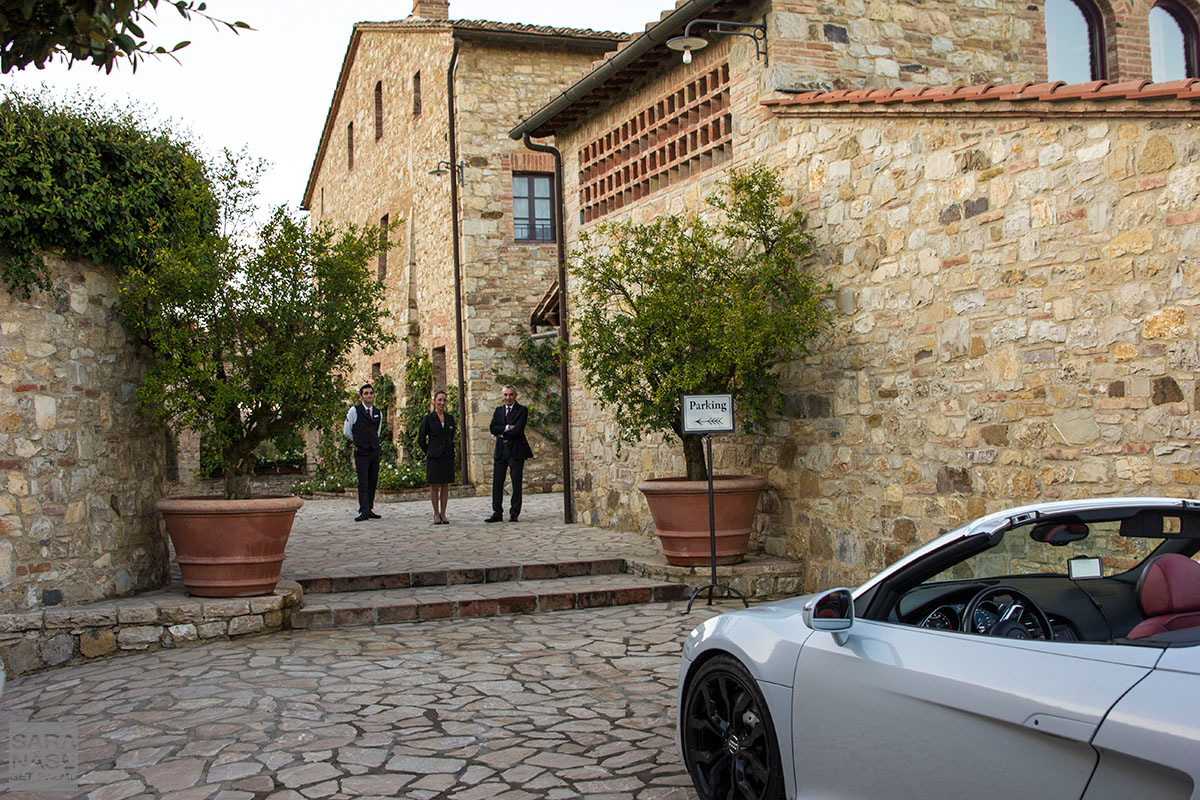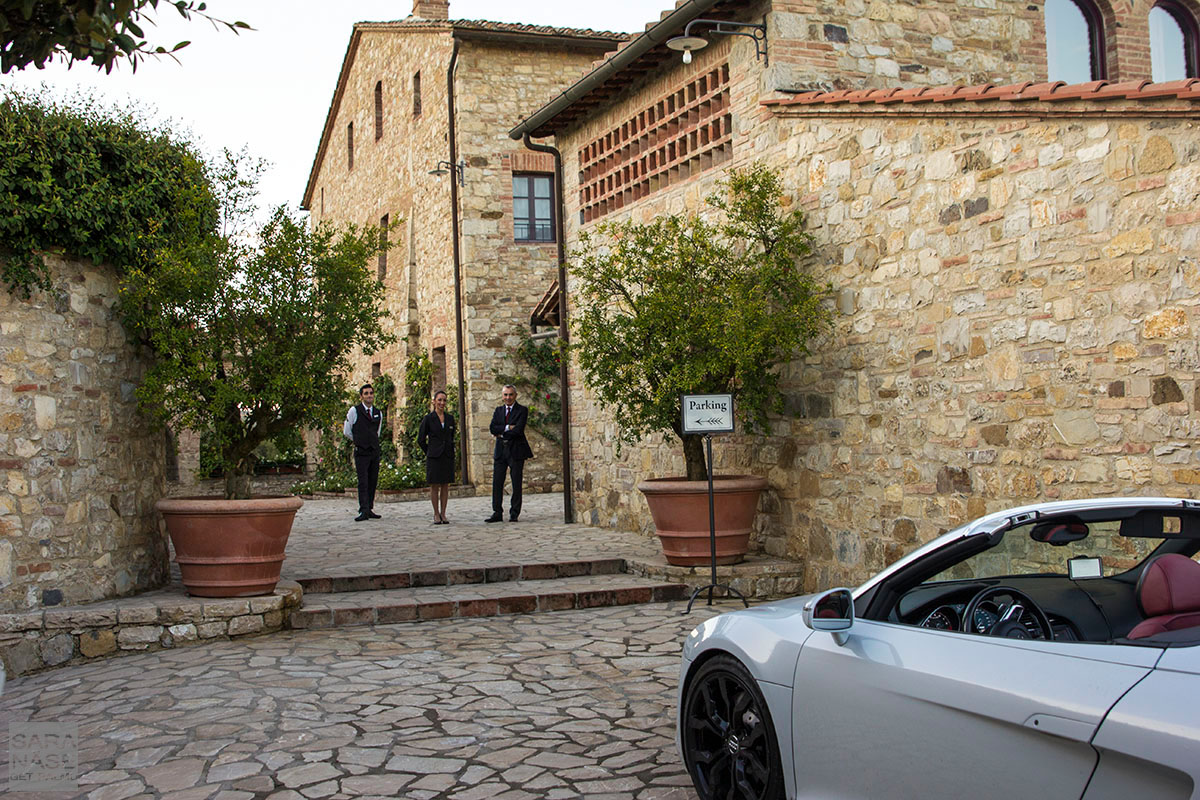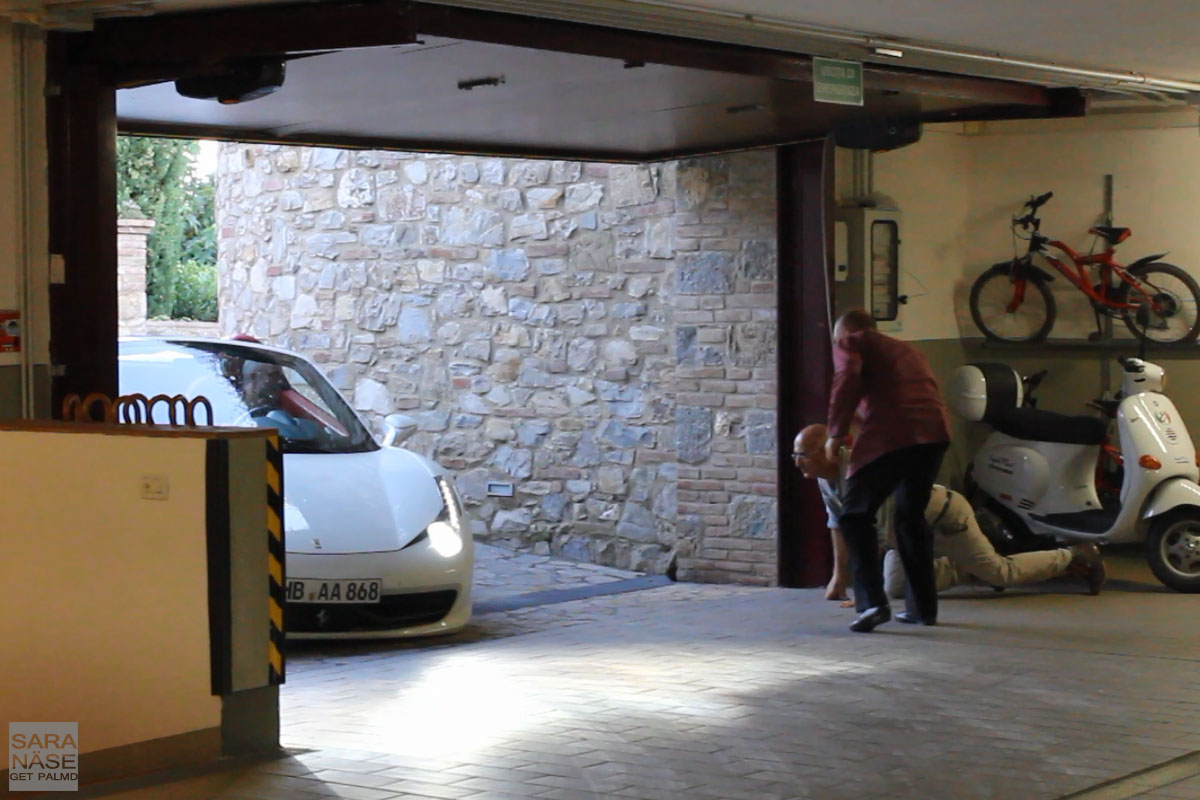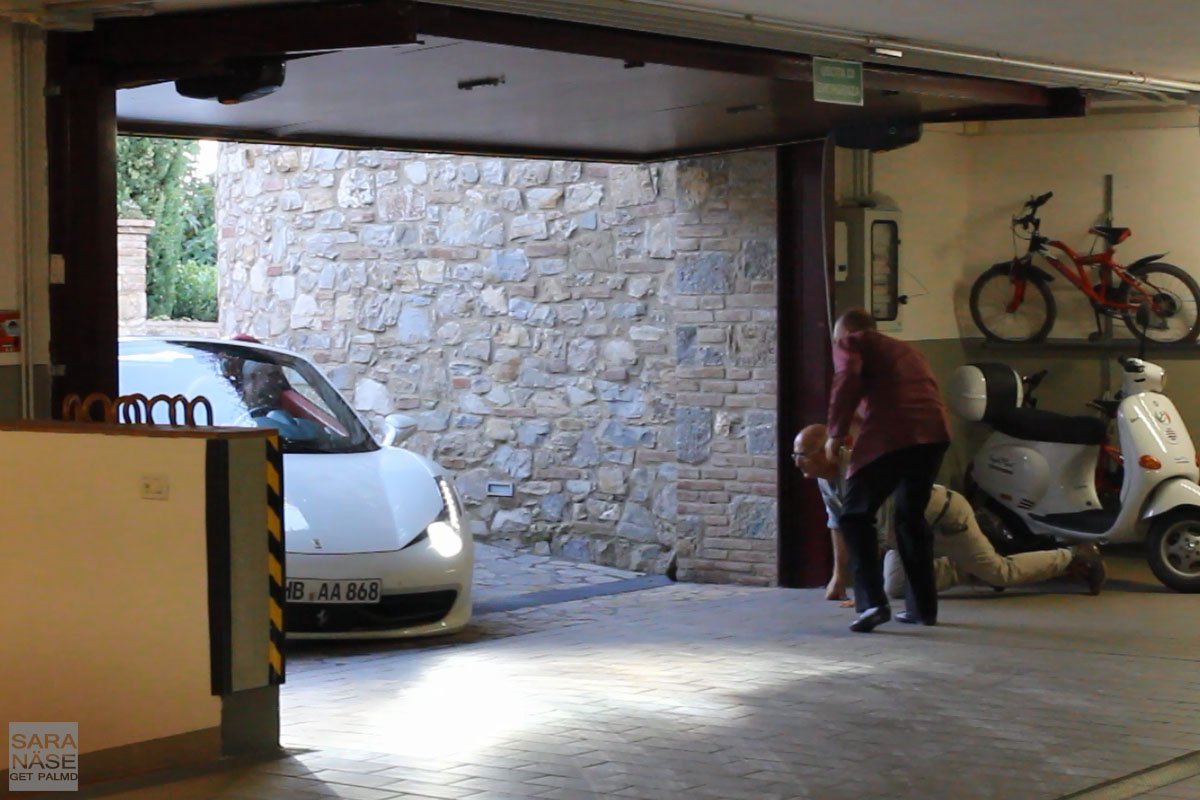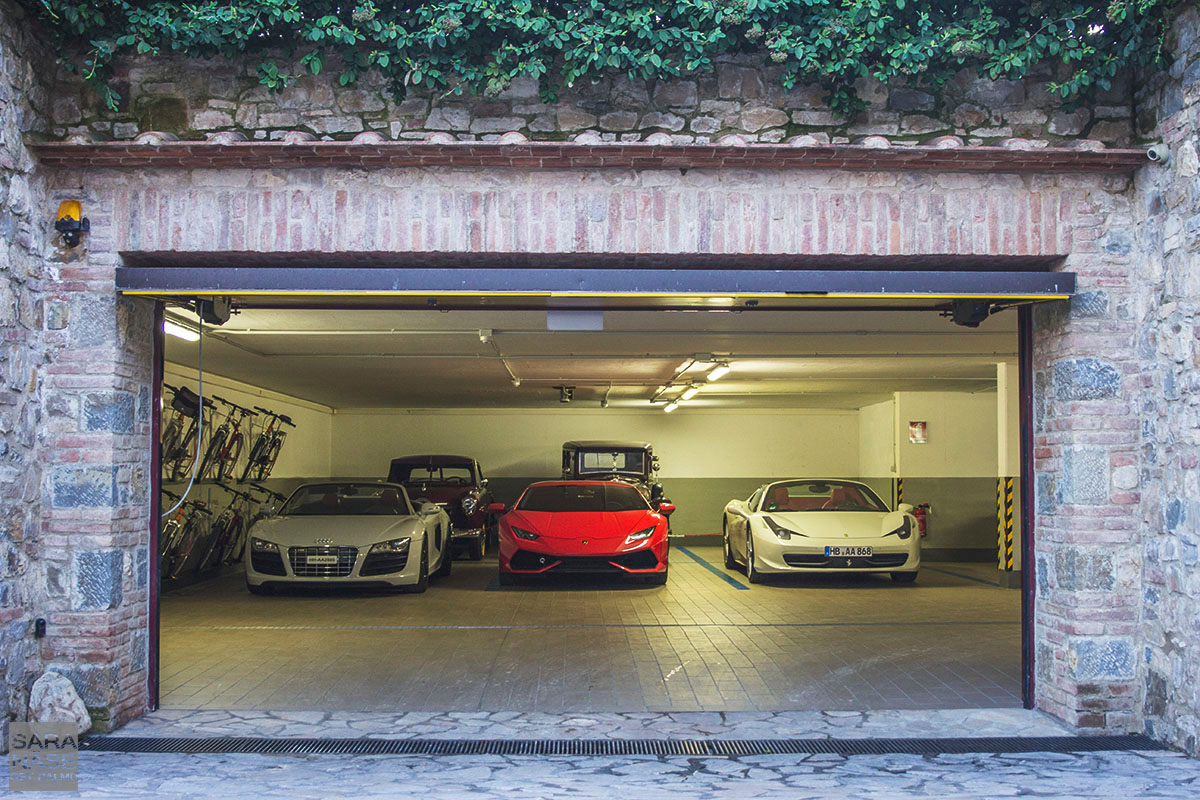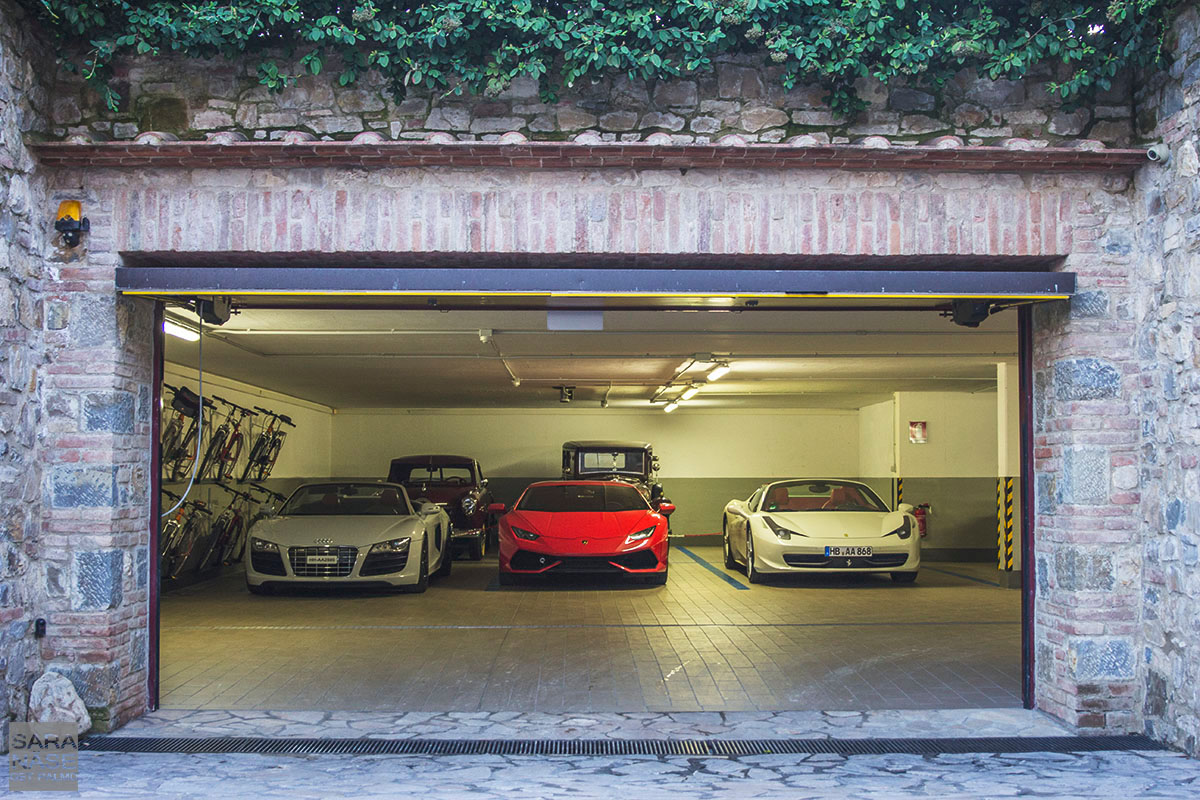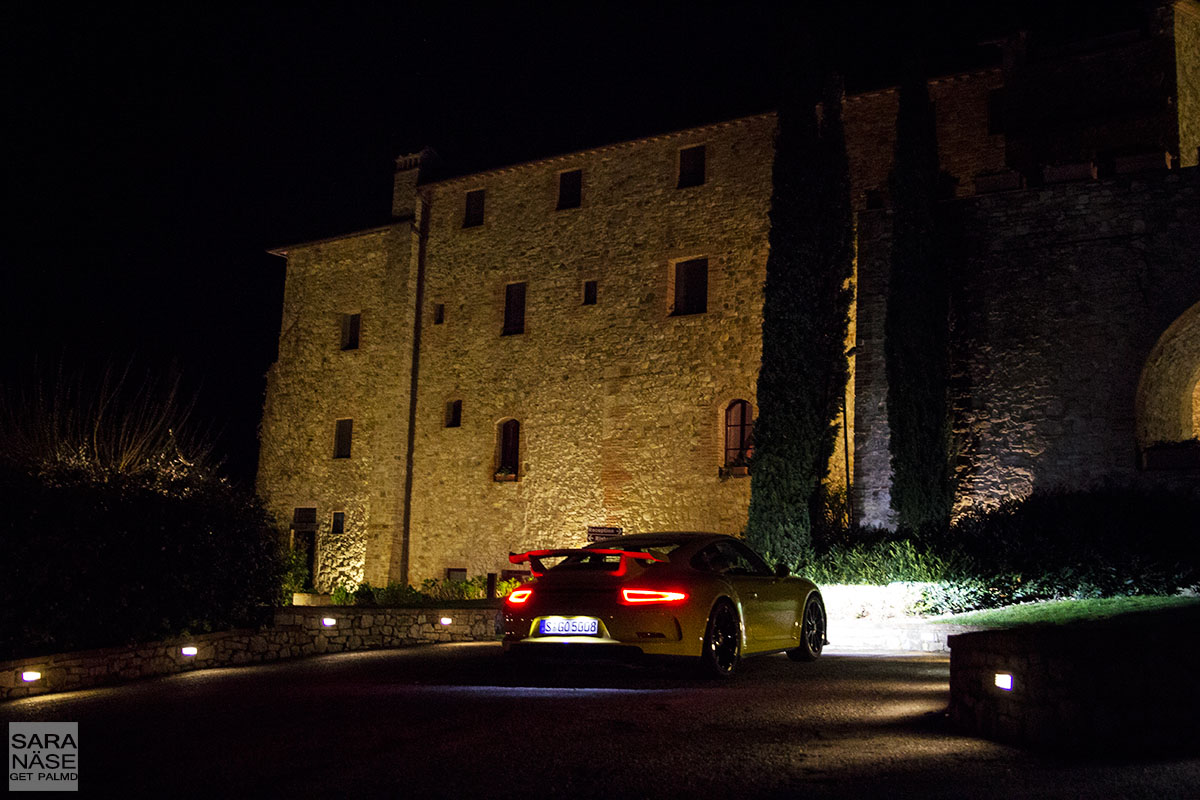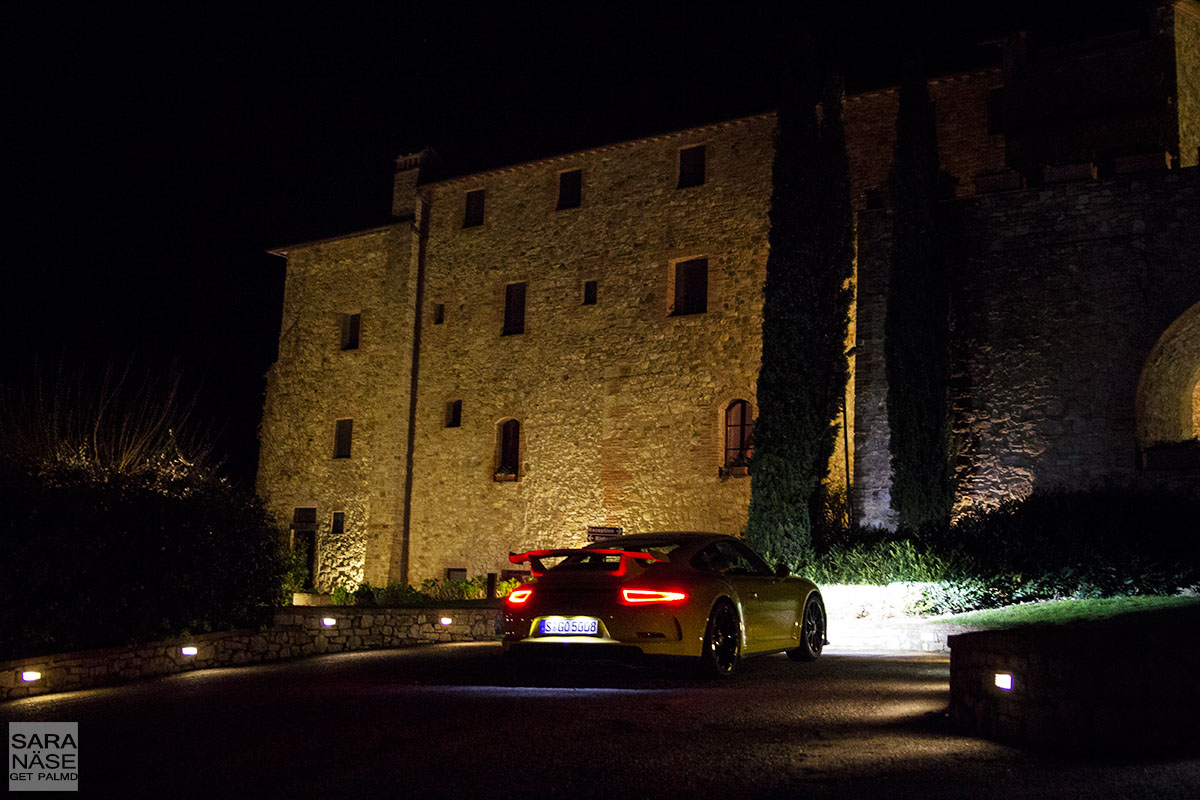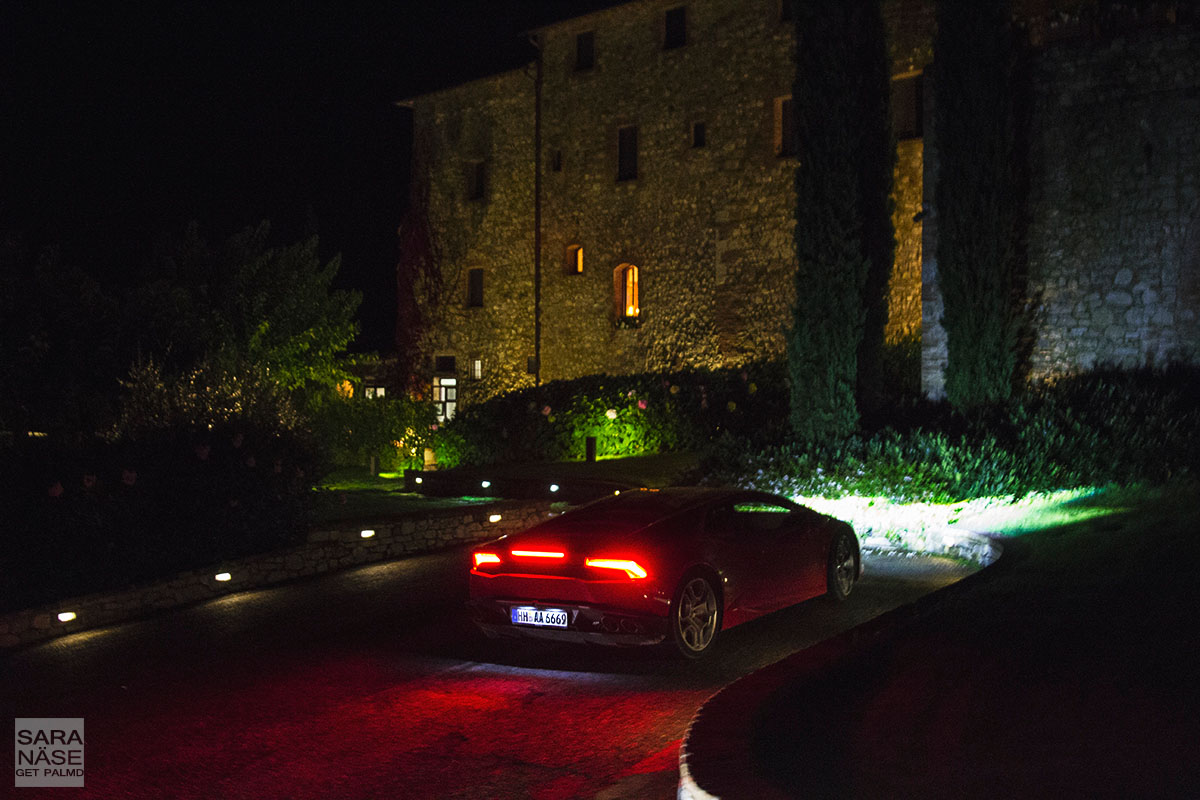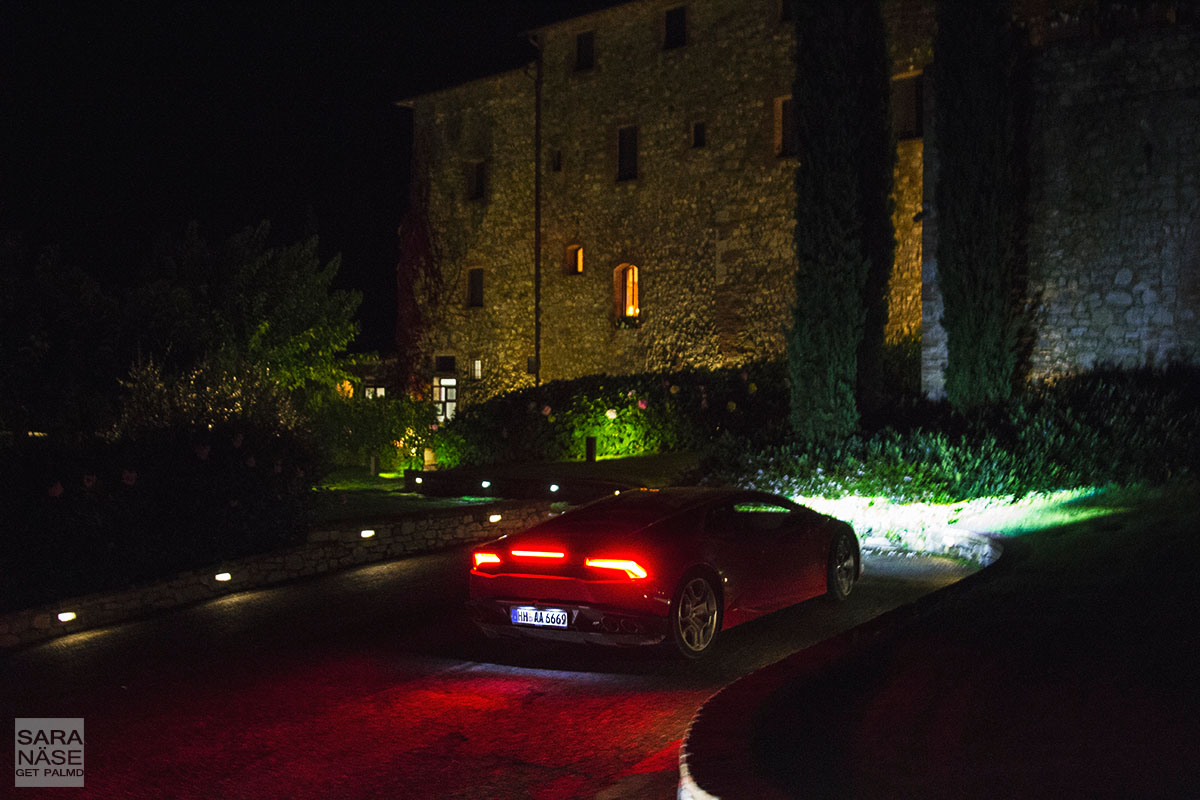 The pet-friendly Hotel Le Fontanelle has 36 rooms in the categories Classic, Prestige, Deluxe, Junior Suites and Suites. All rooms come with astonishing views over the Tuscan hills, some also with small gardens and views over the pool, or private terraces. My room was a beautiful Junior Suite on the second floor and anyone who says views can not make you happy has not seen a sunset or a sunrise in Tuscany. Often the location is to me more important than what the hotel actually looks like outside or inside, but in the case of Hotel Le Fontanelle you do not have to choose between one or the other because you get it all. Both the hotel and the location deserves the five stars.
The hotel has a gym and a spa with sauna, hydromassage area, Turkish bath and a wellness area with services such as massage or beauty treatments. There is both a heated indoor pool and panoramic outdoor pool. Bikes can be borrowed free of charge from the hotel and Siena is also a short drive from the hotel. It was my first visit to Siena and it is a gorgeous place. My friend introduced me to La Taverna di San Giuseppe, ranked #2 of 426 Restaurants in Siena and with a Certificate of Excellence. A highly recommended dining place if you want a night out in some other town, although I was worried if I could fit in the bucket seats after it… In Italy you roll out from the restaurants.
If you instead want to dine in Hotel Le Fontanelle there is the "La Colonna" restaurant with lovely panoramic views, and also a charming separate bar you can move to after dinner. Next time I visit the hotel (yes, I will most definitely return!) I will have to invite some local friend over for a dinner up at the hotel to try their menu.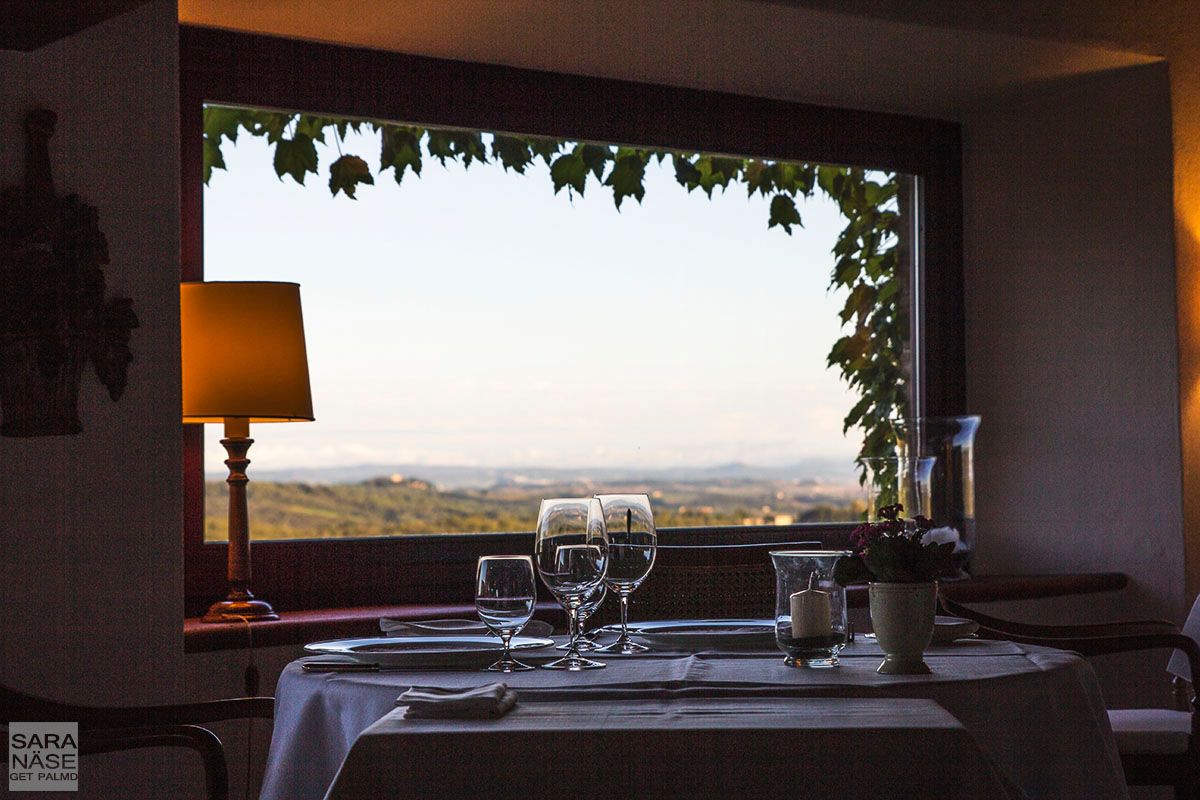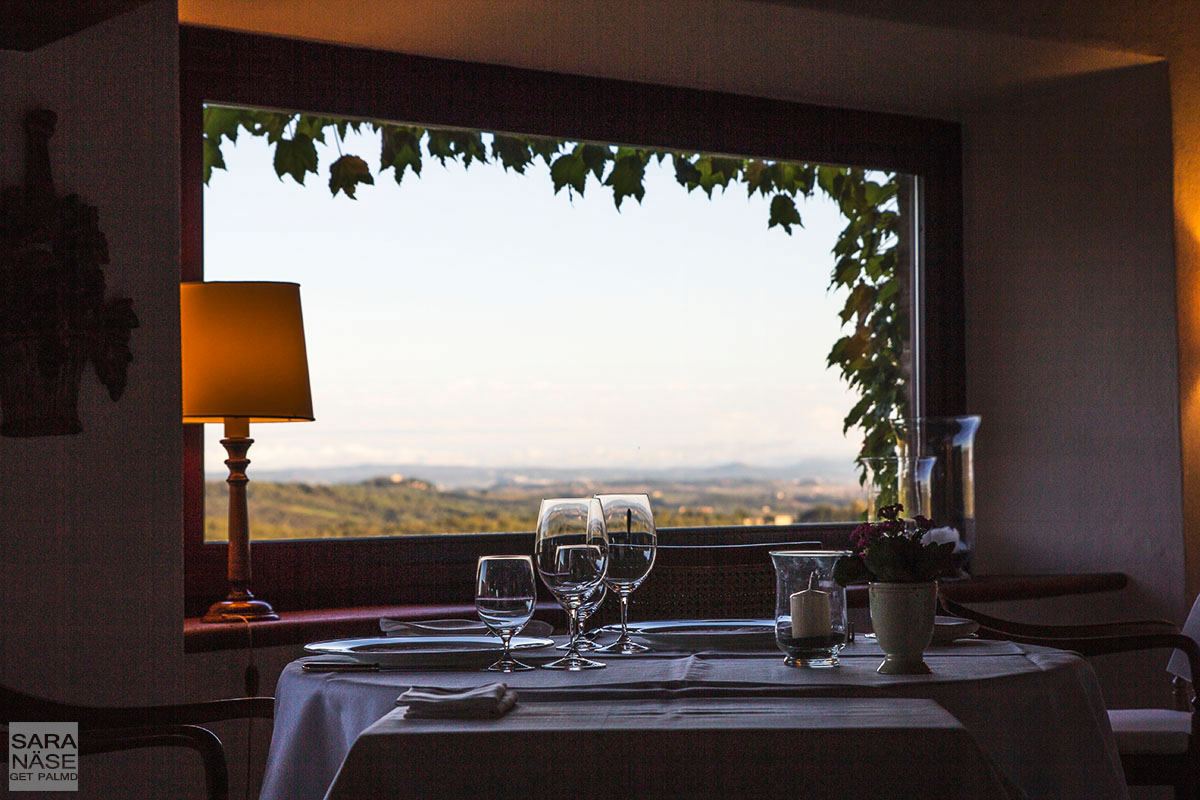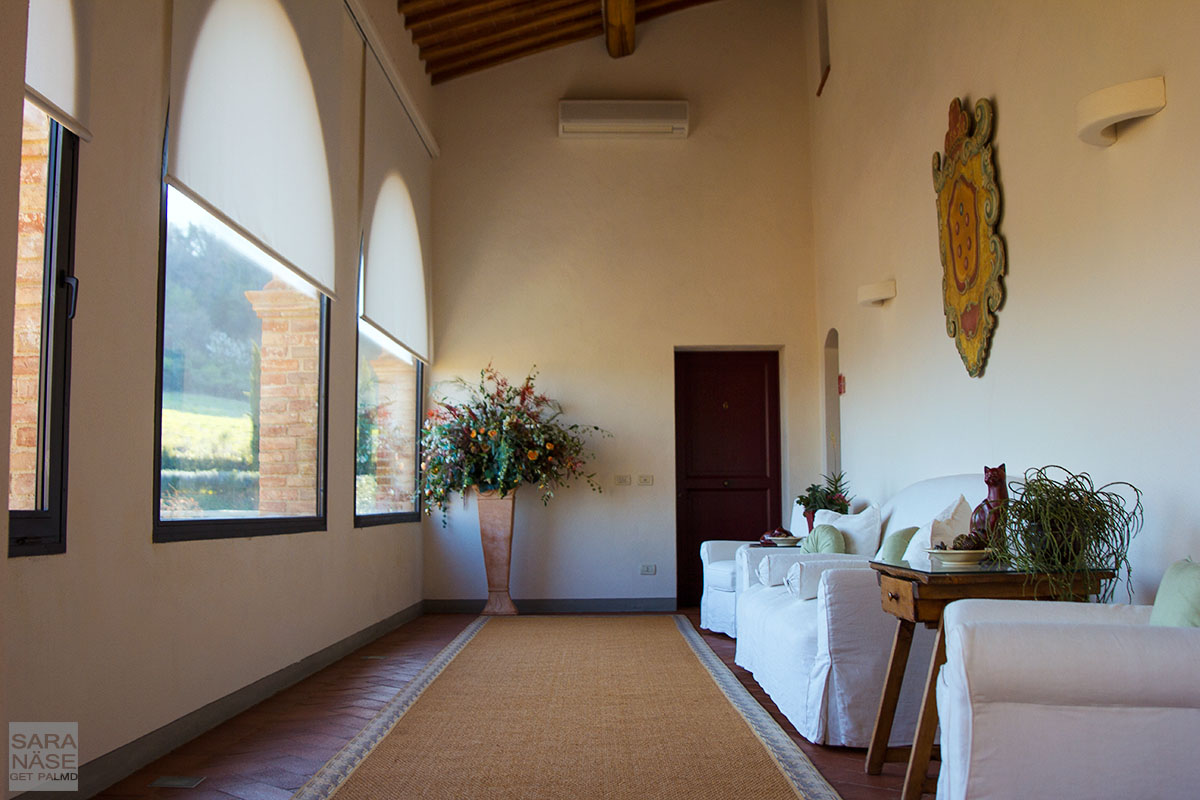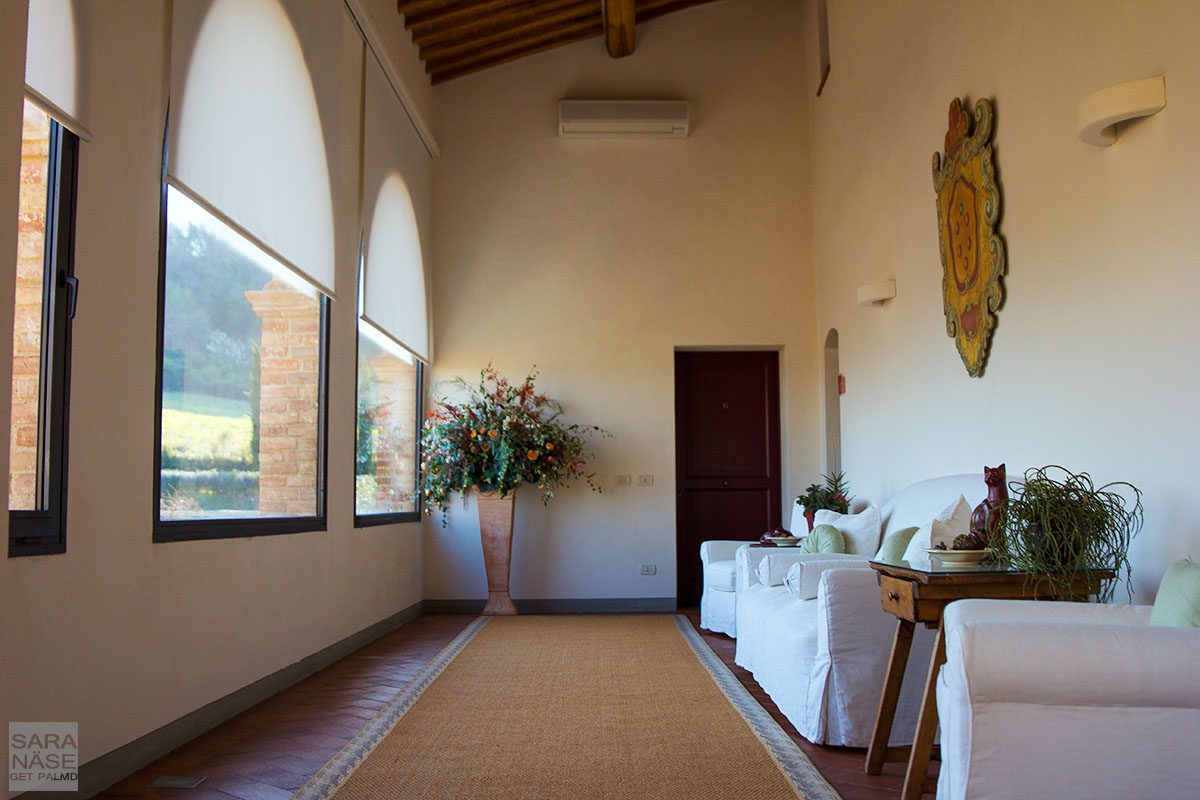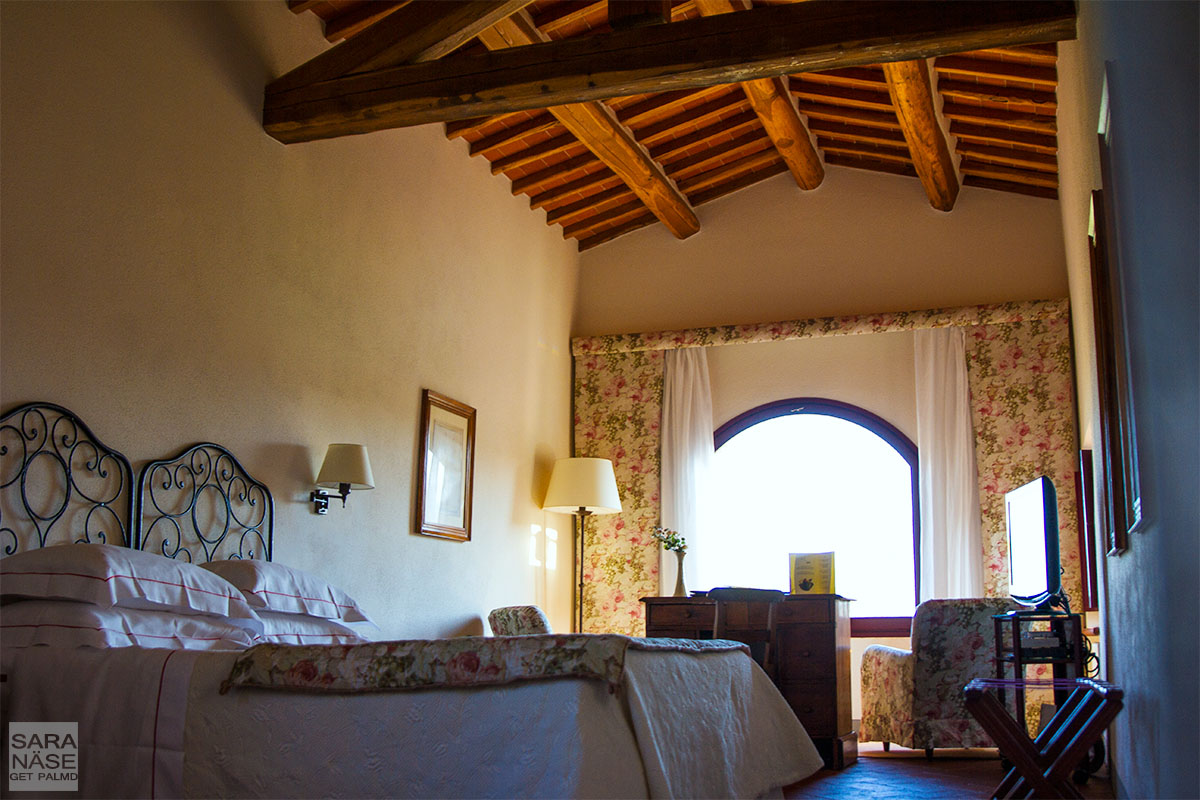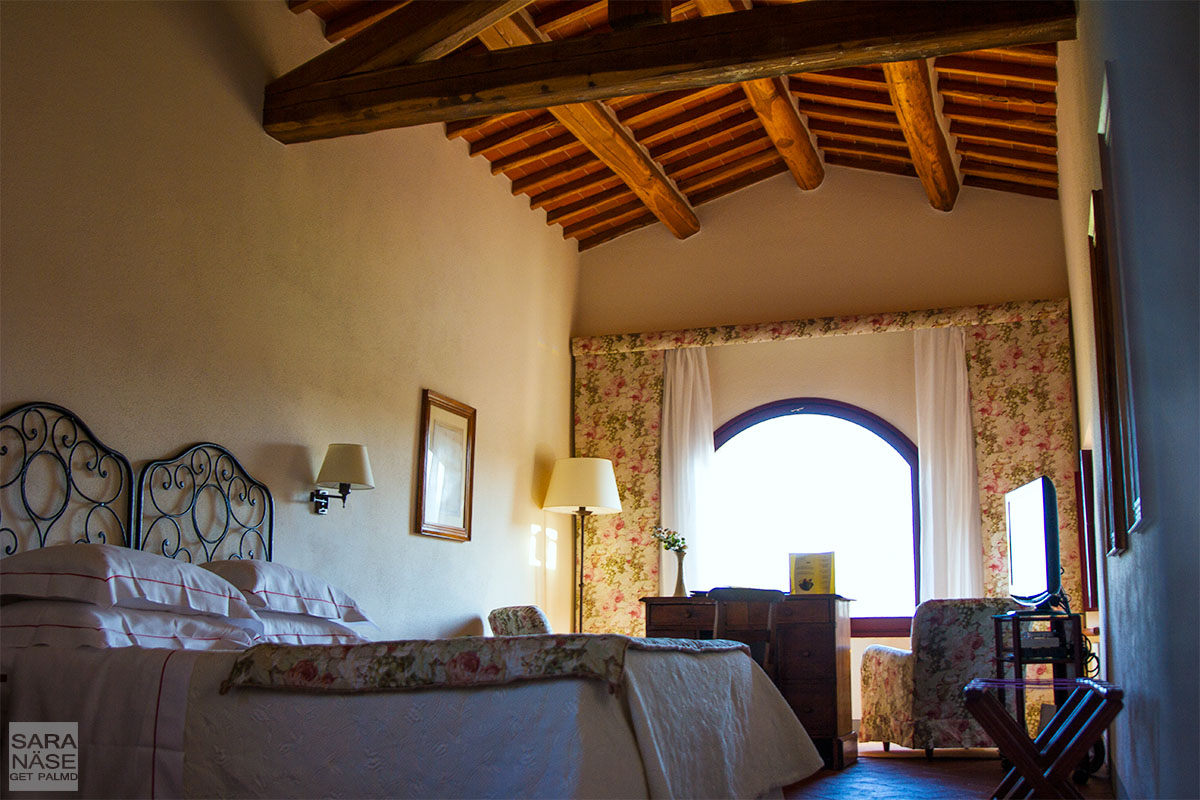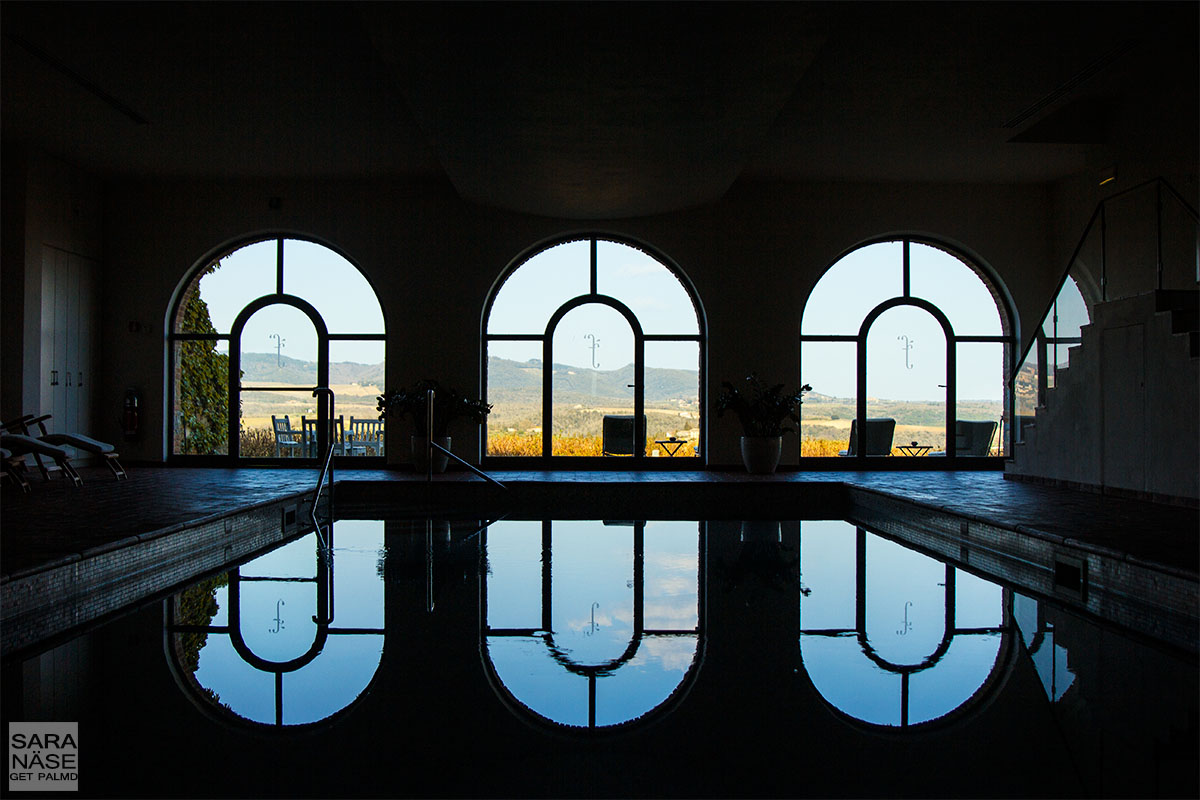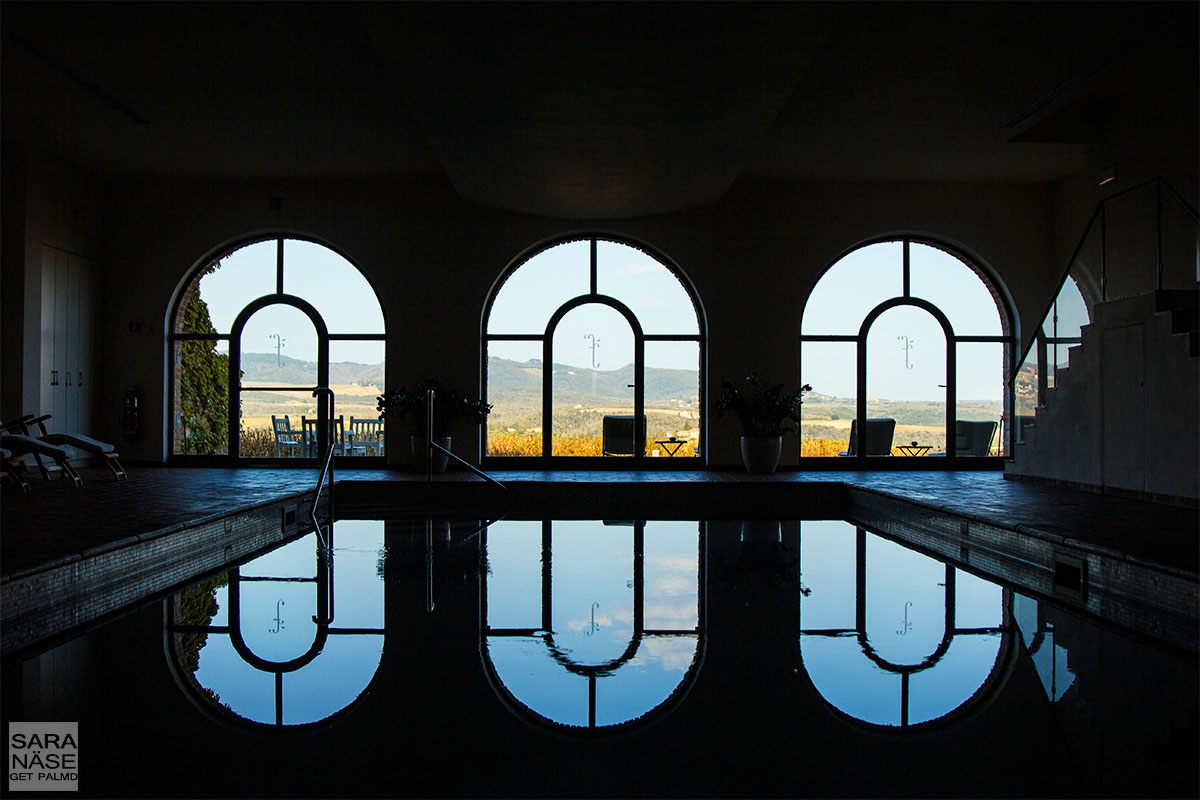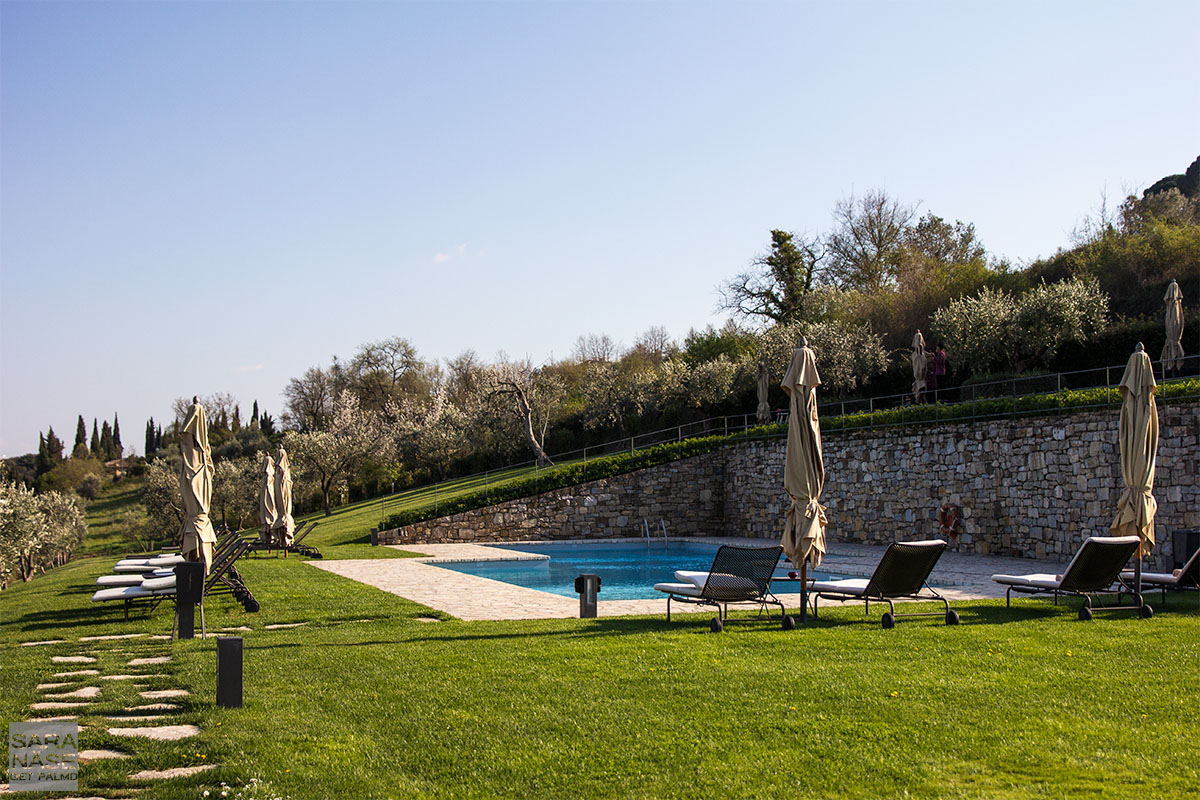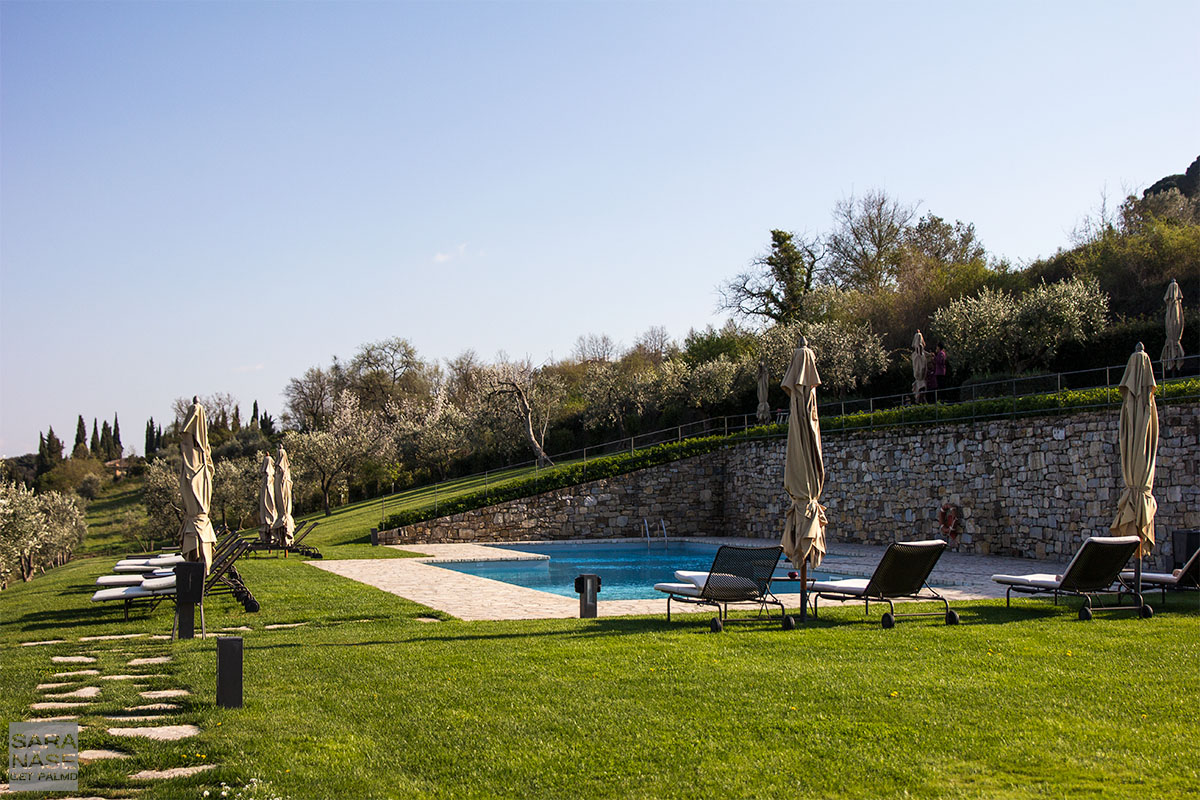 I was an early bird visitor arriving mid-April when the hotel had just recently opened for the season (Le Fontanelle is open April-October), but if you want to enjoy a more calm Tuscany before the tourist rush starts this is the perfect time to go. Quiet roads and beautiful fresh weather. But if you wait a few more weeks the landscapes will be even greener and flowers in full bloom.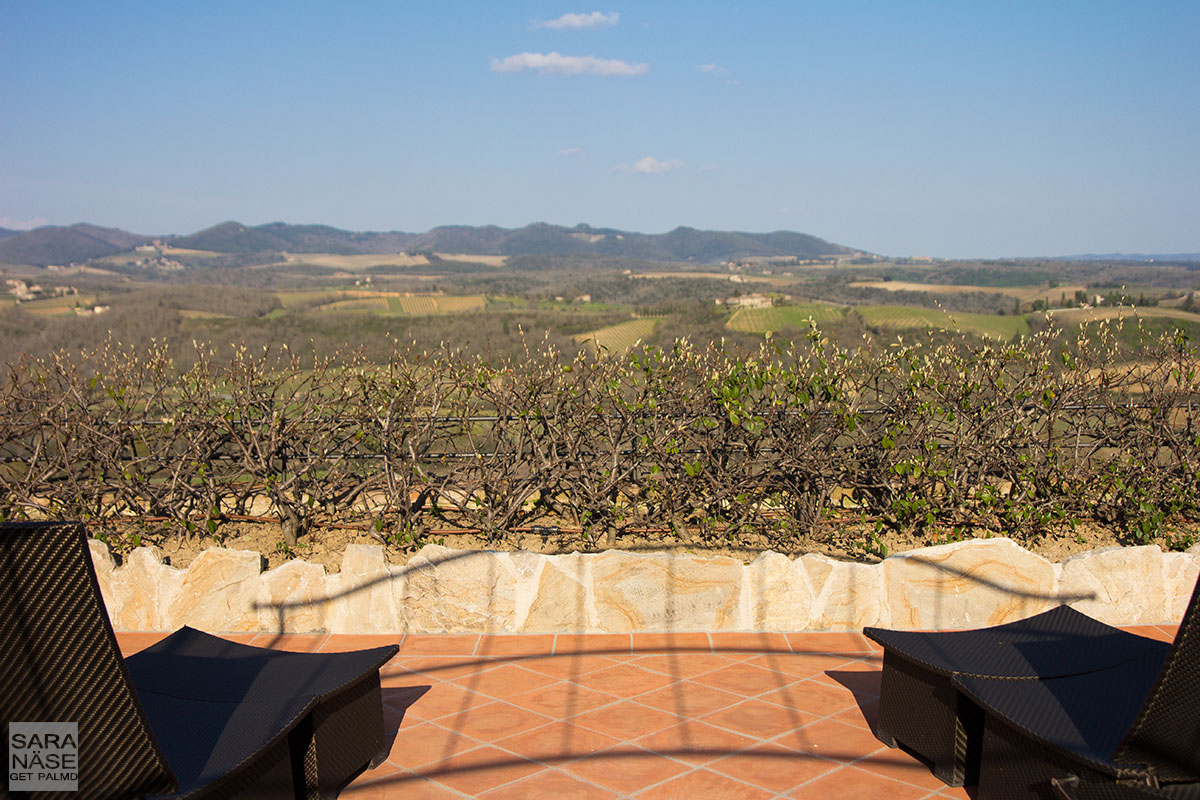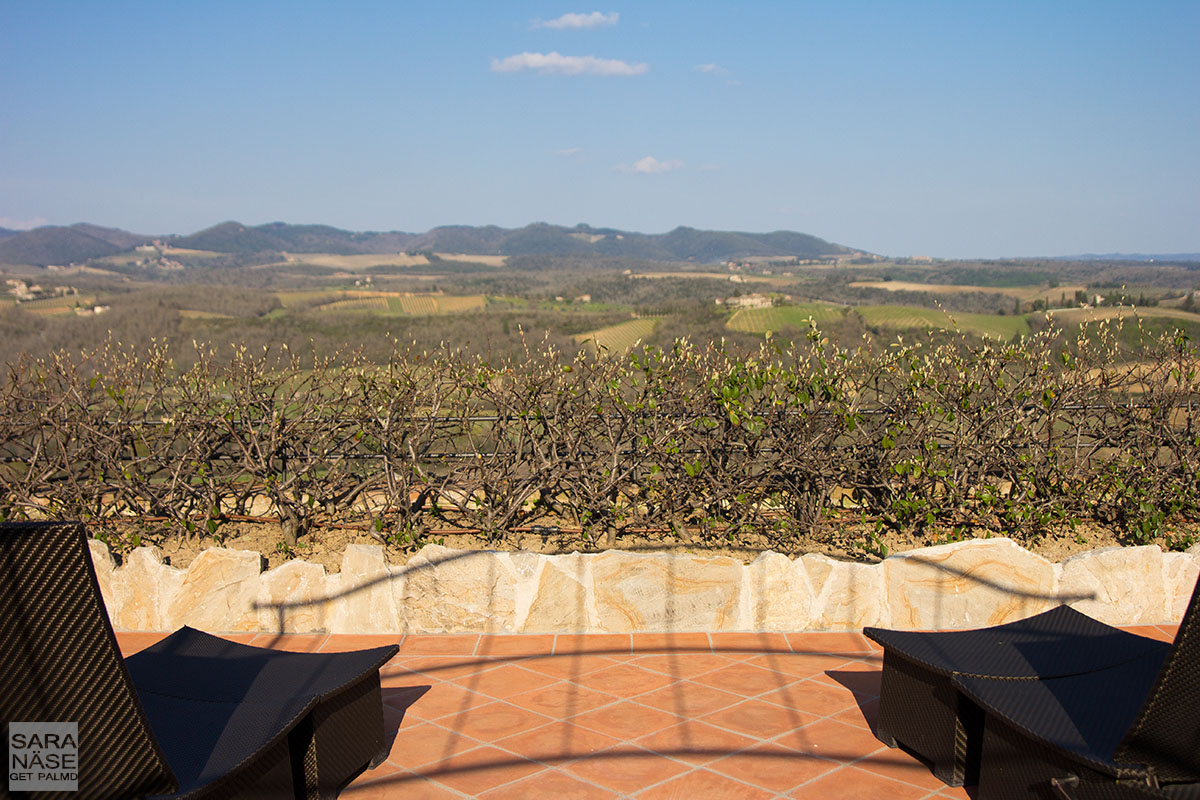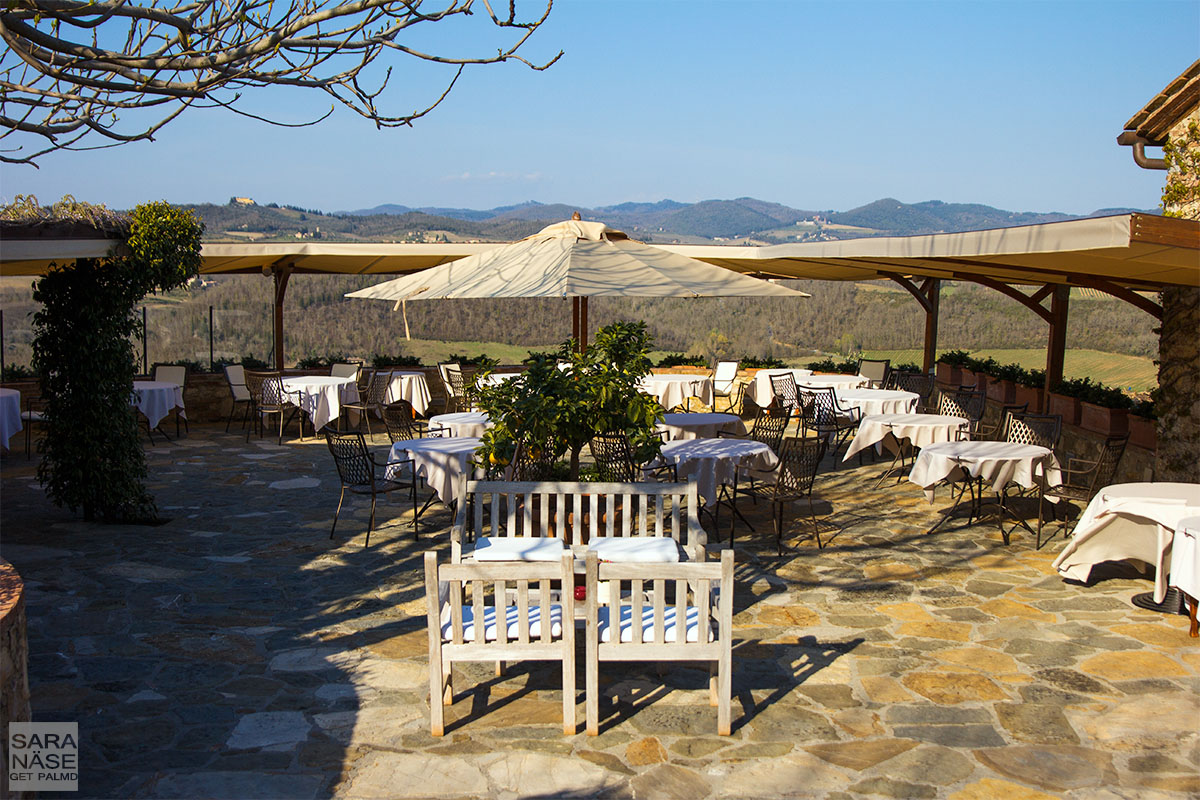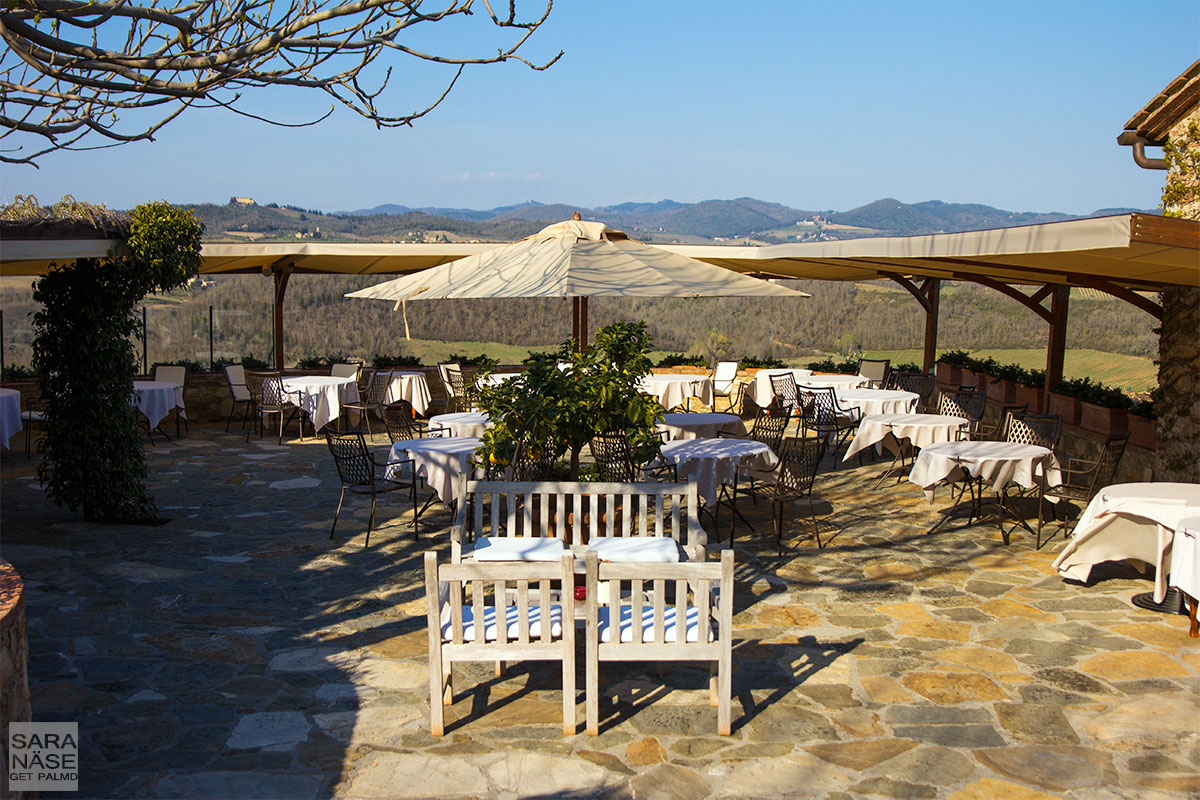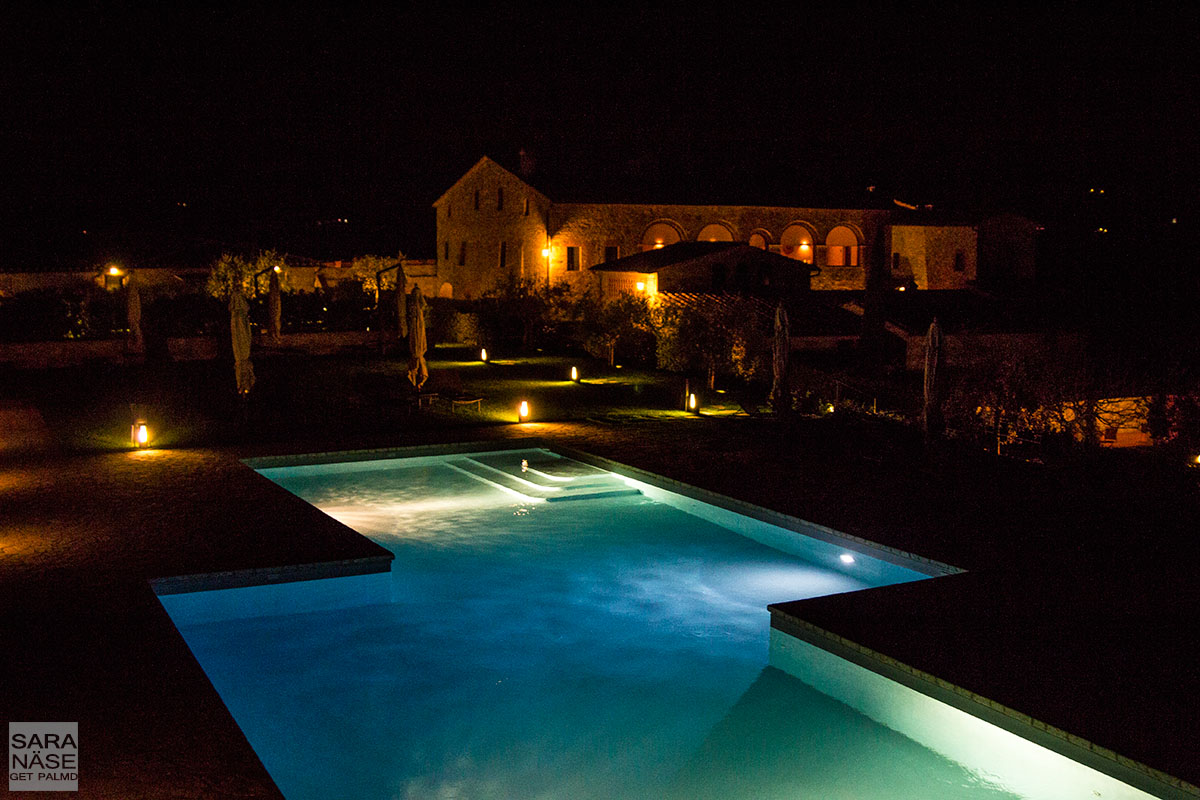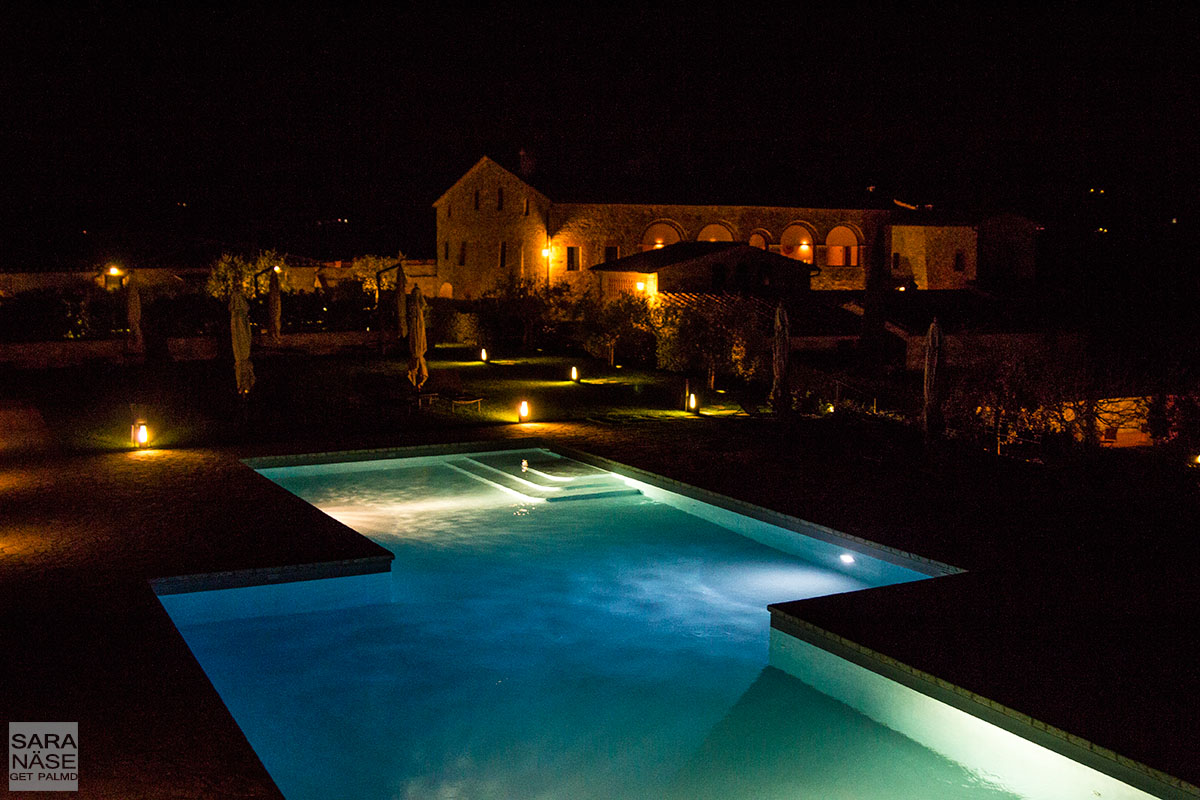 Planning a visit to Tuscany? Keep Hotel Le Fontanelle in mind if you are looking for a really special place to stay. It is by no means a cheap hotel, prices for double rooms with breakfast included start at €450 per night, but it has top quality service and it is a lovely place to wake up in.
Booking can be made through their website www.hotelfontanelle.com
Following photos are from the Hotel La Fontanelle website: