Mas Lazuli was a hotel I found when searching for a place to stay in close to the beautiful driving road Cap de Creus. I was considering to drive to Barcelona for one night with the F-Type. But my schedule did not really permit a detour that south on this journey so I was left with the task to find a nice hotel on my route.
The four star Hotel Mas Lazuli which is located in Pau, that is less than 30 km from Cap de Creus, immediately impressed me when I the first time visited the hotel website. I love this kind of design and it suits the Catalan countryside so well. It feels rustic and traditional but with a fresh modern boutique touch. I must however admit I loved it even more live and that is the thing that is difficult to transfer to photos – the atmosphere. Although the location does not at first sight look that special, it ultimately feels like you have found an oasis and perfect hideaway when you arrive up to the hotel. On the top of a hill is the reformed country house, which still has maintained the 11th century architecture of the old convent of Catalan monks, but with a luxurious boutique hotel flair to it.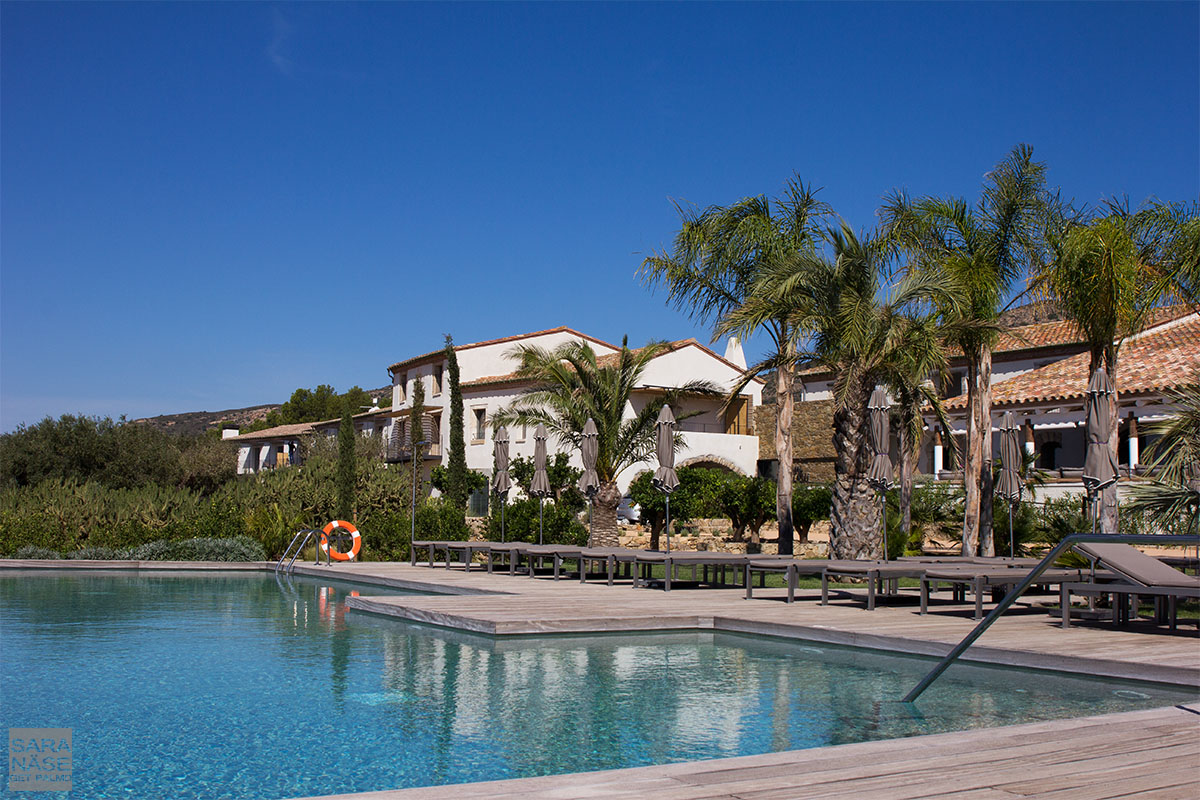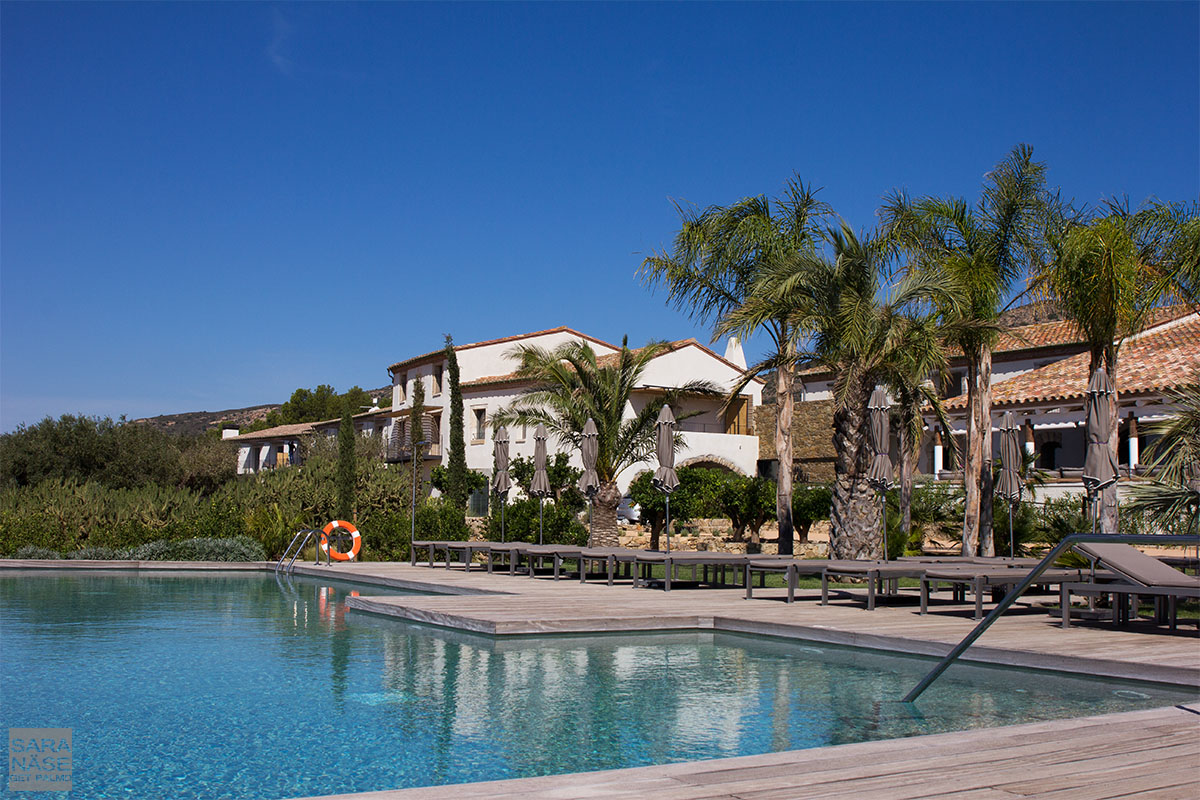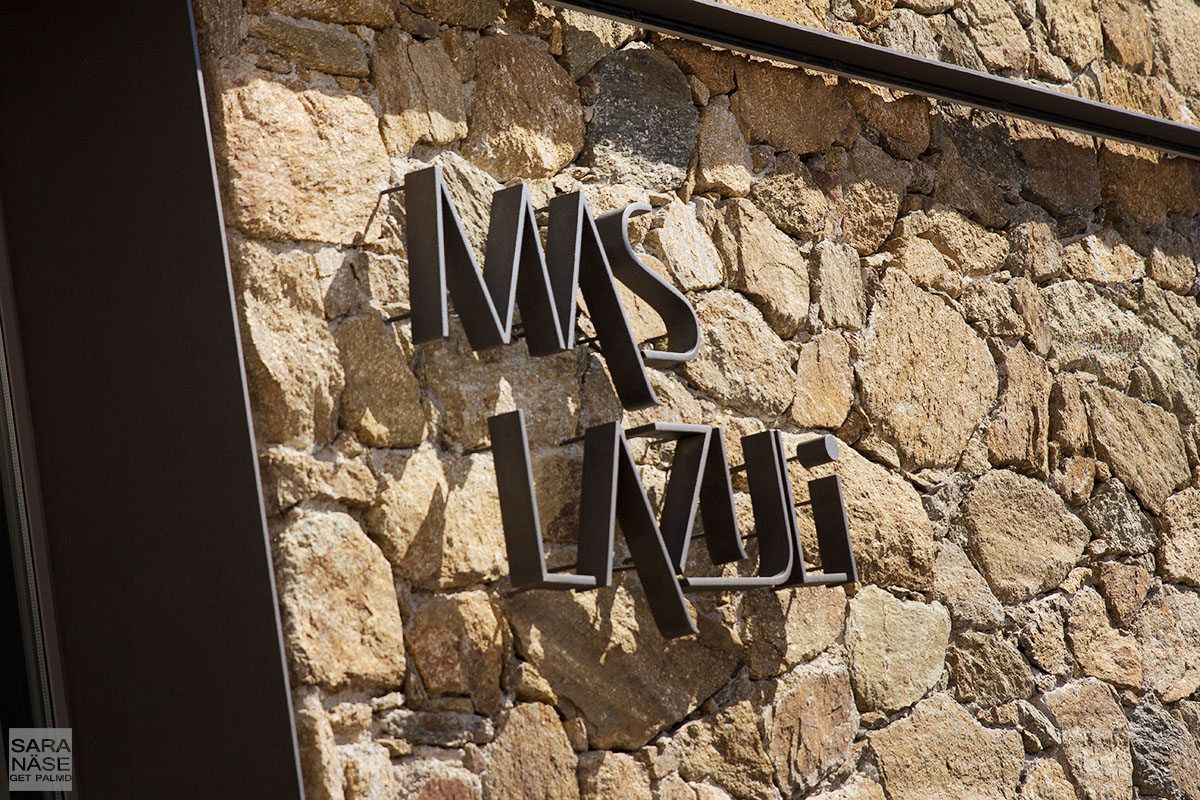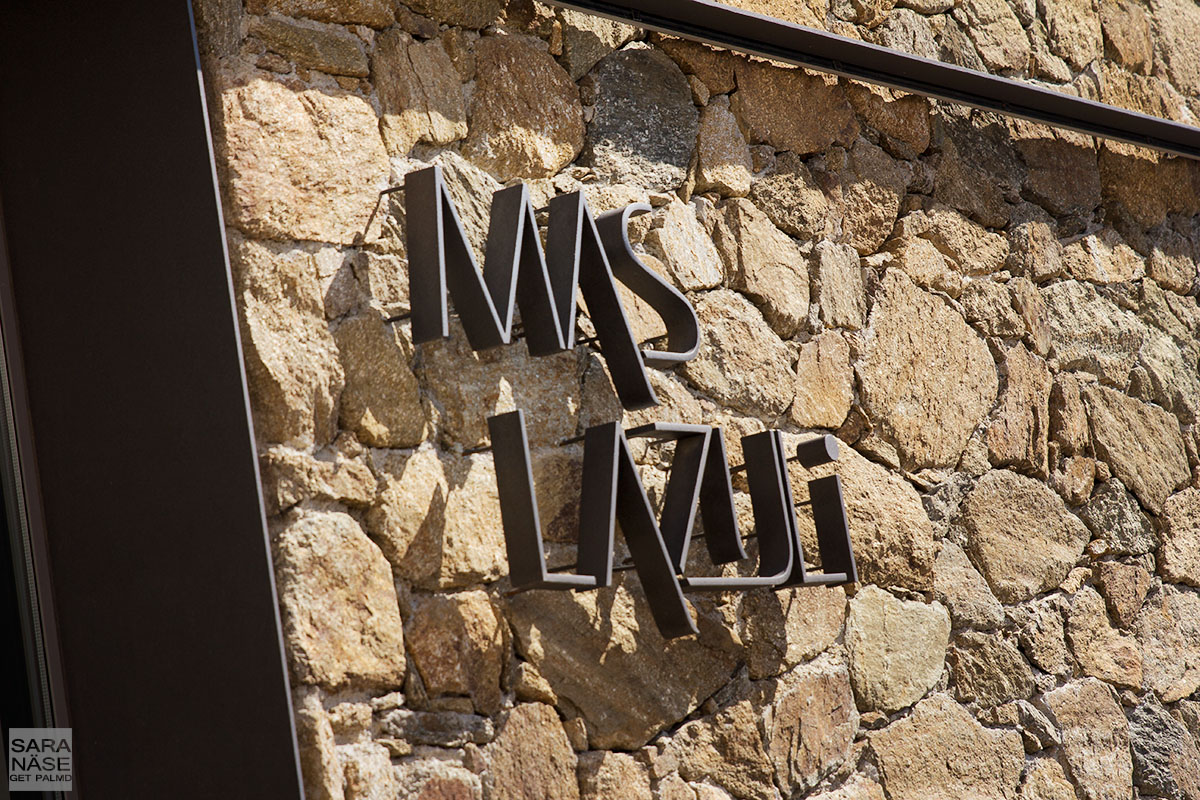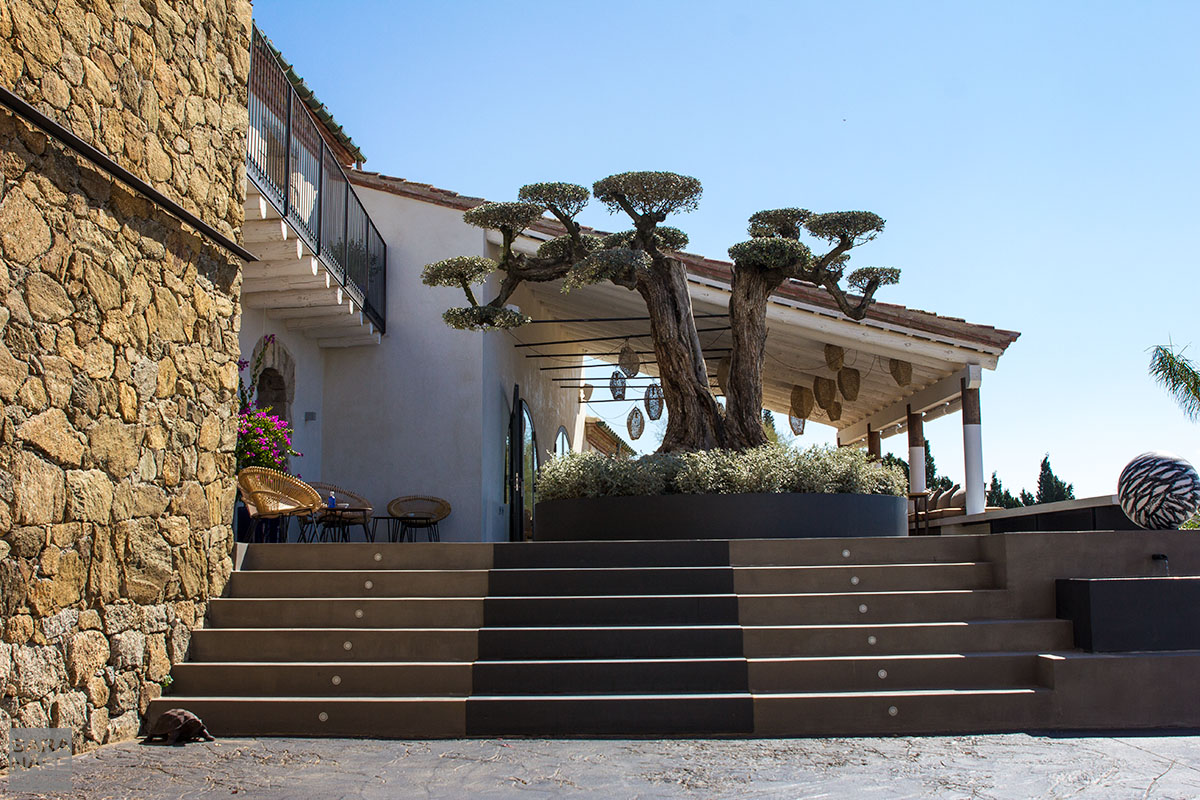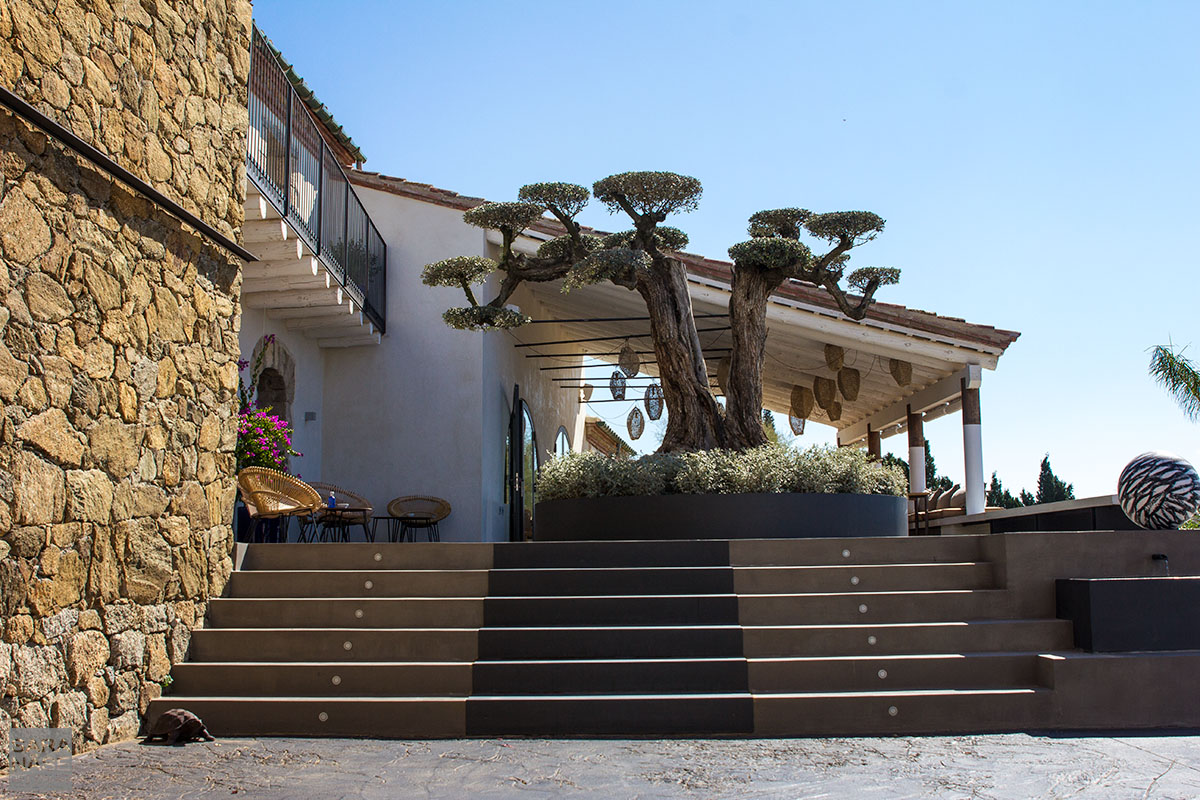 Mas Lazuli has 7 suites and 9 rooms on two floors with lovely panoramic views.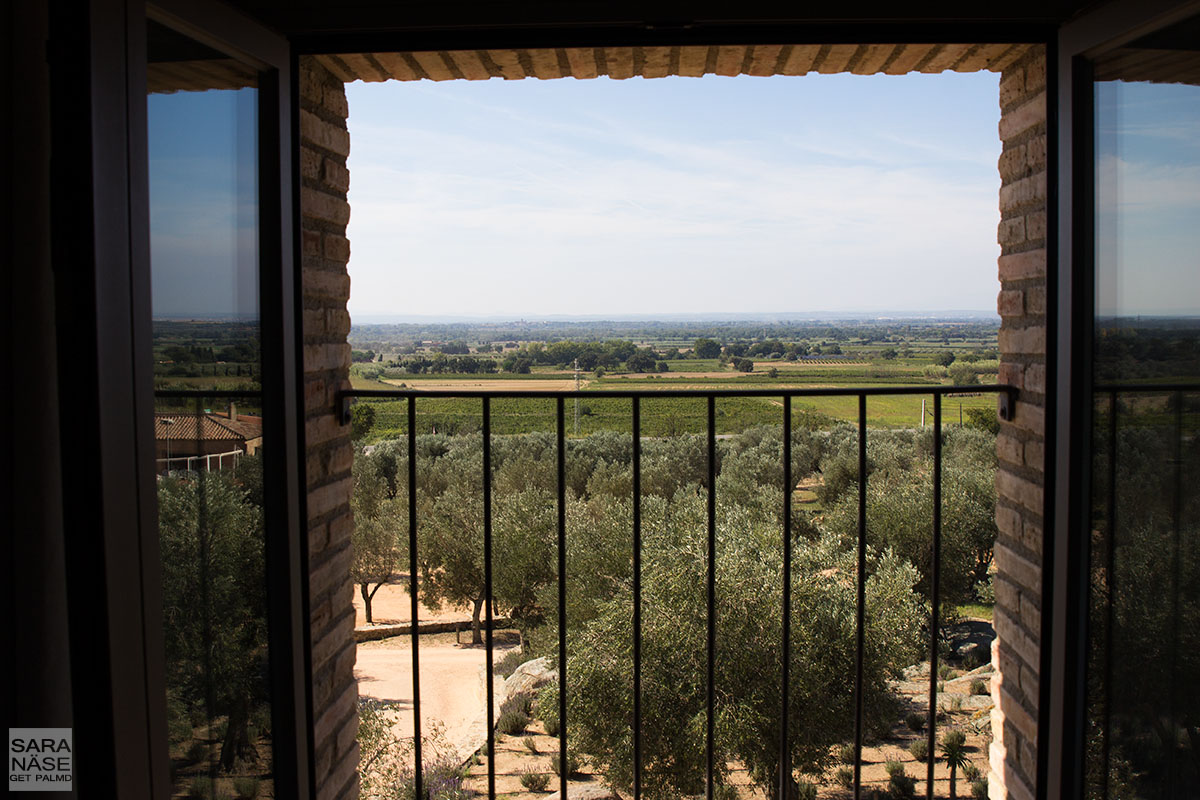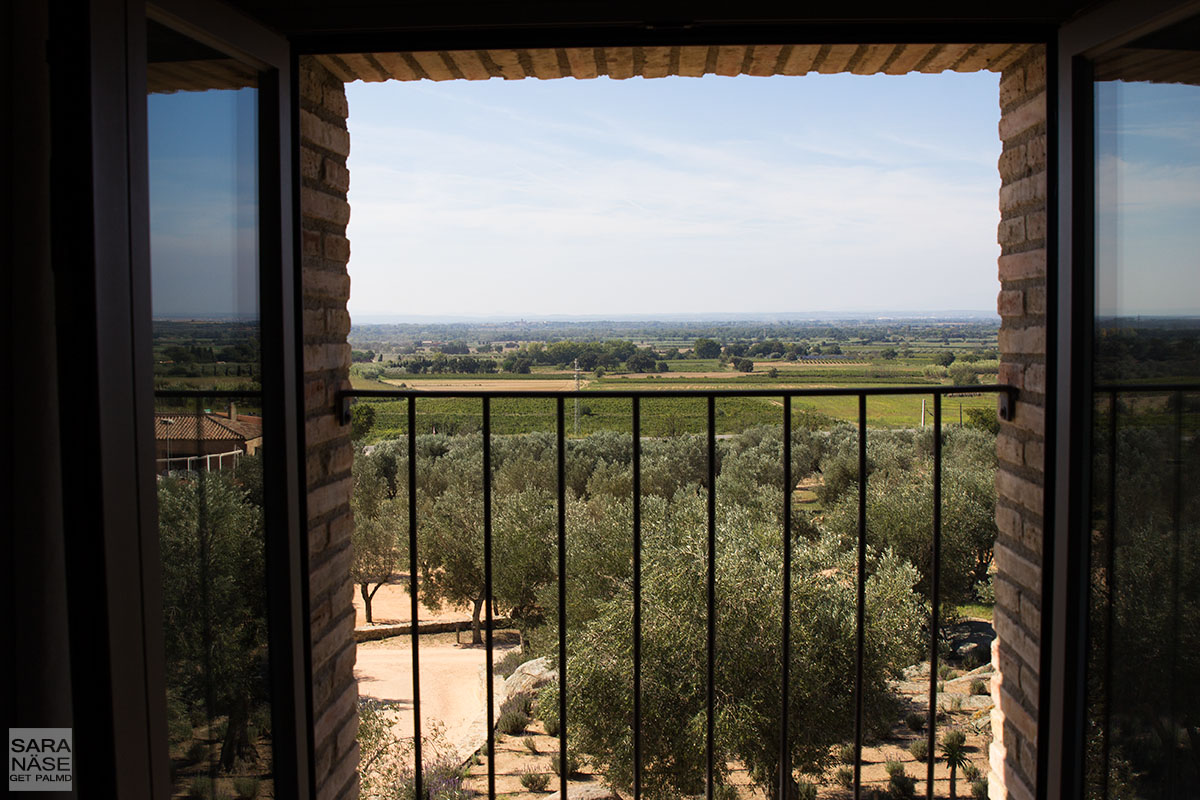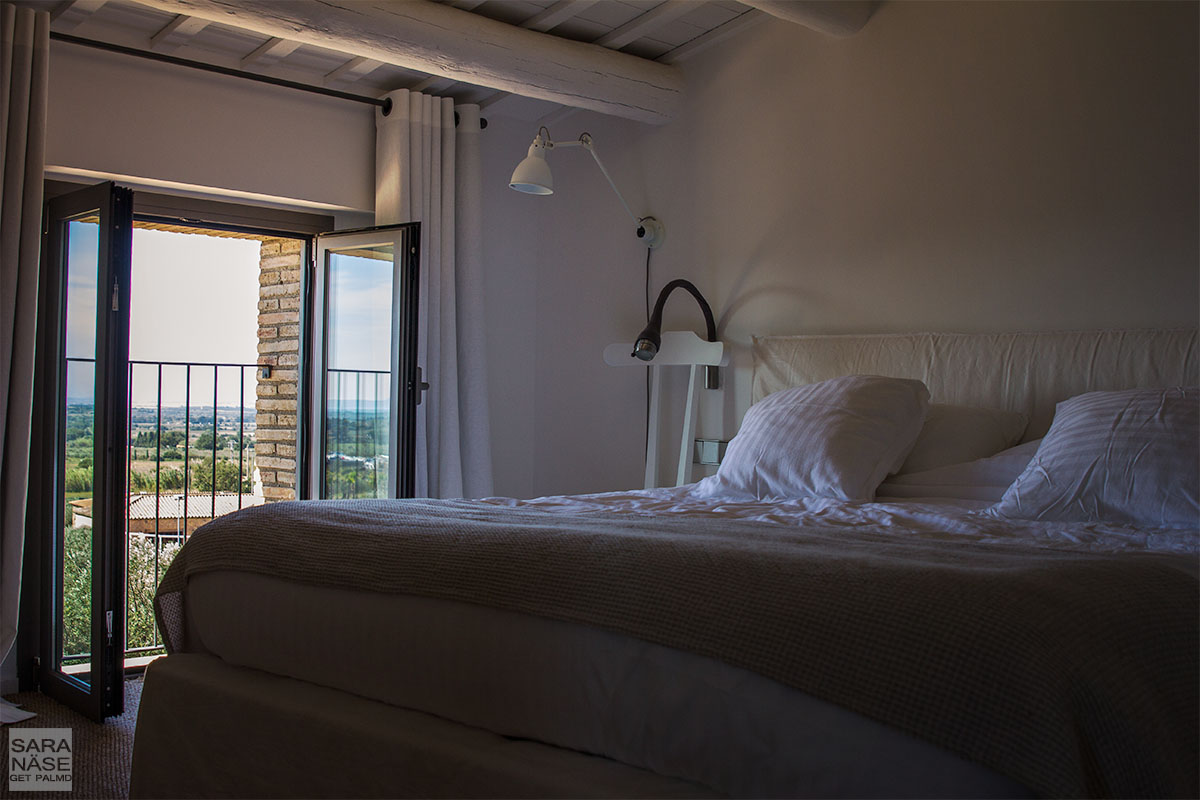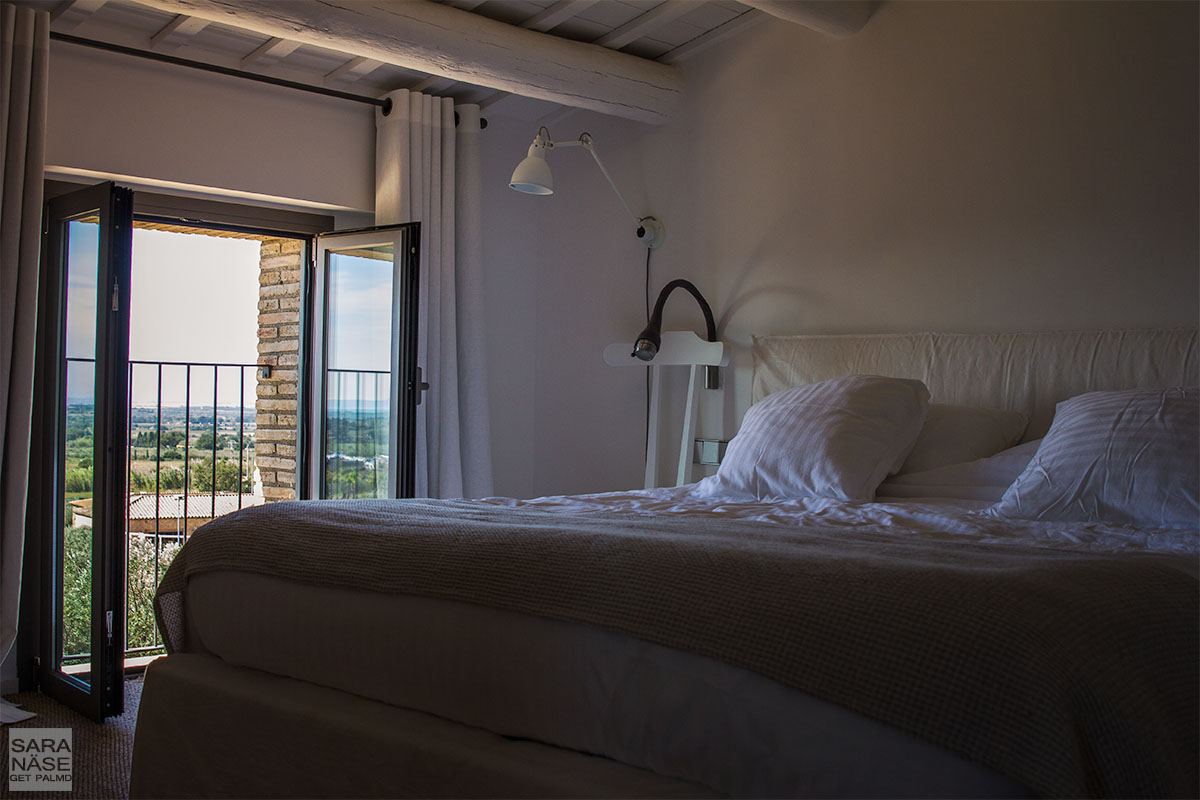 I fell in love with the bathroom in my room. Ridiculous thing to say perhaps, but I honestly have thought about that bathroom several times after my visit. If I could design my dream bathroom I am pretty sure it would have many of the same elements. I love the earthy colours and the combination of materials – "country house meets modern world".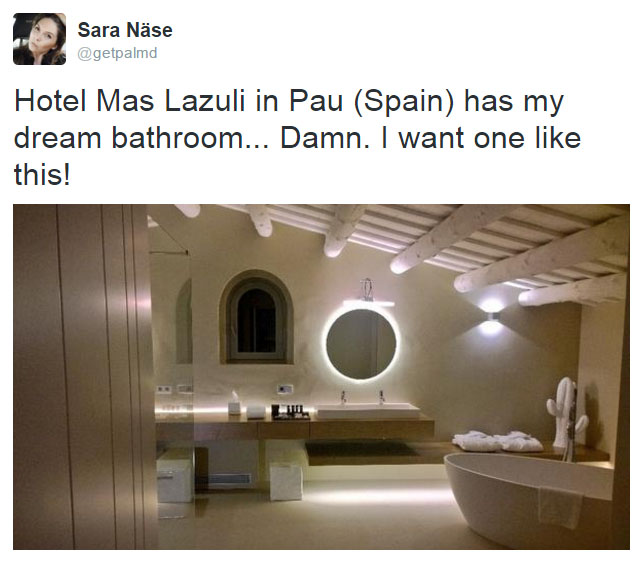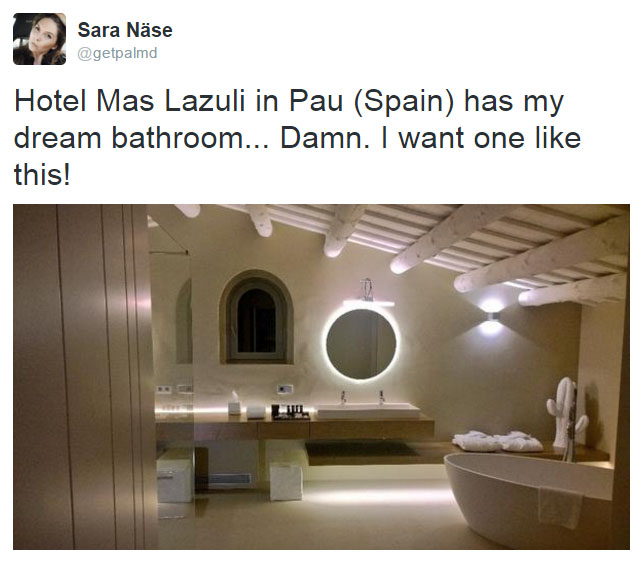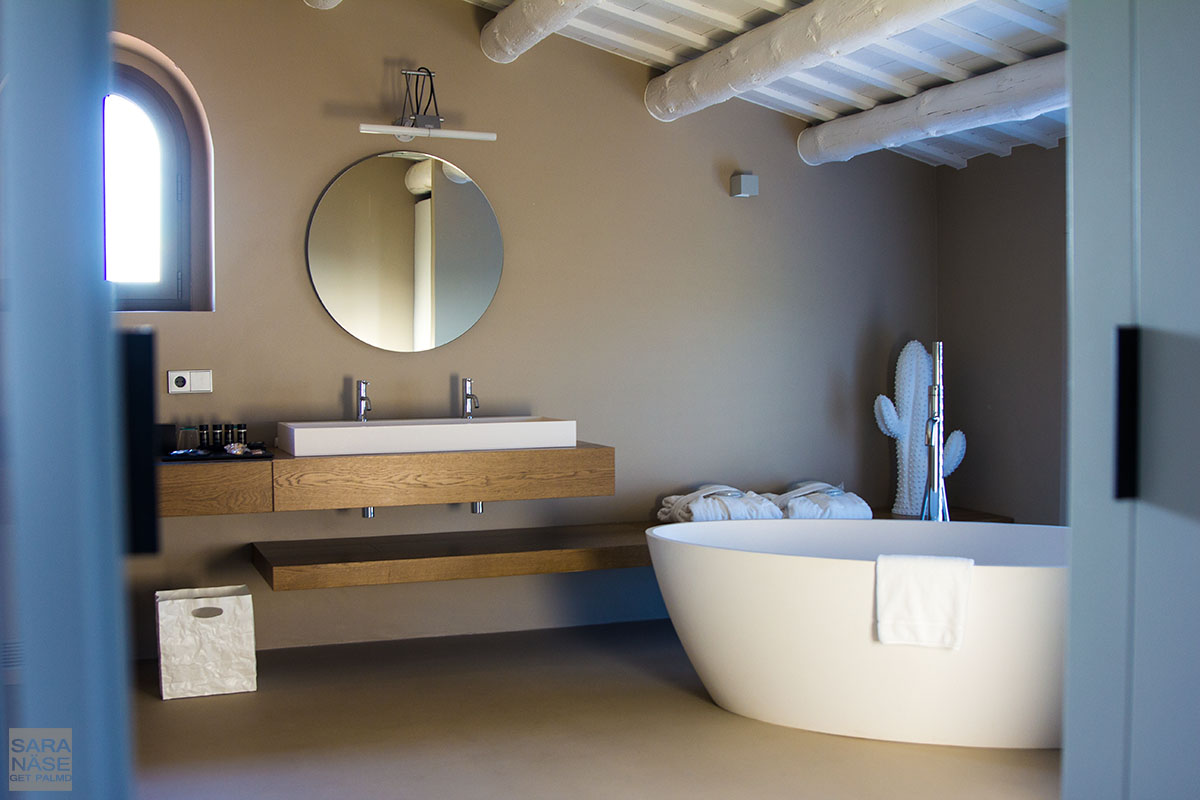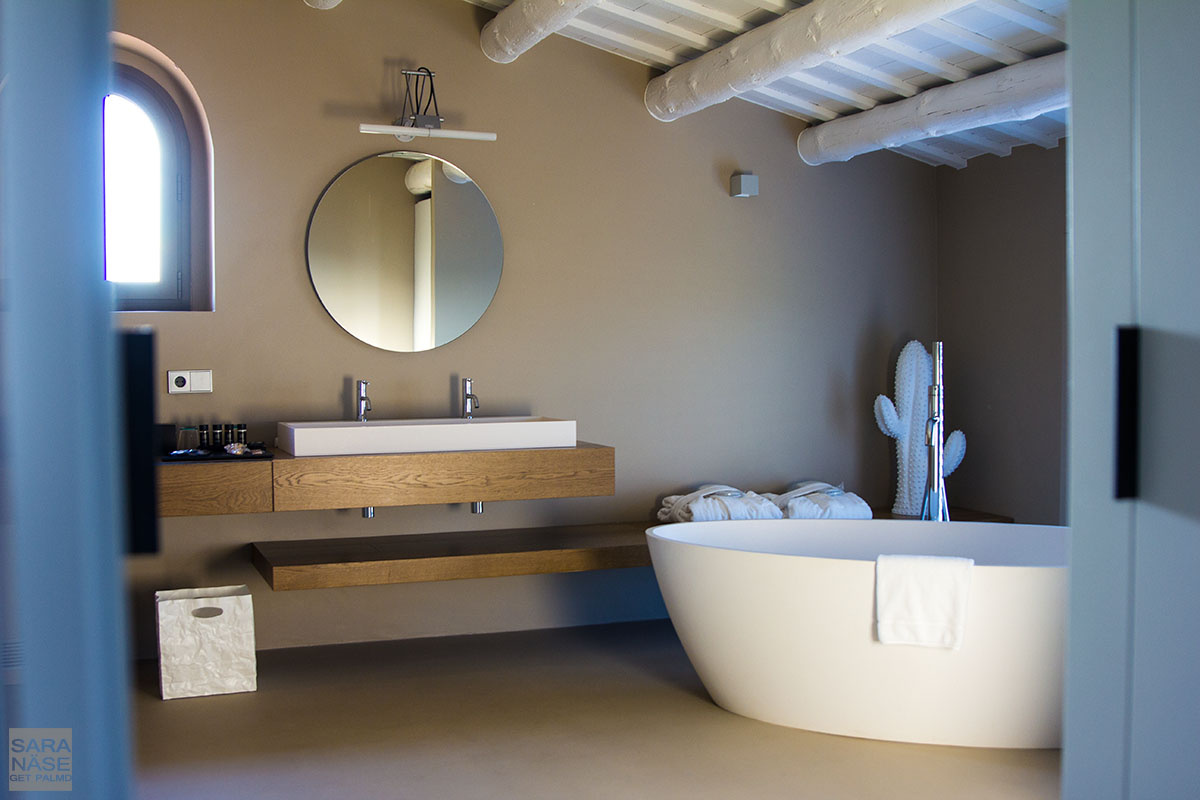 I also fell in love with the restaurant where I had dinner in the evening, and the next morning a delicious breakfast on the outdoor terrace. The food was incredible! I see there are mixed reviews of Tripadvisor for the cuisine, but I was definitely impressed by the food quality.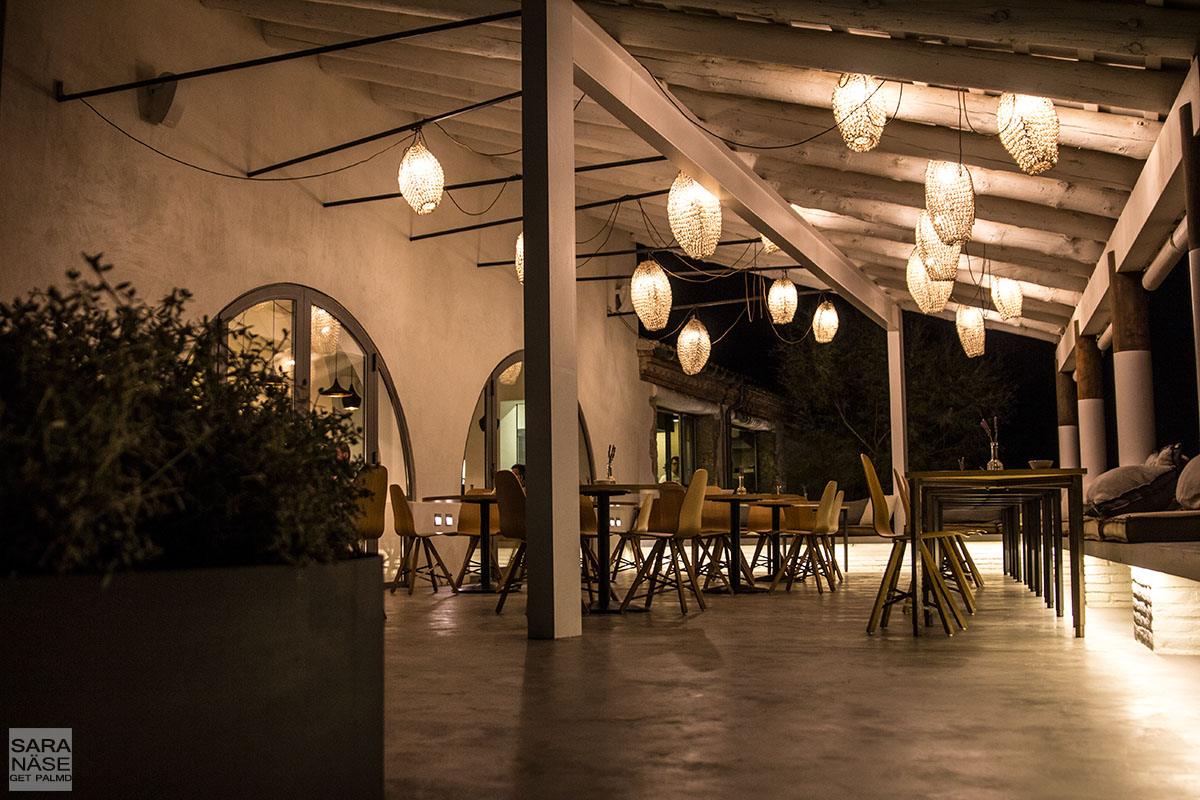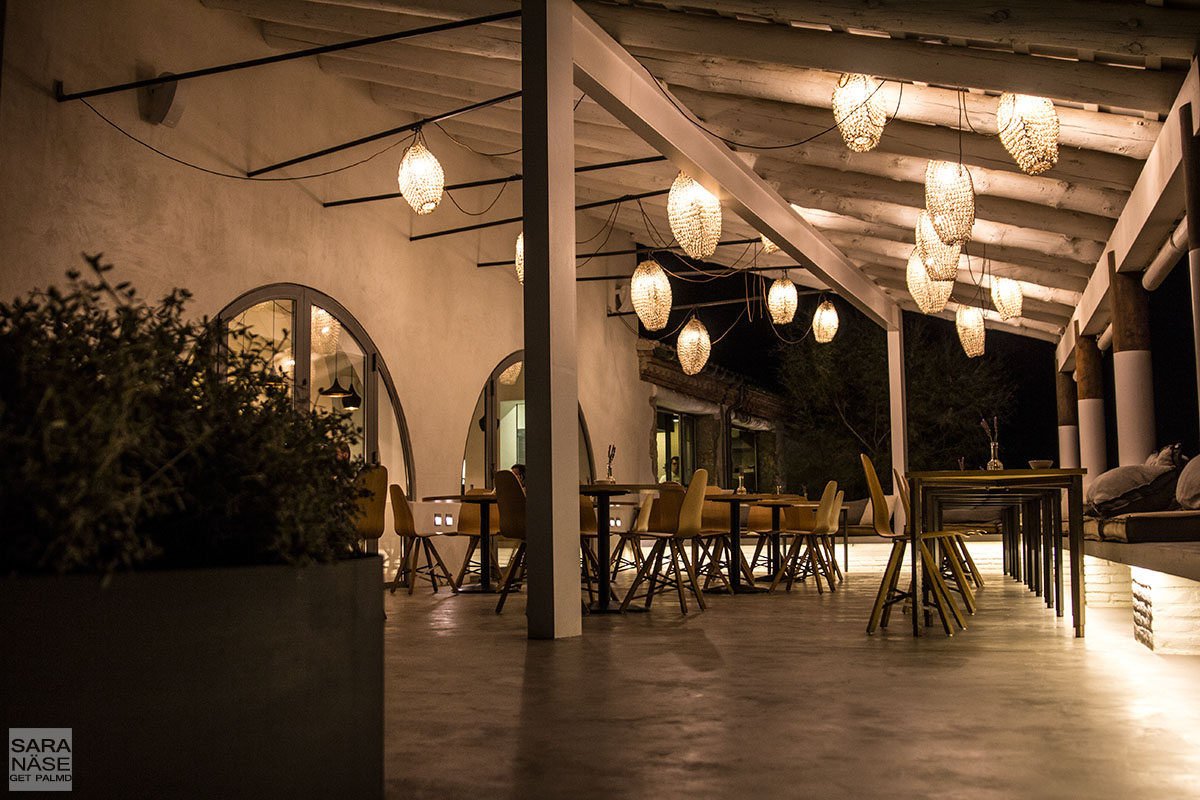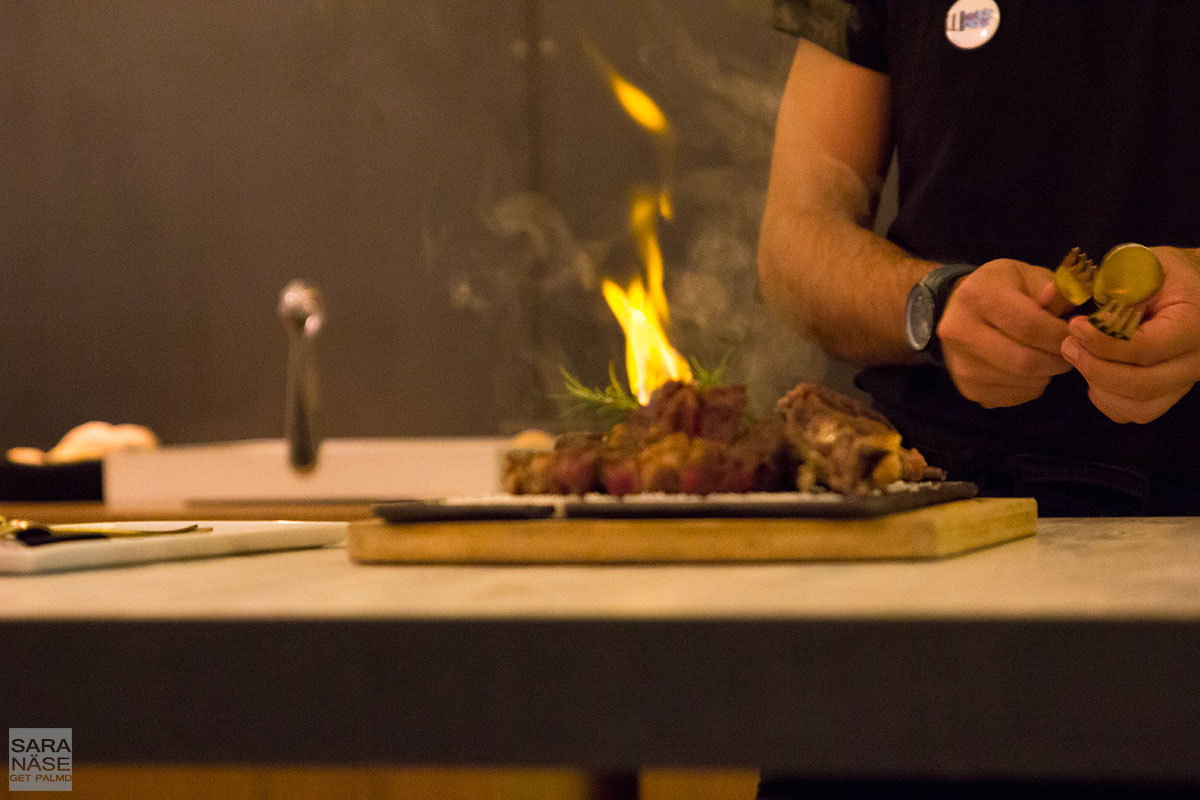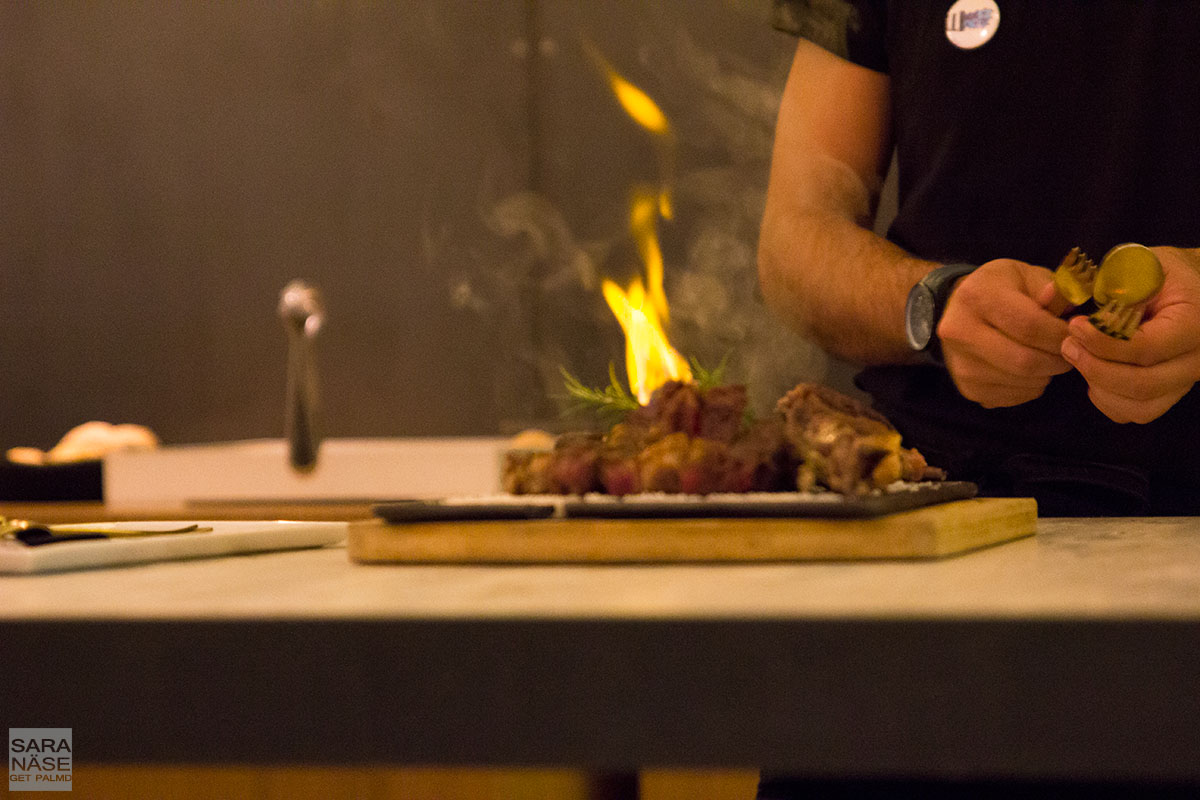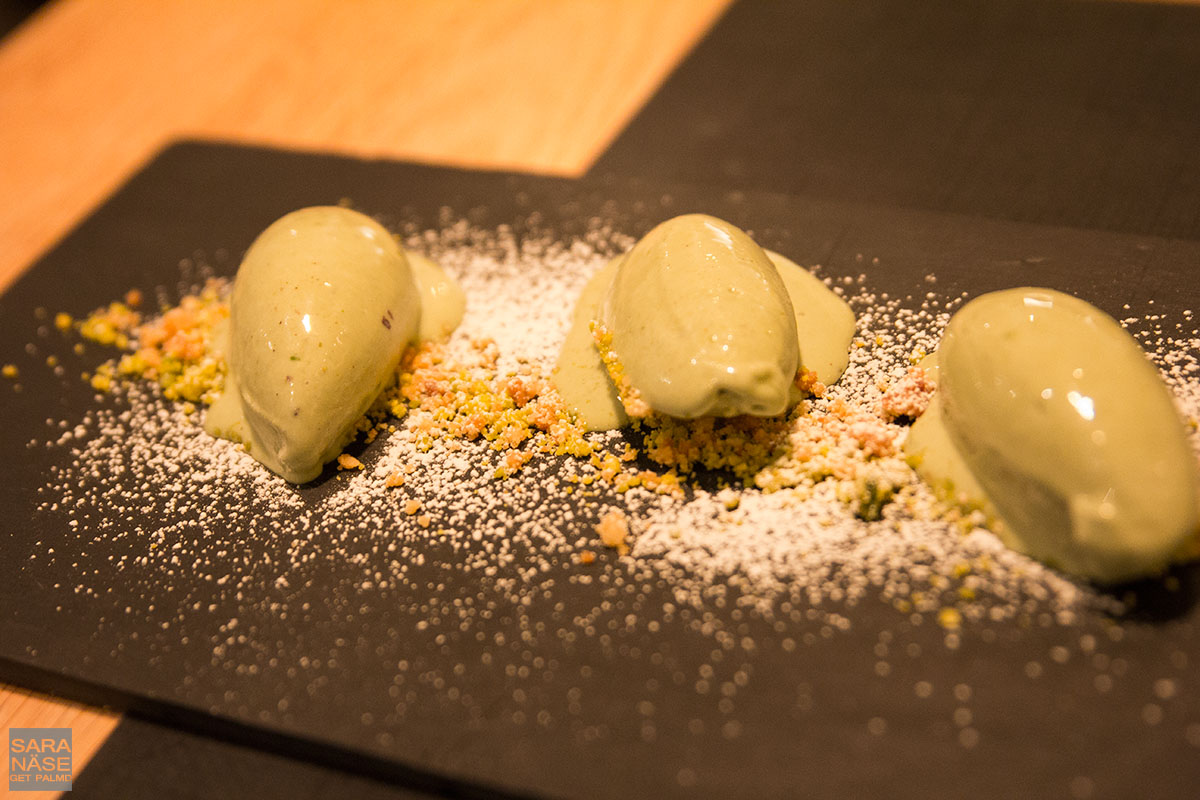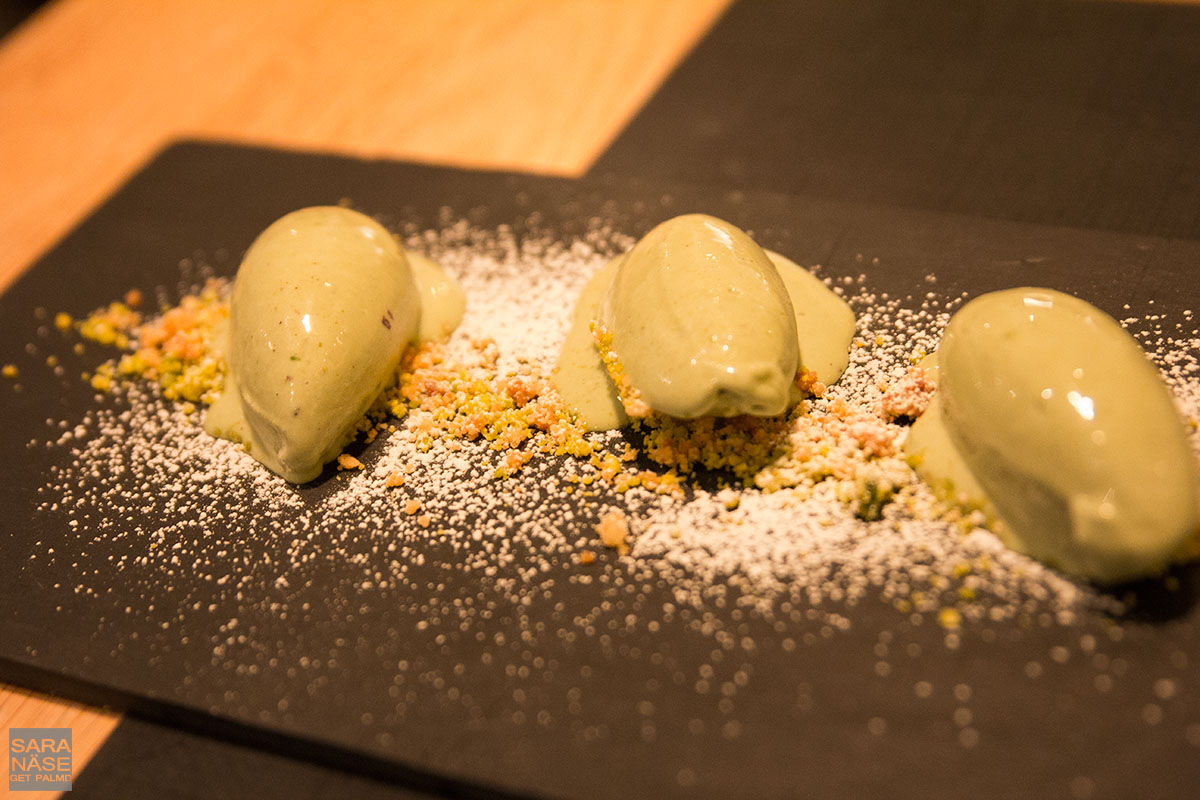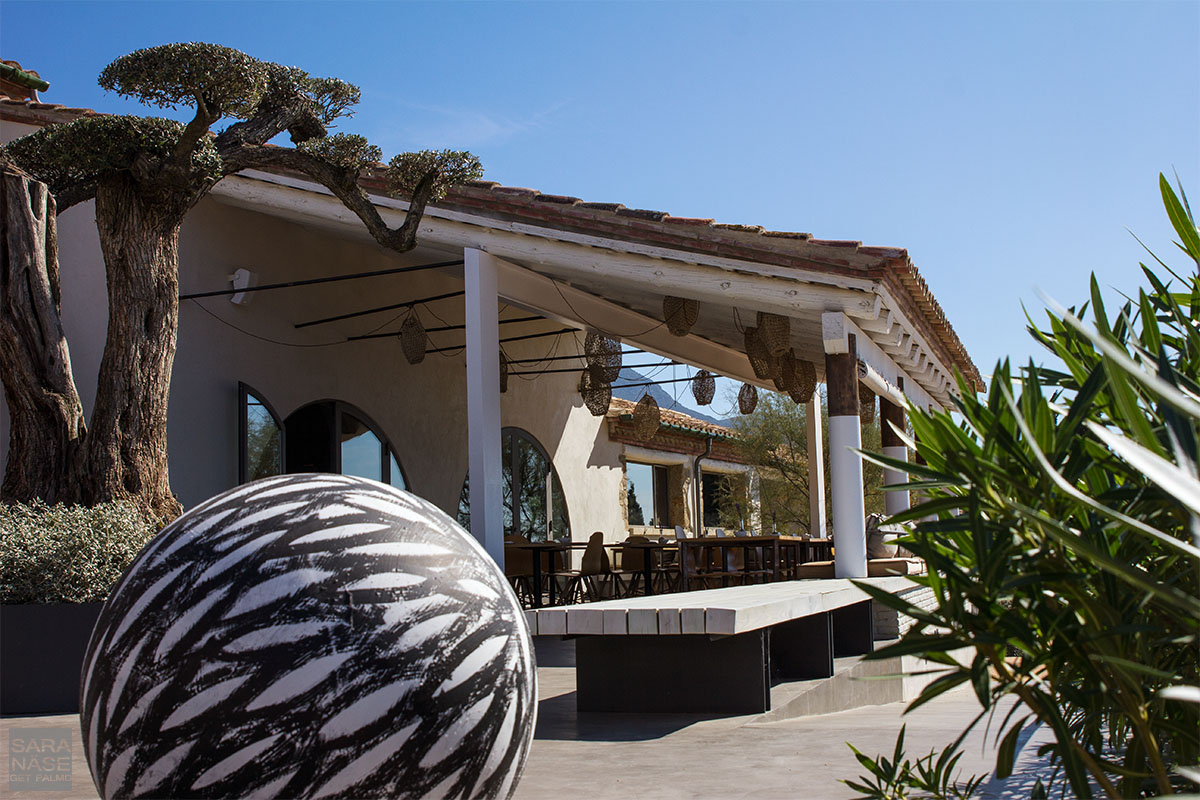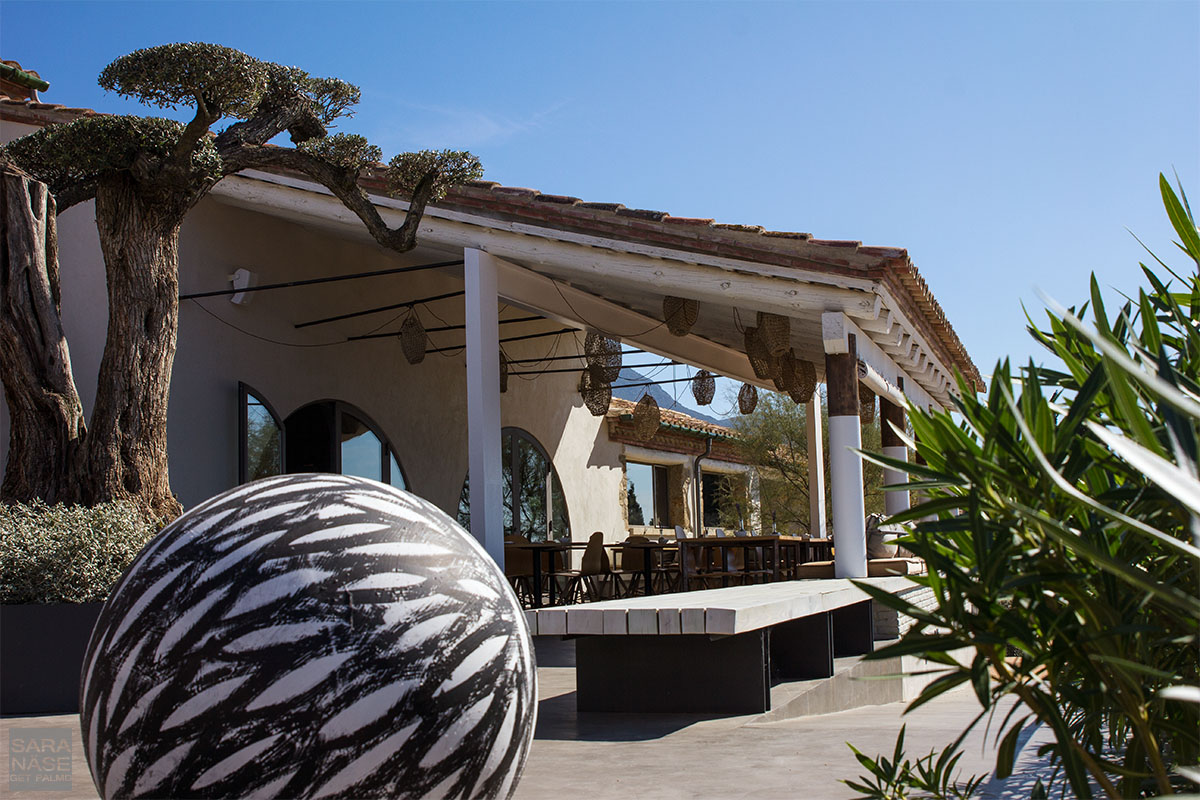 If I would have stayed for longer than one night I would have moved to the pool bar after breakfast and enjoyed a long siesta in one of the sunbeds, with a cold drink and a book. This time Mas Lazuli was only a one night quick stop for me between two drives. Of course it is nice to fall asleep in nice rooms in beautiful locations even if you are short of time, and perhaps do not have those spare hours to enjoy a siesta. But sometimes that lack of time bothers me. In particular when I find places that exceed my expectations, like Mas Lazuli did. You would like to sit a few extra hours in the sun because it feels good, but you calculate you are not going to make it to your next hotel stop before sunset if you do that. My advice is to visit Mas Lazuli with one day off in your calendar, if possible. Drive there, definitely also drive to Cap de Creus one day, but before you move on to your next destination – relax. If you get a sunny day like I did you are going to stand there overlooking that pool and olive groves, and quite likely do what I did which was to ask myself "why should I really go anywhere from here, this is good?".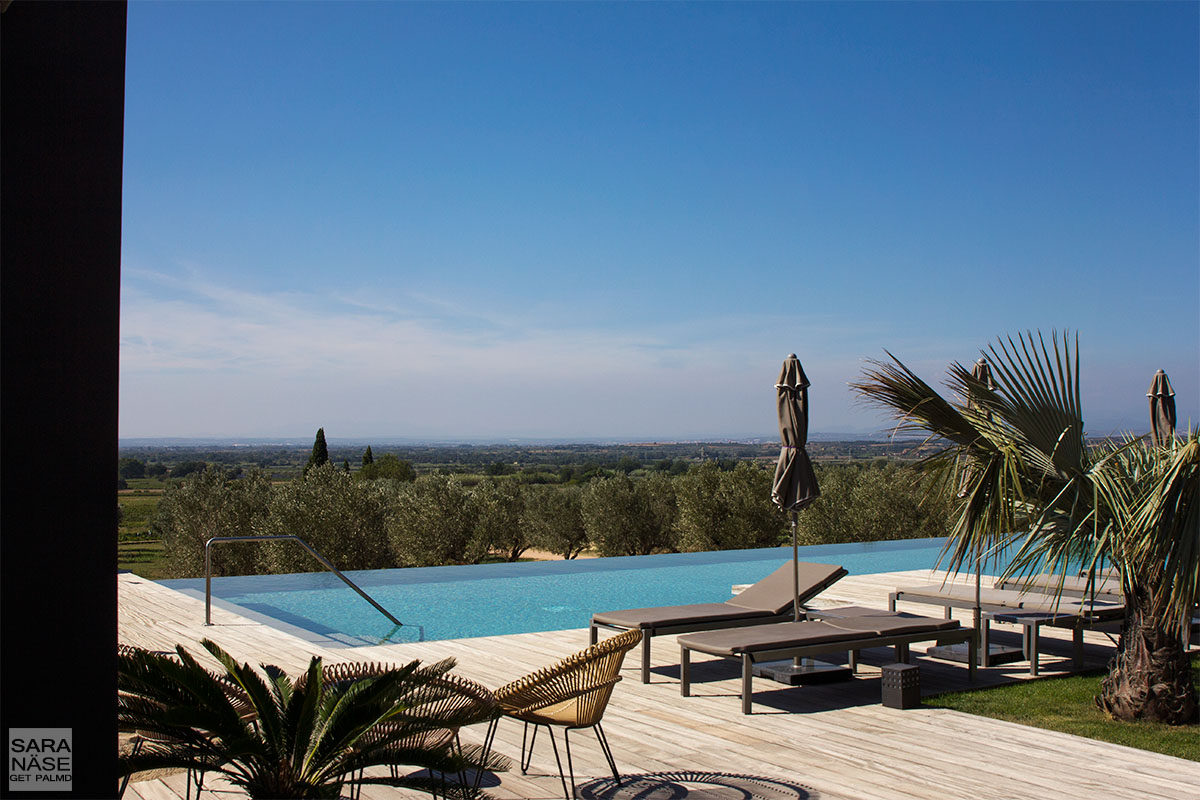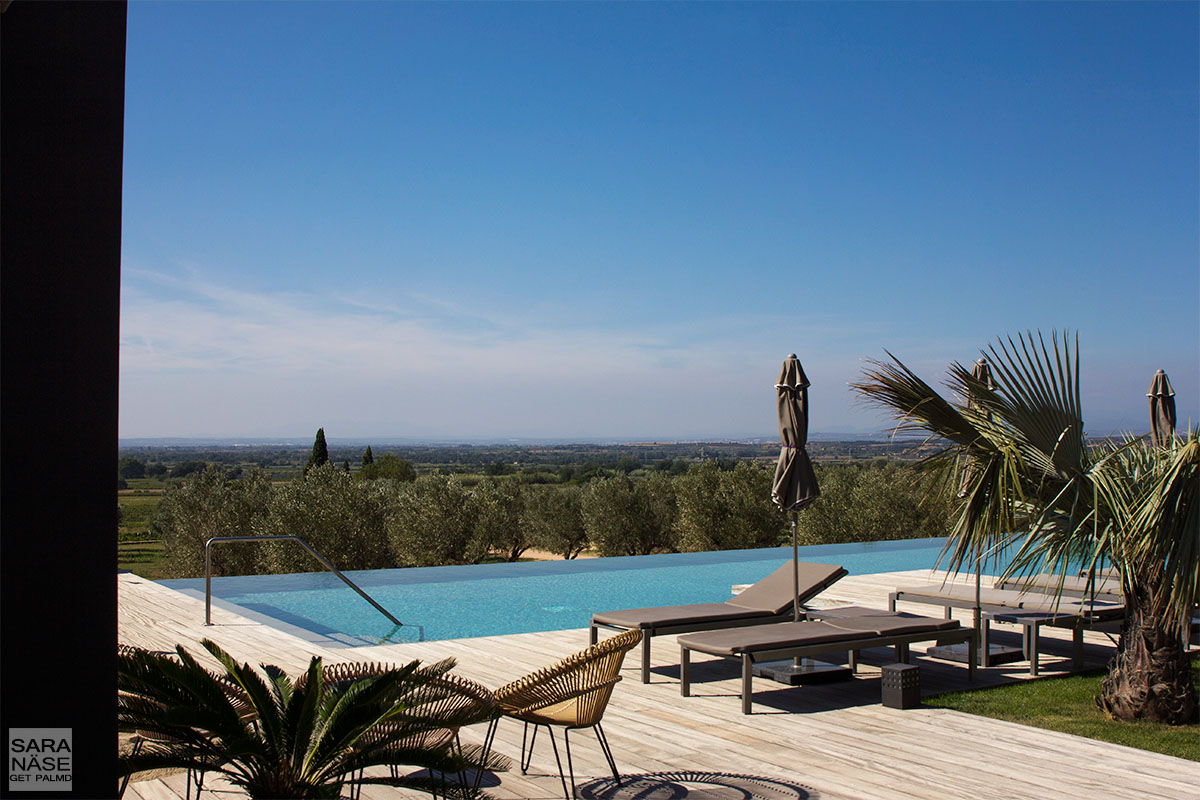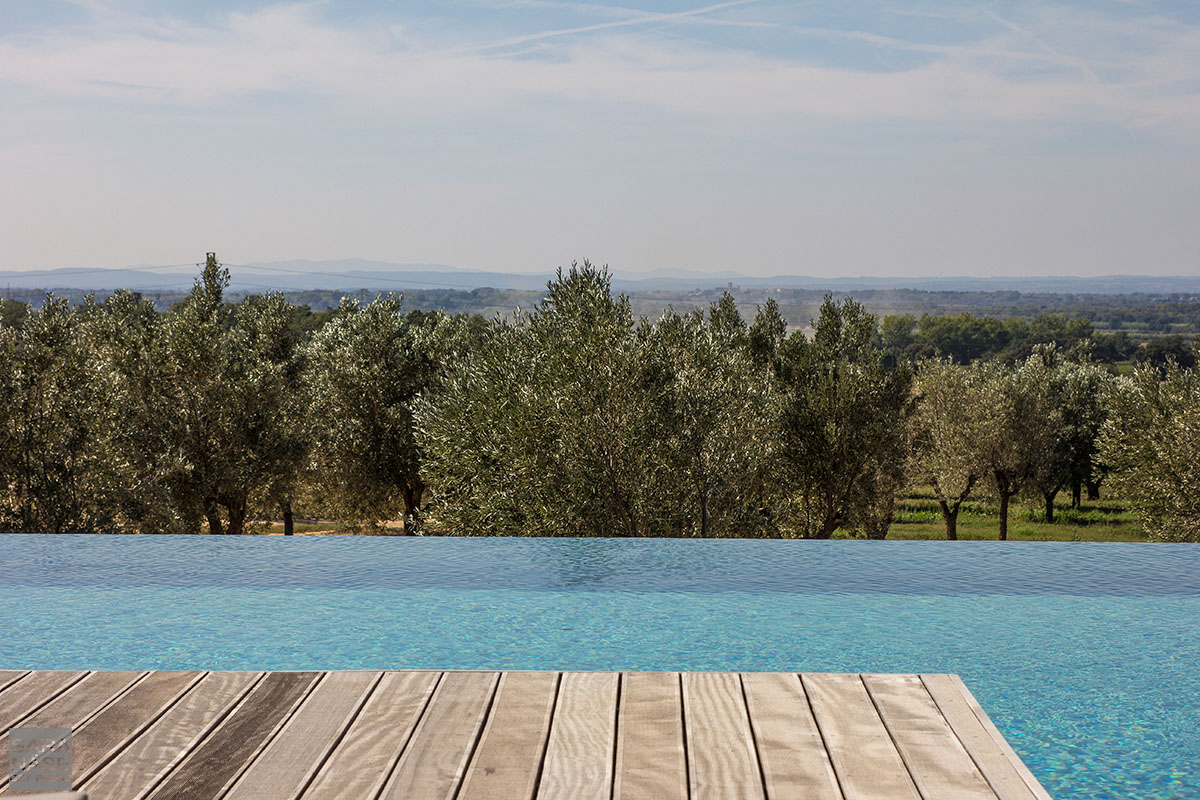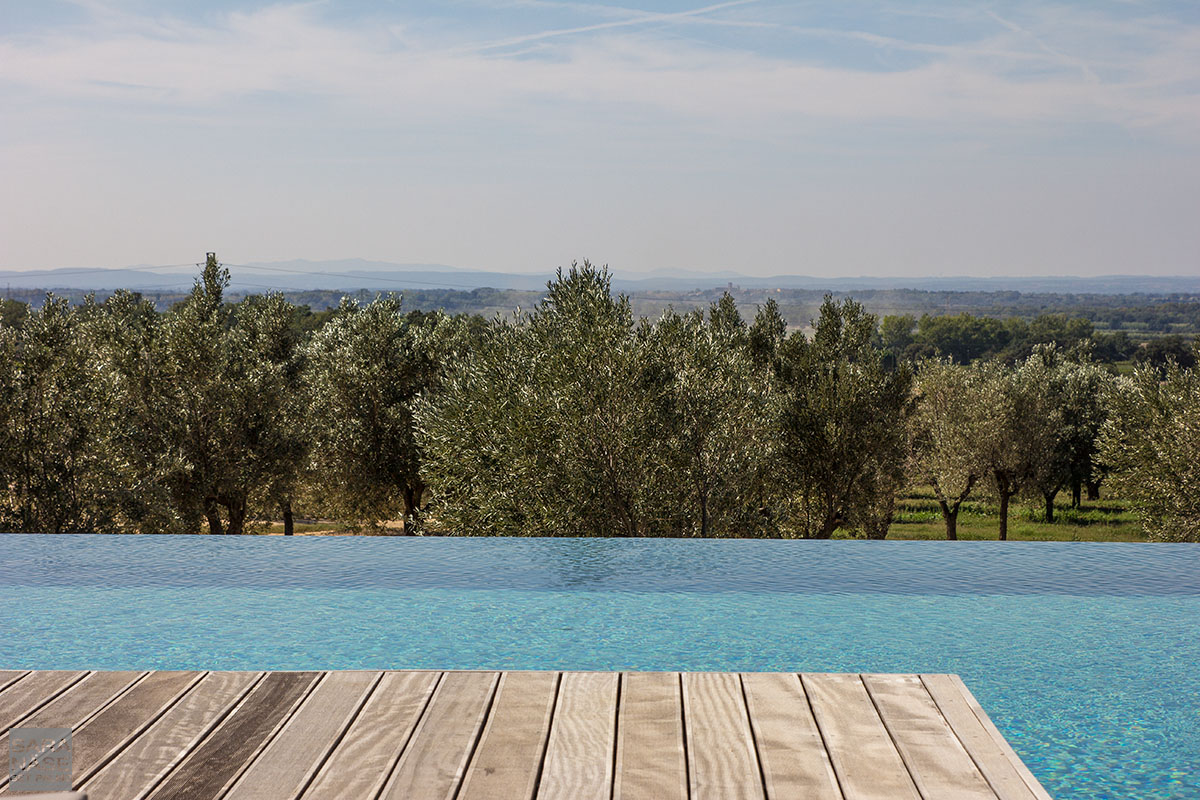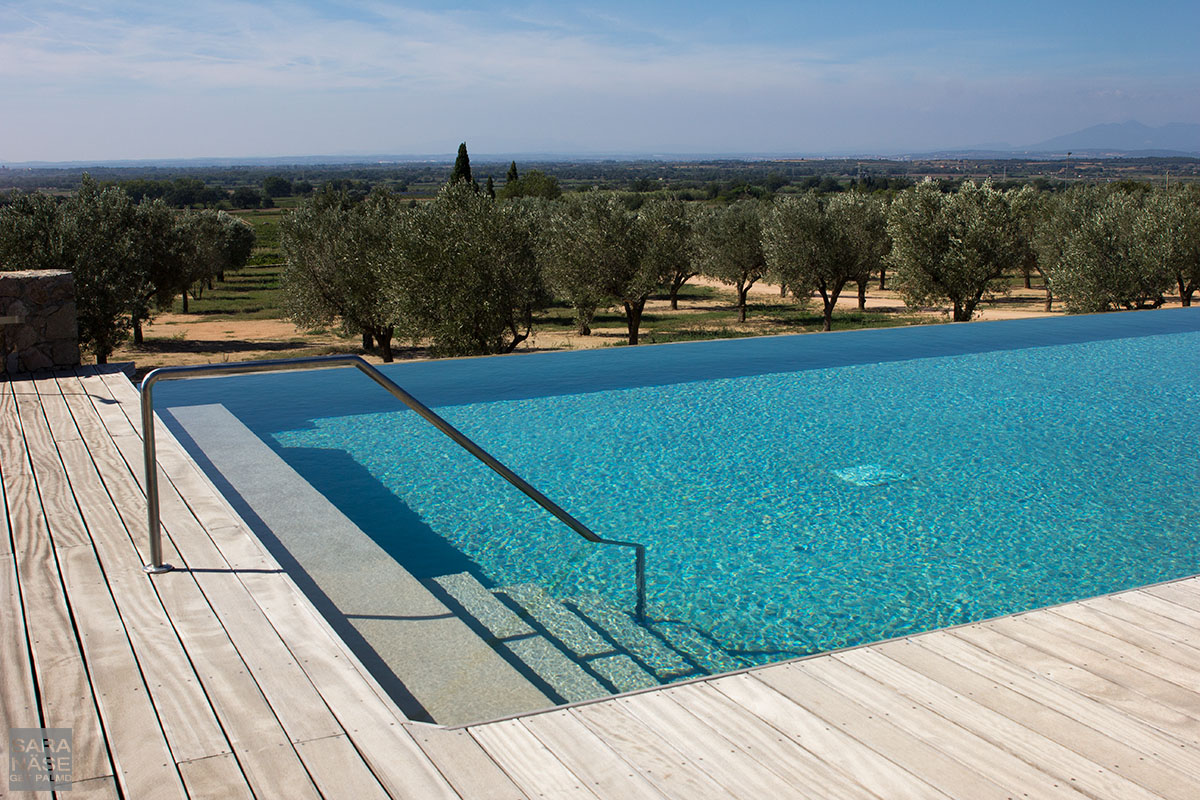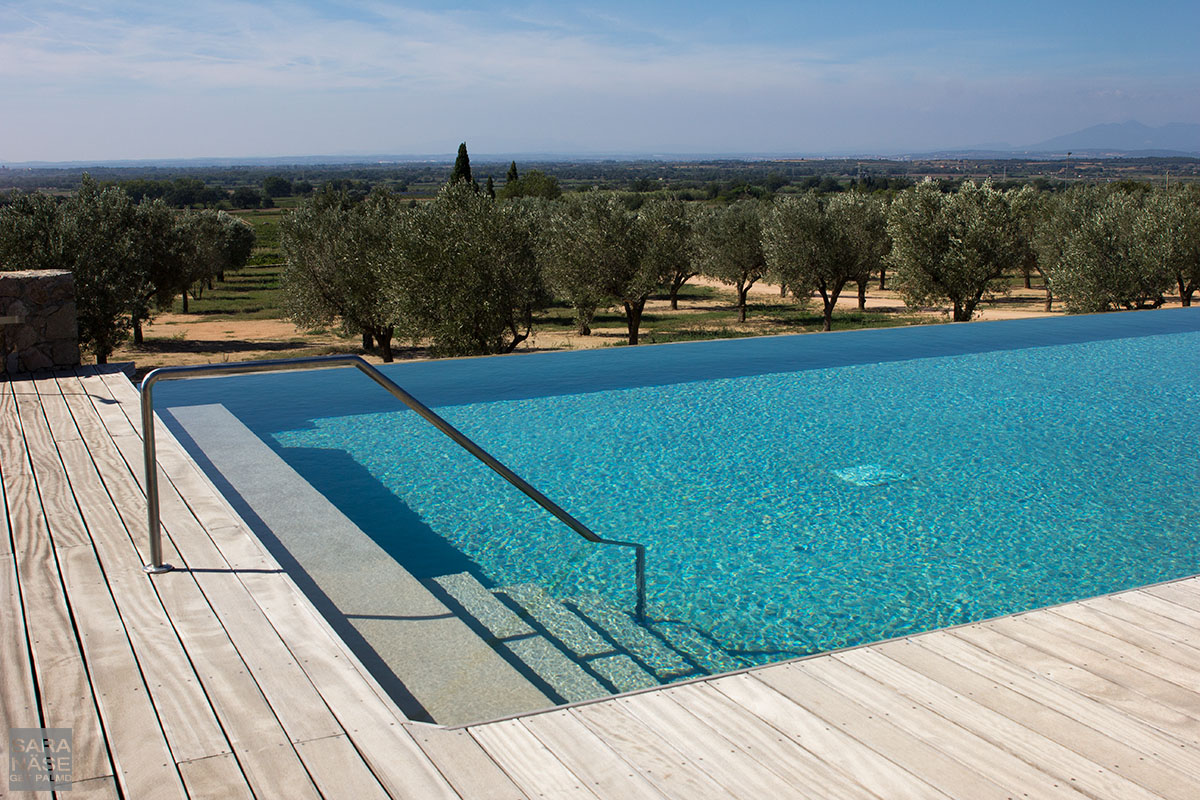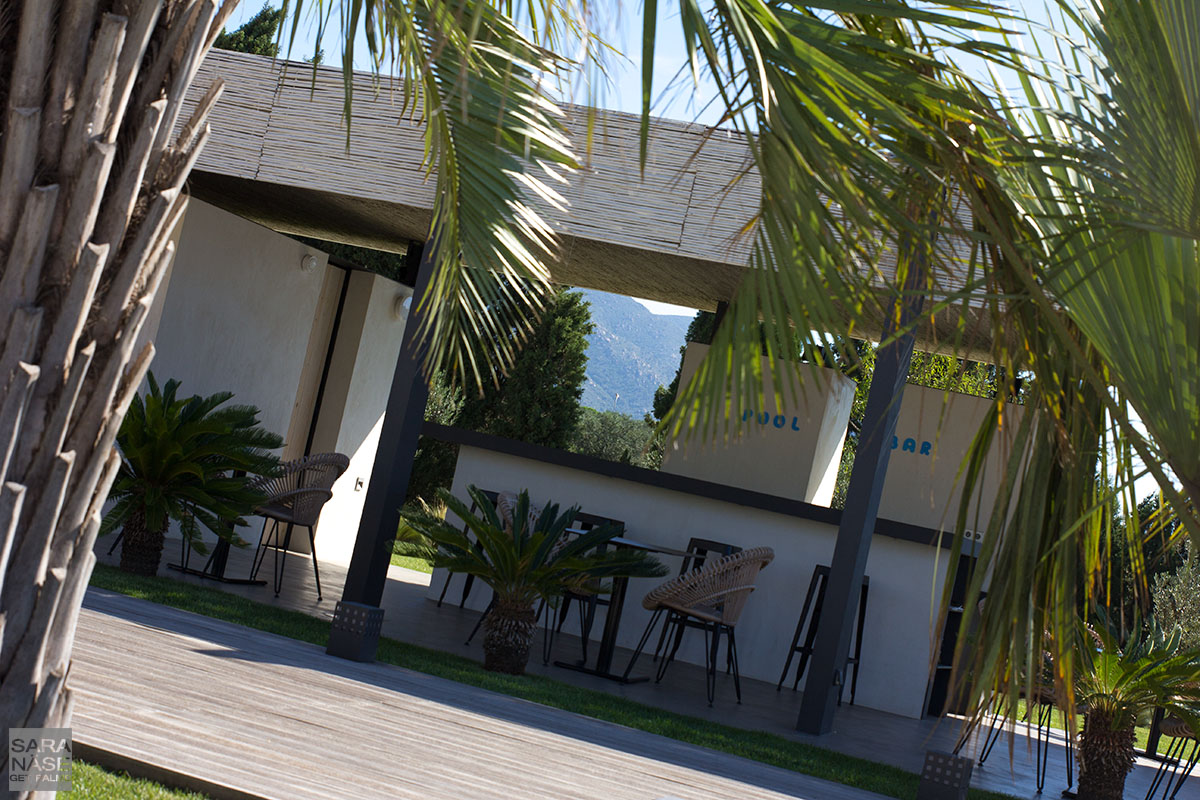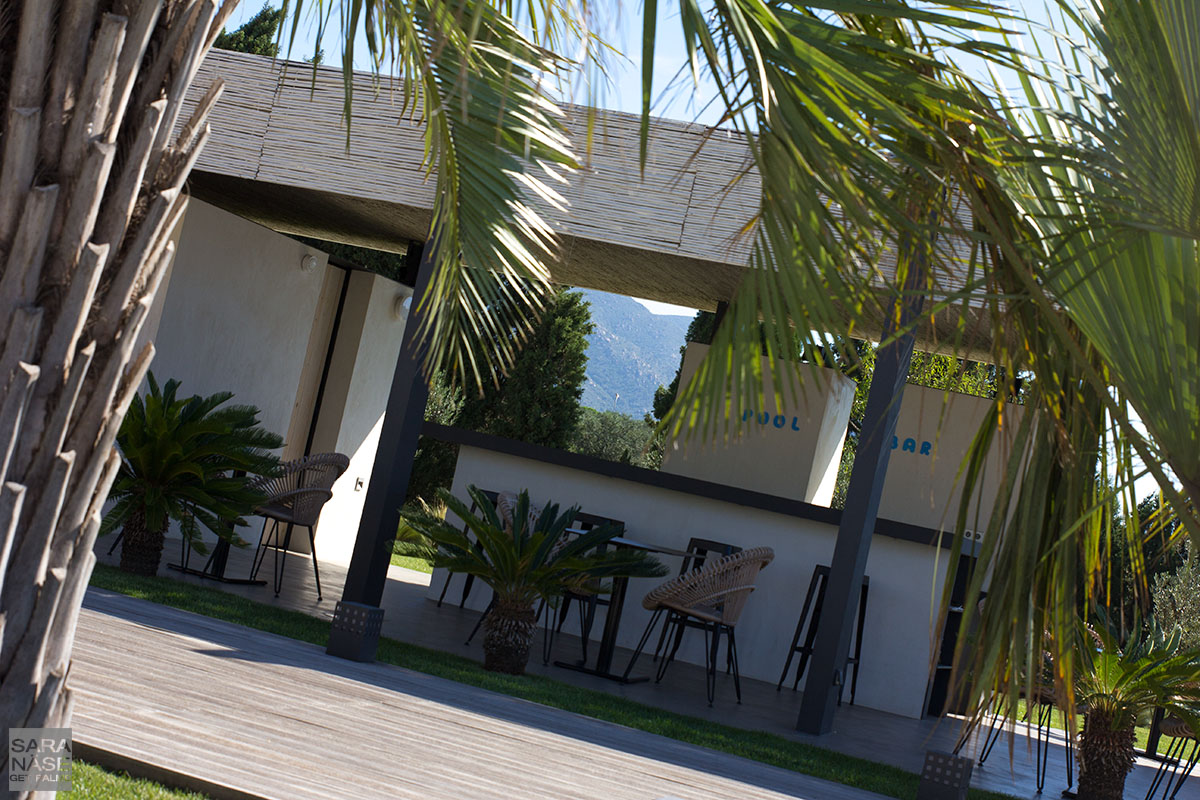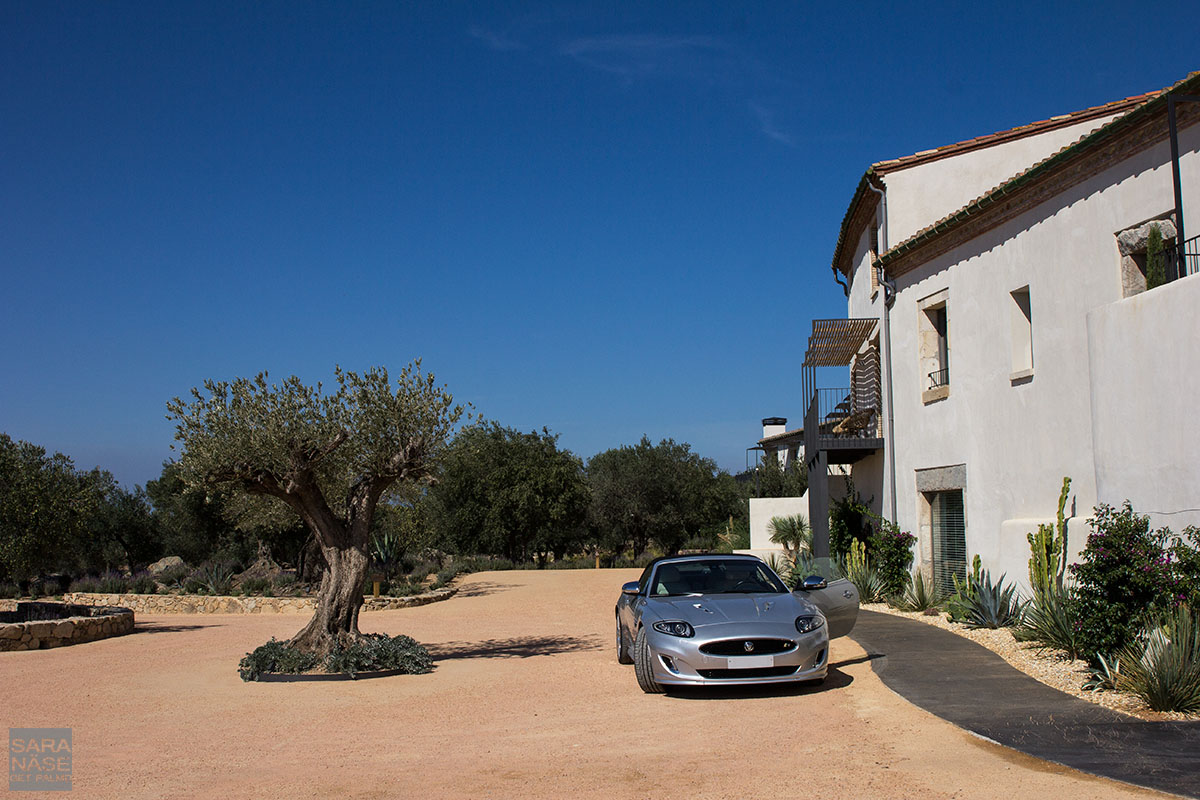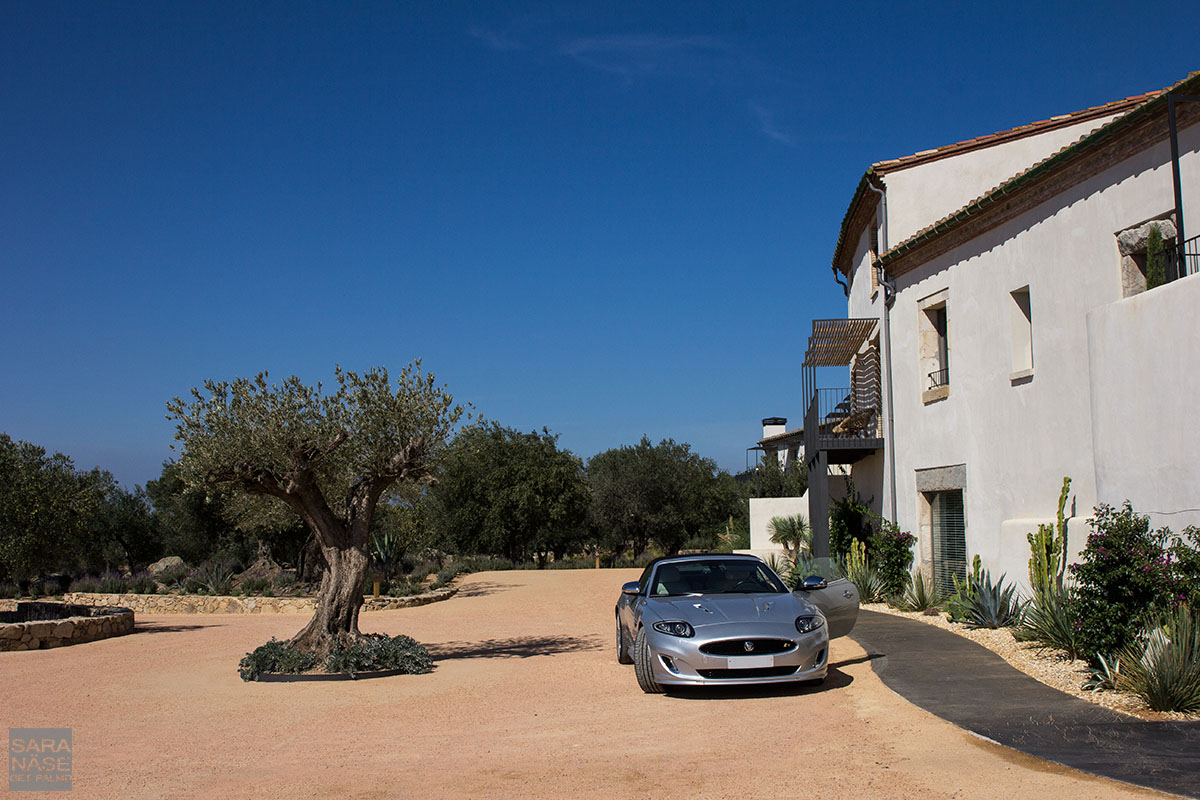 My cold drink by the pool is still waiting for me – Mas Lazuli is definitely a place I wish to return to. The only downside for me as a dog owner, and one who frequently also travels with my dog, is that no pets are allowed to Mas Lazuli. But that is the one and only negative thing I have to say about this hotel. It is a charming place to stay in if you have a drive to Cap de Creus planned!
Book online: http://hotelmaslazuli.es/en