In my email inbox there is a conversation with the title "NSX". That email is the reason why I ended up in a Honda Civic Type R. I am now in Helsinki visiting my family. I saw an advert from Honda Finland, which made me send them a message to ask when and if the new NSX will arrive in Finland for test drives. As you see in my sidebar description text, the first generation Honda NSX is my dream car. It really is the first car that I have ever looked at and thought "One day I am going to have one". It was in 2010-2011, I was 22 years old and in a relationship with a Subaru Impreza GT owner who got me interested in Japanese cars, that I found out about the NSX for the first time.
You might think I have driven an NSX since I love it so much but I actually have not. Despite several kind offers, both from owners and people who know how much I love the car and have said to me "I can arrange for you to drive it", I have politely said no. I can drive any other car on this planet. But when it comes to a first generation NSX I want the first car I ever drive to be the one I will drive home, and never need to part from. The first drive should feel like and be like the start of something that I can hold on to forever.
Now when you know that I actually think the 2016 Honda Civic Type R is the first Honda I have ever driven. I honestly can not think of another Honda model I would have tried in past. The new NSX was not available yet, but I saw they had one of these already in Finland and asked if I can have it for a quick drive. This new Civic Type R, which is also the most powerful Civic Type R ever made and the first with a turbocharged engine, is not a bad first Honda to experience though!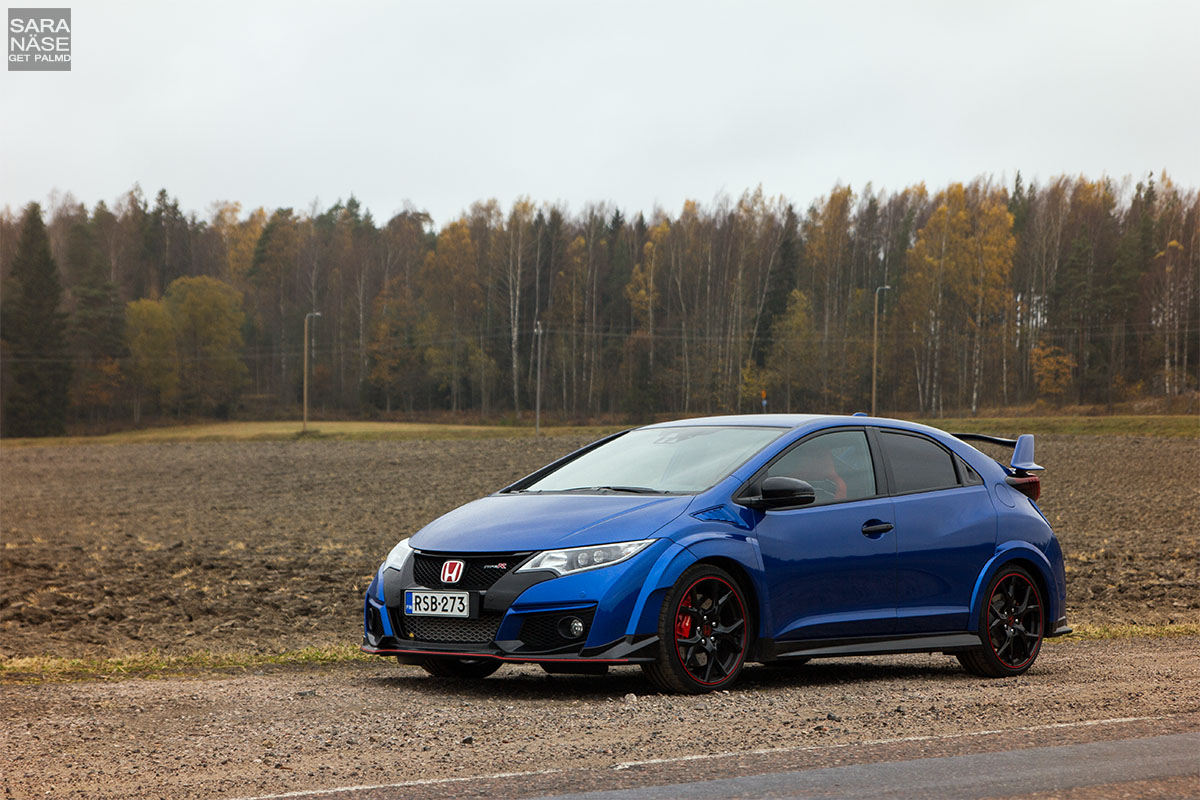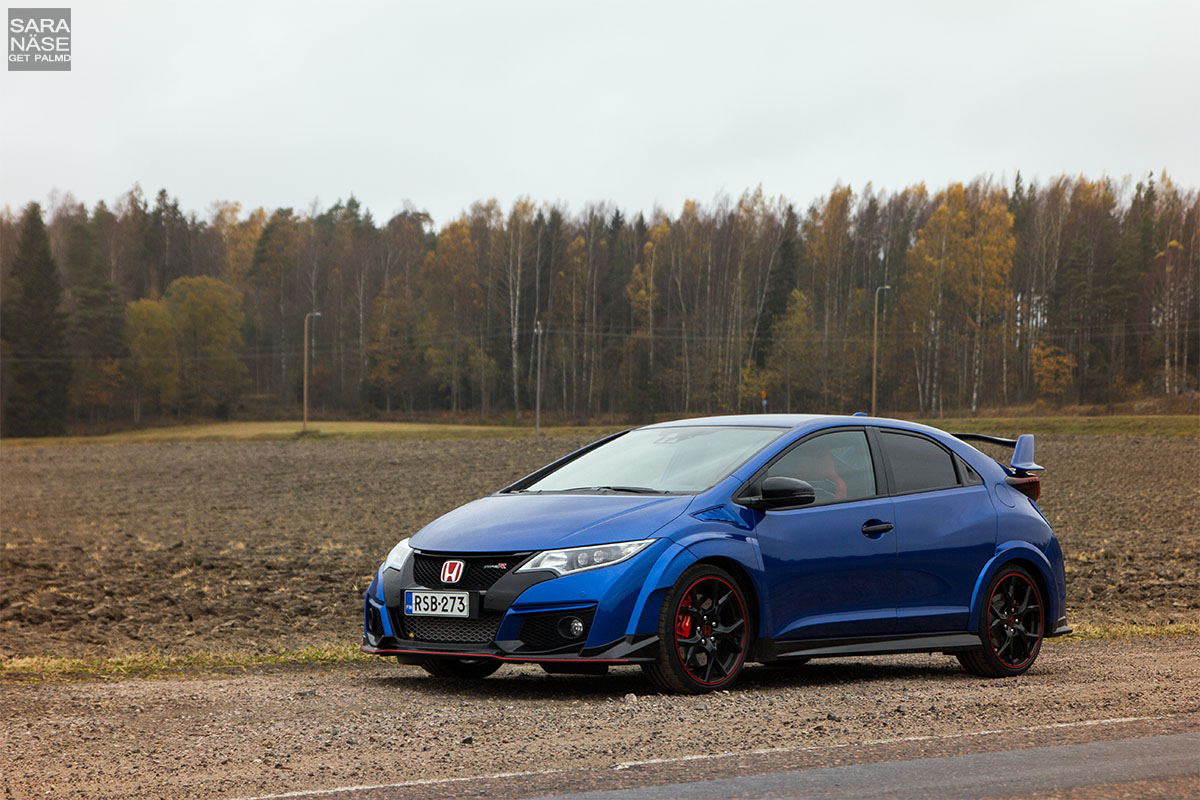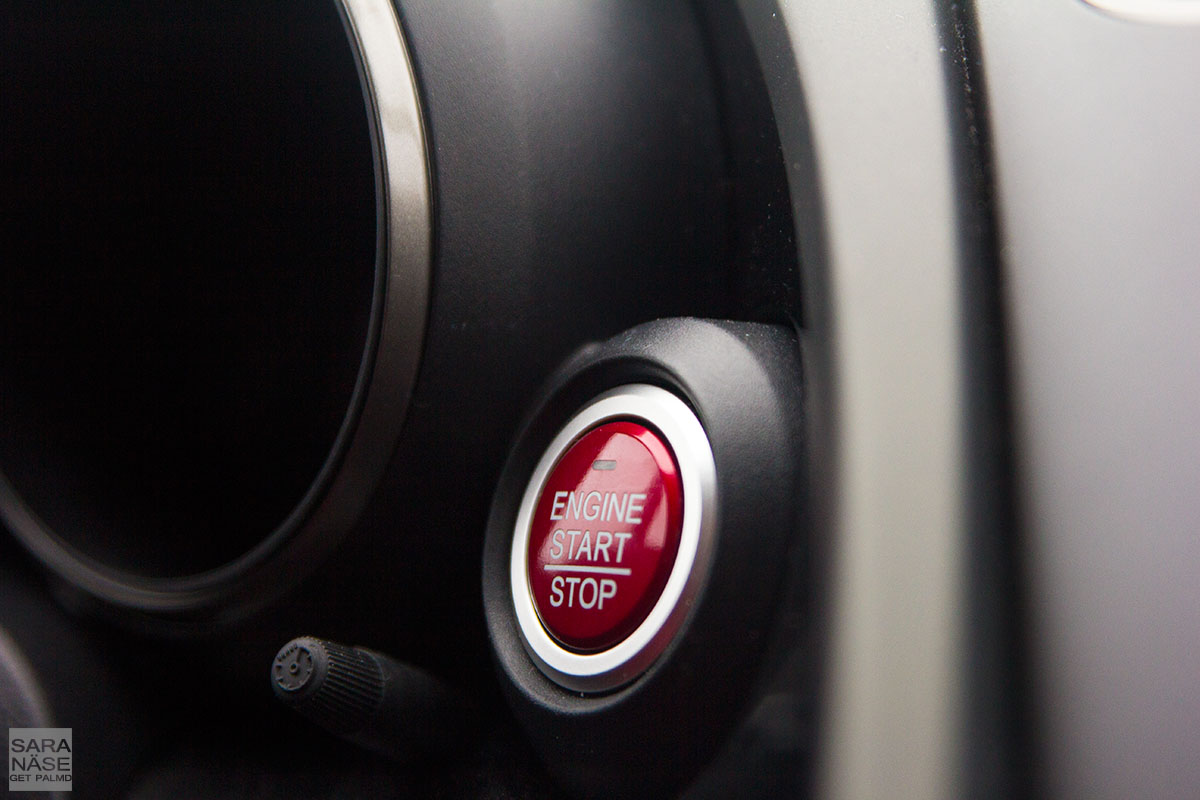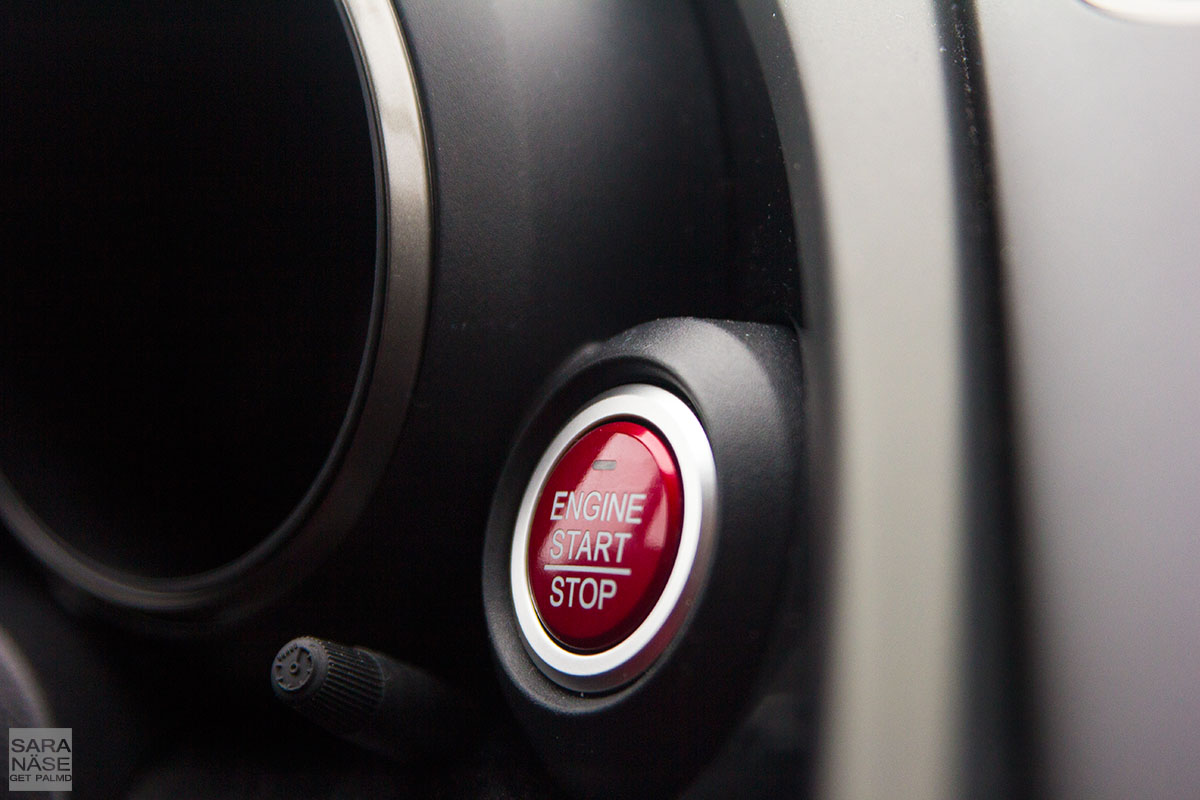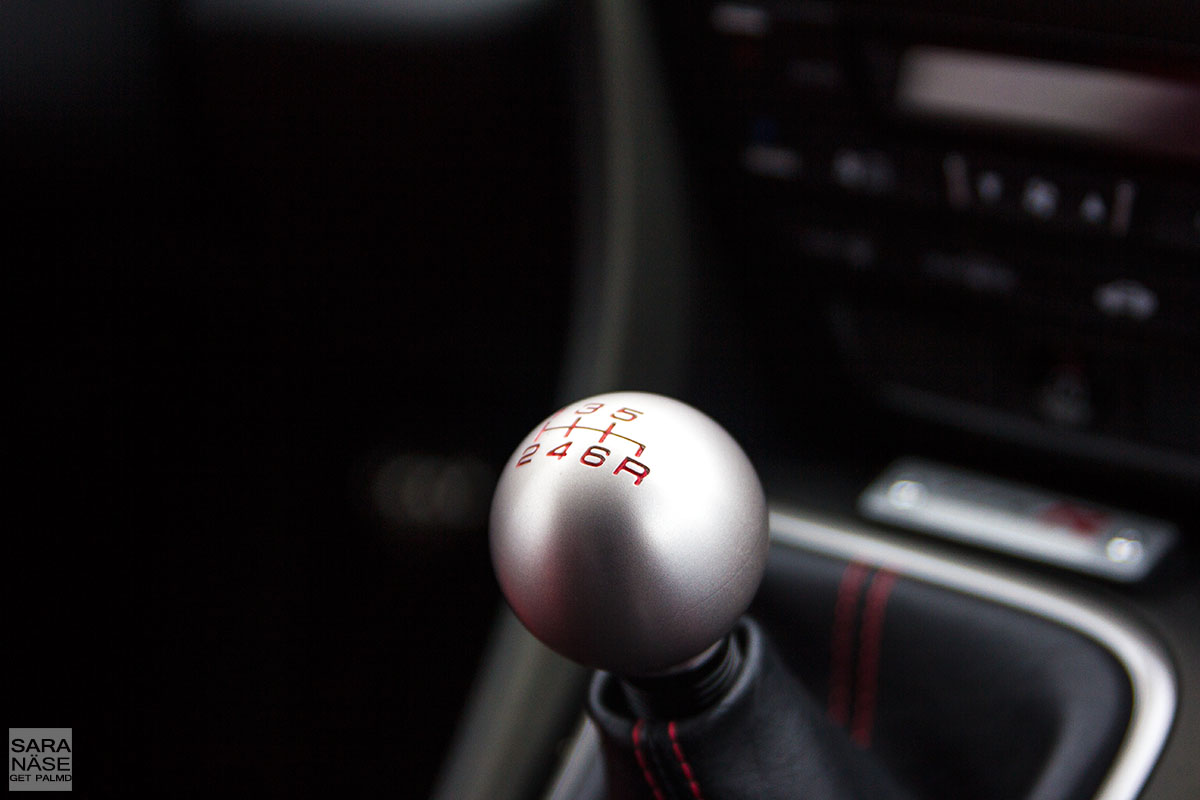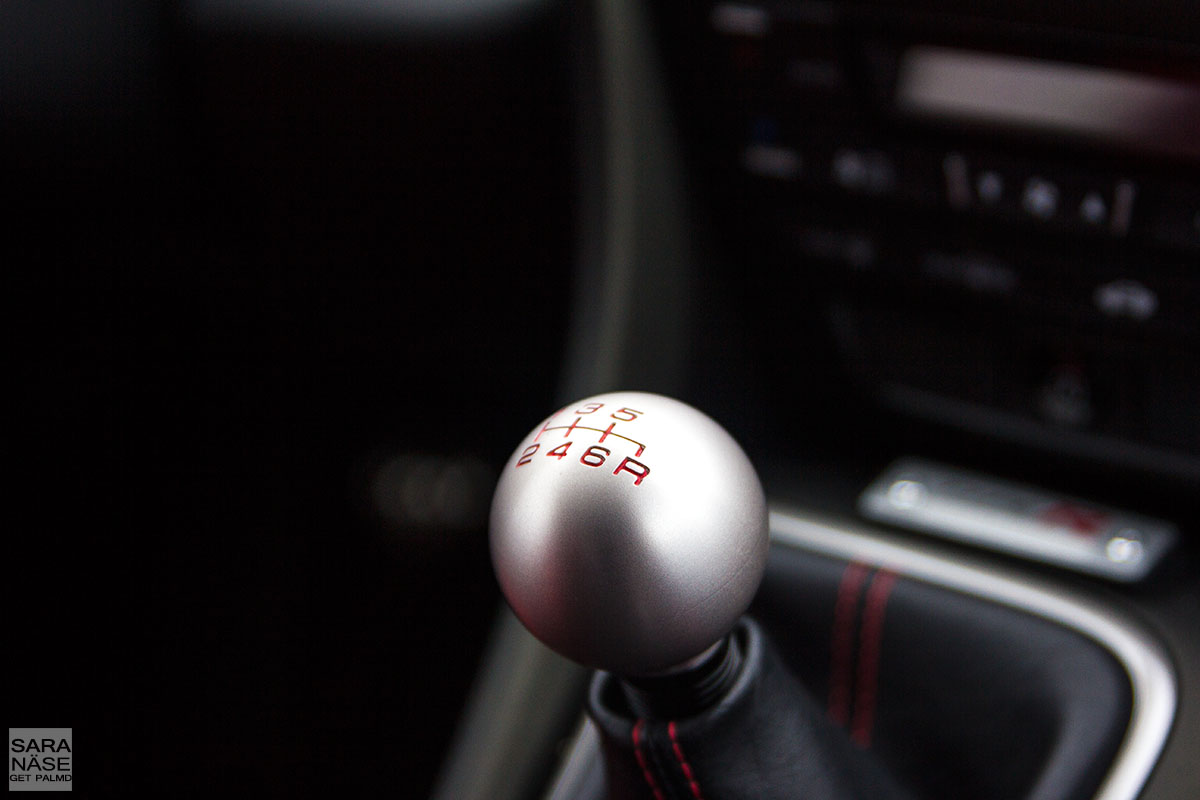 This new Civic Type R has a 2.0L turbocharged i-VTEC engine that puts out 310 horsepower at 6500 rpm. Maximum torque is 400 Nm already from 2500 rpm, 0-100 km/h acceleration takes 5,7 seconds and claimed top speed is 270 km/h. It only comes with a 6-speed close ratio manual gearbox with a 40mm throw length – excellent gearbox. Although it is front-wheel drive and this test car was equipped with summer tires I had to bring on wet roads, I was amazed by the grip it has. Both in straight line acceleration as well as through those many corners. Not once did I get into any kind of slide at those speeds, or felt like it would not turn as fast and sharp as I expected it to turn. When a car responds to your driving like that your instant reaction is you start cornering it even faster "because you can". The bad news would be that it leaves you frustrated because you would want to take it on a race track. There you would really be able to find out what it is capable of, and how it behaves when you push it to the limits.
After all the 2016 Honda Civic Type R is the fastest front-wheel drive hot hatch around Nürburgring with the time 7:50.63 seconds. That record was made in a pre-production car but it is the same car and performance customers now get if they buy one, because Honda says that car was identical to the production car.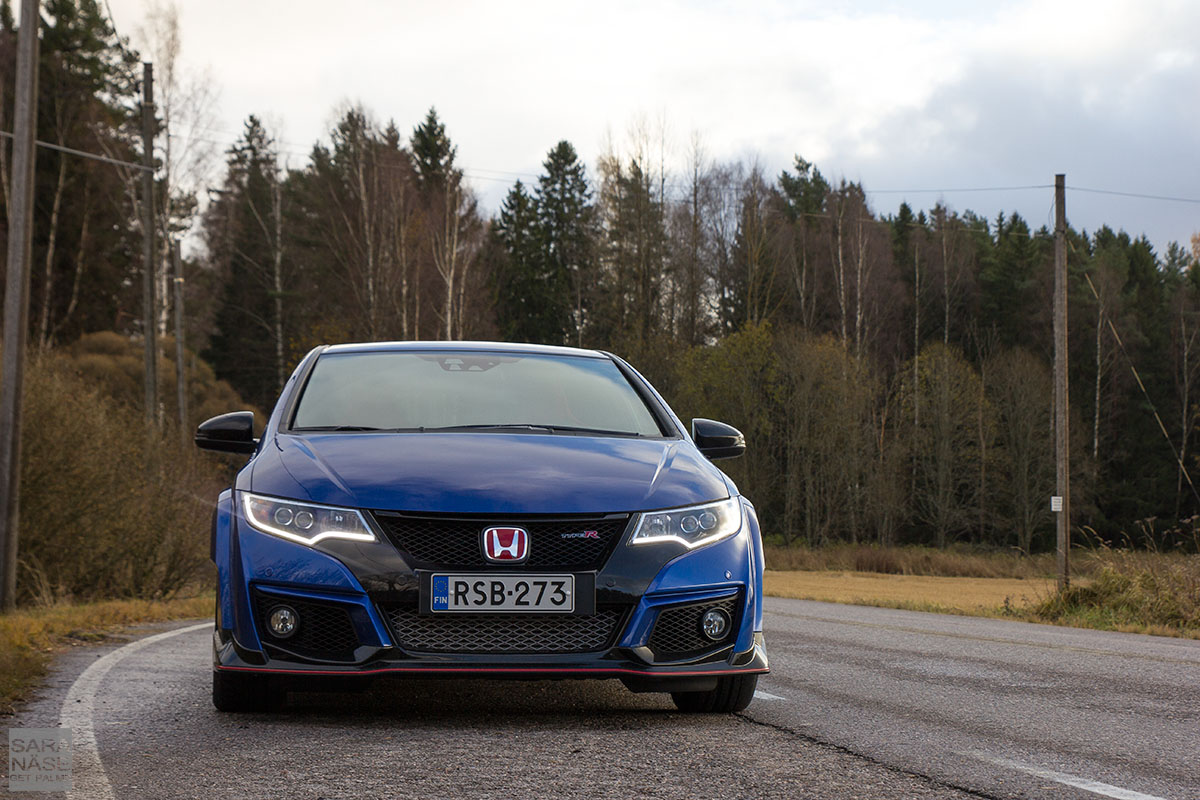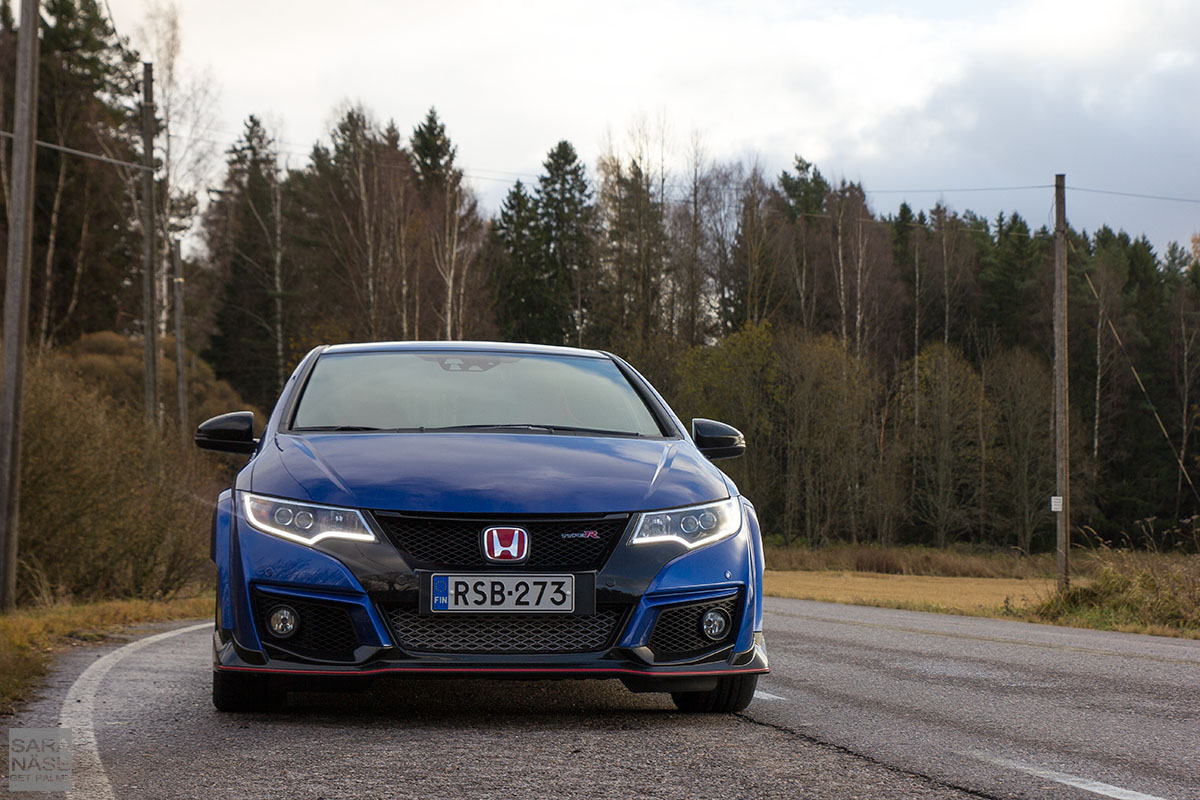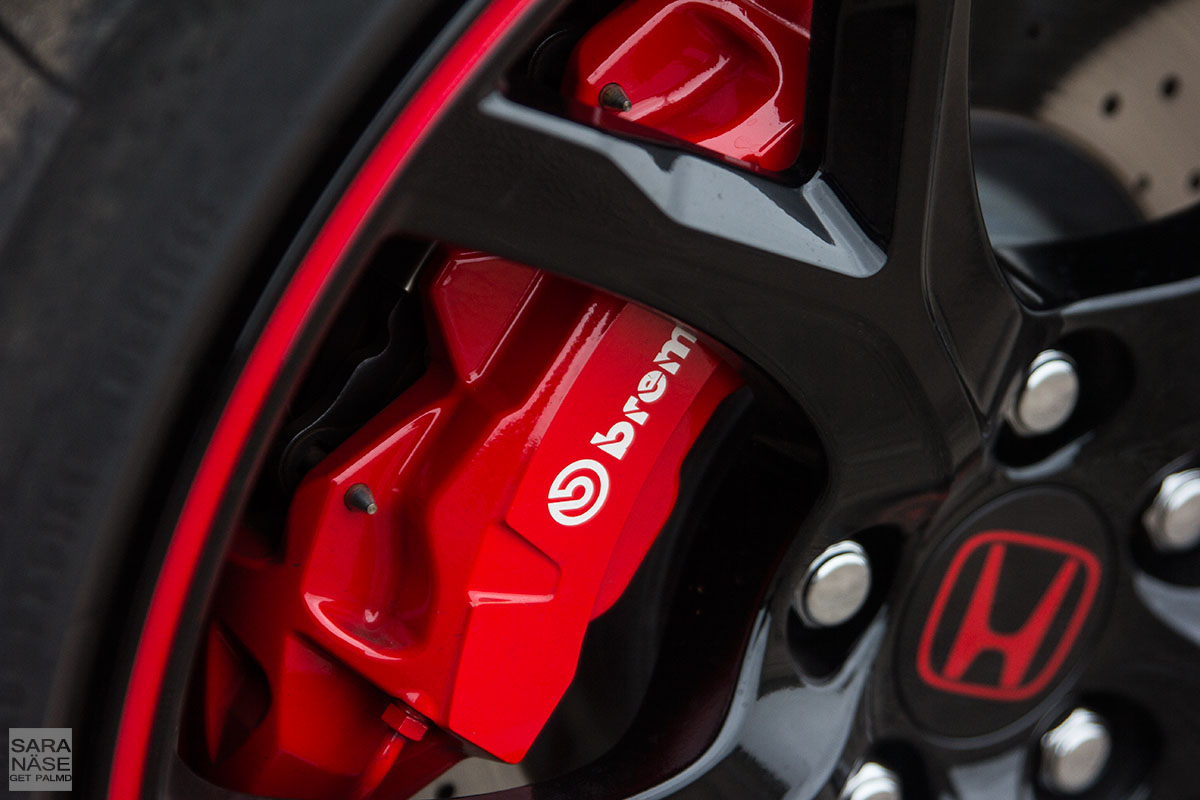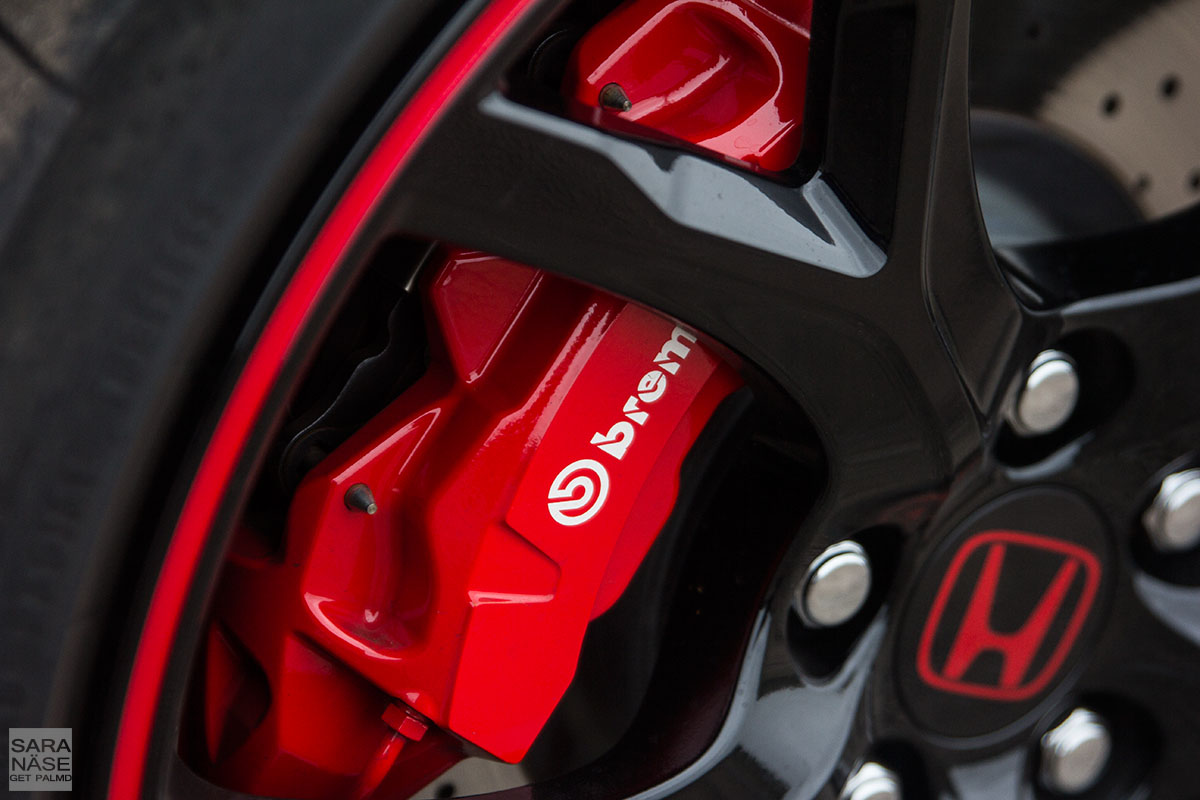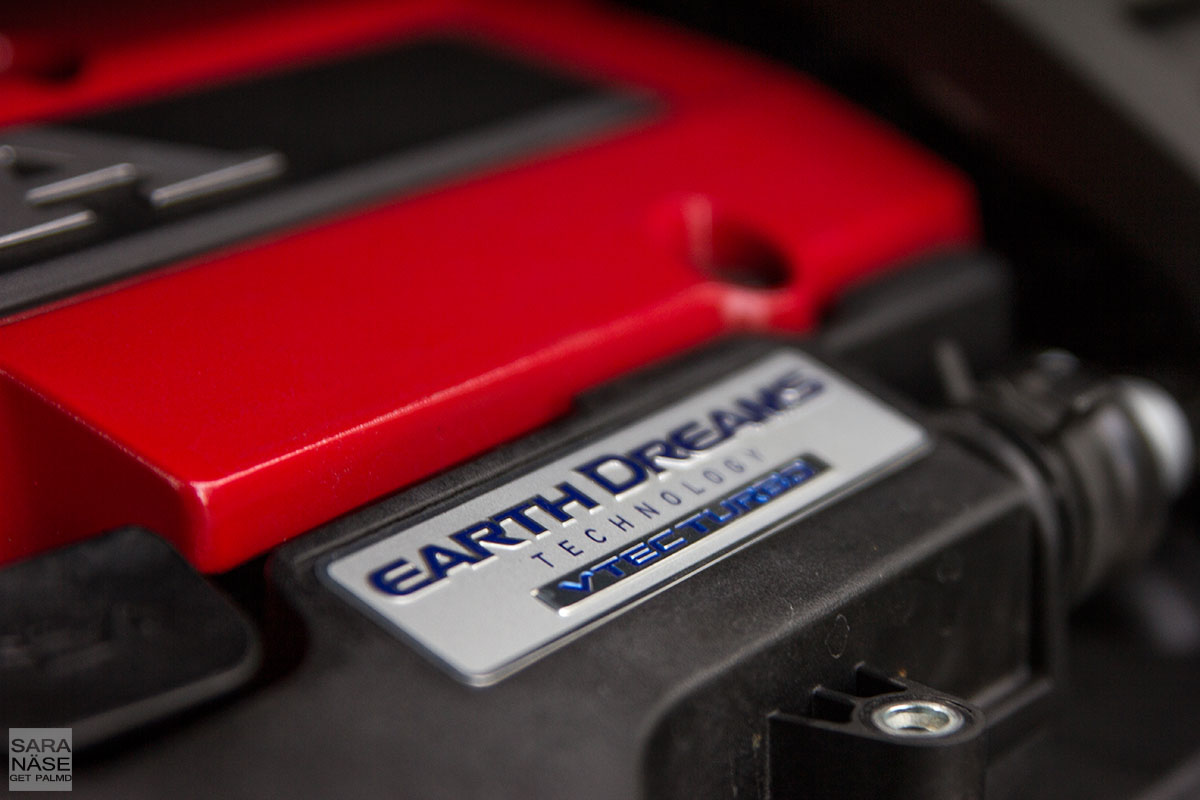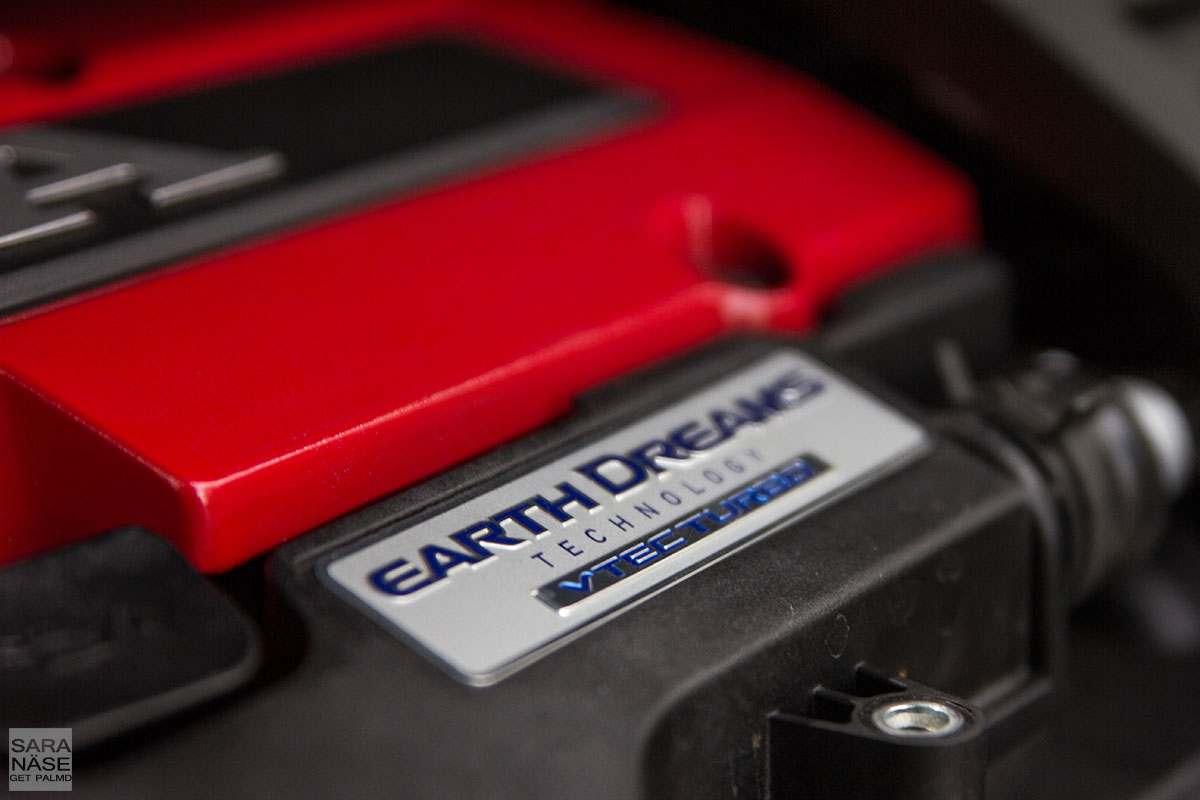 Which raises the question is the new Honda Civic Type R also a car you can daily drive? Absolutely yes.
If I start with the comfort of this car. For a very tall driver the cabin space might feel a little tight. But that is anyway a compromise you have to make if you are planning a life in a hatchback, where they insist on placing two seat rows in a compact car. The trunk space is 498L and if you fold the rear seats you can get as much as 1427L. The combined fuel consumption is on paper 7.3L. In my driving it was about 9.6L per 100 km, but I spent a lot of this time in R mode on country roads shifting between second and fourth gear through curves. I was not pushing the car to its limits, because that would be impossible on public roads, but I was driving it in a sporty manner.
The Honda Civic Type R is available in two versions. The base model is already equipped with a lot of features to make daily living with it more easy. It has automatic A/C, a 7 inch touch screen with several functions from bluetooth to different applications, and reverse camera. Just to mention a few. But the Type R GT version, the one I drove, comes with some extras like Garmin navigation, blind-spot monitoring, lane-departure warning and adaptive cruise control.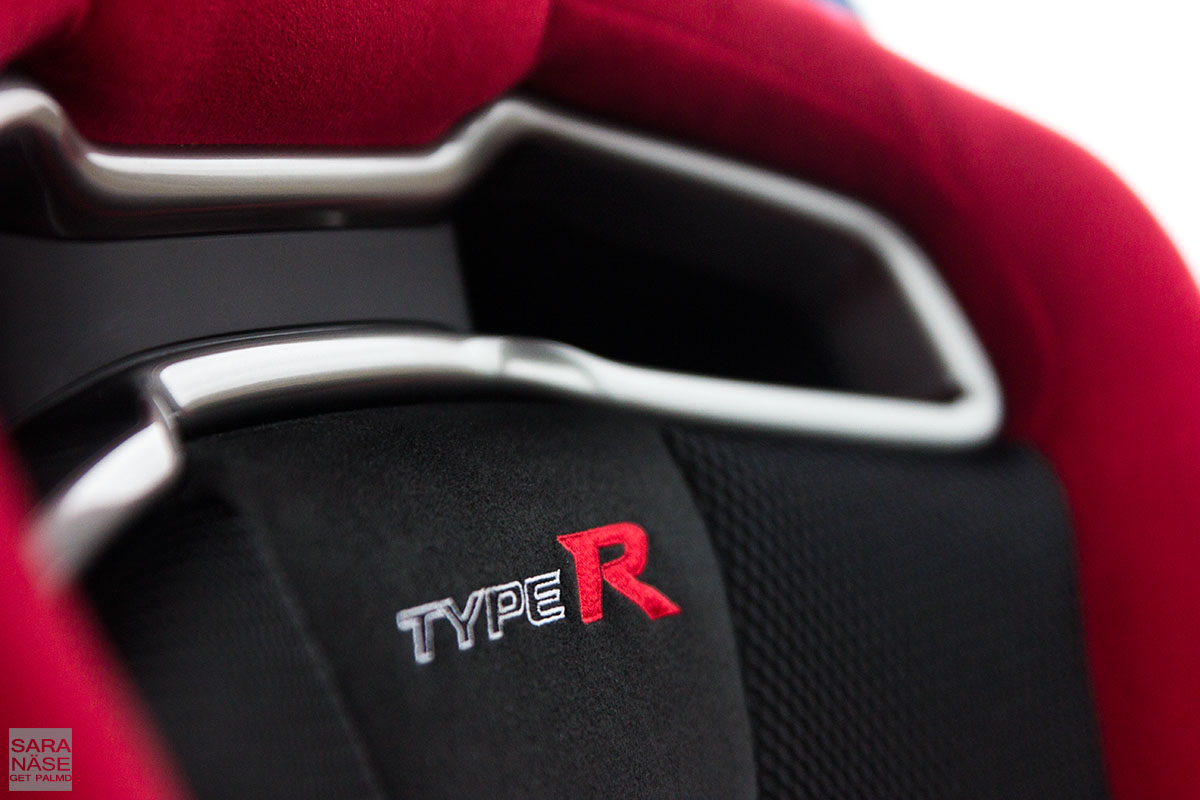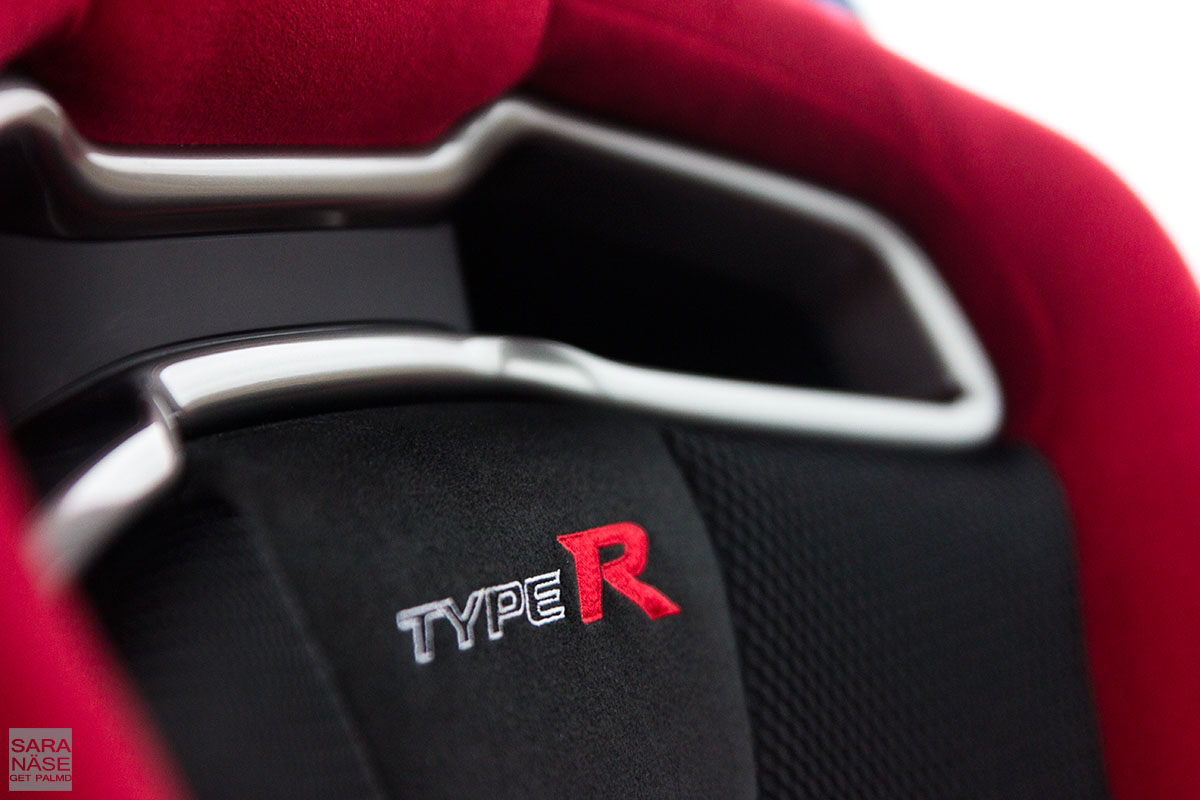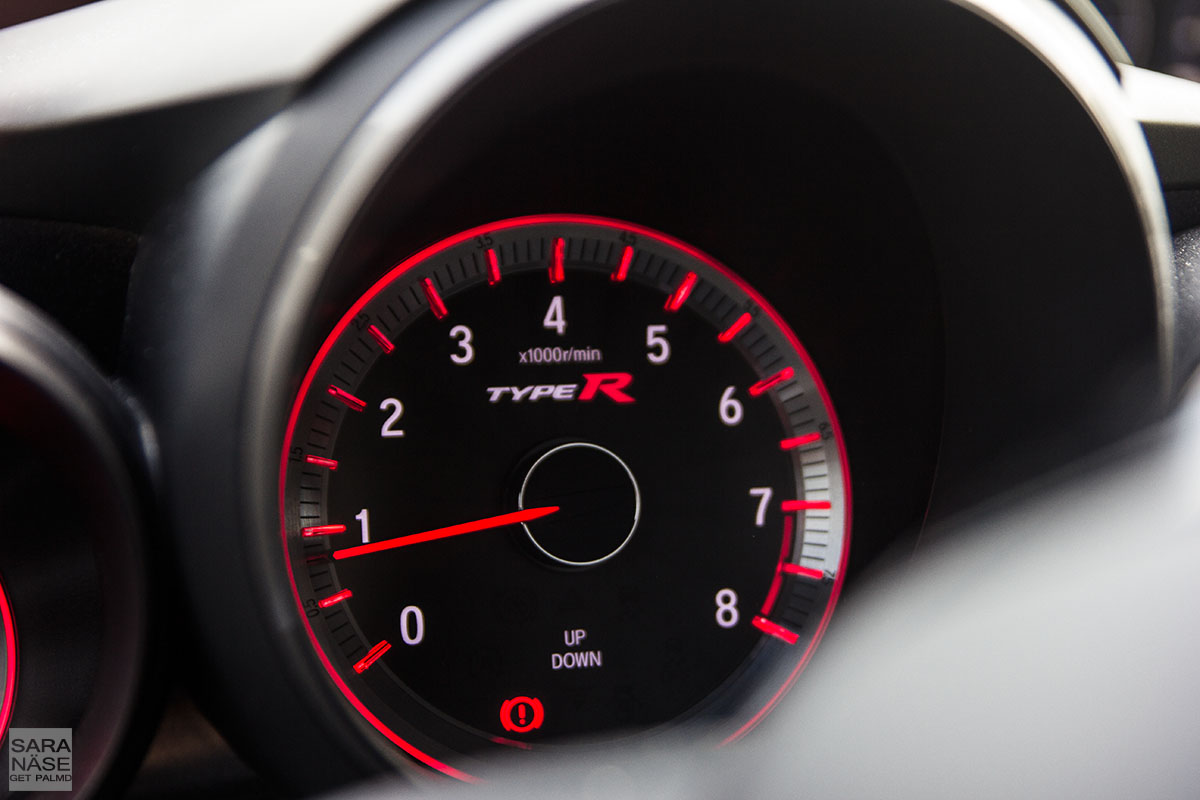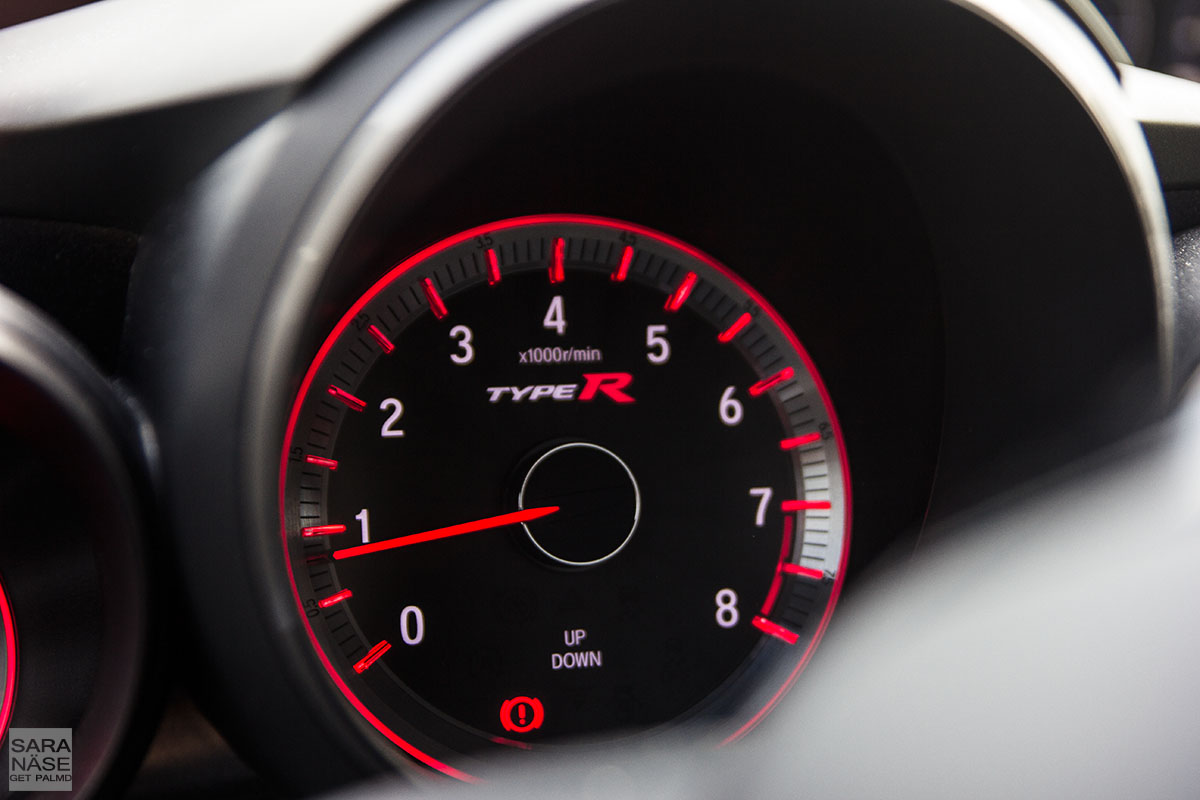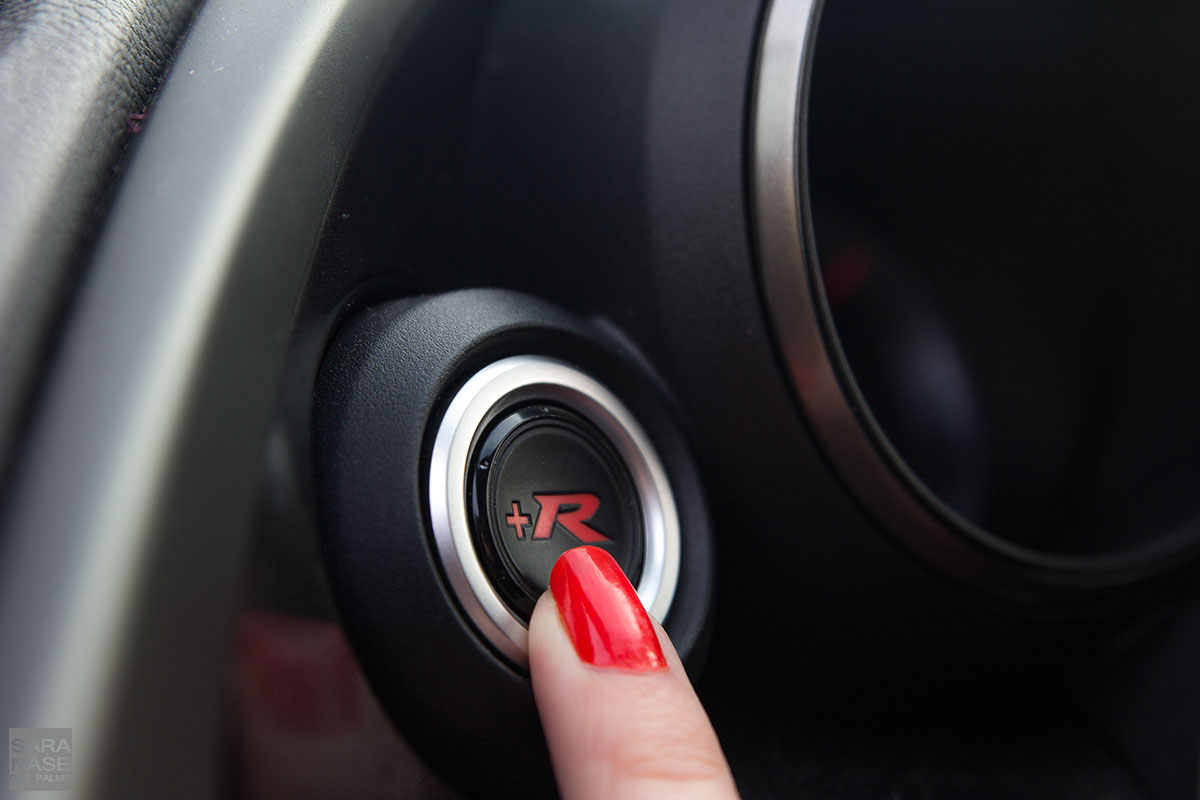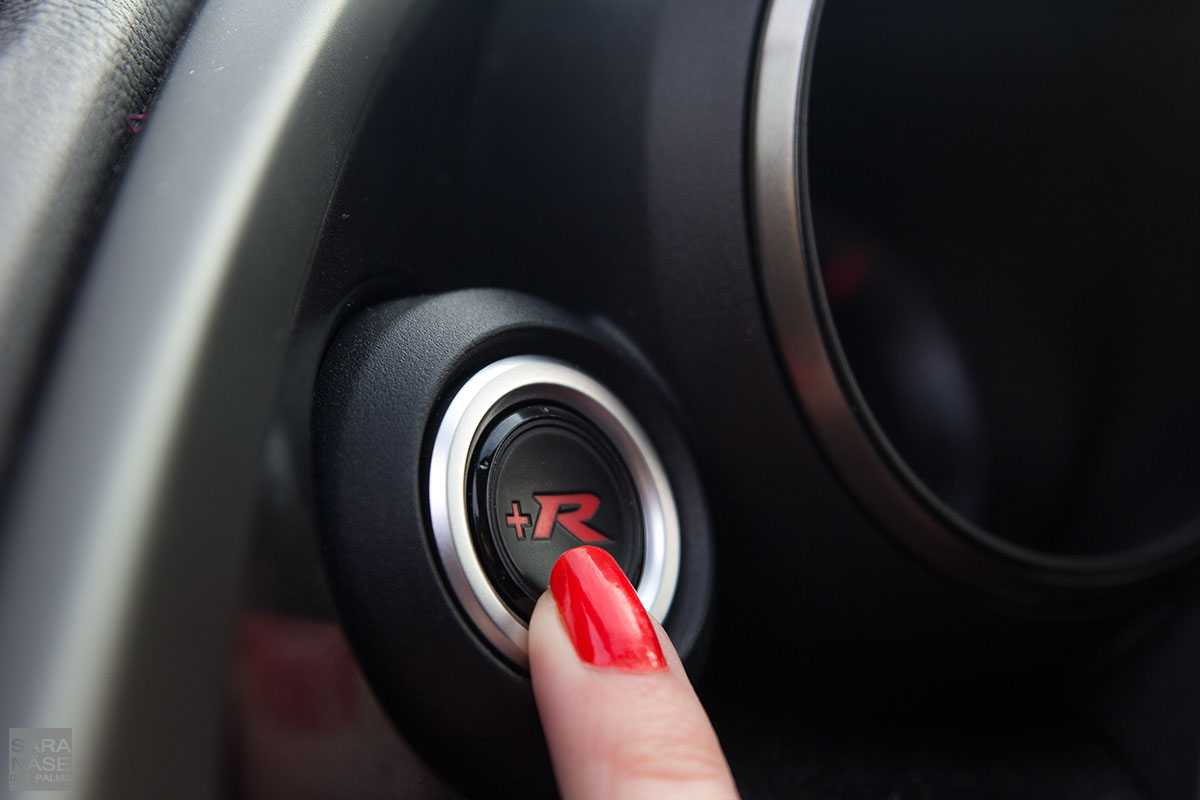 There is quite a lot cabin noise, and I am not talking about the adorable "psssht" turbo sounds you hear from the engine. There is road noise and wind noise inside the car. Not so much it bothered me, but so much that it one time made me check if I had a window open. But then you tap that +R button, shift down one gear and press the gas pedal for a quick acceleration. A few "whoosh" turbo sounds later I can guarantee all other sounds are soon forgotten. To say it sounds like a 90's Japanese turbocharged car, some of them with very brutal blow off valve sounds that were just mind-blowing to listen to, would be a lie. But for a modern car that also is compliant with the Euro 6 emission regulations it does a pretty good job making you feel like you are driving something fun that sounds Japanese and not German. The +R button is useful for other things too. It sharpens the steering, firms the standard-fit adaptive dampers by 30%, and activates a sharper throttle map to offer more of the available torque at lower engine speeds.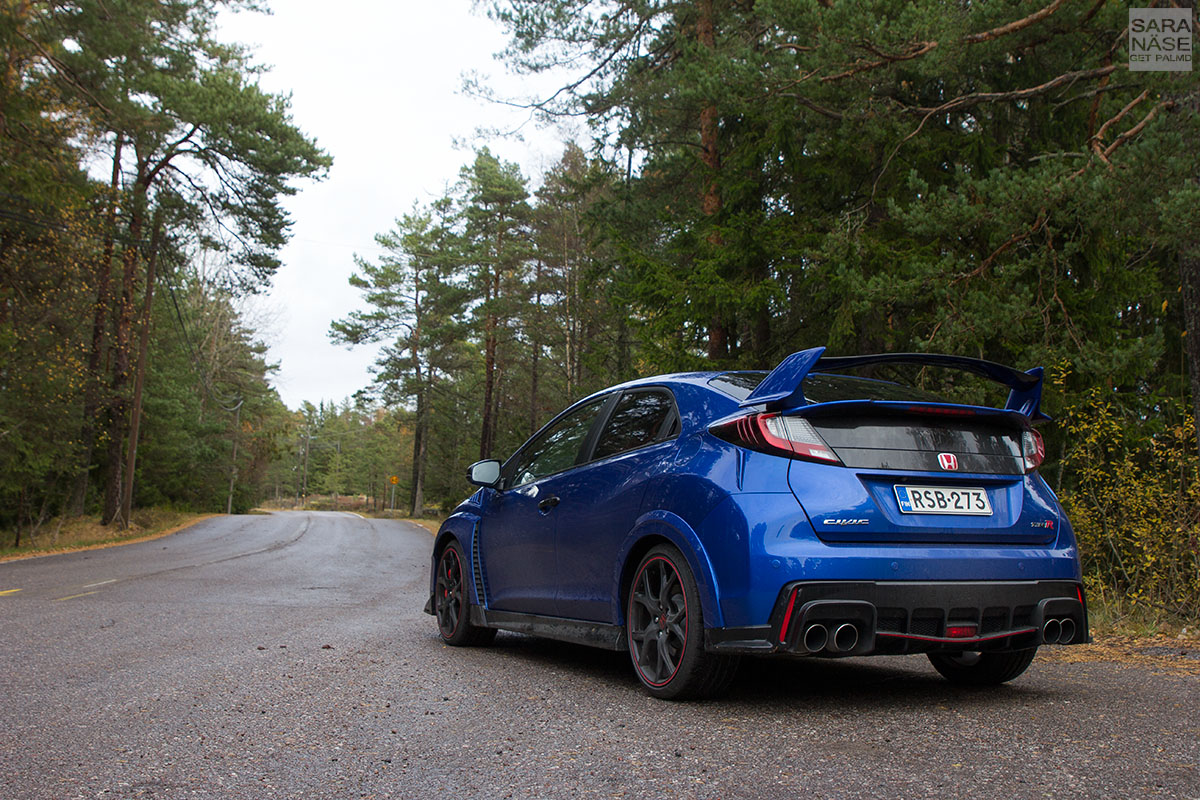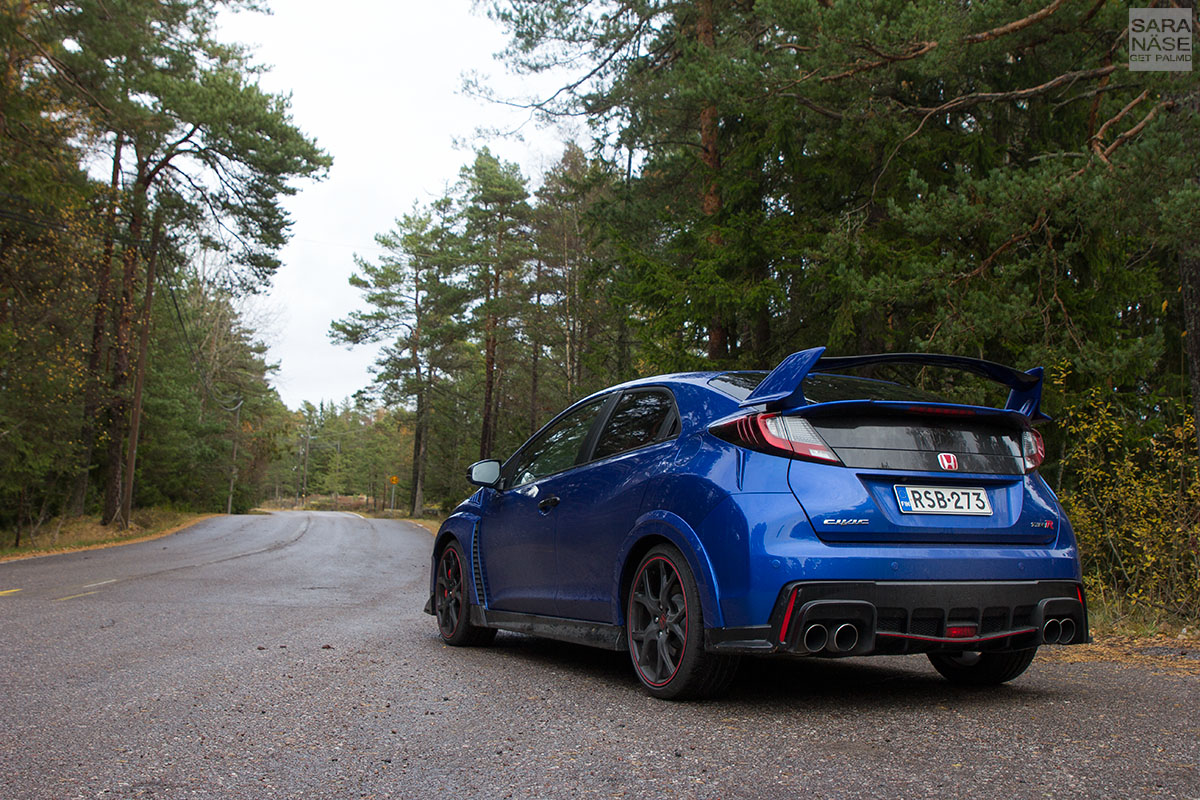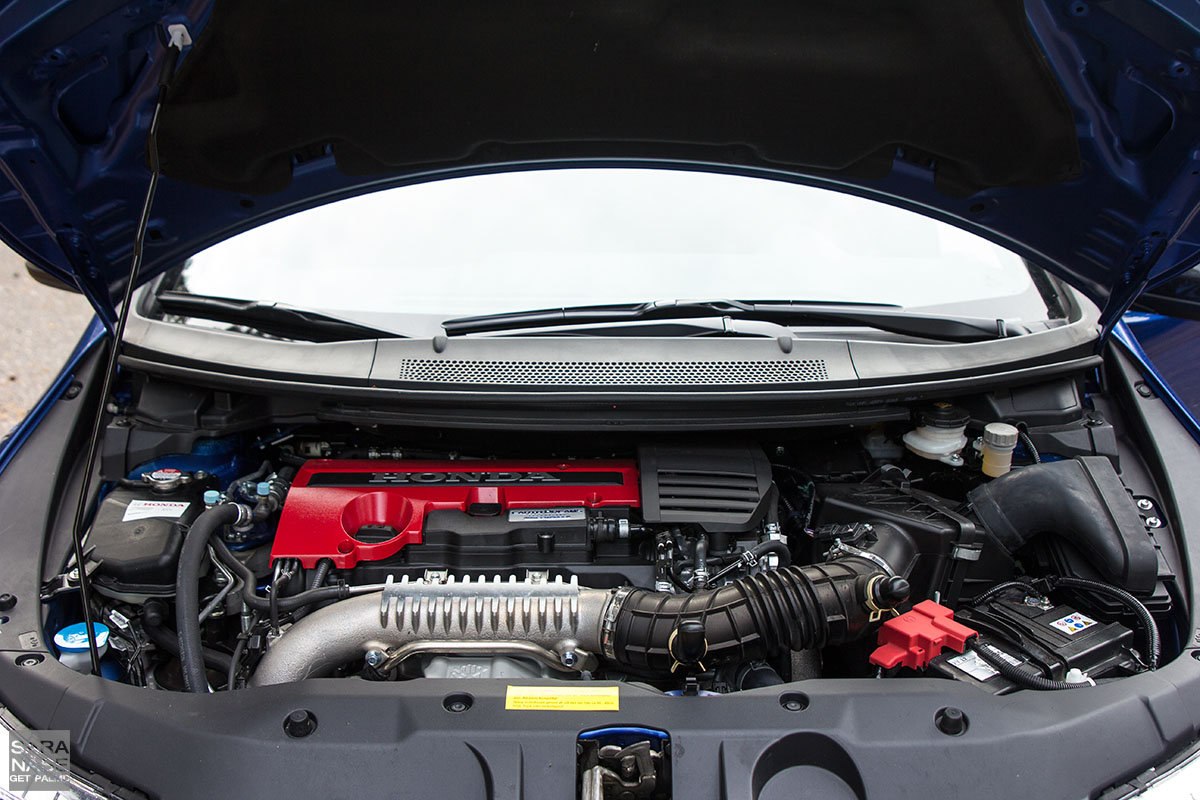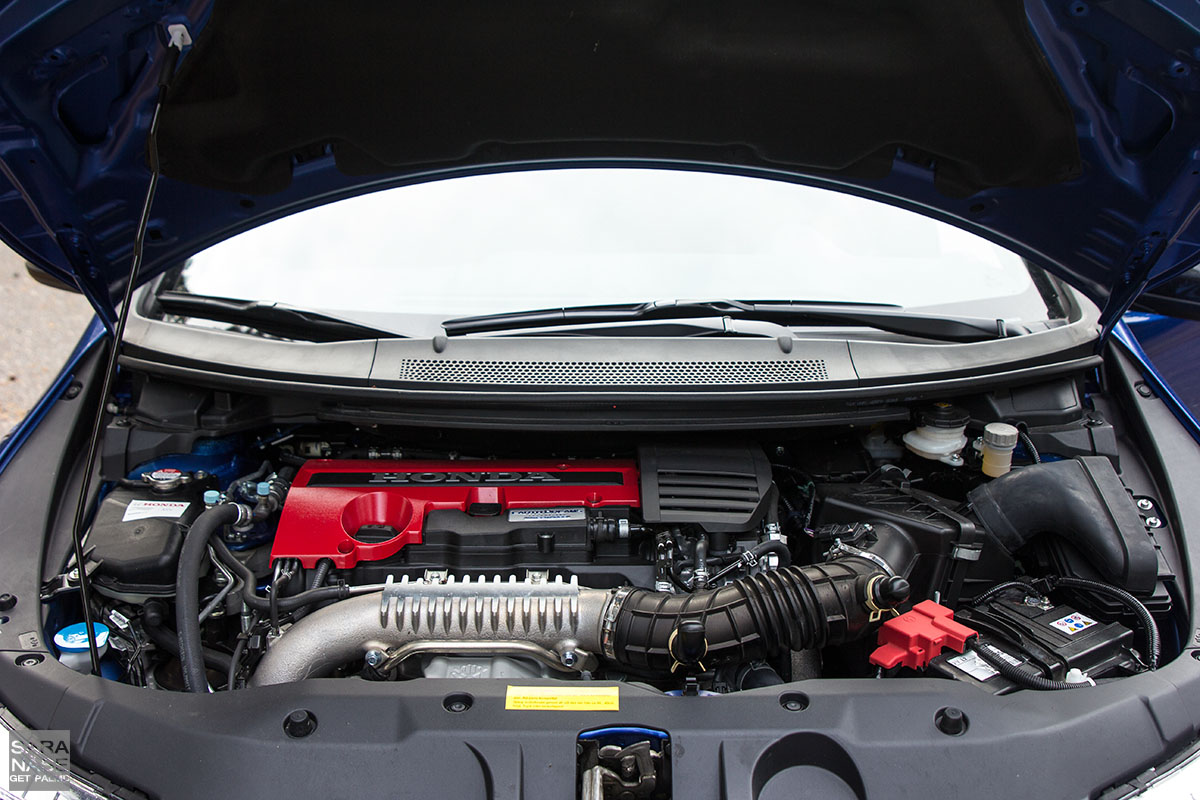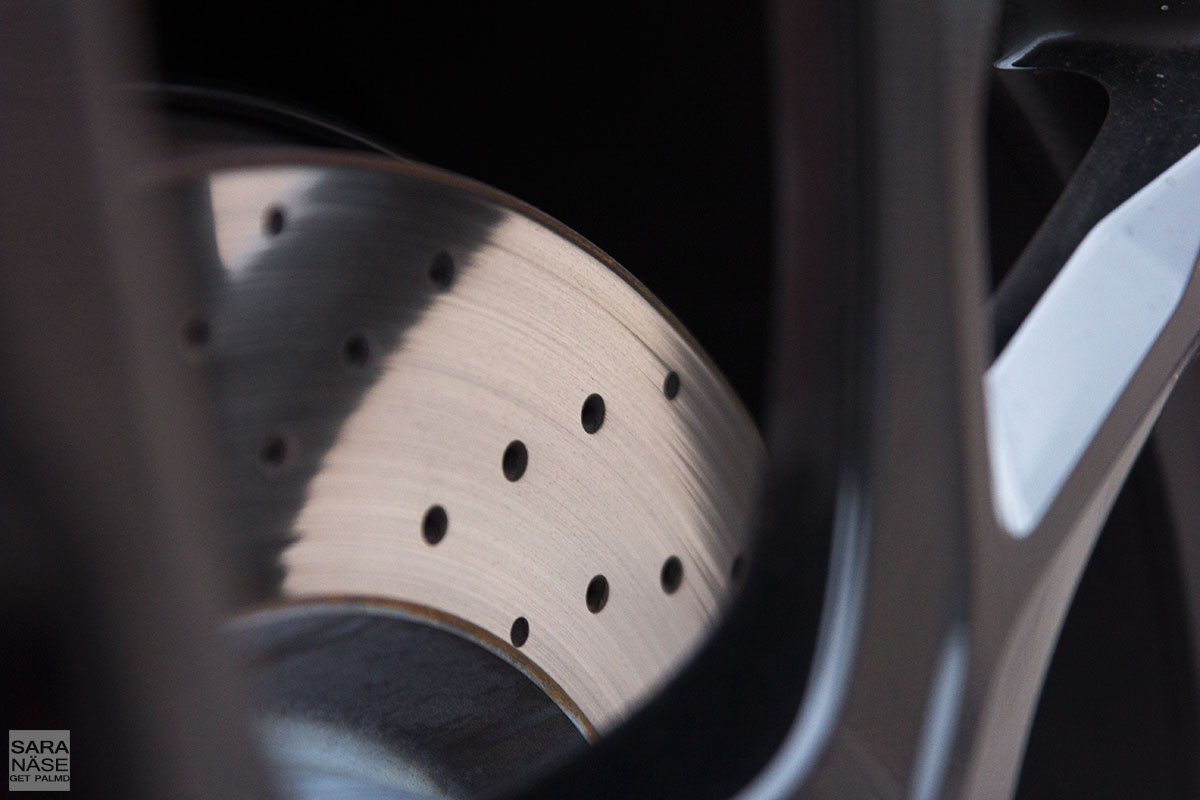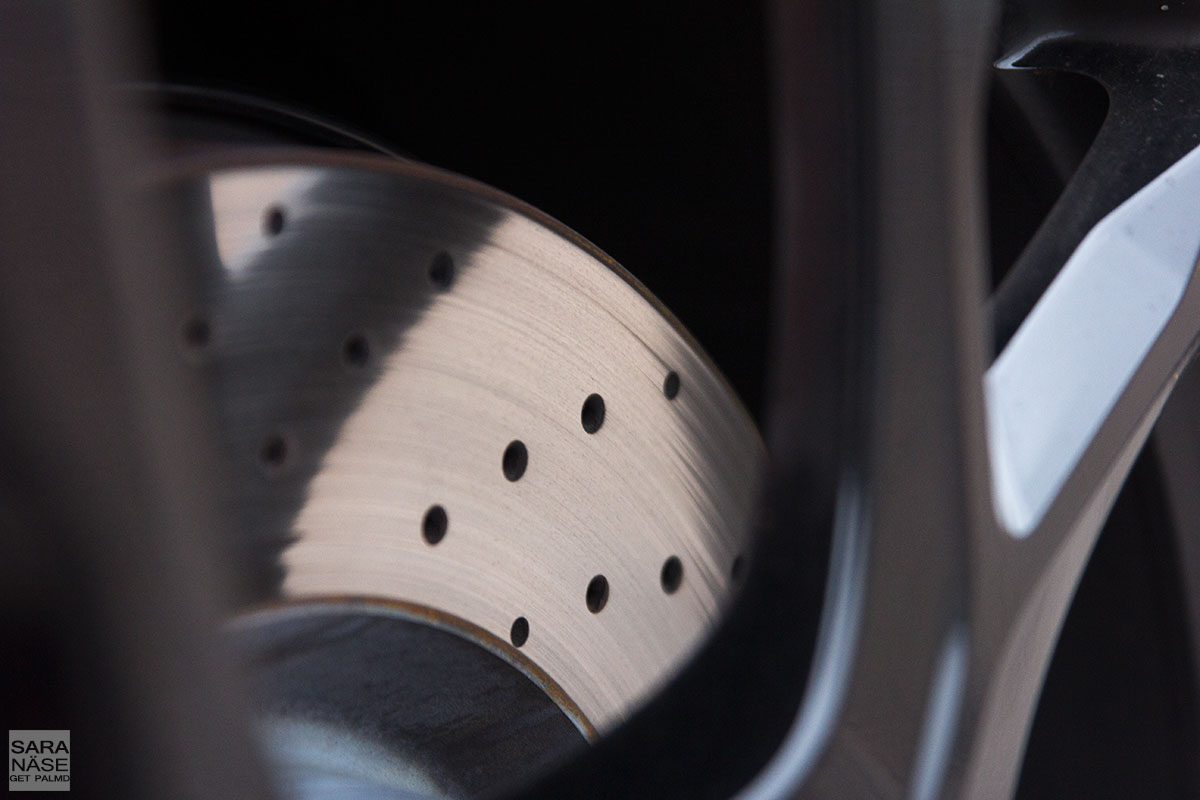 It drives on uneven road surface without any problems, also in +R mode. You sit 30 mm lower than you would in a standard Civic and it is not a difficult climb in or out. The ground clearance at 118 mm, together with a pretty front lip you would not want to scratch, means you will go over some of the larger speed bumps slow at an angle. I think I almost do it with every car I drive because I am so used to it. This is not a problem, however worth a mention because you need to be a little more careful in some places in a car like this.
I struggle to come up with one reason that makes it a bad choice to daily drive. There is not one! If you buy one without the intention to enjoy it on alpine passes, or a race track, it might feel like a waste of car. Surely it is nice to drive a sporty hot hatch in your daily life to the office and to the supermarket. But the car is capable of so much more than that. It makes you want to push it harder than you can ever do on public roads, at least in a country like Finland that does not even have mountain roads.
It looks like a boy racer and it feels like a boy racer. Unfortunately it did not change my opinion about hot hatches or hatchbacks in general though. I would still not choose a modern hatchback over a two seater sports car because this body style has never been my favourite, although I have to admit the Civic Type R is one of the best looking hot hatches I have seen. Cars like Ford Focus ST and Renault Megane RS look hideous in my personal opinion, and a Volkswagen Golf R or GTI looks like any Golf and with that said nothing special. So the Civic Type R does a good job looking different although it might be too much for many.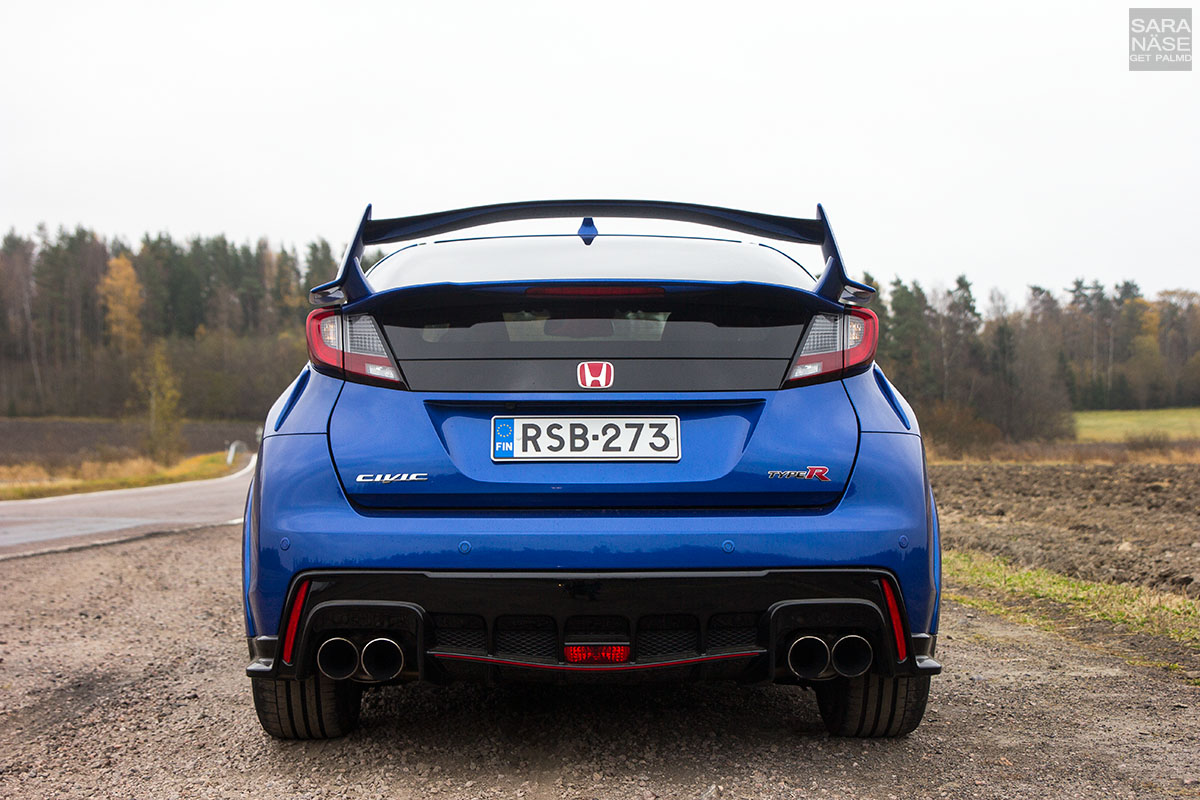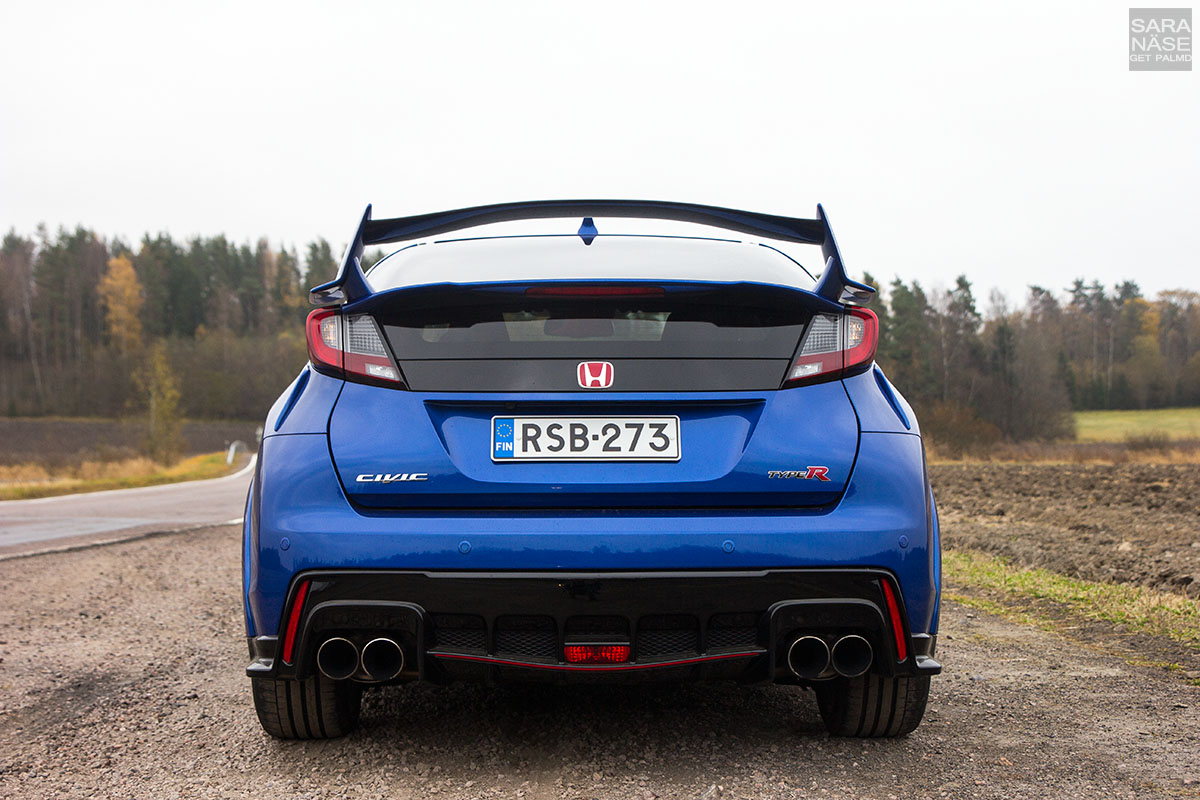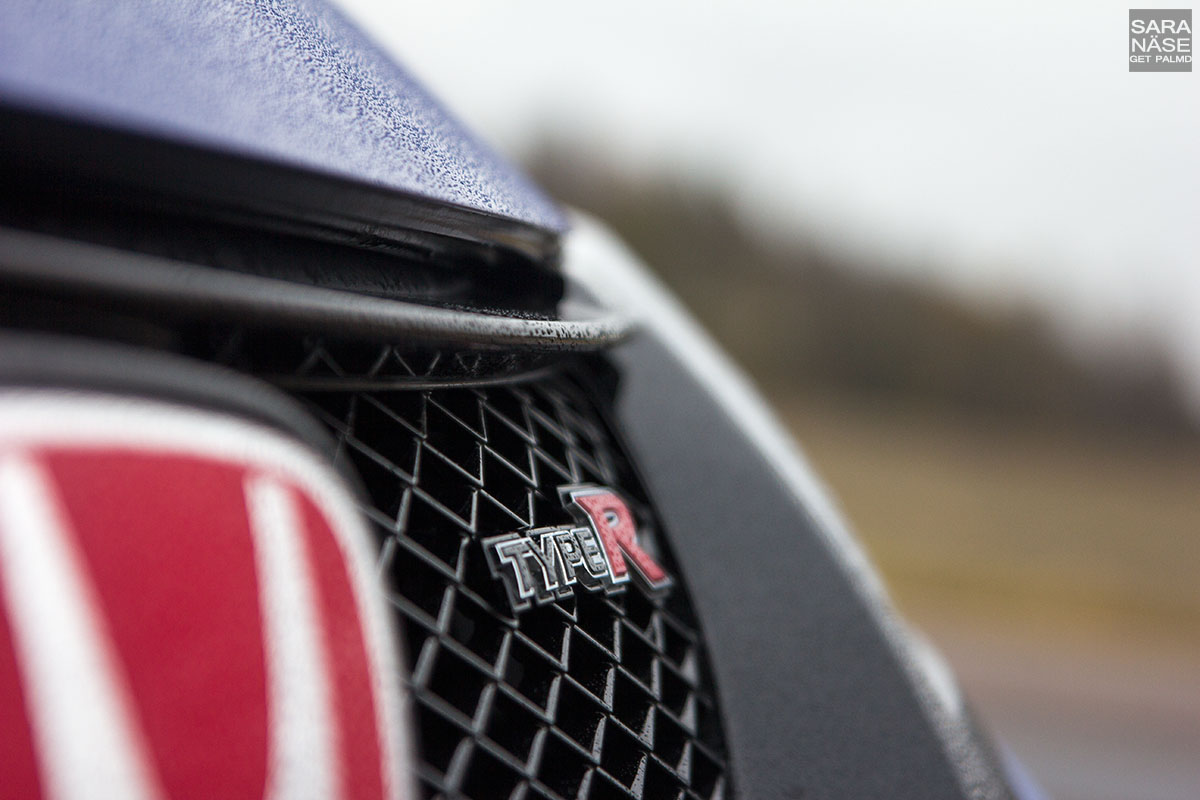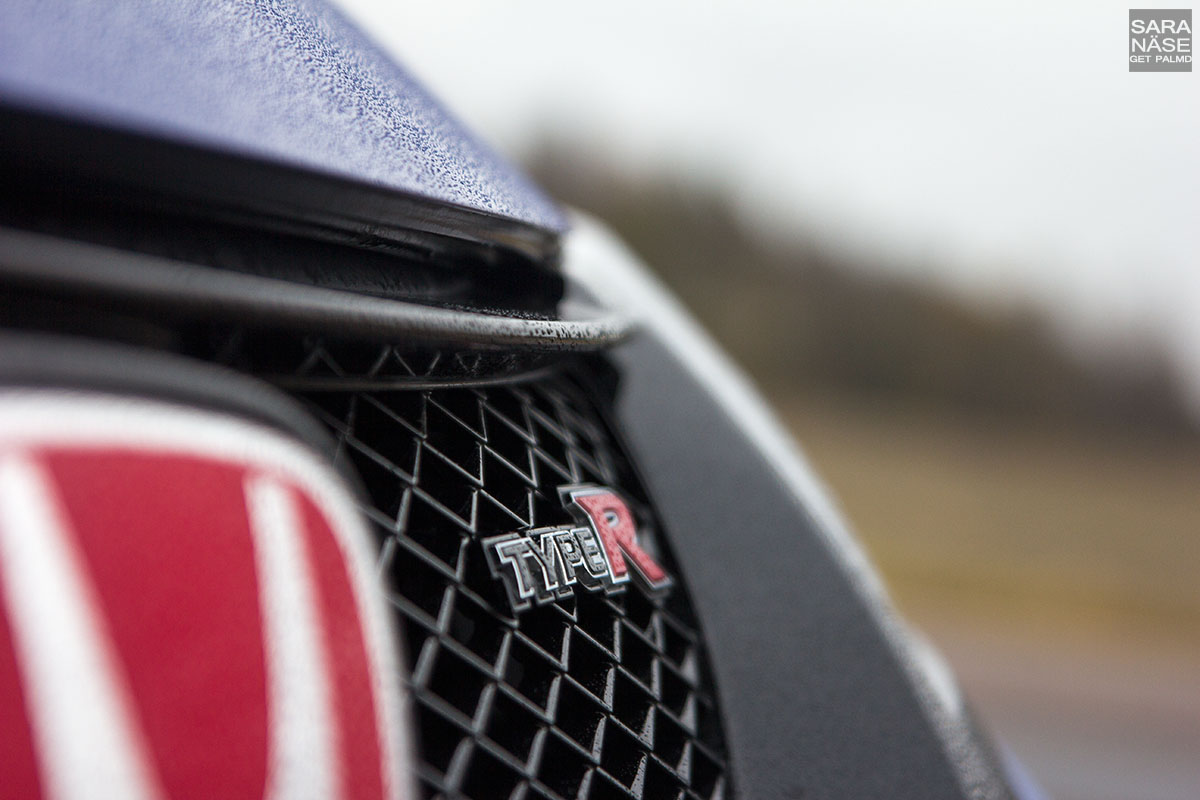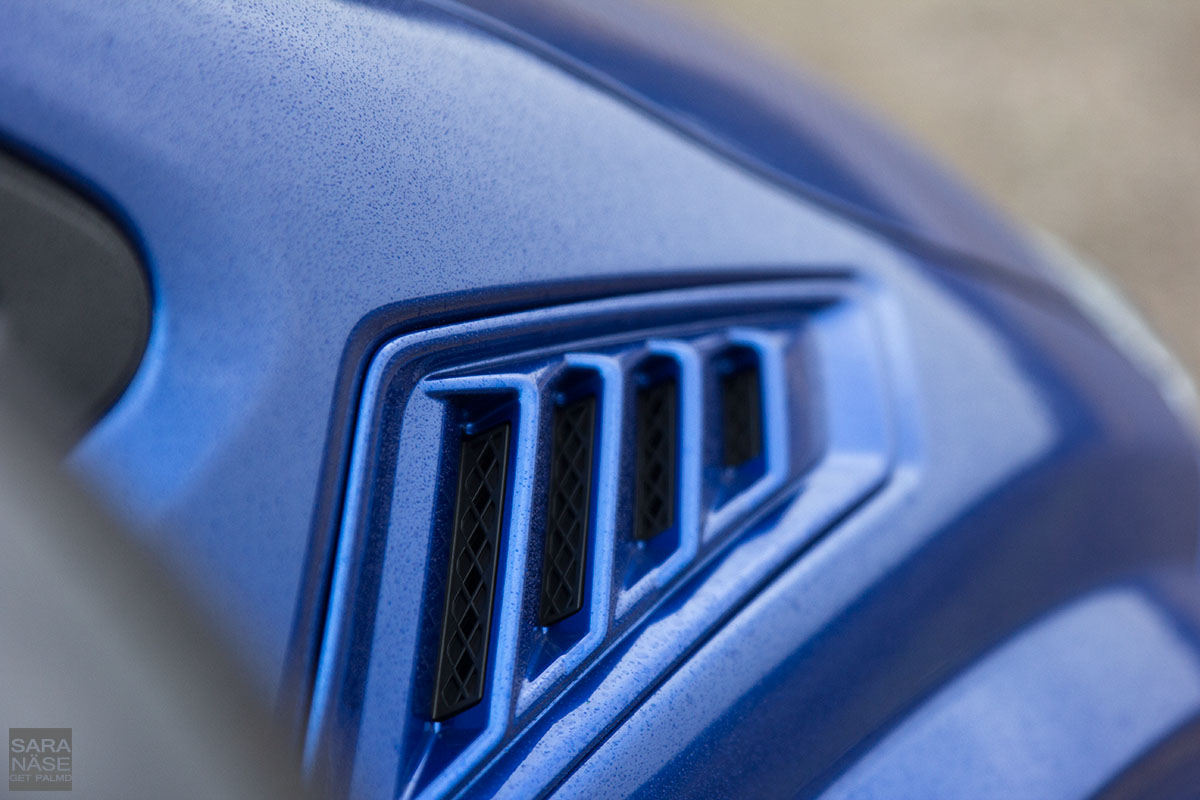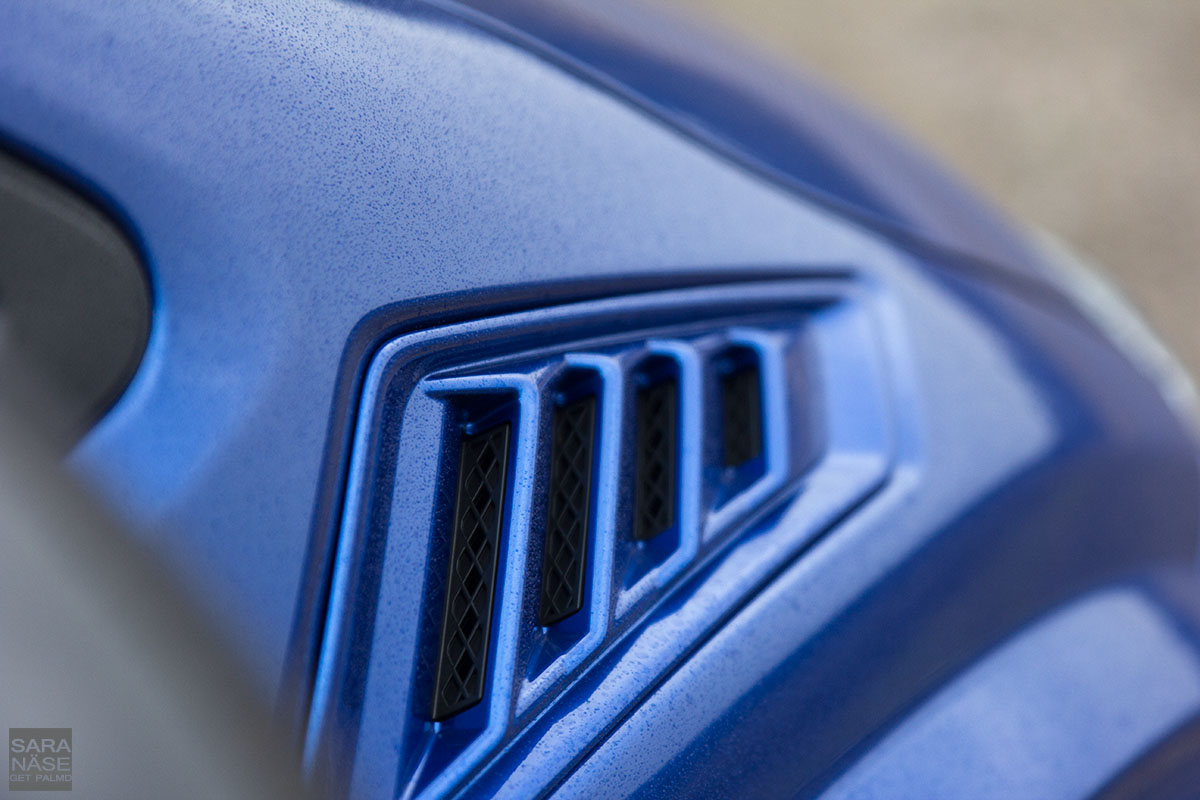 But there is a demand for hot hatches like the Honda Civic Type R. Because some people want or need four seats, more space for luggage, more doors, and a price tag that does not exceed 50 000 euros. The Honda Civic Type R costs from €47 990 / €50 500 (GT) in Finland, £29 995 / £32 295 (GT) in UK and €34 000 / €36 500 (GT) in Germany. It is not available yet in the United States because it is built on the Civic for European markets, but with the next generation Civic it probably will become available for the US market too.
You are not going unnoticed in a car like this, not even if you choose the classic Type R championship white from all the five colours available (the others are brilliant sporty blue, milano red, crystal black and polished metallic). But if you do not have a problem with people looking a little extra at you, the Civic Type R is in my opinion a much better looking alternative to many other hot hatches on the market. If the choice is between blending in with the crowd and standing out from it, I would personally go for the second.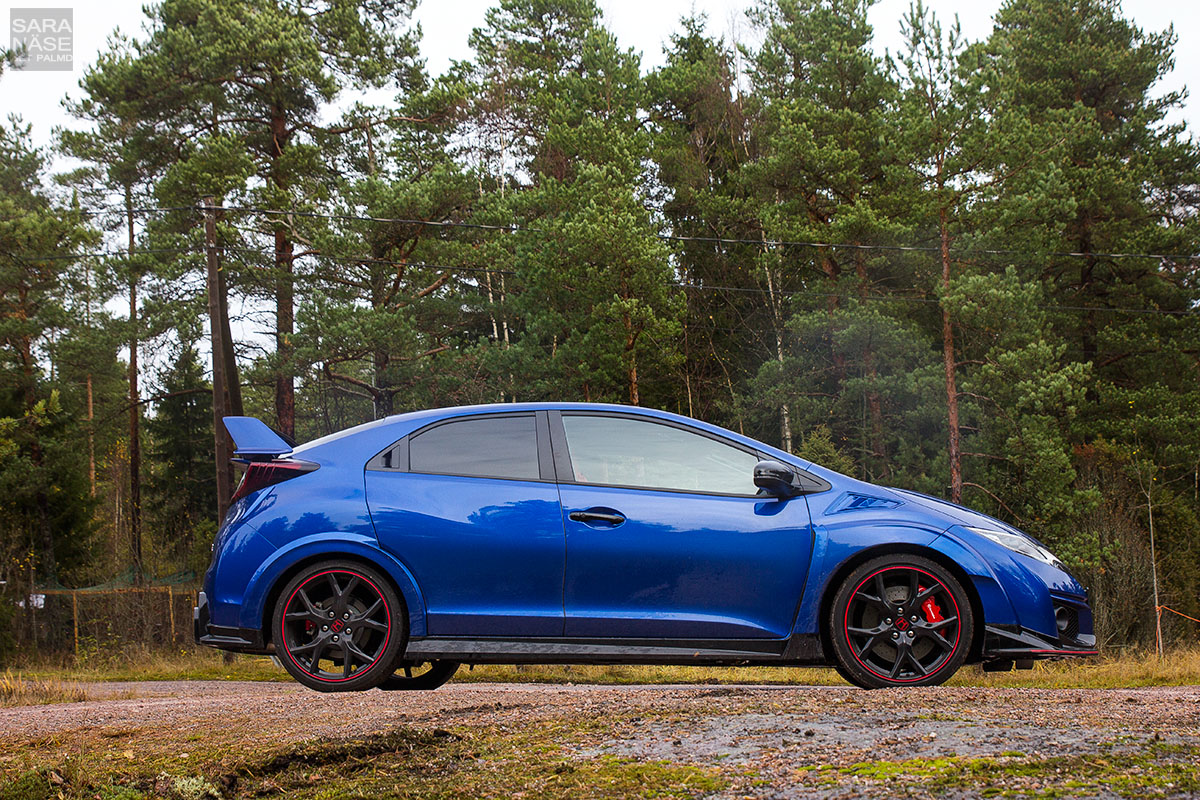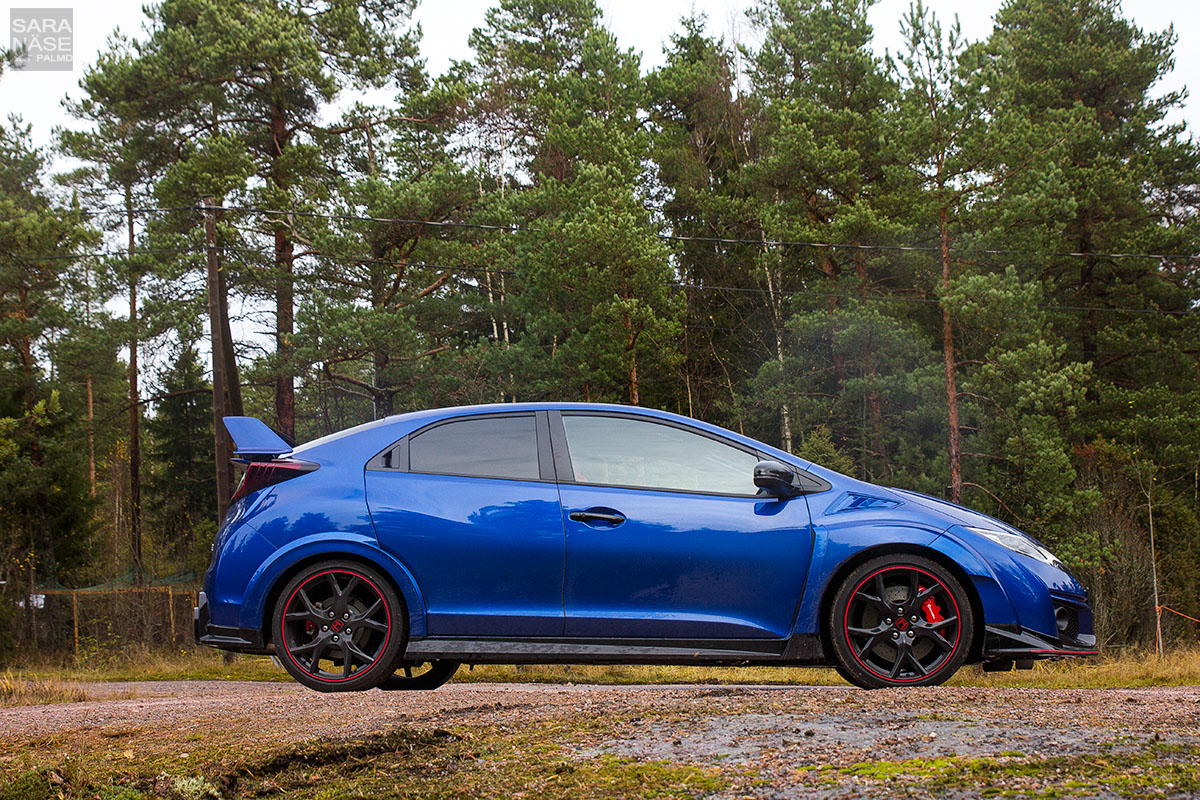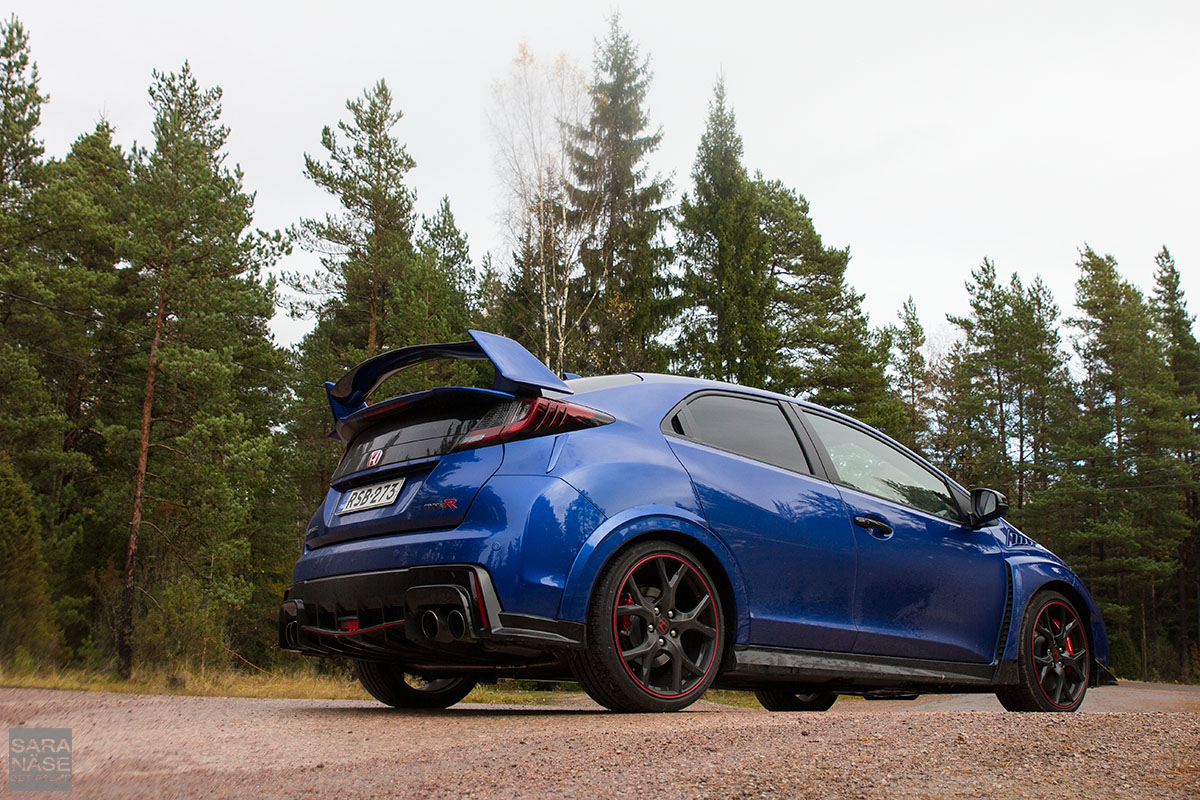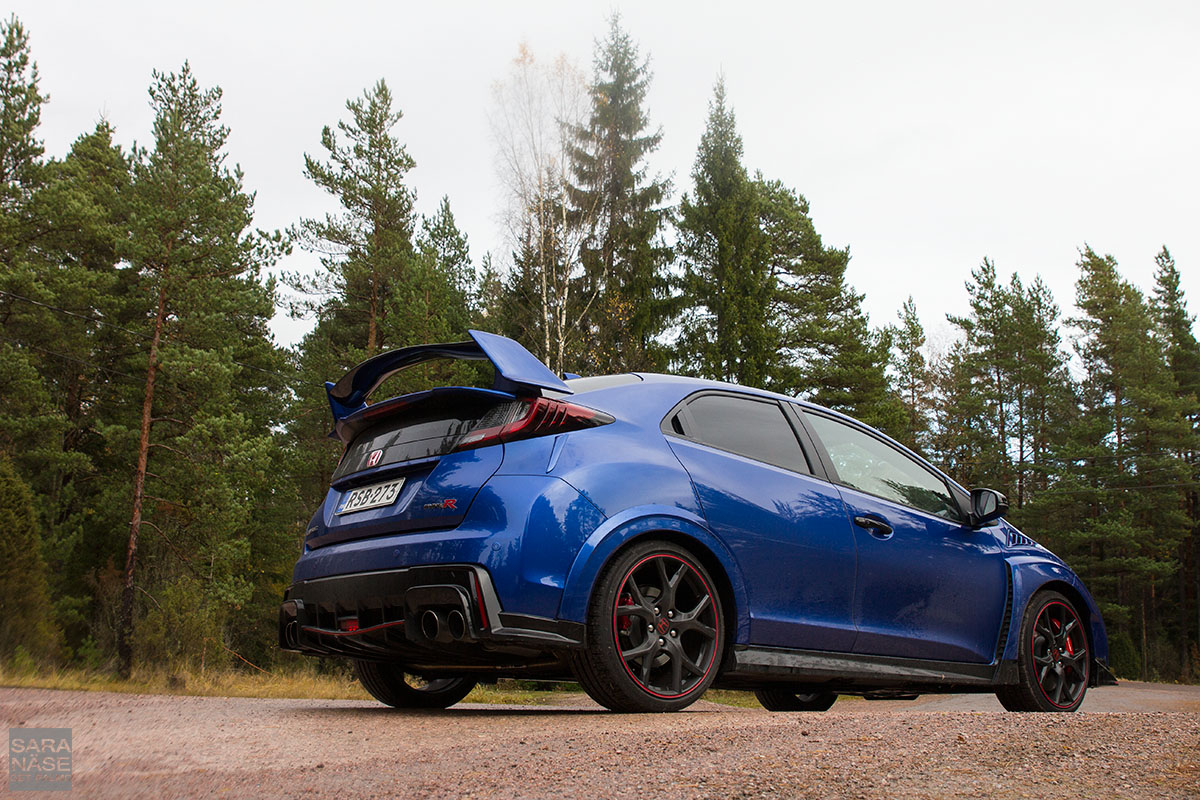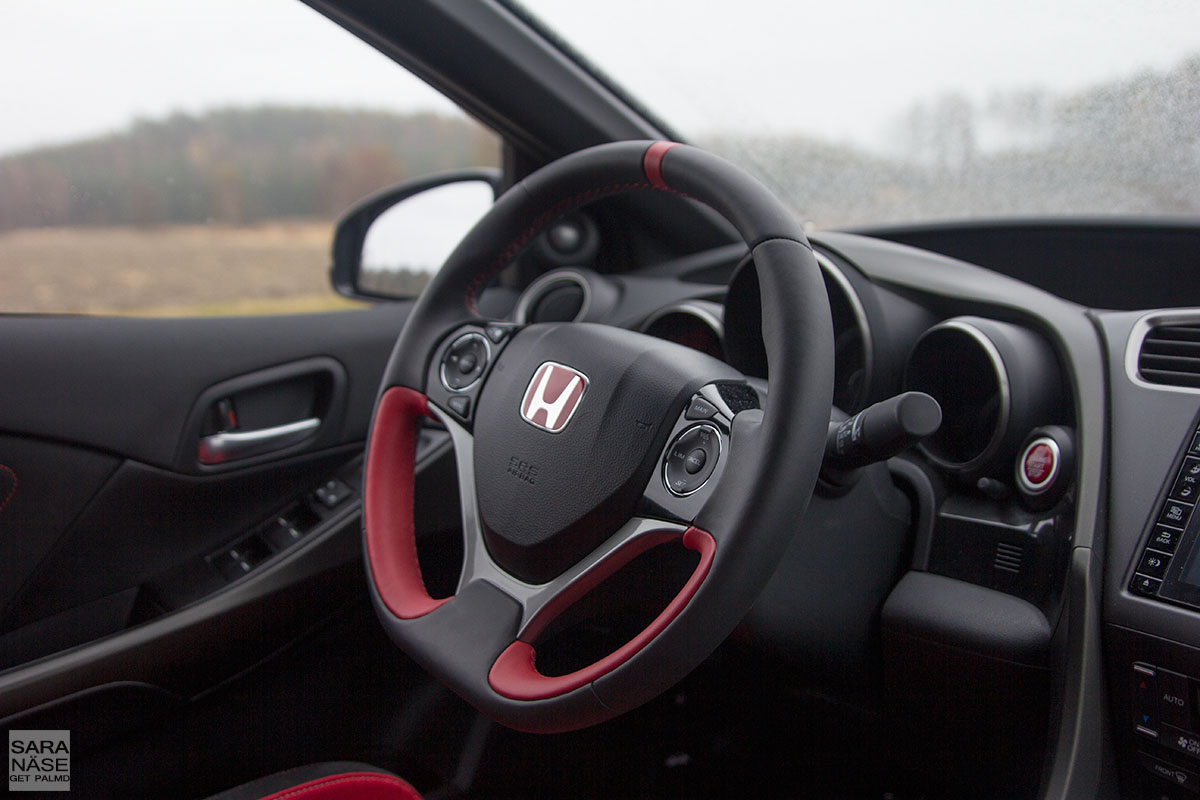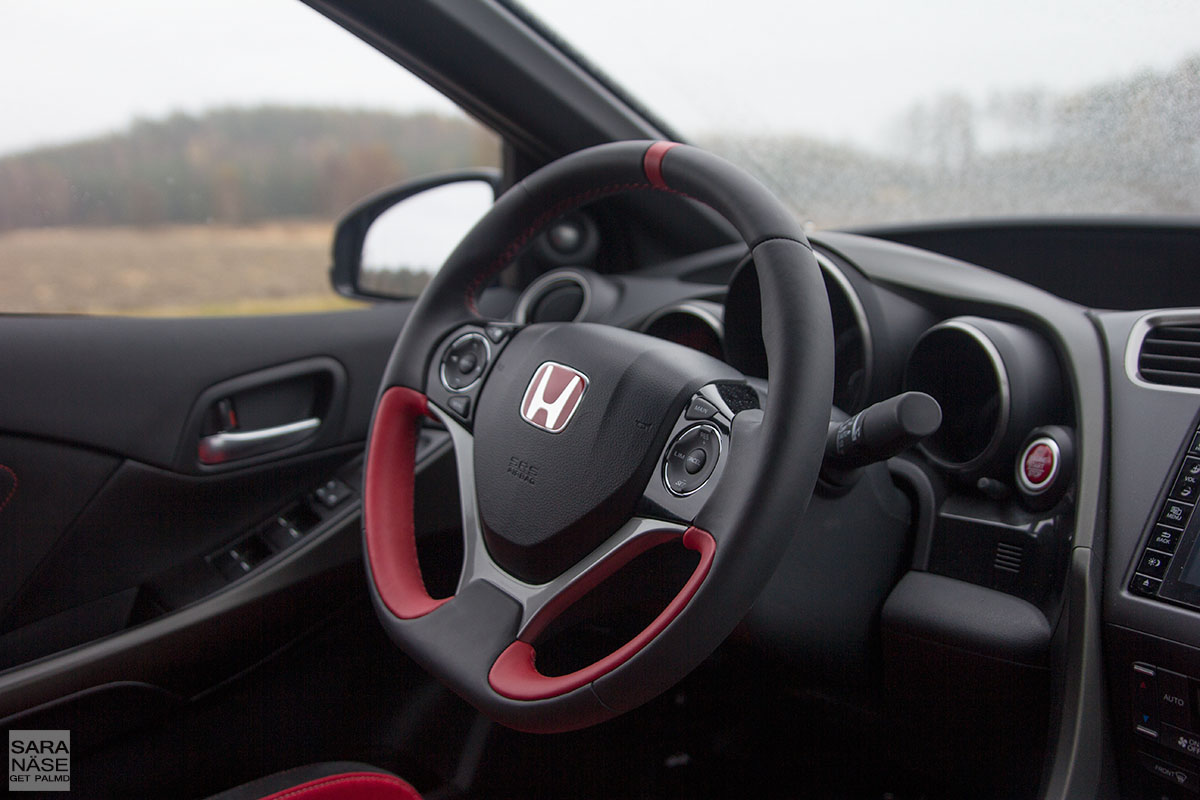 About 24 hours with the car and unfortunately both days were rainy in gloomy landscapes. But anyway there will be a short video of the car on my Youtube channel next week.