After doing a first short photo shoot in the hills above Monaco (see all the very nice pics in this post) with Italian photographer Federico Bajetti, I met up with him again when I stopped at Lake Garda on my way back from Monaco. First we did a few photos in the evening and the next morning he arrived very early to my hotel (Hotel Garden Zorzi – with a private beach… Incredible location) and off we drove to chase the sunrise light over Lake Garda and a small road called Strada della Forra – that also has some really sweet tunnels for making noise…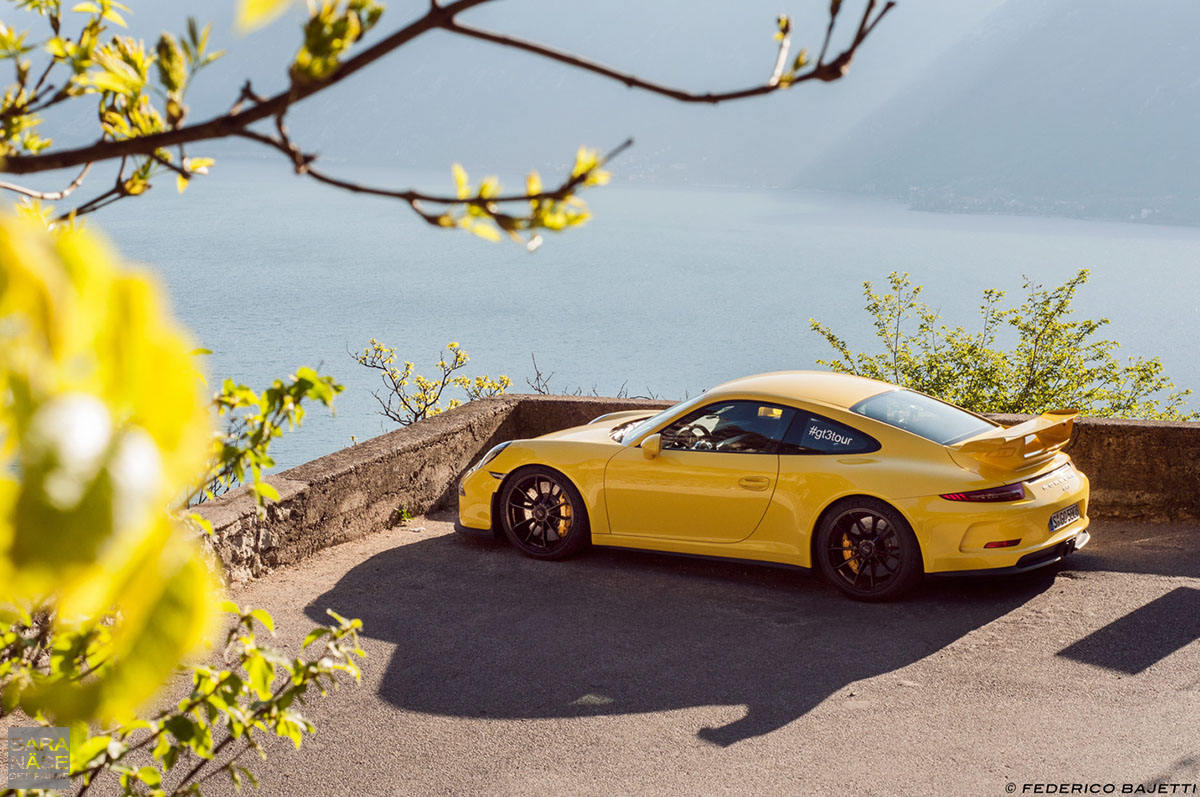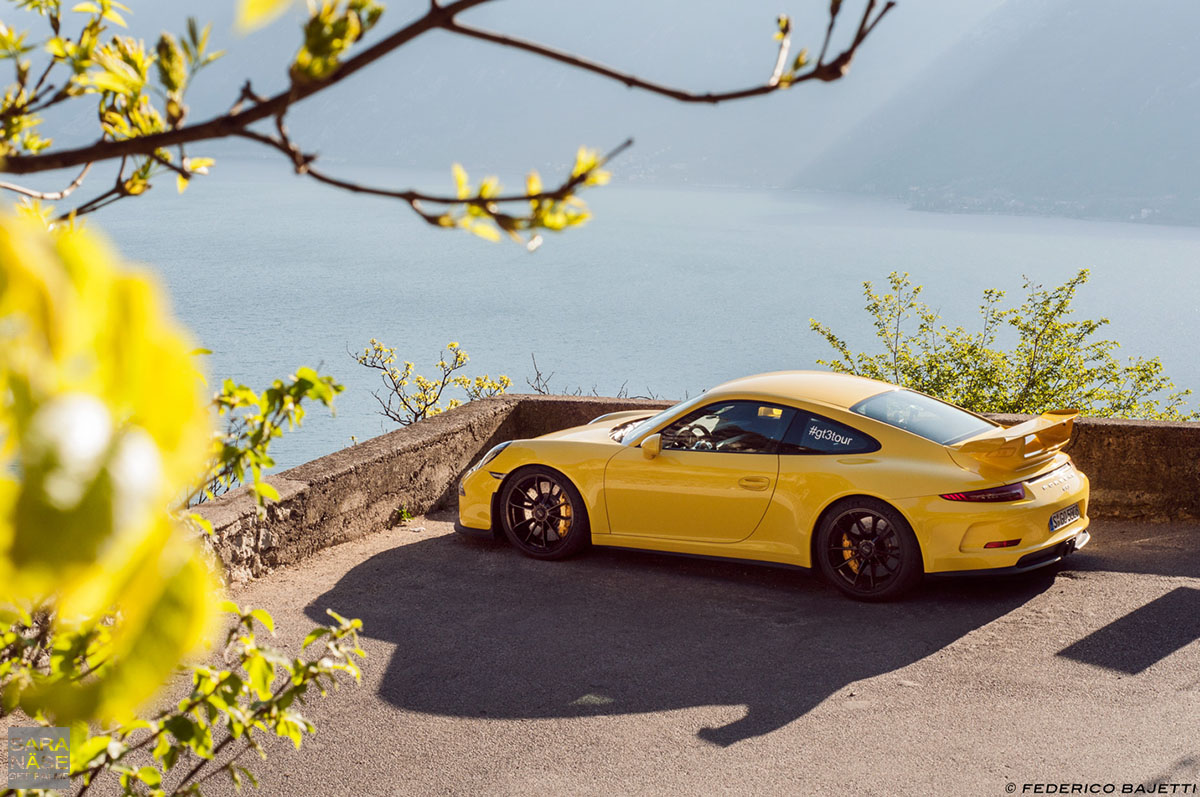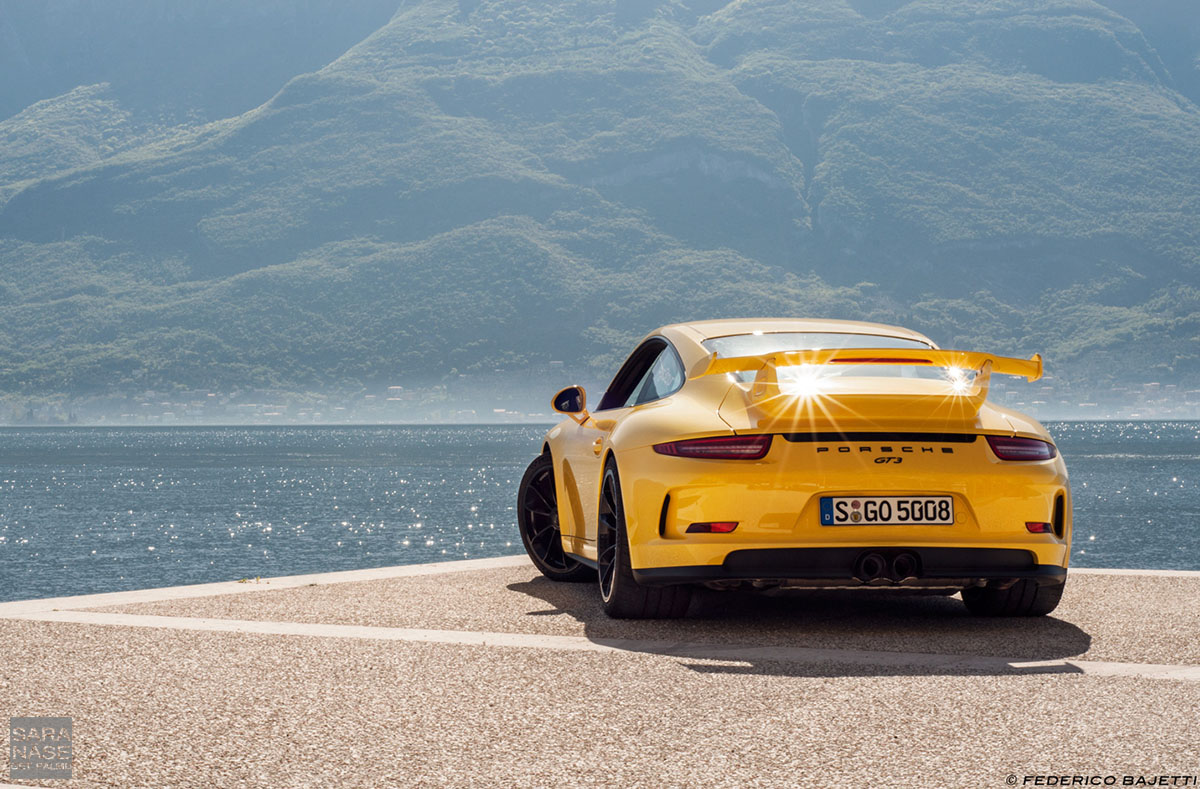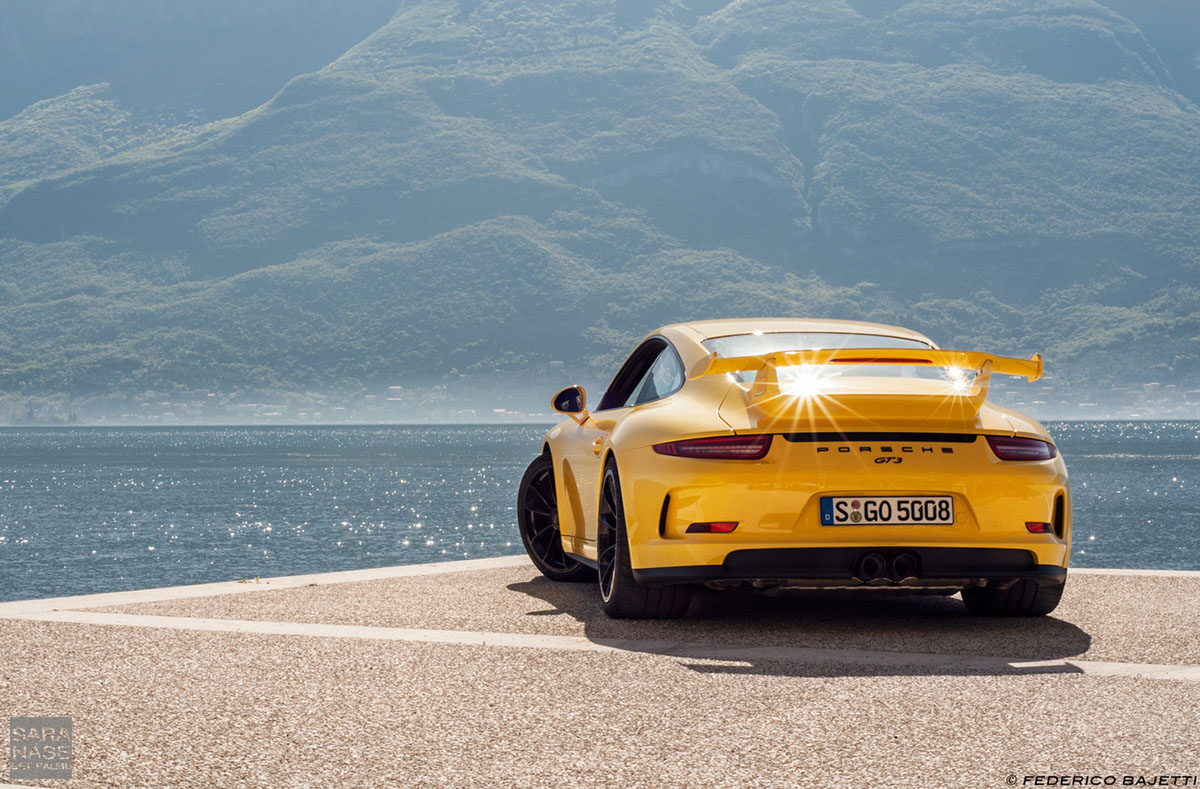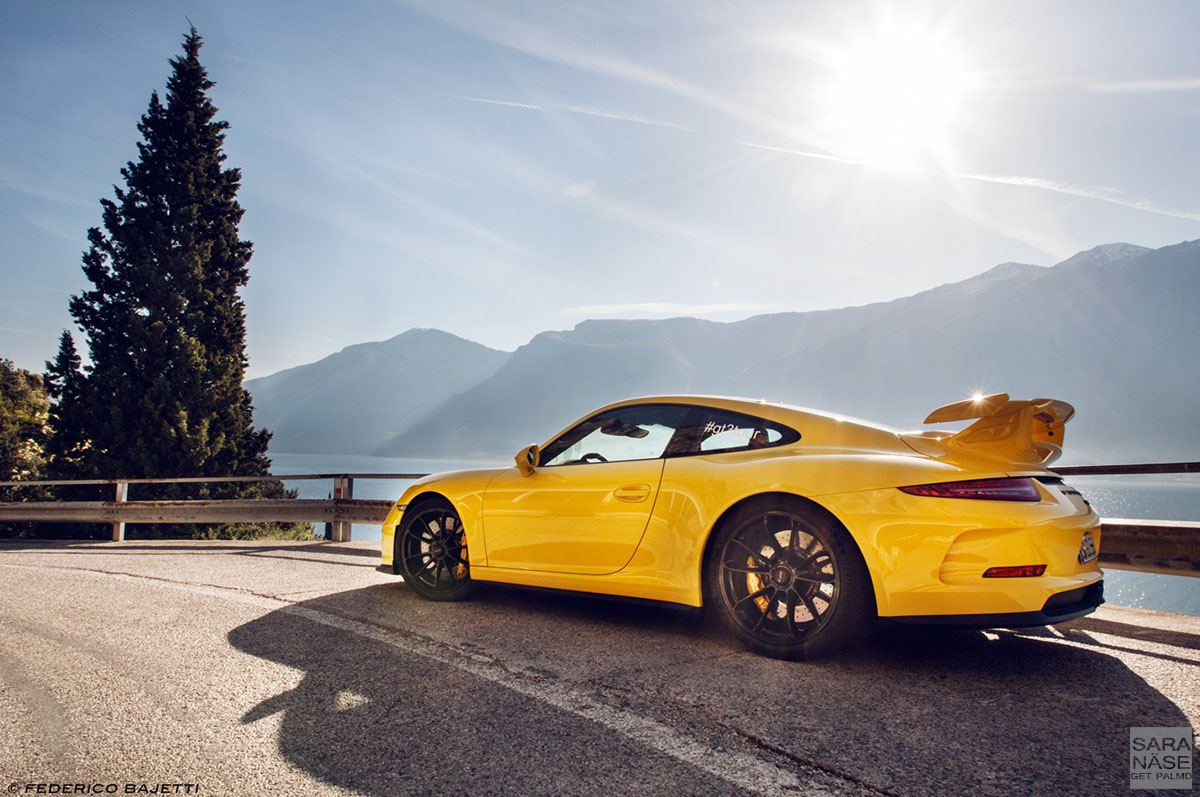 The road Strada della Forra has been on my to-do list since I saw photos of it on a website called Dangerous Roads. Probably does not come as a surprise if I say it is one of my favourite websites, you can find some really strange and interesting roads there. After watching some Youtube footage of people driving Strada della Forra with their cars or motorbikes I was not sure if it is a good idea to take a wide and low GT3 on that road, my thought was that the first time I will drive it with something smaller to see how tight it actually is.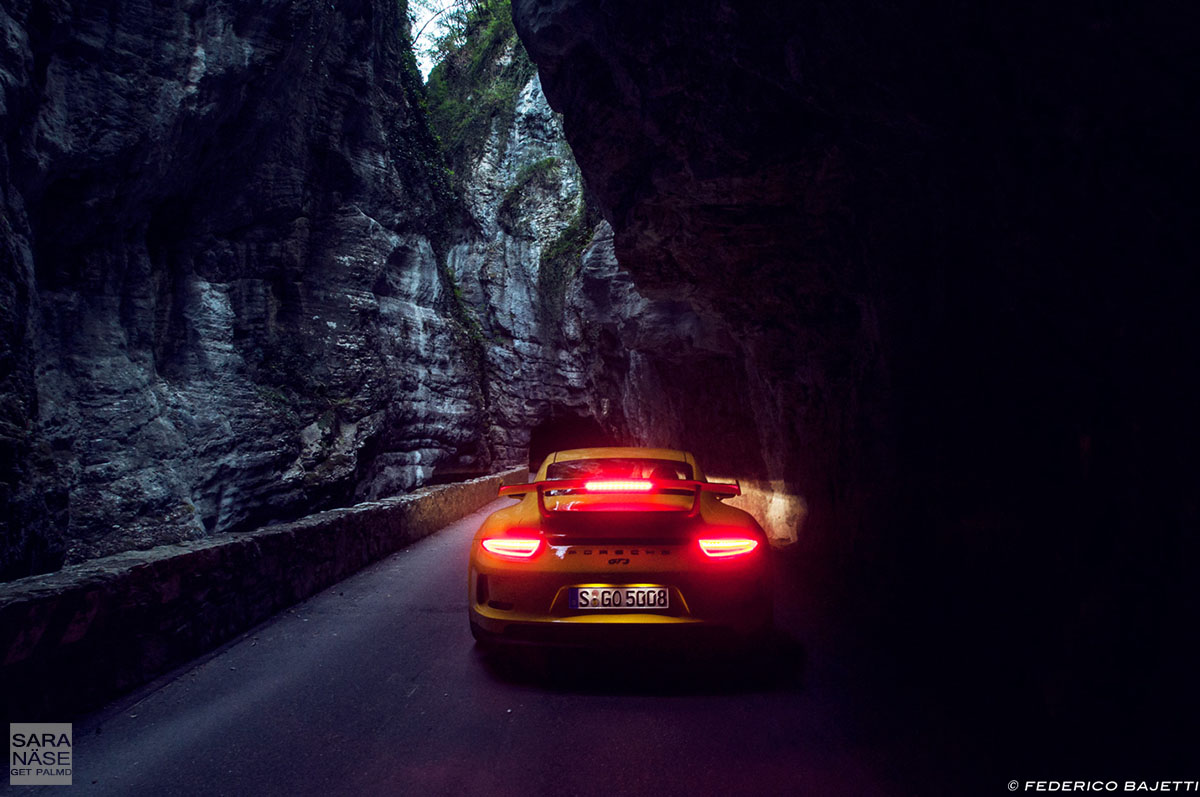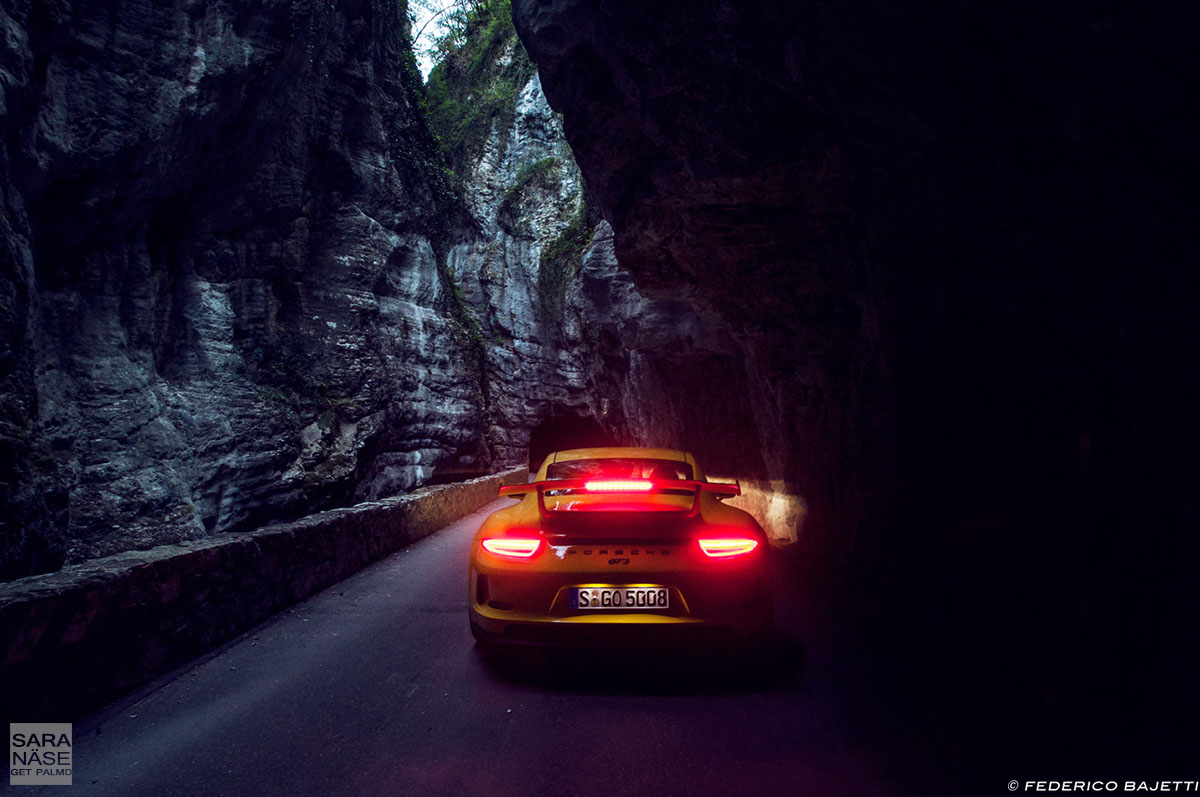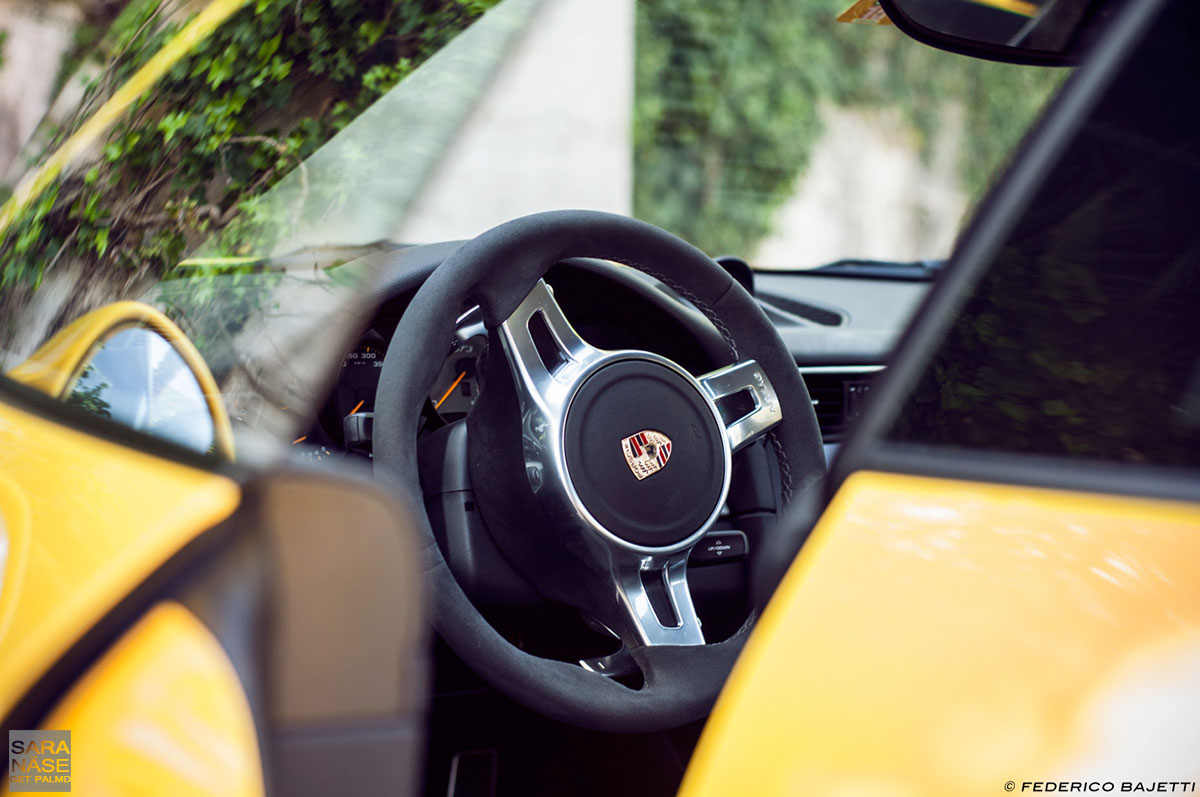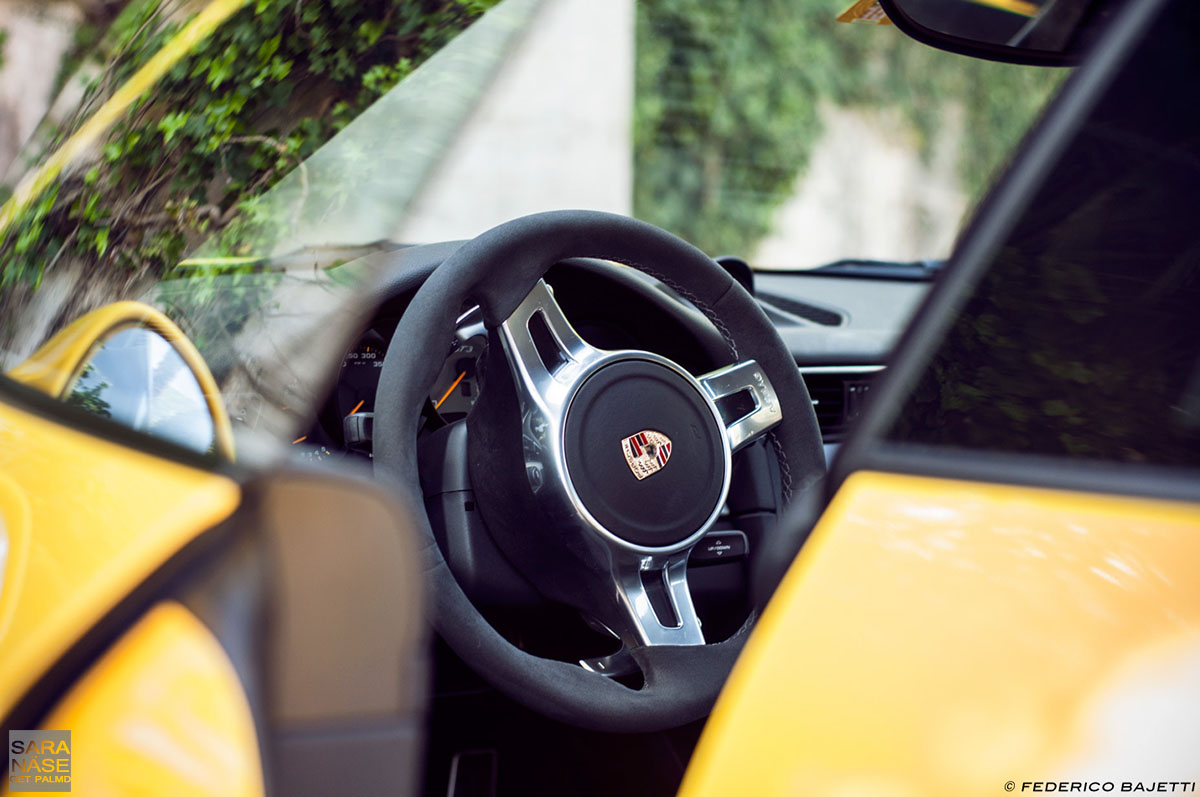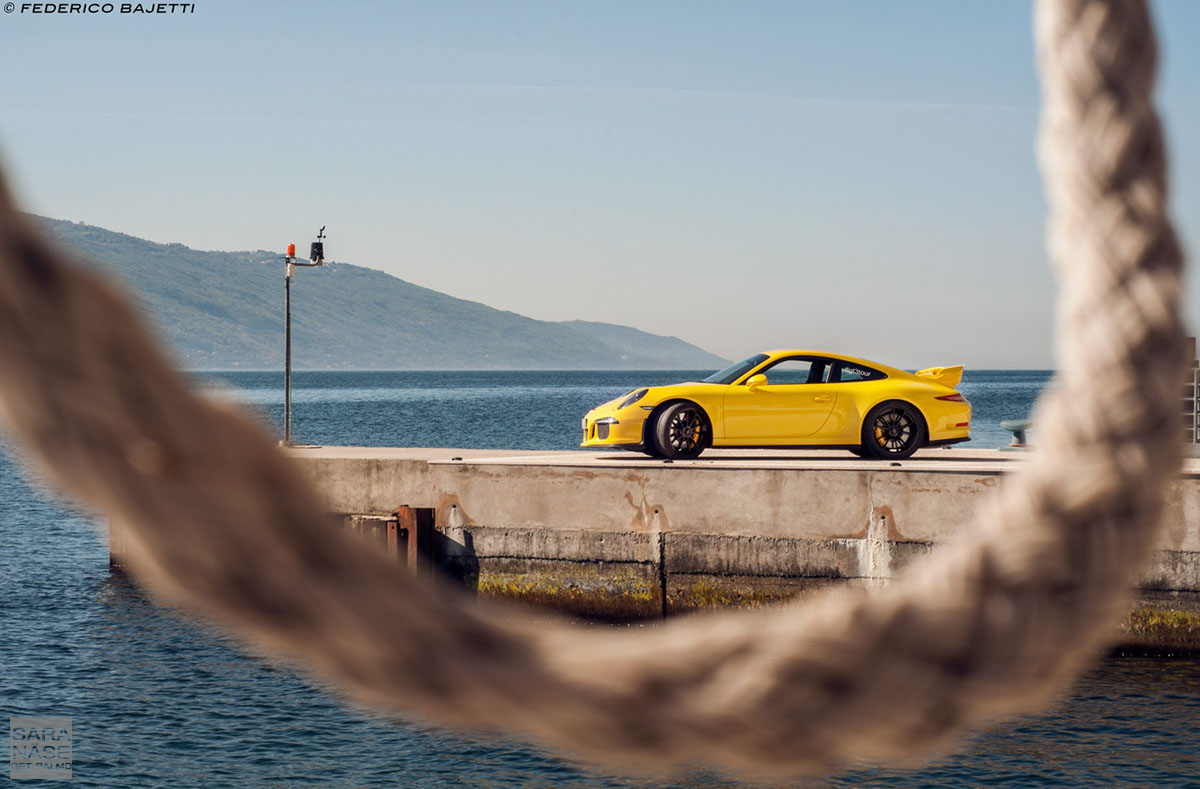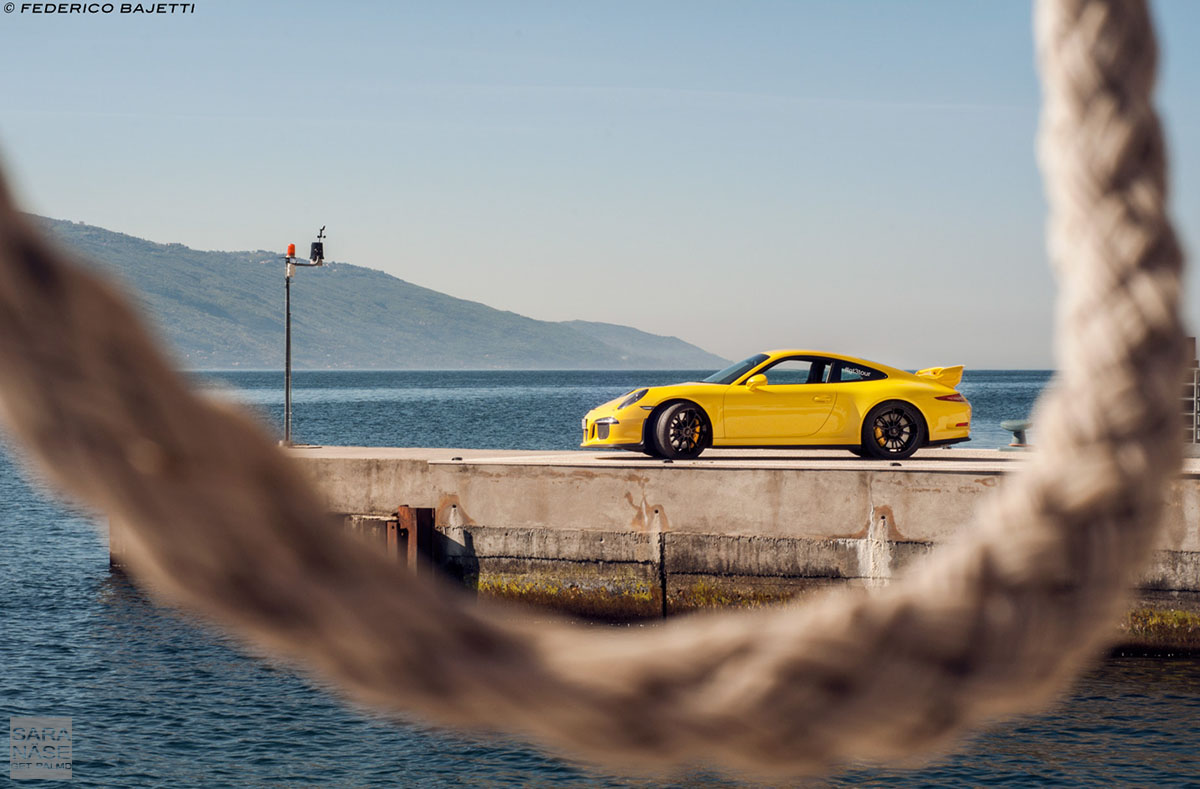 But my first time turned out to be with a racing yellow Porsche 991 GT3 and it was heaven on earth. Not as the perfect driving road, you can not go very fast on a tiny road like that, but as a photo location and as a place to admire Lake Garda from it is heavenly. I returned with a Nissan GT-R some weeks later just because I could not stay away from that place.
To quote the website, "If you plan to drive this spectacular road you should ask yourself, if you have sufficient driving skills and that you know exactly how wide your car is. You should be prepared for driving backwards on a narrow winding mountain road in search of a wide enough space to enable oncoming traffic to pass.". This is exactly the case with Strada della Forra. It is extremely narrow – I met a bus in a tunnel, reversed out, tried to find enough space on my right or even left to squeeze in a "small" GT3 so it could pass. You might have enough space where you are at, or you might have to reverse quite much. Unfortunately it is a pretty busy road because it is the only road up to some towns so locals (and tourists) have to use it. Once you reach the top I suggest you stop for a coffee break at Hotel Paradiso – Terrazza del Brivido in Tremosine sul Garda (marked as the end destination in the map at end of this post, address is Viale Europa 18). Views to die for from their terrace…!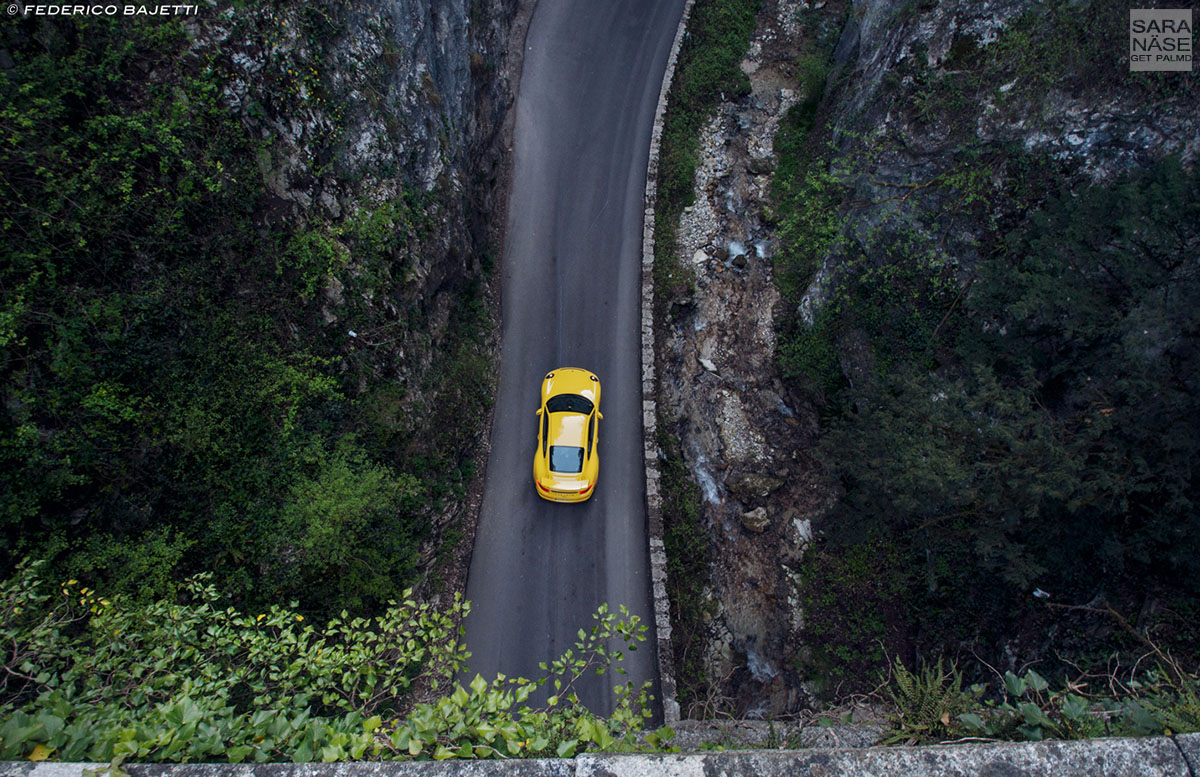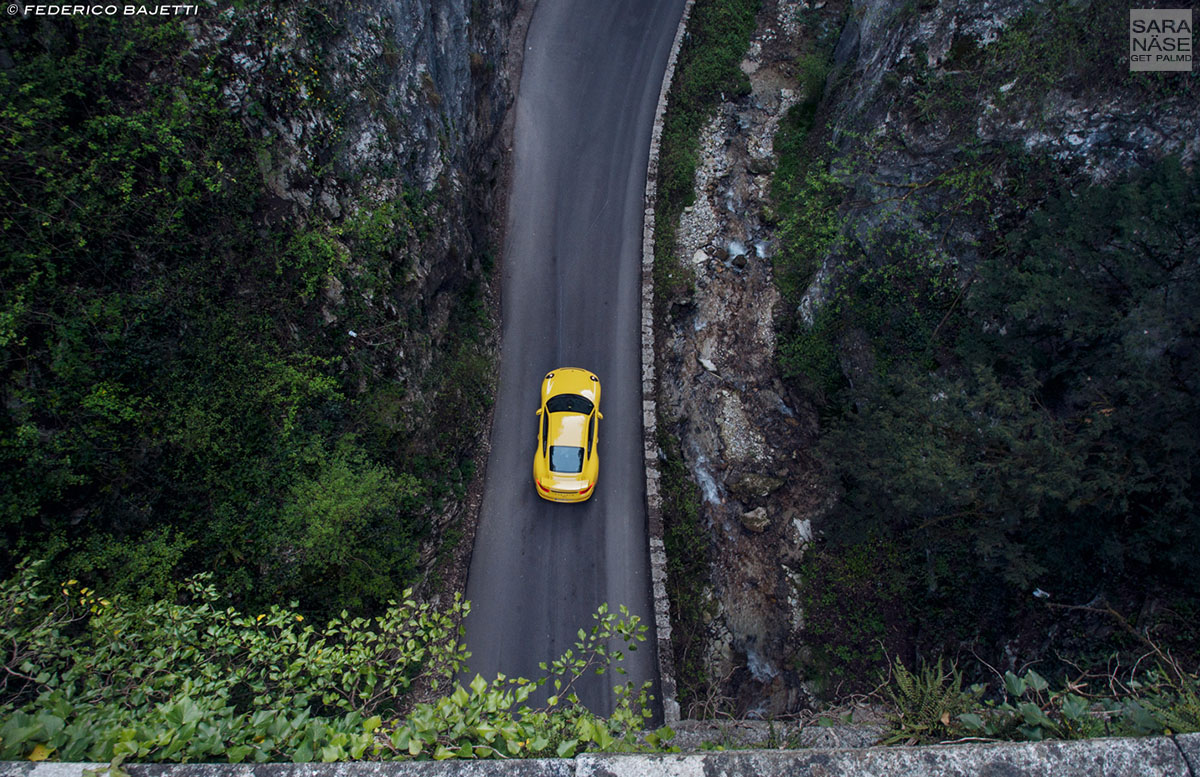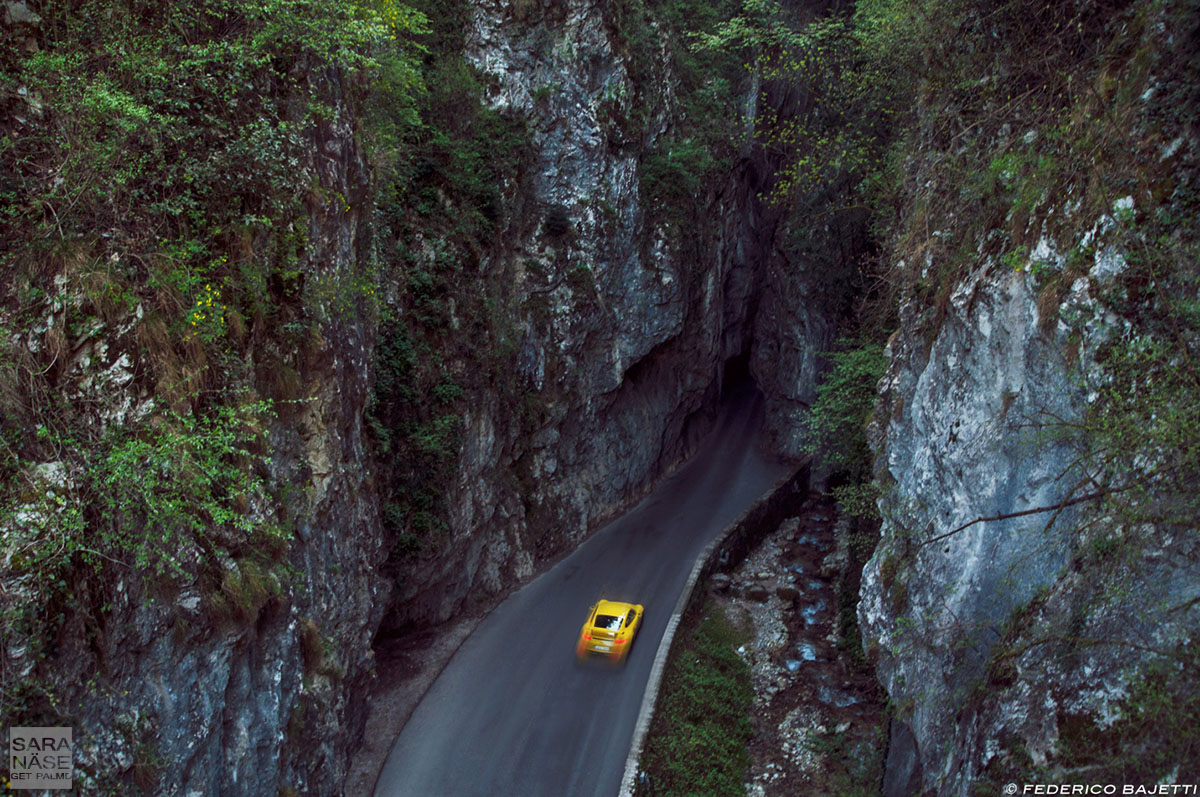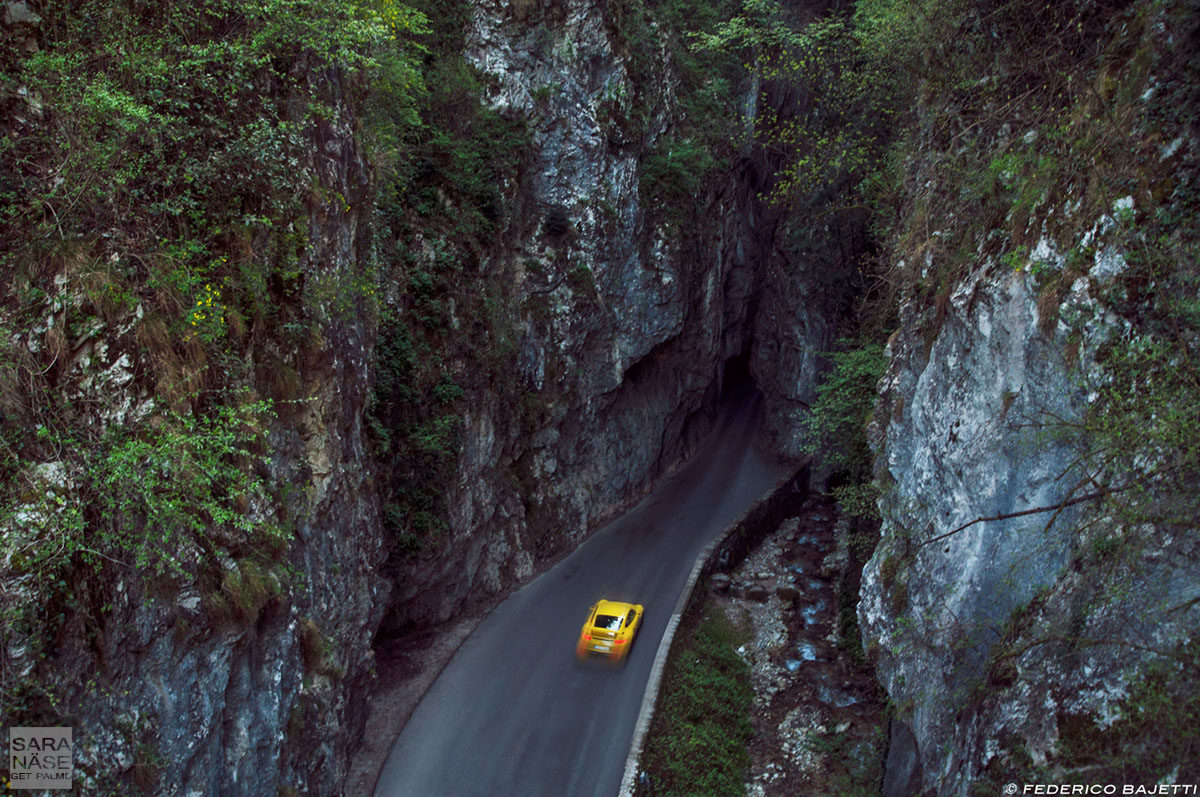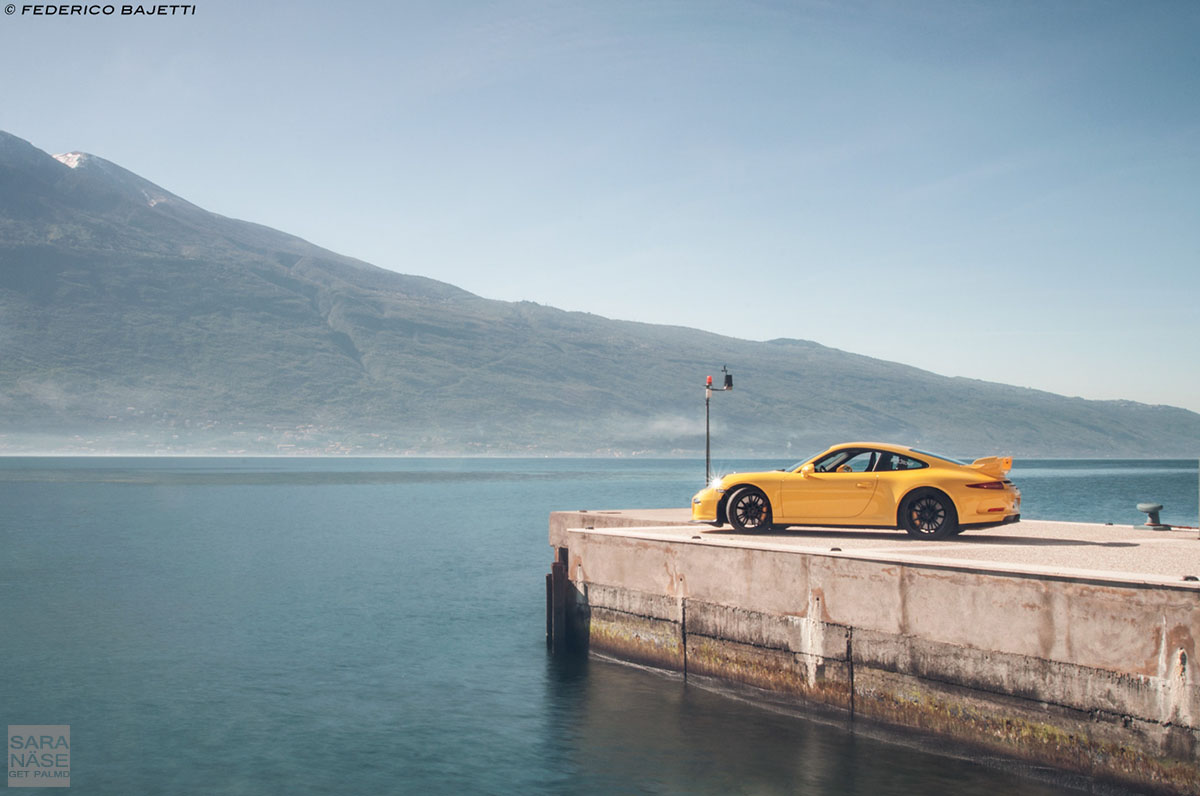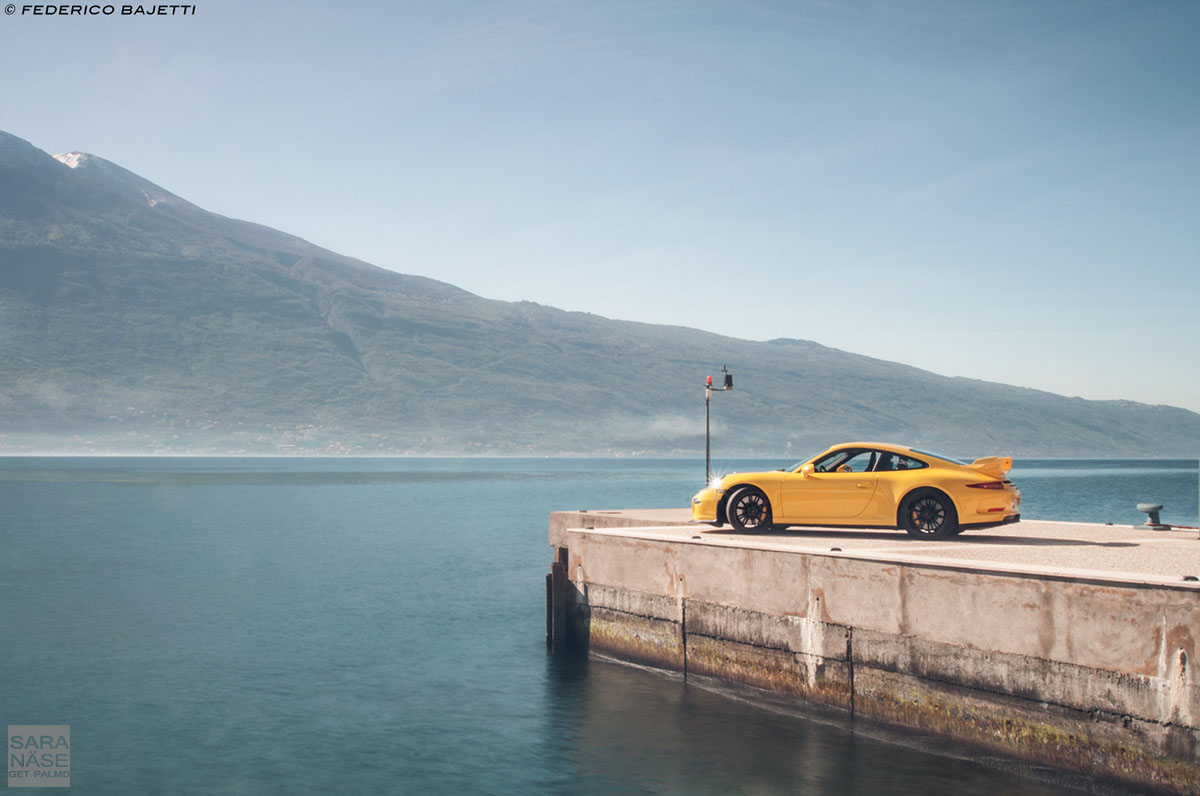 Picture perfect road – and a very talented photographer. Thank you Federico for amazing shots, these are incredible!
If you need a photographer in Italy you can contact Federico, who is based in Brescia/Lake Garda area, by email federico.bajetti [at] gmail.com. I can highly recommend him!