One of the reasons why I love road trips more than just doing regular 1-2 week test drives is that on road trips I am able to create a day by day photo journey. There is something very special about finding those beautiful photo locations every day in different regions. It is also a challenge of course, because if the plan is to each day get good photos it means you have to plan the route carefully. I always try to include at least one scenic road per day, something that I have looked up in advance and know should work as a photo location.
On day twelve I had several great roads on the list. First one I was driving up on was Col du Tourmalet 2115m and it turned out to be a jackpot. I left the hotel quite early so got a beautiful morning sunshine on the pass. If you have time and interest, book a room at the astronomical observatory on top of Pic du Midi de Bigorre 2877m. Have a look at the photos on their website and you can see why. There are not many places in Europe where you can wake up to a view like that! Unfortunately it was fully booked for the night I was there, otherwise it would definitely have been on my to-do list. But now I have an excellent reason to return of course.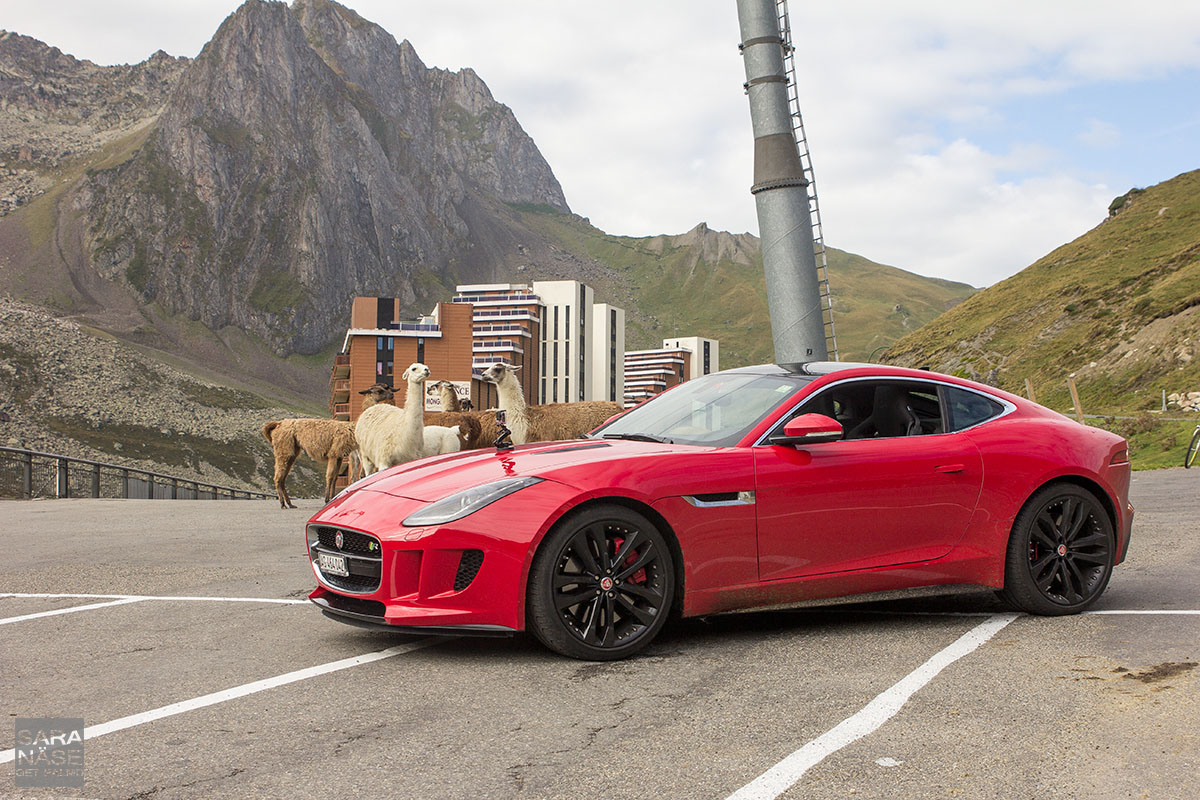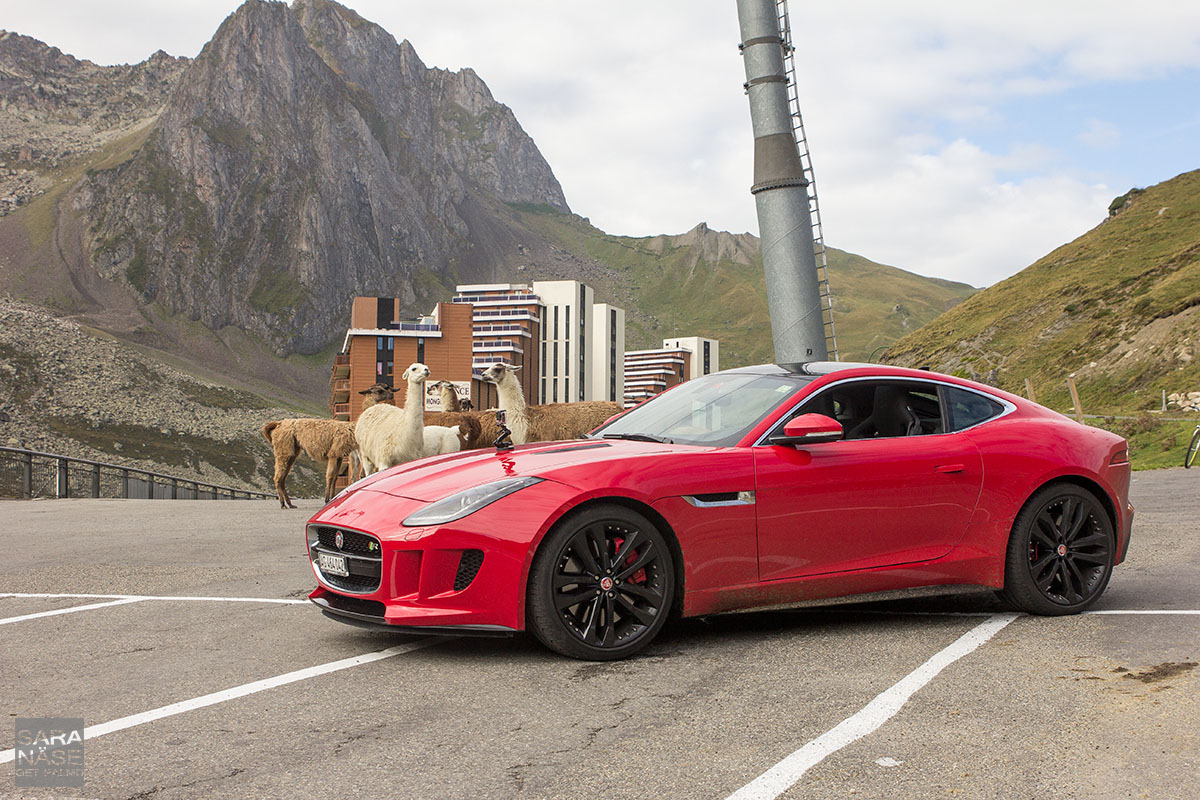 When I started the descent from the summit I saw a lot of photo potential in this one corner close to the top. Enough potential to make a quick decision to park the car right there and run up on a hill to shoot some photos. I would never do that on a pass with a lot of traffic but that morning Col du Tourmalet felt as abandoned as a pass can feel. When I sat there on the grass looking down at the curves of the Jaguar F-Type Coupe R from above I had no regrets – that car has a roofline to die for. Rarely you are in places where you can look down at your car from above, but with the F-Type Coupe you wish these opportunities would come more often. The contrast between the red paint and that black panoramic glass roof is breathtaking – Jaguar design director Ian Callum did a good job!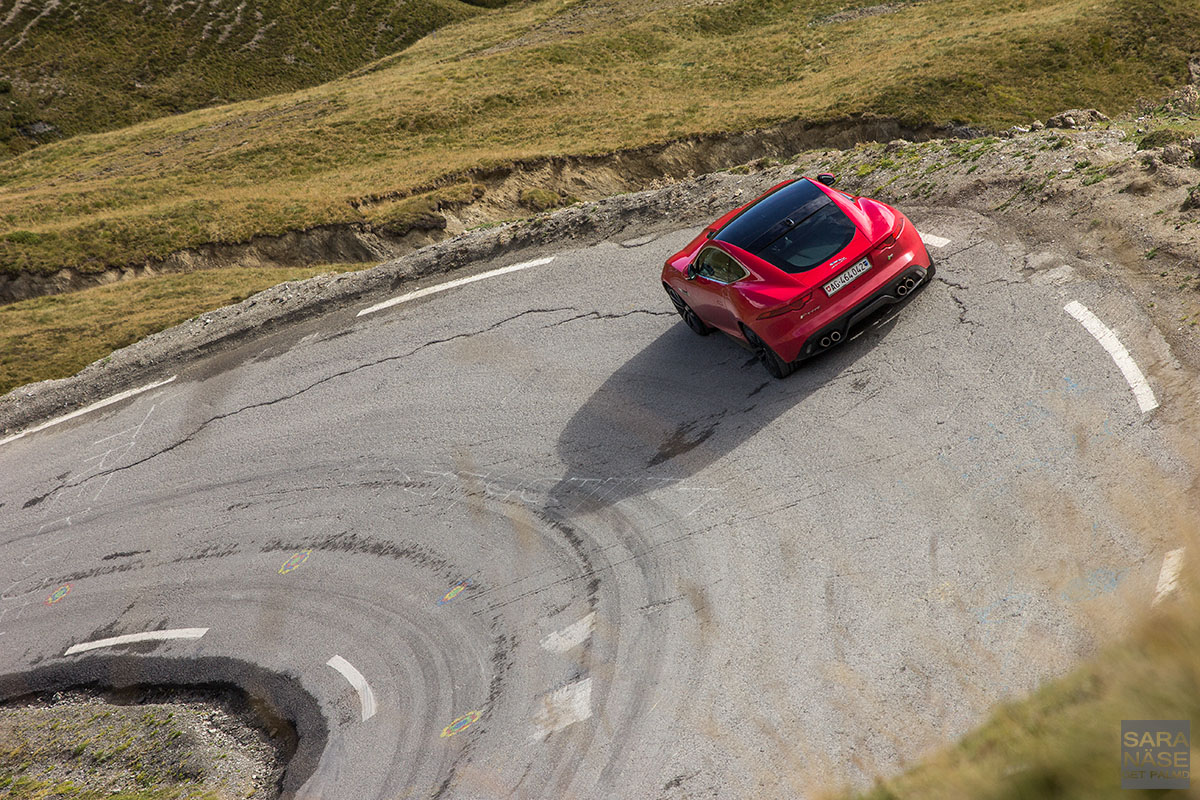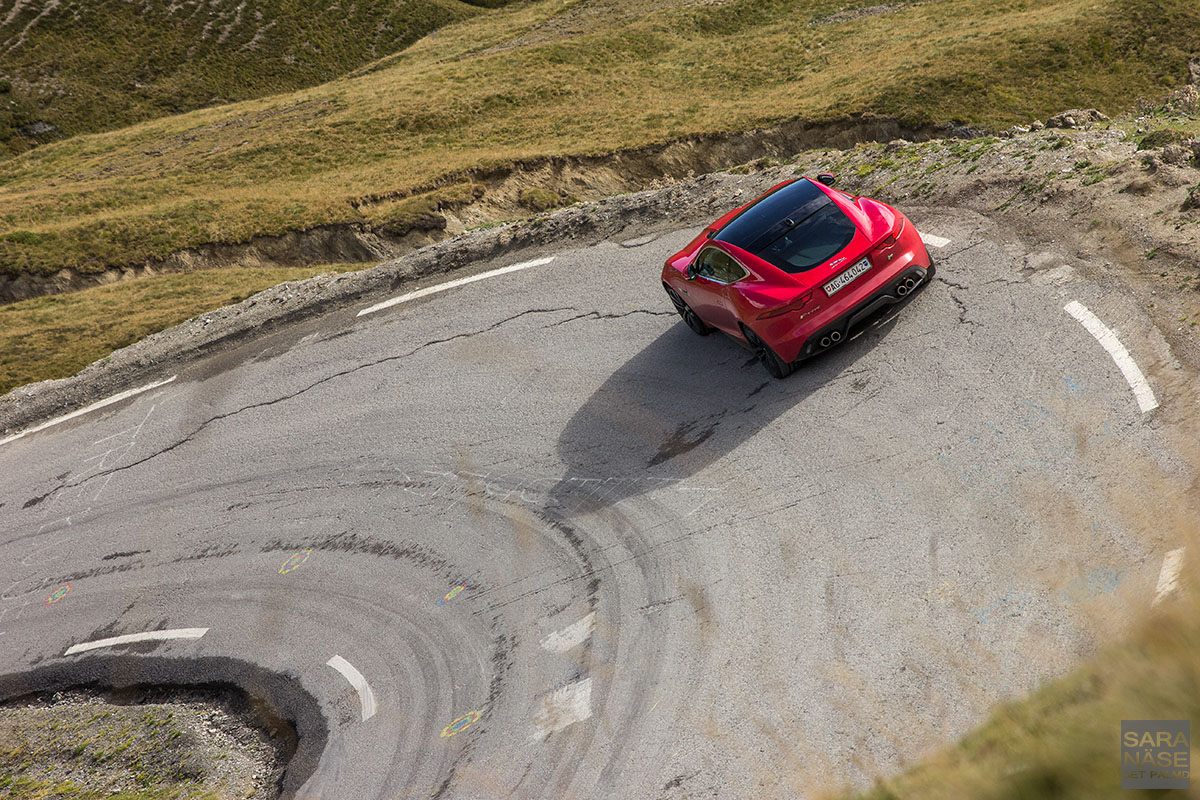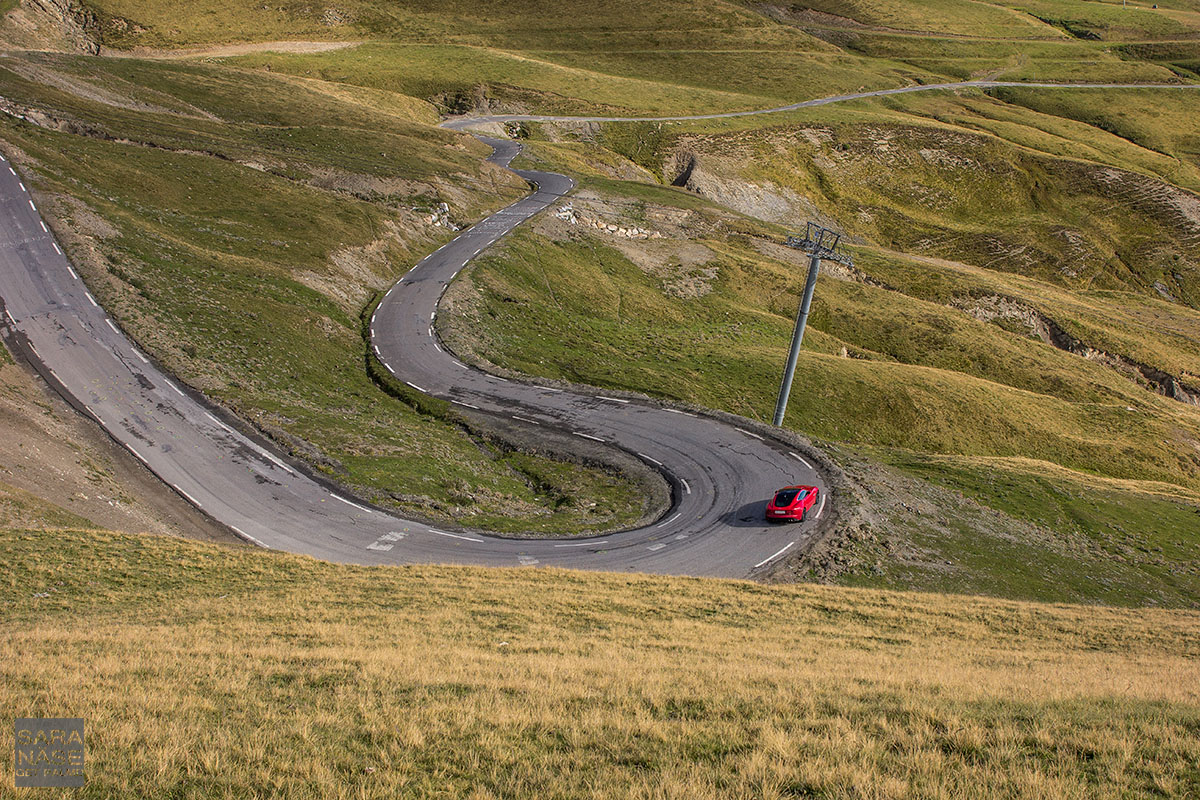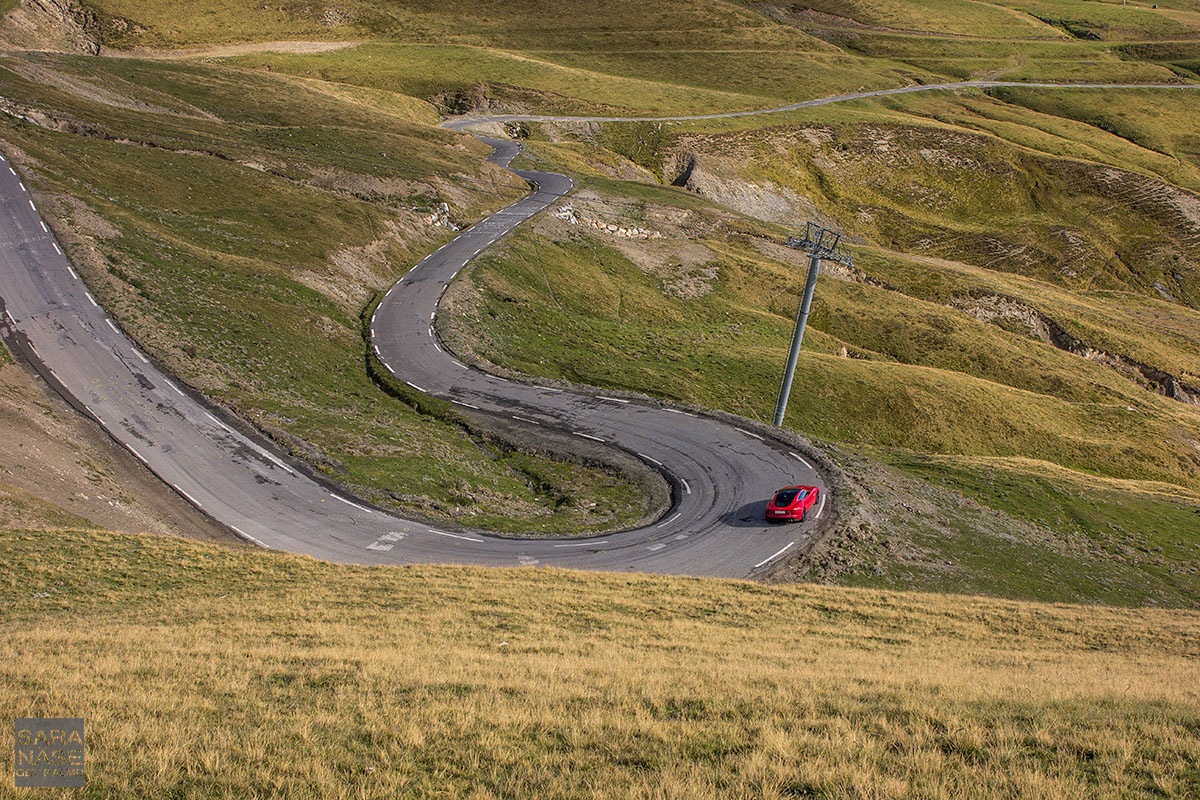 When I was back in the driver's seat again, in my mind thinking anything after this is a bonus because that corner shot was everything I could have asked for, there was an even bigger surprise behind the next corner. Horses by the side of the road. Maybe they were wild, or maybe someone owns them but they just have free access to the mountains and the roads. However the photographer in me again saw a photo opportunity. I stopped the car by the side of the road with a white horse standing in the background, turned off the engine and walked out to shoot a photo. My vision was to get the photo of the F-Type in the front and the horse standing in the background. Got that photo – done.
Before I even made an attempt to return to the car the white horse walked up to it.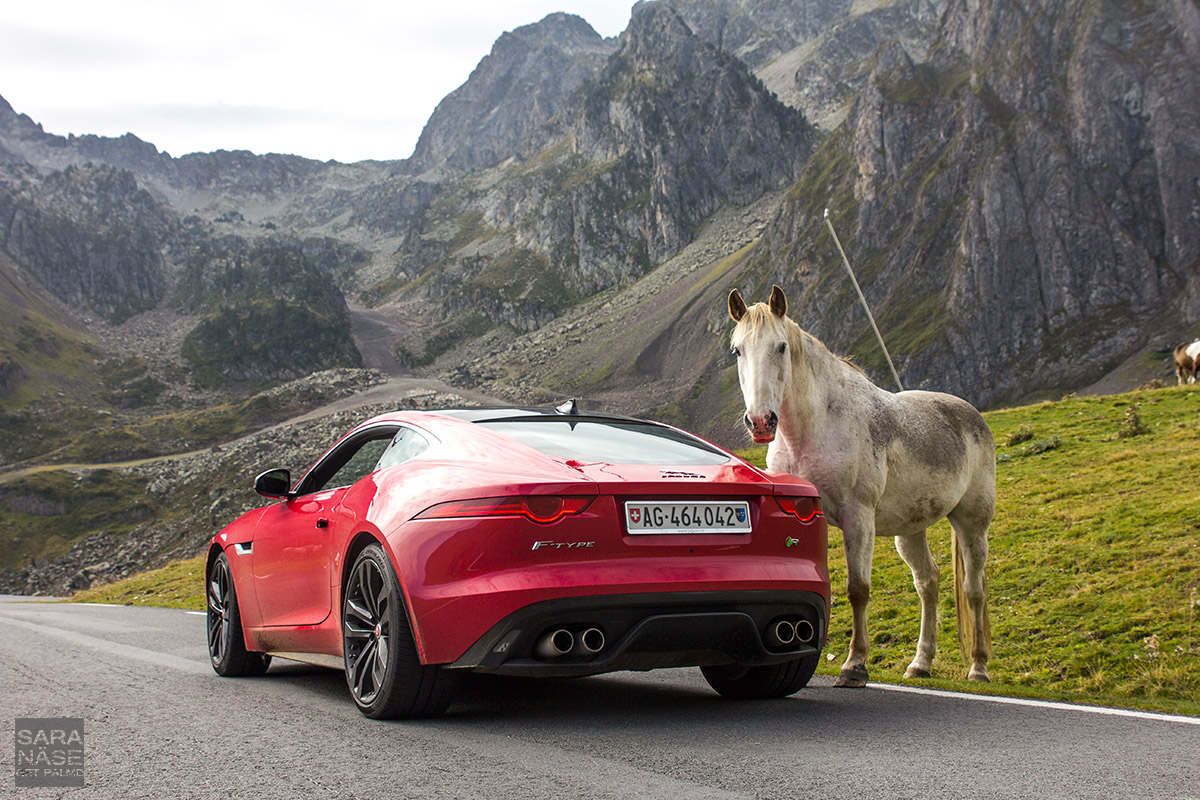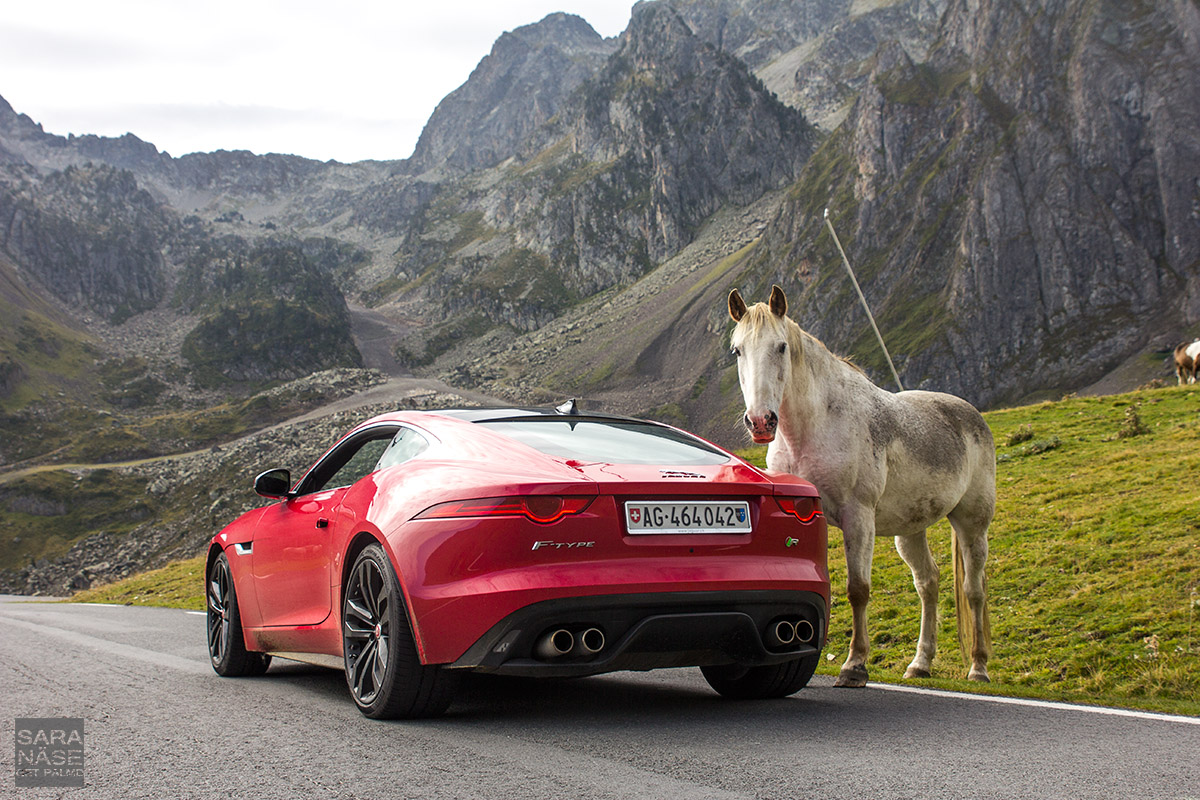 I still love my shot in the earlier corner but when I look at these photos of the Jaguar F-Type meeting what could have been a wild horse on a beautiful mountain pass in France it feels like not much can beat that timing and I wonder if I ever will experience a moment like this again. Incredible luck! Incredible horse!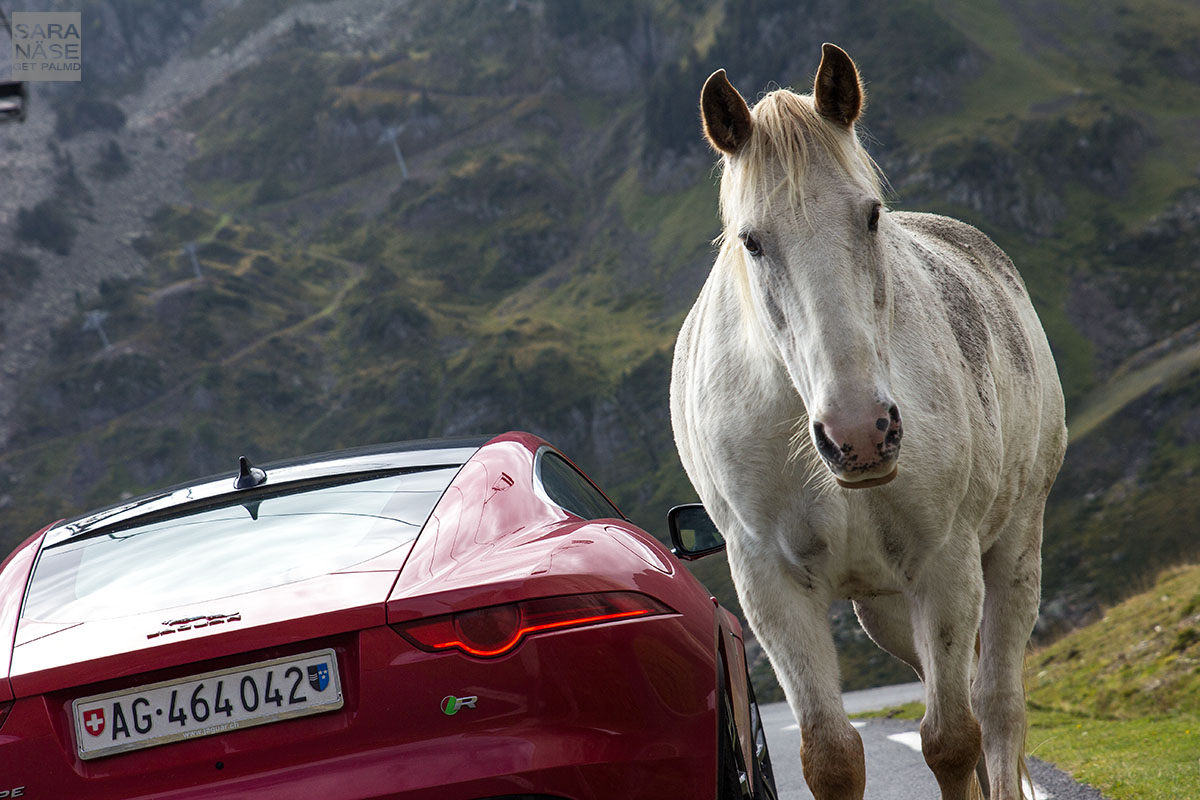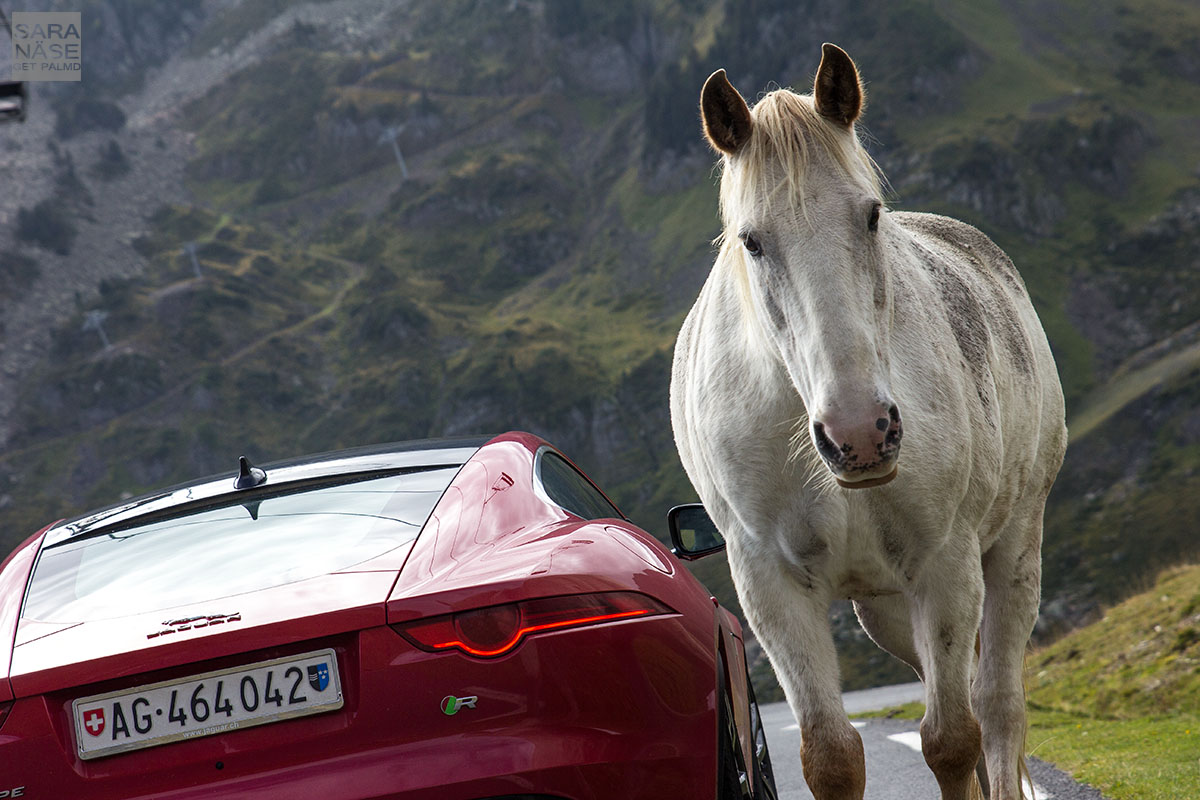 Col de Peyresourde 1569m
, which is an absolutely beautiful road as well. Between Col du Tourmalet and Col de Peyresourde you will drive a pass called
Col d'Aspin 1489m
.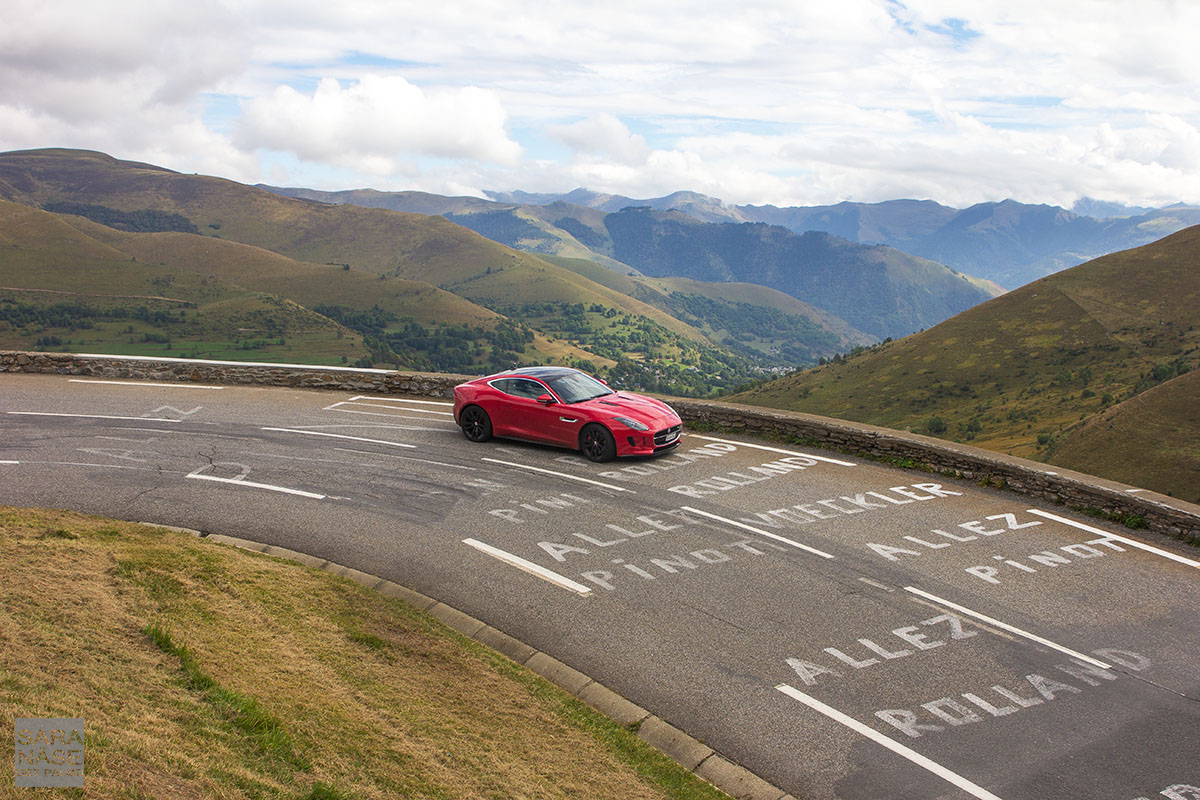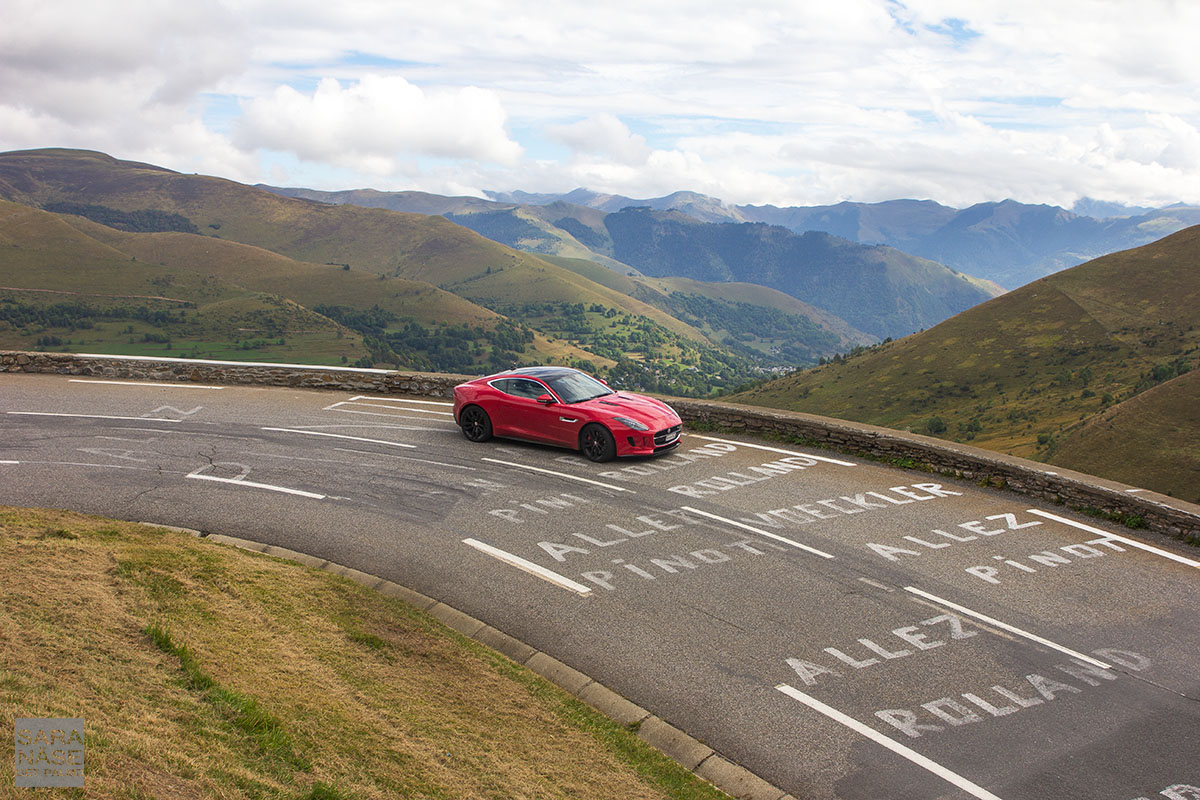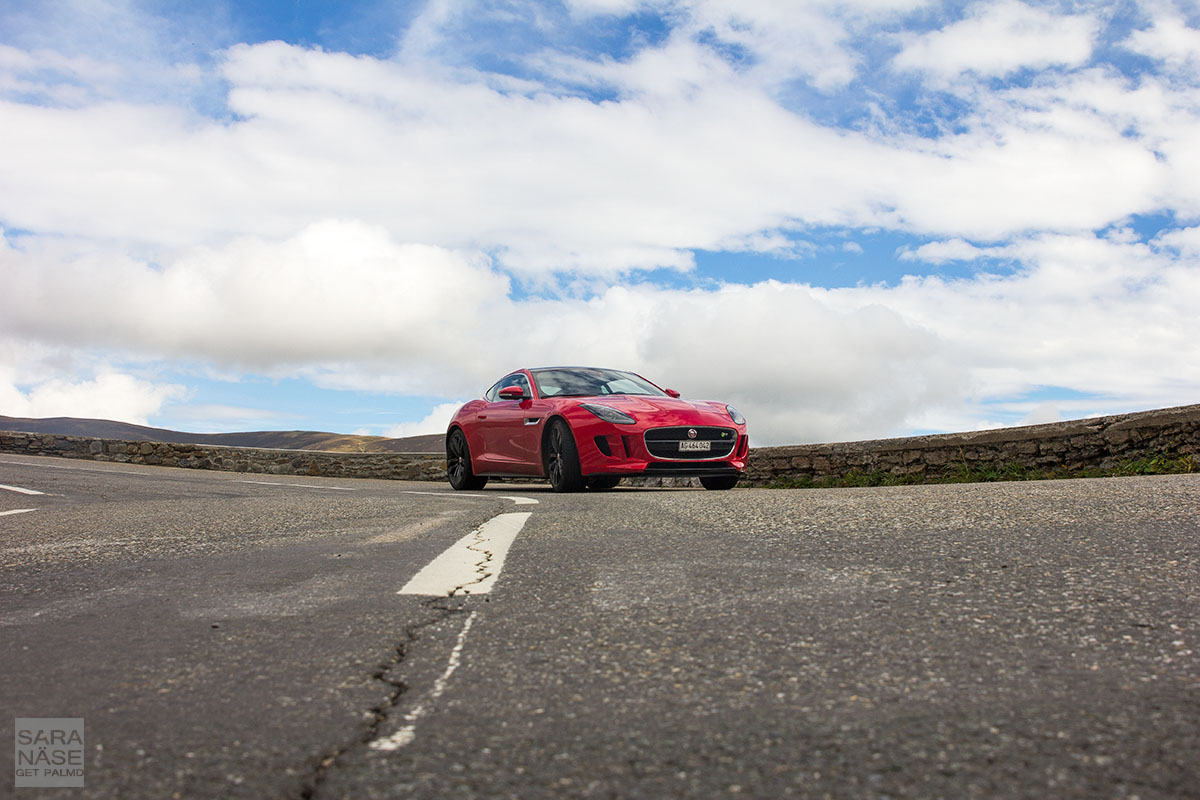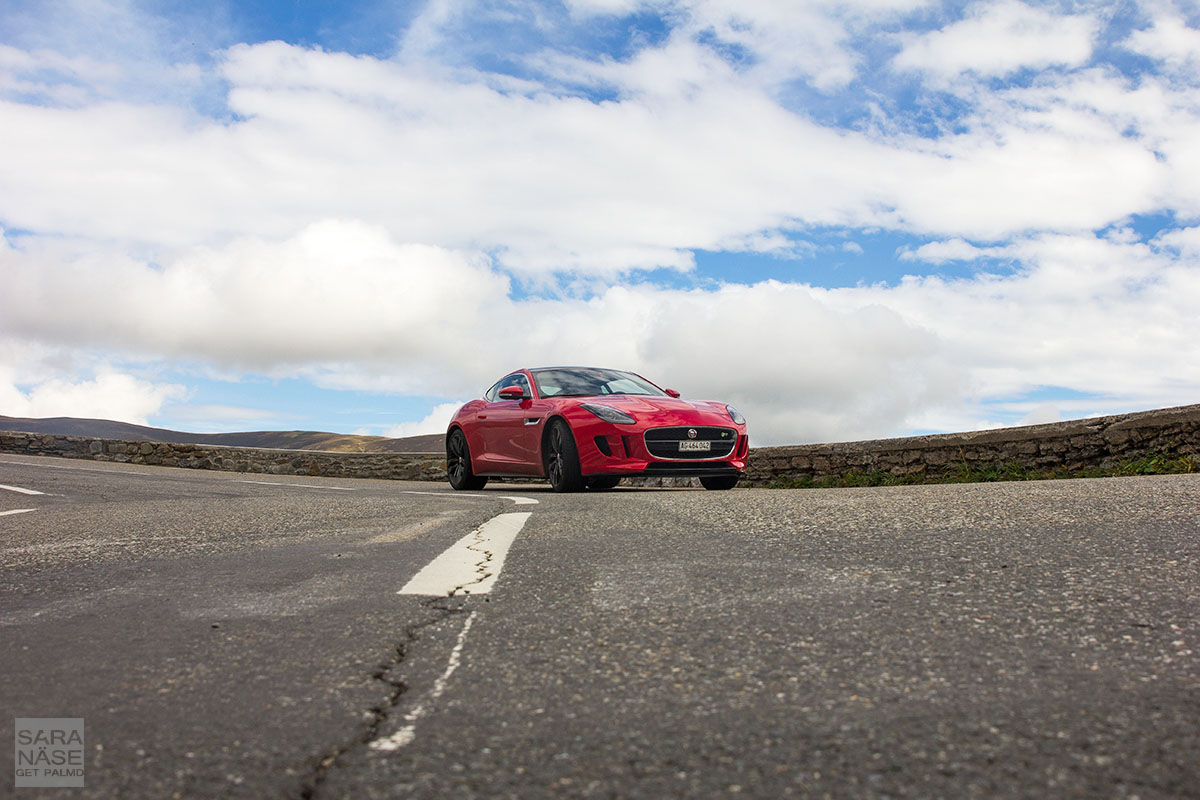 But my favourite drive must have been up to Superbagnères 1800m. It is a ski resort which of course does not have much going on late autumn (the picturesque "Grand Hôtel" Les Villages Clubs du Soleil Superbagnères at the top is open in the summer from end of June to end of August, and for ski season from December to end of March), so again I had the privilege to enjoy the landscapes nearly alone with a Jaguar F-Type. During an 18,5 km climb from Bagnères-de-Luchon you have an average gradient of 6.3% and some short stretches in excess of 10%. Beautiful views and a highly recommended driving road!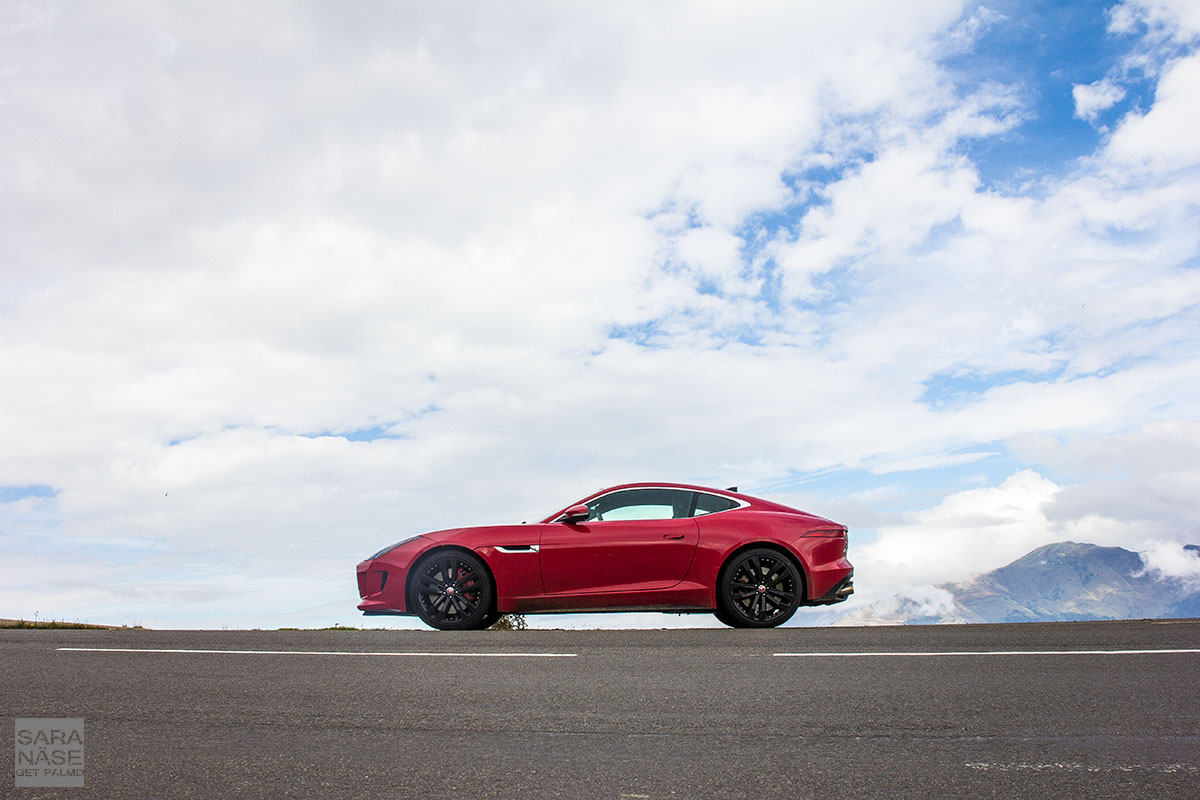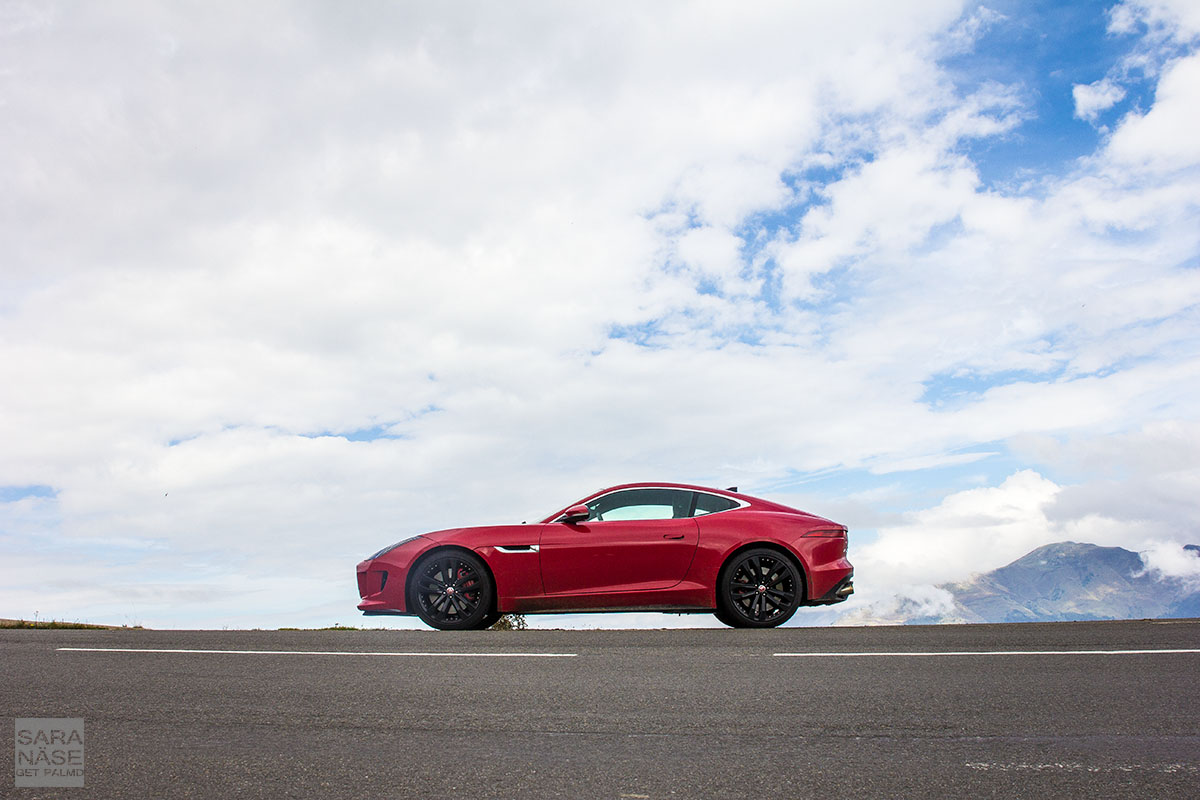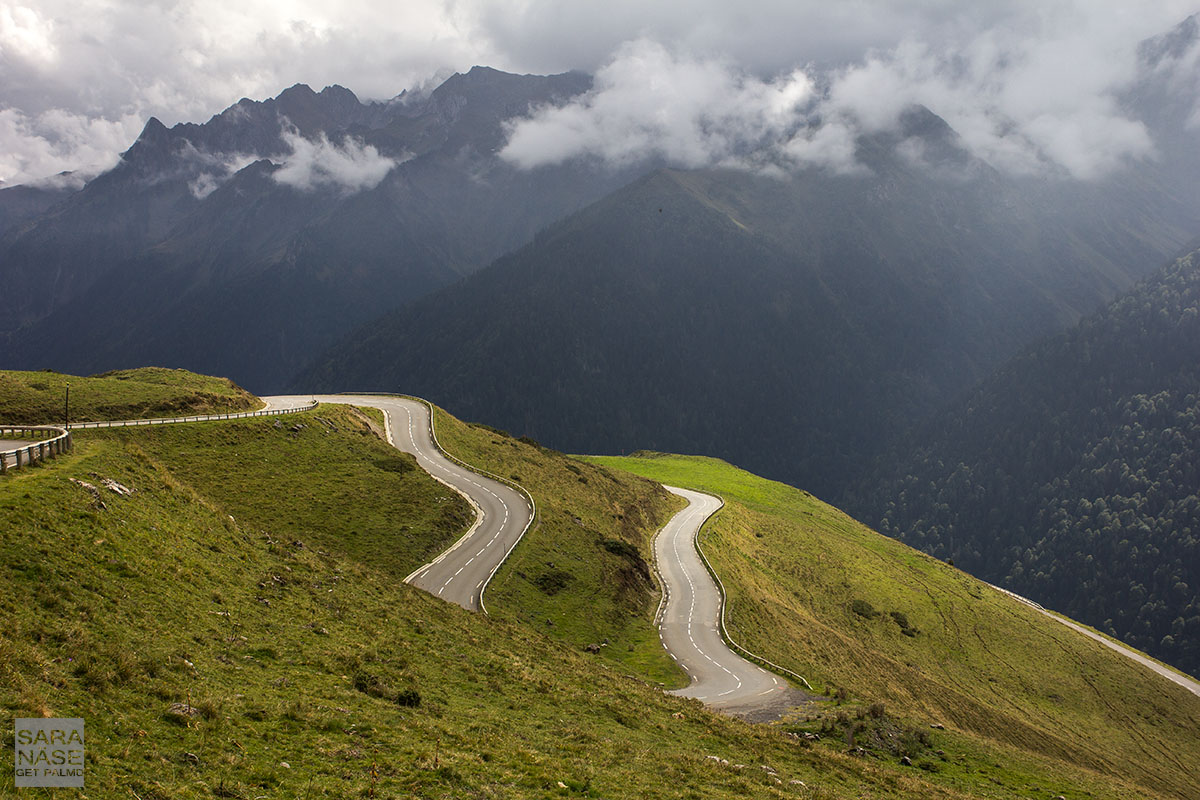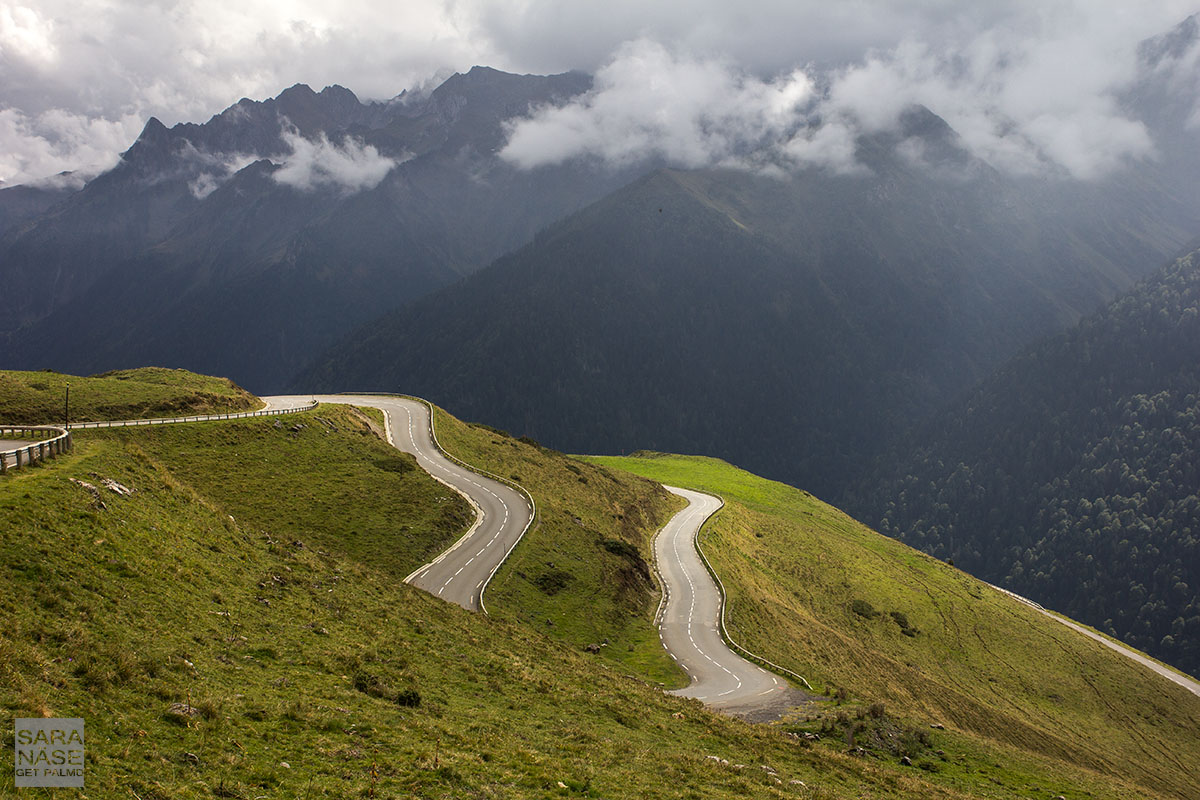 If you need a good dose of famous French Tour de France passes and some of the best driving roads in the Pyrenees, this is the drive you need to do. Because I was a bit tight on time I ended the day in Carcassonne, but if I would go again I would include some roads in the Arìege region of France. Port de Pailherès is supposed to be a pretty nice one – perhaps take that one towards Perpignan instead of going up on the highway. Why not include Andorra also if you anywhere are in the region, there are surprisingly many supercars in that tiny country and also if you want to stay in luxury hotels Andorra is the place to go to. Finding four or five star luxury hotels in the Pyrenees mountains is close to impossible.
But luxury in the Pyrenees mountains is not to wake up in Egyptian cotton sheets, luxury is to wake up to an astonishing view in the mountains.