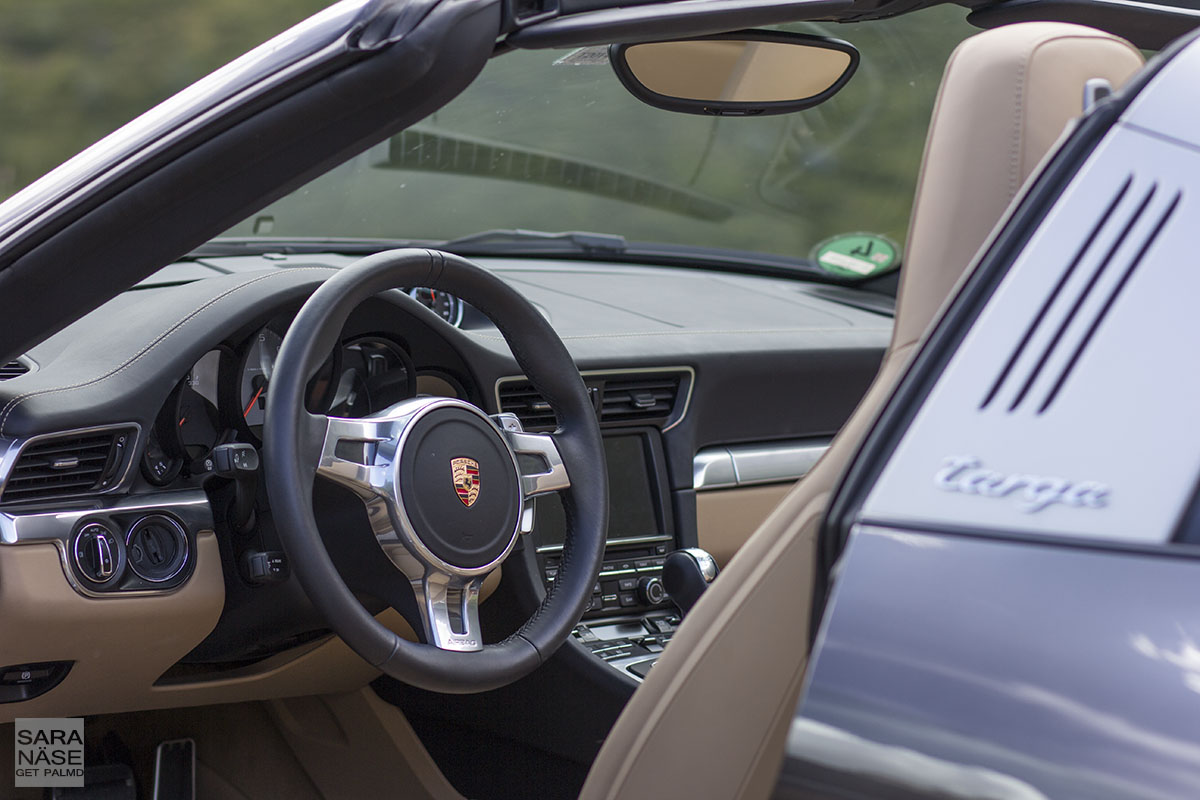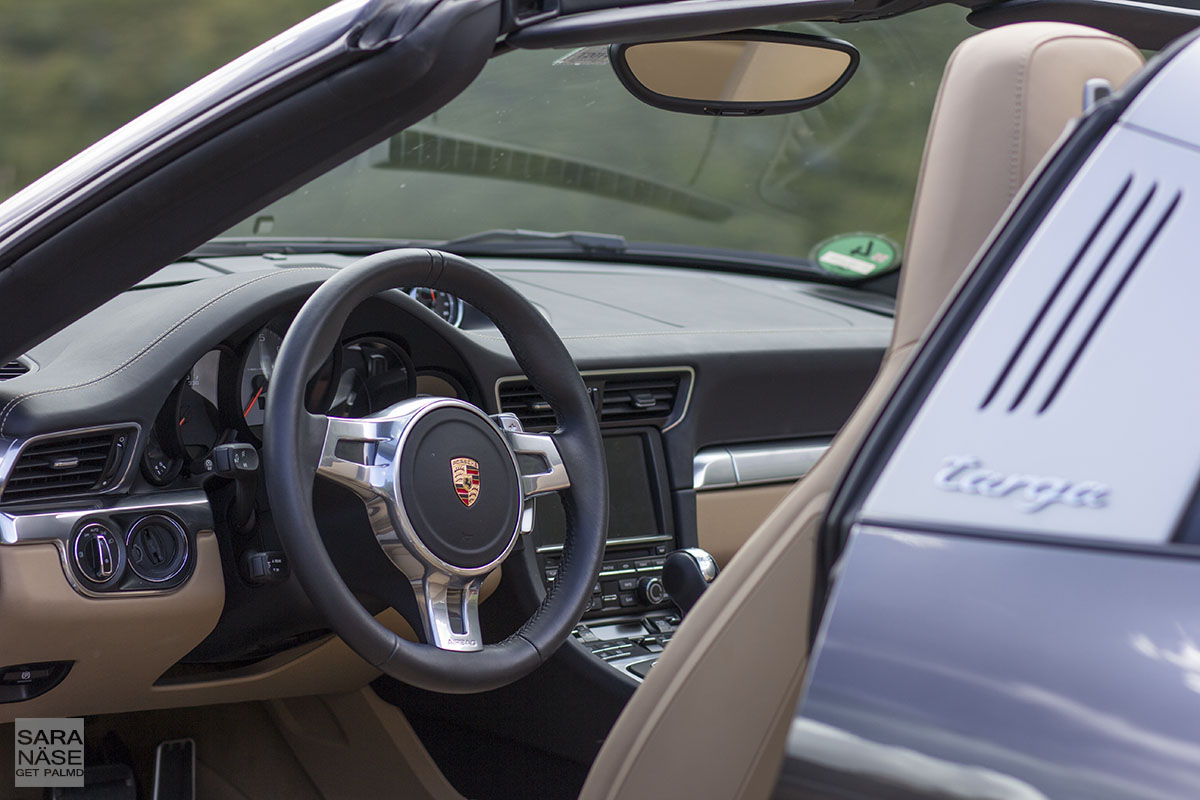 A few photos of the 2014 Porsche 911 Targa 4S (991) interior that in this car was Black/Luxor Beige leather. I have read in some reviews that people complain that the boot capacity is not big enough in this car. You have 125L under the bonnet. I had the car for five days (1 person… woman), and I did not even fill up that space! Not sure what people transport in their cars but do you really need more in a Porsche… No. You have even more space in the small rear seats (not that suitable for people passengers to be honest, I have traveled in the backseats of a Porsche and it is not comfortable with that little leg room, but at least the rear seats are suitable for bags).
So no, I do not think there is a lack of space in this car. Transported everything I needed it to transport, no problem to do a 5 day road trip, would not be a problem to do a 2 week road trip either. And I could even have a passenger and their bags.
Interior quality? Beautiful. Hard to dislike the quality and finish inside German premium cars, they know what they are doing!
Two last photos Porsche press photos