When I did the last route planning for the final Porsche 911 Targa 4S drive that would take us back to Stuttgart, from the hotel Fürstenhaus Am Achensee where I stayed the last night, I browsed around the internet looking for nice mountain roads to try in Austria. My final choice for the last drive was that I decided to try Silvretta High Alpine Road (website) because it was mostly on the route and did not add too much extra to an already long drive ahead.
I drove SIlvretta High Alpine Road – known as Silvretta Hochalpenstrasse in German – from Montafon 1051m to Galtür 1584 m – the top of the mountain pass before Galtür, Bielerhöhe, is at 2032m. 34 gorgeous corners. This is a toll road and the price for a car is €15. But like Grossglockner and some other Austrian mountain roads with a fee, you get what you pay for. Mountain roads in excellent well maintained condition!
Austria has a lot of these "hidden diamond" roads. With this I mean that while many know they exist and drive them, some incredible Austrian roads are often forgotten when people list for example "Top 10 roads in Europe". Silvretta High Alpine Road has amazing scenery. The colour of Vermuntstausee is breathtaking, it really is a green as it looks like in the photos. One part of the road, the one with a lot of tight hairpin corners, has a picture perfect view over a green valley surrounded by high mountains (see below). The road surface is in perfect condition. There were a few roadworks going on when I was there and I believe the whole 22,3 km stretch of road has almost as new asphalt now. Silvretta High ALpine Road is one of my new favourite roads in Austria and although it is not as dramatic as the Grossglocker High Alpine Road I also drove with the Porsche, it still is a road I recommend to experience.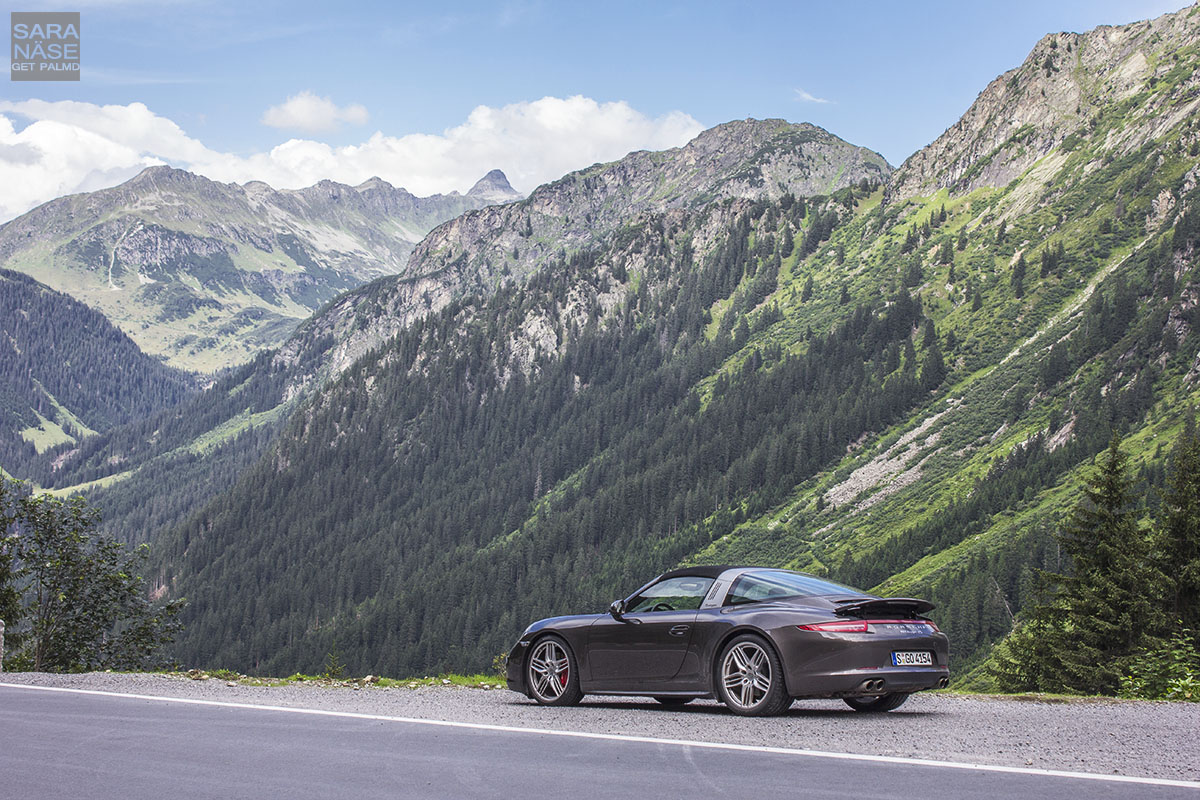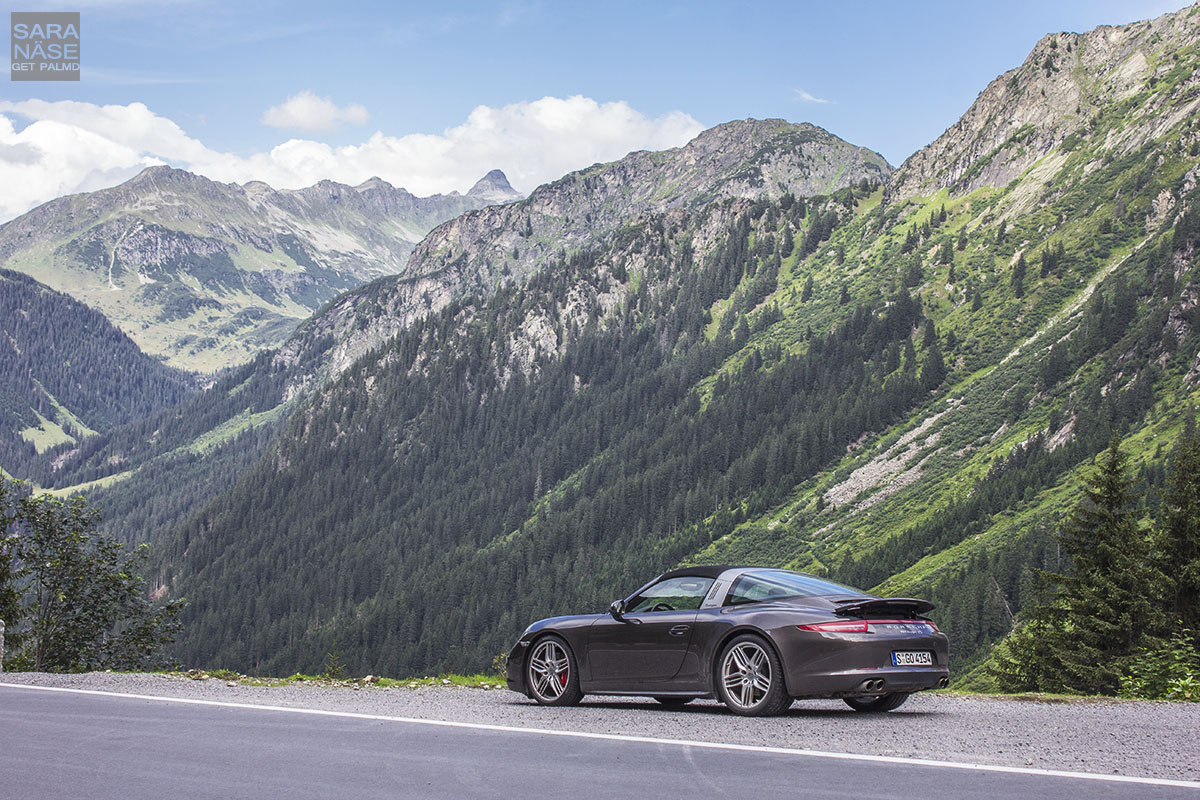 I have a short video I need to edit when I have time, so I will post more about my impressions of the car once I publish it. But right now I would have a hard time to think of any other car I have driven that corners as good as the Porsche and gives you the same kind of confident to push the car more. If I wanted the best car to drive really fast on any tight mountain pass you can think of, I would get a Porsche. It is incredible – sticks to the road and I know I have done some corners at speeds I would definitely not be confident to try with any other car. The only thing that will slow you down is the ground clearance of the 991, it is quite low on some roads – but never ever does it feel like this car lacks power on public roads. You can not really be unhappy with it, it might not be the meanest Porsche out there but it is an excellent Porsche.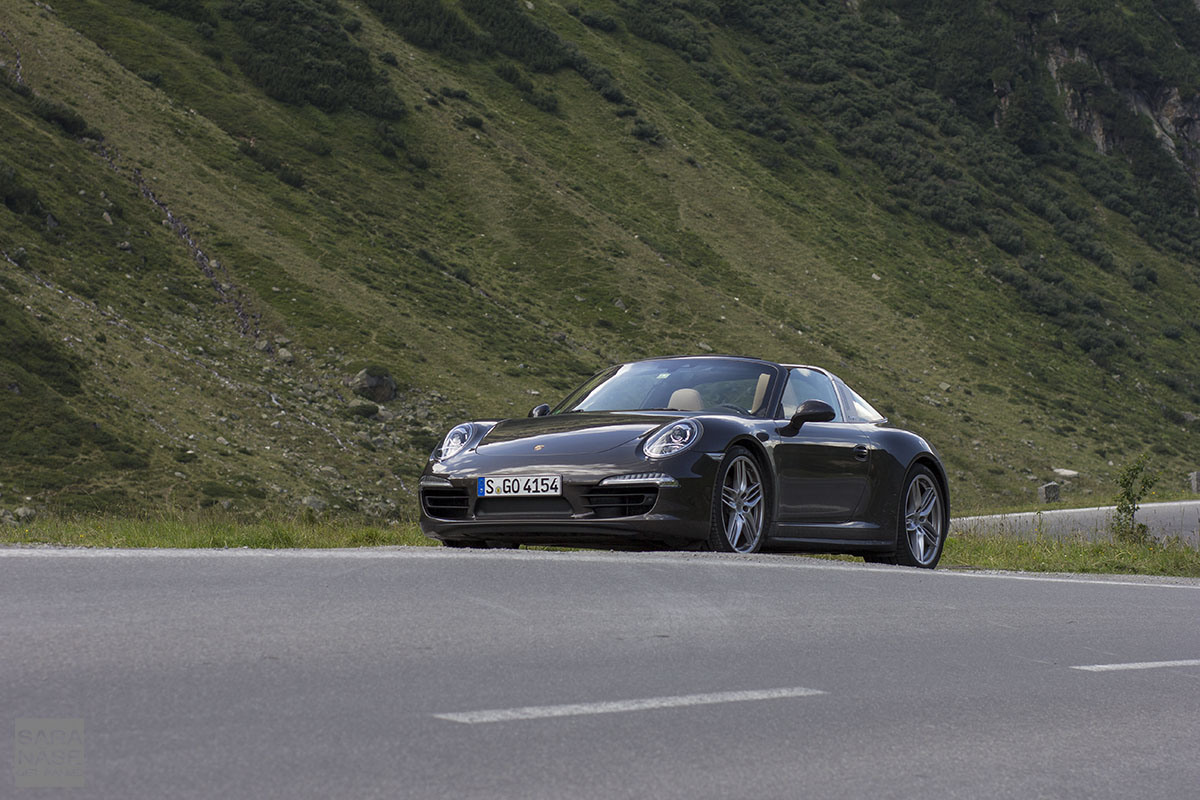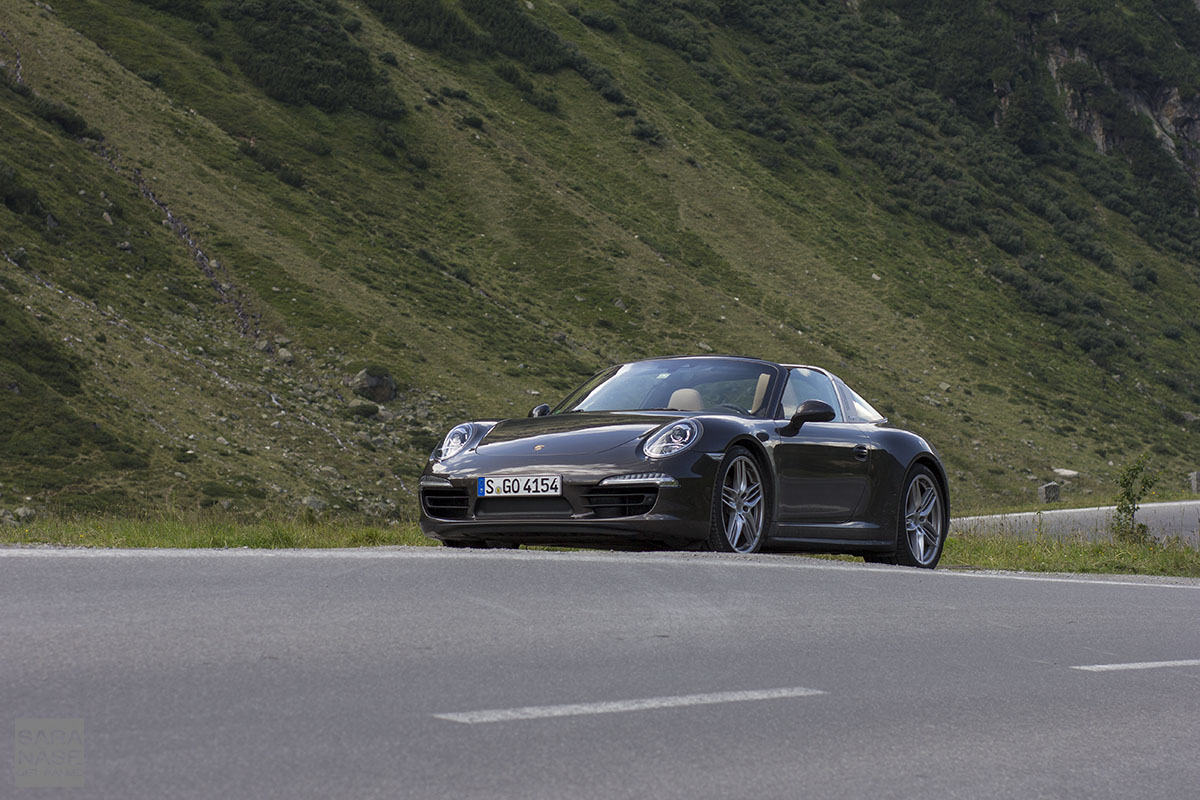 But as much as I love the fact that this is a Porsche with a feel of a cabriolet but looks so much better than a Porsche convertible, I would not buy this exact model. For the same price I could get the Carrera 4 GTS, add a little more and I could get the GT3, go crazy with a higher budget and I could get a Turbo S… I know high performance is not always everything, but if you get more power for nearly the same price and if I personally had to make the choice (luckily I will not have this problem, too expensive cars…), I value insane driving pleasure more than I value the wind in my hair and the sunrays in my face. So it of course depends what the buyer wants. If they are not heading up to the top of Stelvio trying to reach racing speeds, but instead are just looking for a nice daily driver and an excellent choice for the sunny summer days, this is a strong candidate. I also believe the 911 (991) Targa will become a future classic, it looks so stunning!
A car I honestly have nothing bad to say about, it was that nice. And it made me understand even better why people love Porsches. True driver's cars.