Friday morning, 5th of September, I drove to Nissan Switzerland to pick up a new road trip ride. A Nissan 370Z Nismo.
It was a tired girl who was not completely recovered from the Barcelona trip that got there. I had my moments driving to Nissan that morning when I was almost regretting I had a booked a car immediately after another trip. But then I saw the car there in the car park. Signed a paper, got the keys. Moved over my bags from the MINI to the Nismo. And when I pressed that start button, typed in Col du Grand St. Bernard in the navigation and rolled out on the highway all signs of tiredness were gone.
After only a few minutes in the car I already knew we would have an epic journey together.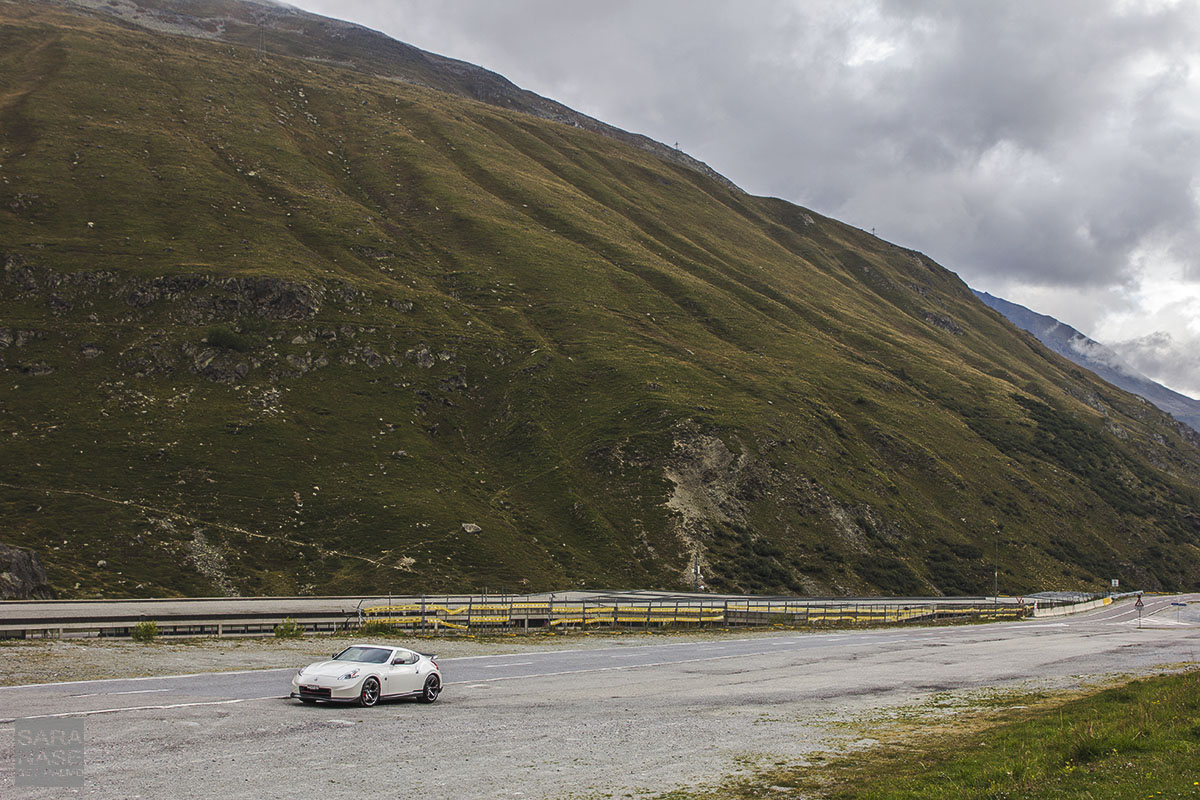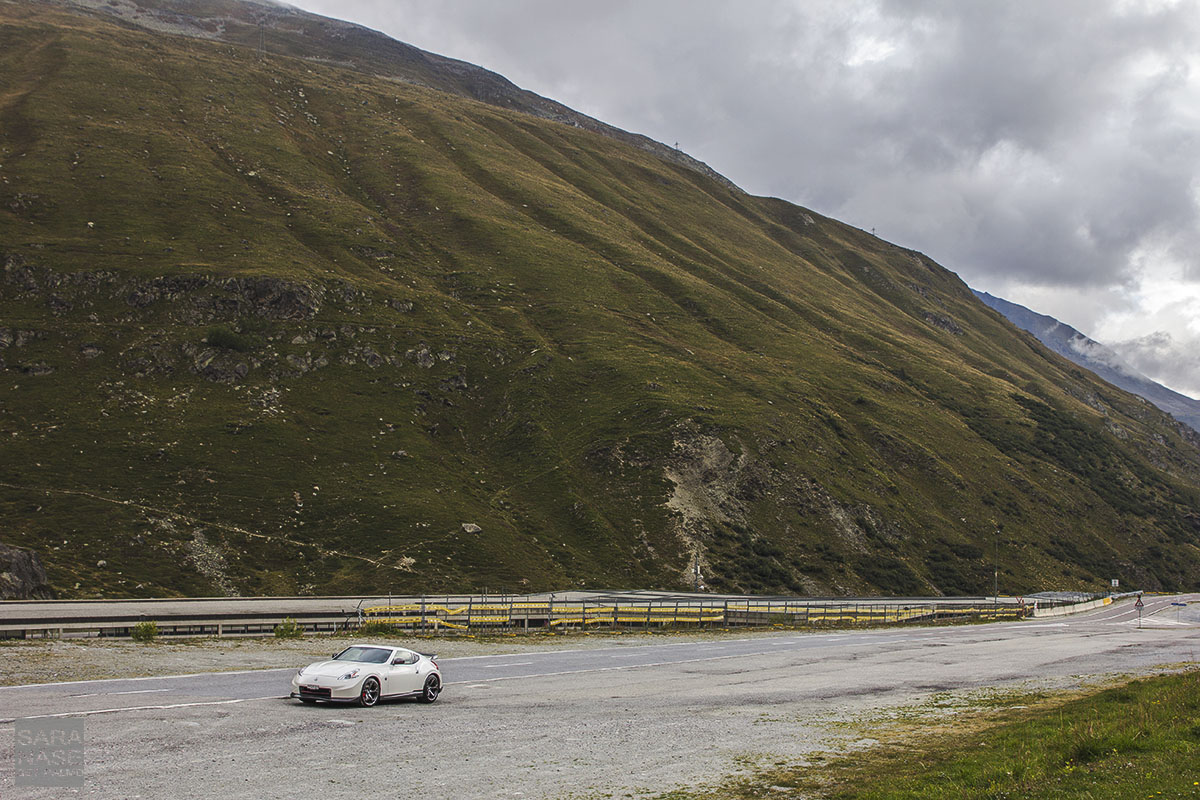 Before this trip I read some reviews about the Nissan 370Z Nismo. It it always interesting to hear what other people have to say about the car before you drive it yourself. There were a few things people have pointed out that I agree with. For example the lack of a digital speedometer can be quite annoying in a country like Switzerland, that in a nutshell could be described as a country where many spend more time looking at their speedo than following the traffic. Probably the only country in the world where you definitely get a fine for going 1 km/h over the speed limit, if you get caught. But there are of course many old cars without a digital speedo and it is not a major issue, but somehow you just expect all modern cars to include one. Also blind spot monitoring would not be a bad idea for this model. What you see is the road in front of you, but not much else.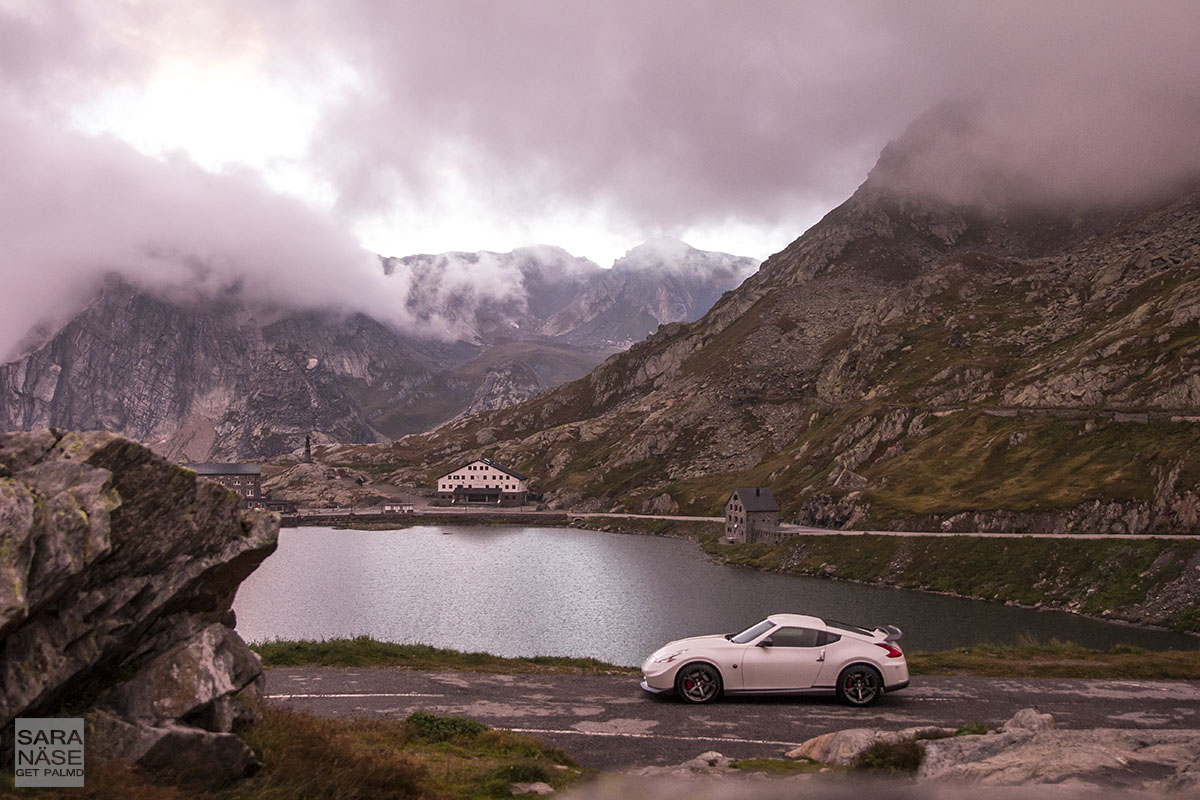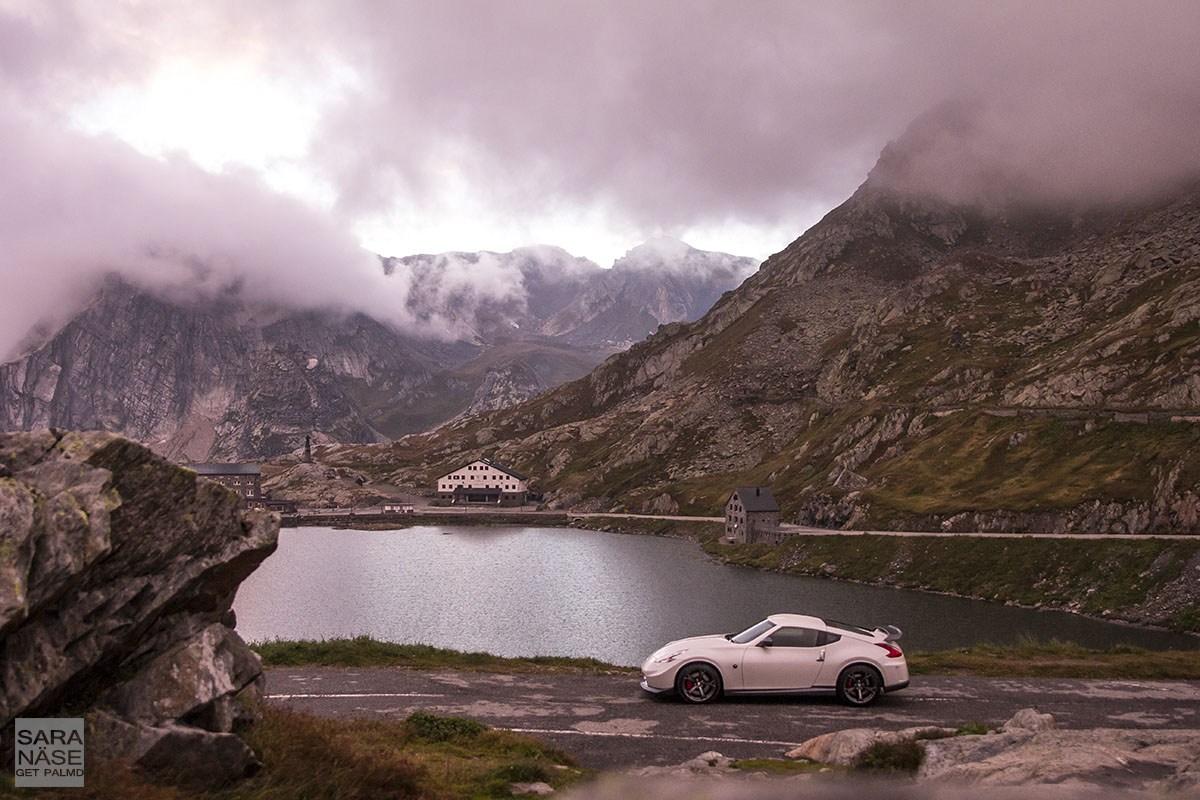 In one article on cnet.com I read "… but the limited cargo space of the rear hatch, the super-stiff ride, and the limited rear visibility conspire to make this coupe a less-than-ideal daily driver and possibly the worst road trip car you could choose" // source. After reading this I did not know what to expect from this car. On the first day with the Nissan 370Z Nismo I drove 304 km with the car on the highway, through towns and villages, and finally up on a mountain pass. I then already had to disagree completely with this opinion.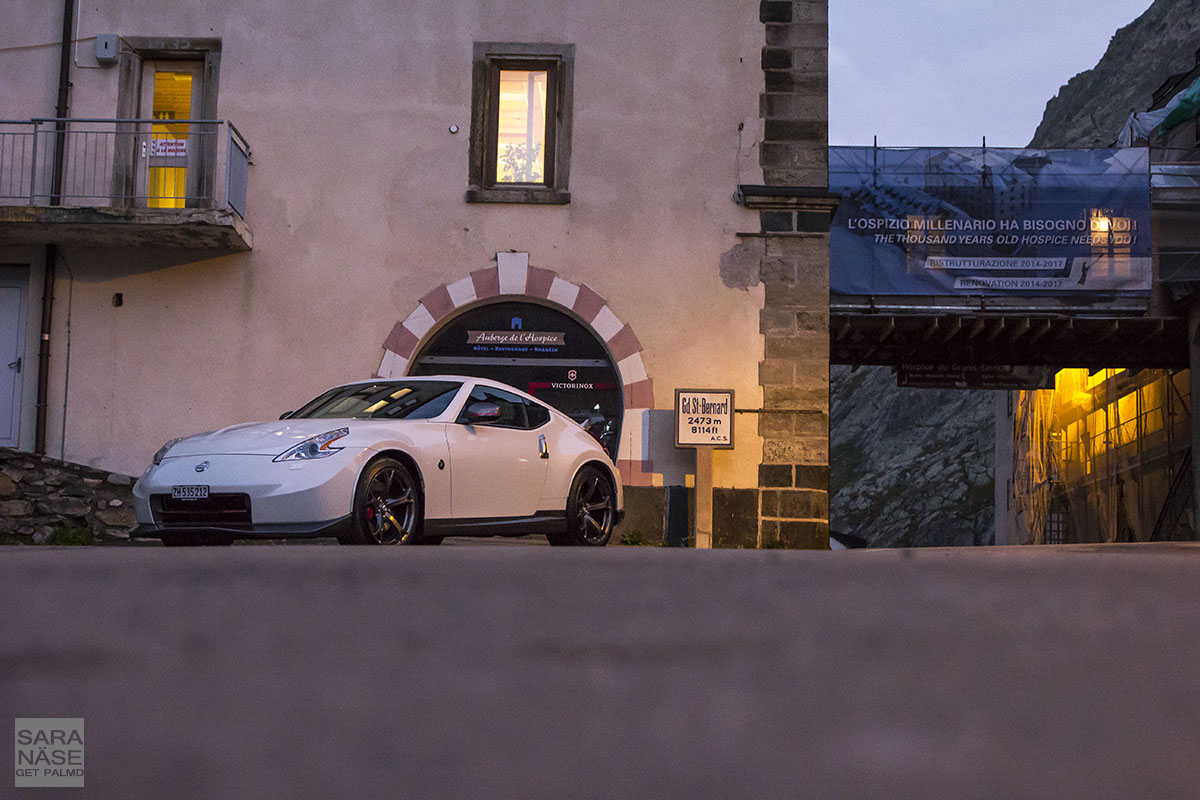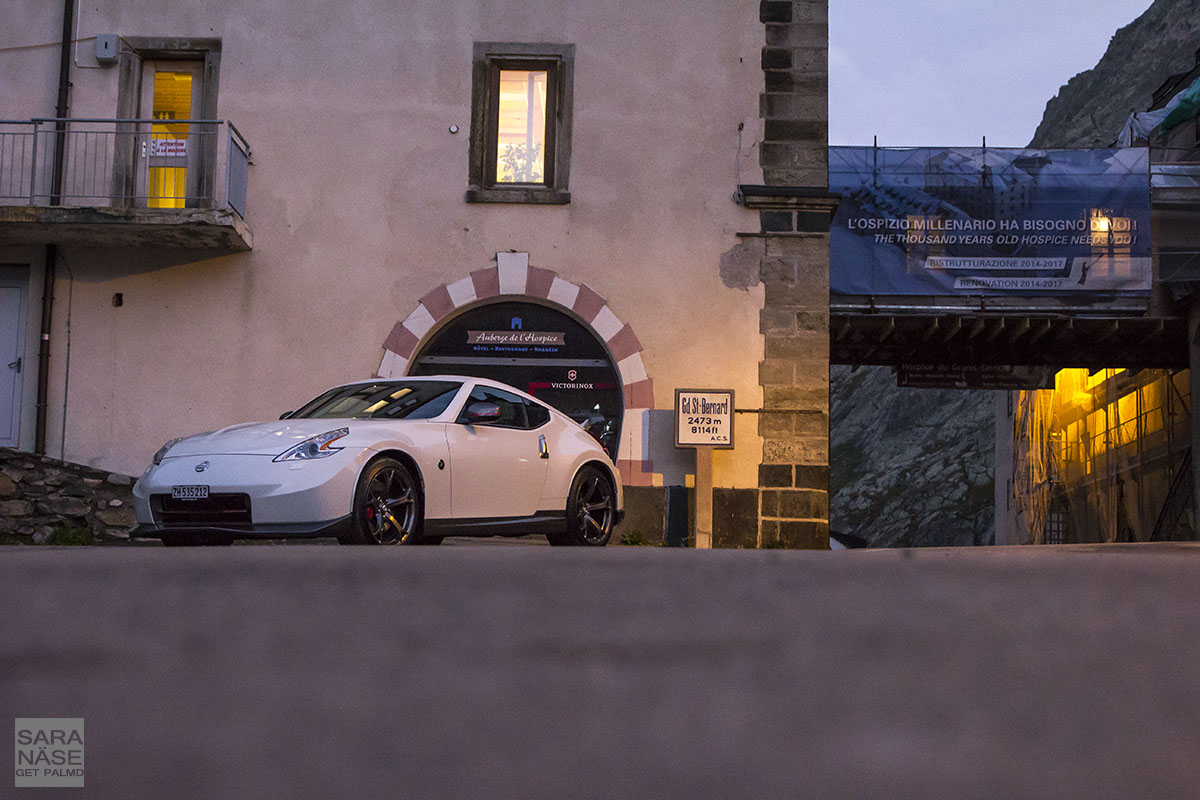 "Why not?" would be my response. Why not road trip a Nissan 370Z Nismo and enjoy it for what it is made for? It is fun to drive, so what else do people ask for? Is there any sports car in which you do not have to make any compromises at all?
As a budget friendly fun driver's car, I love the Toyota GT86. But after this trip I can say that I did enjoy driving the 370Z Nismo a little more. It has about 150hp more than the GT86 and I can both feel it and hear it. It is not yet perfect though. Ideally they would drop more weight and improve the sounds that are nice, but there is always room for improvement if you ask me. It did feel a lot more exciting and more challenging to drive than a GT86, but it also still felt like a car I could personally use as a daily driver. One negative is that the fuel consumption is not good at all on this car (city almost 16L/100km and highway almost 11L/100km – if you drive it nicely, but this is a Nismo 370Z, so you won't) which is never an issue if I have a car for a weekend and saving money on fuel is the absolutely last thing on my mind. But if I drove it daily and had to do city driving, it would not feel that fun.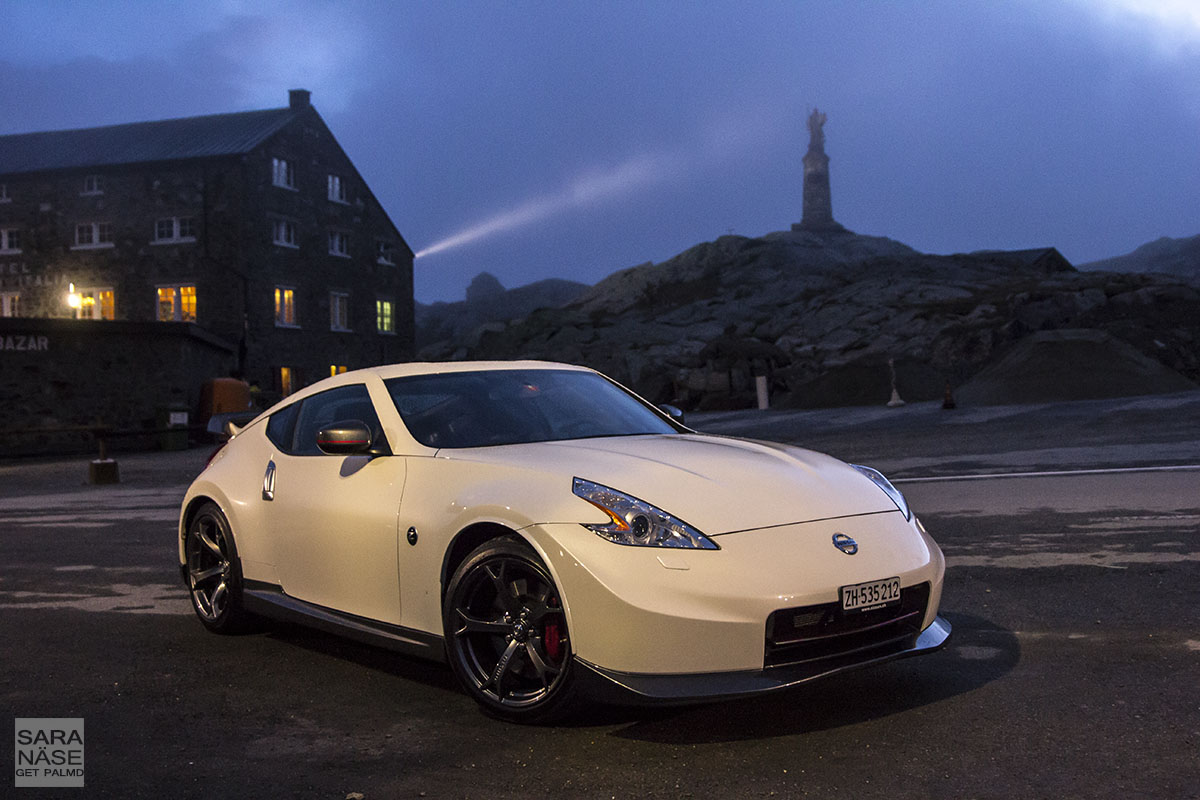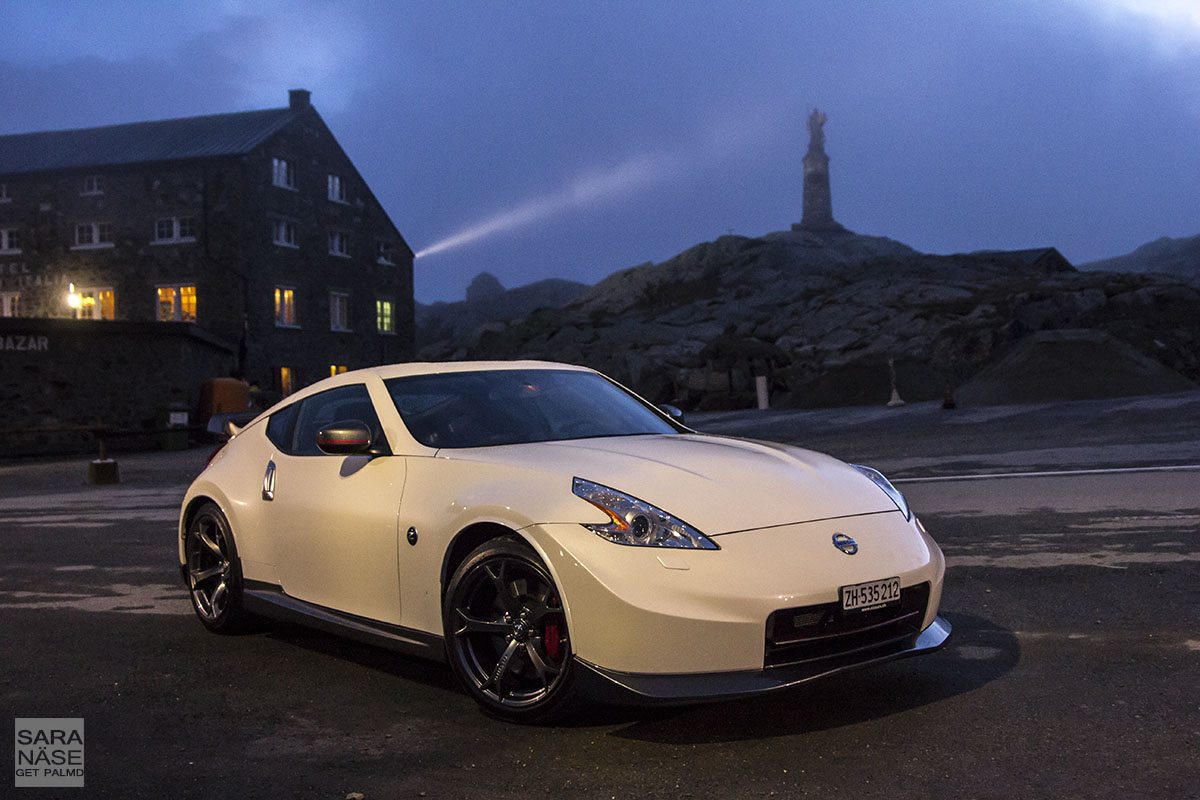 It is a really rough ride you get in this, to say anything else would be a lie. The suspension is extremely stiff and if I thought I have suffered with bumps in other cars the 370Z Nismo showed that it can make you jump in your seat even more. I had 1535 kg of machine shaking my body for four days straight. But me? I do actually not mind that ride. I am not saying that I loved every moment driving on roads in a little less good condition, but it is part of the character of the car so let it shake you. Another feature of the 370Z Nismo is that you should not take it through an automatic car wash ("watch the wing"). You massage this thing with your hands, of course, and if you own one, it is part of the bonding process. Really, there are cars and then there are cars – this is the second. The kind of person who would love to buy this car would most likely also love to pet and hand polish it.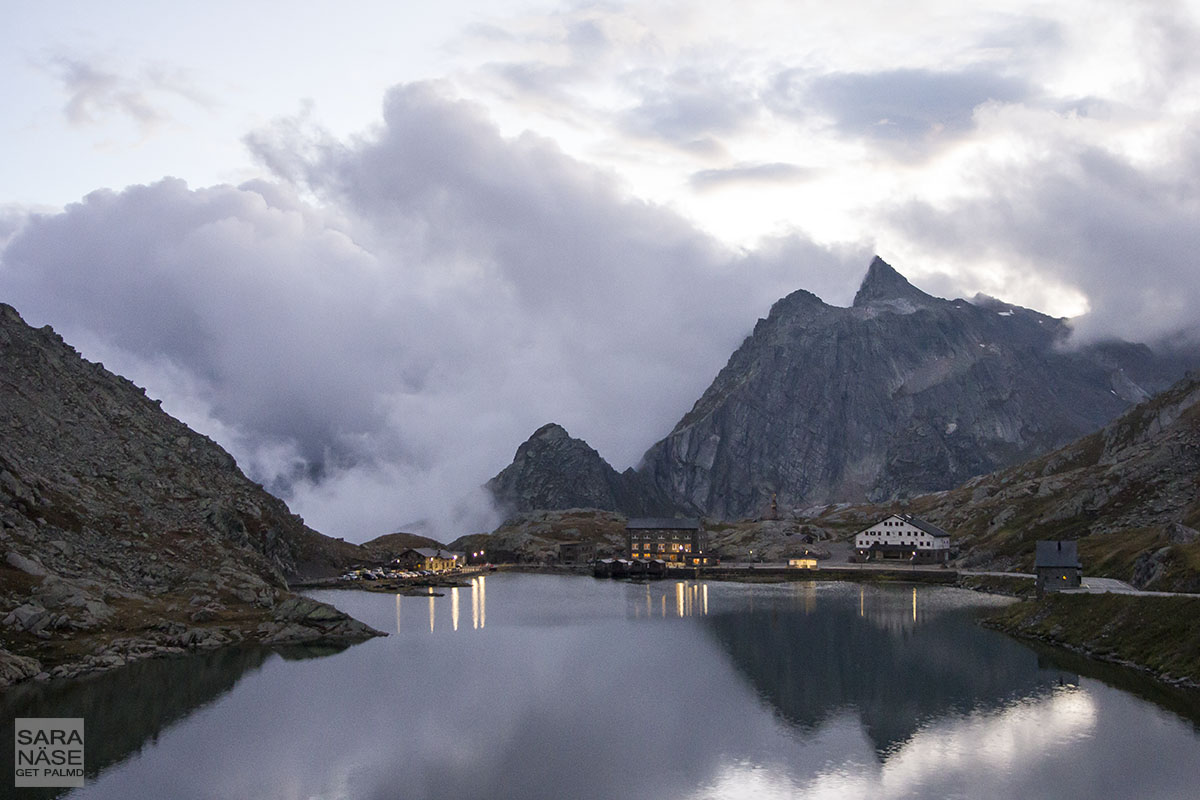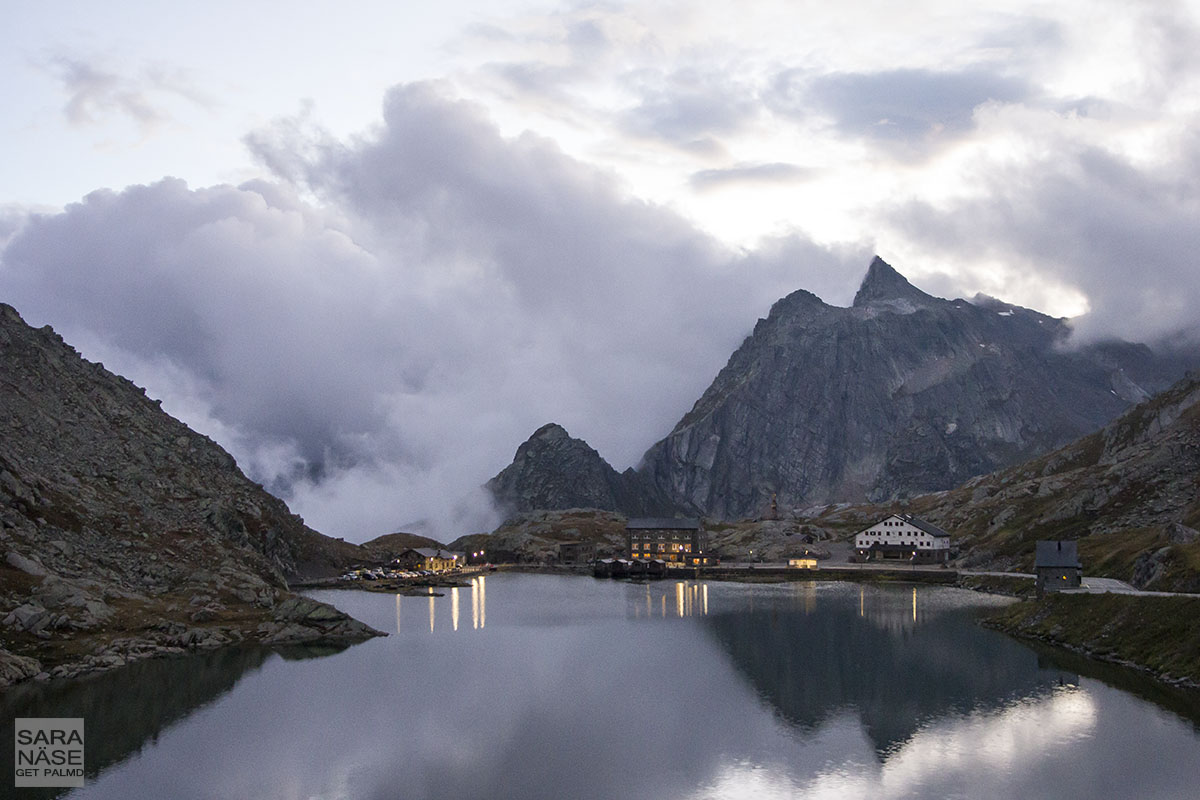 Is it just me who does not actually mind a few negatives, or call it compromises, if there are several positives? Does someone actually get into a Japanese sportscar with a big front chin spoiler and wing and expect it to be the most comfortable and practical daily driver? It is not, but it is very good at delivering what it is meant to deliver – driving pleasure.
Most importantly this car wants you to grow as a driver and that is what I loved the most about it. Not every gear change will feel perfect because there is no guarantee you always do a good one. The beauty of a manual experience is that it is not as forgiving as driving an automatic and it requires even more focus (going fast up and down on mountain passes and around hairpin bends, at least). "Tell me if I do this right, and punish me if I drive you wrong… Now let me do this a little better"…
My heart clearly beats a little extra for this type of low budget mountain pass toys. But right now I am not yet sure if I from this price class would choose a 370Z Nismo. I would want to test drive at least a few Lotus models before making that choice, or possibly wait for a GT86/BRZ with more hp to enter the market.