The Grand Hotel Lienz (website) is one of the hotels used for a driving tour, so it made sense to go and have a look at the hotel when I was driving in that area. When my colleague heard that this became the first five star hotel I have stayed in he was shocked. "You are 26 years old and you have never stayed in a five star hotel before?!" was the reaction.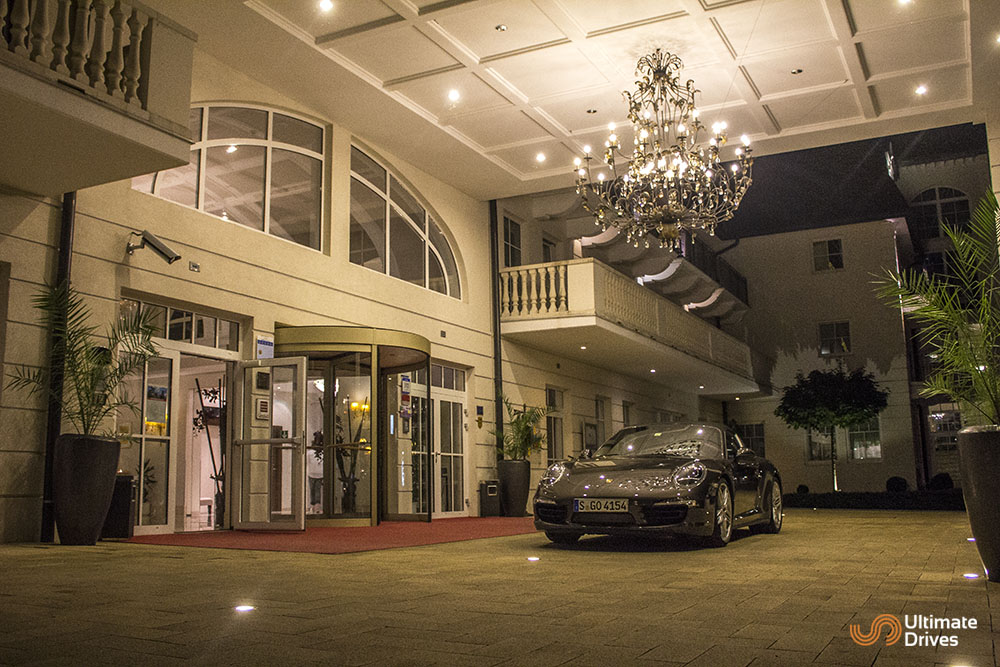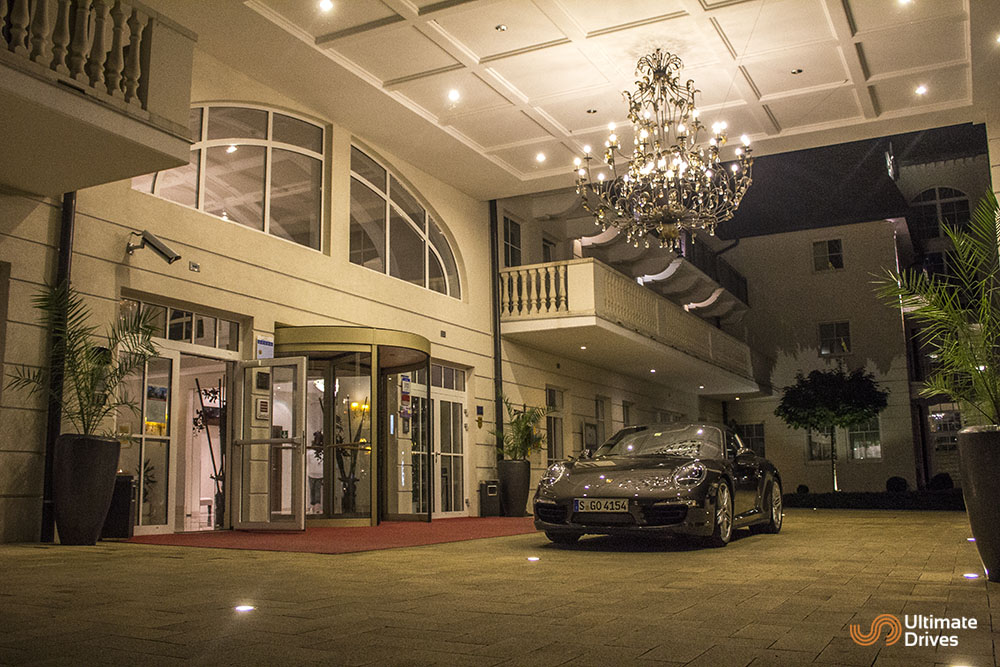 "Five star" for me is an experience and I do not define it by the amount of stars. "Five star" for me can be to wake up in a mountain hotel and see a sun starting to rise over Stelvio. "Five star" can also be a very basic mountain hut above the clouds, or even a B&B without stars can feel "five star" if it has that little extra. So I do not require luxury to enjoy myself – enjoy life. But of course I appreciate beautiful hotels in special locations, who does not, but when I travel I also want to stay in charming places that might not have any star at all.
To get a little bit of both worlds is good.
Grand Hotel Lienz feels like a luxurious hotel. Because of the friendly and very professional staff, because of the relaxing location, because of the atmosphere in the evening with people dressed up for dinner (then I arrived with dirty clothes because I had been washing the Porsche… classy). For many reasons – it is a beautiful hotel. But perhaps most of all because of the feeling when I sat in the morning sunshine on the terrace with a fresh cappucino and amazing breakfast in front of me after a really good night's sleep, enjoying. And thought to myself I could easily spend more nights here because I have not felt this relaxed in a long while.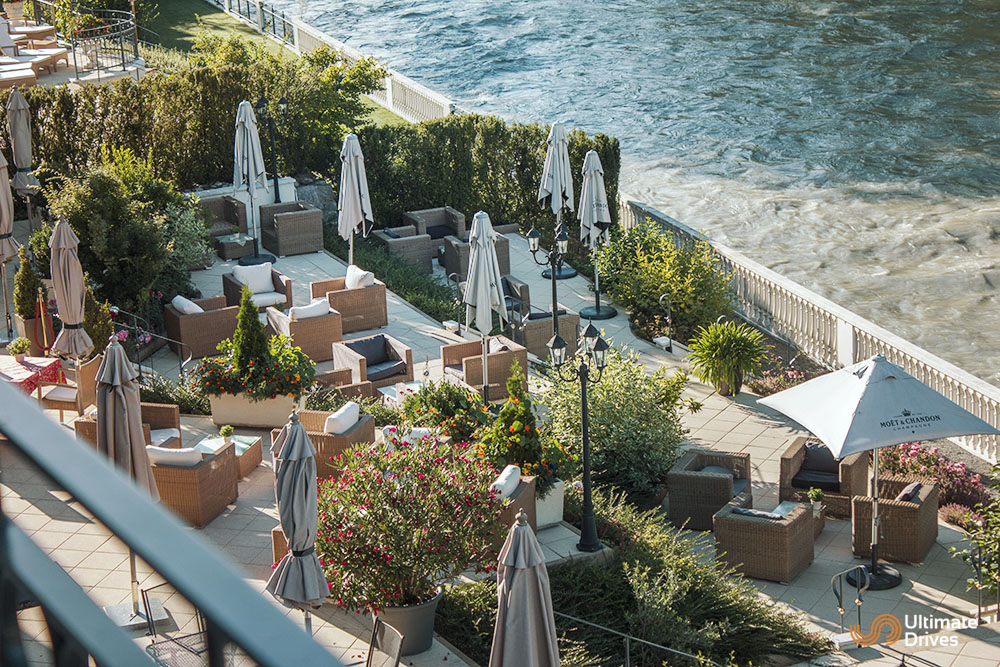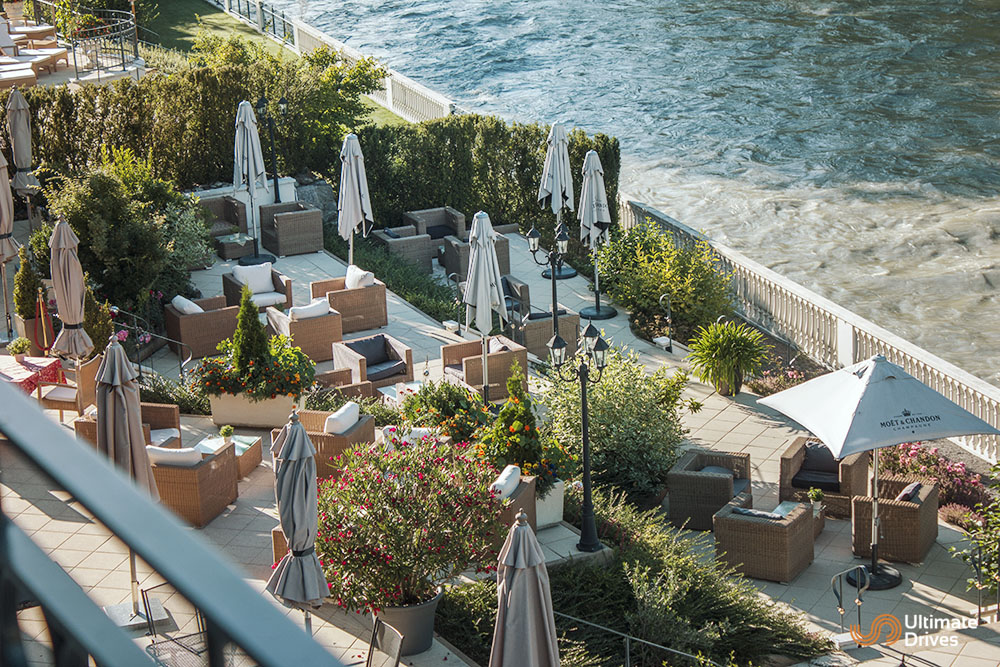 When that happens it was a five star experience by my standards. I am not such a demanding guest that I would need all the services a five star hotel actually has to offer, but it is nice to know they are there for you when/if you need them.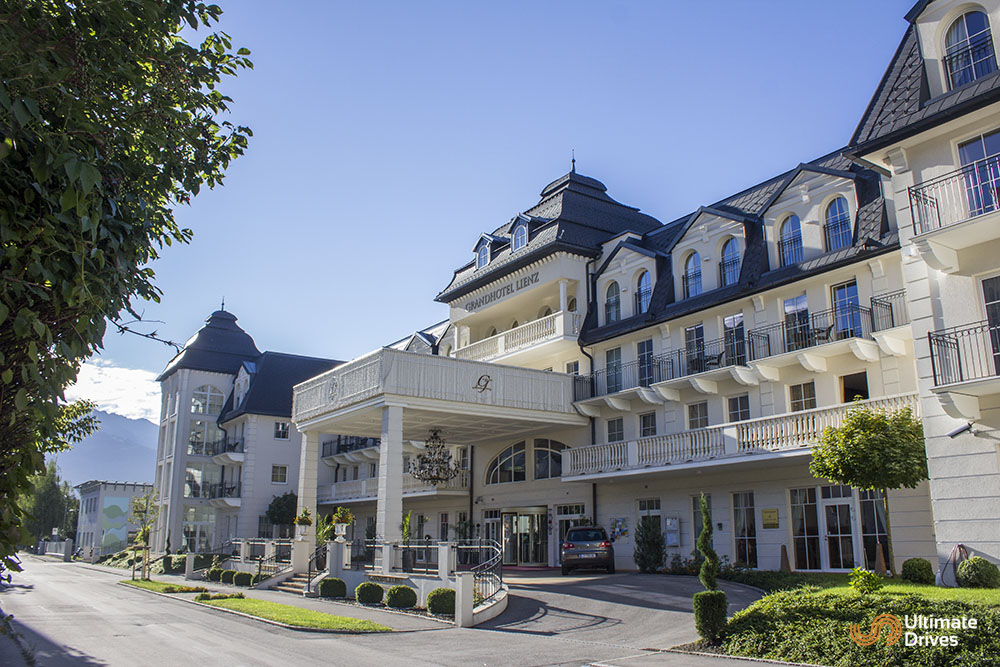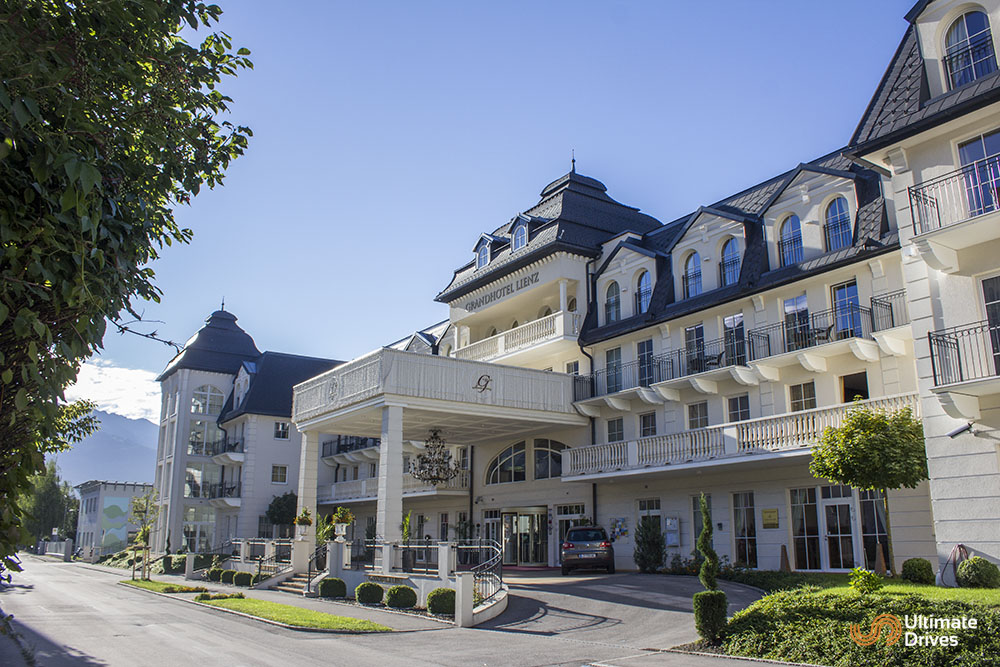 The Grand Hotel Lienz opened in 2009 and has won several awards, for example "Europe's Leading Wellness Hotel" and "World's Leading Wellness Hotel". The second three years in a row and this surely says something about the quality. It has some beautiful spa facilities, a huge garage, beautiful rooms and a nice view over the river and mountains. It has the perfect location for driving Grossglockner as it took me less than half an hour in the morning to reach the road. The medieval town Lienz is a place with some activities and life, so you are definitely not in the middle of nowhere although Grand Hotel Lienz itself is located on a quiet side street.
When the owner was showing me around the hotel I said to her this might be one of the best value for money hotels I can think of. You can get a really nice room with breakfast included starting at about €100 a night – in a charming luxury hotel. That is not a bad price!
For a few days of driving this is a great hotel choice because of the location. You can drive Grossglockner and Felbertauernstrasse as a day trip, 200 km in total and takes about 3,5 hours plus stops. The next day you can do a longer driving tour down to Italian Dolomites (Giau Pass, Falzarego Pass, Valparola Pass etc), an about 250 km drive that takes 4,5 hours plus stops. Another day trip could be to The Nockalm Road that is located about 130 km east from Grand Hotel Lienz. So there are enough roads in this area to keep you busy for several days and each night you could return to the same hotel – and I know there are people who prefer this travel style over having new hotels booked for each night. This is also the reason why Grand Hotel Lienz is the base hotel for many driving tours.