After I had received the keys to the yellow Porsche Cayman GTS I typed in Grossglockner in the navigation. The next morning I was supposed to meet the group with two Porsche 918 Spyders to drive it together, but my plan was to arrive already the evening before. What I did that day was to book a hotel room on the road for one night and after that I messaged my friend "just tell me when you start tomorrow morning, I will be on the road already whenever you arrive".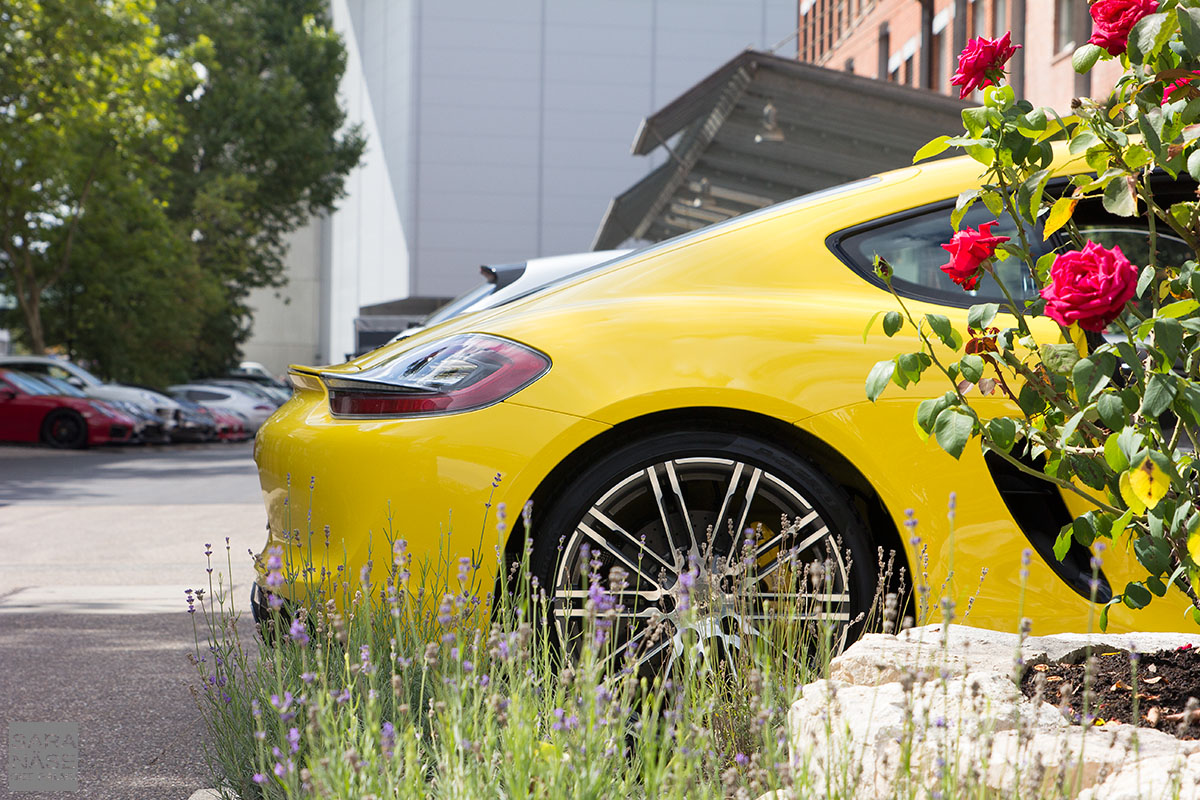 Beautiful plan. I was visualizing I would sit under a starry sky the next night with my yellow Cayman GTS, shooting night shots on an empty Grossglockner High Alpine Road. I had that image in my head, still have, but unfortunately I am unable to show it to you because that night drive never happened. For those of you not familiar with Grossglockner it is a toll road in Austria and that time of the year (between 16th June and 15th September) it is open from 5 am to 9:30 pm. Last entry is 45 minutes before it closes for the night, which was 8:45 pm. Once you get in you can of course leave any time you want or even stay in one of the hotels inside the toll gates, but there is a last time to enter each evening.
I made it in time to the Ferleitern toll booth. It was completely dark outside and it was raining as well, but at least I was there before 8:45 pm and expected to get up to my hotel. The man at the toll booth looked at the Cayman, looked at me.
"You can't drive up without snow chains, it is snowing there"
"But what if I drive reeally really slow…" was of course my desperate reply, you have no idea how much I wanted to get up there. No sweet talk worked this time, however he was friendly enough to call Berggasthof Wallackhaus and inform them "I have a lady here in a Porsche and I can not send her up tonight". I really want to stay in Wallackhaus, it has a beautiful location. But now it will have to wait until next year. So I turned around, drove a few kilometres back to the first town and booked another room there instead.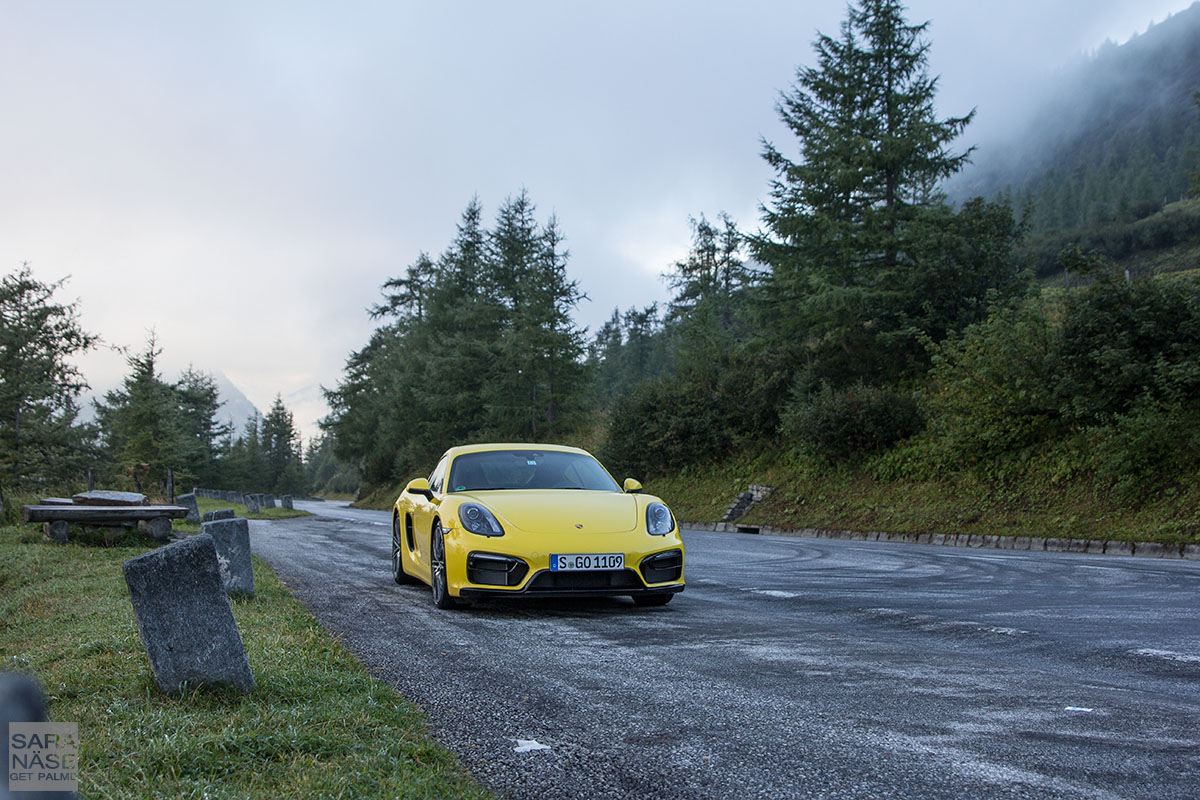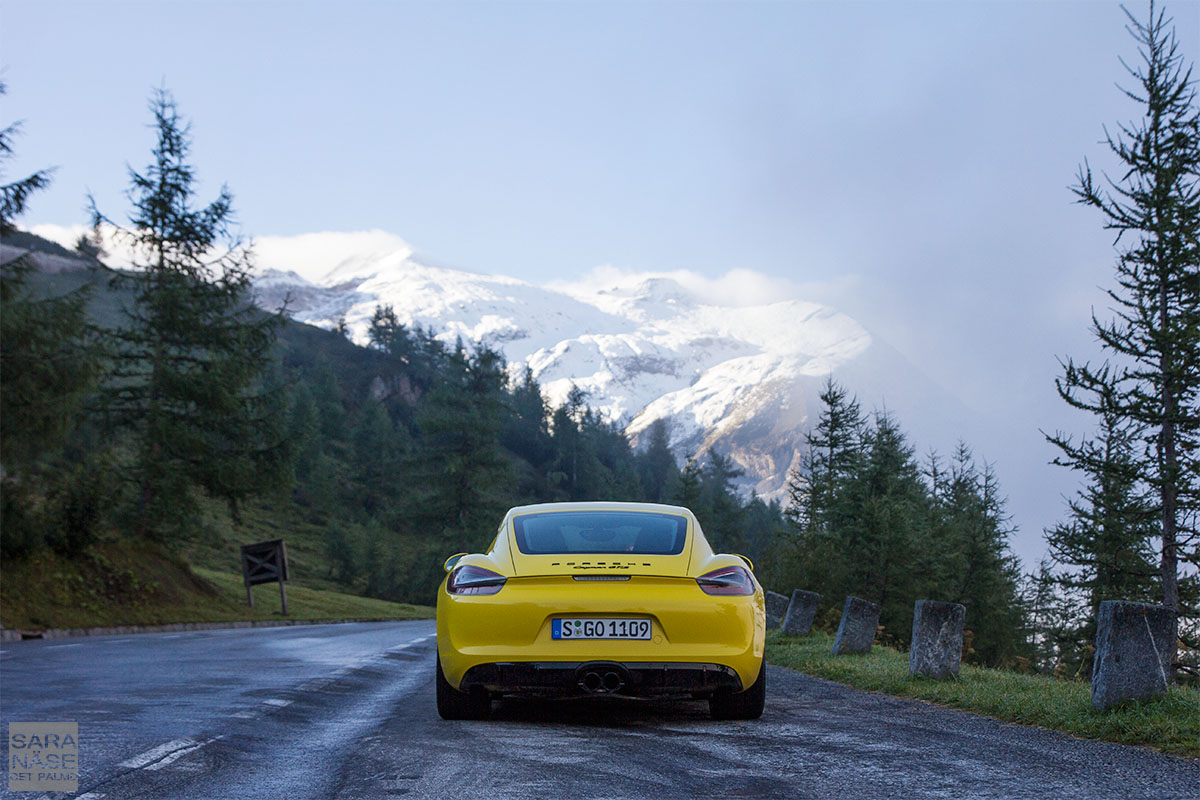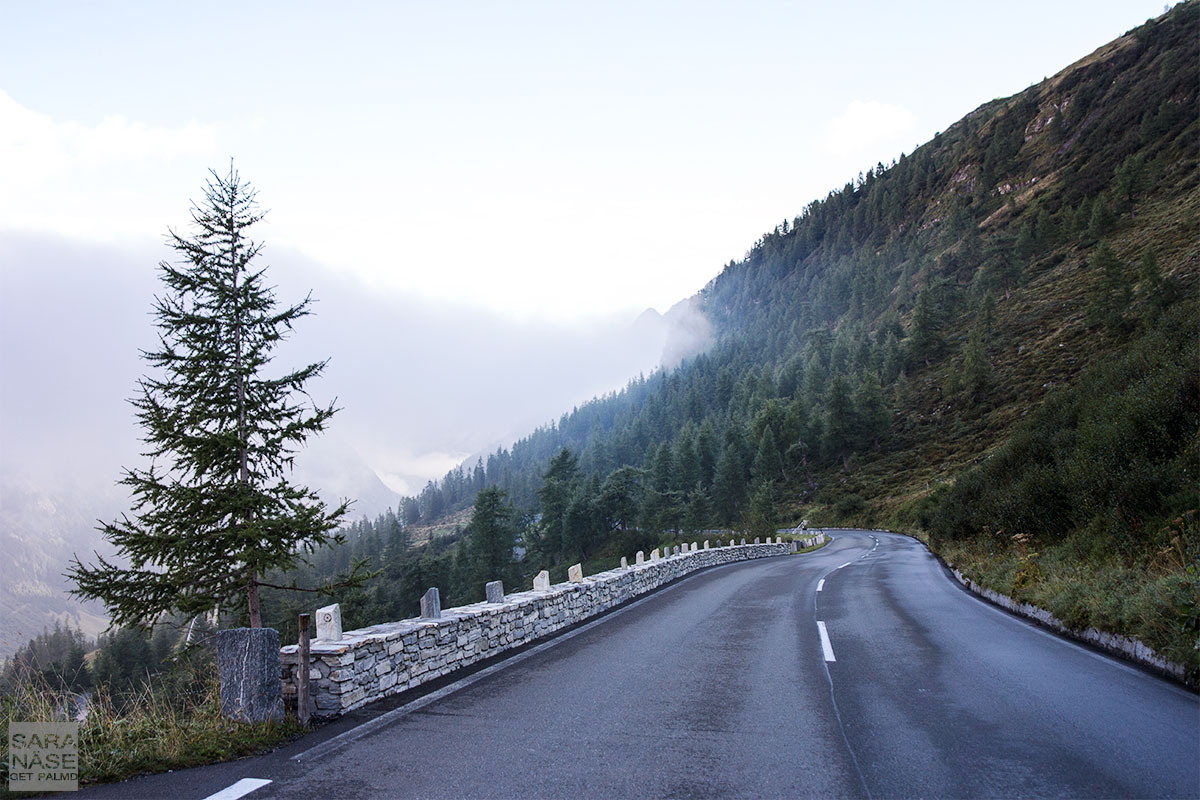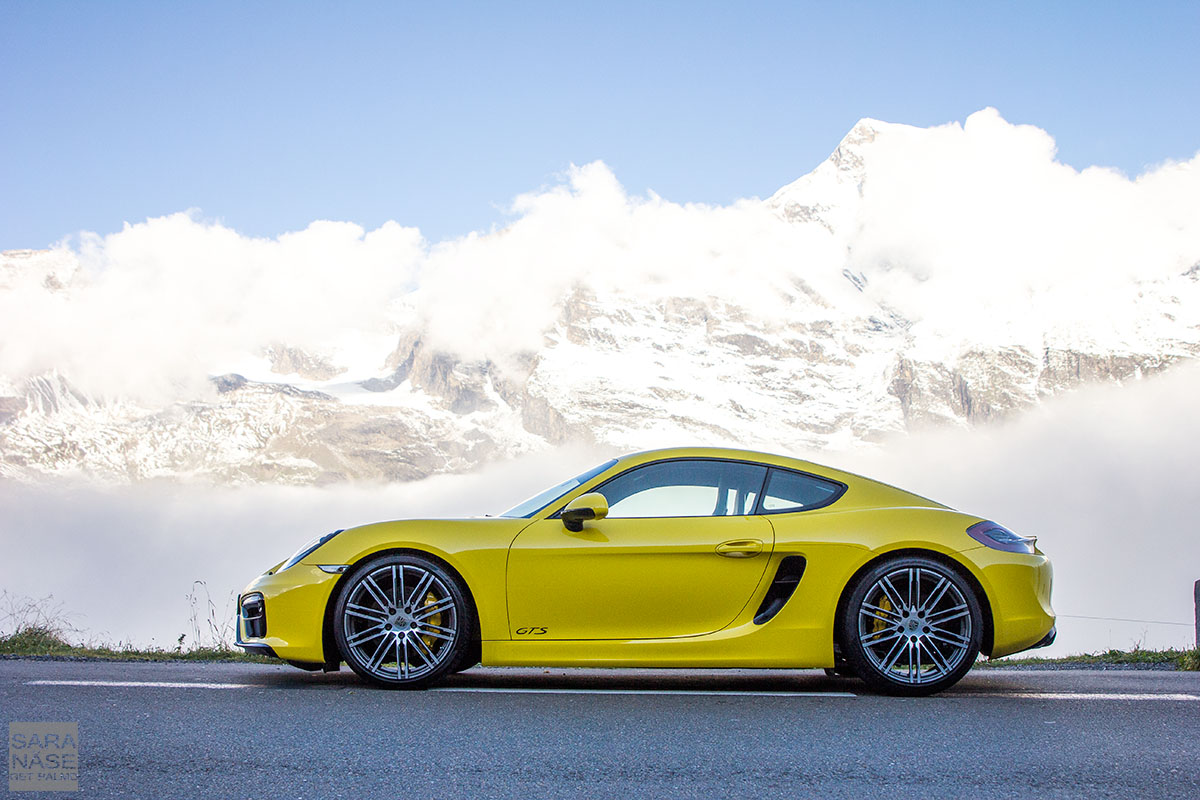 The next morning I was at the gates again 8 am and the lady in the toll booth greeted me good morning with the words "drive carefully, it is very slippery up there". After going almost sideways out from a hairpin corner closer to the top of the pass – hopefully making it look more like a controlled drift and not Bambi on ice to a pair of curious eyes who saw me coming – I took in what she had said earlier and slowed down a little to enjoy the morning views instead. Truth is it was very slippery on the roads the first hours before the sun started to warm up the road, more slippery than I expected. But I would also like to use this opportunity to say that the Cayman GTS has a phenomenal way of making you feel safe in the driver's seat even when you are going a little sideways, intentionally or unintentionally. It is a playful car that you can enjoy in a safe manner with traction control turned on. Even on a morning after a night with snowfall, if you like me would get the perhaps not-so-brilliant idea of hillclimbing it quite fast up a high mountain pass with Pirelli P Zero summer tires on – and to quote the description of them, "Though the P Zero performs well on dry and wet roads it is not meant to be driven in icy and snowy weather conditions." – you can trust that if the tires start protesting and grip does no longer feel great the Cayman will still be on your side, and try to make the best out of it.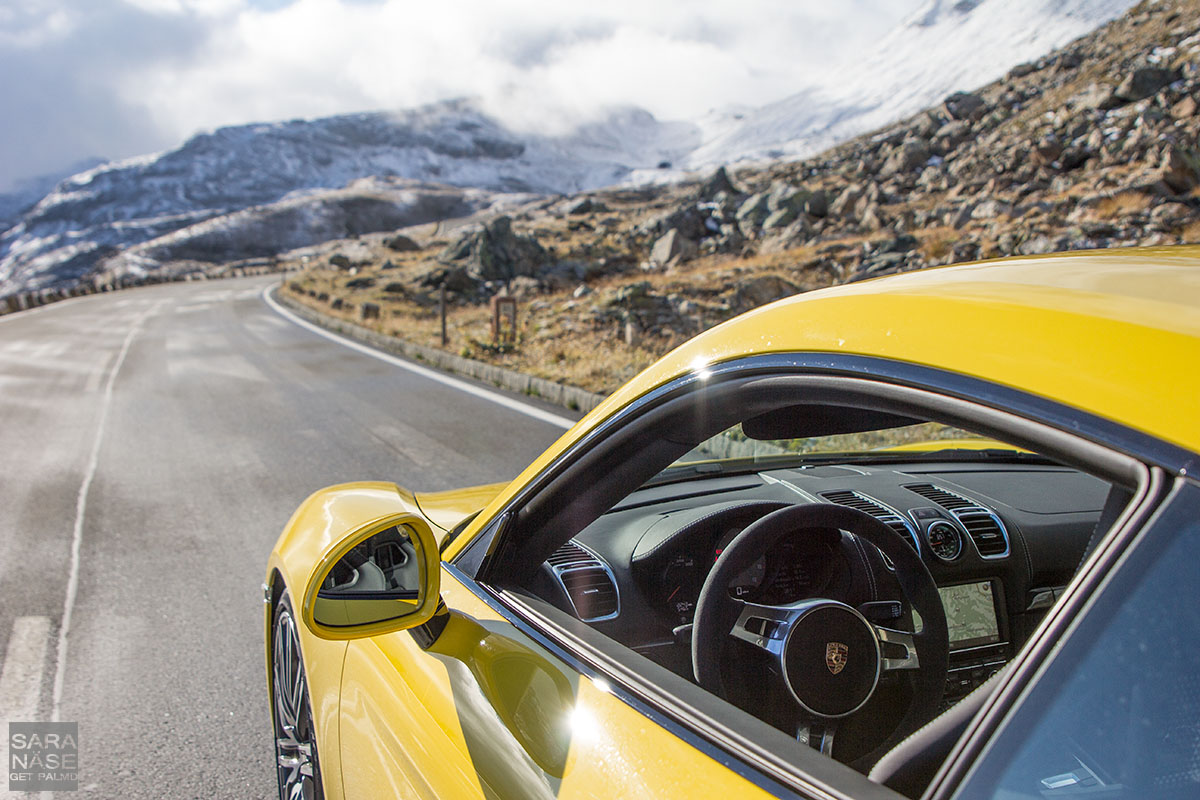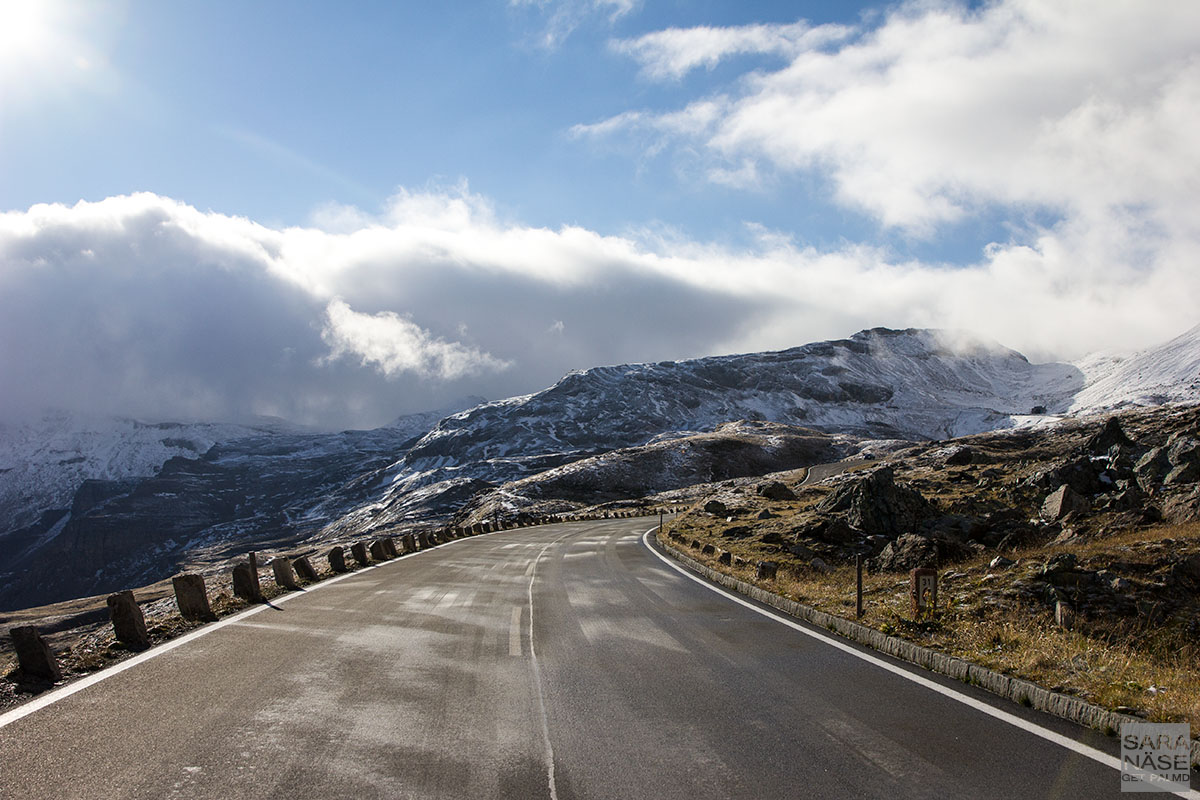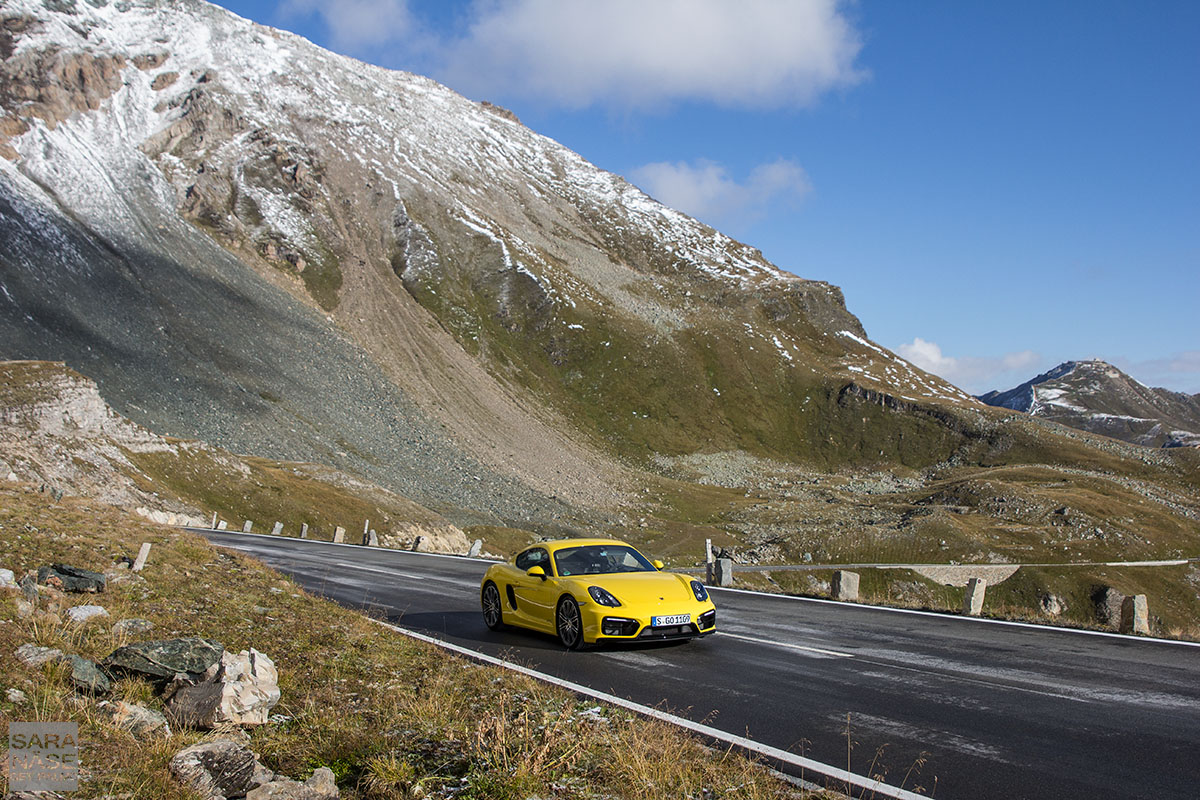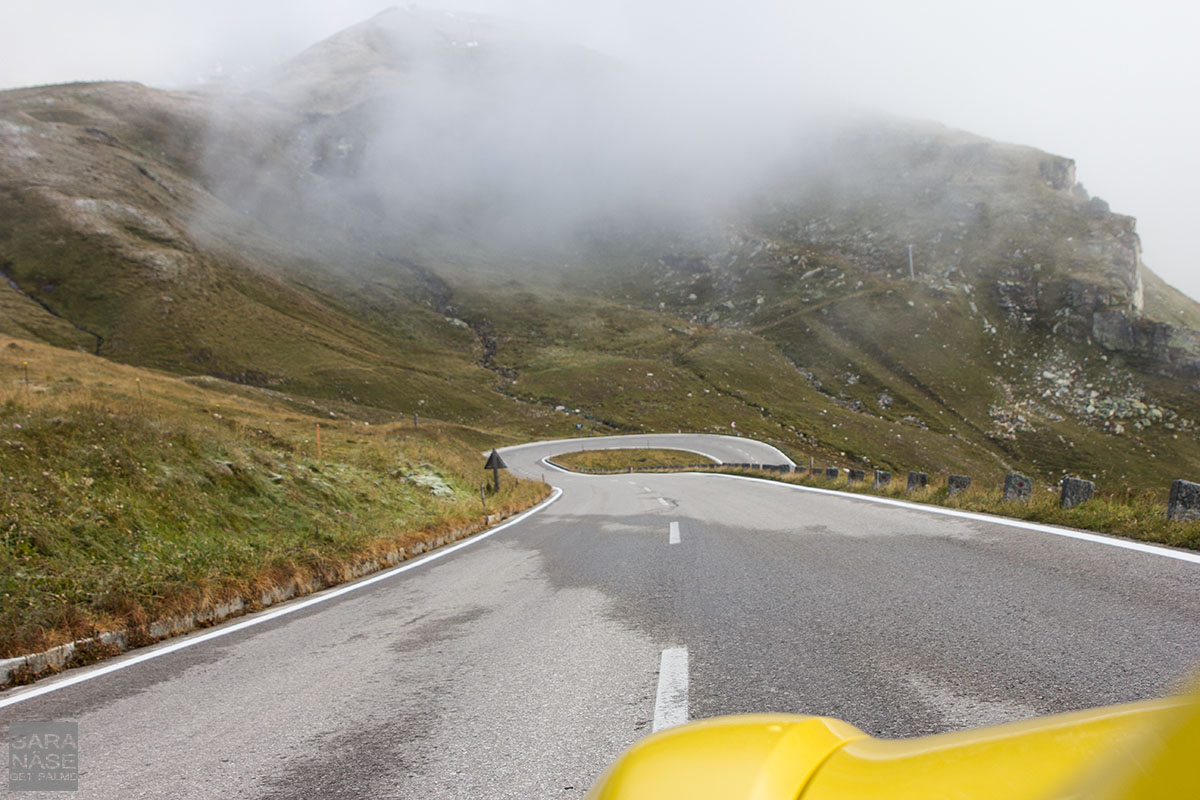 I had my moments when I was hoping for faster acceleration because I remember how fast the GT3 felt. The Cayman shares many of the good qualities with the GT3, like the precise handling and great balance in corners, but it does not come with a "floor the throttle and I will push you back in the seat hard" character. However the power the Cayman GTS has, 340 hp @ 7400 rpm and 380 Nm @ 4750-5800 rpm, is definitely more than enough for some really fun mountain pass driving. I was later doing my best to keep up with two 887 horsepower 918 Spyders. Of course they can make the Cayman GTS look slow when they disappear in the horizon, and it feels like when you reached the mountain peak their drivers already had lunch and coffee while waiting for you to arrive (oh well it was not that bad, but the 918 Spyders are rockets and their owners were race drivers…). However add the manual gearbox to the Cayman GTS and driving nirvana is right there even without all that extra power you think you need, but really is not necessary on these kind of mountain roads. I saw so much potential and fun factor in this car that I would definitely want to buy it. This or a GT4 if that model came with a smaller price tag. I would find it very difficult to live without at least one manual car in my life, and for daily use this model feels like the perfect match.
Poor man's Porsche? Not a fair description. True driver's car and smile-worthy mountain pass toy is what it is.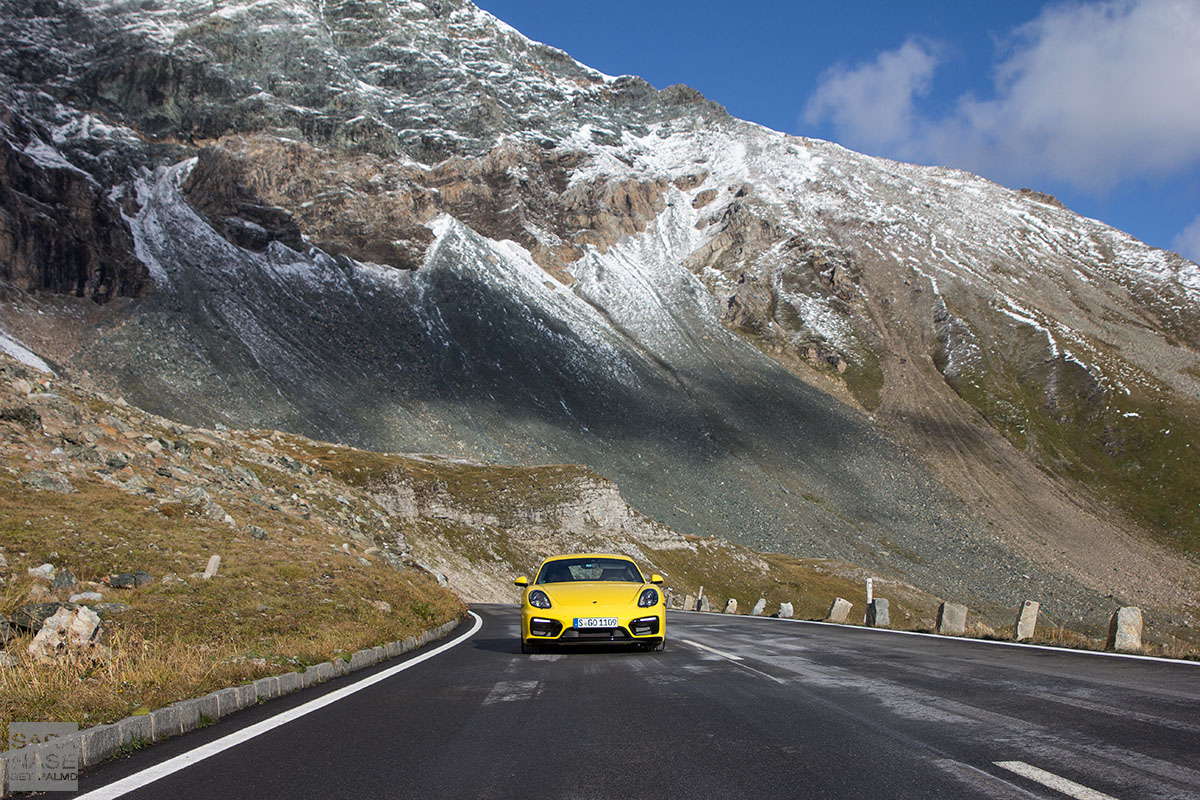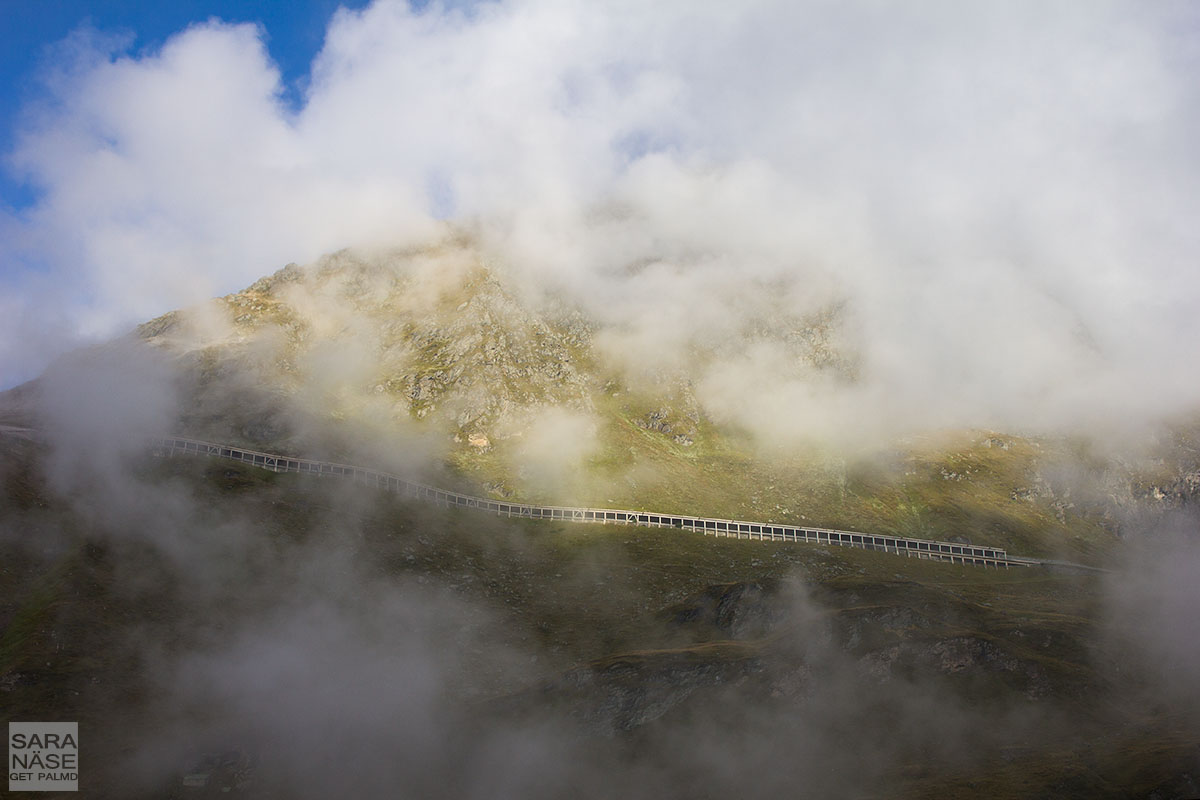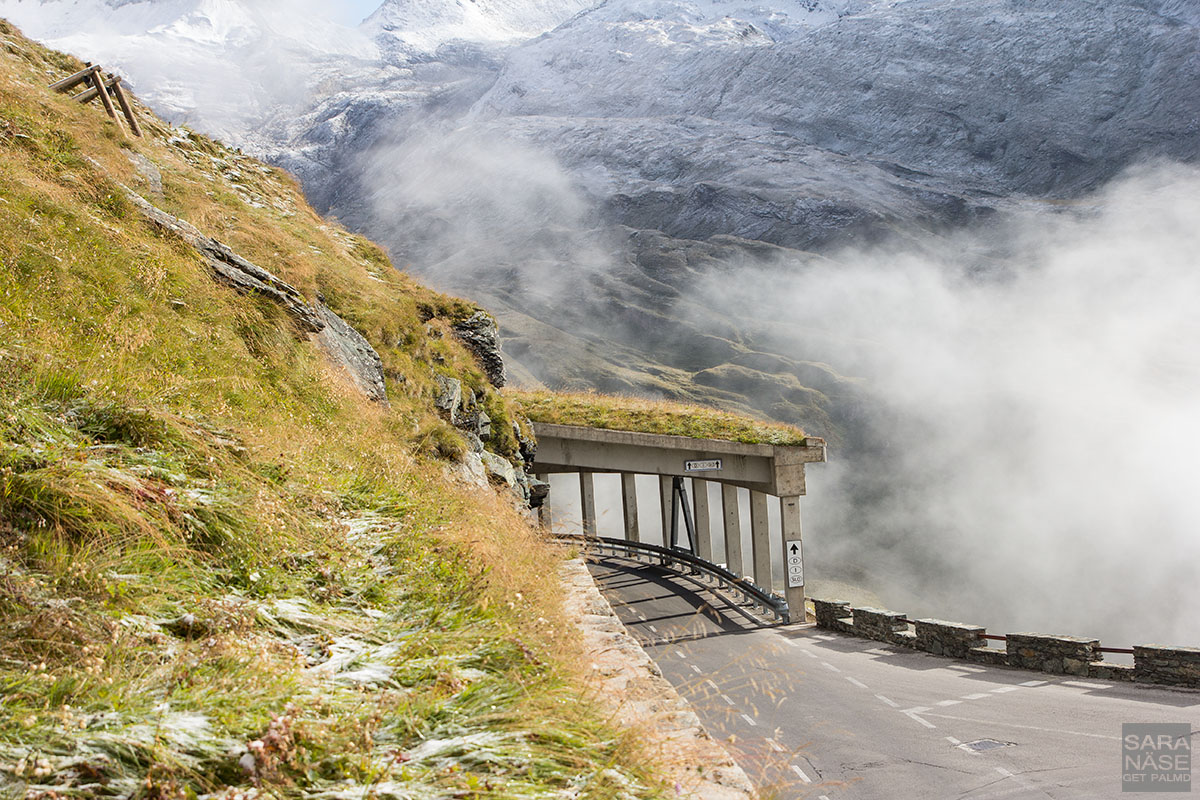 For you who wonder if it is worth it to wake up early so you can drive Grossglockner before everyone else does my answer would definitely be YES (trust me on this). Not only because with some luck there could be practically no traffic at all up there early in the morning, something other driving addicts like me would appreciate, because Grossglockner can get very busy especially on sunny days. But also because the landscapes will take your breath away even more if you can admire them under the morning sunshine. I was blown away because it was so beautiful up there, and also very happy that I arrived with enough spare time to shoot photos before it was time to meet up with the 918 Spyders.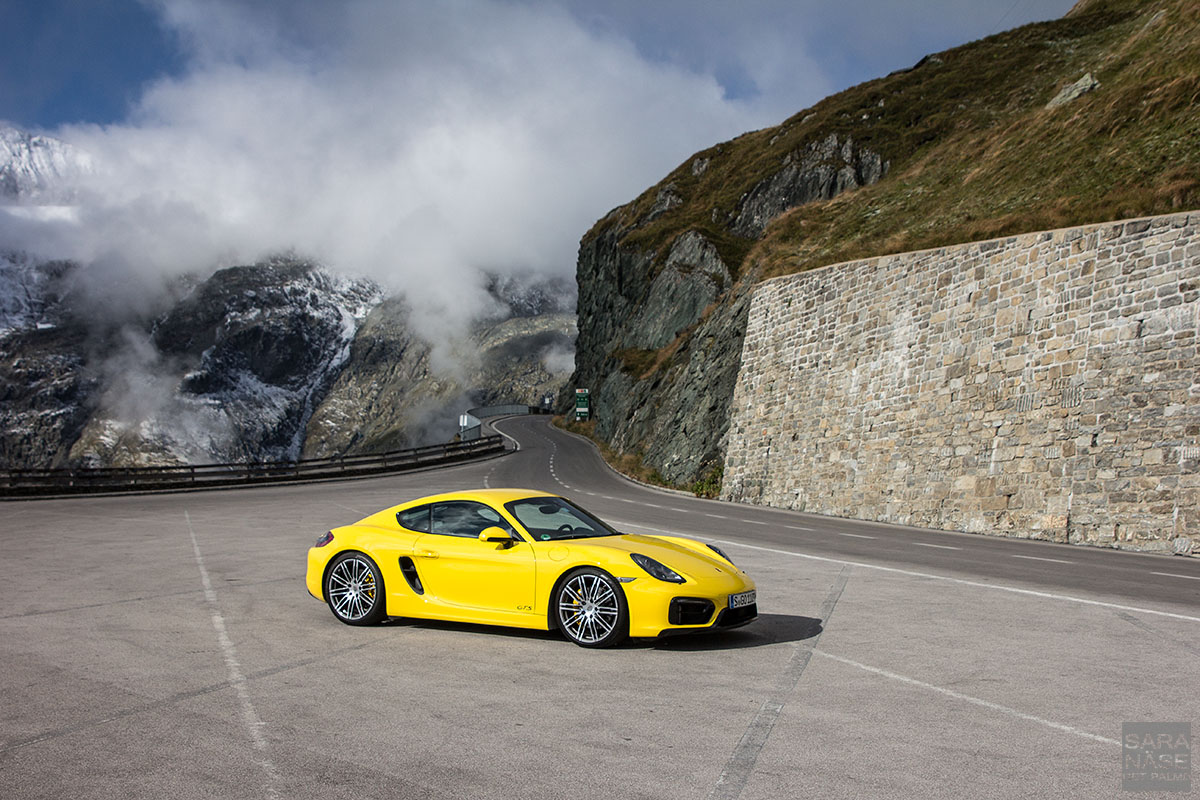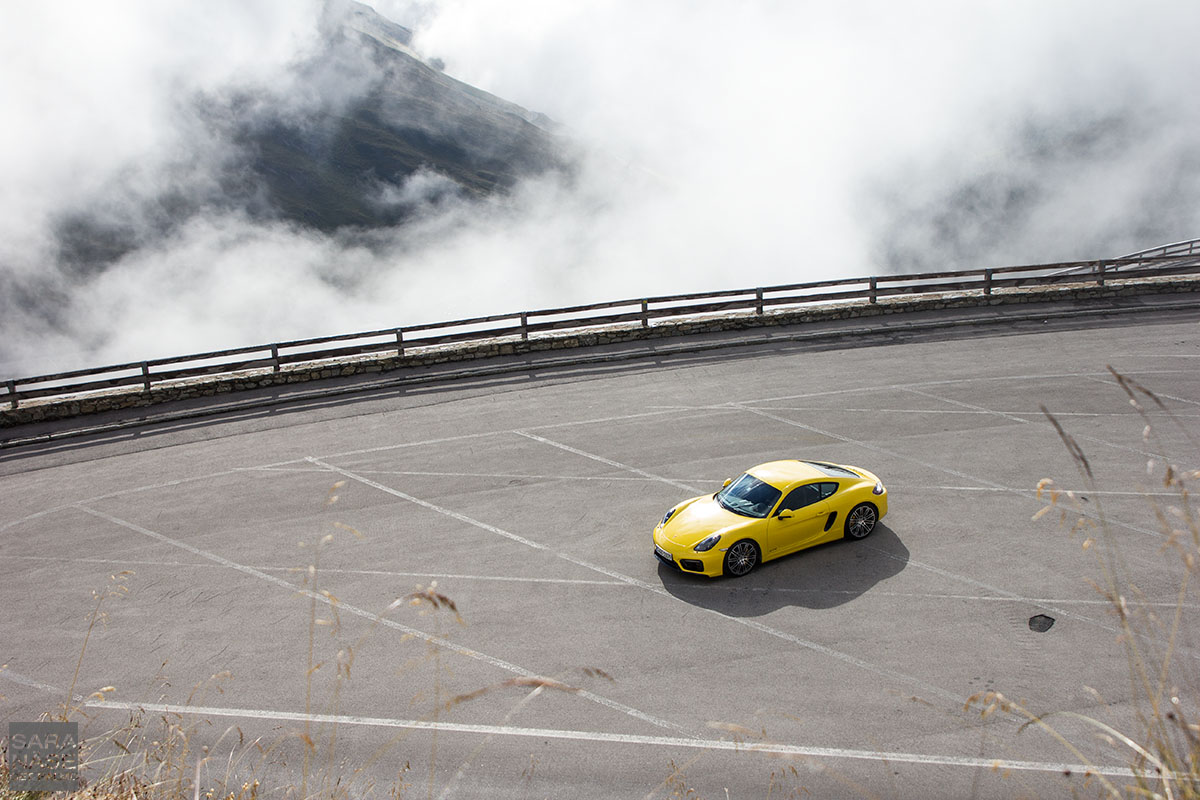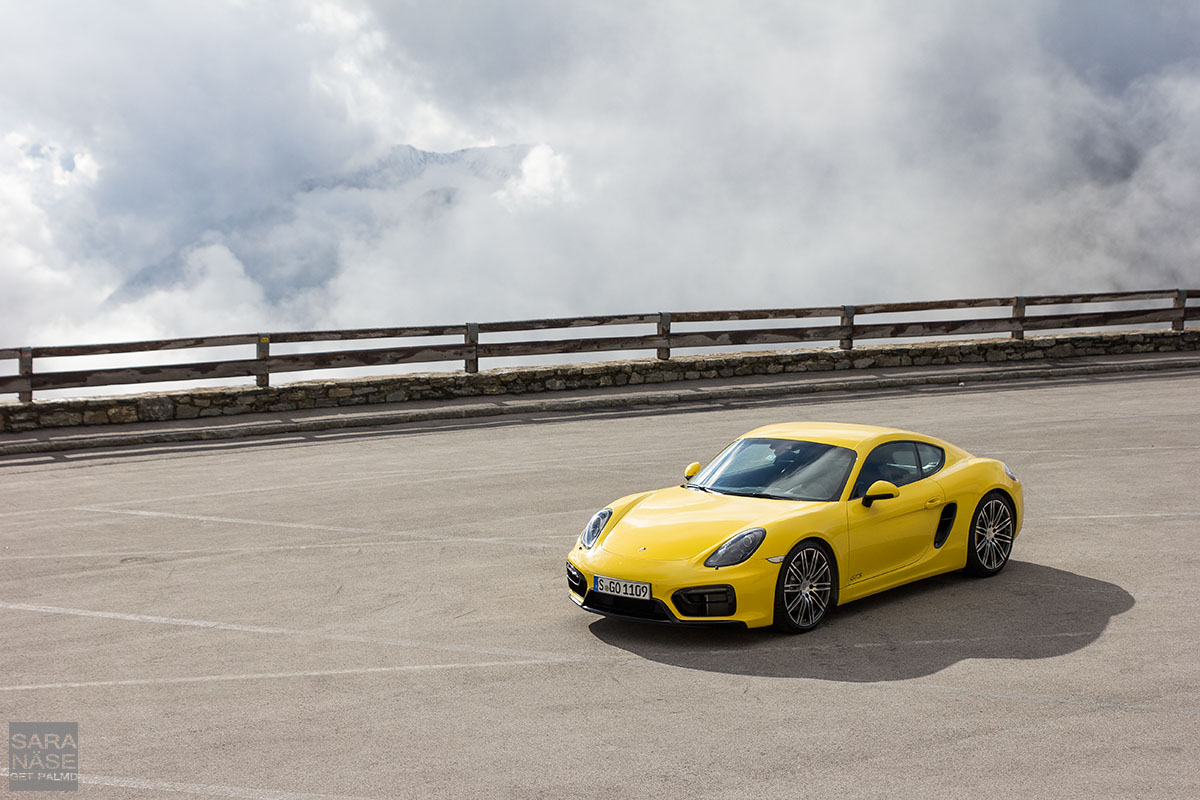 Yellow really is the perfect colour for a Porsche!