Day five of this trip was quite uninteresting. Woke up, left Romania, drove to Hungary. Spent a night by Lake Balaton and on the morning of day six I continued my journey towards Slovenia. So no nice landscape photos from day five.
But to say something more about Romania… After three nights there I am just completely fascinated by the country. My mother probably does not understand me at all, she just asked me on Skype that next time I go to Romania I probably want to go with someone. I said it does not really matter, I always felt safe there and could do it alone again. That is the truth though. But to quote my Facebook update,
Done here. One last night in Romania, tomorrow Hungary and after that Slovenia-Italy-Switzerland-Germany. This was a pretty extreme country… I had seen some documentaries on Youtube before I came here – about child beggars, Romani people and their culture, child prostitutes standing on the roads, homeless dogs everywhere etc. And I have seen it all live now… Some faces will be hard to forget.
I saw a lot of less nice things. Outside a petrol station in Sibiu a child beggar walked up to me. Those eyes, when he looks at you and puts his open palm in front of you. Then he forgets about you – he just saw my dog. Strokes it and tries to offer it a french fry. The short moment when he was just a normal child and forgot about his "duty". He was maybe six years old, begging on the street, with dirty clothes and dirty face. It is never nice to see these things, and you see this A LOT in Romania. However, these days they are everywhere, so…
On roads you see very young girls, dressed like… well, prostitutes. I know the "trashy" dress code (= showing too much) is very common in the Romani culture even in young girls (we have seen TV shows hey…), but when they stand by the road in their shorts that barely cover their ass, you know the deal. A girl who might be 12-13 jumps out from a parked truck. Truck drives off. You see some very strange things, but well, strange things happen in every country. In Romania some things are just more in front of your eyes.
When I drive through a small village I first see a woman in a black suit with a suitcase. Next person is a woman who is so hunchbacked that I have never ever seen anything like that before, she looked so old that I am amazed she even walked. And then comes the horse carriage with some Romani people. Everything mixed together – the old generation, the young generation, and then on top of that a completely different culture, the Romani people (gypsies). Real contrasts. Same with houses – suddenly a big luxury villa on the same street with houses that look more like hovels.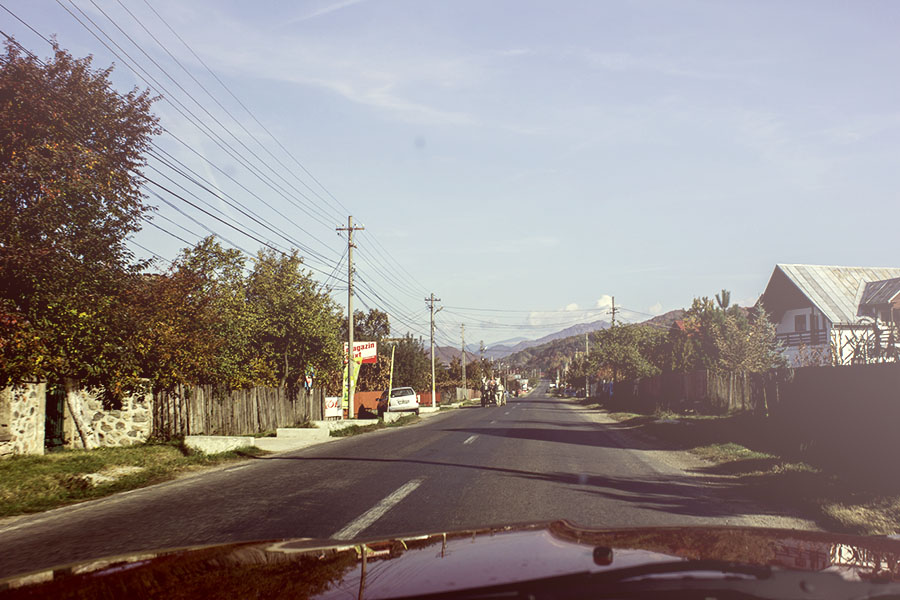 In most European countries we are used to seeing dead wild animals on roads. In Romania you see a lot of dead stray dogs – they are simply everywhere. Parking can be a challenge in some places = not designed for sports car owners – I have been off-roading a little on some insane gravel road to get into one place, and I have used planks in another. You make the best of the situation…
You see a lot of poverty, of course you do – it is after all Romania. But would I go back? Absolutely, next year I will do Transfagarasan again. Would also like to see the Carpathian mountains. As long as you use common sense you are fine – do not stop in any place when it is dark outside etc. The Romanians I met were all very friendly. The car got a lot of attention, of course. I always had private parking places, so never had to worry about waking up without a car.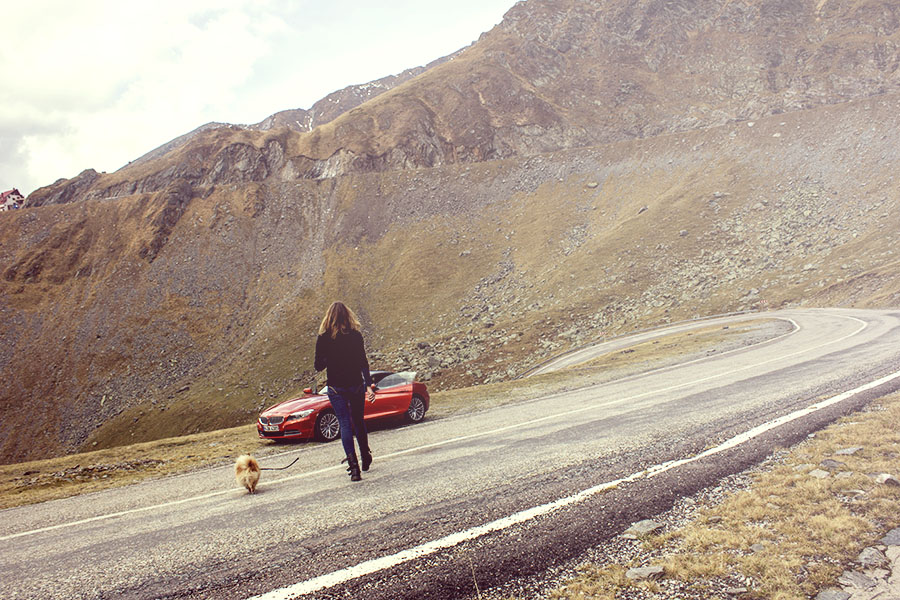 In the end I am really glad I went there and gave the country a chance, despite the fact that I had some preconceptions. Mainly about the Romani people and their culture because it seems so disturbing, but they are less than 4% of the total population in Romania. So if you want to drive Transfagarasan, do not let the idea of Romania as a country stop you. It is different, yes. But I would say it is quite safe after all, at least for a short holiday. And when I drove out from the country I had only one thing on my mind – what I want to see next time I go there. Which has to mean it was not that bad after all!