It's not very often you're invited to live in someone's pride and joy, but with the Villa Piedra Corfu that is exactly what you experience. A family spent four years building their dream house not only for themselves, but also for us to enjoy if we want. You can tell it's their dream come true and, knowing that, you can appreciate every small detail of this villa even more. It's built with love, there is no other way of explaining it. The owners are also amazing, friendly people – once you meet them, you will never forget them. And very likely you will come back one day.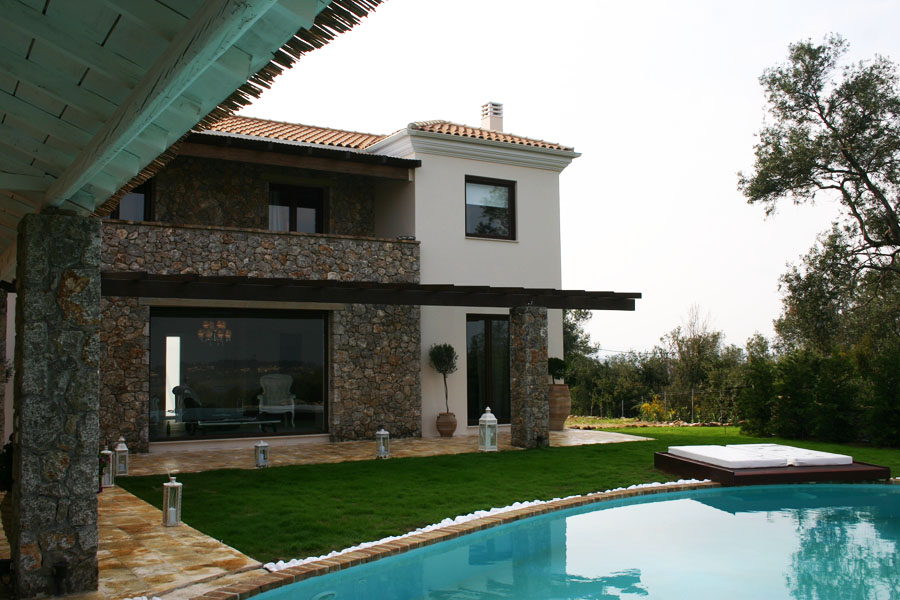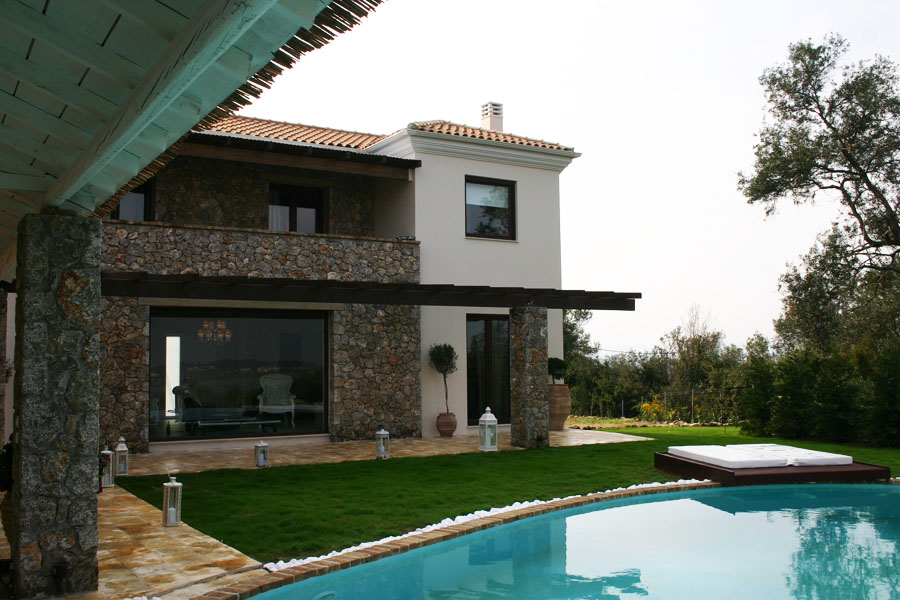 Piedra is located close to Corfu Town, on the top of a hill with a stunning view over the sea. It's a very private location and you're surrounded by nature, not disturbing neighbors. A walk down the hill and you will find some excellent tavernas and supermarkets, and it's a less than 10 minute drive to the airport and Corfu Town.
On the front you will find parking lots for the cars. The villa has a backyard with pool, jacuzzi, barbeque and a lot of space to hang out. There's also a separate garden area located in the slope behind the pool.
The villa is a 2 floor house with 3 bedrooms, 3 bathrooms and also a balcony on the second floor. The first floor is an open area with kitchen, dining space and living room with a fireplace. There's also a bathroom with shower and toilet, and one bedroom. The second floor has two bedrooms, both with their own bathrooms. In the master bedroom there's a shower and a bathtub, as well as a dressing room. You will also find a small housekeeping room with washing machine, vacuum cleaner and iron.
The kitchen is equipped with everything you might need during your stay in the villa, so you'll be very pleased with that part. All bedrooms have their own LCD TVs, and you will also find a good home cinema system in the living room. On top of that you can enjoy Playstation with Need for Speed: Shift – that's a must do while you're there – and Nintendo Wii. Fun for the children, but fun for the adults as well!
I'm convinced that you will be pleased with the bedrooms. The double bed in the master bedroom gave me my best sleep ever. If you have ever imagined what it would feel like to sleep on a white fluffy cloud then look no further: here you'll find those clouds. The villa is built to comfortably accommodate up to 6 persons, but I have personally now tested the downstairs sofas as well and yes, almost as good as the beds.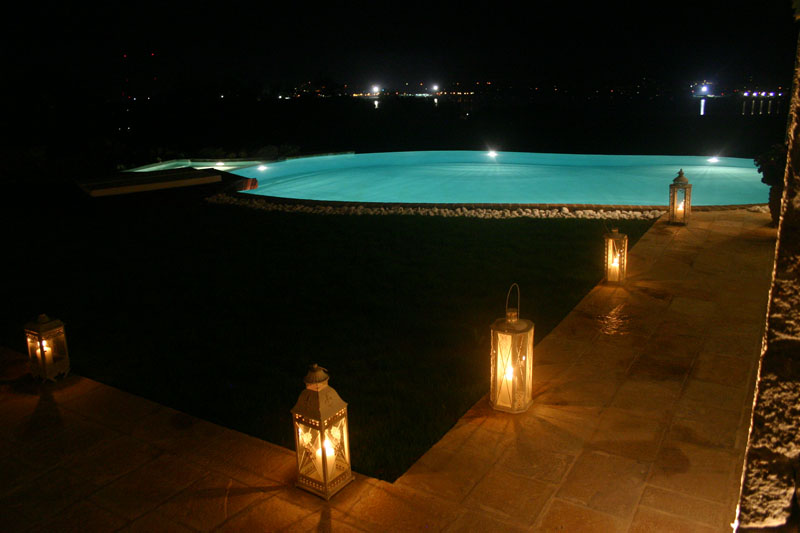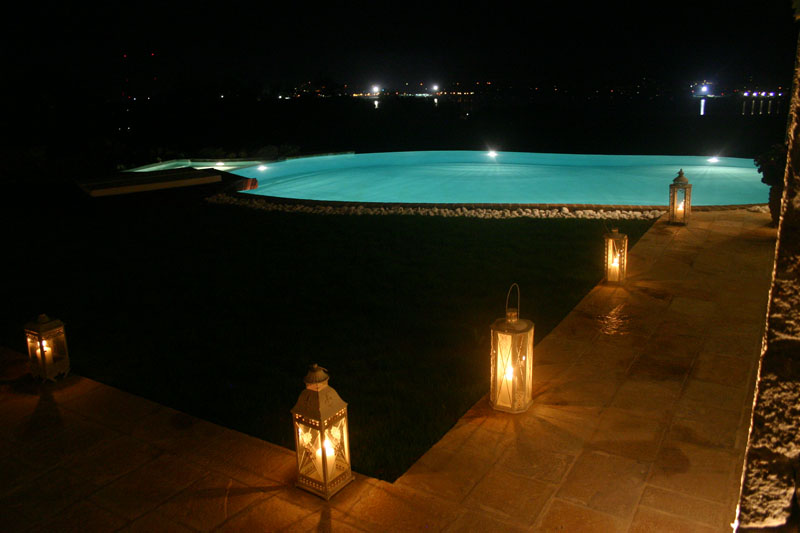 It's hard to find anything negative to say about this villa. On a few occasions you noticed that sometimes pretty isn't always very practical, but not even those small things can bother you when you look at the big picture. There is no such thing as perfect, but this is at least damn close to it! Personally the only negative thing I can think of is perhaps that dogs are not allowed, as I do have a small dog that I often travel with. But it's only a small minus.
Villa Piedra is in my eyes the perfect getaway for adults, but it is also suitable for well-mannered children. It's obviously not a place where children can jump on the furniture or throw their coke bottles on the glass surfaces, but then again which villa is? You always have to treat someone else's home with respect.
Is it worth the price? 100% yes. You might think that you would not want to spend this much on accommodation, but this is rare luxury in life and if you every now and then spend a little more to experience something you otherwise wouldn't, it's worth it. The feeling when you're sitting on the terrace in the evening with a turquoise pool next to you is indescribable – and it's only the icing on the cake.
Interested? You can make a booking through their website.
The images in this post are all taken during our stay from 6th to 10th April 2011.