A few years ago I spent a few months on the Ligurian coast, in Portovenere. With sea view. And it was beautiful. I have not been back to this area since I moved away and now I felt it was time to return there for a short stay and of course a GT3 is a fun car to take on those small coastal roads. There is something really special about Liguria, together with Tuscany it is my favourite area by the coast in Italy. If we just think about the landscapes and towns I personally think many of the towns in Liguria are much more charming than on the French Riviera, and it is also much easier to find really breathtaking views. On the other hand during wintertime I assume the French Riviera has a bit more things going on there.
Browsing locations online I wanted to stay somewhere near Portofino because that area of Liguria was supposed to be really beautiful and I had never stayed in the area before. Found a beautiful pet friendly hotel online, the four star Grand Hotel Miramare, with a really authentic Italian "Grand Hotel" style that I like. Very modern places can be nice too, but it all depends on the hotel location and in this exact location – Italian Riviera – I prefer something with a history. Grand Hotel Miramare has been standing there for 112 years and is located right in front of the sea in Santa Margherita Ligure, that is 4.4 km from Portofino (walking distance, or you could also take one of the boats that go to Portofino from Santa Margherita Ligure). It was built in 1903 by Giacomo Costa and has a history of being a destination for "international jet set". In past the hotel belonged to the Kuoni Stoppiani and Torriani families but since 1945 the Fustinoni family owns it.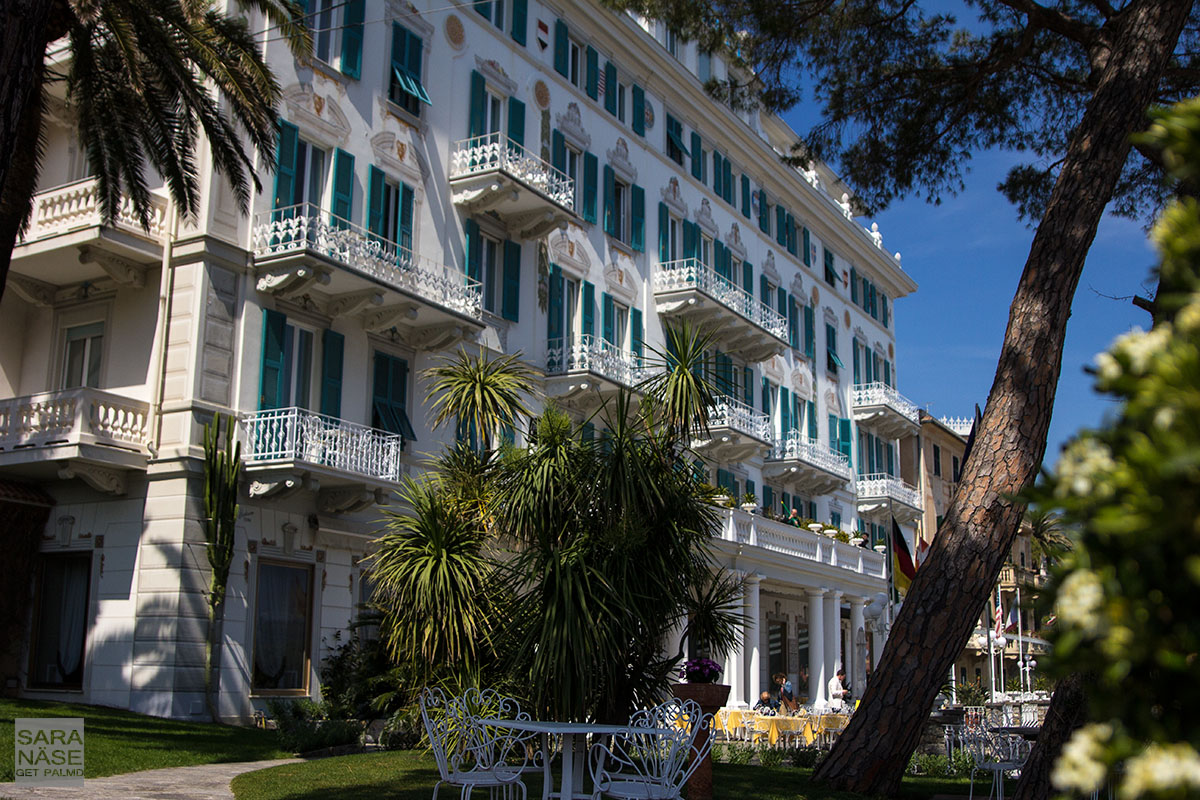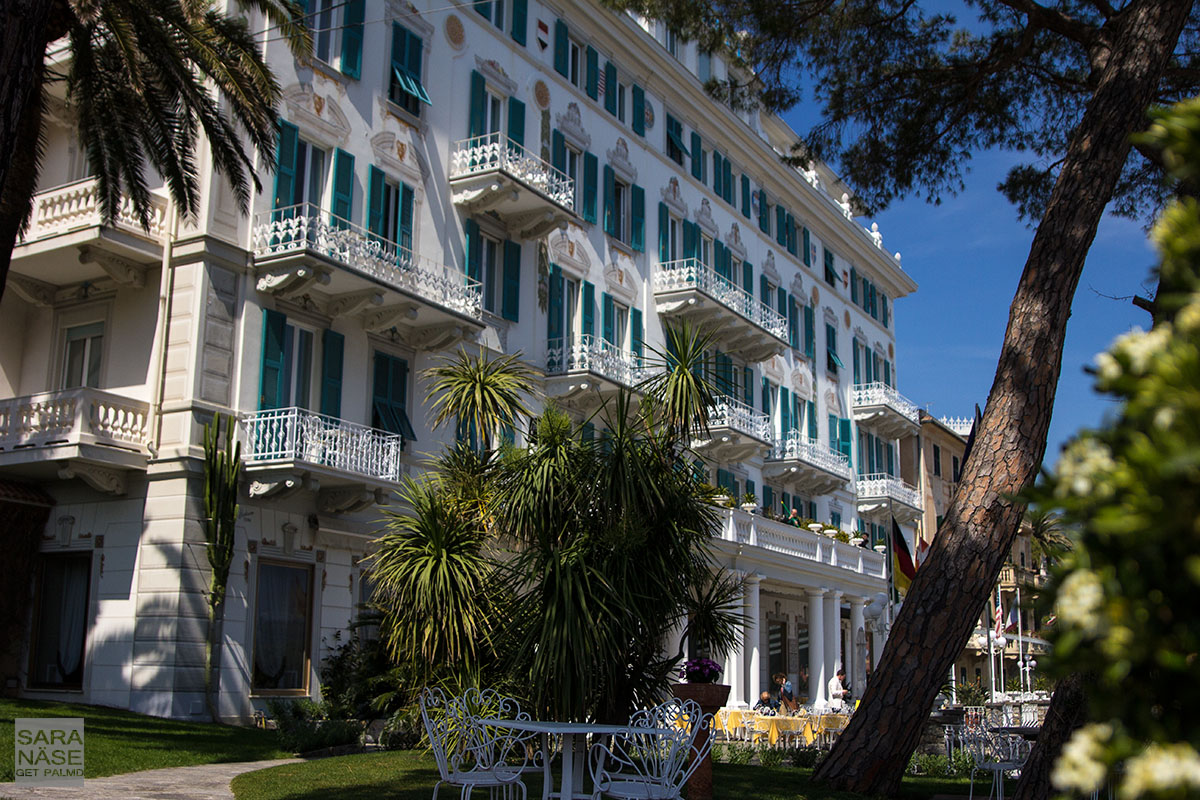 When I told my friend, who is living in Italy and has a good taste in hotels, about my stop in Liguria he said he has a hotel recommendation for me there.
"I already booked one"
"Which one?"
"Grand Hotel Miramare"
"That is the one I was going to recommend to you, it is really nice!"
That was an excellent sign. And I did indeed fall in love with the place. I arrived there and parked the GT3 in an underground garage right next to the hotel (there is an outdoor parking as well). It was a good parking by the way, also if you just want to visit Santa Margherita Ligure over the day. Wide enough entrance and not too steep, you can drive in with almost any type of car I would say, something that is pretty rare for Ligurian public garages that can often be quite tight. Via Milite Ignoto, 35, 16038 Santa Margherita Ligure is the garage address, Grand Hotel Miramare is located at number 30.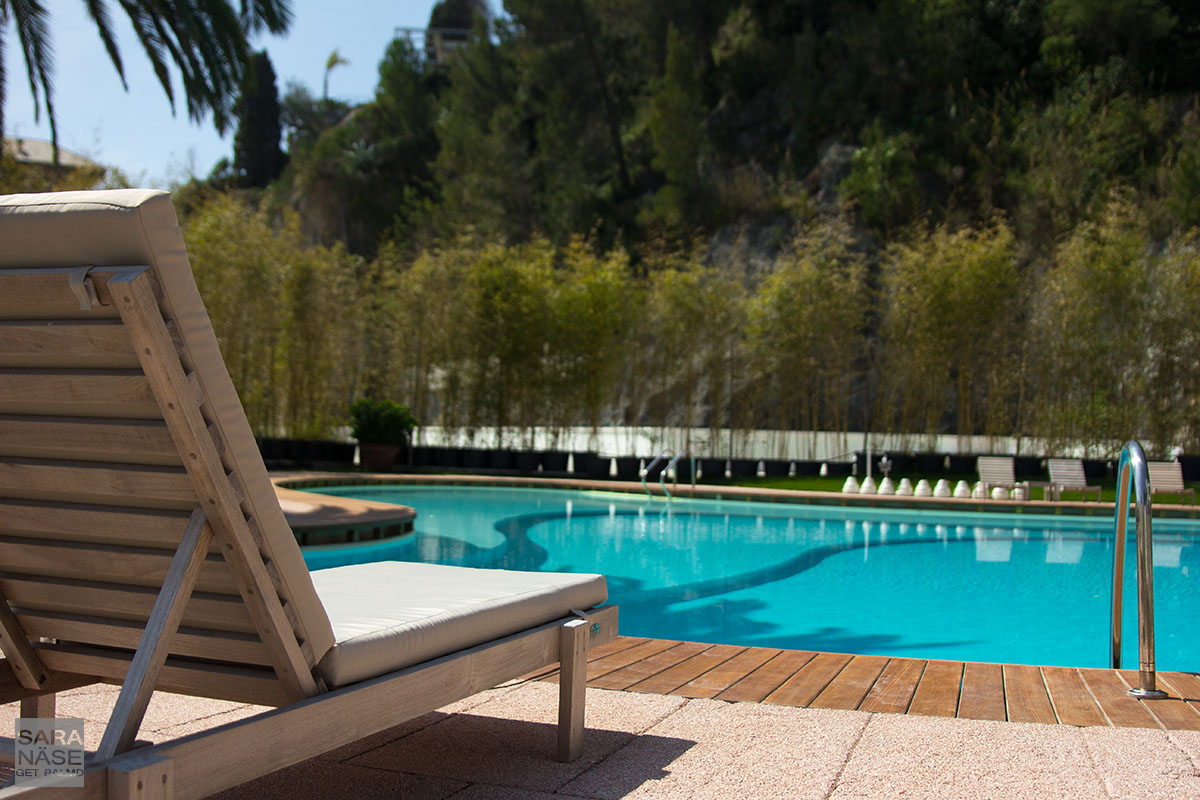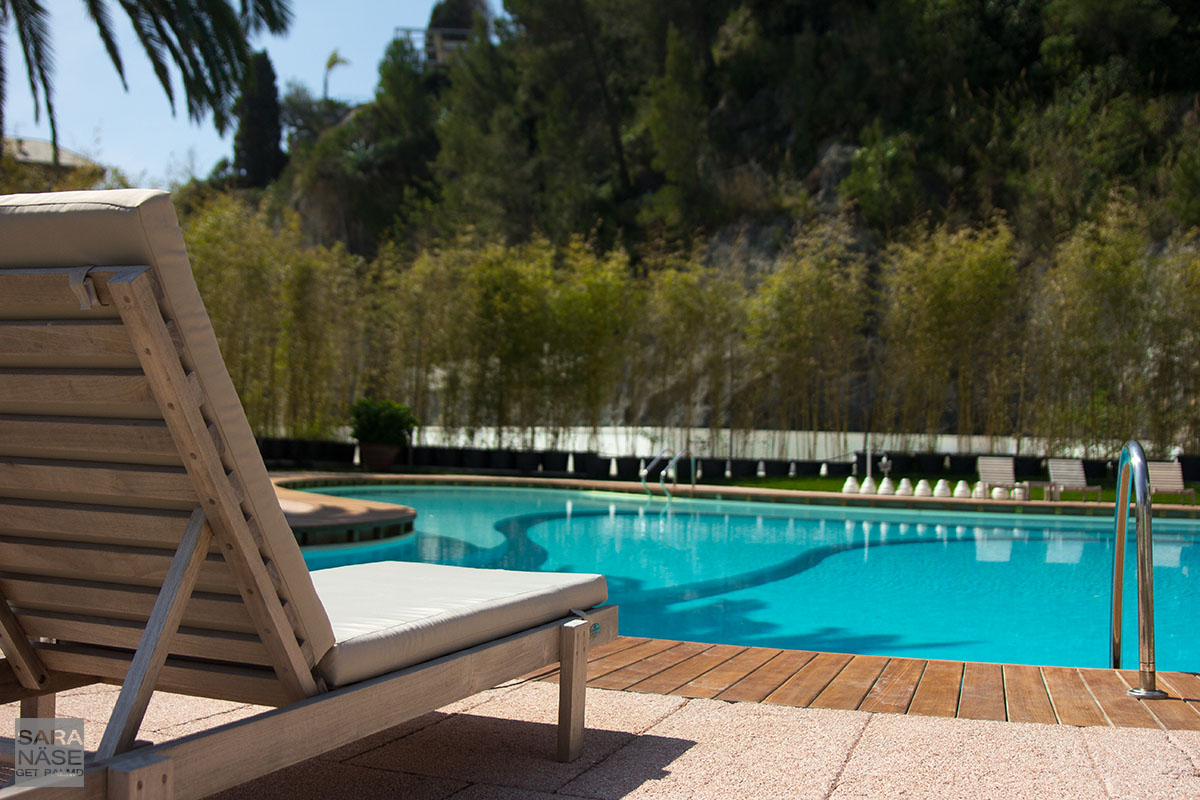 Checked-in to my room with an amazing sea view. Knew I was going to sleep with the window open from the moment I opened that window and heard the waves hitting the cliffs. There is something absolutely magical about the sound of the sea and I love to listen to that sound. Day and night it is relaxing.
After a good night's sleep I woke up to beautiful sunshine and walked down to the breakfast room. All the other guests were sitting inside but I was craving to have my morning cappuccino(s) under the sun in front of the sea, and had a long breakfast on the terrace just enjoying the views. Later took some walks with the dog by the beach, did not really want to drive anywhere else from Santa Margherita Ligure. Why leave such a nice place? On the positive side the check-out is by 12:00 and that is wonderful, I do not like it when you have to leave beautiful hotels by 10:00. Sometimes it is nice to have a slow breakfast and just enjoy long mornings – especially in a hotel like this.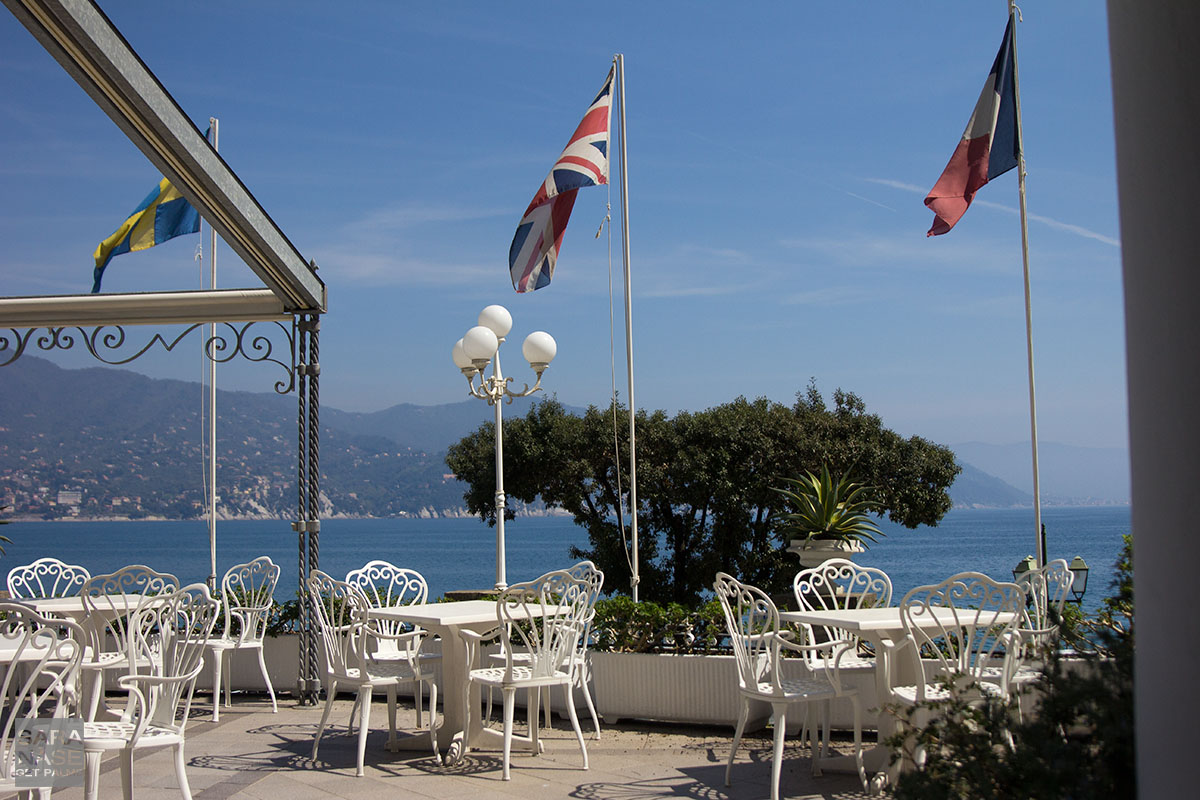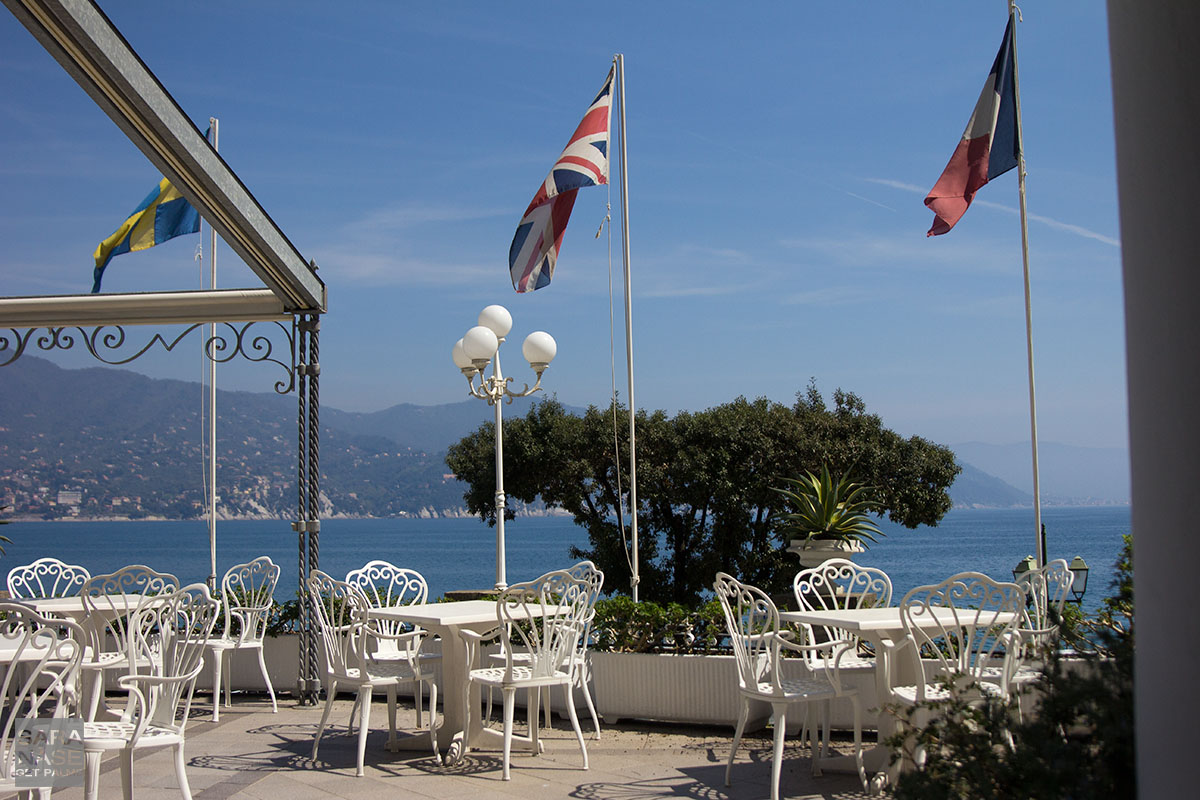 Grand Hotel Miramare is truly a lovely place to stop at in Liguria. A hotel of excellent quality with friendly staff, that has kept that old charm I personally like to see in hotels with a long history on the Italian Riviera. But what makes Grand Hotel Miramare different from many other hotels on the coast (based on hotel photos online) is that the rooms are definitely not "musty", they are extremely fresh with wooden floors and nice furniture. Modern meets art-nouveau. Lovely big pool area with plenty of sun beds and once again, that sea view.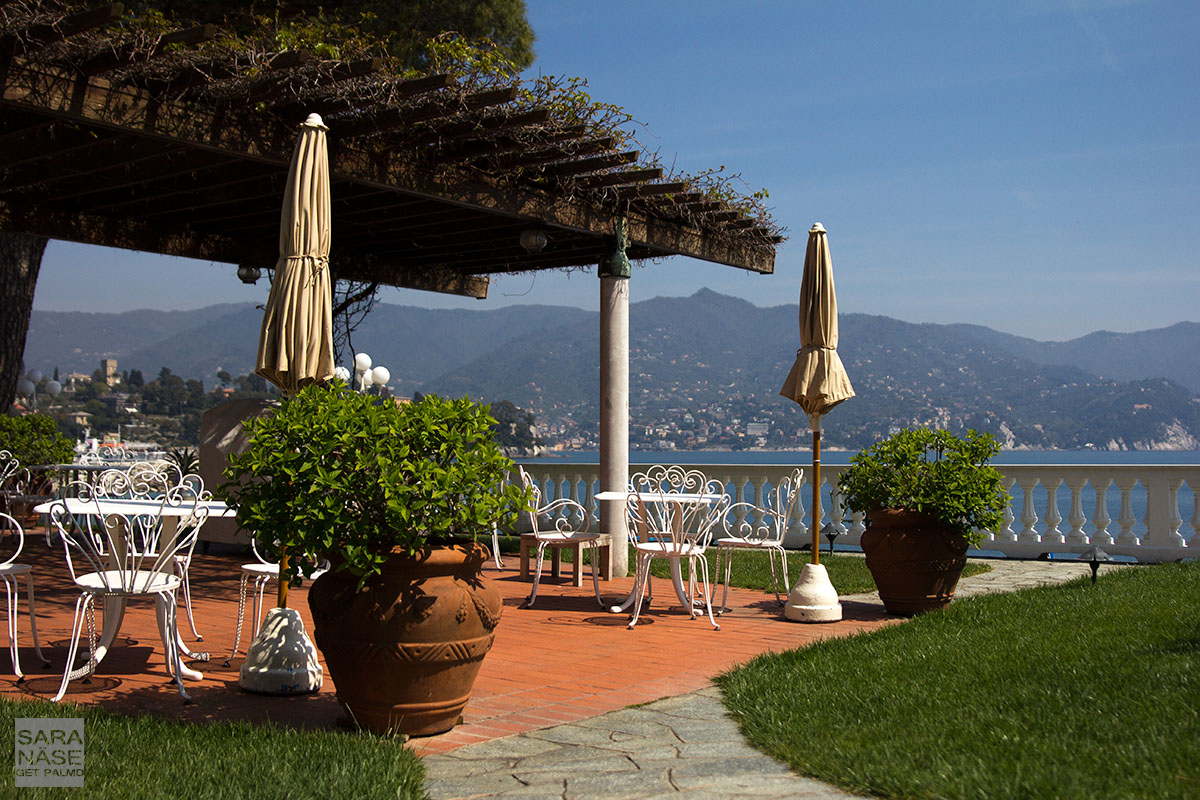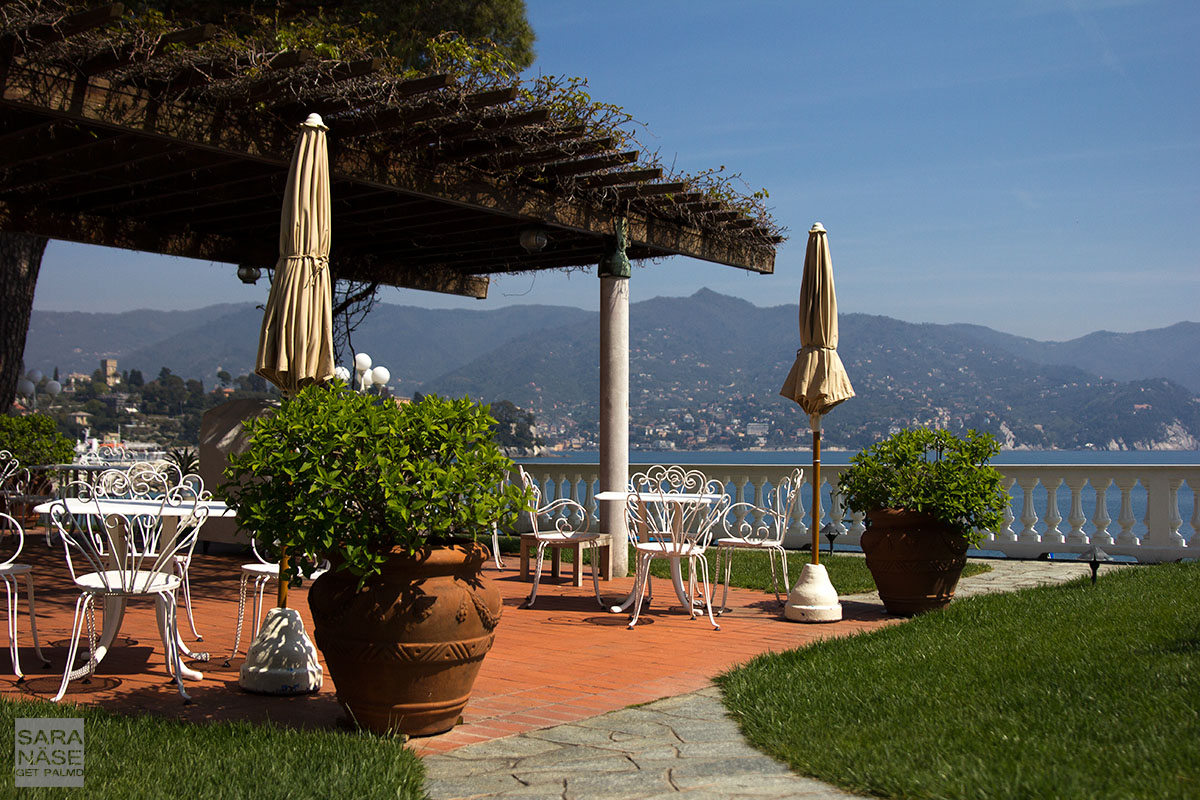 Several of my friends praise Portofino and maybe I one day have to stop by there for a night as well just to try it out. But honestly whatever I can find there it feels like it can not be that much better than this because Grand Hotel Miramare is so beautiful.
Hotel website + Online booking: www.grandhotelmiramare.it
Because I always like to suggest some nice route to each hotel here is what I would do for Grand Hotel Miramare. If you come from the Monaco direction I personally prefer the highway because the coastal road is slow and the highway is actually quite nice with many tunnels. If you come from the northern direction there should be some nice mountain roads in "Parco Naturale Regionale dell'Aveto". They look pretty tight on Google Maps but with beautiful landscapes. However if you come from the eastern direction I would definitely do a lunch stop in Portovenere (nice road going there as well from La Spezia). A few nice restaurants but my favourite was
Da Paolo
(their tuna was great). Then I would take the coastal road to the Cinque Terre towns and depending on what car you drive maybe stop for a coffee somewhere. Gorgeous places but with a low and/or wide car it is not that easy to find parking in the summer. After that drive Passo del Bracco, a really nice mountain pass in Liguria, and then continue to Santa Margherita Ligure.