Last year when I visited my friend in Tuscany and needed to wash the Toyota GT86 I was driving he showed me a self car wash place in Cecina. The owner told me that come back next year because he is opening a Razor Touchless Car Wash (by Washworld) and he will be the first in Europe to do this as well. This year I have already been testing this recently opened machine twice in Cecina – first with the GT3 (…that ended up in his promo video!) and on my latest trip with the Nissan GT-R. I had to do a short video to show how it really works, although the car could of course have been even dirtier before to really demonstrate how good it is, but I can confirm that it removed the whole bug cemetery from the front of the car that was there thanks to hundreds of kilometers on the highway. As we all know bugs can be a pain to remove with high pressure water only, some of them stick really hard to the car, but the Razor did a good job.
In my opinion there is no downside to this machine if you compare to self car washes – the ones I always use because I do not want brushes to rub the paintwork of the beautiful cars I drive. In the past years I think I have been to an automatic car wash three times only and all truly "emergency washes" because I was not able to find a self car wash. However in self car washes you need to dry the car yourself after washing it – this is the case with Razor too, it does not dry the car for you. But if you think of it as a battle as someone commented on Youtube (personally I think of it as a moment of pleasure, I actually enjoy the process of washing a car myself), and the first half is washing and the second half is drying – here you can relax during the first half and then move on to the drying process with double energy!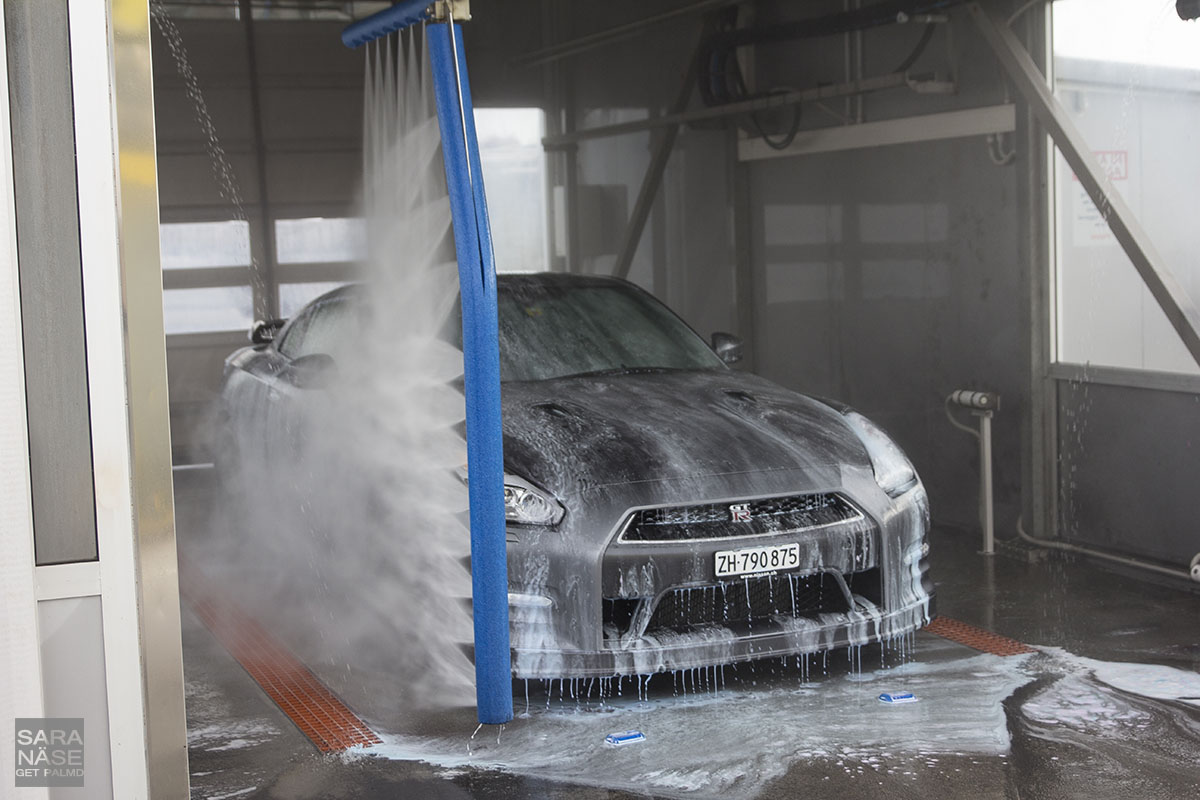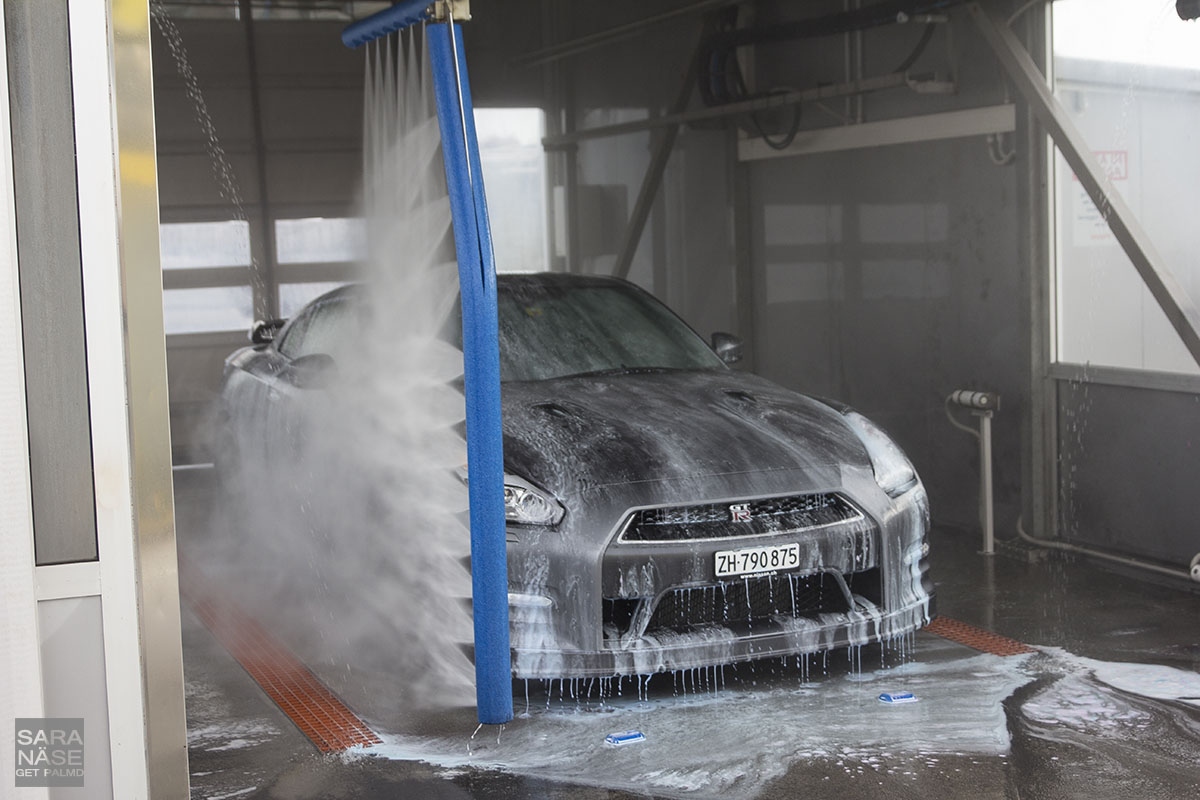 I understand this can not compete with automatic car washes that do it all, from washing to brushing to even drying the car before you drive it out. But in my opinion Razor is really an excellent alternative to the self car washes and for the people who like me worry about the long-term effect brushes might have on the car paintwork.
Thumbs up, I want more of these spread around Europe!
Autolavaggio Cecina Con Razor (website under construction, but more info on their Facebook page) is located at Via Raffaello Sanzio, 57023 Cecina, Tuscany Italy (here on Google Maps) and is open 24/7. Google Maps Street View unfortunately still shows the old car wash for this address, the new premises look much better.