During my five days in and around Monaco I had plenty of time to shoot the racing yellow Porsche 991 GT3, both video as well as photos both by myself as well as with the help from other people.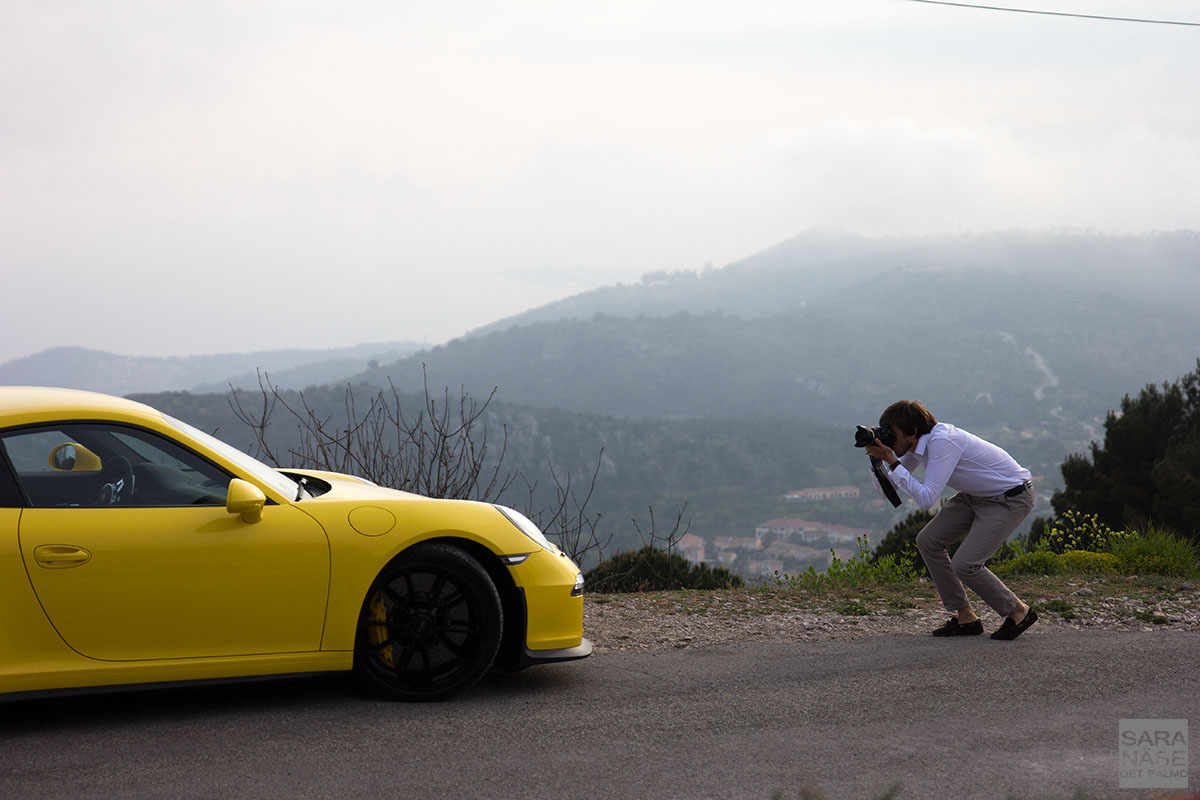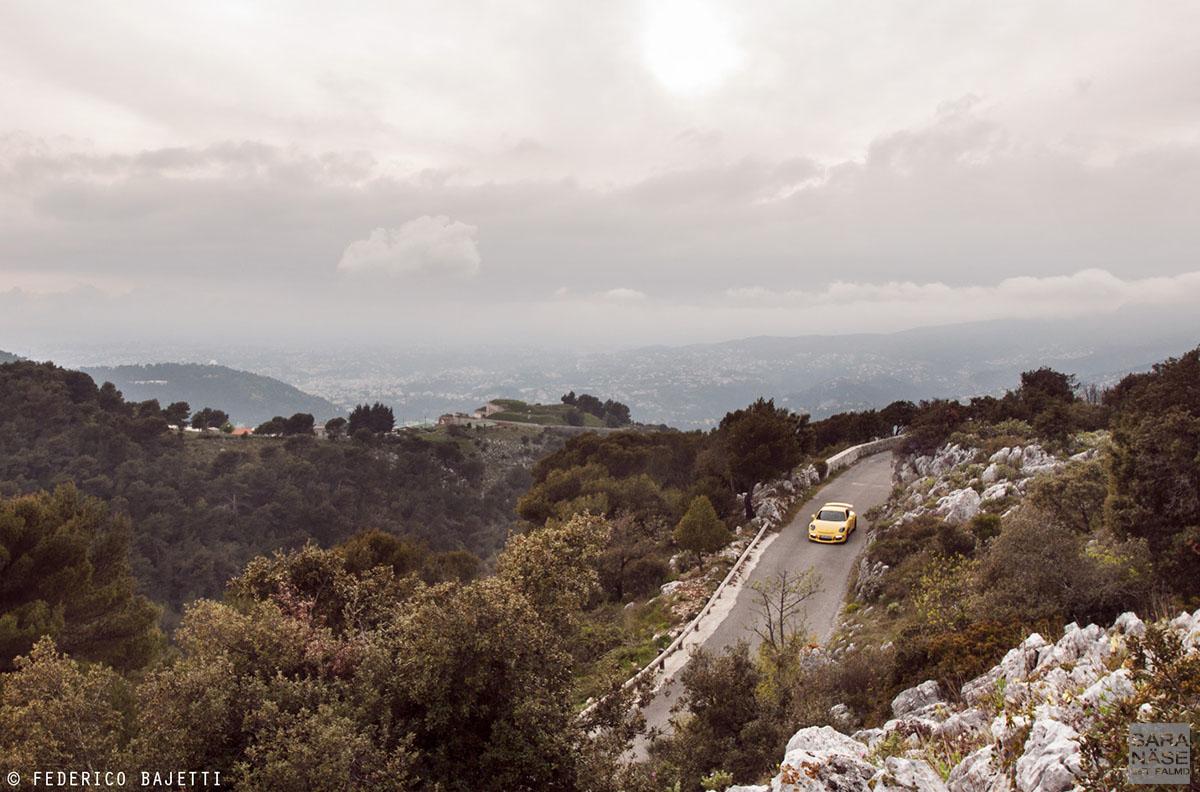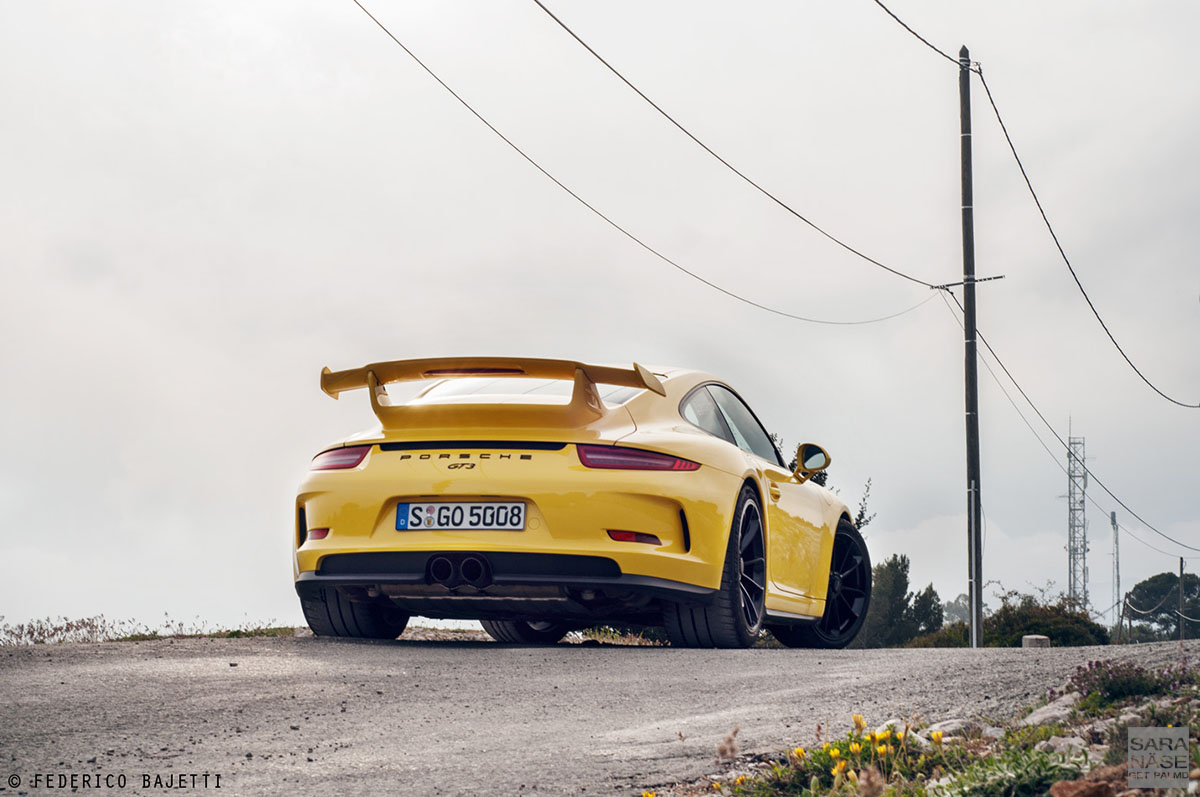 I had a couple of planned photo shoots and one of them was going to be with the Italian photographer Federico Bajetti, who also does work for Petrolicious. I took him up to La Turbie and we found a tiny picture perfect sideroad to shoot some photos on, with an amazing view down to the sea. Always nice to get different photos, when I work alone I am obviously unable to take any motion shots, the best I can do is to park the car and run up somewhere to take a few photos. But there are roads you can do that on and then there are roads you can definitely not do that on. So photography help sometimes makes a big difference – thank you Federico for beautiful shots! You can find his Facebook page here.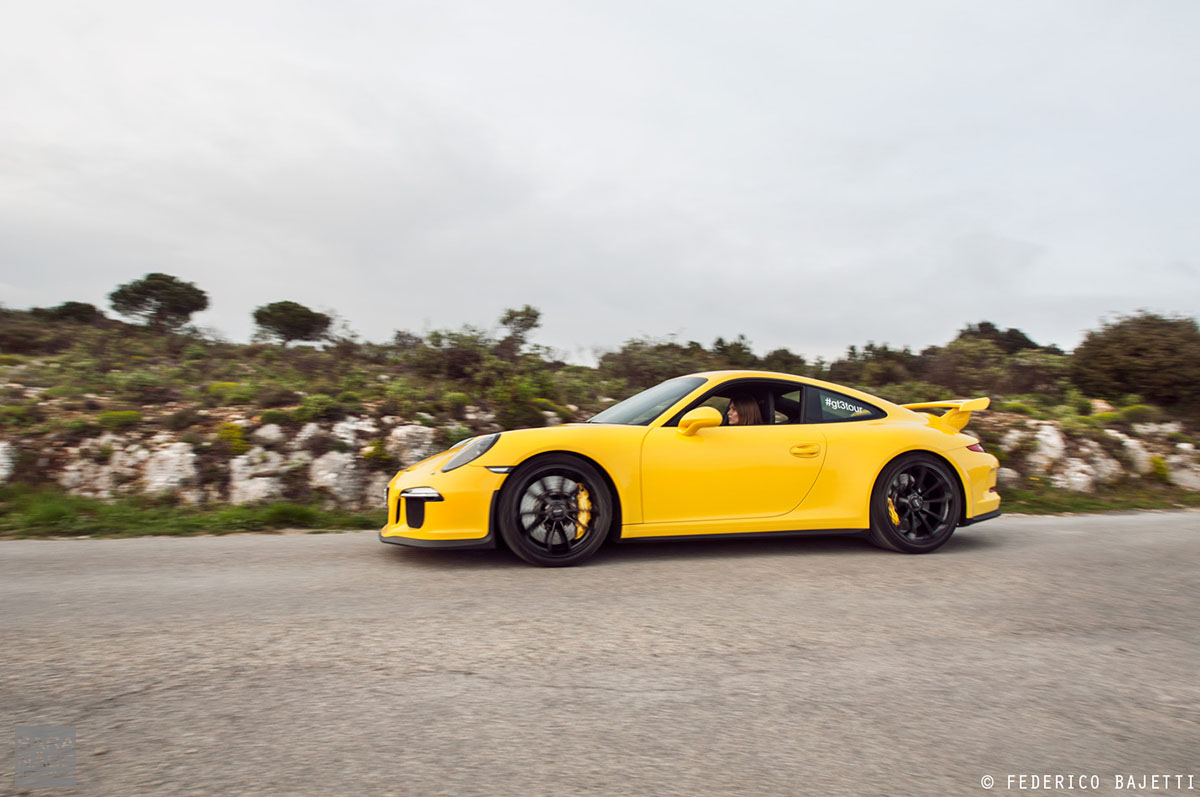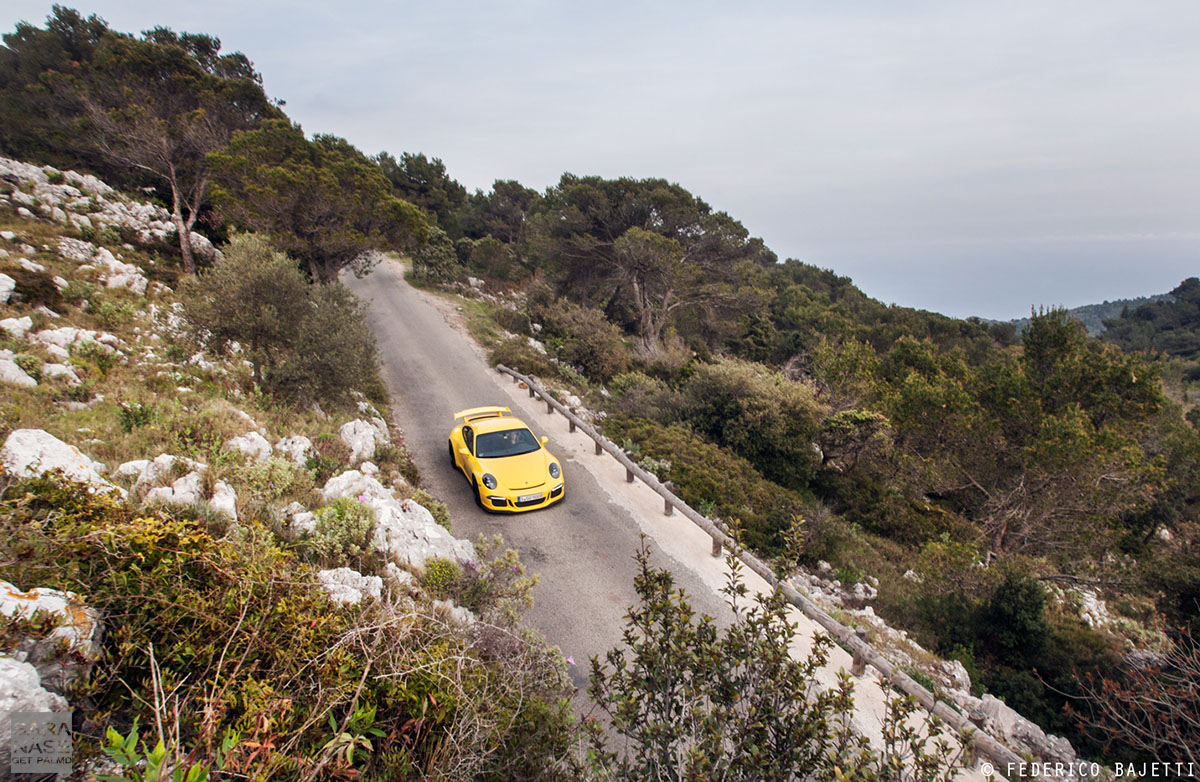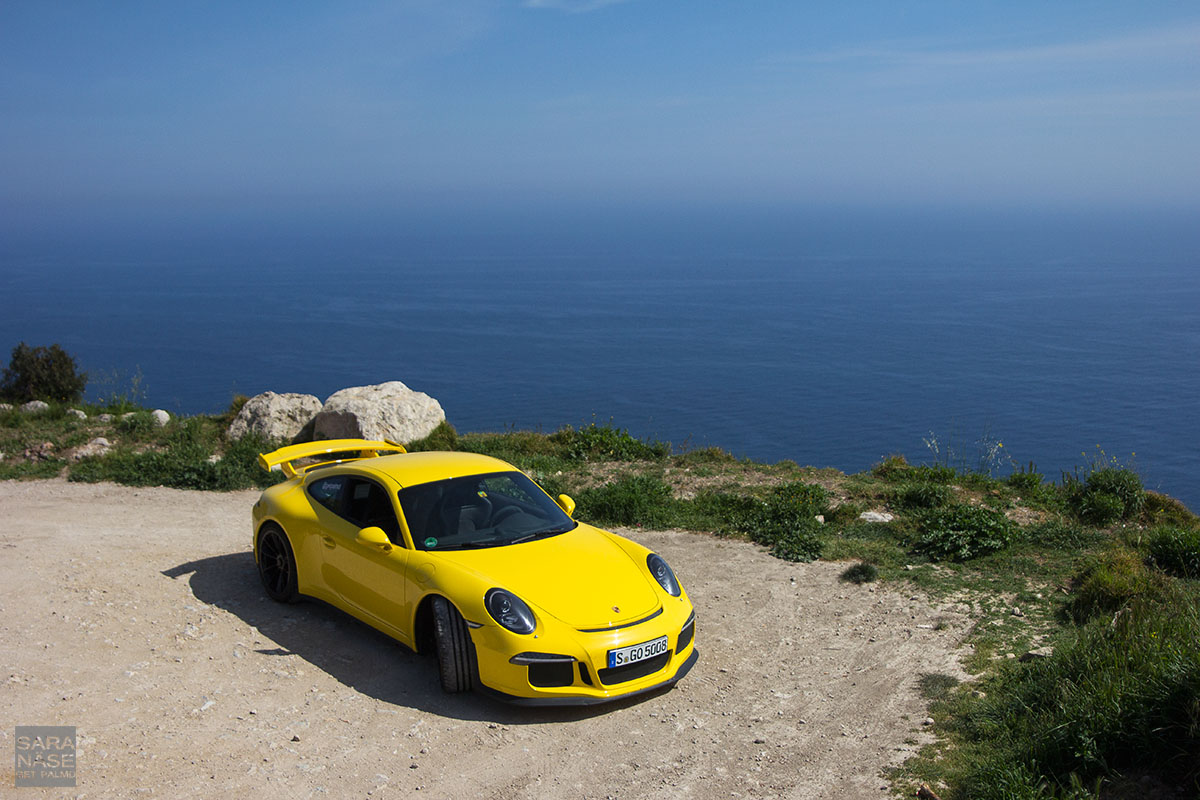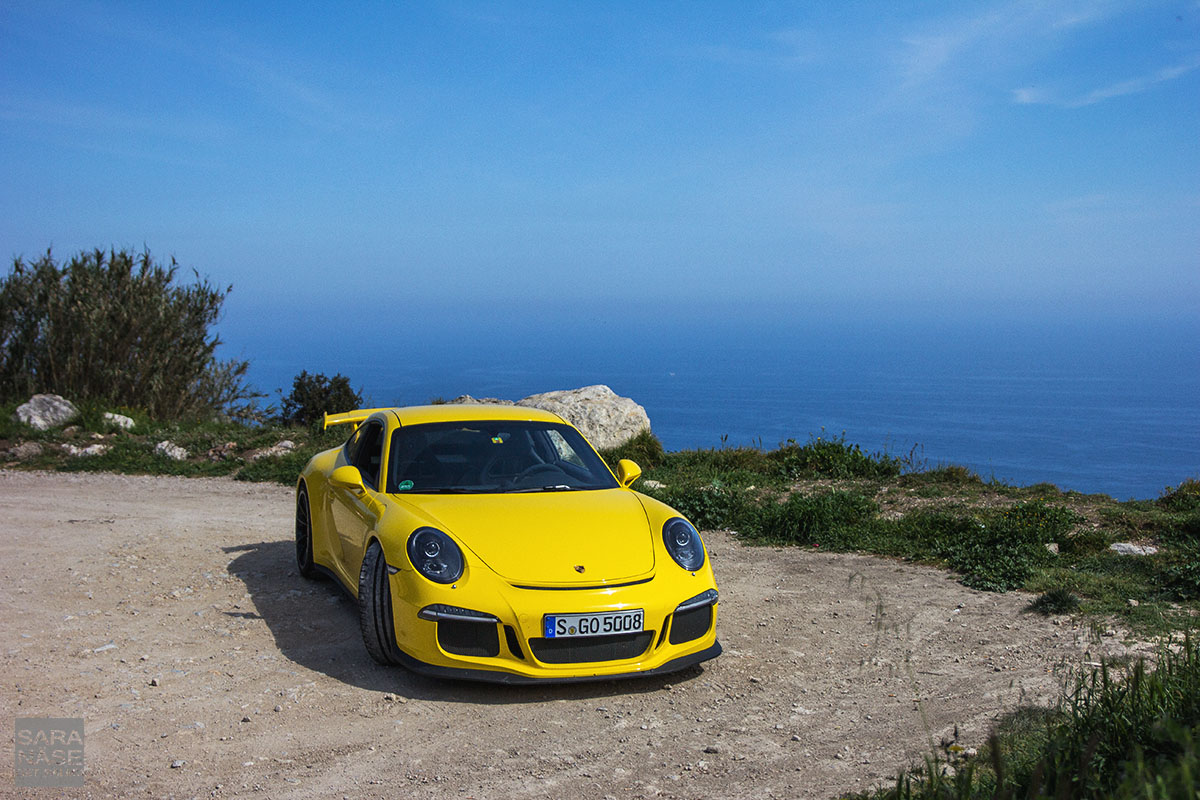 I also shot the GT3 on Route de La Turbie on two other occasions, with a fantastic sea background. Getting in to this parking with a low GT3 that does not have a front lift did at first not feel like the greatest idea I have had, but luckily for the first drive in to that parking space I had a person checking if I was getting in at the right angle, so the second time I guided Marchettino with his Targa 4S there I already knew the right angle to get a low car in (when you are driving uphill the parking will be on your left side and the best angle for a low car is as close to the left side bushes as possible until you are all on gravel, it changes from asphalt to gravel and there is a drop that could scratch the bottom). For anyone who wants to try it out themselves this is located quite early when you drive up on Route de La Turbie, the exact location on Google Maps is 1888 D37, 06320 Cap-d'Ail, France. With a normal car it is absolutely not a problem to enter, with a low front lip it just requires some extra attention. To prewarn is always good – but the views from that spot are breathtaking!