The best order to test a model range would maybe be to start with a base model, and then move up to the more powerful ones. But from Lotus Finland the first car I took for a test drive last year was an orange Lotus Exige S Club Racer, a car that has now been sold to Dubai from Finland. The second car I drove was a black Lotus Evora 400 with a manual gearbox. And last month I finally picked up an Elise from their showroom for a drive – this Lotus Elise 20th Anniversary Edition.
The 20th Anniversary Edition was a limited edition model launched in 2015 to celebrate 20 years of Lotus Elise. During these 20 years around 32,000 Elises have left the factory in Hethel, and it is the best selling sports car from Lotus. I have some friends who label Elise as a "girl's car", probably because they have that opinion of the Mazda MX-5, so they think an Elise falls into the same category. I personally do not think the MX-5 is a "girl's car", even if you see a lot of females driving them. In the end it is a driver's car, but one that is very easy to drive and not expensive to buy. And that is probably the reason why it appeals to both genders as an affordable cabriolet for the summer months – you do not really have to be a car enthusiast to drive an MX-5, it is a car for anyone.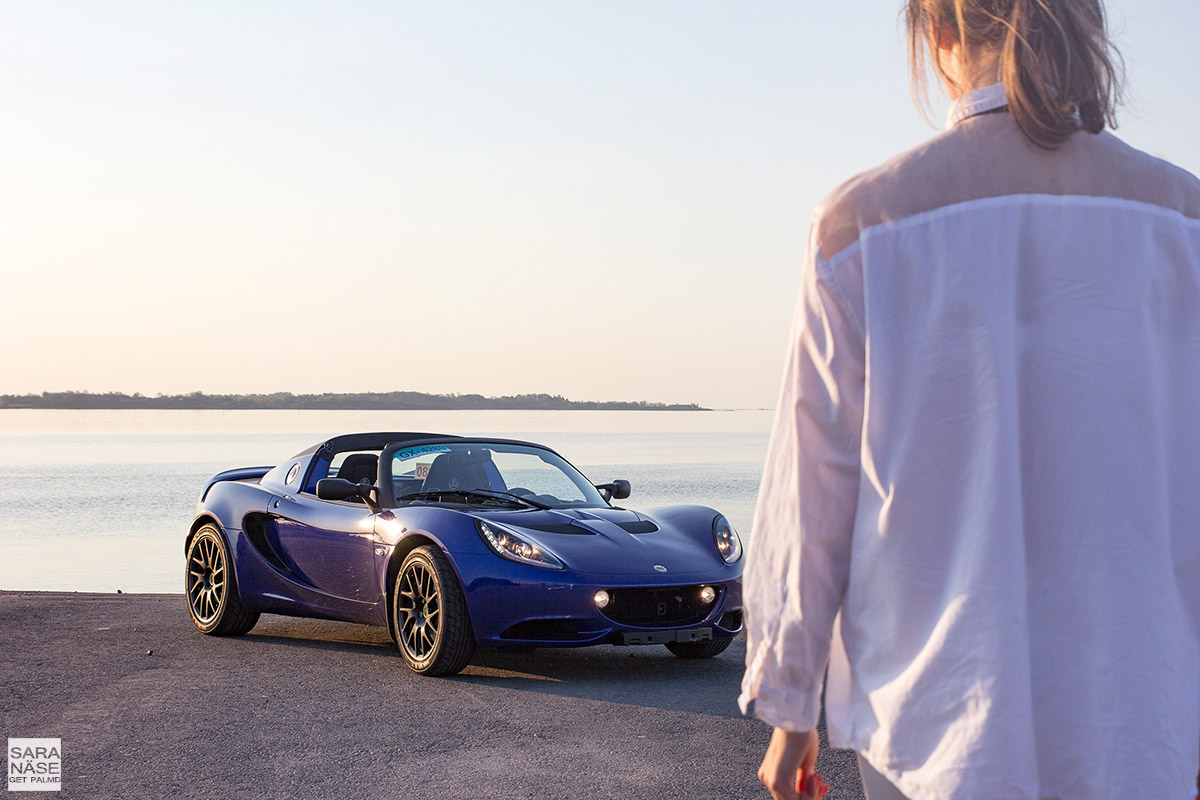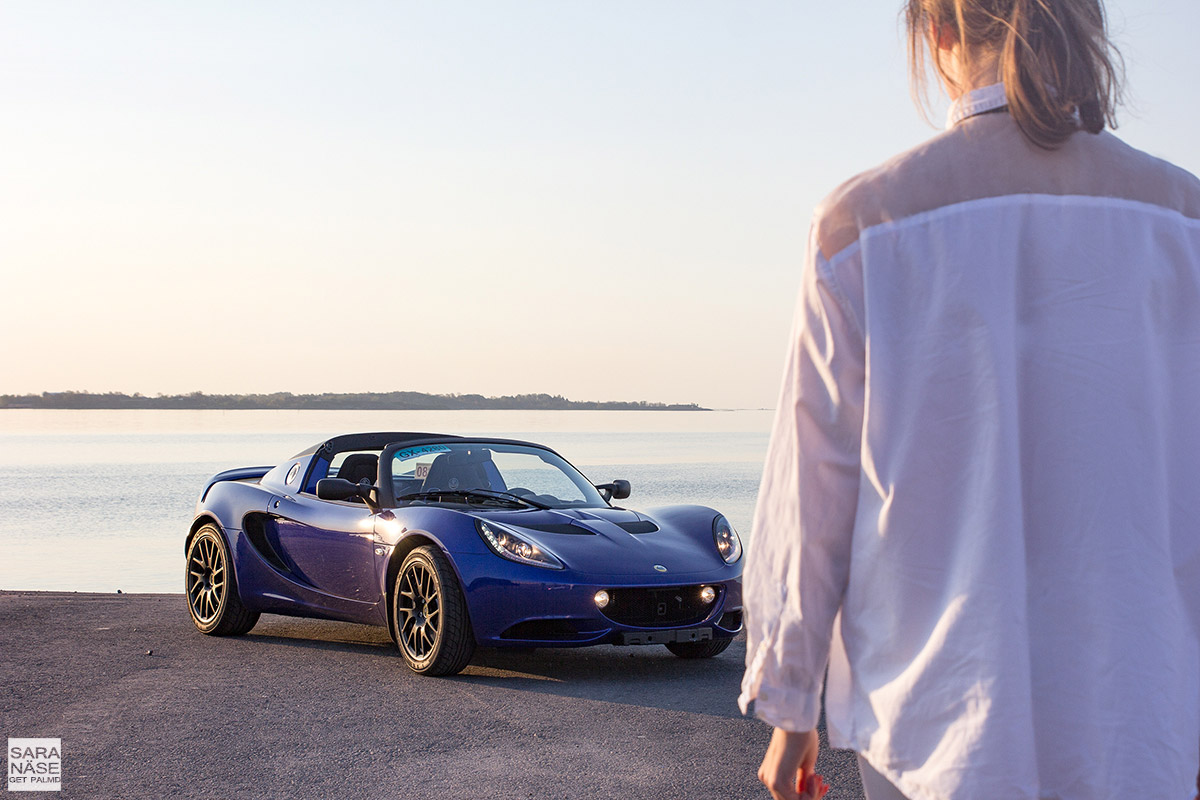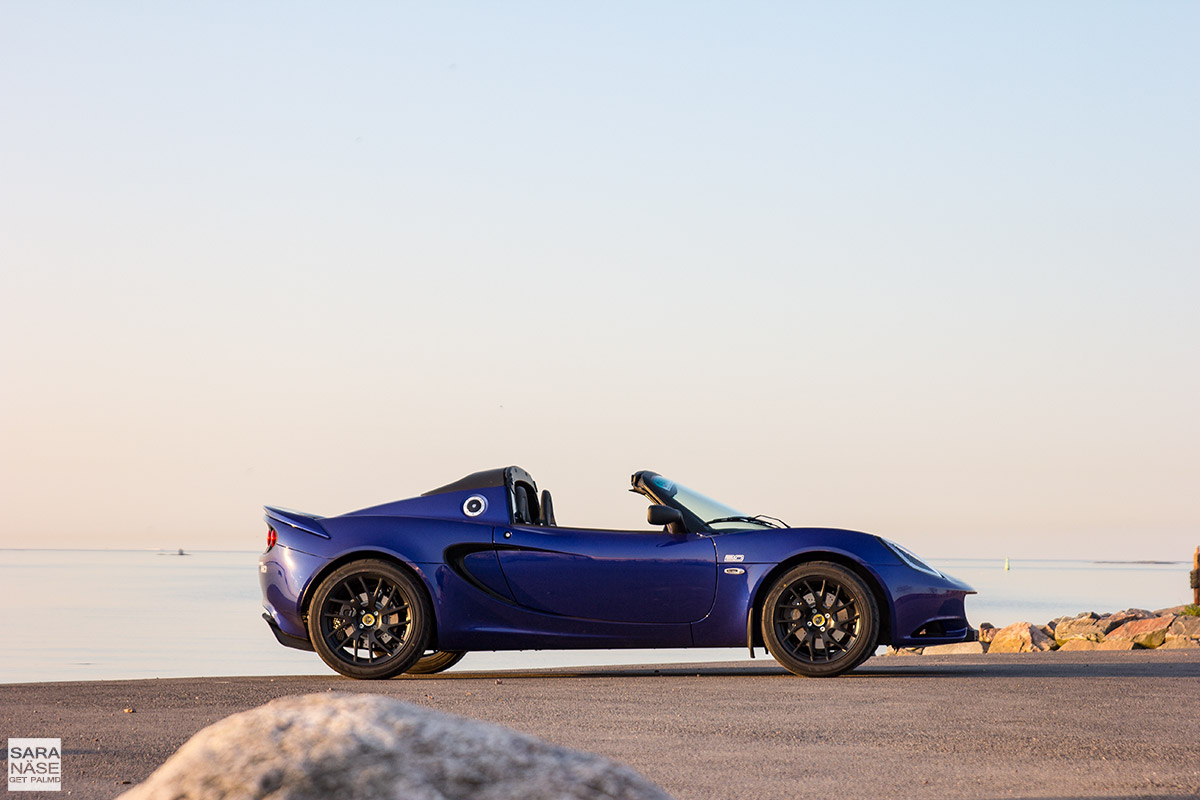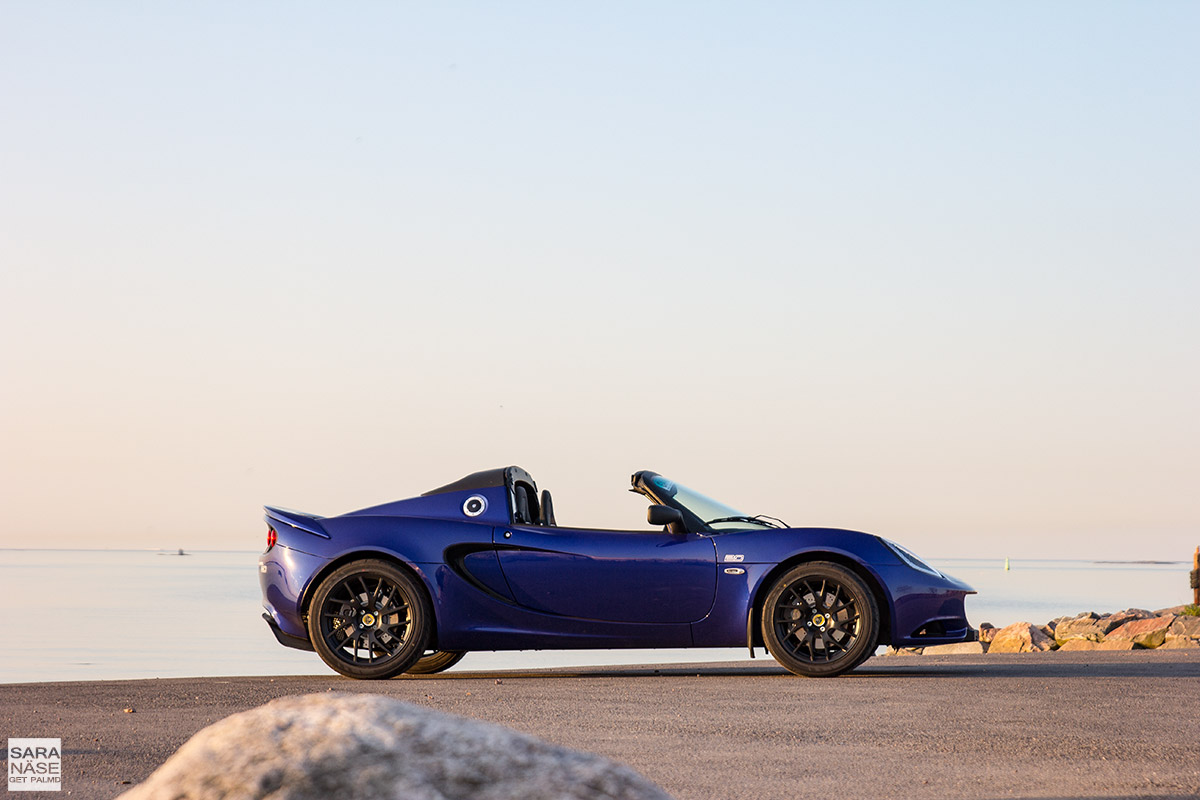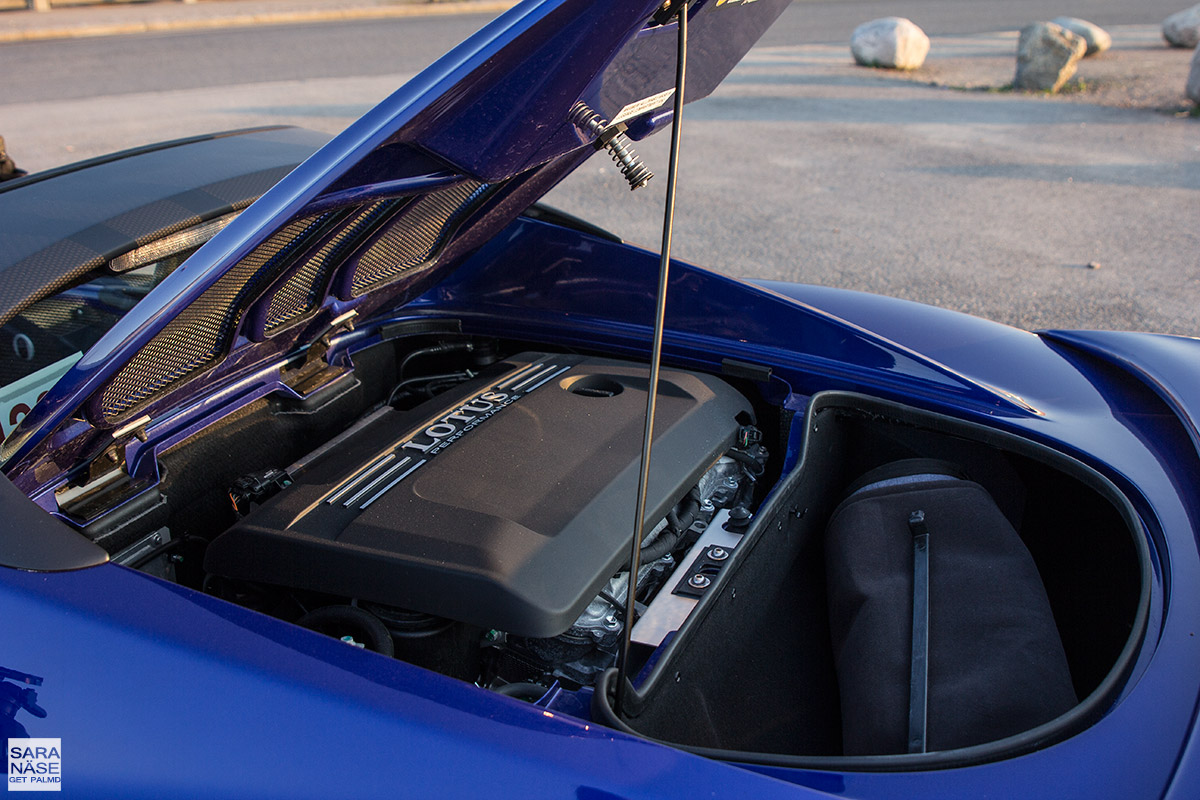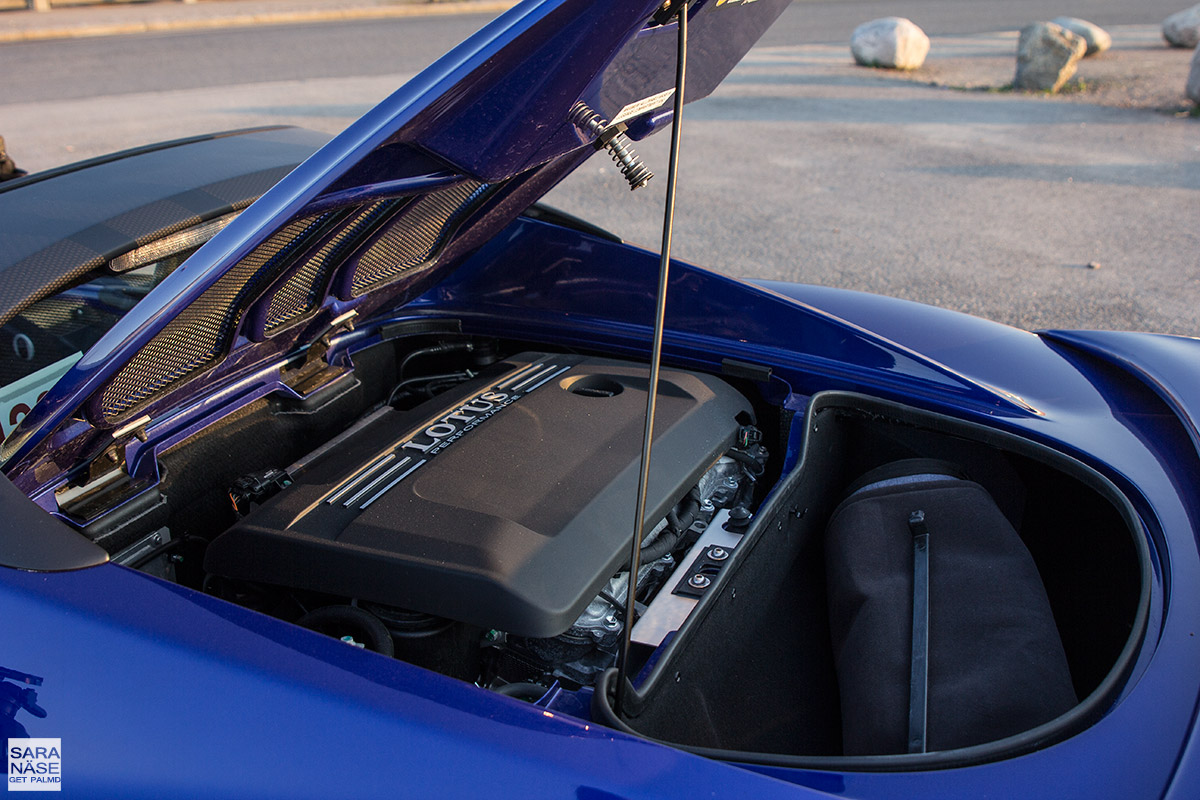 After 24 hours and a few laps around a race track in a Lotus Elise I would like to say that anyone who meets a girl who daily drives an Elise – she's a keeper. This car with a supercharged 1.8L engine is nothing like an MX-5 (Elise has more rawness), and even with the less powerful 1.6L engine I do not think you lose much of the feeling, although you will be in a slower car. It takes a special kind of person to enjoy driving a Lotus Elise every day. It has to be someone who understands how fun a lightweight mid-engined sports car with a manual gearbox can be, otherwise you would not buy an Elise. There are more comfortable and less expensive options in that case, like an MX-5 for example. The people you see behind the steering wheel of a Lotus Elise are purists, I really think so. You get what you pay for and with the Elise you do not pay for comfort, you pay for joy.
How is the 20th Anniversary Edition different from other Elise models? A little weight was reduced. It was also only available in four classic Elise colours – blue, yellow, silver and green. Exterior mirrors, roll-hoop cover, aerodynamic diffuser and rear fascia are matte black. The lightweight rims are also matte black, and you can find some 20th Anniversary decals on the car. Seats were available in leather or alcantara, with a 20th Anniversary logo on them. The center console is lightweight and painted in same colour as the exterior, and also the seat hoops have a matching colour to the exterior. My favourite feature is that it has a pair of extra driving lights – and those make the front look extra appealing. But you can find these now in the new Elise Sport and Sport 220 as well, luckily.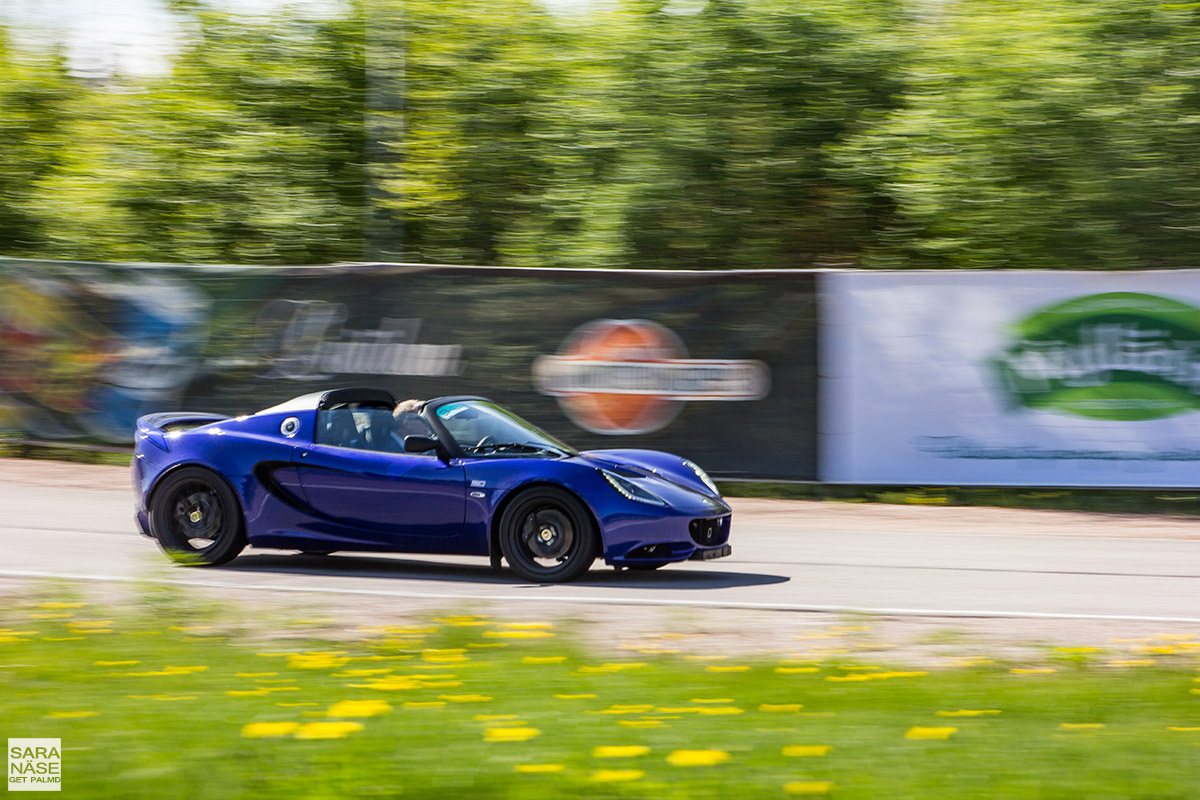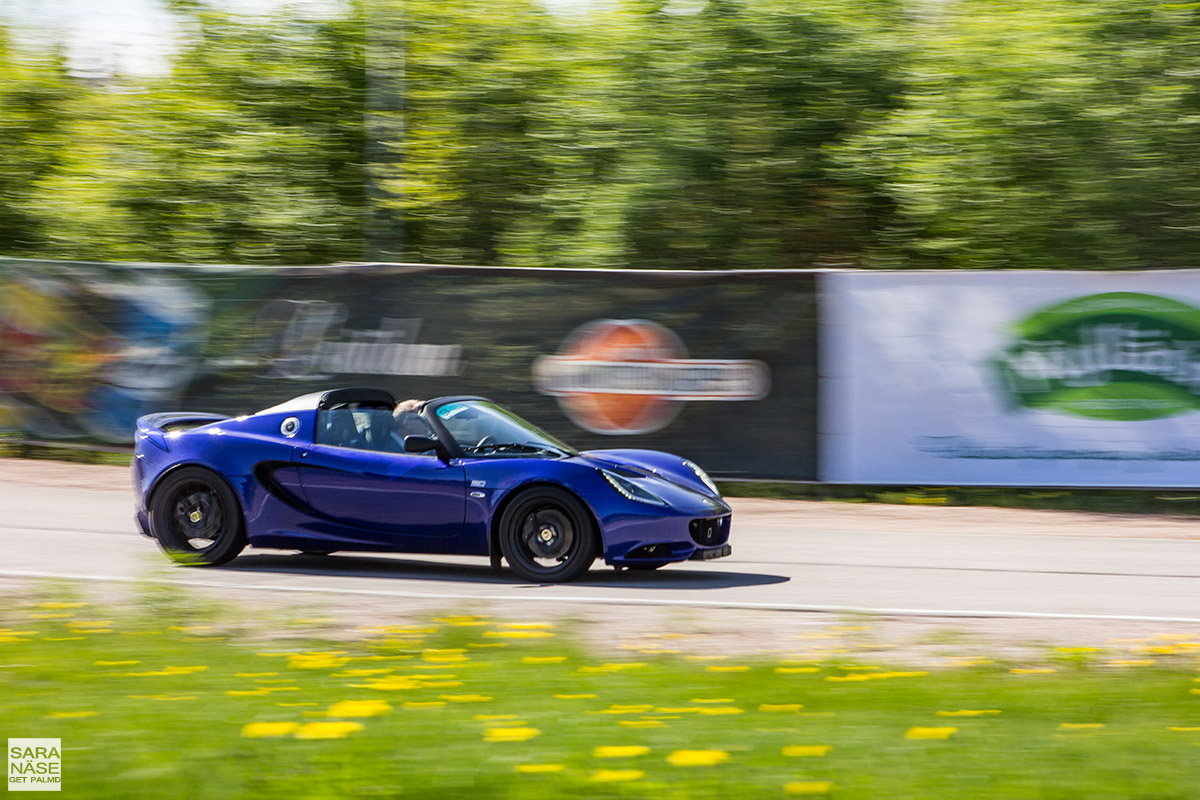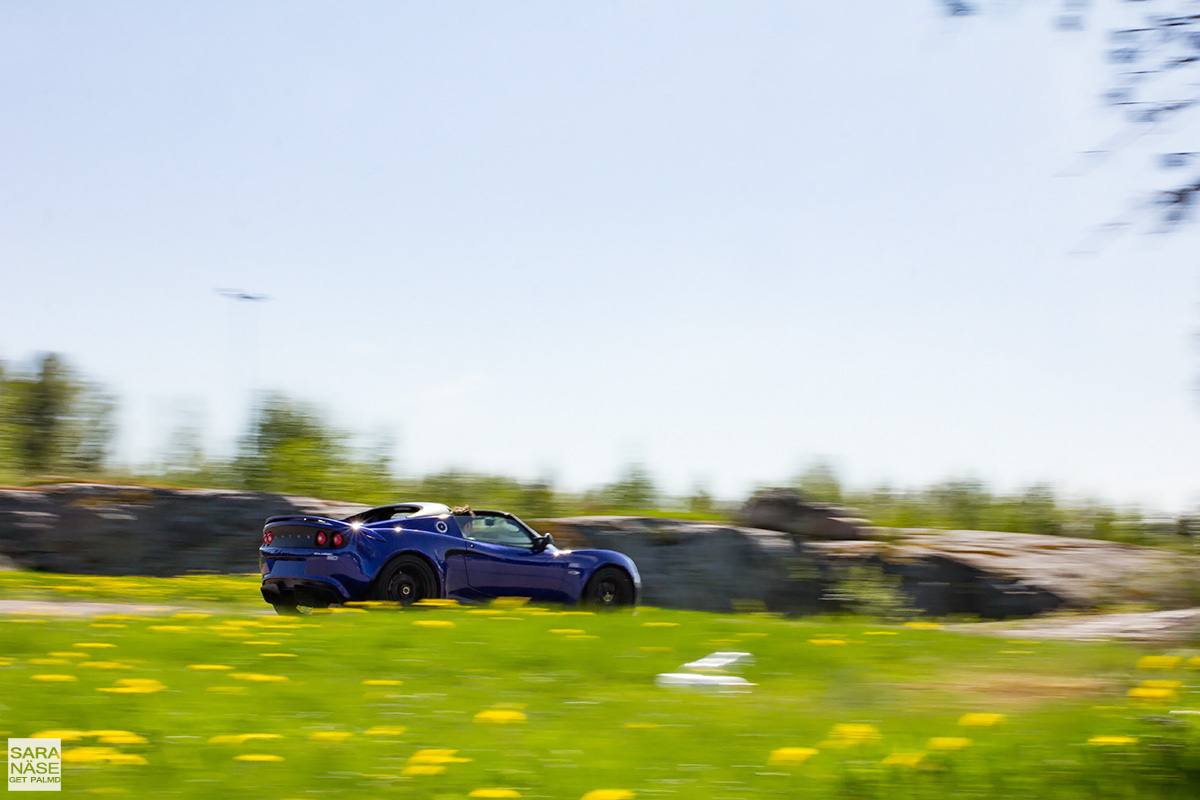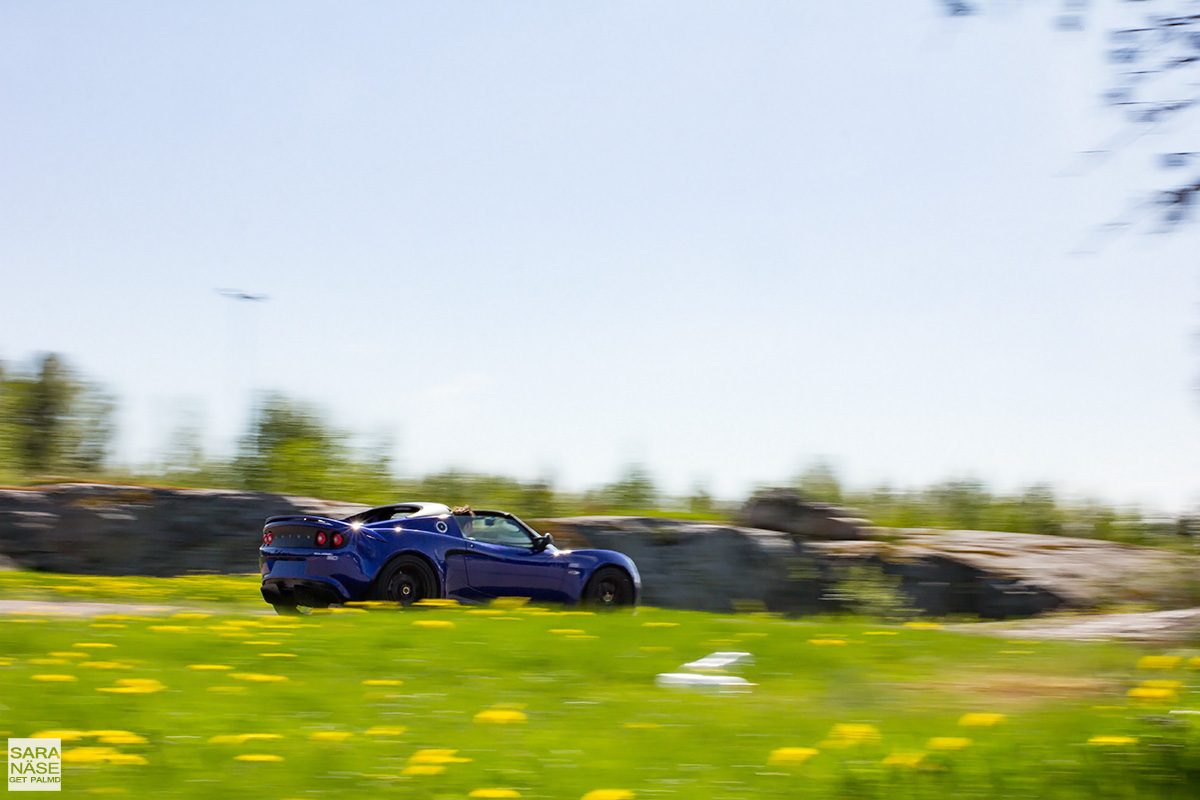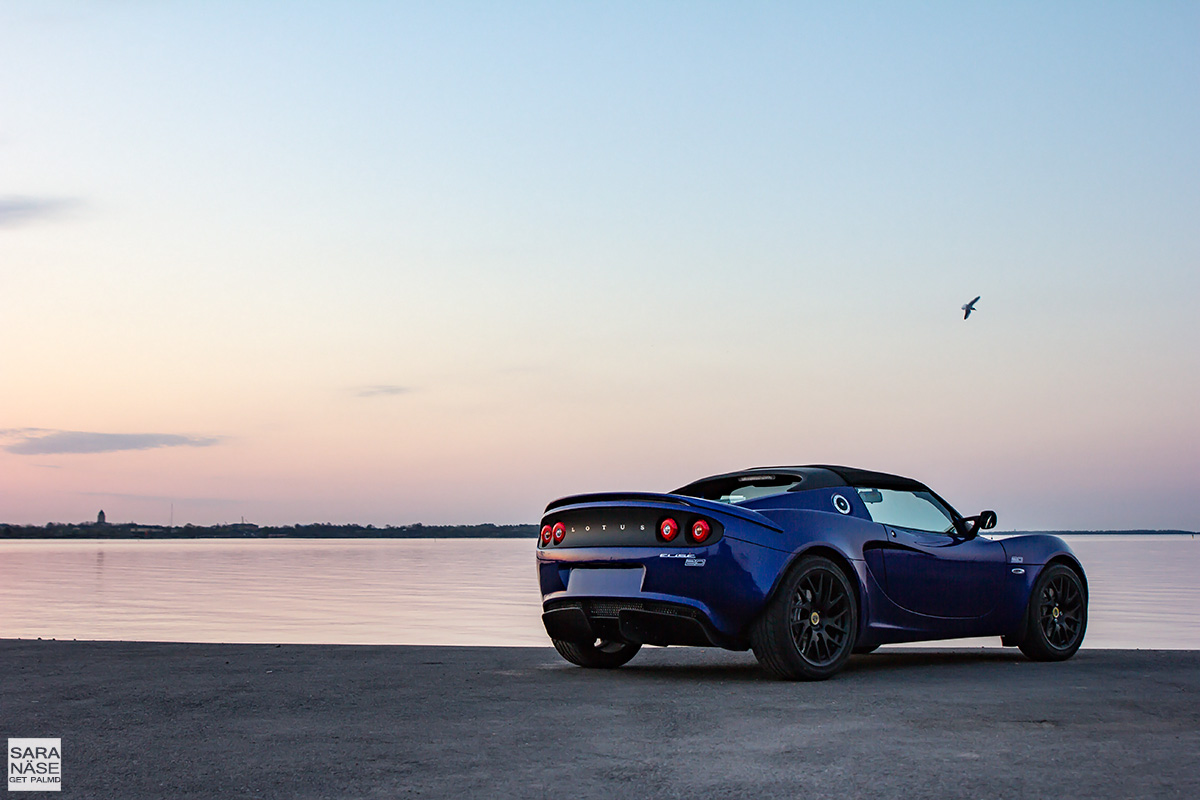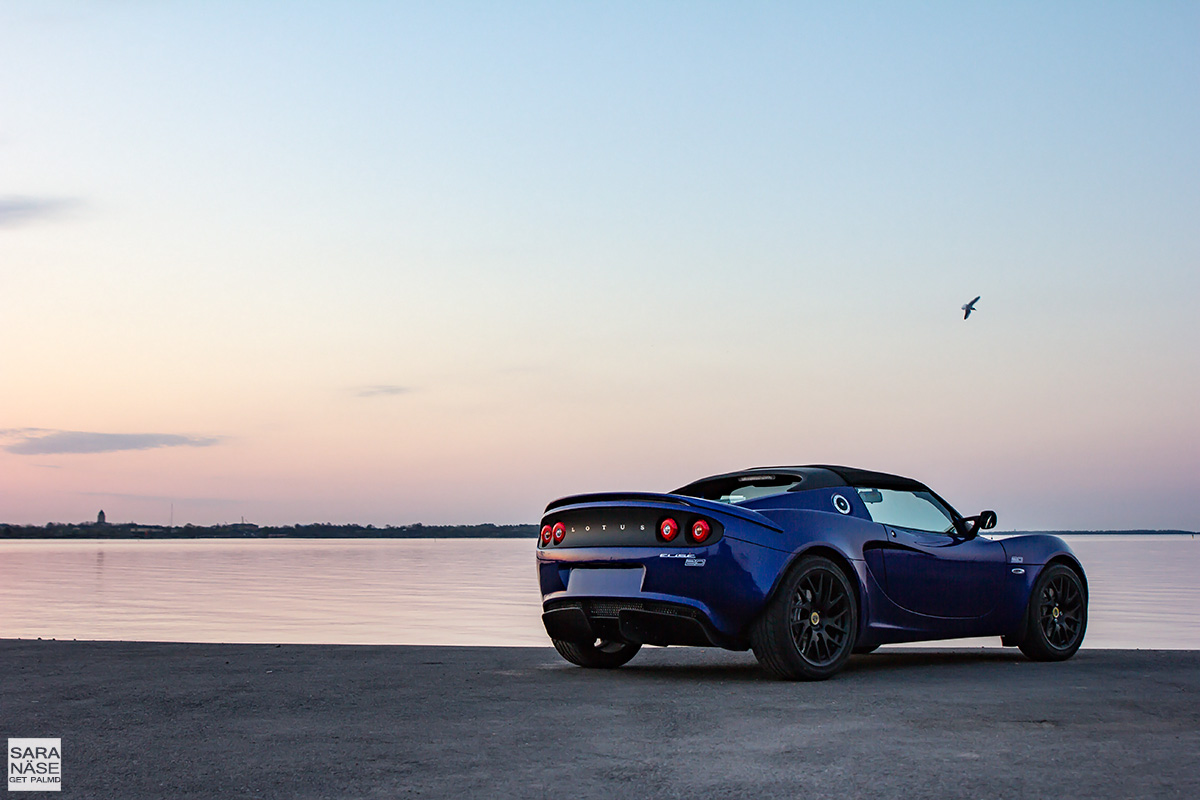 The Lotus Elise feels surprisingly hardcore considering its small size. Moving down from the more powerful V6-powered models I was worried the Elise might lack a feeling. That it would not feel as brutal as the Exige, and that it would have a disappointing sound because of the much smaller engine. It did not feel as brutal as an Exige, and it did not sound as good as one either, that is a fact. But you know what – it did not make it a disappointing car at all. Because it had everything that a Lotus is supposed to have – it felt lightweight, the manual close ratio gearbox felt strong, it had a great balance in corners, it had responsive handling with unassisted steering, and it brought out the child inside while driving.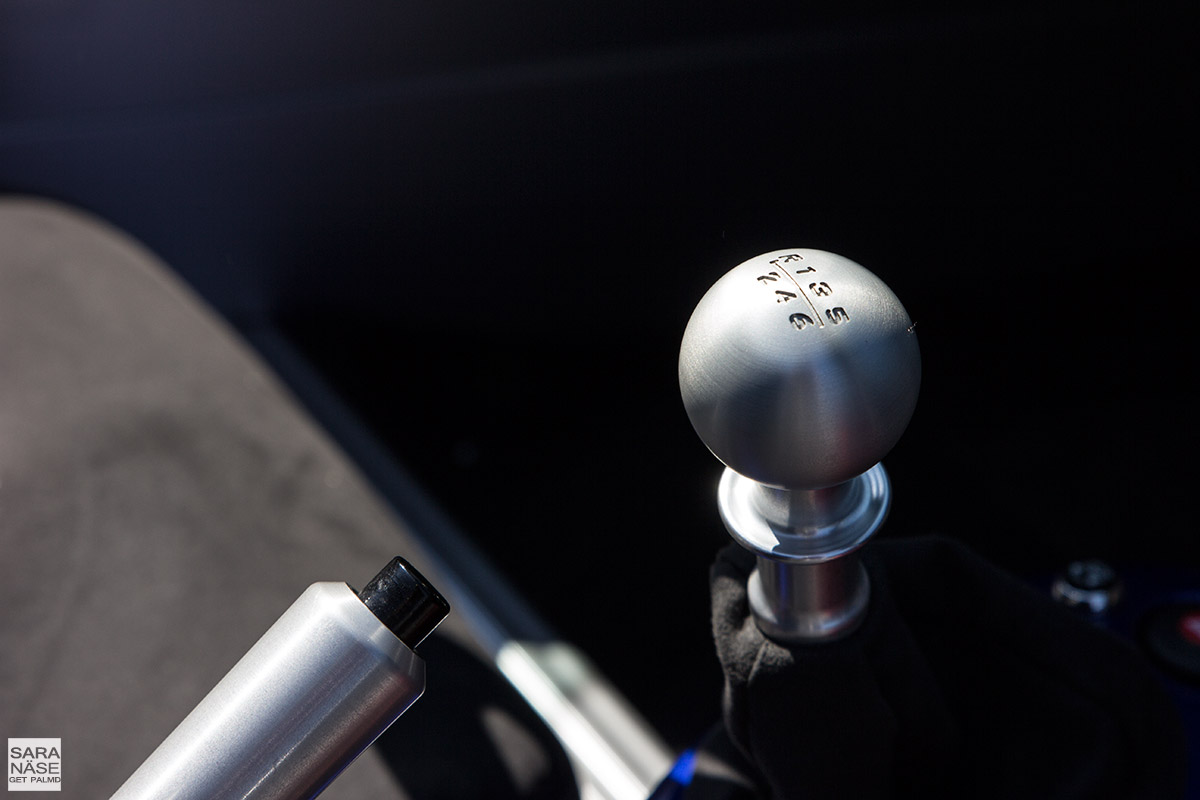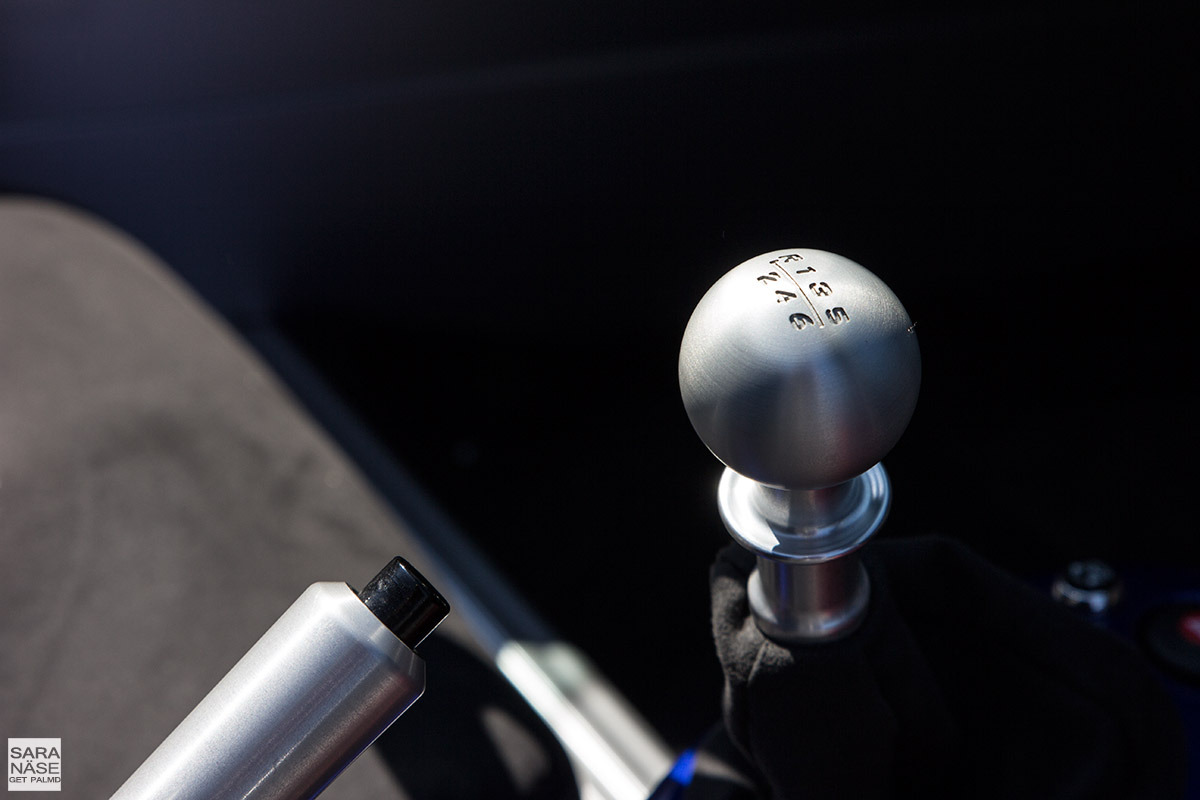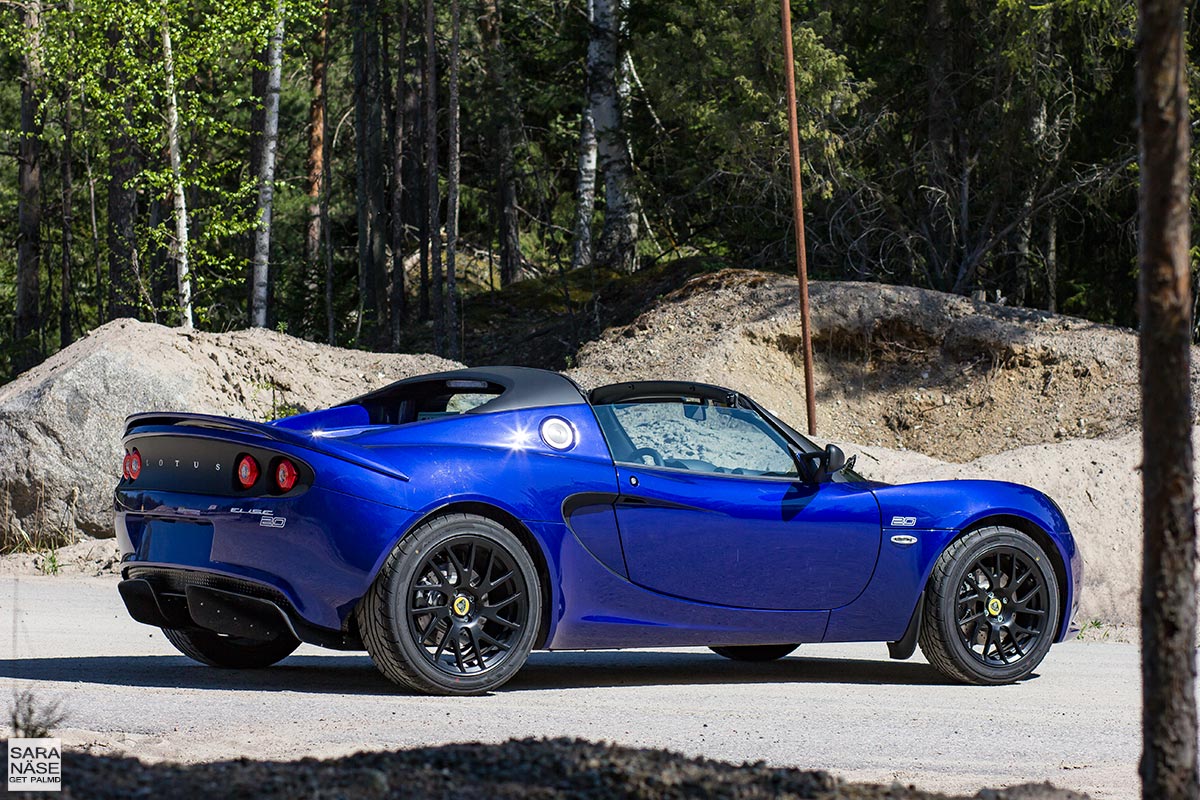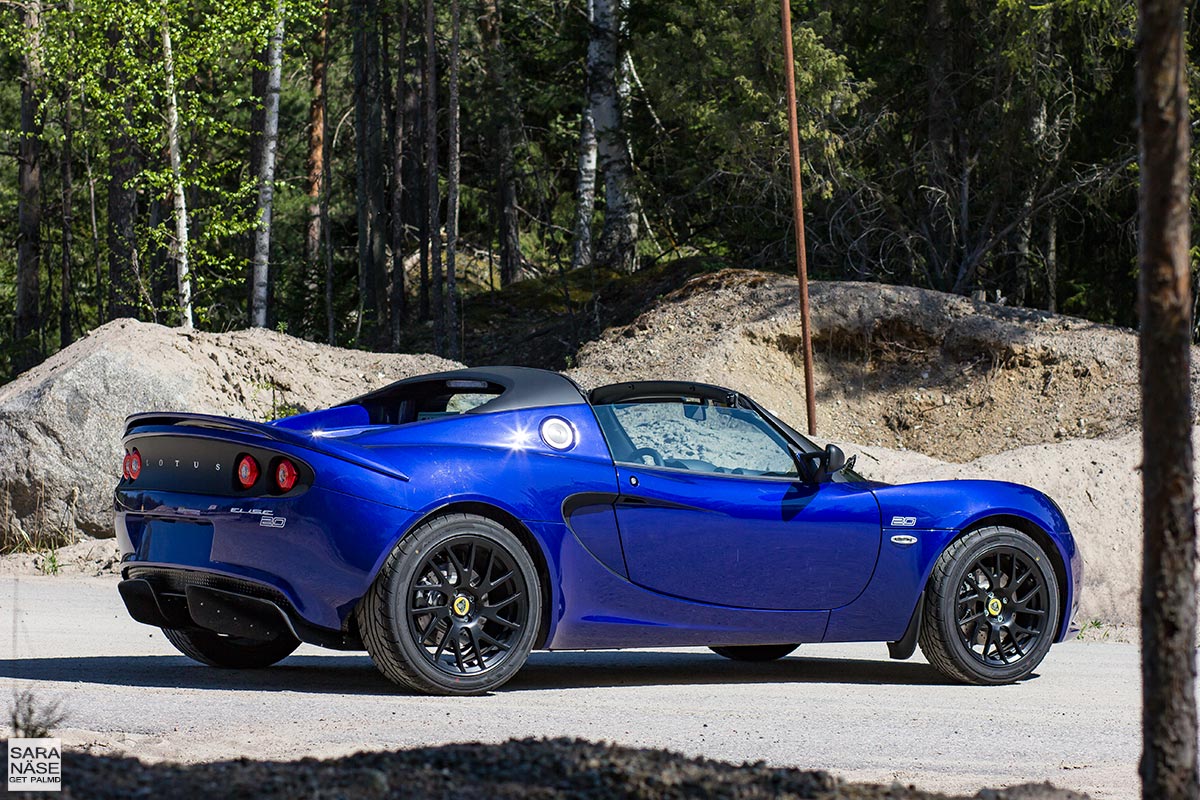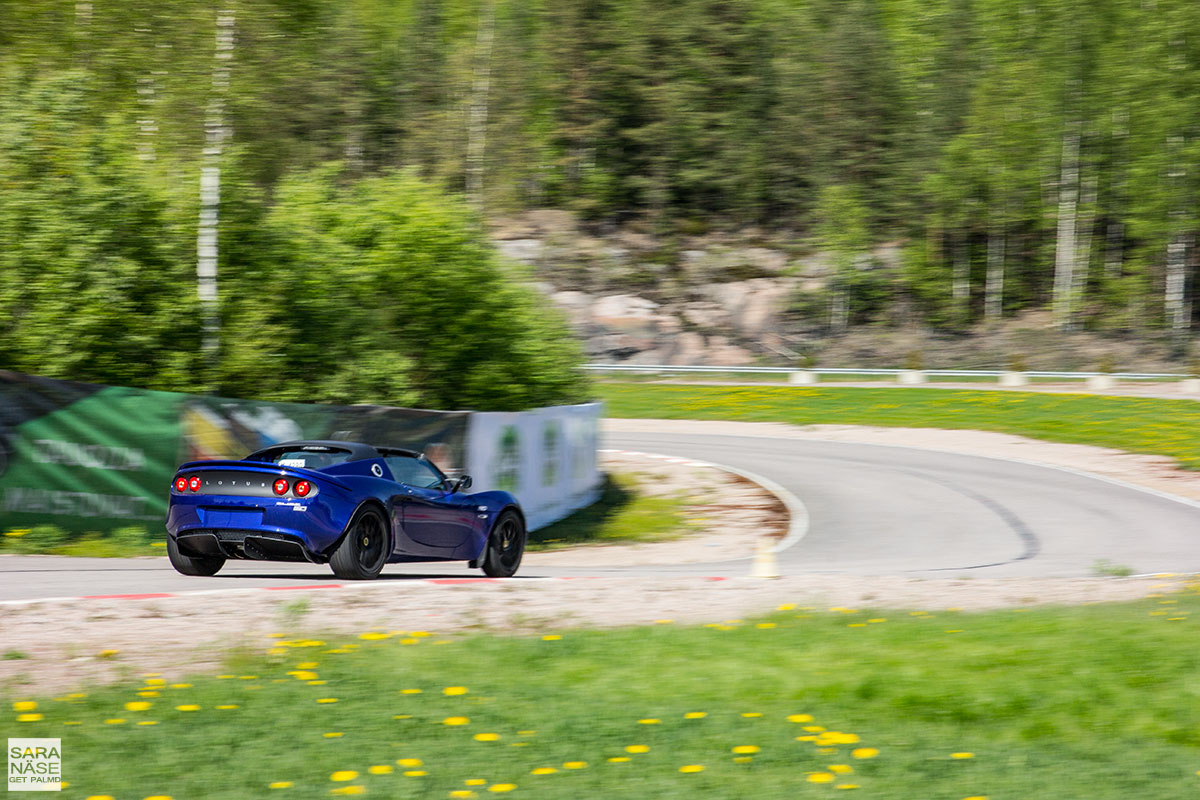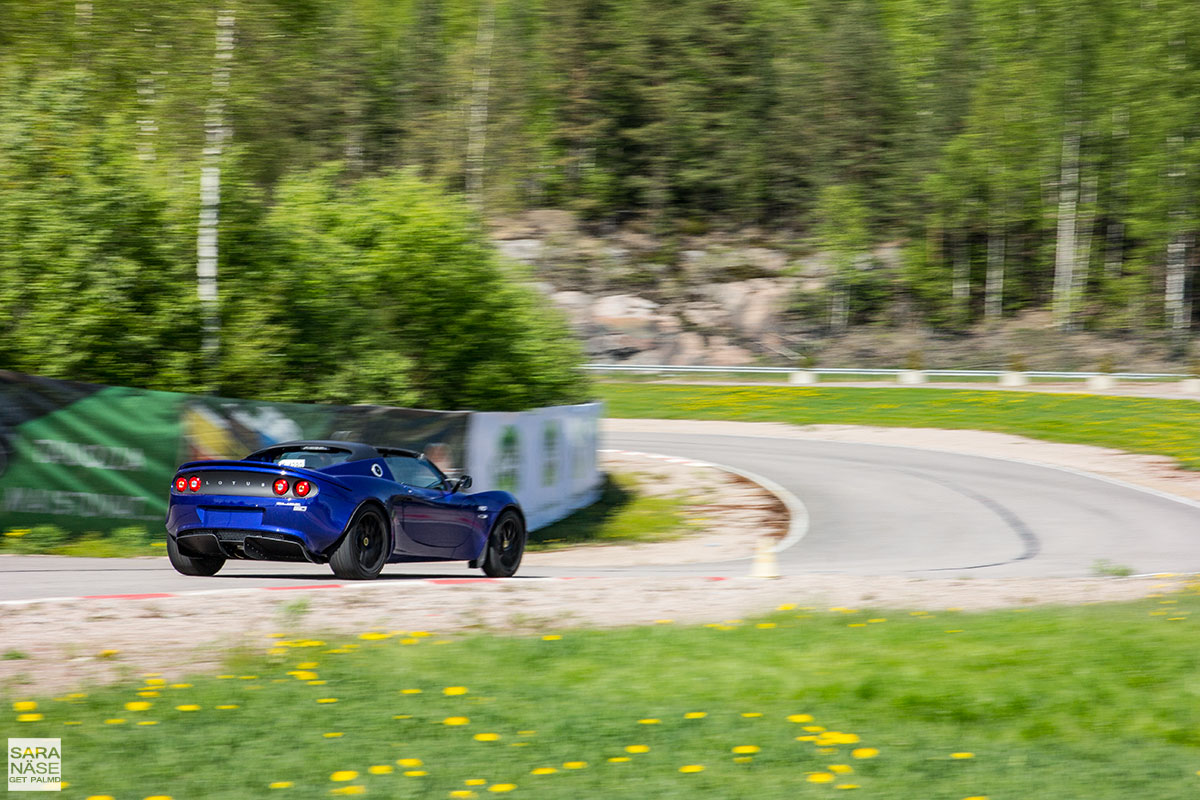 I have had a lot of Porsche vs. Lotus conversations lately with friends and followers. Both a Porsche and a Lotus are on my wishlist to own, but I do not know what will arrive first. That is a tough decision. This is what I wrote to one person: "A car that makes you feel so involved with the driving experience, really simple, really pure. Not even a modern Porsche can deliver that amount of "back to basics" feel anymore, although I love Porsche, but the point was there is not another car manufacturer out there who does what Lotus does :-) Brilliant cars!". I think this sums up the Lotus experience. I love Porsche, to me they are the best all-in-one car manufacturer on this planet. If someone told me "you can only live with one modern car for the rest of your life, so what do you choose", my first intuition would tell me to reply "bring me a Porsche and I will be fine". But driving a Lotus is such a special driving experience that I do not want to miss out on that either, if I have the choice. Because no other modern daily drivable sports car feels as old school as a Lotus – and this I mean in a positive way. Few cars are perfect but if you miss something in a Porsche you might find it in a Lotus, and vice versa. If you can have both, you are lucky.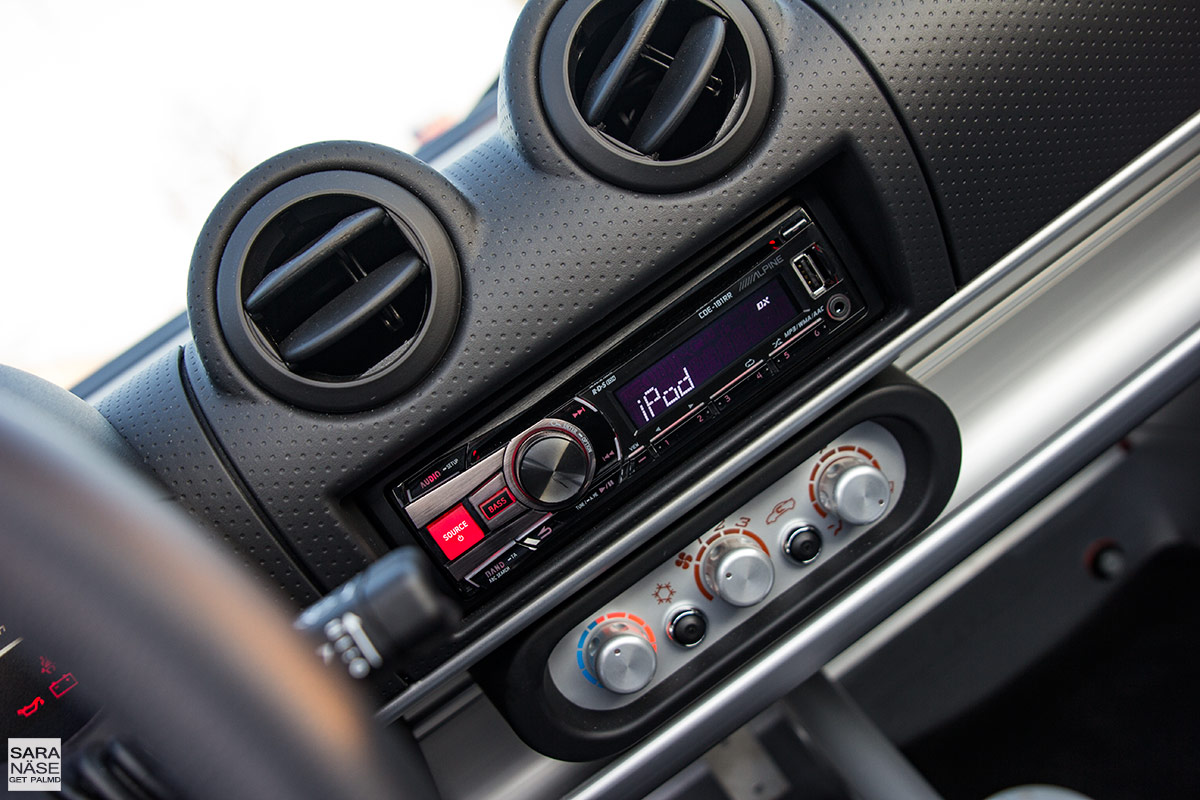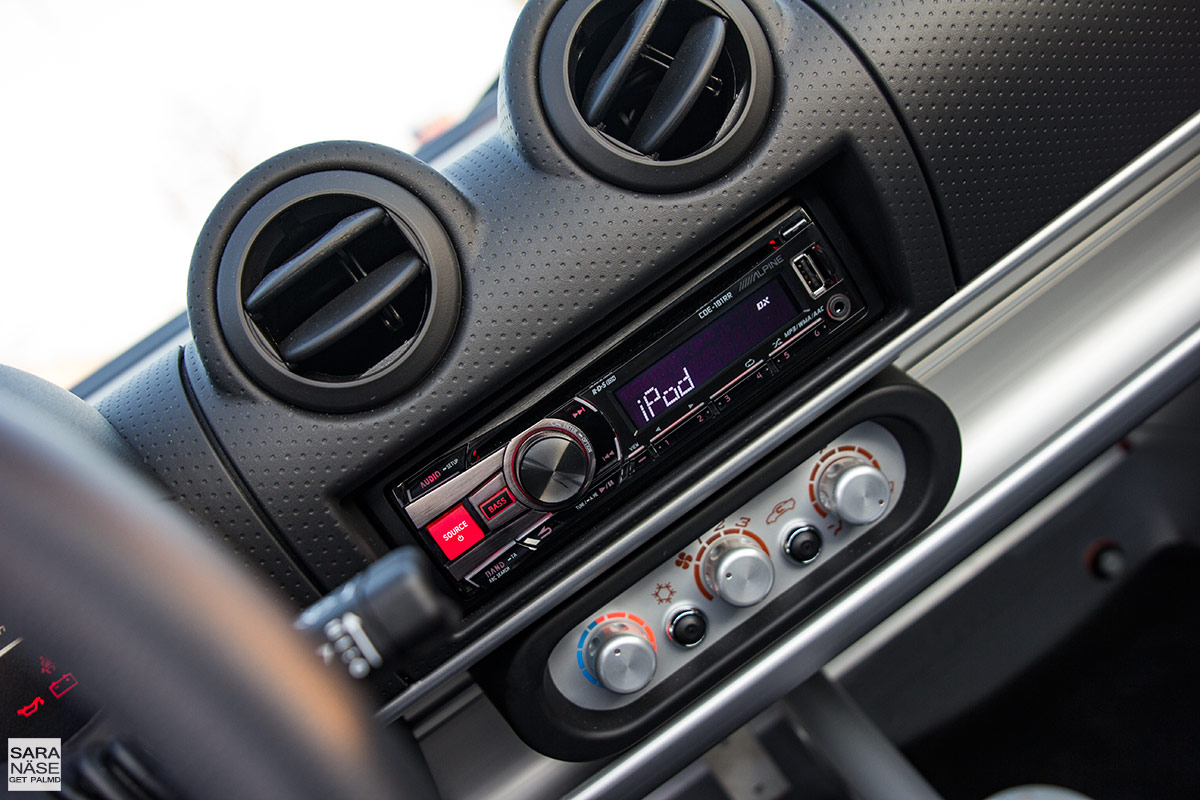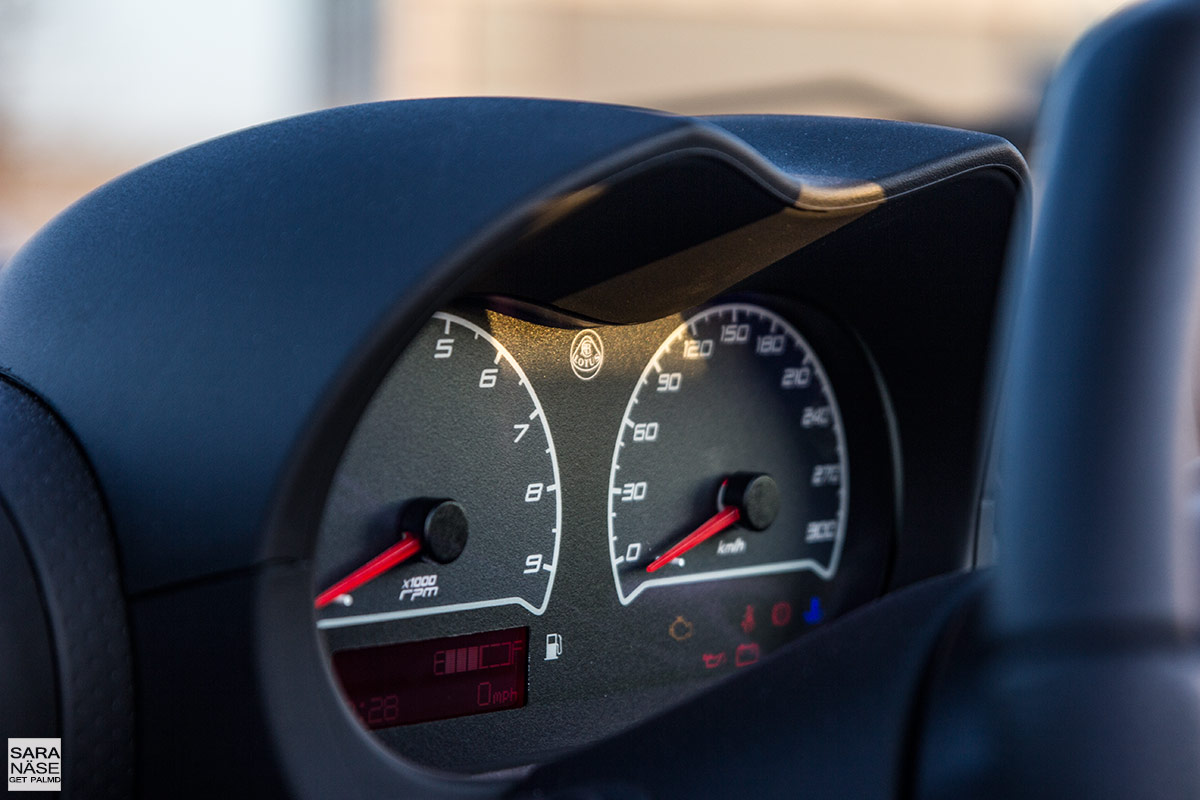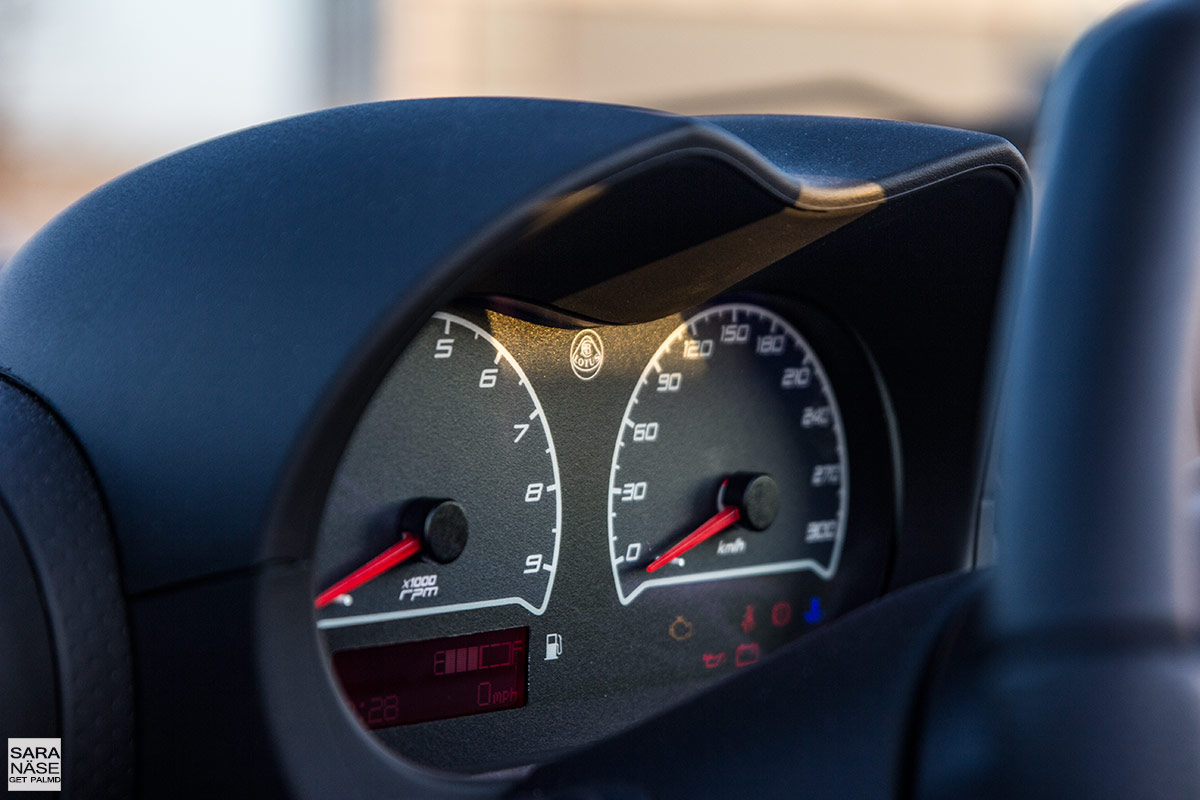 I really have a soft spot for the Exige, and this is the reason why I would not buy the Elise instead of an Exige. However an Elise is quite a lot more affordable to buy. The price difference makes this car a tempting option to consider, because a 1.8L Elise goes for about €25,000 euros less than an Exige Sport 350. And if simply the Lotus driving feel is more important than having a lot of power under the hood, you might feel an Elise is actually enough for what you want and need. The only way to find out is to test drive one!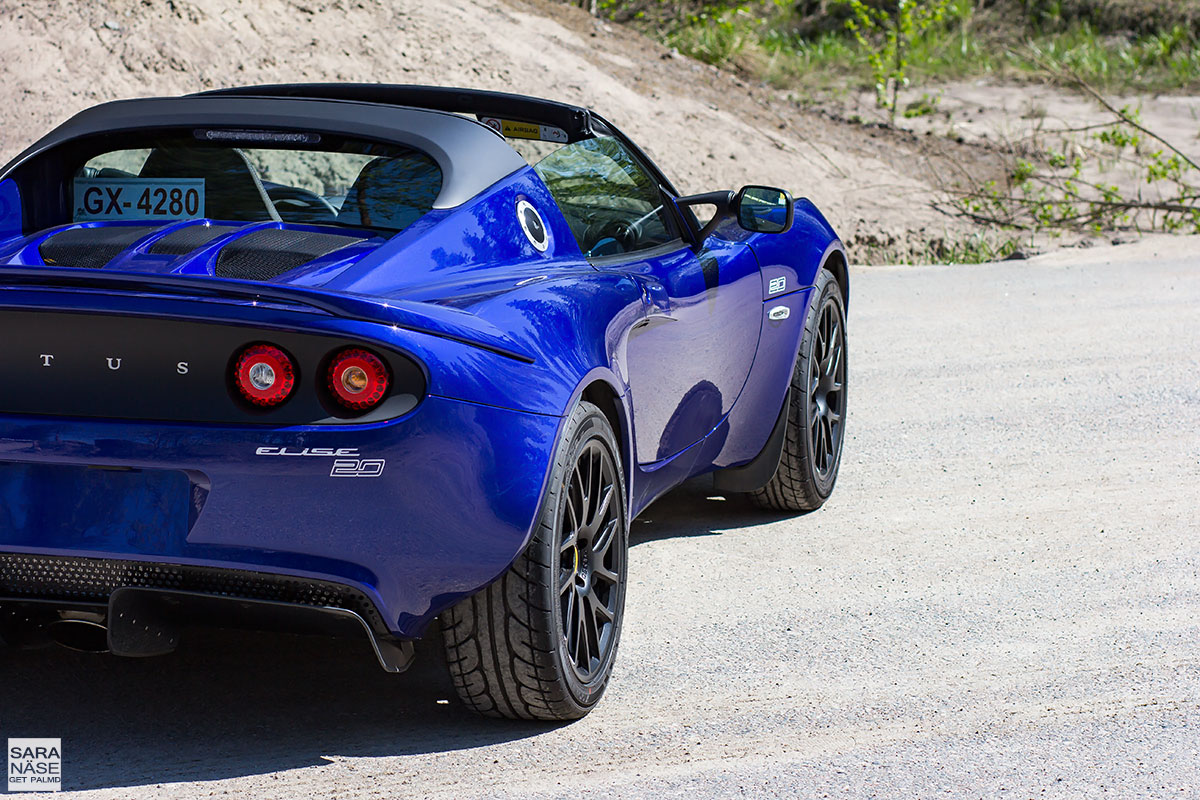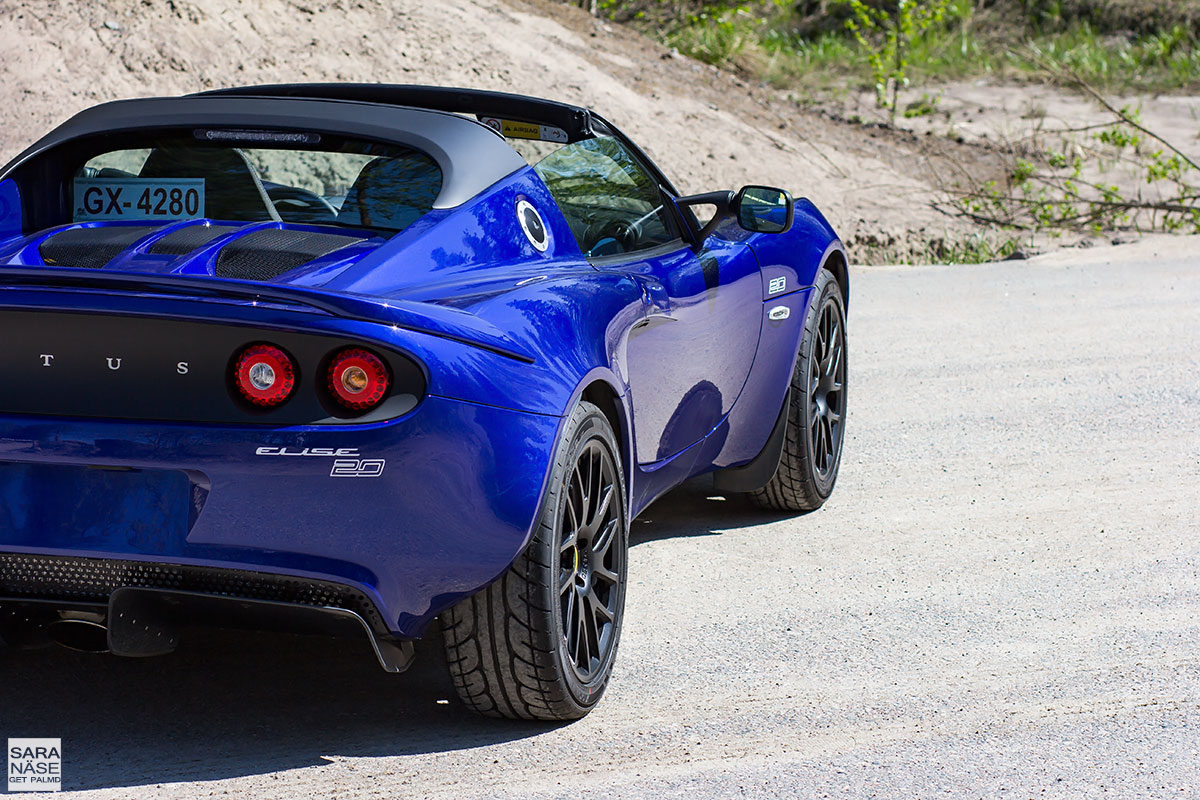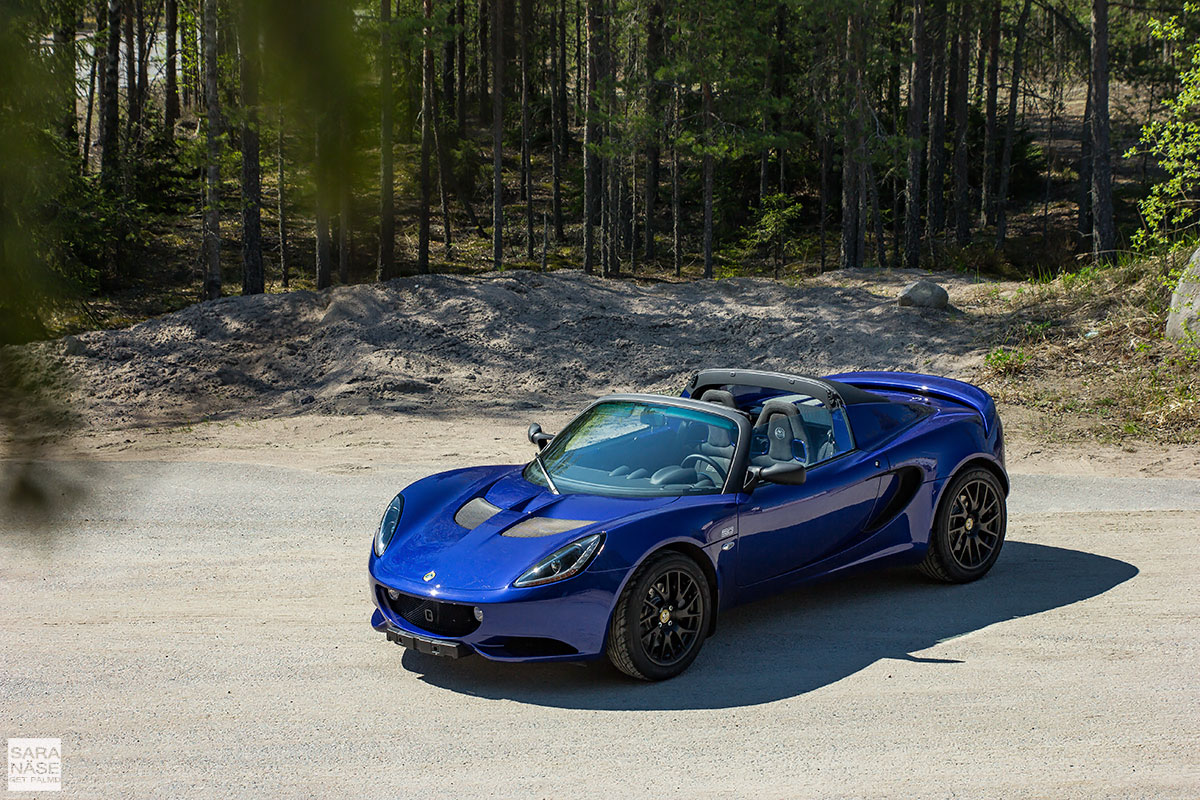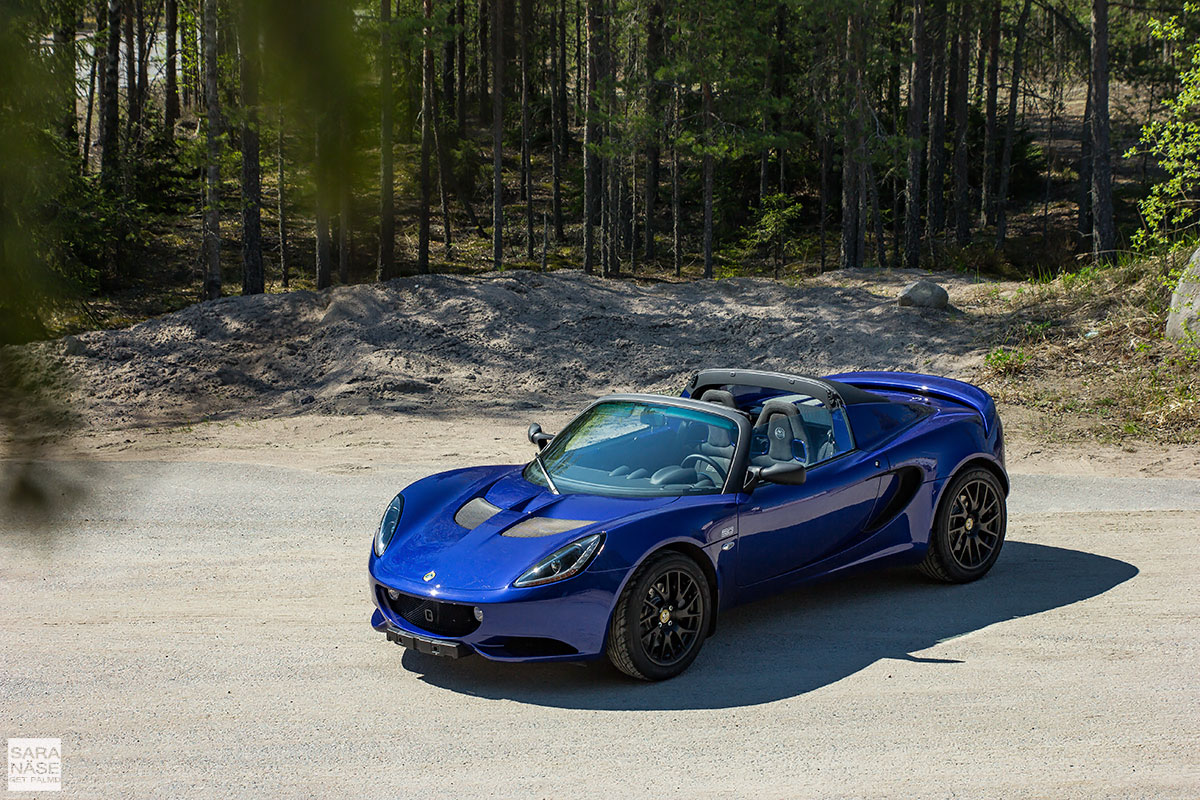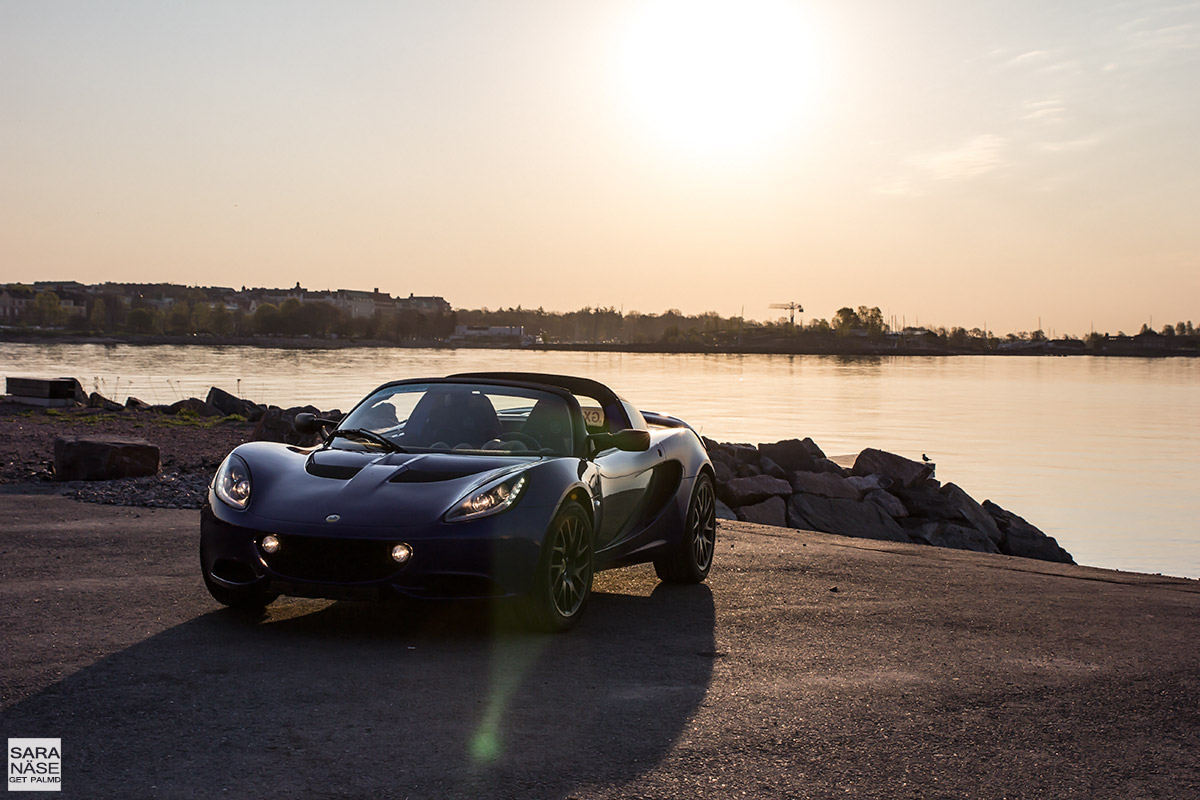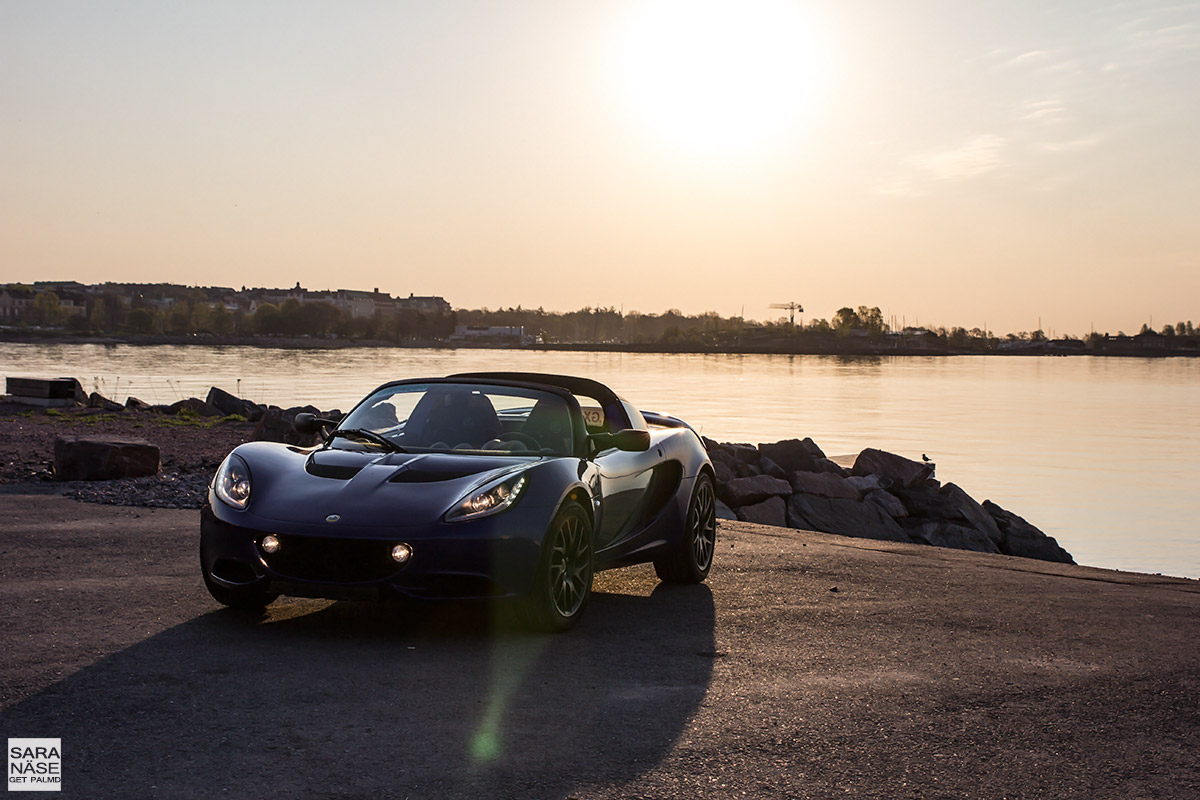 It did not steal a piece of my heart like the Exige SCR did, but when I look at the Elise I look at a beautiful car I would definitely pick over a Mazda MX-5. Personally I would probably also pick one over a Boxster, and a 4C Spider (but if 4C came with a manual gearbox, it would be more difficult to choose between those two). I like the fact that with a Lotus you always turn heads. A 914 kg package comes packed with a lot of thrill, and there is no reason why you could not daily drive one. It has little but still enough trunk space if you are willing to improve your packing skills (115L, however the roof takes up quite a lot when rolled into the trunk), first impression was it has enough comfort also for long trips, once you learn the roof system it is not a big deal to do it manually, and it has a reasonable fuel consumption.
I suppose I am quite simple to please in a way. If I see a car with a lot of buttons my first thought is at least 50% of those are buttons I will never use. I do not mind sticking a GPS with suction cup mounts to the window, if there is no built-in navigation in the car. When it feels like I run out of space for stuff, I do not stress out. Instead I ask myself what can I leave home, or can I pack something in a different way. I almost never connect my mobile phone to the car, and if the car has driving modes to choose from you find me in Sport, all the other modes I could honestly survive without. Modern cars come equipped with so many things I personally have no use for, if I really think about it. A Lotus only comes equipped with the "bare essentials for survival" – which is brilliant. What is not there you do not need, or if you need, you will always find some sort of solution.
I struggle to come up with anything negative. Perhaps the lack of a hill-start assist (holds the car in place for a few seconds if you have to start the car in a steep uphill) is one downside if you live in an area with a lot of hills. I do not mind using the handbrake if that is my only option, but hill-hold is definitely a feature I think is useful in modern cars. If you live in an area where you could every single day get stuck in a steep hill with a car behind you that did not leave much gap, you will appreciate hill-holder if you have it.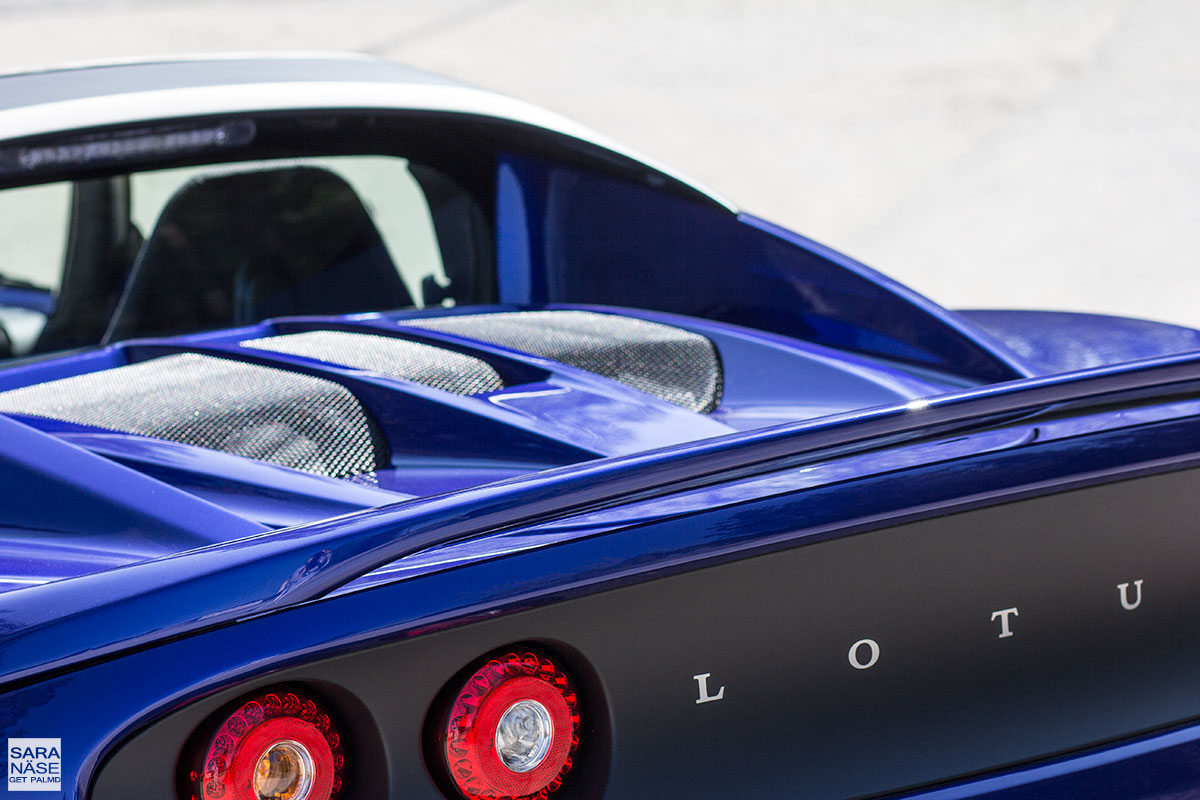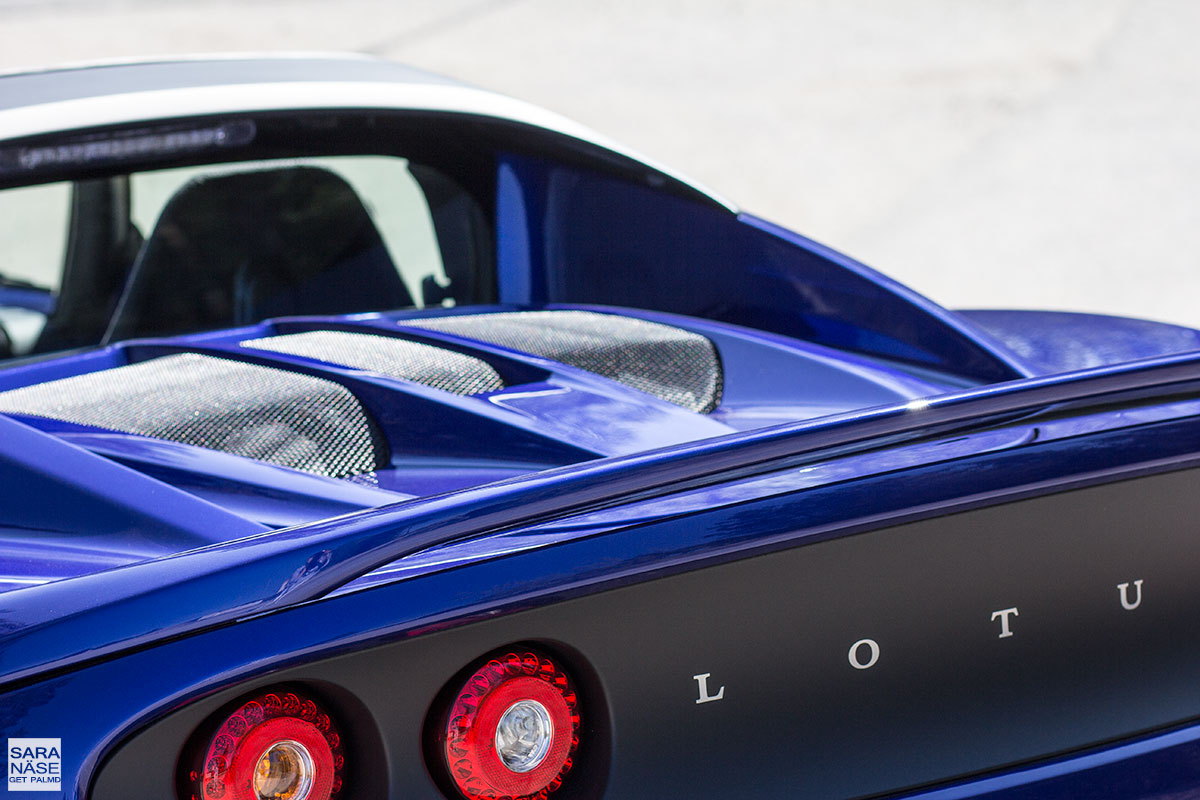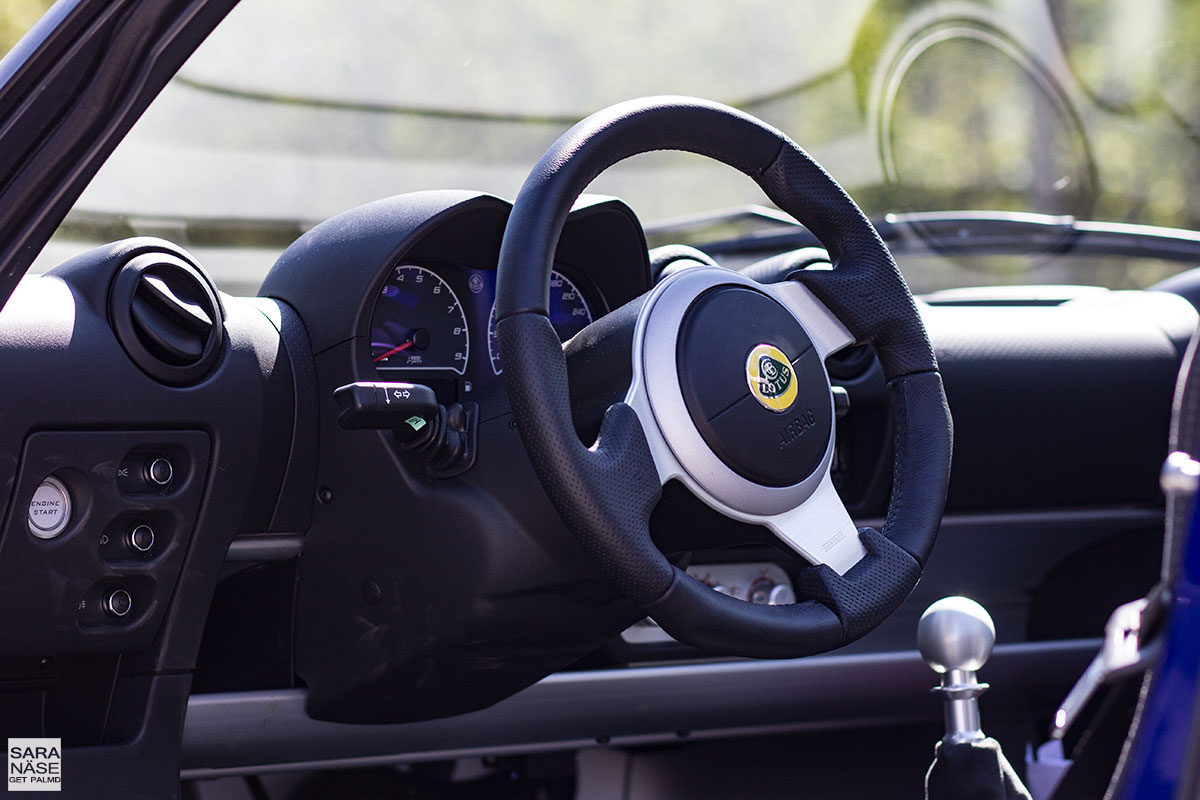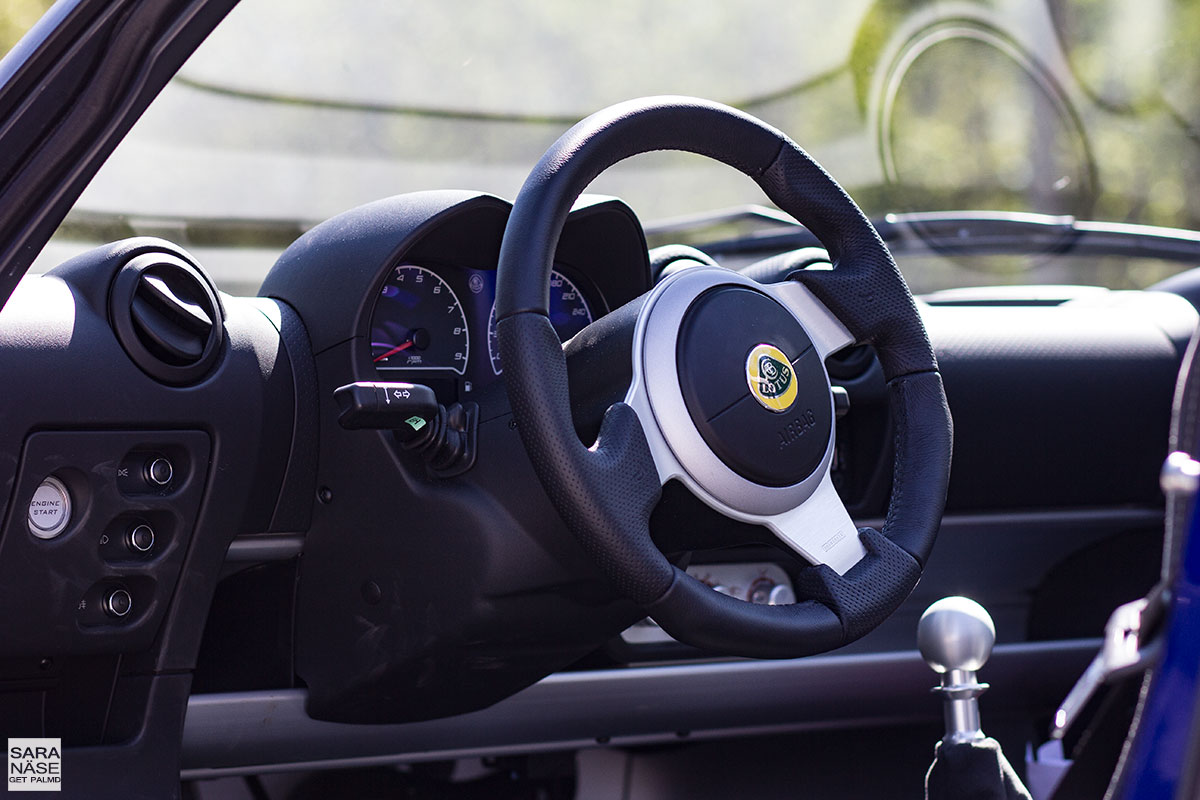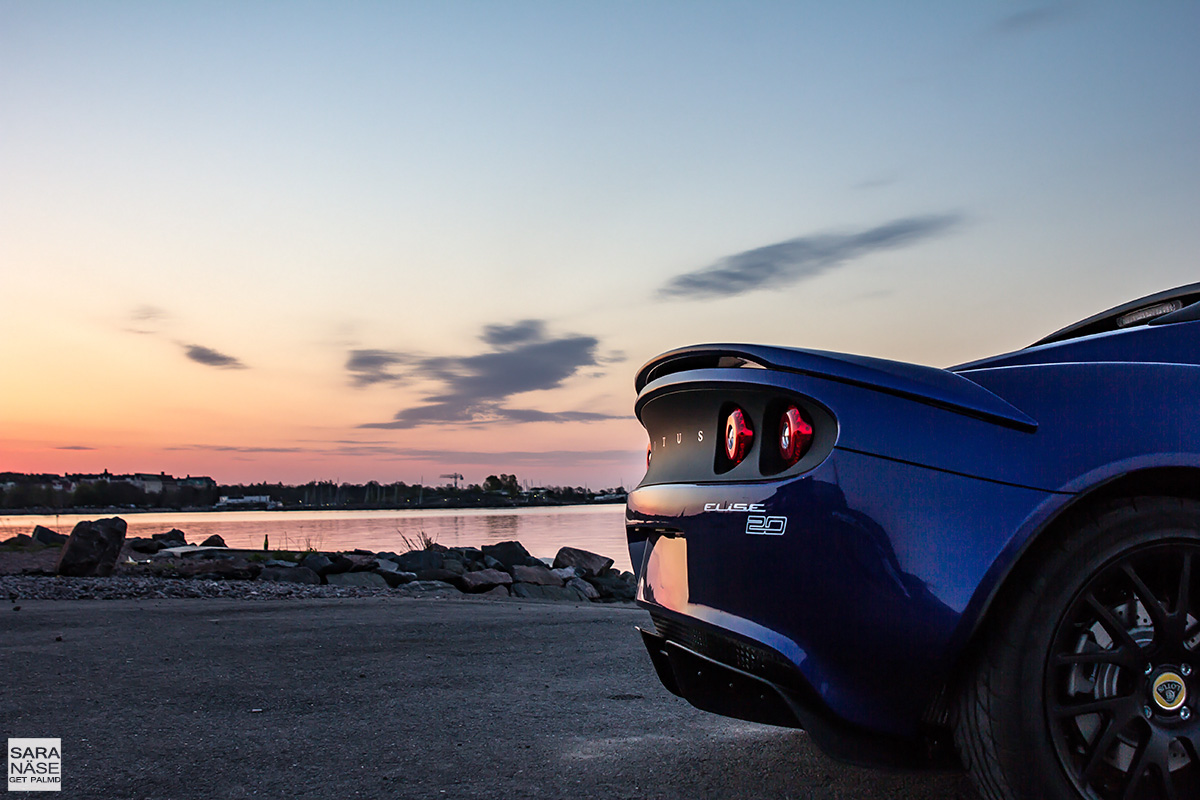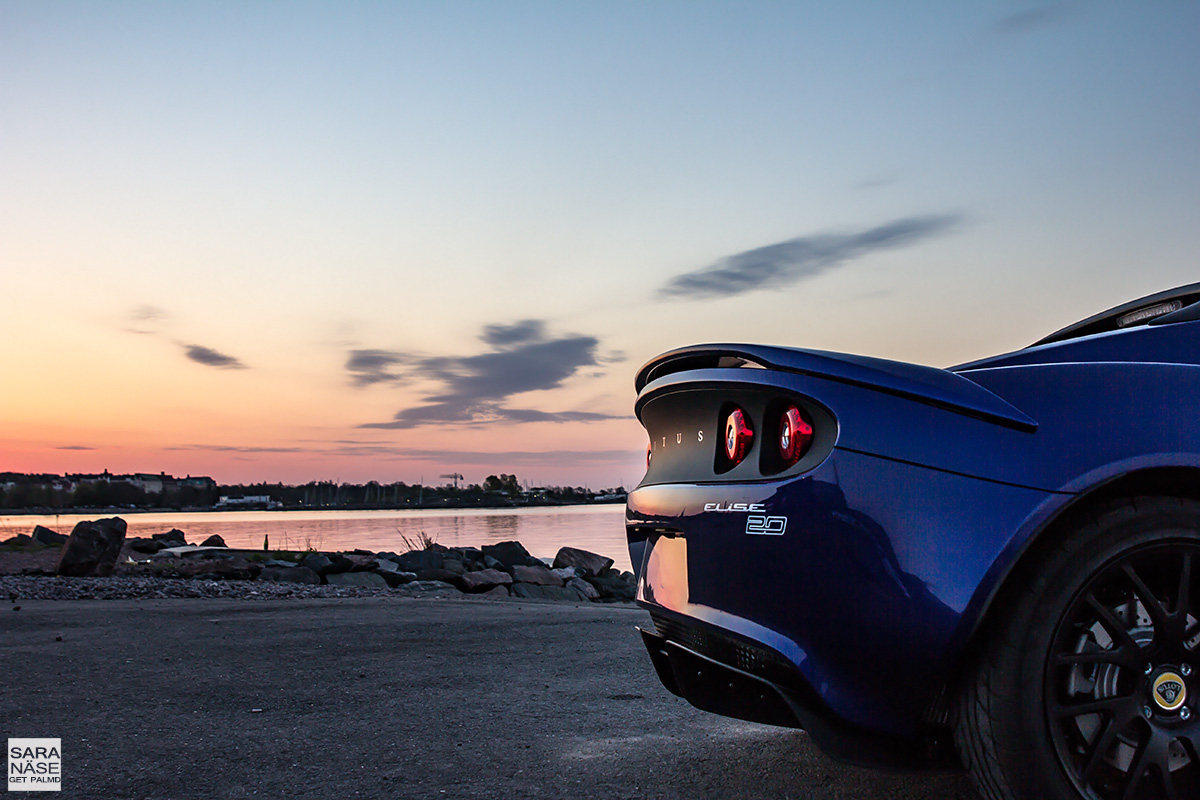 Like I said – it requires a certain attitude to appreciate and enjoy how stripped-down a Lotus actually is. But if you possess that attitude, and if you understand what living with one would be like (fun), and if all you need is that (fun), then you might be the perfect match.
Specs for 2015 Lotus Elise S 20th Anniversary Edition 6-speed manual
(Europe)
Engine: 1.8 L 4-cylinder mid-mounted supercharged (Magnuson R900 utilising Eaton TVStechnology) Toyota petrol engine // Maximum output: 220 hp (162 kW) @ 6800 rpm // Maximum torque: 250 Nm @ 4600 rpm // Acceleration 0-100 km/h: 4,6s // Top speed: 234 km/h // Weight: 914 kg // Drivetrain: Rear-wheel drive // Transmission: 6-speed manual // Seating: 2 // Trunk space: 115L // Emission standards: CO2 173g/km and EURO5 // Fuel tank capacity: 40L // Fuel consumption L/100km: Urban 10.3L – Extra urban 5.9L – Combined 7,5L
The 20th Anniversary Edition can no longer be ordered from factory, but you can find the model for sale on both mobile.de and autoscout24.com starting from €51,000
The current Lotus Elise Sport 220 with the same engine costs from £37,500 (UK) // €76,456 (Finland) // €48,700 (Germany)[/ale_alert]