Yesterday I got the chance to do a photo shoot of a beautiful Jaguar E-Type Roadster, and how I ended up there is just luck. Finland has a very well known classic car dealer, Harri Asunta. A person I of course had heard of, it is a small country, but I had never met him in person. On his website I saw a photo that was shot in a nice location. And because I had a Porsche 718 Boxster S for a test drive, that I was trying to find a new photo location for, I emailed him and asked him where the photo was taken.
I got the route description to the location, but I got even more than that. In the morning when I was on my way there I received a call from Harri. He asked me if I can help him drive a car there and back. When a classic car dealer asks you if you want to drive a car, you do not really care or ask what model it is, the answer is yes no matter what. First I enjoyed a 1972 BMW 2002, and on the route back a 1967 MG MGB. Incredible driving experiences, and days like that make you thankful for what you sometimes get the opportunity to take for a drive. I think you can see from the classic car section on this website that it is not often I shoot or drive them, unfortunately. Maybe it would be time to change that, because driving a classic car is nothing like driving a modern high performance car. They are two so different experiences.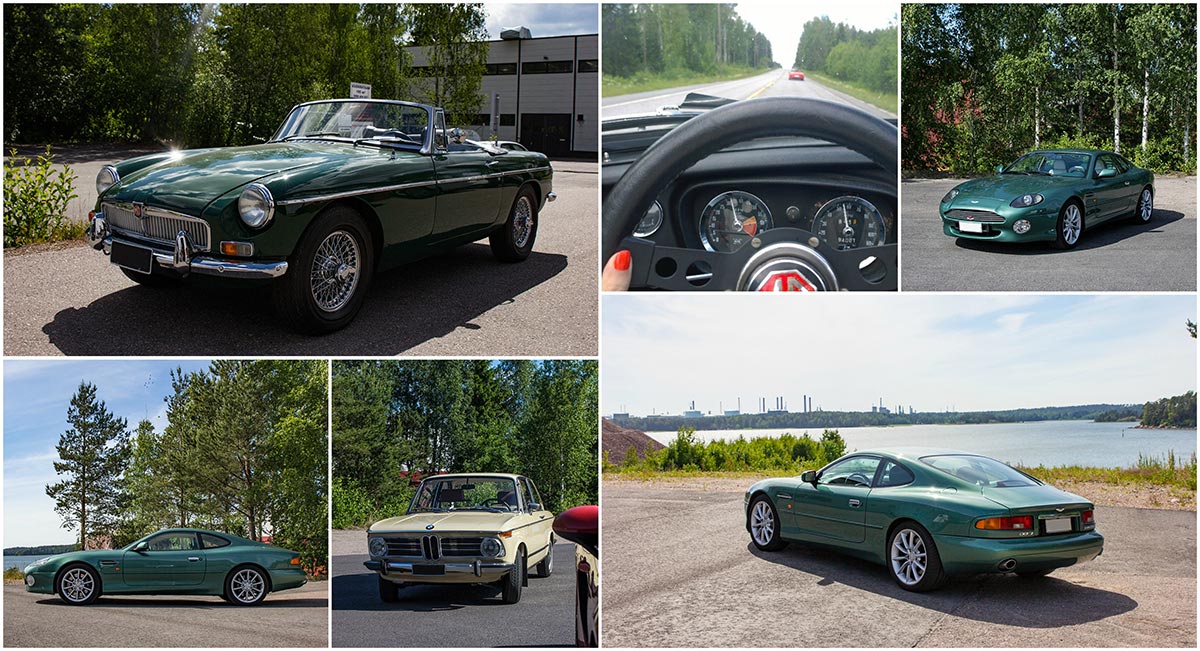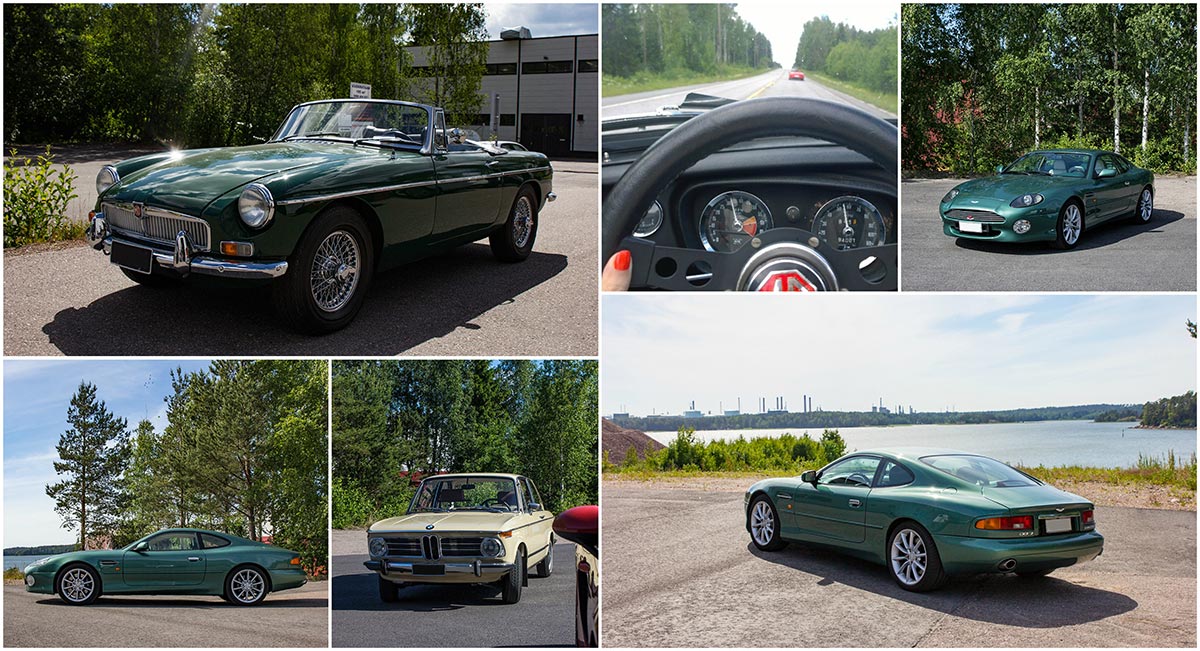 That was also the day when I saw the Jaguar E-Type in the garage. It was red, it was beautiful, and I could not believe it was there (I was in Finland after all – apparently there are many E-Types registered in Finland, but I have never seen one rolling in the streets, and I grew up and lived in the country for more than twenty years!). The car had recently arrived to him from the owner. Hoping he would not have any professional photos taken of it yet, I said to Harri I would like to shoot it if he needs photos for the website. When you see a car like that you do not want to miss the opportunity to have a closer look.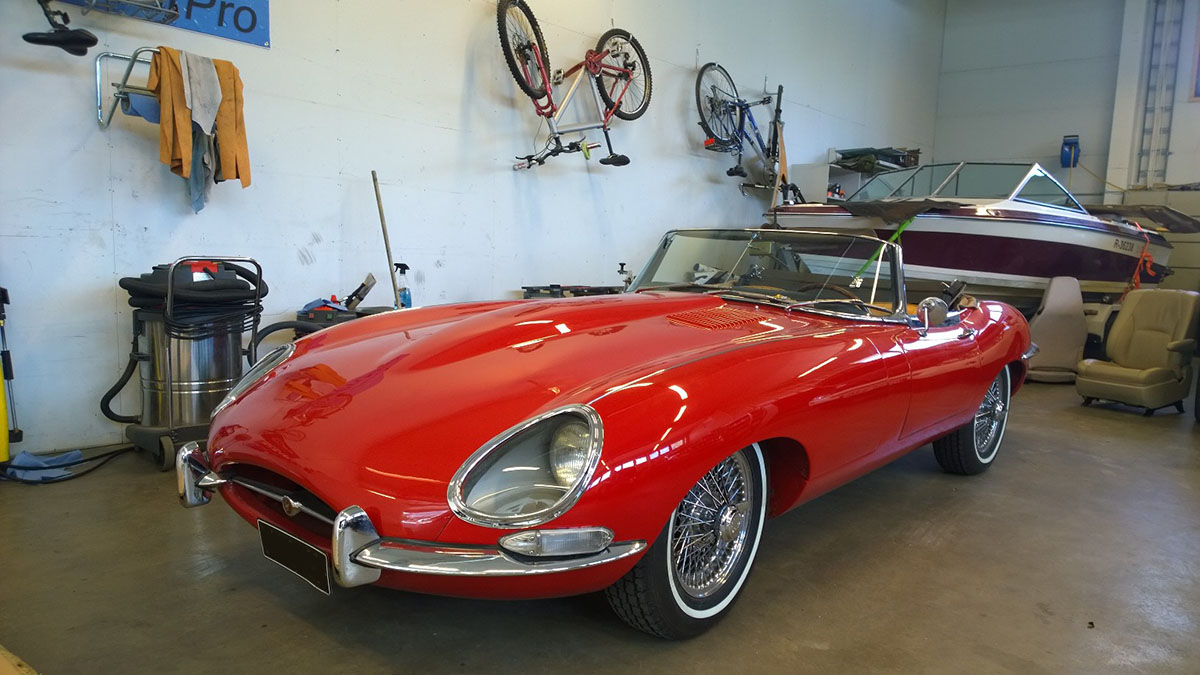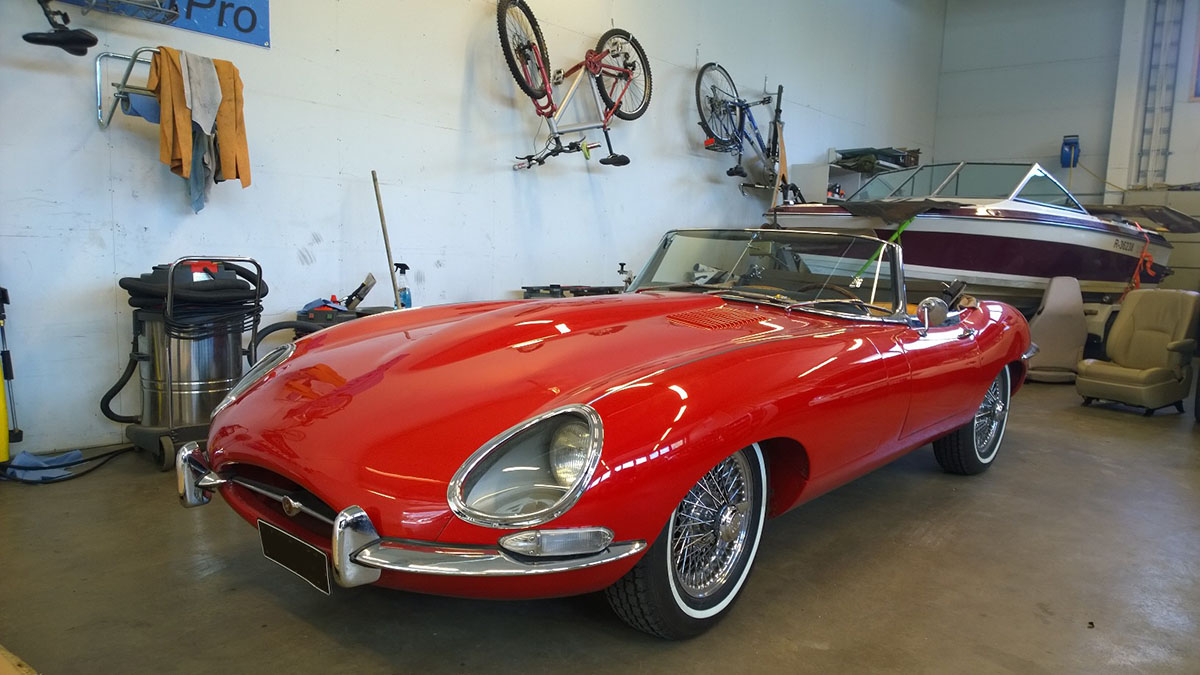 Two days later I was handed over the keys to a beautiful Aston Martin DB7 V12 Vantage Coupe (manual gearbox – lovely to try one!), and followed the red Jaguar E-Type en route to the photo location. Enjoy a gallery of both photos published in the sales advert, as well as some extras. With classic cars there are so many beautiful details to capture, and I can think you too rarely have these moments with modern cars. A modern beautiful car is nice to look at, I am not saying it is not. But it takes something really special for me to spend several minutes staring at buttons, the seat leather, the radio, the rims, the headlights, the speedometer, the engine, and so on. If I have seen the interior of one modern Jaguar, I have seen them all, pretty much. Details are no longer as beautiful in modern cars as they once were in the new cars thirty-fourty-fifty years ago, the cars that are now classic cars. And the Jaguar E-Type really is one of the most beautiful cars on this planet to look at and photograph!
The car is for sale in Finland by Harri Asunta (located near Helsinki), you can find more details on his website www.harriasunta.com. The asking price is 119 000 euros.