A few days ago I had a very nice test drive for only a few hours on a rainy day, but it was enough to get to know the car and see what the car feels like. The story behind this test drive is that a couple of weeks ago I read online that you can now buy Lotus Cars in Finland. Only one Finnish car dealership has imported Lotus cars here some years ago, but now you can again buy most of the latest models here. Of course the people who wished to buy a Lotus car would have been able to import them privately, but Lotus is still not a common sight on the roads here. The Finnish tax authorities also makes sure it never will be, because the car I jumped in two days ago was priced at about 80 000 euros before taxes. Add the Finnish car tax on that and we are looking at at car that costs more than 130 000 euros in Finland.
That is a lot for a Lotus Exige S Club Racer I took for a five hour test drive from Lotus Finland, part of Bassadone Automotive Nordic. On the other hand take my word for this when I say it is hard to find anything else that feels like this car. That can be a good thing and it can also be a bad thing, depends who takes the driver's seat and how they value the driving experience they are about to get.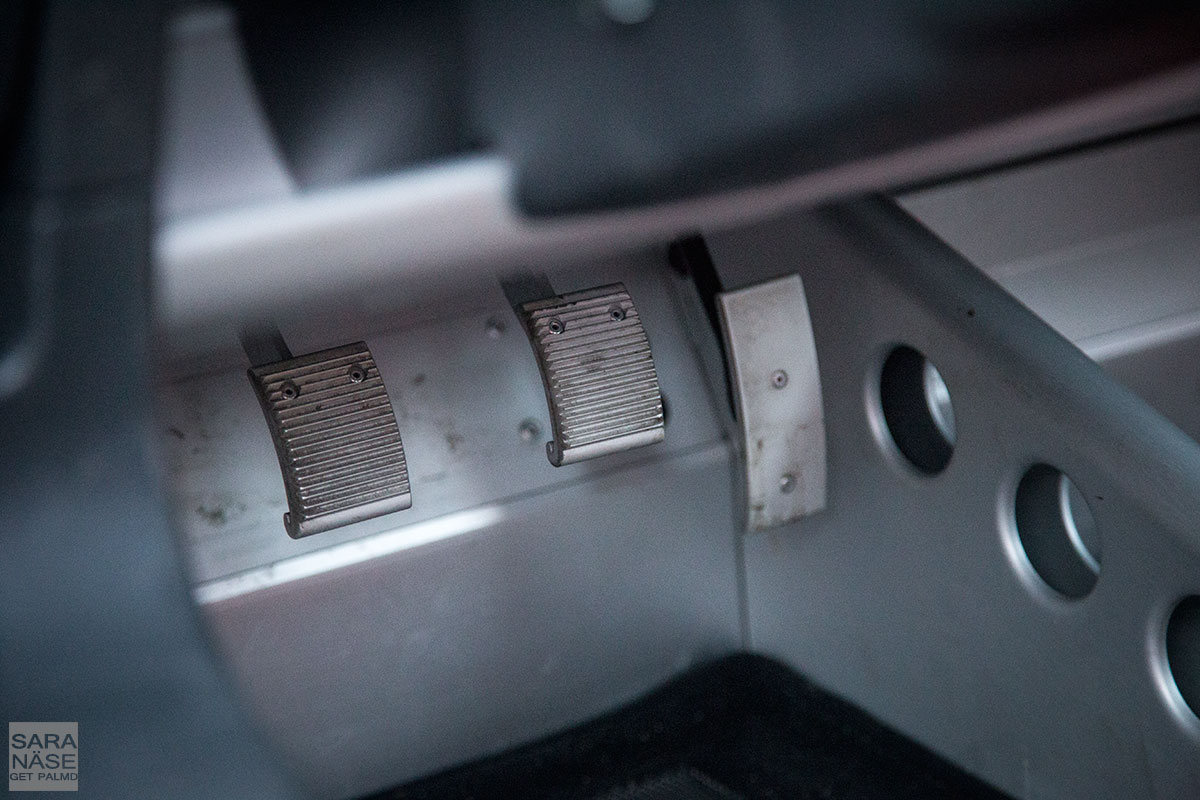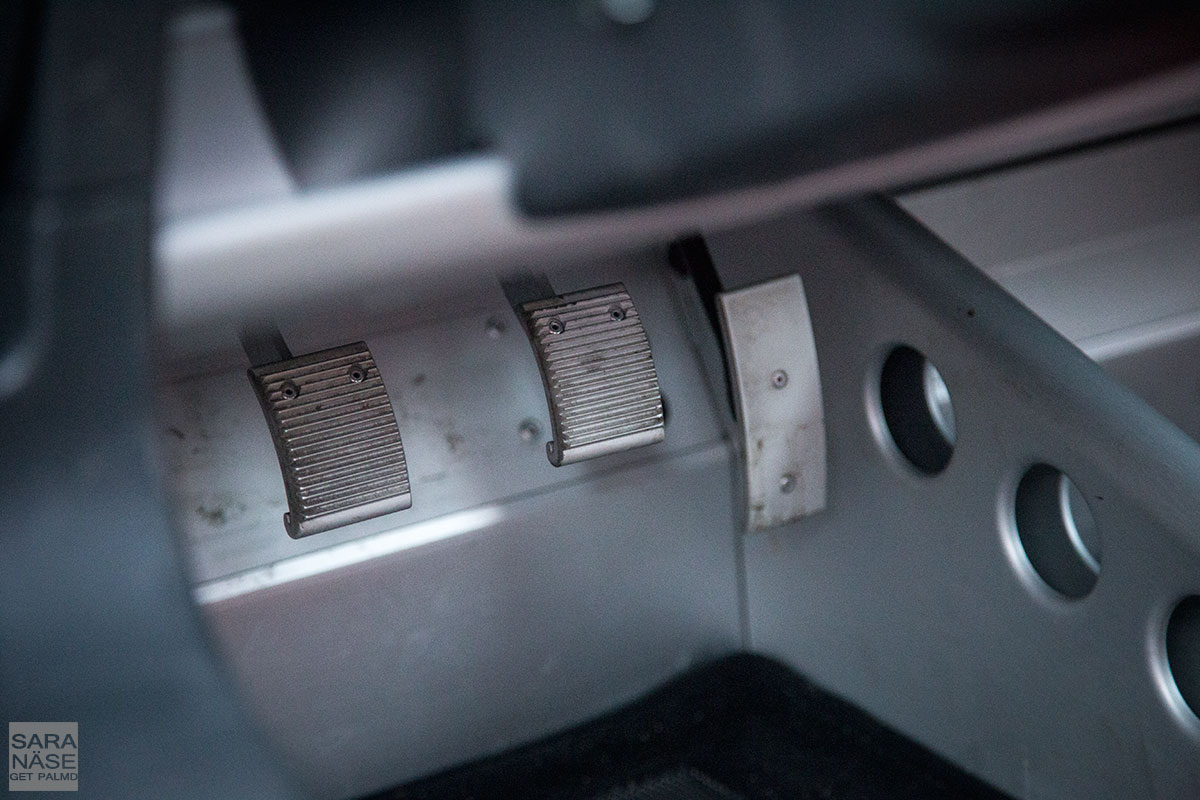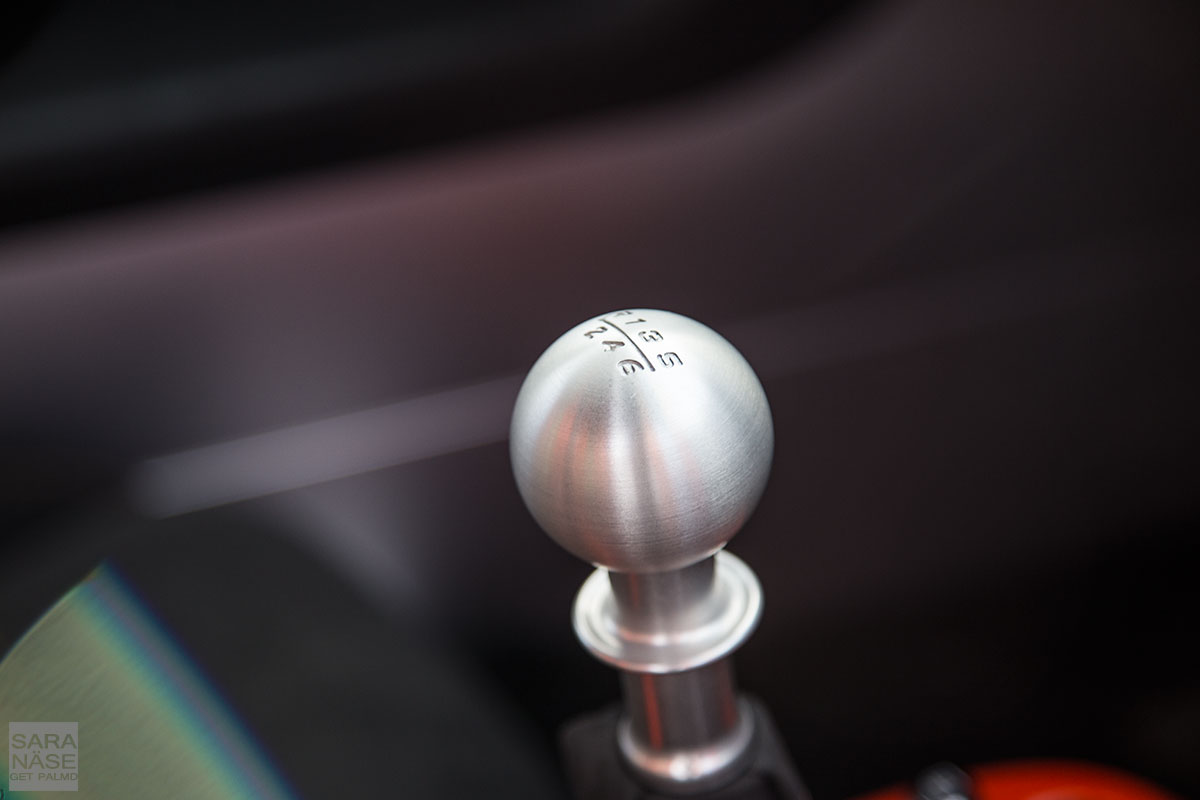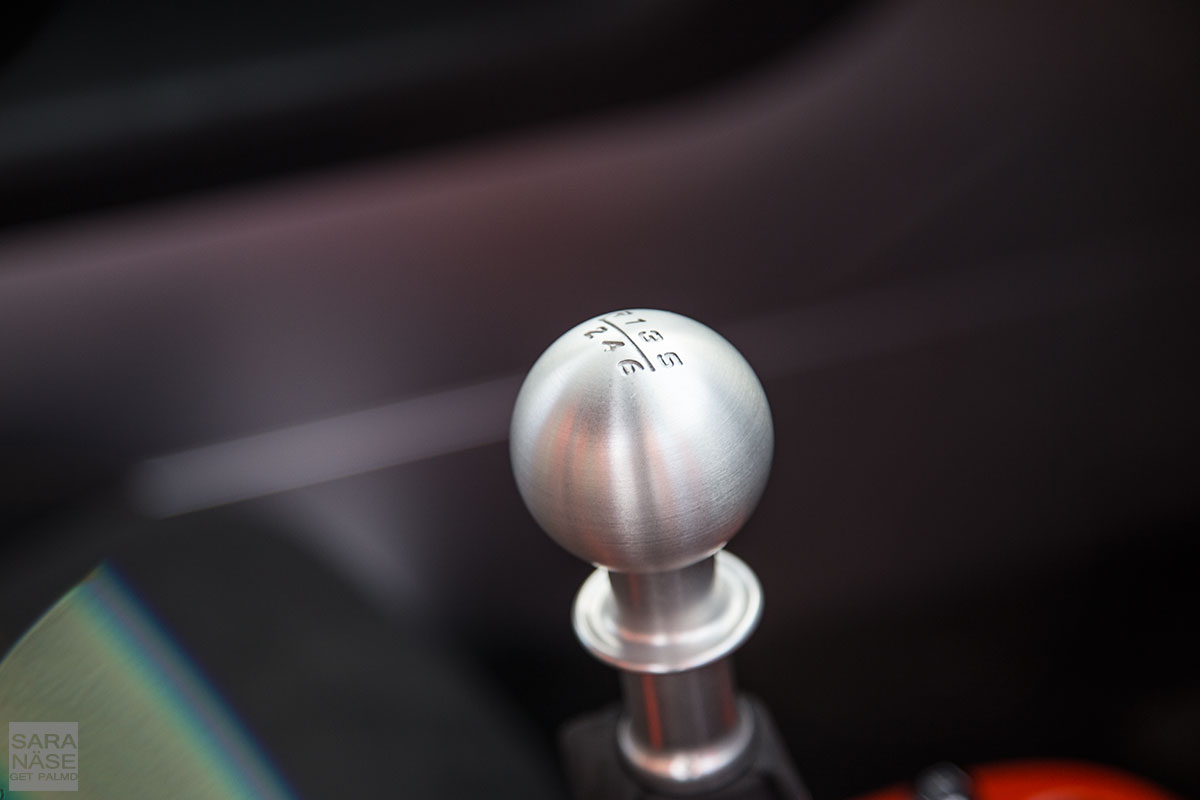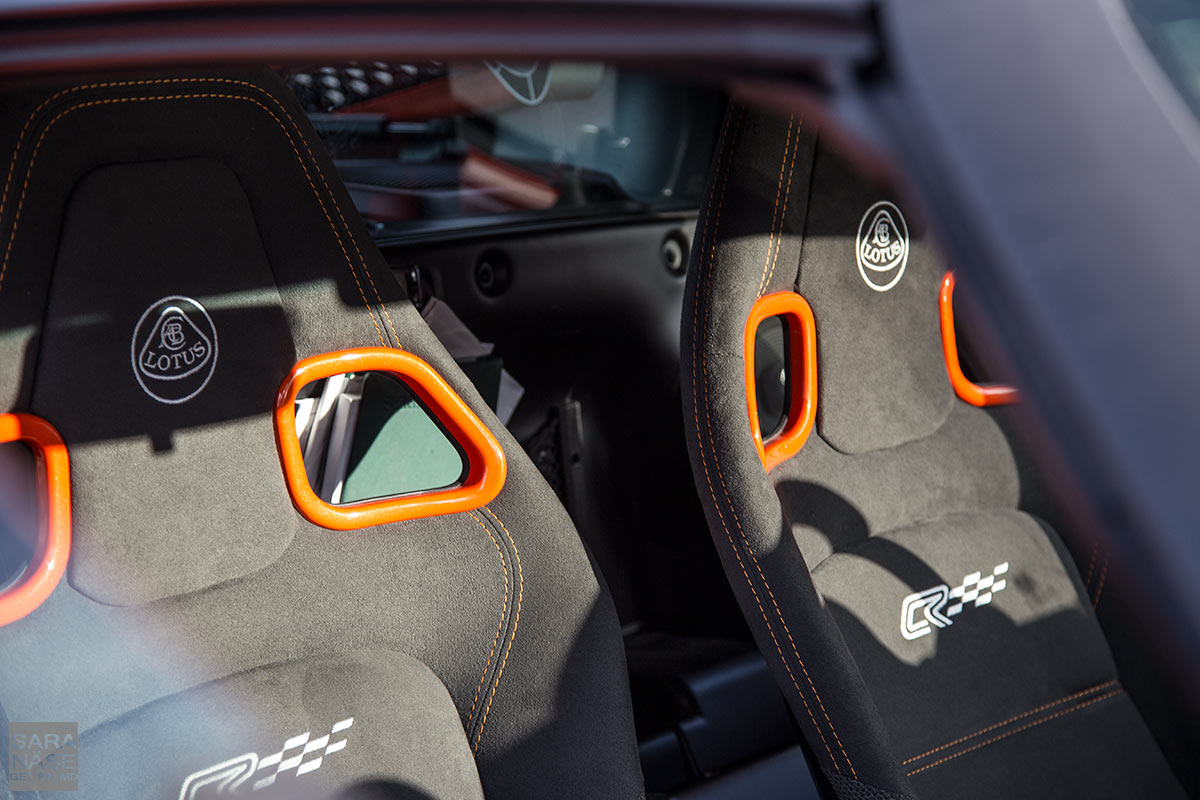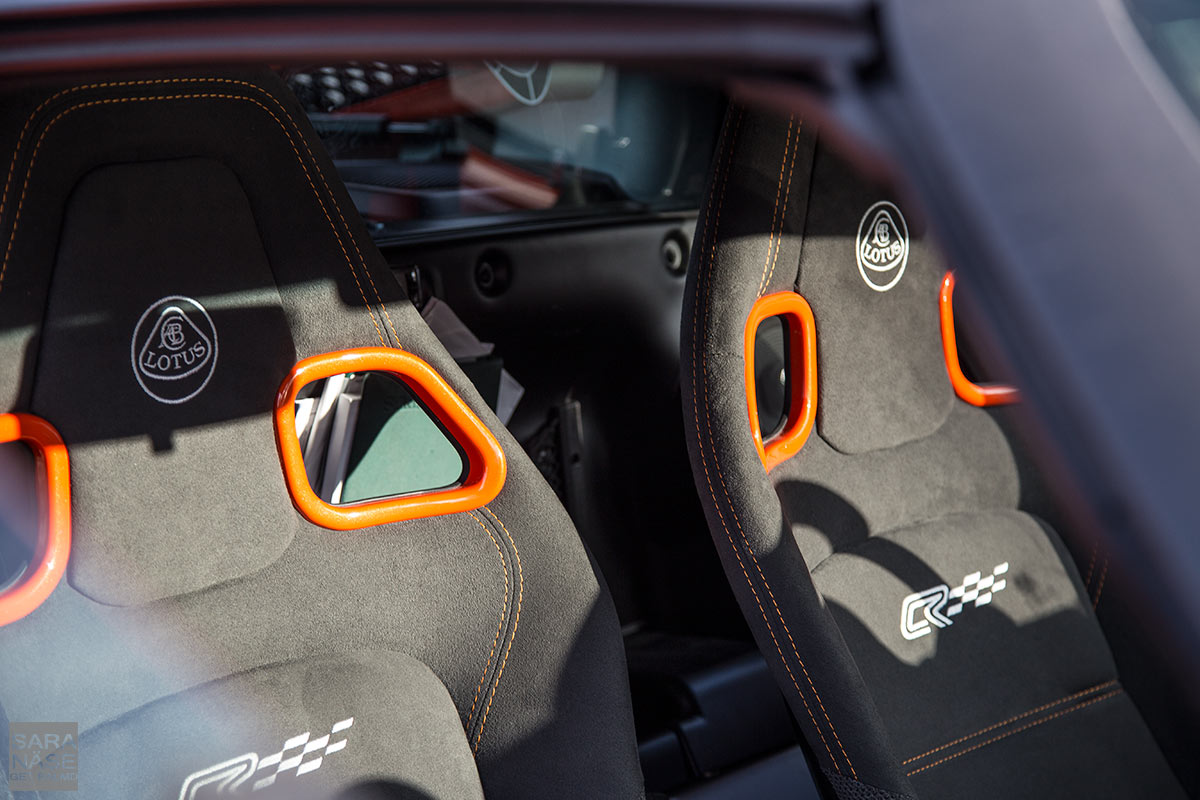 Last year when I was driving a MINI John Cooper Works company car I was dreaming about a Lotus Exige. I had three cars on my list that I thought the choice would be between next and the budget would have been around 40 000 CHF in Switzerland. This list actually still today remains almost the same: a Lotus Exige (for price reasons I was looking at Series 2 and not Series 3), a first generation Porsche Cayman S, or the first generation Honda NSX which became a controversial topic when I said I would buy one to be my daily driver. I even went looking at one NSX I wanted to buy, but I will never forget the words "This is a collector's car, I would not daily drive one". After that I got in the mood that perhaps I need to have something less exclusive to daily drive, considering I could end up driving 20 000-30 000 km a year with just one car. Now I would possibly choose to instead raise the budget and lease a new model of Cayman or Exige instead of buying an used one, although I still think those earlier generations look almost as good as the new ones.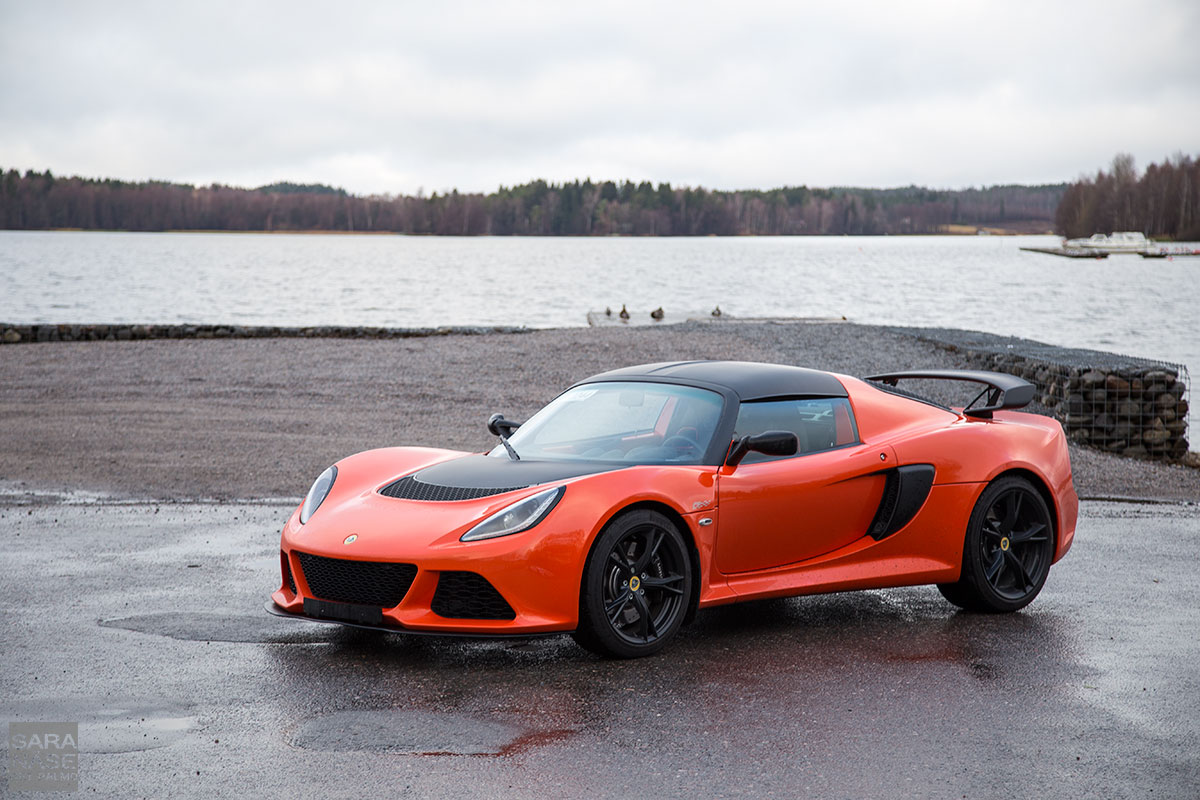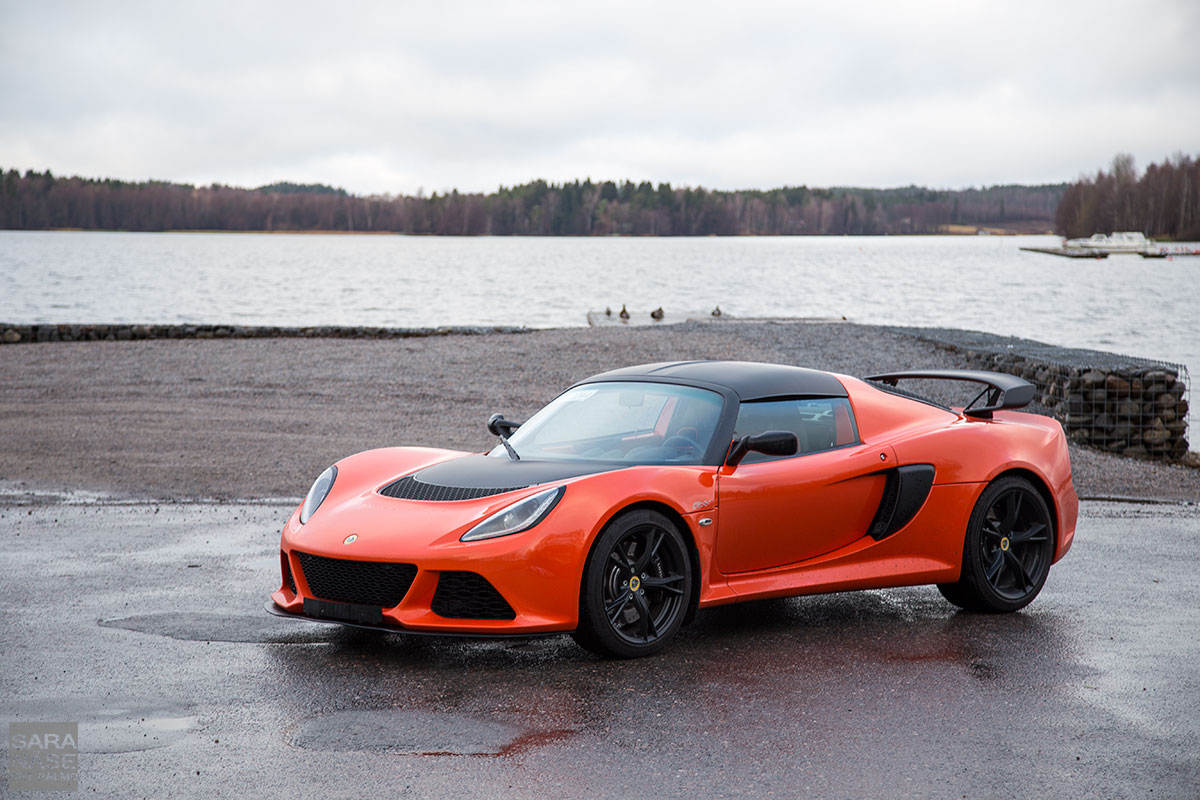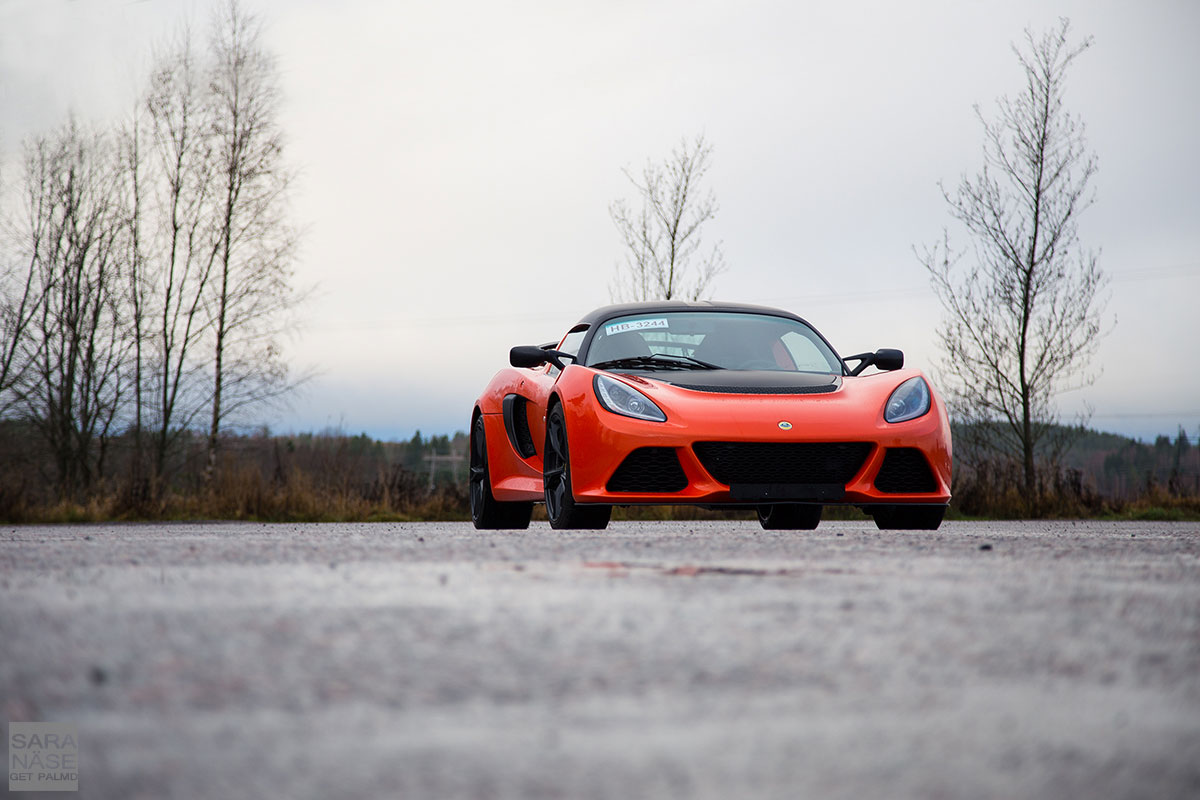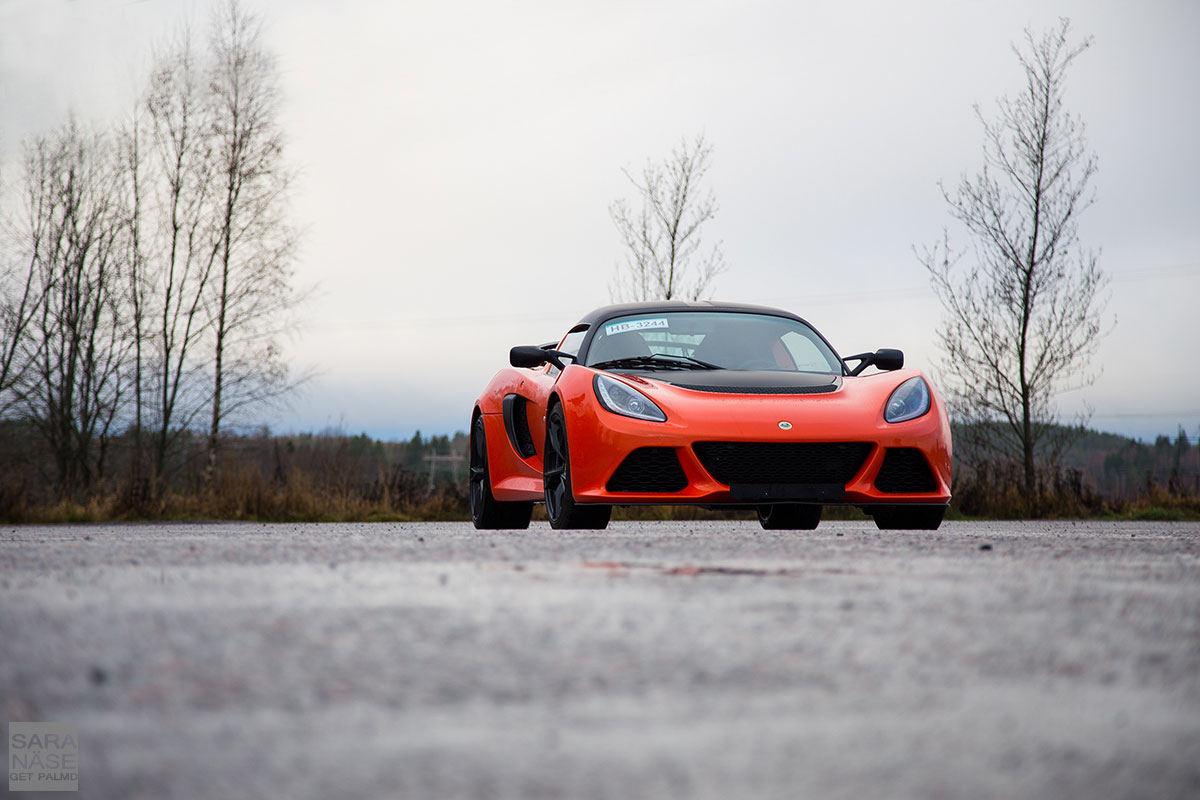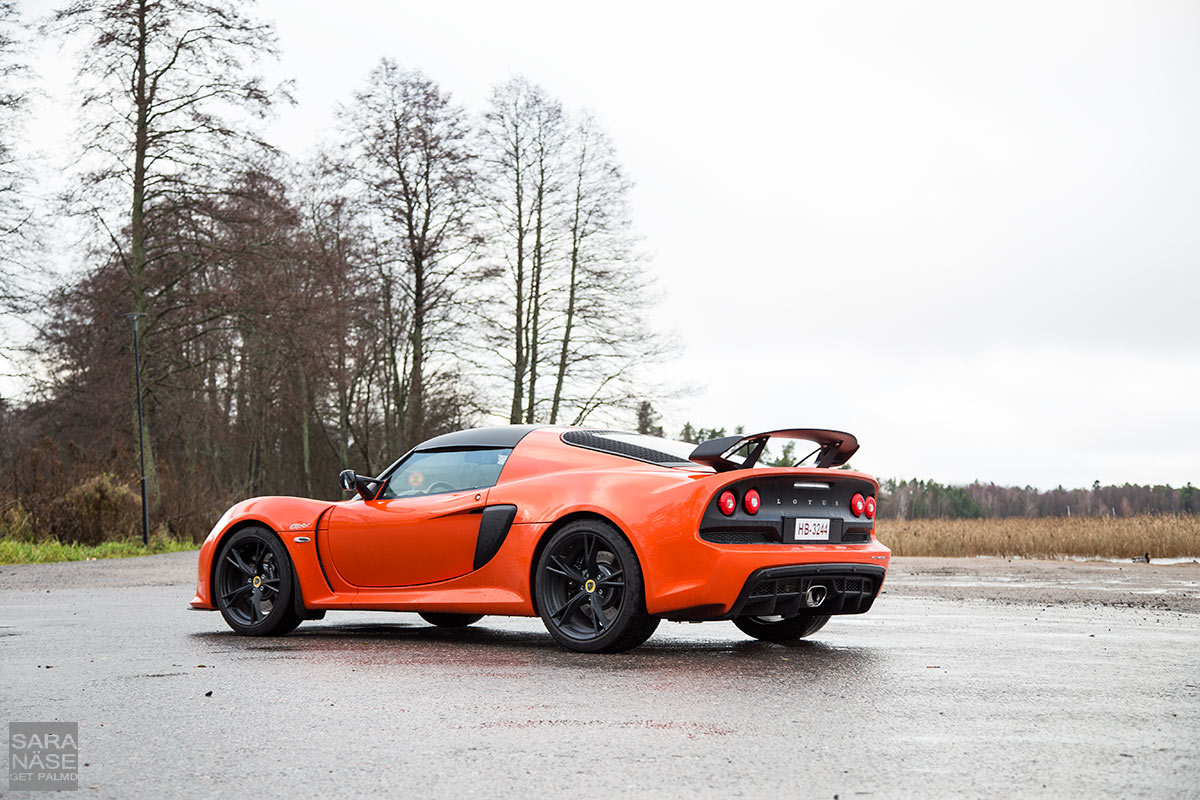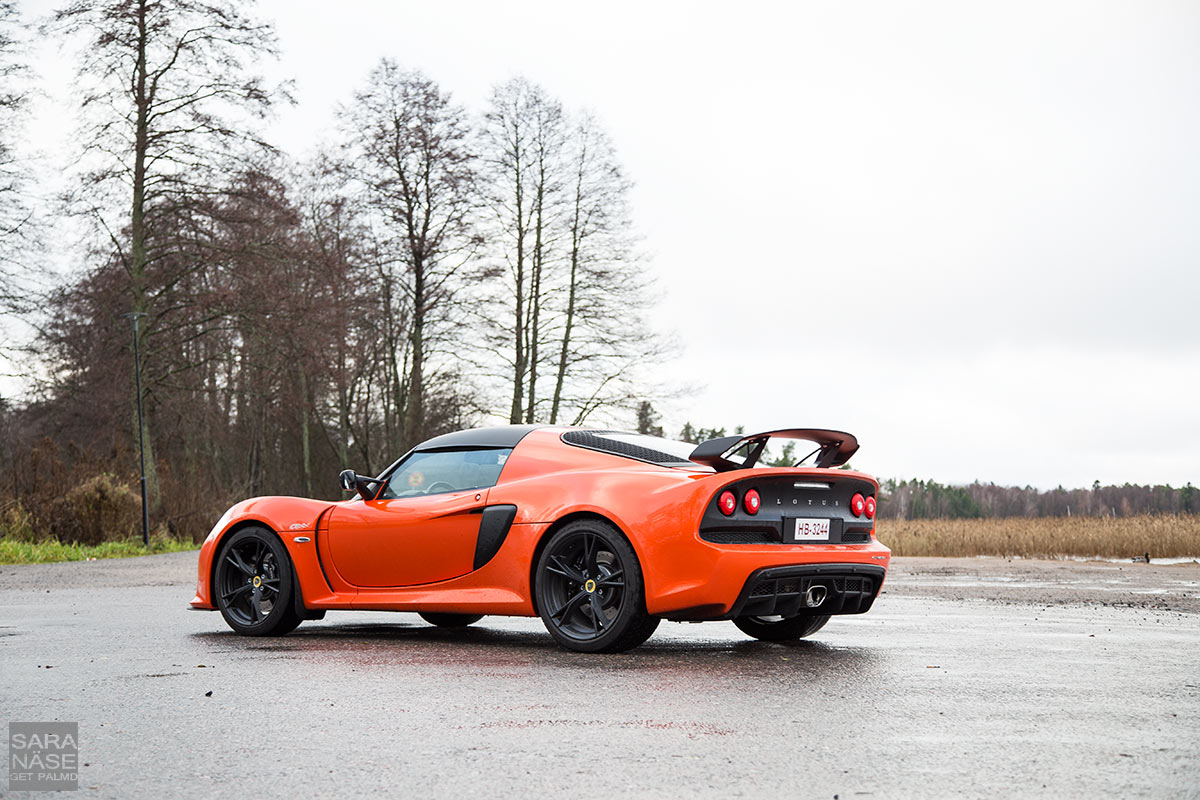 Two days ago I drove a Series 3 Lotus Exige for the first time and it makes my choice even difficult. What do I actually prefer, this or the Cayman GTS? The Exige does not offer the same comfort as Cayman does, they are on two completely different levels. A Cayman is a wise choice for daily driving, while in an Exige you probably will have to defend your choice. People will ask you "how can you live with that thing every day?". I am a 170 cm tall woman with a slim body and it is not easy for me to get in the Exige, so for a man it must be even harder. I invited some random strangers I met on this short journey with the Exige to have a seat, and witnessed their real struggle to get in and out of that car. If I would say you quickly get used to the climb in and out over the wide door sill down to that seat, which is positioned so close to the ground that it feels like getting in to a go-kart, I would lie.
You will struggle every day, it will not change. You might not even fit in if you are unlucky.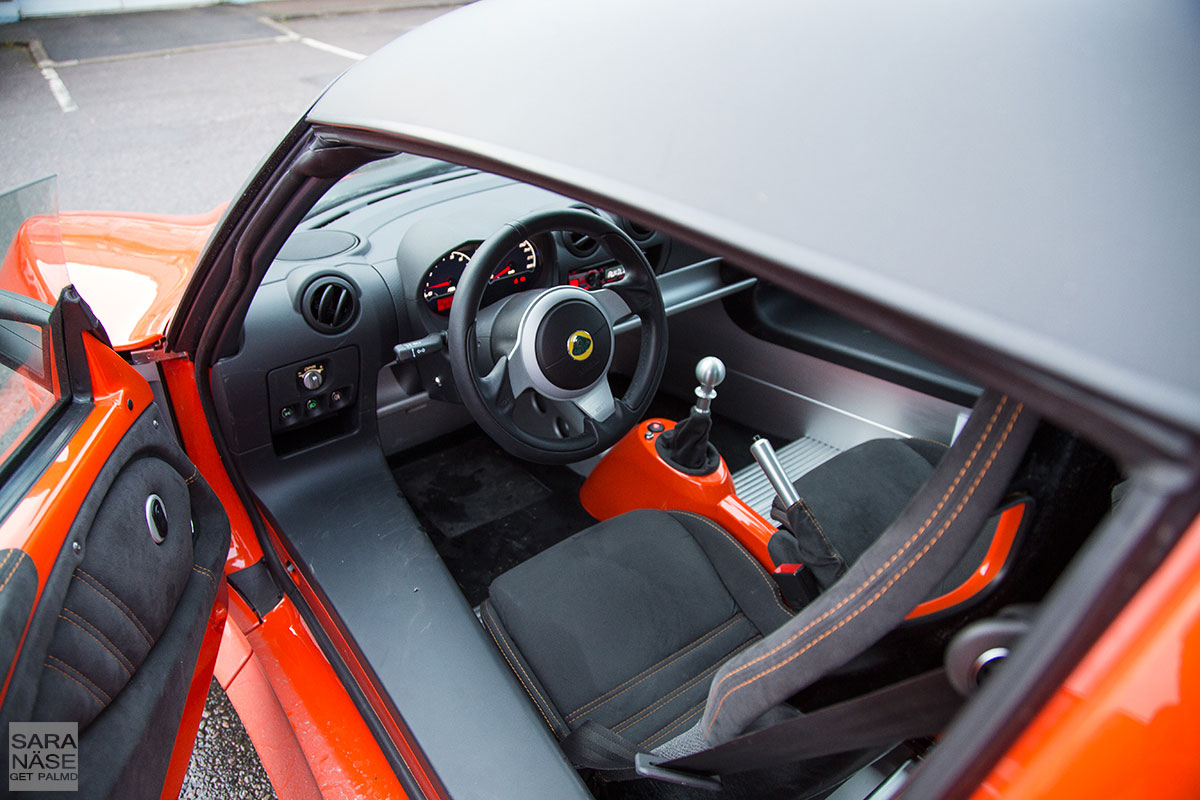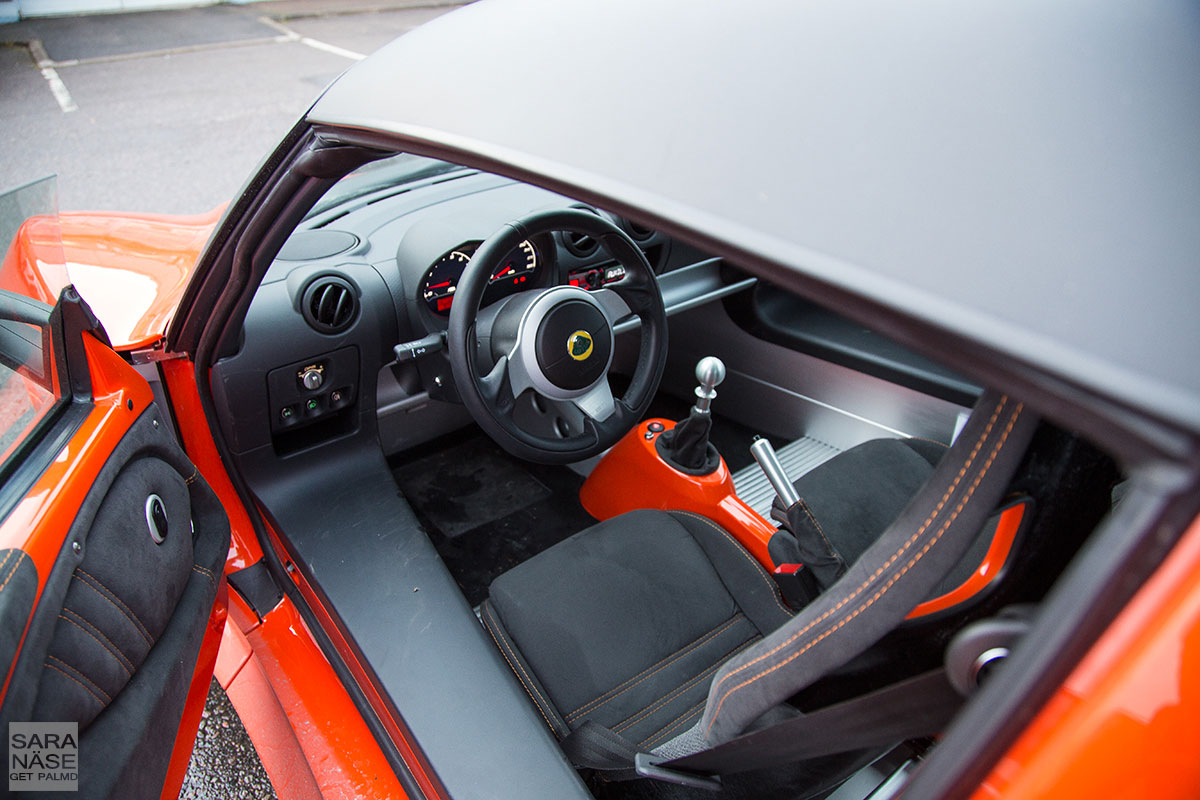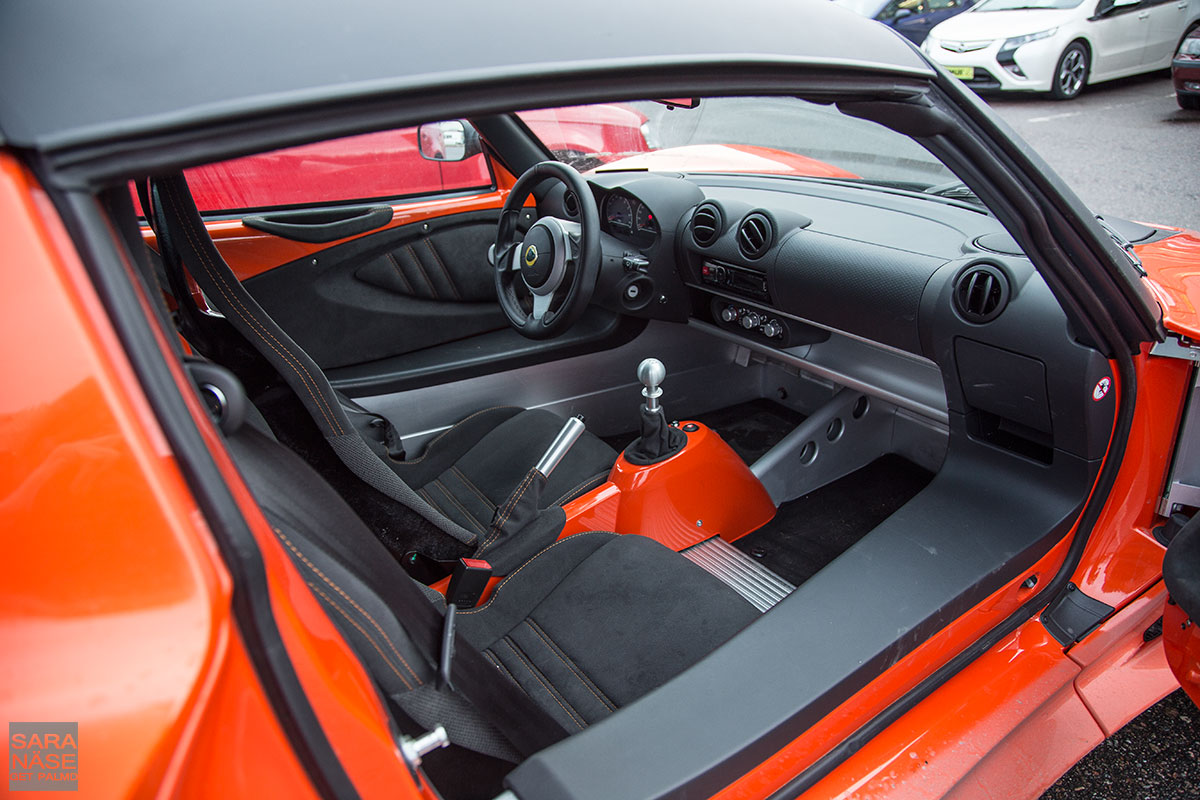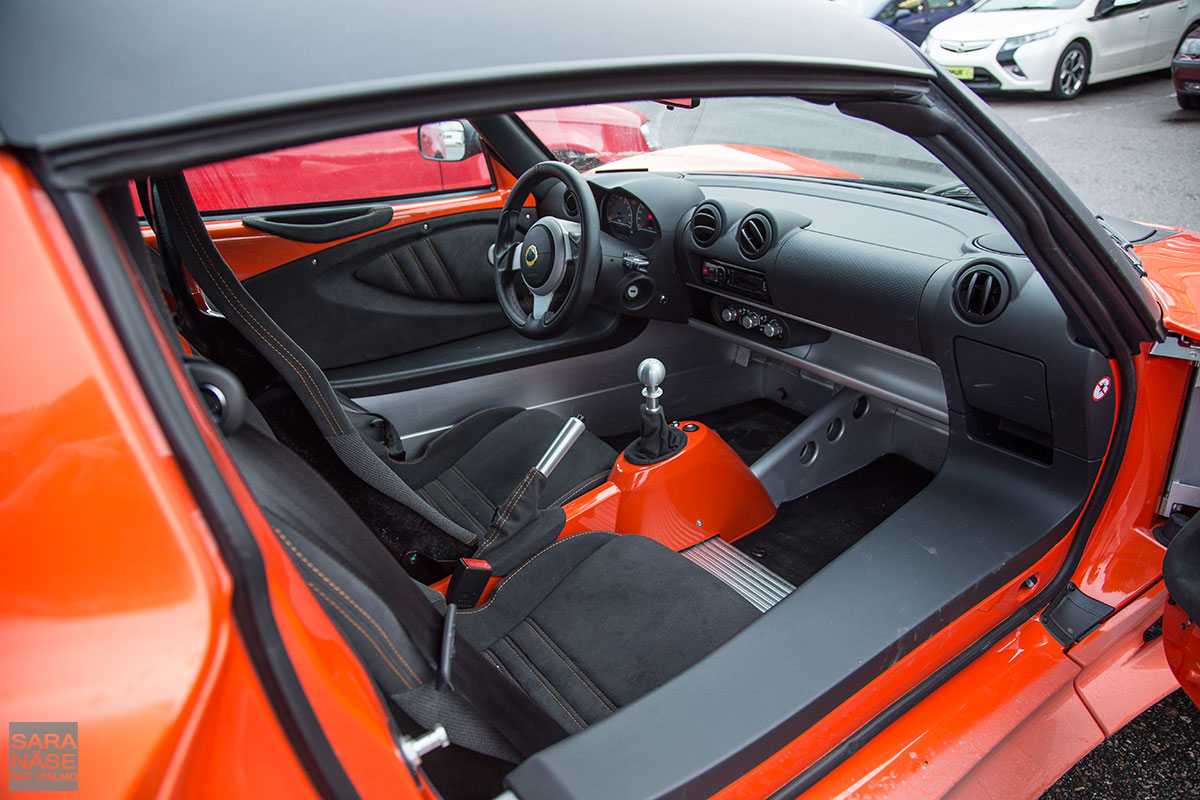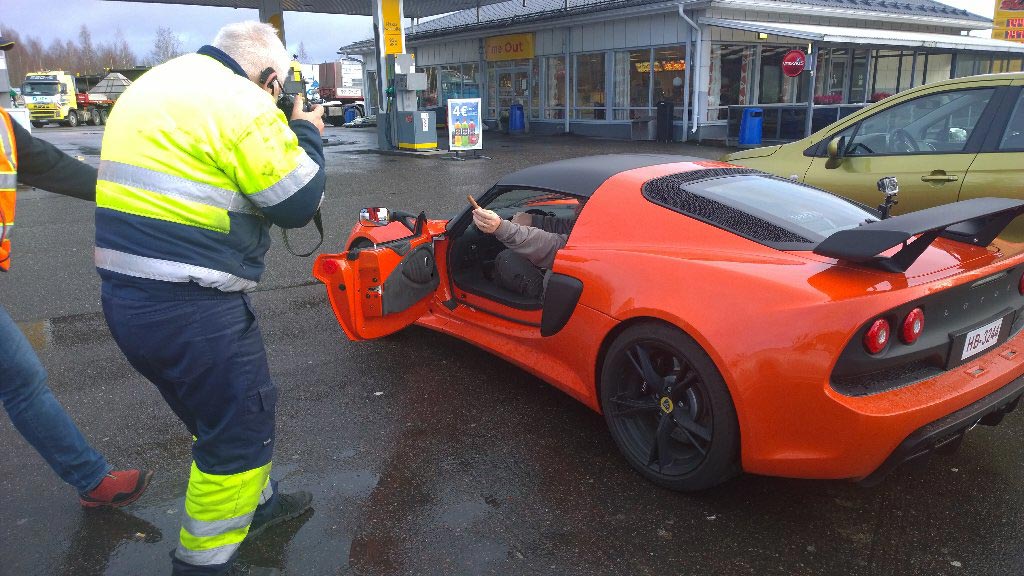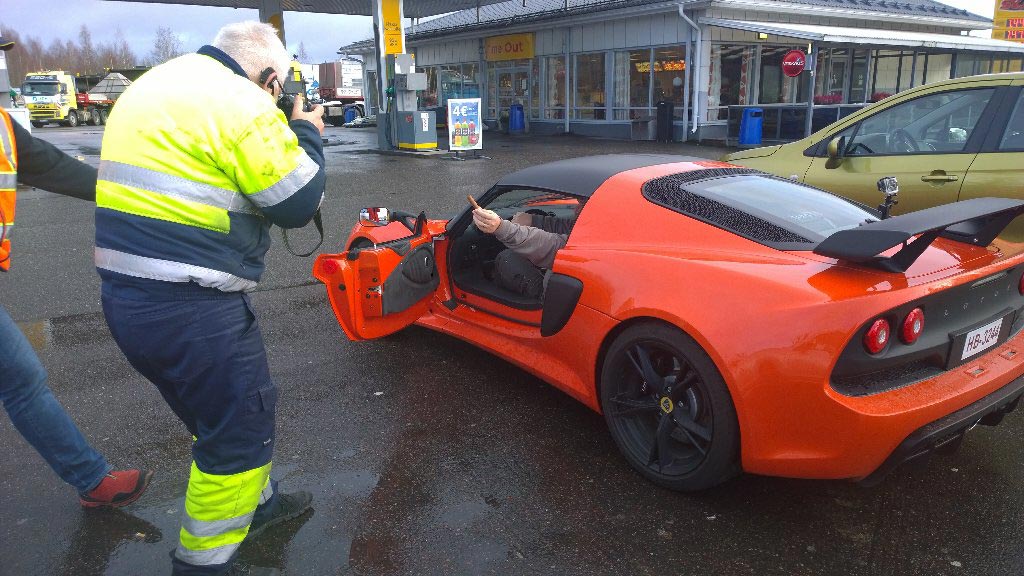 But if you think about it as an problem, and if it bothers you to get in to this car because it requires you to bend your body and legs in angles you did not even know were physically possible, you are not the type of person who should buy an Exige. Because the type of person who should buy an Exige is the type of person who knows that after a few seconds of nightmare starts one of the greatest driving nirvanas you can experience in a road legal car. 5-10 seconds of struggle and after that hours of pleasure.
(Edit: I had the car for a second drive and already thought it was much easier to get in! – so yes, you can get used to it if you are my size at least)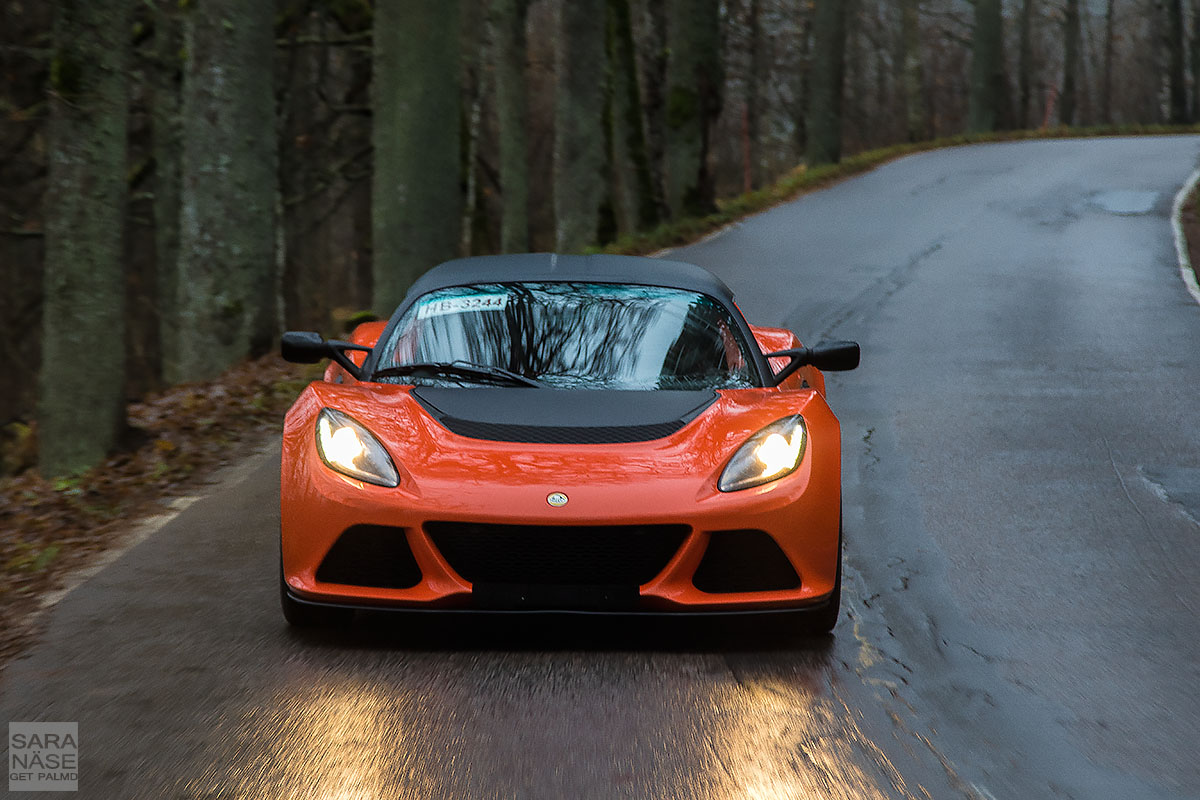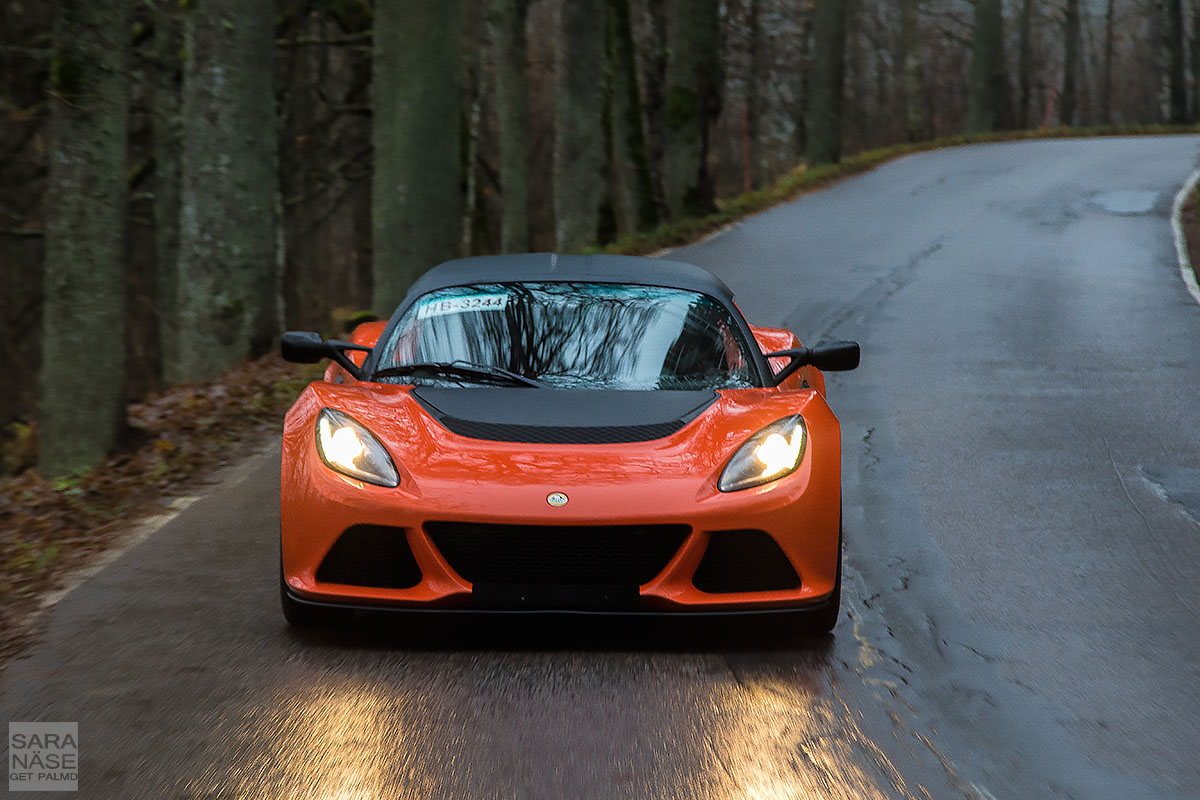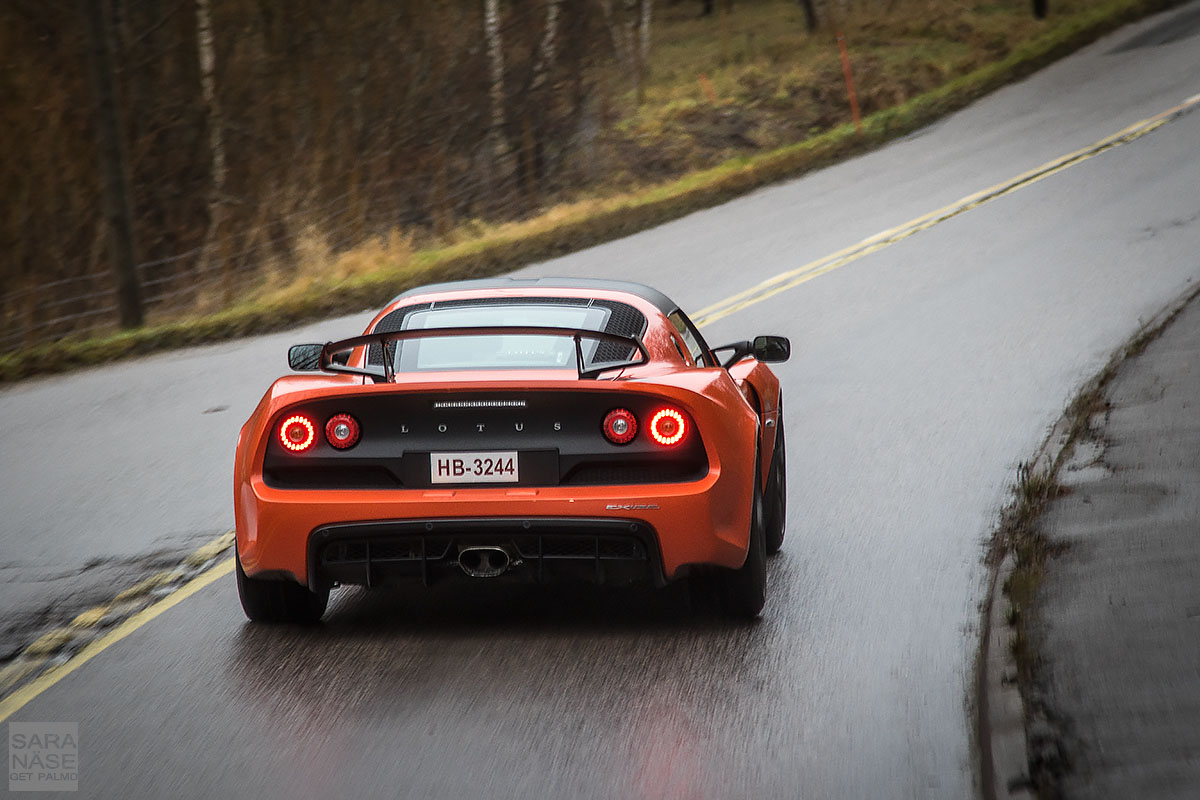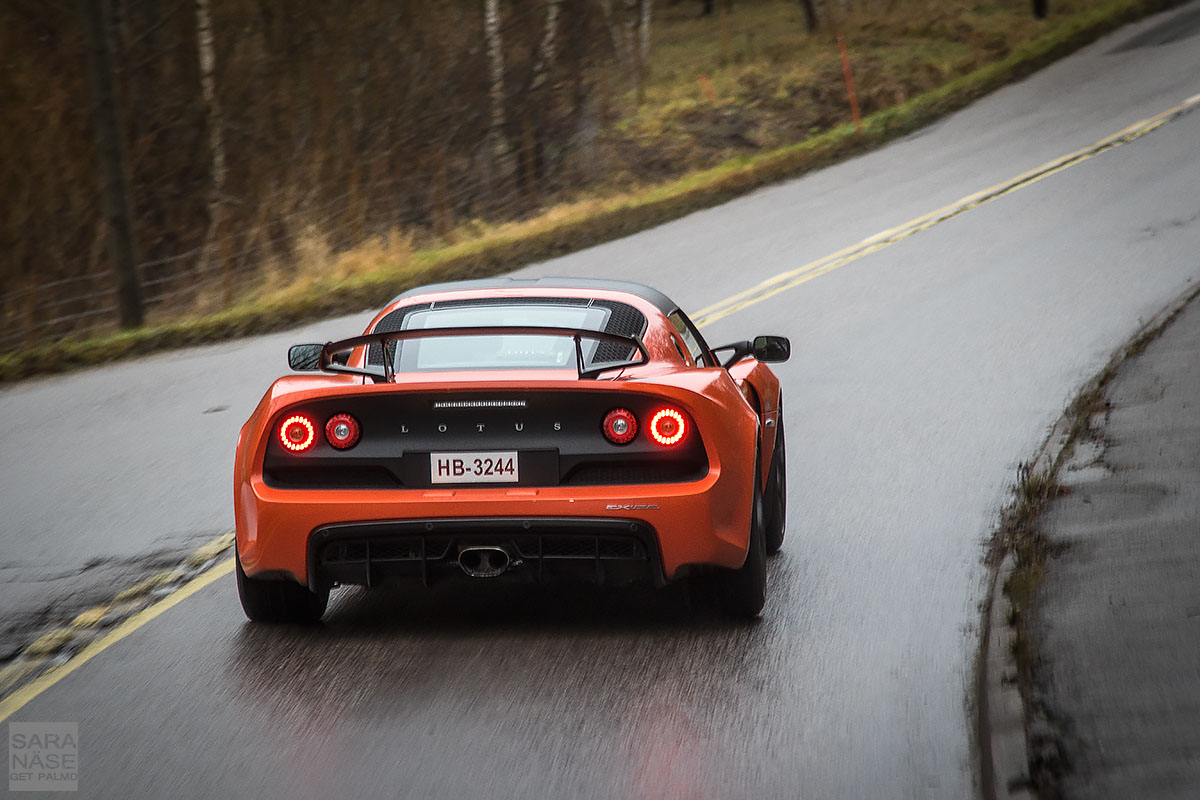 The driving experience is heavenly.
It made me feel like a race driver on a race track on roads with a lot of curves. You break speed limits too easily because the handling is extremely precise. You will corner it much faster than you should, because you know you can. On a race track the Lotus Exige S Club Racer would probably really shine, but you can also have a lot of fun on public roads.
Finnish roads are in quite bad condition because the winters are destroying the tarmac. On many roads you will find a surface that has been there for ages. The good news about the Lotus Exige is that even if it is a track orientated car with a chassis and suspension tuned for racing, it drives so well over the bumpy roads here.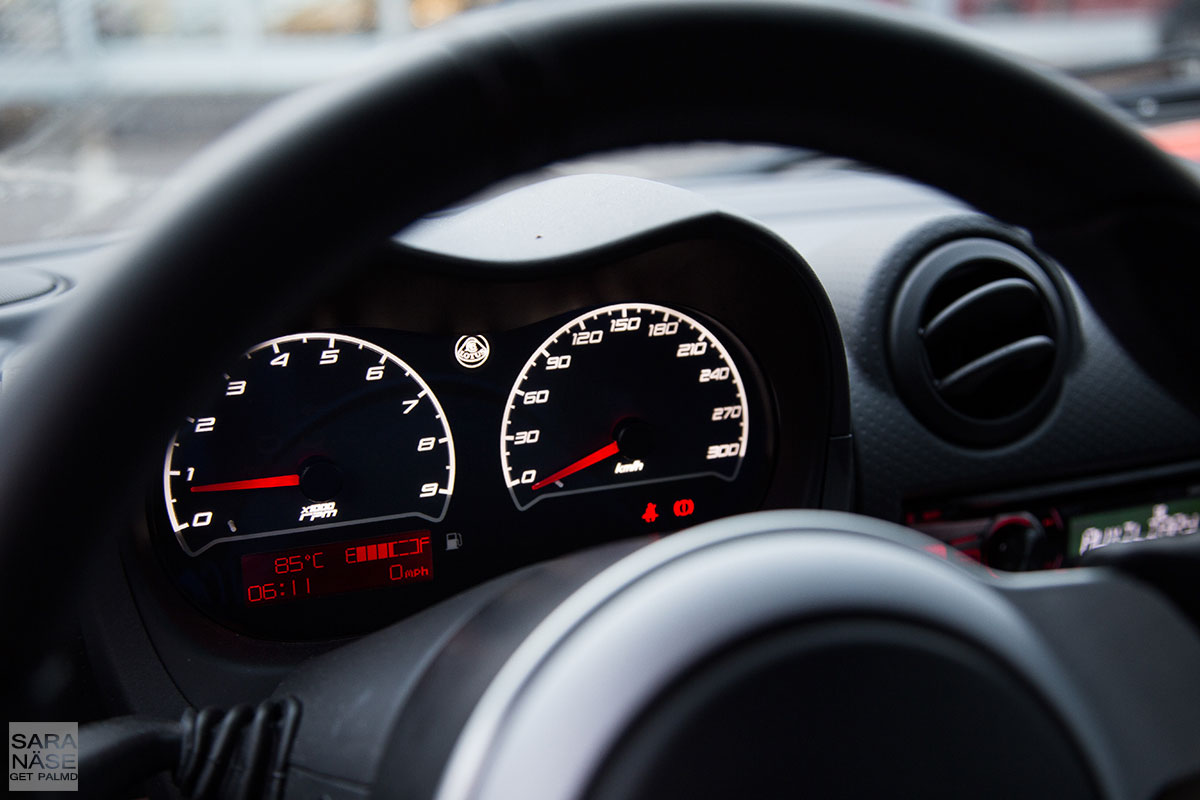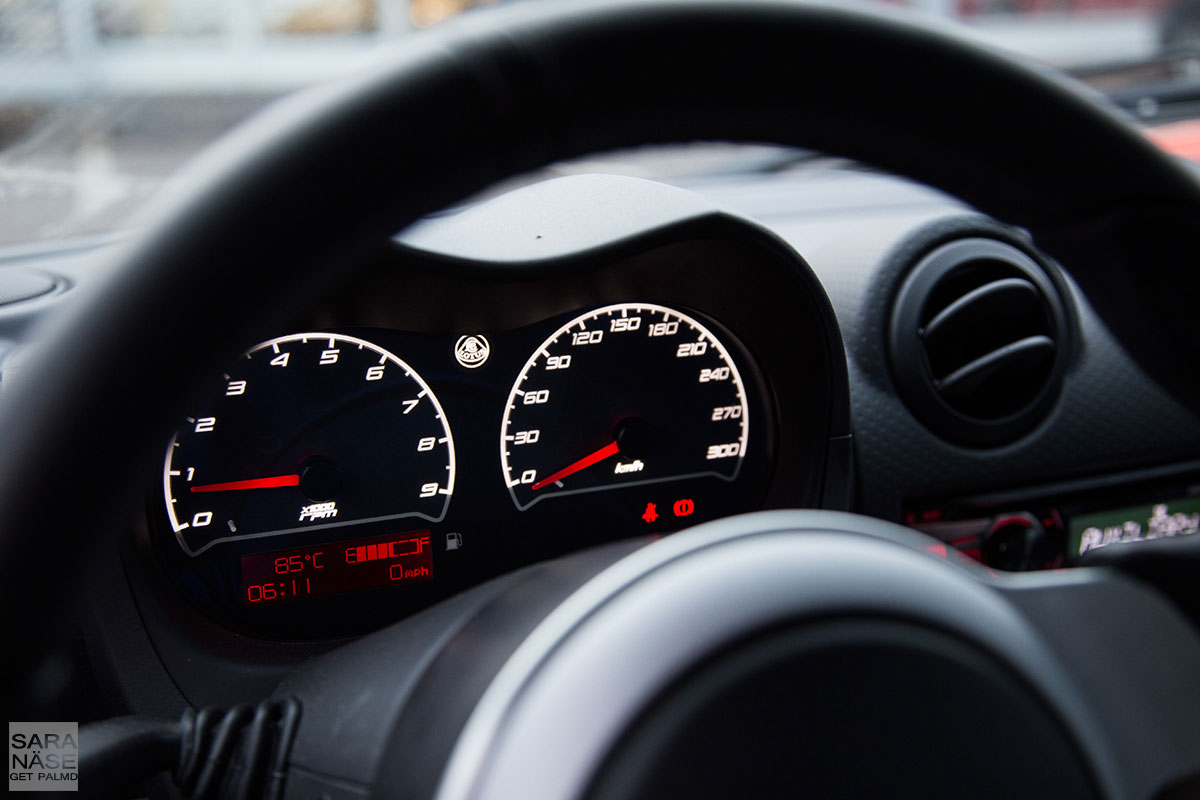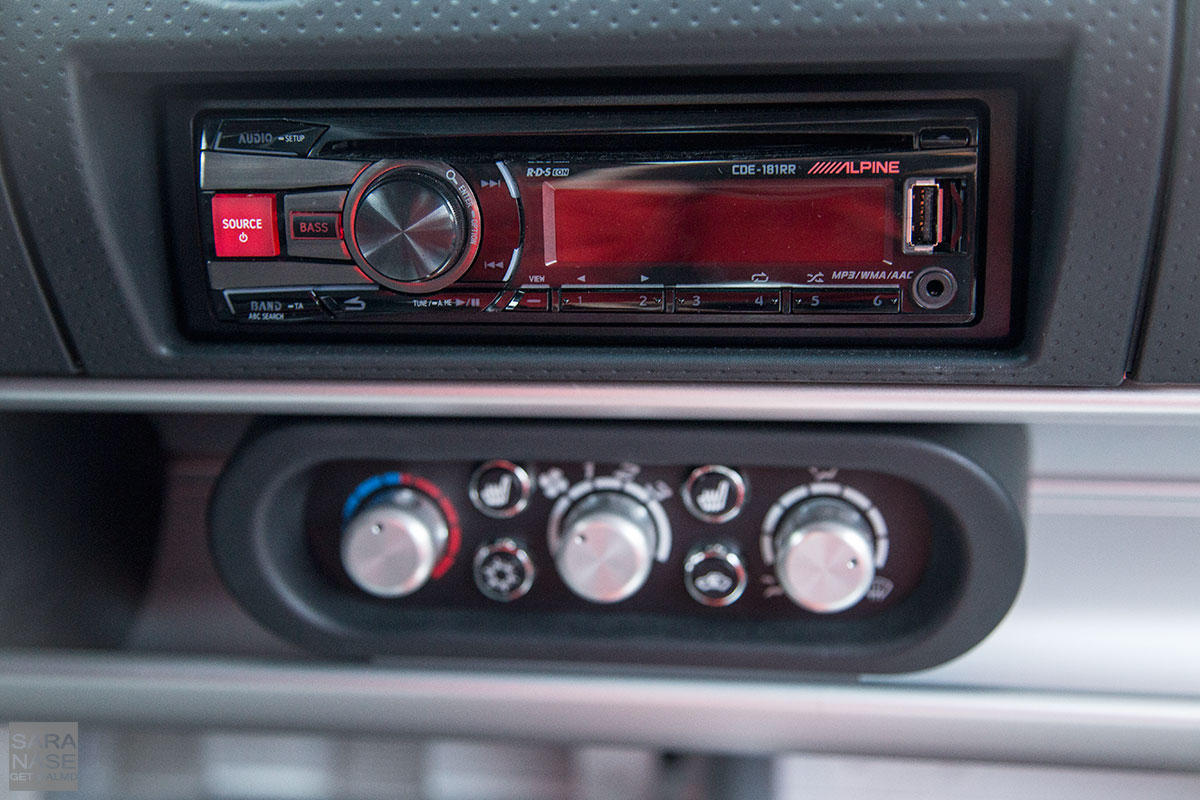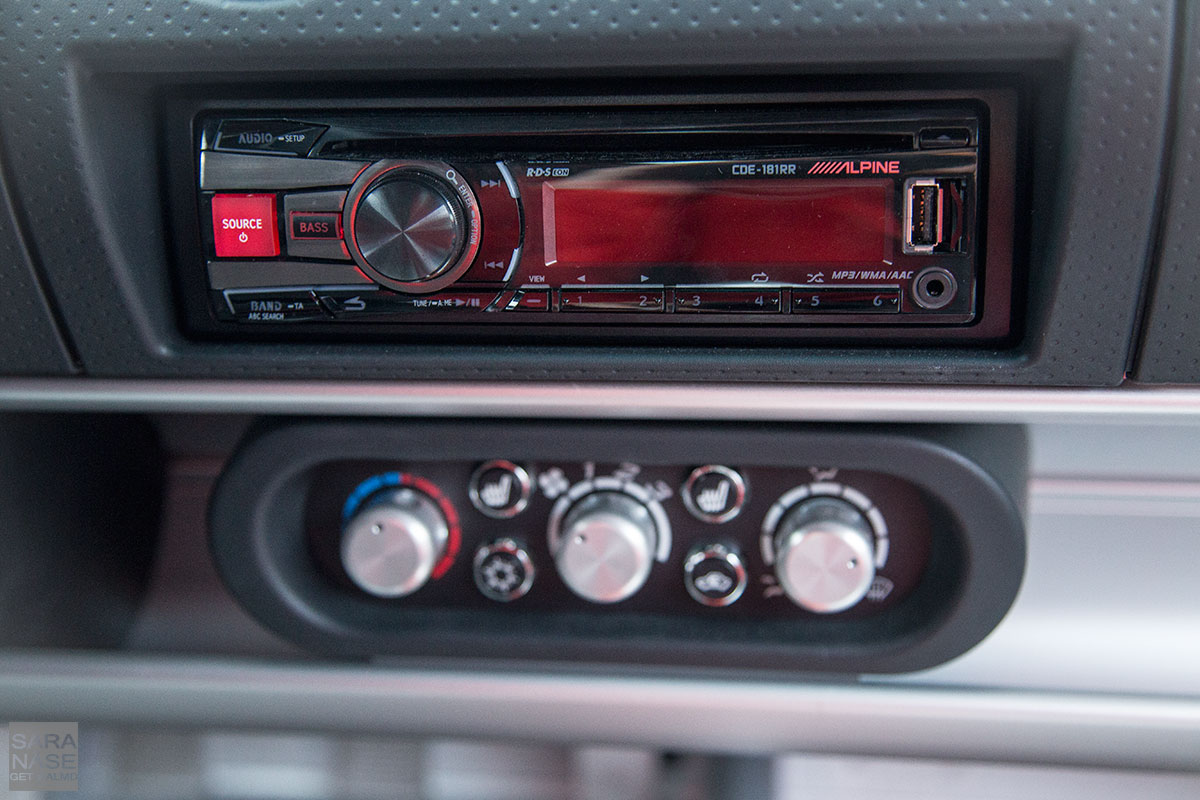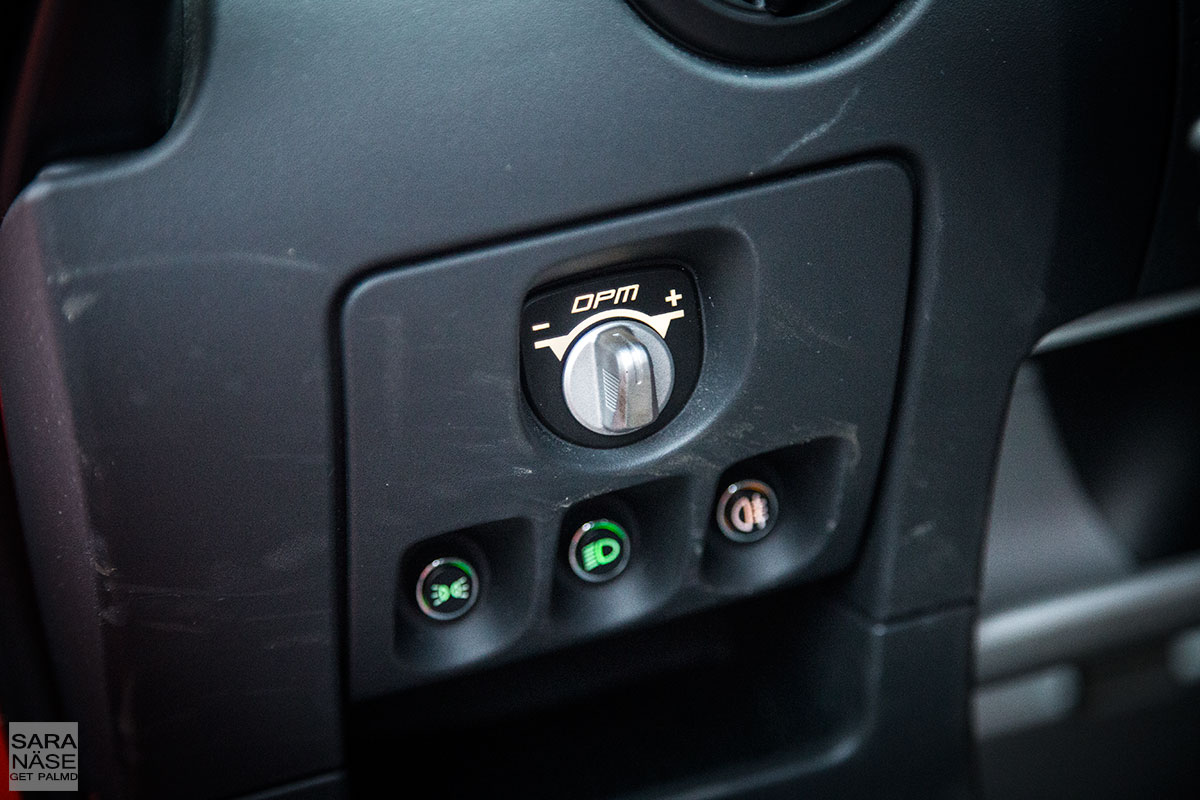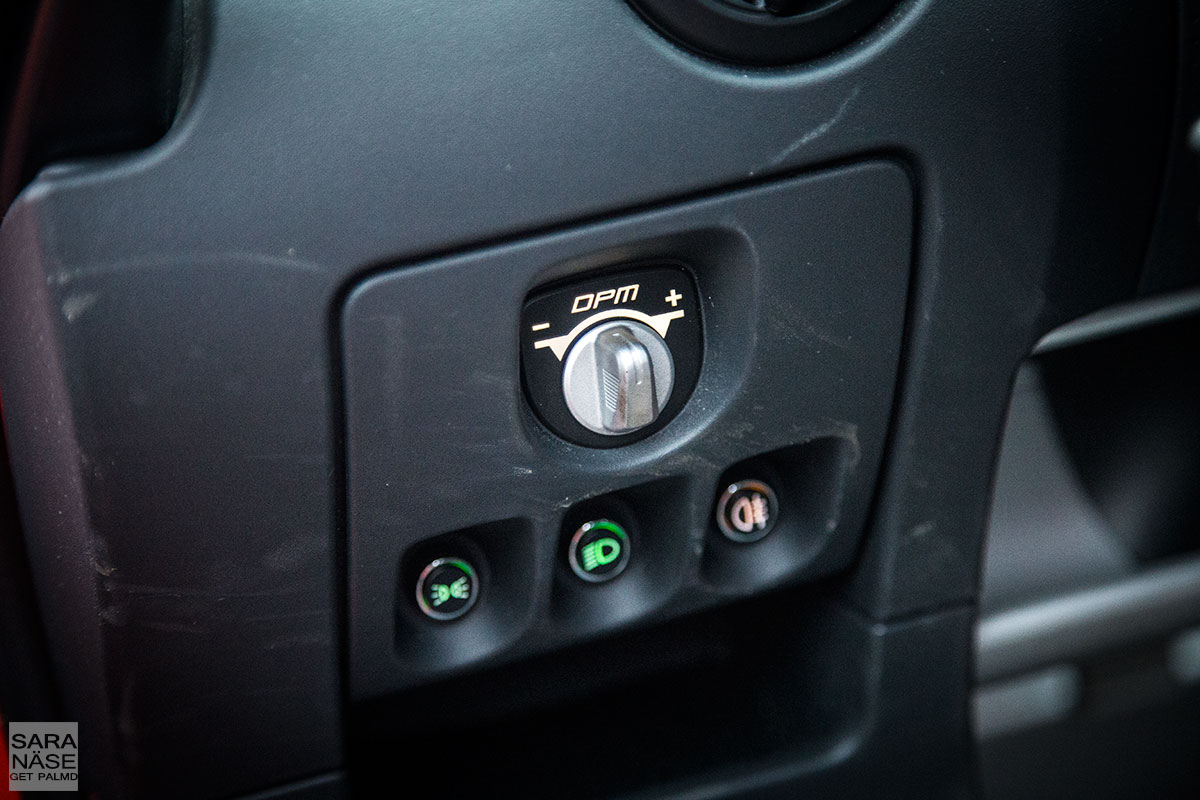 Although the interior is stripped down it feels like you have everything you need to be able to live with one, and I also found one optional thing you do not really need, which is the radio. Waste of money with the amount of interior noise you have in this car. You will never be able to hear the radio enough to enjoy it. This car has in Finland received some less flattering feedback about the amount of in-car noise, and one of the questions I got after my drive was if it bothered me. My answer was that the first hour I thought about it more, and I also thought a lot about the fact that my dog would really dislike if she had to travel in this car everyday. On the drive back I feel I somehow had learned to filter the sounds and adjust the volume in my head. Which means I was so focused on listening to that DOCH V6 VVT-i engine behind my head, that I forgot about the other noise that filled the cabin.
I could live with it. I do not know if my dog would love it though.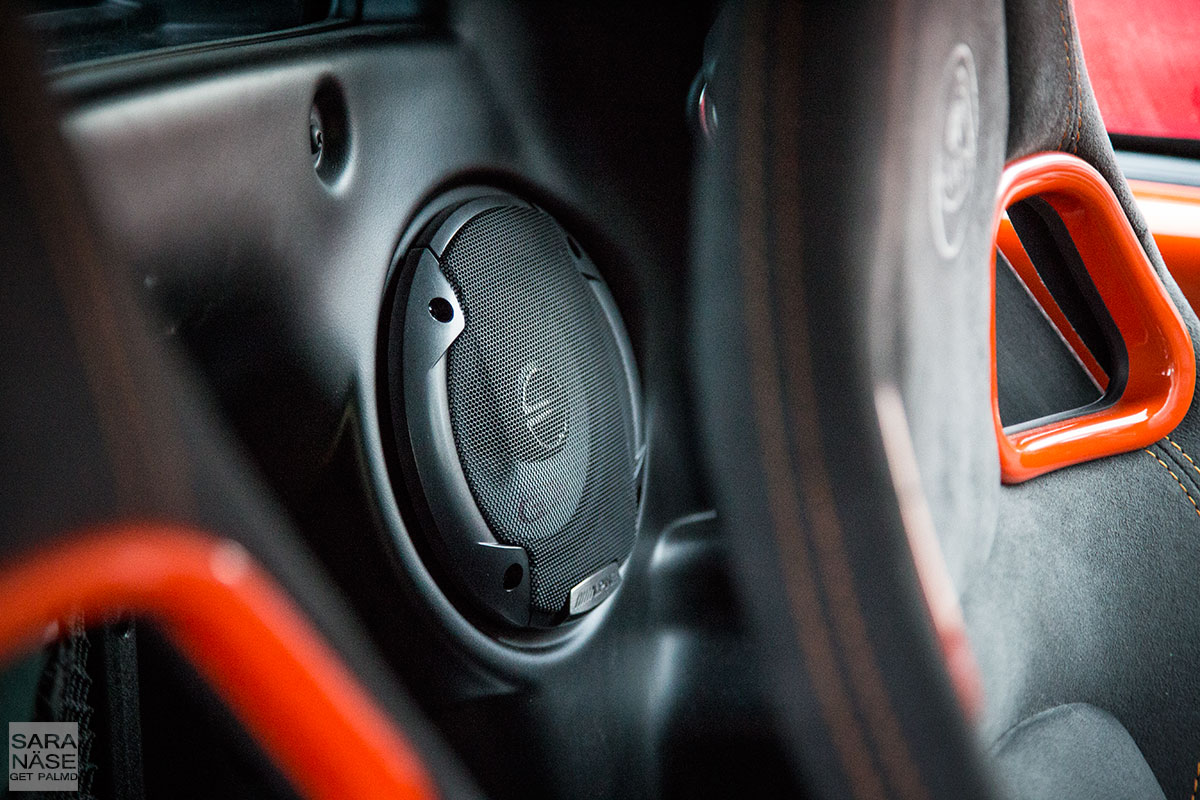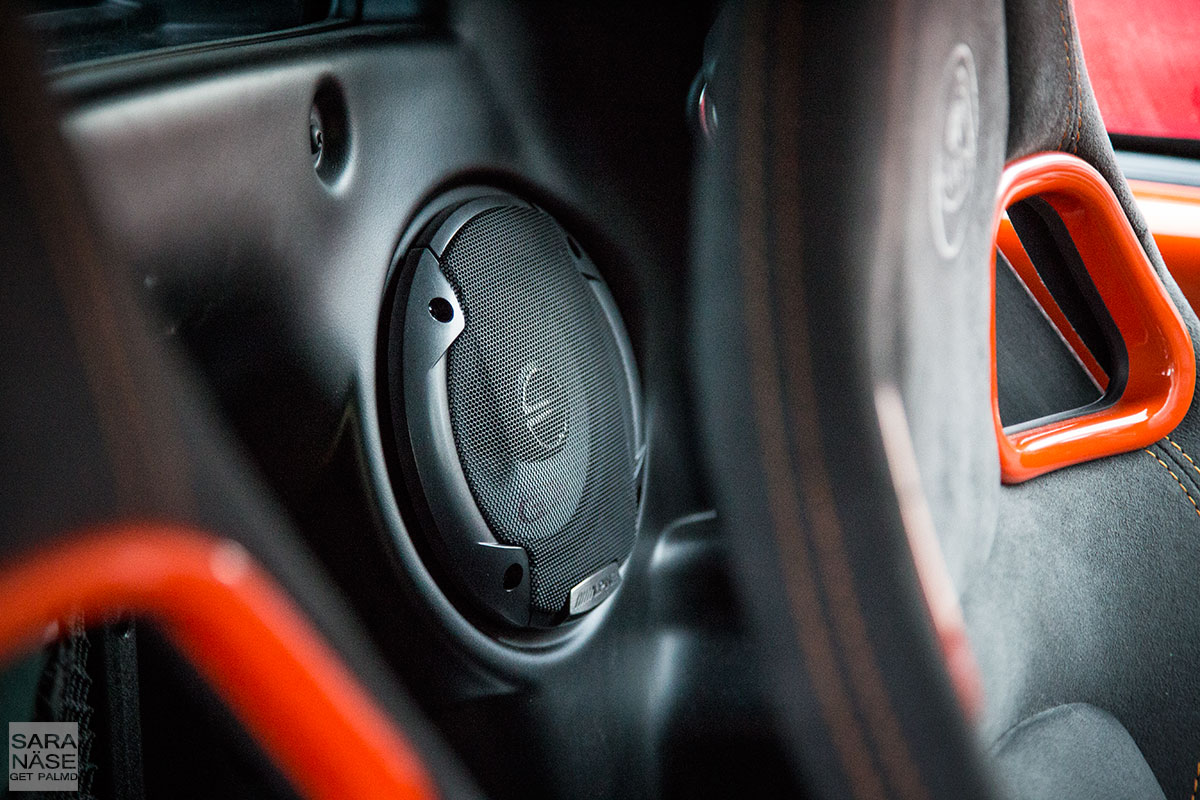 So the radio is definitely not necessary unless you really feel you want to give it a try, but the air conditioning I would personally take for the hot summer days. Taking a rear-wheel drive powerful 1161 kg car (the S Club Racer is 15 kg lighter than the S Coupe) out on a highway in rain, where the chance of aquaplaning was very high, made me a little nervous. But even in those kind of driving conditions it felt like a really safe car to drive.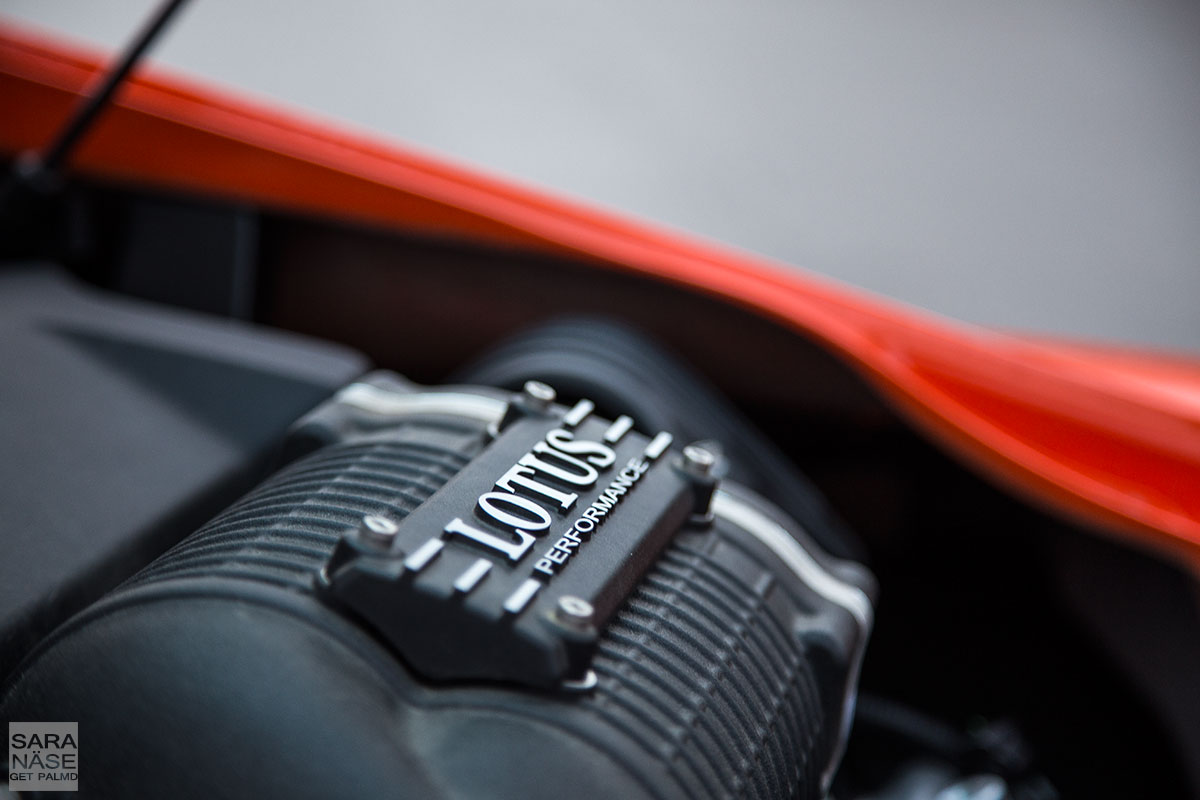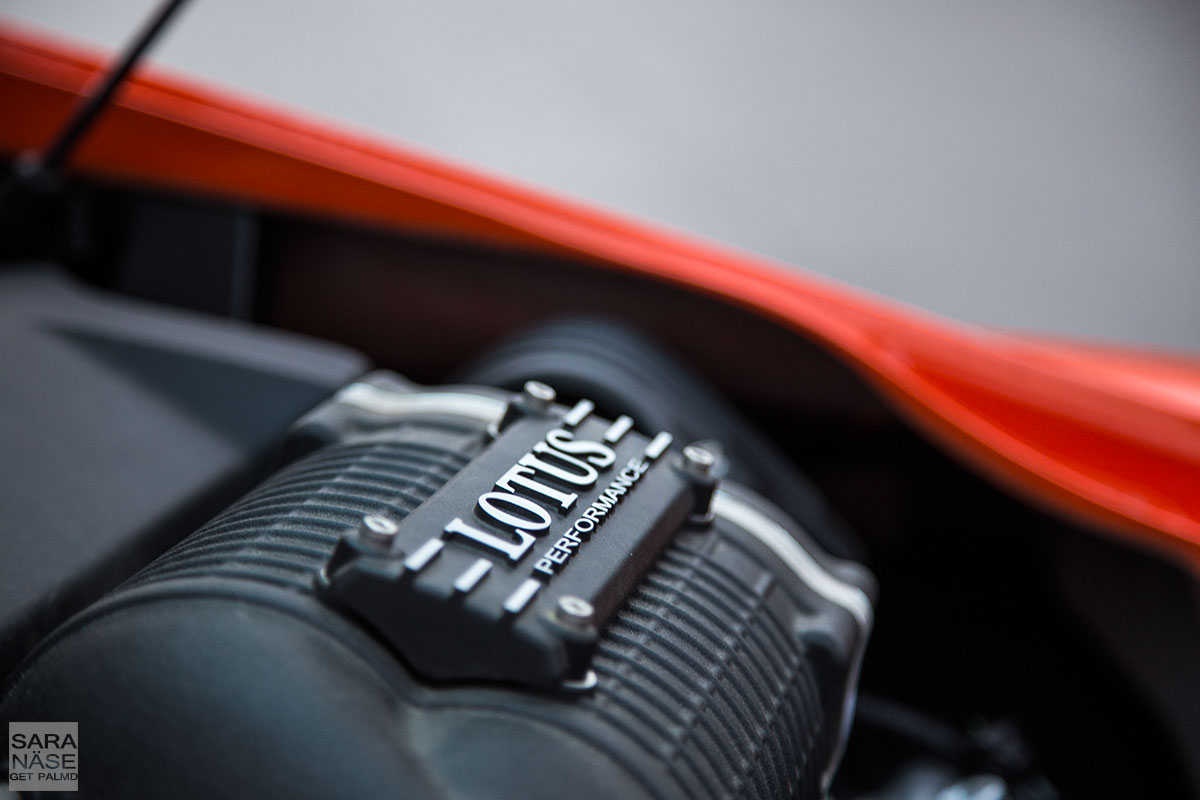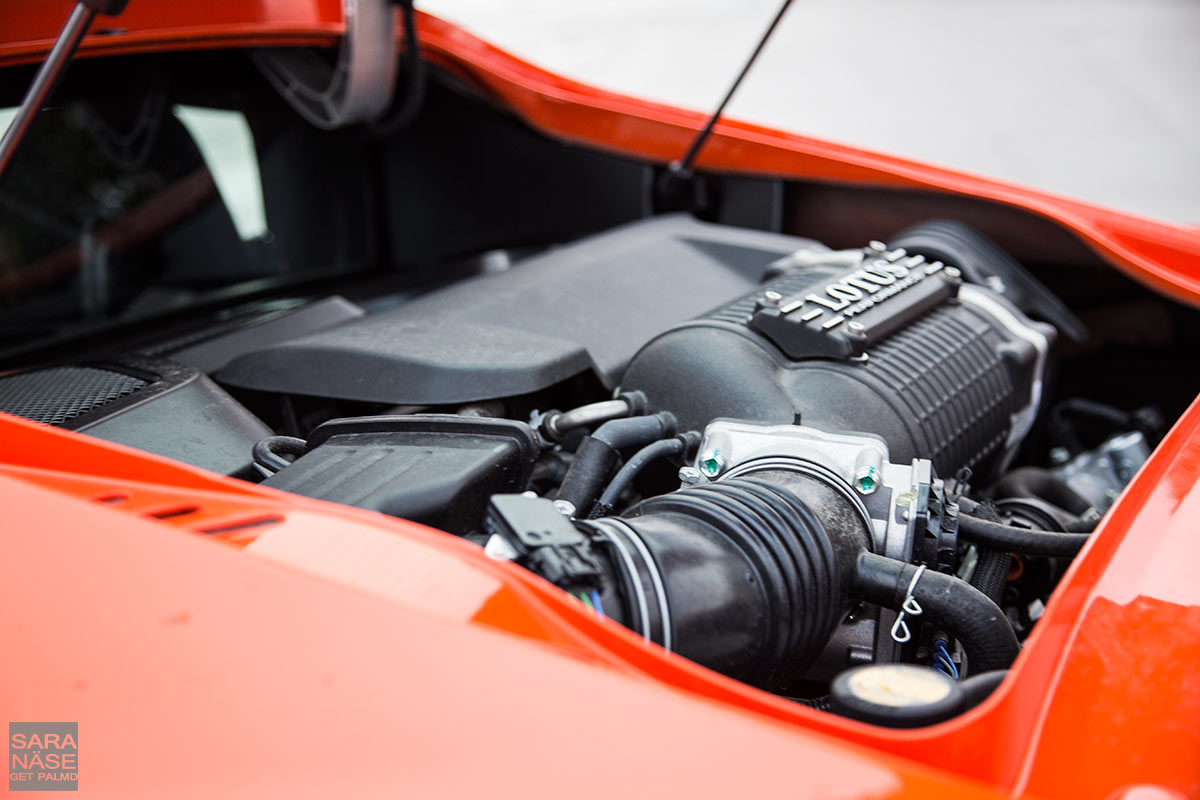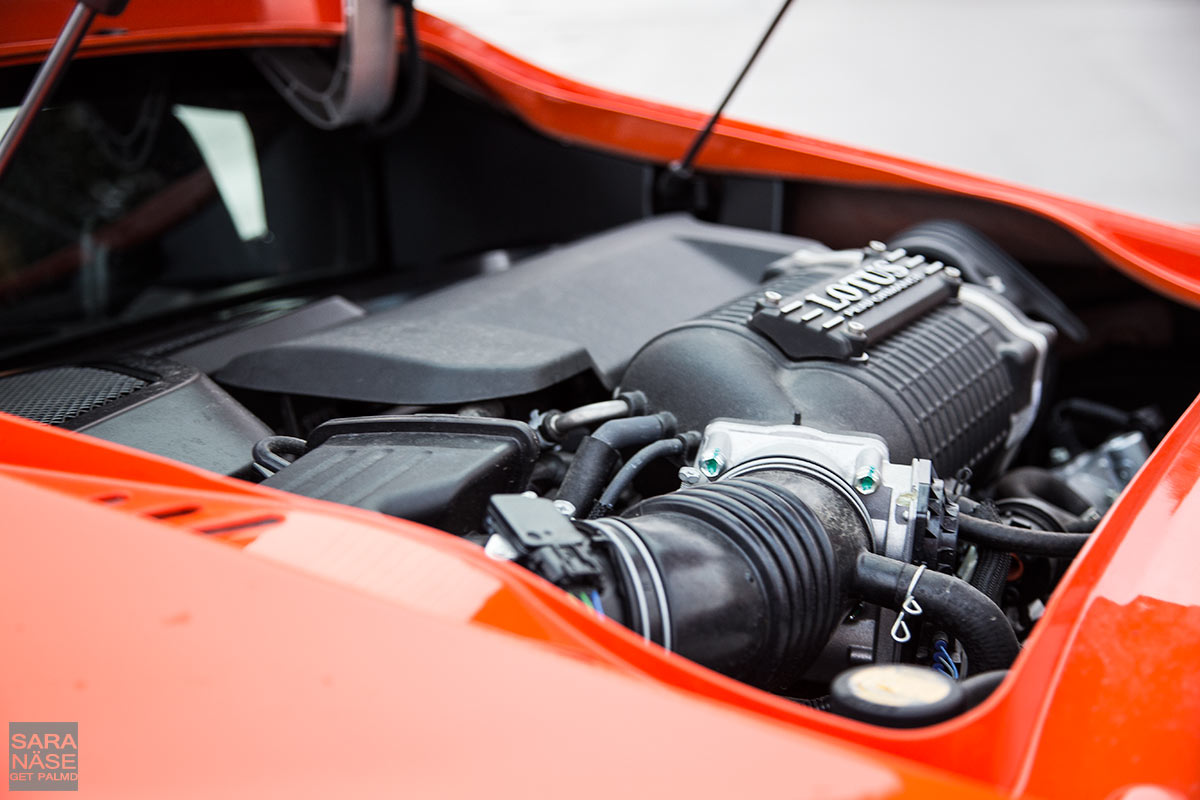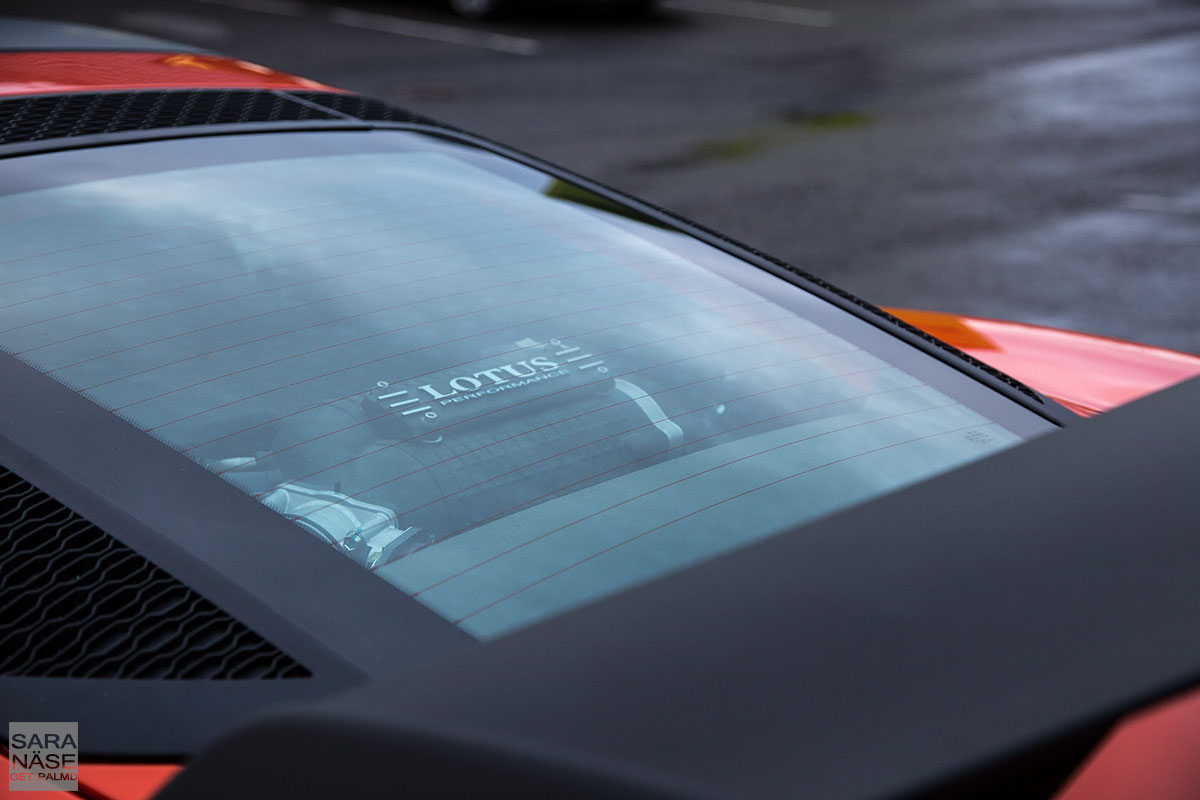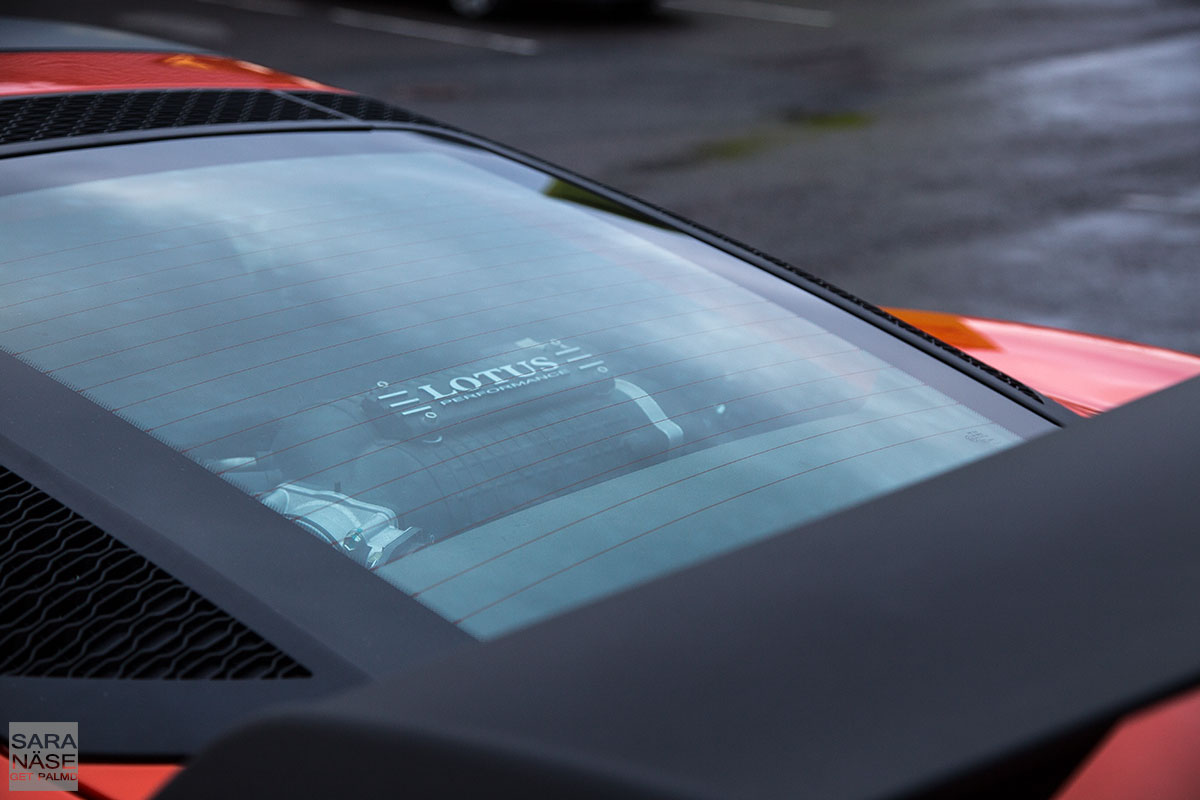 Take a seat, look over your shoulder and behind a small window you see the 3.5-litre V6 from Toyota, equipped with Harrop HTV 1320 Supercharger utilising Eaton TVSTM Technology. 345 horsepower at 7000 rpm and 400 Nm of torque at 4500 rpm means it beats the Porsche Cayman GTS not only in both power and torque, but also in acceleration. The Exige S Club Racer is capable of doing 0-100 km/h in just 4 seconds, while a Cayman GTS does the same in 4.9 seconds. Top speed in these cars is almost the same. In the Exige S Club Racer it is 274 km/h and in the Porsche Cayman GTS it is 285 km/h. The Cayman GTS has the advantage of having a slightly lower fuel consumption (combined 9.0L per 100 km vs. 10.1L per 100 km in Exige SCR), larger fuel tank (64L vs. 40L), lower C02 emissions (211 g/km vs. 235 g/km), and significantly more luggage compartment value (425L vs. 98L). I think the trunk capacity will be a deal breaker for many buyers, because only 98L can be challenging to live with on an everyday basis.
I used the Cayman GTS as an example because I drove that car a few months ago and it is a car I could consider buying. However as some people said, a Cayman GT4 is probably the best competitor for the Exige S Club Racer. But I have not driven the GT4, and also once I have ticked all the options boxes I would want, the price for the Cayman GT4 would be a lot higher than the price for an Exige SCR (with the GT4 specs I want there is an about 30 000 euro price difference between the Exige SCR and Cayman GT4). However a Cayman GTS is more in the same price class as the Exige S (Coupe or Club Racer).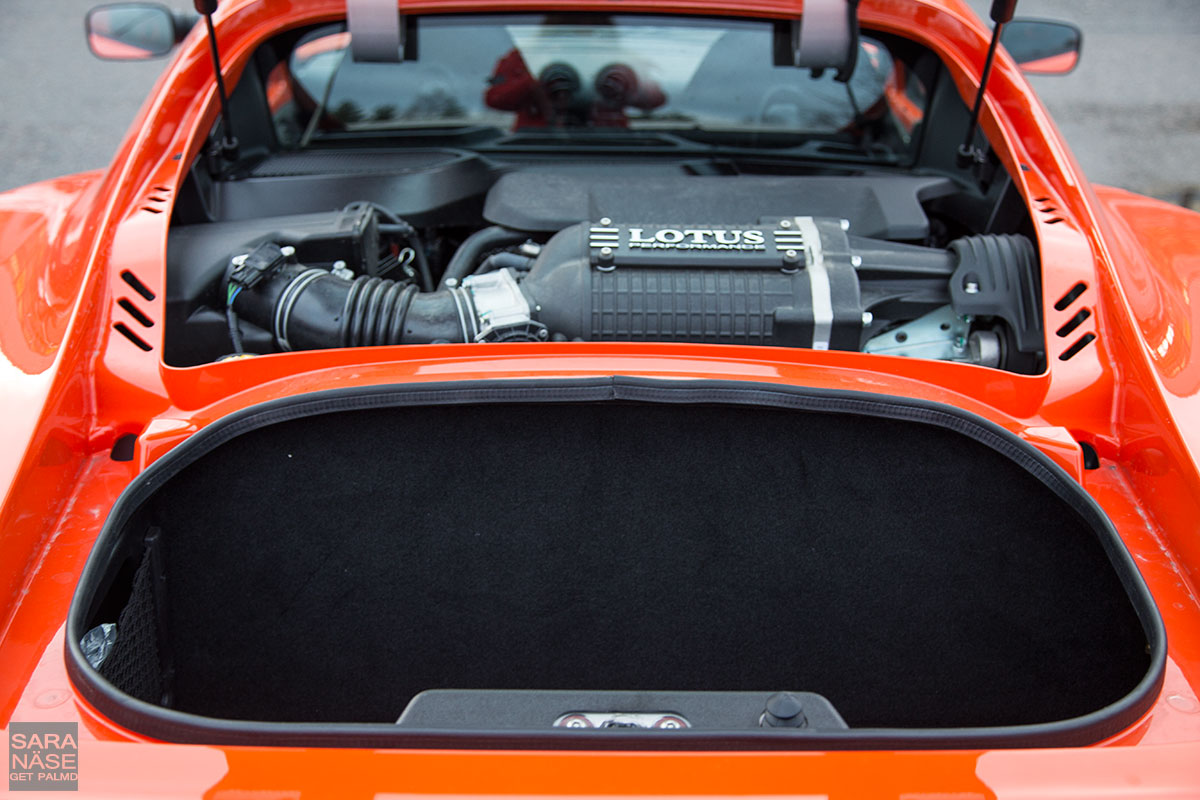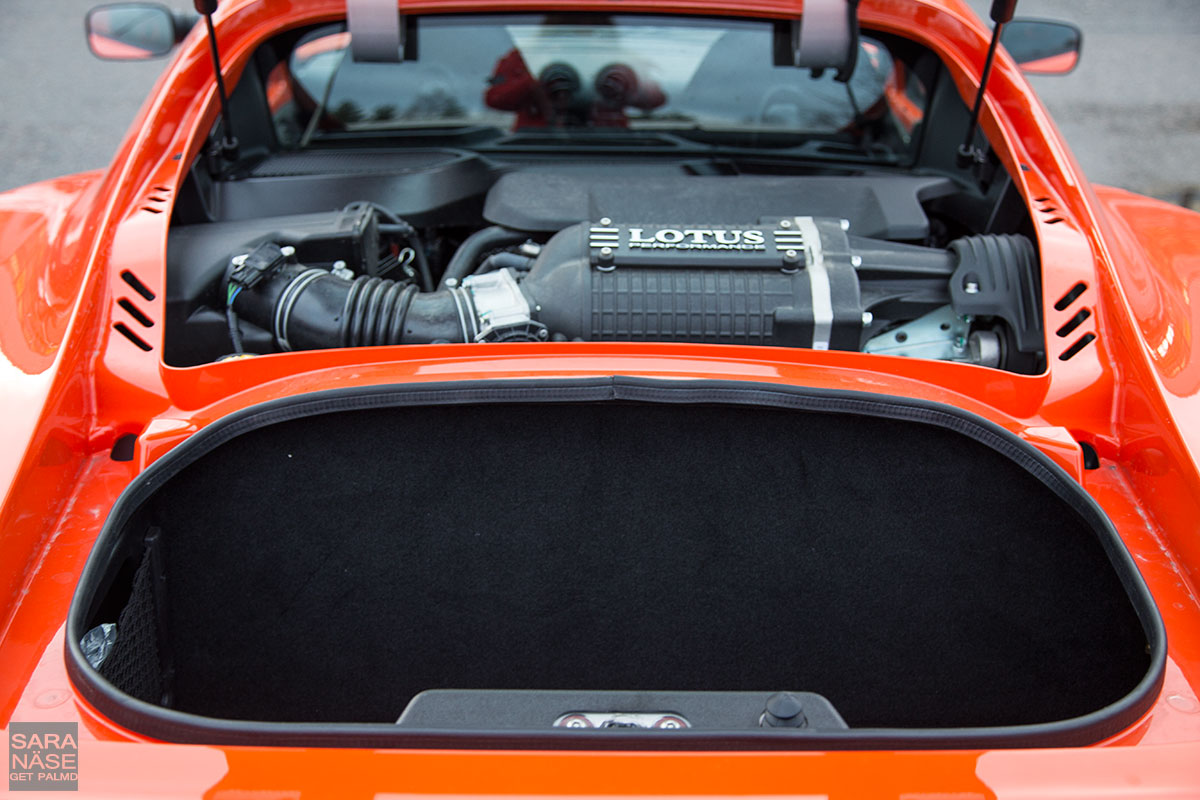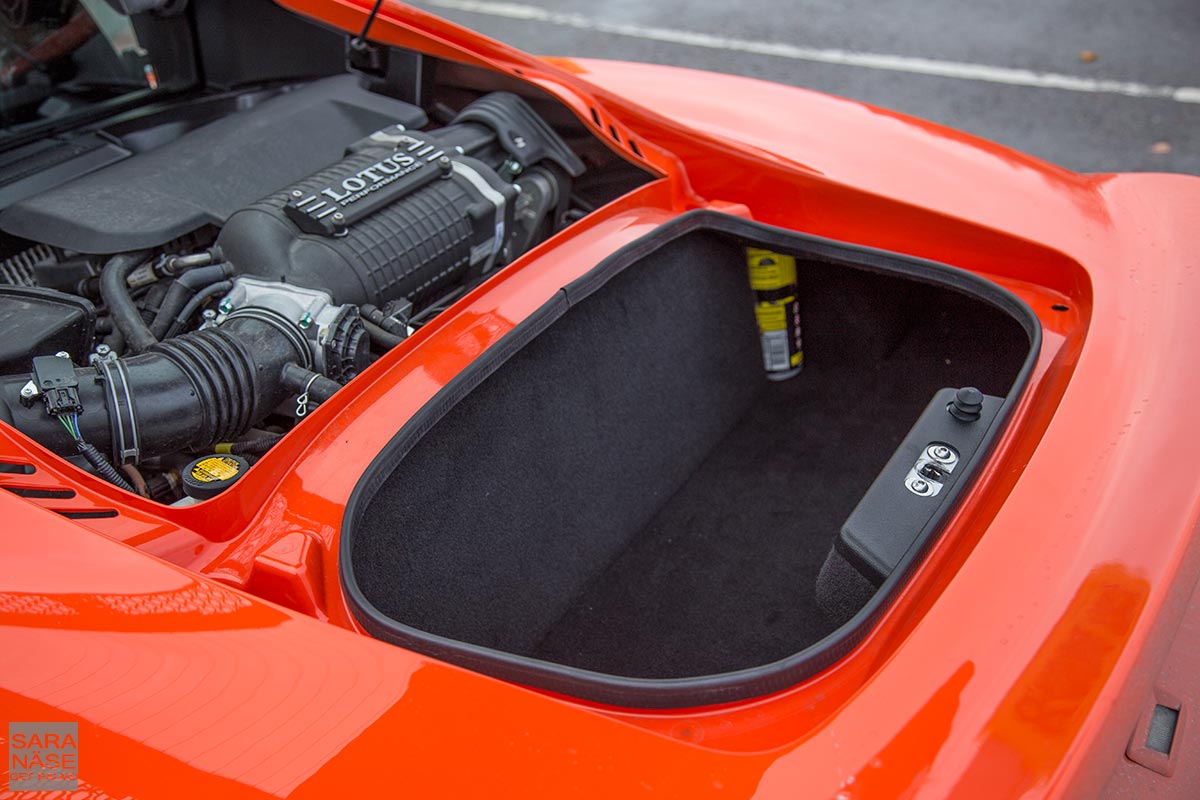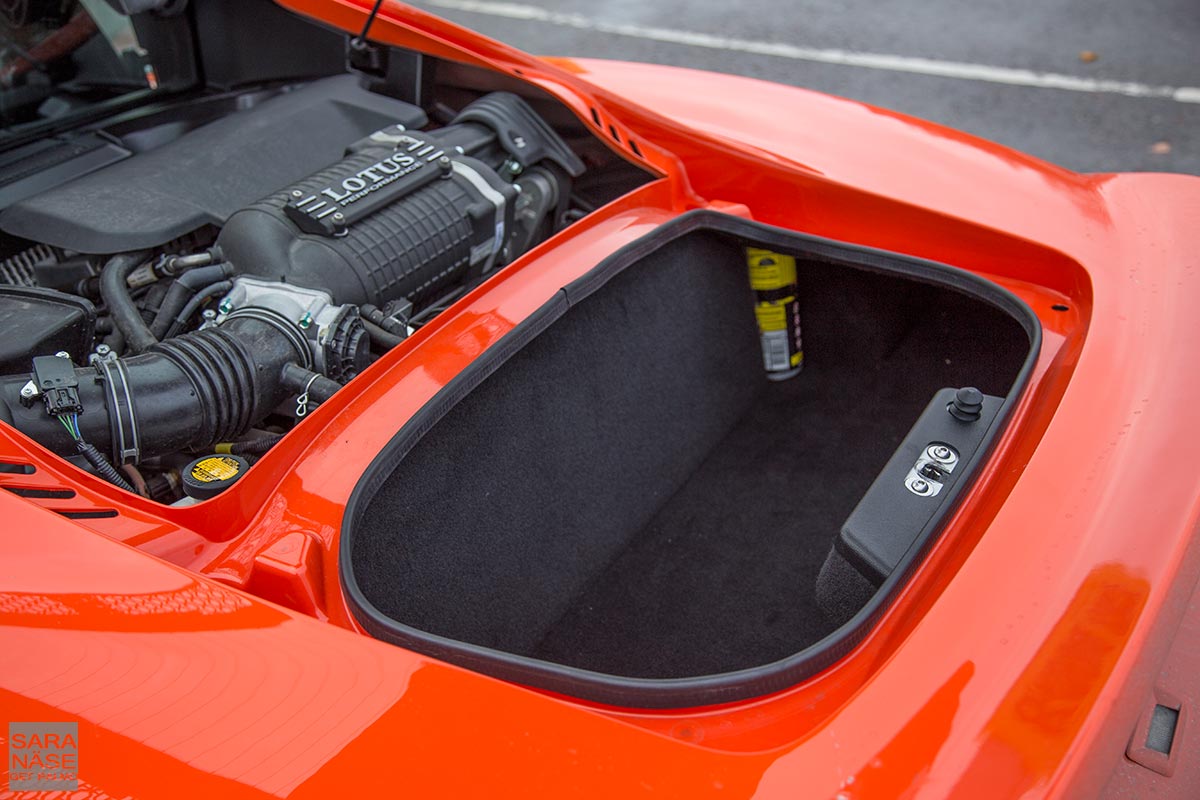 It is a tough choice though. The Porsche Cayman GTS starts from €120 568 in Finland but add a few options and that price can increase fast. The €130 000 plus Exige S Club Racer does not offer as many options as a Porsche, and the about five boxes you can tick are not that expensive. In Finland the prices for options are matte black colour €4585, air conditioning €3022, CD radio and USB €2605, two-piece high performance brake discs with yellow brake calipers €4168, and black brake calipers €365.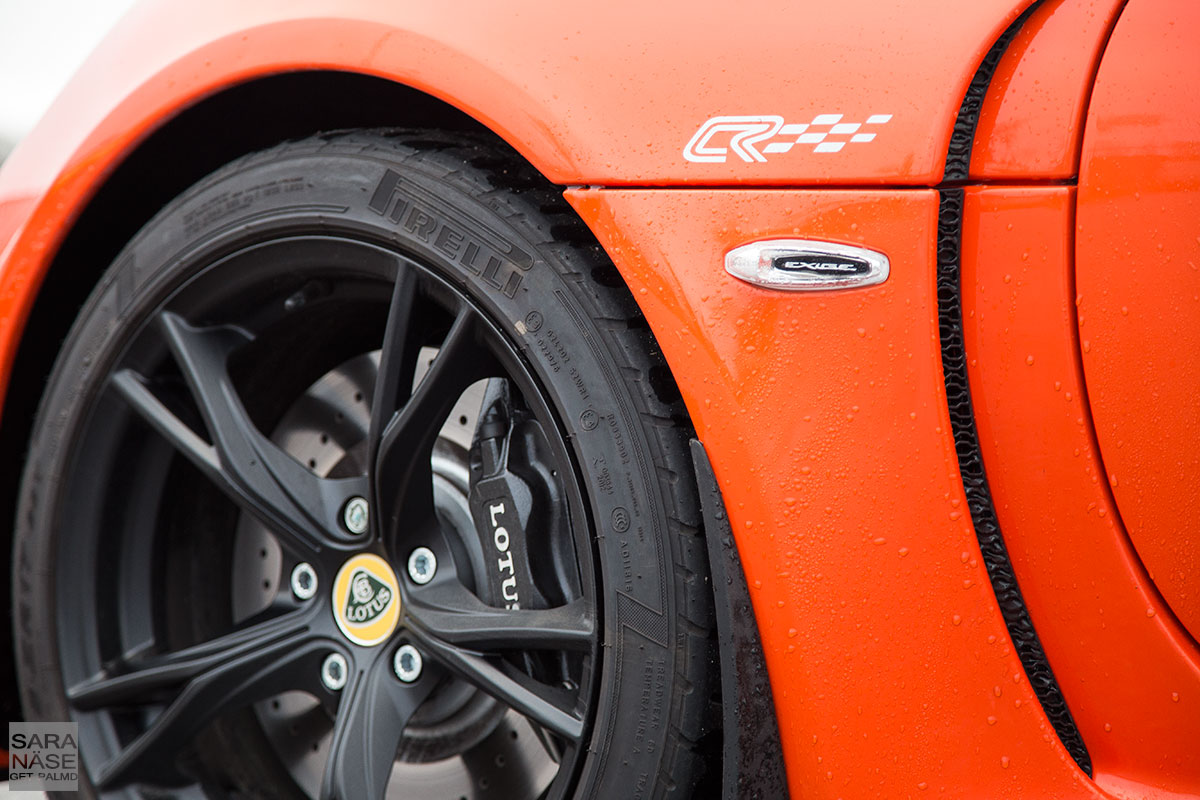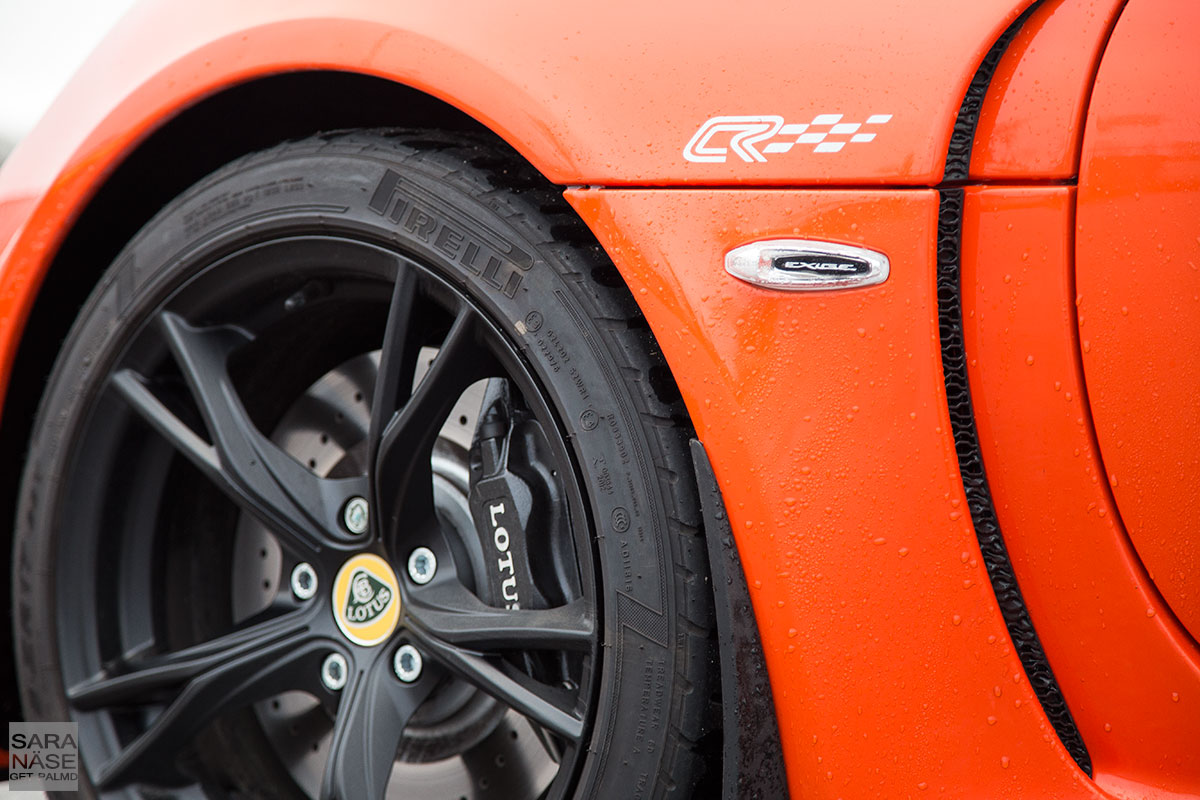 Maybe the Lotus Exige S Club Racer is too hardcore to be a daily driver. Maybe I should not even think about what I want and can handle, because the truth is I am not sure if the noise level could be too high for my dog. If I had en Exige I would probably also need to have another car to use when I know there will be long drives ahead. But whatever other car I would end up buying, I know that I would always also dream about having that Exige as well. To take it up on mountain passes, then drive it south to Ascari.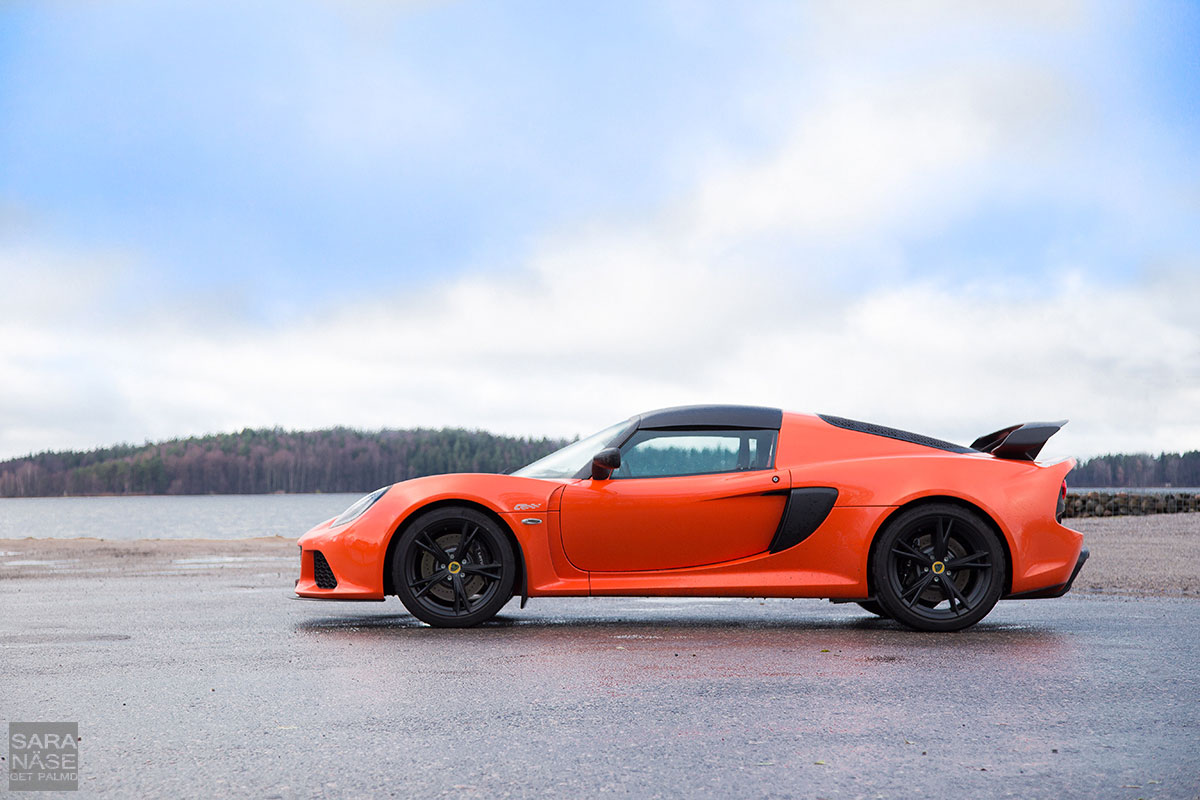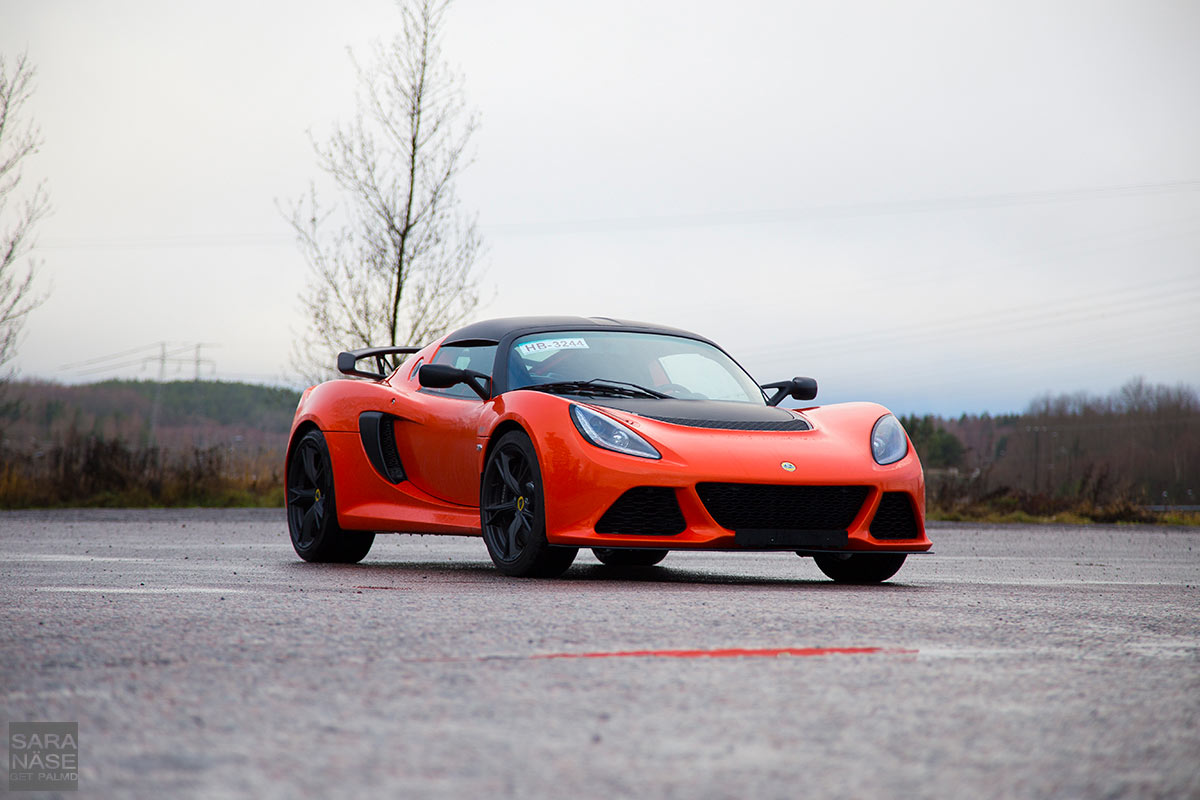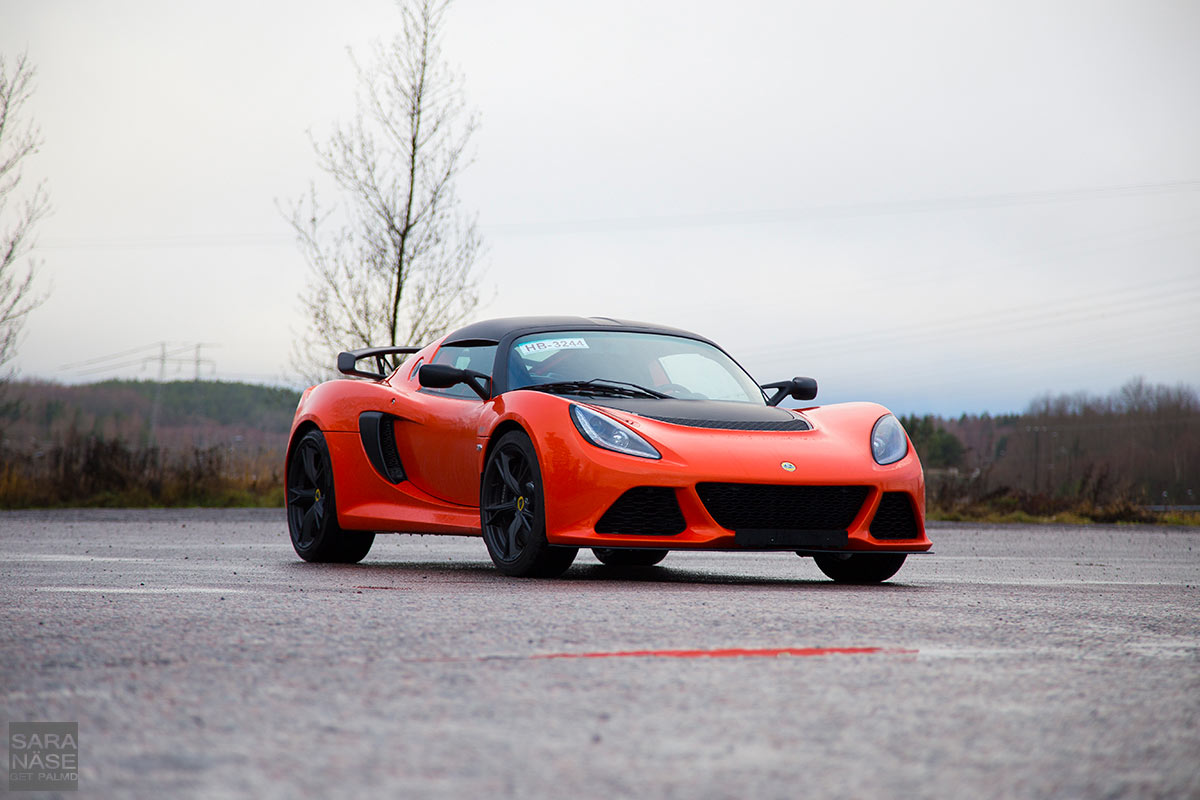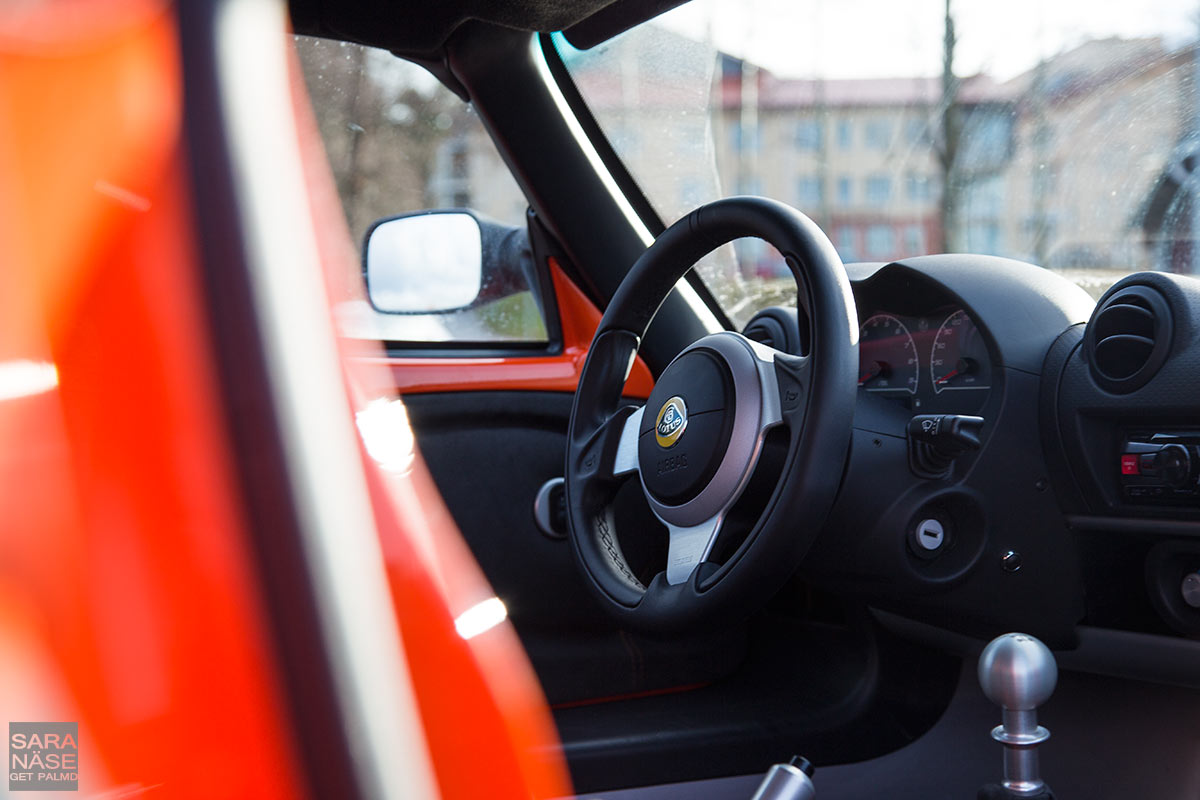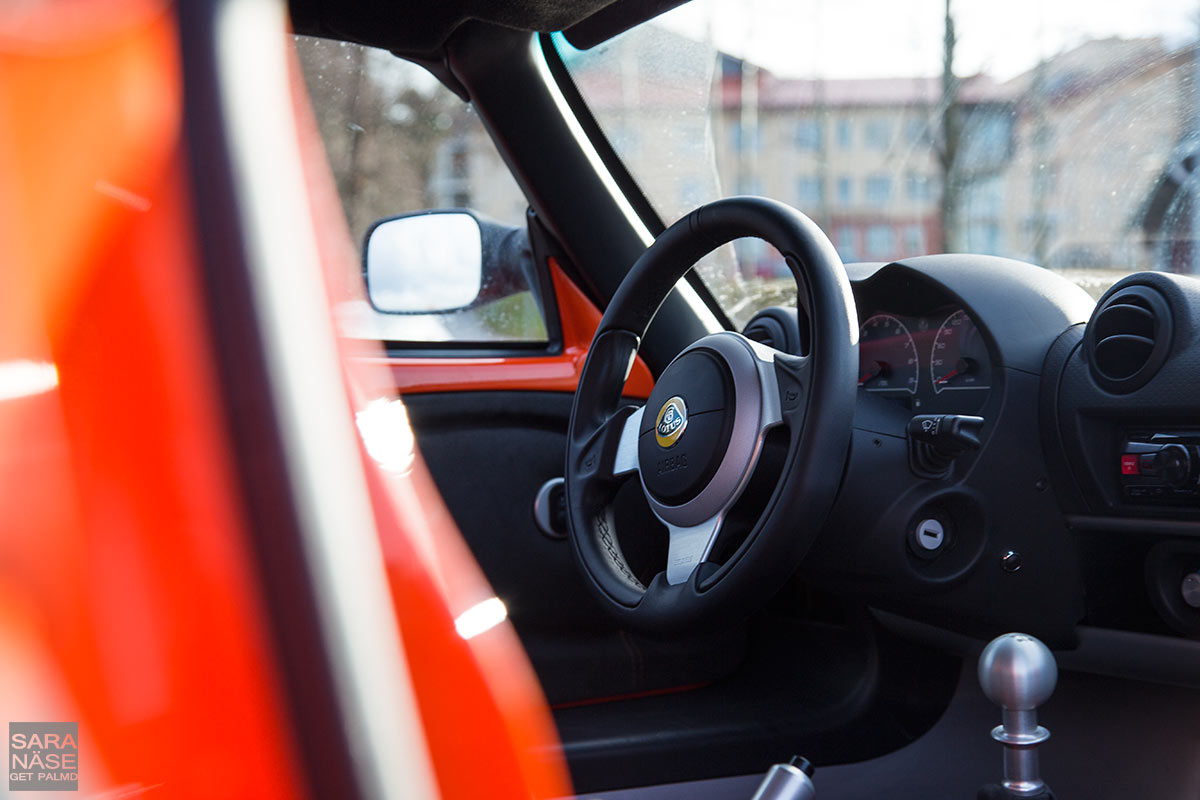 To say it is fun is an underestimate, it is even more than that!
And wherever you go, people will want to talk to you and ask you about the car. You might also like me run into someone who will ask you if they can photograph their Cohiba cigars on your cars engine. Because everyone loves a good V6, right?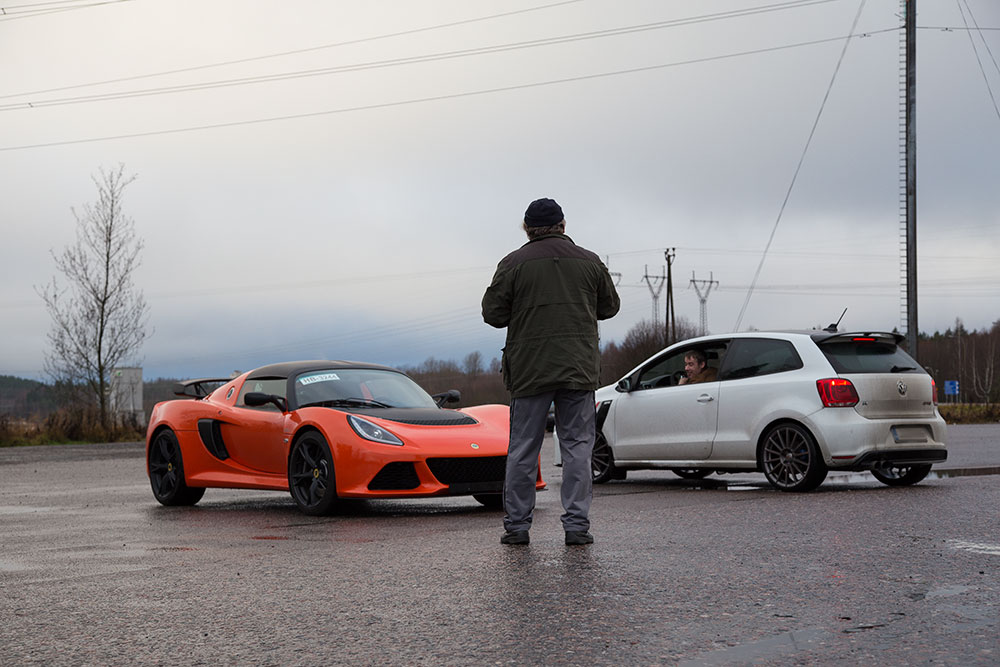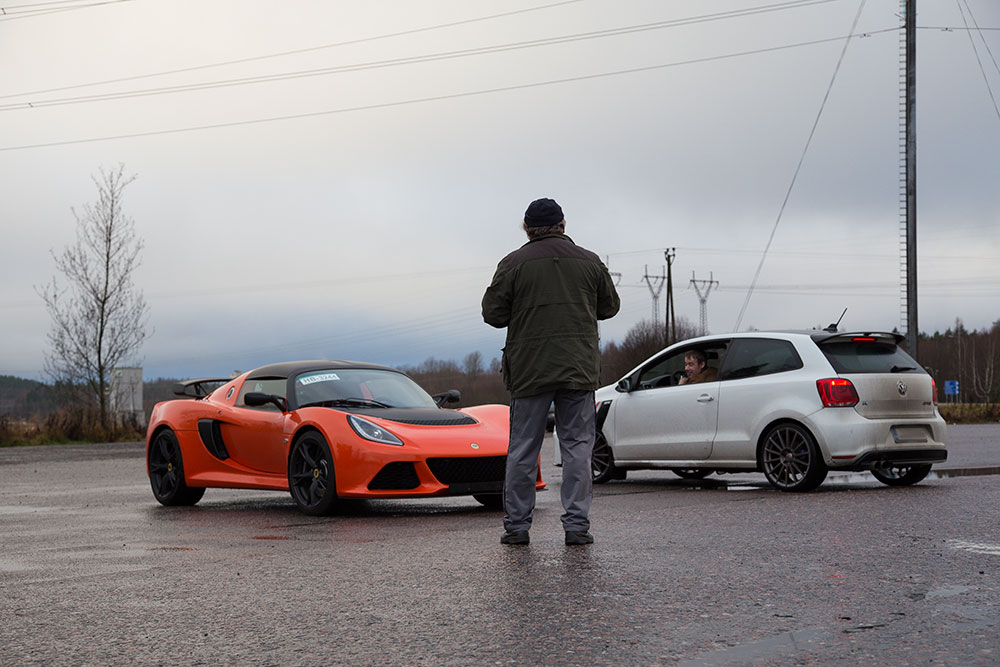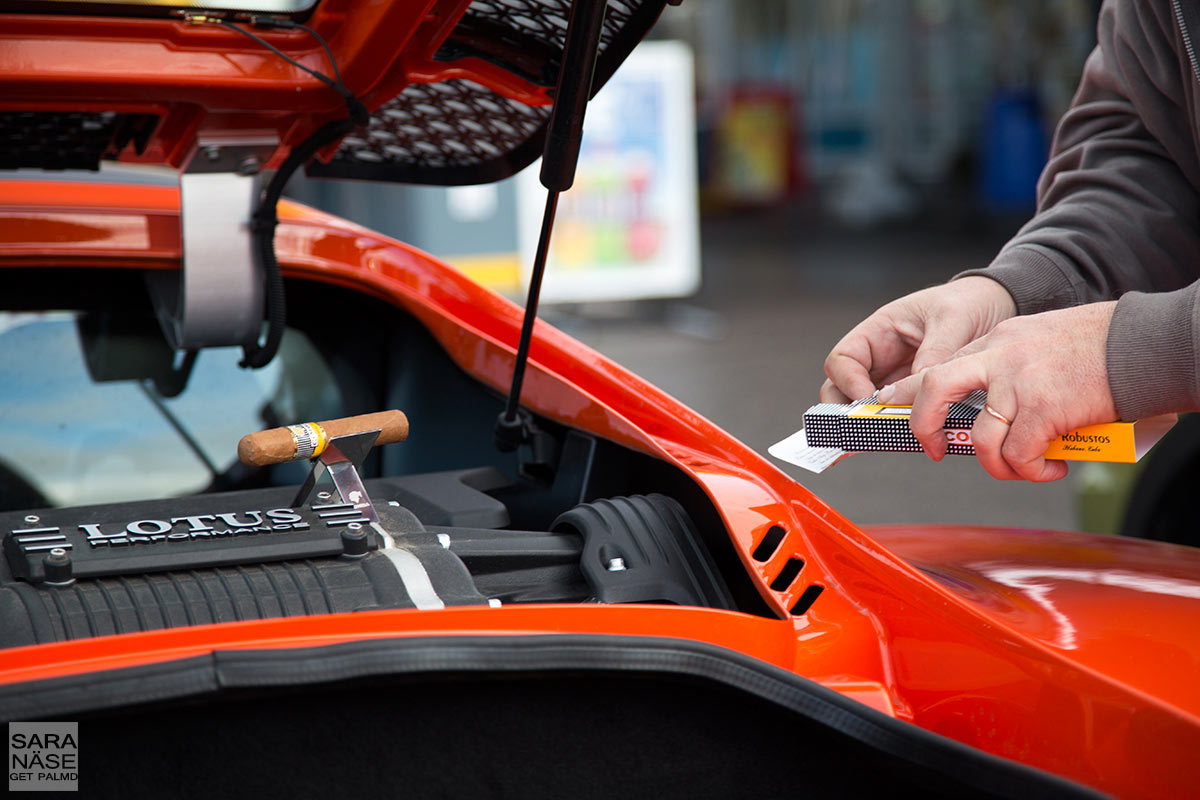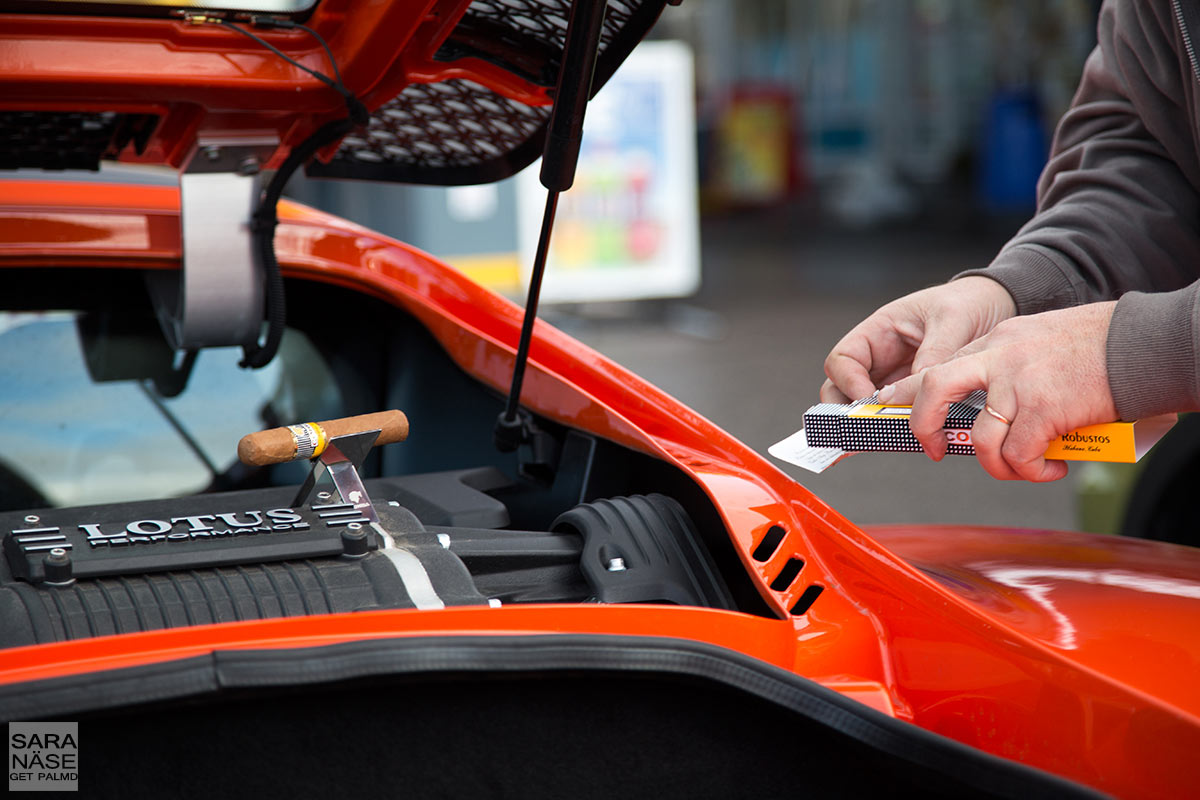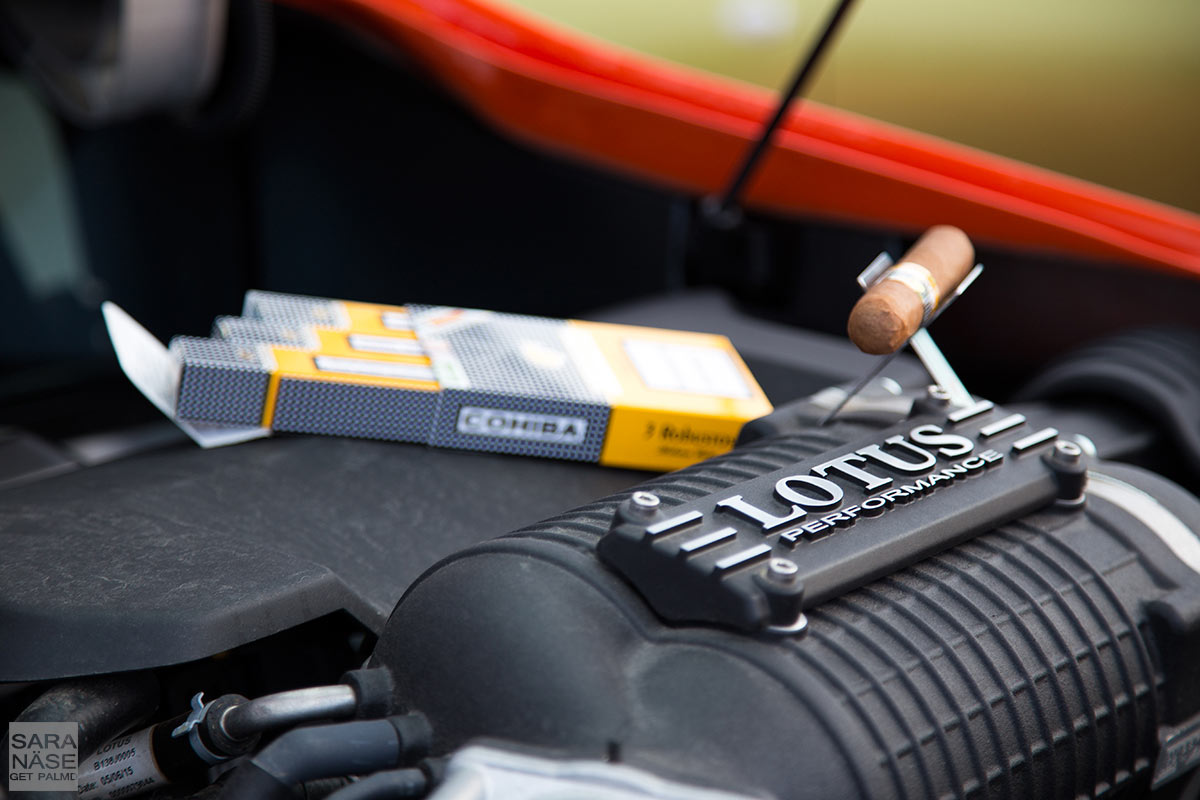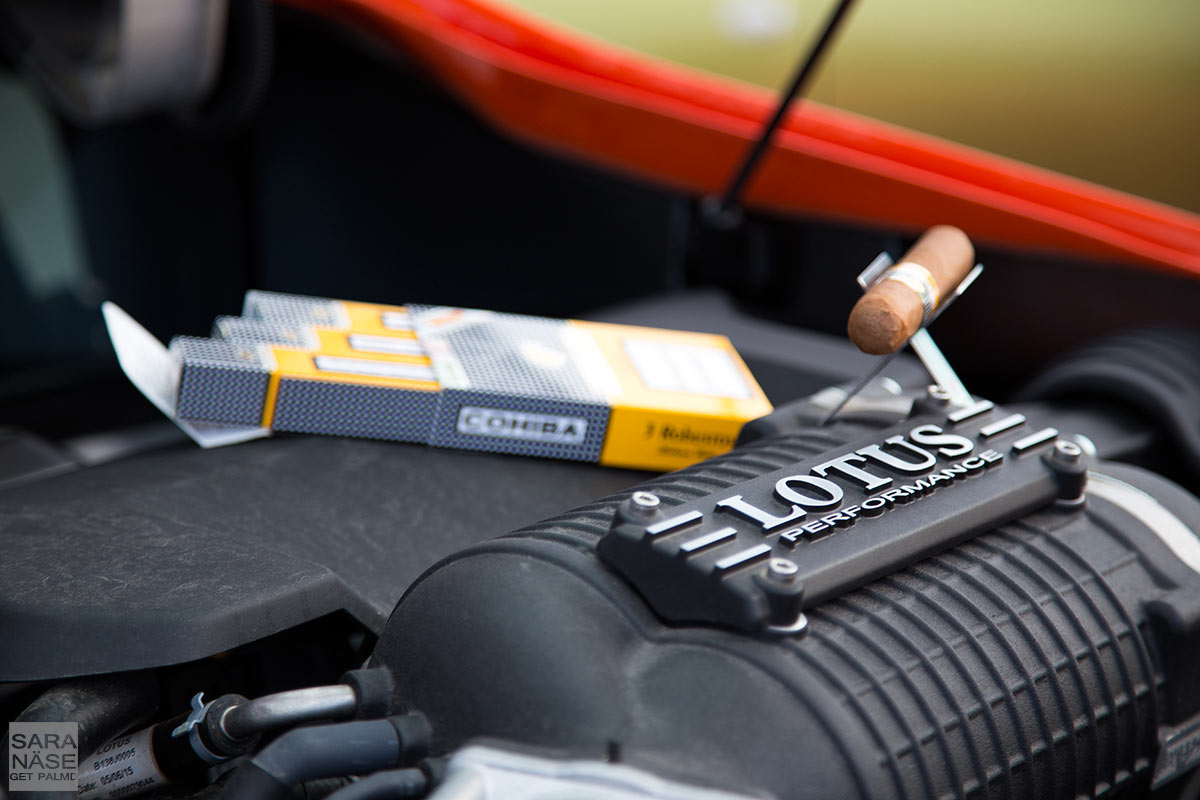 To read more about the Lotus models visit www.lotusfinland.fi or www.lotuscars.com. A video of the Lotus Exige S Club Racer will come soon!