Yesterday morning I left early to Stuttgart to pick up the first road trip car of the year – a racing yellow Porsche 911 (991) GT3. First thing I got when I arrived was a factory tour at Porsche but the photo gallery from the factory tour will follow in a separate post and now I will just show you some first photos of the GT3.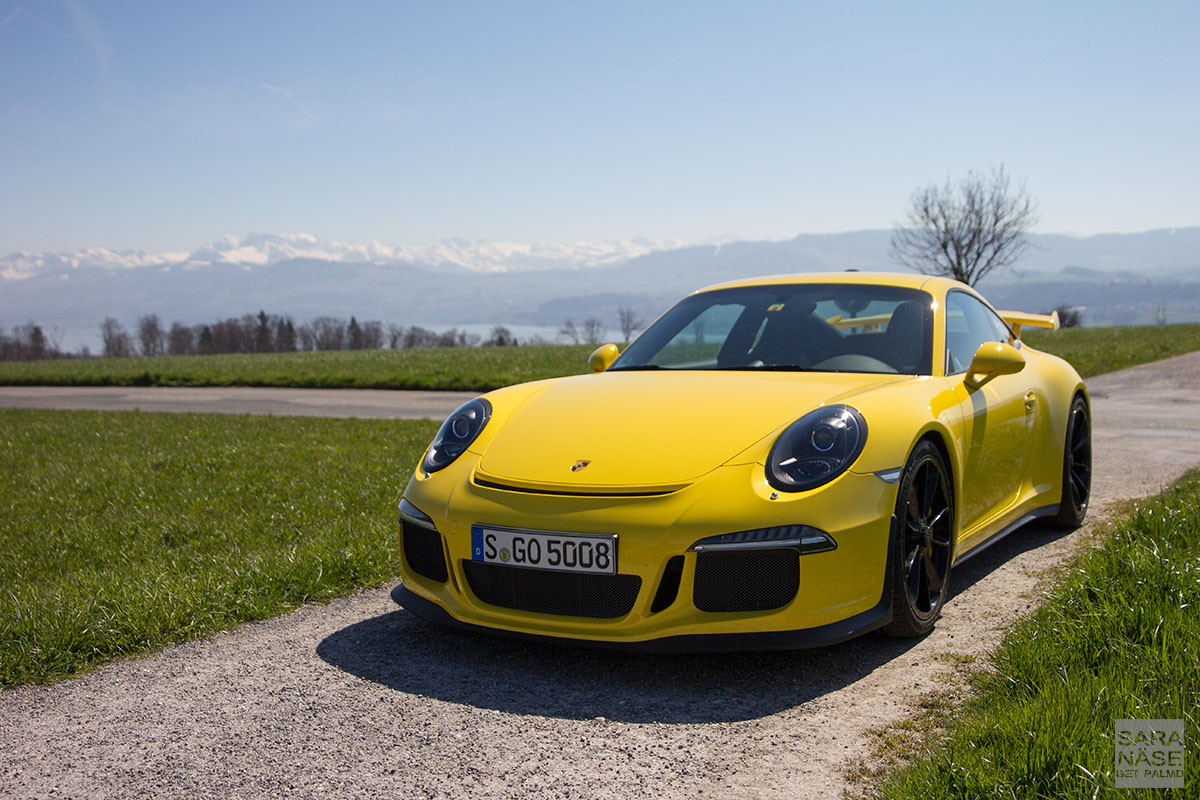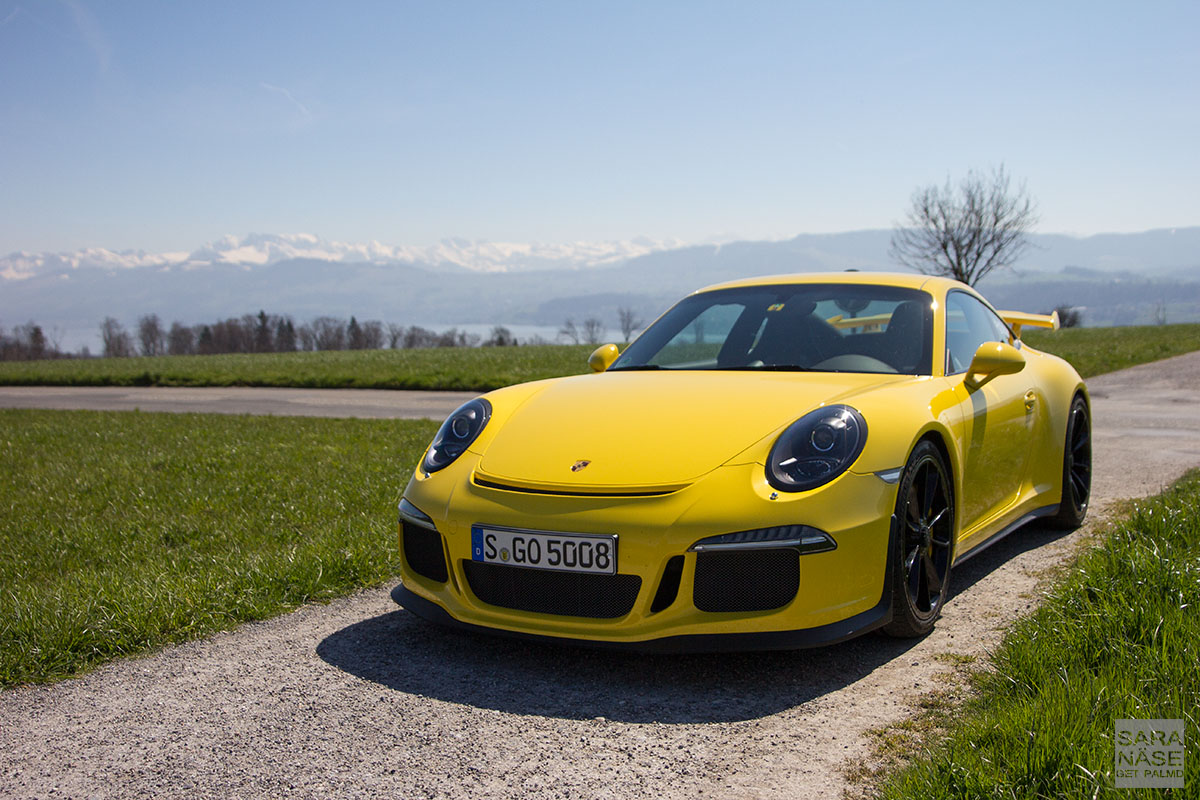 Trying to explain what a Porsche 911 GT3 feels like to drive on the road is when I do not know what to say. I would like to write that it feels like a slightly more comfortable version of a BAC Mono with a passenger seat and a roof, but because very few have driven the Mono, you would not know what I mean. What I mean with that is that the BAC Mono feels like a race car for the road – a pure driving experience where you feel like you drive something wild. The BAC Mono pushes you hard in the seat when you accelerate, it makes your body vibrate in the driver's seat, and it never lets you take a break from those lovely sounds it has to play. That is what the GT3 is like as well. There is a massive difference in performance cars. Some are designed to be very comfortable daily drivers that only flash their real power to you when you make them do it, and the rest of the time anyone could drive them to the grocery store and think they got a pretty normal ride there. Then there are the cars that are more untamed and there will not be a moment when you forget the power that surrounds you because the cars constantly remind you with sounds and shivers. You need to love it to want to listen to it all the time, because it never gets quiet. There is no button that turns down the volume. There is however a button that makes it even more loud because that is what purists want.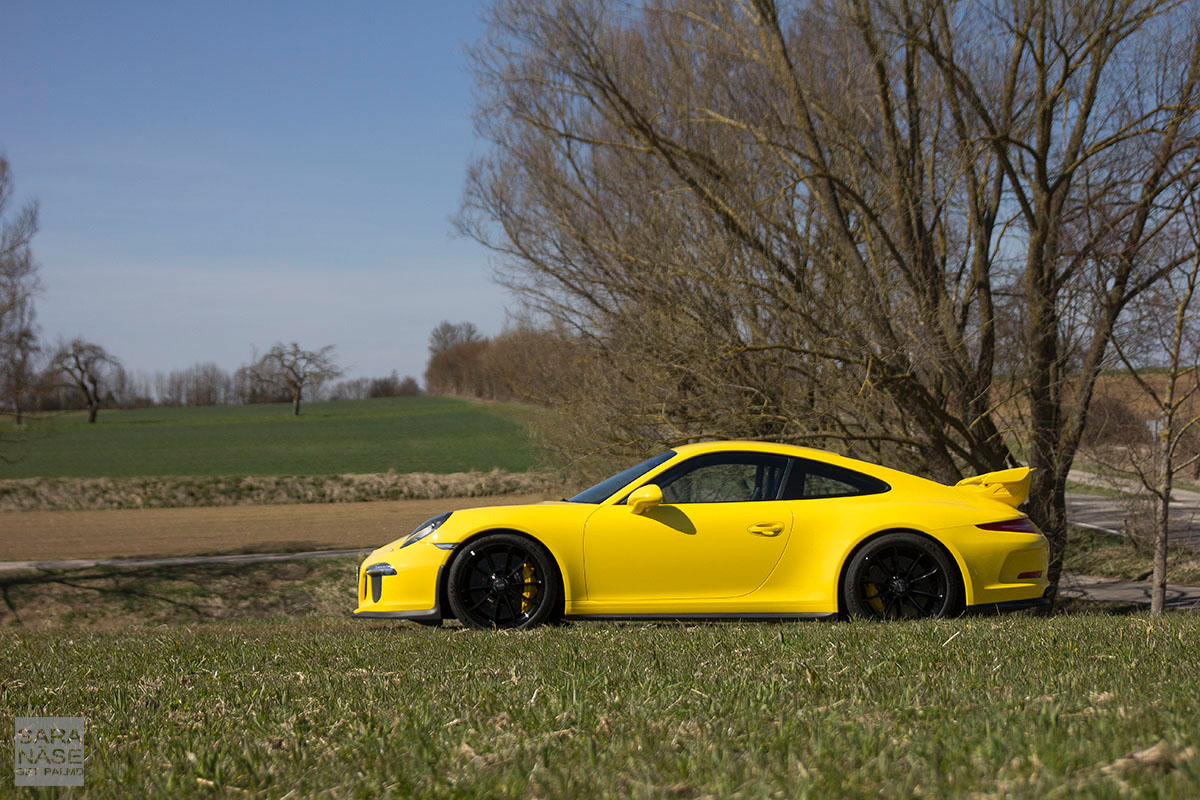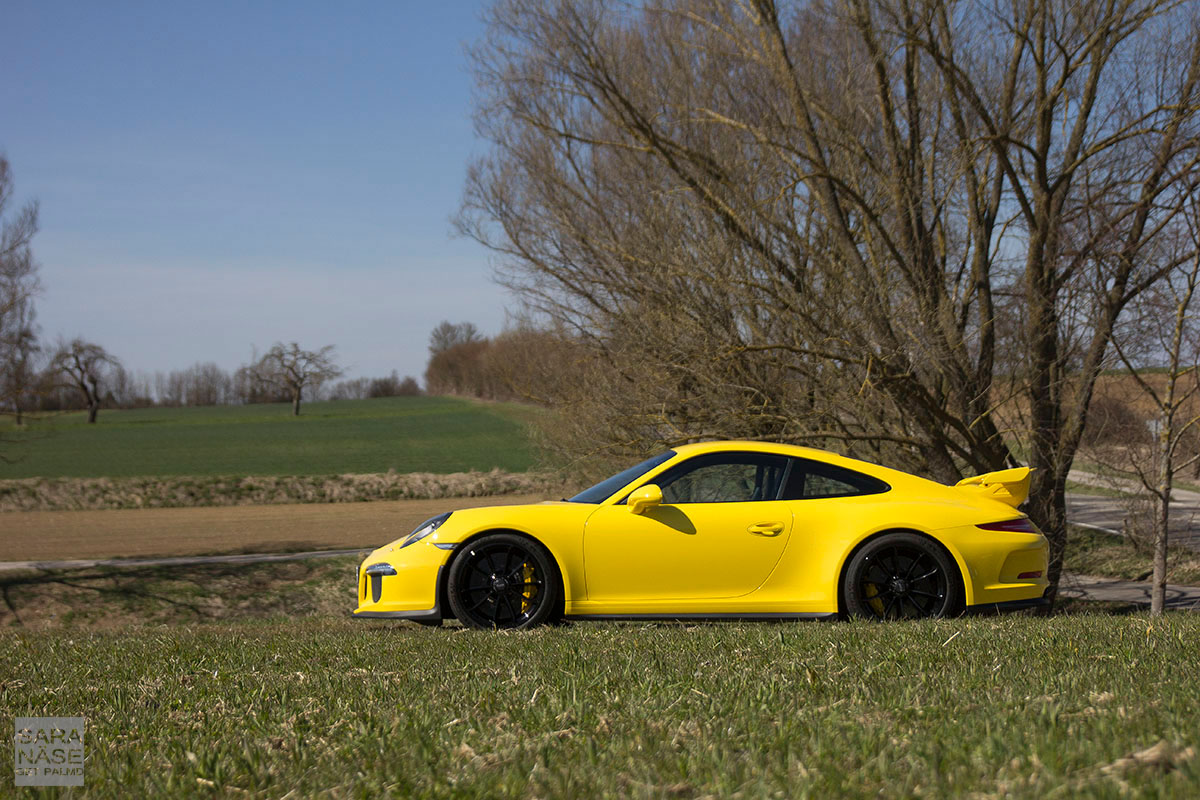 Last year I drove the new Porsche 911 Carrera 4S Cabriolet and 911 Targa 4S. Porsche is known for quality and quality is what you get. If I however had to give my honest opinion about those two cars – they were great to drive, fast to drive, but neither one of them made me feel like I absolutely need to have one. I felt joy of driving and also an enormous respect for Porsche as a brand for being capable of building so good cars, but it was not love. The GT3 is different. If I could pick any Porsche from the current model line I would choose a GT3 – or the GT3RS I have not driven yet, but definitely should try. But the GT3 without the RS already has everything I could possibly hope for in a five star daily driver and I do not even mind the PDK although my personal preference is most of the time manual cars, because the PDK feels good and at these performance numbers it would be hard or nearly impossible to get to those acceleration numbers if you have to shift manually and are not a skilled race driver (but still, manual is a different kind of fun). It is definitely practical and comfortable enough to use wherever you want to go. The fuel consumption for city driving is not great at 18.9L/100km but that is a price I would personally not mind paying for the joy it brings. But it is also a car that you probably never get tired of driving because when you think what other modern car to drive instead that feels almost like it, you might struggle to come up with a better idea. If you like that "race car for the road" feel. I can not think of anything else I have driven so far that feels like a GT3, as said closest to this feeling was with the BAC Mono and that is a massive compliment to the GT3 because the BAC Mono is extreme(ly brilliant).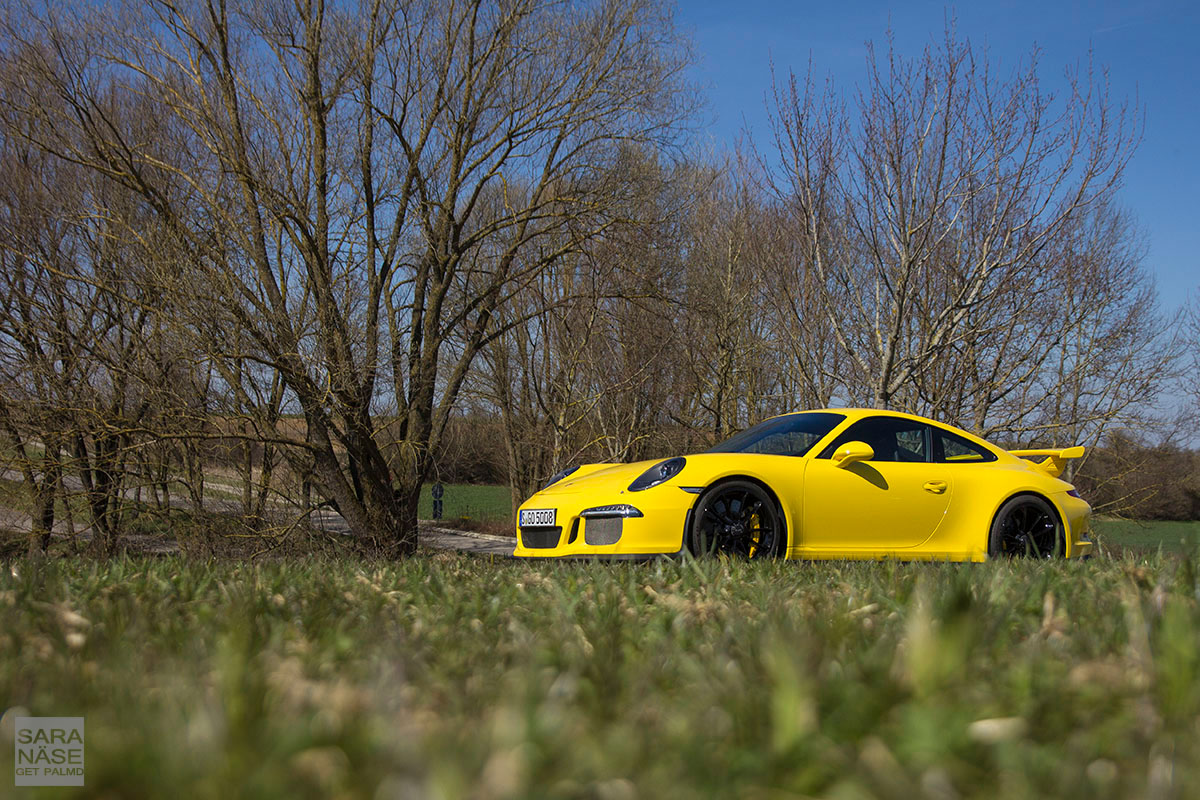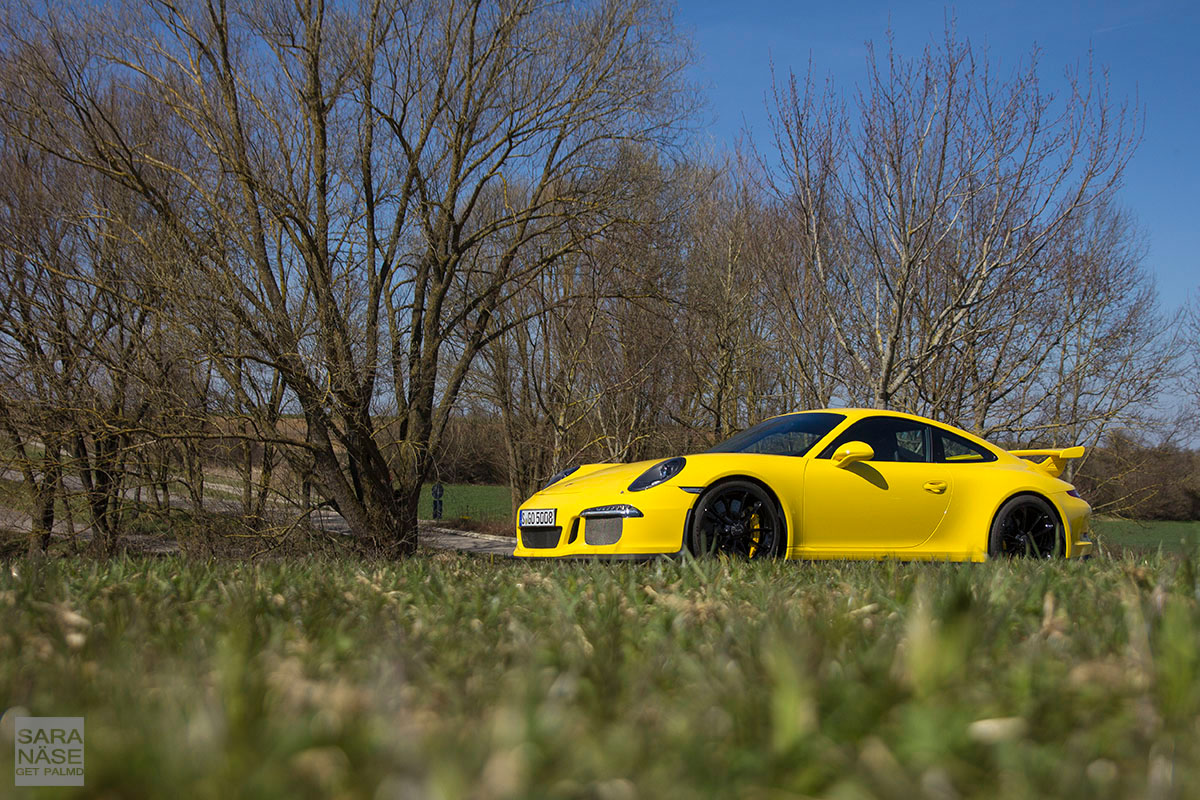 It really is not before now when I have driven the GT3 for two days that I understand the real Porsche DNA. This is the feeling I was hunting with the Targa 4S which was so beautiful in every way but it just lacked that last brutal touch, that feeling of a track ready car for the road rather than a being only a great sports car suitable for almost anyone.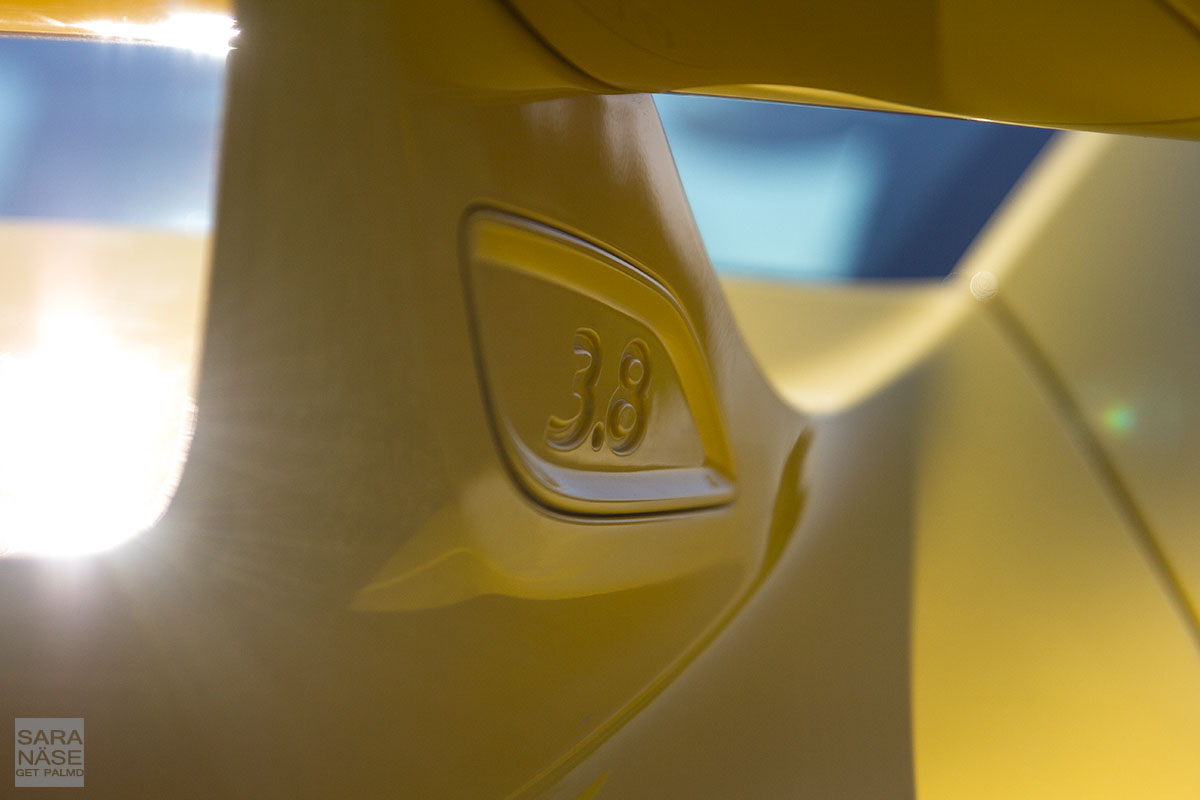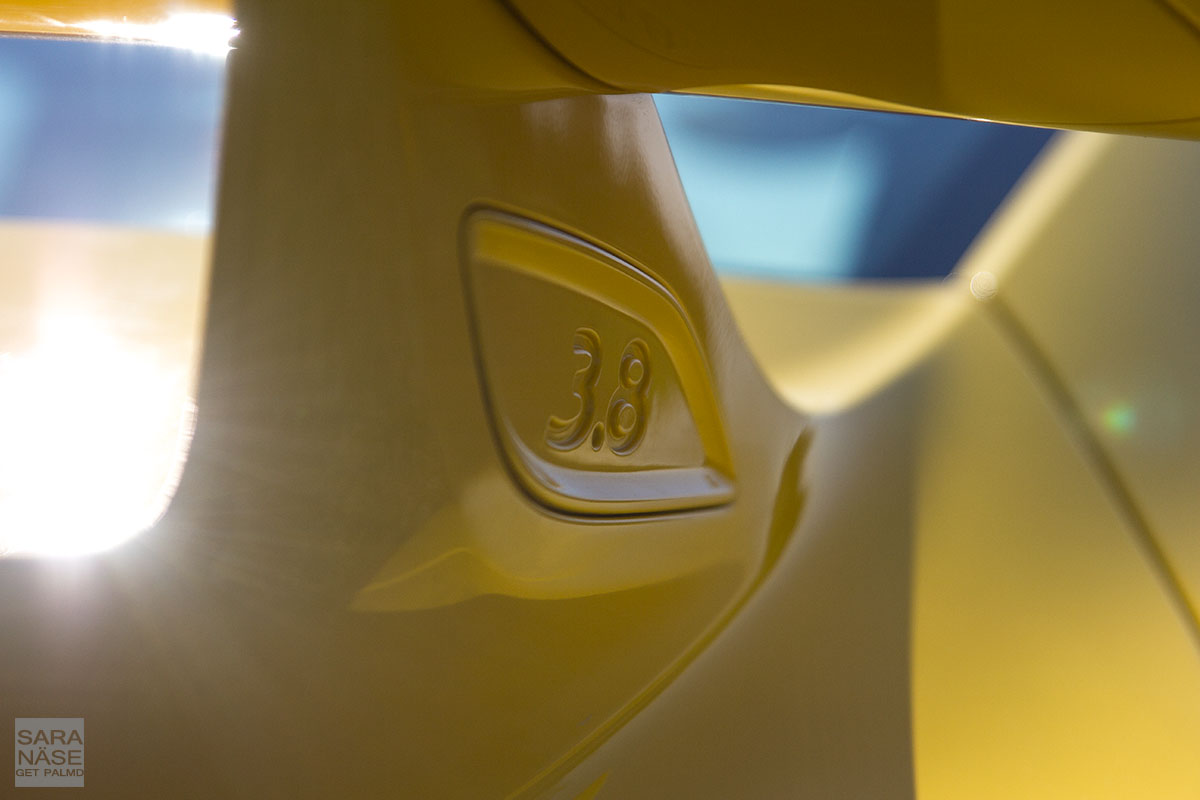 GT3 or GT3RS belongs in the dream garage for sure. And because I smile every time I look at my racing yellow friend for the next two weeks, I would not choose any other colour if I one day would order one. Suits it perfectly. Beautiful trip ahead – can not wait to explore the car more!