A long day started in Zürich from where I had a 235 km drive to Stuttgart with the MINI JCW. They say that Swiss people, when they cross the border to Germany and get on that autobahn, go crazy… Pedal to the metal. Now I also know what it feels like. Now I remember again what freedom feels like… I hate driving in Switzerland (I really do, we have nice landscapes, but I feel like a bird in a cage) so to get on that autobahn and get up to 212 km/h (after that traffic stopped me…)… It felt good. Really good. I need to travel to Germany more often just for this!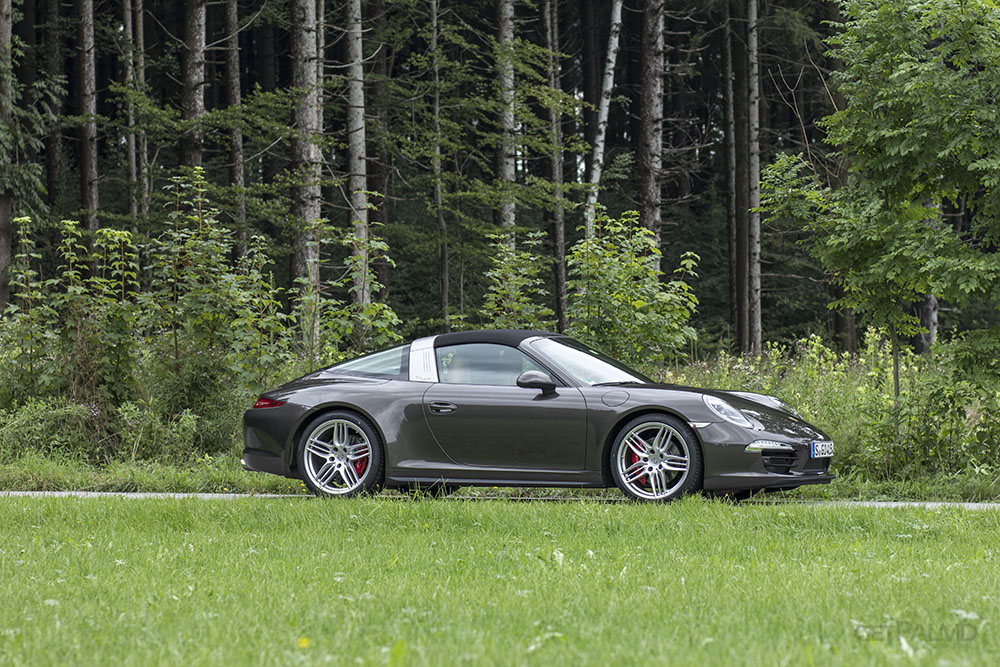 In Stuttgart my new friend was waiting for me. I am going to be honest, I love this colour because brown is just very "Targaish". But when I saw I got a brown car the first thought running through my head was "how the hell am I going to get good photos of it". It is not as easy as it is with a bright coloured car that stands out from almost any background. But nice challenge, have to see what it will look like on the mountain passes!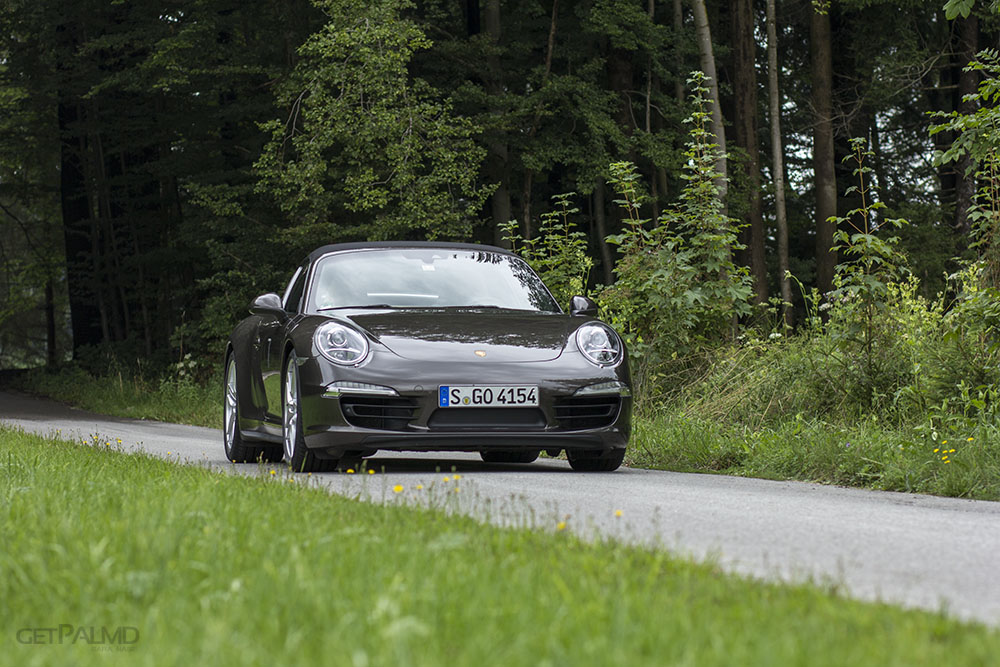 Plan was to drive straight to Grossglockner and after that Grand Hotel Lienz. Plan failed. Too much delay on the highways today and when I arrived close to Grossglockner it was raining. I have been on some great roads today though. When you exit the autobahn and start moving south towards Lienz you have amazing scenery. The Felbertauern Straße going through the Nationalpark Hohe Tauern is great. Maybe more as a driving road than a place to shoot a car on, because I had a hard time finding good places to park the car on (and the weather was bad of course). Huge waterfalls, beautiful tunnels, hairpin corners, long straights, a Porsche to corner in high speed because the handling is so precise that I trust the car 100%, even on wet roads… Perfect day.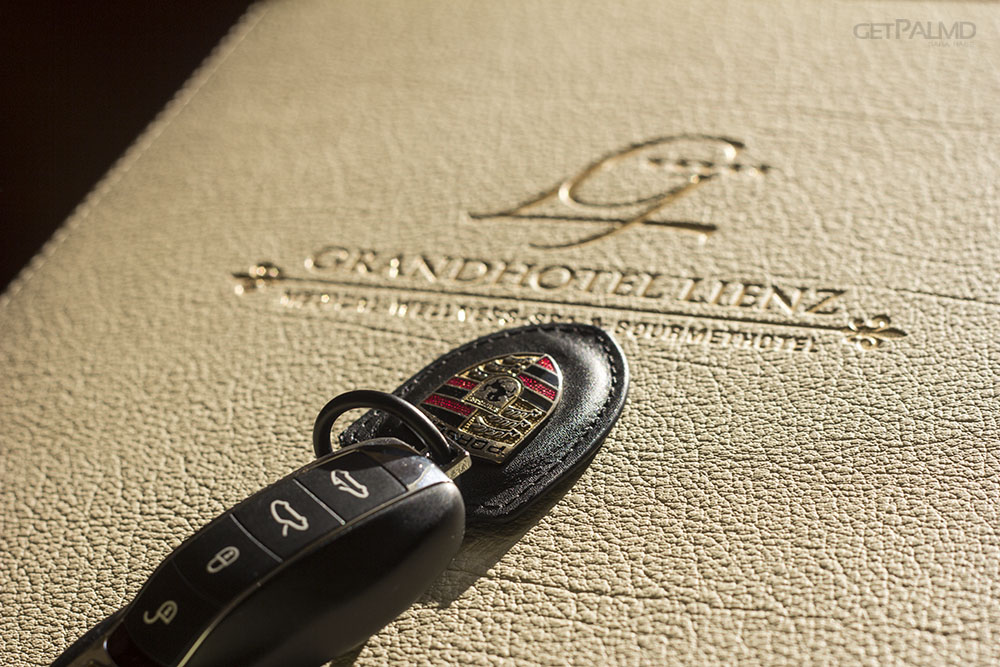 When I arrived in Lienz I checked in to Grand Hotel Lienz. Five star spa hotel – beautiful. Have I been to their spa yet? No… Instead I got the brilliant idea to go wash the car and give it some V-Power. The hotel spa is open in the morning too, Porsche spa was more important…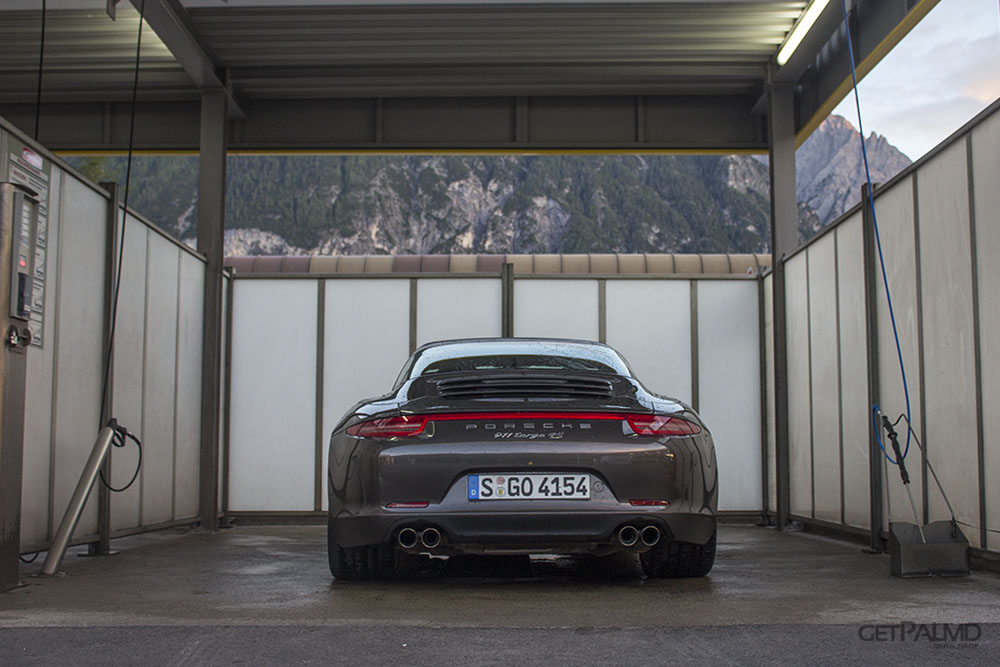 I have spent a lot of hours in two different cars today. But still, after I had washed the Porsche, I wanted to take it out for one last evening drive. Dark roads, long straights. "When the beat drops out" by Marion Roudette on radio, I was singing along. In a fantastic Porsche.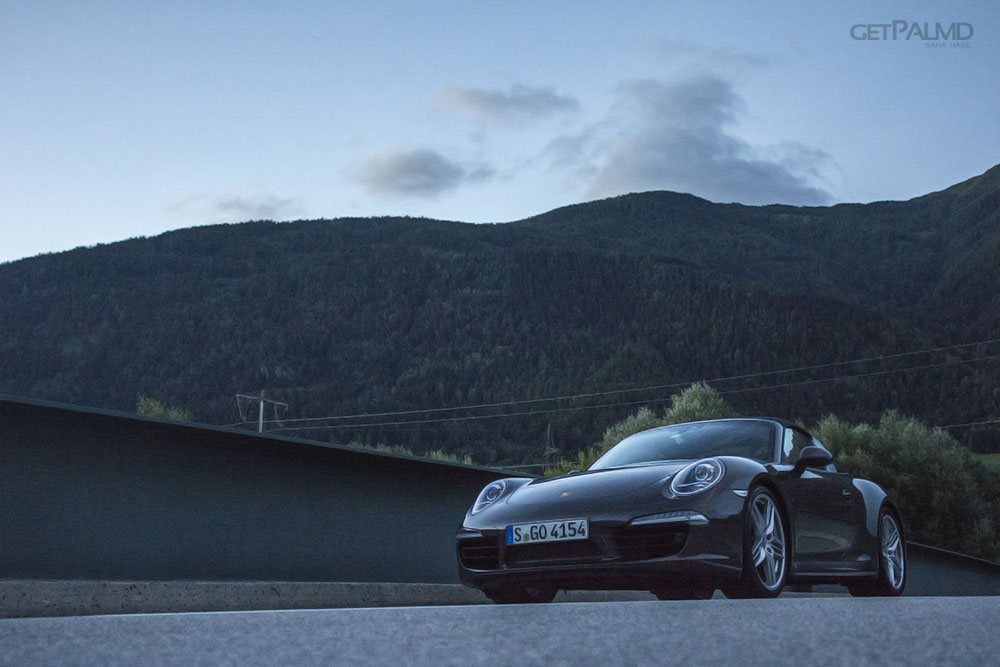 Five days with you is not enough when we should have a lifetime together…