Because I have booked a flight to Zürich on 24th for a job meeting (a meeting is one step closer to actually living there, and if one meeting is not enough to get me there, I fix more meetings…) I thought I would check rental apartments around Zürich. Just to get an idea of prices there, areas etc. Good start – but next to the "Rent" button was also a "Buy" button. Clicked. Can not stop looking now…
I do like the very modern design, same kind of style as I posted in the article "Luxury garages and houses – 10 points to Switzerland". Incredibly beautiful and clean. Often these properties lack a personal touch inside though (at least in the listing photos), with very open spaces and a minimal amount of furniture. I grew up in a home filled with antiques and memories from the family history. A home where the couch should preferably look good (because my mother loves interior design), but more importantly, it should be a place where you want to cuddle up for a movie night with the family. So a home should not be too naked either, it needs to have a personal touch and it has to be cosy.
I also like the style of many older buildings that make them look more like mansions rather than luxurious modern villas. Most of all I like a view over the water (sea or lake). If you have that, it does not really matter what the house looks like… But my mother has taught me something very important in life. No matter how bad it looks in the beginning, you can make it look good. When I was a kid and we went to look for an apartment that looked horrible, I started crying. I told her there is no way we can live there. We moved to that apartment anyway, and my mother transferred it into a beautiful home.
Potential. Potential is enough. I actually think it could be fun to have a house that is a (never-ending) project and not perfect!
But do I need a luxury home to be happy? No. (Do I need a nice garage filled with nice cars to be happy? Most likely.)
But it is damn nice to look at them! Especially because of the lake views. This first property really has a to die for location.
Picturesque Paradise on the Lake Zurich
Asking price 13,500,000 CHF – Approx. 11,044,681€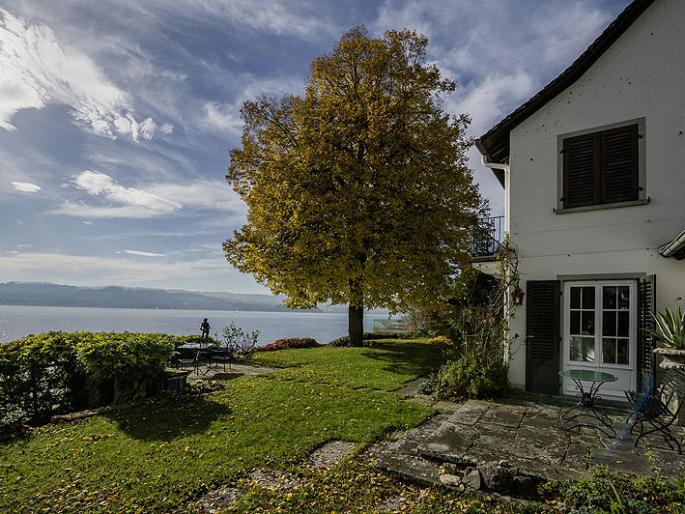 Although I would change the interior of this house (but I love the big windows!), I fell in love with the location. You have your own beach! Somehow it reminds me of the romantic seaside villas you can find in the Finnish archipelago. I like that. And 18 km to Zürich center? I like that too. Not much to like about the price, but you obviously pay for the land lot in this case.
Unique Lakefront Property, Geneve
Price upon request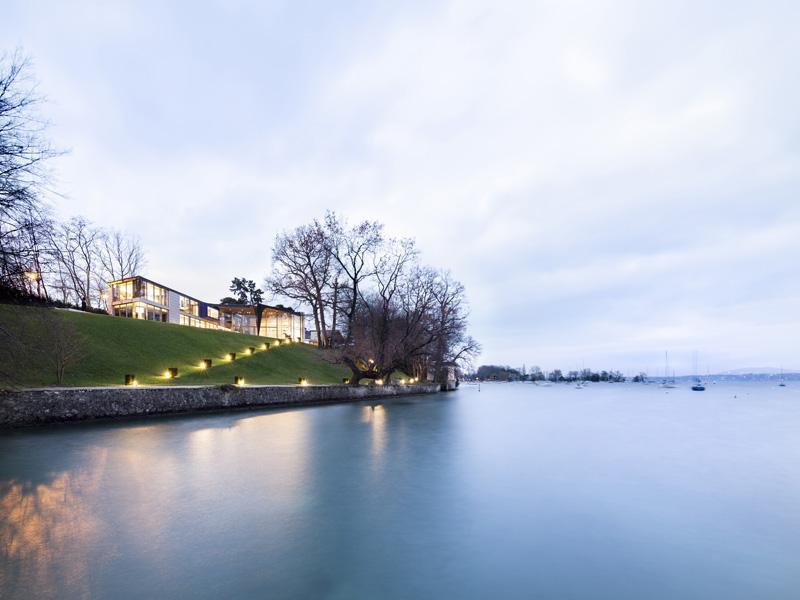 Not loving the interior of this house. It does not look like a home to me, looks… cold? Like a design hotel lobby? But that location – wow.
Avant-garde style villa in Herrliberg, Zürich
Price upon request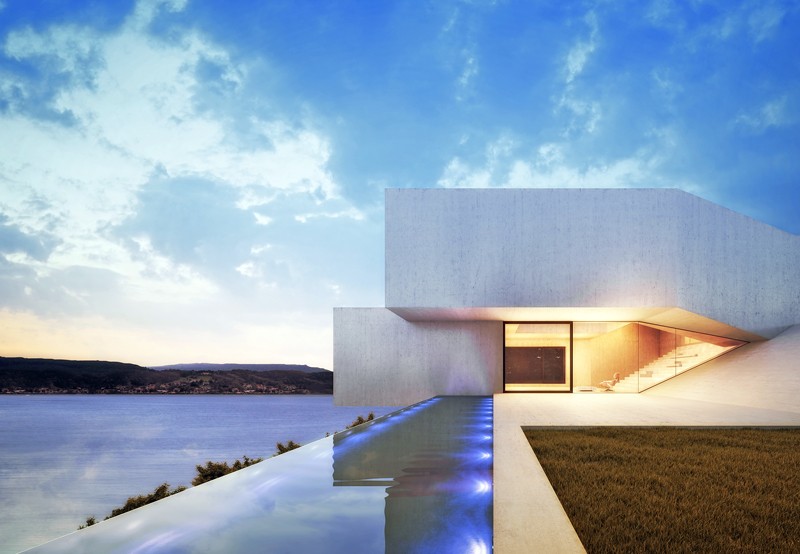 "The avant-garde style villa, designed by the architects Daluz and Gonzalez, is an architectural masterpiece.". Yes it is. It looks too empty inside in the photos of course, but the exterior and the view… Incredible.
And speaking of views. The landscapes that surround Hotel Villa Honegg (close to Lucerne) are hard to beat.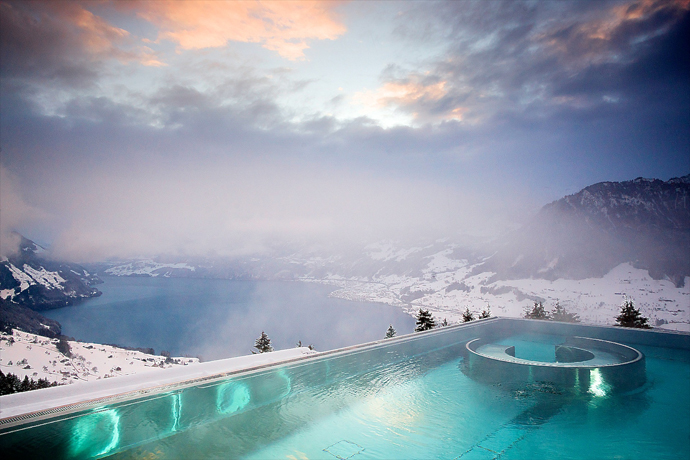 OK. Now I return to the "Rent" button on Home.ch.
First photo is Domus Solis, a property above Lake Lugano.
All photos are from the property listings, please see links.