Last month I picked up a black Alfa Romeo 4C from Motorvillage Zürich for a five day test drive. The car was booked for earlier dates in May but because some mountain passes I expected to be open mid-May were not open yet, I moved the dates a few weeks forward. This was not the smartest move I have done because May was not a great month for the lovers of Swiss mountain passes. There was a lot of snow on some roads even late May like you can see from my photos on Gotthard Pass (this drive was a few days before they had to close Gotthard Pass because of rock slides… wasn't me).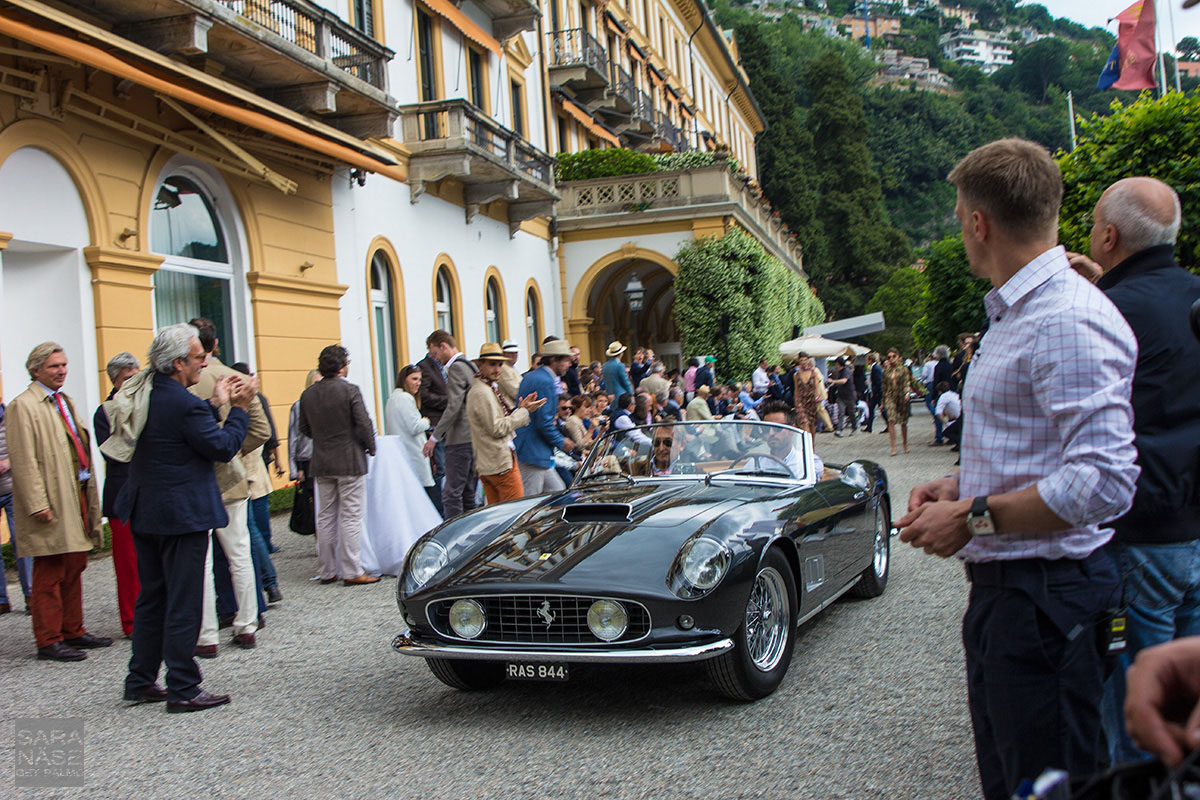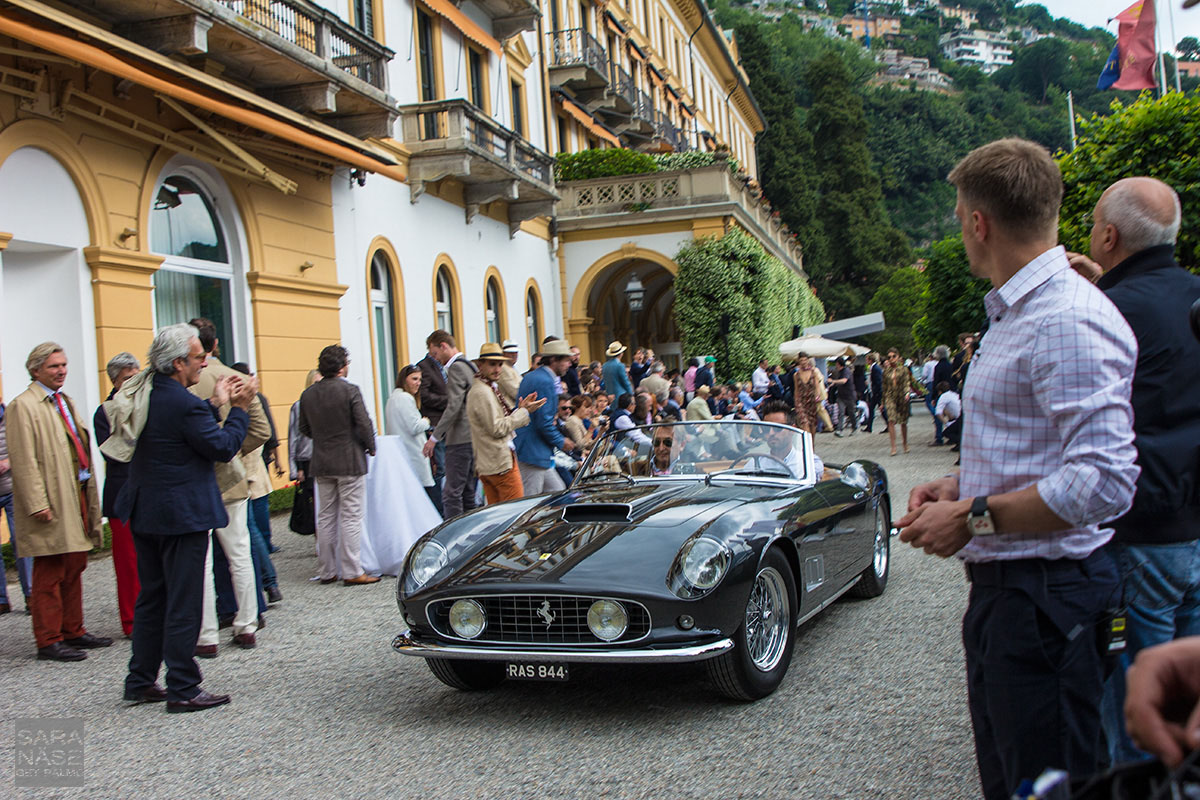 The trip started with a drive down to Concorso d'Eleganza Villa d'Este by Lake Como. Last year I was only there on Sunday but this year I spent the whole Saturday at Villa d'Este and I have to say I prefer Villa d'Este over Villa Erba. For two reasons. First of all, less people means more space to admire the cars. Also dogs are allowed to Villa d'Este, but unfortunately not to Villa Erba. Saturday evening was spent watching the RM Sotheby's Auction at Villa Erba – those cars… Speechless.
First impression of the 4C was very positive. When I called the PR person to confirm pick up time I asked him what the colour of the car is, curious as I was. After telling me the colour he said "but more importantly, it has the sport exhaust". He was so right – forget about the colour anything will do (black looks alright!), it is the sport exhaust you want and need. From a 1.75L 4 cylinder turbocharged engine you might not expect anything special, but keep in mind that many other nice sportscars also have four cylinder engines. Subaru Impreza WRX STI. Mitsubishi Lancer Evo X. Mercedes-Benz CLA45 AMG. Volkswagen Golf R. Audi TTS. BMW Z4. The list can be made even longer!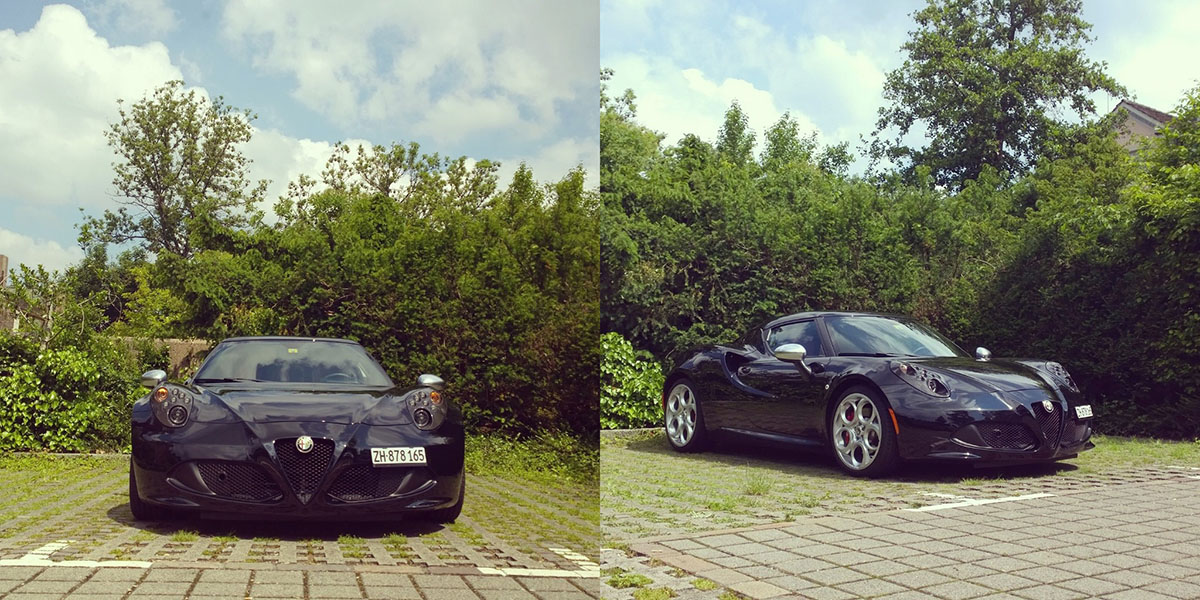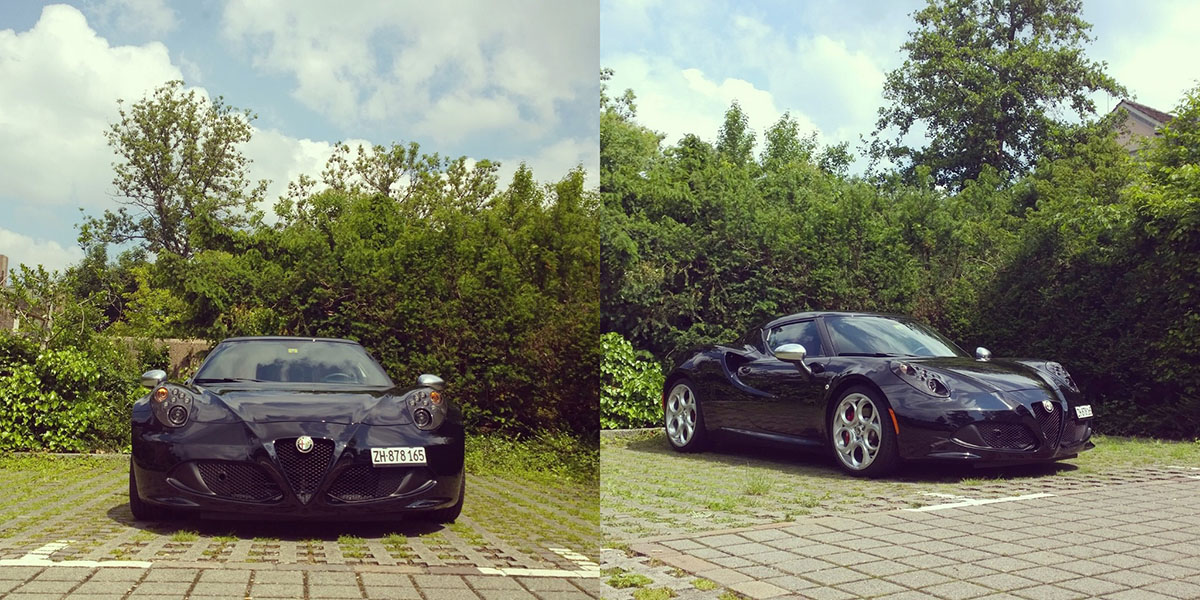 And you know what? My first thought when I heard the 4C was "it sounds like a proper Subaru rally car". That is definitely a compliment coming from me, I adore those turbo sounds… Basically this means the 4C is loud enough for my taste. Some do not like the sound, some say it can be improved with aftermarket exhausts – probably true, but for a stock sport exhaust and for such a small engine I think it deserves some credit for that noise. People will hear it coming and the police will look at it suspiciously.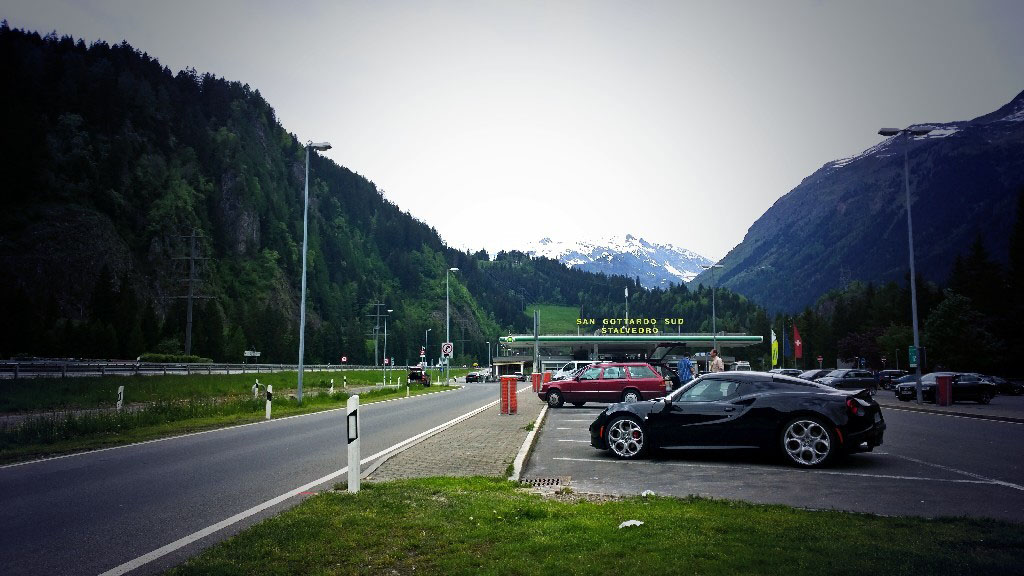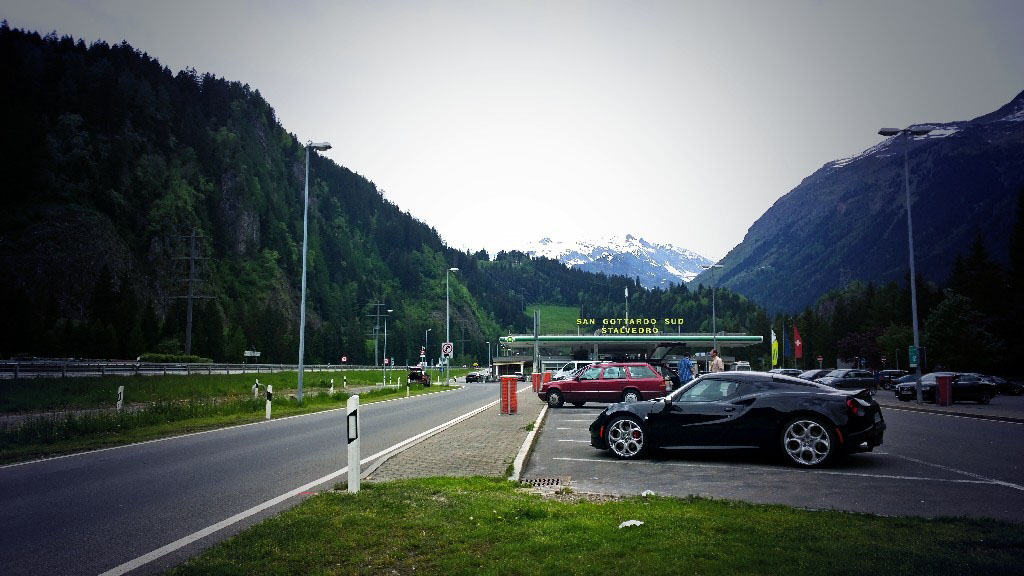 I can think of many of my friends who would have taken the driver's or passenger seat of the 4C with a grimace. They are sports and supercar lovers and drivers, true purists, but for them the 4C would have been way too uncomfortable for daily use. Getting in to this low car is not the easiest (I did it in a dress and that is a no-no…).
"So what do you think of the 4C so far?" would have been the question.
"I could easily daily drive one of these, it is fun" would have been my answer.
They would have looked at me with a concerned look on their face, one of those you give a child after they have said something silly and naive, and you think to yourself "you have so much more left to learn, just wait and see, what you are saying does not make sense".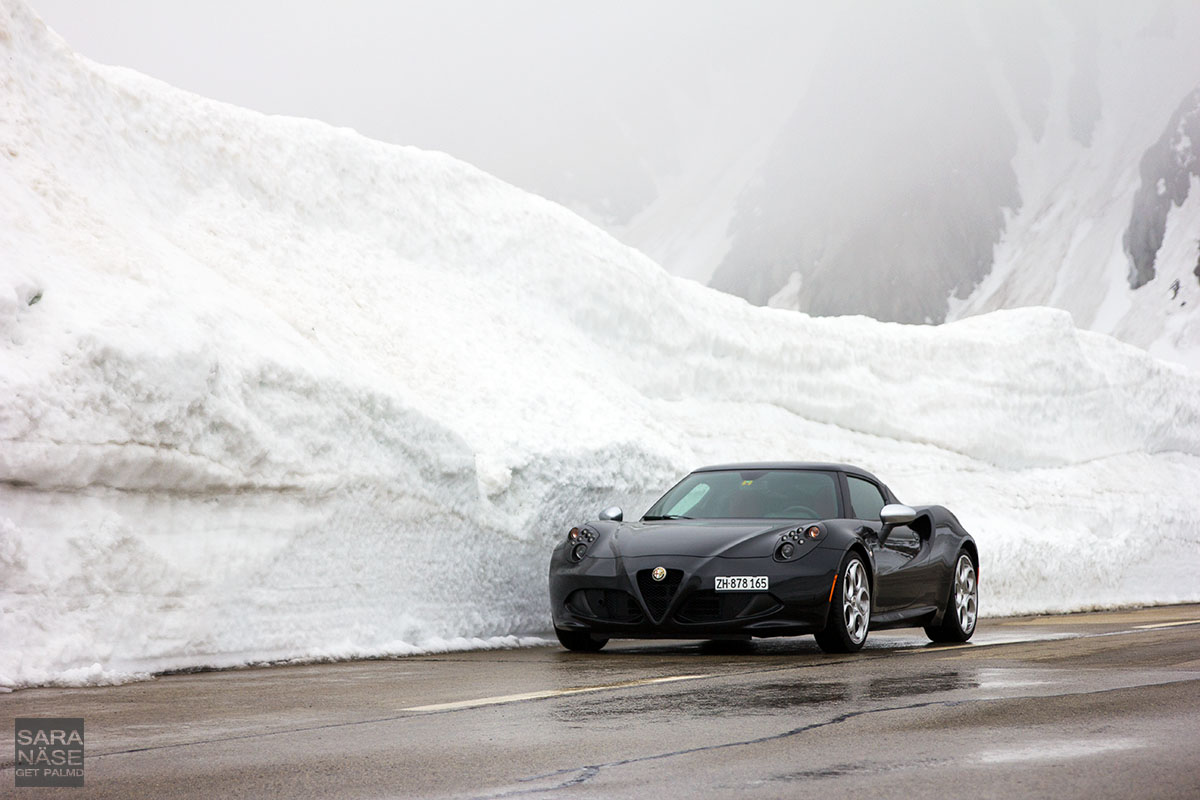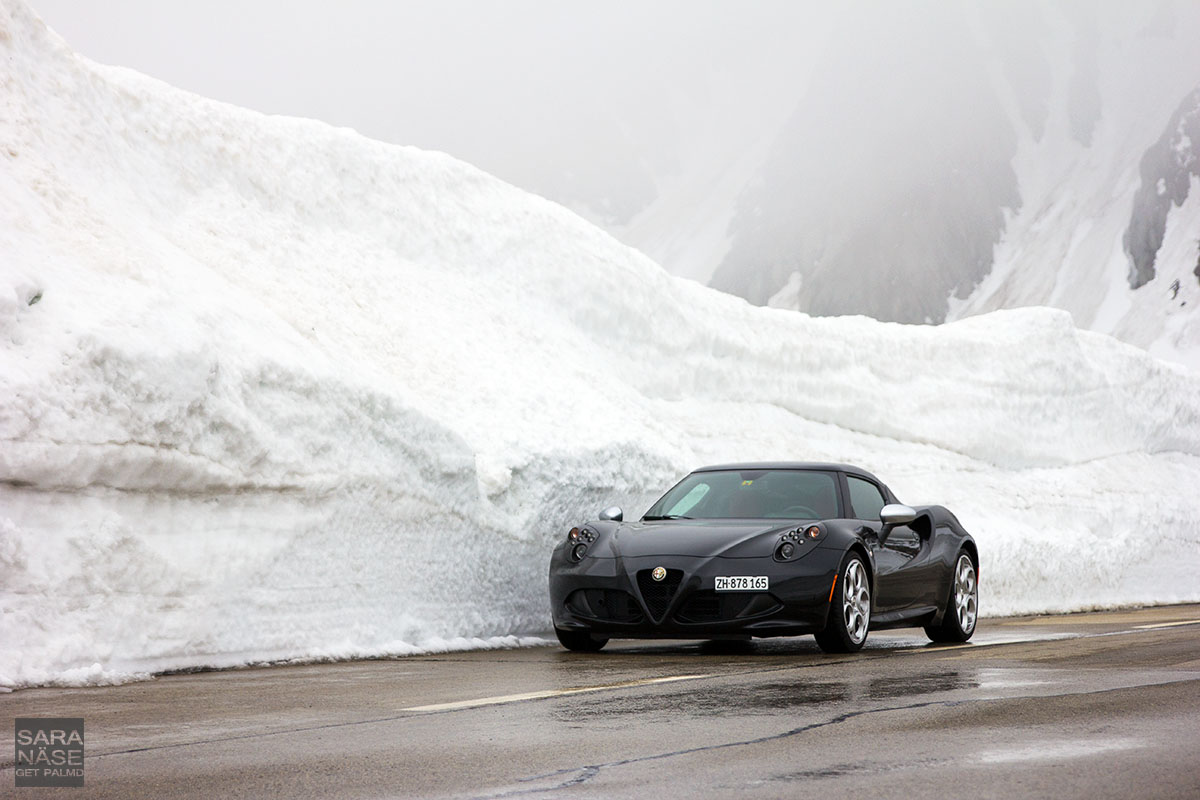 The 4C is definitely not a daily driver to everyone's taste but it is probably clear by now that I am not looking for a comfortable ride in life, I am looking for pure driving pleasure. It does not matter if the back hurts a little, or the radio can not be heard. You could tell me the seats are hard (this 4C had the red leather sport seats), I could tell you they feel that at first but once you drive the car you do not think about the lack of soft padding underneath you.
You could tell me it lacks power-assisted steering and it is quite hard work to manoeuvre this car at low speeds. Completely true, but that is not really a problem because you get used to it after one day. In the end this actually became one of my favourite features of the 4C. What feels like a struggle when you need to park the car in tight spaces will be the greatest reward when you get up to higher speeds on mountain roads, when the steering feels so incredibly precise and responsive.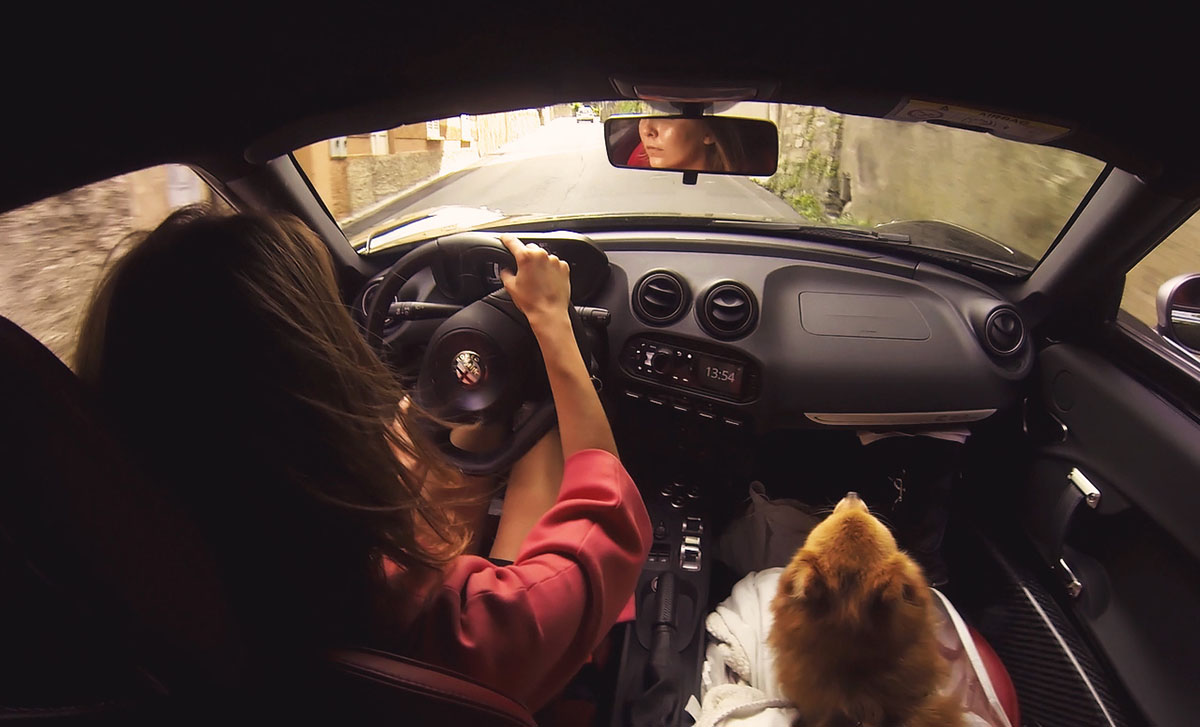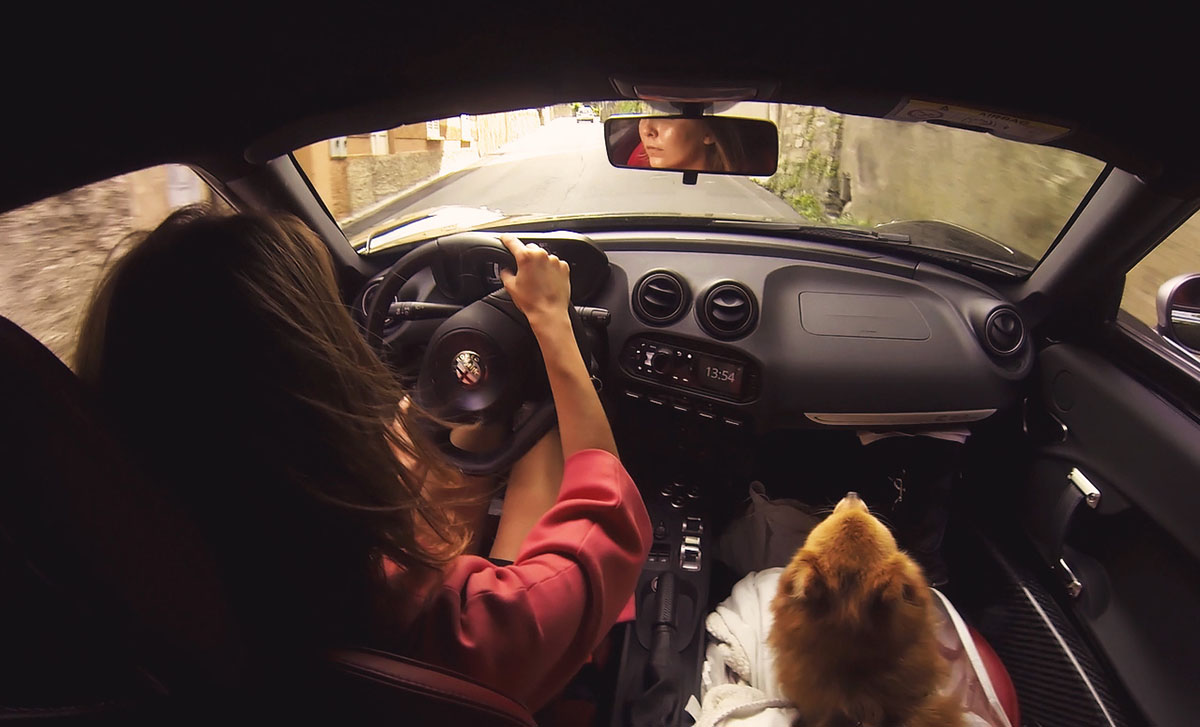 You could tell me it only has a 6-speed TCT dual dry clutch gearbox and it is not good because a purist car like the 4C should be manual. I do agree and would also love to see a manual 4C on the market, however, the transmission is not bad for a sports car in this price class. Of course I can not say it is as sharp or fast as for example the PDK in a 991 GT3 which was a dream also in all-automatic mode, but this is not a very fair comparison to make anyway as the 4C costs half the price of a GT3. What I disliked about the 4C gearbox was that when driving in auto I think it quite often shifted gears too early. On most roads it does not bother but on the mountain roads you definitely want to switch to manual and only use the paddle shifters.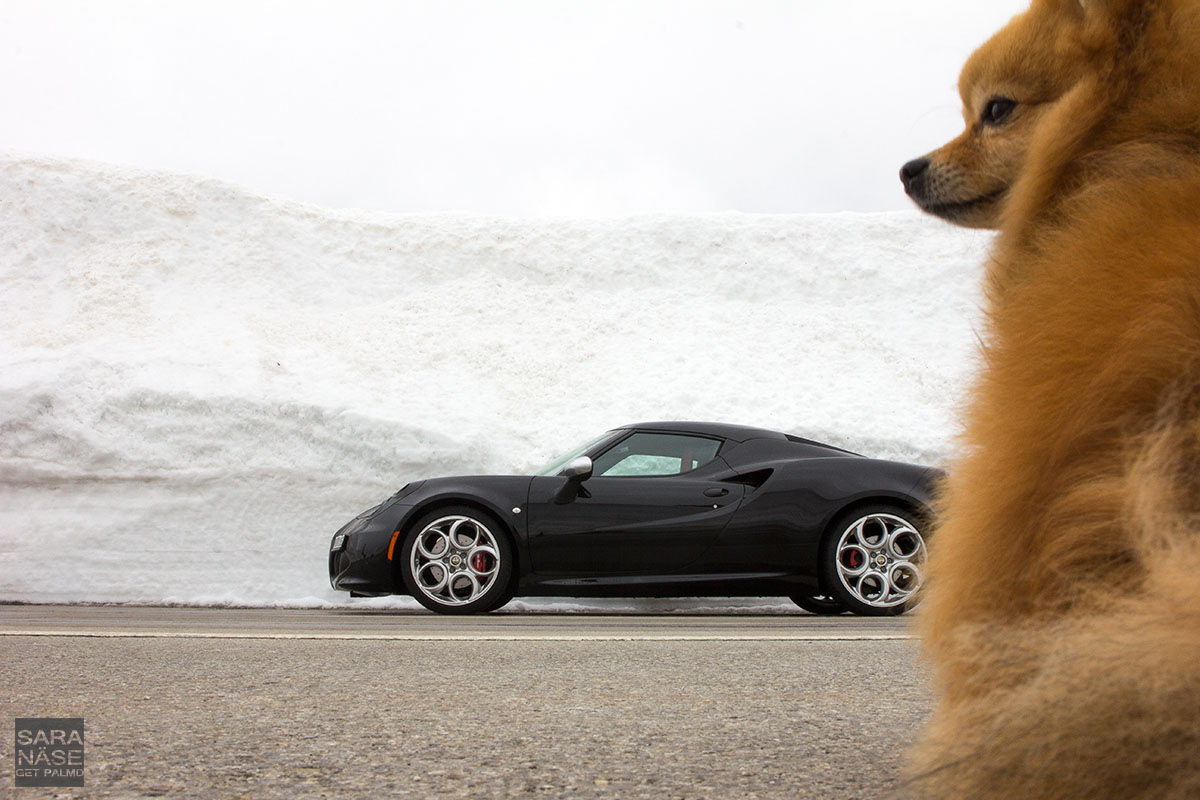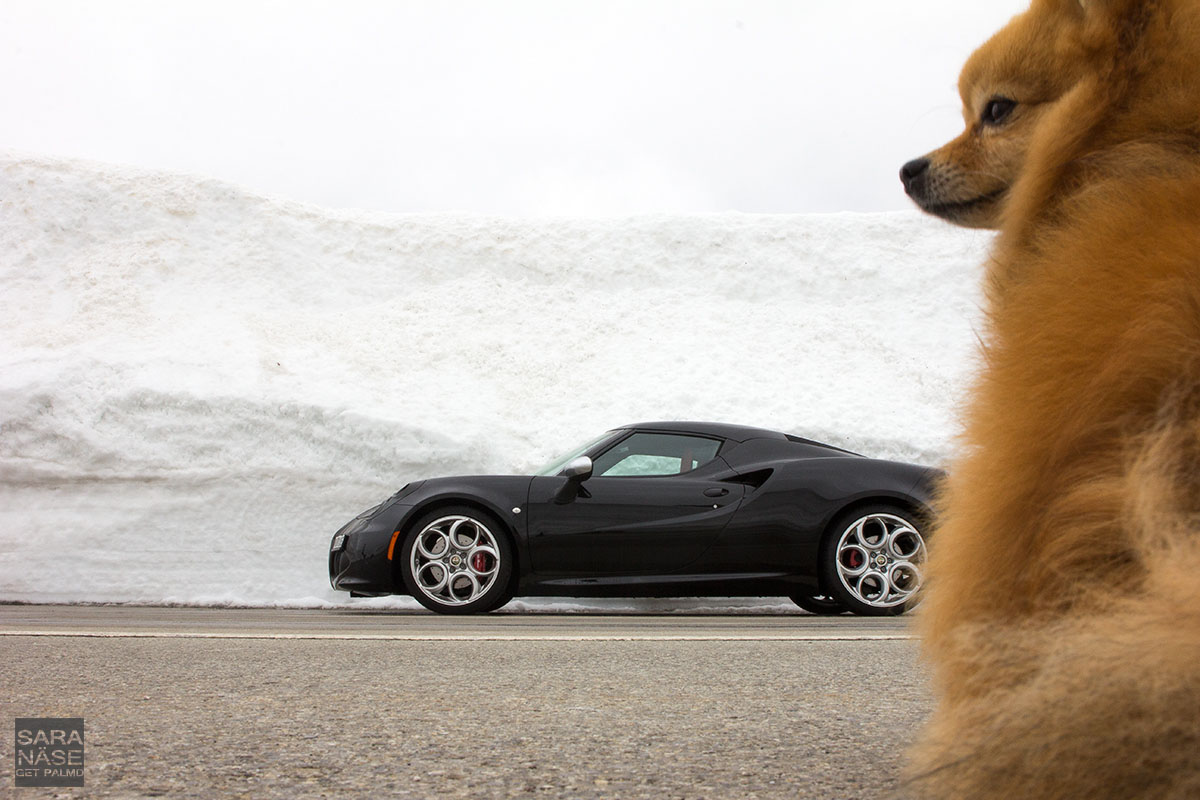 The Alfa Romeo 4C is stunning to look at. Alfa Romeo has done a fantastic job in my personal opinion. With sport exhaust it is also amazing to listen to. Luckily that, since the audio system inside the car felt useless. It is not that often I try to listen to radio while driving but on the highway down to Italy I was giving it a try. Tried once but that was also the last time. Instead I did the whole journey listening to an Italian 4 cylinder engine making the sweet "whoosh" turbo sounds that you really can not complain about. Better than any radio channel for sure.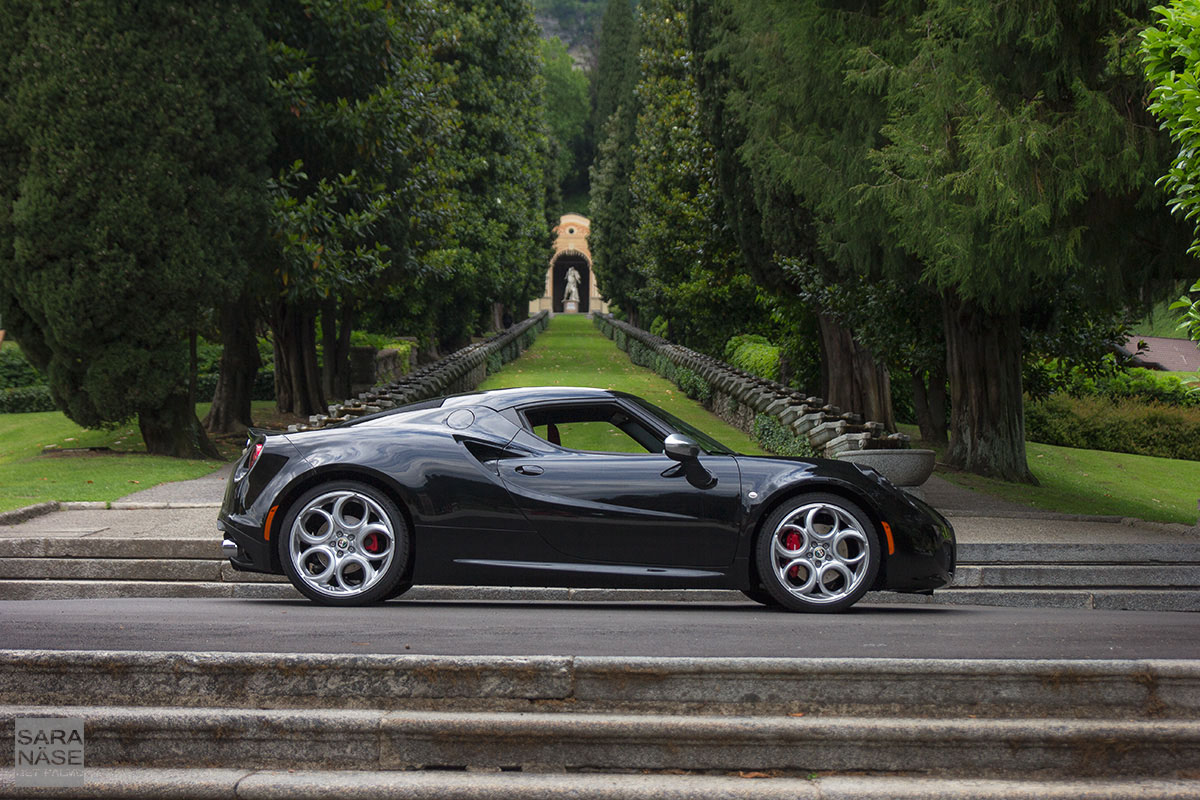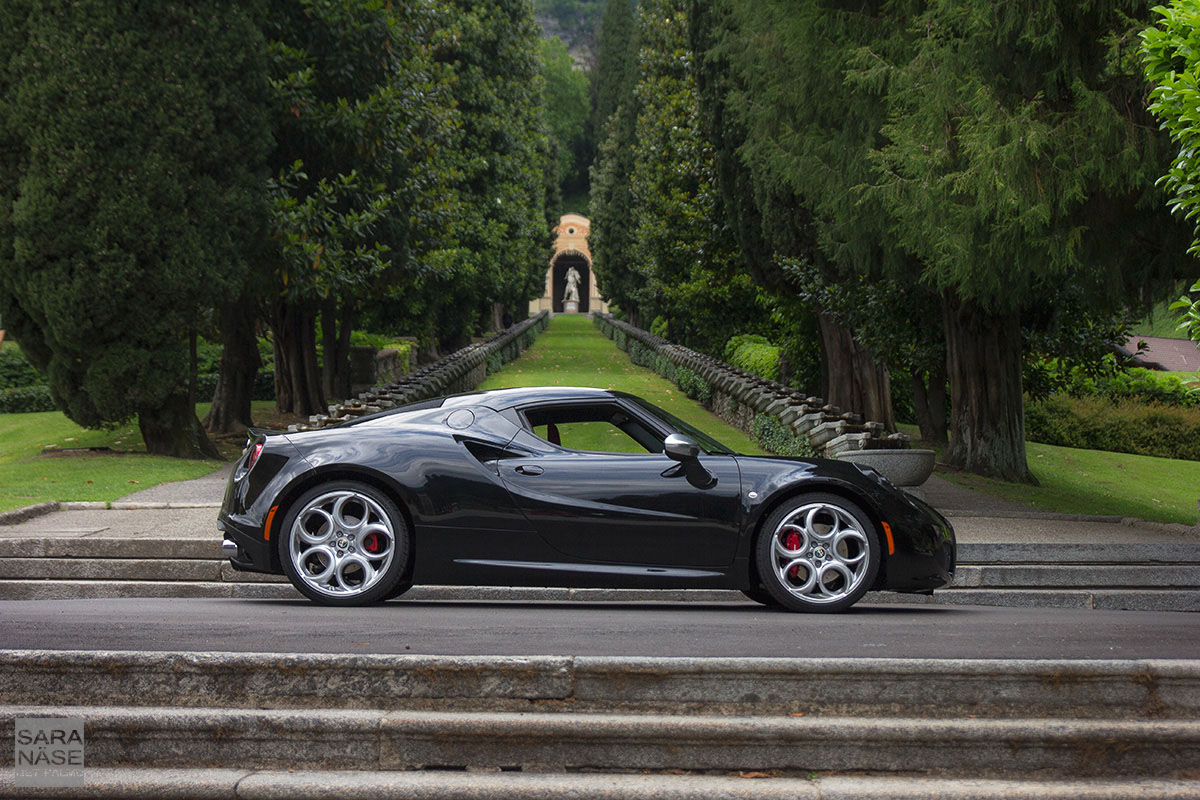 Thanks to a good fuel consumption the 4C becomes a pretty inexpensive car to daily drive (although no 95 octane fuel should be used, only 98 or higher). With the first 40L tank of fuel I drove more than 500 km of mixed driving (city traffic, highway and mountain roads – about 300 km of this 500 km was highway driving at +- 120 km/h) before I stopped at a fuel station to fill it up with 33L. So with my calculations we got to a combined fuel consumption of about 6.6L per 100 km and that is good for a car that provides a fun driving experience.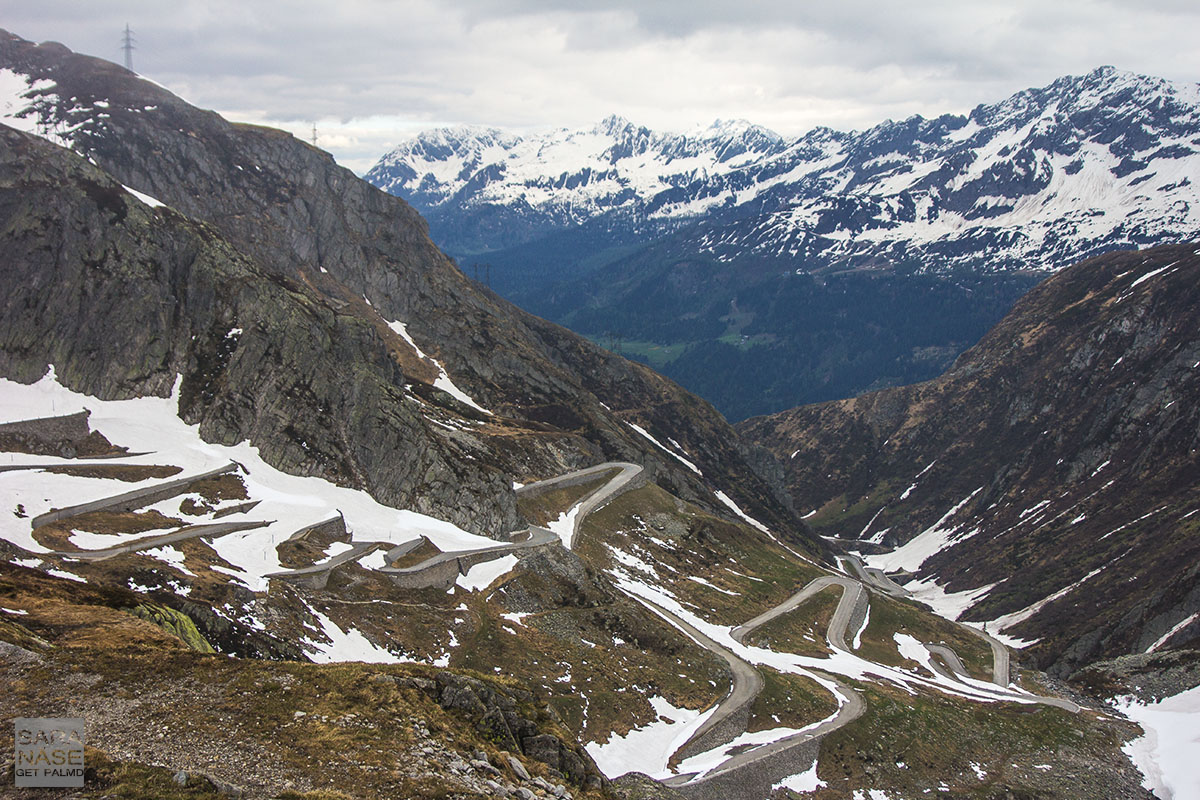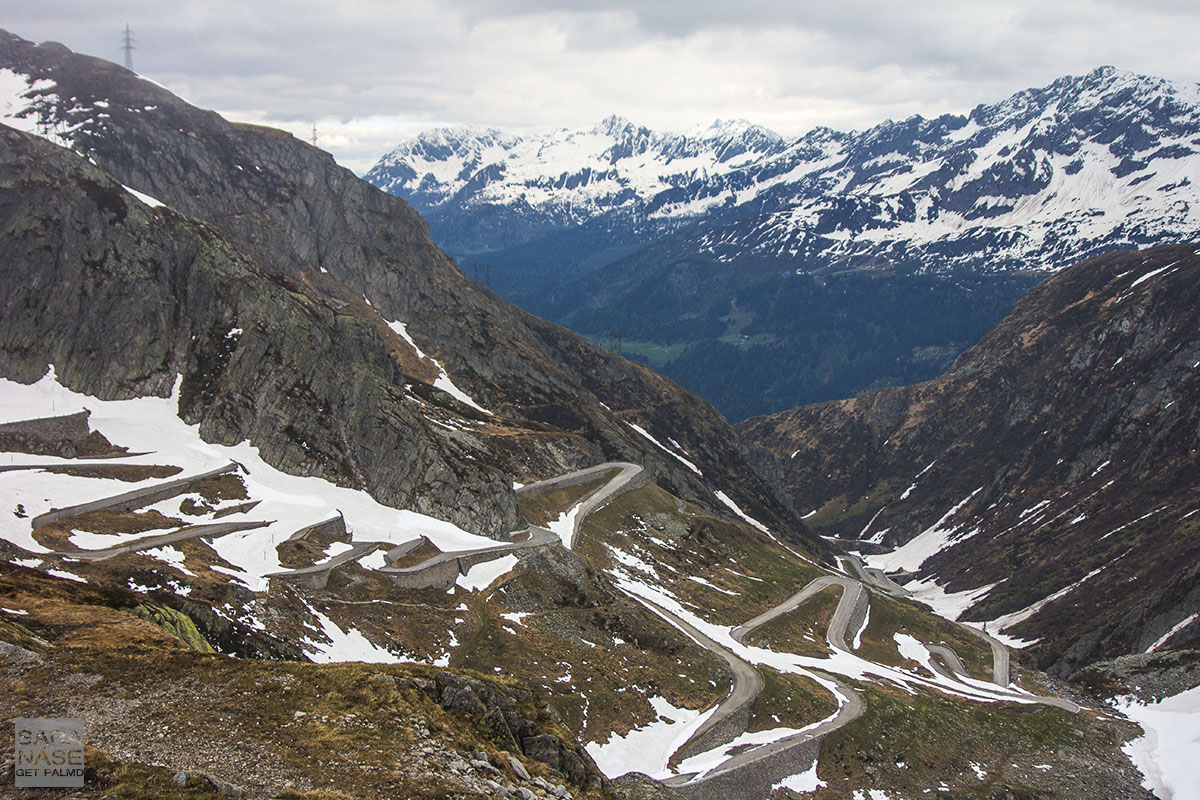 Perfect it is not. It has only one small luggage space behind the rear mounted engine and this becomes very hot after the engine has heated it up. Unlike some other two seater sports cars the 4C also does not have any space behind the seats to squeeze in any extra bags. The interior quality is not top notch, the car I tested only had about 20K km on the clock but the interior already showed signs of wear, both leather seats as well as scratches on the interior carbon fiber panels. Radio could be removed to save even more weight, if you have sport exhaust you will not need it. There are nearly no storage solutions inside the car. The glovebox is just a leather pouch big enough for papers and the center console does have two cup holders but that is about it.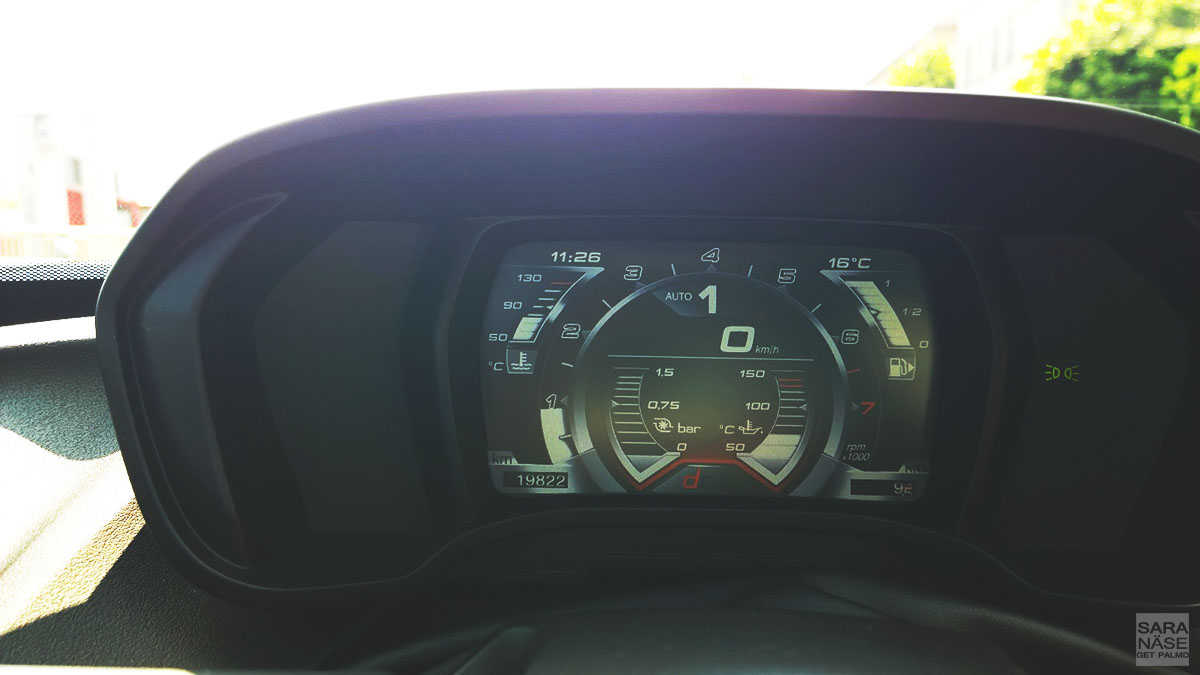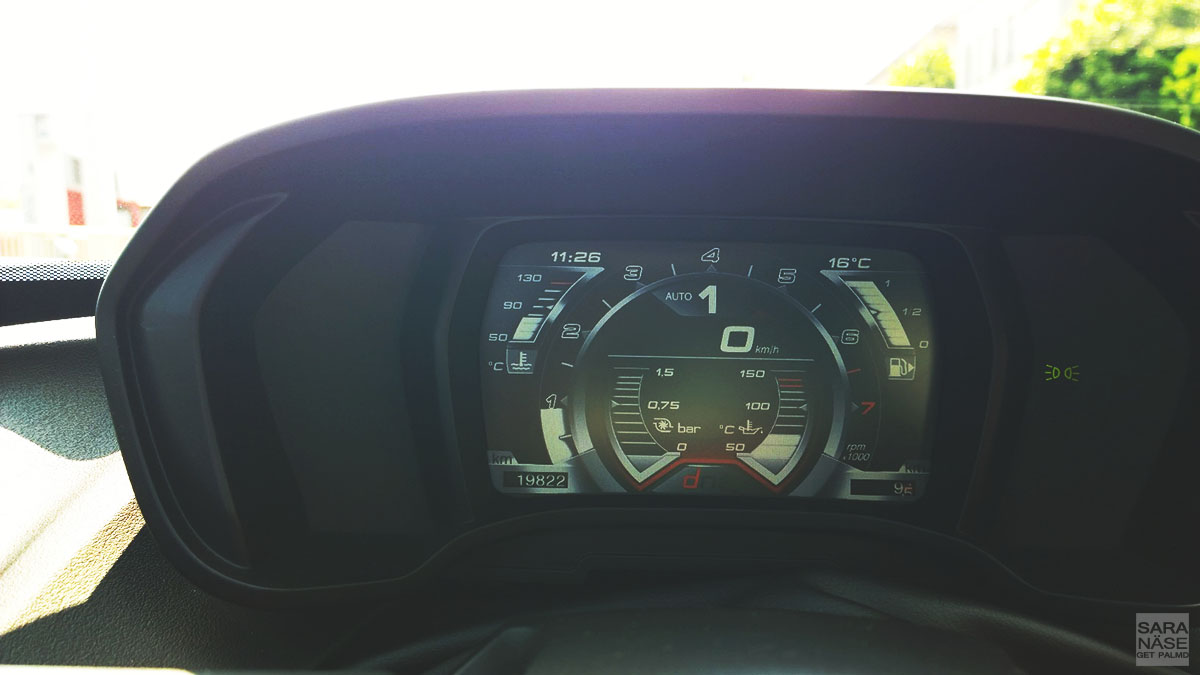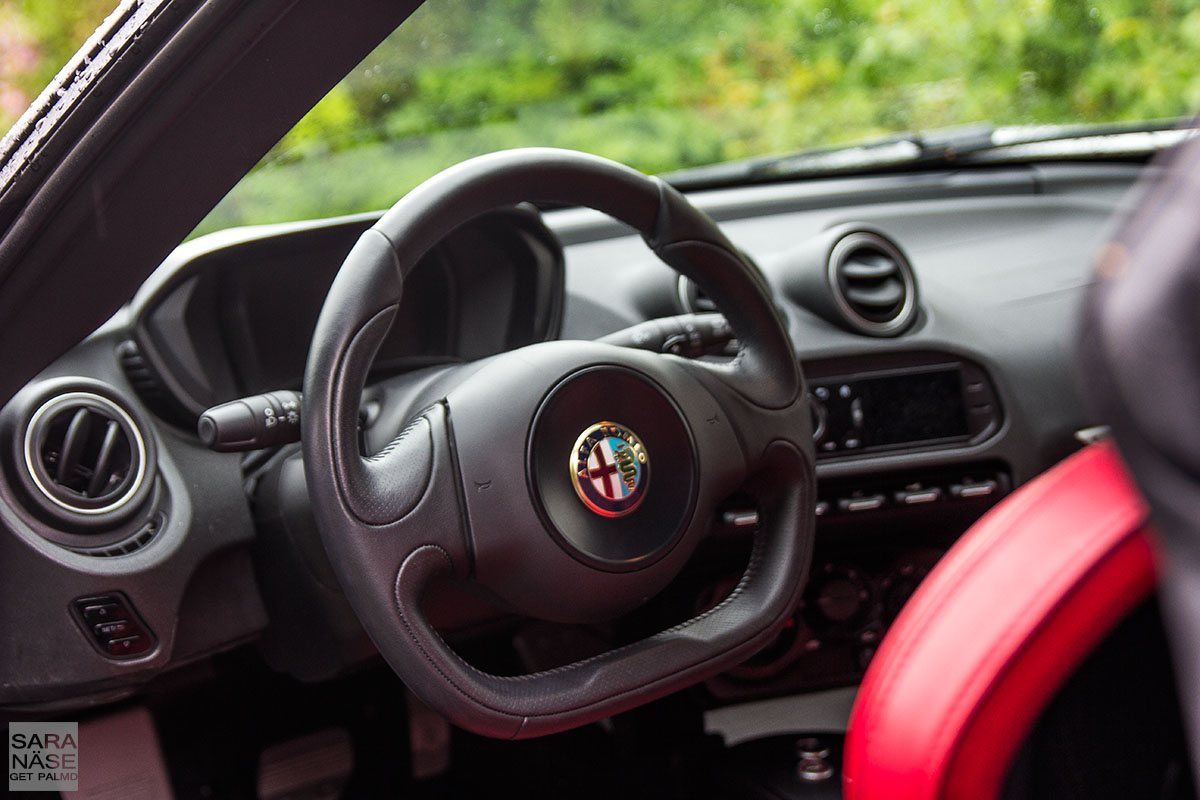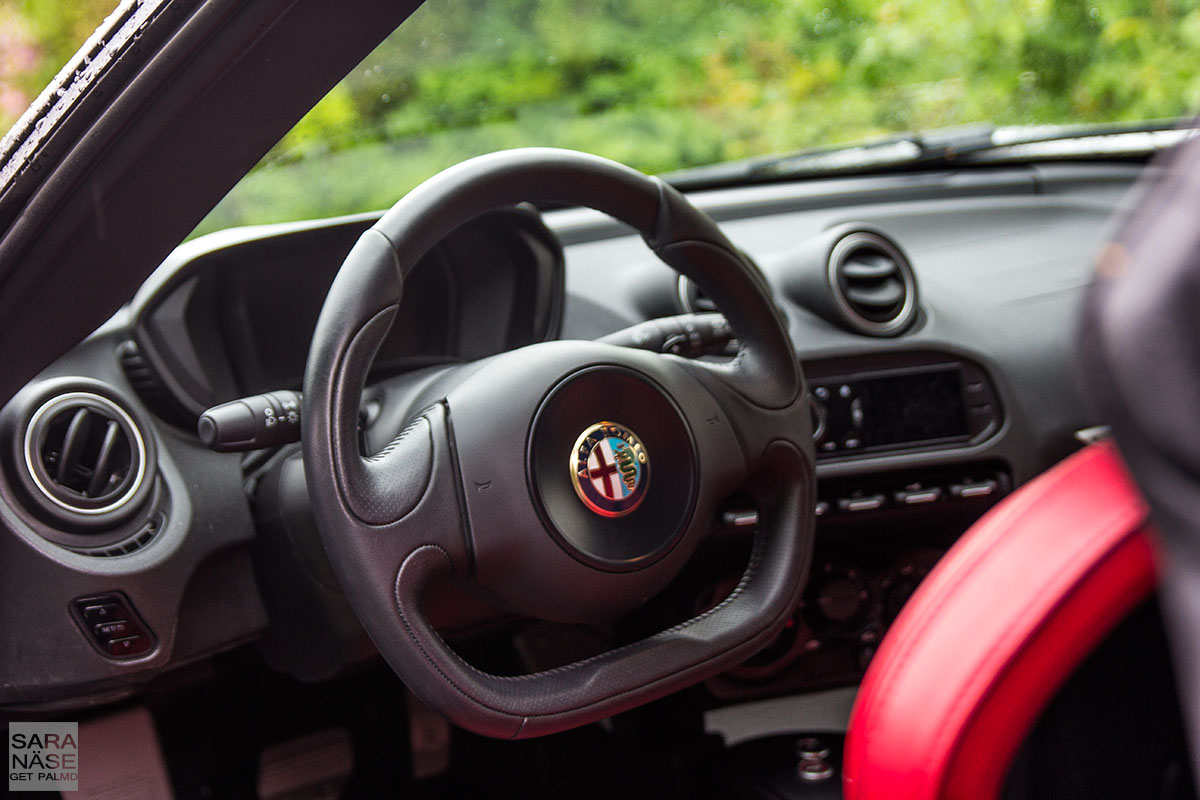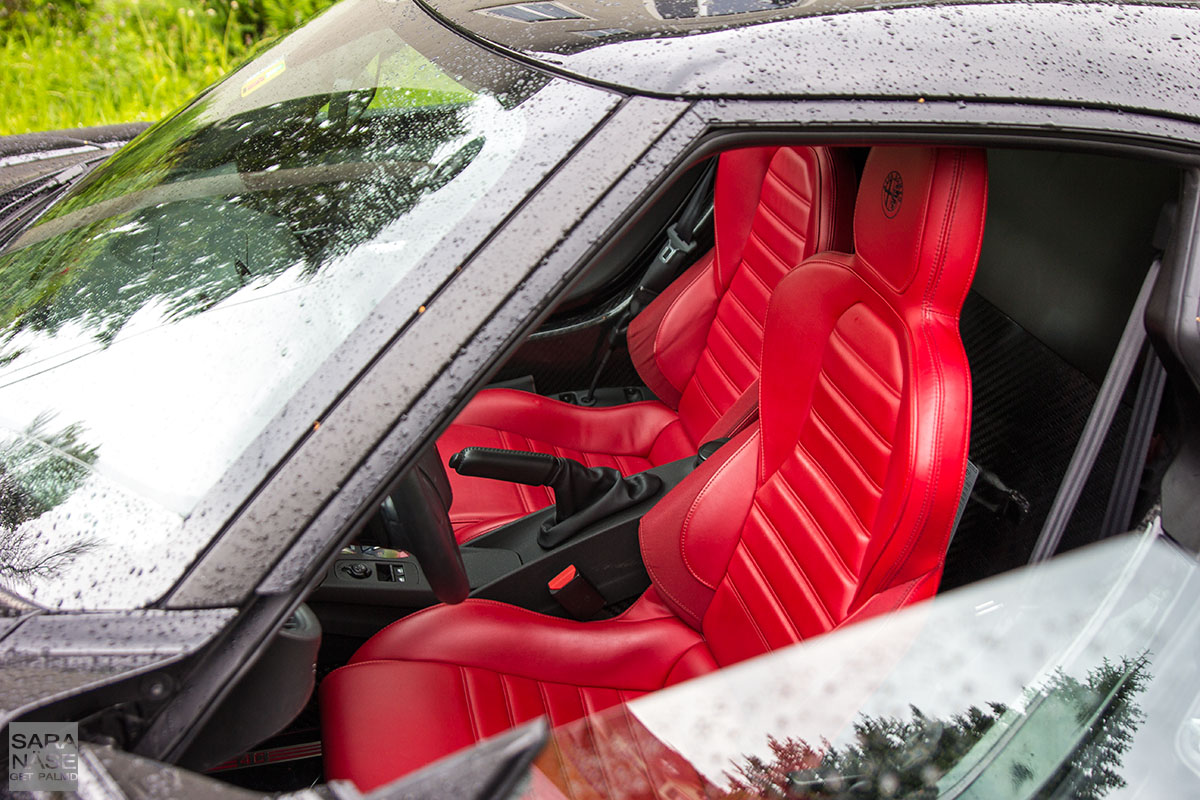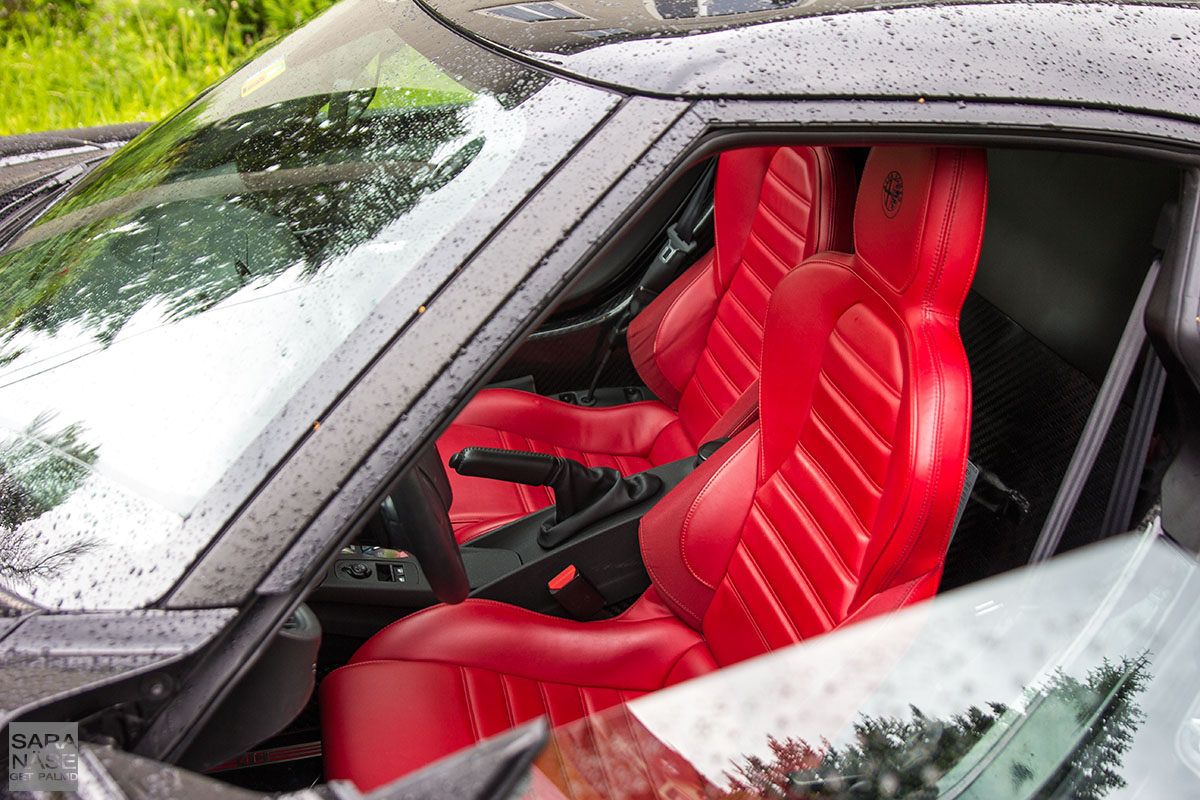 But the Alfa Romeo 4C has a Made in Italy turbocharged 237 horsepower rear-mid engine on a rear-wheel drive car, it has 350Nm of torque at 2100 rpm, it weights only 895 kg (4C Spider is 45kg heavier), when you drive it it turns heads, and when you park it for the night it turns your head because you want to look at it one last time. This is what you need to know – the 4C is a great driver's car and in my personal opinion good value for money (in Switzerland from 66 000 CHF and with all extras this test car was worth 76 300 CHF) . If I had three cars in front of me – the 4C, a Lotus Exige and a Porsche Cayman – I do not know if I would choose the 4C over a Lotus Exige that comes with the same price tag, or a Cayman that is slightly more expensive, but both of these having the advantage of being sold with a manual gearbox. However I do like the driving experience the 4C offers a lot, and unlike the previously mentioned cars I also think the 4C can be a future classic and might also be a better investment for resale.
It surely comes with a "wow" factor – a small Italian supercar!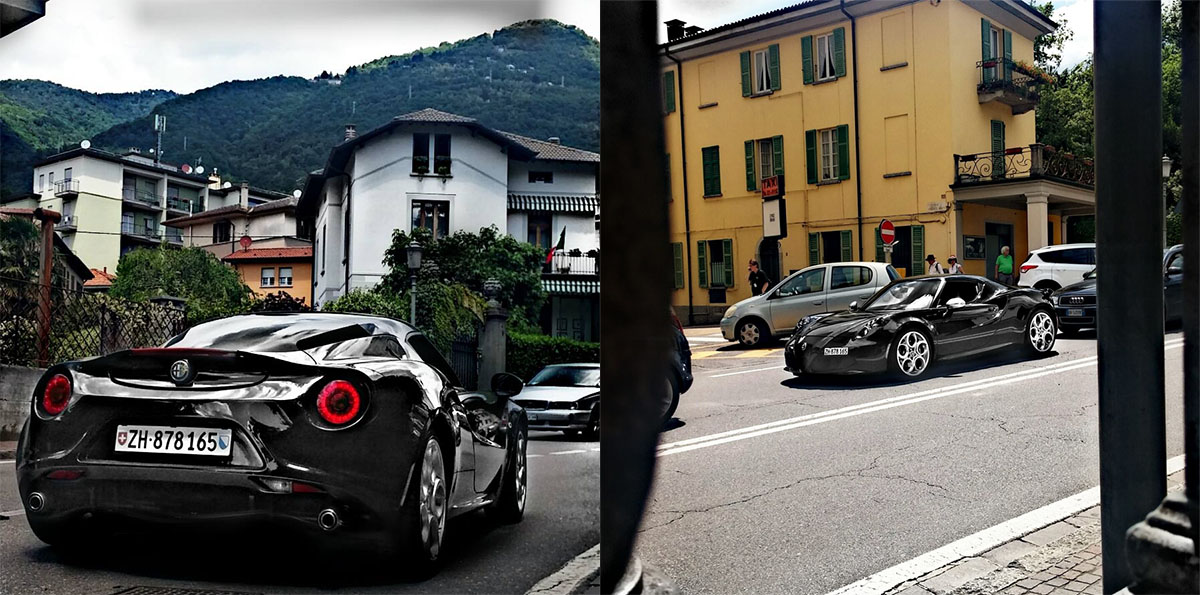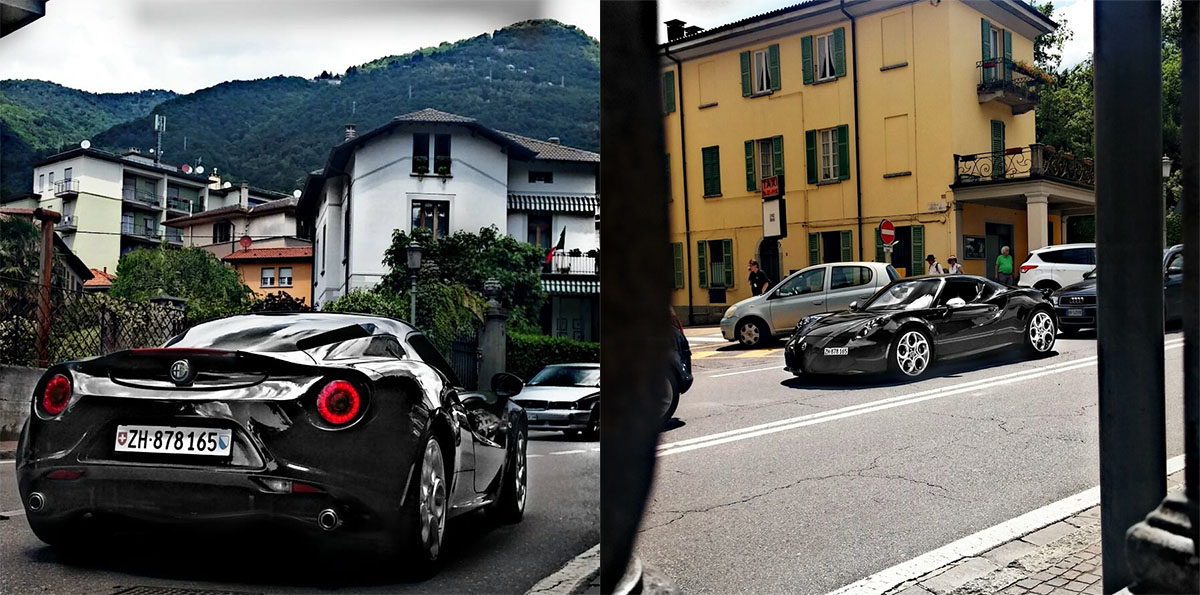 Spotted in Cernobbio during Concorso d'Eleganza Villa d'Este by Instagram user Lebanese Classics