Last year I did a road trip from Switzerland to Tuscany with a Toyota GT86. I discovered a lot of lovely roads there, including rally stages, and also did a day trip to Elba Island with my friends Mercedes-Benz A45 AMG.
This year I did a repeat drive of last years trip, but now with the Nissan GT-R. I left Zürich and drove first to Modena for one overnight stop there, before continuing the next day to Tuscany. After driving around on Tuscan roads for a while the question was where to go next. Corsica? Elba? Both are a quite short ferry ride away from Piombino. Piombino to Bastia (Corsica) takes 2 hours 15 minutes and Piombino to Portoferraio (Elba) takes 1 hour. To save some time – less time on ferries, more time on roads – we boarded the ferry to Elba.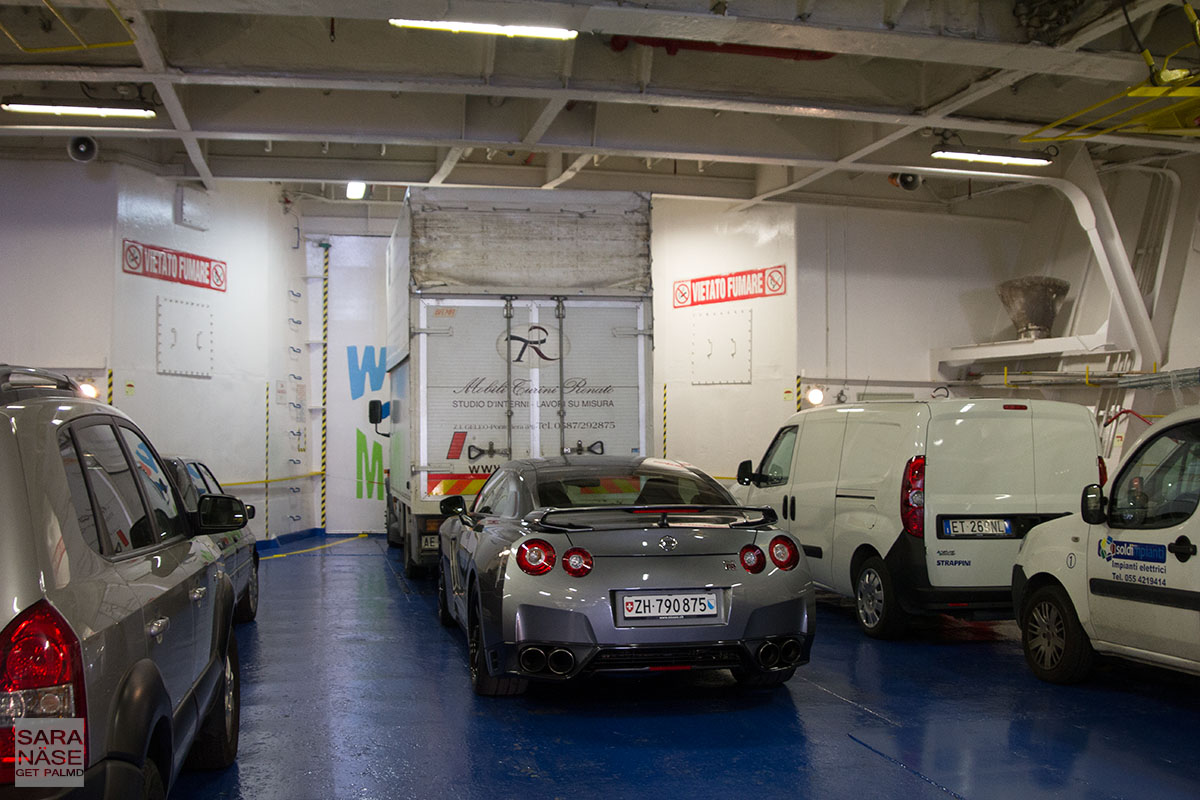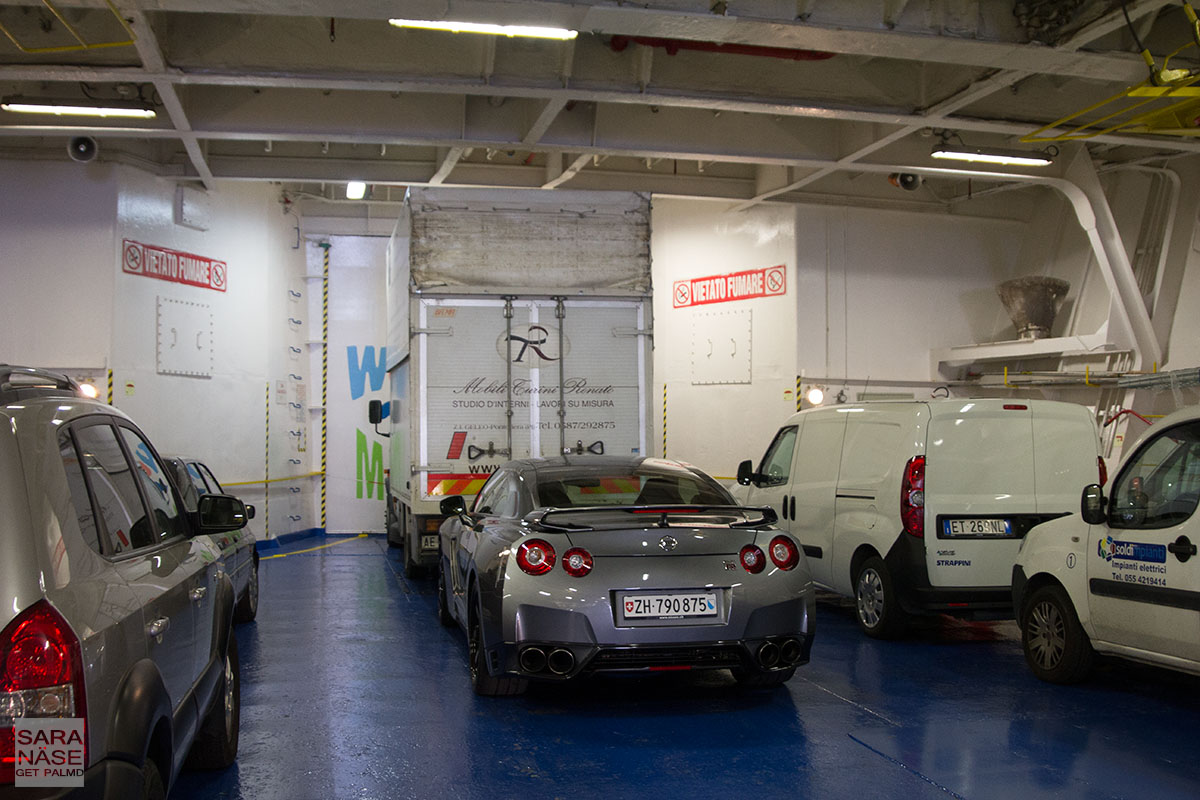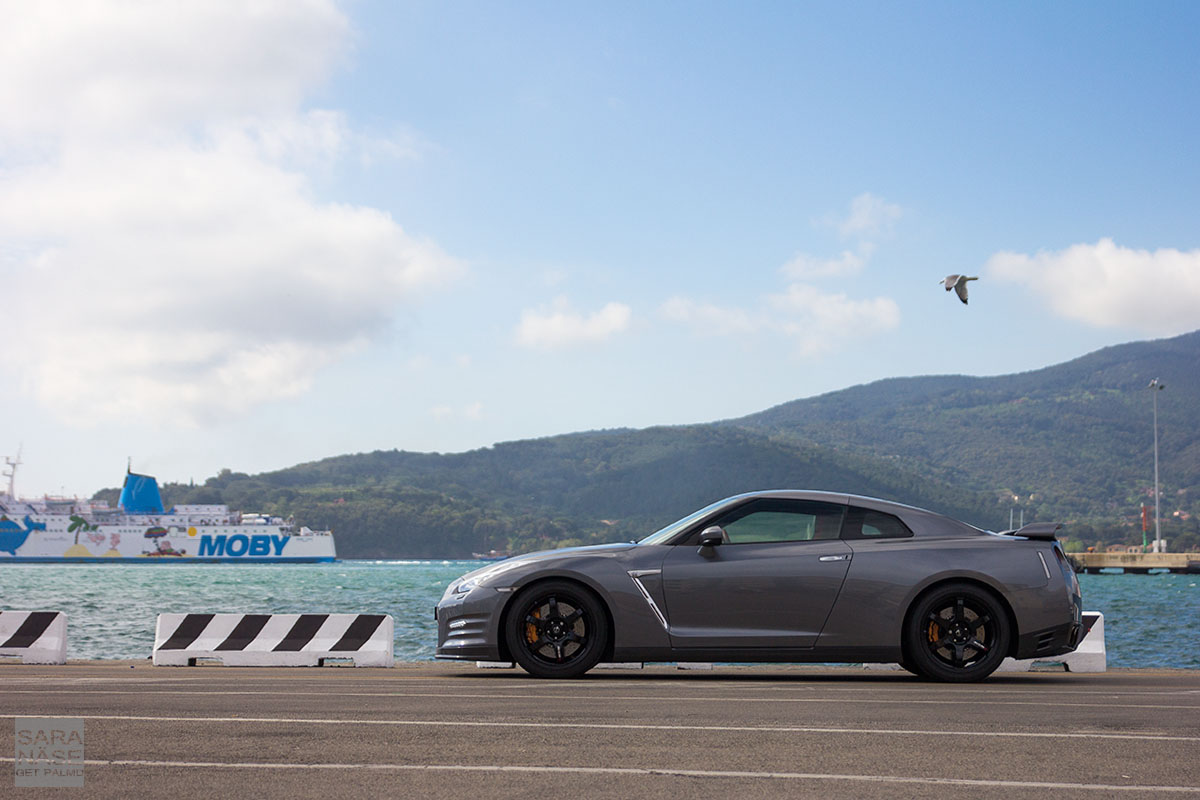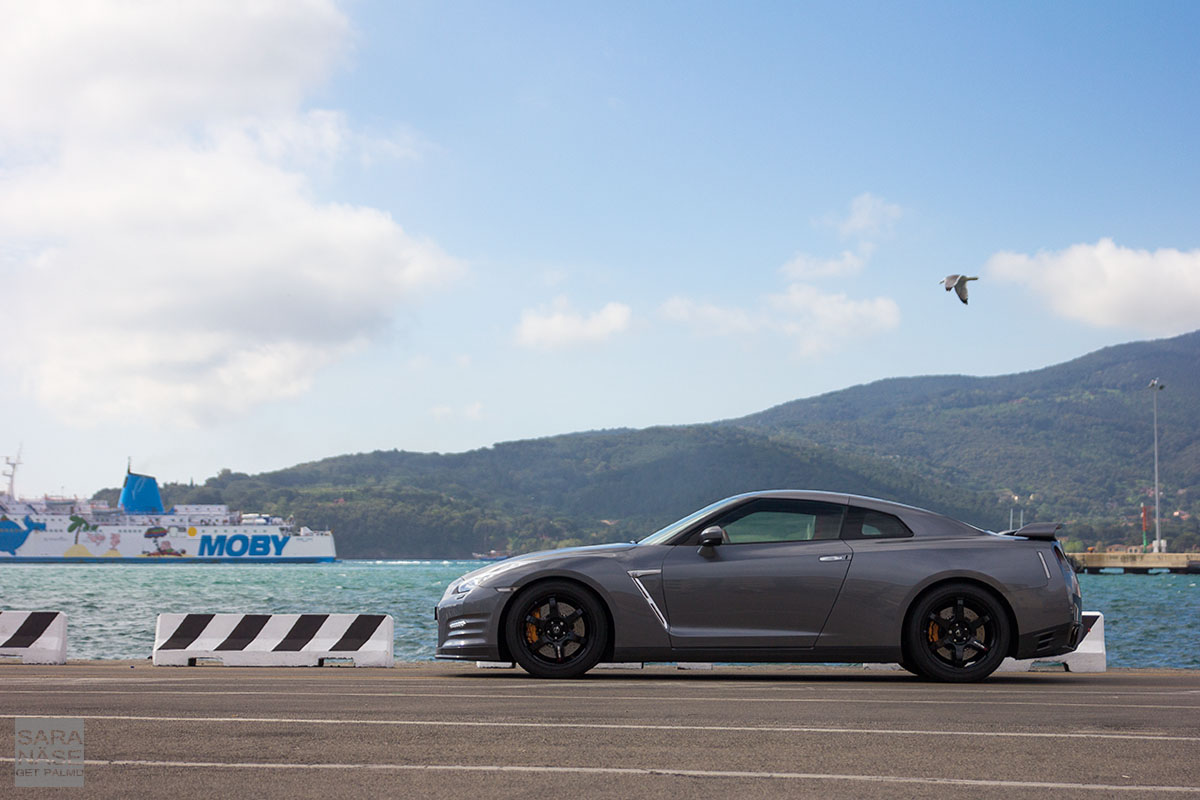 I had a good guide – he planned the route, both by the coast as well as some rally stages up in the mountains. And he made me work damn hard as well, which I appreciate, because during one day I felt like I improved my driving skills a lot. Trying to keep the perfect racing lines on public roads with oncoming traffic is difficult, but by the end of the day we were "dancing on the roads of Elba with a GT-R". That is positive feedback. The car felt fantastic on these beautiful roads as well. The GT-R is not my favourite car for the tightest hairpin corners up in the mountains, because there is a lot of car (width, length, weight) you need to turn 180 degrees as fast as possible. The GT-R is good at disguising its weight but there are particular occasions when you remember it is a big boy, and that is especially when you need to manoeuvre fast and tight at low speeds. But when you get to roads like the ones you can find in Tuscany and also Elba, where you have smooth curve after smooth curve that truly gives you the feeling of dancing waltz with your car through the corners, the GT-R is a wonderful companion. Many say the GT-R will be one of the fastest in a straight line and this is also true, but to discover it also handles as good as it does was such a nice surprise. Fair enough to admit that I truly did not except it to be that good and neither did my friend ("the GT-R is so heavy!"), who also was positively surprised by the car.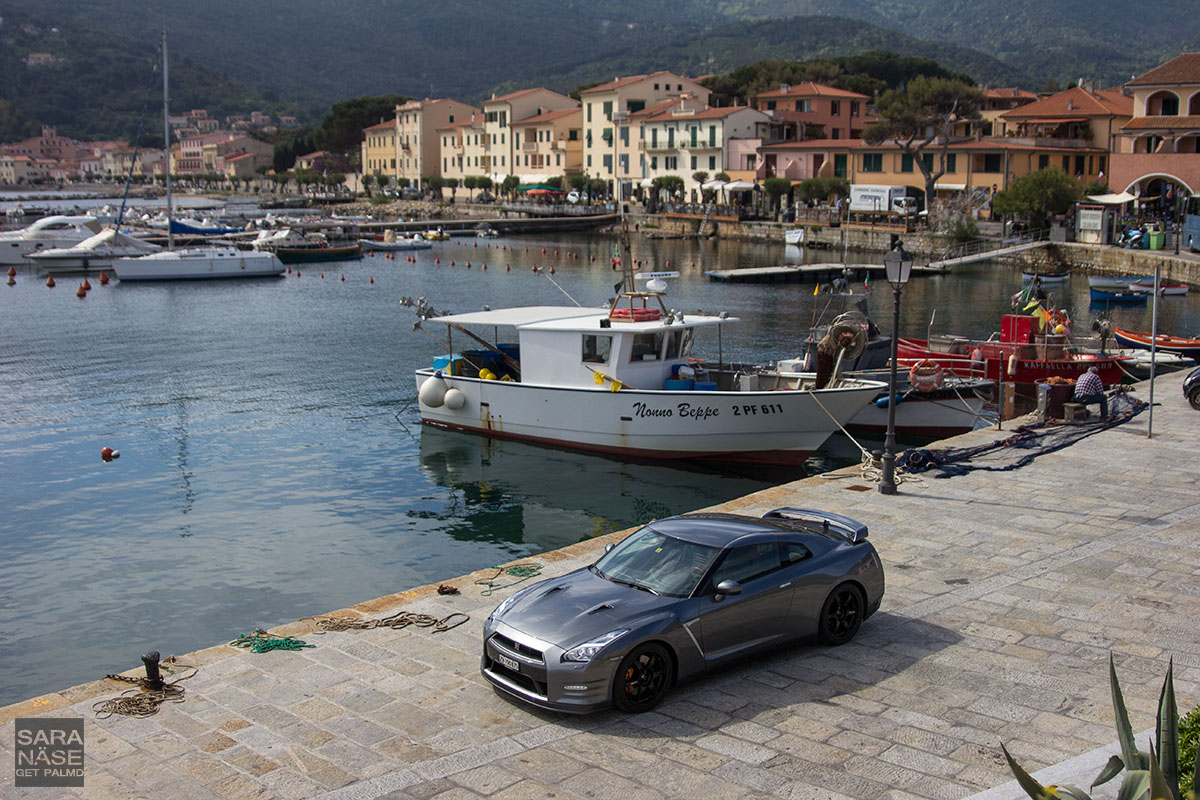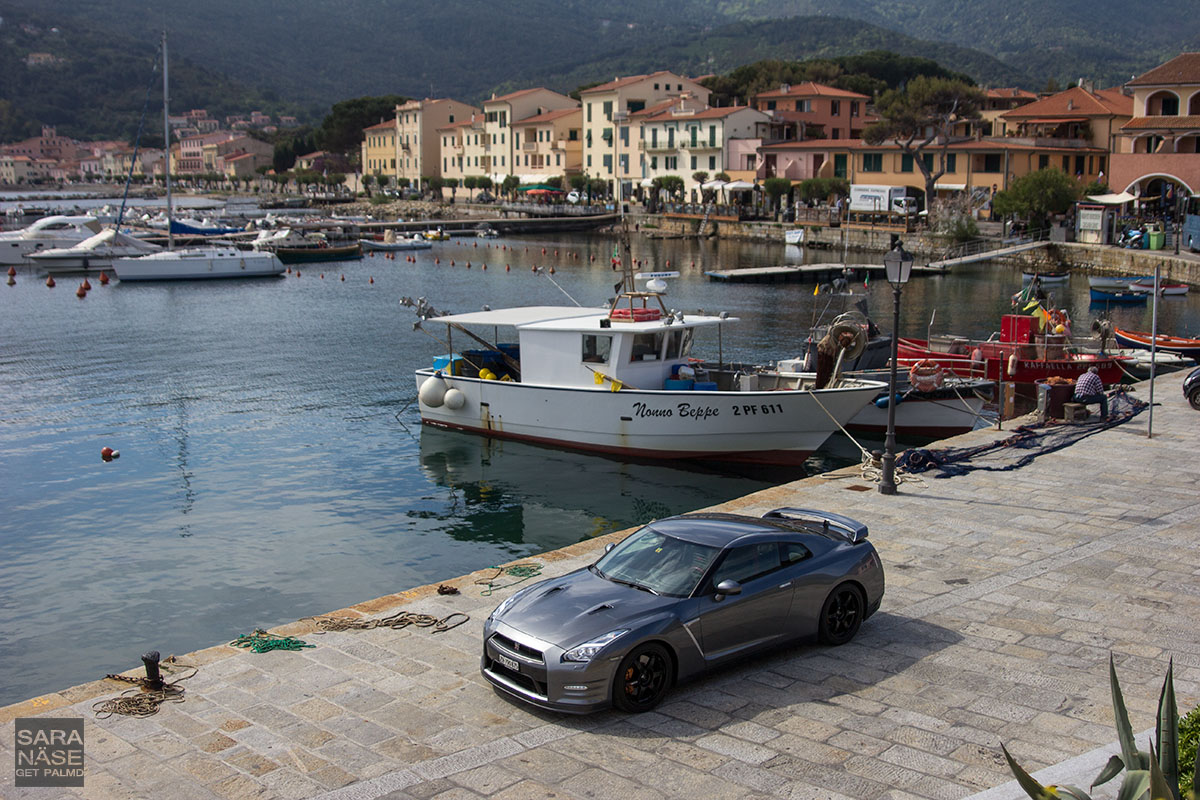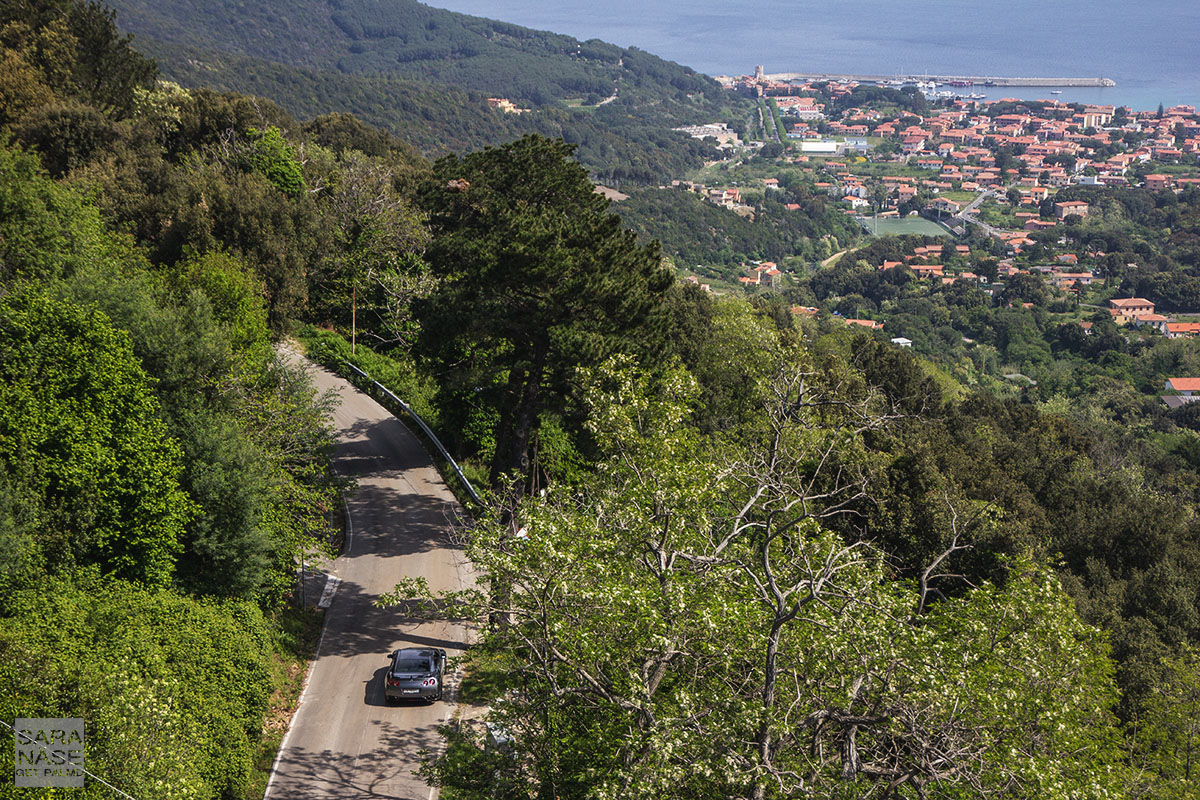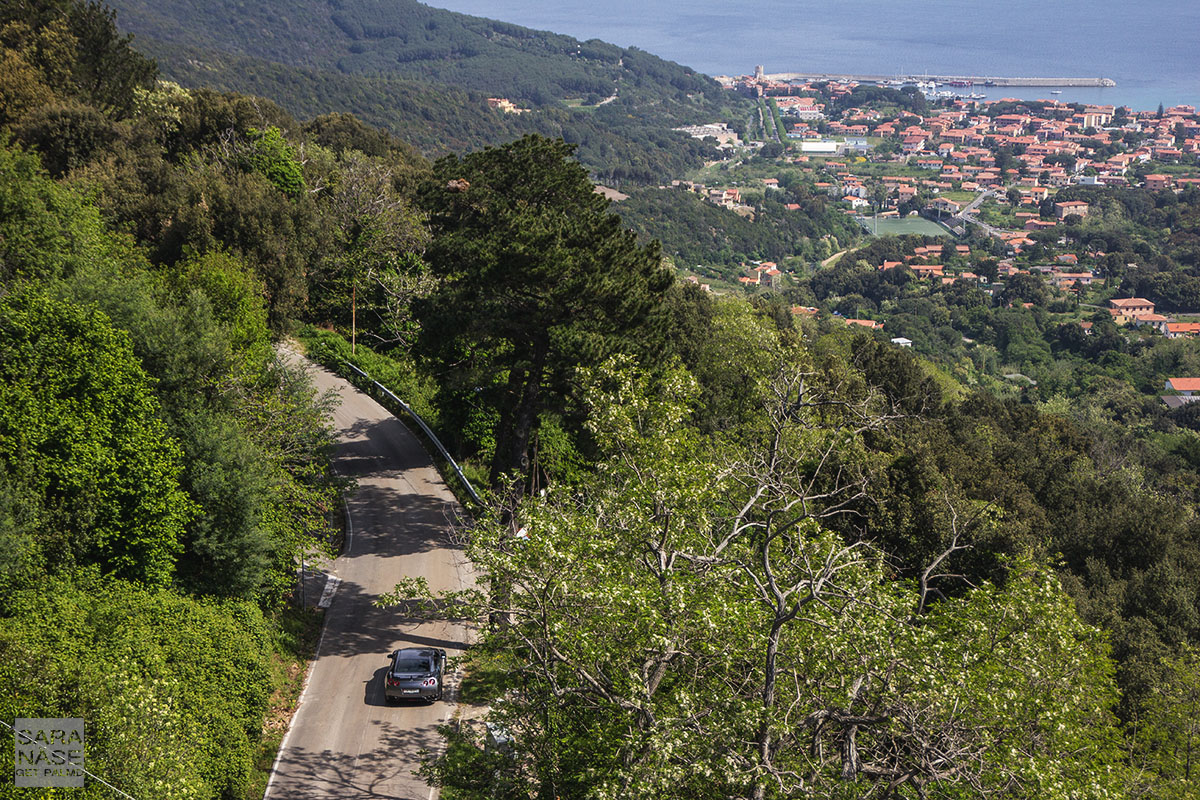 Rally stage of Poggio, great curves
It sometimes disappointed me with the sounds, because I love cars with a soundtrack that is easy to read, so there is never a need to even have a look at the rev-counter because you can guess where you are at just from listening to your car. This is the one area where I think there is room for improvement – I was hoping for even more powerful sounds at high revs. If I have a Japanese handbuilt 550 horsepower twin-turbocharged V6 underneath the hood and I am climbing the mountain in second gear, it should both feel and sound absolutely mind-blowing. I did not really feel that enough to be honest, but that is nothing an aftermarket exhaust could not be able to at least improve of course…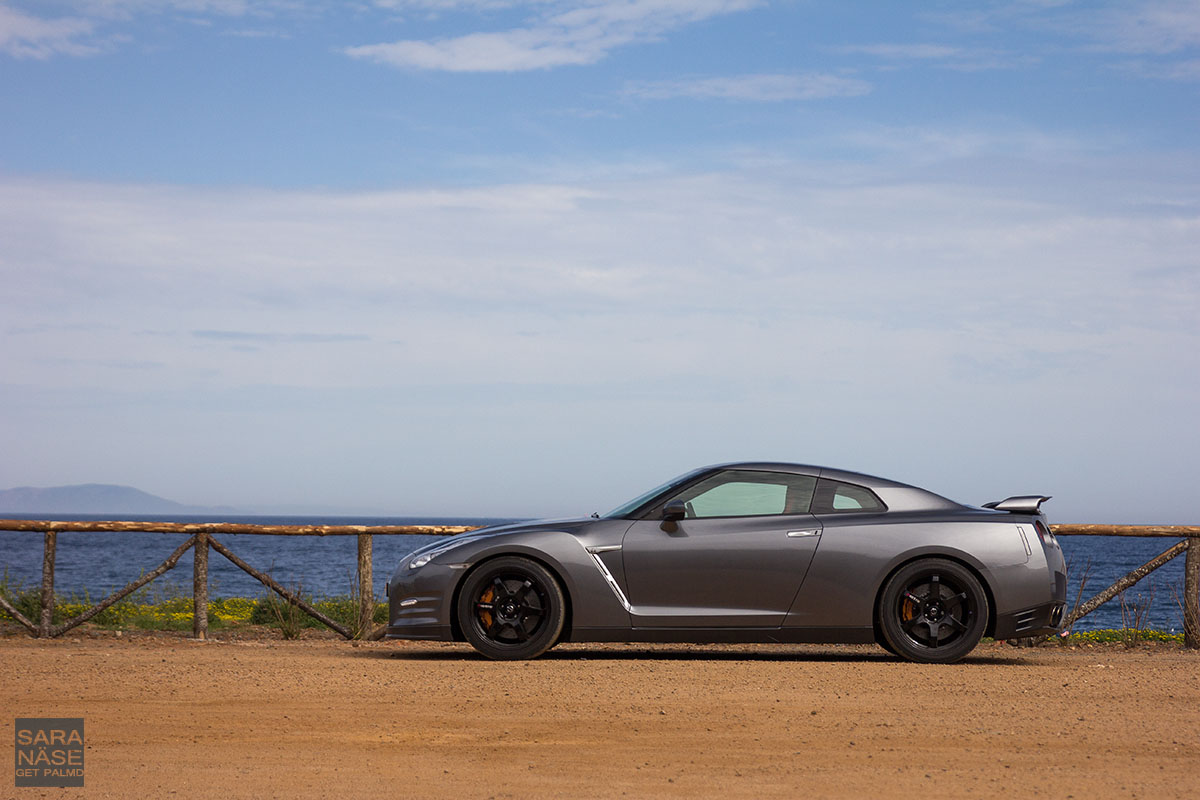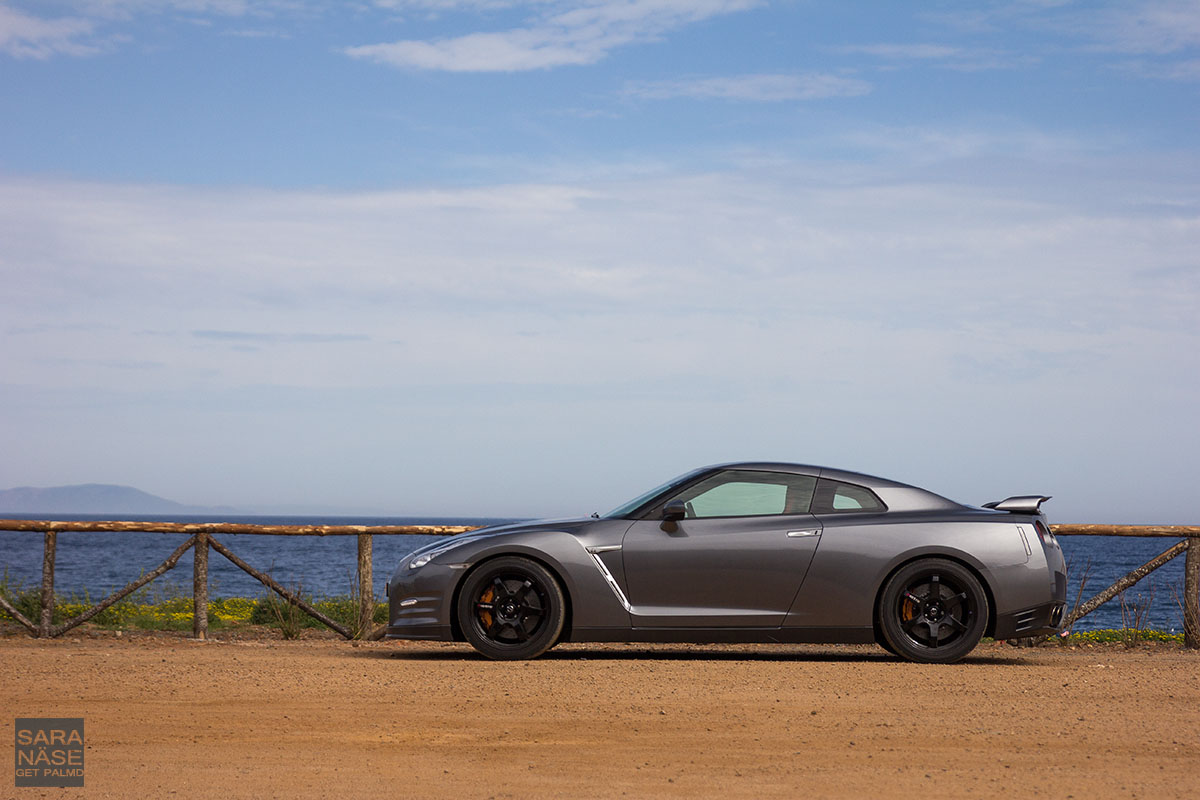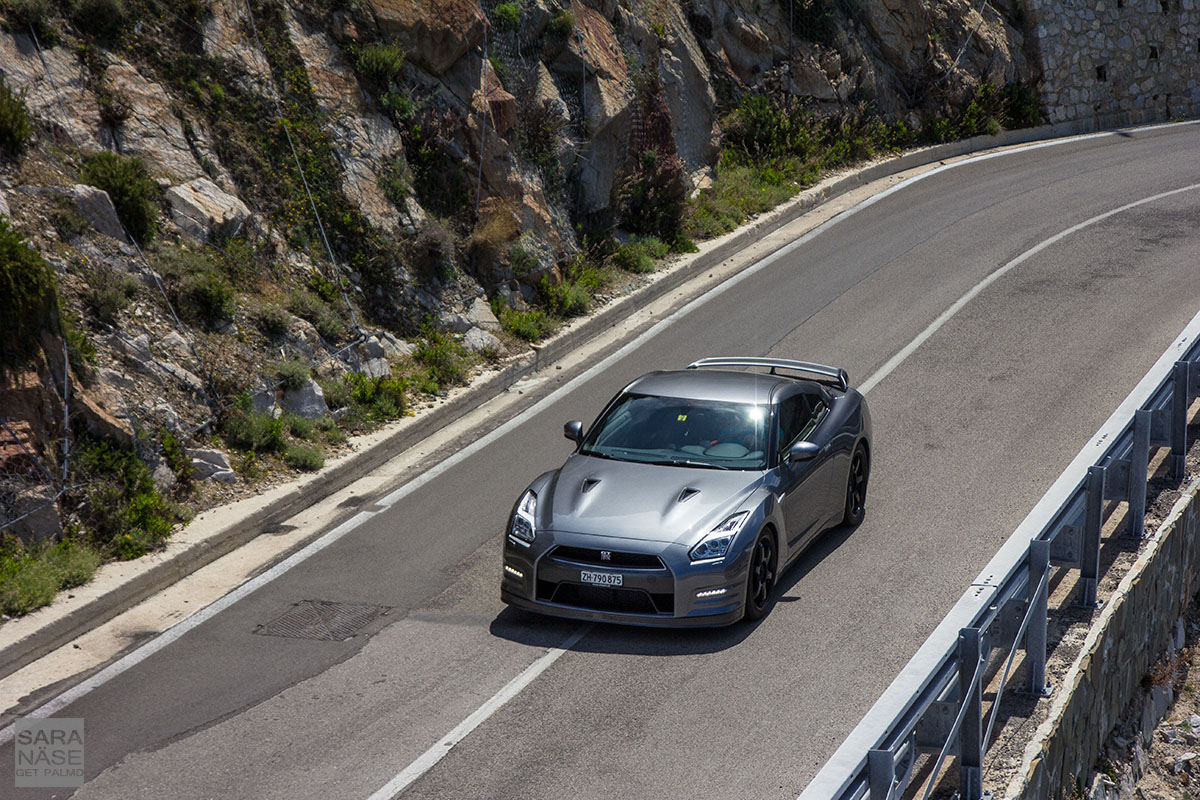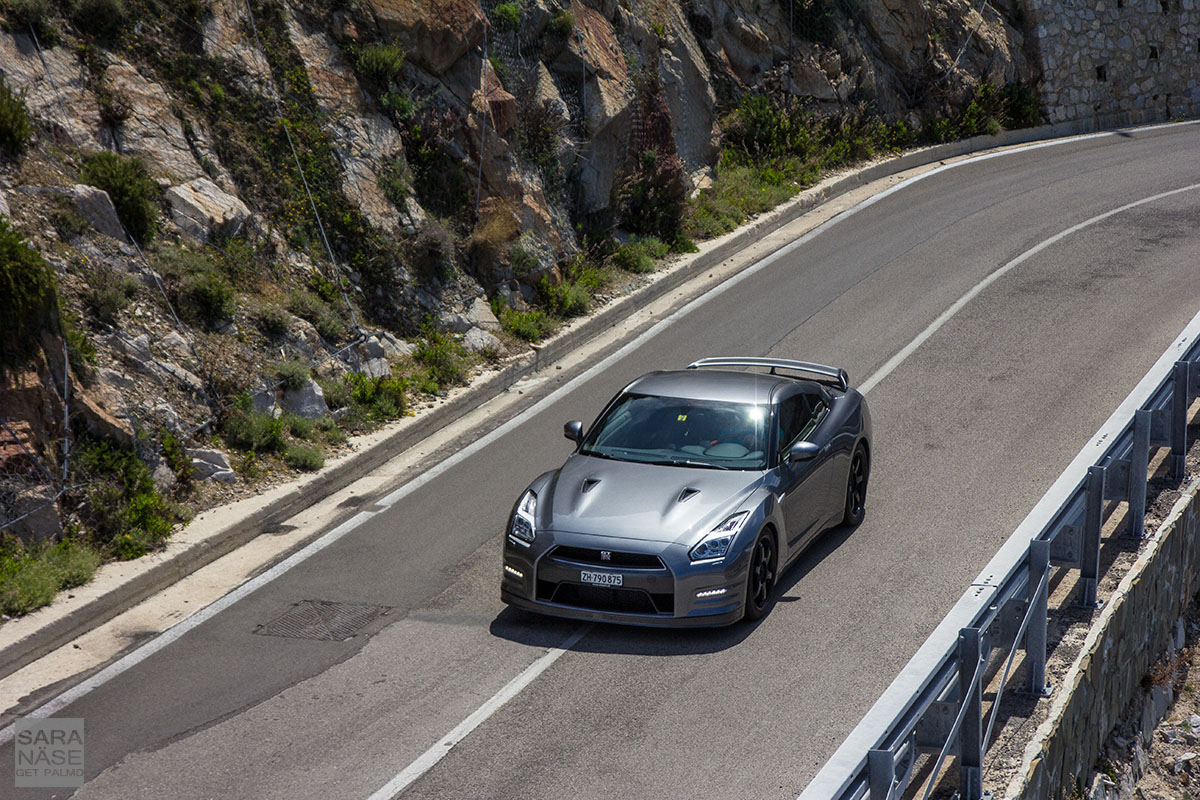 The coastal road is definitely the one with the most breathtaking views, especially the drive between Colle d'Orano and Chiessi.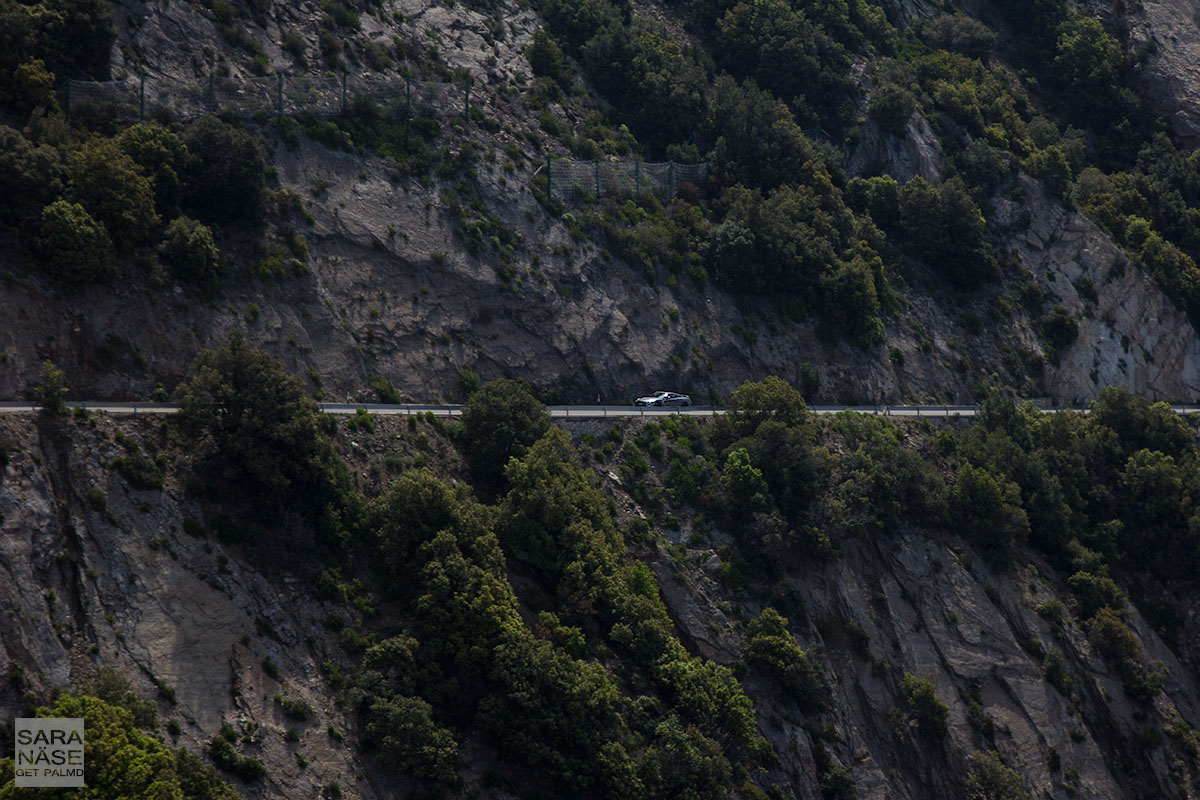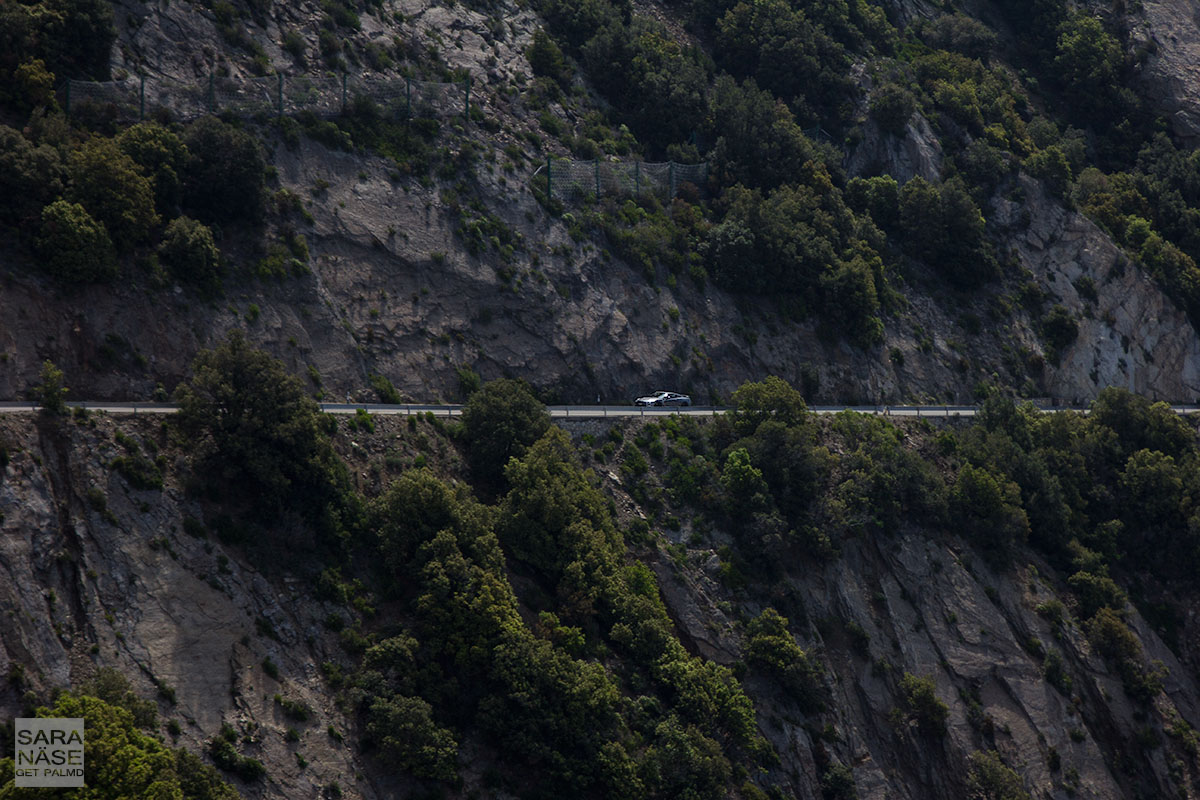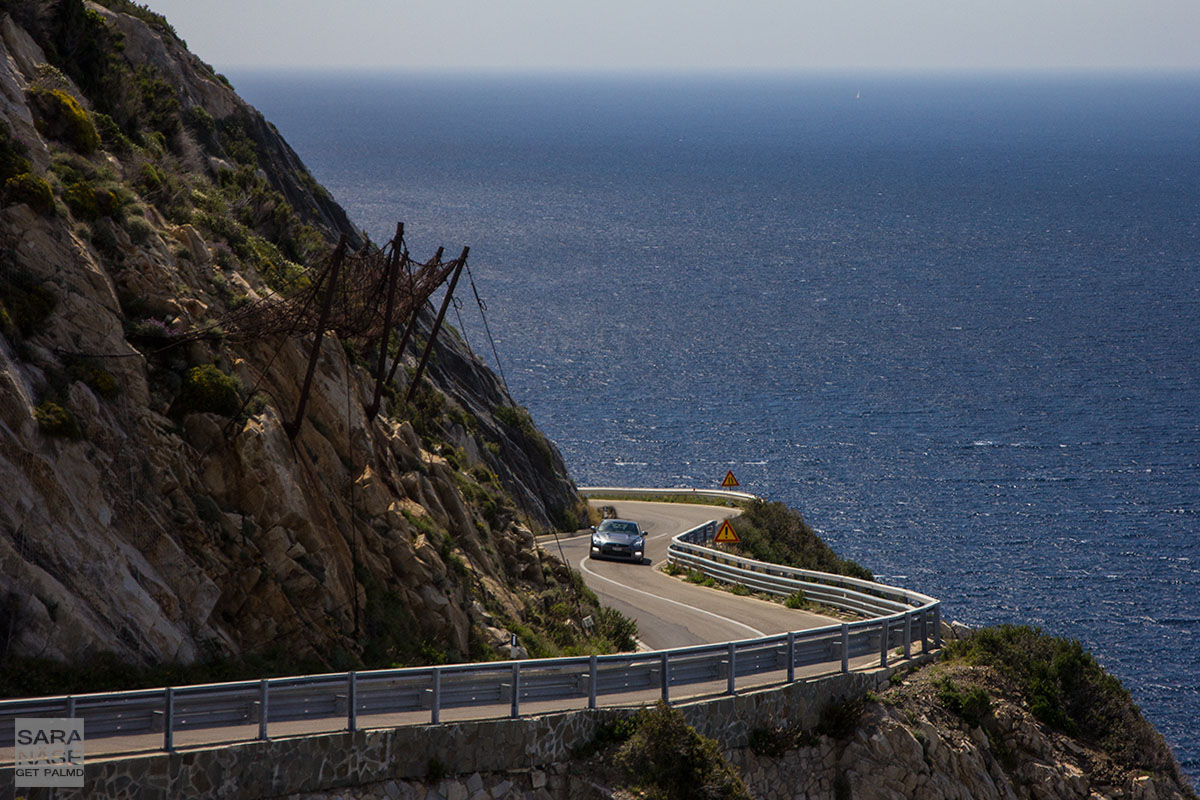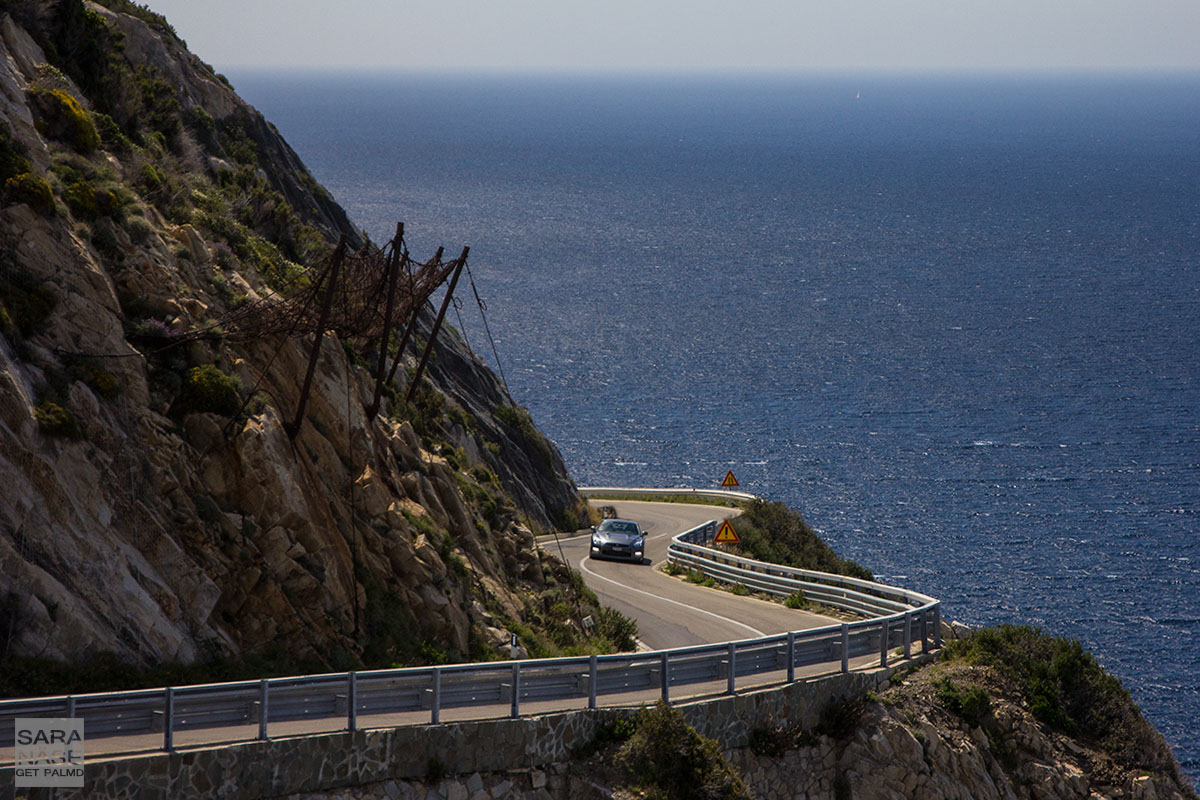 A good lunch stop is in Marina del Campo at Restaurant Da Piero, that is right on the beach – fabulous location and very good seafood! The roads around Capoliveri are also used for rally so you can find some really nice ones there as well, we did not go that south.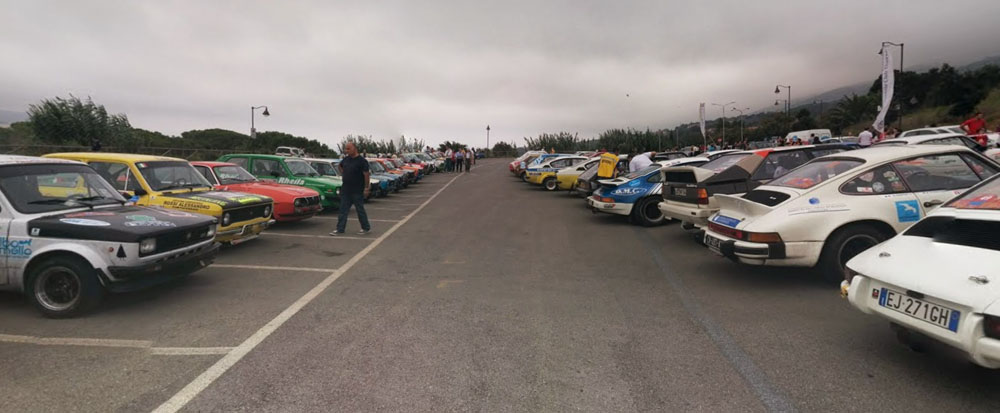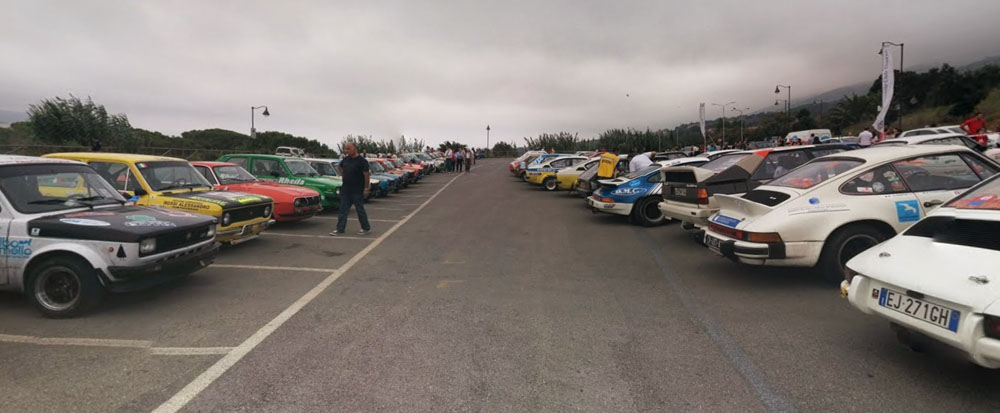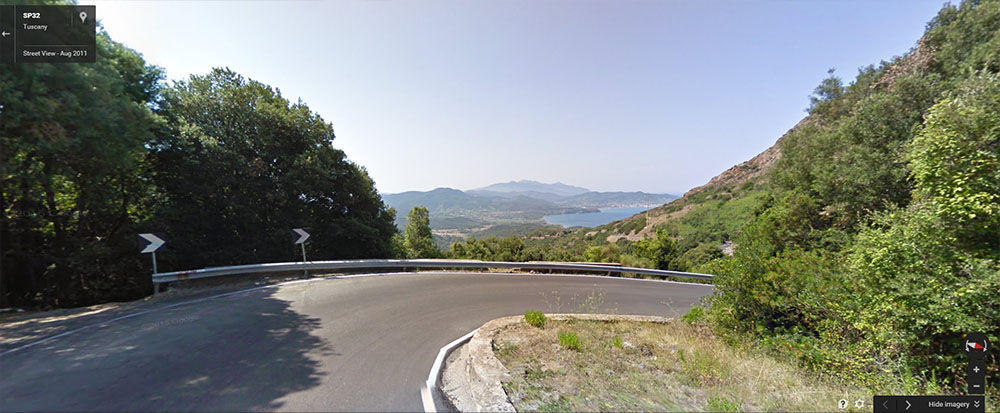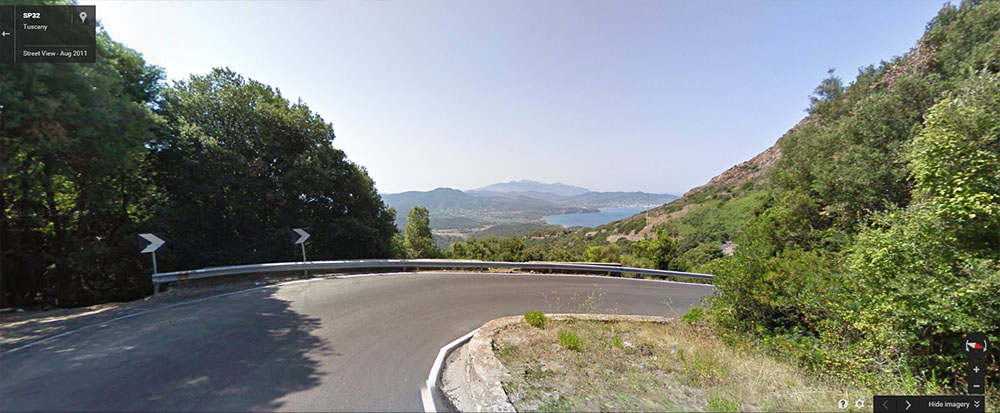 Images from Google Maps Streetview
Road SP32 Via del Volterraio, a famous SS for the Elba rally, is where I gave up my attempts to "dance through the corners" and really wanted to slow down because of all the other cars up there. With that I mean I had to accept the GT-R is not the ideal companion to try and keep up a good speed with, that would only be safe if they would close the road for you. If that street was one way it would be an incredible drive, but now it will just remain on my list of dream roads you wish to one early morning drive alone without any oncoming traffic because when two cars want to pass each other it can get really tight. And even early morning or late evening my heart would beat faster than normally because there is always that what if I meet a car. Maybe SP32 instead should be driven with a small old rally car and not a 1895mm wide Nissan GT-R that even when it stays on its own lane uses much more of the road than the average car on the road. And if another driver approaches you using even the tiniest section of what you consider your's and your's only lane because you need every millimeter of it… Your heart skips a beat. Where can you go when there is no more road on your right to use?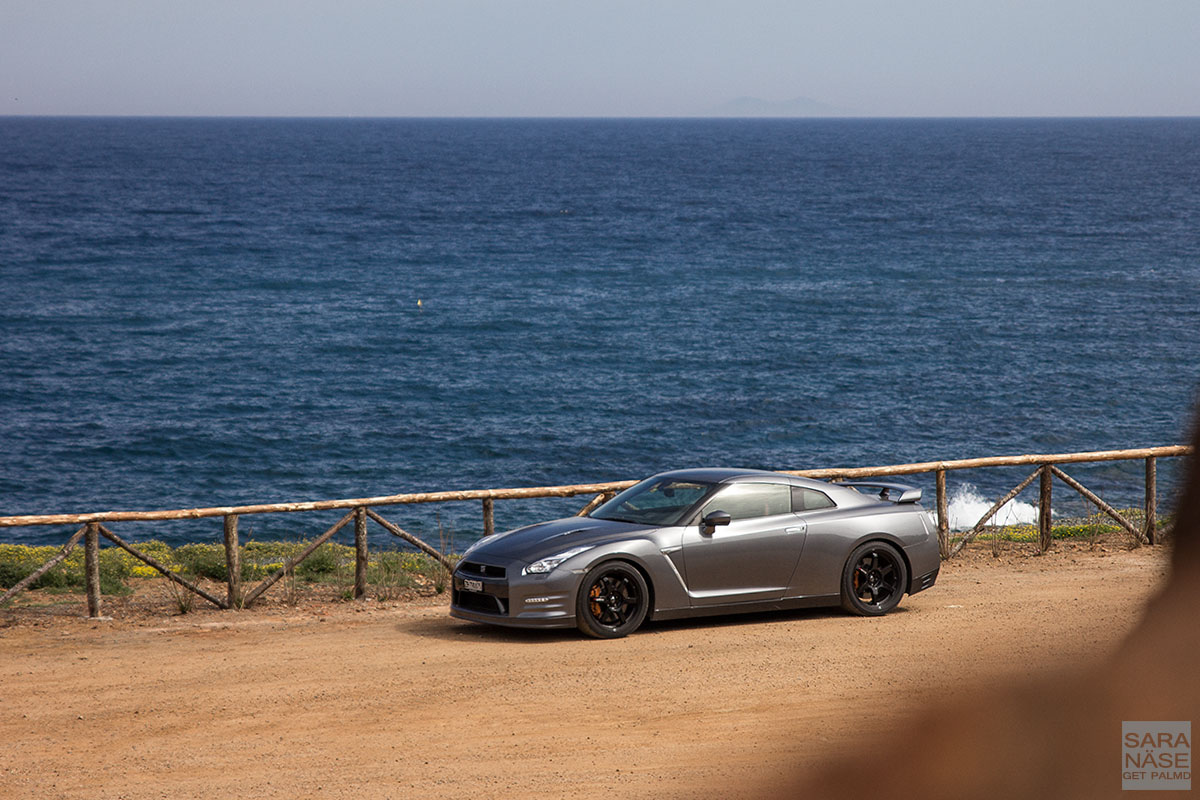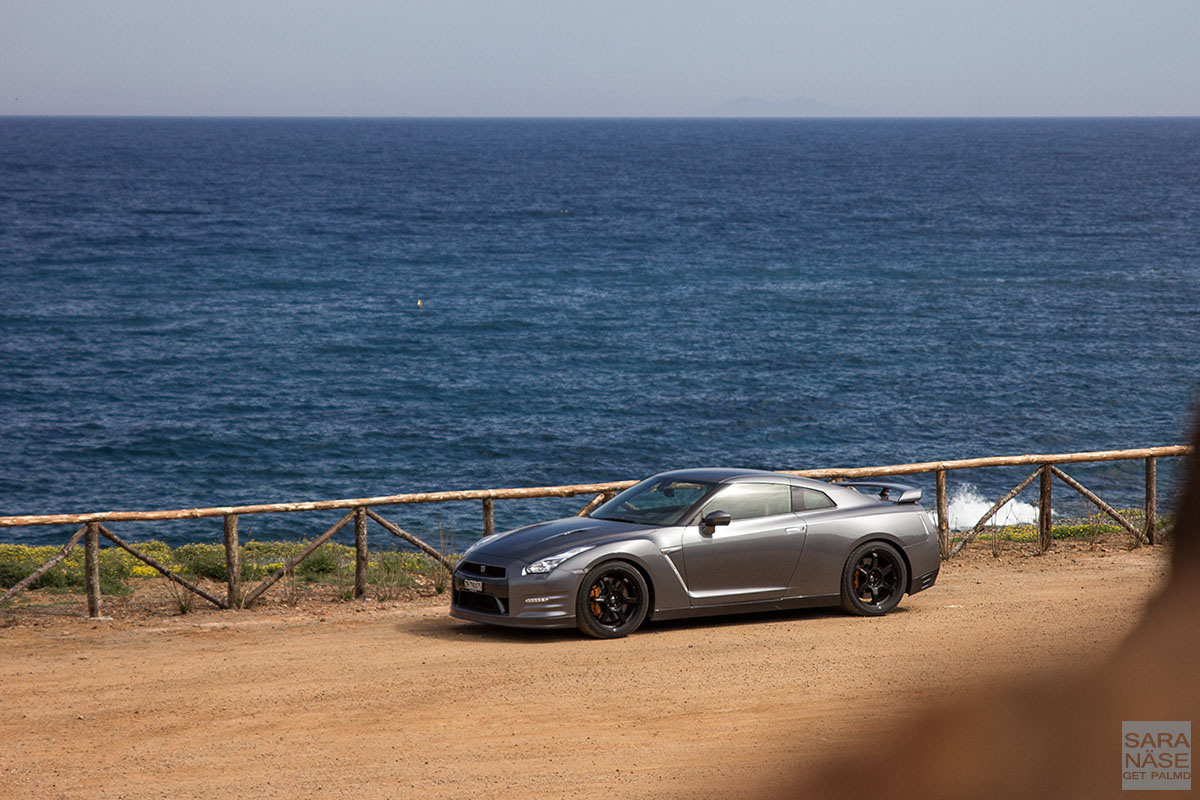 That was the last rally stage of the day and also the first time I felt like I was in the wrong car, simply because the size of the GT-R was not ideal for this road that probably is a blast to drive in a small vintage rally car. Every hour and every minute before arrival to SP32 the GT-R made me smile, so that is a pretty good overall score after all!