After my drive on Colle del Nivolet I set the navigation to take me to my hotel for the next night, Grimsel Hospiz. This hotel is located directly on Grimsel Pass and is definitely the most luxurious hotel you can find directly on this road. Such an amazing place that I will have to dedicate a separate post to it, too many photos. The location is truly one of a kind in the Alps and after one night there it earned a place on my list of favourite hotels in the Alps, and Europe.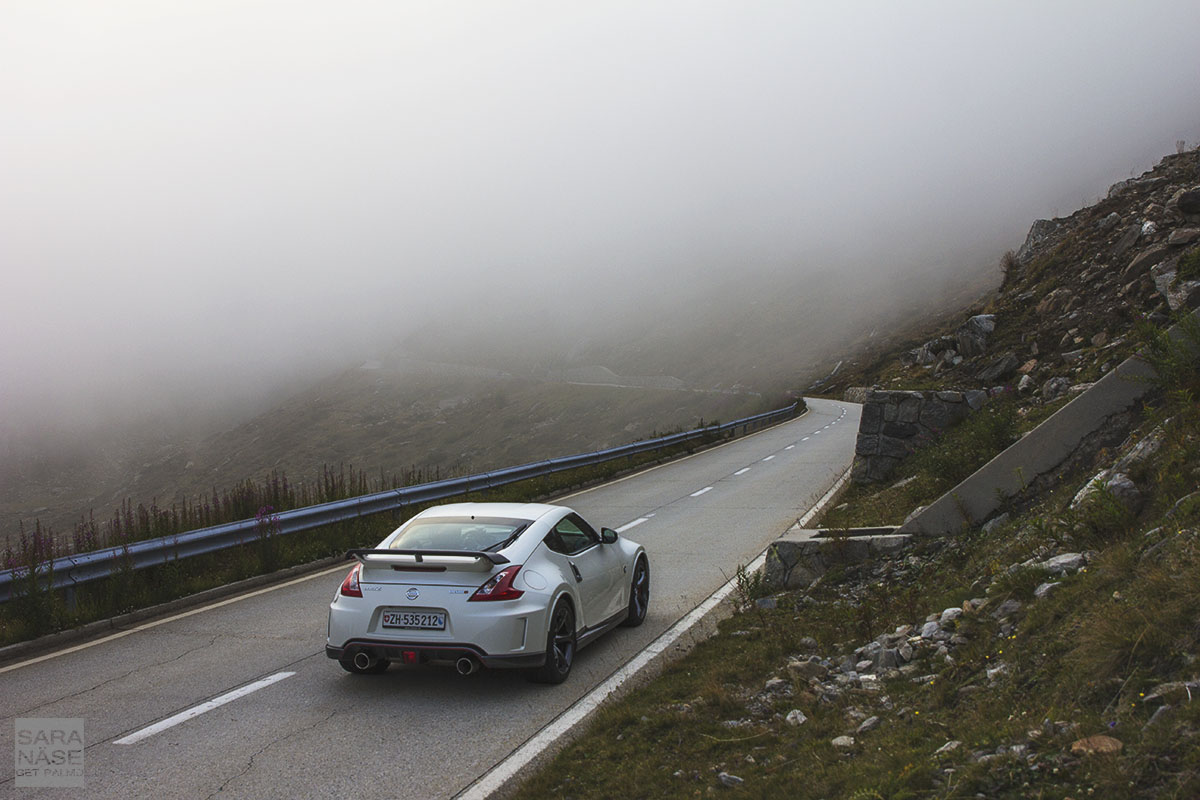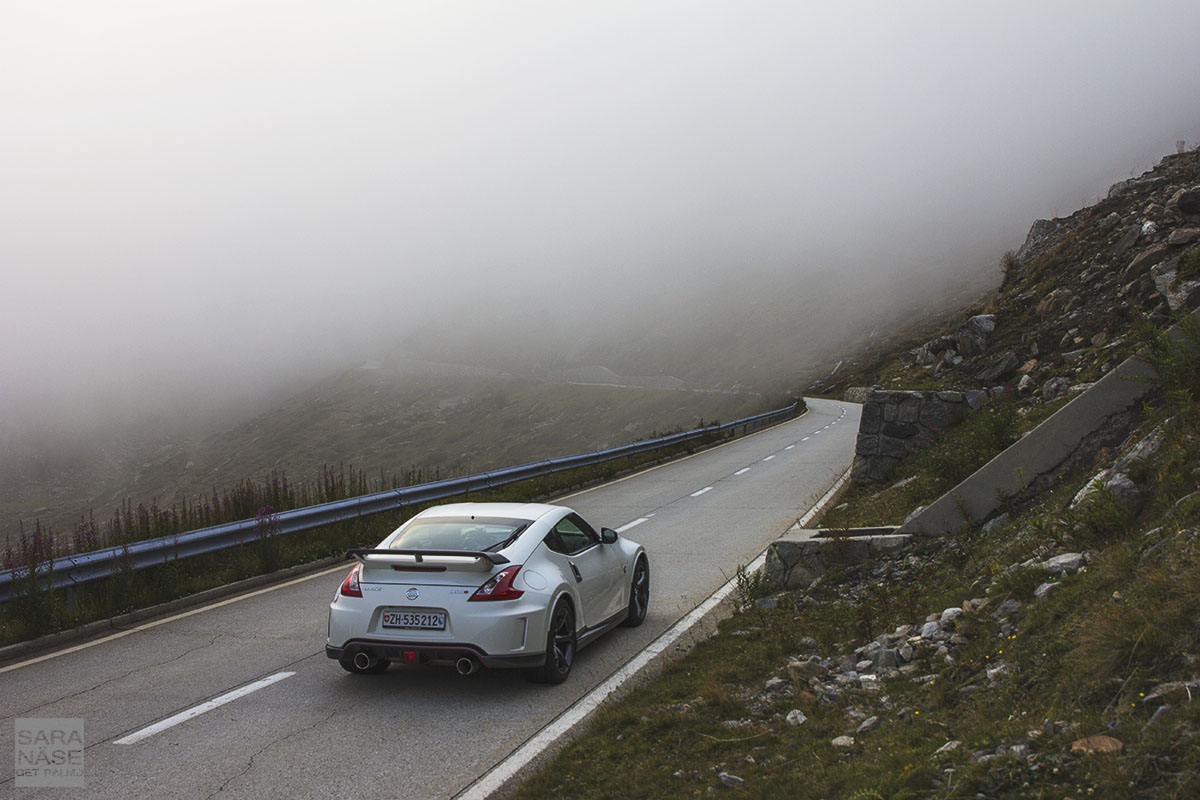 To get to Grimsel Hospiz, if you arrive from Italy, you first have to drive up to the top of the pass and Totensee, and then continue down a little to Grimselsee on the other side of the mountain. There are a few route options to choose from but I had Nufenen Pass as one viapoint. All the way to Airolo in Switzerland it was highway from Colle del Nivolet, but when I from Airolo turned onto Via Fontana towards Bedretto / Nufenen Pass the fun began again. I suppose my luck here was that I actually arrived to top of Nufenen Pass 2478m (Passo della Novena) just to see the last glimpse of the sun before it disappeared behind the mountains. I had the perfect light for photos. A pearl white Nissan 370Z Nismo with that mountain landscape background was so magical that I honestly sat on the ground with the camera in my hand for 20 minutes just looking at the car, until the sun was gone behind the mountains and it was time to move on before it got too dark.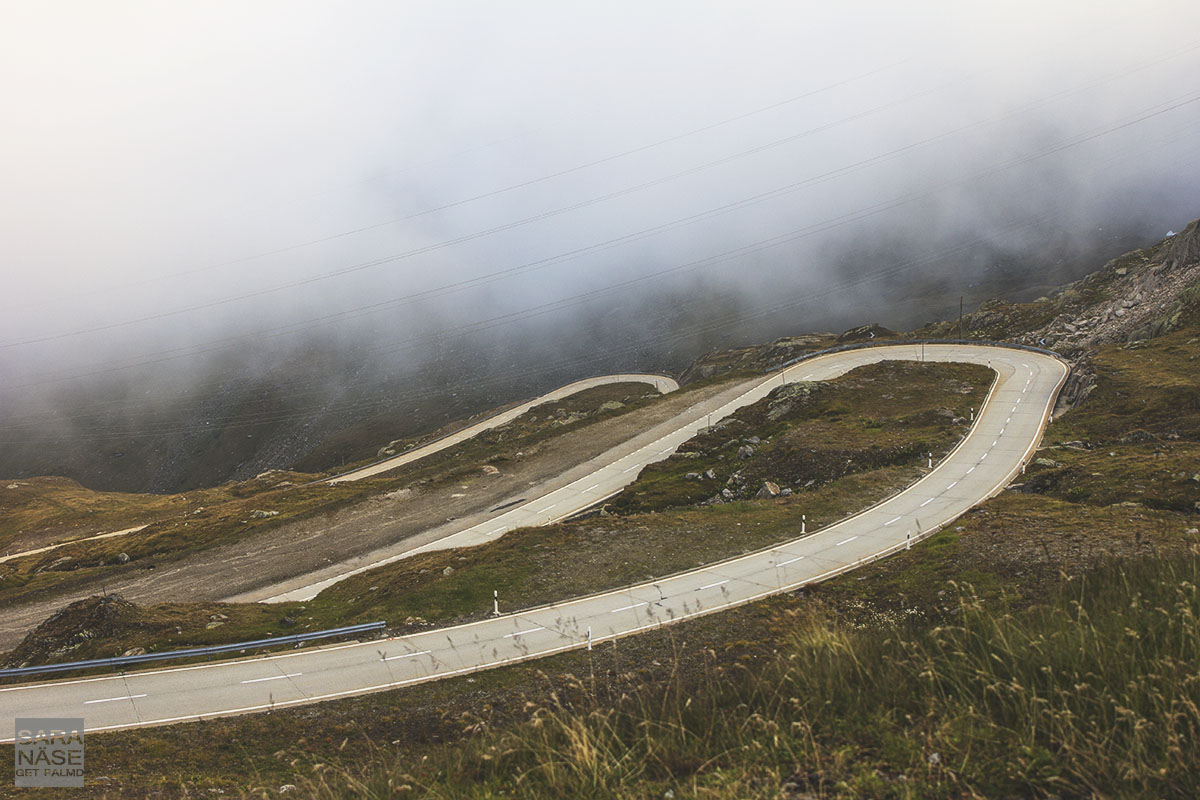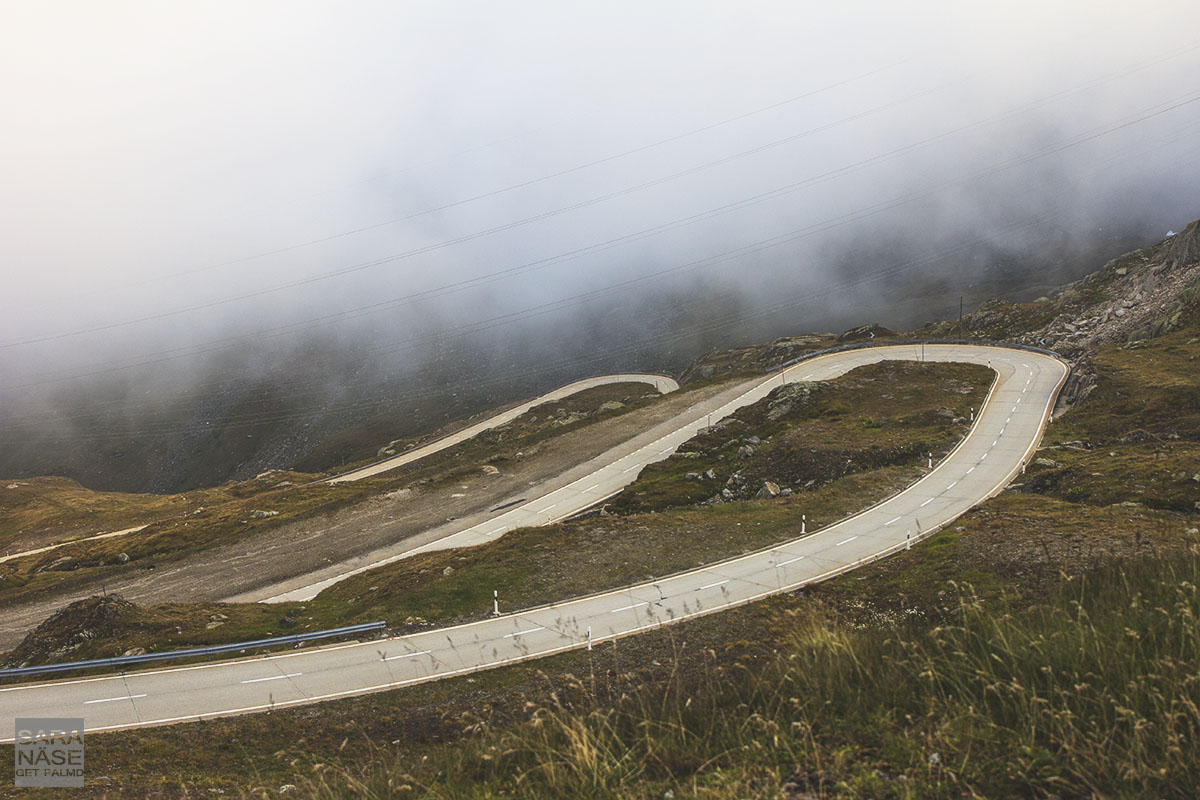 From the top of Nufenen Pass it is only 35 km to Grimsel Hospiz but already when I got to the top of Grimsel Pass it was dark. With a moonshine over lake Totensee. I think I again spent 20 minutes sitting down just looking at the car. I have heard from several how fascinating – and sometimes strange – they think it is that I actually park cars and climb up wherever I need to climb to get a good shot. Some understand – the ones that would do the same thing. Some do not. My personal reason for doing this is that I want to take a step back from the car and go find that spot from where the car looks most beautiful. Capture that whole picture with the landscape and the car. This is the perfect road trip photo – your ride in a special place, on a special moment.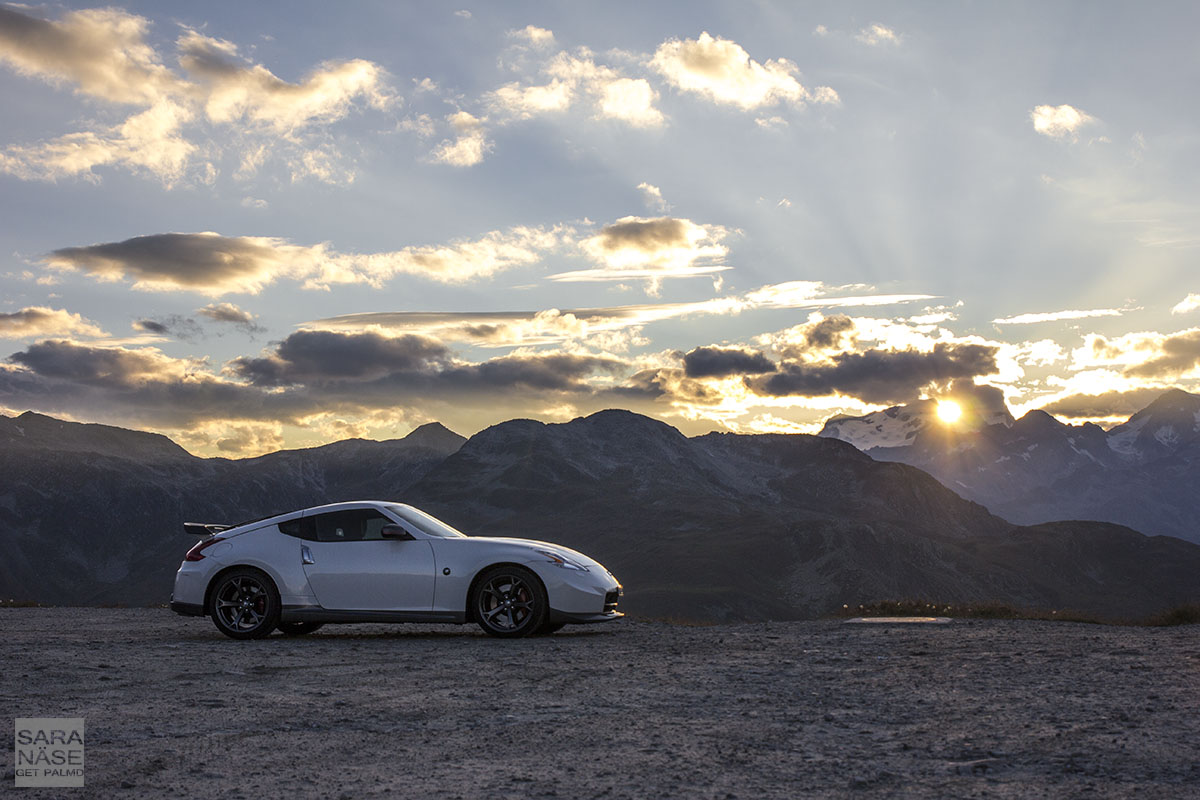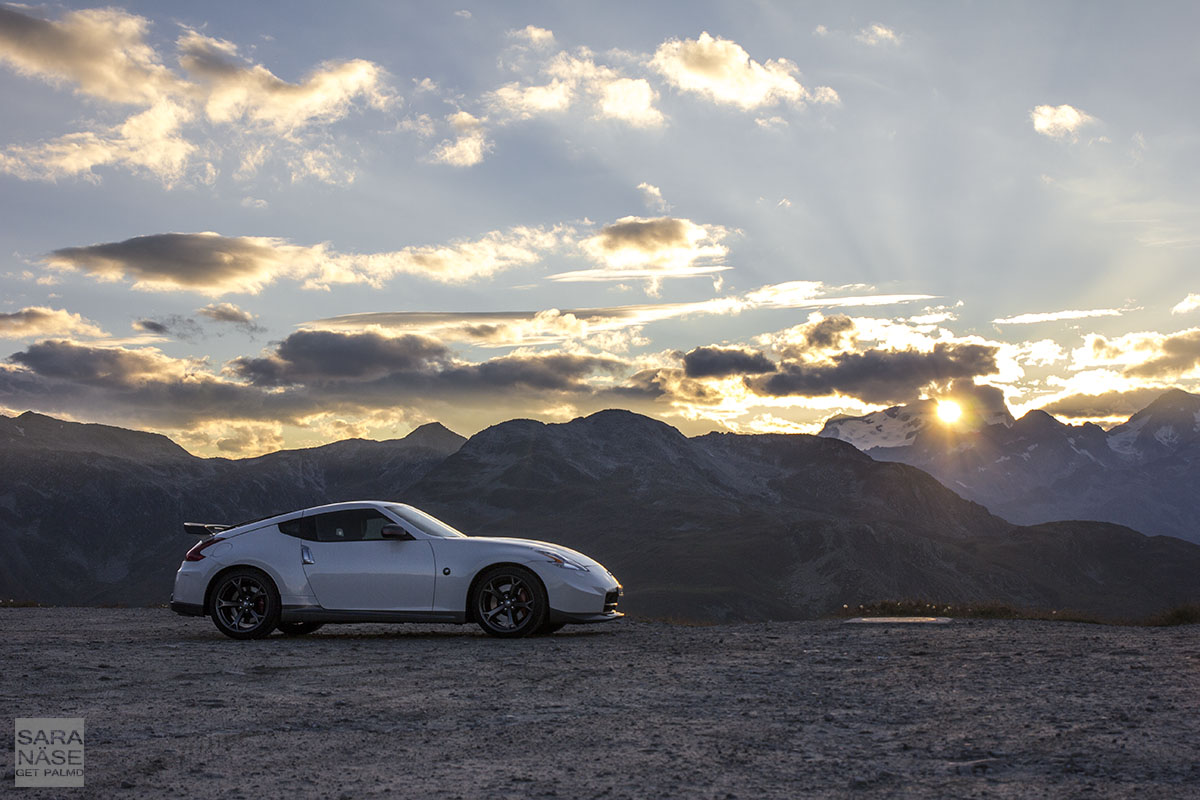 Grimsel Pass is absolutely magical after sunset. Sometimes when I tell people in person about my road trips I say that there are so many things I would want to show people that I can not put in writing, or capture in photos. This is also the reason why I should try to do more professional video. I want to try and capture the sounds in the mountains, I would love to show a little more of the overall experience so people would understand why I am so passionate about it. I can try to tell you using words that when I sit there at 2164m in the evening, when the roads are empty from traffic and there are no signs of people anywhere either, there is still so much to listen to. A sound of lapping water from the lake. A grasshopper. The wind. When there are no other noises or distractions around you only focus on the sounds from the nature. I love it.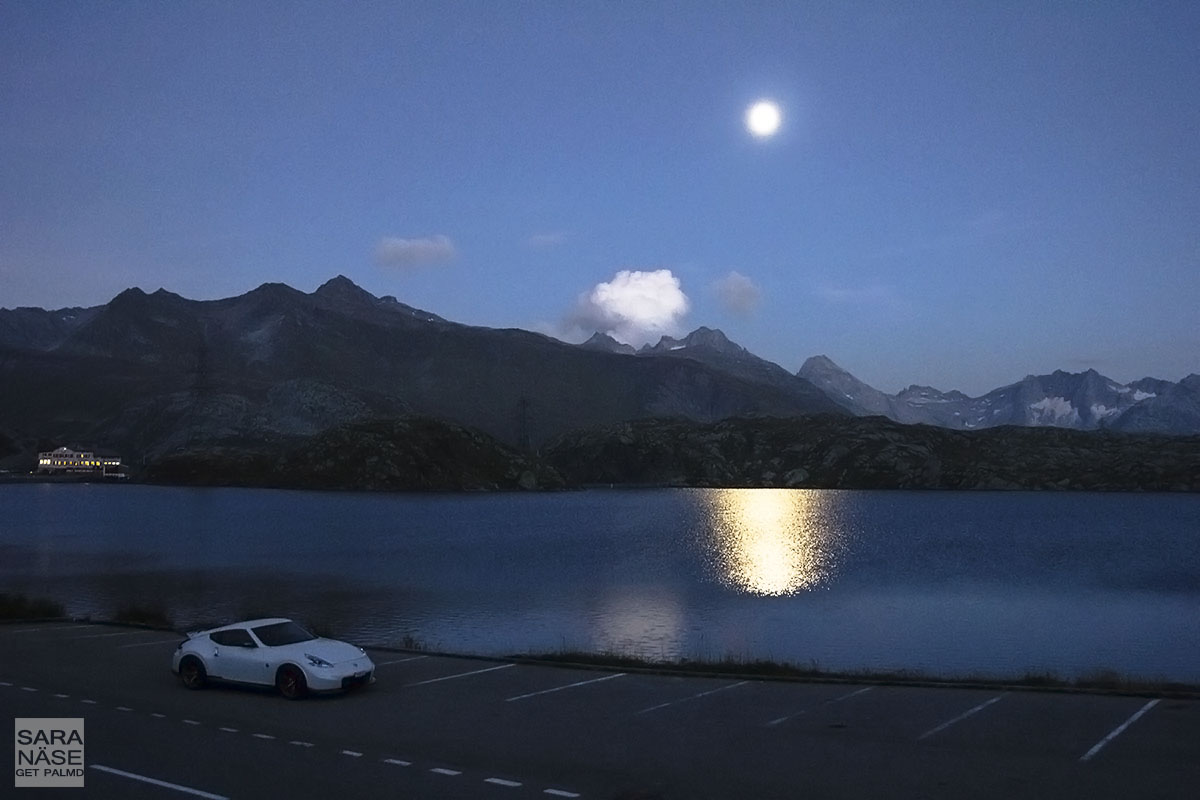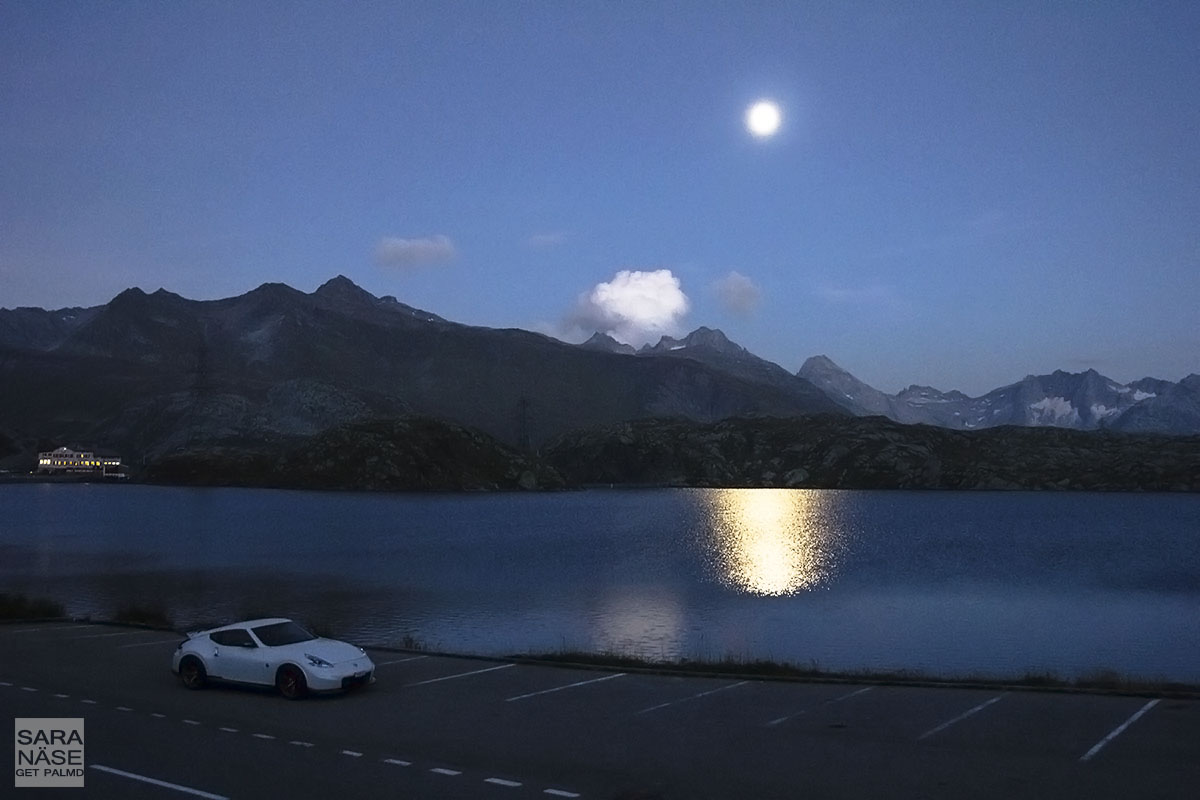 For a serious driving enthusiast a road trip is mostly about the thrill of driving. This is why I want to share the nicest driving roads so people find the best places to enjoy their cars on. But no journey is complete without the stops along the way and when I find a good one, I remember that place forever. Grimsel Pass has a really mysterious aura over it. A beautiful place in daylight becomes a spellbinding place after sunset. My personal recommendation is to be there at night when you can experience this peaceful moment, alone. Or if you want, share the moment with someone special, but let Grimsel do the talking and just sit down and listen.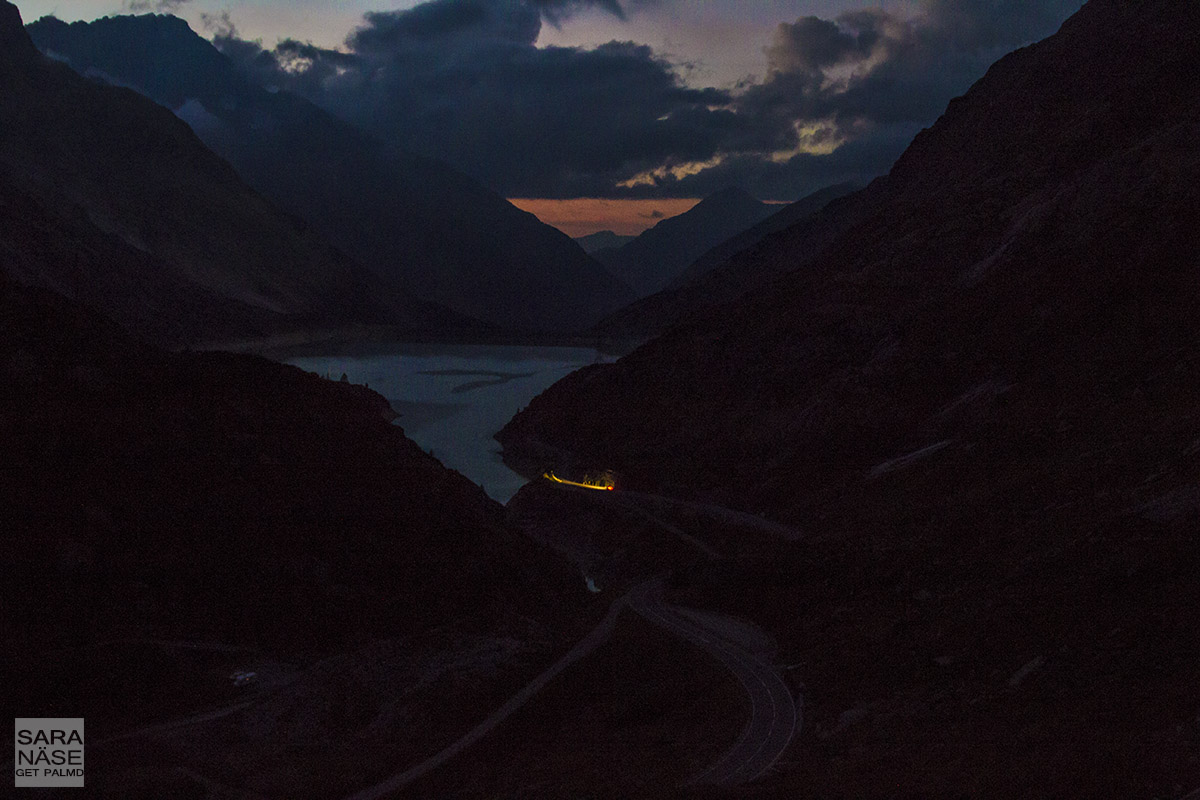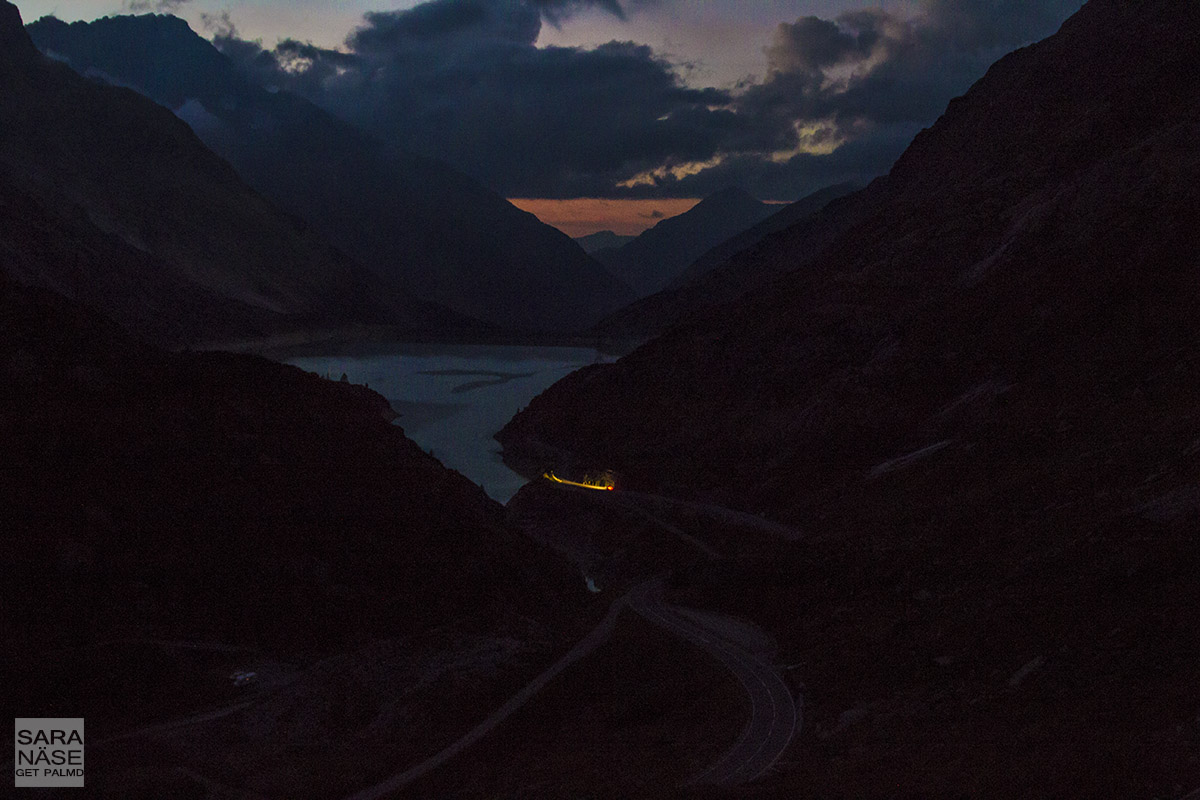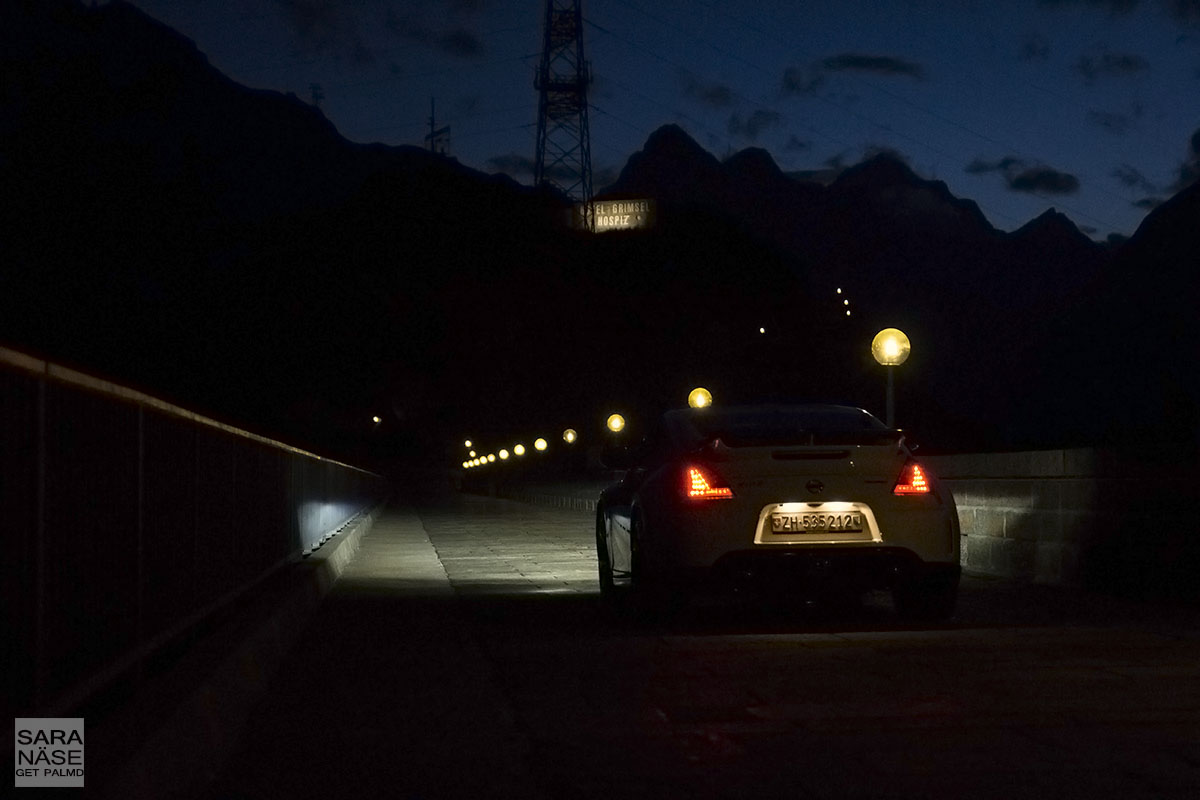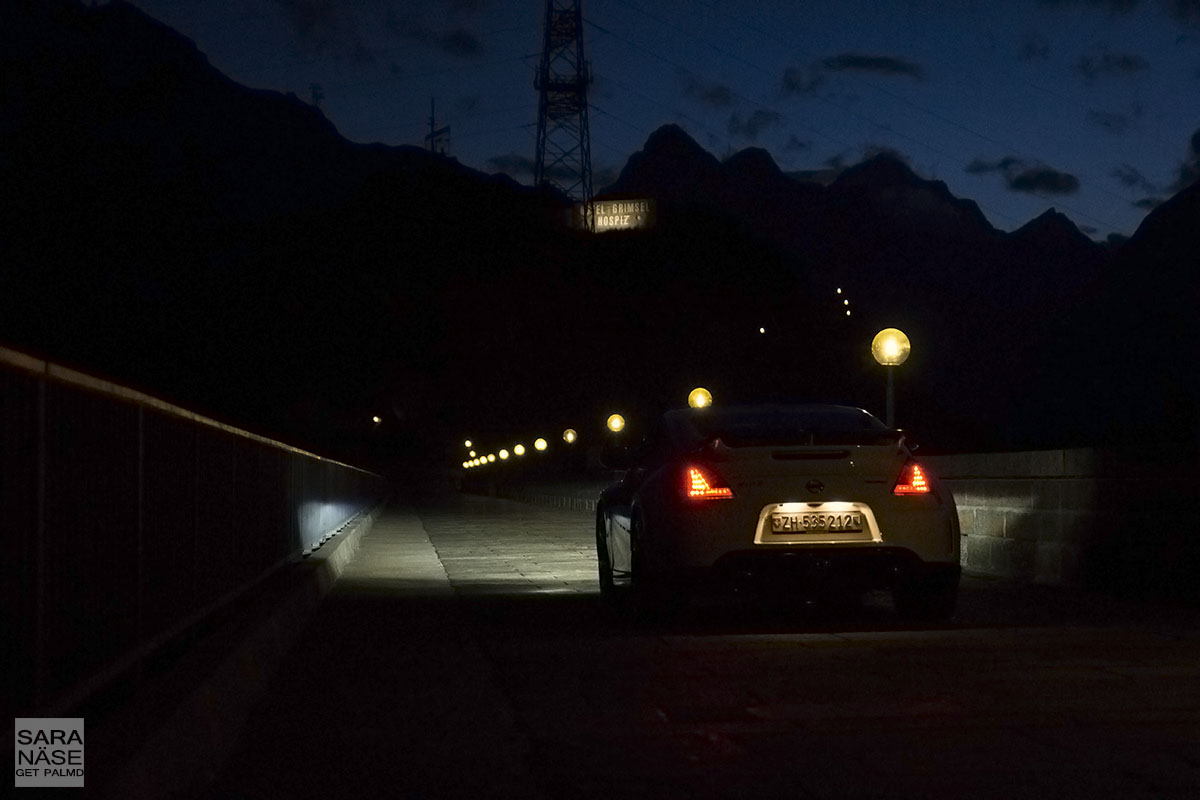 Before Grimsel Pass was just a great and scenic driving road to me. A road so good that no drive will be the last because I always have a plan to return, but in my books not classed as one of those "one of a kind magical driving roads" either. But one night can change this view completely.
Now it became a place I want to escape to in the night, in a nice car. Because I know it is worth it!